Best for:
Small content creators and influencers
What is it, Exactly?
Online training and mobile training apps are a dime a dozen. But not everyone can design an app or have the skills to code one. It's just not that easy. Playbook has figured out a way for fitness creators to get ahead. The app helps instructors, coaches, athletes and trainers get in at the top-end of the lucrative app-based fitness training market.
Playbook is designed to give fitness entrepreneurs a chance to monetize their passion. For example, if you're a fitness instructor, you can create a complete video workout, upload, and monetize it in minutes.
---
What's the Cost?
Playbook is free to join but comes with transaction fees. For each subscription you win, the app takes 20%. You'll also have to account for Apple and Android fees. They take 30% of every dollar you make. As a total, you get 50% of all revenue generated.
If you're wondering why the fee is that high, there are a number of good reasons. The app is built to lower the barriers to entry in the online fitness industry, giving less business and tech-savvy fitness instructors a quick and easy way to get online and start making money. 
It takes care of the video and content hosting. It also handles payments--an often confusing aspect of running an online business. Playbook comes with the option to control your customer data. Creators get real-time analytics on content consumption, helping you produce better content and make more money. Playbook also has community ingrained in it. Instructors can engage with community members directly through messages, and integrations like sharing to Instagram help promote community achievement and fitness programs.
---
Is It Easy to Setup and Use?
Playbook is easy to use. Its clean interface and intuitive functionality make getting started a breeze. You can build workout programs and challenges of any length, produce tutorials and classes that include anything from recipes to guided meditations, or soccer drills. The app also lets you build a complete workout library we can store content by category, produce new content that can be launched each week, and offers extras like the option of including a grocery list, or a guide on any topic that will help your community reach their fitness goals.
---
How to Make Money With Playbook
Making money on Playbook starts with the creation of content. The beauty of the app is that you hold your entire business in your hand. Your smartphone doubles as a camera and your business dashboard. To get started, you'll need to upload content to the app. While you can get away with static content like PDF guides and other written material, it's highly recommended that you dive into video. Today, video is a powerful tool because it's intimate and engaging, and when it comes to fitness and learning new movements, it's the best way to share how to perform them.
Once uploaded, give your video a title, add a description of your exercise, a duration, as well as rest times, and you're done. It's that simple and with a collection of the right content, you're ready to start getting paid.
Monthly subscriptions have a floor, starting at $15 per month, $39.99 a quarter, and $99.99 a year. Payments are charged to Google Play, Apple's app store accounts, credit cards, or using Stripe. This gives creators enough wiggle room to offer subscribers enough billing platform choices when paying for content. Creators are paid at the end of each month with quarterly and annual payments earned out monthly (you get paid the monthly equivalent for quarterly and annual subscriptions).
Something missing? While getting set up on Playbook is easy, there's a second and equally essential element to making money with the app. You need to draw an audience. Playbook does its part to help creators market content through shares to Instagram, but if you plan to turn your side hustle into the most lucrative version it can be, you'll need to double-down and develop a solid marketing strategy. 
Content and marketing aside, Playbook's site mentions that it has fitness creators who have generated $1 million using the app.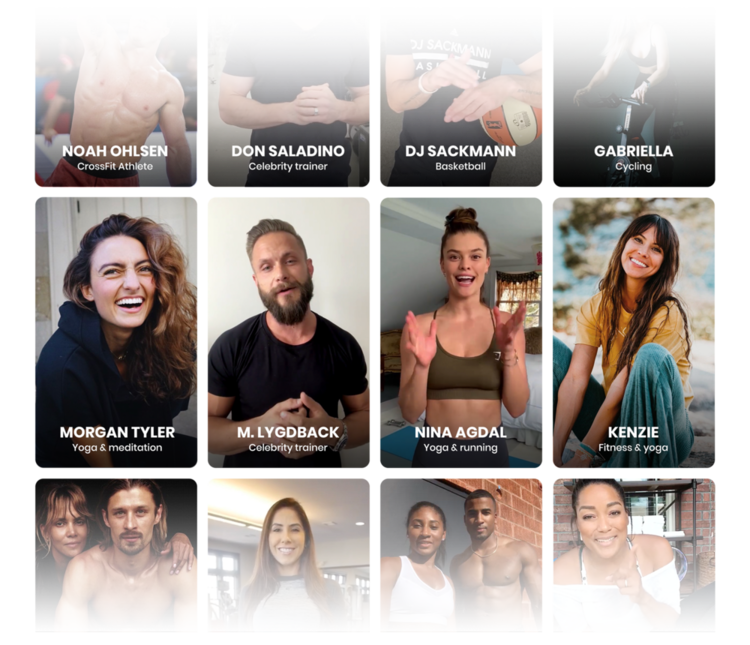 ---
The Bottom Line
Launching an online fitness business involves several moving pieces. Playbook streamlines the grunt work, making setup and daily processes simple and manageable. While there is a hefty 50% premium that fitness creators sacrifice, the platform is a literal business in a box, something not easily built without large capital investment.
Playbook
Features

Ease of Use

Support

Best for:
Small content creators and influencers