Advertising Disclosure
Advertising disclosure:
Our partners compensate us. This may influence which products or services we review (also where and how those products appear on the site), this in no way affects our recommendations or the advice we offer. Our reviews are based on years of experience and countless hours of research. Our partners cannot pay us to guarantee favorable reviews of their products or services.
As a business owner striving to expand your restaurant clientele and curate experiences that guests not only enjoy but also keep them coming back, identifying and aligning with the right Restaurant Marketing Agency could be the game-changer you're looking for.
To contextualize this, Restaurant Marketing Agencies are specialized marketing firms that focus on promoting dining establishments. With expertise spanning brand strategy, customer engagement, digital marketing, public relations, and social media management, these agencies are the guiding compass, helping restaurants navigate the murky waters of market trends, customer expectations, and brand positioning.
This article presents an objective review of several leading Restaurant Marketing Agencies that have made a substantial impact in the hospitality sector. Each agency is evaluated based on their expertise, service scope, past performance, and overall value proposition, providing you with a comprehensive guide to aid in your decision-making process.
---
Best Restaurant Marketing Agencies to Drive More Guests:
---
Top Restaurant Marketing Agencies
Top
restaurant marketing agencies
2024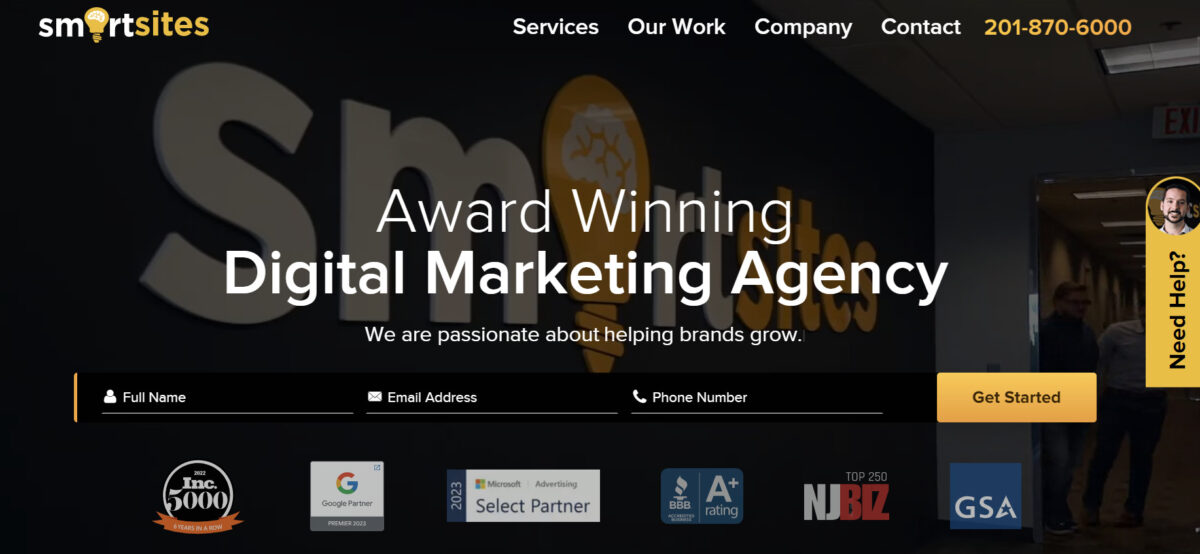 Average Hourly Rate: $100 – $149
Average Project Cost: Starting at $1,000+
Location: Paramus, NJ
Based in Paramus, New Jersey, SmartSites is a seasoned player in the restaurant marketing landscape with a deep understanding of the diverse needs of dining establishments. Catering to all shapes and sizes of restaurants, from fast food eateries to upscale dining venues, they provide personalized online marketing solutions that resonate with your specific cuisine and target demographics.
With a key focus on appearance in the restaurant business, their stellar web design team develops elegant restaurant websites that not only capture the essence of your venue but also tantalize viewers with the visual representation of your menu. Their attention to detail and creative prowess allows them to construct restaurant sites that drive higher ROI.
Beyond a visually appealing website, SmartSites is adept in SEO for restaurants, ensuring long-term success for your brand. They optimize your site to gain prominent listings within search engines, bringing in tremendous benefits to your bottom line and market share. The aim is to rank your restaurant as high as possible in the SERPs, keeping you in the forefront of potential diners' search results.
Adding to their array of services is a swift and effective Pay Per Click marketing strategy. They conduct meticulous analytics, keyword research, and lead tracking to maximize the return on your PPC investment, enabling your restaurant to reach your target audience in a timely manner.
Services:
Pay Per Click (PPC) Marketing

Search Engine Optimization (SEO)

Advertising

Social Media Marketing

Web Design
---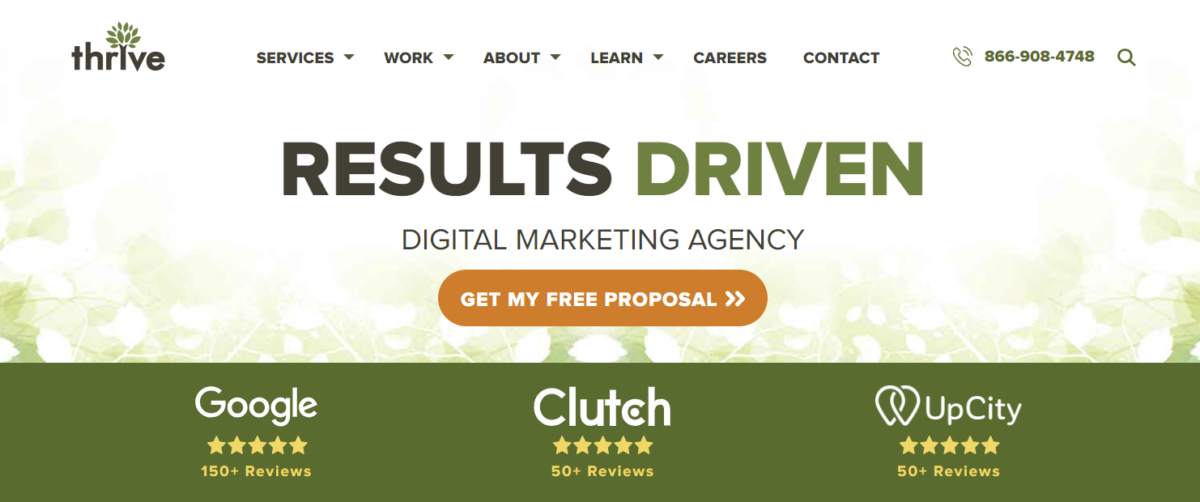 Average Hourly Rate: $100-$149
Average Project Cost: Starting at $1,000+
Location: Dallas, TX, United States
Thrive, headquartered in Dallas, TX, is a premier marketing agency specializing in digital solutions for food delivery services. Its core focus is to ensure that your food delivery business doesn't just survive but thrives amid increasing market competition. Thrive employs a proactive approach, equipping your business with the latest and most effective marketing tools.
Key among Thrive's offerings is Search Engine Optimization (SEO), a service aimed at amplifying your brand's digital footprint across search engines and social media platforms. By creating a keyword planning roadmap and managing local business directories, they ensure increased brand awareness and customer engagement.
Thrive also offers comprehensive web design and development, creating an intuitive and visually appealing storefront to captivate prospects. With a mobile-first approach and a focus on easing the booking process, Thrive ensures seamless user interaction.
Services:
Pay Per Click

Social Media Marketing

Web Design

Online Reputation Management

Email Marketing Services

Video Production

Content Writing

Conversion Rate Optimization
---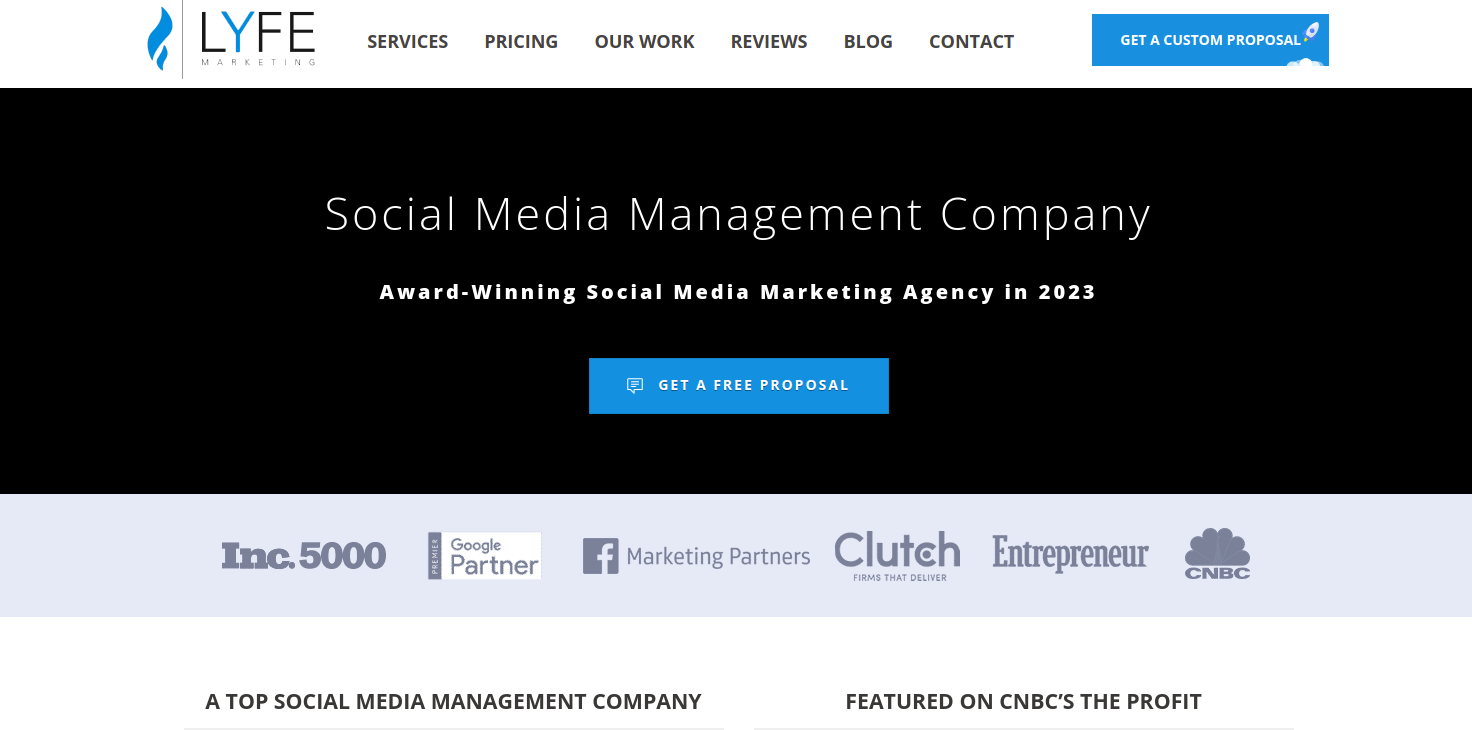 Average Hourly Rate: $50-$99
Average Project Cost: Starting at $1,000+
Location: Atlanta, GA, United States
As a trailblazer in the realm of restaurant digital marketing, Lyfe Marketing, based in Atlanta, GA, has mastered the art of blending conventional and contemporary marketing techniques to craft highly effective strategies. Catering to an expansive array of clientele, this agency meticulously customizes its proposals to ensure maximum return on investment.
Lyfe Marketing stands out for its exceptional social media management and advertising services, aimed at captivating new customers and bolstering your brand's online presence. The agency expertly capitalizes on visually appealing, high-quality content that resonates with the target audience, promoting elements unique to your restaurant, such as new menu items, local events, and culinary experts. This strategy amplifies follower growth and daily interaction, making your restaurant a digital hot spot.
In addition, the agency provides SEM & Google AdWords Advertising services. These localized pay-per-click search ads depict the ambiance, menu selection, and vital details of your restaurant, luring in potential patrons searching for a unique gastronomic experience. Lyfe Marketing also targets patrons who have considered your restaurant but haven't dined yet, retargeting them with captivating food images that represent your restaurant in an enticing manner.
Services:
Social Media Marketing

Advertising

Pay Per Click

Search Engine Optimization

Web Design

Email Marketing

Short Video Management
---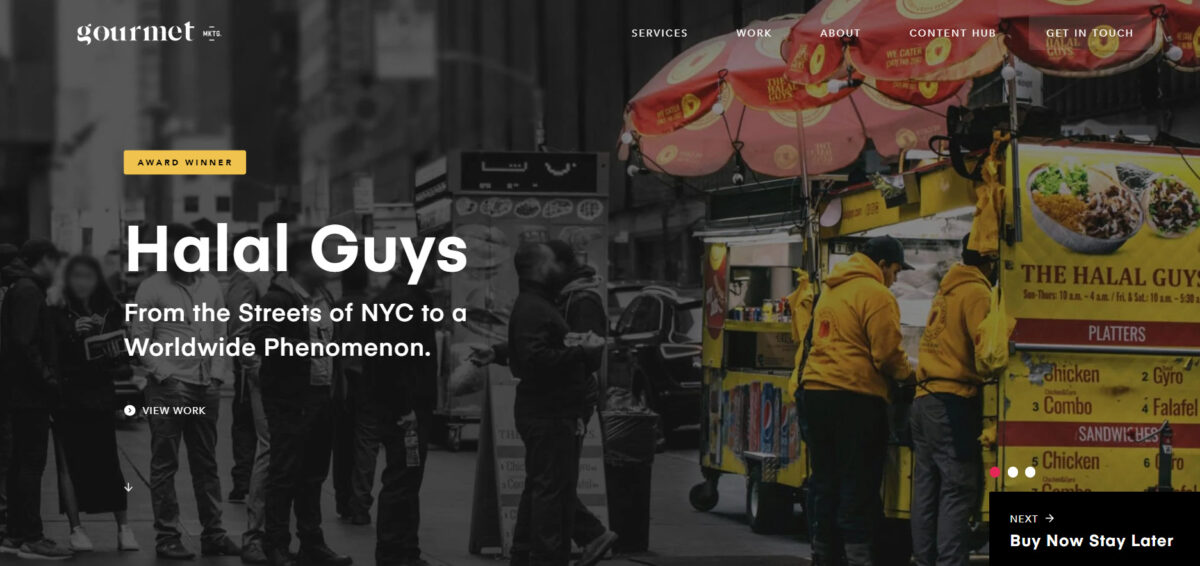 Average Hourly Rate: $100 – $149
Average Project Cost: Starting at $1,000+
Location: New York, NY, United States
Established in New York since 2009, Gourmet Marketing has earned its stripes as a distinguished restaurant marketing agency through their innovative approach to helping people fall in love with your restaurant. They have worked with an array of restaurants, continually refining their skills for exceptional restaurant marketing.
Their award-winning advertising team blends traditional restaurant marketing background with fresh digital technologies to offer all-encompassing advertising solutions from Google Ads to display ads. They understand the importance of neat website designs and have honed the art of creating captivating landing pages, leading to increased conversion rates and sales.
Beyond a captivating online presence, Gourmet Marketing is skilled in formulating comprehensive digital strategies. They aim to ignite your brand's potential across all platforms and provide efficient routes to catch the biggest "fish" in the restaurant industry.
Services:
Advertising

Branding

Email Marketing

Public Relations

Social Media Marketing
---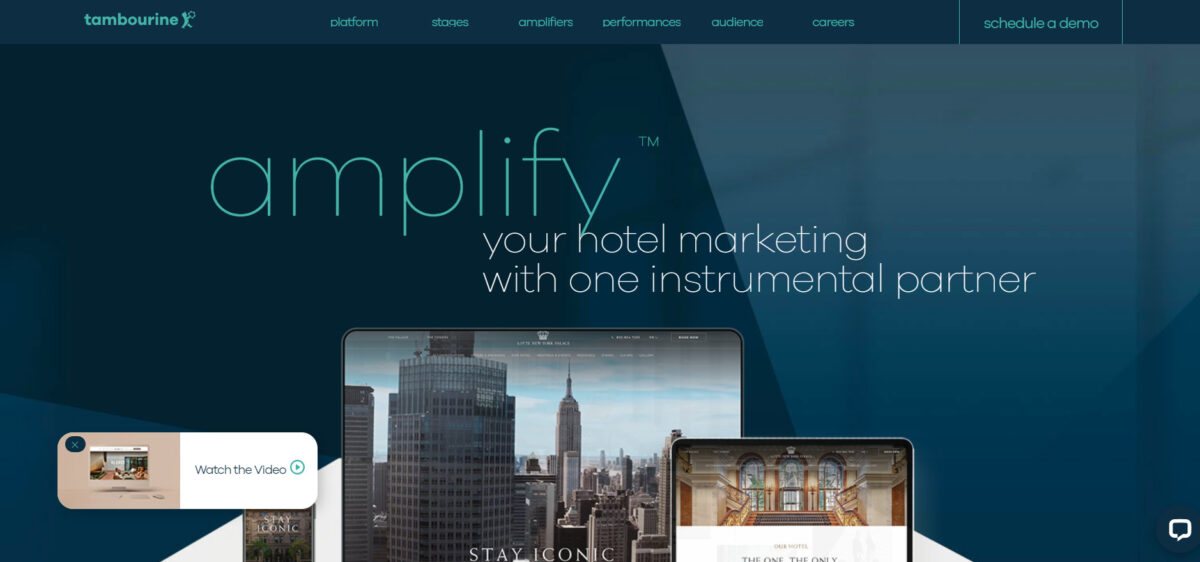 Average Hourly Rate: $100 – $149
Average Project Cost: Starting at $5,000+
Location: Fort Lauderdale, FL, United States
Situated in Fort Lauderdale, FL, Tambourine offers an all-inclusive marketing solution tailor-made for restaurants. They strive to increase local market awareness and drive business growth by pushing special offers and generating more reservations. Their approach centers around building an online presence that directly targets users within specific local vicinities to help you outperform your competitors.
Tambourine takes pride in offering white-glove service, handling everything from managing your paid campaigns to updating your digital menu. This includes the development of a 100% custom restaurant website, designed with a mobile-first, conversion-centered approach and an easy-to-use Content Management System. They also provide comprehensive multi-channel media campaigns to increase local traffic, boost your search presence, and enhance your visibility in the local market.
Their search optimization goes beyond just Google, as they manage your search footprint across multiple directories and apps, ensuring a comprehensive and efficient online presence.
Services:
Branding

E-Commerce Development

Search Engine Optimization

Conversion Optimization
---

Average Hourly Rate: $25 – $49
Average Project Cost: Starting at $1,000+
Location: Tubize, Belgium
Top Agency, based in Tubize, Belgium, stands out in the field of restaurant marketing with its unique approach to building narratives for its clients. Whether you're a new local eatery or a national franchise, Top Agency provides a robust range of marketing and public relations services to help your restaurant become a must-visit destination. They extend your restaurant's unique personality and story to a wider audience, creating experiences that resonate with your customer base.
Understanding that restaurants need to embrace multiple marketing avenues to succeed, Top Agency employs a blend of traditional and digital marketing, website development, public relations, and reputation management. Their methodology encompasses a broad range of elements, from research and data analysis to local SEO tactics and influencer marketing, to create engaging and timely campaigns.
Furthermore, they make use of social media to gather insights into trends relevant to your menu offerings and capitalize on them. Their team not only studies your market but also your place in it, working to find the right approach that optimizes growth while remaining cost-effective. Top Agency also uses influencer promotions to start a buzz around your restaurant, harnessing the power of recommendations and word-of-mouth, the most effective form of restaurant marketing.
Services:
Print Design

Social Media Marketing

Web Design

Marketing Strategy

Pay Per Click

Search Engine Optimization
---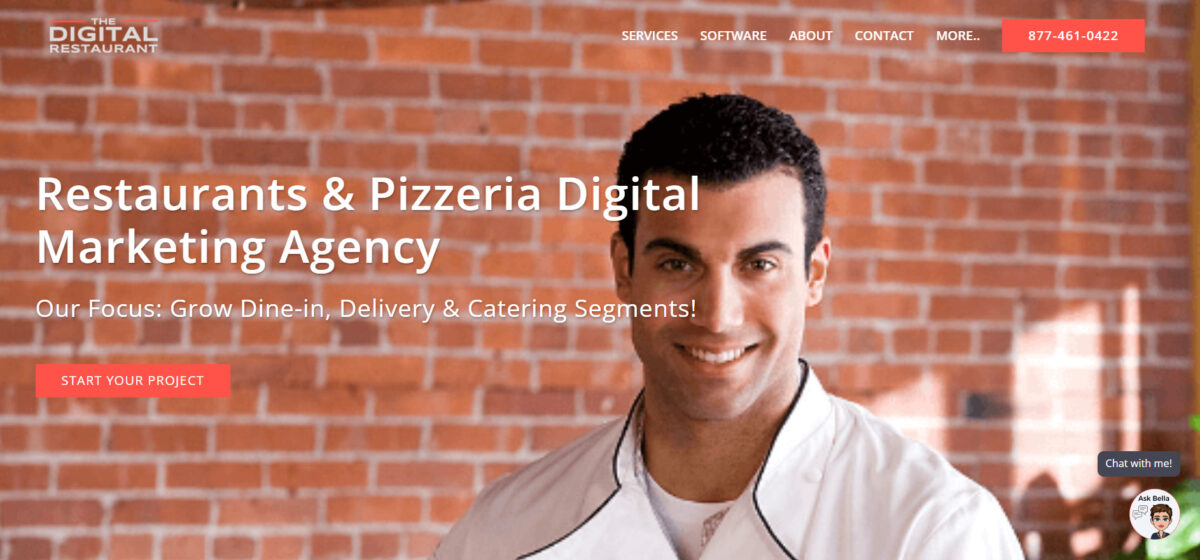 Average Hourly Rate: $50-$99
Average Project Cost: Starting at $1,000+
Location: Aurora, IL, United States
Located in Aurora, IL, The Digital Restaurant is a dedicated digital marketing agency for the restaurant industry. With an impressive track record of helping a diverse array of restaurants boost their online presence and increase sales, the company has developed unique marketing strategies tailored to the specific needs of the foodservice industry.
At the heart of their marketing approach is the application of their proprietary AI software, NGAZE. As a fully integrated multi-channel platform, NGAZE accelerates growth by streamlining restaurant marketing efforts. With features such as a 52-Week Playbook and All-In-One Software, they enable restaurants to plan, execute, and optimize their marketing strategies more efficiently.
Their commitment to transparency, demonstrated by their regular SEO reports and customer feedback mechanisms, provides clients with insights and allows for continuous optimization.
Services:
Search Engine Optimization

Social Media Marketing

Web Design

Content Marketing

Email Marketing

Marketing Strategy

Pay Per Click
---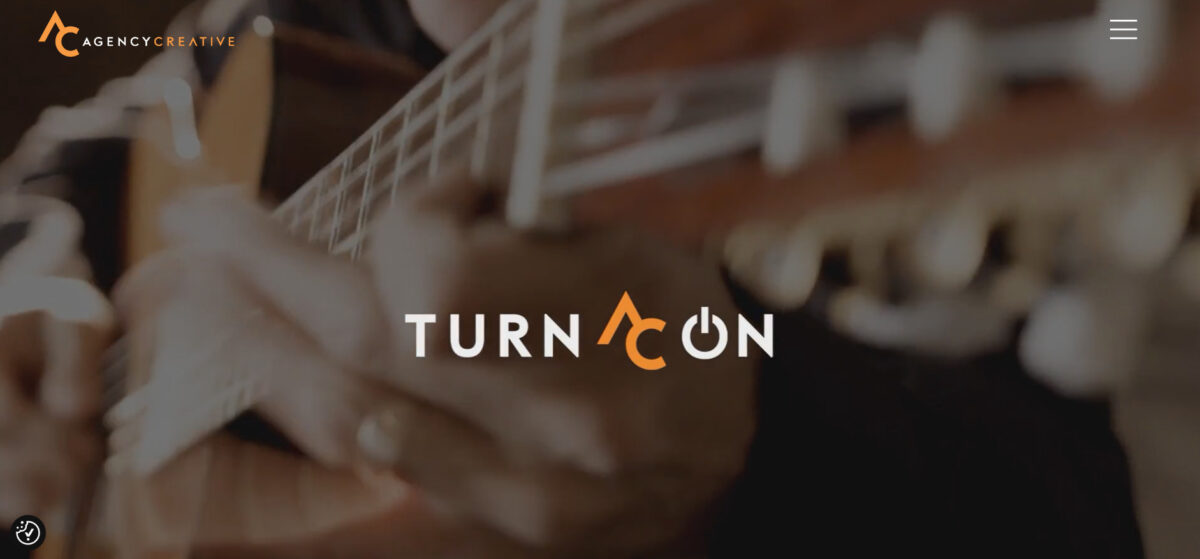 Average Hourly Rate: $150-$199
Average Project Cost: Starting at $10,000+
Location: Dallas, TX, United States
Based in Dallas, TX, Agency Creative is an award-winning restaurant marketing agency that specializes in creating authentic, lasting connections between restaurants and their patrons. Recognizing the ever-changing landscape of the restaurant industry, the team at Agency Creative puts a special focus on genuine, sustainable brand-consumer relationships.
A strategic brand-building approach lies at the core of their marketing strategy, which seeks to create brands that resonate authentically with their customer base. Agency Creative also highlights the importance of social media presence, employing a social-centric approach to help their clients connect with new and existing customers, while improving their online reviews.
Their expertise in local SEO and proficiency in platforms like Google AdWords, Facebook, Yelp, and OpenTable, combined with their in-house campaign tracking tool, RADAR, offers restaurants a comprehensive, end-to-end solution for their marketing needs.
Services:
Branding

Marketing Strategy

Digital Strategy

Event Marketing & Planning

Media Planning & Buying

Public Relations
---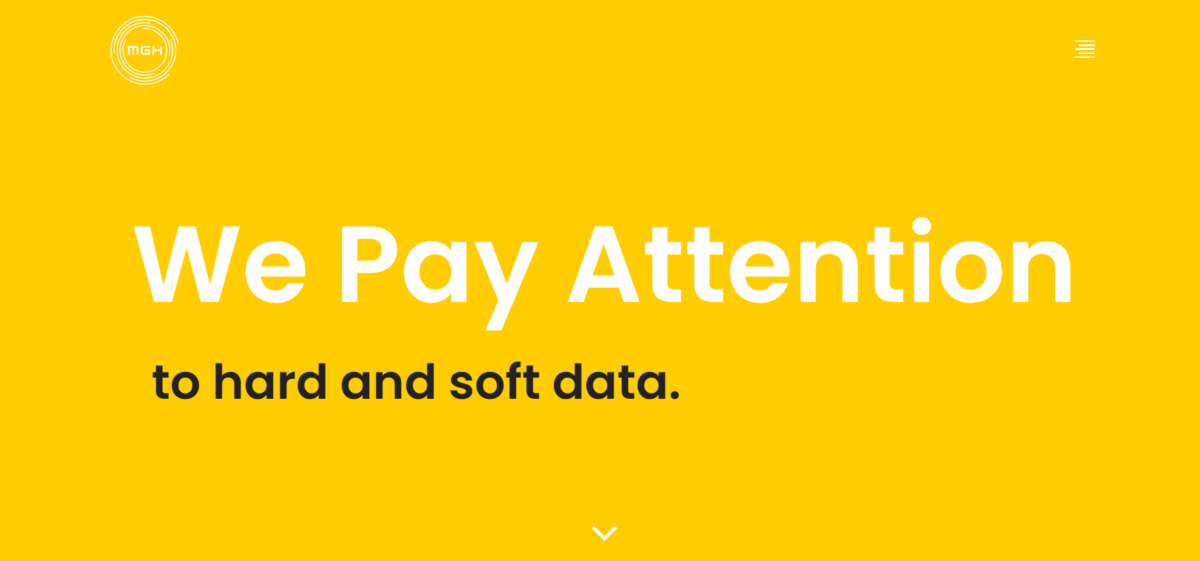 Average Hourly Rate: $150-$199
Average Project Cost: Starting at $5,000+
Location: Owings Mills, MD, United States
Situated in Owings Mills, MD, MGH is a versatile and agile restaurant marketing agency that caters to a wide variety of franchised businesses. They specialize in providing adaptable and unique solutions that are far from one-size-fits-all, optimizing for fast action and strategic thinking.
MGH's profound understanding of both consumer marketing and franchise development comes from their extensive experience with some of the largest restaurant franchisors nationwide. Their core competency lies in creating strategies that efficiently grow franchised restaurant businesses, demonstrating a clear understanding of client challenges by making them their own.
Their scope of services encompasses everything from digital strategy to search engine optimization. They offer content marketing for targeted messaging, leveraging SEO to ensure businesses rank higher in search engine results. MGH also provides robust advertising and marketing strategy development, incorporating app and mobile marketing to reach consumers wherever they are.
Services:
Advertising

Content Marketing

Digital Strategy

Mobile & App Marketing

Marketing Strategy

Search Engine Optimization
---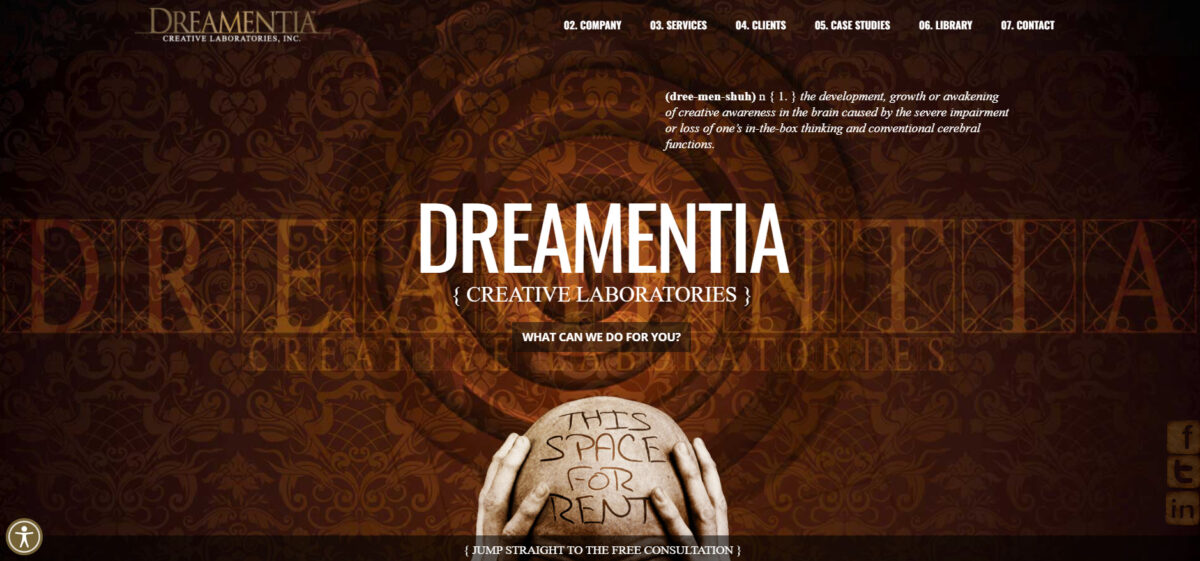 Average Hourly Rate: $100-$149
Average Project Cost: Starting at $5,000+
Location: Los Angeles, CA, United States
Hailing from Los Angeles, Dreamentia is a full-service agency with a diverse array of capabilities. Their in-depth industry knowledge, gained over three decades, extends from family-owned establishments to landmark nightclubs, enabling them to devise pinpoint strategies to attract the right audience.
Dreamentia prides itself on crafting 5-star marketing menus to help businesses thrive in a saturated market. Their array of services ranges from social media management to web design, covering both digital and traditional marketing avenues.
They have a solid track record of assisting brands with innovative marketing tools, such as grand opening promotions, direct mail campaigns, and digital marketing strategies. This wide range of marketing tools allows Dreamentia to cater to the unique needs of each restaurant, making them a standout choice for any business looking to elevate their brand.
Services:
Branding

Digital Strategy

Email Marketing

Social Media Marketing

Web Design
---
---
What is the role of a restaurant marketing agency?
More than ever, the success of a restaurant is no longer solely dependent on the quality of its food and service. In the digital age, visibility and engagement play an equally significant role. A powerful marketing strategy builds a strong brand, drives customer loyalty, and ensures a robust online presence. Restaurants are now global stages where the culinary experience extends beyond the table, immersing into digital platforms where interaction with prospective and current customers happens round the clock. A capable Restaurant Marketing Agency amplifies this phenomenon, harnessing the power of the digital sphere to attract new customers, maintain engagement with existing ones, and ultimately increase revenue.
---
How does one go about selecting the right Restaurant Marketing Agency?
Firstly, it's crucial to consider an Agency's industry-specific experience. Their understanding of the hospitality industry's unique challenges and opportunities can be instrumental in crafting targeted marketing strategies that yield results.
Secondly, evaluate the scope of services they offer. A comprehensive suite of services from digital marketing to PR allows for an integrated approach to marketing, providing you with a holistic solution.
Lastly, consider their track record and client testimonials. These are indicative of their proven expertise and can give you an insight into how effectively they can help grow your business.
---
Conclusion
As the restaurant landscape continues to evolve, so too should your marketing approach. The choice of the right Restaurant Marketing Agency could be the difference between a restaurant that merely survives, and one that thrives. We made a great effort to select the best agencies out there, ready to turn your restaurant into an unforgettable dining experience, loved and revisited by many.
Frequently Asked Questions
What kind of services can I expect from a restaurant marketing agency?
The services offered by a restaurant marketing agency can vary but typically include areas like branding, digital strategy, web design, email marketing, and social media management. Some agencies may also offer additional services like content creation, public relations, influencer marketing, event planning, and coordination.
Does the size of my restaurant affect which marketing agency I should hire?
Not necessarily. Many restaurant marketing agencies have experience working with establishments of all sizes, from single-location family-owned businesses to multi-location franchises. However, it's important to discuss your specific needs and business size with potential agencies to ensure they can handle the scope of your project.
Can a restaurant marketing agency help me if I just want to improve my existing marketing efforts?
Absolutely. A restaurant marketing agency can assess your current marketing strategies, identify areas for improvement, and implement strategies to optimize your efforts. They can provide a fresh perspective and bring innovative ideas to enhance your existing marketing campaigns.
Do these agencies only work with certain types of restaurants?
Not necessarily. Most restaurant marketing agencies are equipped to work with a variety of food service establishments, from fast food and casual dining to fine dining and specialty cuisine restaurants.
Can these agencies help with menu design and layout?
Some restaurant marketing agencies may also offer menu design and layout services as part of their branding and design offerings. It's best to discuss this with potential agencies if it's a service you require.