Video marketing is essential for your business as 50% of internet users look for videos related to a product they're interested in or are about to buy. A study found that 87% of businesses use video and 83% of businesses reported that video content gives them the highest ROI. You can't ignore video content in 2020. Period.
Creating high-quality video content for your audience should be your business's top priority. Consumers want to see more video content from the brands they follow. But creating professional videos isn't easy. It requires resources, tools, and expertise to create and publish videos that your audience will love to watch. If you aren't producing videos due to budget constraints, you should check out the following list of top royalty free video sites where you'll find footage, video clips, and stock videos. You can use these royalty-free videos to spice up your videos and make them professional and creative.
---
Top 8 Royalty Free Video Sites for 2020:

---
1. Pexels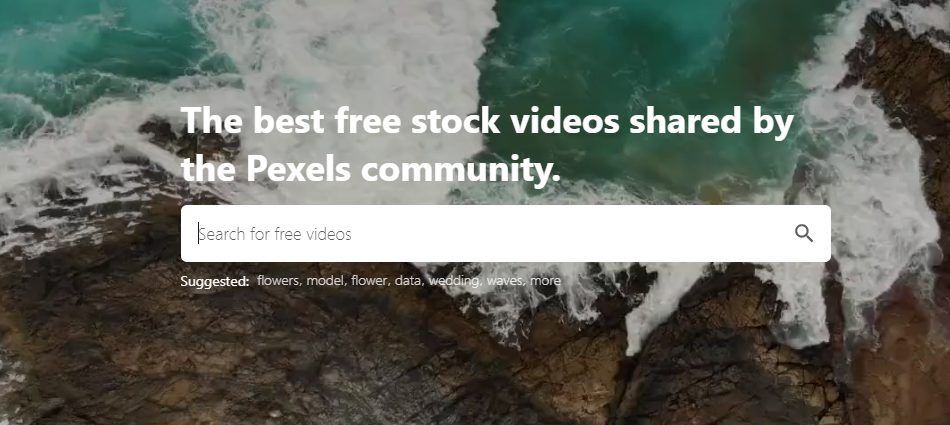 Most influencers, social media marketers, and businesses know Pexels as a free stock photo site but it has a gigantic library of free stock videos that makes it a perfect royalty-free video site for businesses and video marketers. You can find short clips and mockup videos for your business on any topic.
Enter a keyword in the search bar and it will show you all the relevant videos. All the videos are free-to-use, edit, and modify for both personal and commercial use. You don't have to credit the author or Pexels. The videos are licensed under Creative Commons Zero (CC0) which means there is no copyright. The authors under CC0 waive their rights and the work is dedicated to the public domain.
You can find a lot of different video types on Pexels including short clips, time-lapse videos, mockup videos, and professional videos. The videos are HD MP4 and not 4K, so quality is an issue with these free stock videos. If you are starting out, you'll love Pexels especially its mockup green screen videos that you can edit with your own content.
---
2. Pixabay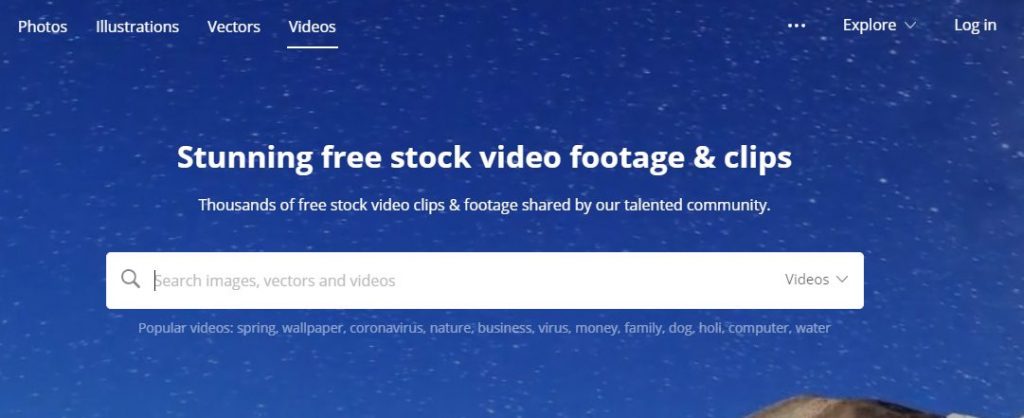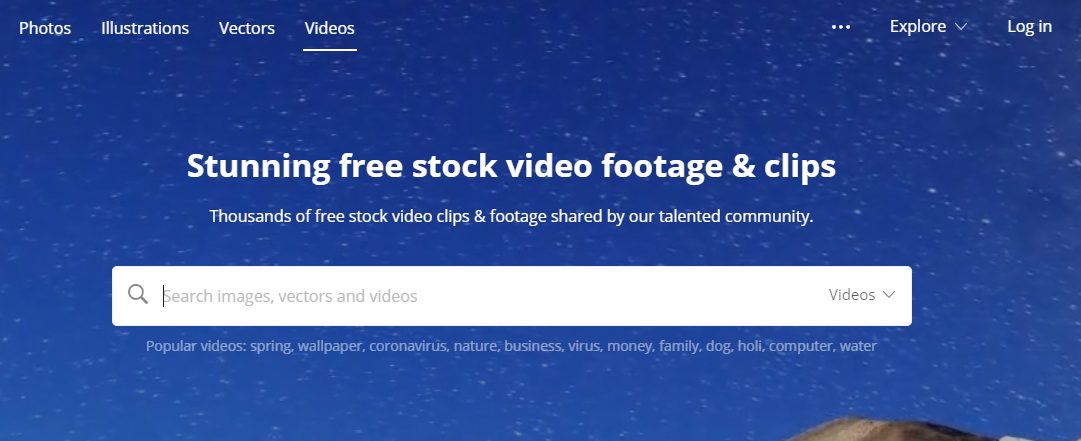 With more than 1.5 million stock images and videos, Pixabay is a perfect royalty free video site. There are hundreds of videos available on any topic, keyword, and idea. All the videos are licensed under CC0, you don't have to check the licensing rights of each video individually. You can use any video without citing its author.
Videos are available in different resolutions including 4K. The supported video format is MP4 so all the videos that you download from Pixabay are MP4. The videos are generally less than a minute and come in different qualities. There is something for everyone at Pixabay and it's highly likely that you'll find several videos for your video marketing campaigns.
---
3. Dareful


Dareful (previously known as Stock Footage for Free) is another royalty free video site that focuses on high-quality stock videos. You won't find millions of videos here, the library is somewhat limited but the videos that you'll find are amazing.
It is a 100% free video stock website with 4K footage of several types including time lapses, slow motion, and looping videos. Most videos are less than a minute and can be downloaded instantly. However, you have to create an account. Registration is free and you don't have to add your payment details. Once you have created your account, you can download unlimited videos. The supported formats are MP4 and MOV.
You can use videos commercially, edit them, and use them for any project you have. However, you have to credit the author under its licensing agreement that can be found here. Additionally, you can't add any additional restrictions to the license and/or video even if you edit or tweak it.
Dareful is a great resource for businesses, influencers, marketers, and agencies. Create a free account today and explore its library of amazing videos.
---
4. Videezy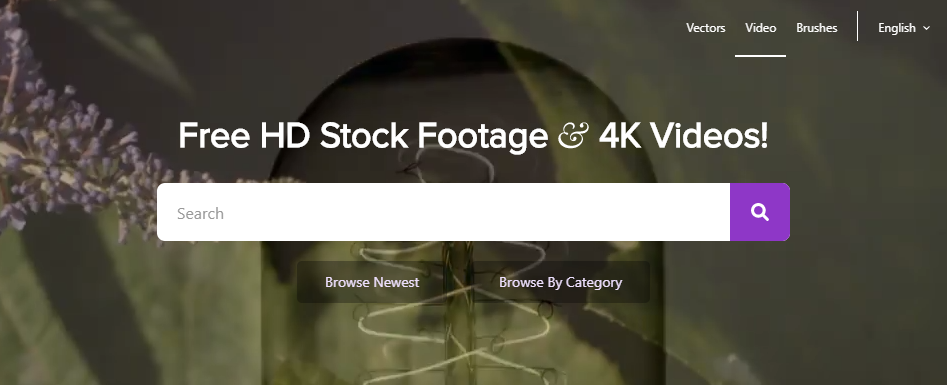 Videezy is a community of videographers that is home to thousands of HD stock videos. Since it is a specialized stock video platform, you'll find some of the best and highest quality videos here. The videos are contributed by professional videographers so you should expect quality stuff here.
It has a wide range of categories and video types that you won't find with other stock video sites. For instance, it has an after effects category and an aerial footage category that has several drone videos. The slow-motion and the background categories offer you with some of the best video content that you must check.
Not all videos on the Videezy platform are free. The Pro videos will cost you a credit to download them. A single credit is priced at $19. You can choose a subscription plan to buy multiple credits that you can use to buy Pro videos.
The free videos come with a standard license that requires you to attribute the source (Videezy) when you use the video (either personally or commercially). If you plan to use videos for TV or broadcasting, you have to mention Videezy.com in the credits. When using video on the internet, you have to link to the Videezy homepage. No attribution is required if you purchase the video.
The videos are high-quality and available in both 4K and HD in MP4 and QuickTime formats. The platform is available in eight different languages that increase its reach. It is a perfect site for those who are looking for professional stock videos for their business.
---
5. Videvo

Videvo is a free stock video site that has more than 28K quality video clips in 4K and HD. It has a huge database of videos of several types and categories. The videos are available in MP4 and QuickTime formats and most of them are professional, so you won't have to do a lot of editing. One of the best things about this stock video site is that it offers motion graphics, music, and sound effects too that, as a videographer, you always need. You get all the assets for your videos from a single source – not bad.
Most of the video clips are free and comes with a royalty free license that means you can download, edit, and use videos commercially without any attribution. There are premium videos (and other assets too) that you can get access to with a premium account. The starting price is $14.99 per month that comes with 25 premium downloads per month. When you switch to a paid plan, you get access to additional premium video clips so if your budget allows, do give it a try.
The videos at Videvo have three types of licensing:
1. The Royalty Free License allows you to use the video footage without any attribution. However, you must edit the video before you use it.
2. The Videvo Attribution License requires you to attribute the author. The video will still be free and you can use it commercially, but you have to attribute the author or Videvo. However, you can't redistribute the video in its original form.
3. The Creative Commons 3.0 Unported is like the attribution license, however, you can distribute the video on other platforms without editing it.
The license type can be seen with the video, stick with the restrictions to avoid issues.
---
6. Distill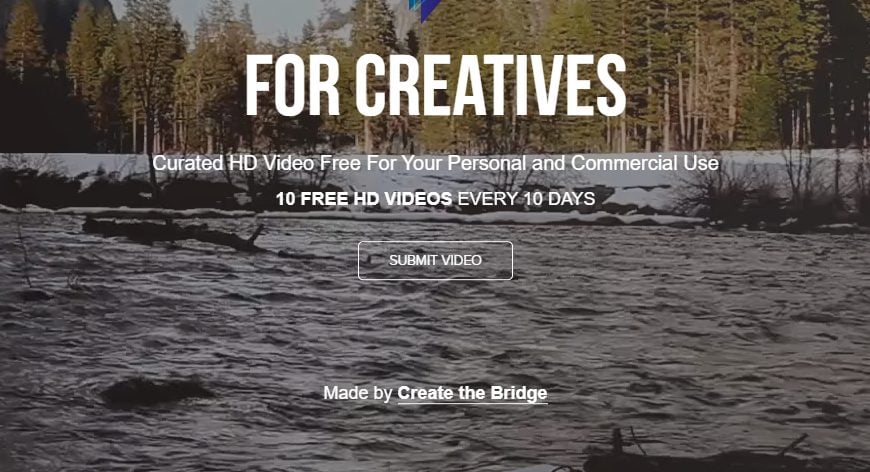 If you are interested in nothing but video clips of the highest quality, Distill is the royalty-free video site for you. It is a clean and tidy platform that offers you quality videos that are handpicked by the Distill staff. Creators submit videos to the Distill team for approval, so all the videos go through a manual reviewing process and this keeps their platform tidy. The library isn't huge, as with some of the other video clip sites, but you are sure to get quality footage here.
You can download videos without creating an account. The videos are available in HD and most of the videos are in MP4 format. You can subscribe to their newsletter to get 10 new videos every 10 days. The videos are royalty free that you can use for personal and commercial projects without any attribution.
---
7. Vidsplay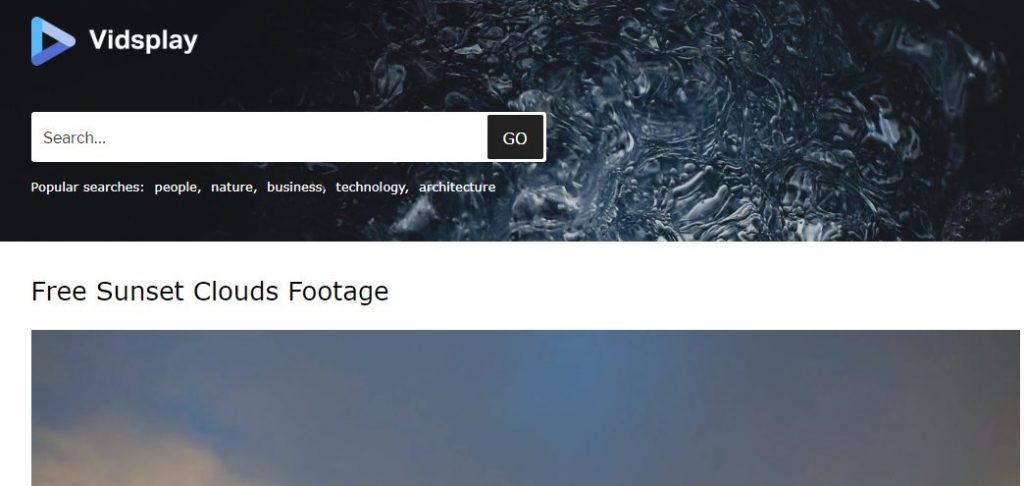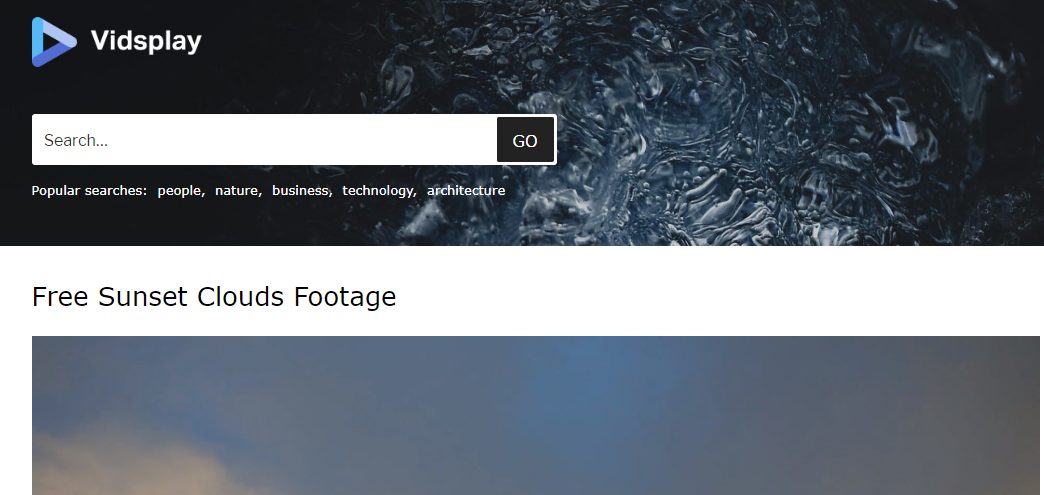 Vidsplay is home to HD video clips for marketers and businesses. The videos are of mixed quality – some of them are professionally recorded. You can download unlimited videos without creating an account. The videos are available in MP4 format. New videos are added to the library on a weekly basis so you should check it out regularly to find new video clips.
All the videos are free for commercial and personal use, but you have to credit Vidsplay by adding a link to it or adding it in the credits of your video or clearly attributing in the description.
---
8. Life of Vids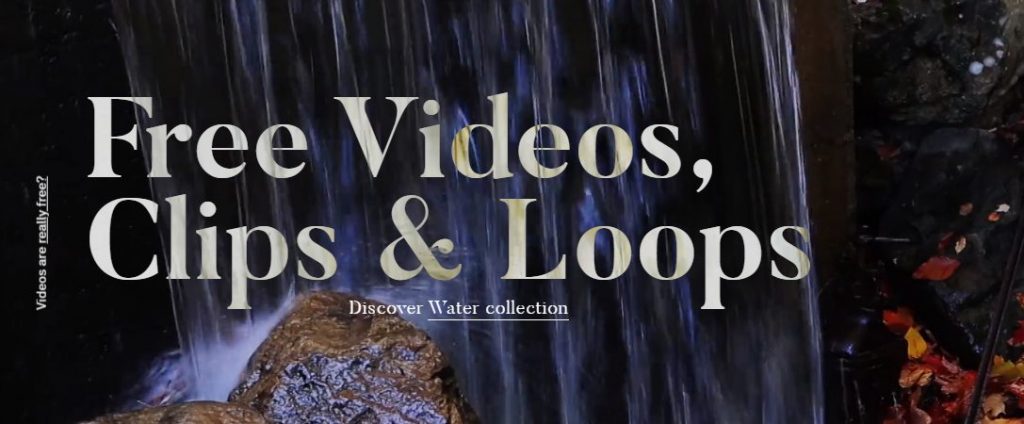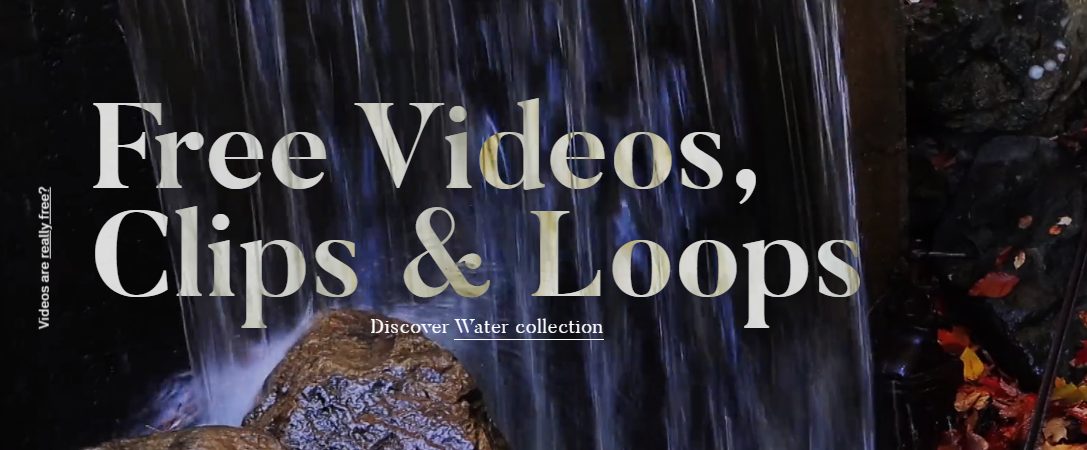 Life of Vids might not have a huge collection of royalty free videos like other sites in the list but it features some of the best quality videos. Anyone can submit videos, and anyone can download them. You can download videos without creating an account and in a resolution you prefer. All the videos are in MP4 format.
You must give attribution to the Life of Vids when using videos. You can also distribute videos without editing them to other platforms, but it puts a restriction on the number of videos you can distribute. Only 10 videos can be distributed in unedited form.
Life of Vids is a clean and quality royalty free video site that hosts a lot of professionally recorded video clips in several categories. Give it a try and see how it can help you with your next video marketing campaign.
---
Conclusion
When using royalty free videos from stock video sites, it is essential to read and understand the licensing type. You don't want to spend a few good hours editing the video for your brand and then realizing later that you can't use it commercially.
The royalty-free video sites covered above offer videos that you can use commercially but not all videos on all the sites have the same license, you need to check the license before you download it.
You must edit the video before you use it. Editing a video isn't any rocket science, you can use free video editing tools to get started right away. Personalize videos, give it your business touch, and make it unique. Using a stock video clip with minor tweaks will hurt your brand image because your ideal customers might end up seeing the same video clip at several other platforms.
Don't use royalty-free video clips and footages without editing and customizing them. That's how they're meant to be used.