Advertising Disclosure
Advertising disclosure:
Our partners compensate us. This may influence which products or services we review (also where and how those products appear on the site), this in no way affects our recommendations or the advice we offer. Our reviews are based on years of experience and countless hours of research. Our partners cannot pay us to guarantee favorable reviews of their products or services.
Navigating the intricate labyrinth of digital marketing, search engine optimization (SEO), and content creation is no easy task for any business, let alone those navigating the online landscape for the first time. Entrepreneurs and business owners across industries recognize the profound impact that exceptional content, tailored to both customer engagement and search engine preferences, can have on their online visibility, customer acquisition, and overall business growth. This recognition has engendered the rise of SEO Copywriting Agencies — specialized entities providing a fusion of artful content creation and SEO techniques to elevate a business's digital presence. 
SEO Copywriting Agencies form a nexus between creativity and analytics, leveraging both to assist businesses in resonating with their target audience and the ever-changing algorithms of search engines. A successful agency doesn't merely weave words together; it meticulously crafts content that reflects your brand's essence while integrating strategically chosen keywords to ensure maximum search engine visibility. The outcome? Enhanced online presence, increased organic traffic, and a compelling narrative that fosters customer loyalty. 
---
Top SEO Copywriting Agencies:
Average Hourly Rate: $150-$199 
Average Project Cost: Starting at $25,000+ 
With its strategic hub in New York, NY, United States, Moburst is renowned for its commitment to driving organic growth for businesses. They're not just strategists; they're architects of online visibility. Moburst's blend of innovative marketing services prioritizes SEO as a pivotal part of a sustainable strategy to fuel your business's hypergrowth. 
Their methodology to SEO isn't unilateral. It balances the art of compelling content creation with the science of technical SEO, ensuring that your business is easily discoverable by search engines. By conducting thorough keyword research and competitive analysis, Moburst pinpoints unique opportunities within your niche. They go beyond merely attracting traffic to your website, focusing on drawing in the right audience by ranking for the most relevant keywords. 
Moburst appreciates that content, even in the digital world, is still king. They integrate this understanding into their strategies, creating content that isn't just keyword-rich, but also valuable to your audience. This approach enables your business to build lasting brand awareness, increase organic page views, and optimize its search result ranking. 
Services: 
Mobile and App Marketing

 

Advertising

 

Social Media Marketing

 

Web Design

 

Web Development

 
---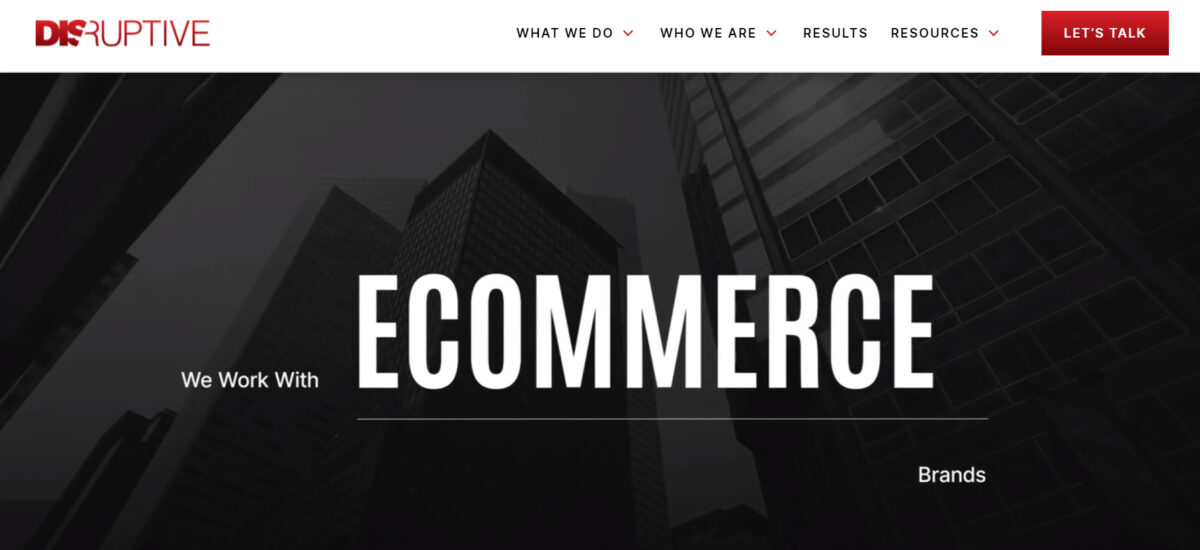 Average Hourly Rate: $100-$149 
Average Project Cost: Starting at $5,000+ 
Established in Pleasant Grove, UT, United States, Disruptive Advertising is an SEO Agency that leaves a trail of success stories in its wake. With years of experience in search engine optimization, they have adapted and honed their strategies to not only withstand Google algorithm updates but thrive in the ever-evolving digital marketing landscape. 
Their SEO specialists are more than familiar with the nuances of the industry. Their proficiency lies in creating bespoke SEO strategies that add tangible value to your overall marketing budget. They are equally adept at complementing other marketing efforts, forming a unified front to drive your business towards its objectives. 
Disruptive Advertising is not just an agency; it's a partner that ensures your brand weather the challenges of SEO and emerges stronger. They follow a systematic approach to SEO, from optimizing your website's content to its technical aspects, thus helping your brand carve a robust online presence. 
Services: 
Pay Per Click

 

Email Marketing

 

Search Engine Optimization

 

Social Media Marketing

 
---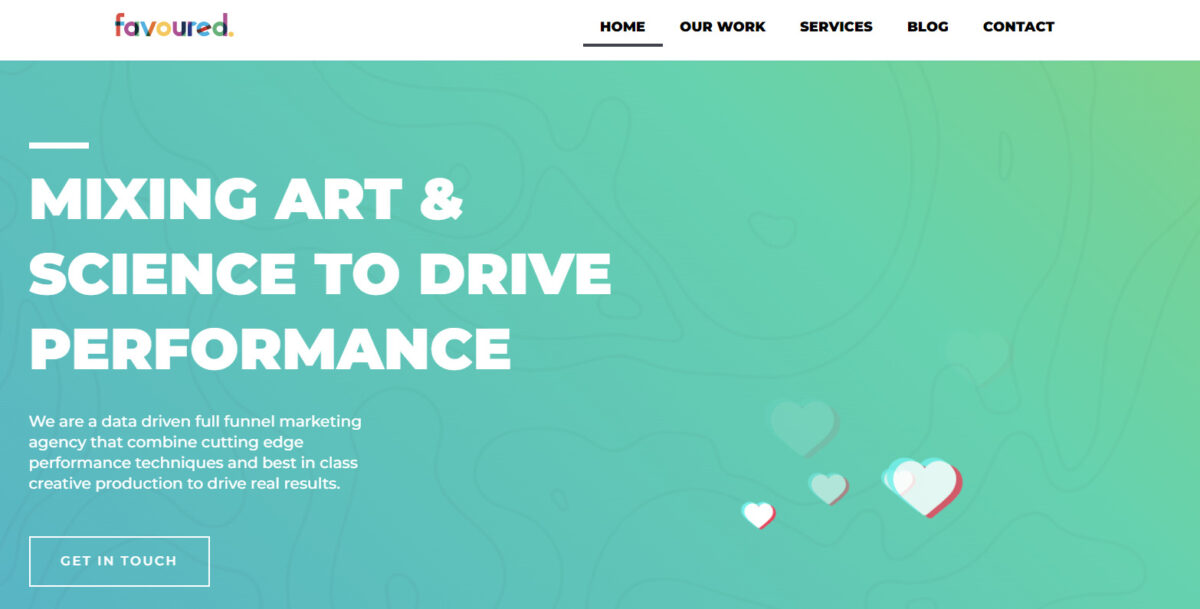 Average Hourly Rate: $100-$149 
Average Project Cost: Starting at $1,000+ 
Favoured, based in London, United Kingdom, embodies a philosophy of prioritizing quality over quantity, a principle that resonates through its SEO copywriting services. Favoured has positioned itself as an agency that doesn't just work for you but works with you, striving towards and exceeding your goals. 
Acknowledging the crucial role words play in digital visibility, Favoured creates copy that promotes, educates, and engages audiences without sounding overly promotional. They leverage creative copywriting to build engaging narratives that resonate with diverse audiences. Their understanding of the buyer's psychology equips them to tailor their copy to align with your audience's needs, creating content that stands out and builds differentiation. 
Recognizing that different businesses have different needs, Favoured provides a spectrum of copywriting services, from sales copy and press releases to creative and website content. Their approach ensures that your brand's voice and story are effectively communicated while simultaneously optimizing for search engines, making sure that you stand out in the digital marketplace. 
Services: 
Mobile & App Marketing

 

Advertising

 

Pay Per Click

 

Web Design

 

Marketing Strategy

 
---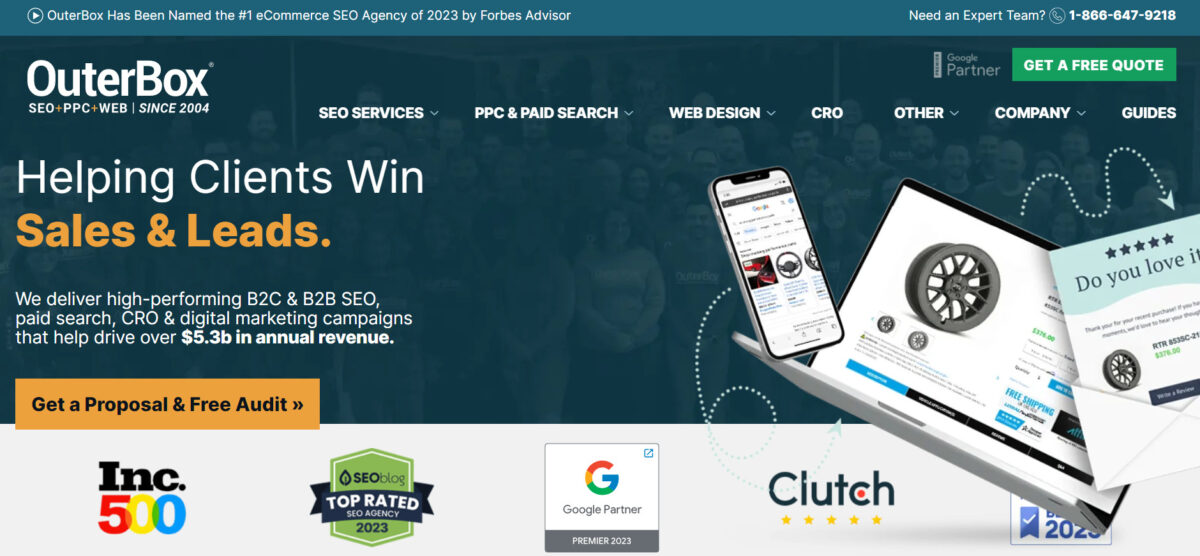 Average Hourly Rate: $150-$199 
Average Project Cost: Starting at $1,000+ 
Located in Copley, OH, United States, OuterBox provides professionally developed website content that doesn't just rank organically in search engines but is designed to increase website conversions. OuterBox brings together their years of SEO experience to create website copy that engages audiences and expands your brand voice. 
Understanding the critical role of quality content and on-page copy for organic search optimization, OuterBox's SEO copywriting services cater to a range of needs, including content audits, e-commerce SEO, and B2B SEO. They know that a well-optimized website isn't just about attracting visitors but converting these visitors into customers. 
Backed by a team of seasoned SEO copywriters, OuterBox's proven strategies focus on creating website copy that satisfies both the users and search engine algorithms. With a track record of increased organic traffic and higher search rankings, they work closely with you to understand your brand and develop content that not just accomplishes your goals but aids in the growth of your online business. 
Services: 
Search Engine Optimization

 

Pay Per Click

 

Web Design

 
---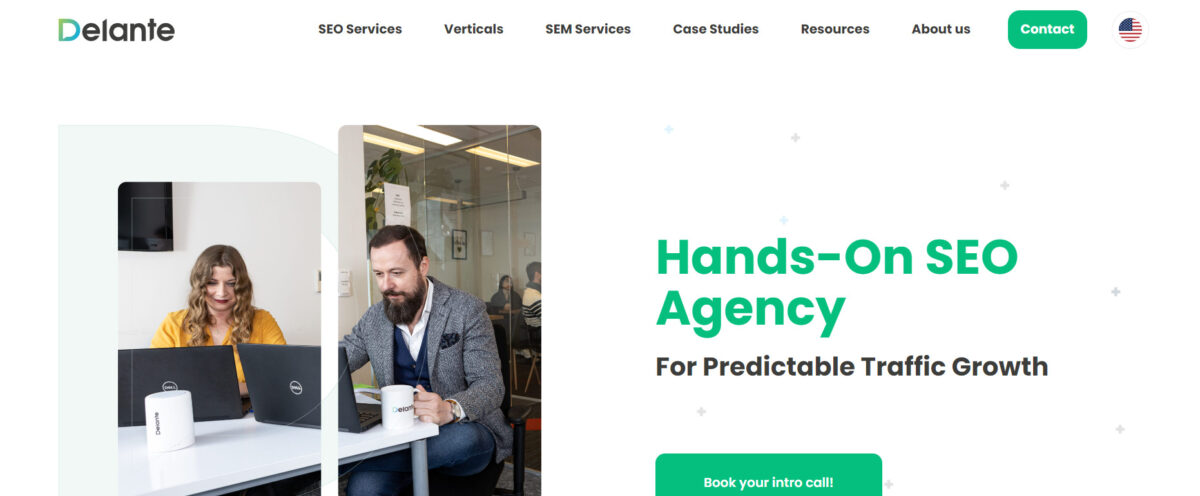 Average Hourly Rate: $50-$99 
Average Project Cost: Starting at $1,000+ 
Hailing from Kraków, Poland, Delante is an SEO copywriting agency that places prime importance on crafting high-quality, keyword-oriented content. Recognizing the pivotal role that engaging and valuable content plays in SEO, Delante ensures that all their written work is highly optimized and tailored to meet the requirements of Google's search algorithm. They aim to not only enhance the visibility of their clients' websites but also to facilitate better customer engagement. 
Delante understands the importance of unique, well-structured content, especially for e-commerce businesses and blog owners. With their specialized SEO copywriting services, they work to avoid content duplication, thereby helping their clients avoid any Google penalties. Their team comprises of experts who leverage long-tail keywords, based on the specific focus points of each client's business, and ensure the copy promotes increased site traffic and conversion rates. 
The Delante SEO copywriting services cover a range of content types, including website content, product descriptions, blog articles, and supporting articles on microsites. Furthermore, their comprehensive process assistance guides clients through the entire content creation process, from keyword and topics selection to content optimization and scheduling. 
Services: 
Search Engine Optimization

 

Advertising

 

Pay Per Click

 

SEO Copywriting

 

Content Strategy Development

 
---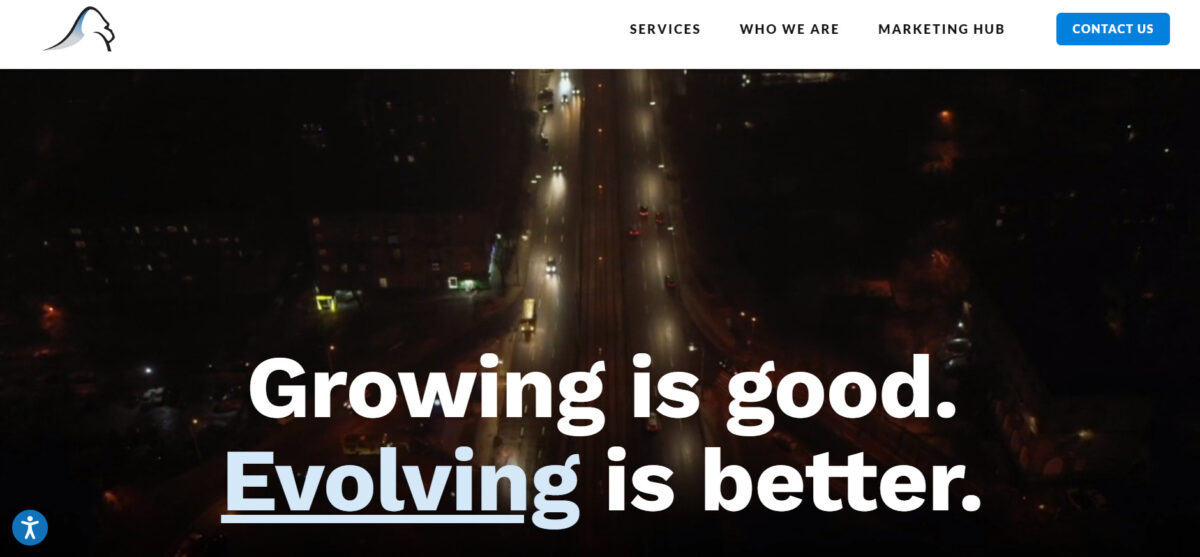 Average Hourly Rate: $150-$199 
Average Project Cost: Starting at $5,000+ 
Based in Arlington, VA, United States, Silverback Strategies is an accomplished digital marketing agency that offers innovative SEO copywriting services. Their primary goal is to ensure that the content used in their clients' marketing campaigns is as appealing to search algorithms as it is to human readers. With more than a decade of experience in digital marketing, they strike a perfect balance between creative and performance-oriented copywriting, aligning it with business goals and industry benchmarks. 
Silverback Strategies takes a deep-dive approach to understand their clients' customer journey from lead to sale, which helps them create content that targets the right audience at the right time. They offer ad hoc copywriting services, tailored to address unique content needs that may arise during different digital marketing campaigns. This can range from crafting compelling content for paid media landing pages to scripting engaging video content for new product launches. 
Their copywriting services extend to various digital marketing campaigns and are driven by data, ensuring that their clients' messages make a significant impact across all major marketing platforms. Silverback Strategies' SEO copywriting services not only prioritize customer engagement but also emphasize continual evolution and optimization to adapt to ever-changing consumer behavior. 
Services: 
Pay Per Click

 

Search Engine Optimization

 

Digital Strategy

 

Content Marketing

 

Social Media Marketing

 

Web Design

 

SEO Copywriting

 

Content Strategy Development

 
---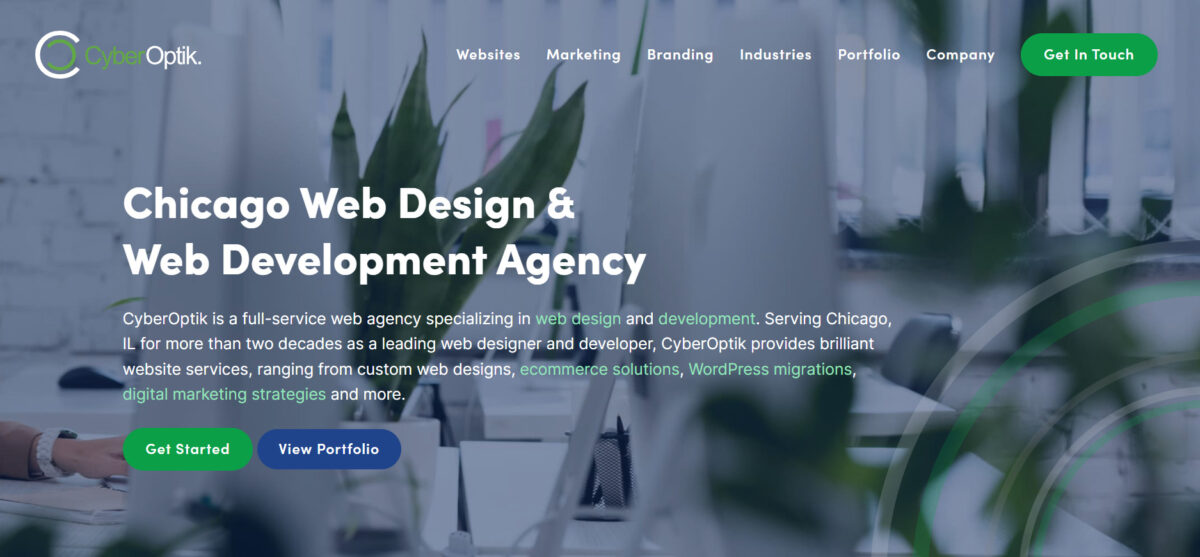 Average Hourly Rate: $100-$149 
Average Project Cost: Starting at $1,000+ 
Located in Elmhurst, IL, United States, CyberOptik prides itself on being a comprehensive digital marketing agency with a special focus on professional copywriting and SEO services. They understand the significance of the message in marketing, and therefore, ensure that their copywriting projects resonate deeply with the target audience. 
They are more than just an SEO agency; they are your allies in building a formidable online presence. CyberOptik's expertise includes creating high-quality website content and blog posts, always aiming to make your brand stand out. Their understanding of both local and technical SEO ensures that your brand not only reaches a broad audience but also connects with your local market. 
CyberOptik takes a proactive approach to each project. Their professionals readily answer common queries related to their writing services, process, examples of previous work, and their experience with specific industries. This open communication policy allows for clear understanding and efficient revisions, making your partnership with them fruitful and stress-free. 
Services: 
Web Design

 

Pay Per Click

 

Search Engine Optimization

 

Technical SEO

 

Local SEO

 

Copywriting

 
---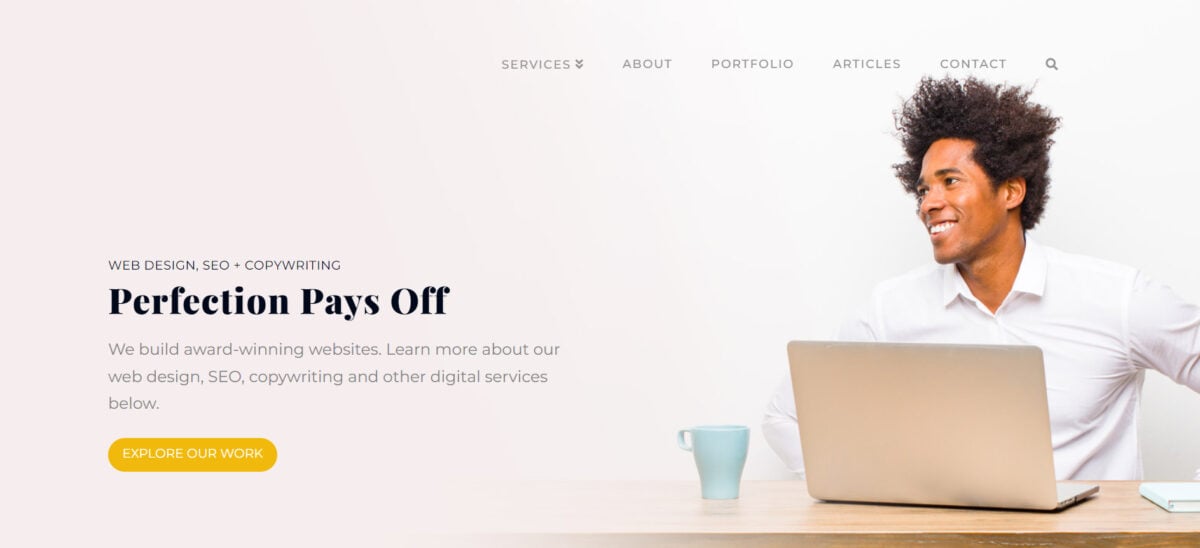 Average Hourly Rate: $100-$149 
Average Project Cost: Starting at $1,000+ 
With its headquarters in Saint Paul, MN, United States, Frahm Digital excels in delivering SEO copywriting services designed to drive website traffic and position your brand as an industry leader. They have an impressive record of achieving over 10,000 first-place keyword rankings, attesting to their proficiency in the digital marketing landscape. 
Frahm Digital's strength lies in creating evergreen content that continues to drive high ROI over time. They meticulously develop brand voices and craft compelling copy that not only attracts new users but also retains existing ones. From articles and taglines to ebooks and press releases, they cater to diverse content needs, helping your brand grow significantly. 
Their approach to content is methodical and innovative. Utilizing their proprietary Content Conversion Funnel, they uncover valuable keywords to help your site gain momentum and reach its peak potential. They also offer performance reporting, allowing you to understand how their strategies are contributing to your brand's growth. 
What sets Frahm Digital apart is their demonstrated success in content transformation, which has significantly driven traffic for brands and given them a compelling voice online. With an array of SEO content writing services, they are committed to making a substantial impression on your audience. 
Services: 
Search Engine Optimization

 

Web Design

 

Branding

 

Landing Page Production

 

Blog SEO + Management

 
---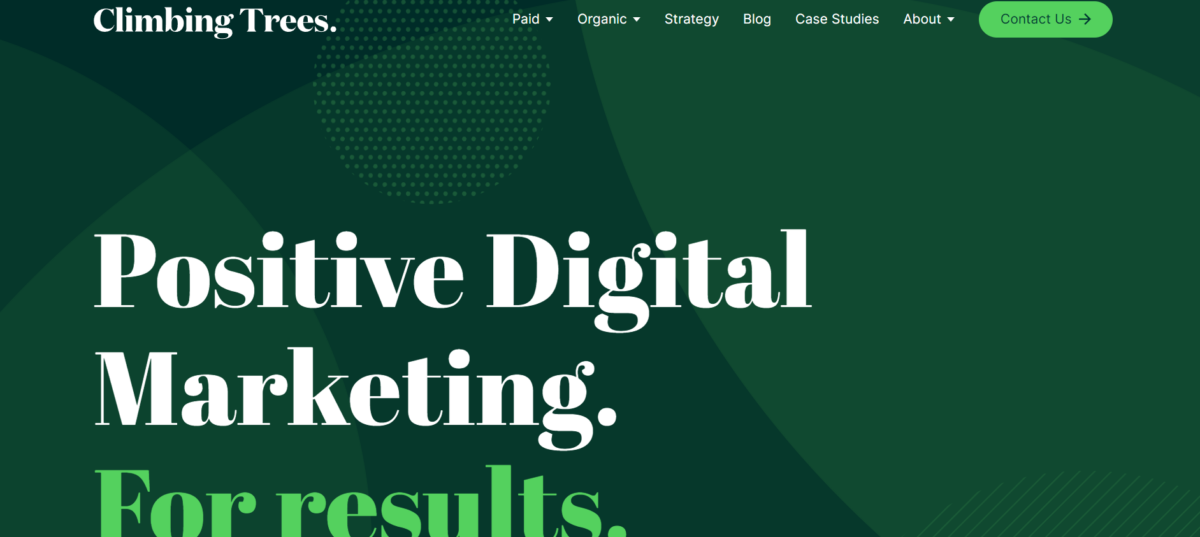 Average Hourly Rate: $100-$149 
Average Project Cost: Starting at $1,000+ 
Stationed in Earls Colne, United Kingdom, Climbing Trees is a premier SEO copywriting agency renowned for tailoring exceptional content that engages the target audience. They foster trust and authority for your brand, not only among customers but also in the eyes of search engines. 
Climbing Trees dedicates itself to mastering the art of communication, creating compelling content based on in-depth search term research, aligning it perfectly with your brand's tone. They pave the way for businesses and non-profit organizations to generate meaningful impact through their SEO-driven content strategy. 
By prioritizing Google's standards for expertise, authority, and trustworthiness, Climbing Trees not only increases traffic to your site but also enhances your brand's reputation among consumers. Their focus on delivering strategic content is aimed at attracting and engaging new prospects while upholding your business values. 
Services: 
Pay Per Click

 

Search Engine Optimization

 

Ecommerce Marketing

 

Social Media Marketing

 
---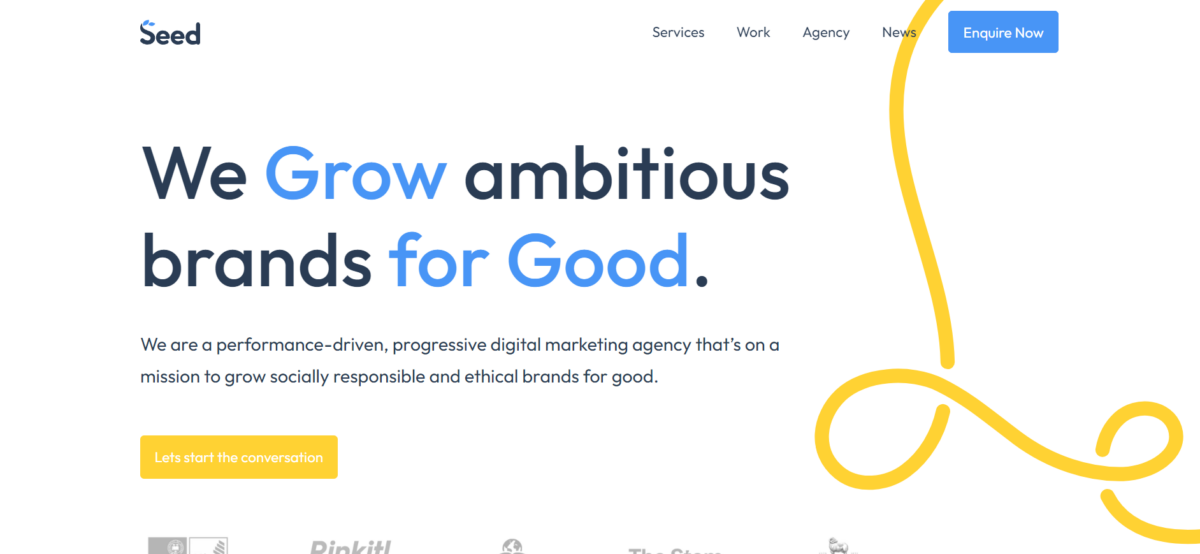 Average Hourly Rate: $100-$149 
Average Project Cost: Starting at $5,000+ 
Based in Brighton, United Kingdom, Seed is a progressive SEO copywriting agency known for improving brand presence and keyword visibility. They are trusted partners of both established brands and emerging startups, helping businesses increase their visibility on search engines. 
Seed's team of passionate and experienced writers craft valuable, intelligent content that resonates with and motivates your audience. They focus on creating high-quality, authentic content that complies with the latest Google Algorithm updates and favors informative, well-structured content. 
Their SEO services are designed to enhance your website's SERPs (Search Engine Results Pages) visibility, driving organic traffic to your website, and promoting your business growth. Their understanding of user search behavior helps in tailoring content that not only captivates the audience but also fulfills Google's ranking criteria. 
Seed's commitment to their clients is evident in their customer testimonials, underlining their innovative approach to SEO copywriting. By selecting Seed, you are opting for an agency that understands the significance of well-crafted content in the ever-evolving digital landscape. 
Services: 
Pay Per Click

 

Search Engine Optimization

 

Social Media Marketing

 

Mobile & App Marketing

 

Conversion Optimization

 
---
---
Conclusion
As search engines continually refine their algorithms, the importance of expertly crafted, SEO-optimized content has skyrocketed. Not only does such content improve your search engine rankings, but it also helps build credibility with your audience, enriching their interaction with your brand and positively impacting their decision-making process. Businesses that harness the prowess of these agencies, therefore, stand at a distinct advantage, gaining the ability to reach more potential customers, create impactful engagements, and, ultimately, drive revenue growth. 
Frequently Asked Questions
How much does an SEO Copywriting Agency typically cost? 
The cost of hiring an SEO Copywriting Agency can vary widely, depending on the complexity of your needs, the agency's experience, and the scope of the project. On average, prices can start from $1,000 and go upwards depending on the agency and the services included. 
Can SEO copywriting help my business become more visible online? 
Yes, SEO copywriting is a crucial aspect of online marketing. By optimizing your website's content, it can rank higher in search engine results, increasing your online visibility. This can drive more traffic to your site, potentially leading to higher conversion rates and increased revenue. 
How do SEO Copywriting Agencies keep up with changes in search engine algorithms? 
Professional SEO Copywriting Agencies keep themselves updated with all the latest trends and changes in SEO practices. They continually monitor industry news, attend SEO conferences, participate in professional forums, and experiment with new techniques to stay on the cutting edge of SEO best practices. 
Do I need ongoing SEO Copywriting services or is it a one-time task? 
SEO is a continual process due to the dynamic nature of search engine algorithms. While an initial SEO copywriting project can significantly improve your site's ranking, ongoing services ensure that your content stays fresh, relevant, and optimized as per the latest SEO practices.