Sports-related NFTs have been a popular category in the burgeoning non-fungible token (NFT) space in 2022, with a number of marketplaces already offering a wide variety of such assets. In this article, we'll take a look at some of the best NFT sports marketplaces around, highlighting what each one has to offer sports fans.
---
The 15 Best NFT Sports Marketplaces: A Complete Guide:
---
What is an NFT?
A Non-Fungible Token, or NFT for short, is a digital representation of an asset, such as a piece of art or a digital collectible, that can't be divided or interchangeably exchanged like traditional (fungible) tokens. In other words, each NFT is unique and therefore has a higher perceived value than fungible tokens.
Each NFT is recorded on the Ethereum blockchain on the metaverse, meaning it can never be substituted for another. They are completely transparent and verifiable by anyone because each token represents something unique such as artwork, video game item, or in this case, a sports highlight.
The growth and development of NFTs in 2022 is a clear indication that people want to invest millions of dollars in digital assets on the metaverse. NFTs are more liquid and transparent and offer a level of collectability that is not possible with other investments such as stocks and bonds.
---
How Do NFT Marketplaces Work?
NFT marketplaces work similarly to traditional online marketplaces like eBay or Amazon. The main difference is that they deal in NFTs rather than physical goods.
Users can buy, sell, or trade NFTs on these platforms using various cryptocurrencies, such as Ethereum (ETH), Bitcoin (BTC), or Litecoin (LTC). To purchase NFTs, an individual must first have a digital wallet that is compatible with the Ethereum platform. This wallet will be the source of all payment and transaction fees associated with the purchase of an NFT.
---
The 15 Best NFT Sports Marketplace Sites
If you're a fan of sports, then you'll love the idea of buying sports-related NFTs that you can trade seamlessly, such as footballs, tickets, teams, and even matches. Here are the top 15 best sports NFT marketplace sites that have the most diverse and extensive selection of sports items for sale, whether it be in the form of digital assets or collectibles.

In buying and selling NFTs, there is no better marketplace than OpenSea. They are the largest NFT marketplace that offers a wide selection, including art, domain names, music, and sports.
Opensea's sports section is extensive, with a wide variety of items on offer including footballs, basketballs, baseball cards, and more. You can also find tickets to sporting events, as well as team jerseys and other memorabilia. The platform also allows users to create their own NFTs, which has led to the creation of some unique and innovative sports-related NFTs in recent years.
OpenSea is the perfect marketplace for those new to the world of NFTs, as it offers a wide variety of assets and helpful guides to get started. The platform is also gas-free, making it a great choice for those looking to save on transaction fees.
---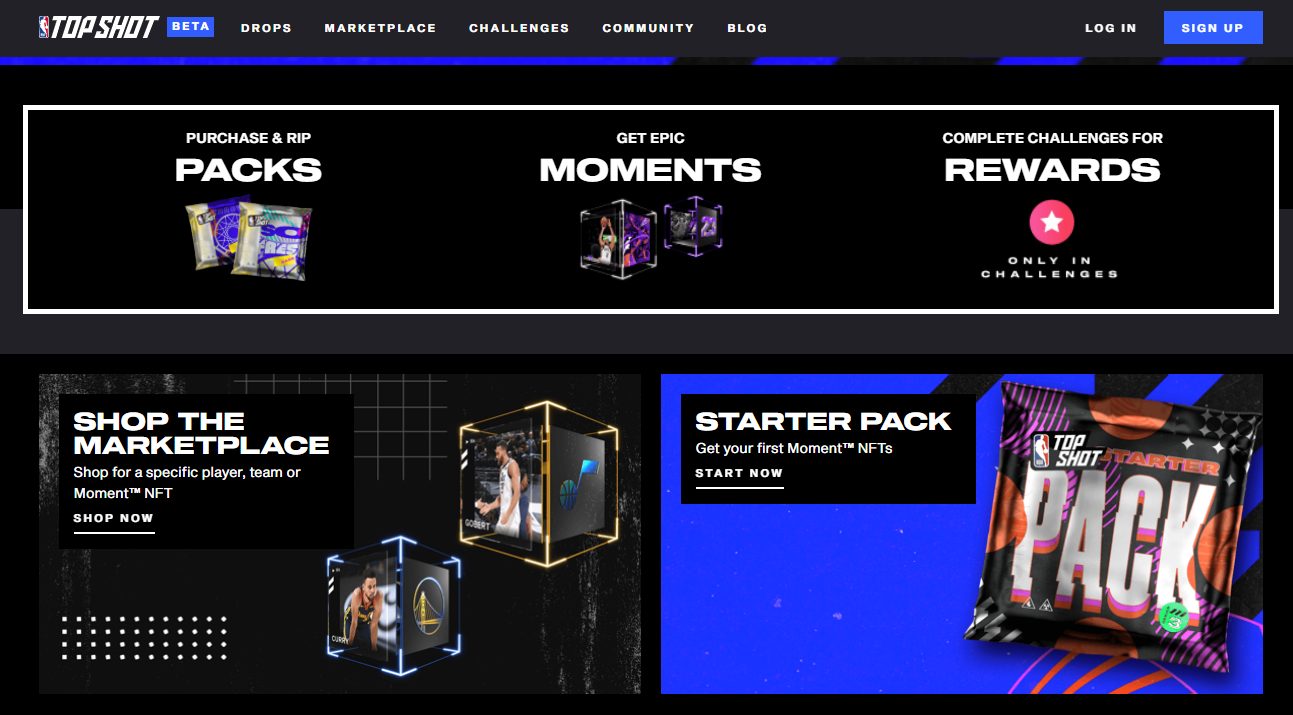 NBA Top Shot is a great choice for basketball fans who are looking to get involved in the world of NFTs. As the name suggests, NBA Top Shot is focused on basketball, offering the best official highlight videos from NBA games as digital collectibles that can be bought, sold, or traded on the site.
Even if it is still in its early stages, what makes NBA Top Shot so popular is the fact that it's one of the most accessible NFT marketplaces, with low fees and no need for cryptocurrency. At the moment, the site is restricted to certain countries, but it is expected to be available globally in the near future.
---

As the world of blockchain gaming expands, new marketplaces continue to emerge as the best options for beginners. Rarible is a great choice when it comes to investing in NFTs because, in addition to offering a wide variety of digital assets, the site also provides helpful guides and resources within their community for those new to the world of NFTs.
The sports category of Rarible shows a wide variety of items on offer, from baseball cards to footballs, and even digital NFT passes from Gary Vaynerchuck's VaynerSports, an all-inclusive utility project that provides fans ways to meaningfully connect and form closer bonds with athletes.
---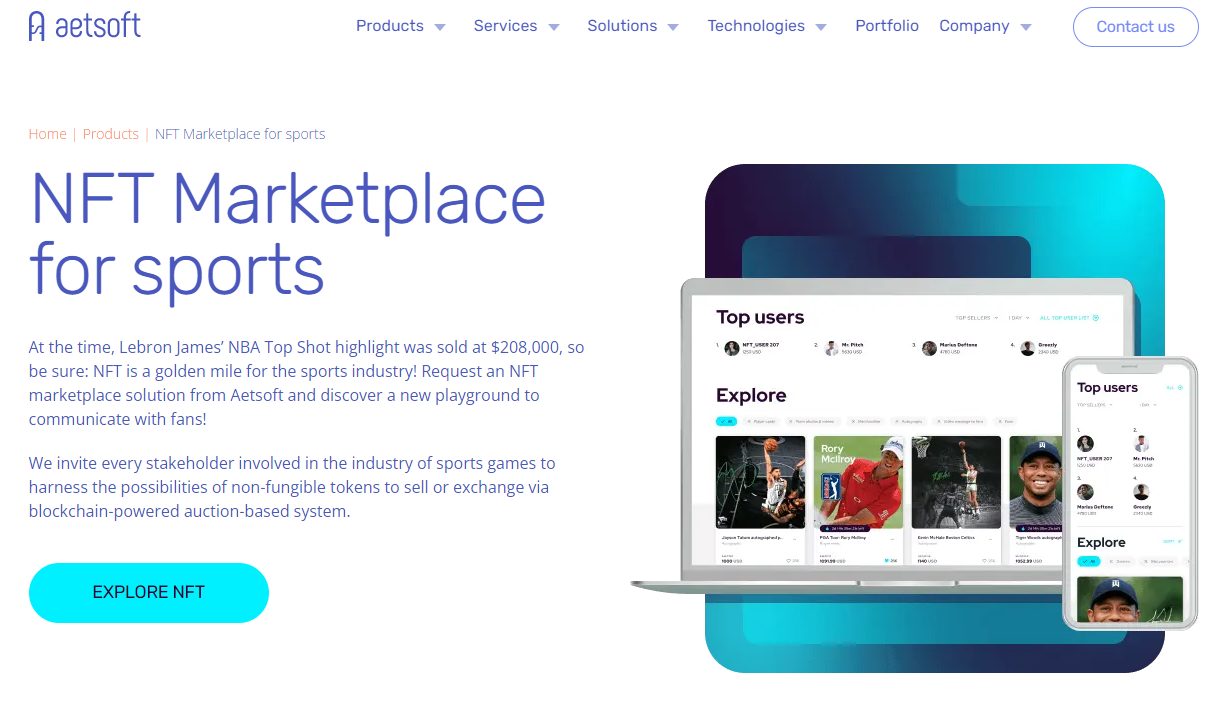 Aetsoft is the perfect platform for any sports fan who wants to make money off their favorite memorabilia as they make them into digital art. With an easy-to-use interface and multiple ways of payment acceptance, it's easier to convert collectibles into funds.
With Aetsoft's innovative platform, anybody in the sports industry, from coaches to sports bloggers, can invest in and trade exclusive NFTs and receive a 5-15% commission from each sale made. This provides every stakeholder in the industry the opportunity to build NFT collections that can be deemed unique and valuable.
---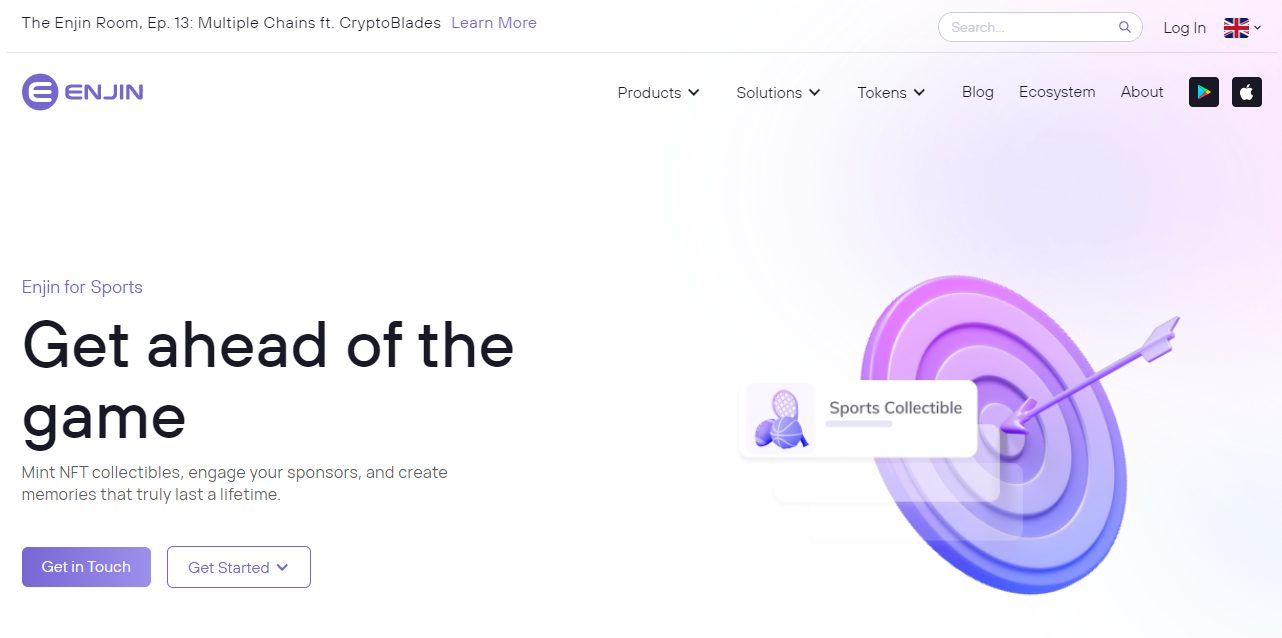 Founded in 2009, Enjin is a great choice for athletes looking for a platform when it comes to buying, selling, or trading NFTs with their fans. Not only does it offer a marketplace for sports-related digital assets, but they also have its own wallet and blockchain platform that allows users to create and manage their own NFTs.
With Enjin's digital marketplace, athletes and other sports stakeholders do not just make meaningful interactions with their fans. They also get to explore new avenues to partner with industry leaders and create sponsor opportunities for the future.
---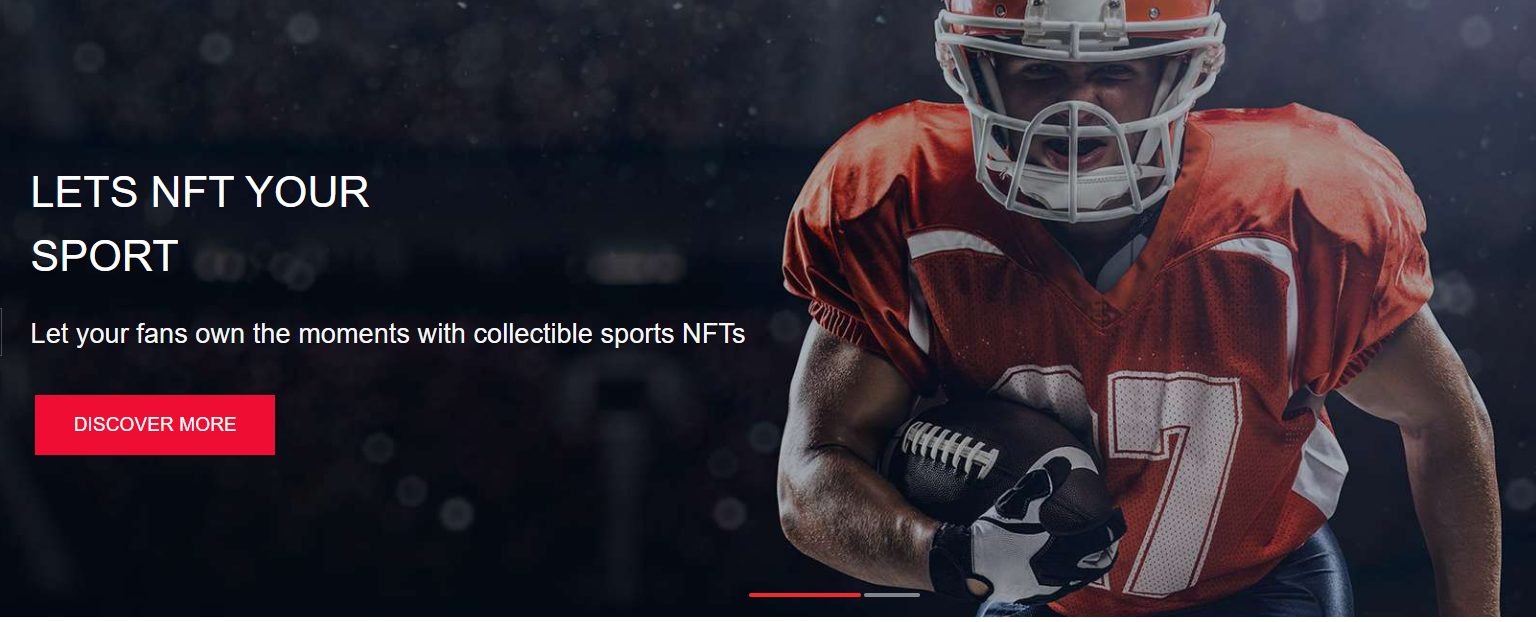 The world of sports cards has been around for decades, but it has recently seen an evolution with the rise in popularity and value associated with NFTs. With Accubits, sports teams and athletes can launch their own brand of unique tokenized digital memorabilia in which their fans can invest.
NFTs through the platform can be a new way for sports teams to generate new revenue streams while gaining a wider reach of their fans. For example, you could reward loyal customers with NFT-based milestones such as having them buy an entire season's worth of games or bringing your account up through the ranks to earn rewards that may eventually include getting seats closer to the field level.
---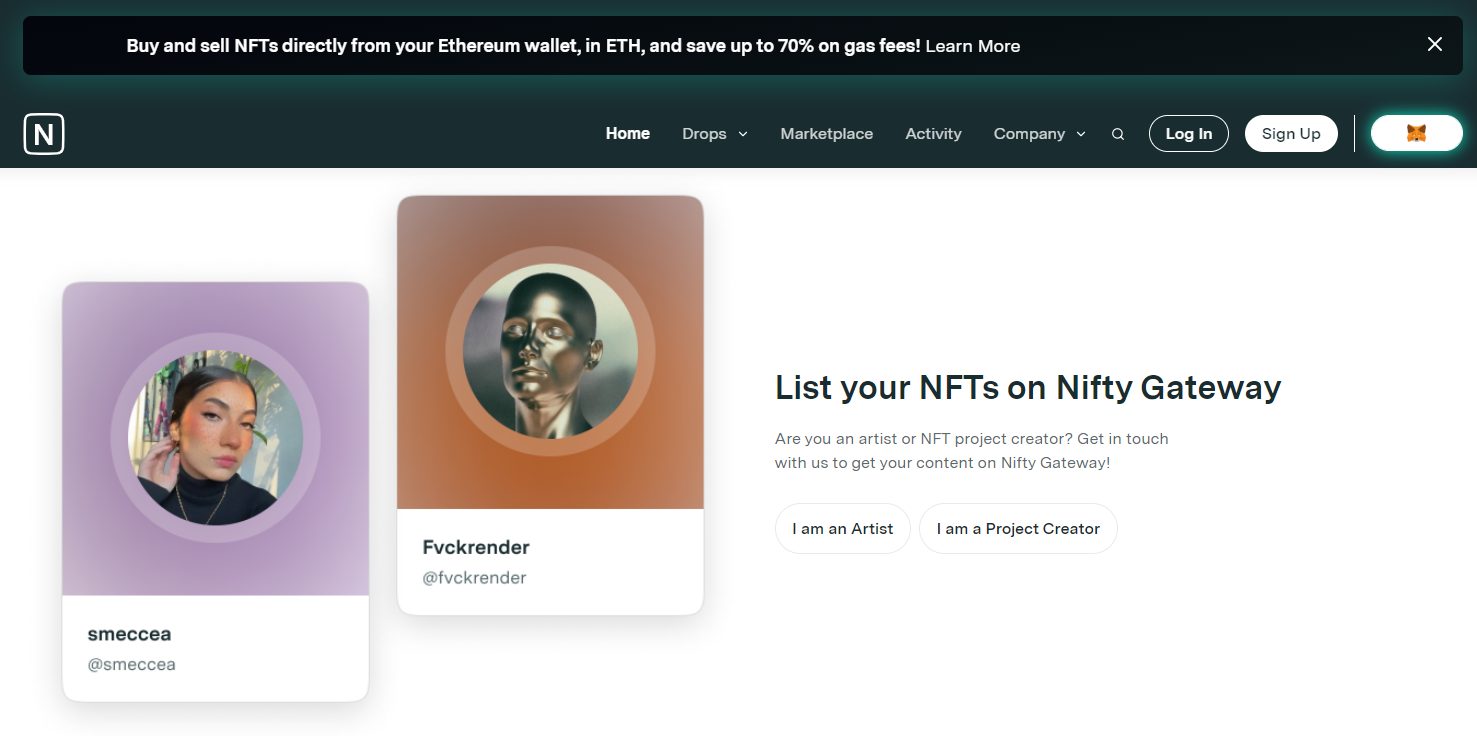 Nifty Gateway is another popular gas-free NFT marketplace where you can discover and trade sports digital assets. With its state-of-the-art security technology provided by Gemini, collectors and creators do not need to deal with the hassle and worry of storage and management as it is all taken care of by the company.
When it comes to sports, Nifty Gateway features different murals of 9seasoned athletes like former NBA basketball superstar Kobe Bryant. The company has also partnered with OG in creating their first Esport NFT, which provides variety even to the non-conventional sports enthusiasts to consider investing in NFTs.
---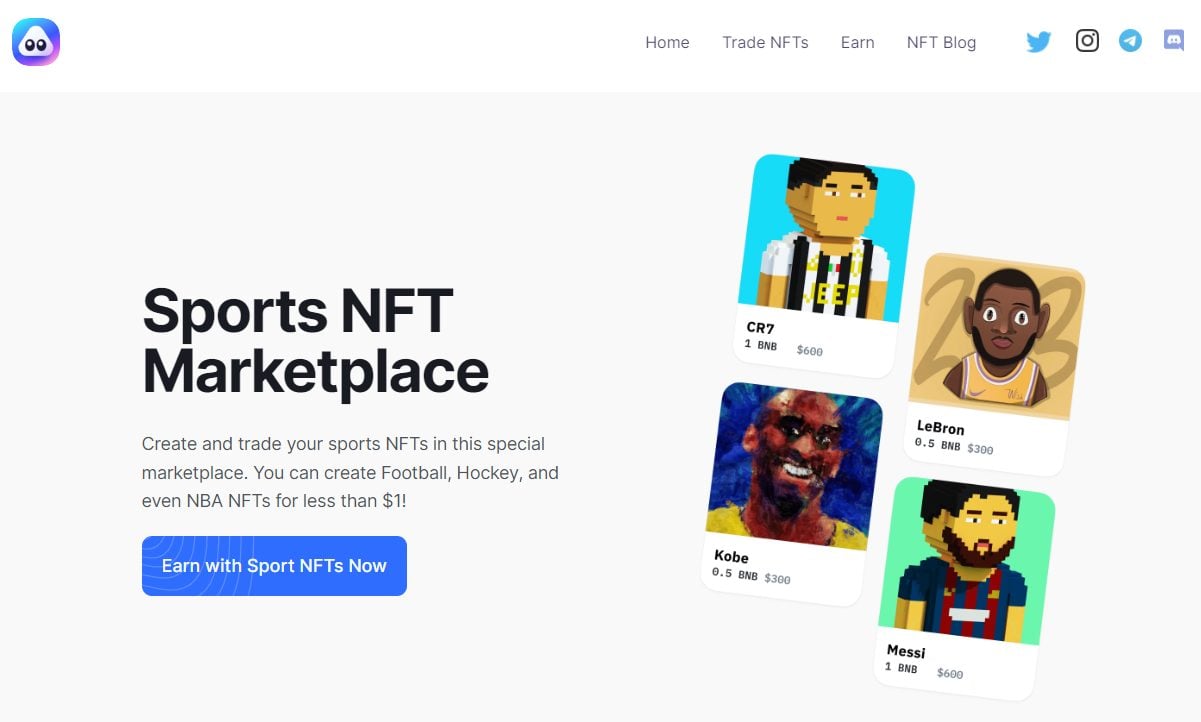 AirNFTs is growing to be the ultimate destination for all your favorite crypto collectibles on blockchain technology. Their sports vertical comprises not just collectibles such as trading cards and sports kits but also memorabilia and momentous video clips.
When you sign up to Air NFTs, you have the option to create and list your digital assets on alternative blockchains such as Binance Smart Chain (BSC), Fantom, and Polygon. The platform is said to be user-friendly and highly intuitive and also comes cheaper and faster when minting NFTs to trade your crypto assets.
---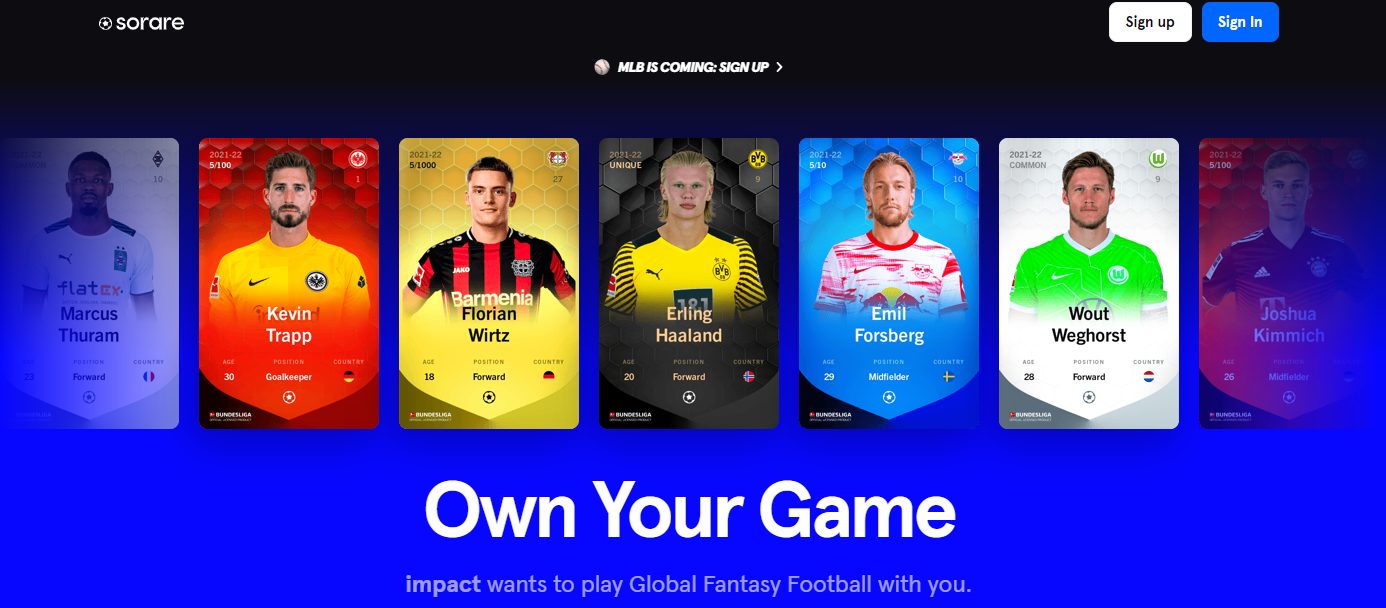 If you're a football fanatic and want to get into fantasy sports, Sorare is a platform you need to check out. This NFT marketplace separates itself from the rest of the other platforms in the space because of the user's ability to feed their passion by virtually playing the game with their favorite football team and players.
When you sign up with Sorare, you can participate in the planned virtual football leagues. The really interesting thing about the platform is your ability to create and build play strategies based on the real-life performances of your chosen players. This concept does not just build an even stronger connection with the sport and the different available teams on the platform but also allows you to earn more ETH or cards to be able to buy more of your favorite soccer players.
---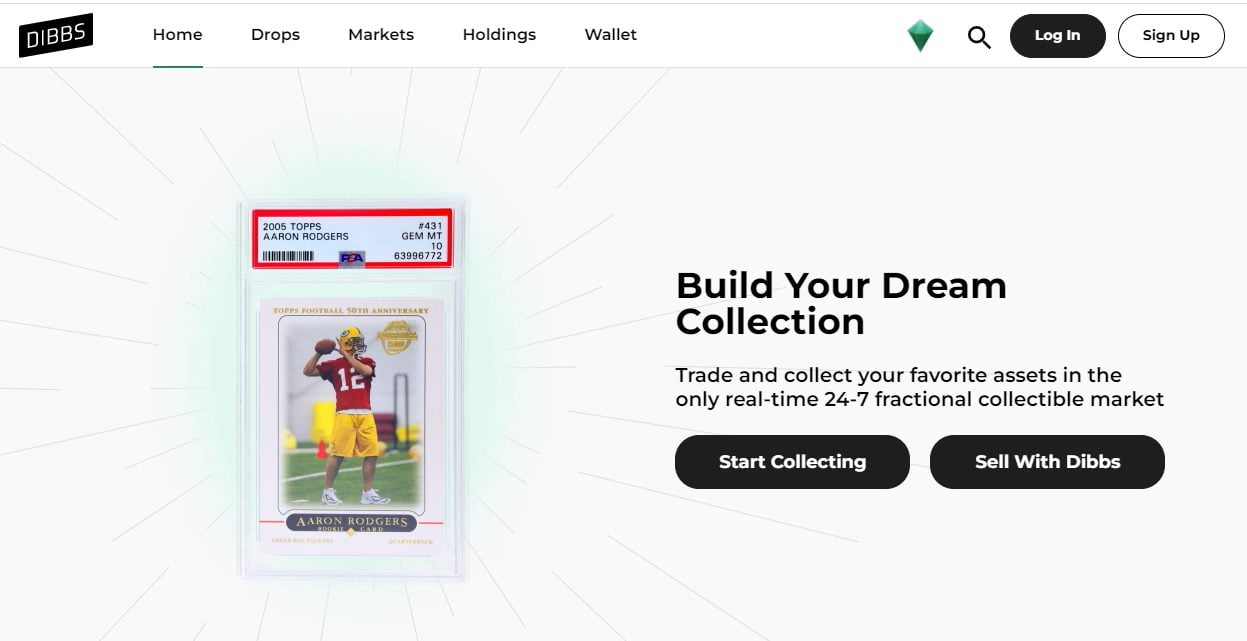 Dibbs is a sports NFT marketplace where you can find a variety of collectible cards and other sport-related digital assets of your favorite teams in basketball, rugby, and other sports. Once you decide to join, the company offers a free Frac Pac that contains three cards that you can immediately trade on the platform.
Dibbs allows its users to create their own team or collectible card. You can also trade your cards with other people in the community and earn rewards like points, badges, and more. The platform is designed to be easy and intuitive to use, so you can start collecting your favorite teams and players in no time.
---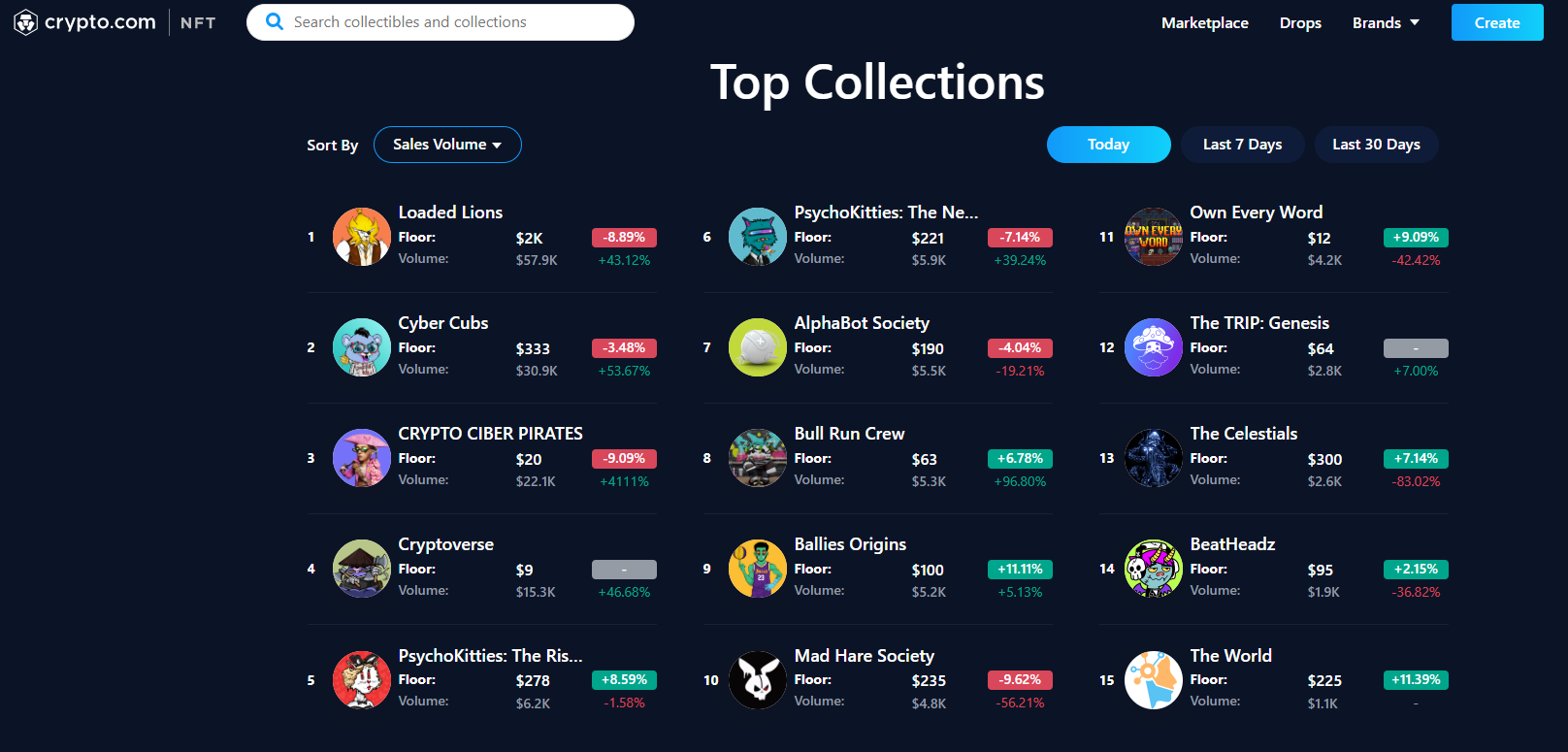 The Crypto.com app is the perfect way to buy, sell and trade cryptocurrencies in a secure environment with internationally-recognized compliance standards. It offers an intuitive interface that makes navigating through service options a breeze, even for first-time users.
In the last year, the company has partnered up to be a global partner of Formula 1 racing for their "Sprint" series. They have also partnered with Ultimate Fighting Champion (UFC) to launch their mixed martial arts (MMA) NFTs, which feature artwork, event posters, athlete profiles, championship belts, avatars, artist collaborations, and mystery boxes.
---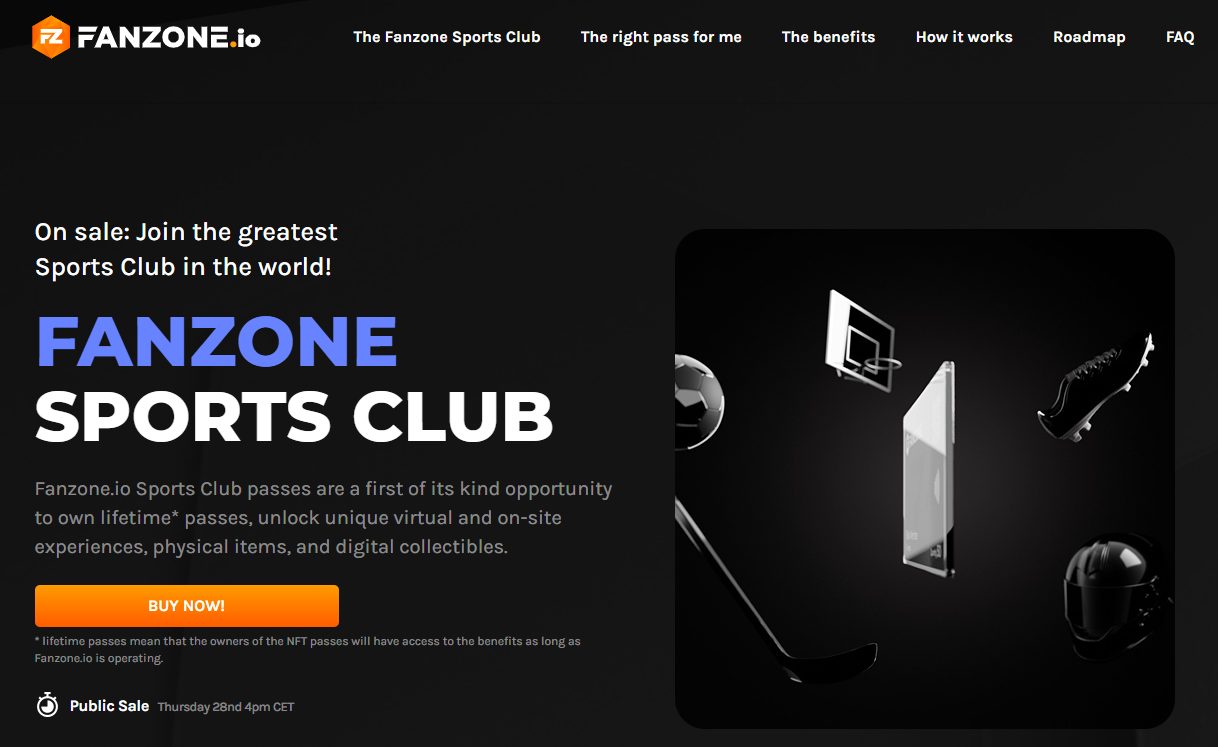 Fanzone Sports Club is an innovative marketplace that offers a unique experience to its users. They provide lifetime sports pass access to its users in exchange for a one-time payment. Aside from gaining pre-sale access to NFT drops, the platform gives people the opportunity not only to watch their favorite teams play but also unlock exclusive experiences like behind-the-scenes tours and retail merchandise giveaways.
---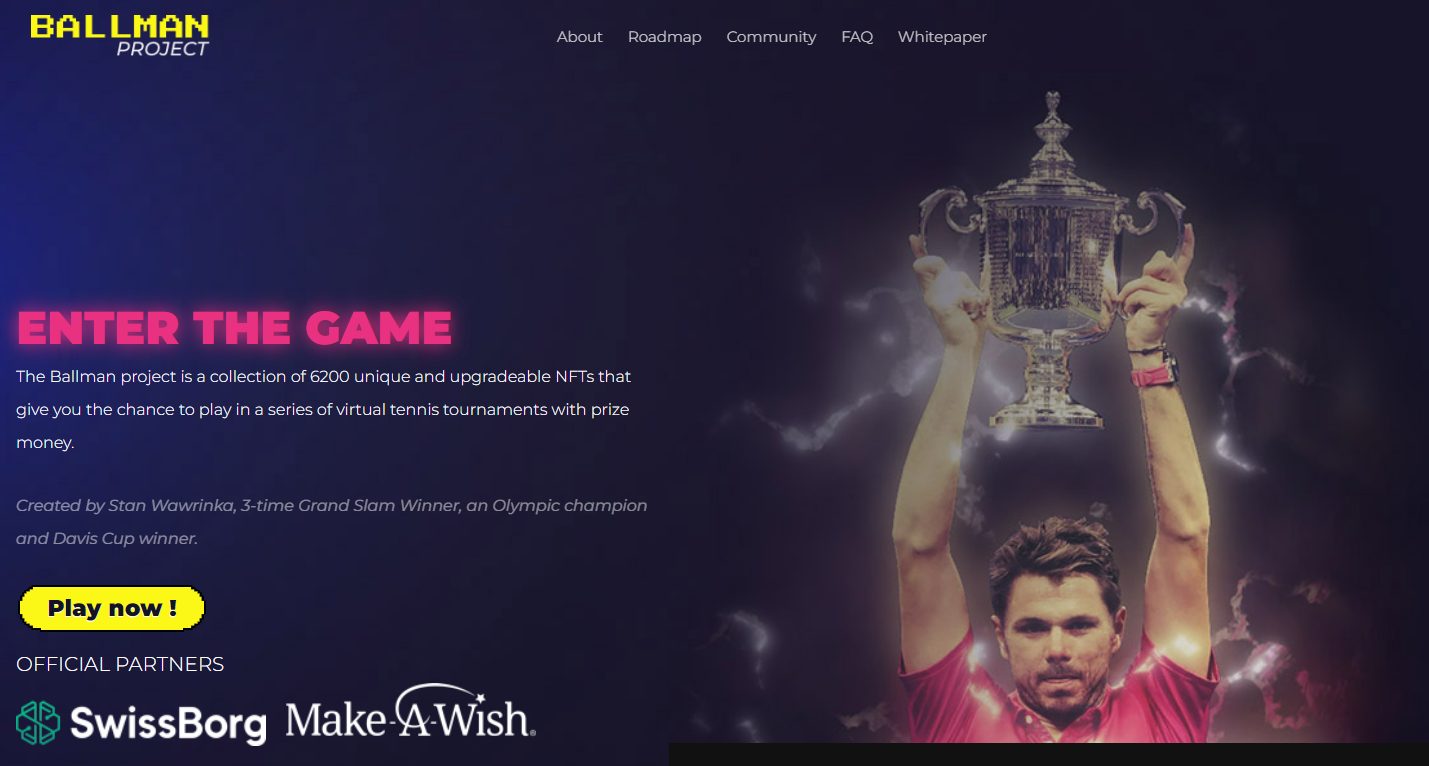 Tennis enthusiasts will have a blast with The Ballman Project, which was created by Olympic champion Stan Wawrinka. This venture into virtual tennis allows people to step onto the court with a player-created ball and take part in a series of virtual tournaments per week.
Wawrinka created over six thousand unique NFTs, with each one being fully upgradeable. That means these digital assets can be customized according to your preferences.
---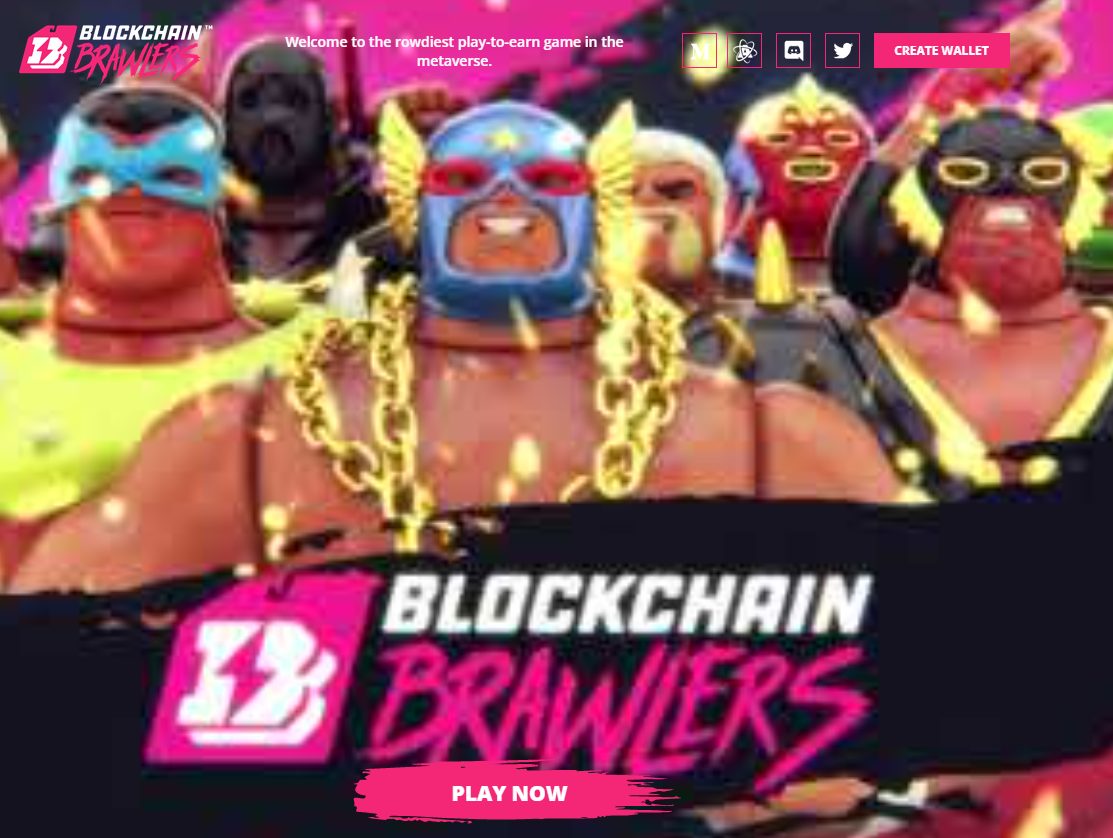 Blockchain Brawlers is your unconventional sports NFT marketplace that combines inspirations from both wrestling and cage match brawls. As the first blockchain-based fighting game, users, known as Brawlers, follow play-to-earn mechanics. Those who join will be able to make money through virtual fighting in the hopes of earning $BRWL, its official token.
---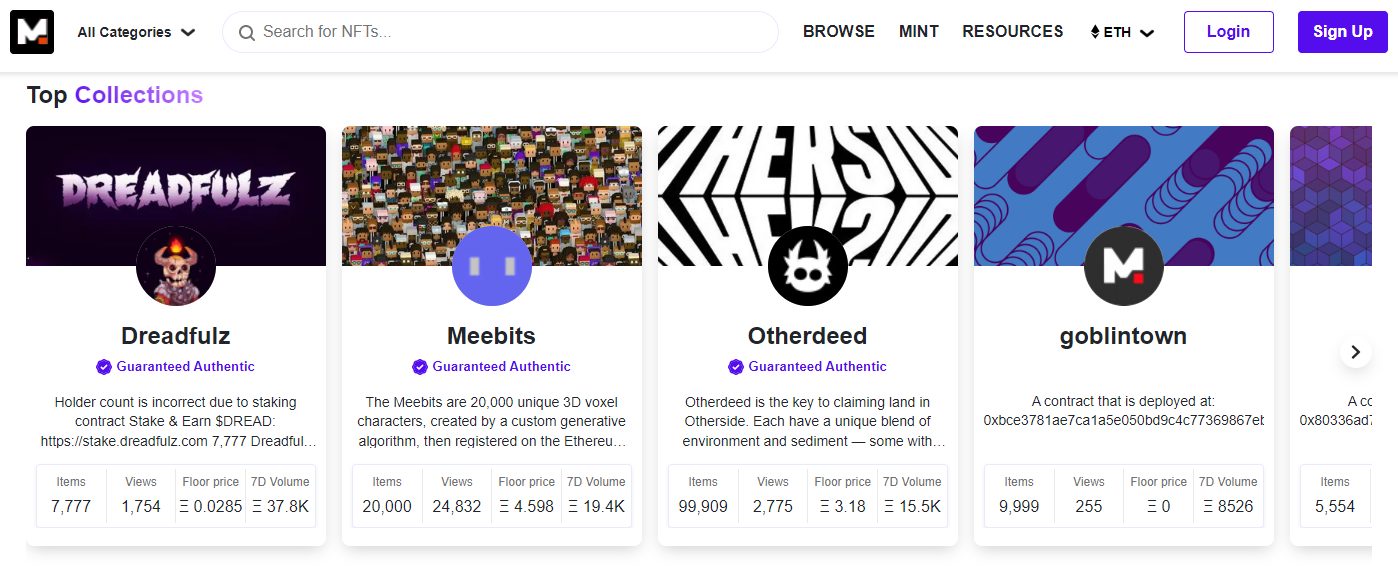 Mintable is an NFT platform where creators and collectors alike are given the opportunity to list their NFTs for minting. Members of the platform get access to over 9,000 different types of collectibles, from art pieces to music albums.
The only requirement for listing an item with Mintable is Ethereum transactions, which will have no gas fee as long you're minting through their service. It also offers royalty payments, which usually range from 5% to 10%.
---
Why Invest in Sports NFTs?
The introduction of NFTs into the sports industry is a golden opportunity for both athletes and fans alike. Here are several reasons why investing in sports NFTs is considered a good investment:
It is a way to show your loyalty and support to your favorite team or player.

There is an opportunity for athletes to connect with their fans long after they retire from their sport.

It is a goldmine for collectors as the value of NFTs is expected to increase over time.

NFTs provide a new and innovative way to engage with your favorite sport.

You can earn rewards by holding on to certain digital assets and then, later on, trade them with other people in your community.
---
Final Thoughts
NFTs have been a welcome addition to the sports world. They have revolutionized the way raving fans relate to their favorite teams and athletes. Aside from giving sports stakeholders another revenue stream through these platforms, they provide fans with opportunities for deeper connections and experiences that were never before possible. With these marketplaces around, the sky's the limit for what sports NFT collectors and investors can achieve.