While contactless solutions have been around for ages, the COVID-19 pandemic has meant that it has become part of our daily routine. During the past few years, a lot of the attention shifted away from the sharing economy to the contactless economy. Though, it's not as morbid as it sounds.
As contactless solutions, like QR codes and scanners, can make transacting much more convenient, it has the potential to improve the customer experience, making it a valuable tool to marketers. You can basically use a QR code whenever you need to direct people to a specific website. Other innovative uses of QR codes include sharing business details (aka a type of electronic business card), sending an email, or encouraging customers to leave a review.
As QR codes have become such an everyday feature nowadays, a QR scanner is one of the must-have apps to download to your mobile device. Think of it as a key for unlocking opportunities.
---
11 Top QR Scanners to Download to Your Mobile Device:
---
Using Your Phone Vs. Downloading a QR Scanner App
So, before we take a look at the different QR scanners available, there's a smallish white elephant in the room that we need to tackle. You're probably wondering if QR scanner apps still serve a purpose? Why not just use your phone?
It's true that most modern smartphones nowadays have a built-in QR code scanner. All you have to do is open your native camera app and it will most likely be able to scan it. If it doesn't work, needless to say you'll need to download a third-party app. So, skip the next three paragraphs and continue straight to our list.
If it works, don't be too quick to disregard QR scanners altogether. There's a reason why they still exist (and millions of users download them). In short, they offer more functionality. Depending on the app that you pick, you'll be able to save your scan history. If security is very important to you, a tool like Kaspersky QR Scanner can warn you against malicious links. Another useful feature that some of the following apps offer is the ability to scan multiple QR codes at once.
Not only do they offer extra features, but most of them are actually a two-in-one tool. In addition to scanning codes, they can also be used as a code generator.
At the end of the day, the choice is yours. Just know that if you find that the default camera app doesn't work that well, there are loads of other apps for Android phones, the iPhone, and iPad.
---
11 of the Best QR Scanners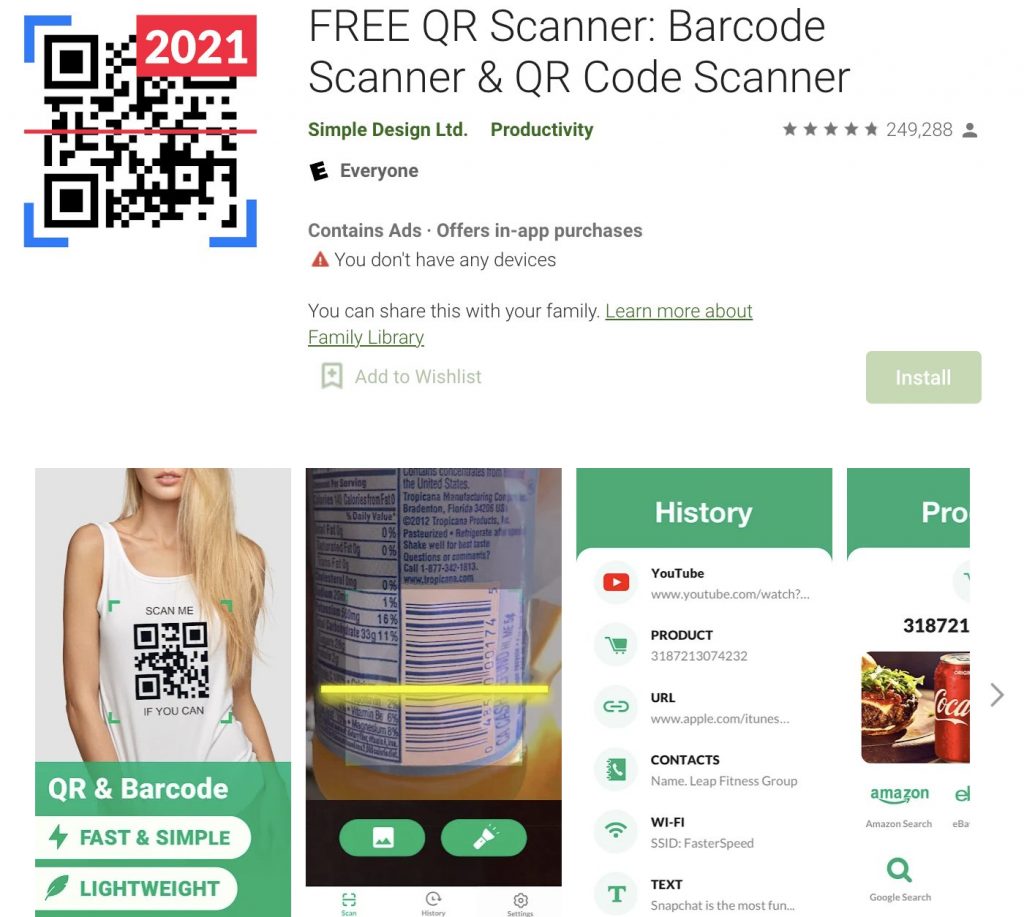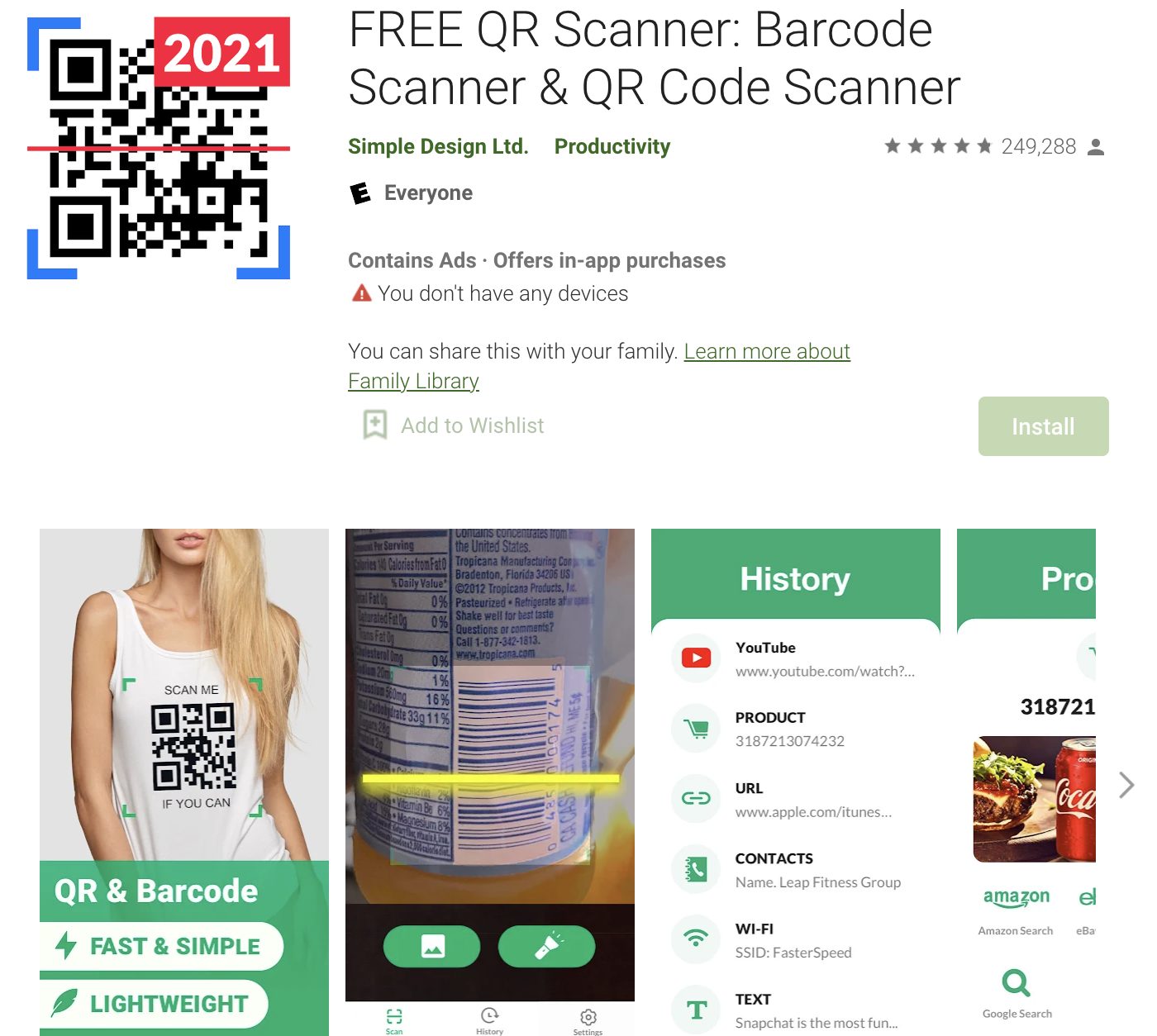 This Android app is one of the most popular apps on Google Play and boasts 10,000,000+ installs. Not only can you use it for all QR formats, but it also offers support for barcodes. You can, for example, use it to read and decode contacts, products, URLs, location, calendars, etc. Similarly to a number of the other scanners, it will also save your previous scans.
Another added benefit is its auto-zoom feature. This means that you can even scan a QR code from far away or use it to scan smaller QR codes without first having to zoom in. Plus, if you're in a dark environment, it supports the ability to open the flashlight.
It's available on Google Play for free.
Key features:
Scans promotion and coupon codes

Reads barcodes as well

Only asks for access to your camera
---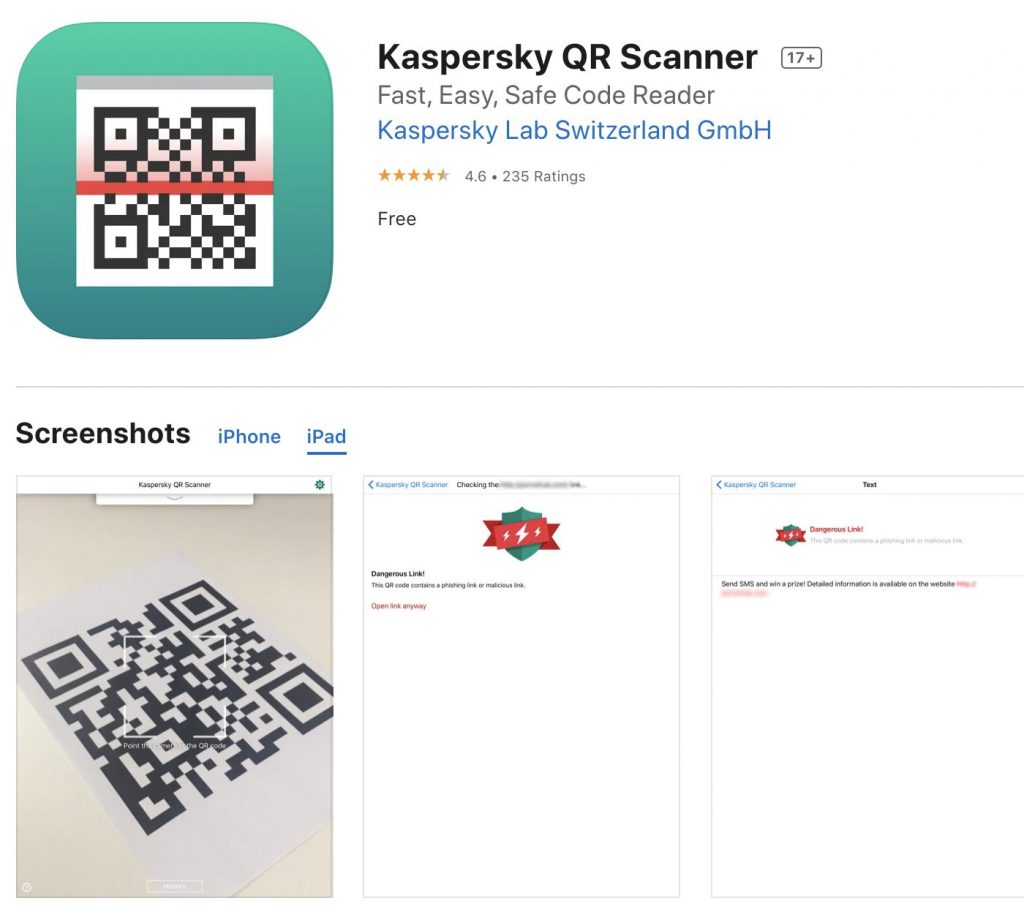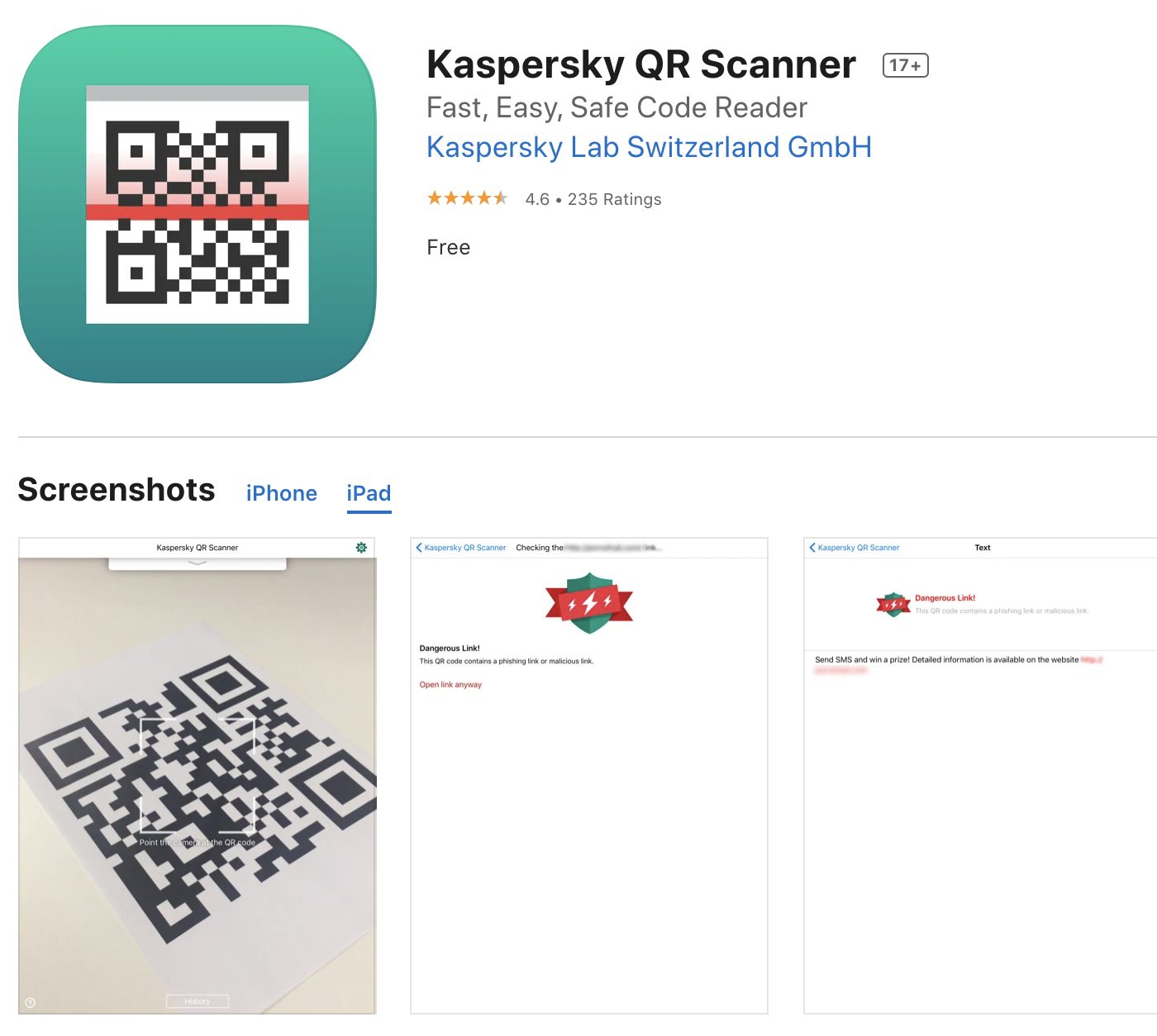 Kapersky is one of the leading antivirus software providers and so it would only make sense that they would incorporate this technology into their QR scanners. Unlike other scanners, the Kaspersky QR Scanner actually checks whether the scanned link is safe and will warn you if there's a danger that lurks behind the QR code. Another useful feature is that it stores the results of all your scans. This way, you'll be able to access links, sites, and images that you've viewed previously.
One possible drawback is that it scans only QR codes. Also, as it will first analyze the data to ensure you won't be directed to a malicious website, it's not the fastest app.
It's compatible with both iOS and Android devices and is available on the App Store or Google Play for free.
Key features:
Keeps a history of your scans

Offers protection against rogue QR codes

Scam protection
---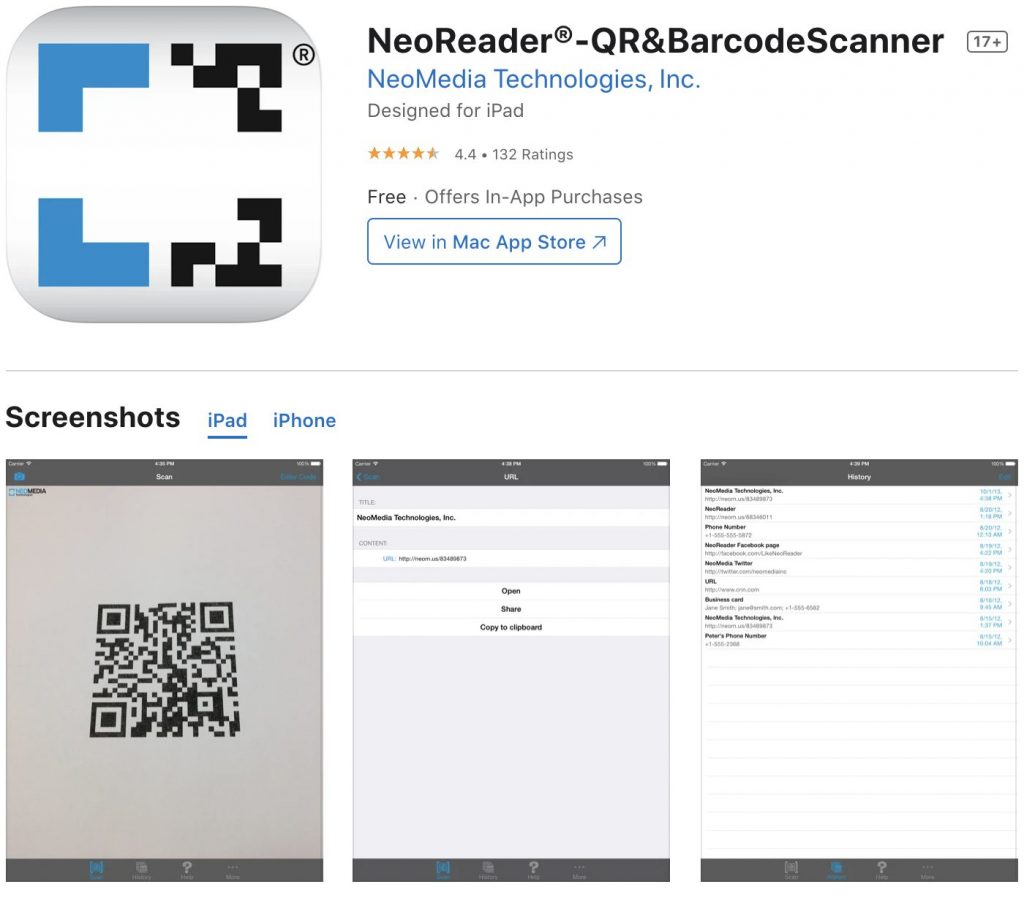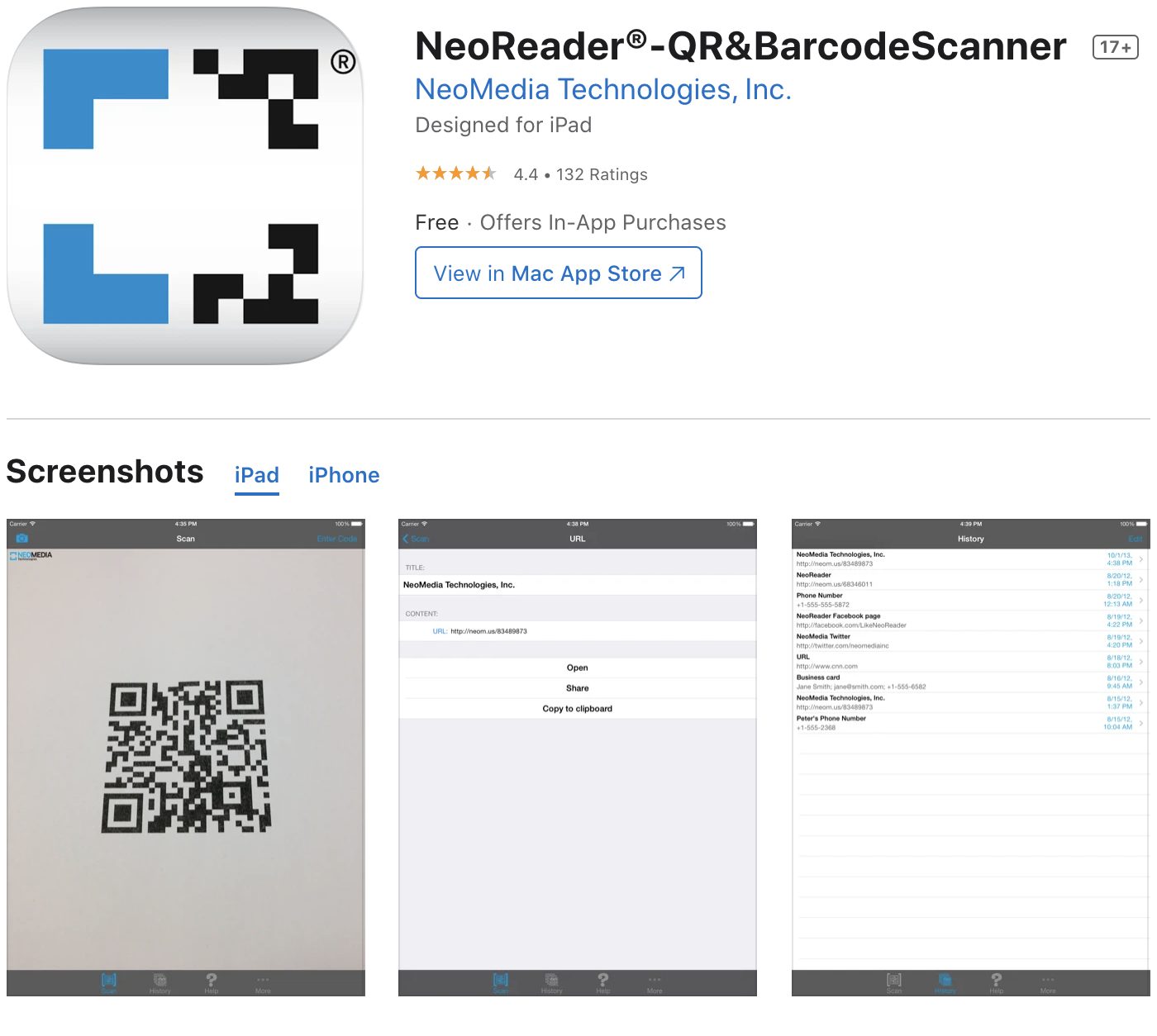 With NeoReader, you basically transform your smartphone into a universal barcode scanner. This means that you can scan all the standard code types including QR codes, EAN, and UPC. All in all, it's simple to use it for accessing online content.
It's available for both iOS and Android devices free of charge. Though, if you would like to remove the pop-up ads, you have the option of paying a small fee.
Key features:
Scans barcodes as well

Omni-directional live-stream scanning

No framing or alignment needed
---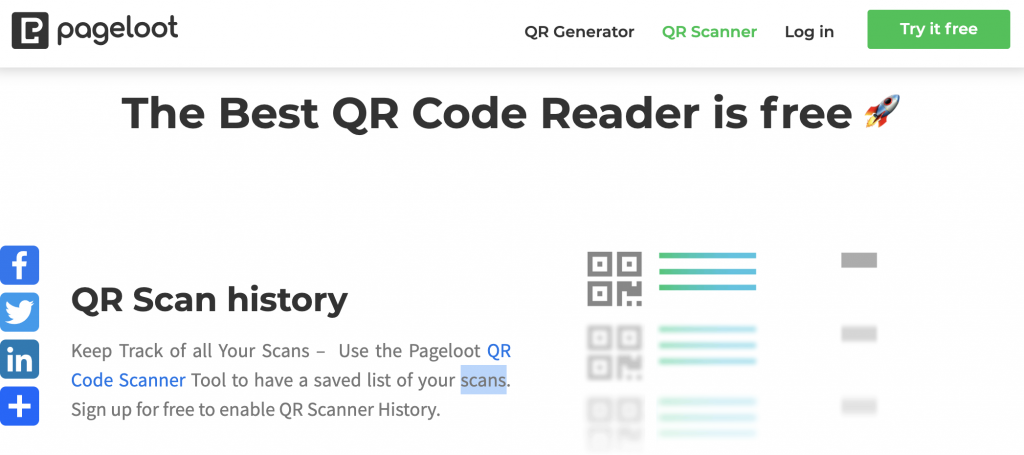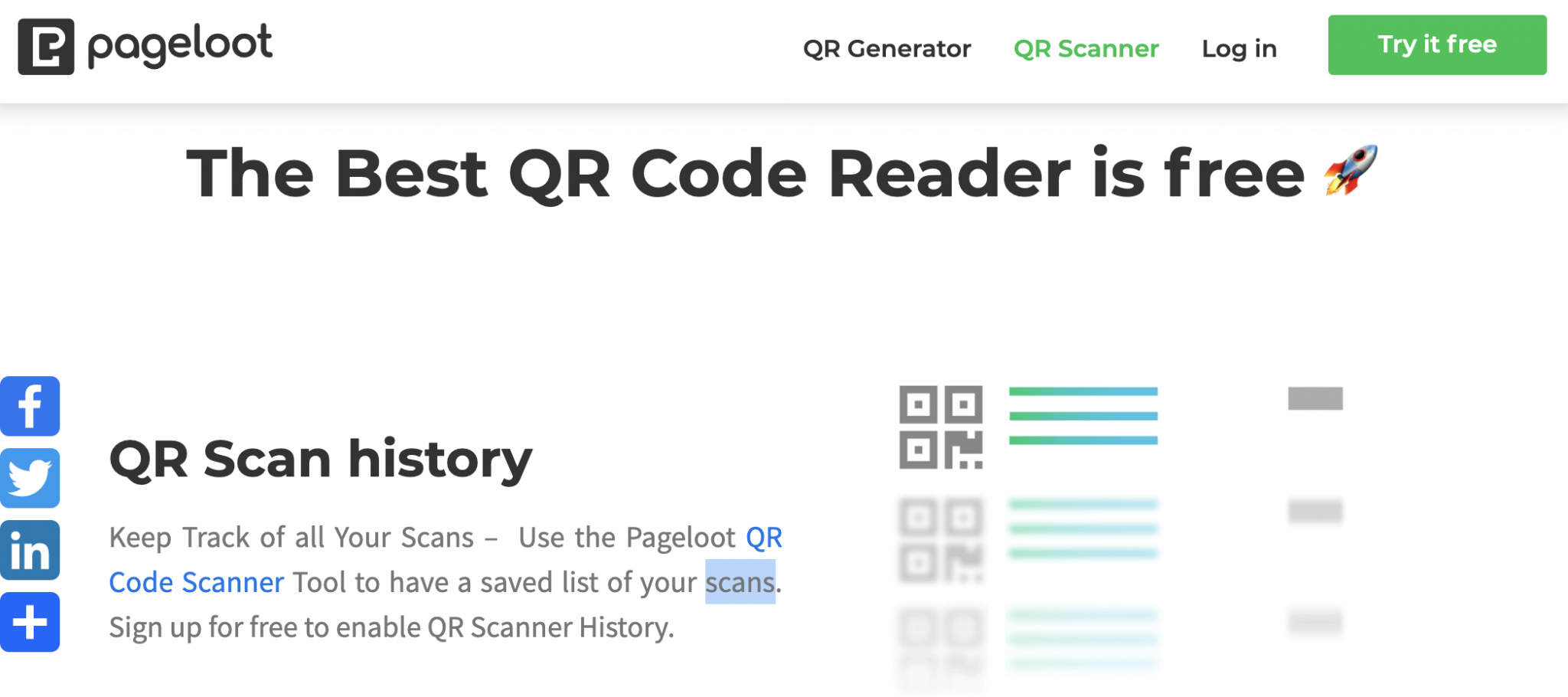 If scan history and security are important features to you, Pageloot is another tool to check out. With it, you can keep track of your different scans via the saved list that it generates. It also helps you to avoid dangerous links by showing you a secure preview so that you can verify it.
One feature that it takes further than other apps is the scan history. It also includes tags and folders so that you can group your QR codes together in a specific folder or, alternatively, organize them with the help of tags. This makes it a whole lot easier to find a specific code.
It's available for iPhone and Android free of charge, but you can also access its free QR code reader online. This way you can scan QR codes with a Mac or PC too. All you have to do is remember to log in so that your scan will be saved to your history.
Key features:
Saves scans to a saved list

Organizes scans via tags and folders

Checks for malicious links
---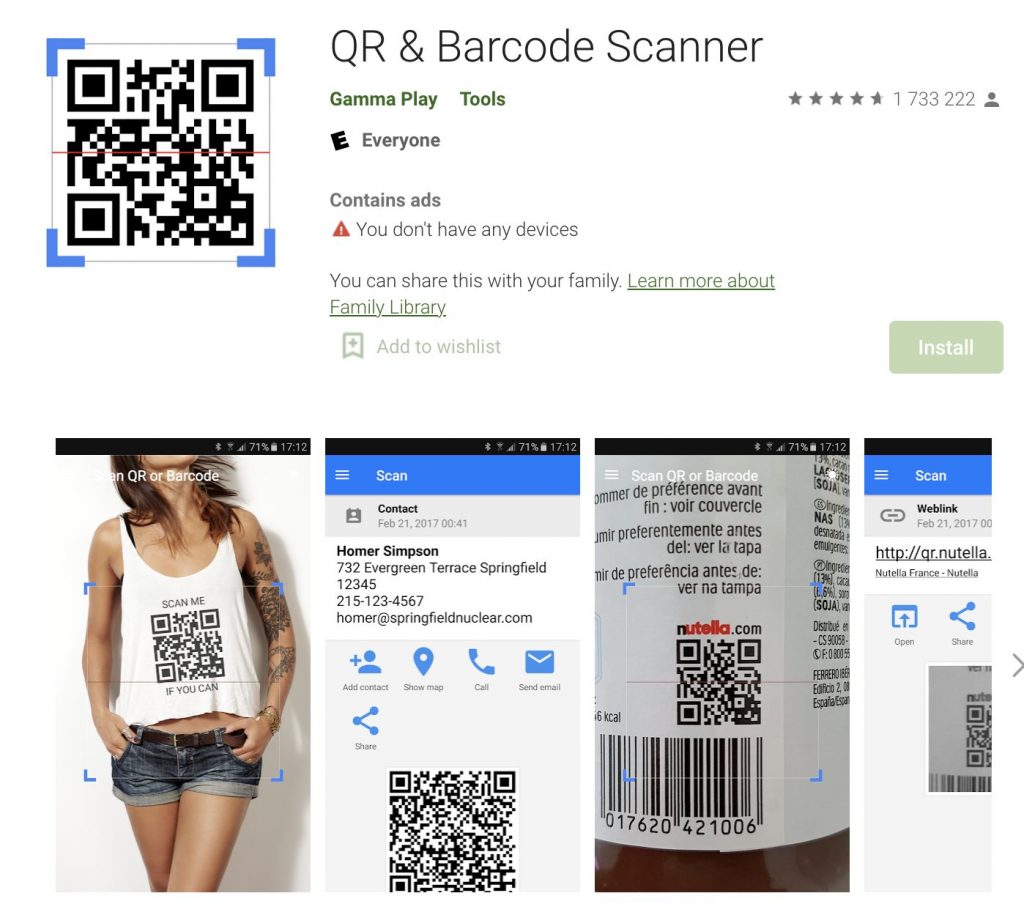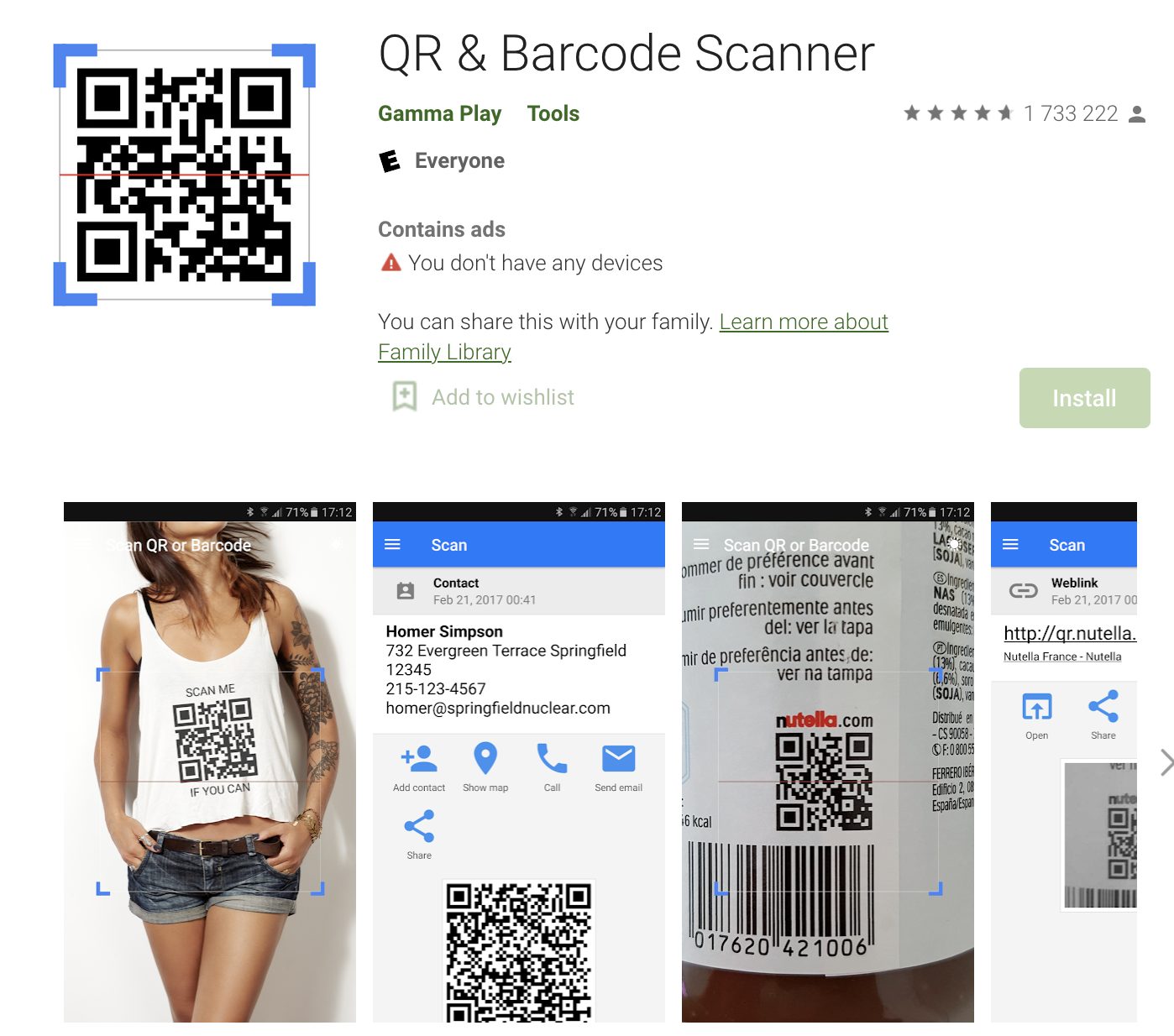 QR & Barcode Scanner by Gamma Play is one of the fastests QR code scanners. Not only is it fast, but it's also very easy to use. You simply point it and scanning will start automatically. It can scan all types of codes and if you need to scan multiple QR codes at once, it also offers a useful batch scan mode.
It's available on Google Play.
Key features:
Scans product barcodes

Creates QR codes

Batch scan mode
---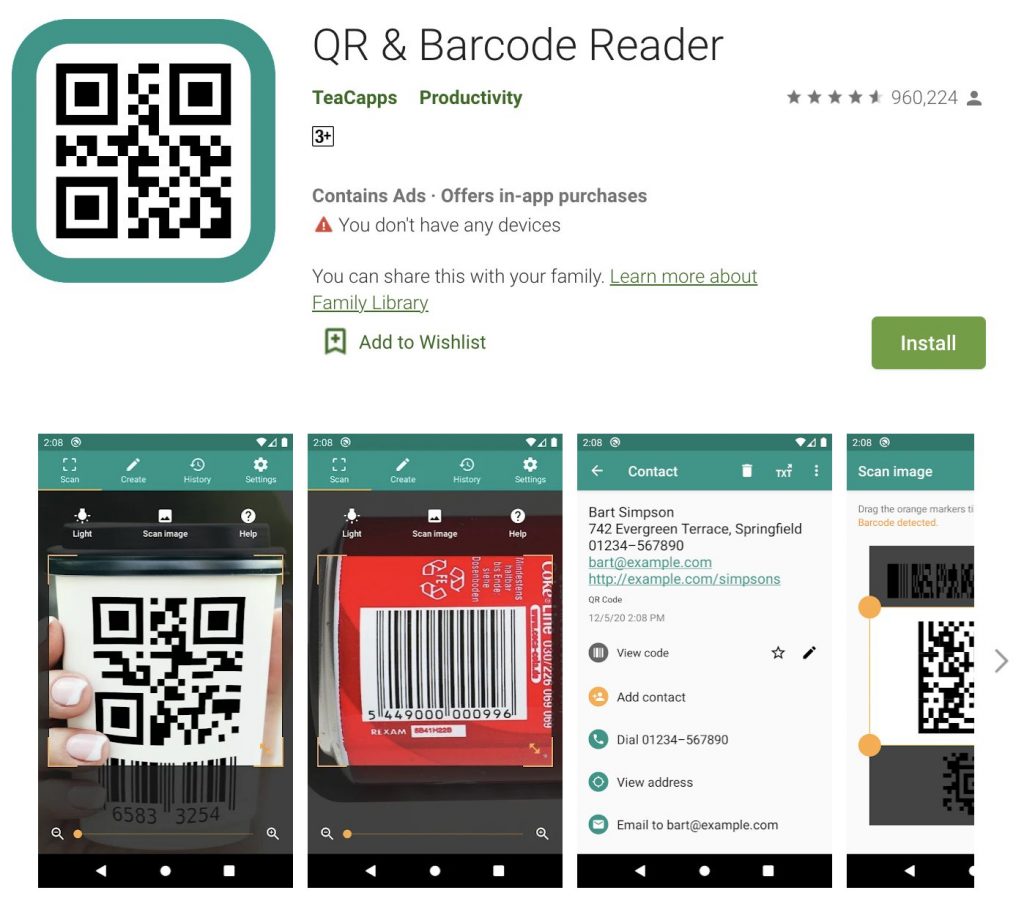 QR Code & Barcode Scanner is developed by TeaCapps, a German Software company founded in 2011. It's a QR scanner, generator and reader in one for Apple devices only. As it uses Apple's built-in native scanning technology, it's really fast.
While most apps in this category work only with iPhones or iPads, QR Code & Barcode Scanner also has Apple Watch functionality. You can let your most-used QR codes, like your personal Wi-Fi hotspot, also appear on your Apple Watch.
It's available on the App Store for free.
Key features:
Exports your scan history as a CSV file

Unlimited history

Scans, creates, shares, and manages your own QR codes
---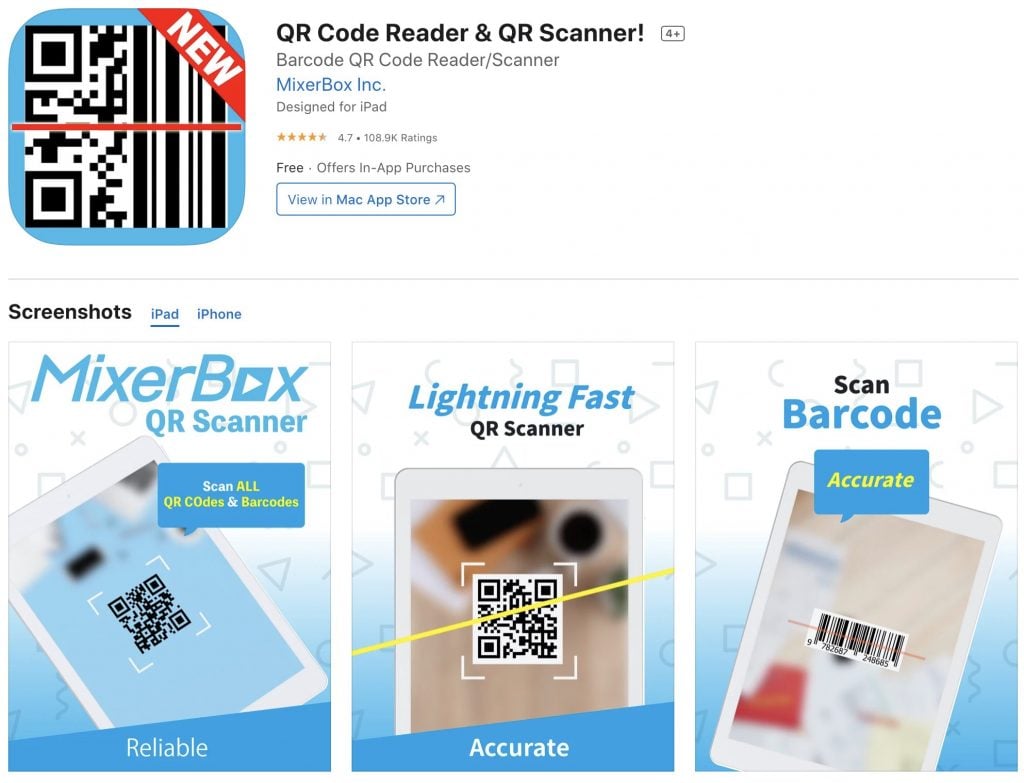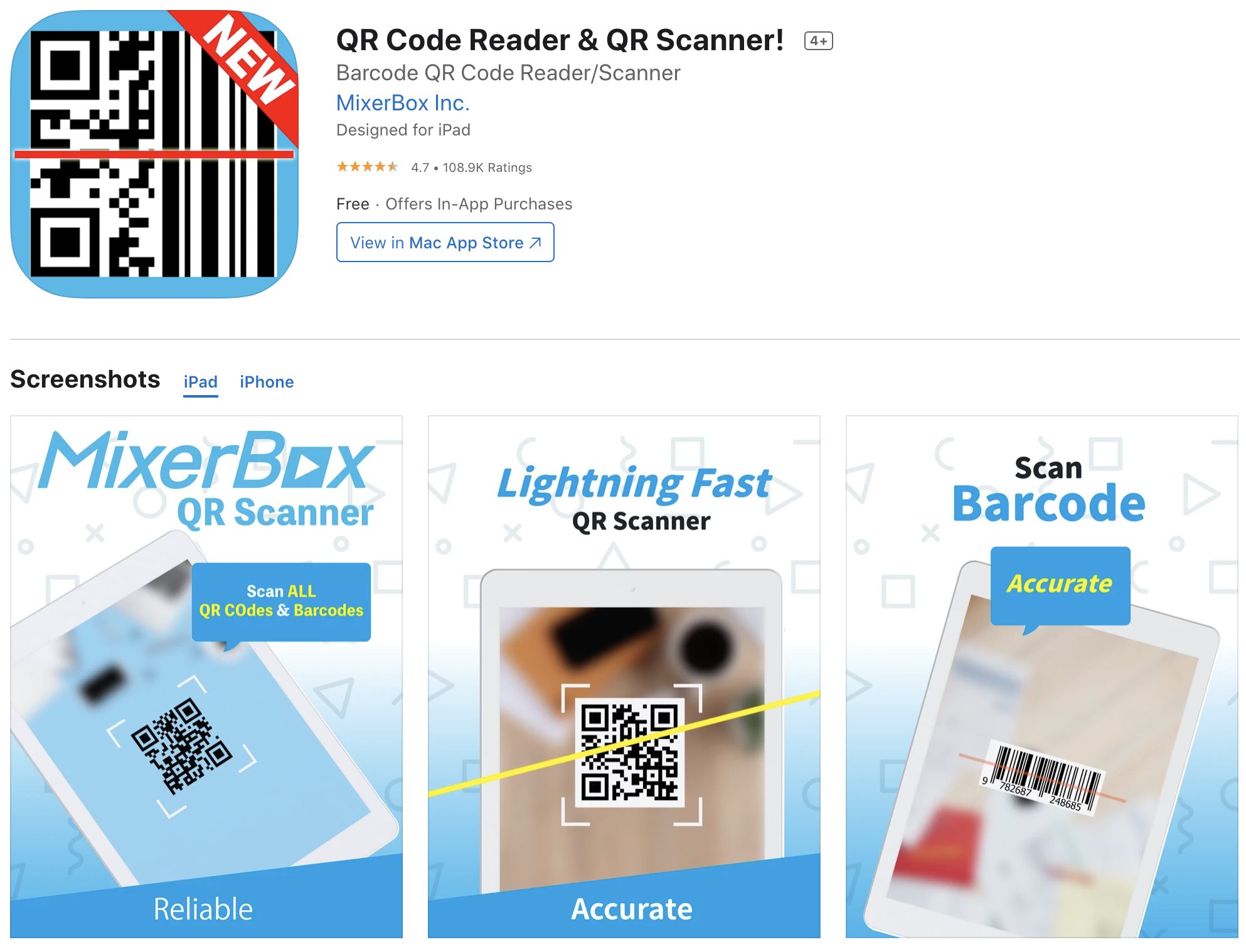 iPhone and iPad users can check out QR Code Reader & QR Scanner by MixerBox. It's an easy-to-use all-in-one scanner that requires no internet connection for scanning. Just like some of the other apps, it also supports scanning in the dark and will save previous scans.
It's available on the App Store for free. Subscription to remove ads is only $1.99 per month (which you'll probably consider as it has several ads).
Key features:
Rapid scan

Scans all standard 1D and 2D code types

Flashlight supported
---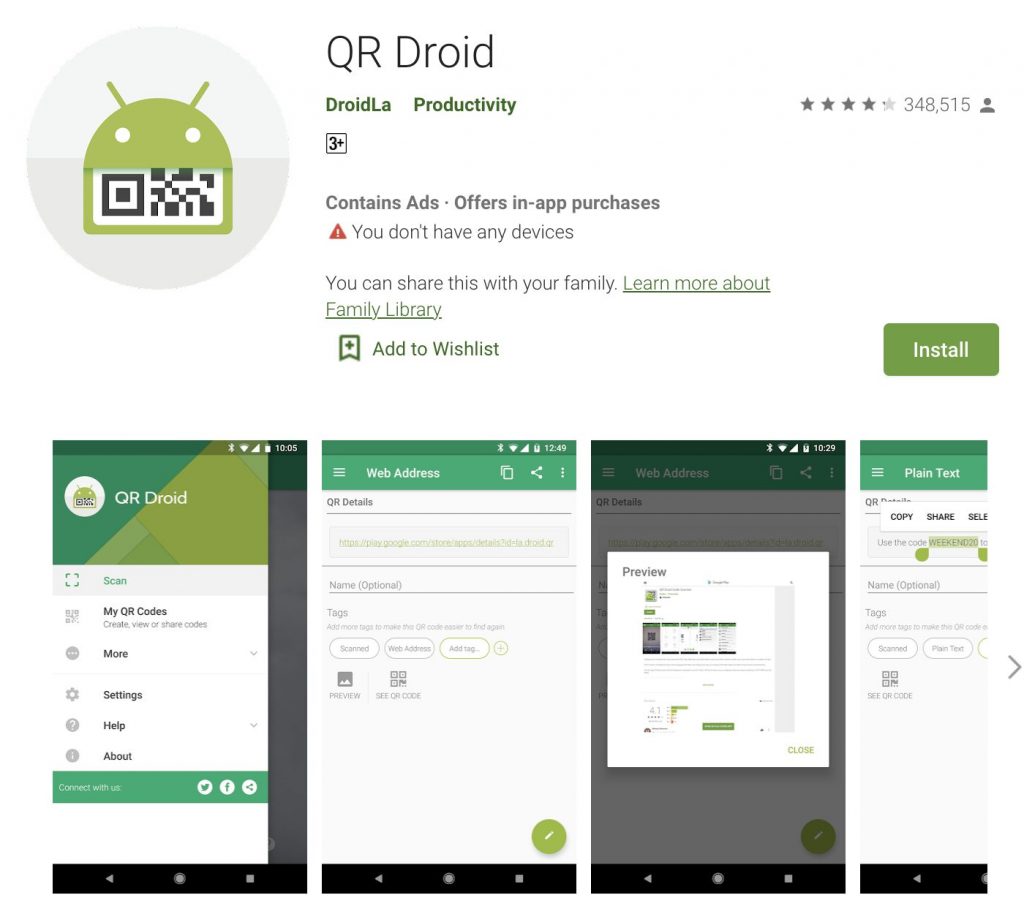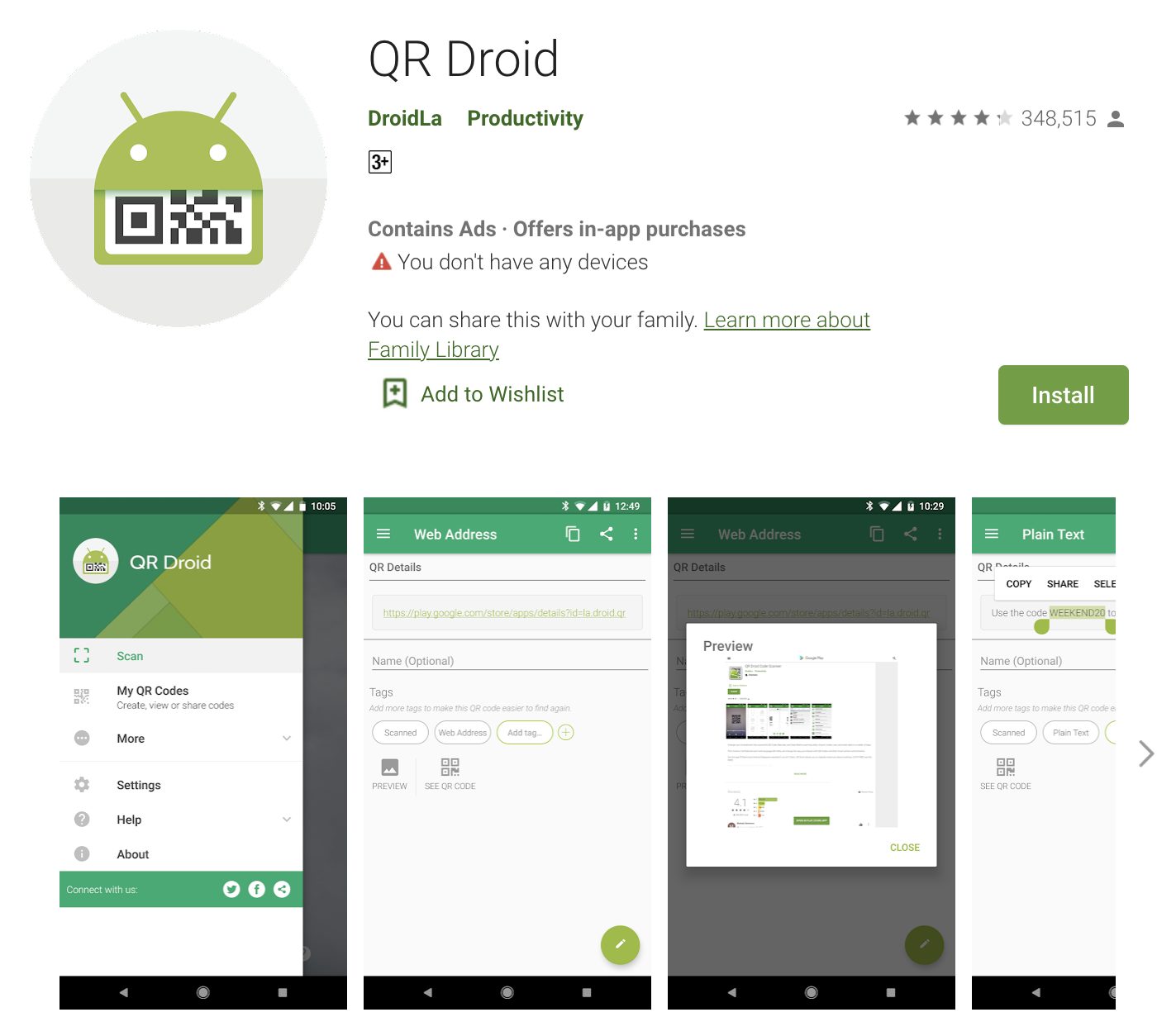 If you use an Android device, be sure to check out QR Droid. To date it has over 50 million installs.
The app is developed by a global, self-funded company that specializes in mobile eCommerce solutions for merchants as well as customers. After you've downloaded and installed the app, your smartphone will be able to access powerful scanning features enabling you to import and share data quickly. Not only can you scan QR codes, but it also lets you create your own codes. All in all, its interface is easy to understand and use.
It's available on Google Play Store and Amazon App Store. While it's free of charge, there are in-app purchases.
Key features:
Decode QR codes from URLs and saved images

Create QR codes for business cards, contact info, events, locations, social media, and URLs

Share QR codes with contacts via social channels

Reads barcodes as well
---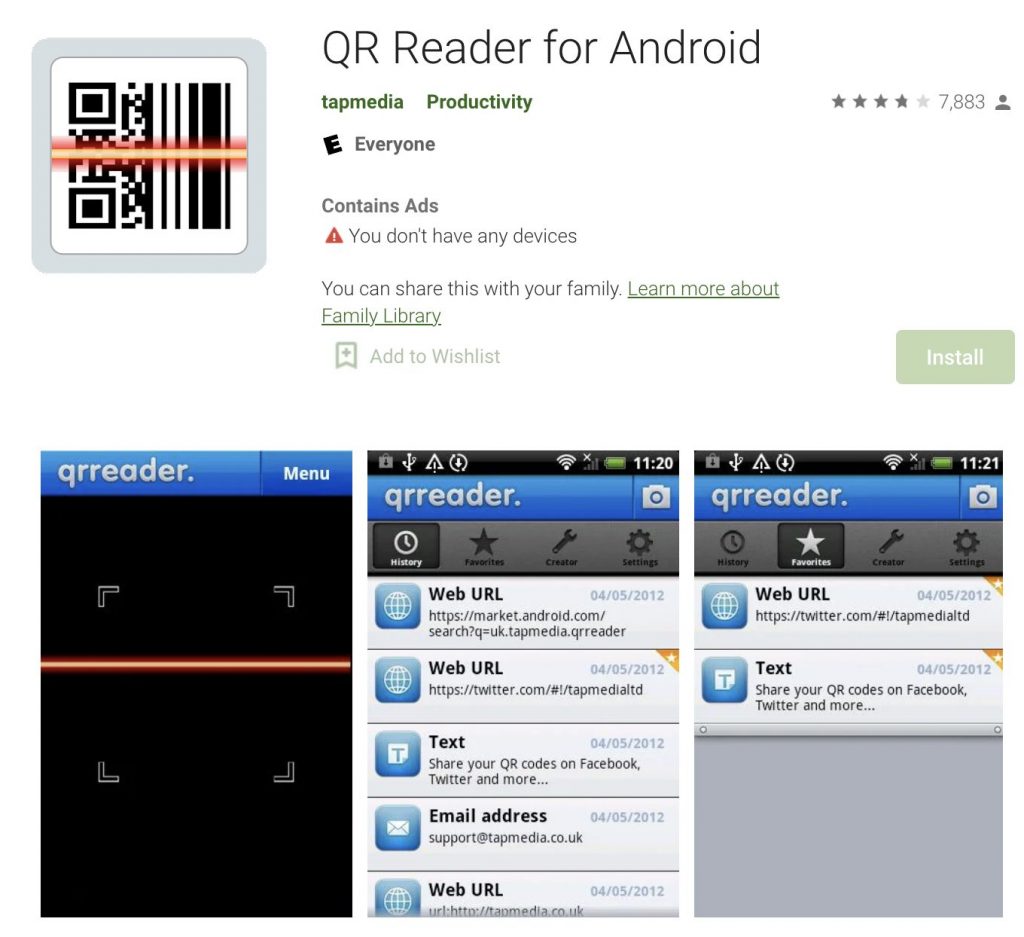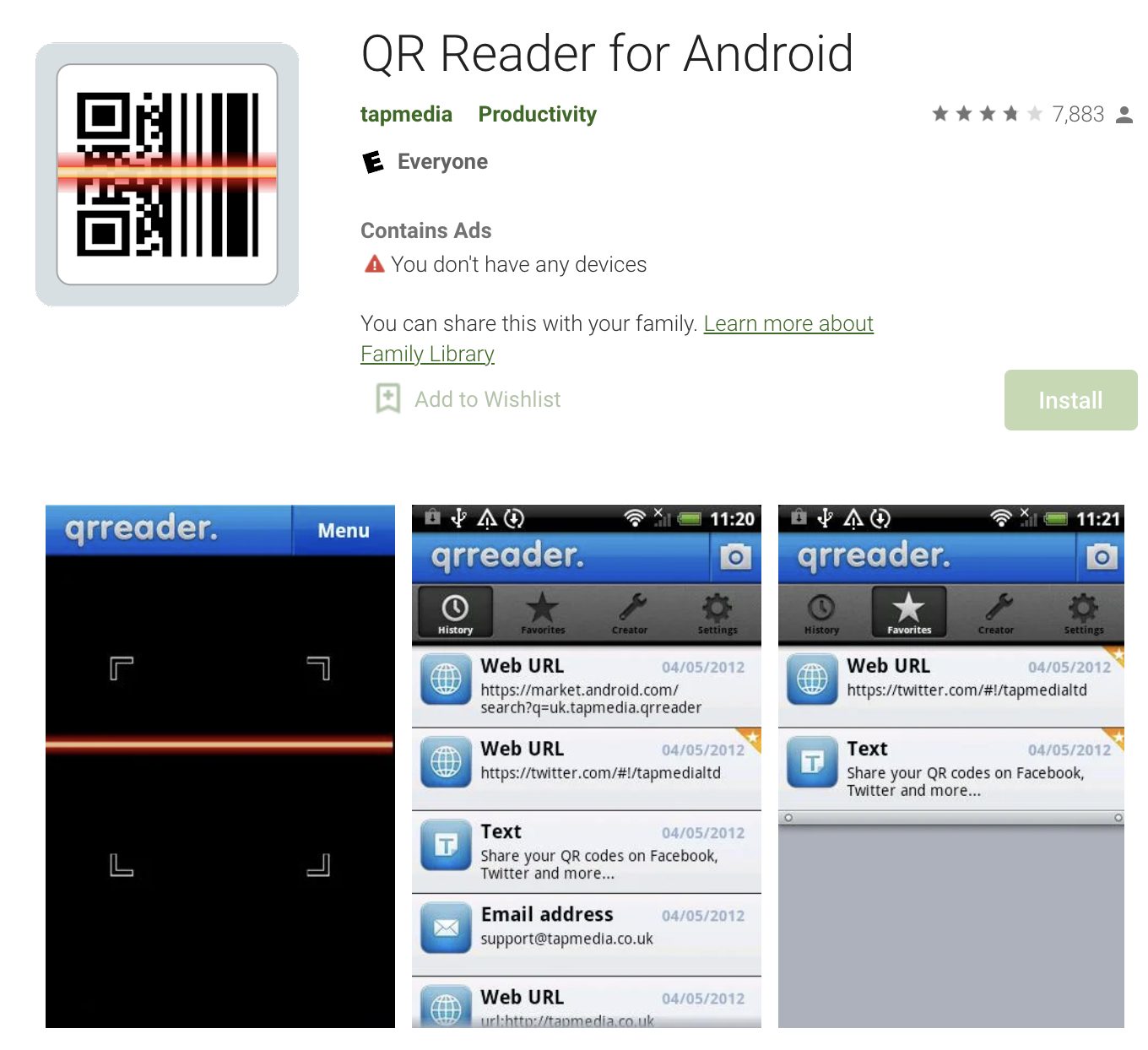 As the name suggests, this is another Android-only app. It was developed by TapMedia, a small team of developers based in London. Though, not to be confused, they've also designed a QR scanner for iOS devices called, you guessed it, QR Reader for iPhone.
In any case, to date, QR Reader for Android might not boast as many installs as QR Droid, but it's still praised as one of the best apps for scanning QR codes. It's quick, responsive, and free – basically everything you need your app to do. It's super convenient as you can scan QR codes in real time and share the data on a number of social platforms such as Twitter and Facebook.
It's available on Google Play Store for free.
Key features:
Generates and produces your own QR codes

Integrated map view

Saves QR contacts to your Android Contacts Book
---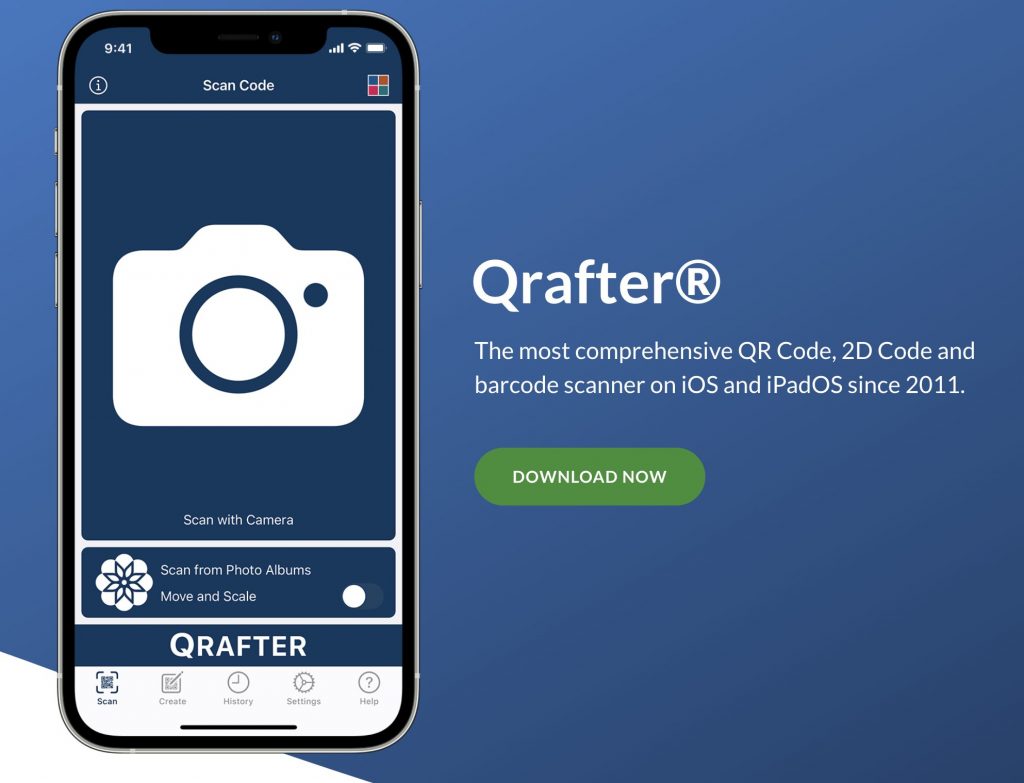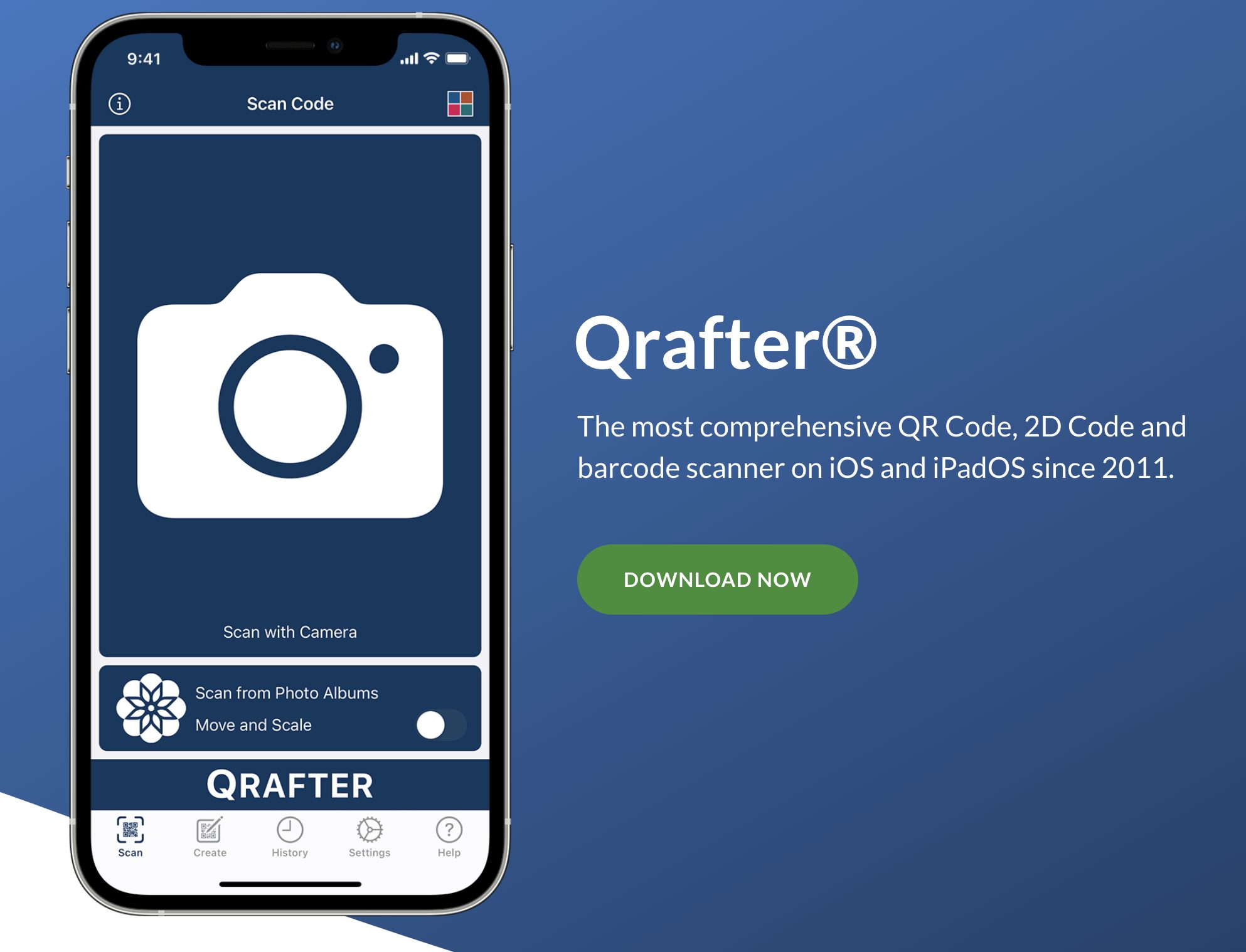 Qrafter is one of the oldest QR code, 2D code, and barcode scanners available on iOs. You can use it on your iPhone, iPad, and Apple Silicon Mac. In fact, where other apps simply take the iPhone version and make it bigger for iPad, Qrafter is actually custom designed for the iPad. Not only can you use it to scan codes, but it also lets you create unlimited barcodes and QR codes. If you use it for scanning codes, it can extract all different types of information that include web page URLS, raw geographical coordinates, vCard information, iCalendar event information, and Wi-Fi network information.
It's available free of charge on the App Store. For the removal of advertisement banners, you'll need to sign up for the Pro Pack.
Key features:
Color inverted code scanning

QR code regeneration for scanned codes

Supports printing QR codes on devices that support AirPrint

Supports sending history information via email
---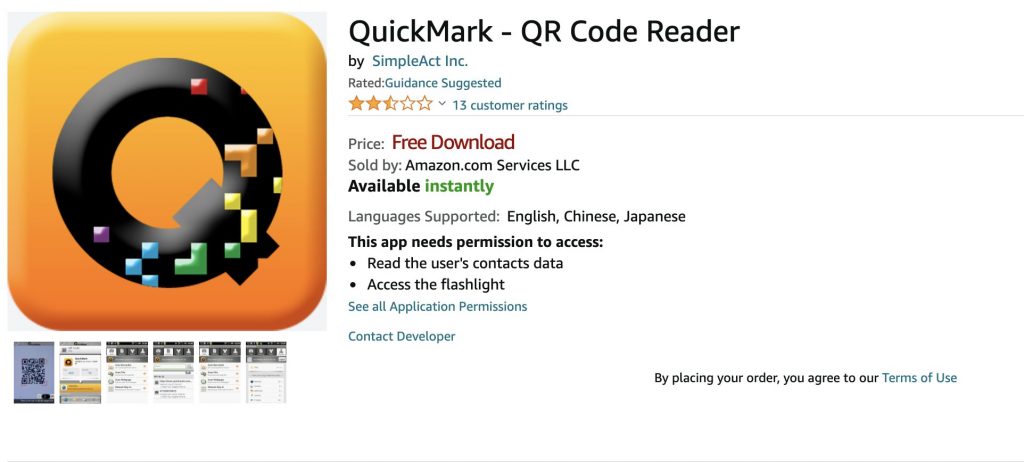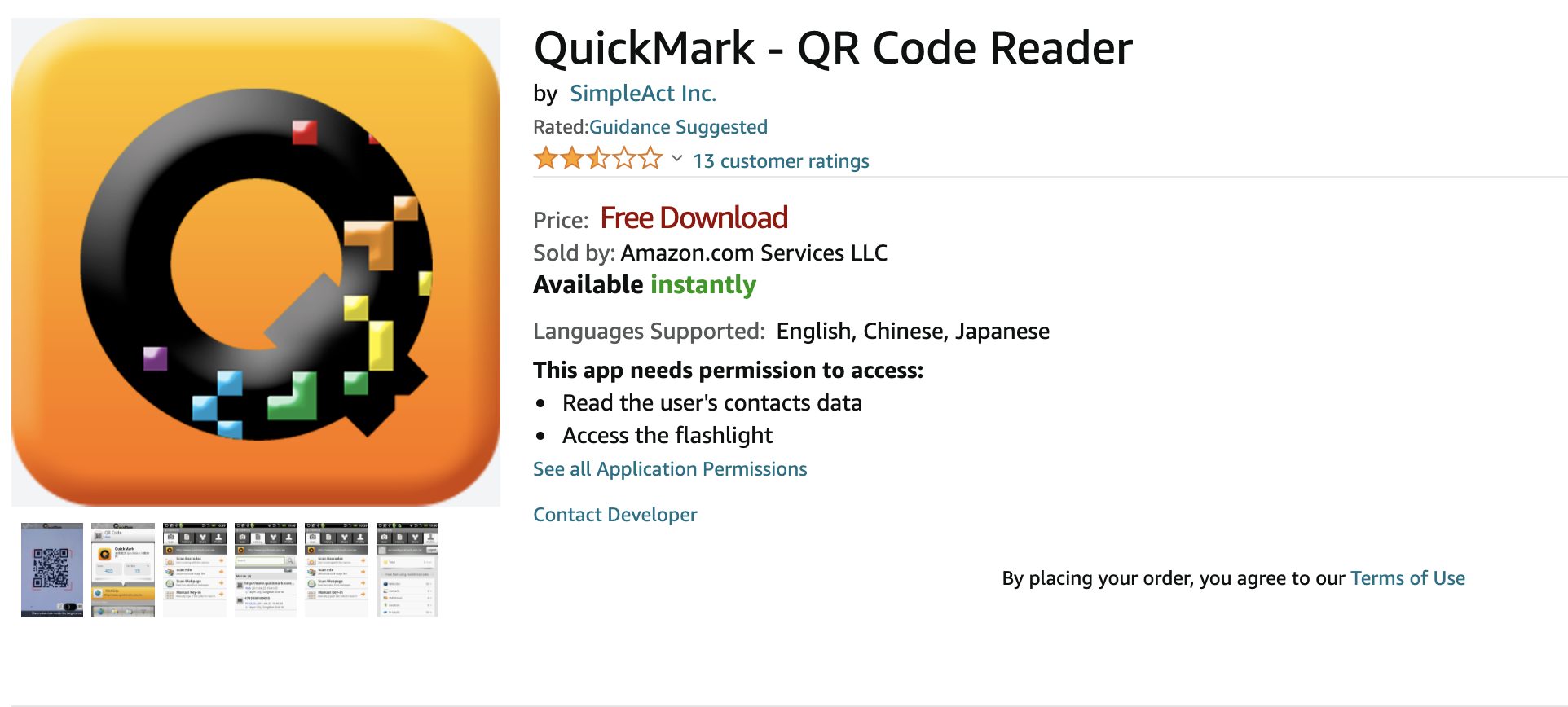 QuickMark by SimpleAct Inc. is Google's recommended barcode reader and selected partner for Google's Favorite Places campaign. It can be used to scan various barcode formats, including QR codes, automatically via your smartphone. You can use it to navigate maps, access web links, and add contacts.
Though, unlike some of the other apps, QuickMark requires permission to access more than just your camera. While these permissions don't compromise the efficiency of the app (or your security), some users might find it annoying.
It is compatible with iOS and Android devices and available on the App Store and Amazon App Store for free.
Key features:
Generates QR codes and displays it right on your smartphone

Automatically scans various barcode formats including QR codes, EAN, and Data Matrix