Influencer marketing has earned its place as a key marketing channel for eCommerce brands due to its impressive ROI, high influencer engagement rates, and strategic targeting of online audiences. Brands can achieve their goals with influencer marketing by leveraging the credibility of influencers through sponsored endorsements. Indeed, it's one of the most effective marketing initiatives for eCommerce brands, big or small. Many eCommerce companies have launched their brands with great success by partnering with influencers, just like these familiar names: Glossier, Naked Juice, and Audible. 
This marketing channel utilizes trustworthy recommendations from social media influencers to convince people to try a new brand for the first time and become a returning customer. What's more, the personable style of creator content and the added value it brings to their followers means their engagement rate is often higher than that of brand accounts where content has a more corporate feel. A RivalIQ study found that influencers had a higher engagement rate on Instagram when compared to brand accounts related to fashion, beauty, home decor, alcohol, and retail. This shows how influencers are perfectly positioned to create brand awareness and sales amongst new online audiences for eCommerce brands. Now's the time to integrate influencer partnerships into your larger marketing initiatives, and we'll show you how! 
---
Influencer discovery
Finding the best influencers to represent your brand doesn't have to be a painful process. Instead of trawling through social media profiles individually, eCommerce brands have the unrivaled opportunity to build a network of influencers from their online customer base. Customer recommendations and referrals are a well-established tool for marketing, demonstrating the effectiveness of word-of-mouth recommendations amongst friends and colleagues to bring in new customers. The organic nature of customers' appreciation for your brand and products is at the heart of an authentic influencer marketing strategy. Working with content creators that already love your brand means influencer partnerships will be based on genuine recommendations and resonate even more with your target audience.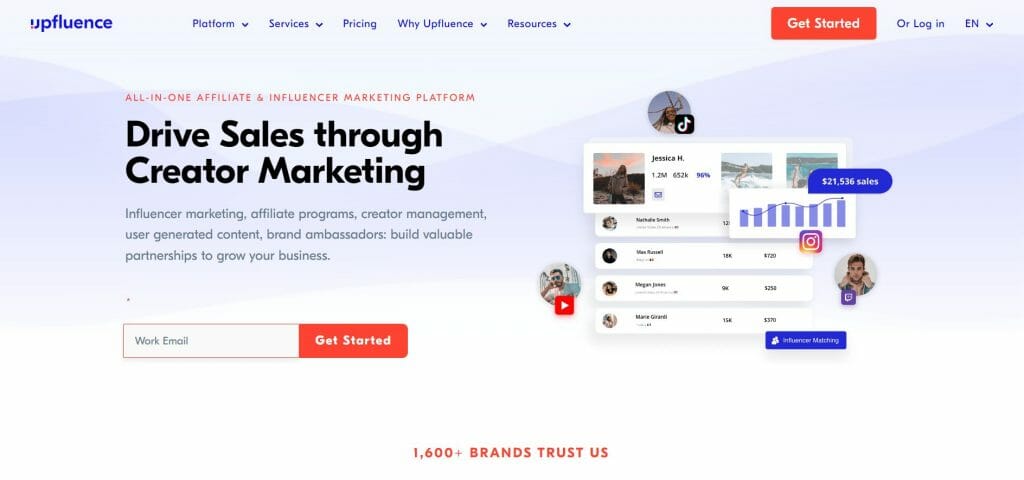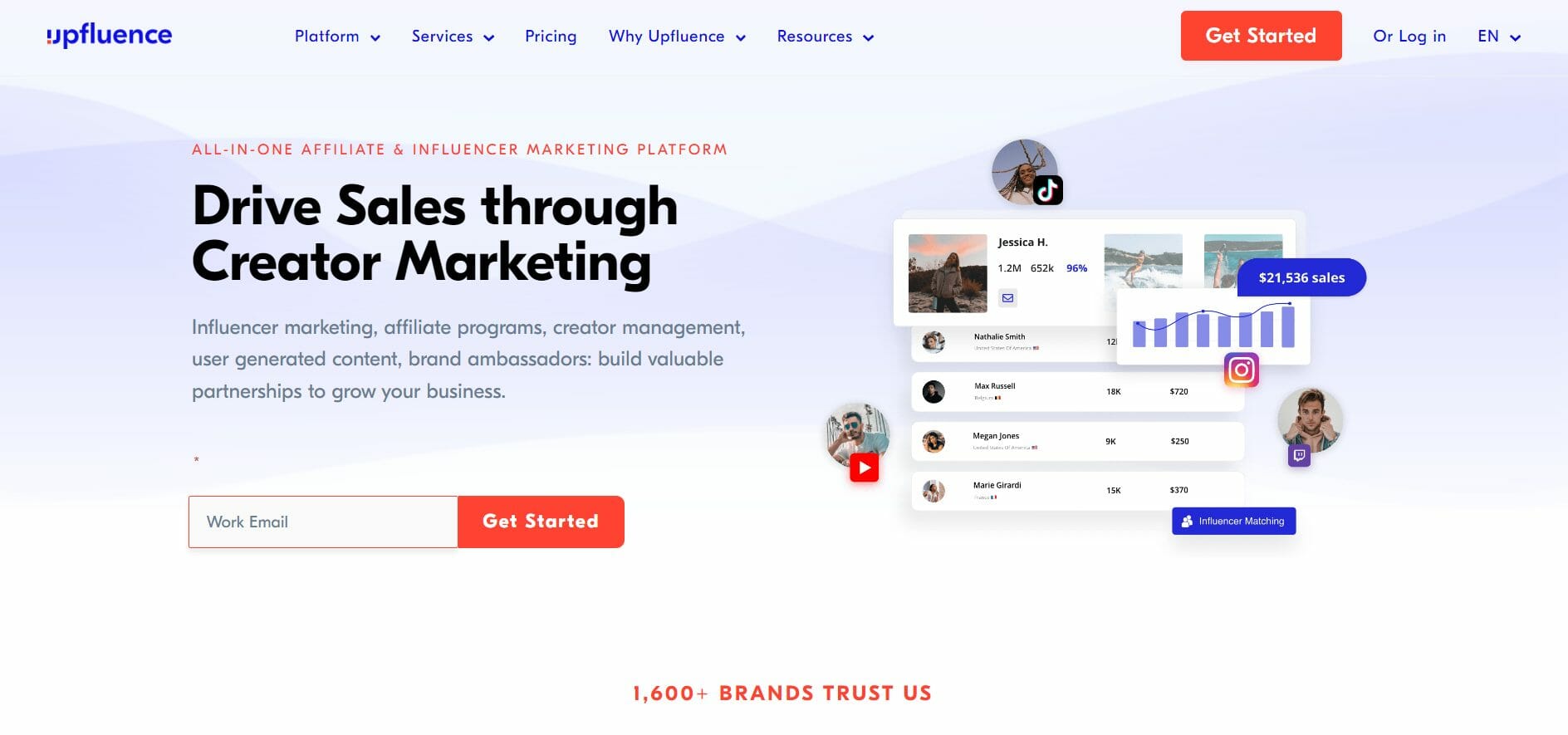 The secret here is to identify your most influential customers, those people who love your brand and have a valuable online social reach giving them 'organic influencer' status. Whilst the level of social influence may vary amongst your customers, you'll find influential individuals that can be activated for your brand as ambassadors or as micro-influencers for campaigns. To begin identifying and growing your very own network of influencers from your eCommerce clientele, use a tool such as Upfluence Live Capture, that seamlessly integrates into your eCommerce site and collects the social data shared by users via a pop-up. From each user's social handle, Upfluence draws insights such as follower count and engagement rate so brands can identify influencers at a glance! 
---
Influencer audience: make sure it's a match!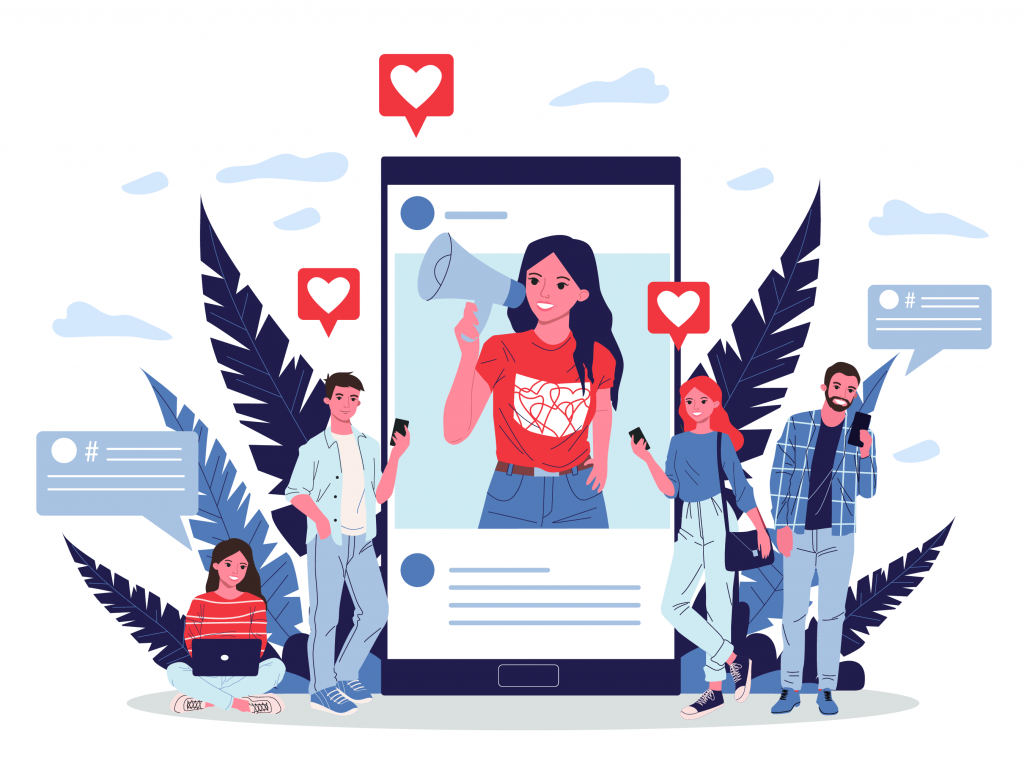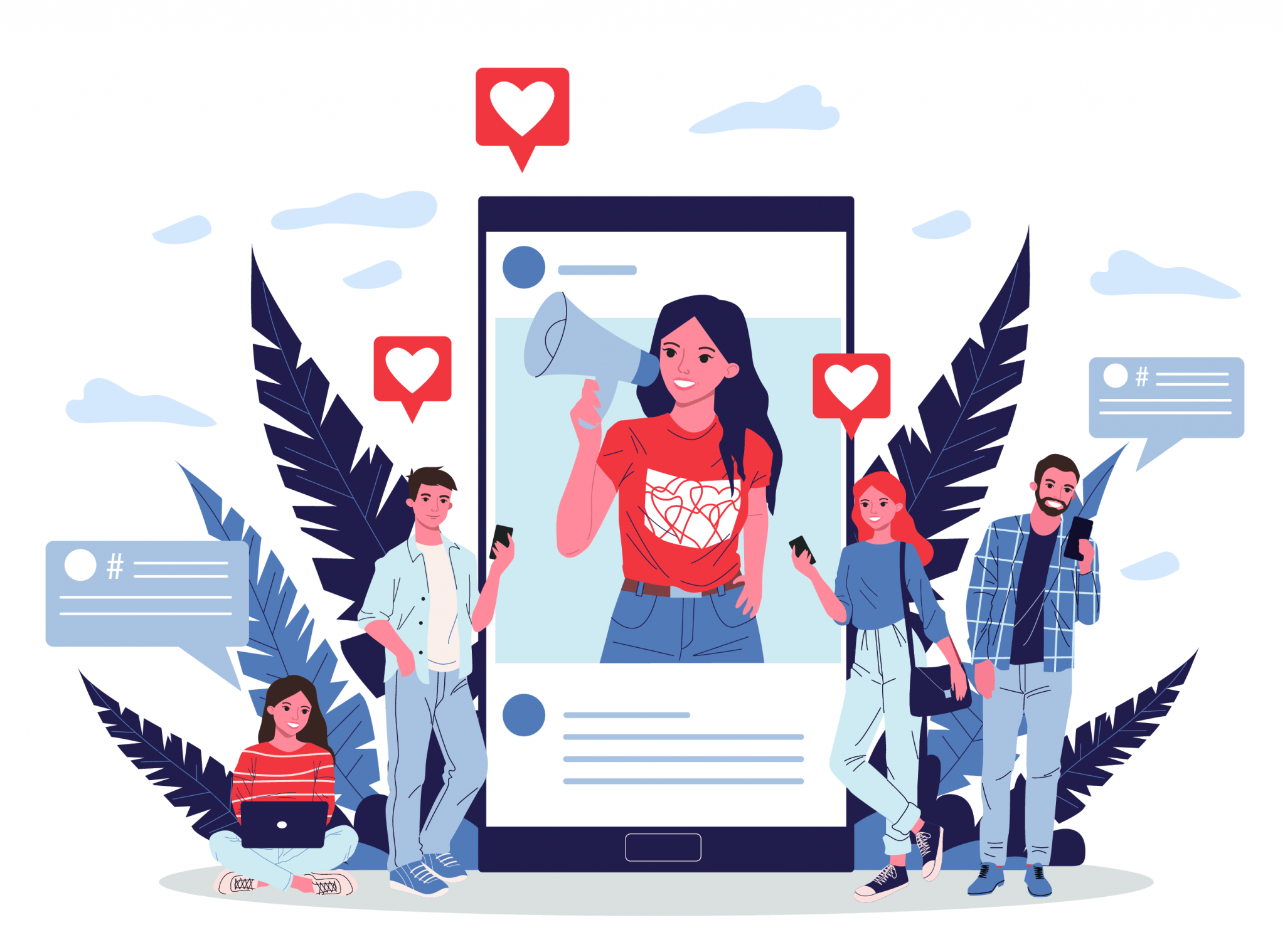 In influencer marketing, it's common to search for an influencer who has social followers in your target audience based on customer demographic data. That's why recruiting influencers directly from your clientele is strategic for eCommerce brands looking to reach new, but relevant audiences. Influencers that already shop with your brand are likely to have an audience that directly matches your target customers. For example, Instagram influencers that shop at a brand selling women's clothes online are likely to have followers that mirror their interests, in this case, women's fashion. For powerful influencer marketing, eCommerce brands should partner with the cross-section of creators that not only have a strong online reach but are also loyal fans of your brand. In fact, a significant advantage of working with influencers from within your customer base is that you're guaranteed to be collaborating with someone who gets your target audience, both in terms of demographics (age, sex, location) but also psychographics (the mindset and affinities of your customer). After all, they're one and the same! 
When selecting which influential customers to work with, try asking these questions: 
Can I see this influencer using and loving my product?

Is their audience relevant to my customer base?

Does this influencer's content align with my values and goals?

Do I see this influencer representing my brand?

Does this influencer have real or fake followers?

Can I afford to work with this influencer?
By looking for influencers within your customer base, you've already checked a few boxes on the list above: They use and love your product, which means they naturally align with your brand, and since they are already a customer, the authenticity level is unparalleled.
---
Outreach that influencers can't refuse
Upfluence analysts observed that influencers who have shown brand affinity (for example, a positive brand mention on social media) have the highest open rates during the outreach process. This means that working with customer influencers can reduce time spent on outreach, aid the recruitment process, and improve ROI!  
Outreach and onboarding are much more efficient when working with organic influencers, as they already know and love your brand, and are very likely to accept offers to collaborate (and at a much cheaper rate!). Using influencer data from Upfluence, brands can create strategic segmentation within their CRM enabling tailored outreach to organic influencers with the Upfluence + Klaviyo integration. Influencer data is directly imported into their Klaviyo database to enrich customer profiles and enable precise targeting for influencer outreach and email sequences. 
By creating dedicated influencer segments, brands can easily create cohorts of influential customers and design outreach mailings to activate them as influencers according to their social capabilities. Precise segmentation in Klaviyo allows for brands to launch multiple programs at once that engage different groups within their customer base. To craft the perfect outreach message, consider the following elements:
Thanking them for their brand loyalty

An offer of collaboration - outline the goals of the campaign and outline of the brief

Incentives - what can you offer them in return?

Don't forget to personalize the message as much as possible such as including their name, their social media handle, and information about their purchases from your brand. 
To ensure you communicate the goals and content expectations of your influencer campaign, we've outlined
6 steps to a successful influencer brief
to help you secure partnerships with your influential customers. 
---
Designing campaigns to leverage organic affinity 
The 'organic' nature of their brand loyalty makes influential customers the greatest brand asset for influencer marketing.  Influential customers also have the added advantage of knowing your products inside out, making them the ideal content creators for your brand! They genuinely use the products or services offered by the brand and so have authenticity in spades, a crucial element for influencer marketing campaigns that convert. When it comes to creating content, they'll already have stories about what they're favorite thing about a certain product is and why they chose to buy it in the first place. So don't be afraid to embrace real-life anecdotes as part of your authentic influencer campaign! 
Content formats such as 'how-to' videos or product reviews help influencers educate their followers about the value of your products. Brands should take note that 72% of customers prefer learning about a product or service through a video and build this into their campaigns. Video content performs well because it is much easier to share thanks to the popularity of Instagram stories, TikTok, Twitch, and YouTube. So be sure to adapt campaign content for the channels that are optimized for video sharing. 
Launching product giveaways are also great for introducing new people to a brand and improving a brand's social presence whilst showing off the best features of their products. Most contests of this type might include asking followers to follow a brand account or sign up to a newsletter, all ways for the brand to continue sharing product-related content with potential customers. A giveaway can act as a teaser that when coupled with influencer product reviews or informative content about the brand, has the potential to lead to more direct sales.
Another method of generating sales with influencer marketing is by creating campaigns using promotional codes and affiliate links. Your organic influencers will be able to use their own experience to make the case for purchasing from your brand. With this technique, an influencer would promote a product across their channels and share a specific URL (an affiliate link) earning a commission for each sale. Working with influencers for affiliate marketing is particularly effective as their targeted and engaged audiences are likely to be interested in product promotions in their area of interest. Optimize your influencer campaign by using the Upfluence + Shopify integration to generate and track promotional codes used by each influencer and create affiliate campaigns. This allows eCommerce brands to scale word-of-mouth recommendations through influencers to directly boost sales. Tracking the progress of each sale has never been simpler thanks to the Upfluence + Shopify integration, showing brands their ROI in real-time.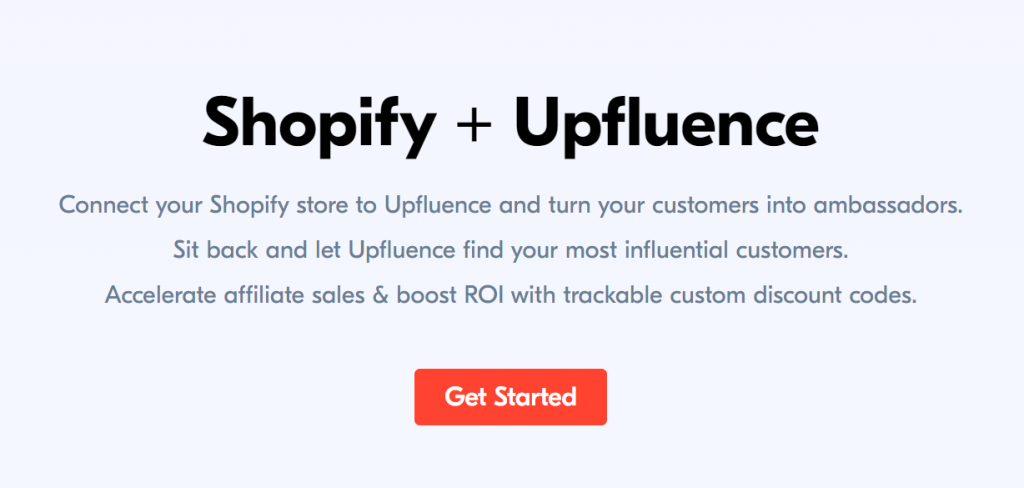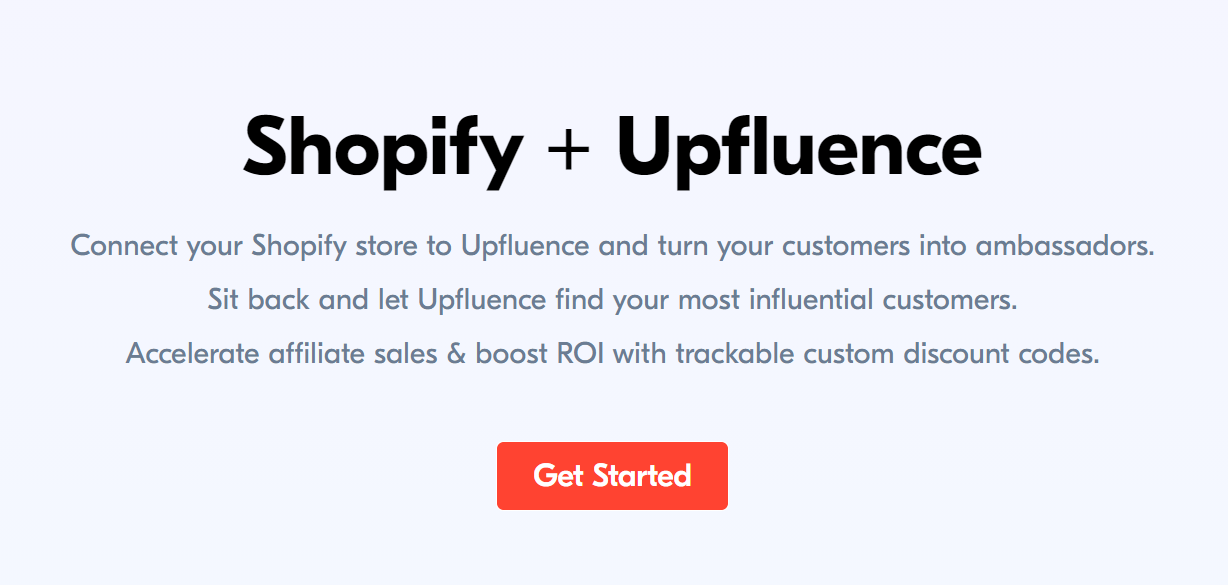 ---
Measuring goals & ROI 
To get the best results from your influencer marketing campaign, establish your goals early on. Are you looking to build brand awareness among a new audience, drive sales, or launch a new product? Be clear on what you want and how you'll measure your ROI. Here are some ideas to get started with the metrics of an influencer marketing campaign: 
Number of sales generated through affiliate links

Number of website visits

Number of newsletter signups 

Number of followers on your brand account

Engagements with the campaign hashtag

And not forgetting the amount of new quality branded content created
If you're running a campaign with multiple influencers it's a good idea to use a campaign management tool to be able to easily track your desired metrics and report back on the success of your campaign. Instead of extracting data manually from social platforms, use a tool like Upfluence software to measure and track your campaign performance over time. This means brands can easily make adjustments to improve performance and adapt to new contexts and algorithm changes or simply do more of what has proven to be effective! 
Tracking your campaign performance is the most important way to assess which influencers help you achieve your objectives and who to say goodbye to. The aim is to develop long-term relationships with influencers through multiple, mutually beneficial, and successful partnerships, which results in saved time and effort. An influencer promoting a product once is interesting, but seeing the same person vouching for a product multiple times is far more likely to encourage you to trust and take action. Developing long-term influencer partnerships is more straightforward when working with influential customers, as they already have an established affinity with your brand and are likely to continue promoting your brand organically or in exchange for free products and exclusive discounts, and who can say no to providing your influential customers with more of the products they love so much! 
---
Conclusion
E-commerce brands should embrace working with influencers in order to leverage the significant role played by social media channels and creator content in the journey to online purchases. 8 out of 10 consumers have gone on to buy an item after seeing it recommended by an influencer. We've learned that authenticity is king when it comes to influencer partnerships that convert, and there's no one more authentic than an influential customer to sing your brand's praises on social media! 
An eCommerce influencer marketing strategy that eliminates the time-consuming process of manual influencer search and outreach by using Upfluence Live Capture and its integrations, gives brands more time to focus on other elements of the campaign. An influencer campaign based on data-driven insights from your database will deliver the best results across the board. Why? Because the newest Upfluence Live Capture integrations offer a new perspective on your customer base, allowing brands to pinpoint which individuals to activate for influencer marketing, brand ambassador programs, or affiliate campaigns. The organic brand affinity that's present when working with genuine customers, makes for compelling brand content and the opportunity to cultivate long-term creator partnerships. It stands to reason that for eCommerce brands that revolutionized retail in their time, the best way forward is a revolutionary approach to influencer marketing.