Imagine having a conversation related to your very specific interest. Whether it's about cult classic films from the '90s or mushroom hunting–you'd have the most fun discussing the topic with someone who shares the same interest. That's why vertical social networks have become so popular today as they offer a place for people with shared interests to connect with like-minded folks.
But what are vertical social networks even? More importantly, why are they important for brands? In this post, we take a closer look at what vertical networks are and how your brand can make use of them. Let's get started.
---
Your Guide to Vertical Social Networks:
---
What are Vertical Networks?
Vertical networks, also called vertical social networks, are social media platforms dedicated to communities with hyper-specific interests. In other words, they're niche social networks centered around specific interests, topics, or industries. For example, you can find social media platforms for programmers and coding professionals as well as dedicated platforms for gardening enthusiasts.
In other words, you can say that vertical networks are created to cater to highly specific knowledge and advocate for specialization. Meanwhile, horizontal networks such as Twitter and Facebook are built for anyone and everyone, which allows them to attract people with diverse interests.
---
Examples of Vertical Networks
Still unsure about what a vertical social network might look like? Here's a look at some examples of vertical networks to help you get a better understanding.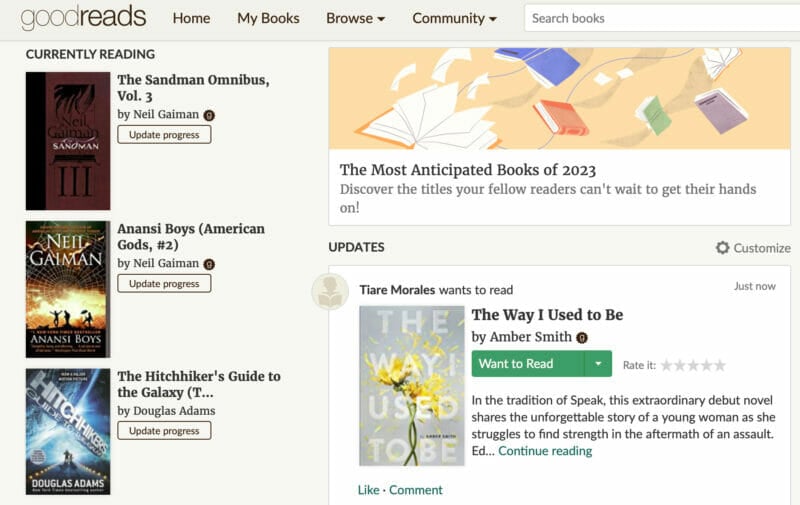 Goodreads, as the name suggests, is a place for avid readers to connect with other book lovers. The platform offers a place to catalog different books, discover books you want to read, and rate the books that you've read. It also has a strong and engaged community of readers discussing books and sharing recommendations.
This vertical social network lets you see the books that your friends have read and want to read. It also lets you join groups, which typically serve as a virtual book club where people decide on a book to read for the month and then discuss it when they've finished reading. Its 125 million members come from all over the world and have contributed to 80 million book reviews, making this one of the biggest vertical social networks by far.
---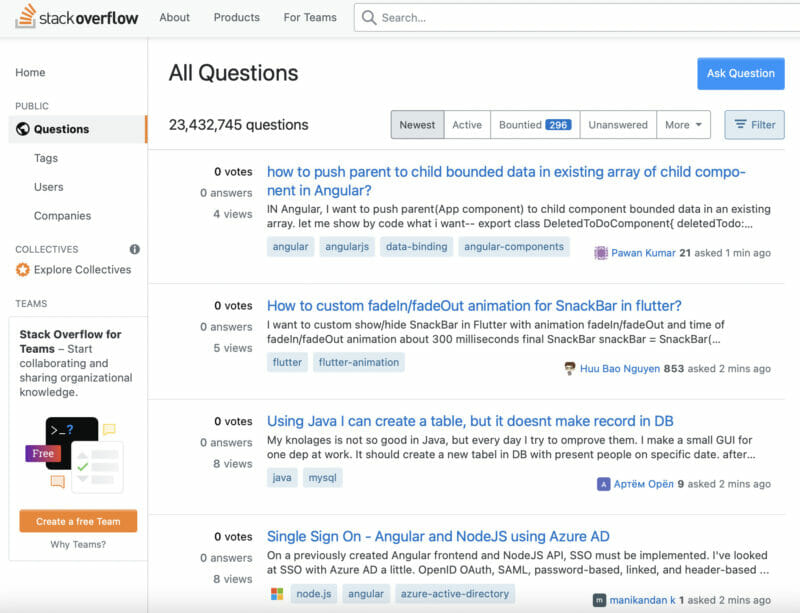 Stack Overflow is a forum-type social network dedicated to programming enthusiasts and professionals alike. People can use the platform to ask coding questions and get answers for them from other programmers. The platform also has Collectives, which are like dedicated communities where people can find and share knowledge related to various technologies such as Google Cloud, AWS, Microsoft Azure, etc.
According to internal data, Stack Overflow currently has more than 12 million registered users in the United States alone. The vertical network also sees over 50 million visitors a month from all over the world.
---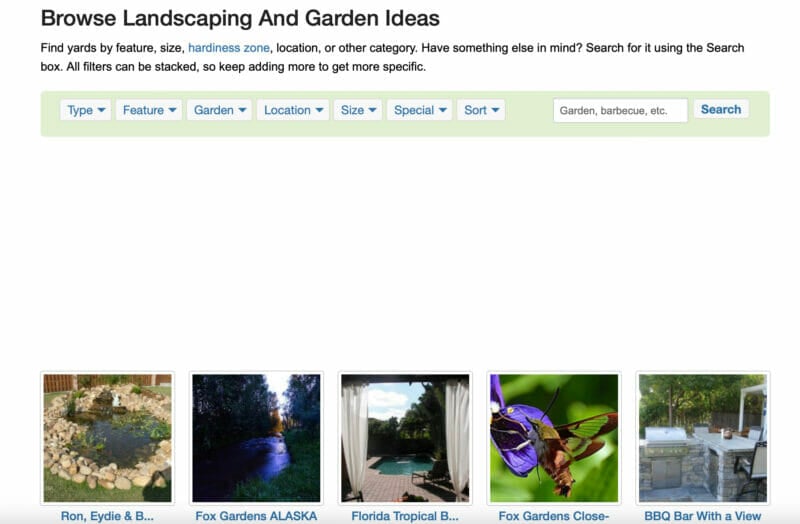 Imagine being a gardening geek and being able to access a website where you can find lots of gardening and landscaping ideas while connecting with other gardening enthusiasts. That's exactly what YardShare offers. Members of this community can browse through photos and stories of other people's gardens and yards to get inspiration. The platform lets you filter results by different characteristics such as the type of garden, the feature included, the size of the yard, etc.
YardShare allows members to share photos of their own yards and gardens to inspire other homeowners. People can add comments remarking about the sunken firepit you've added to your yard. Or they can ask questions about how you added a certain element and whether you faced any challenges.
---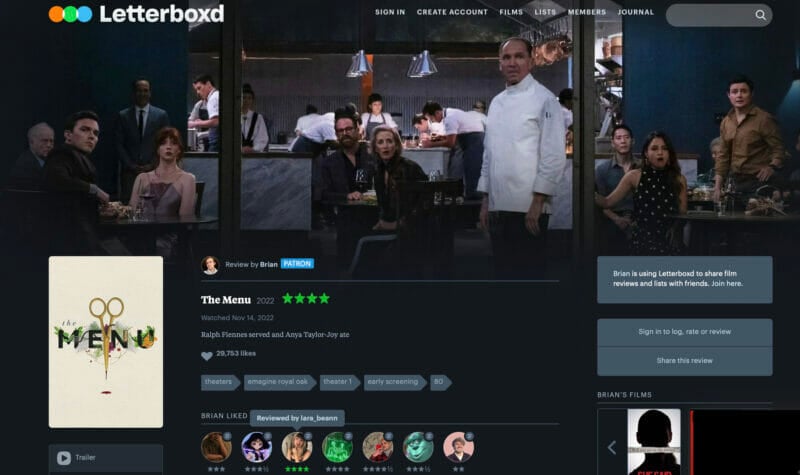 Letterboxd is a social film discovery platform where cinephiles can write and share movie reviews. You can create a list of all the movies you've watched and create a watchlist for the movies you want to watch. As for the social element, the platform lets you follow friends and other members to see their reviews and movie collections.
The platform is a great place for movie buffs to discover movies to watch based on what others are saying about them. It's also the perfect place to pick apart every tiny detail about a movie you've watched because you know other members are going to be interested in what you have to say.
---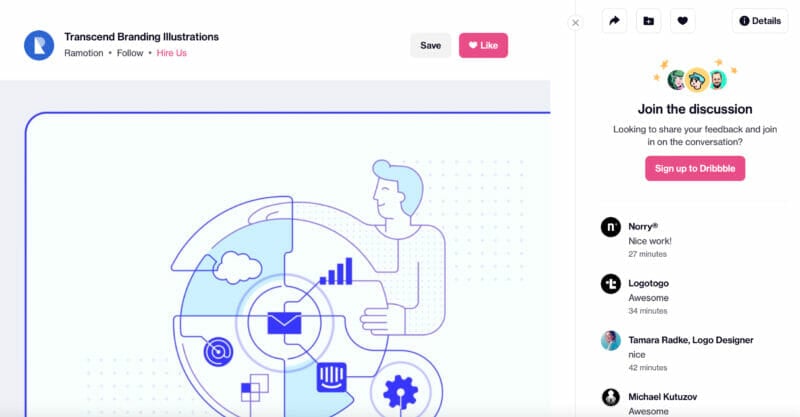 Dribbble is a social media platform where digital designers and creatives can connect with each other and promote their work. You can upload your past work on the platform and get comments and feedback from other users. Similarly, you may even browse through designs from other artists to find inspiration for your upcoming project.
The platform also makes it easy for designers to find work as there's an option to instantly hire someone after seeing their work. Additionally, Dribbble has a job board where businesses or individuals may share job postings and share freelance projects where a designer is needed.
---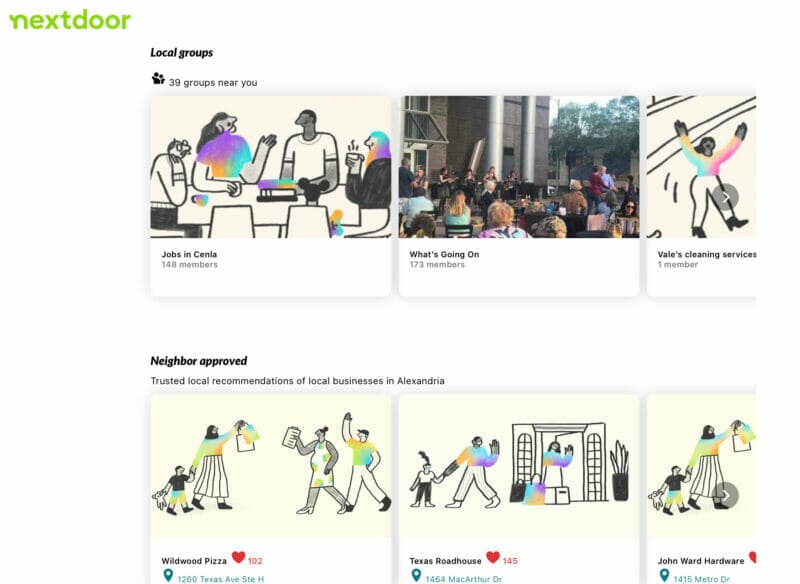 NextDoor is a location-based social media platform where members can join local groups, get local tips, find upcoming events, and buy and sell items. Members have to sign up using a verifiable home address to get relevant recommendations, alerts, and listings based on where they live. This type of hyperlocal social networking offers an opportunity for businesses to nurture local communities.
---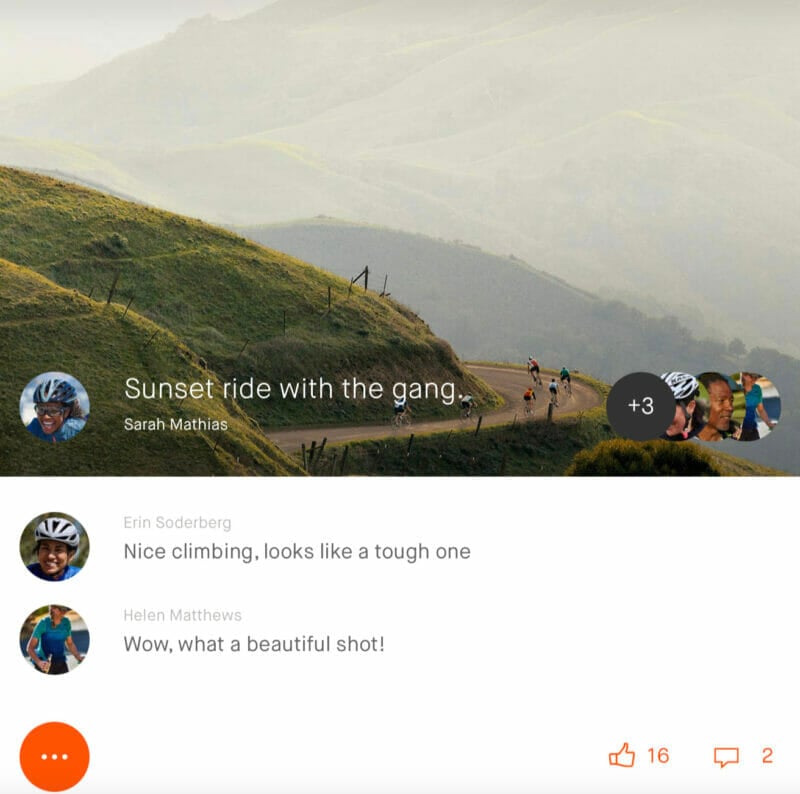 Strava is a social networking platform for athletes, specifically for those who are into running, cycling, and hiking. This platform allows you to keep track of your activity, so your performance stats are always updated. You can also connect with friends and share your activities and experiences with them. Members can comment on each other's activities and support each other's accomplishments.
There are various clubs that members can join on Strava. This allows you to become a part of communities that are even more niche and participate in activities that you love.
---
What Brands Should Know about Vertical Networks
By now, you probably have a good idea of what vertical social networks are. The question that remains is what your brand can do with them and what you should know about them before deciding to join. So let's take a look at some of the key points you should note down about vertical networks.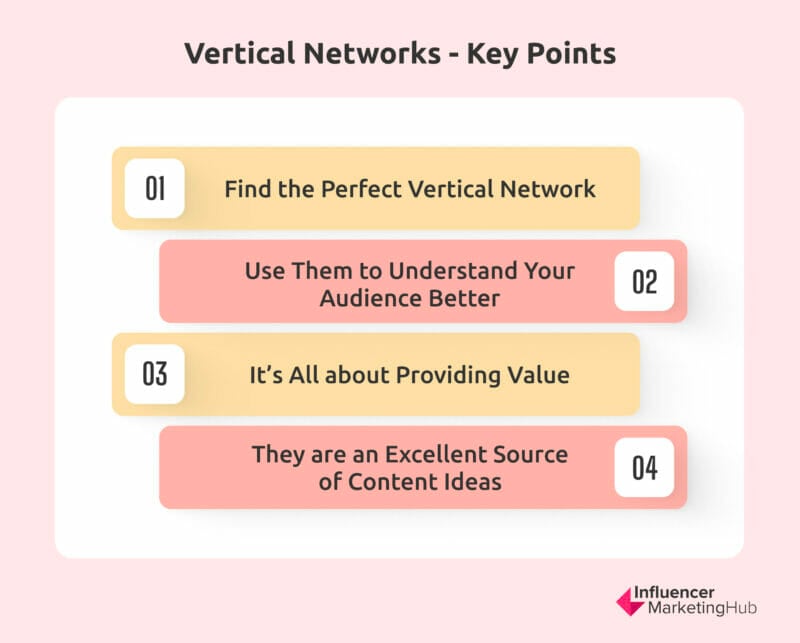 You Need to Find the Perfect Vertical Network
Since vertical social networks are hyper-specific, it's important to get really particular about which platform you decide to use. It's obvious that not every vertical social media platform will work for your brand. At the same time, even the platforms that are seemingly relevant to your industry may not necessarily offer what your brand needs.
So it's important to understand what the platform is all about and how it works. Take some time to understand how people interact on the platform and whether your brand will be able to make use of that type of interaction. Additionally, consider the content format, language, and overall tone that's popularly used in the platform. This will make it easier for you to successfully become a part of the community once you join.
For example, Avant Garden Inc. is a firm that deals in landscape design. The firm is a part of the YardShare community, where they regularly share some of their finished works to showcase their expertise. Their member profile includes their contact info so people can contact them if they need help with their landscape designs. Plus, the comments or questions in their posts could create an opportunity to establish themselves as experts in the field, making the vertical network perfect for them.
---
You Can Use Them to Understand Your Audience Better
Think of the kinds of questions people are asking and the conversations they're having on vertical networks. Imagine how much you can learn about your audience just from those discussions. You'll be able to understand their needs and pain points and address them with a relevant solution. You can also get a better sense of the language and tone they're using and how they like to communicate.
This information can then be used to develop a strategy that better resonates with your audience. For starters, you'll be able to enhance your brand voice so that your audience can relate to it better. You can also gauge their needs, which might inform aspects of your business such as your marketing and product development. In other words, you can use this knowledge to make informed business decisions that will benefit you in the long run.
---
It's All about Providing Value
Keep in mind that the main reason why people join these platforms is to get value out of them and to become part of a community. So while your ultimate goal may be to get more customers through vertical social networks, blatant promotions may not necessarily work (unless that's what the platform is intended for). Although it's perfectly fine for agencies to promote their service on platforms like Dribbble, that's not necessarily the case for every other platform.
As such, your first focus should be on providing value and maintaining authentic interactions. In other words, avoid the hard sell and focus on nurturing relationships with the audience. Take the time to listen to what people are saying and then offer something valuable in return such as a helpful tip or recommendation.
For example, Clayalotte is an Etsy shop selling clay jewelry. The owner joined the Instructables platform and created valuable content about how to organize paint. By constantly sharing high-value, relevant content with community members, you could open up plenty of opportunities to bring up your product or service minus the hard sell.
---
They're an Excellent Source of Content Ideas
One of the key ways these vertical networks can inform your strategy is by serving as an excellent source of content ideas for other platforms and channels. The discussions that people are having and the questions they're asking could inspire your next social media or blog post.
For example, if you see someone asking a question that you haven't tackled in one of your blog posts, perhaps you could consider providing a detailed answer in the form of a blog post. This post will then serve as a valuable resource for others who are seeking the same information online.
Similarly, if you notice that your community is buzzing with a trending topic, perhaps you could share your thoughts and insights in a short LinkedIn post. Or you might even be able to discover images and videos that you want to share on your social media accounts (with permission from the original creator, of course).
Alternatively, you could collect questions from your community and then host a social media live session to answer those questions. Better yet, invite an influential industry expert to help you answer those questions. You can share the link with your niche community, who will then be converted into your audience on other social media channels.
---
Are Vertical Networks the Future of Social Media?
While not as big or as widely known as horizontal networks like Facebook and Instagram, vertical networks are redefining how we see and use social media. With people seeking out more valuable and meaningful interactions online, these social media platforms are quickly becoming a huge hit with the internet population. This became particularly apparent in the wake of the pandemic as people sought to build virtual connections in the absence of real-life interactions.
In fact, vertical networks like Letterboxd saw explosive growth in 2020. The platform's user base nearly doubled since the pandemic started, going from 1.7 million members to 3 million. Major networks quickly caught on, with Twitter launching Communities, making it easier for people to find mutuals.
So it's safe to say that while vertical networks may not completely replace major social media platforms, they're very much a part of the social media future. As the need for meaningful human interactions grows, we can expect to see other platforms gradually adapting to add new features and capabilities that support community engagement.
For businesses, vertical networks create a new opportunity to build authentic relationships with their audience and grow a loyal community. They may very well give you some level of competitive edge if you're willing to put in the work.
Frequently Asked Questions
What is a horizontal social network?
A horizontal social network is one that gives users the opportunity to connect with a wide variety of people having a diverse range of interests.
What is vertical social media?
A vertical social media platform is one that caters to highly specific interests, meaning that people can connect with others who share the same interest.
What is the difference between vertical and horizontal social networks?
Horizontal social networks appeal to everyone regardless of their interests while vertical social networks appeal to people having specific interests.
What are some examples of vertical social networks?
Dribbble, Goodreads, and Stack Overflow are some examples of vertical social networks.
Is Instagram a vertical or horizontal social network?
Instagram is a horizontal social network as it caters to users with diverse interests.