Billions of dollars go into the affiliate marketing industry globally, and many affiliate marketers are raking in thousands of dollars in income every month. This 12-billion-dollar industry has grown considerably over the years as interactions, both personal and commercial, make the digital shift. Recent figures show great potential for even more growth and expansion for the industry and all the players involved.
It is not too late for enterprising online content creators and marketers to get into affiliate marketing—and that's without quitting or totally diverting from what they are already doing. One of the best things about this online earning opportunity is that income streams can be created and integrated into existing media and platforms. With the right foundation, affiliate marketing can be a thriving source of passive income.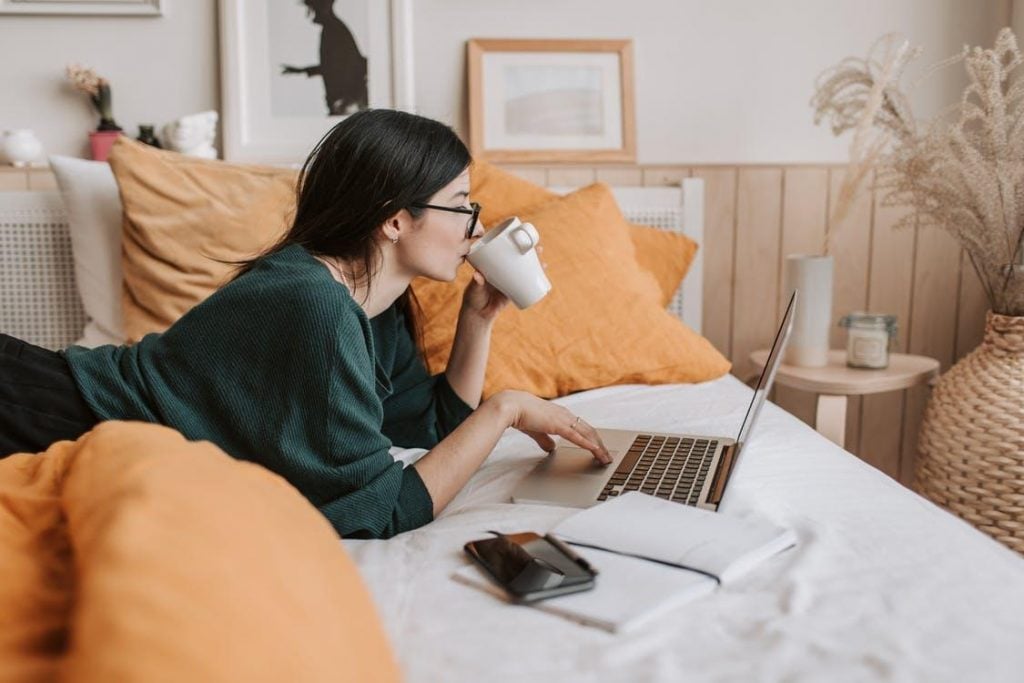 ---
Getting Started with Affiliate Marketing:
---
What Is Affiliate Marketing?
Marketing through affiliates is a way for companies to promote their products through third parties. The producers or the owners of the products pay commissions for every sale that results from an ad or a link that is posted on the affiliate's page or site. Content can be displayed in blogs, articles, and social media posts. They can also be in the form of product reviews and features. Apart from blogs, affiliate content can be displayed in videos as well.
Companies can also be referred to as merchants or creators. Over 80% of brands globally have their own affiliate programs, which online marketers can opt to join or sign up for. These companies design their own commission schemes. The basic offer typically provides compensation or a percentage of the sale for every product that is sold.
There is no limit or restriction on the number of affiliates that producers can accept. In the same way, affiliate marketers can also choose to join several programs. Studies actually show that some 94% of publishers are part of multiple programs and networks.
Some marketers join affiliate networks to connect with brands offering affiliate programs. Marketers are able to take advantage of the access to a range of products and brands. This is regarded as advantageous for both merchants and marketers alike. These networks often include services and tools that facilitate, track, monitor, and report activities and transactions.
---
How Does Affiliate Marketing Work?
The way marketing through affiliates works is pretty straightforward. It is simply a matter of matching the niche with the products and services in the affiliate program. It is also wise to take a look at each program carefully and review the commission scheme and the payment methods they offer.
Once the marketer finds a program that they like, they simply have to sign up, wait for confirmation, and then get started on creating content. The producer provides the links that the marketer is required to include in their content so that any traffic and sales they generate can be tracked and credited toward their commissions.
When a certain commission level or payment period has been reached, the company sends the payment to the marketer. Most companies today make use of different payment modes for automatic or periodic disbursements of affiliate commissions. PayPal and bank transfers are the more popular online payment modes.
Use the Affiliate Marketing Calculator below, to see how much you can make on Affiliate Marketing
Instruction of use:
1. Insert average visitor count & page views per visitor
2. Insert the average commission you expect to receive
3. Insert expected average conversion rate
4. Add the expected CTR
---
Why Get into Affiliate Marketing?
Marketing products using affiliates has a lot of benefits for brands and merchants. Companies are able to maximize their reach even on a low budget and with very little effort. Increasing brand awareness and sales revenues can be achieved for only a small investment. It is an effective and highly targeted way for companies to reach their customers.
There is a lot of money to be made by online marketers working as affiliates. Yet, it does not require a high investment. There are usually no fees to join these programs and networks. Marketers also do not need to maintain an inventory of the products that they are promoting.
On top of having a business with low overhead and no inventory requirements, marketers get to enjoy the 'anytime, anywhere' earning flexibility by becoming an affiliate. They can get more than just a modest supplemental income wherever they are with merely a digital device and a strong internet connection.
There is no data on how many affiliate marketers are actively at work today, both as employees and as online entrepreneurs. In recent studies, nearly 15% of the marketers surveyed indicated an income level ranging from $20,000 to $50,000 a year, with less than 5% of marketers getting annual earnings of over $150,000. Of course, there are also those who make it big and earn millions of dollars in one year.
---
Is Affiliate Marketing for You?
For those who are looking for a way to make money online, being an affiliate marketer would be a good option to consider. Ideally, you should already have your own page and social media accounts. Bloggers, online marketers, and social media influencers usually engage in affiliate marketing as well.
If you know how to create and publish content and have a solid follower base or viewership on your site, this can eventually provide you with an active income stream. It is important to manage your expectations, as income does not often come in immediately after joining a program. Remember that the money comes only when you make a sale. Some amount of patience is necessary to persist in this kind of business.
---
Your Personal Skills Inventory
While it does not take much in terms of monetary investment to join an affiliate program, actually making money online as an affiliate requires you to:
Have knowledge and skills in social media marketing and search engine optimization
Affiliate links do not work on their own. It is not enough to simply put them in your content. With a conversion rate of 1% to 5%, you need to know how to make your site searchable to bring in a considerable amount of traffic. Then, you have to make your content compelling enough for your visitors to click the links and make a purchase.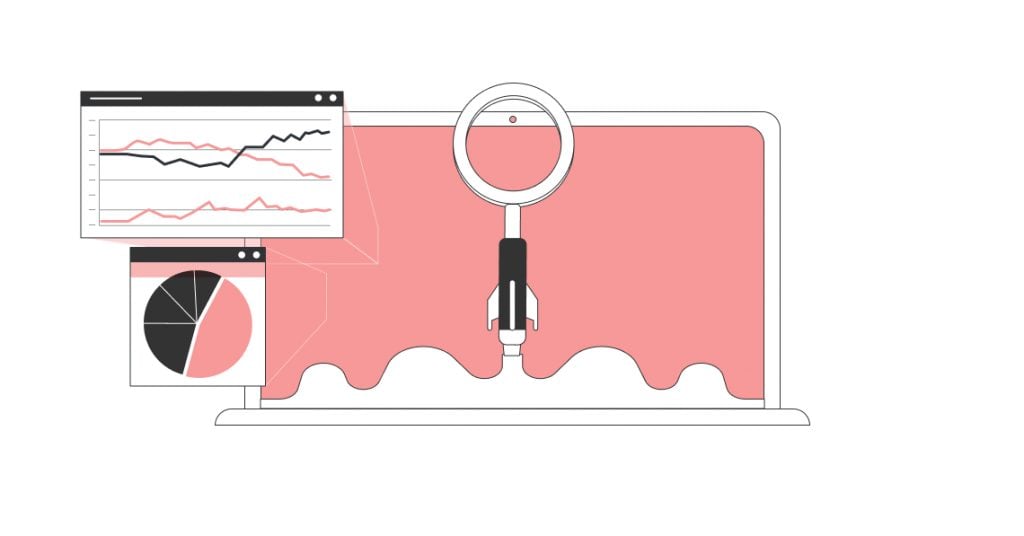 Spend time doing research and choosing the products to market
Statistics show that some 18% of affiliate marketers think that relevance is the most important consideration in evaluating and choosing what product to promote. You need to make sure that the products you choose to market are relevant to your visitors. They are not likely to click and buy even the most popular products if they do not find them useful in some way.
Produce the right content
This should drive traffic to your site and increase the chances of making a sale. You do not necessarily make the sale on your site. Your call to action should make your audience click on the link, but your message should convince them that they should buy the product or products when they get to the merchant's site.
You increase your chances of success as an affiliate by increasing the engagement on your sites. Interactions give your sites some amount of credibility and authority. It would be great to have viewers share real experiences, tips, and other useful information related to the affiliate product in the link you are promoting. Be active on various social media platforms to build a following and gain clout over consumers.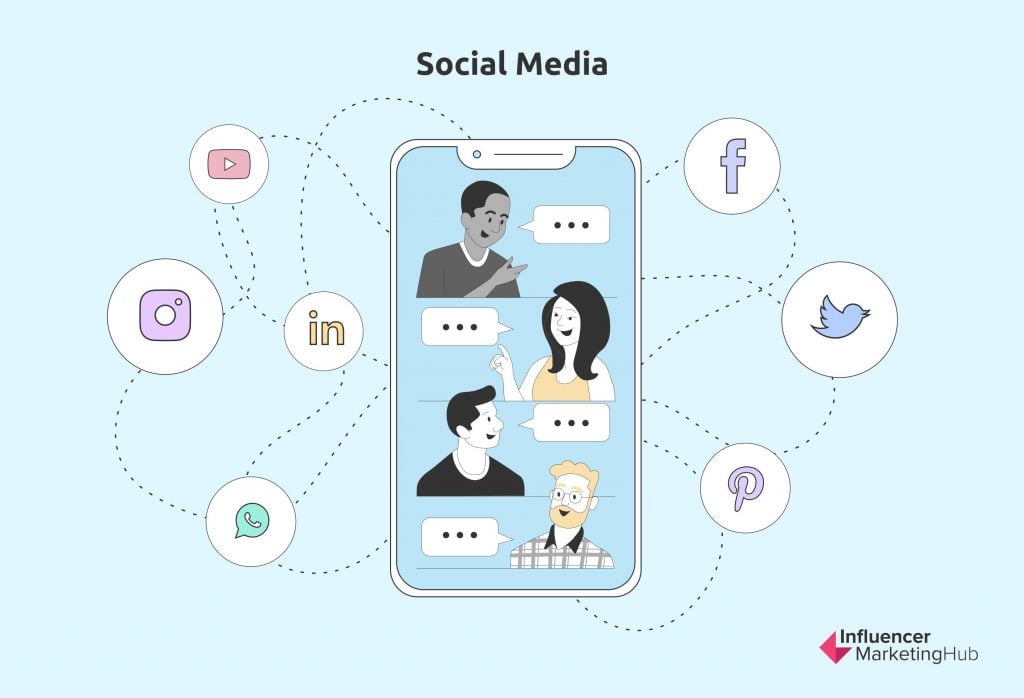 ---
Setting Up Your Affiliate Marketing Business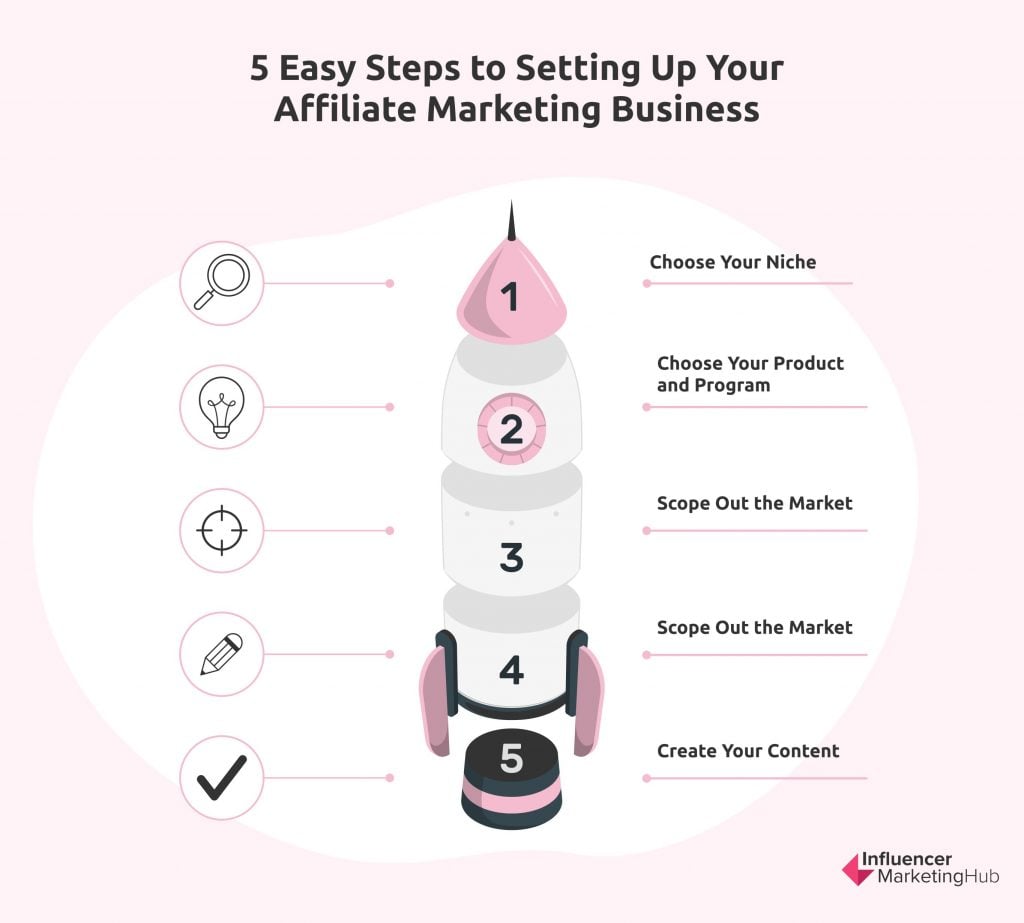 Once you are ready to become an affiliate marketer, you can get down to business with these 5 easy steps:
While it would seem that marketing to the whole world would give you a vast sea of audience to promote your content to, the truth is that this would only drown out your content. Target a specific niche that is close to your heart, that you are passionate about, and that you have access to.
It would be a good idea to go for a niche that you are familiar with. This will make it easier for you to connect with your audience. It will also be easy for you to create content that touches and affects them enough to think of you as a credible source of information and product recommendations.
Choose Your Product and Program
The good thing about being a marketer as opposed to being a merchant is that you do not have to think of a product idea and produce it yourself. You simply have to choose a good product. That is easier said than done, though.
You need to take the time to evaluate the products that you want to promote and the affiliate programs that you need to join to sell them. Some marketers find it easier to look for affiliate networks and check out their inventory of products.
Whether you choose to do it yourself or go through networks, you have to make sure that you pick high-quality products that deliver on their promised benefits. You also have to make sure that the affiliate program you join offers attractive compensation schemes and does not have issues with lost payments and unpaid commissions.
This is one of the basics in any kind of marketing initiative. Find out what your market wants and what your competition is doing. What products are your audience looking for? What are they willing to pay for? What will convince them that they need to buy a particular product?
There are online tools to find out what people are searching for. You can also do your own search and find out what competitor sites come up when you type your keywords in the search box. This will help you put together your own online affiliate marketing strategy.
You can't succeed in any business without a plan. You need to have a strategy on how best to drive traffic to your site, what kind of content your audience will be drawn to, and what kind of engagements will bring about meaningful interactions.
The more connected you are with your audience, the more power you hold in convincing them to click your link and make a purchase. You might even get them to share your affiliate link to their own network of friends too. This should be your goal when you create your affiliate marketing plan and strategy.
You make money online with affiliate marketing basically by blogging and serving ads. This means creating high-quality content—something that has been repeated many times over. There are other types of content that you can create to maximize the reach of your affiliate link. Consider reaching out to your target audience with content for social media posts and email marketing messages.
No matter what content you create, it is important to keep things real and relevant. While your goal is to make a sale with your affiliate links, you do not have to be pushy about your messaging. What most marketers find effective are accounts of real experiences with the products.
How-to guides and top tips are also popular with audiences looking for solutions to their everyday concerns. Present your affiliate links as the best solution among other options on the market. Rather than present a bulleted product description, it would be more effective to tell a story on how the product will benefit your audience. Highlight 'wow' experiences and 'this is the one and only product that I need' realizations.
---
Overcoming Challenges
There is no perfect business that operates without any hitches. You should be prepared for some challenges along the way if you want to make money online by doing affiliate marketing. You have to be realistic in your expectations when you get into this business.
Affiliate marketing can take a huge chunk of your time
While some would boast about simply kicking back and relaxing as they see passive income streaming in steadily, it does not happen in a blink of an eye. The unlimited income only comes when you do the work to generate the traffic flow of the right audience who are willing and able to purchase the products that you are promoting.
Time is a challenge for many, but what thriving business does not require the owner to spend time on it? You must be committed enough to the business model to spend time and do the work it takes to achieve the level of income that you desire. You must take time analyzing your audience, your traffic, and your content. You need to spend time planning and creating content to make your affiliate links more effective.
Product quality and order fulfillment are beyond your control
Another challenge is not having control over the products that you are promoting. You also do not have control over the fulfillment process after your referrals make their purchase. These are inherent limitations to promoting products that are not your own.
While you can explicitly mark affiliate content and have disclaimers, your business will likely be affected by any negative experience with product quality, service delivery, and business fulfillment. That is why it is important to choose high-quality products to promote and credible businesses to affiliate with.
Affiliate marketing is a highly competitive industry
There is also heavy competition in affiliate marketing. You do not have exclusivity of content and market. All affiliates marketing the same product to the same niche market compete for the business.
A US study shows that 74% of people who shop online go through different affiliate websites before they make a purchase. You need to make sure that your audience chooses you and clicks your affiliate link when they decide that they are ready to buy the products that you are promoting.
---
Prospects in Affiliate Marketing
The future definitely looks bright for affiliate merchants and marketers. Brands and merchants recognize the value of marketing through affiliates in bringing in revenues and helping them achieve their sales targets. Industry studies show that a huge chunk of merchants admitted that their revenue expectations were met by these programs. Even more of these merchants stated that they are likely to maintain or even increase budgets allocated for affiliate marketing.
Affiliate marketing is no doubt a convenient and profitable way for both merchants and affiliates to make money online. For those who are willing to commit time and effort in building their own online business, it would be worthwhile to be part of this thriving and growing billion-dollar industry.