If you write a blog, you have an excellent opportunity to add a revenue stream to your business through affiliate marketing. While we're not going to try to convince you that you'll become a millionaire overnight, it's important to note that blogger Adam Enfroy brings in up to $30K a month — a month! — from affiliate marketing. And he's not alone. In fact, affiliate marketing is a multi-billion dollar industry in the United States alone, with estimates putting US affiliate marketing spend at $8.2 billion by 2022 (Business Insider). Of course, to earn a chunk of those billions, you'll want the best affiliate marketing tools by your side. That's why we've put together this list!
In this article, we'll be sharing our 10 favorite affiliate marketing tools right now. But before we jump into the list, let's get on the same page about what affiliate marketing is, how it works, and why you'll probably want to get started with affiliate marketing if you haven't already.
---
Best Affiliate Marketing Programs to Grow Your Affiliate Business:
---
What Is Affiliate Marketing?
Affiliate marketing is the process of earning a commission by promoting products from another brand or company. That's it. You basically find a product or service you like, promote it to other people like you, and earn money on the sale. Of course, you can't just choose any product or service you love and expect to get paid. You first have to make sure that the company has an affiliate marketing program. To find out, you can go through an affiliate marketing platform or even head over to Google and search "product you love + affiliate program."
---
How Does Affiliate Marketing Work?
At its core, affiliate marketing is simple: you promote a product and get paid on sales you make. There are several ways an affiliate program can be structured, though. Most commonly, you'll find affiliate programs using one of these three models:
Customer Acquisition:

You get paid when your marketing results in a new customer for the company.

Purchase-Based:

You get paid when someone uses your affiliate link to make a purchase.

Traffic-Based:

You get paid based on how many people you refer, regardless of whether or not they make a purchase.
---
What Are the Benefits of Affiliate Marketing?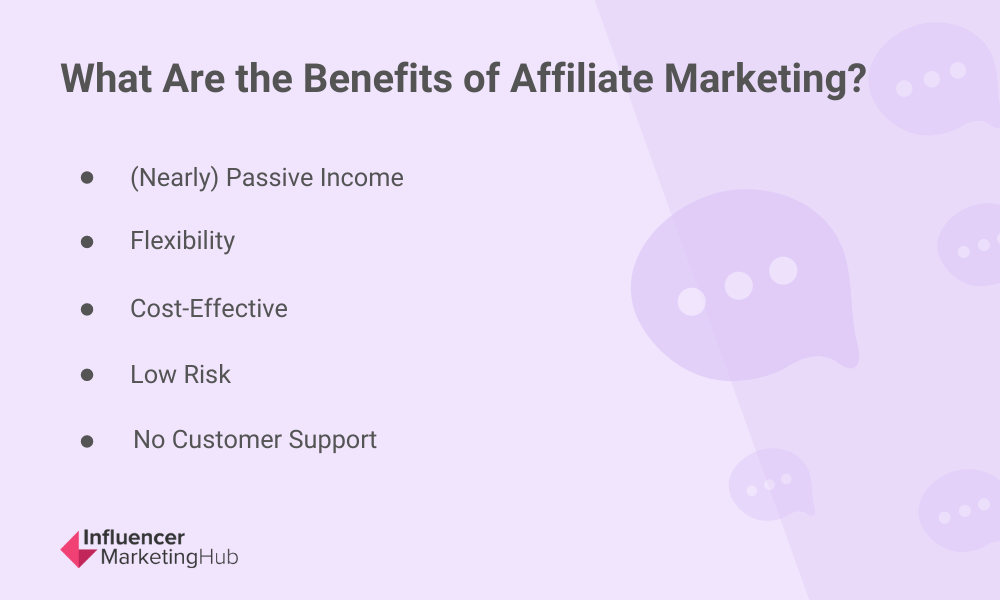 If you're not already using affiliate marketing as an additional stream of revenue, you might be wondering if it's worth it to get started. Here are a few benefits of affiliate marketing for influencers and marketers.
(Nearly) Passive Income
We say "nearly" passive income because you'll still need to create content and promote your affiliate products. However, you can make sales at any time and you don't have to actively participate in the transaction for it to happen. Many of the affiliate marketing tools on this list will help you automate your affiliate marketing so you can get a great ROI.
Flexibility
With affiliate marketing, you're just selling products that you like. You don't have to create, manufacture, store, or ship the products. This means no set hours and the freedom to choose the products you want to promote.
Cost-Effective
Affiliate marketing is an easy way to start your own business without making a monetary investment. As we mentioned, you have no physical products to worry about — you just invest the time it takes to create content and promote the products.
Low Risk
In addition to being cost-effective, affiliate marketing is low risk. Again, you have no physical products to build or store. You might need to invest in your own domain and a content management system, but those things are pretty cheap. And, if you're reading this, you probably already have those things in place.
No Customer Support
As an affiliate marketer, you just sell. No need to think about customer support for the products and services you sell. Of course, the products that you choose to promote to your followers should be high-quality and from reputable businesses with decent support. This matters because you'll quickly lose trust with your audience if you're pushing bad products from bad companies.
---
10 Best Affiliate Marketing Tools
There are tons of free and paid affiliate marketing tools available for influencers, marketers, and business owners who are just looking for a way to bring in some passive income. Here are the top affiliate marketing tools we're digging right now.
1. Flippa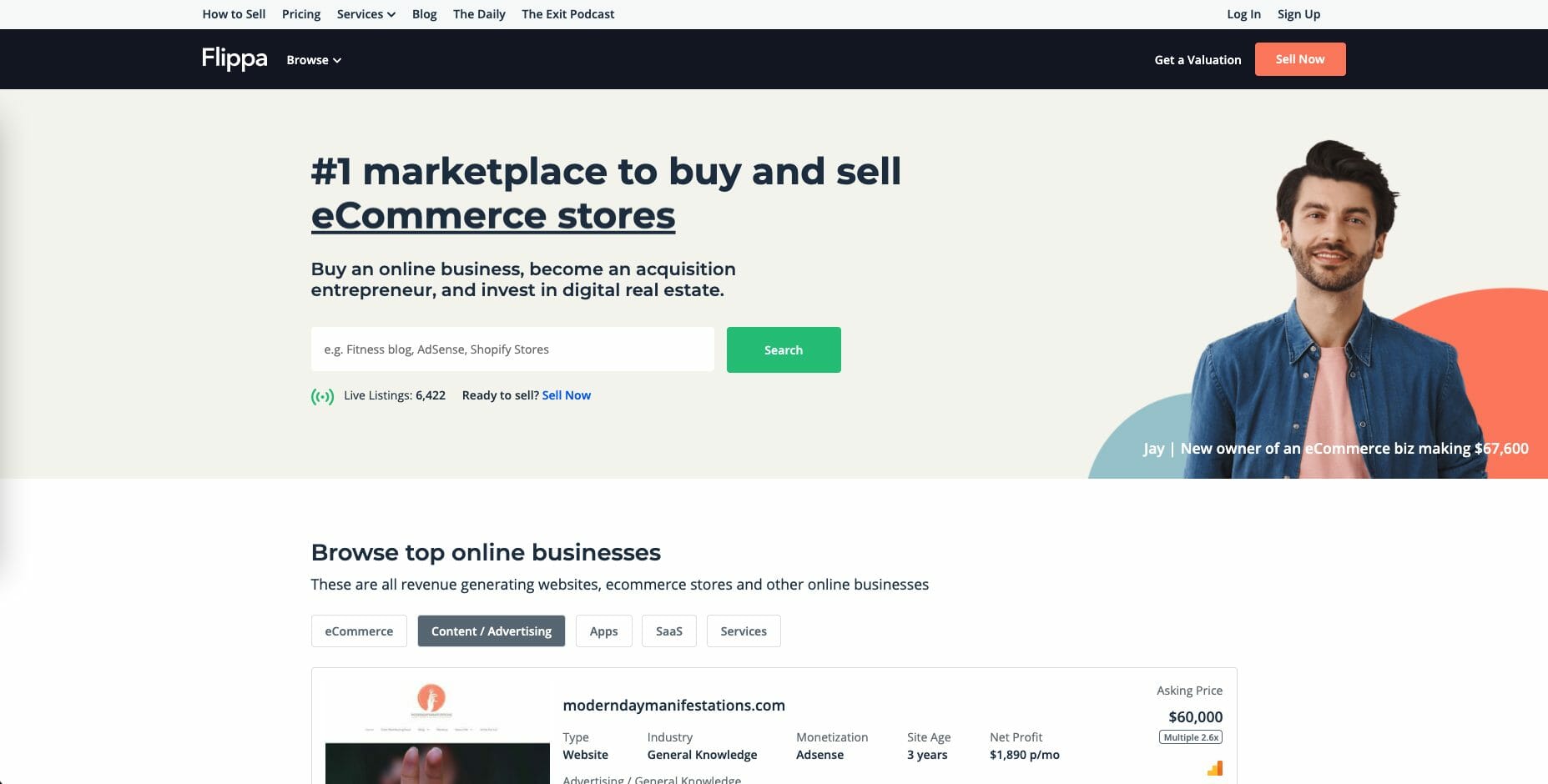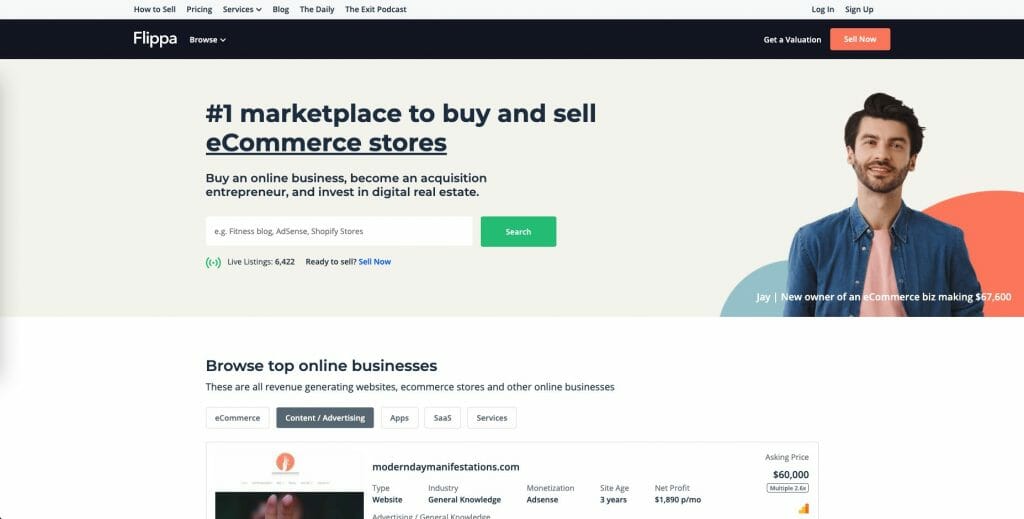 Flippa is an online marketplace where you can buy or sell a website. If you want a shortcut that will help you circumvent the sometimes long and arduous process of building a website from scratch, this site can help you out. On Flippa, you'll bid against others for websites and there are tons of different sites to choose from. Just search the listings for your niche and bid on a site that already has a strong backlink profile that's great for SEO and bringing in traffic.
Pricing:
Listing fees vary depending on the type of site you're listing

Website purchase prices range from dirt cheap to millions of dollars
---
2. ShareASale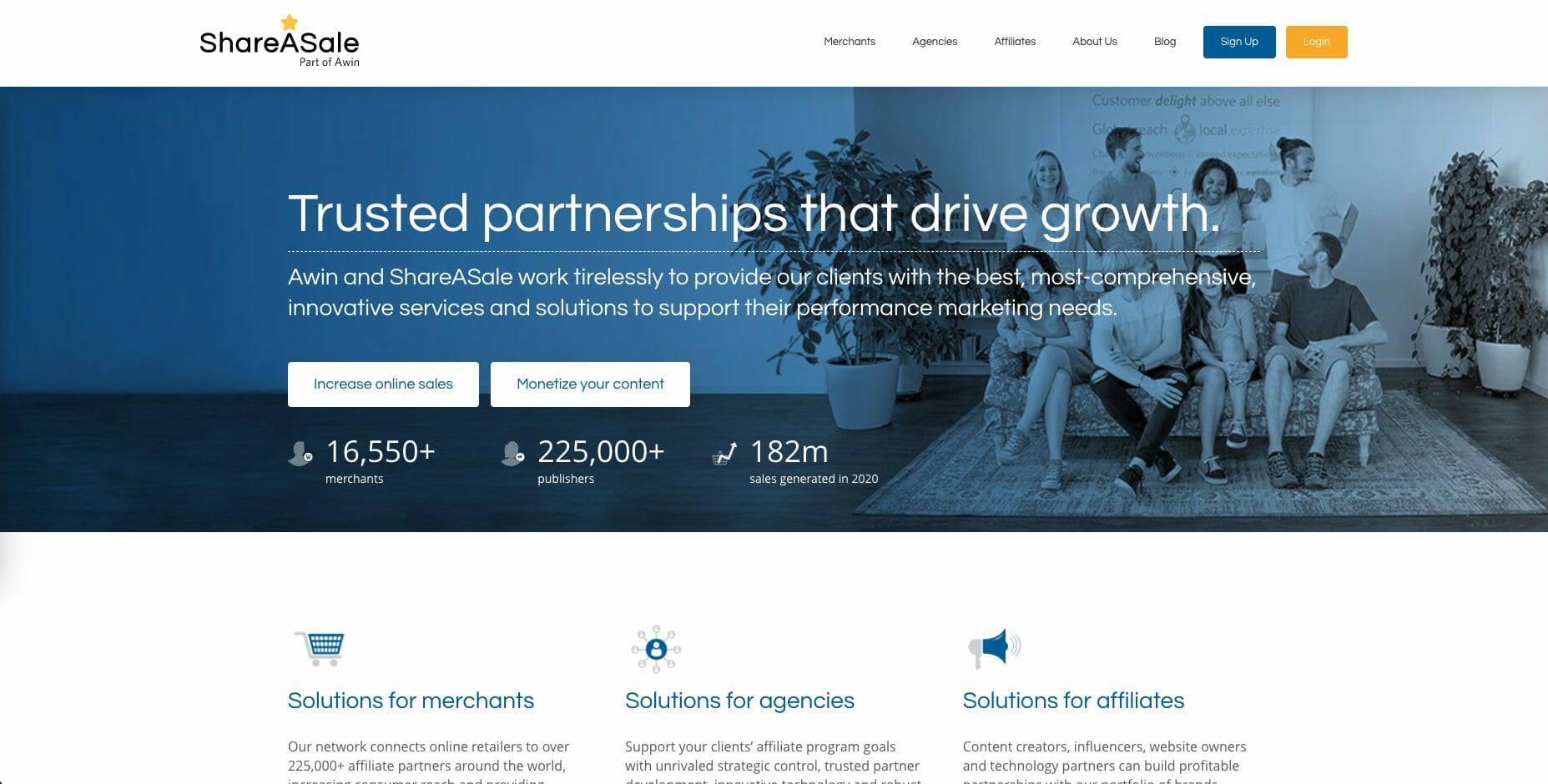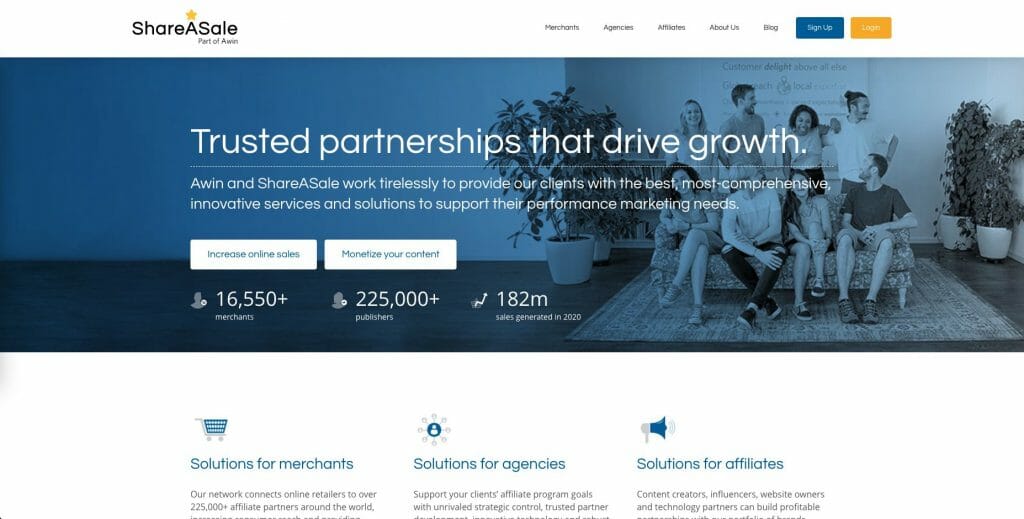 ShareASale is an affiliate network that connects bloggers to companies with affiliate marketing programs. The network has been around since 2000 and has built a solid reputation. As you can imagine from an affiliate network that's been around for so long, ShareASale has a large catalog of products. This makes it pretty much a given that you'll find products to suit you and your audience. ShareASale makes monthly payments ($50 minimum) with a wide variety of payment options.
Pricing:
Free for affiliate marketers

Merchants pay a one-time setup fee and ongoing transactions fees
---
3. CJ Affiliate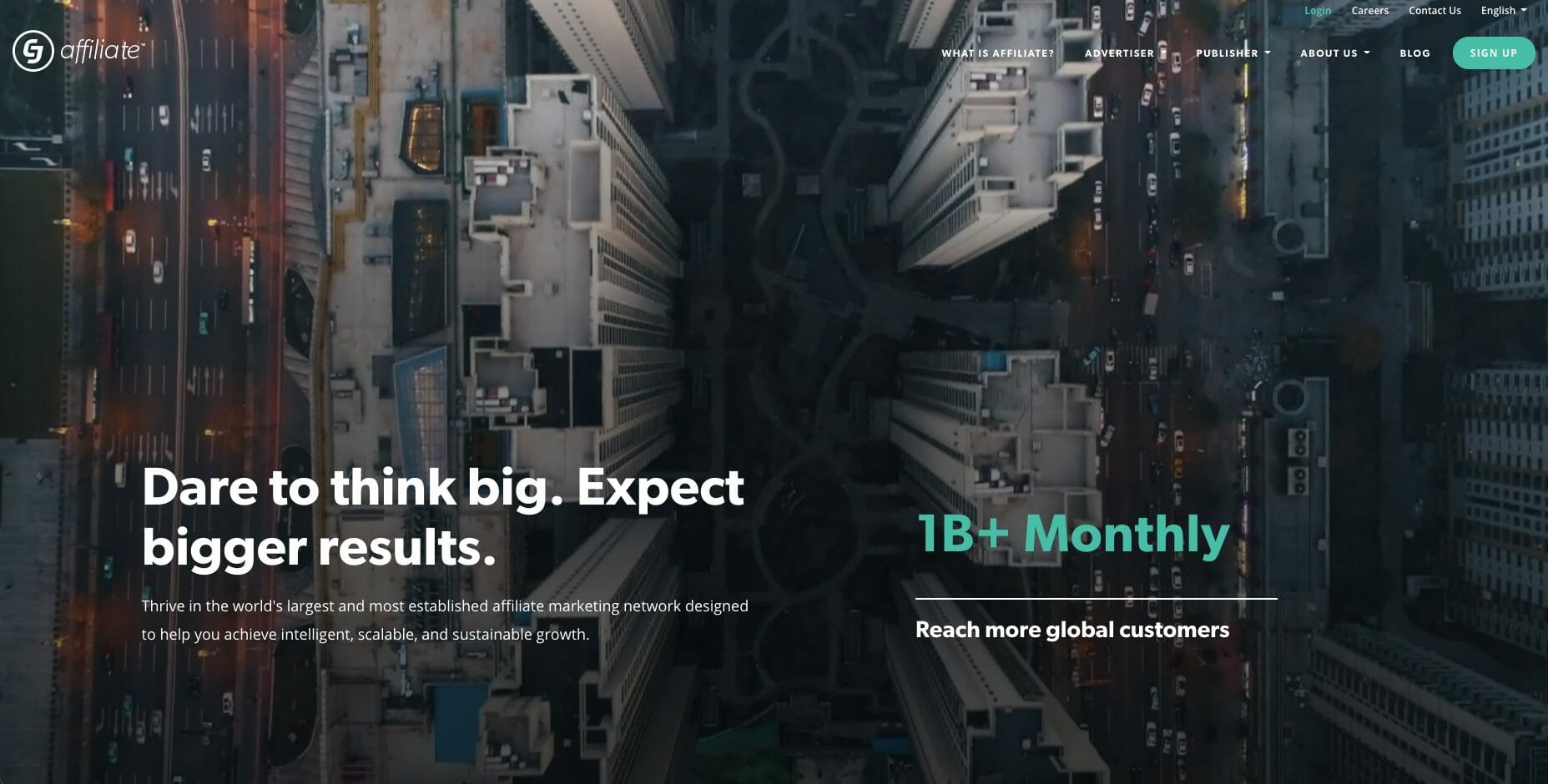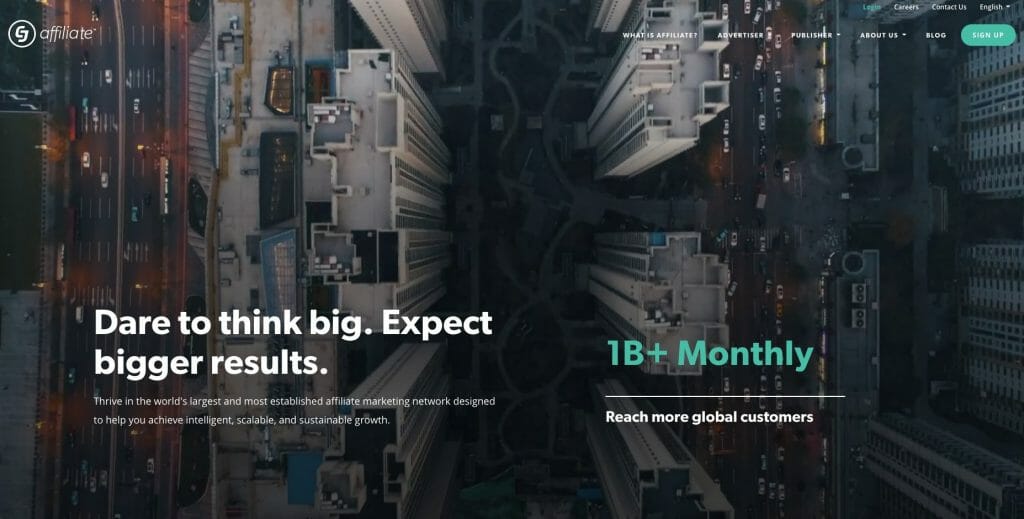 CJ Affiliate is another affiliate marketing network that's been around for more than 20 years. They offer more than 3,000 products from a wide range of merchants so you're sure to find a product (or several) that you love enough to promote to others. CJ Affiliate tends to work with established influencers and affiliates and isn't as likely to accept newbies. CJ Affiliate offers real-time reporting so you always know how your affiliate marketing efforts are performing. All offers on CJ Affiliate are cost-per-action (you get paid only for conversions).
Pricing:
Free for affiliate marketers

Merchants need to contact them for pricing
---
4. AnyTrack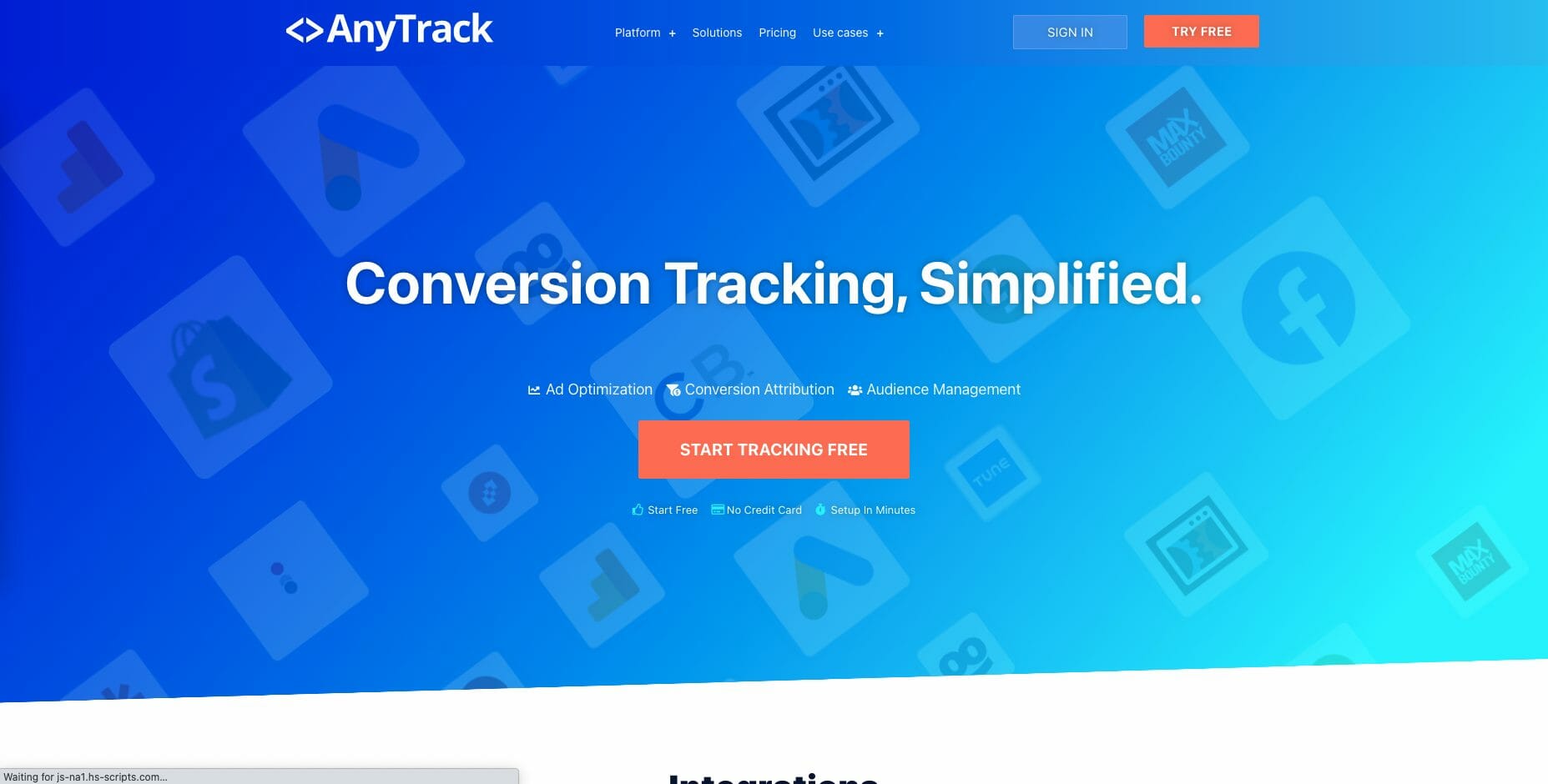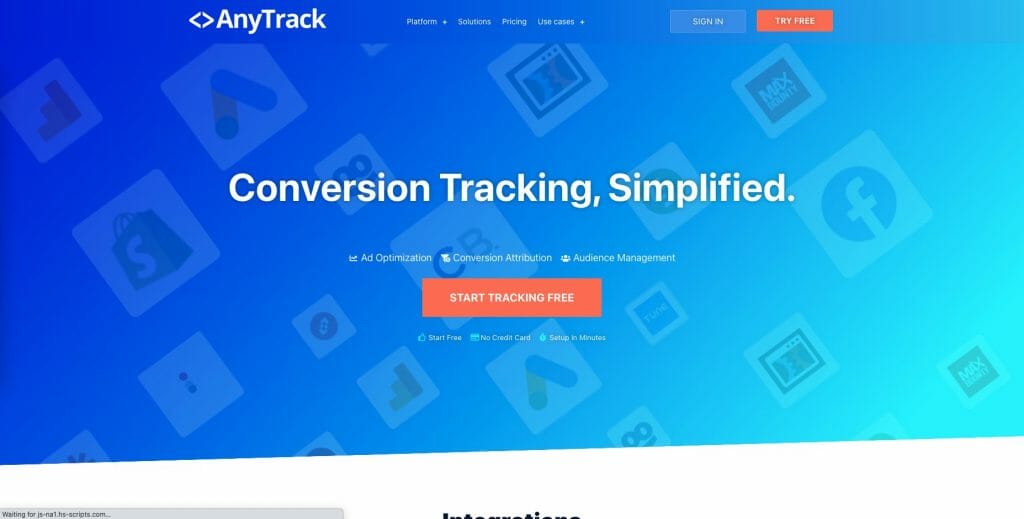 AnyTrack is one of our favorite affiliate marketing tools for tracking and syncing conversions from your affiliate networks using Facebook Pixel and Google Analytics. Understanding your conversion data is vital if you want to keep your affiliate marketing campaigns optimized for growth. AnyTrack uses just a single line of code to automate data collection and automatically track affiliate links and form submissions. The tool offers one-click integration with Facebook Ads and Google Ads as well as native integrations with more than 50 affiliate networks and software.
Pricing:
Free plan for up to 5,000 sessions

Basic:

$50/month

Personal:

$150/month

Advanced:

$300/month
---
5. SEMrush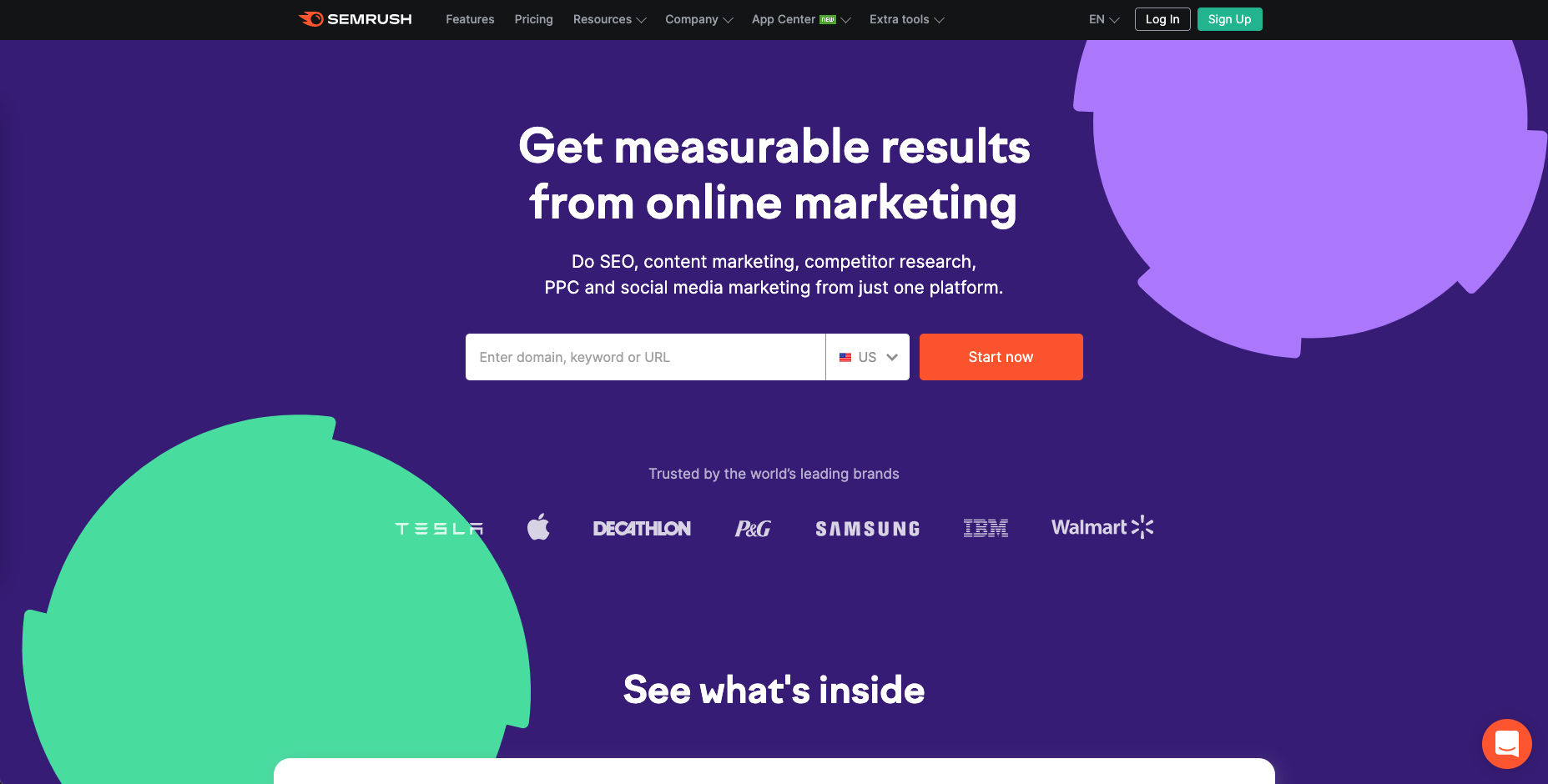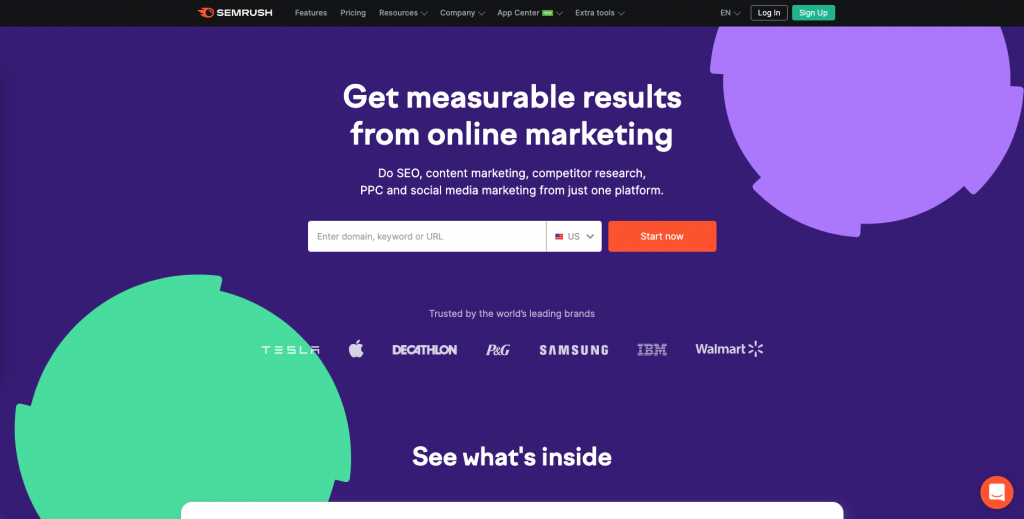 SEMrush is an all-in-one SEO tool, one of the best SEO tools around. It gives you everything you need to find link-building opportunities, improve your technical SEO, and create high-quality content. For affiliate marketers, this means being better equipped to create content that brings in organic traffic and convinces your readers to convert. SEMrush includes deep link analysis, helps you understand the behavior of potential customers, and makes it easy to find the best keywords for your PPC and SEO campaigns.
Pricing:
Limited free plan

Pro:

$119.95/month or $1,199.40/year

Guru:

$229.95/month or $2,299.44/year

Business:

$449.95/month or $4,499.40/year
---
6. Ahrefs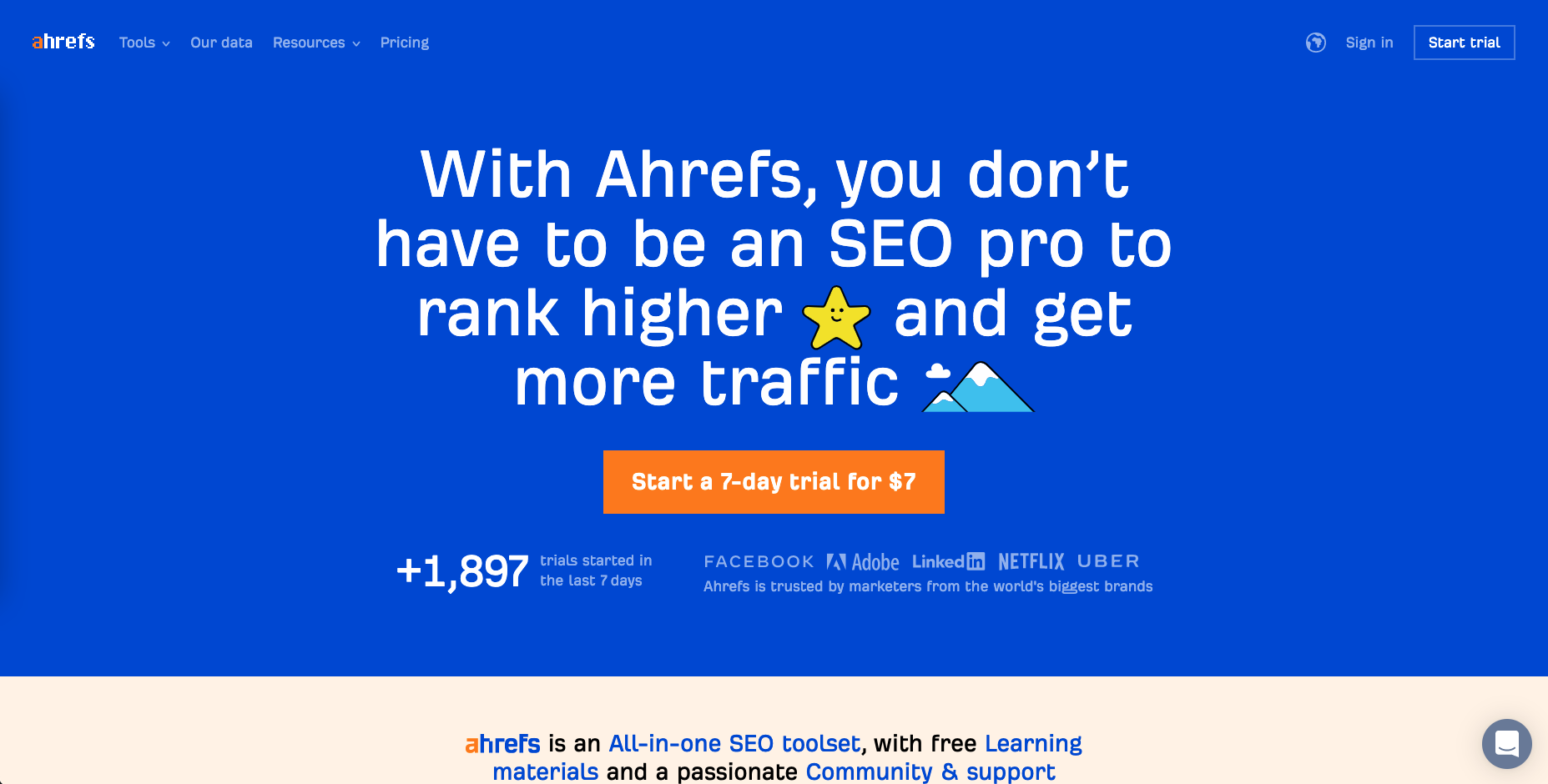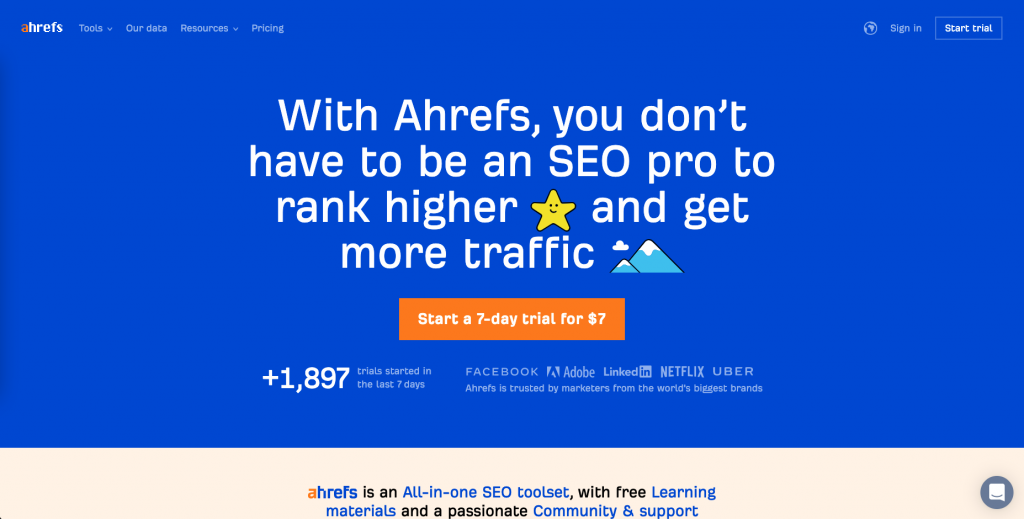 Ahrefs is another of the best SEO tools, particularly for technical SEO and backlink analysis. This tool gives you in-depth insights about your backlinks, competitor backlinks, and sites that are linking to broken links on your site. You can also use Ahrefs to find the content that's performing best for your competitors so you can create even better content. Ahrefs provides tools for backlink audits, keyword research, URL rankings, competitive analytics, and more.
Pricing:
Lite:

$99/month or $990/year

Standard:

$179/month or $1,790/year

Advanced:

$399/month or $3,990/year

Agency:

$999/month or $9,990/year
---
7. Google Analytics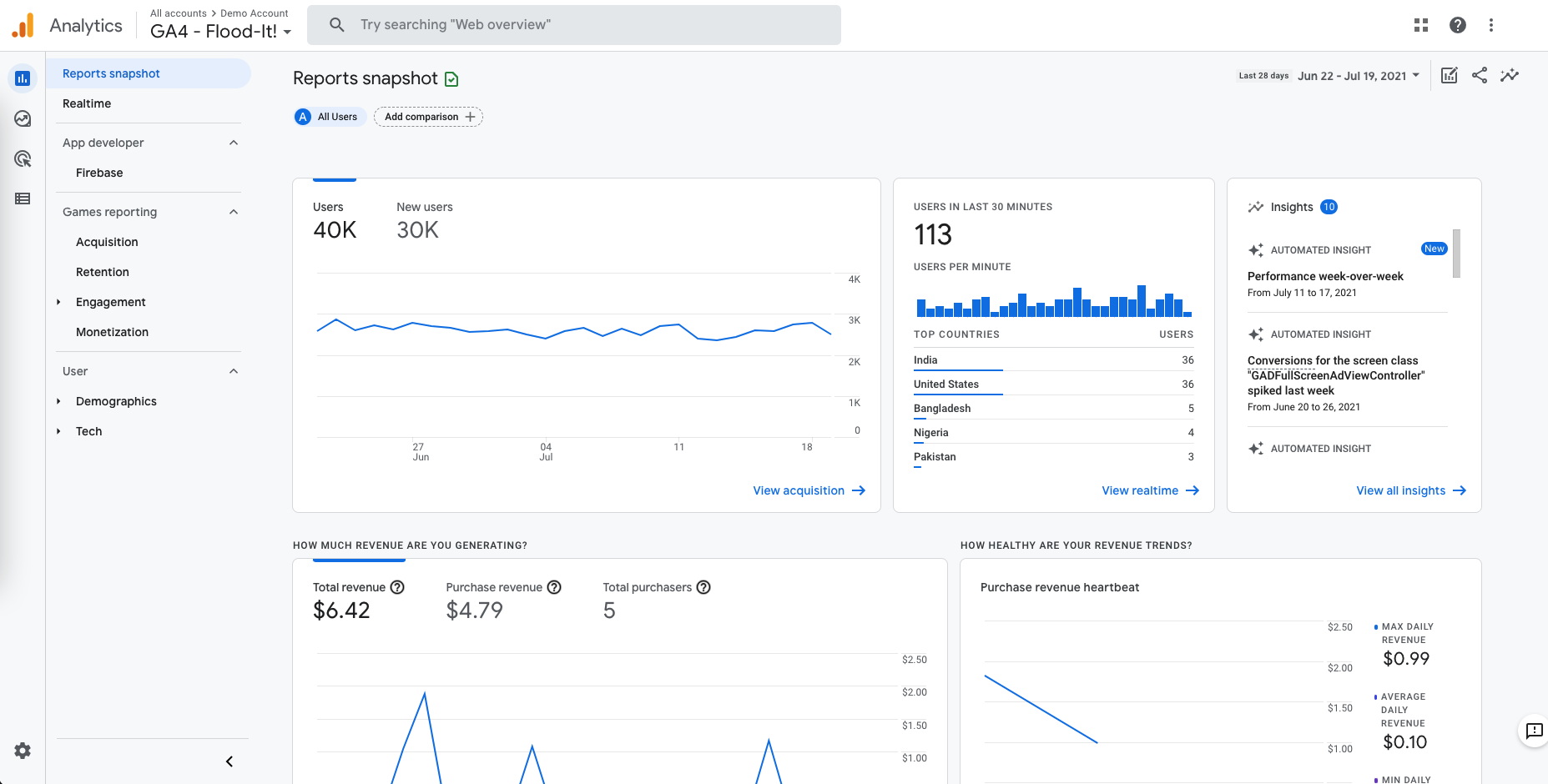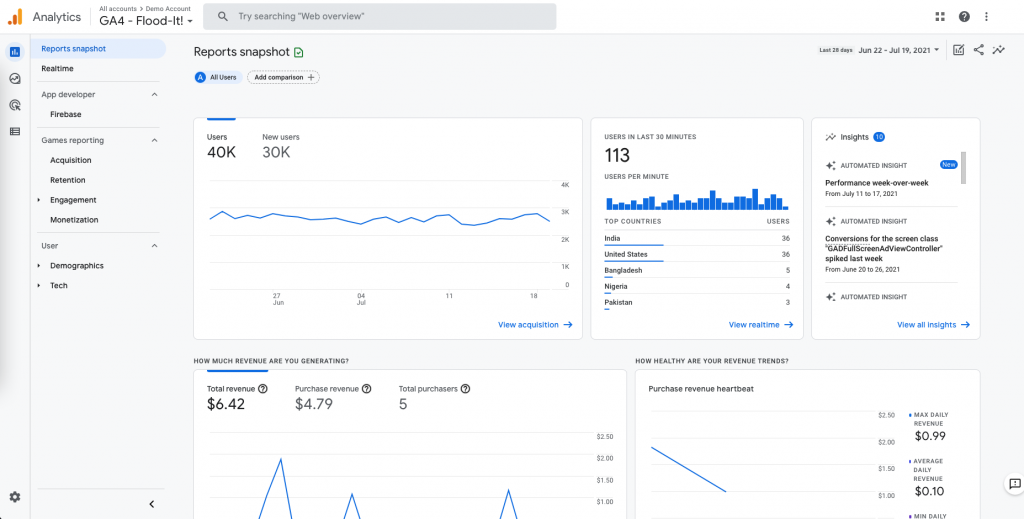 Google Analytics is a free SEO tool from Google. It gives you access to a broad range of data that you can use to improve SEO, as well as track and analyze data about your visitors and site. It's an incredibly robust tool, allowing users to add secondary dimensions to reports, advanced filters to segment results, and even create a quick pivot table without having to export your data to spreadsheet software. For affiliate marketers, Google Analytics can help you figure out where users are dropping out of your funnel so you can tweak your strategy and tactics to keep them engaged long enough to convert.
Pricing:
Free!
---
8. Affise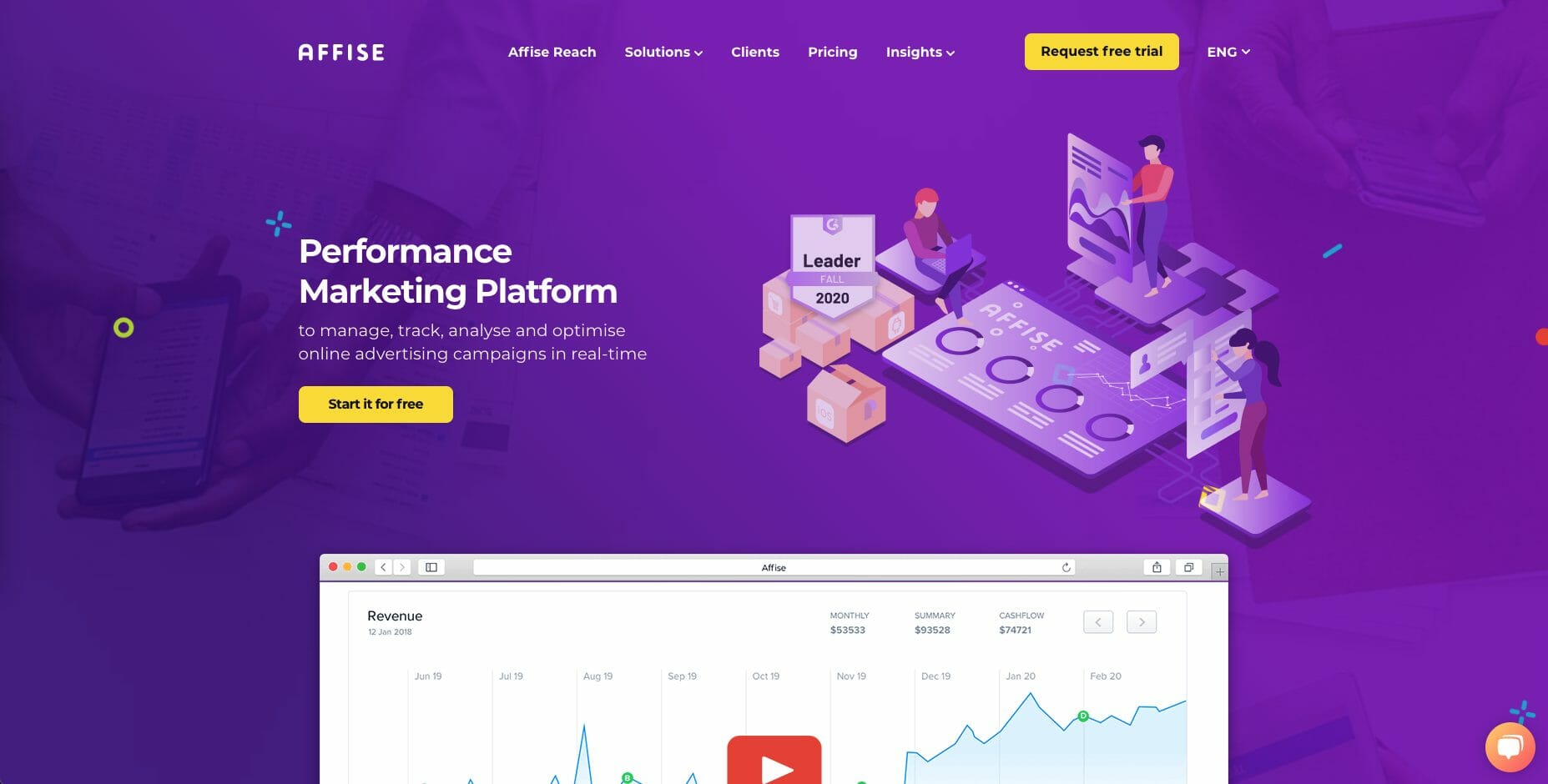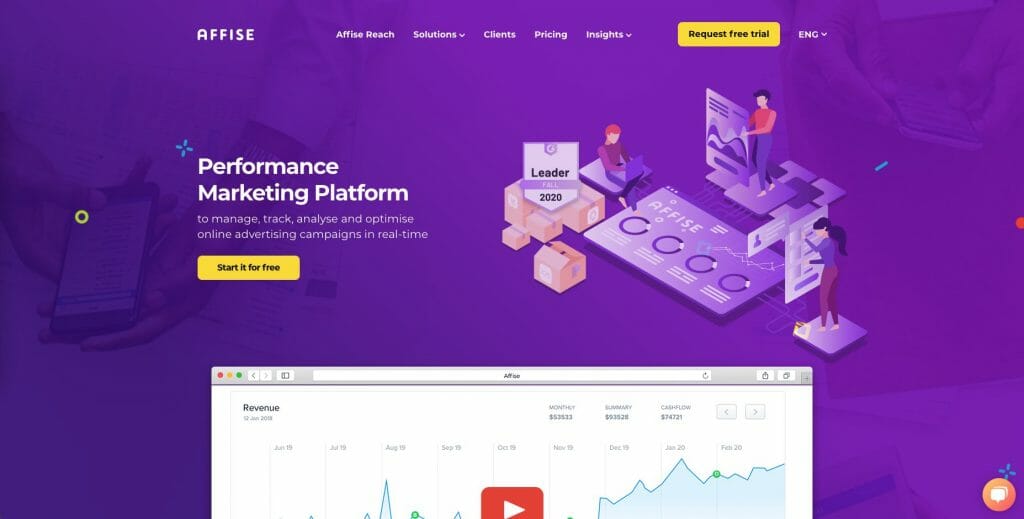 Affise is a performance marketing platform you can use to manage, track, analyze, and optimize online advertising campaigns in real-time. It offers configurable dashboards, smart targeting, multi-currency support, AI smart links, fraud protection, and a whole lot more. Affise lets users automate ad campaigns using data so you can get the results you want.
Pricing:
Scale:

$499/month

Custom:

By quote
---
9. Pretty Links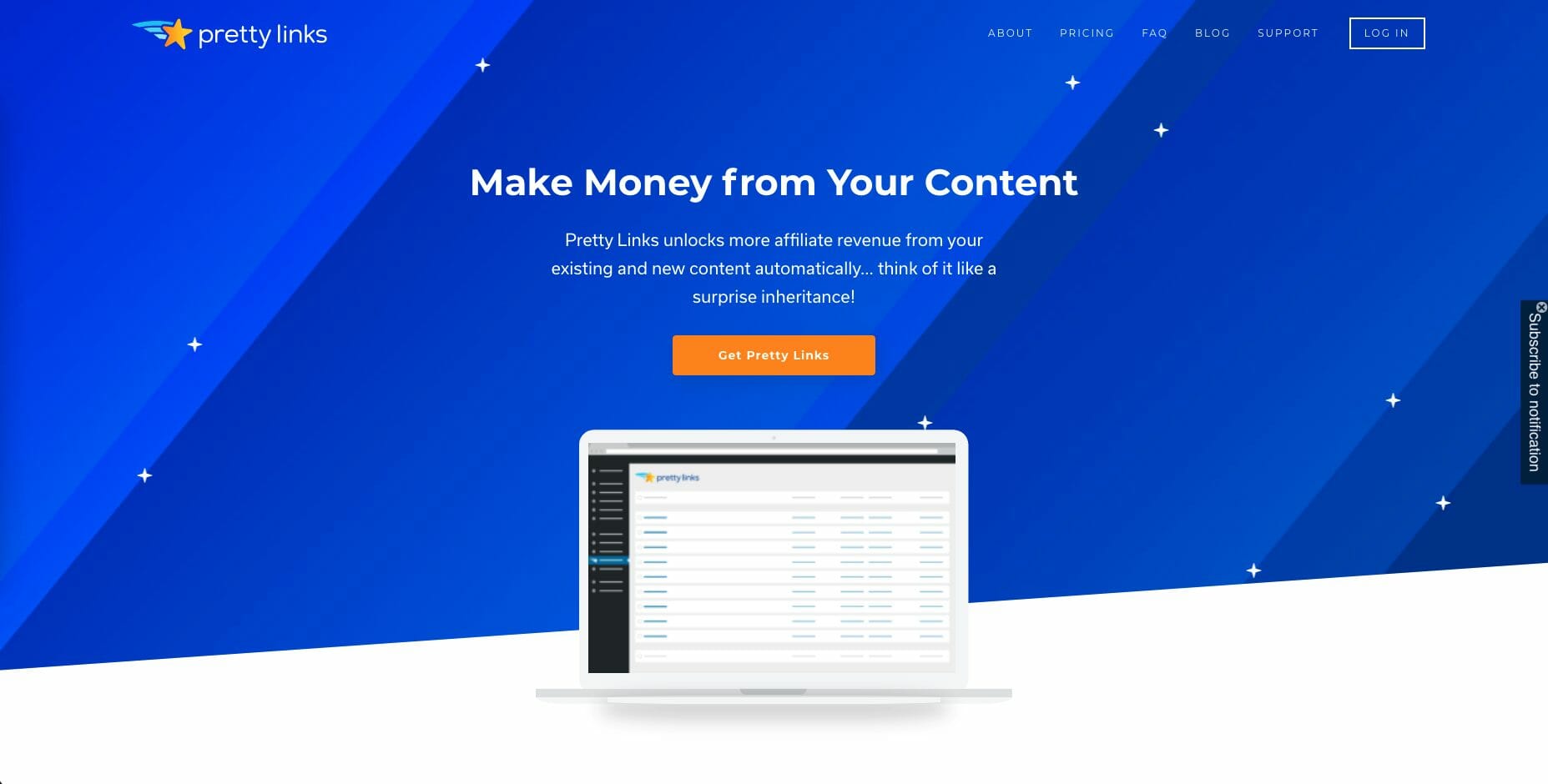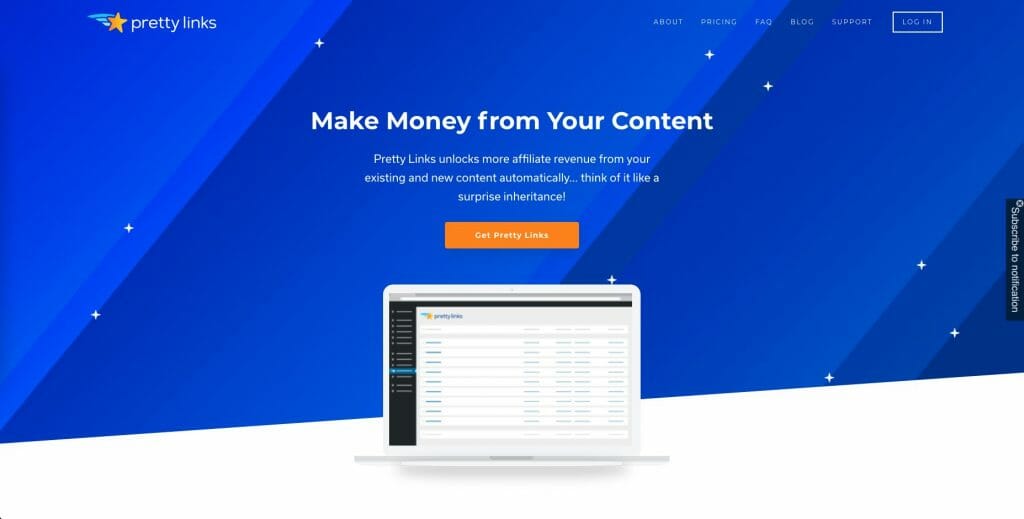 Pretty Links is an affiliate marketing plugin for WordPress that makes those long (and ugly) affiliate links much easier to use. This affiliate marketing tool also makes it a lot easier to brand and advertise links, manage server-side redirects, and monitor the activity on your affiliate links. Pretty Links has some pretty cool automation features, too. You can automatically tweet customized messages when a post is published, add relevant links to your blog posts automatically, specify the number of keywords or key phrases you want, and more. Pretty Links will also analyze the content on your site and replace those keywords with affiliate links.
Pricing:
Beginner:

$79/year

Marketer:

$99/year

Super Affiliate:

$149/year
---
10. Easy Affiliate (formerly Affiliate Royale)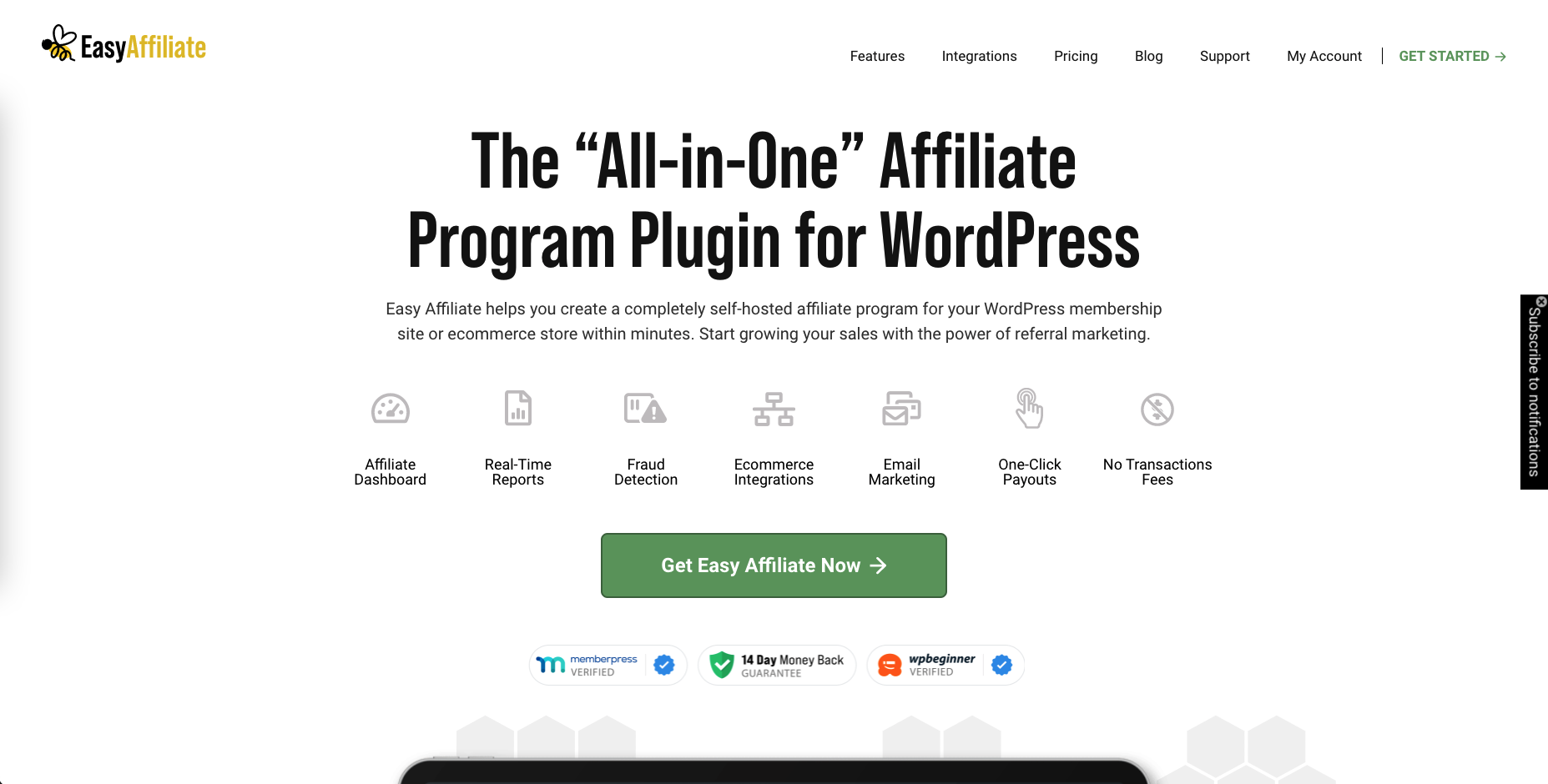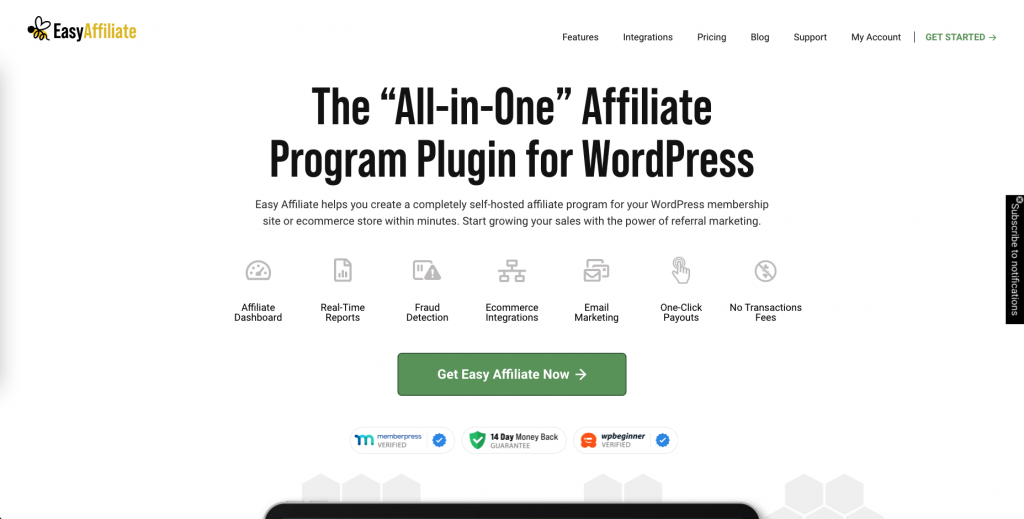 Easy Affiliate is one for the folks with a membership site, eCommerce store, or product of their own they want to bring more attention to with affiliate marketing. It's an all-in-one affiliate program plugin for WordPress that helps you create a self-hosted affiliate program for your WordPress membership site or eCommerce store within minutes. Creating your own affiliate program can help you bring in completely passive income — and you can set your program up to only pay when an affiliate makes a sale. The platform comes packed with features that make managing your affiliate program super easy, including an affiliate dashboard, eCommerce integrations, real-time reporting, fraud detection, email marketing, one-click integrations, and a whole lot more.
Pricing:
Basic:

$99.50/year

Plus:

$149.50/year

Pro:

$199.50/year
---
The Best Affiliate Marketing Tools Are the Ones You'll Use
Affiliate marketing can be an effective and lucrative way to monetize your blog or other marketing efforts and bring in another revenue stream. While affiliate marketing isn't difficult, there can be a long ramp-up before you start seeing your efforts pay off. We recommend checking out the affiliate marketing tools on our list and choosing two or three to get started (one of those should be an analytics tool). From there, you can add more affiliate marketing tools as needed.
Also, be sure to take advantage of the free trials offered by any of the affiliate marketing tools you're interested in. If you find yourself not enjoying the interface or the tool is too difficult to use, move on. Ultimately, the best affiliate marketing tools for you are the ones you're going to actually use.
Frequently Asked Questions
What is affiliate marketing?
Affiliate marketing is the process of earning a commission by promoting products from another brand or company.
How do I get started with affiliate marketing?
Join an affiliate marketing network or head to your favorite search engine and search "product you want to promote + affiliate program."
What are affiliate marketing tools?
Affiliate marketing tools help influencers and marketers manage their affiliate marketing. These tools are helpful with tracking affiliate link performance, tracking your earnings, and learning more about what does and doesn't work with your audience.
What are the tools you need to start affiliate marketing online?
There are hundreds of affiliate marketing tools to choose from. Our favorite tools right now are:
Flippa
ShareASale
CJ Affiliate
AnyTrack
SEMrush
Ahrefs
Google Analytics
Affise
Pretty Links
Easy Affiliate