Even with today's technological advancements and the influx of intricate marketing strategies, referral marketing still proves to be one of the most effective methods for customer acquisition and retention.
It's a powerful tool that enables business owners to maximize their customer base and supplement their marketing efforts. It also empowers customers to share knowledge and help others get access to a solution or information from a reliable source.
But, why are referrals effective? What makes them work? And, how can you create an effective referral marketing program that meets your vision and your goals?
---
Your Go-To Guide for Referral Marketing in 2023:
---
What is Referral Marketing?
A referral is when customers recommend a product or service to other people. It's usually an organic process that doesn't necessarily require much effort from marketers. Referral marketing is incorporating strategies that can facilitate and boost customer referrals. Think of it as a way of deliberately asking your customers to spread the word about your business.
Referrals are powerful, with 84% of B2B buyers beginning the buying process with one. Unfortunately, they're not done often enough, and without a referral marketing strategy, you'd be missing out on a lot of opportunities.
In an ideal world, you'd be getting referrals left and right for your excellent product or service. However, this isn't always the case. Most of the time, and despite having a great experience with your business, your customers will forget to tell their acquaintances about you. A survey conducted by VoltaStrategies highlights this discrepancy, which they call the "referral gap". 54% of satisfied consumers are willing to refer a business but only 29% actually do so.
With referred customers more likely to spend 25% more and refer your business to someone else, not having enough referrals can translate to a loss of potential revenue.
Having a well-thought out marketing strategy can increase the odds of your business getting referrals, which, in turn, would help fuel business growth.
Leads vs. Referrals
But, what about leads?
While both leads and referrals have the potential to generate sales for your business, they differ in many aspects. One of their biggest differences is that the former isn't endorsed and doesn't have that guarantee of approval by friends or family. They're also more challenging to pursue and don't guarantee an opportunity for a sale. Referrals, meanwhile, are recommendations from a trusted source.
We've already determined that referrals are more likely to spend more and have the potential to increase your revenue. Leads from referrals have a 30% higher rate than the leads generated from other marketing channels.
---
Referral Marketing Objectives
Referral marketing has several objectives. We'll take a look at some of the more common ones:
👍 Acquiring new customers
One of the objectives of referral marketing is using your existing customer base to bring in new customers.
However, while this might seem easy in theory, there is one key ingredient that needs to be firmly established before you can build your referral marketing strategy: trust. When it comes to word-of-mouth marketing, trust is invaluable.
Customers have to be able to trust you and your services for them to be motivated enough to recommend your business to their peers. 91% of consumers are more likely to trust the recommendation of their peers over traditional advertising when it comes to making purchasing decisions, and this actually makes sense.
If you really think about it, who do you ask for something that you need? When you need to know about local services, you're more likely to turn to friends and family for advice. If a person ends up recommending something, it's highly likely that they've experienced that particular product or service, were satisfied, and are now willing to vet it.
👍 Increasing customer loyalty
Continuing to provide customers with top-notch services increases the likelihood of your customers recommending you to their peers. But, do you know who your existing customers are?
By taking measures to identify and engage with your customers, you may be able to find more ways to organically grow your brand. There are several ways to do this. You can go the social media route and track those who've mentioned your brand. You can also run an online or in-store survey and ask customers how likely they are to recommend your business to their peers.
From there, you can start formulating an appropriate referral program that incentivizes your customers' referrals, both online and offline.
👍 Retaining current customer base
Retention is engaging with your current customers in such a way that encourages them to continue patronizing what you're offering. It's about making relationships that last.
Retention plays a big role in your growth. It's so crucial that a 5% increase in customer retention can herald an increase in profits ranging from 25% to 95%. Plus, it's more expensive to acquire new customers than it is to retain them, with customer acquisition costing five times more than retaining an existing customer.
Moreover, loyal customers are five times as likely to repurchase from a business and four times as likely to refer their peers. They're also more likely to spend more than your new customers. And if you're thinking of launching new products, your loyal customers are 50% more likely to try it, shares Neil Patel.
If you want to measure your customer retention rate, here's a handy formula you can use:


Subtract the number of customers that you've acquired during the calculation period from the total customer base at the end of the period. Then, divide that number by the number of customers you had at the start of the period and multiply by 100.
Being able to acquire and retain your customers paves the way to building your unique database. If you're working on e-mail marketing efforts, this can complement your referral marketing campaigns.
It can be difficult to encourage most customers to sign up for e-mail blasts. In fact, the average opt-in rate is at 1.97 to 4%. However, if you have referred customers, then they're more likely to sign up to receive your e-mails.
The bottom line is, retaining your current customer base is a great way for you to lessen costs and to attract new customers through word-of-mouth. It's also a way for you, as a business owner, to foster lasting relationships with your customers.
👍 Re-engaging contacts
Losing customers is a bitter pill to swallow for any business, but there are ways to re-engage them.
To re-engage your lapsed customers, you need to identify which ones are the most likely to transact with your business again. You should also work on crafting a unique message that showcase your USP. Communicate what sets you apart from the competition.
Having a referral incentive, be it a discount or access to exclusive perks, is a tool you can use to entice lapsed customers to return.
👍 Getting higher lifetime value
Referred customers are the ones who are more engaged and are more likely to stay with your brand. They could also prove to be your most valuable clients.
There's a higher probability of selling to an existing customer, compared to selling to a new prospect. The former is also more likely to spend more.
But, what is customer lifetime value (CLV) and why is it important?
Customer lifetime value is a measurement that determines the value of a customer within the context of your company, given an unlimited span of time. Simply put, it's how much profit a customer can give to your brand over the course of your relationship.
The CLV is an important metric that enables you to develop new marketing strategies to acquire new customers and retain your existing ones. It also provides you with an idea of what a reasonable cost per acquisition would be. This helps you identify which customer segments are the most valuable to your business.
When optimized, the CLV can pave the way for improved customer loyalty and retention. By continuously providing your customer with excellent products or services and pairing those with a solid incentive program, you'd be able to drive customer loyalty and retention. This, in turn, translates to an increase in referrals, better reviews, and revenue.
Want to find out what your customer lifetime value is? Here's a simple way to determine CLV, according to HubSpot: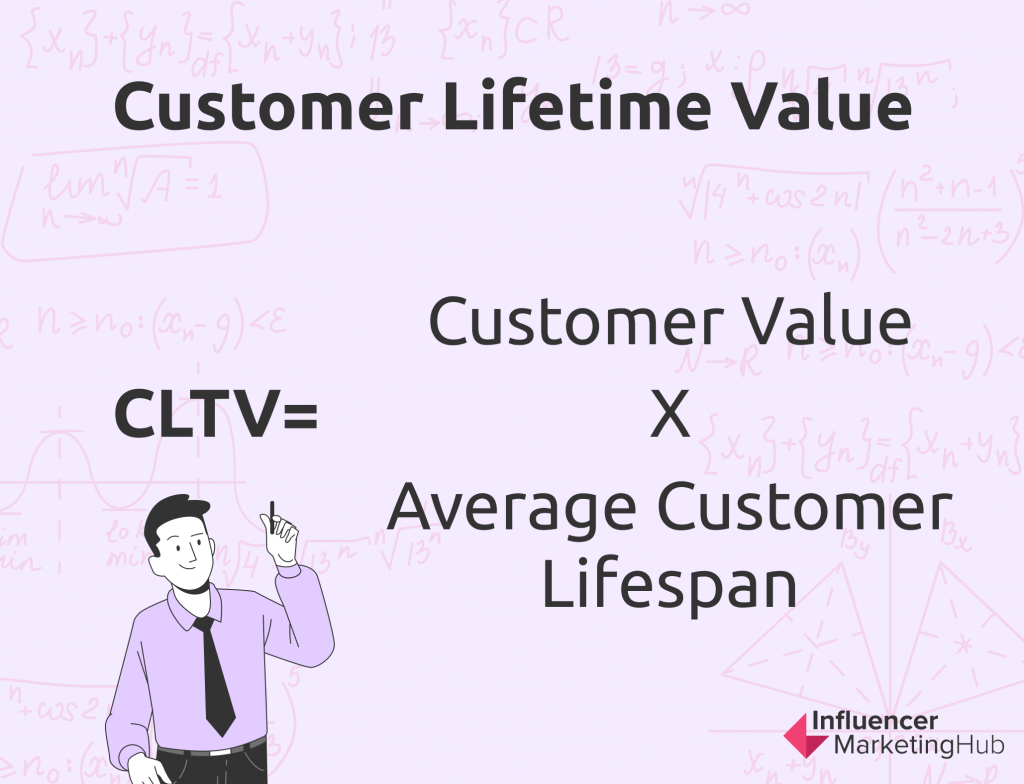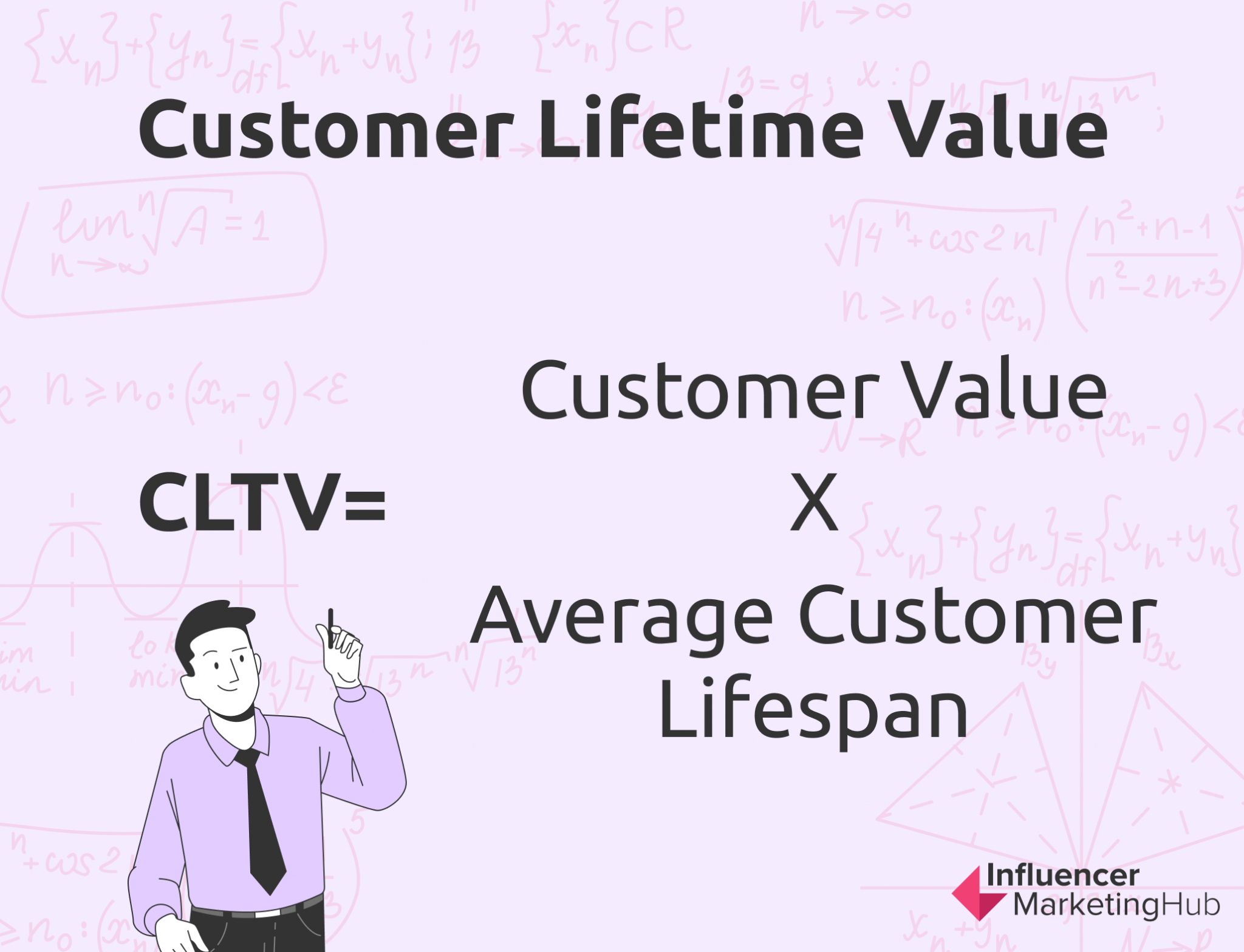 To calculate your CLV, multiply your customer value (CV) with your average customer lifespan. Your customer value can be determined by multiplying your average purchase value with the average number of purchases.
---
Why is it a Powerful Tool?
Word-of-mouth plays a big role in purchasing decisions. In fact, 92% of people trust recommendations from friends and family over any other type of advertising, while 88% trust online reviews from other consumers.
Simply put, referrals can give you the best leads. Why? It's no secret that humans are social beings, and it's natural for us to share our experiences, whether good or bad, with our family and friends. There's a need to rely on each other to survive daily challenges. Friends and family are also less likely to give us misleading or bad recommendations.
For referrals to work, you also have to factor in trust. Aside from the trust that customers have in recommendations from peers, you also have to put in work to build trust among your customers. This is crucial if you are to build a strong referral network.
Having a solid referral network gives you the opportunity to improve customer loyalty and create a community that stands behind your brand. A strong referral network is also an important component if you're looking to grow your business.
We've already established that consumers are more likely to trust the recommendation of their peers over other advertising channels.
Take for instance, the case of referral pages. According to a SaaSquatch study, 14% of customers who visit a referral landing page are more likely to take action. This is because referrals are highly targeted, given that customers tend to refer their peers who lean into taking action by buying a product or availing of a service that has been recommended to them. The same study shows that 69% of referred users convert, compared to only 4% of visitors who convert.
---
The Benefits of Referral Marketing
Referral marketing isn't a novel thing and a referral marketing campaign isn't just something that's nice to have as a part of your marketing strategy. It offers a whole host of benefits, including:
🧐 Generating more revenue
Referrals can generate more revenue for your business. Referrals are more likely to spend more and there's more opportunity for you to generate new sales through referrals. You can also drive sales when you encourage your existing customers to buy again through incentives. With a solid referral marketing strategy, you can even urge lapsed customers to reinvigorate their buyer's journey with you.
🧐 Growing a targeted audience
Once you've gained your customers' trust, it would be relatively easier for you to motivate them to support your brand and promote it to their peers. With referrals, you have the opportunity to tap into a segment that's targeted and more likely to take proactive action.
Referred customers are also more likely to become your most loyal customers. They're also more likely to stay loyal to your company, thus giving you a better CLV. Moreover, if you offer incentives that benefit both the existing customer and the new one, you'd be increasing the odds of them becoming satisfied customers.
🧐 Giving you a cost-effective means to reach out to customers
Traditional marketing tends to be a time-consuming and expensive endeavor. Referral marketing incurs lower costs, as you'd be operating on the principle that you're already working with an established customer base for further promotion.
Retaining customers is also more cost-effective compared to acquiring new ones. With word-of-mouth marketing, you'd have better customer retention. By focusing on your existing customer base and encouraging them to make repeat purchases, you can effectively lower your customer acquisition costs.
Furthermore, you can use automated referral programs that make referral marketing more convenient for you. They're able to automate tasks and are easy to set up and manage. By using this kind of program, you'd be able to save time and money, allowing you to focus on all the other aspects of your business.
🧐 Enabling you to offer an alternative form of engagement
Customer engagement can take on various forms. For instance, you may already be working on your social media or e-mail marketing campaigns. By incorporating referral marketing into your overall marketing strategy, you'd be able to diversify your customer engagement efforts.
Referral marketing also pushes you to further engage and communicate with your customers across various channels. You can engage your current or referred customers publicly by showing some appreciation for them on your website or social media platforms. This can motivate them to continue referring your business to their peers.
By increasing your customer engagement, you'd have the opportunity to come up with a database of brand ambassadors, which allows you to gain insight on their behaviors. This, in turn, creates an opportunity for you to come up with and market specific offers, promotions, or rewards.
🧐 Increasing brand awareness
Referral marketing opens a lot of doors. With word-of-mouth, there'd be conversations about your brand across a larger audience. Your brand can get attention from target customers who you might not easily have access to. This, in turn, leads to increased brand awareness. With 49% of consumers citing their friends or family as their top source of brand familiarity, referrals are one of the most effective ways to expand your reach.
🧐 Creating a personalized buying experience
With referral marketing, you can gather valuable data that lets you create and deliver a more personalized buying experience for your customers. Moreover, this gives you the opportunity to craft new campaigns and stay updated with the latest trends.
---
Tips on Building a Better Referral Marketing Strategy
Creating a referral marketing strategy from scratch may seem difficult, but it doesn't have to be. Here are some tips to help you build your own referral marketing strategy:
👀 Ask for referrals
One of the simplest solutions to get referrals is to ask for them from your existing customers. If you're wondering when to do this, the best time to ask for a referral is after you make a sale.
One of the reasons why a referral campaign fails is because salespeople ask their customers for a referral a little too late. The problem with this is the customer isn't excited about the product or service anymore, even if they happen to use it frequently, simply because it's not new to them anymore.
Asking right after the sale is the optimal time because it's at this moment when the customer is still very excited about your product or service. Of course, there's no guarantee that they'd refer you to their peers, but it's worth a try. In case they don't give you anything of value the first time, try asking them for a second time. Chances are that if you ask them again, they'd be more likely to give you a referral this time around.
Aside from knowing when to ask, you should also consider how you'd ask for referrals. Get to know your customers' behaviors and familiarize yourself with their motivations and preferences.
Asking for referrals is one way of recognizing their value and power. It also communicates to your customers that you know the value of your product or service.
👀 Identify who your target referrers are
It's a reality that many business owners have to deal with: not all of your satisfied customers are willing to refer your business to their peers.
Fortunately, there's a solution and it's being able to identify your target referrers. You can do this by looking at your customers' purchase history, engagement with your brand, and feedback.
Find customers who patronize your products or service and those who interact with your brand on your social media channels. To get their direct feedback, you can start a survey. You can use the data you get from the survey to determine who is more likely to give referrals.
From there, you can come up with a list of your most loyal customers who you can prioritize for your referral campaigns. On this note, it's also helpful to continue to incentivize the rest of your customer base.
👀 Determine what your incentives will be
Which incentives are the right ones for your respective campaigns? Offering a reward for referrals further encourages customers to give a referral.
It pays to give more thought to the type of incentive that you'd be giving. Here are some things to consider:
Should you provide two-sided incentives—one that rewards both the referrer and the referred?

Would a tiered incentive system be a better fit for your marketing strategy?

Should you look into offering product-based rewards instead?
Regardless of the incentive type, offering a reward increases the odds of a customer giving you a referral. What's surprising is that the size or value of the reward isn't necessarily a factor that matters.
👀 Consider creating a rewards or a referral program
One of the strategies you can implement, and one of the most common, is creating a solid referral program. By having one in place, you can create a standardized way of inviting and incentivizing your customers for their referrals.
When creating a referral program, keep in mind that you need to design one that encourages conversion. Carefully think about how your campaign will look, sound, and feel, making sure that it aligns with your brand and your goals. For this, you'll have to be creative in crafting your copy and making use of attention-grabbing headlines.
You can also look at offering a rewards program to encourage repeat visits and customer retention. A rewards program incentivizes their purchases and can increase the likelihood of customers having a positive experience with your business. This, in turn, can prompt them to refer your business to their peers.
For both the rewards and the referral programs, you need to take into account how accessible and easy to share they are. The hallmark of a good program is how easy it is for customers to send a referral to their friends and family.
👀 Utilize analytics and tracking
Creating a solid referral marketing strategy entails trial and research. To optimize your strategy, you need to incorporate an analytics and tracking system, which allows you to gauge your campaign's performance and effectiveness.
You can easily access this system if you're using a referral program software. This comes with built-in analytics, which would allow you to monitor referrals and their effects, among other metrics.
👀 Don't forget to thank your referrers
It's also important to thank your referrers. You can do so by sending them a "thank you" message or by giving them a reward. You should also thank their referred friend for doing their business with you.
---
Examples of Impressive Referral Marketing Programs
Now that we've covered the basics of referral marketing, it's time to look at two top-notch referral marketing programs:

Dropbox is known for having one of the most successful referral programs of all time. In a bid to expand their customer base, they're offering existing users additional storage space. What's great about this program is that customers can get a storage boost per referral. Depending on the Dropbox account you have you can get up to 16 GB (Dropbox Basic) or 32 GB of storage (Dropbox Plus).
With this campaign, they were able to grow their customer base from 100,000 to 4,000,000 within a span of 15 months! Moreover, this is an ingenuous campaign because of three reasons:
It encourages users to utilize Dropbox's core offering

The storage spaces given are generous enough to you want to use it

It facilitates a cycle: the more friends you refer, the more storage space you get
---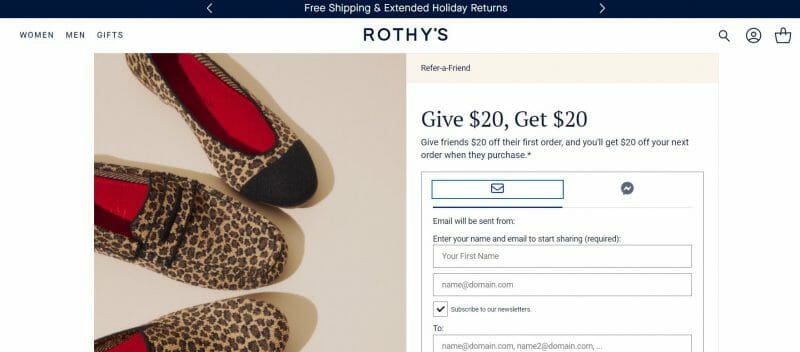 Rothy's is known for manufacturing products made from 100% recycled plastic water bottles and other recycled materials. Over the years, the startup has amassed a dedicated following, which resulted in a growing market and community. In 2018 alone, the company has sold more than a million pairs of shoes, enabling them to generate revenue totaling more than $140 million.
They're running a "Give $20, Get $20" referral program that gives referred customers $20 off their first order. The referrers, in return, get $20 off their next purchase.
Frequently Asked Questions
Can I use referral software to automate processes?
Yes, you can! Using referral software or other trusted marketing tools can help streamline your operations and it makes it easier for you to monitor your referrals and track their performance.
When should I follow up on my referrals?
You should take advantage of a referral quickly. Waiting for too long before following up on a referral may cause you to miss an opportunity to acquire new customers. While a customer may have given you a referral, it's highly likely that they've given your competitors a referral too.
What are the referral programs that I should consider?
There are many types of referral programs. Some of the most common that you can look into are contests, giveaways, loyalty programs, referral discounts, and offers for upgrades.
What are the things to avoid when coming up with a referral marketing strategy?
One of the most fatal mistakes you can make is not making an effort to stay on top of your customer's mind. If your customers don't remember you, you might be missing out on potential referral leads. To avoid going into obscurity, you need to create a program that incorporates a long-term engagement strategy.
How else can I gain more referrals?
One of the best ways to solidify your referral marketing strategy is by managing your business's reputation in both online and offline settings. Even though your customers have referred you to their peers, it's highly likely that their peers will conduct their own research. As such, it pays to manage your reputation by taking proactive control of online reviews and by creating a mobile-friendly website.