Advertising Disclosure
Advertising disclosure:
Our partners compensate us. This may influence which products or services we review (also where and how those products appear on the site), this in no way affects our recommendations or the advice we offer. Our reviews are based on years of experience and countless hours of research. Our partners cannot pay us to guarantee favorable reviews of their products or services.
AI art generators fuse imagination and technology to create artistic wonders. This guide unveils the finest tools that are revolutionizing the creative landscape. These tools make it easier than ever to transform mere text into captivating visuals. For Etsy sellers or budding artists seeking innovative ways to express themselves, these AI-powered companions can shape your creative journey in extraordinary ways.
---
Top 10 Best AI Art Generators for Etsy
1. Adobe Firefly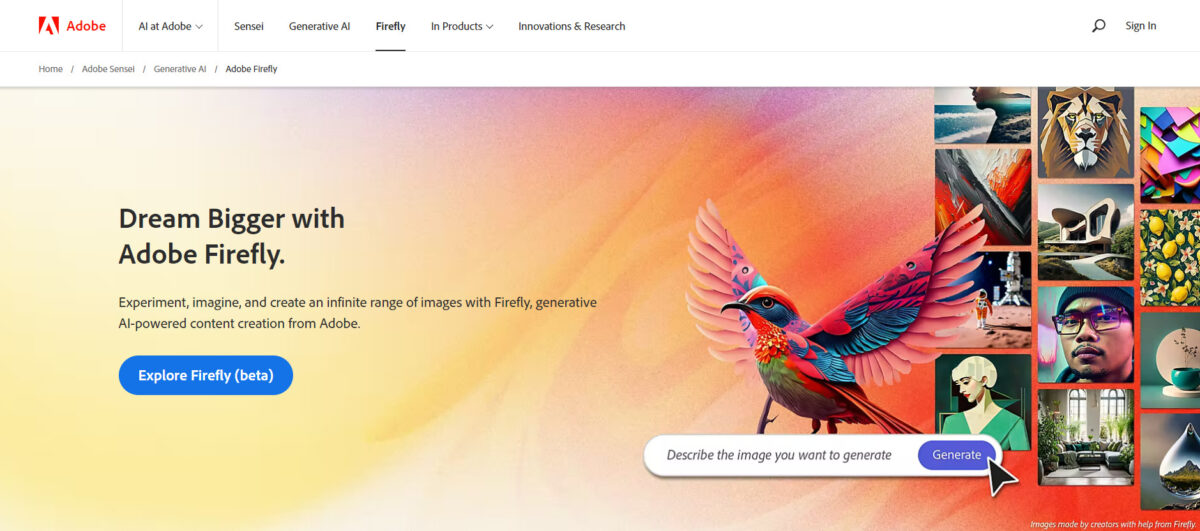 Firefly is one of the recent additions to Adobe's suite of tools for ai content creation. Powered by generative AI, Firefly empowers creators to ideate, create, and communicate in ways previously unimagined.
The main appeal of Firefly is its exceptional ability for image and text effect generation. It can translate simple text prompts into vivid images and conjure imaginative visuals from more detailed text descriptions. Trained in over 100 languages, it can transform words into captivating artistry for global users. 
While currently in its beta phase, Firefly is expected to offer creators commercial potential. Eventually, it will allow creators to harness its generated content to craft remarkable visual narratives for commercial uses. You might not be able to sell images generated using this tool yet, but you can use them to enhance the design of your Etsy shop and product images.
Key Features:
Generative fill and recolor
Text effects
Image extension
3D image transformation
---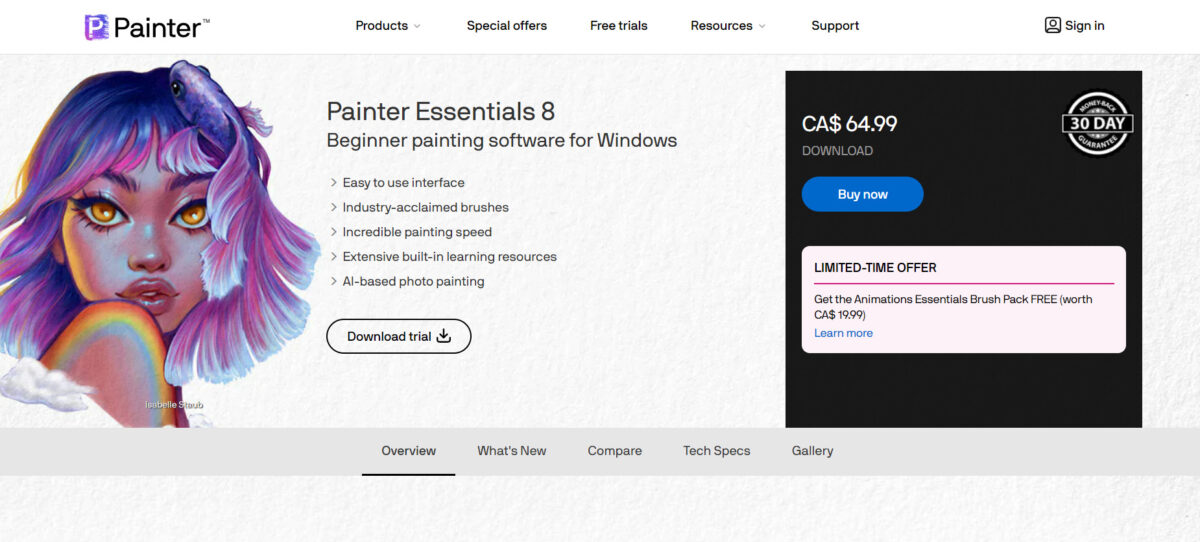 Painter Essentials is a digital software designed by Corel specifically for beginners. This easy-to-use platform opens the door to a realm of creativity for those who want to enter the world of digital art. It is equipped with uncomplicated yet powerful tools that nurture creative spark and unleash artistic potential.
With its intuitive user interface, you can easily access and use brushes and editing tools. Tackle large canvases, zoom features, and intricate brushwork with ease and speed. Compatibility is also not an issue. You can seamlessly transfer files between Photoshop and Painter Essentials while preserving colors and layers. Best of all, you can also brush up your skills with learning resources available for Corel users. 
Key Features:
AI-powered automatic painting
Creative brush packs
AI capabilities for image transformation
Symmetry tools
---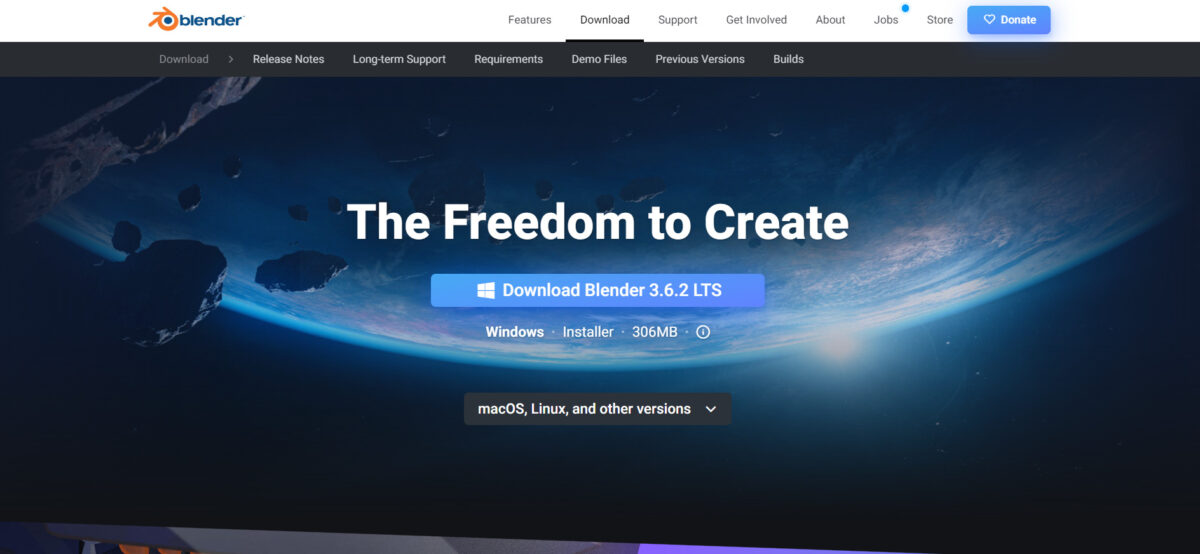 A free and open-source 3D CG technology, Blender empowers creators to explore the limitless possibilities of 3D content creation. It offers a complete 3D pipeline for video editing, game creation, and other uses.
Blender has a customizable interface. You can tailor the UI, window layout, and shortcuts to your preferences and create a personalized workflow. Developed for videos and animations, its toolset allows you to achieve mesmerizing renders, intricate sculpting, accurate motion tracking, detailed composting, and powerful simulations.
One downside to Blender is it's not exactly beginner friendly. You need some technical knowledge and advanced skills to utilize the software. However, the Blender community and free learning resources can guide you to pursue your passion for 3D CG and AI creation.
Key Features:
Rendering, Modeling, and Sculpting
Animation and Rigging
VFX
Simulation
---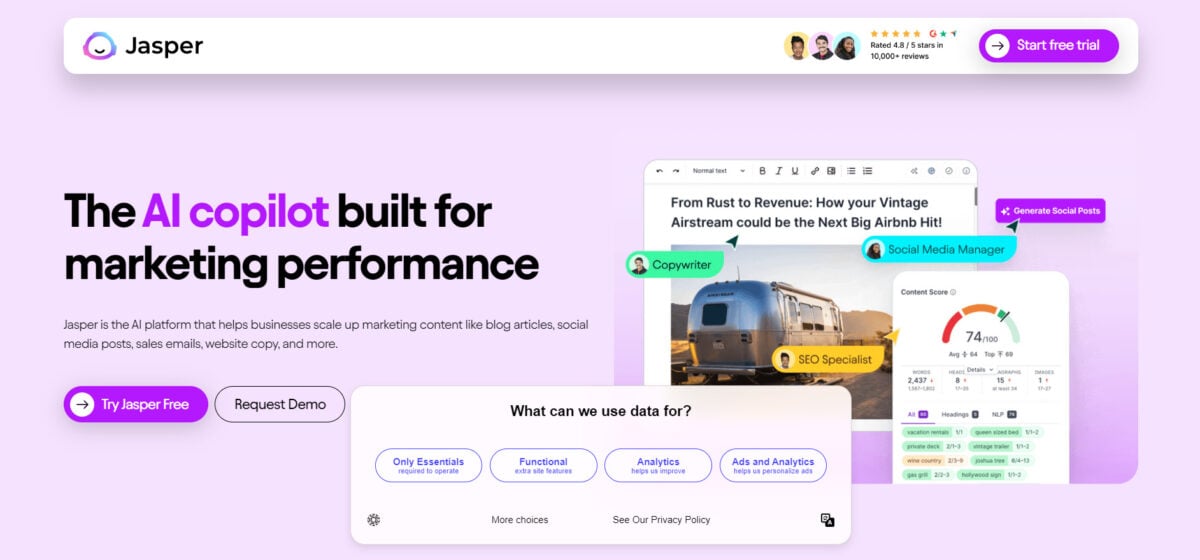 Jasper Art is one of the easiest AI art generators to use. Its user-friendly creation process involves only three simple steps – write a prompt, select a style, and generate your art. This makes it ideal for those who want a fast and efficient way to create visual content. Moreover, Jasper Art doesn't compromise on quality. It produces high-resolution images with a pixel count of up to 2k, so your creations remain sharp and vivid.
Jasper Art is a helpful, creative partner for graphic designers, business owners, and content creators. It gives users the freedom to use the generated images for commercial purposes without any worries about licensing or royalties. Generated images can also be downloaded without any watermarks.
Key Features:
High-resolution image generation
Unlimited image variations
Watermark-free images
30+ languages
---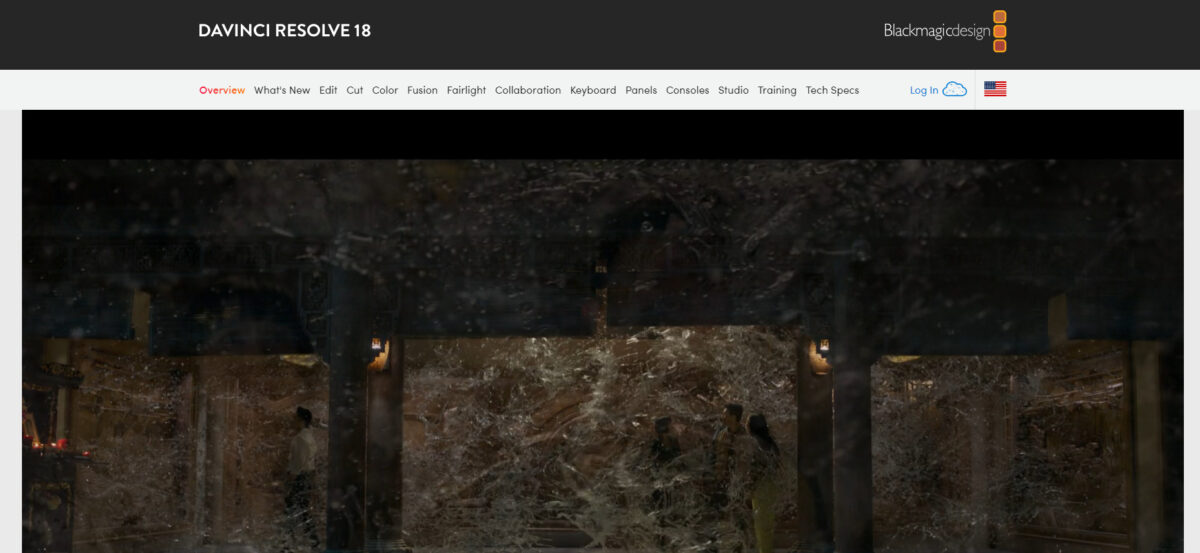 DaVinci Resolve 18 primarily focuses on video editing, color correction, visual effects, motion graphics, and post-production. If you want to take your artistry from static artwork to dynamic videos, the platform is worth exploring. While it does not offer the same functionalities as typical AI art generators, you can use its AI-powered features for creative enhancements.
DaVinci Resolve blends deep neural networks, machine learning, and artificial intelligence to unlock features like facial recognition, object detection, smart reframing, and more. You can easily sort clips based on individuals, reframe shots, or upscale. With its unified interface, you can seamlessly work across editing, color correction, visual effects, and audio post-production.
Key Features:
Proprietary neural engine 
AI-powered relight 
Audio mix automation and editing
VFX collaboration
---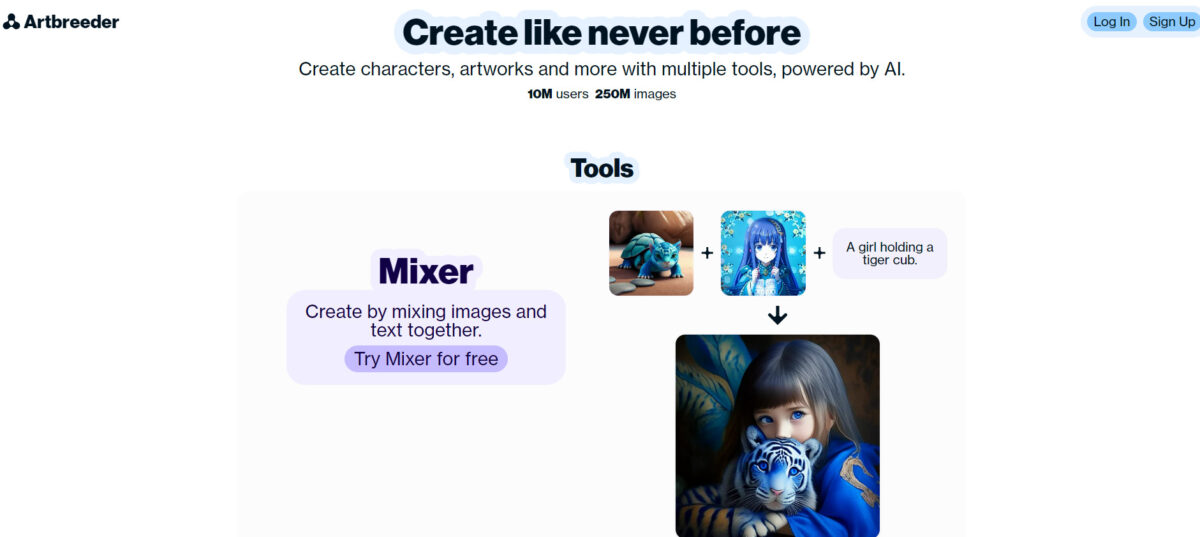 Artbreeder offers a unique and collaborative approach to AI art generation. Powered by its sophisticated toolkit and AI technology, it allows users to blend images and texts, mix and modify visual genes, expand and extend images, and many more. It runs on BigGAN and StyleGAN models to generate and manipulate images.
Artbreeder doesn't just offer a one-way street of creation – it is a multidimensional canvas where artists collaborate and innovate. It is a platform driven by the convergence of AI and the collective spirit of creative exploration.
Key Features:
Text and image blender
Genetic image editor
Image extrapolation
Creative remixer
---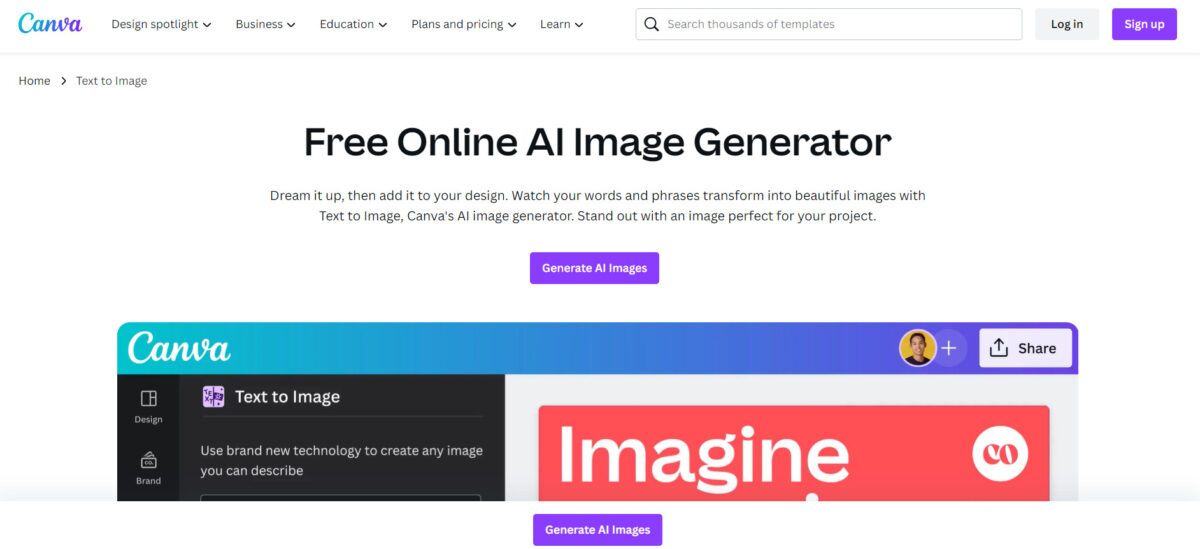 Canva's Text-to-Image feature makes it possible to transform text prompts into striking images. Powered by AI, it allows users to create professional-looking visual content without the need for advanced design skills. With its basic features free to use, all you need to turn your creative visions into stunning visuals is a free Canva account.
Using Canva AI Image Generator, you can create images from simple text prompts. You can also convert these AI-generated images into different art styles. Other editing and enhancement tools enable you to customize the images and refine your ideas so they evoke the emotions and thoughts you want to convey. One thing that sets this tool above others is its capability to translate texts in your designs into over 100 languages. This makes it an ideal tool for creating art that speaks to global audiences.
Key Features:
Multiple art styles for AI-generated images
Magic edit and eraser
Automatic text translation
Cloud storage and real-time collaboration
---
DALL·E 2 is an advanced AI system that transcends traditional artistry by translating natural language descriptions into visually stunning and realistic images. A successor to the original DALL·E, this innovative tool showcases the remarkable capabilities of AI in the realm of creative expression. DALL·E 2 stands out by its ability to synthesize original artwork that merges concepts, attributes, and styles through the power of natural language prompts.
DALL·E 2 shines as an AI art generator with its powerful capabilities in generating images, enhancing compositions, enabling artistic edits and enhancements, and inspiring experimentation. Compared to its predecessor, it boasts four times greater resolution and improved realism. Along with highly accurate caption matching, this tool captures the essence of photorealistic artistry.
Key Features:
Image generation
Outpainting
Inpainting
Diverse variations
---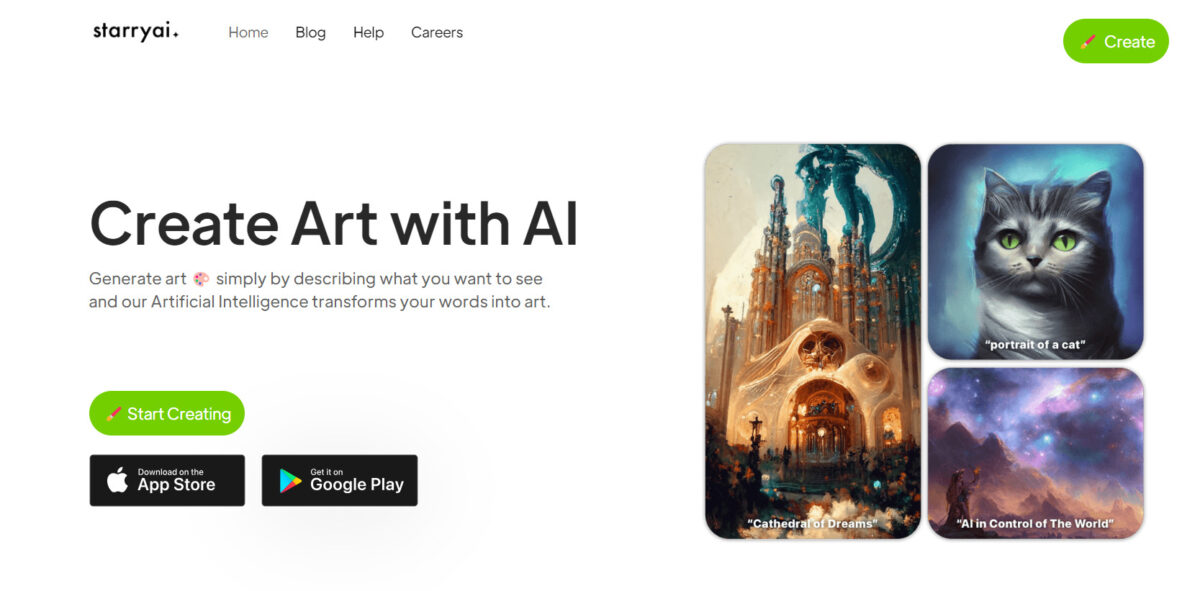 StarryAI is an AI-powered platform that revolutionizes the way art is created. With a simple description of your artistic vision, this tool's AI power deftly transforms your words into works of art. One of StarryAI's standout features is its accessibility. As a downloadable app, it offers users the freedom to generate up to five artworks daily, completely free of charge and without any watermarks.
StarryAI leverages the latest advancements in AI to assist in the creative process. Regular updates to its AI models ensure a continuous enhancement of the art generation process. These also provide users with a wealth of customization options to tailor their creations to match their unique artistic sensibilities.
Key Features:
Bulk image creation
Custom sizing
1000+ art styles
Upscaling, Inpainting, and Evolution 
---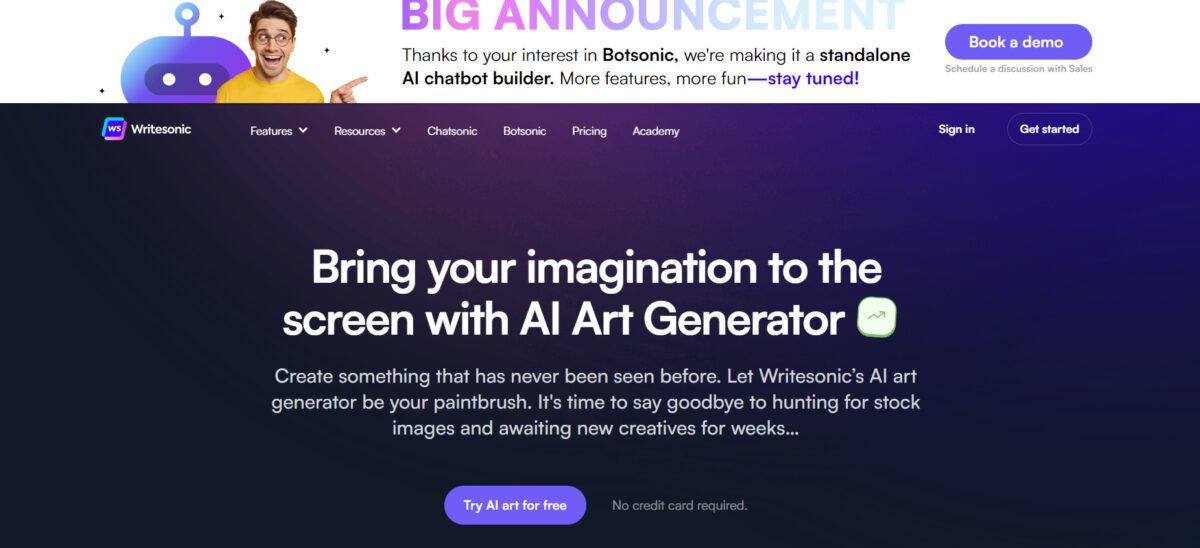 Photosonic is an AI art generator offered by Writesonic. Specifically designed to create visual artwork from text prompts, it can produce unique and original artwork instantly. Simply describe your desired image through text; the AI tool transforms these descriptions into visual pieces.
This tool is focused on generating images, illustrations, and graphics. This makes it an ideal choice for artists, designers, and content creators seeking to bring their creative visions to life through imagery but lacking the time or inspiration to do so.
Key Features:
Instant art creation
User-friendly interface
Royalty-free images
Multi-platform compatibility
---
Tips for Using AI Art Generators
Choosing the right AI art generation tool is not just about the technology. Even the most state-of-the-art tools can lead to poor outcomes if you are unable to fully harness their capabilities or if their features are not aligned with your artistic style. The following tips can help you find the right tool and wield it like a virtuoso.
1. Blend your artistic touch with AI-generated designs. Think of it as a collaboration between you and your virtual assistant, resulting in creations that showcase the best of both worlds.
2. Stay true to your aesthetic. Choose AI styles that align with your brand image and identity. Let AI enhance your vision, not overpower it.
3. Customize and personalize the images. Add your own twists to AI-generated designs. Personal touches give your artwork a unique flair.
4. Experiment with various AI styles to expand your range. Keep your portfolio fresh and exciting by catering to different tastes.
5. Before sharing or selling your images, review and refine AI-generated designs. A little extra effort ensures a polished and professional look.
6. Infuse a sense of exclusivity by using AI-generated designs for limited edition items. Collectors and trendsetters will be all over these unique pieces.
7. Share your AI art generator journey with your audience. Let them in on the process through engaging descriptions and connect them with the magic behind the scenes.
8. Keep your portfolio updated with new AI-generated offerings. Stay attuned to current trends and seasons to keep your audience engaged.
9. If you're selling on Etsy and other platforms, integrate AI-generated items with your handmade products. It's a harmony between traditional craftsmanship and modern innovation.
10. Be aware of legal and ethical standards. Always ensure that you have the right to use AI-generated designs for commercial purposes. Respect ethical guidelines and ensure proper attribution if necessary.
---
Exercise Due Diligence in Using AI-Generated Images
Remember that AI isn't just a tool; it's a paintbrush that adds new colors to your creative palette. Harness its power to bring your imagination to life. Balance, uniqueness, and ethical use will ensure that your AI-powered creations resonate authentically and leave a mark on your audience.
Frequently Asked Questions
Can I sell products generated entirely by AI?
Yes, you can sell AI-generated artwork on Etsy. However, you must check the terms and conditions of the AI software you used to generate it. Some platforms may prohibit the use of these images for commercial purposes. Moreover, consider adding your artistic touch to make each piece unique and reflective of your brand identity.
How do I ensure my AI-generated designs are unique?
Customize AI-generated designs with personal elements that align with your creative style and brand identity. Add your own creative input, color schemes, and other distinct details. Make sure the image reflects your artistic vision to give it a unique flair.
Are there legal concerns with using AI-generated designs for commercial purposes?
Yes, there might be legal concerns when using AI-generated designs for commercial purposes. It's essential to make sure that you have the rights or proper licenses to use AI-generated designs in a commercial context.
How can I maintain a balance between AI-generated and handmade items?
Consider using AI-generated designs to complement your handmade products rather than replace them entirely. Use AI-generated designs to enhance your product offerings and create a blend of traditional craftsmanship and modern innovation. This preserves the authenticity and human touch that Etsy shoppers value in handmade goods.