Amazon is only getting bigger. The most recent stats show that there are over 200 million active monthly customers on the platform, forming a very diverse audience to which your brand can cater. Small and Medium Business (SMB) sellers and third-party sellers are enjoying healthy growth. Over a quarter of a million sellers earned around $100,000 in sales, better than in previous years.
If you're an Amazon seller, naturally, you would want to improve your store's performance. Amazon is a trusted platform, but stiff competition among Amazon sellers comes with its popularity. The millions of businesses joining the venue each year mean you have to stand out in search results, customer reviews, and ads if you want more sales.
---
Amazon Seller Conferences to Check Out in 2022 and 2023:
---
Are Amazon Seller Conferences Worth It?
Due to the pandemic, Amazon seller conferences have previously been limited to online events. But for 2022 and 2023, most events will return to in-person attendance. In-person sessions can help re-establish a much more effective networking potential. With relevant get-togethers and discussions, Amazon sellers can learn new strategies from each other.
Here are several advantages of joining Amazon seller conferences:
Networking. These live conferences enable newbie sellers to interact with fellow businesspeople. It could help one get a closer insight into what type of products are marketed on the platform, what SEO strategy worked for a particular seller, and what possible collaborations sellers could embark on. There's so much to learn from different service providers who share their Amazon advertising experience. Opportunities that you would never have otherwise gotten may arise if you stayed in your bubble.
Marketing Insights. Amazon seller conferences are chock-full of knowledge about growing your business on the platform. Tickets are usually quite pricey, but that's because attendees can gather the latest data on algorithm updates, effective audience targeting, product description copy, and more.
Amazon seller conferences invite the best in the business. So attendees can get a lot of takeaways from each session, especially if you have one particular area of Amazon marketing you want to improve.
Potential Service Providers. Amazon is fast-evolving, which means what worked in previous years may no longer be the best marketing strategy now or in the next few years. Amazon seller conferences are the best venues for scrutinizing potential service providers to see which one fits your business and budget. For instance, you can inquire about different service packages to get on top of your product photos and video content. Or, if you are ready to accommodate foreign currency, you can hire specialists to help your store make that leap.
---
Best Amazon Seller Conferences for 2022 and 2023
Whether you want to attend an in-person event or choose to stick to virtual, or hybrid conferences, there are a multitude of Amazon seller conferences to consider. Here is a rundown of the best upcoming events in 2022 and 2023:
---
When: Sept. 19, 2022
Where: Las Vegas, Nevada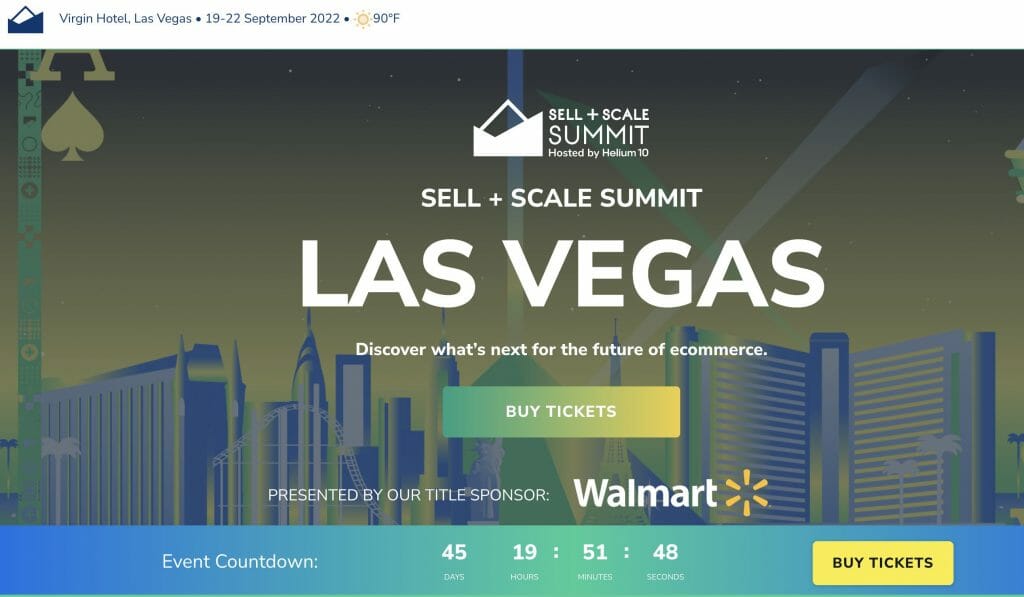 Sell and Scale Summit is a Las Vegas event sponsored by Walmart. It's a grand meeting of top marketing, logistics, and eCommerce experts. With notable speakers, including Gary Vaynerchuk, CEO of VaynerMedia, and Neil Patel, New York Times bestselling author and online marketing extraordinaire, the event is a great way to network and learn more about Amazon strategies.
The four-day event is segmented into three tracks. The first is fortifying your foundation, where discussions revolve around building your brand, pricing, PPC, and logistics. The next track is bolstering the brand, including additional funding to scale the business, improving time management, and balancing one's business and personal life. The last track tackles how your company can dominate—strategies for expanding globally, attracting talent and strengthening established connections.
---
When: Nov. 2022 (exact date to be finalized)
Where: New York City, New York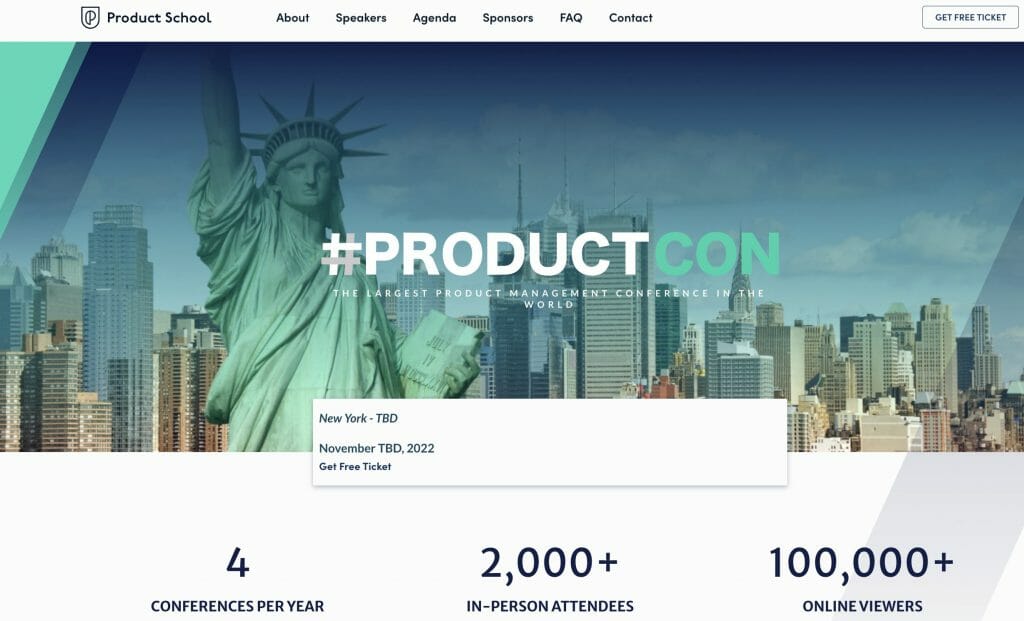 ProductCon is a conference organized by Product School that focuses on building products and actionable strategies on how to craft in-demand and value-driven products. The largest product management event in the world, this conference will feature experts from Amazon, Google, Slack, Airbnb, Netflix, and more.
ProductCon delves into the best practices in AI, VR, IoT and blockchain, and how these can integrate into your business. Product managers and officers can get insider updates on building and scaling products, launching on eCommerce platforms, and how to respond to common problems encountered in the process.
Amazon sellers who are looking to expand their line or want to pivot to another type of product can gain key knowledge on how to start. ProductCon is worthwhile for startups, big enterprises, or individual contributors to an eCommerce team. It's a big networking occasion as well that can get industry partners, sponsors, and fellow product specialists to relate experiences to one another.
---
When: Nov. 7, 2022
Where: New York City, New York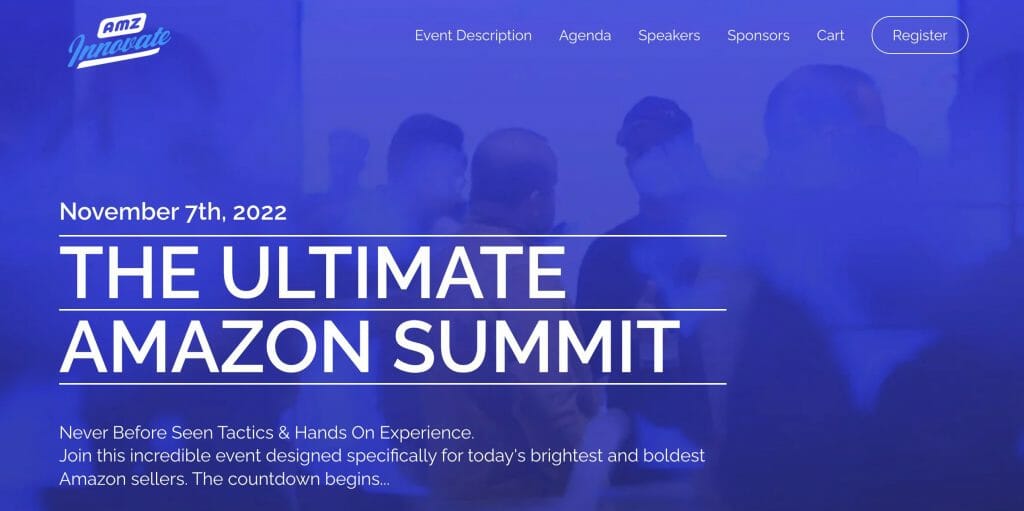 Amazon Innovate 2022 is one of the most highly anticipated events this year. More than 500 Amazon sellers will be gathering in NYC to expand their knowledge and broaden networks within the Amazon ecosystem. Sellers all over the world are invited to attend the summit.
Amazon Innovate is only a one-day event, but speakers and panelists will present exciting new innovations that can drive growth, cutting-edge technologies, and marketing practices that can improve the bottom line for sellers. Among the speakers will be successful 8- and 9-figure sellers, namely, Amit Pandhi, CEO of Pop Chips, Adir Levy who specializes in children's books, and David Ghiyam, co-founder of MaryRuth Organics.
The event will revolve around topics such as innovative hacks and hands-on experience, tactics from 7-figure sellers, and more. A VIP dinner with 8- and 9-figure sellers will also be held after the presentations. Attendees can foster face-to-face relationships with experts and service providers.
---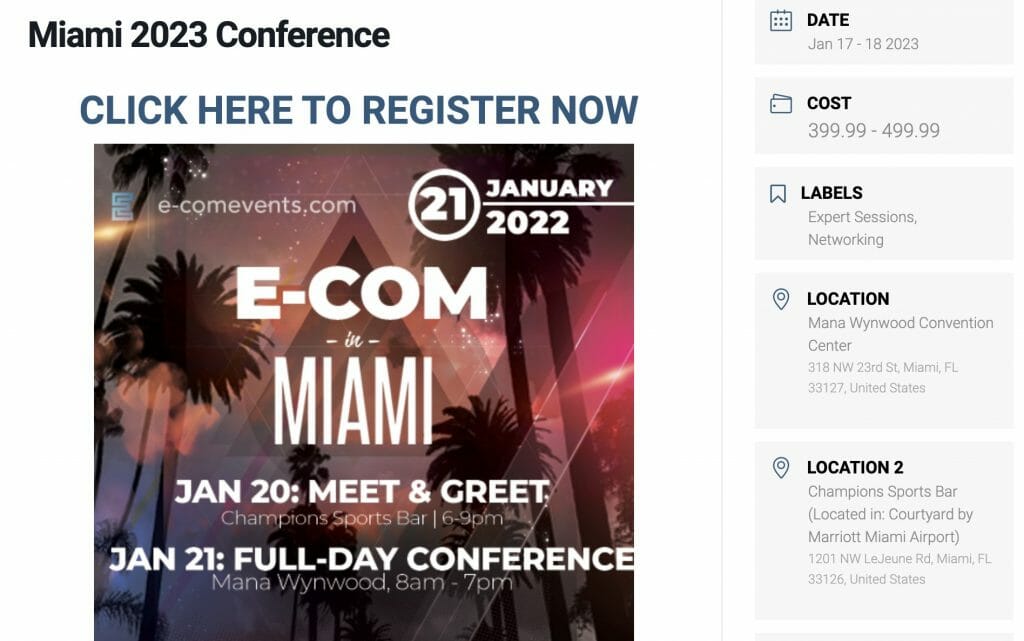 When: Jan. 17-18, 2023
Where: Miami, Florida
E-COM events is launching an in-person conference in Miami, Florida, where Amazon, eBay, Etsy, and other eCommerce sellers will learn updates on marketing and sales processes. The event focuses on the latest tactics to advertise different types of businesses, the latest rules of selling on these platforms, and strategic growth plans for SMBs.
The conference is an opportunity for both seasoned and newer sellers to glean immediate solutions from the experts. Keynote presentations include how to turbo-charge your growth, operational excellence on Amazon, Amazon PPC tracking, and high-performing listings on Amazon, to name a few.
There will be parties, meet and greet with speakers, and giveaways. Attendees can make the most of the event by networking and discussing their experiences with each other.
---
When: Mar. 13-15, 2023
Where: Las Vegas, Nevada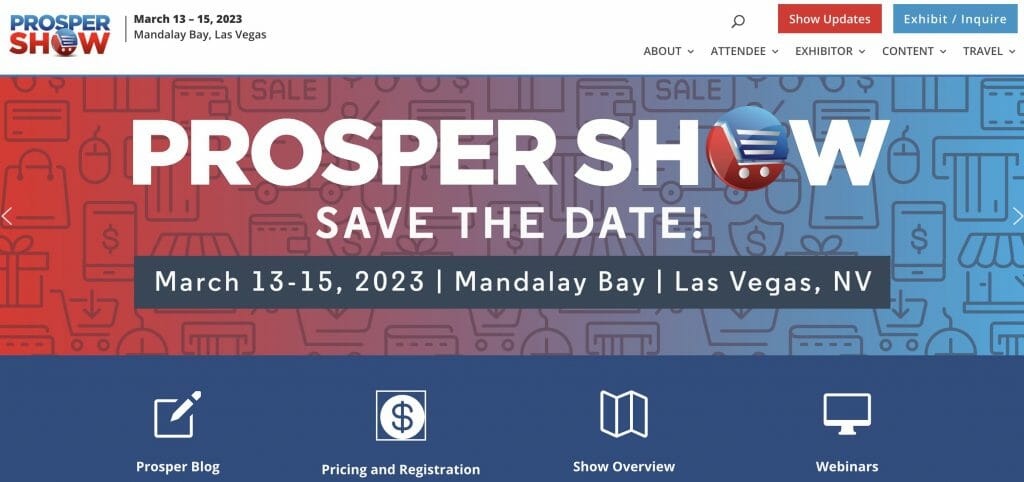 The Prosper Show is a major networking hub and educational authority designed for Amazon sellers. It is a yearly event that businesses and service providers flock to for knowledge-building and networking opportunities. The show has a reputation for filtering out distractions and noise in the Amazon marketplace.
Prosper Show showcases keynote presentations and panel discussions with former Amazon insiders, marketing experts, and the platform's most experienced sellers who can provide the latest innovations on tactics. This is an ample opportunity for Amazon sellers and suppliers to exhibit their work during the event.
Prosper Show also has webinars that do a deep dive on Amazon strategies—topics available now include outflanking competitors using market intelligence data and entrepreneurs' experiences in selling their Amazon business.
---
When: Mar 2023 (exact date TBD)
Where: Prague, Czech Republic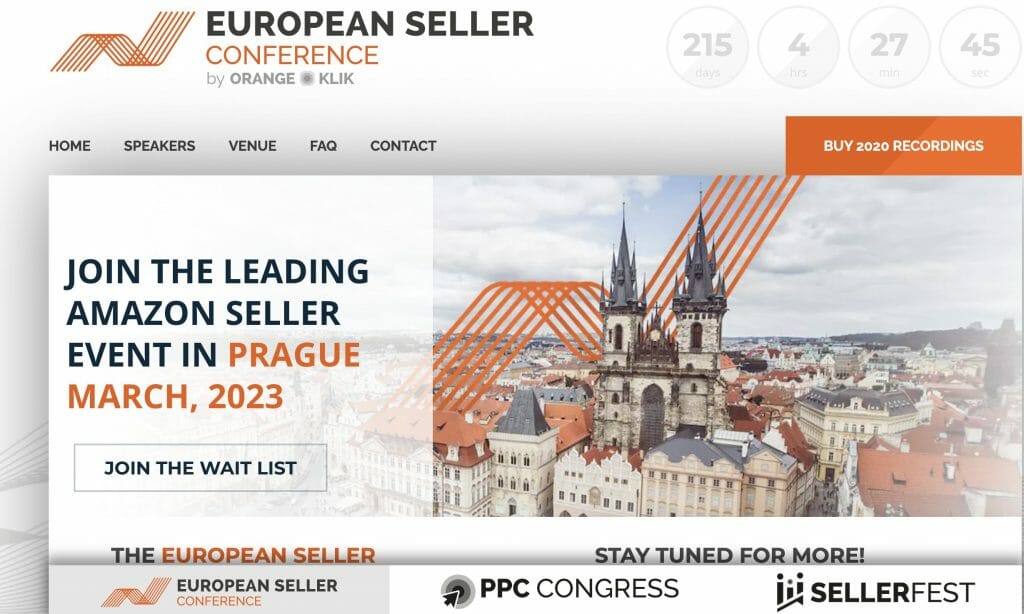 The European Seller Conference is a two-day event organized by Orange Klik, where select Amazon experts share the latest innovations and updates in Amazon marketing. The exact date is still to be determined, but the venue is set in a newly opened Grandior Hotel in Prague. Amazon consultants, employees, sellers, and service providers will converge in the live event.
European Seller Conference expects thousands of attendees who are interested in first-hand info about Amazon practices. From trends and technologies to best practices, attendees will have a chance to gather insights from insiders and sellers who have successfully grown their businesses.
Aside from the keynote presentations, there will be private workshops where small group discussions among Amazon sellers facilitate both sharing of experiences and networking.
---
When: May 6, 2023
Where: London, UK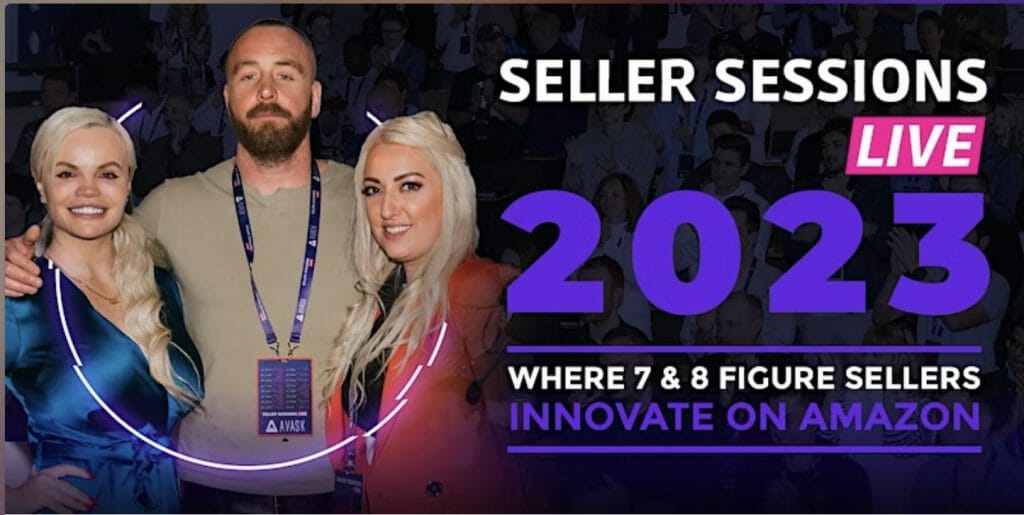 Seller Sessions Live is an event that will condense world-class content from leading Amazon sellers and trendsetters. The conference takes a direct approach to knowledge sharing, bringing a day full of tried and tested marketing strategies that can work for selling on and off the Amazon platform.
Seller Sessions Live is designed to be an interactive learning experience. With tiered seating and an intimate setup, attendees have a comfortable workspace that optimizes learning while listening to each keynote presentation. The event will have workshops as well, to make the sessions more engaging and let attendees work with each other when processing information.
The event promotes a very flexible approach, given that the Amazon landscape is fast-moving—it allows keynote speakers to adapt their presentations right up to the day itself, to accommodate any developments within their topic of choice. There will be in-depth discussions on advanced optimization, starting and scaling products on Amazon and keyword ranking, to name a few. Seller Sessions Live is perfect for Amazon sellers in the UK, Europe, and North America who are looking to up their game using advanced algorithm and conversion strategies.
---
When: June 13-15, 2023
Where: Chicago, Illinois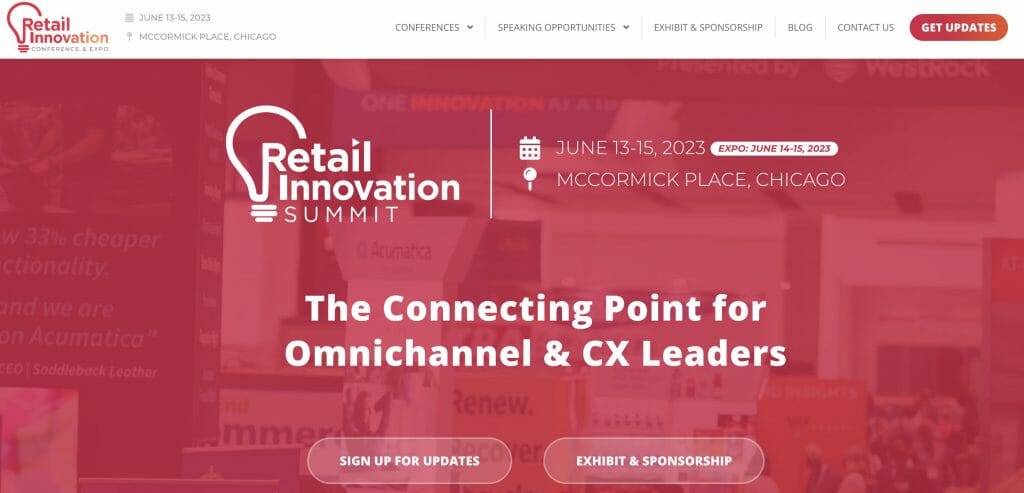 Organizing conferences for nearly ten years, the Retail Innovation Conference has become a sought-after event for senior management to share updates and explore future paths in eCommerce. This year's conference will discuss how marketers can capitalize on the growth of digital consumer behavior during the COVID-19 pandemic in the online space.
Retail Innovation Conference provides a leadership programming setup where the experts can discuss the most pressing issues with attendees. There are panel discussions, case studies on the latest digital investment and implementation, and one-on-one mentoring sessions along with networking parties. There is also an expo floor that can guide your omnichannel experience.
---
When: 2023 (exact date TBD)
Where: Amsterdam, the Netherlands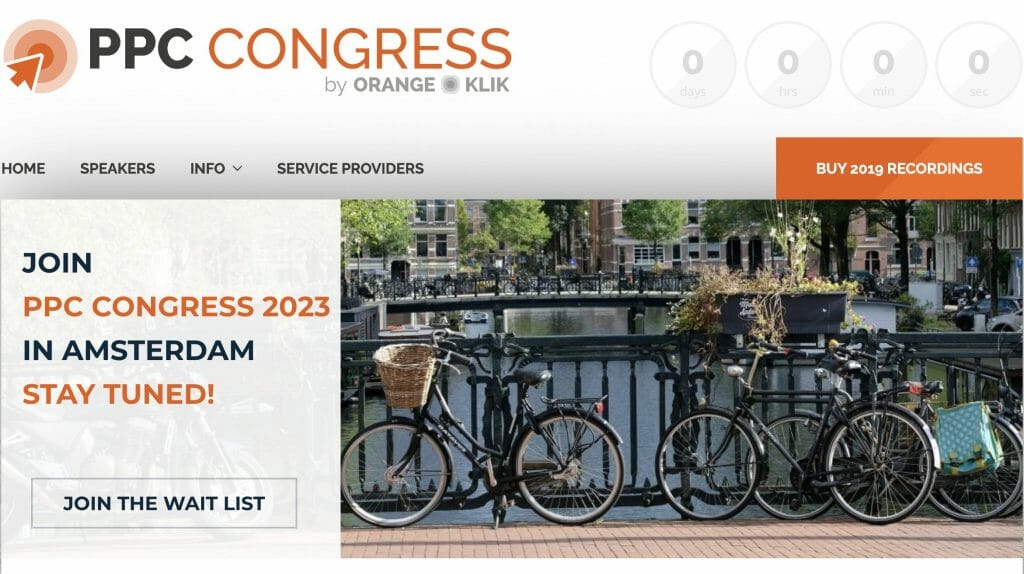 Amazon PPC Congress is a unique event that focuses on Amazon pay-per-click (PPC) tools and strategies. Orange Klik is the organizer for the event, the same company hosting the European Seller Conference.
Amazon PPC Congress will showcase expert presentations on which latest ad strategies provide the highest returns. Special presentations are designed explicitly for PPC agencies and consultants, with tips on growing Amazon businesses and acquiring clients who will invest in high ad spending.
The congress also has exciting networking formats, like a speed dating event between PPC service providers and Amazon sellers, PPC latest software showcase, and live expert panel question and answer sessions. The goal is for both Amazon sellers and PPC companies to have meaningful collaboration, build their knowledge base, and create more efficient ad spending plans regardless of the type of store the seller has on Amazon.
---
Amazon Seller Conferences: Final Thoughts
Conferences are the most accessible avenues to connect with legitimate service providers who are actively seeking clients. Organizers are thankfully pushing in-person conferences now, after the virtual events that have dominated the past few years. While live events require attendees to invest time and money, these Amazon seller conferences are among the best ways to hone in on what can grow your Amazon store. Most networking moments that will be fruitful for your business can only happen in face-to-face interactions. Moreover, there are countless opportunities to discuss your experiences and pose your nagging questions directly to true experts.
Most sellers may no longer see the value in attending conferences, especially if they are doing relatively well on Amazon. But it's valuable for starters and established stores. Remember, Amazon is a fast-evolving marketplace that utilizes new technologies constantly. With millions of new stores registering monthly in the US alone, it's vital to keep learning and evolving your marketing and SEO strategy. You don't want to stagnate and be left out of how new algorithms and rules can impact your business. Indeed, conferences aren't exclusive to seven-figure sellers or to beginners. They're meant to provide takeaways for every Amazon seller.