Amazon is a dominant force in eCommerce. Indeed, according to Statista, Amazon's market share of the U.S. eCommerce retail market is expected to reach 50% this year. Almost 90% of consumers say they are more likely to purchase a product from Amazon than any other website. Of course, Amazon doesn't restrict its sales to itself. It lets others sell from their marketplace. Indeed, there are currently around 2 million active sellers on Amazon. An additional 280,000 sellers joined Amazon in the first quarter of 2021, with a further 1.2 million expected to join them over the remainder of the year.
With this many sellers, you undoubtedly face a lot of competition unless you have a decidedly unique product. Therefore Amazon sellers need to find a way to stand out from everyone else on the platform. Any serious sellers need to advertise for their most relevant keyword terms. This has led to an explosion in Amazon PPC management software and tools available for sellers to make inspired bids and gain an advantage over the competition.
Find the Best Amazon Ad Agencies
---
Top 15 Amazon PPC Management Software and Tools:
---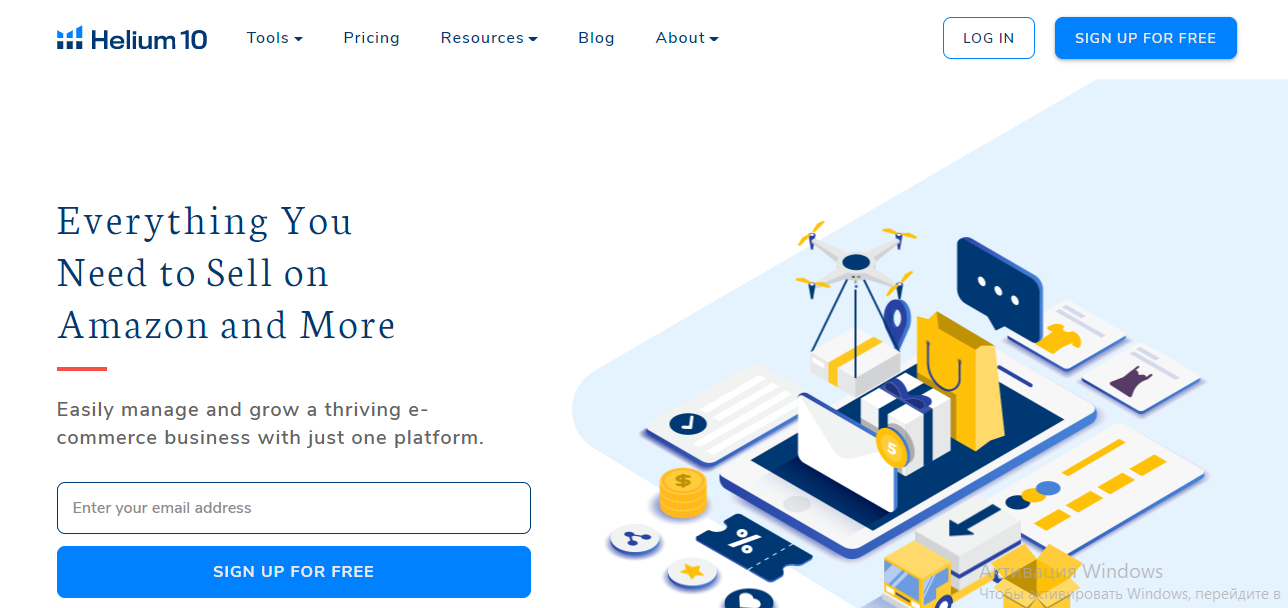 Helium 10 is an all-in-one platform with a multitude of tools to help Amazon sellers. They have tools for every step of the seller journey, from finding profitable products to sell to supercharging your conversions.
One of Helium 10's tools is Adtomic, their AI-powered Amazon advertising platform designed to maximize ROI and minimize wasted time. Adtomic gives you clear visibility into your PPC data and includes high-level organic markers like Total Advertising Cost of Sales (TACoS). It includes advanced optimization automation capabilities and the flexibility to make individual performance decisions based on crystal-clear analytics.
Adtomic delivers precise keyword bidding suggestions to take the guesswork and legwork out of optimization. Source, sort, and view new potential keywords or negative targets in seconds.
Adtomic features three different campaign templates catering to your goals and your PPC experience level.
---


SellerApp connects your marketing, sales, and operations for your Amazon business into a single platform, ensuring growth and success. One important tool is SellerApp's PPC Analyzer.
SellerApp's Amazon PPC Optimization Tool helps you simplify and optimize your Amazon PPC. It features next-generation machine learning tools designed to maximize your Amazon advertising profits. Their platform is designed to ensure long-term profitability by giving you granular and seamless control over every aspect of your advertising campaigns. This includes Amazon ads automation, negative keyword optimization, one-click keyword harvesting, and advanced analytics.
---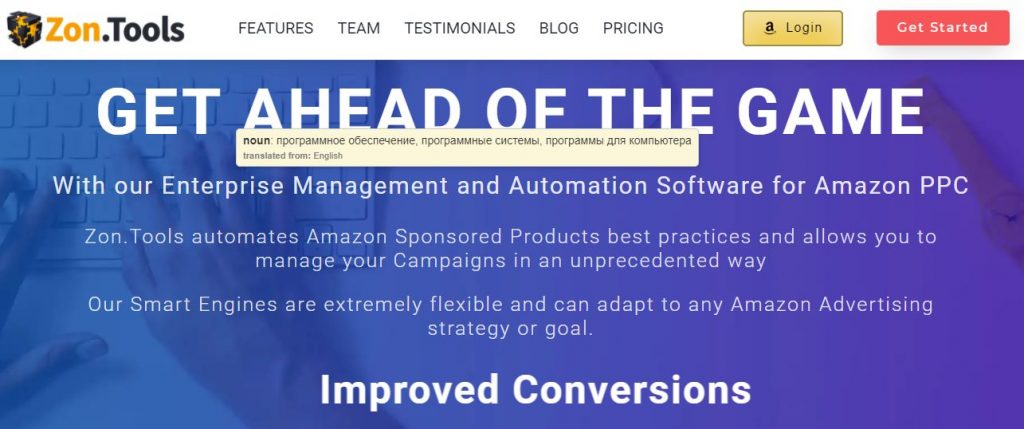 Zon. Tools provides enterprise management and automation software for Amazon PPC. It automates Amazon Sponsored Products best practices and allows you to manage your campaigns. Their smart engines are flexible and can adapt to any Amazon Advertising strategy or goal.
They include a range of proprietary algorithmic engines. These include Auto-Mate 3.0, KeyWord Miner, Target Miner, Bid Gambler, Term-Inator, ASIN-Ator, KeyWord Guardian, KeyWord Recycler, and Bid Nailer.
You can set up rules and thresholds at Campaign level, Ad Group level, or go as granular as setting up custom thresholds for each specific keyword.
---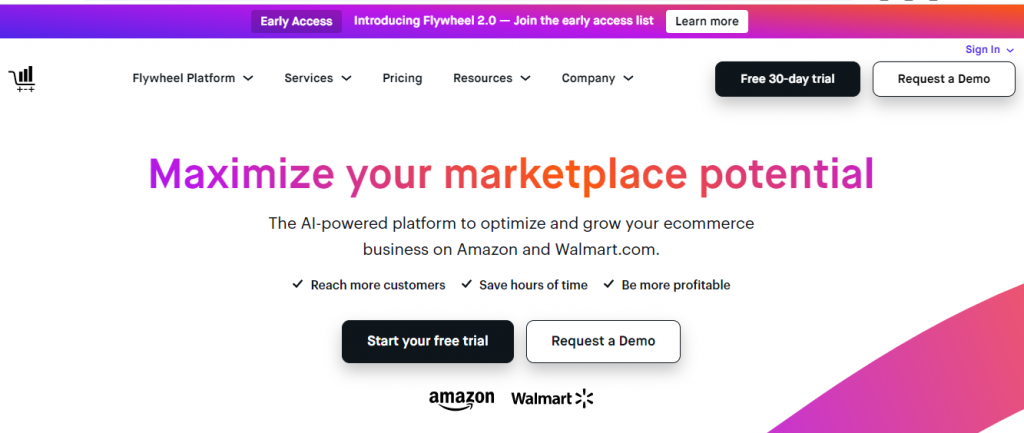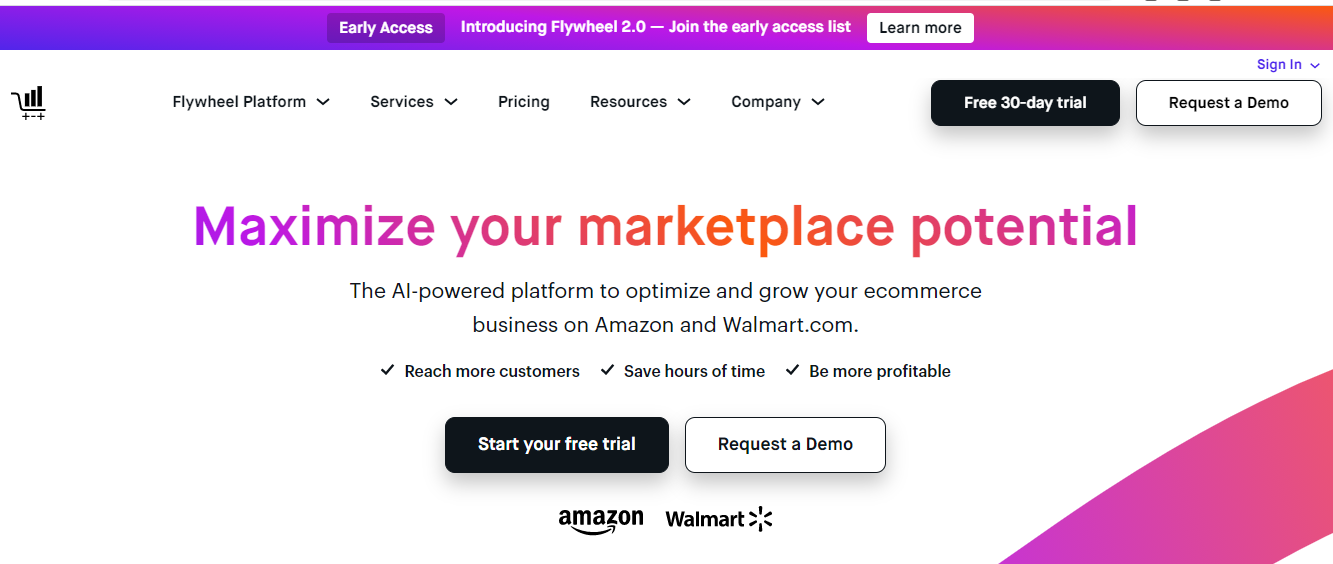 Teikametrics has an AI-powered platform they call Flywheel that you can use to optimize and grow your eCommerce business on Amazon and Walmart.com. You can use it to build, optimize, and analyze your Amazon advertising.
Start with your business goals at a product level, and Flywheel will automatically create ad groups and campaigns targeted to the right audiences. Create campaigns by product goal for product launches, sales growth, profitability, and more. Target buyers by keywords to attract new customers and beat the competition.
It uses algorithmic keyword bidding. Teikametrics' self-learning models leverage your product margins, lifecycle stage, conversion rates, sales, and price changes to formulate keyword bids aligned with your goals.
They are about to upgrade their platform to Flywheel 2.0.
---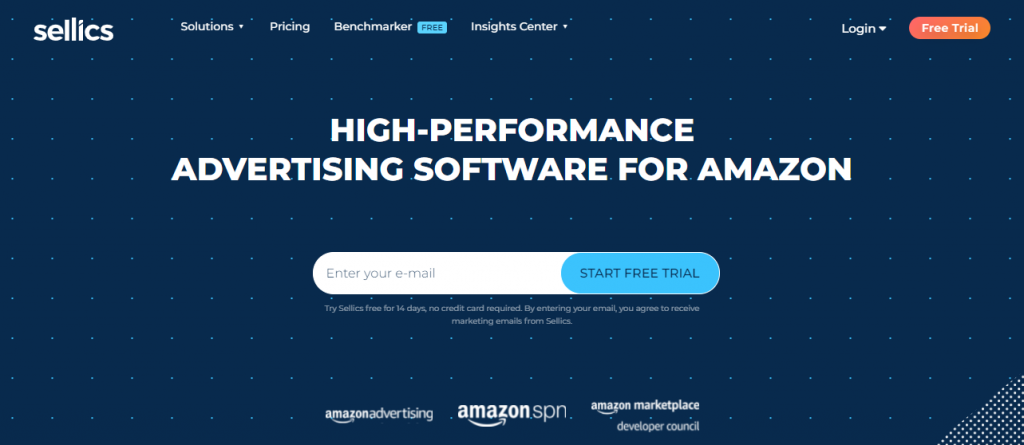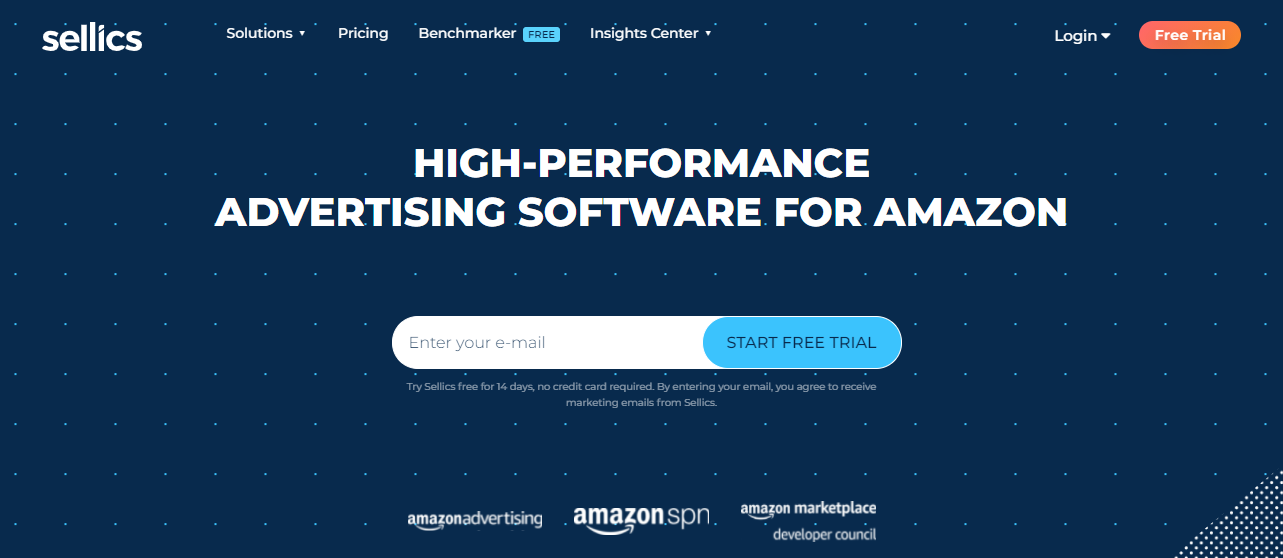 Sellics is primarily advertising software for Amazon. The software is designed to put you back into the driver's seat and help you focus on growing your business. Their optimization strategies are tailored to your specific advertising goals, whether it be to maximize your revenue, optimize your ACoS, or a dual strategy to achieve both.
You can choose to focus on one of two tracks: "Best-Practice" strategies for simple and fast, with maximum time savings, or have all the flexibility and control to customize everything exactly to your needs with the "Do It Yourself" focus.
---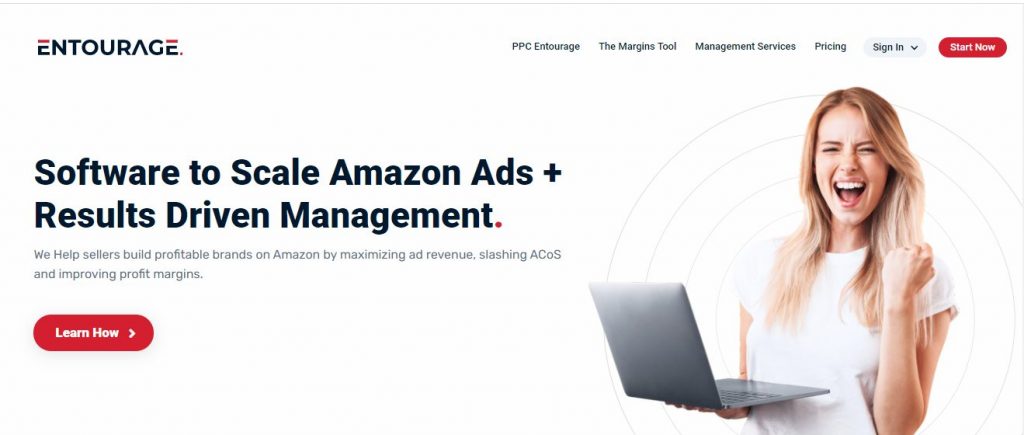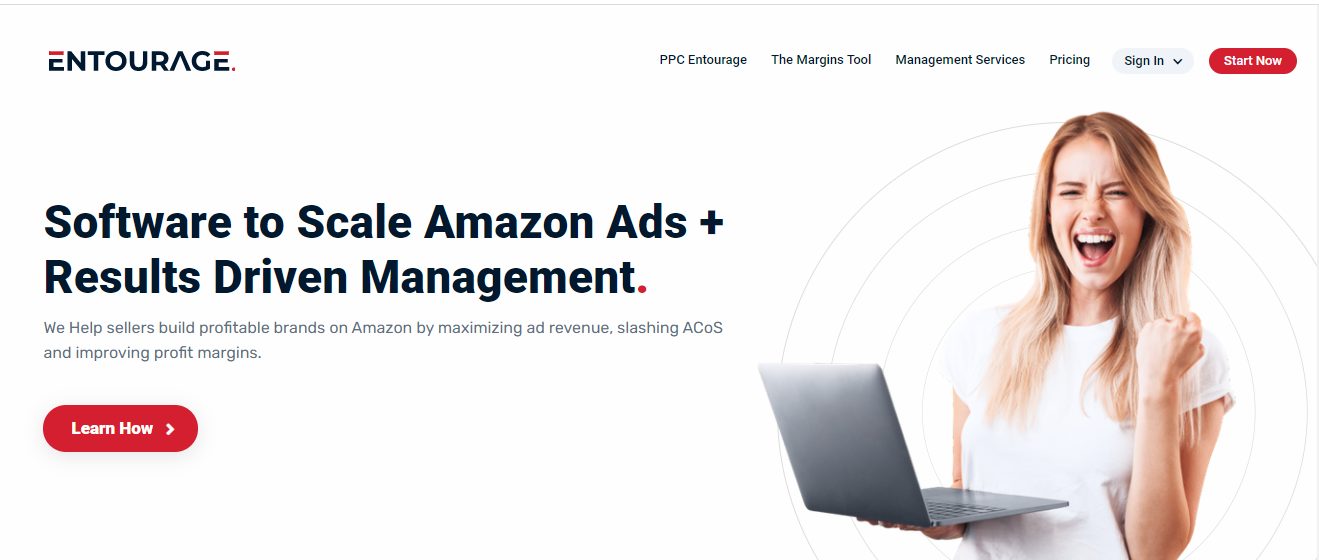 Entourage provides software to build profitable brands on Amazon by maximizing ad revenue, slashing ACoS, and improving profit margins. One of their tools is PPC Entourage. You can use this to easily optimize and expand your Amazon ads without the need for complex spreadsheets.
You can use as much (or as little) automation as you'd like to control bid price, remove search terms that are wasting your ad spend, and more. Use the bulk optimizer to optimize all of your campaigns in minutes, not hours. Locate untapped search terms that Amazon customers are using right now to purchase products like yours. The platform harvests these sales-generating search terms and turns them into keywords that you apply to your campaigns. Each campaign dashboard allows you to easily see the products, targets, search terms, and ASINs underperforming based on your ACoS targets.
---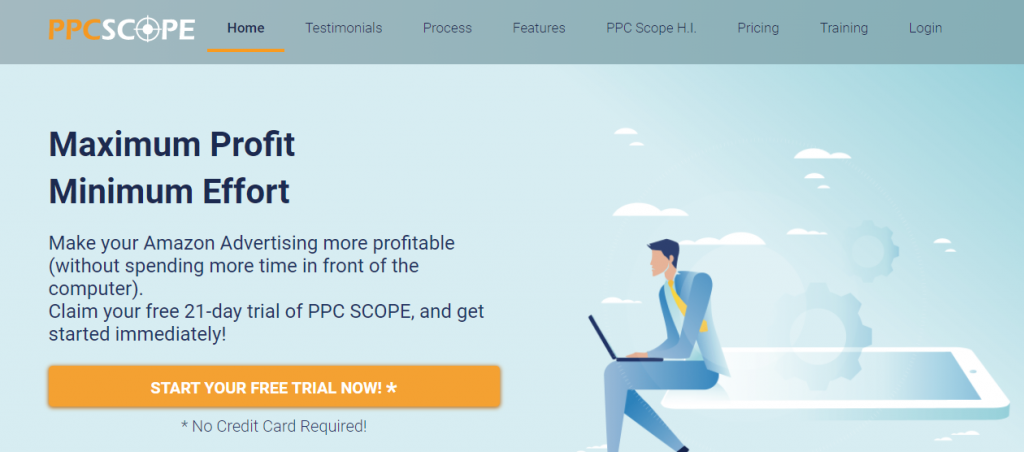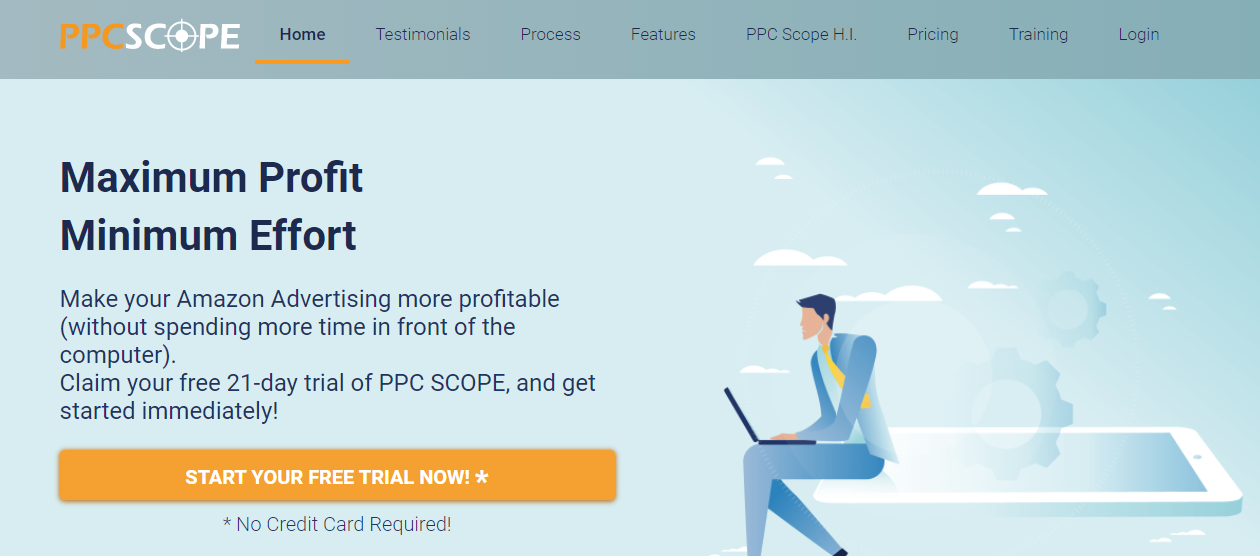 PPC SCOPE is an optimization process you can apply to reliably launch successful campaigns time and time again. Sellers and PPC management agencies from around the world use PPC SCOPE.
PPC SCOPE is equipped with preset optimization filters you can use to improve your campaigns. It alerts you to poorly performing ads and offers, so you can act quickly to save money.
View all of your important performance metrics from one simple dashboard and easily identify which campaigns, ad groups, and keywords drive your success. Unlike Amazon's Campaign Manager, your data history grows with you the longer you use PPC SCOPE. Harness the power of your data, and take the guesswork out of campaign optimization.
Your PPC SCOPE membership includes self-service PPC tools and dashboards for both Sponsored Product Ads and Sponsored Brand Ads. It has compatibility with seven Amazon marketplaces.
---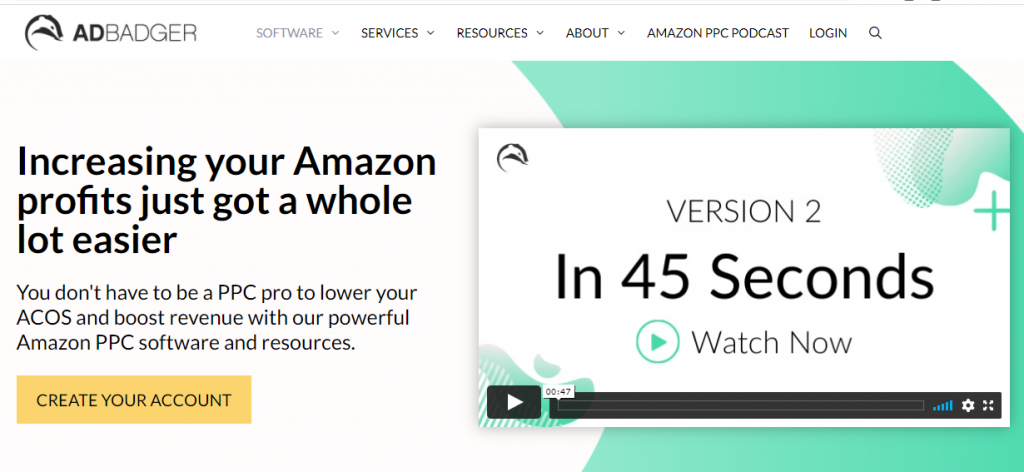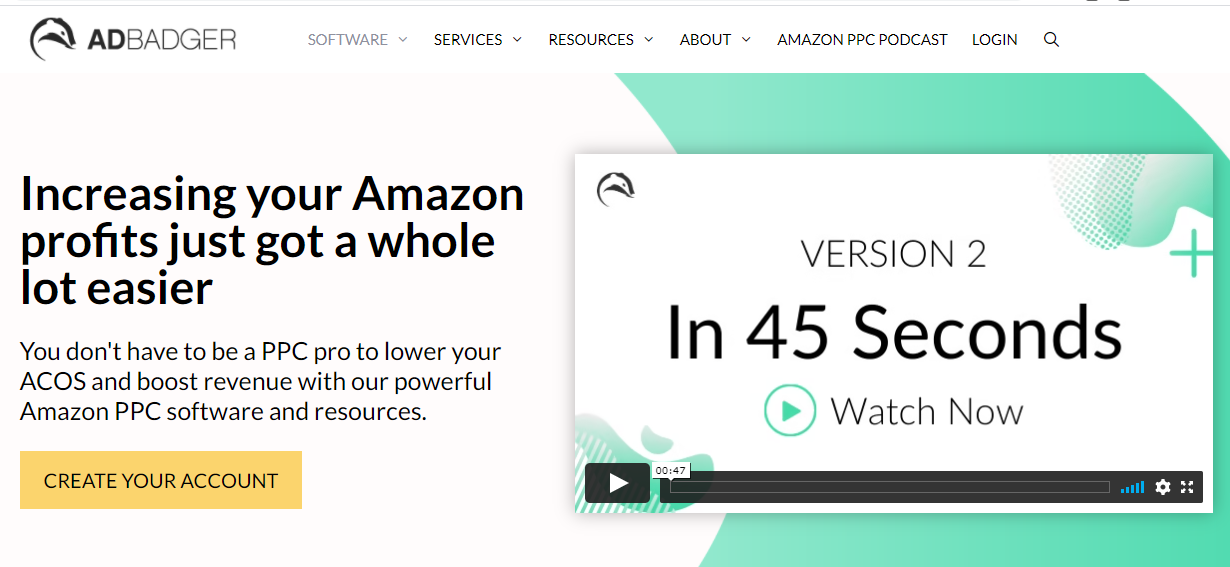 Ad Badger includes a powerful toolset to manage, automate, and monitor your Amazon campaigns around the clock. Their Amazon PPC Software Tool ensures that you always have the right bid, no matter what is happening in the market. Their platform allows you to manage keywords, bids and campaigns better with the right strategy. No previous PPC knowledge is necessary.
Their tools include an account navigator tool, bid optimizer tool, negative keyword finder, negative keyword automation, and a positive keyword finder. Ad Badger's Amazon PPC Software Tool ensures that you always have the right bid, no matter what is happening in the market.
---


Perpetua offers eCommerce advertising optimization and intelligence software to profitably scale growth on Amazon, Instacart, and other marketplaces. It is a single platform to accelerate your growth.
Save time and money with automated campaign creation, execution, and optimization. Input your strategic objectives (growth, profitability, brand defense, awareness), and rely on Perpetua's ad engine to execute tactically. Perpetua's customizable, AI-powered smart recommendations and contextual, conversion-based bidding algorithms are designed to maximize the efficiency of your ad spend.
---


With Downstream, you will find your Amazon advertising and eCommerce data, all in one place. Its AI-powered automation works 24/7 to hit your targets, making your ad budget more intelligent and competitive. Downstream's channel insights and customizable dashboards turn raw data into knowledge so you can feel confident in your channel strategy and spend your time where it counts.
Shelf Intelligence lets you track your positioning in the market, gain insight into the competitive landscape, and see trends in search activity. Downstream's recommendation engine serves up intelligent campaign adjustments to maximize your channel efforts.
---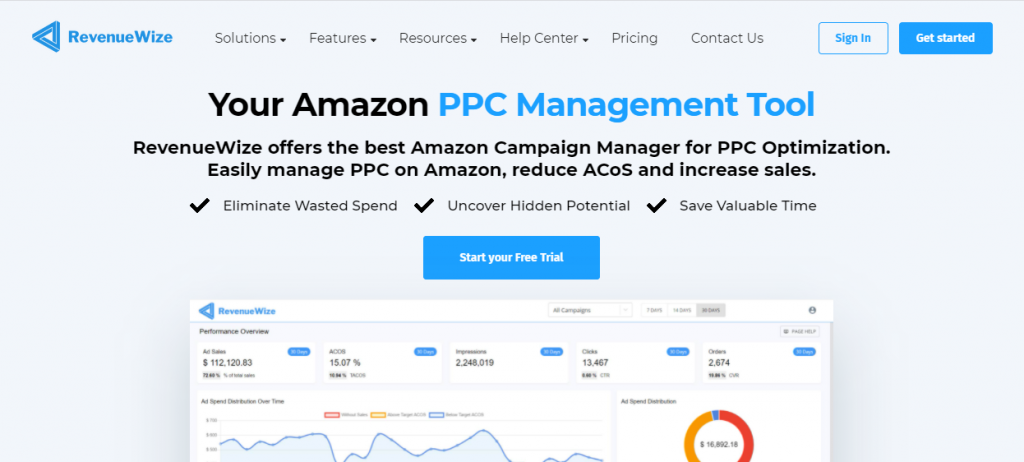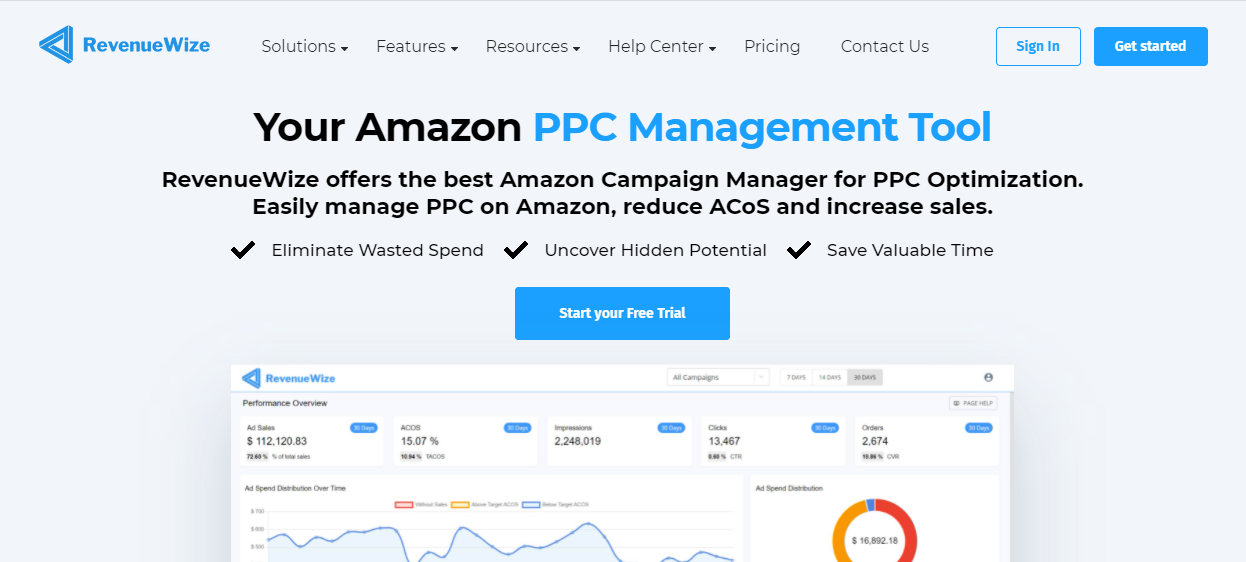 RevenueWize offers Amazon Campaign Manager for PPC Optimization. It helps you easily manage PPC on Amazon, reduce ACoS and increase sales.
Their Ads Management Tool uses AI-based algorithms that recommend the optimal bid to achieve your Target ACoS. The algorithms take into account your Target ACOS and history to calculate the optimal bid. You can adopt them one by one or in bulk.
With PPC Analytics for Amazon, you have powerful dashboards that help you understand exactly how every dollar of your Amazon budget is spent. It highlights the areas that require your attention for achieving optimal results.
---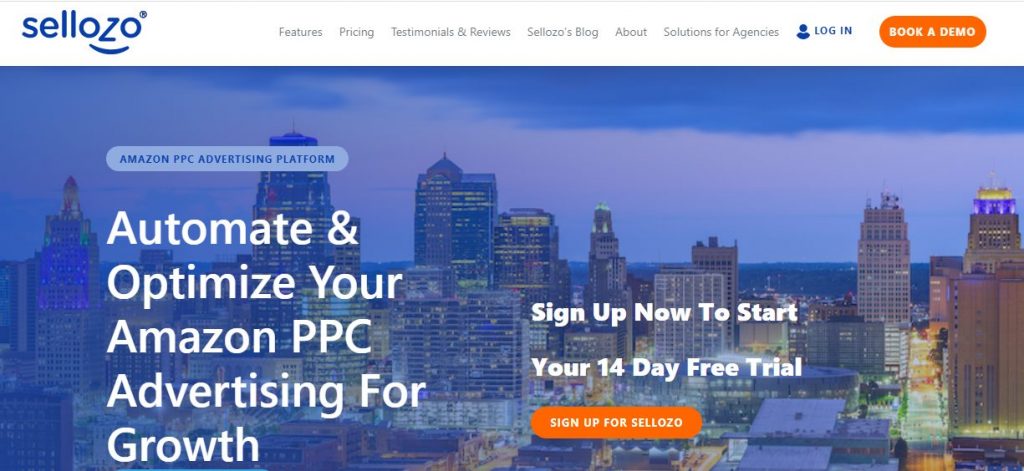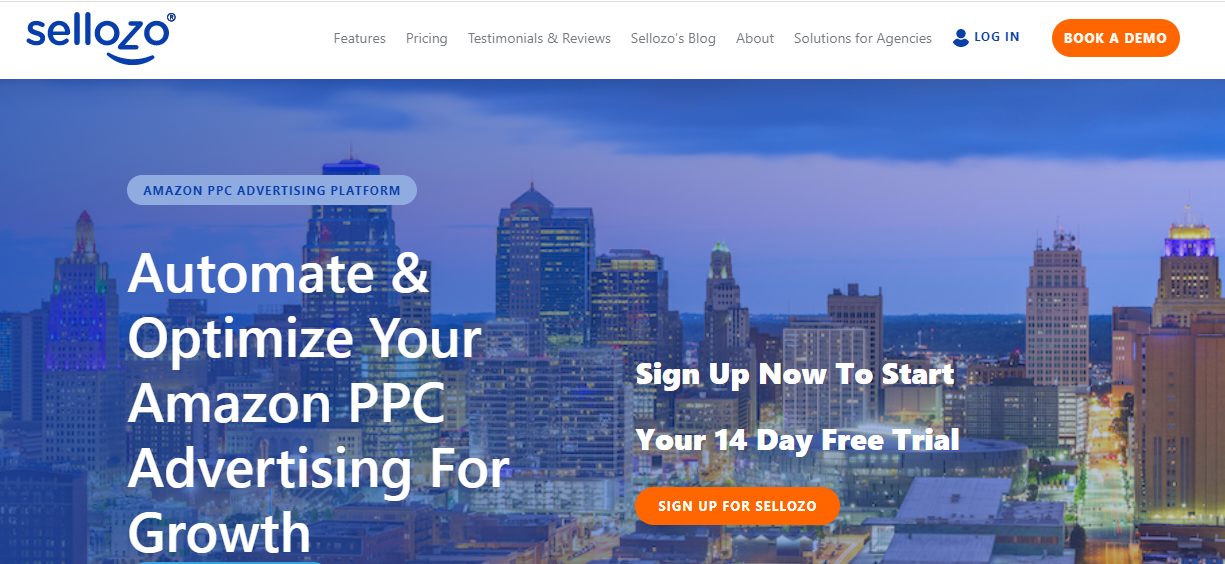 Sellozo is an Amazon PPC advertising platform to automate and optimize your Amazon PPC advertising for growth. It claims to be the only premium Amazon advertising software that doesn't charge a percentage of ad sales, just a flat fee.
It uses AI to help Amazon sellers increase sales, lower ACoS, automate campaign optimization, and increase profits.
With Sellozo's Amazon PPC Ad Automation technology, you can ensure your ads are optimized to perform at their best with experts to back you up. It features bid optimization, keyword discovery, campaign and ad launch automation, negative keyword automation, and more.
With Sellozo's Campaign Studio feature, you can plan, map, and optimize your next promotional strategy with visually-driven tools designed especially for Amazon sellers. It offers visually based campaign modeling tools, custom, and pre-made campaign templates, algorithm and machine learning-based search term/keyword research tools, and easy keyword management and cross-campaign implementation.
---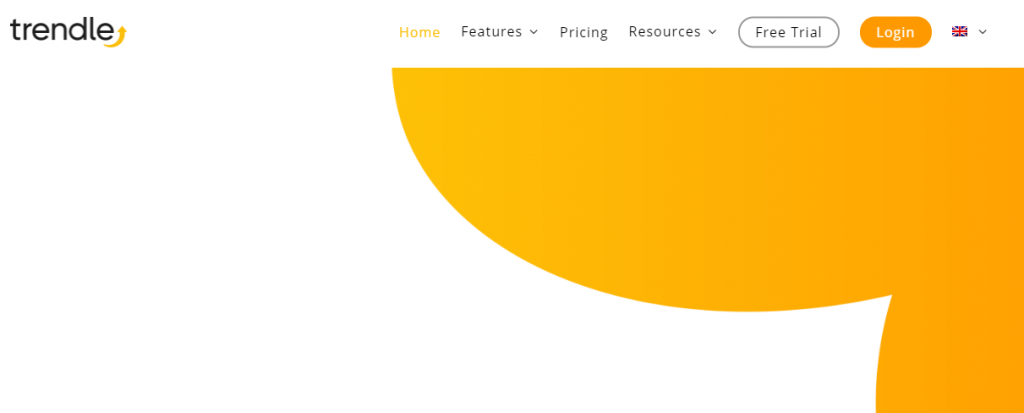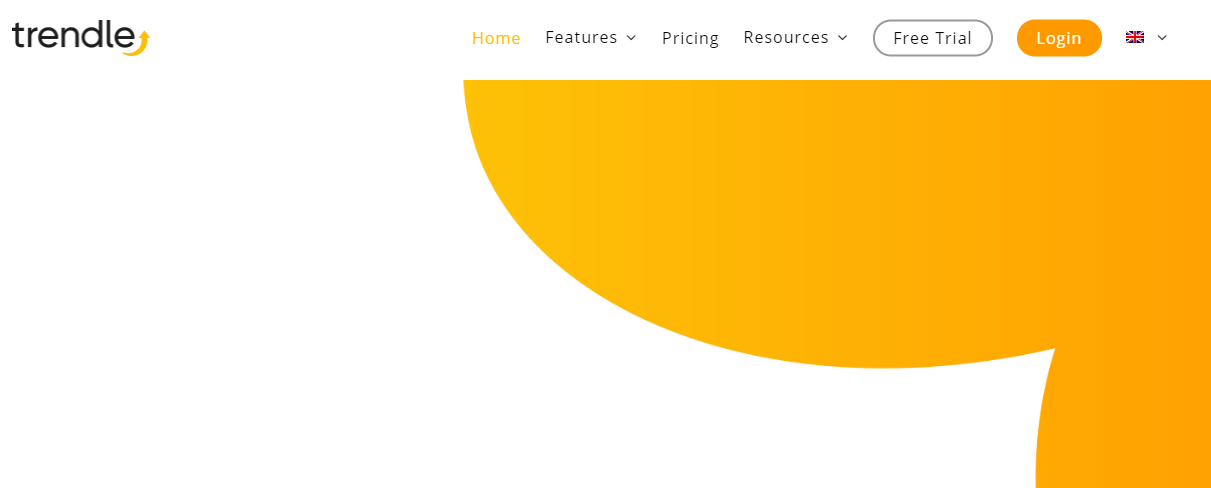 Trendle helps Amazon sellers of all sizes worldwide to launch and scale their Amazon businesses. It offers a full suite of features to launch, automate and grow your Amazon sales and profits. Its features include reverse ASIN, automatic emails, profitability, automated PPC, review alerts, FBA reimbursements, and much more.
You can use it to automate your PPC campaigns. Create the parameters under which you want your campaign to perform and let Trendle make the changes on your behalf to make sure your campaigns remain profitable.
---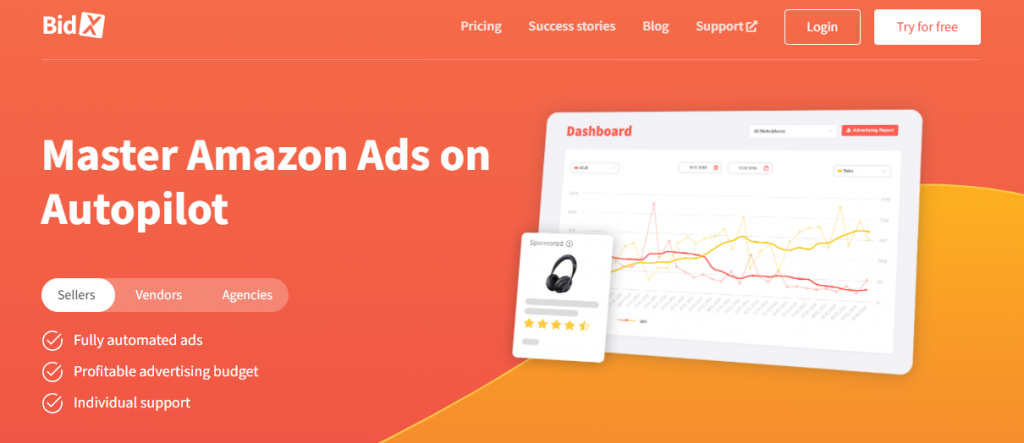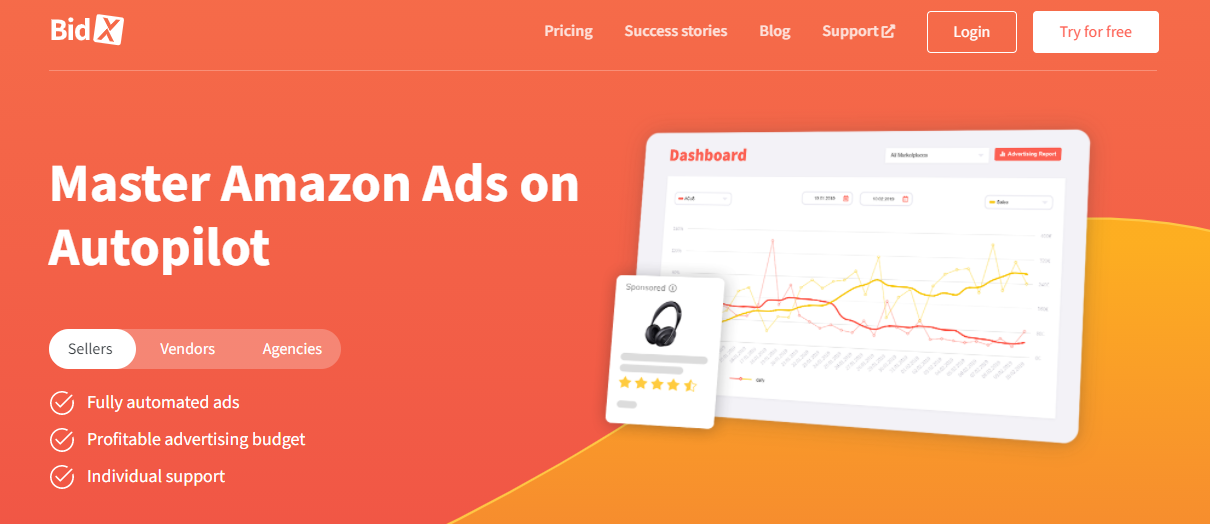 With BidX, you can master Amazon Ads on autopilot. Their web application uses machine-learning algorithms to continuously analyze the performance of your advertisements, making them more profitable through bid and keyword adjustments.
You can use their software to take care of keyword research, campaign creation, campaign optimization, and performance evaluation. You can also evaluate your ad performance with BidX's experts to achieve the best results possible.
---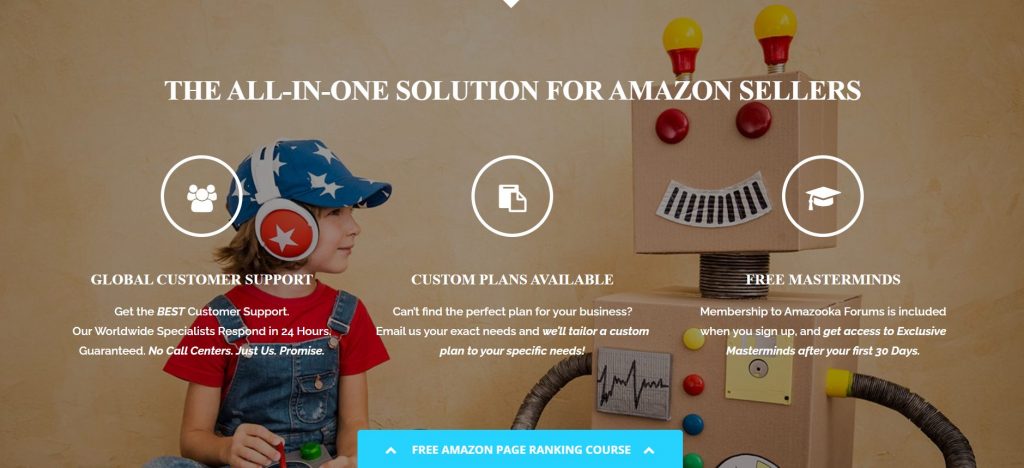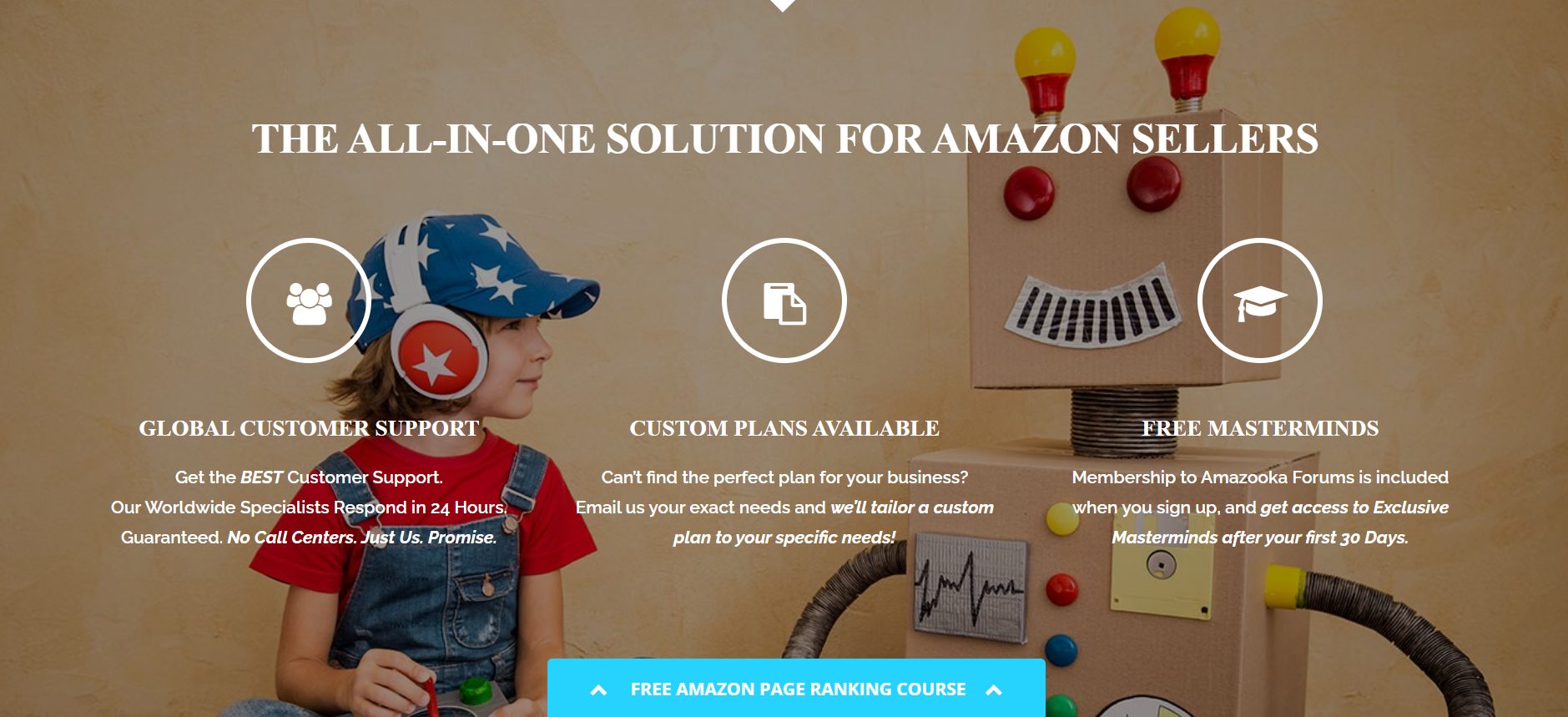 Amazooka offers an all-in-one dashboard so you can manage all your brands and products. It features an autoresponder, product launcher, product and keyword monitor, customer exporter, multiple seller accounts, and automated reporting. It also includes a PPC ad tracker.
Effectively harness the power of Amazon Pay-Per-Click campaigns with Ad Tracker and get real-time stats on your paid ads.
Frequently Asked Questions
What tools do you use to create Amazon PPC campaigns?
These are the best Amazon PPC management tools for sellers in 2021:
1. Helium 10
2. SellerApp
3. Zon.Tools
4. Teikametrics
5. Sellics
6. PPC Entourage
7. PPC SCOPE
8. Ad Badger
9. Perpetua
10. Downstream
What is Amazon PPC management?
Amazon PPC, or sponsored ads, is a well-known advertising platform that helps sellers amplify their product sales. PPC stands for pay-per-click, where the advertiser only pays Amazon when people click on the ad. If you run these types of ads, you don't need to pay for impressions.
What are the three types of Amazon PPC ads?
There are three types of Amazon PPC ads:
Sponsored product ads, which appear in search results and product listing pages
Sponsored brand ads
Sponsored display ads
What is PPC management software?
PPC software, or pay-per-click software, is a tool that allows businesses to manage, modify, and track performance of their campaigns. The software lets users build their campaigns with bidding amounts and budgets. The software also lets users place PPC links on different channels, like Facebook or Google Ads.
What skills are required for PPC?
The following skills are required to use PPC software:
Analytical skills
Technical skills
Organizational skills
Time management skills