Advertising Disclosure
Advertising disclosure:
Our partners compensate us. This may influence which products or services we review (also where and how those products appear on the site), this in no way affects our recommendations or the advice we offer. Our reviews are based on years of experience and countless hours of research. Our partners cannot pay us to guarantee favorable reviews of their products or services.
It is vital to keep track of your performance when you sell on Amazon. Understanding your metrics is critical to your success. You need to know what is working and what is not, what is profitable and what is turning into an enormous suck on your finances. As an eCommerce seller, you need to use all available data to help increase your sales. Some of the statistics that will interest you include product rankings, seller rankings, unit session percentage rates, units ordered, order defect rates, inventory performance, fulfillment performance, fees, and invoice defect rates.
It can be challenging to find all the data you need and know how to use it. Amazon offers an analytics tool for third-party sellers, Amazon Brand Analytics, but they only make this available to sellers who own a brand. However, many software makers have filled the gap, and there are now many third-party Amazon analytics and tracking tools for sellers. In this article, we look at a selection of the tools available.
---
Amazon Analytics and Tracking Tools for Sellers:
---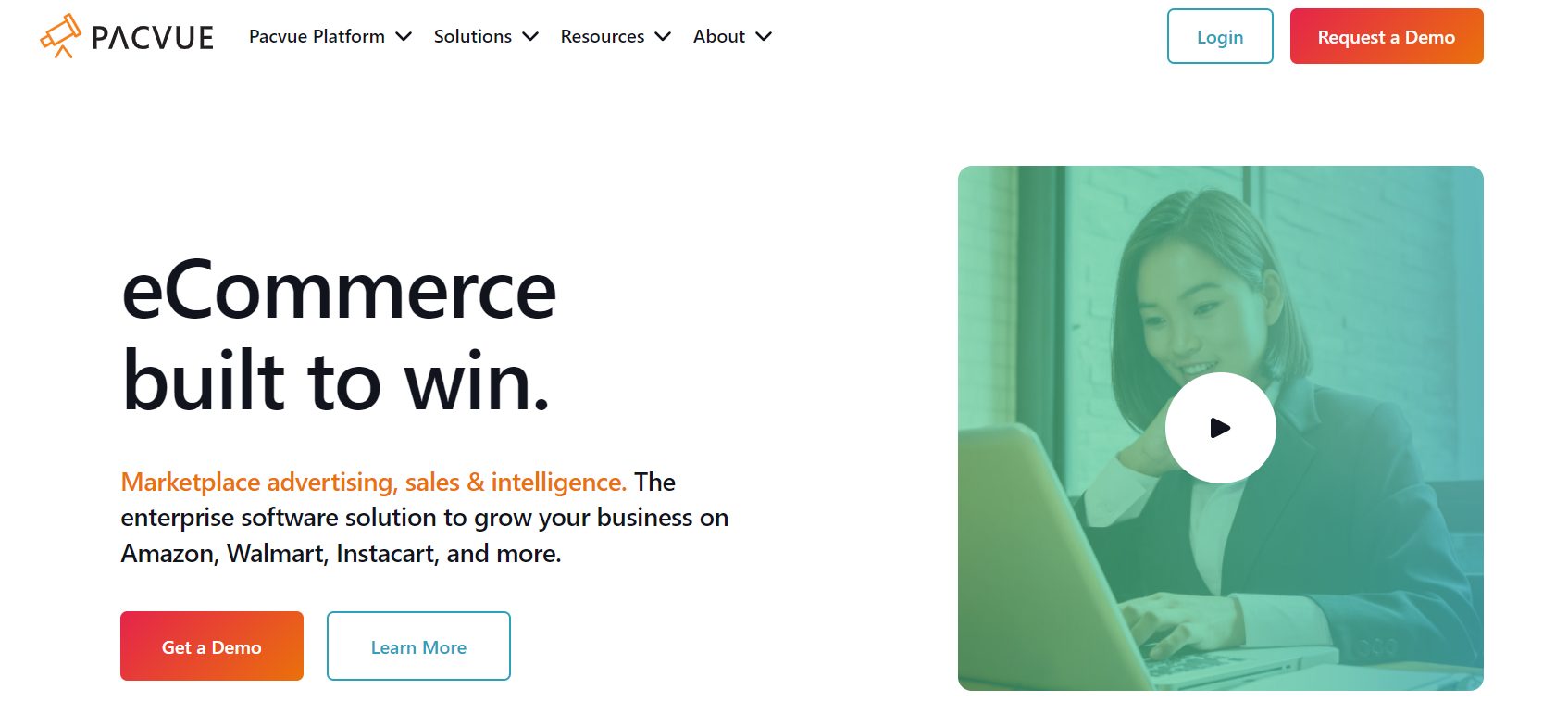 Pacvue is the enterprise software suite for sellers to grow their businesses on Amazon, Walmart, Instacart, and more. Pacvue is an analytics powerhouse, equipped with tools that allow users to leverage flexible, robust reporting and save time by bringing sales, inventory, pricing, and advertising data together with customizable dashboards.
Use competitive intelligence to stay ahead of shifts and grow market share. Pacvue's proprietary Share of Voice tracking monitors at the keyword, product, and brand level, so you can see the largest movers in your space and where your products rank in comparison. You can break down these insights by paid and organic placements. You can also set up automated alerts for different thresholds. For example, if your hero product falls off the first page of organic search results, know about it immediately.
Pacvue Commerce is a single source of truth for your retail sales and operations. Users can monitor inventory levels, purchase order status, planned promotions, and pricing changes, all in one place. Pacvue Commerce will notify you of potential problems with your Amazon listings, and provide you with a prioritized list of recommended actions.
With Pacvue, you can uncover insights quicker than ever and drill down to product-level performance and incremental sales in one easy-to-use dashboard. Keep your clients and teammates in the loop by sharing a read-only version of your custom dashboard. Pacvue allows users to observe trends over time and get alerts about significant changes. Pacvue XL automatically brings sales, inventory, pricing, and advertising data together directly into Excel so users can manage data faster, combine with external data sets, and instantly make bulk changes to your active campaigns, including bids, keywords, and campaign names.
---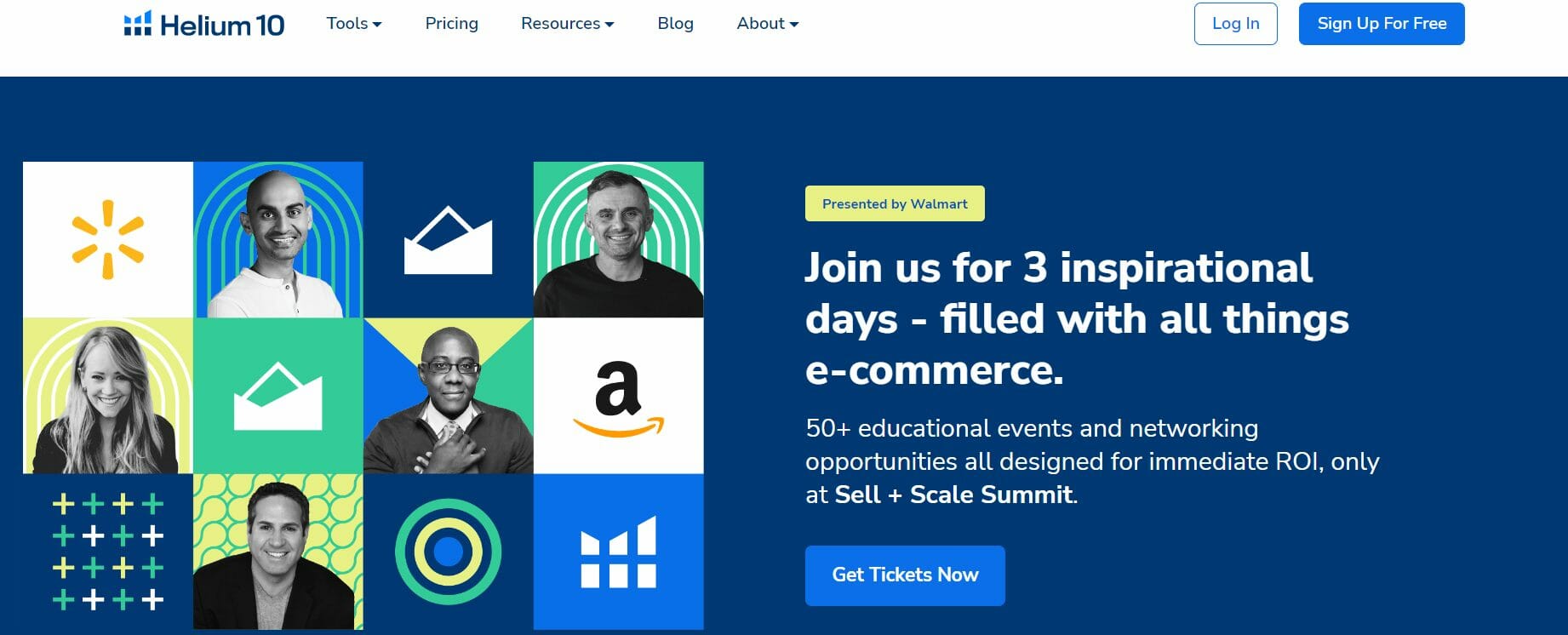 Helium 10 offers all you need to easily manage and grow a thriving eCommerce business with a single all-in-one platform. It includes three analytics tools: Profits, Market Tracker, and Keyword Tracker.
Profits is made up of multiple data points that all play pivotal roles in your Amazon business' overall profitability. It shows you your real data, both positive and negative, so that you can get the most accurate pulse on your financial health across all of your product listings. You can view your gross revenue from sales and net profit after estimated costs for today, yesterday, the last seven days, or any custom range of time chosen, such as monthly or yearly. Profits can also calculate which Amazon products are increasing in revenue and which are decreasing, so you can quickly identify which products are making you money and which are costing money to take appropriate action.
Market Tracker helps you make the right move and get ahead of your competition with a bird's eye view of your market. Track where you stand, how your competitors are doing, and the overall health of your market. Helium 10's smart algorithms give product suggestions that allow you to create your market with pinpoint accuracy. Market Tracker gives you the big picture into the health of the markets you sell in; all the analytics, insights, and rankings in one, simple dashboard.
With Keyword Tracker, you can track the organic and sponsored position of your keywords in real-time. Monitor all your selected keywords in one easy-to-view rank tracking dashboard.
---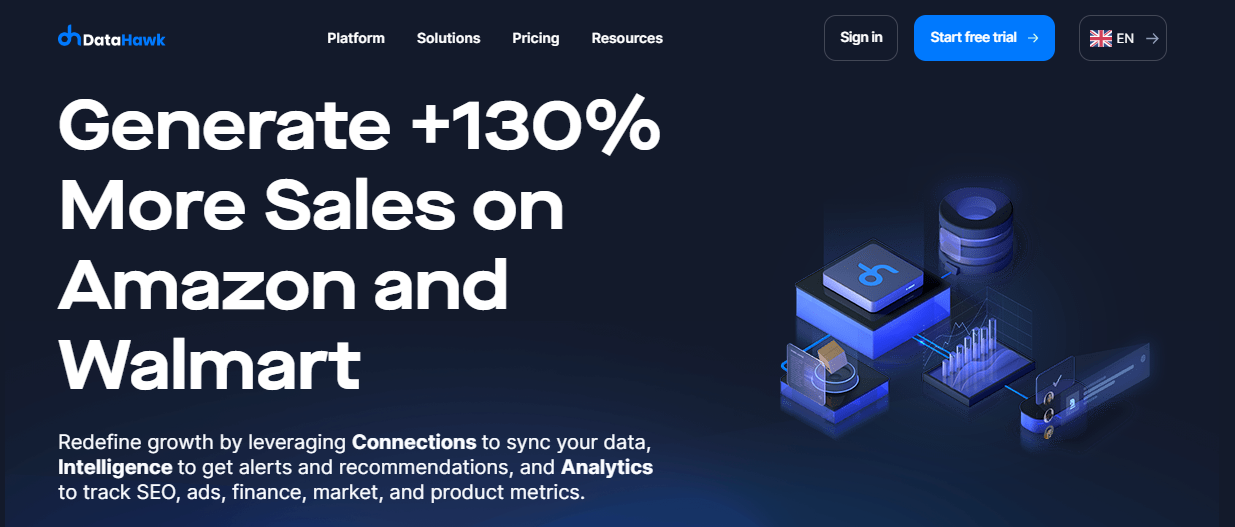 DataHawk is Amazon analytics and optimization software that provides Amazon sellers, vendors, and agencies tools to help increase sales, optimize margins, boost productivity, and gain insights. It is an all-in-one solution so that you can work on your SEO, monitor ASINs Data, conduct Market Research, and run Sales Reporting.
DataHawk SEO provides various Amazon keyword tools, and Amazon Keyword Tracker helps you improve your Amazon keyword ranks and benchmark your performance against your competitors.
DataHawk Product has multiple Amazon product tools, including a powerful Amazon ASIN Tracker for access to daily ASINs data such as BSR, price, ratings, product listing detail for any product on Amazon, and creating advanced alerts.
DataHawk Finance is an innovative Amazon sales tool for 3P sellers, providing access to accurate and up-to-date Amazon product sales data. Keep track of daily sales and understand the financial health of your business.
DataHawk Advertising is Amazon PPC Software that helps you monitor, analyze, and increase the performance of your Amazon Sponsored Ads and reduce your Amazon ACoS. Connect one or multiple Amazon Ads accounts to DataHawk and get access to an intuitive dashboard reporting your Amazon Ads Campaign KPIs on an account or child ASIN levels.
---
4. Trendle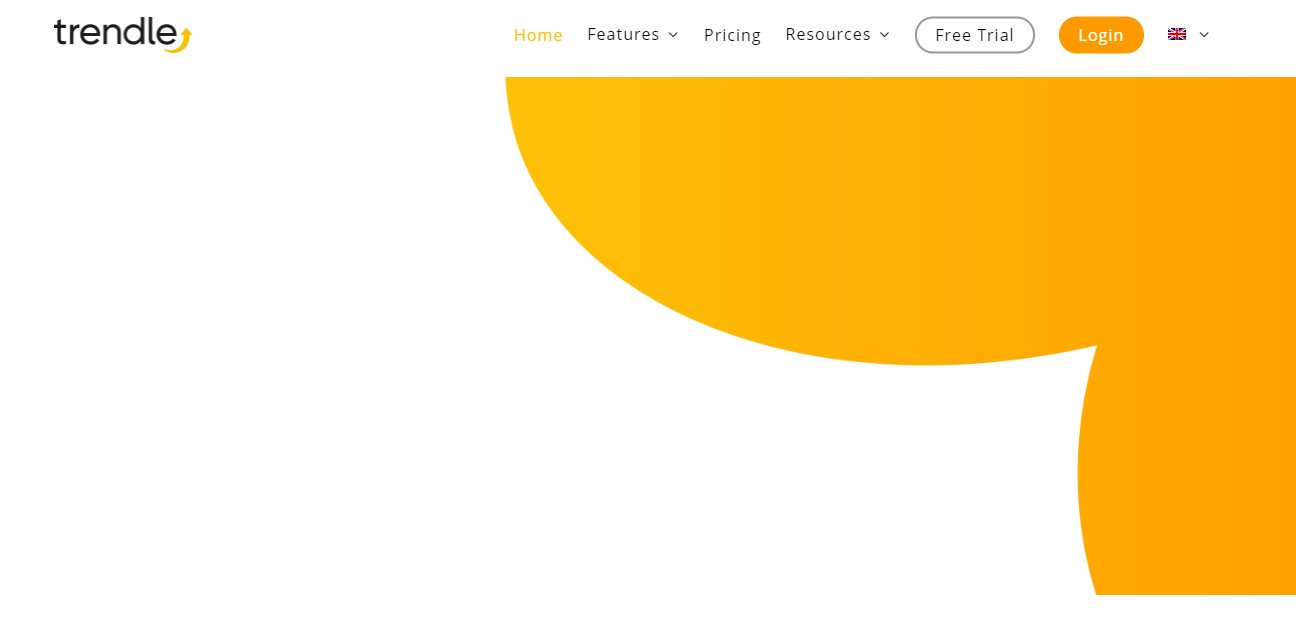 You can use Trendle to launch and scale Amazon businesses. Trendle offers a full suite of features to launch, automate and grow your Amazon sales and profits. It includes tools relating to PPC Advertising, Reverse ASIN, FBA Reimbursements, Keyword Ranking, Profitability, Review Request Extension, Reviews & Feedback Alerts, Automatic Emails, Inventory Analytics, and Split Testing.
Trendle's Keyword Ranking feature provides valuable insights as to how easily your customers can find your products. It tracks your top keywords daily, providing vital information to explain why your sales are increasing or decreasing.
Trendle's inventory features help you in two ways: first by never letting you run out of stock again, and second by showing you which SKUs are slow-moving and in danger of incurring long-term storage fees.
---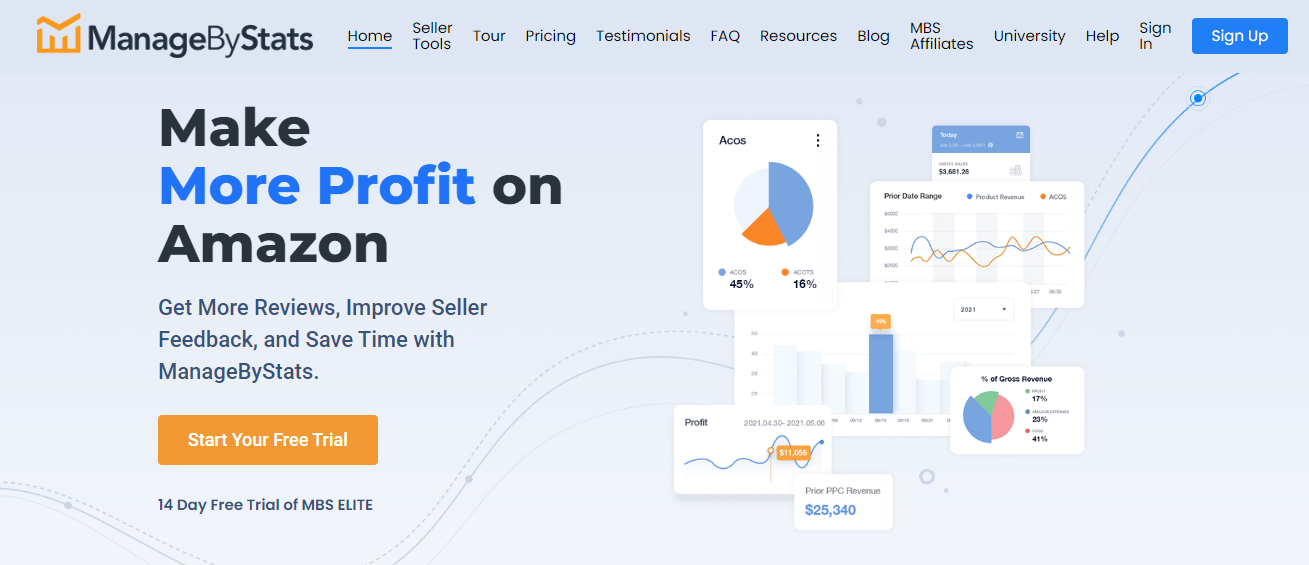 ManageByStats offers a software suite for Amazon sellers built by actual Amazon sellers. It includes Seller Tools, Sellermail, Advertising Manager, Catapult, and Product Finder.
Seller Tools is the core part of the ManageByStats suite. It includes a multitude of features and tools to manage your Amazon business. These include a profit dashboard, statistical management, historical graph views, product grouping & management, customer database, transactions database, feedback & reviews monitoring, and inventory management. It's web-based, requires no installations, is mobile-friendly, and works globally.
---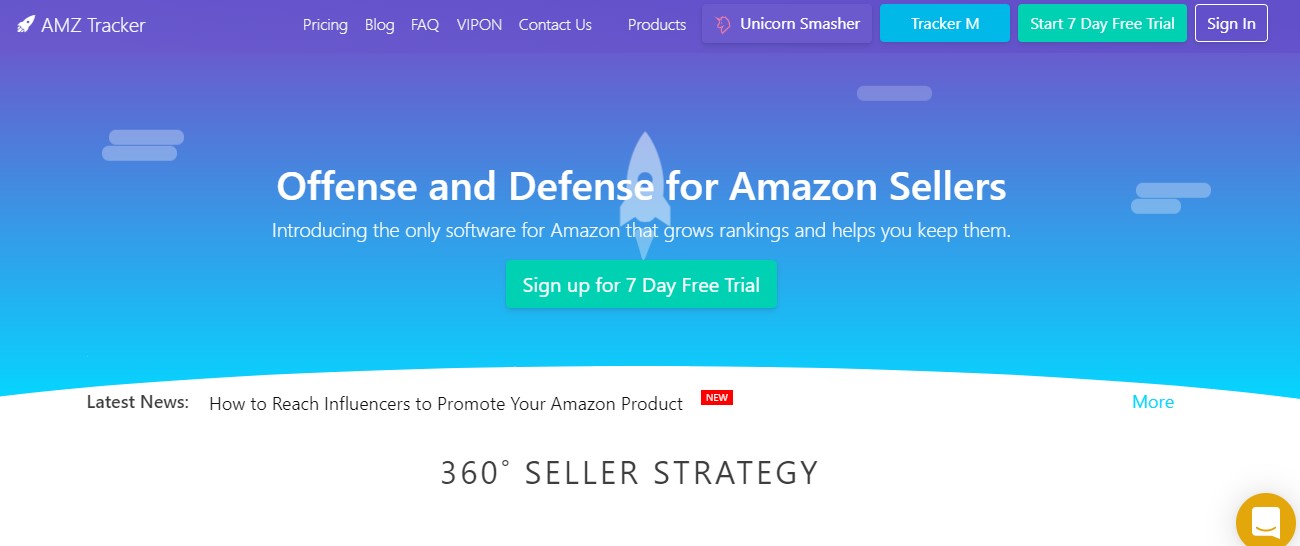 AMZ Tracker contains nine seller tools to scale your profits fast. The tools are the Amazon Keyword Rank Tracker, Listing Optimization On-Page Tool, Amazon Super URLs Tool, Negative Reviews Notifications, Email Notification Tool, Product Promotions Website, Amazon Product Research, Best AMZ Tracker Seller Posts, and AMZ Tracker Help Desk.
The AMZ Tracker Rank Tracking Tool checks your rankings multiple times per day, so you're always one step ahead.​ It helps you see where your products rank for different keywords. It gives keen insights into whether the tweaks and changes you make actually improve your rankings.
The Listing Optimization On-Page Tool helps you increase your conversion rate, which is one of the metrics Amazon uses to rank your products. You can use it to make subtle, effective tweaks to instantly increase sales.
---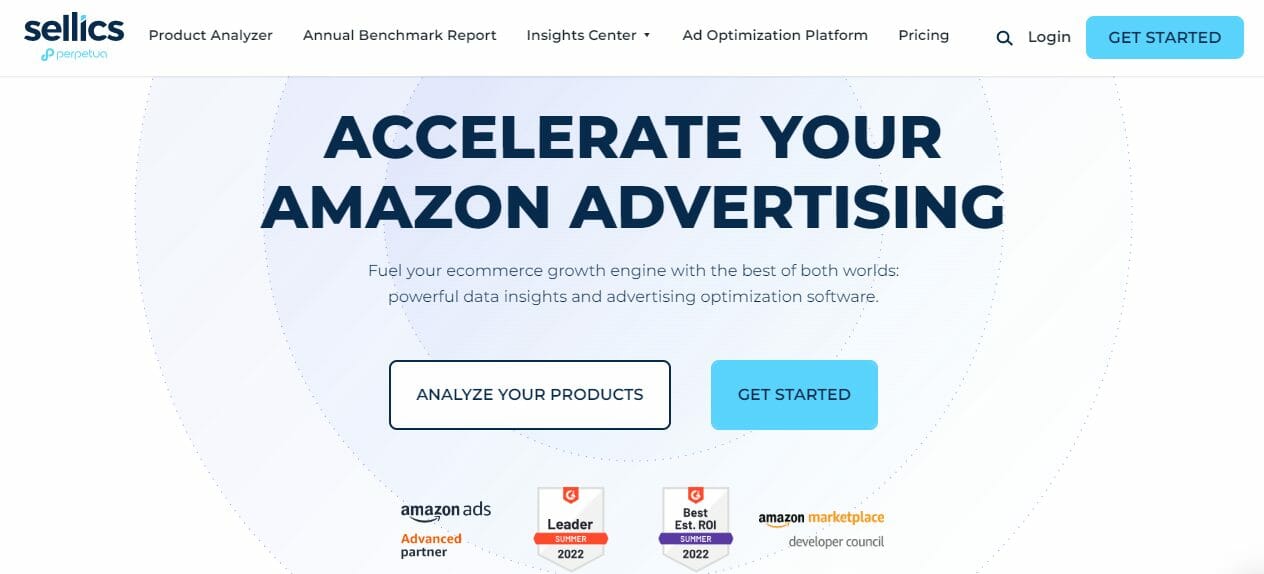 Sellics offers high-performance Amazon advertising AI optimization and competitive insights. Sellics Autopilot is a cutting-edge AI-based algorithm for Amazon Advertising optimization. The software takes into account a combination of keyword clustering, revenue, and sales forecasting while considering seasonality and other factors. Sellics Advertising offers a range of rules-based automation tools focused on growing Amazon PPC campaigns.
Sellics Profit tracks your "true profit" on Amazon in real-time. It integrates your advertising and organic activities. Sellics Profit incorporates all of the key inputs and fees, including Amazon fees, FBA fees, refunds, historical CoG, promotional costs, and many more. Sellics simplifies your view of your profit on Amazon in an easy-to-use module that's available within the All‑in‑One Sellics software editions.
With Sellics' Amazon SEO tool, you can achieve your maximum SEO results in a few simple steps. It includes listing optimization, keyword research, content monitoring, and ranking tracking. You can monitor the rankings of your products for all relevant keywords to measure the success of your optimization.
---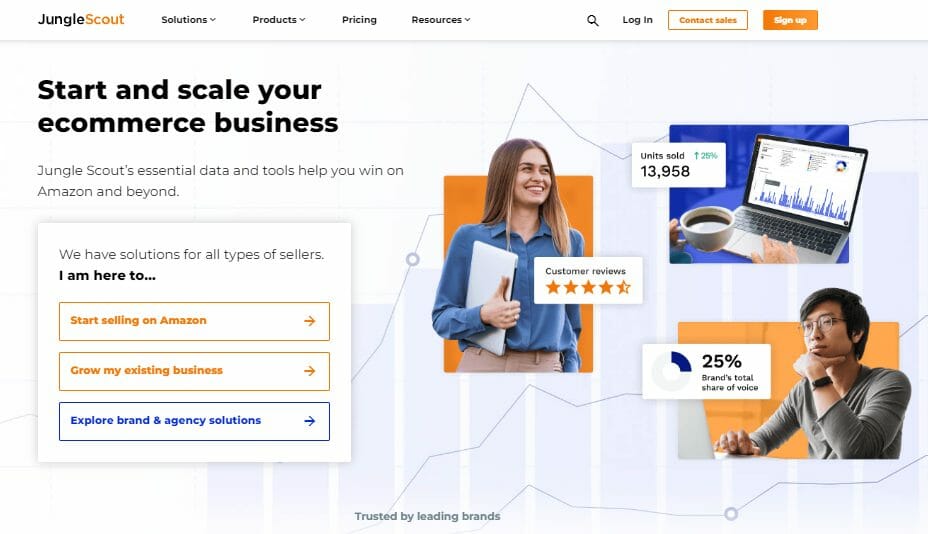 Jungle Scout is your all-in-one platform for selling on Amazon. It includes Product Database, Product Tracker, Supplier Database, Keyword Scout, Sales Analytics, and Inventory Manager.
Product Tracker is a comprehensive solution for tracking how a group of products performs over time. Monitor sales to identify viable opportunities and create a strategy for success on Amazon. You can easily organize, group, compare product ideas and sales metrics, and confidently pick your next product to sell on Amazon. Its features include tracking real-time sales, easily organizing products, observing key metrics, and exporting your product tracker.
Jungle Scout also includes Rank Tracker, where you can track keyword performance over time. You can view keyword rank history for multiple keywords at the same time. You can even reverse-search your competitors' ASINs to identify their high-traffic keywords and track the influence of each keyword.
---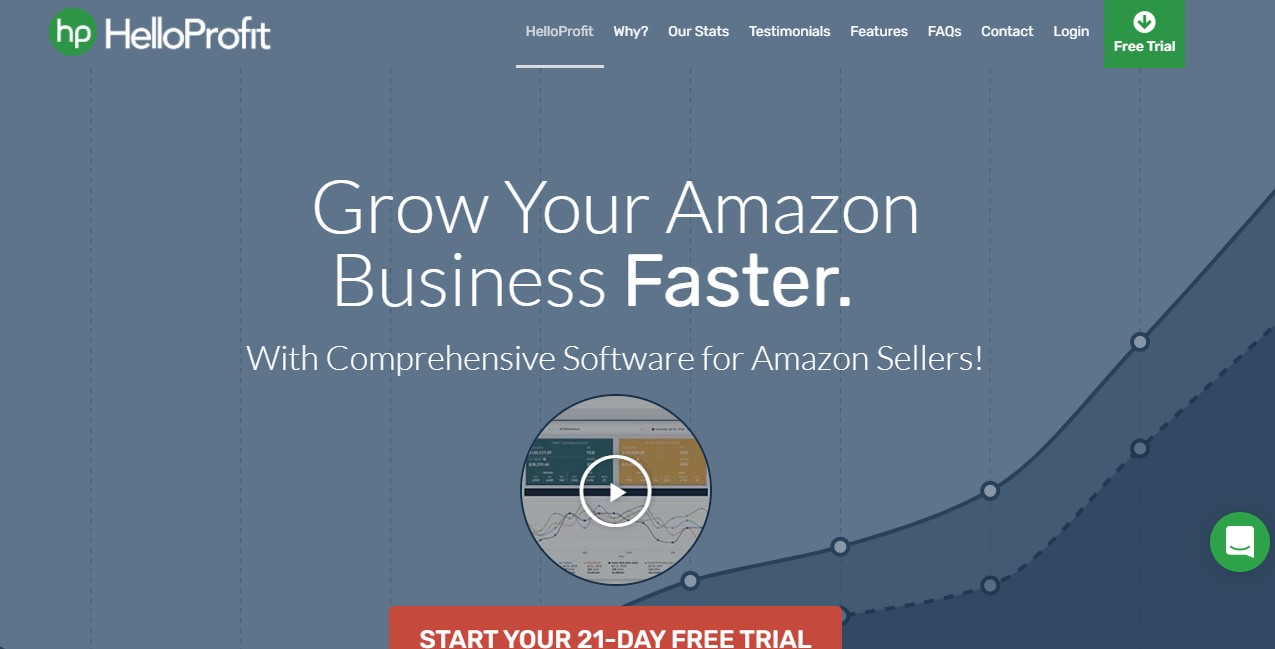 HelloProfit offers comprehensive software for Amazon sellers. It provides a full suite of Amazon seller analytics that gives you complete control of your business. Watch your sales stats, ranking, and profit live with HelloProfit's technology.
Its tools include Merchant Dashboard, Product Dashboard, PPC Manager, Payout Reporting, Instant Notifications, and Customers & Orders.
You can view all your sales and profit data from different merchant accounts in one comprehensive dashboard. It gives you the high-level information you need right at your fingertips. Then drill down to understand exactly what is impacting your profits. You can drill down by Merchant, Marketplace, and Date. See aggregate stats on precisely the products you want by grouping your products. Hide data you don't need but feature the areas you need to focus on for growth.
---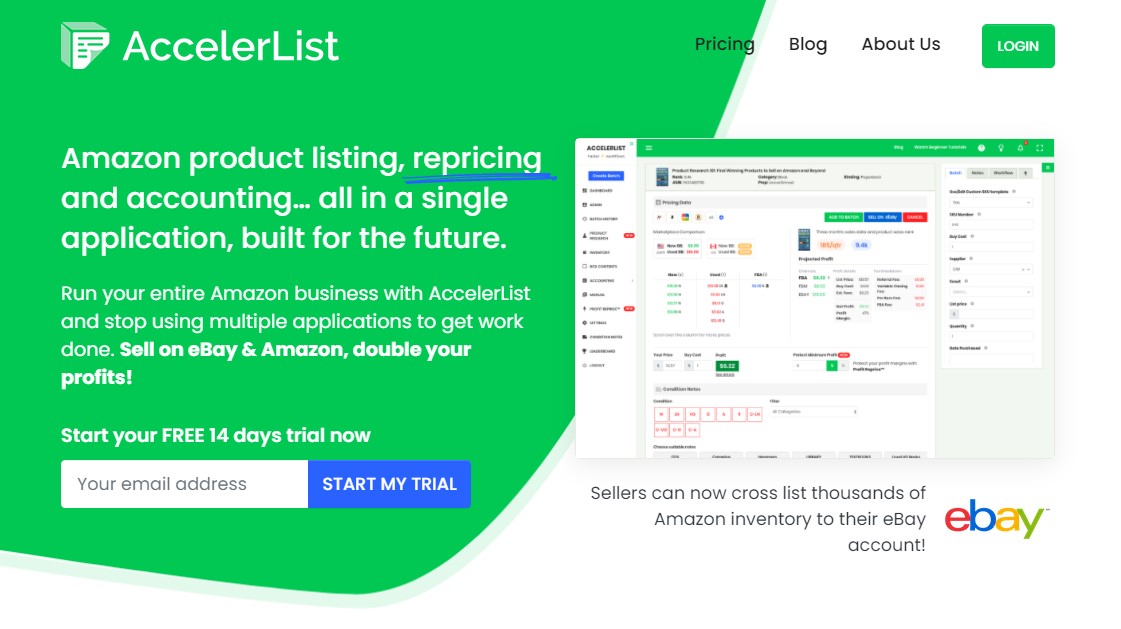 You can run your entire Amazon business with AccelerList, selling on eBay and Amazon. Sellers can now cross-list thousands of Amazon inventory items to their eBay account.
AccelerList provides tools relating to product listing, product reporting, accounting, label printing, product research, and employee support. It offers a built-in-box content solution. You can track listers and sources and create custom MSKUs. It includes FBA and merchant fulfilled product listing, effortless product listing, and product research.
---

Forecastly is for wholesale resellers and private label sellers on Amazon. You can use it to predict future product demand in seconds. The lightning-speed predictive software makes accurate demand forecasts. Forecastly alerts you to reorder at the perfect time to prevent a stockout, so you keep your sales flowing and your profits growing.
Forecastly gives you all the information you need about the health of your business in one tool and in real-time. In a single glance, you can see where you've been in the sales rankings, where you're at in current orders, and what's going on in the Buy Box so you can order what your customers want. Forecastly handles the day-to-day hassle of inventory management.
---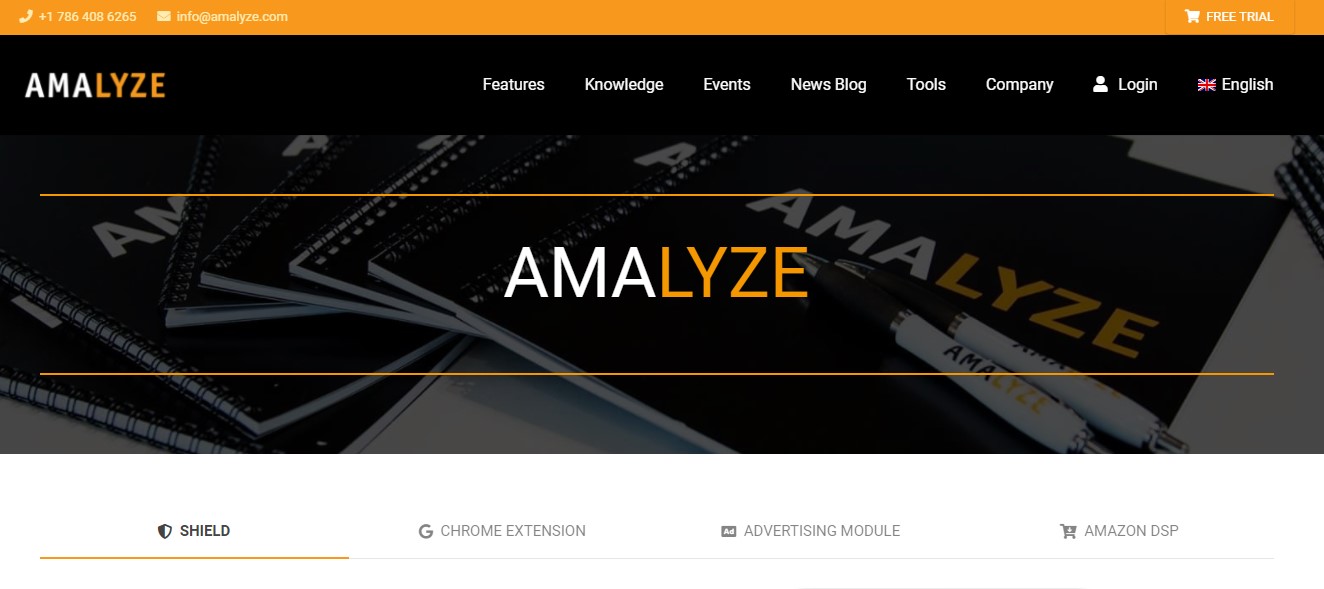 Amalyze provides several tools for Amazon suppliers. Their primary tool is AMALYZE Shield. It answers your questions relating to new products that have potential, brand products already sold by dealers or by Amazon itself, prices, availability on Amazon Prime, products with the best BSRs on Amazon, relevant keywords that can improve your listings, and more. If you already sell on Amazon, AMALYZE Shield shows you how reviews and ratings are developing, which products already rank for which keywords, what the average prices of the top 100 ranked Amazon products are for specific keywords, and whether sponsored product ads or brand ads are already being placed on these keywords.
AMALYZE Shield is particularly suitable for private labels, manufacturers, and retailers who sell products on the Amazon Marketplace through the Amazon Vendor Program or even as Amazon sellers themselves.
---