Amazon sold its first book online in 1995. Within its first month, it was generating $20,000 per week in sales. The world's largest eCommerce store has long since widened its product range from merely being an online bookseller. Its Net Sales in 2019 totaled $280.5 billion, leading to a Net Income of $11.59 billion. It is clearly an essential marketplace for many brands, which makes it a highly competitive one. Amazon has 9.7 million sellers worldwide, of which 1.9 million are actively selling on the platform. Therefore, you need to optimize your listings if you hope to stand out from the competition.
While you can take some straightforward actions to improve the chances of your products standing out on Amazon, you can save yourself much of the work if you use one of these Amazon listing optimization tools. These tools (or at least their AI) understand Amazon's complex algorithm. Currently, the Amazon A10 algorithm is their organic product ranking algorithm. It suggests products based on customer searches. It bases these recommendations on a combination of search intent and relevance metrics.
You will want to optimize your Amazon listings for specific keywords that best match searchers' intent and relevance. Many of these tools suggest suitable keywords you could target. As part of your optimization, you should focus on the following sections of your product listings: titles, product features, descriptions, images, and videos. All of our suggested Amazon listing optimization tools should be able to manage much of this process for you.
---
10 Amazon Listing Optimization Tools:
---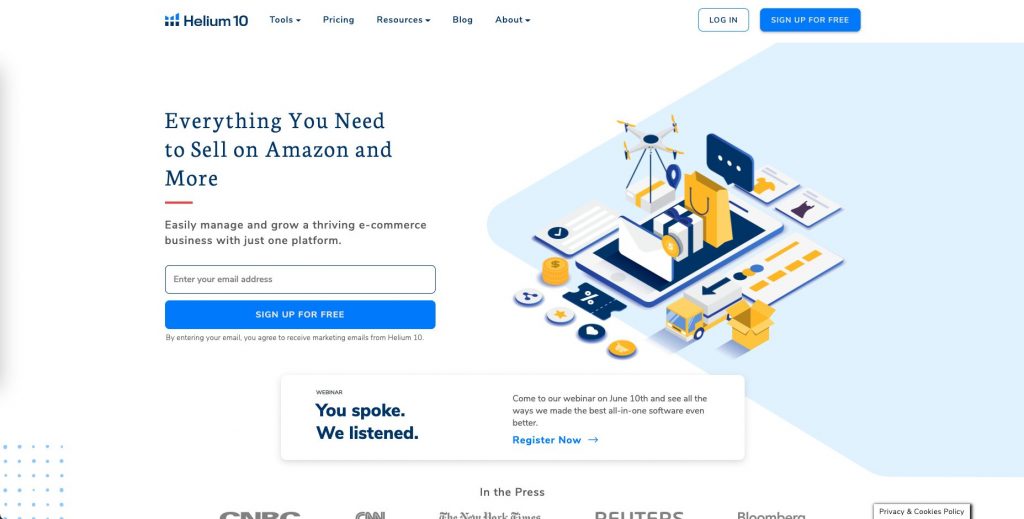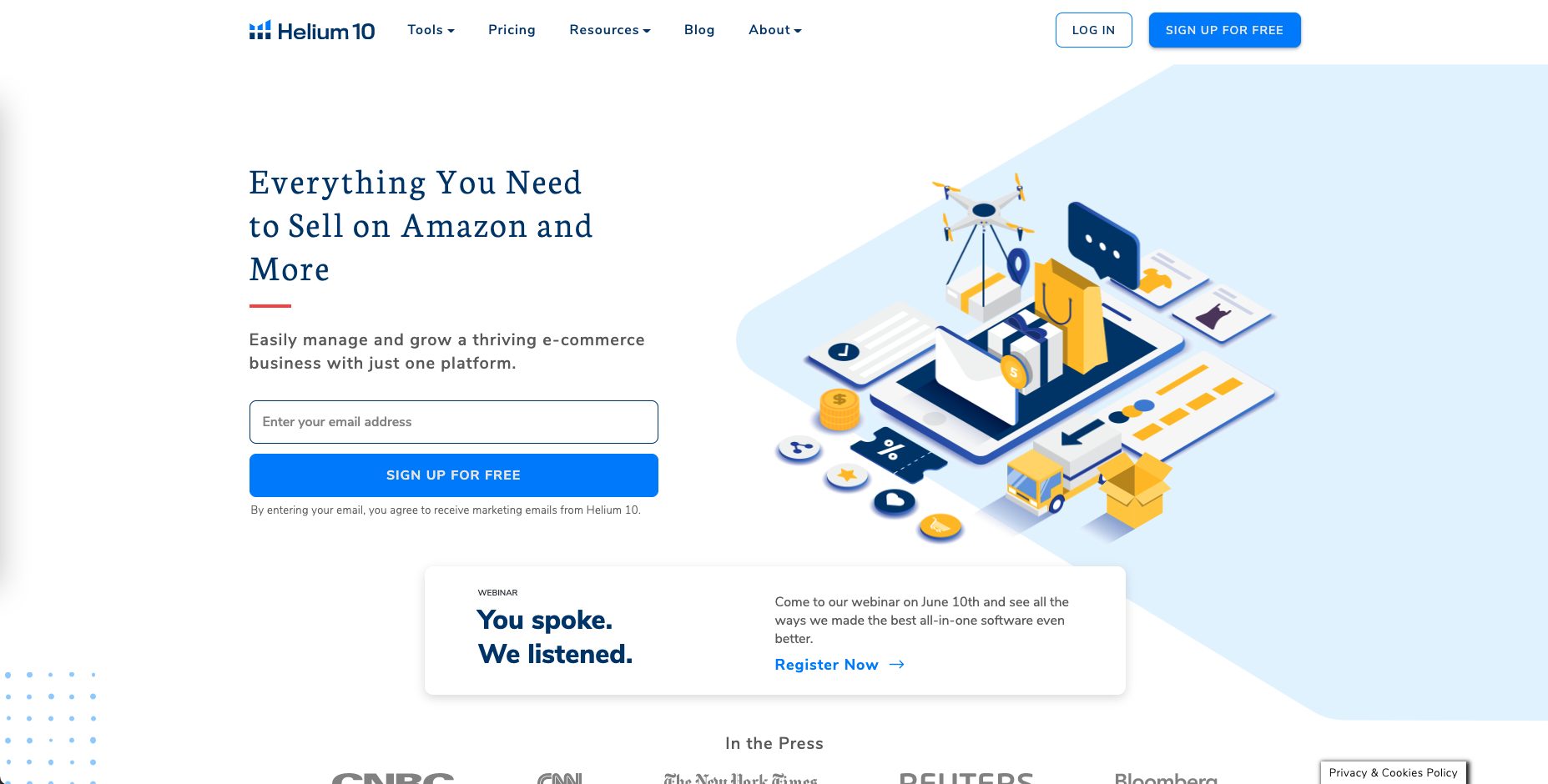 If you aim to be a serious seller on Amazon, Helium 10 offers virtually everything you need. Its tools cover product research, keyword research, listing optimization, operations, analytics, marketing, and finance. Incorporating this many tools, it isn't surprising that Helium 10 calls itself all-in-one Amazon software.
It includes five tools under the category of Listing Optimization: Frankenstein (keyword processor), Scribbles (listing optimizer), Index Checker (keyword index checker), Listing Analyzer (Amazon listing insights), and Audience (Amazon split testing). Of these, Scribbles is probably the most related to Amazon listing optimization.
You gain access to Scribbles in all of Helium 10's plans, although only for 30 days on the Free and Starter plans. Therefore, you will need at least the mid-level Platinum plan to gain full access to Scribbles. The same requirement applies to Frankenstein. The other tools referred to above vary the permitted number of uses depending on the plan you choose.
Scribbles focuses very much on your product listings. It validates that you have used as many relevant keywords as possible in your product descriptions. It makes creating optimized product listings using all the best search terms a simple process. Scribbles ensures you use the correct number of keywords if you have specific character limitations to adhere to. You can retrieve previous listing drafts and import listings from your Amazon account. It automatically populates a "used keywords" data field as you add a given keyword to your title, description, or bullet points.
If you have found a huge list of keywords, you can use Frankenstein to transform them into a more manageable group to use in your Amazon listing optimization efforts.
---
Free Keyword Research Tool
Amazon Keyword Research
Input a seed keyword or ASIN to uncover thousands of competitive and relevant search terms
---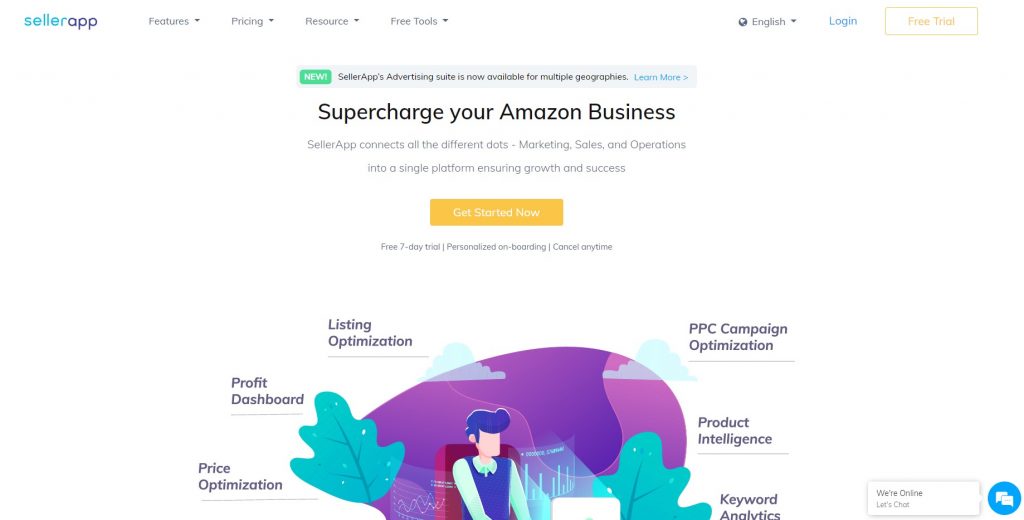 SellerApp is also a single platform designed to supercharge your Amazon business. It incorporates marketing, sales, and operations tools into a single platform, ensuring growth and success. SellerApp can assist with listing optimization, PPC campaign optimization, product intelligence, keyword analytics, price optimization, and has a profit dashboard.
Their keyword research tool provides reliable Amazon keyword data for a data-based SEO-optimized listing and PPC marketing strategy. It works from a massive 135 million+ keyword database. You can use it to discover low competitive yet high opportunity shopper keywords and increase brand awareness, leads and eventually spike sales with the right keywords.
Once you have selected your keywords, you can use SellerApp's Amazon Keyword tracker to discover your listing's rank for given keywords. Improve your optimization strategies by focusing on keywords that matter.
Their Amazon Listing Optimization tool examines your visibility along with conversions. It analyzes product listings against best practice strategies to provide listing optimization recommendations. With a comprehensive breakdown of the Listing Quality Index (LQI), you can optimize your listing and track your progress.
---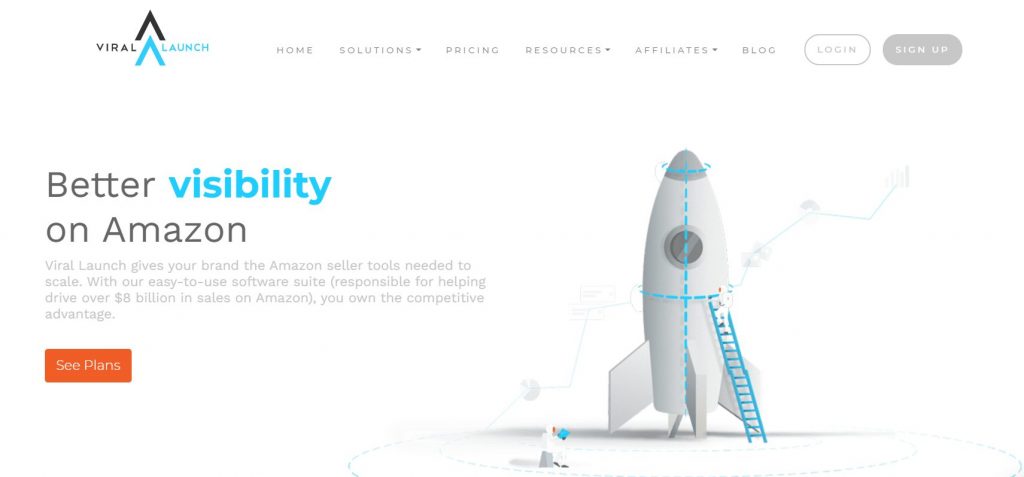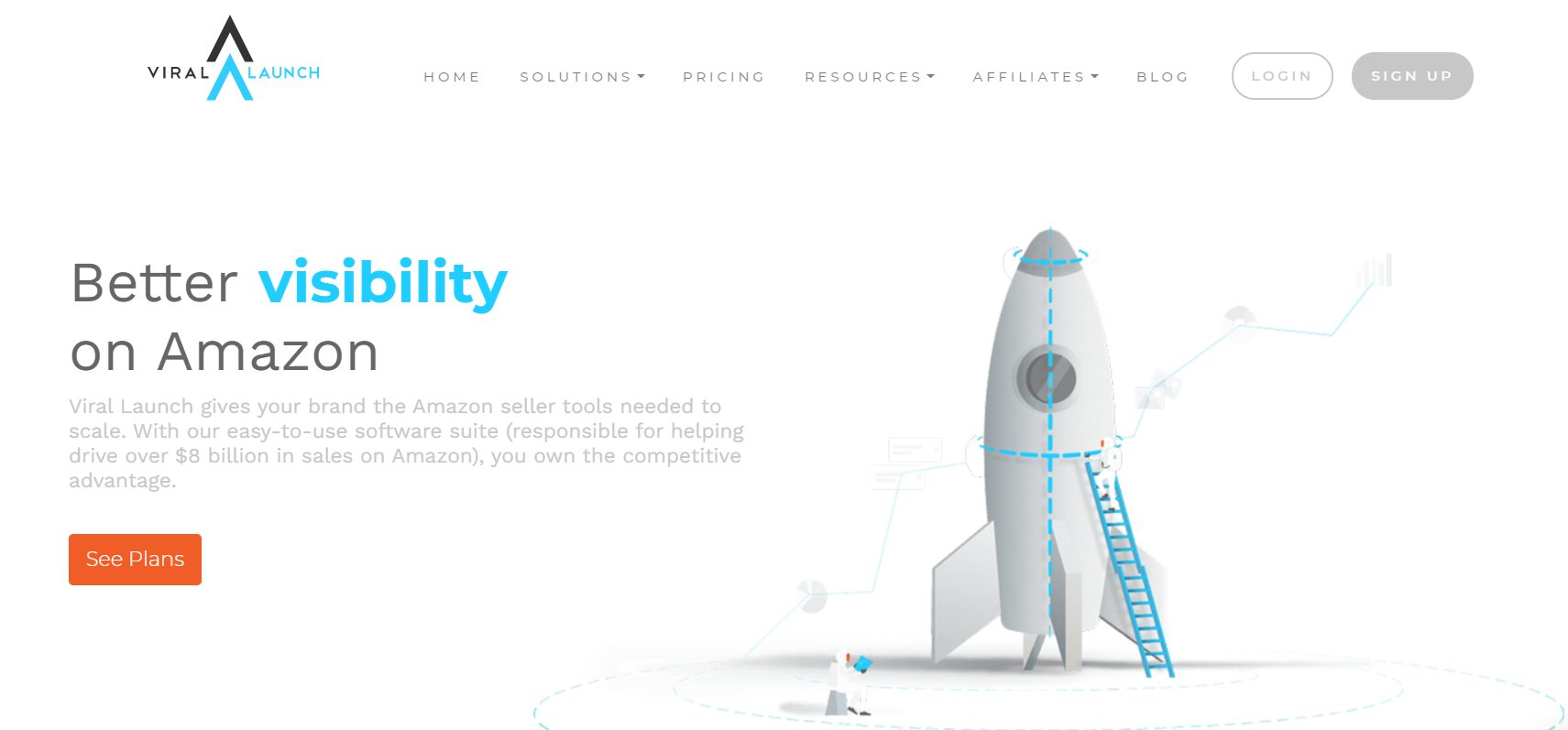 Viral Launch is an easy-to-use software suite that gives your brand the Amazon seller tools needed to scale. Their integrated platform includes tools to assist Amazon product research, competitor tracking, keyword research, advertising and PPC, and keyword tracking.
Their Pro and Pro Plus plans include three keyword optimization tools:
Listing Analyzer – use it to discover innovative and impactful listing improvements you can make

Keyword Manager – track your most important keyword analytics in one simple-to-use dashboard

Listing Builder – build a listing including your product's most important keywords
The three tools integrate seamlessly to give you the data and insights you need to perfect your listing.
---
Seller.Tools offers a full suite of tools leveraging Amazon data to take your business to new heights. You can select from a series of plans, ranging from Free to the $497/mo Mastery Plan. There are seven plan tiers in total, each offering different capabilities and levels of access.
To be able to optimize your listing, you need to target suitable relevant keywords. Keyword Manager can help with this. It imports keywords from your competitors' products and Seller.Tools does the calculations, suggesting the most important keywords you should focus on. They list keywords sorted from very high to low priority.
You can then insert the recommended high-priority keywords into Listing Manager, which creates the most accurate product listing. It automatically connects these product listings to a user's Amazon Seller's central account and publishes them there.
Seller.Tools also offers a Chrome extension that acts as a powerful listing analyzer and gives you immediate insights into missed sales, helping you realize a product listing's potential.
---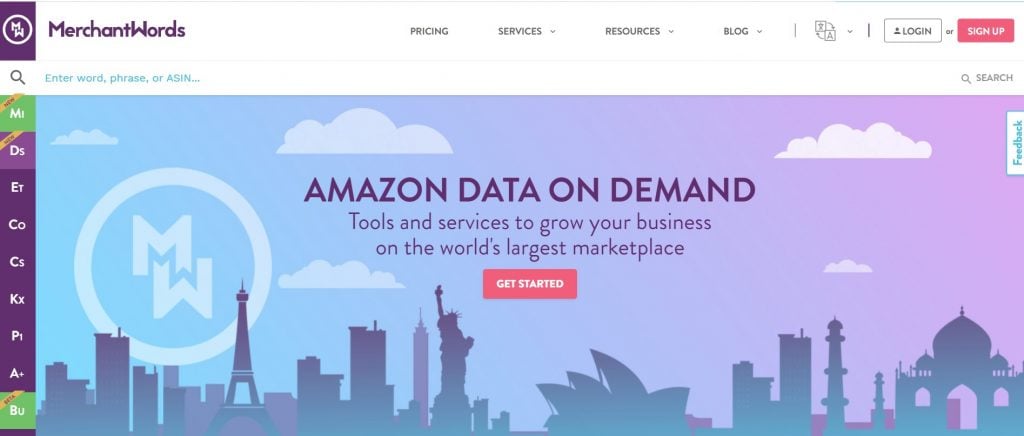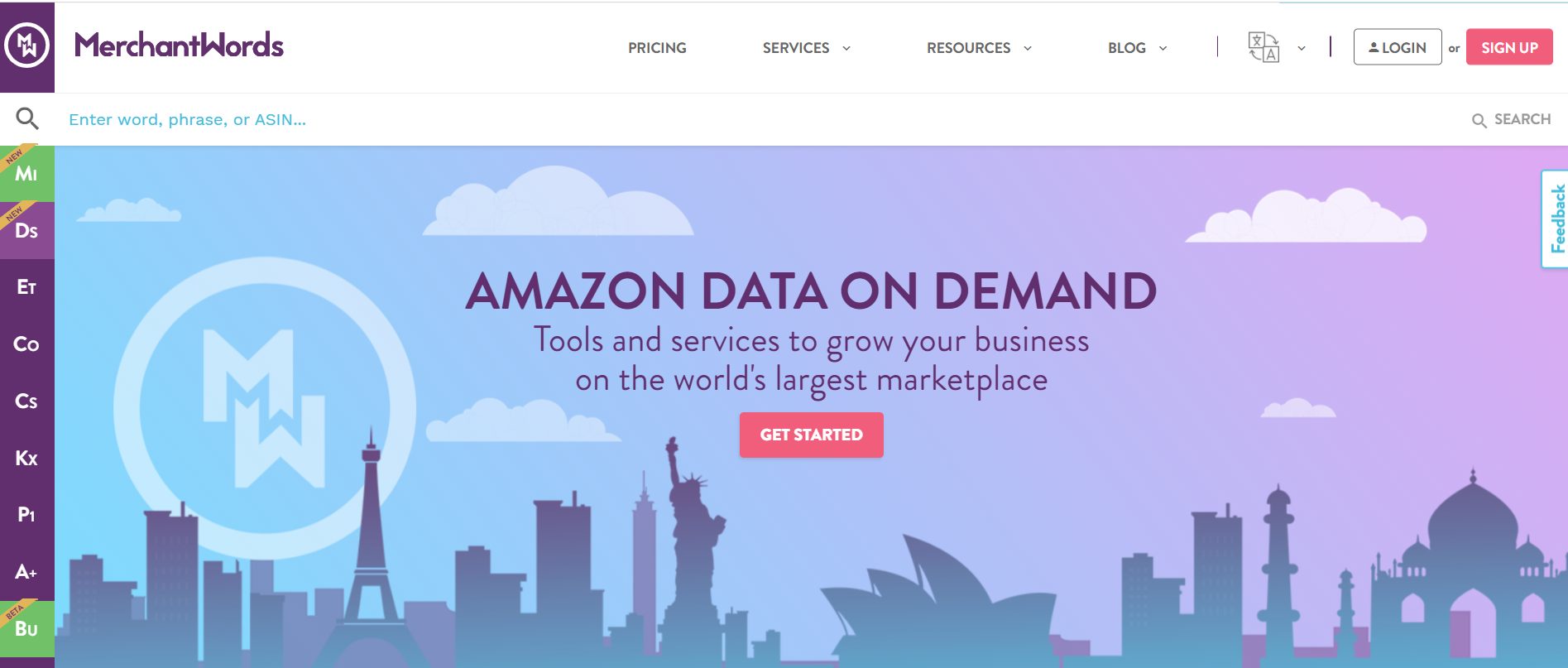 MerchantWords offers a range of tools and services to grow your business on the world's largest marketplace – Amazon. With their keyword data tools and services, you can uncover product opportunities, understand the competitive landscape, create successful marketing campaigns, increase your traffic, and ultimately grow your sales and business. You can discover, optimize, and grow your business with MerchantWords.
The main areas of MerchantWords' focus are Market Insights, Digital Shelf (Amazon SEO research), Emerging Trends, Collections (keyword lists), Classic Search, Keyword Multiplier (related and complementary keywords), Page 1 Products, ASIN Plus, and Bulk Search.
---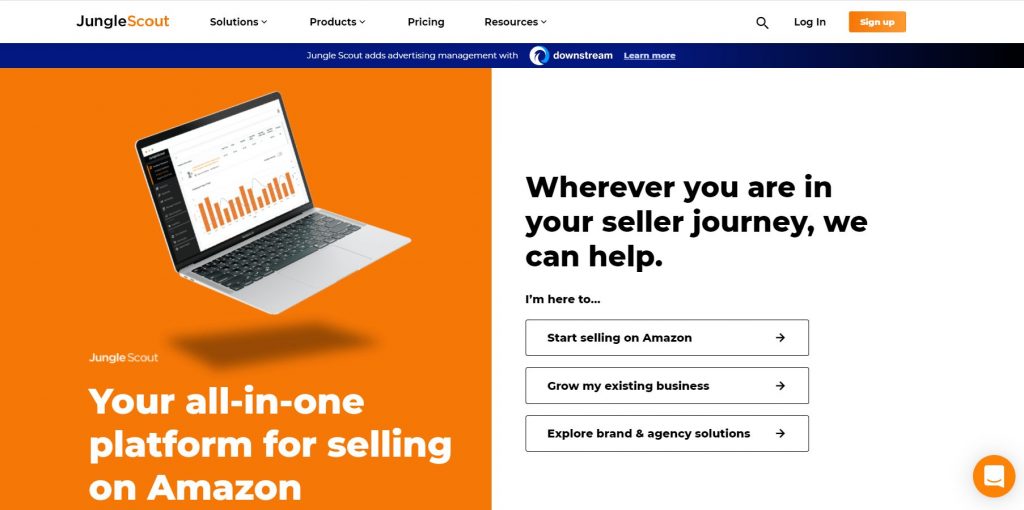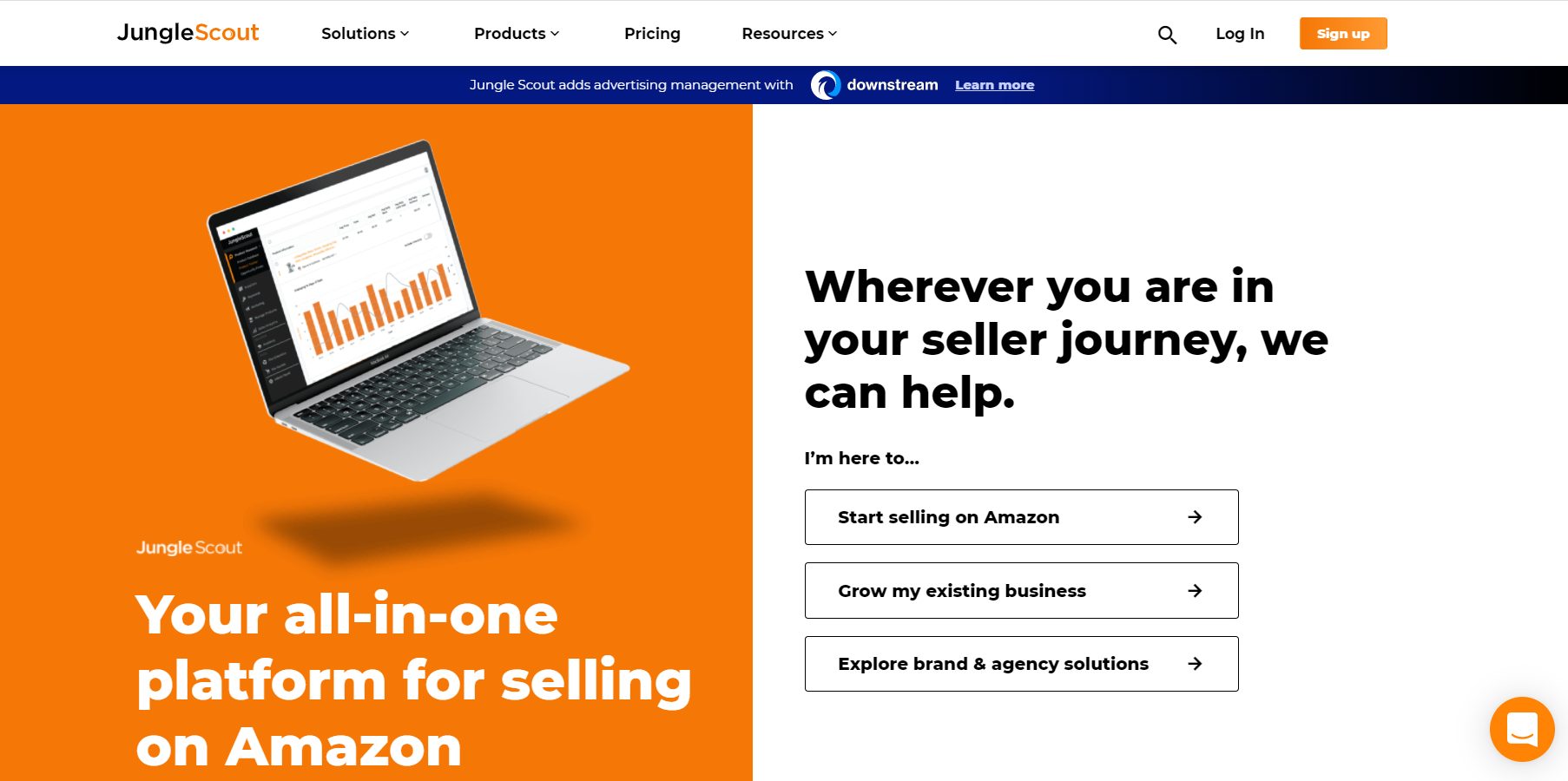 JungleScout is an all-in-one platform for selling on Amazon. They offer a range of standard plans, like the other platforms in this post. However, they also have packages that combine access to a plan with exclusive educational features and historical data.
It includes a Listing Builder, with which you can build better Amazon listings and rank higher with a proven keyword strategy. It helps you compete for critical ranking on Amazon search results with data-driven listings, where you optimize your listings with recommended keywords and see your rankings improve.
Jungle Scout's AI-driven Listing Optimization Score measures product title, description, key features, keywords, images, and more. It's real-time, so you have instant live feedback to adjust your listing.
You can import existing keywords lists, create lists on the fly, or use advanced filters to identify high-ranked keywords to rank fast or medium-ranked keywords to temper your ad spend.
---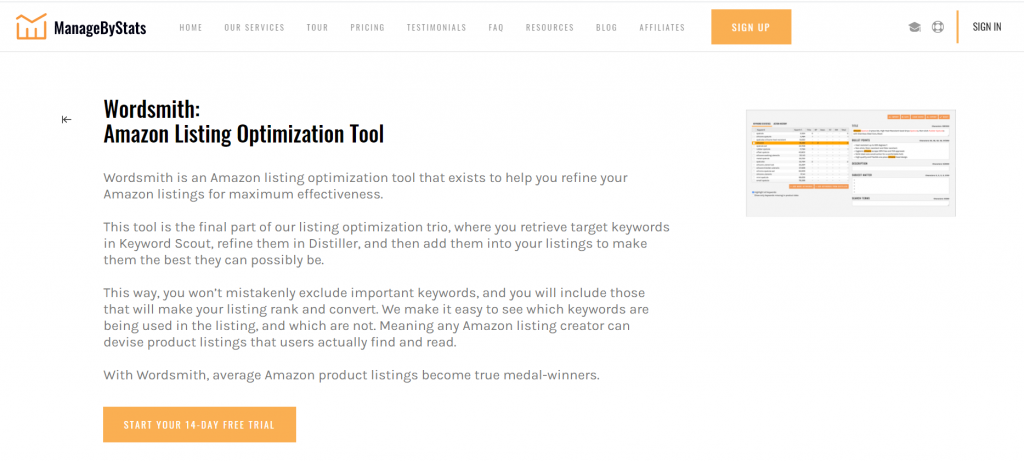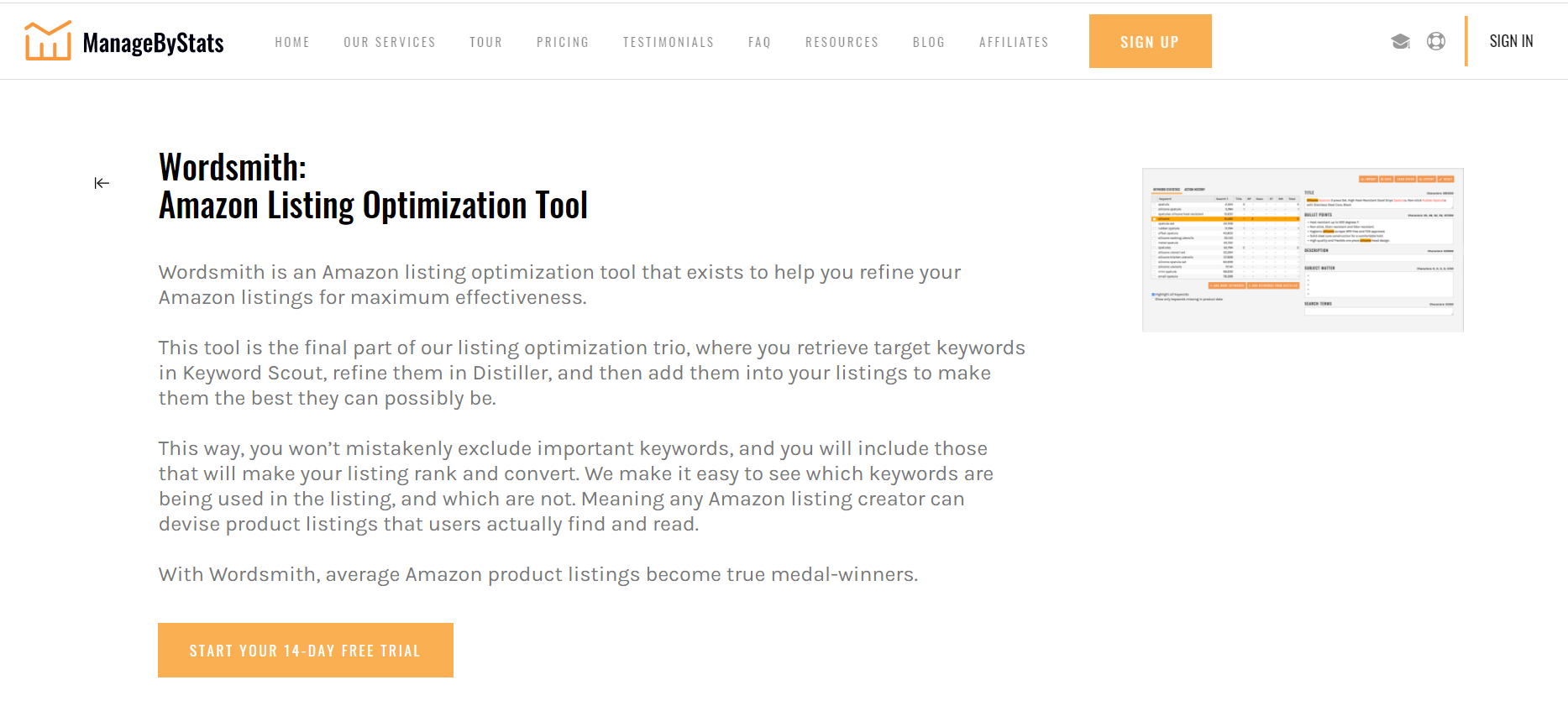 ManageByStats is a software suite for Amazon sellers built by actual Amazon sellers. Its tools include Seller Tools, Sellermail, Advertising Manager, Catapult, and Product Finder. Seller Tools, in turn, includes multiple tools covering Profit Dashboard, Statistics, Graphs, Customers, Transactions, Feedback, Reviews, and Inventory.
They have three listing optimization tools:
Keyword Scout (where you retrieve target keywords)

Distiller (where you refine your keywords)

Wordsmith (where you add them into your listings to make them the best they can be)
By using these tools, you won't mistakenly exclude important keywords, and you will include those that will make your listing rank and convert. They make it easy to see which keywords you use in a listing and which you don't.
Wordsmith arranges your back end in visual, easy-to-see ways and lets you import all the keyword data you need to optimize your listings and get ahead of the competition.
---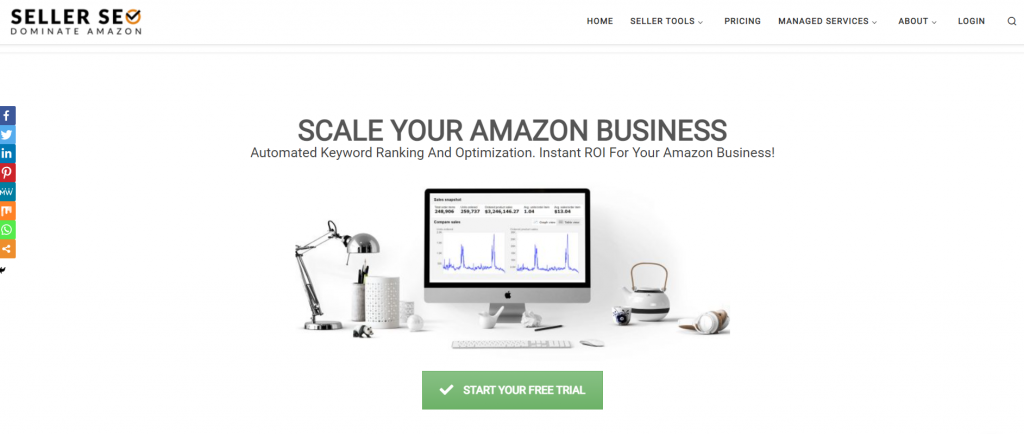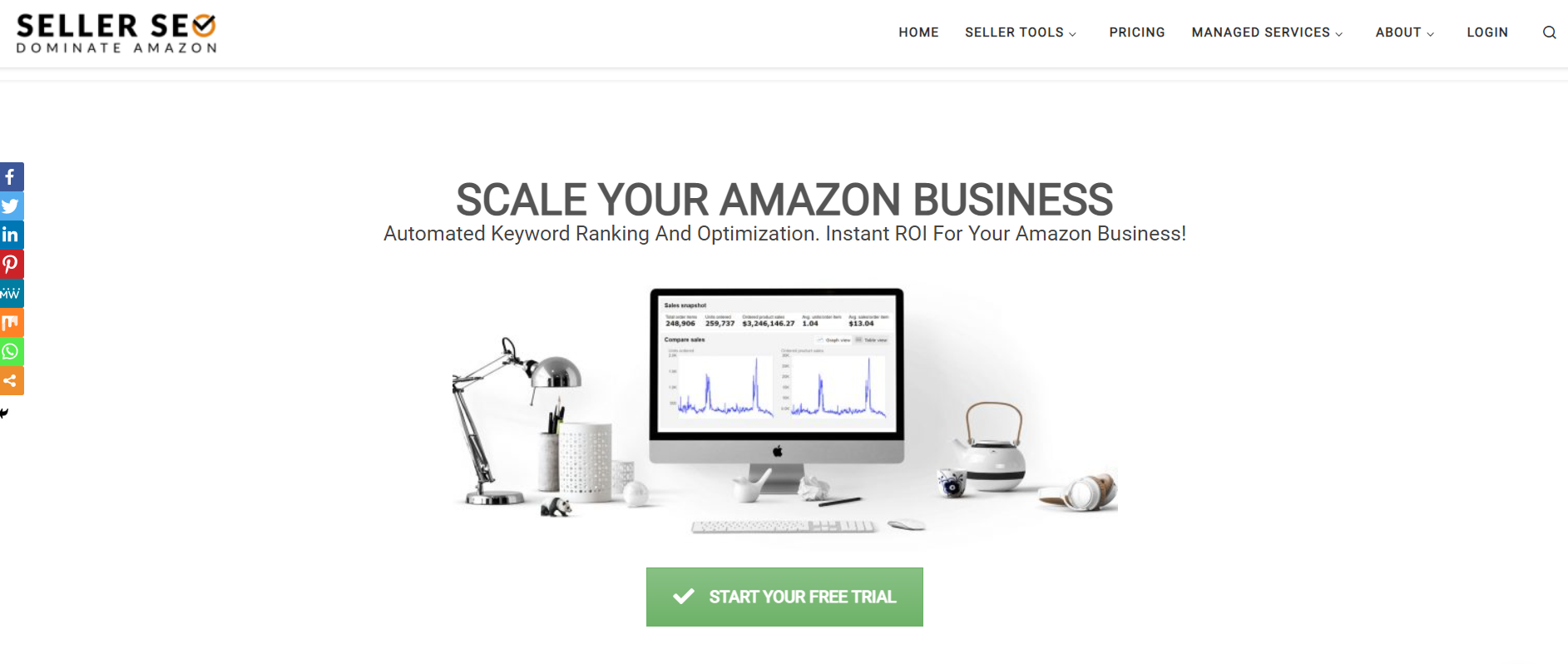 Seller SEO offers a selection of keyword ranking and optimization tools for Amazon sellers. One of these tools is Listing Lightning that helps you SEO-optimize listings rapidly. You can use the tool to search for Amazon keywords, research competitors, and create lists targeting key phrases.
You can also use Seller SEO to automate the optimization of your Amazon Advertising. Turn your campaigns off and on throughout the day to reduce ACOS and increase sales.
---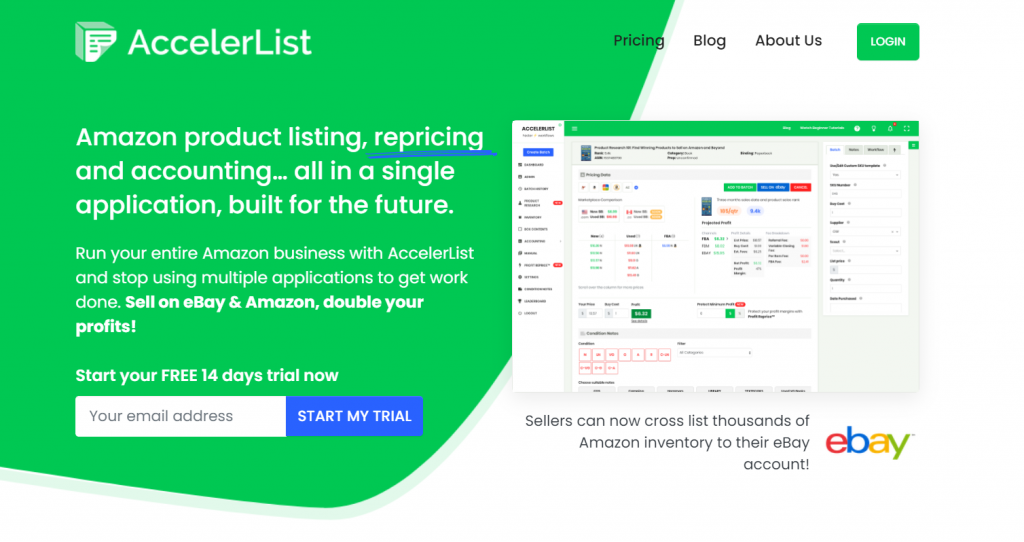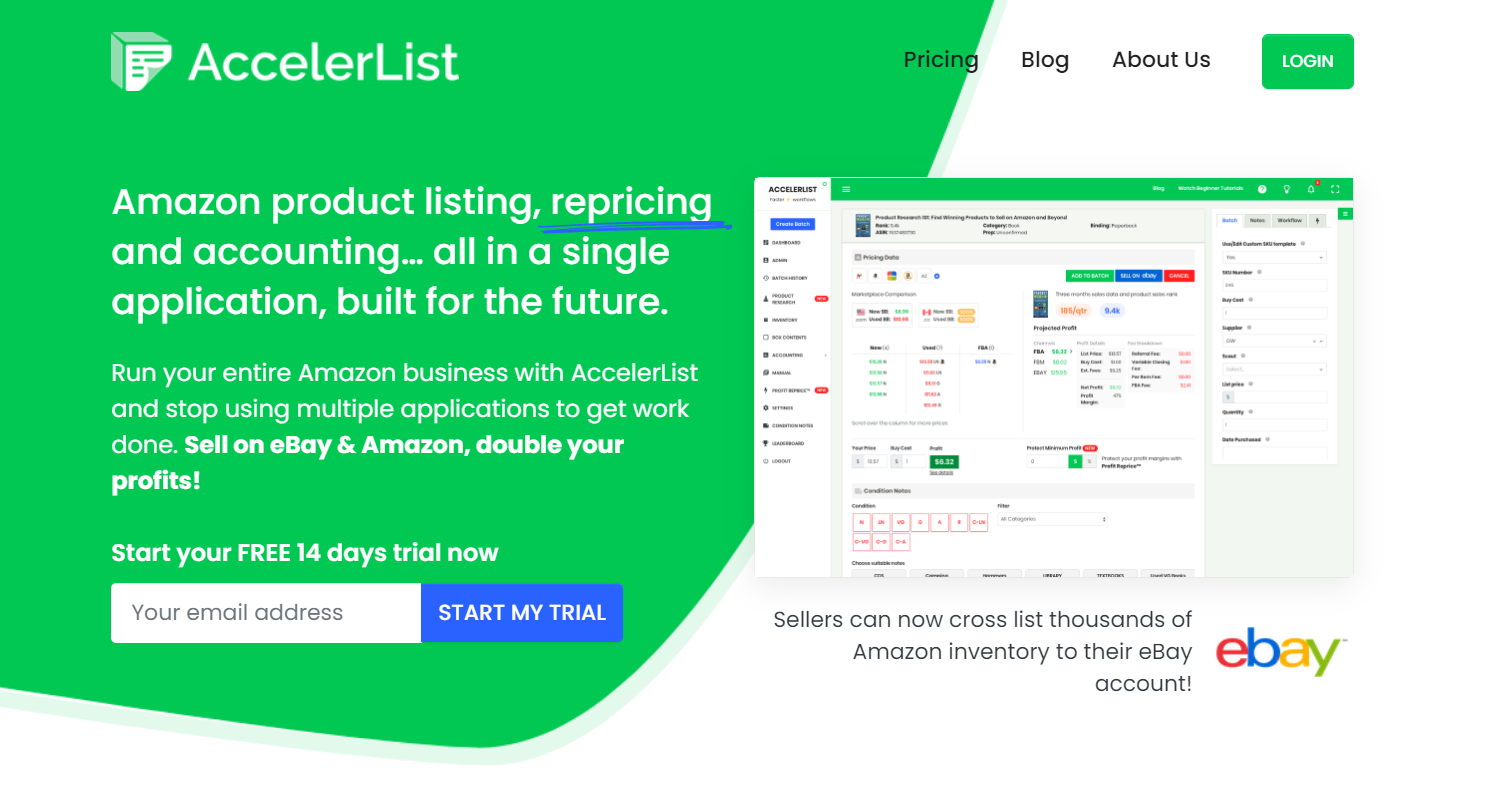 AccelerList offers Amazon product listing, repricing, and accounting, all in a single application. You can run your entire Amazon business with AccelerList and stop using multiple applications to get work done. You can even cross-list your entire Amazon inventory over to eBay.
You can save hundreds of hours a month by scanning and listing your Merchant Fulfilled or FBA products directly inside AccelerList. You can even supercharge your pricing research by adding custom "intelligence" buttons as part of your listing workflow.
---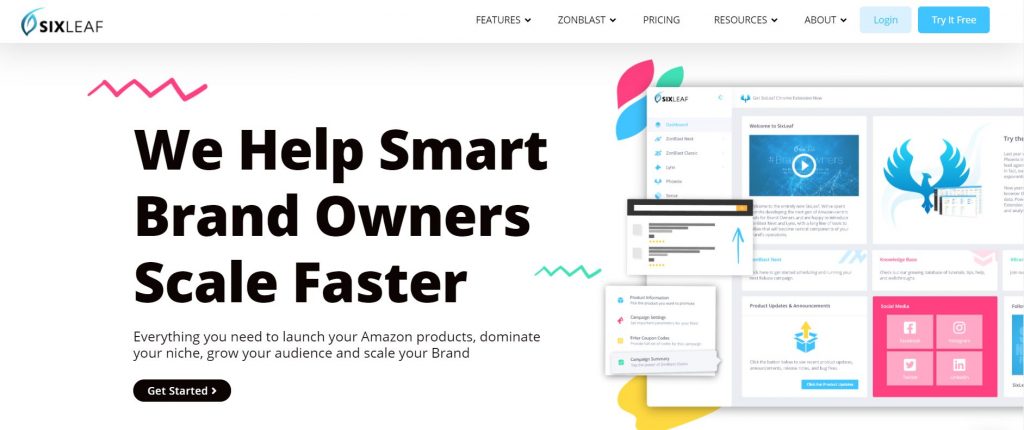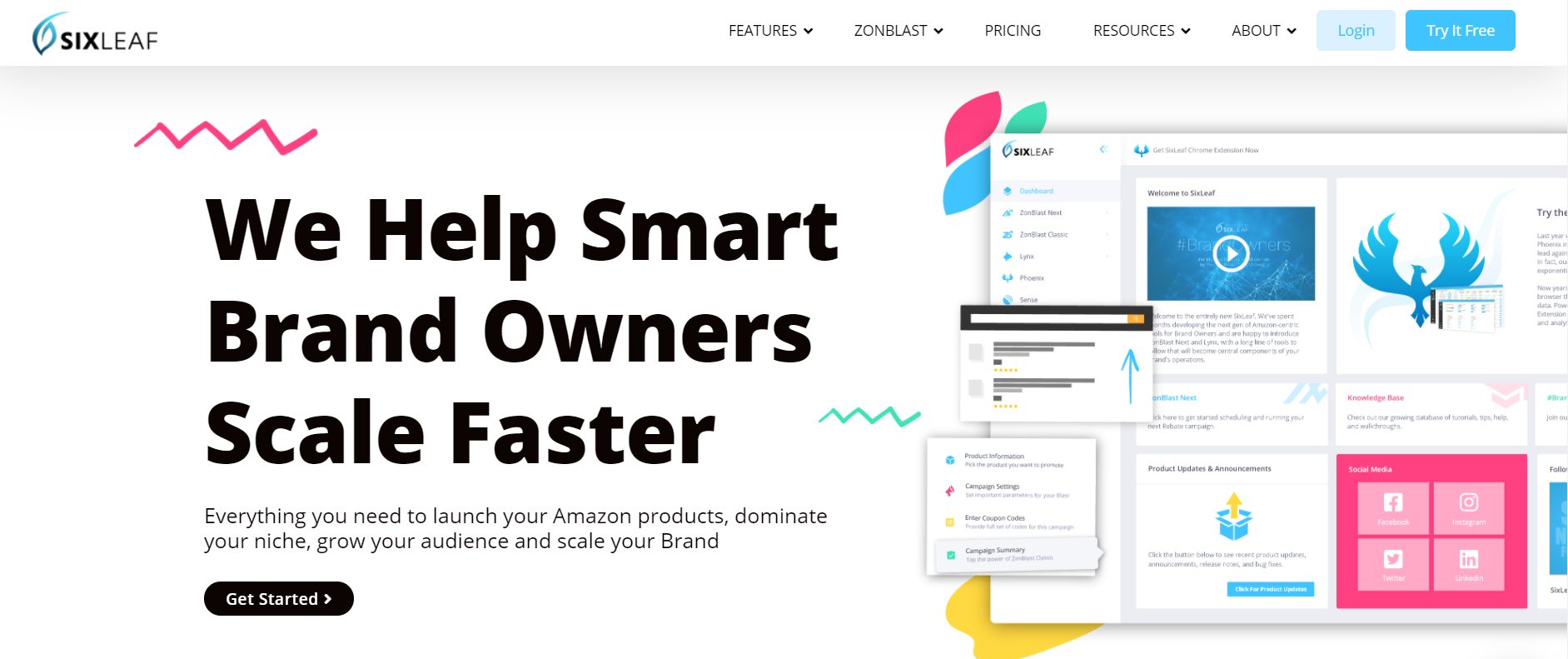 SixLeaf offers everything you need to launch your Amazon products, dominate your niche, grow your audience and scale your brand. It provides tools and expertise to help brand owners build and scale their operations to the next level.
One of their tools is Phoenix, which aims to revolutionize your product research. It helps you make critical decisions by digesting data, processing it with their proprietary algorithms, and identifying ASIN Strength, BSR Consistency, Listing Quality, and more. You can easily see which ASINs Amazon believes are most relevant for a searched keyword.
Once you know the terms on which to focus, you can use ZonBlast Next or ZonBlast Classic to help you grow on Amazon. SixLeaf claims that users of ZonBlast Next rank products as easily as the wild west days of Amazon with an automated take on Rebate-focused and Lynx-powered campaigns. In addition, you can use their automation to manage transactions, monitor existing campaign budgets, and fund new campaigns.
Frequently Asked Questions
How do I optimize my Amazon listings?
You will need to optimize your Amazon listings for specific keywords that best match searchers' intent and relevance. As part of your optimization, you should focus on the following sections of your product listings: titles, product features, descriptions, images, and videos.
What is listing optimization on Amazon?
Amazon listing optimization is the process of upgrading your product pages on Amazon to better improve their visibility on Amazon as well as their click-through rate and conversion rate. The process is supposed to help you generate more sales. That process includes keyword discovery, optimizing listing text and image content, and increasing reviews.
How do I optimize my Amazon listing for Google?
To optimize your Amazon listings for Google, you should use brand names, include keywords, fill out all fields on the product page, include quality photos, and increase reviews.
How do I optimize images for Amazon?
Here are some important tips to optimize images for Amazon:
- Follow Amazon's image requirements
- Assign images priority on your product's page
- Use level images
- Use a variety of photos
- Be careful of the entire frame
- Fill out the meta data for the photo
Can I put my logo on Amazon pictures?
You cannot use watermarks on your Amazon photos, but you can put your logo on the images to assert that they are yours. Once you upload your photos onto Amazon, it becomes their property.