With millions of apps available in the Google Play Store and Apple's App Store, how do you make yours stand out? If your website needs SEO, your app will need App Store Optimization (ASO). You need the help of an ASO to improve your app's visibility on app stores and let potential users discover it.
First, it's important to understand how app stores work to appreciate what ASO can do for your app. There are a couple of factors that can make people decide to download your app, like the recommendation of their relatives or friends or seeing your advertisement on their frequently-used apps.
You need to acquire organic installs for your app, and the best way to do that is to use ASO. This process optimizes the marketing copy of your mobile app, taking note of elements such as keywords, title, description, screenshots, and video. These are used to make your app rank higher on app stores, most especially Google Play and iTunes App Store.
Now, why is it important to get organic app installs? When people download your app organically, it means they intend to find and install something that will address their specific needs. This is essential to building quality customer relationships.
---
The Best App Store Optimization Agencies (ASO) To Hire:
---
Why You Need the Services of An ASO Agency
After developing your own app, you can do ASO techniques on your own or hire an ASO agency and leave the optimization to the experts. What you should keep in mind is that ASO is a continuous process. All the research, testing, and iterating should be done constantly to keep up with the competition.
As app stores and ASO evolve, so do the requirements needed to keep your app visible for users to download. Eventually, ASO may go beyond keywords and dwell more on understanding and measuring the intent and response of users.
If you don't see yourself dedicating the necessary time for ASO, you may be better off hiring an ASO agency to take care of your app's optimization initiatives.
Using ASO tools and incorporating them into your digital marketing strategy can improve your app's visibility no matter how much competition there is. ASO agencies will garner more search traffic, increasing the possibility or frequency of downloads.
An ASO agency will introduce strategies that increase your app's rank in the app stores and attract possible users. Aside from improving your app's visibility and making it more discoverable by relevant users, an ASO agency will also reduce user acquisition costs and increase the revenue of your app.
All these efforts will help introduce your app to a global audience.
These are the benefits that you will reap when you entrust the performance of your app to experts. It's certainly more than enough reason to decide that working with ASO agencies is a worthy investment. You can be sure that your app will perform better with a push from valuable and applicable marketing tactics for the app store.
---
Top ASO Agencies to Consider in 2022
Here are some tools that you can use to enhance your ASO strategies. Check out the skill sets and experience in these tools when looking to hire an ASO company.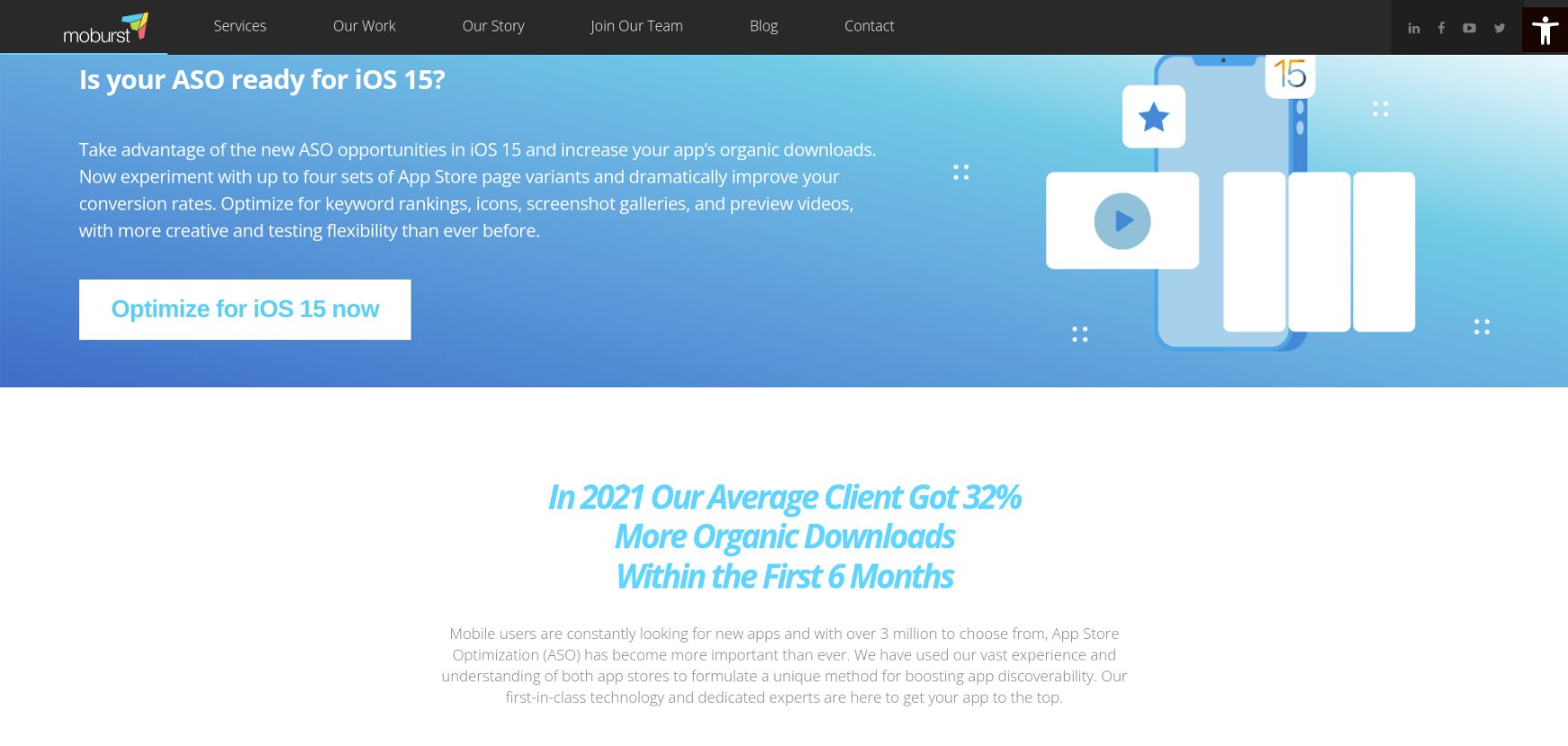 This award-winning global agency is considered a pioneer in app store optimization and a leader in mobile app marketing. The company's services—which range from ASO, mobile consulting, creative, user acquisition, and influencer marketing—are used by the world's most recognizable brands and strong startups, which include Google, YouTube, Samsung, Reddit, and Robinhood.
Moburst is all about helping companies with their mobile success goals by using a data-driven, creative approach. This enables clients to enhance their products and maximize their KPIs.
---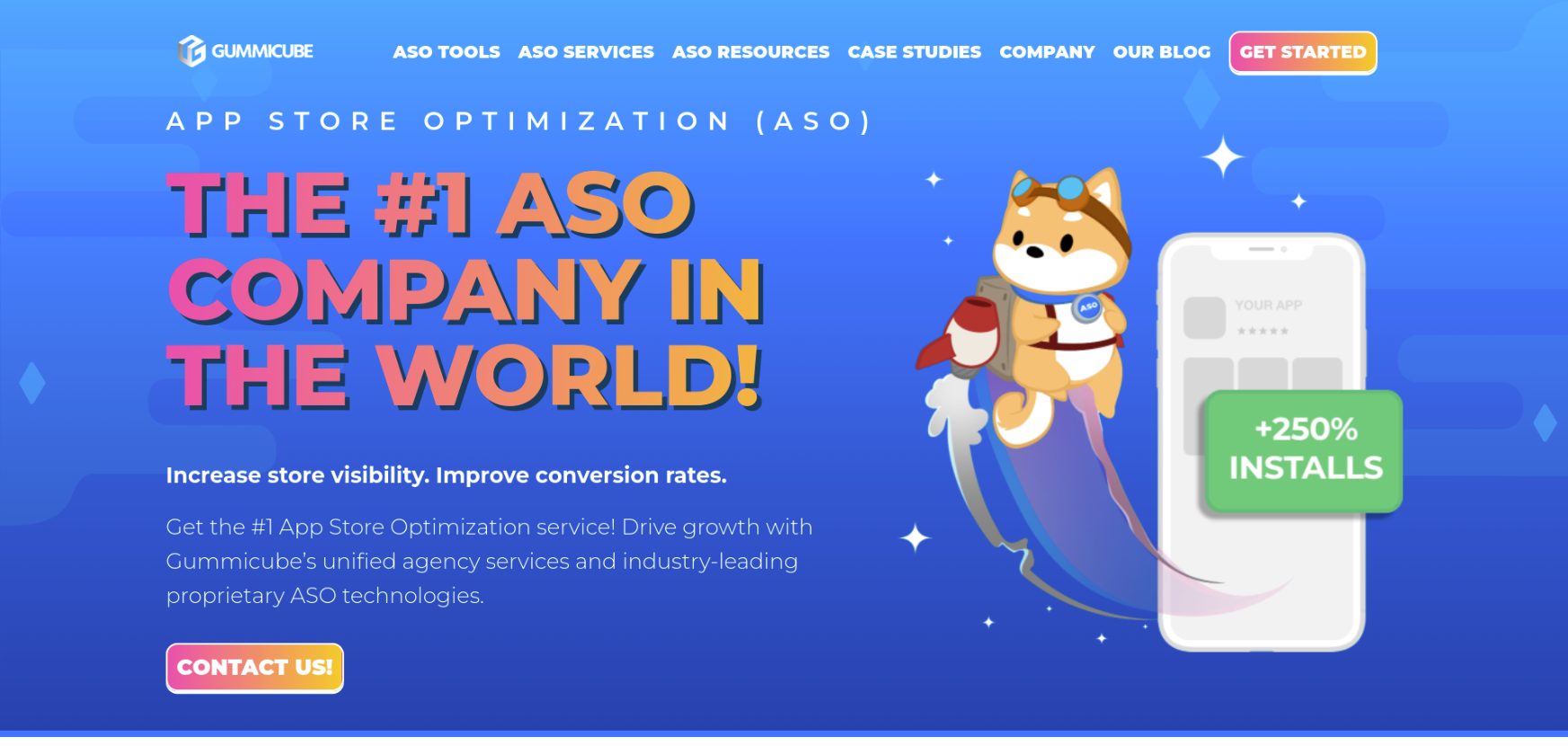 Gummicube started in 2010 and now has more than 21 years of experience in ASO and mobile marketing. The company has worked with global giants such as Microsoft, Sephora, and NBC Universal.
By using top and proprietary ASO technology and services, Gummicube hits on all aspects of ASO, including search optimization, market research and strategy, paid search, and conversion optimization & A/B testing.
---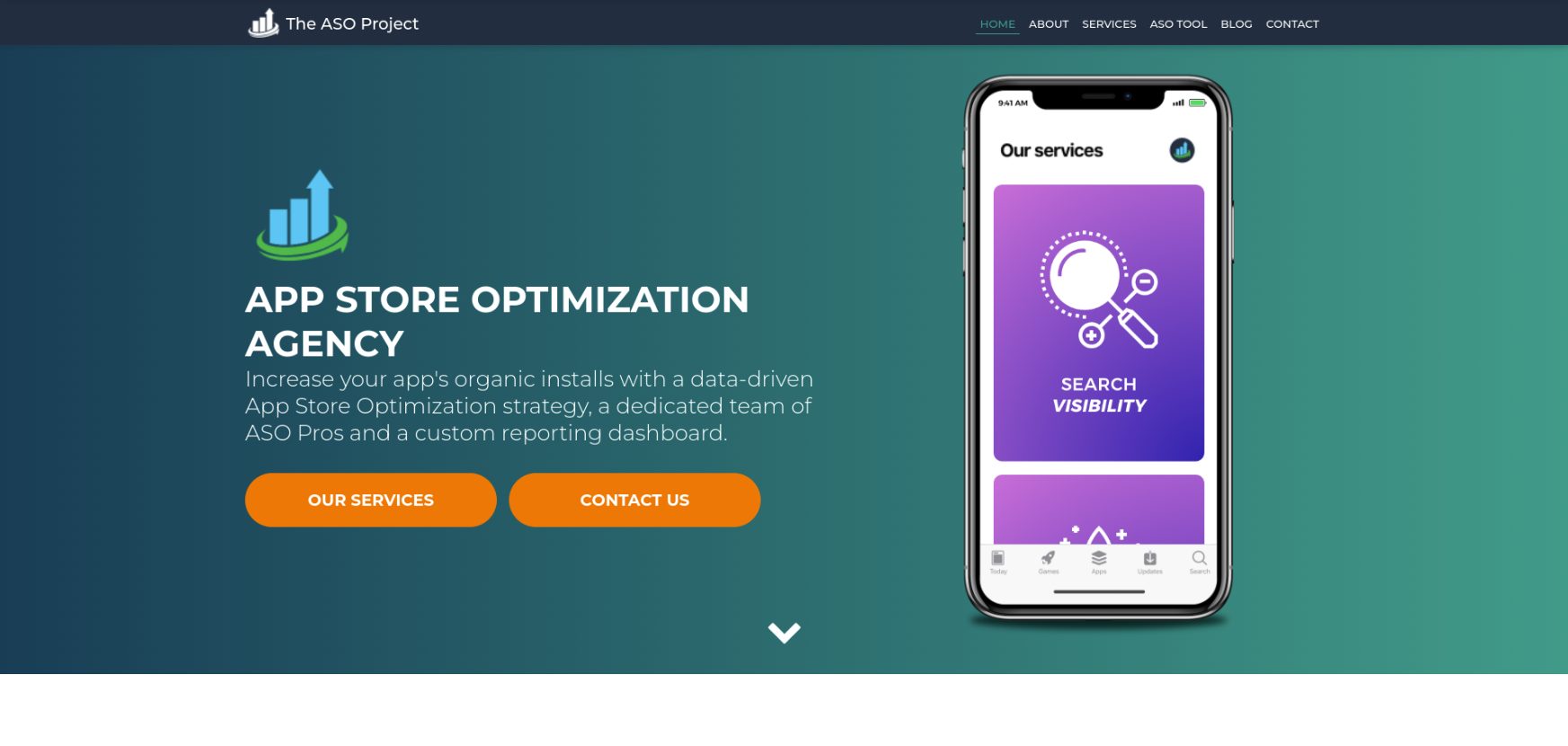 Increase your app's organic reach with the help of The ASO Project's full-service optimization efforts. The agency's dedicated team of professionals is made up of the best pros in the ASO field, as well as mobile strategists, designers, video editors, and search ad experts.
Using their proprietary technology and professional expertise, The ASO Project carries out research and analysis to come up with a total optimization strategy. Their team of video experts and designers makes app page assets for testing and conversion.
The agency also incorporates a custom search ads platform in providing Apple search ads management services. The platform is equipped with programmatic technologies and custom automation, including keyword discovery, bid management, budgeting modifications, ad scheduling, and a whole lot more.
---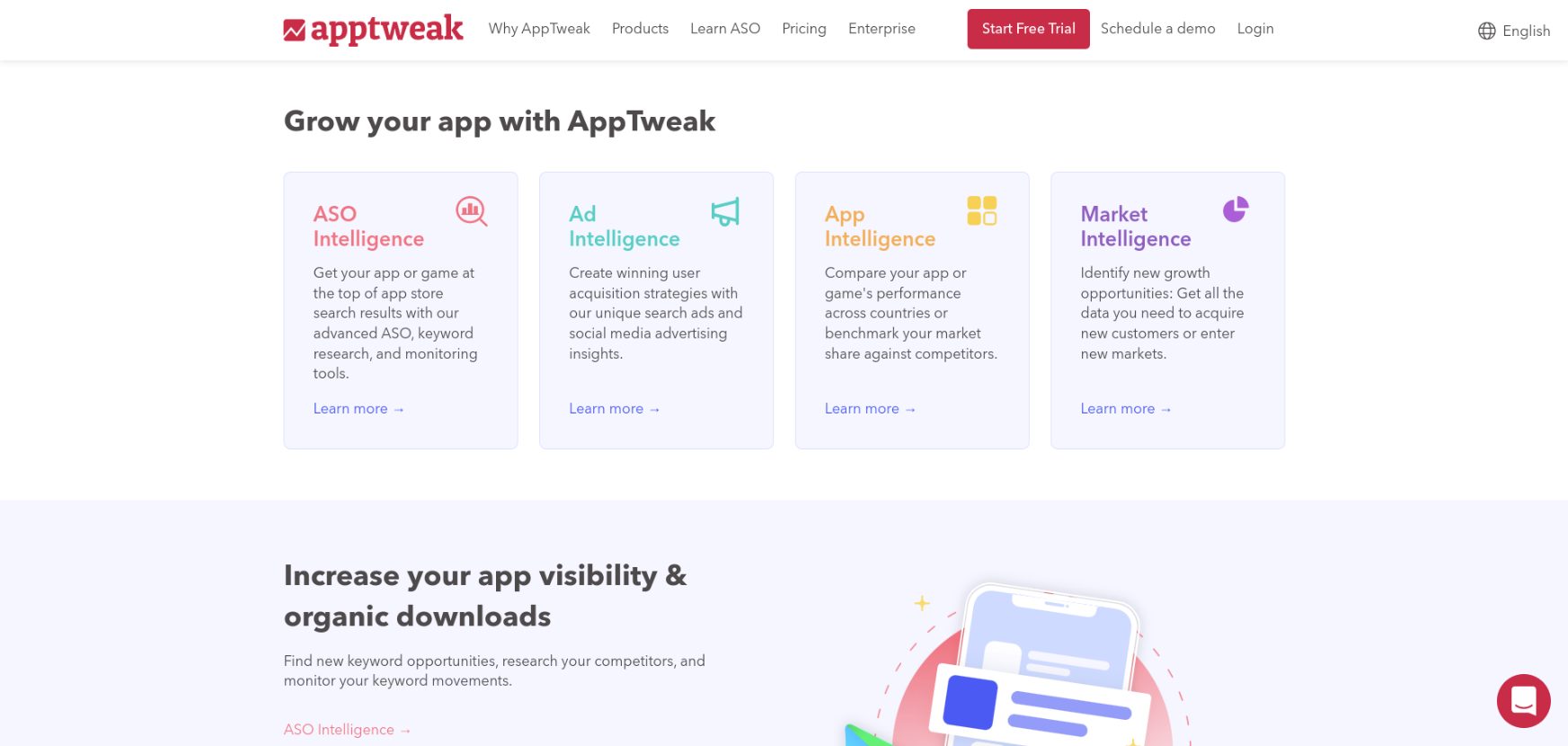 Priding itself on being driven by data science, AppTweak's ASO tool is used by mobile leaders such as Amazon, Adobe, Yelp, and Jam City for growing their games and apps. The tool sports a simple interface loaded with actionable insights, and it's developed to be easy to use, transparent, and accurate. AppTweak's all-in-one platform can do intelligence strategies for ASO, ads, and markets.
The agency does not use third-party data providers, unlike other platforms. They source their data right from the app stores, which they use to develop proprietary deep learning algorithms. This allows AppTweak's team to highlight vital metrics, leverage data science, and come up with app growth opportunities for mobile innovators.
---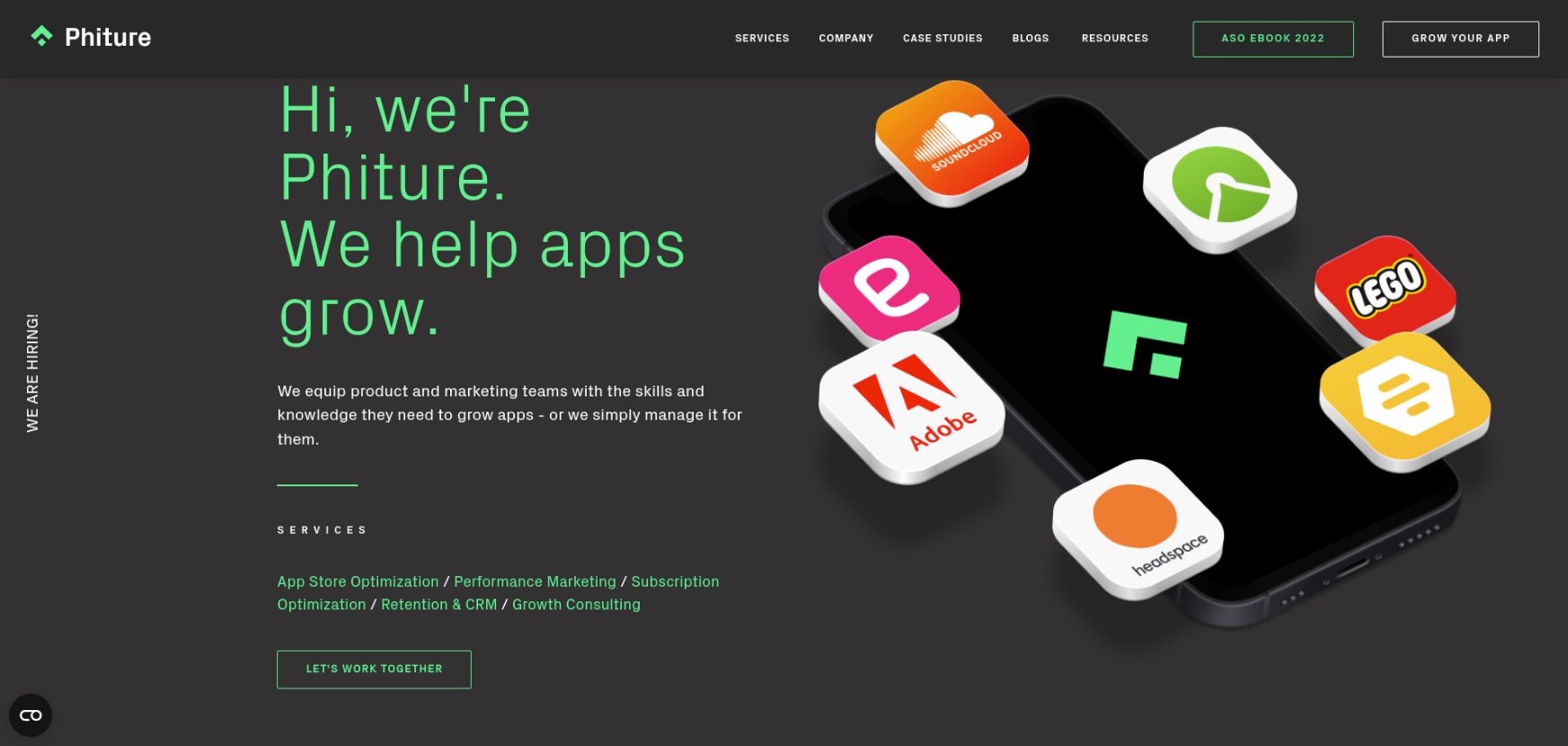 Phiture is a force behind some of the most successful apps in the world that enjoy the agency's multi-award-winning mobile growth consistency expertise. Founders Moritz Daan and Andy Carvell have written the book, literally, on mobile growth.
Together, they head a team that uses data insights to develop holistic strategies for optimizing cost per acquisition. These strategies, which include Apple Search Ads, Google App Campaigns, User Acquisition Audit, and Paid Social, are proven and tested to elevate a company's ROI.
The company prefers to work full-funnel since they consider mobile app subscription growth to be a holistic endeavor. But the team also makes custom packages that are tailored to a client's specific challenges, especially if there are specific pain points in their revenue optimization approach.
---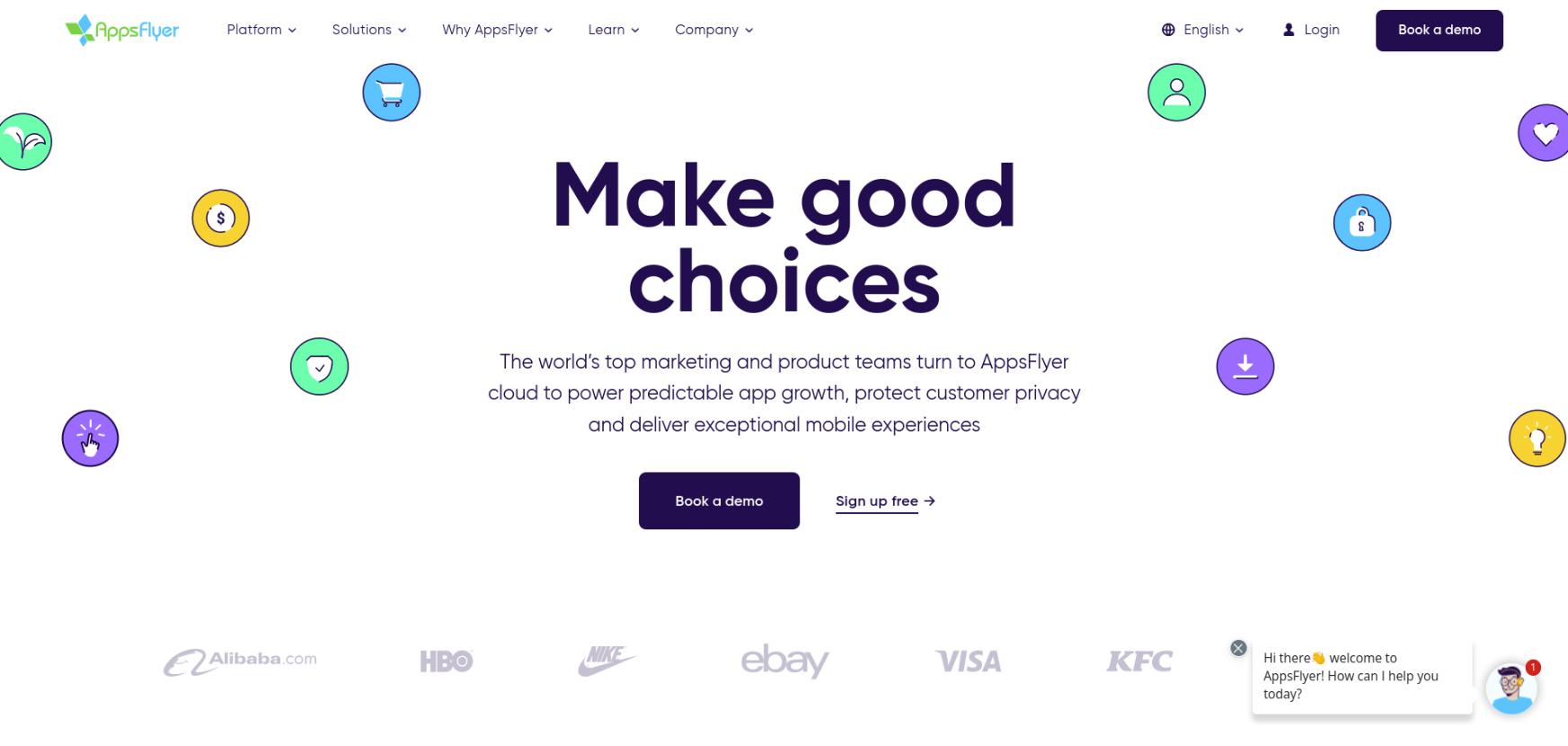 AppsFlyer uses a suite of extensive analytics and measurement solutions to help marketers grow their business. The agency's customer-centric approach is built around privacy by design, producing attribution data that clients can trust.
With the help of AppsFlyer's numerous key features, the team can attribute every app installation to the marketing campaign and media source. It can also initiate deep integrations with almost every marketing platform and provide accurate attribution by retargeting. The tool also provides 24/7 access to all user-level mobile attribution, which is made more convenient by the simple drag-and-drop editor.
AppsFlyer is also known for its deep linking features, which can deploy any use case and capitalize on a client's assets. These are essential to the agency's effectiveness in increasing installs, revenue, and LTV.
---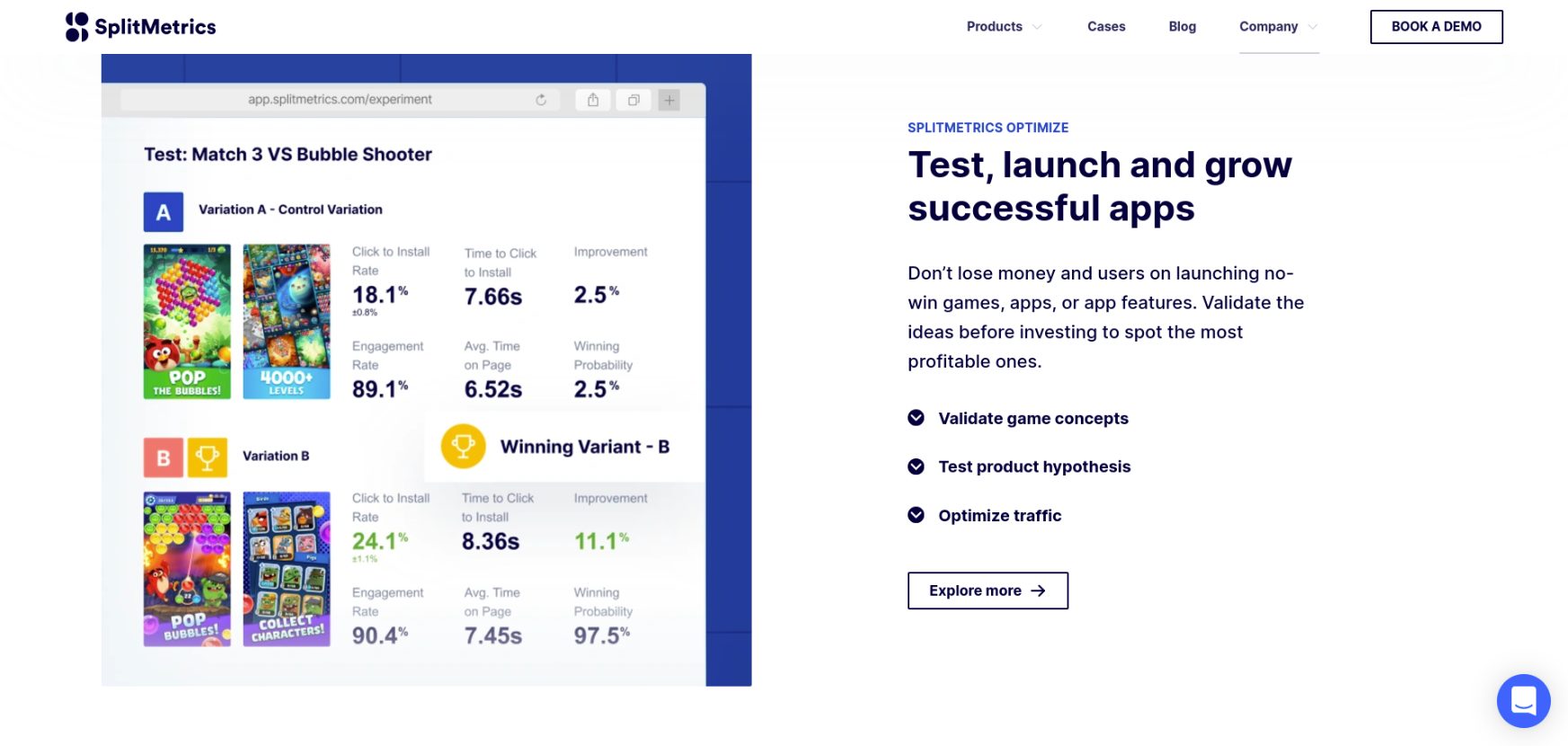 With their ecosystem of mobile marketing solutions for advertisers and developers, SplitMetrics has successfully made apps and games grow at every stage. The agency's platform, SplitMetrics Acquire, is used for Apple Search Ads optimization and automation.
The tool's key features include full-funnel optimization, automated rules and alerts, market insights, and advanced customer service. These are helmed by a dedicated team of top experts in the industry who are always abreast of the latest trends in the ASA industry.
---
Do you want to know how your users discovered your app on the app stores? App Radar will show you how and help you choose the best keywords for optimization using artificial intelligence.
The tool ensures keywords analysis, which enables you to efficiently track and monitor lots of keywords. It also helps you achieve the right score for optimizing your app. And with App Radar, you can reply to reviews using several templates that come with the tool.
---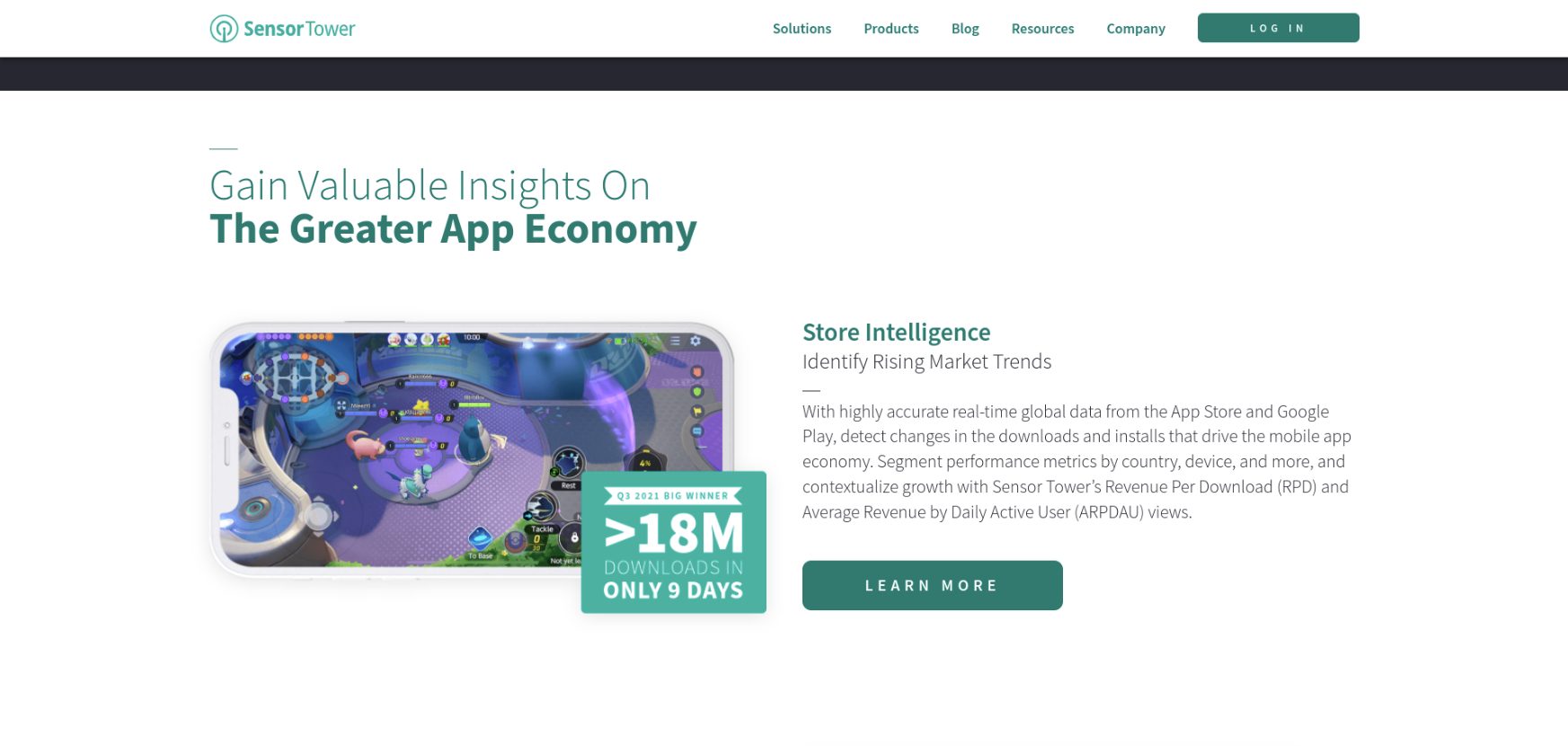 Sensor Tower is an effective tool for getting insights into the mobile industry by finding the highest-ranking mobile apps. Its most recognizable feature is its app intelligence, which you can use to look up keyword rankings, do competitive analysis, and leverage app analytics.
You can monitor the performance and revenue of your app with Sensor Tower's store intelligence, which you can also use to analyze your competitors' products. You can also find the best ad partner for you with the tool's ad intelligence.
---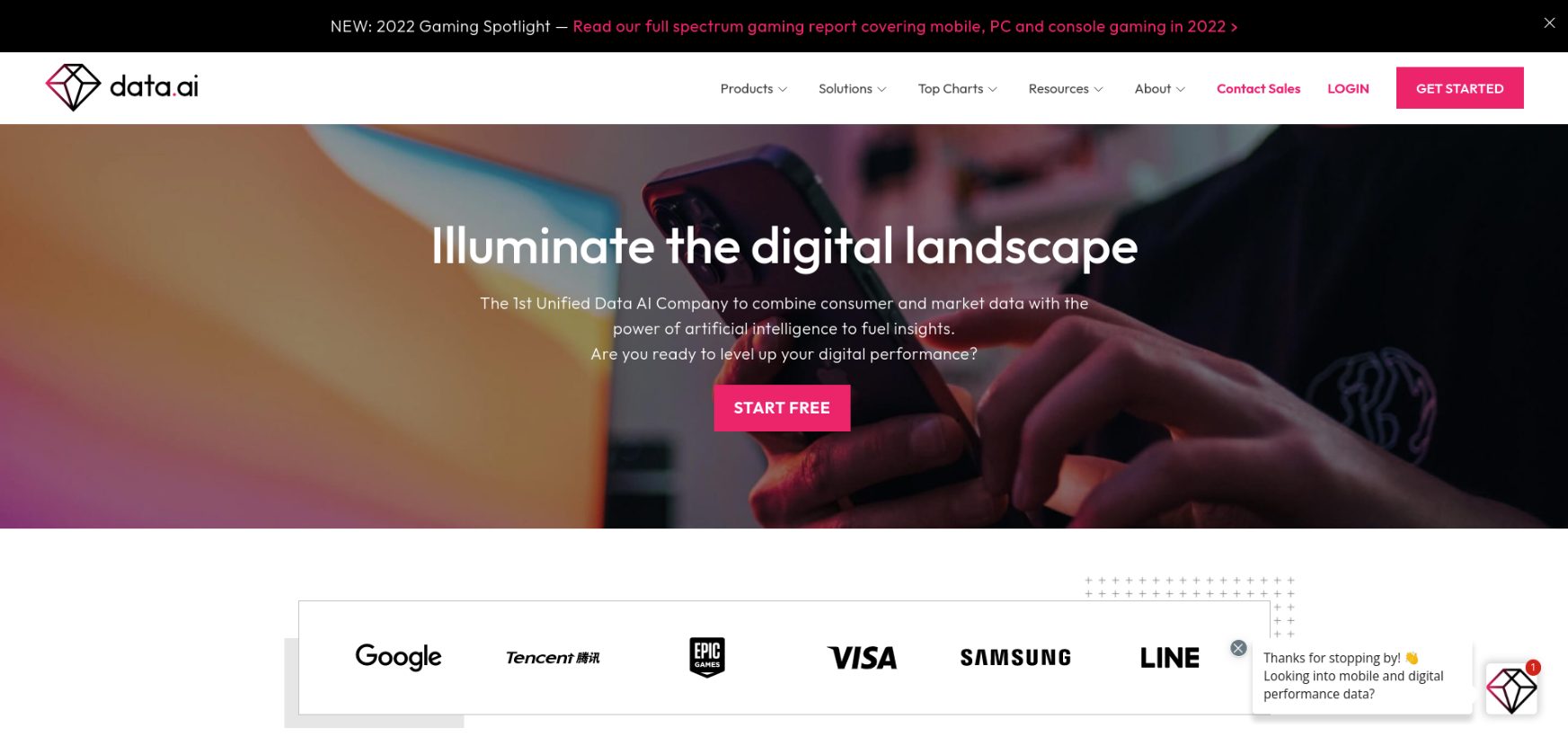 App Annie has become popular for its top research and analysis capabilities, which you can use to build an effective ASO strategy with the help of the data researched and collected by the tool.
The tool comes with free app analytics that will greatly help you with tracking your app's performance. While you are at it, you can discover your competitive threats using competitive analysis. Creating intelligent ad campaigns is made easier with the analytics feature where you can track results.
---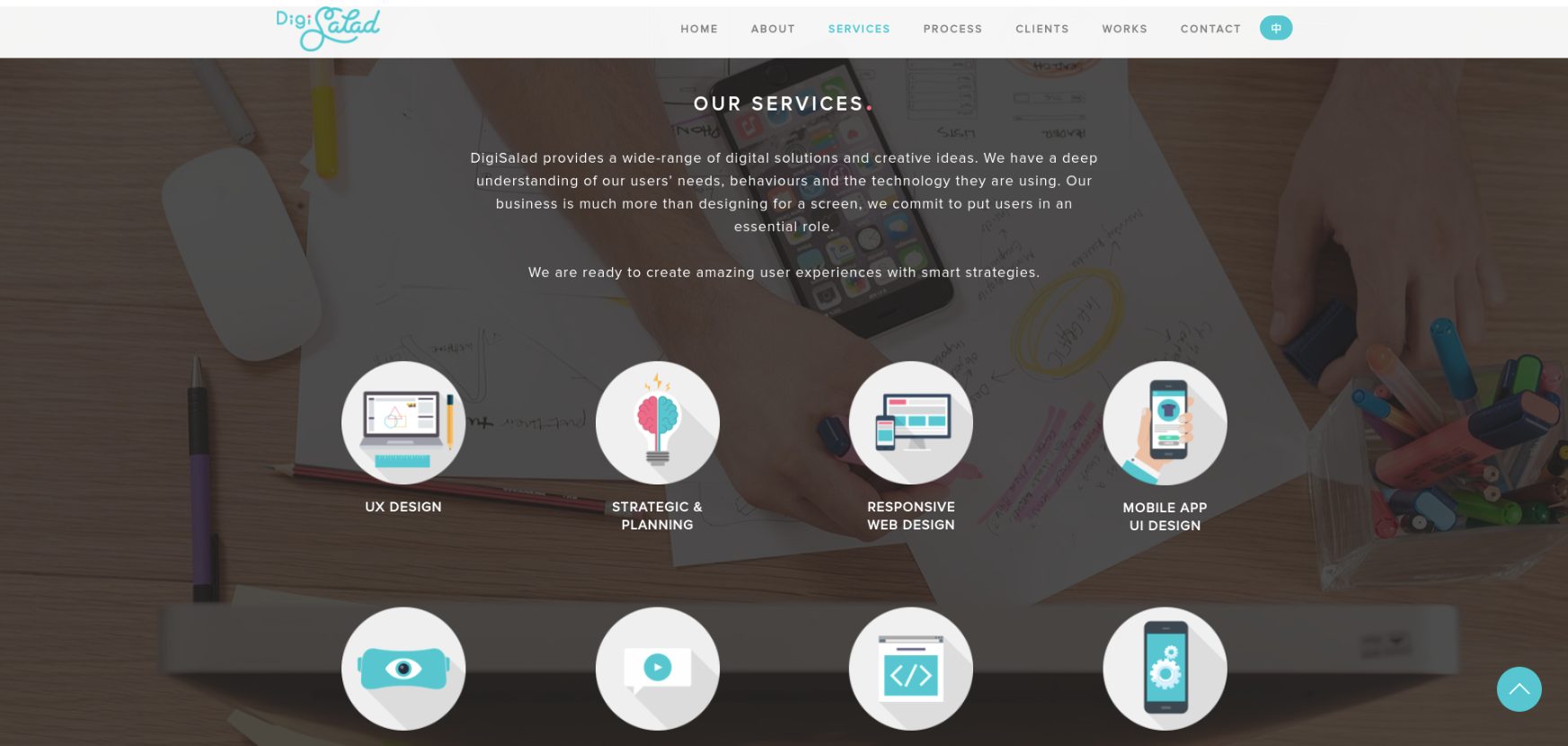 This innovative digital agency employs a generous range of digital platforms, services, and tools. Their talented team aims to provide an amazing user journey and experience for their clients.
Their smart strategies are designed to solve problems in mobile applications for app stores. As a client, you get the full ASO solutions treatment, from technology to execution, as well as management and measurement.
---
Mobile Action has become a favorite among developers because the tool has all the keywords needed for optimization. You can take your app to another level with the help of Mobile Action's SDK Intelligence features and its extensive market data, which offers information on the number of downloads. The tool's ad intelligence is also great for choosing the most suitable ad partner for your app.
---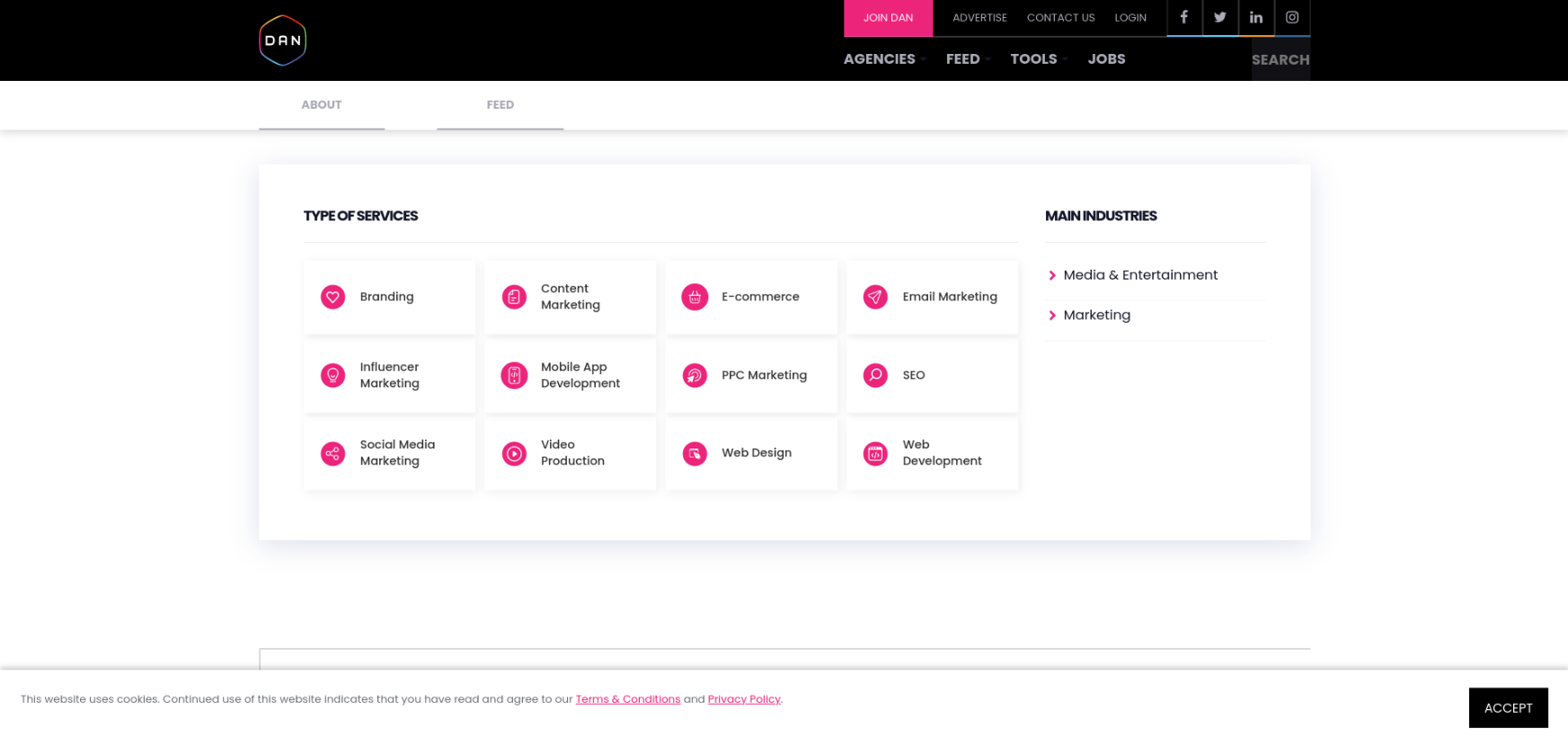 Wallop supports both small and medium businesses with their expertise, including services such as ASO, SEO, social media, and mobile app development. This digital marketing company has the knowledge and experience for ASO, from establishing your optimization strategies to managing the process of putting those strategies into action.
---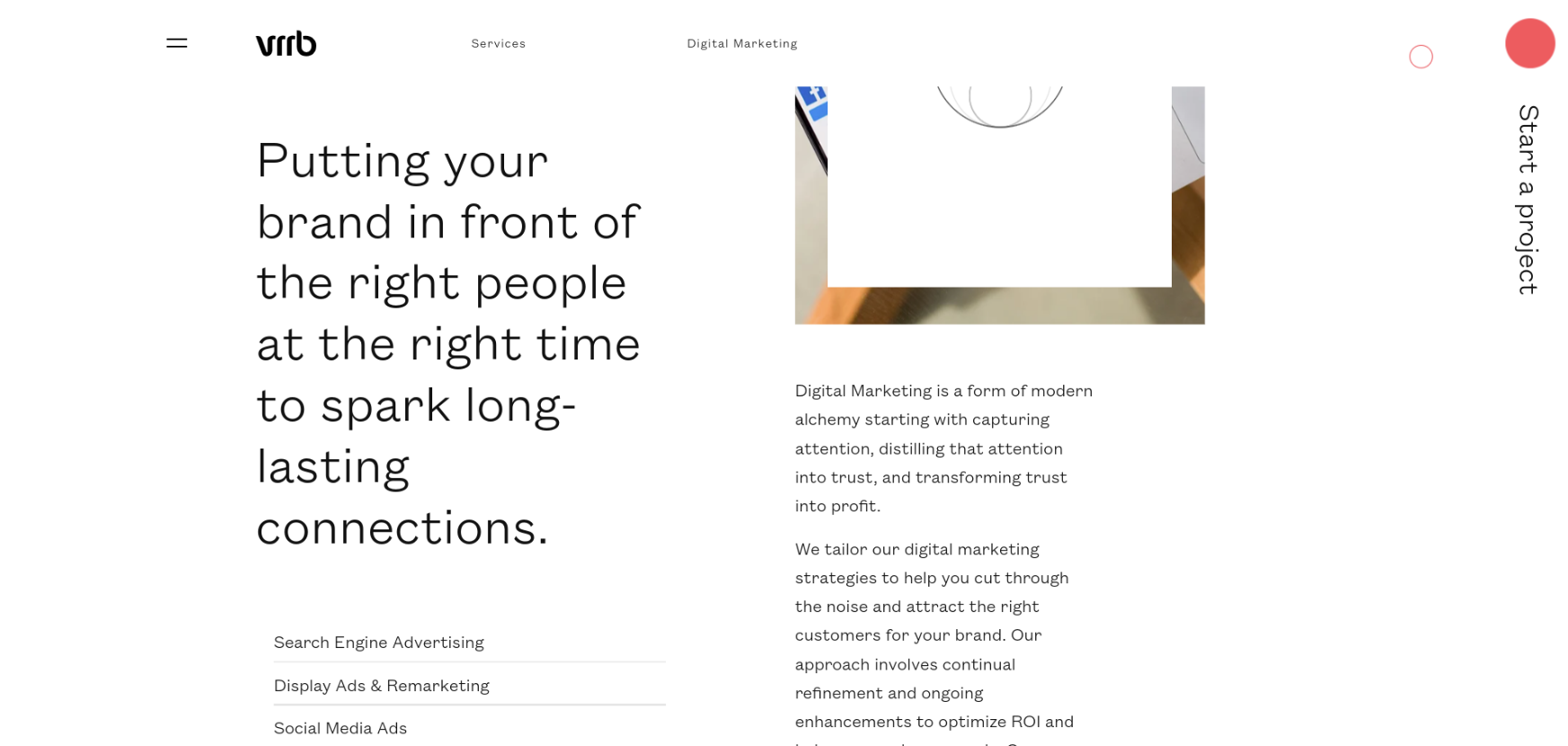 Vrrb will bring your app right where the people are and establish long-term connections using the latest technology. The agency's team of pros is hard-wired to attract user attention and convert this to customer trust, which will lead to optimization and profit.
The company uses continual refinement and enhancements as its approach to optimizing ROI and helping clients achieve their goals. With the correct implementation of ASO, Vrrb will boost your keywords rankings and improve your app's conversion in the App Store.
---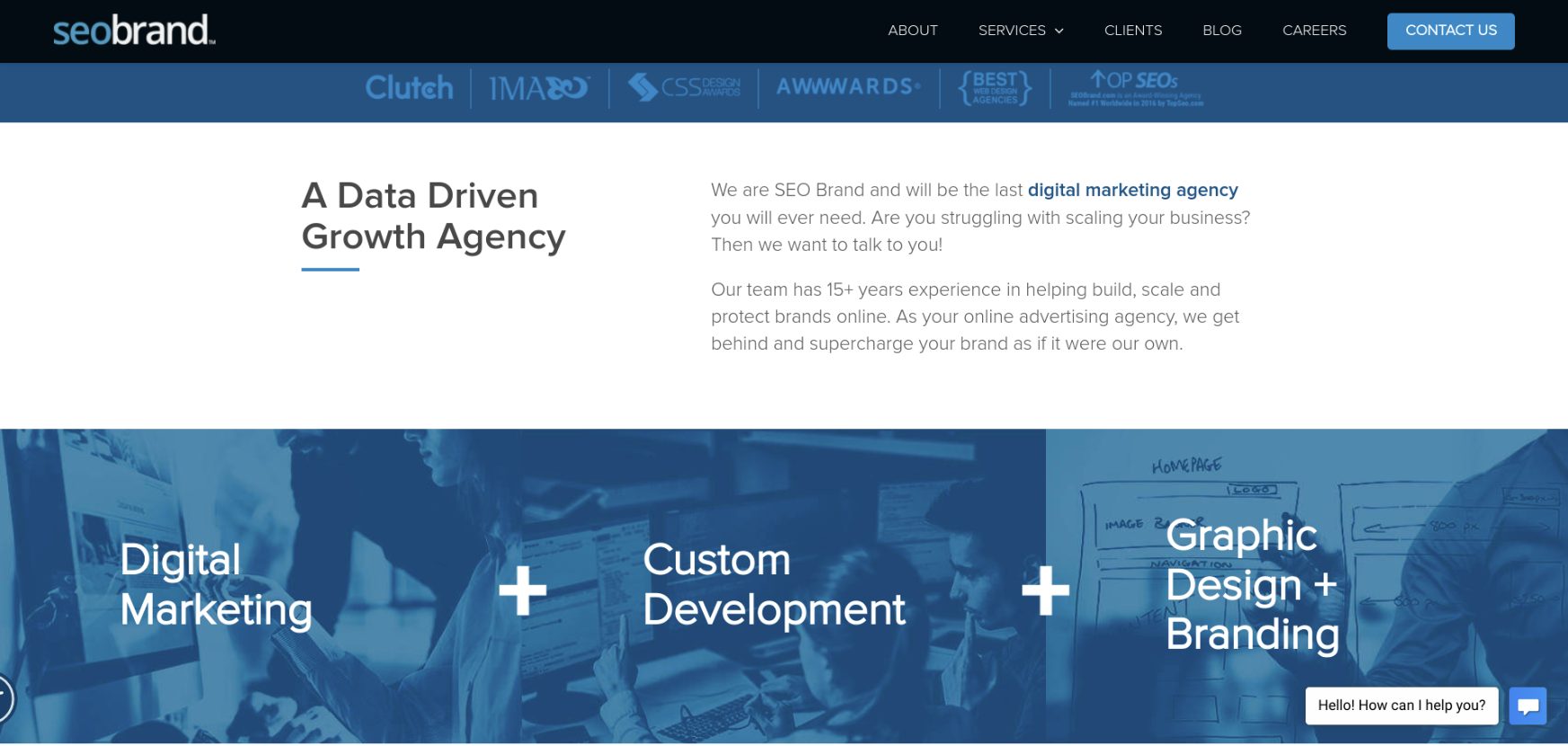 SEO Brand is known for its data-driven practices, which they apply to all clients, big or small. Having a multilingual staff is a distinct advantage—they operate in many fields and are trained to help small, medium, and corporate clients achieve exponential growth.
As their name suggests, optimization is the agency's forte, and they are equipped with all the resources necessary for high levels of optimization. As a client, you get high-level solutions to optimize your app and track its progress via deliverable tasks.
---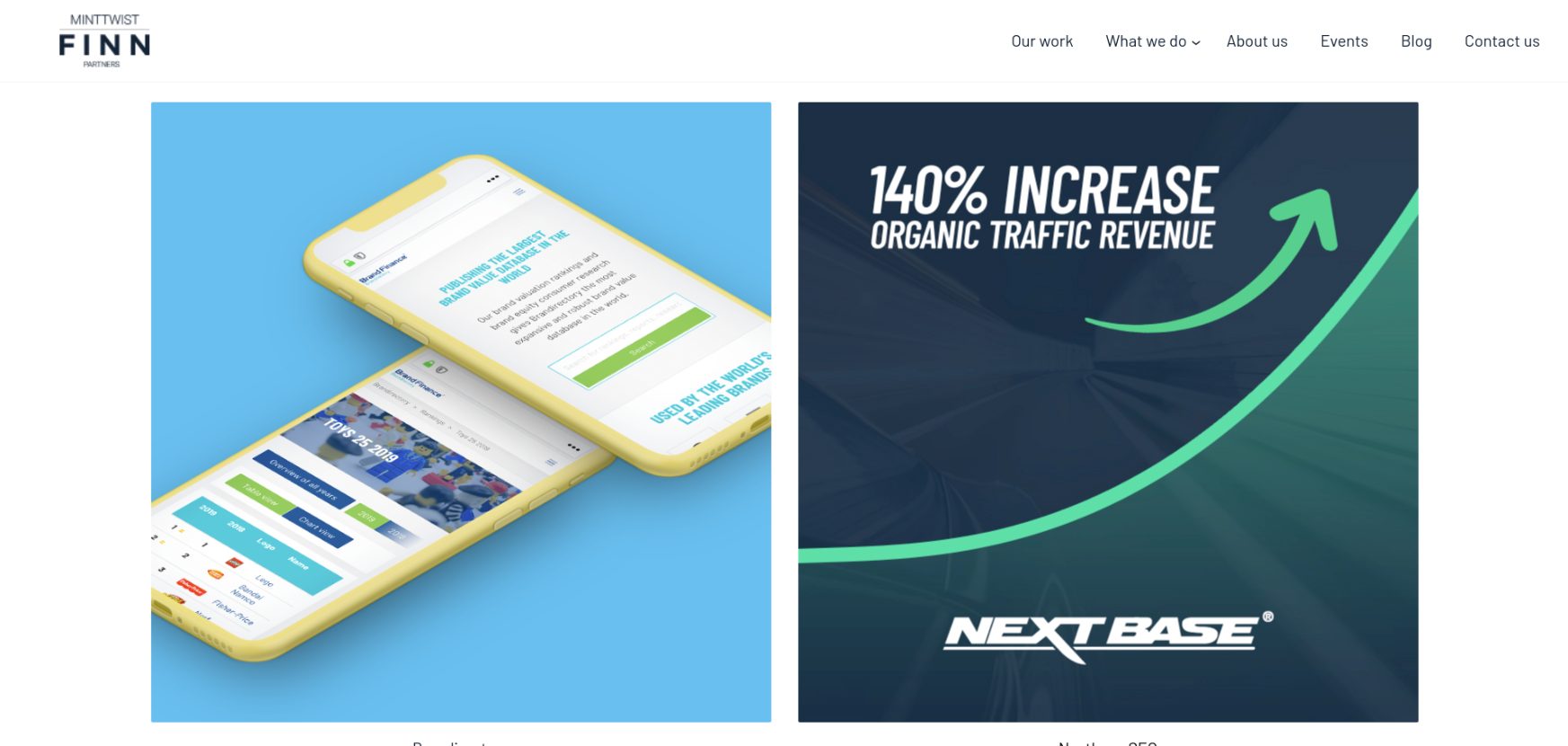 This award-winning ASO agency goes beyond conventional design and development relationships when it comes to engaging with its clients. Its wide range of services include ASO, SEO, SEO consultancy, web and UX design, and mobile app development.
The agency's diverse team of digital pros provide ASO techniques for mobile apps, maximizing their wide array of services and proprietary technologies. Their job is to increase the organic downloads of your app exponentially by developing the methods and technology that are crucial for improving the visibility and conversions of your app.
---