There are an estimated 12–24 million eCommerce stores across the globe. And that doesn't include all those businesses that still just operate bricks-and-mortar stores. No matter what your industry, you are likely to have competition, often fierce. That means that your eCommerce website needs to be up-to-scratch. If a potential customer finds your website slow, clumsy, or confusing, they will likely quickly move on to the competition.
Amazon didn't attain its commanding eCommerce position by having a disorganized, chaotic website. They have created a well-designed, fast, mobile-friendly website that gives customers a pleasing user experience. You may not operate at the scale of Amazon; however, you too will want your website to function as smoothly as possible. Here is a collection of the best website optimization tools for eCommerce stores. Most of these are low-cost, some even free, making them an excellent investment for your online business.
---
13 Best Website Optimization Tools for eCommerce Stores:
---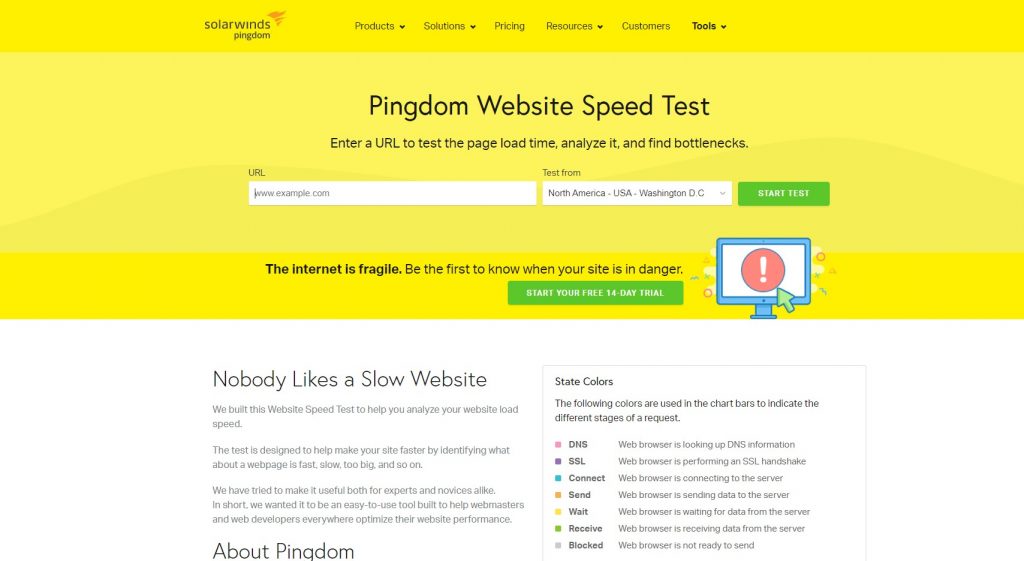 Pingdom provides a free website speed test. You just enter your eCommerce store's URL, select from a range of test sites, and then click Start Test.
Your result gives you a Performance Grade, along with your page size, load timer, and requests. It also gives you a list of suggestions on how you can improve your page performance, along with other data, such as content size by content type and domain, requests by content type and domain, and file requests.
Pingdom's paid products are Synthetic Monitoring and Real User Monitoring. With Synthetic Monitoring, you can simulate visitor interaction with your site to monitor the end-user experience. You can buy their Real User Monitoring to enhance your site performance with data from actual site visitors.
---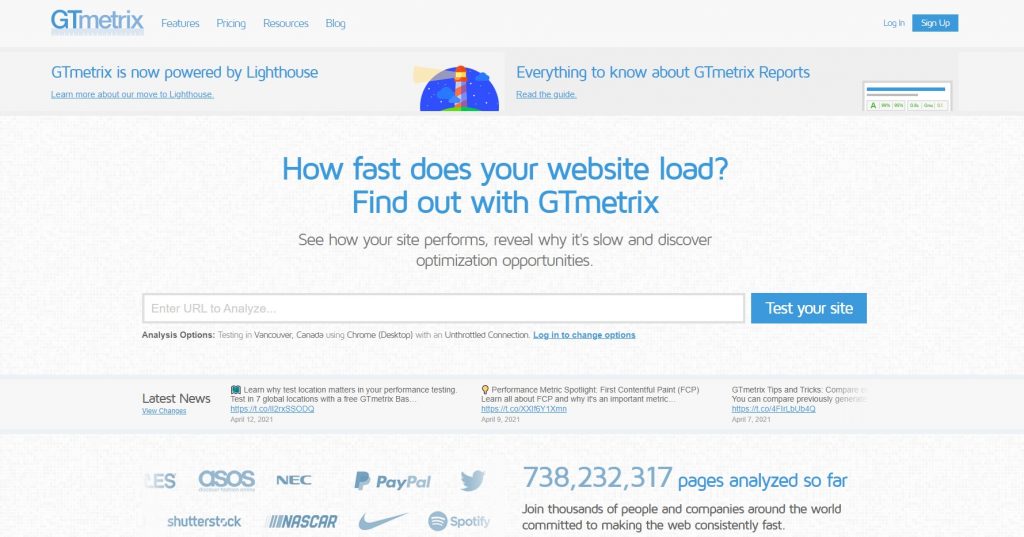 GTmetrix tells you how your site performs, reveals why it's slow, and discovers optimization opportunities. You can test your page in different countries, browsers, connection speeds, and more.
GTmetrix offers four plans, including a Basic free plan. With this, you can monitor a single page each day with 50 weekly on-demand tests.
The paid plans vary from $12 to $47 per month, with each offering more monitored website pages and weekly on-demand tests. You can monitor 12 pages per hour with the highest level (Growth) plan. The paid plans also test from more locations across the world.
The GTmetrix reports break down your page performance. They included a detailed assessment with Lighthouse metrics and audits, Web Vitals (LCP, TBT, CLS), various analysis options, and Waterfall, Video, and Report History.
---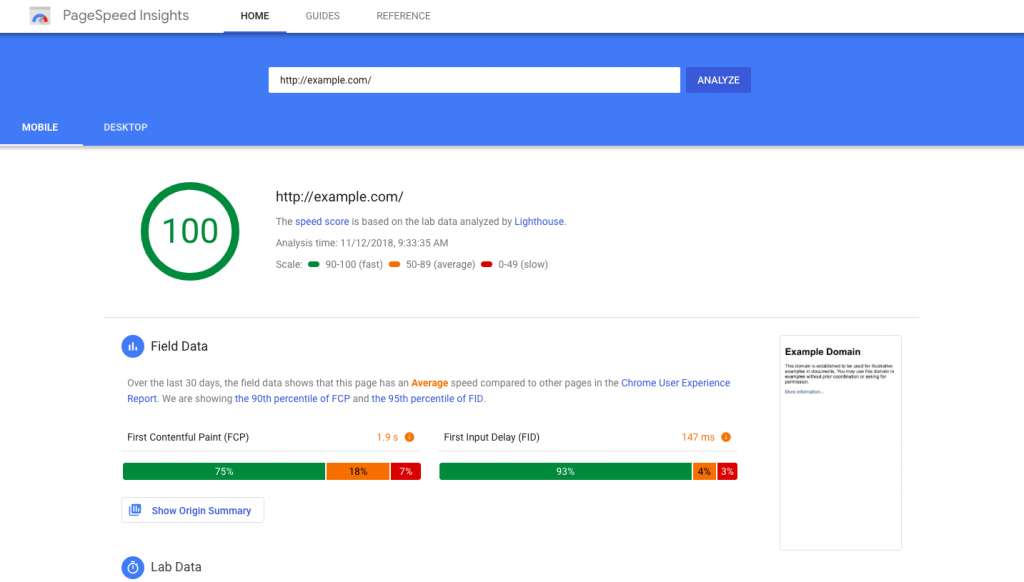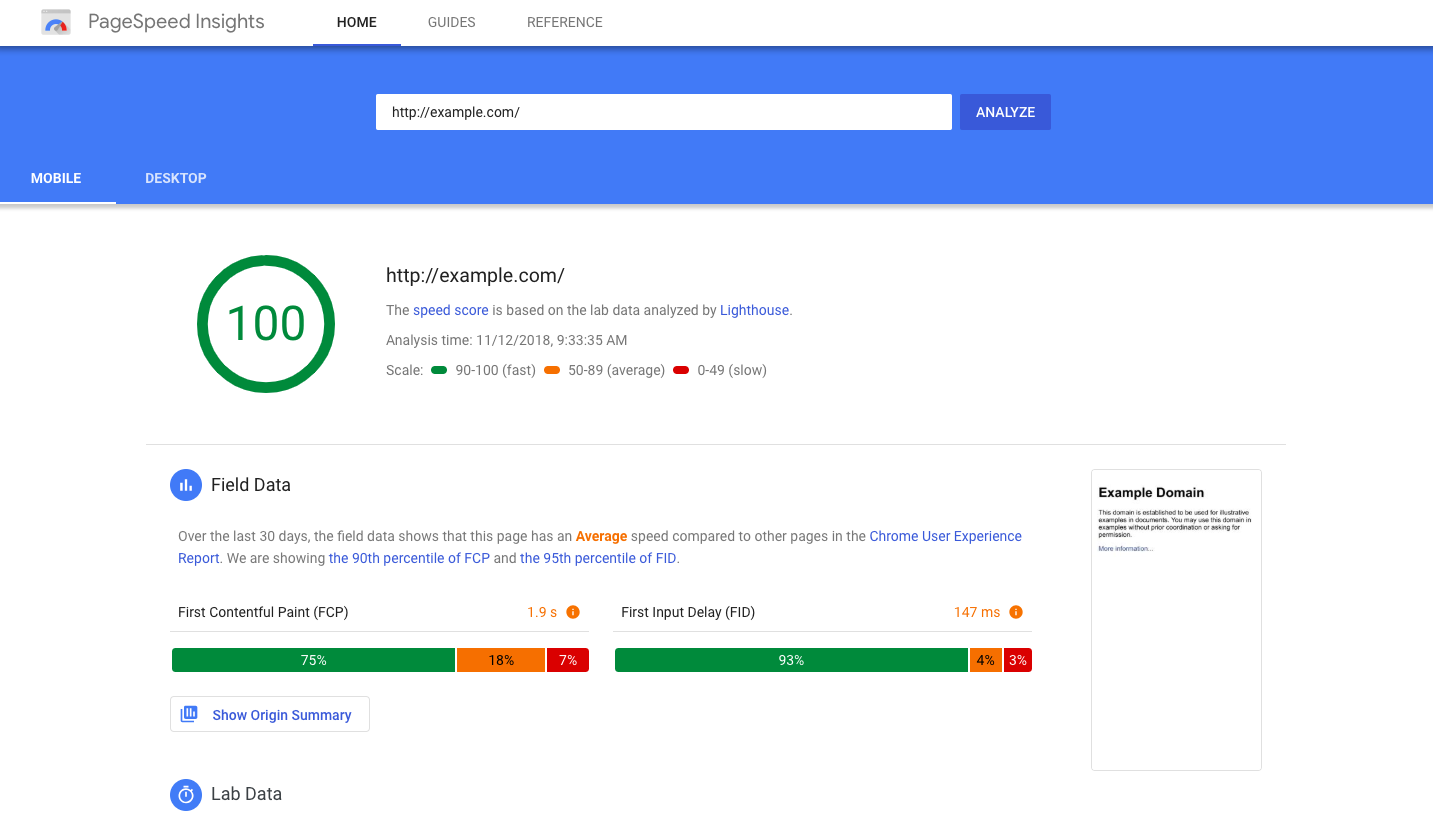 PageSpeed Insights is a free tool from Google that tells you how your eCommerce store (or other website) performs. PageSpeed Insights analyzes the content of a web page, then generates suggestions to make that page faster.
PageSpeed Insights' results show both field data and lab data for most websites. In some cases, you won't see field data if the Chrome User Experience Report does not have sufficient real-world speed data for a page. This report aggregates real-world speed data from opted-in users and requires that an origin's root page be public. You will obviously want to ensure this is the case for your eCommerce store.
The results also list opportunities and diagnostics. These are suggestions that can help your page load faster but don't directly affect the Performance score.
---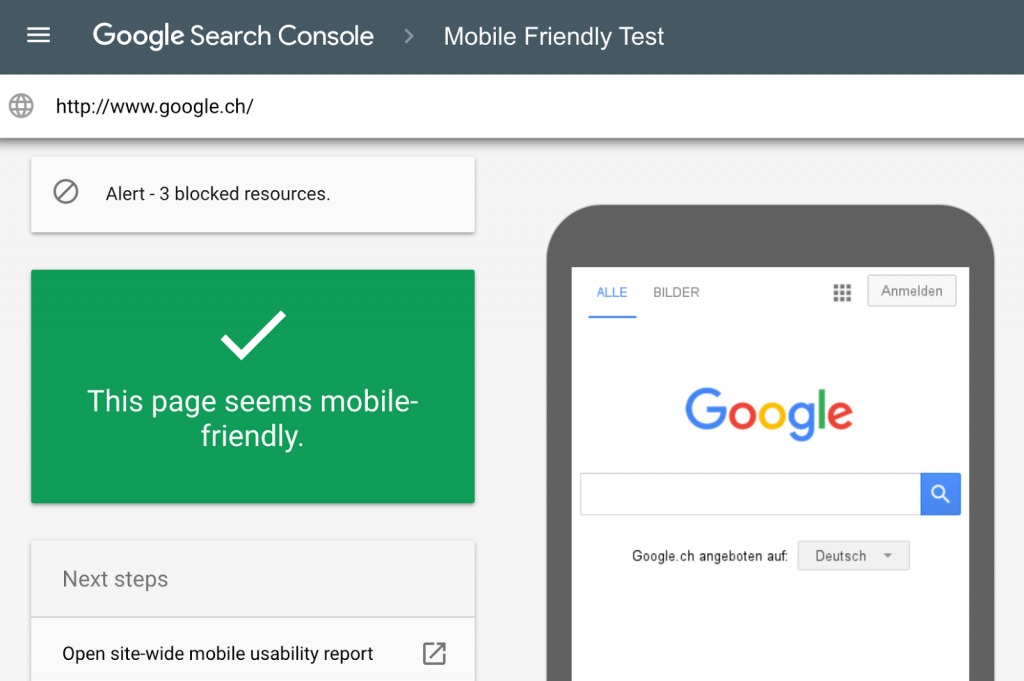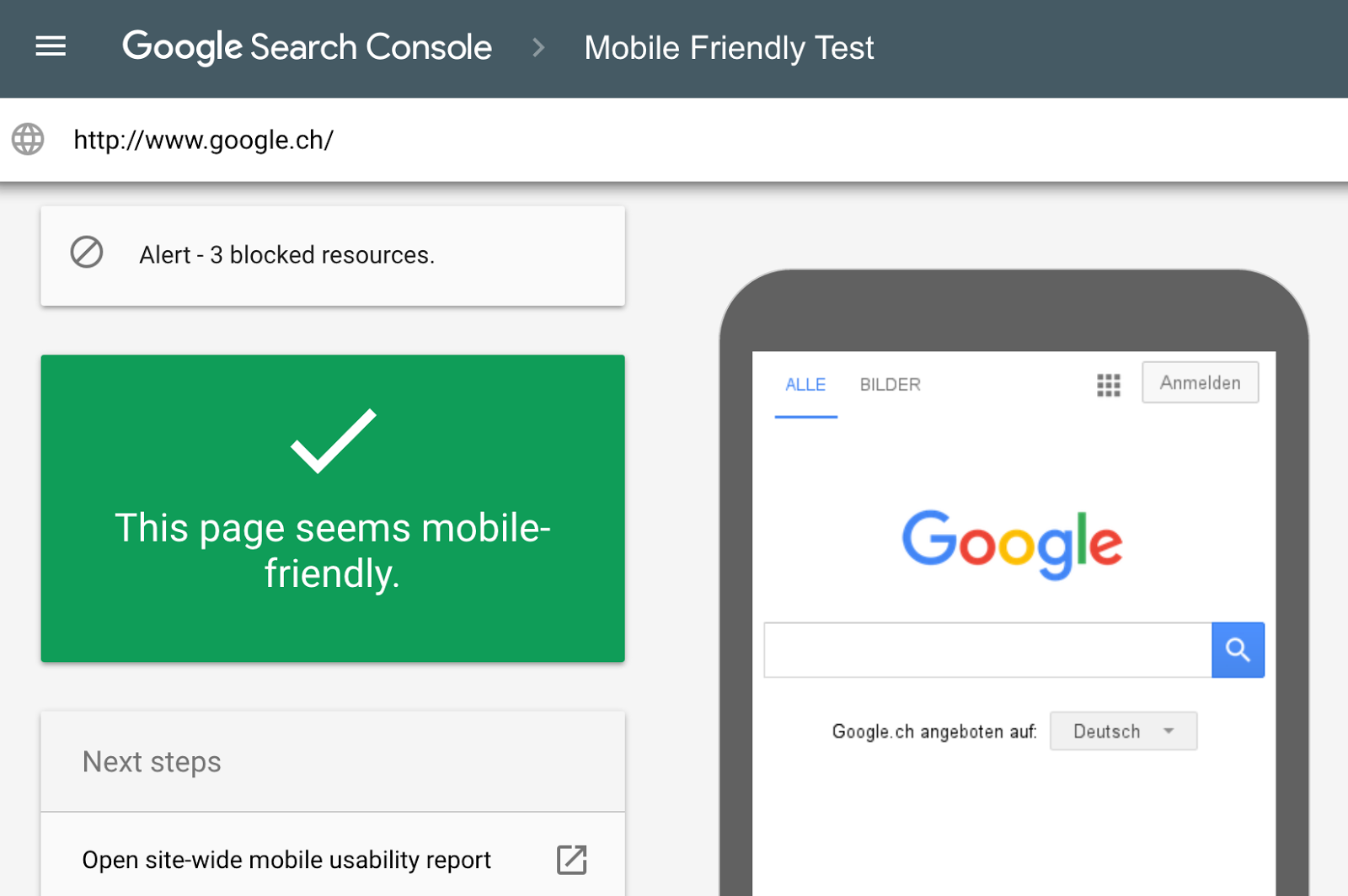 It's essential nowadays that your eCommerce store is mobile-friendly. Just over half of all web traffic is now mobile. The numbers do vary by country, with some nations having skipped the desktop internet phase. For example, India, Nigeria, Ghana, and Kenya all have significant mobile-first internet use. While in the United States, mobile usage only makes up about 40% of all internet traffic.
Another useful free Google tool is their Mobile-Friendly Test. You can enter your eCommerce site's URL in a box on the page to test your URL. The page fetches your page and runs a mobile-friendly test on it. It then reports back whether your site is mobile-friendly or not.
---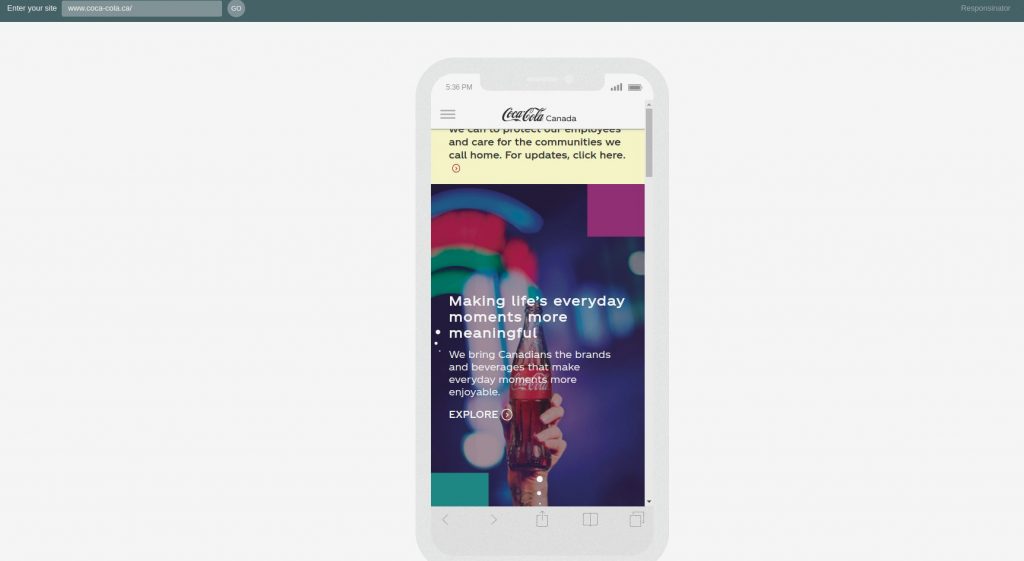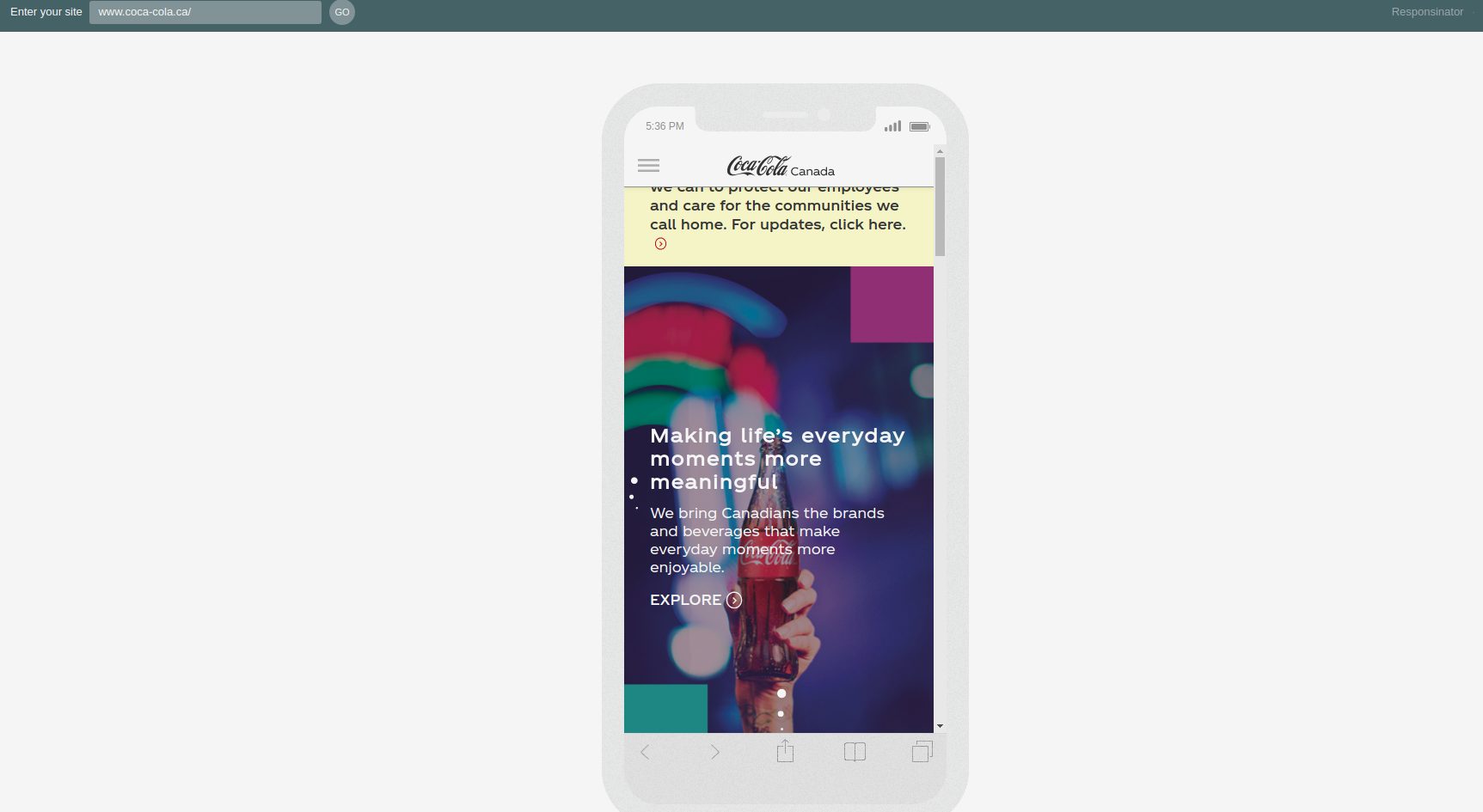 Responsinator opens to a relatively empty page showing various screen layouts for iPhone, iPad, and Android, portrait and landscape. At the top left of your screen, you are asked to Enter Your Site. Once you do so, your eCommerce store or other website shows up in each of the mobile screen sizes.
Responsinator helps website designers quickly get an indication of how their site will look on the most popular devices.
Responsive design means that when designing your website, it should adapt to the user's viewing environment (mobile, tablet, laptop, etc.) Many sites created in a CMS, such as WordPress, are responsive, depending on the template you use. Many designers and developers will usually make custom websites responsive too.
---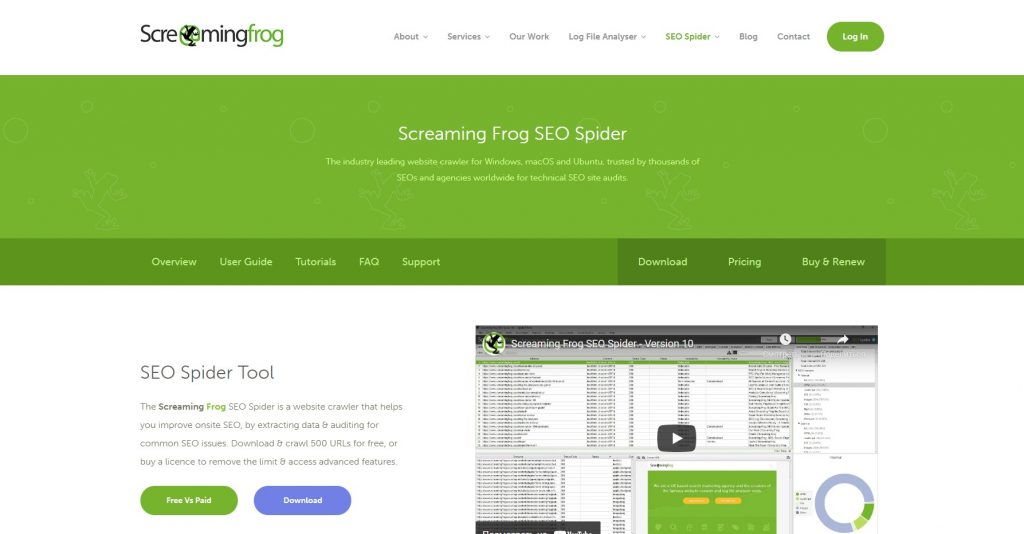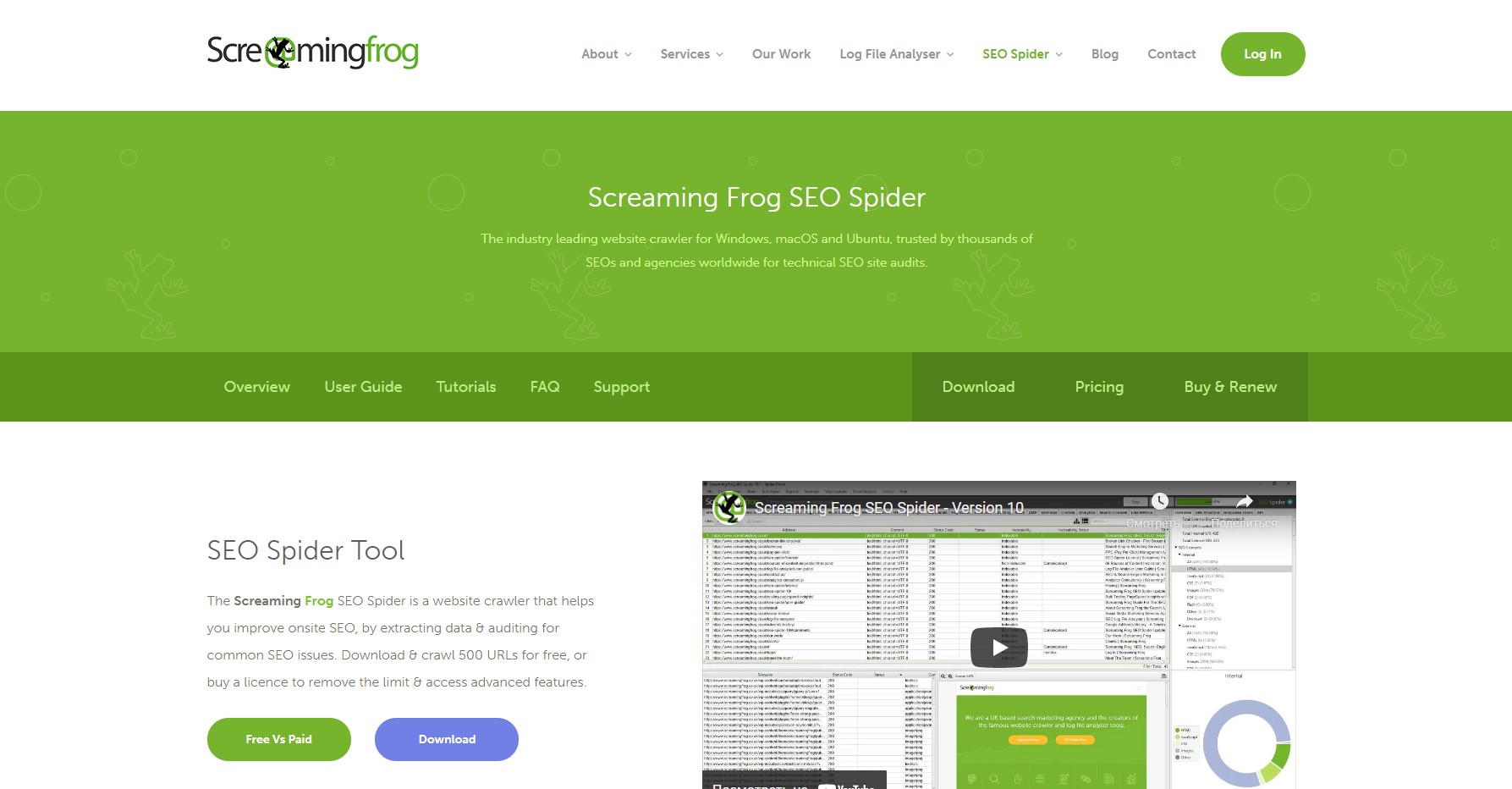 Although Screaming Frog is primarily a UK-based search marketing agency, they are perhaps better known for their website crawler and log file analyzer tools.
The Screaming Frog SEO Spider is a leading website crawler for Windows, macOS, and Ubuntu. It helps you improve on-site SEO by extracting data and auditing for common SEO issues. You can download and crawl 500 URLs for free or buy a license to remove the limit and access advanced features.
You can use it to crawl a website instantly and find broken links (404s) and server errors. Bulk export the errors and source URLs to fix or send to a developer. You can analyze page titles and meta descriptions during a crawl and identify those that are too long, short, missing, or duplicated across your site. Collect any data from the HTML of a web page using CSS Path, XPath, or regex. This might include social meta tags, additional headings, prices, SKUs, or more. You can also quickly create XML Sitemaps and Image XML Sitemaps, with advanced configuration over URLs to include last modified, priority, and change frequency. Another useful feature to help with web optimization is that you can discover exact and near-duplicate content, duplicated elements such as page titles, descriptions, or headings, and find low content pages.
---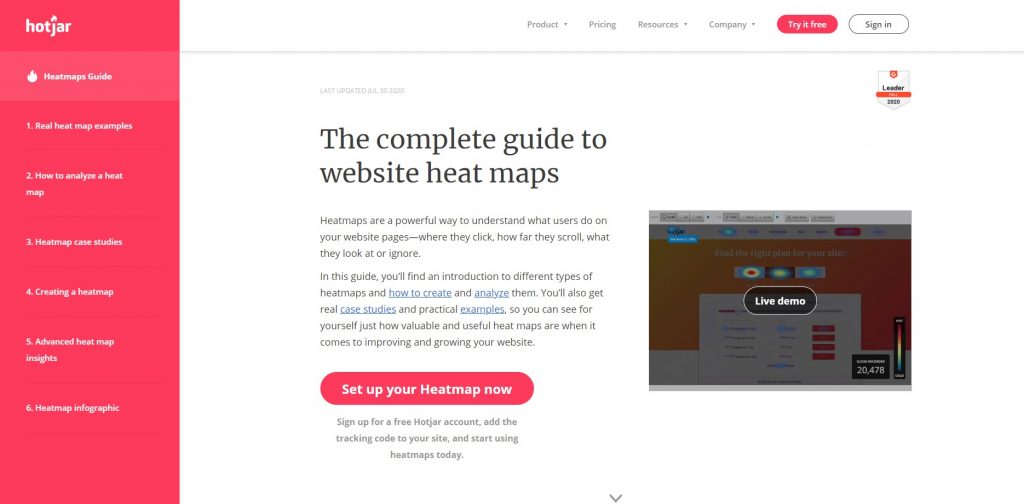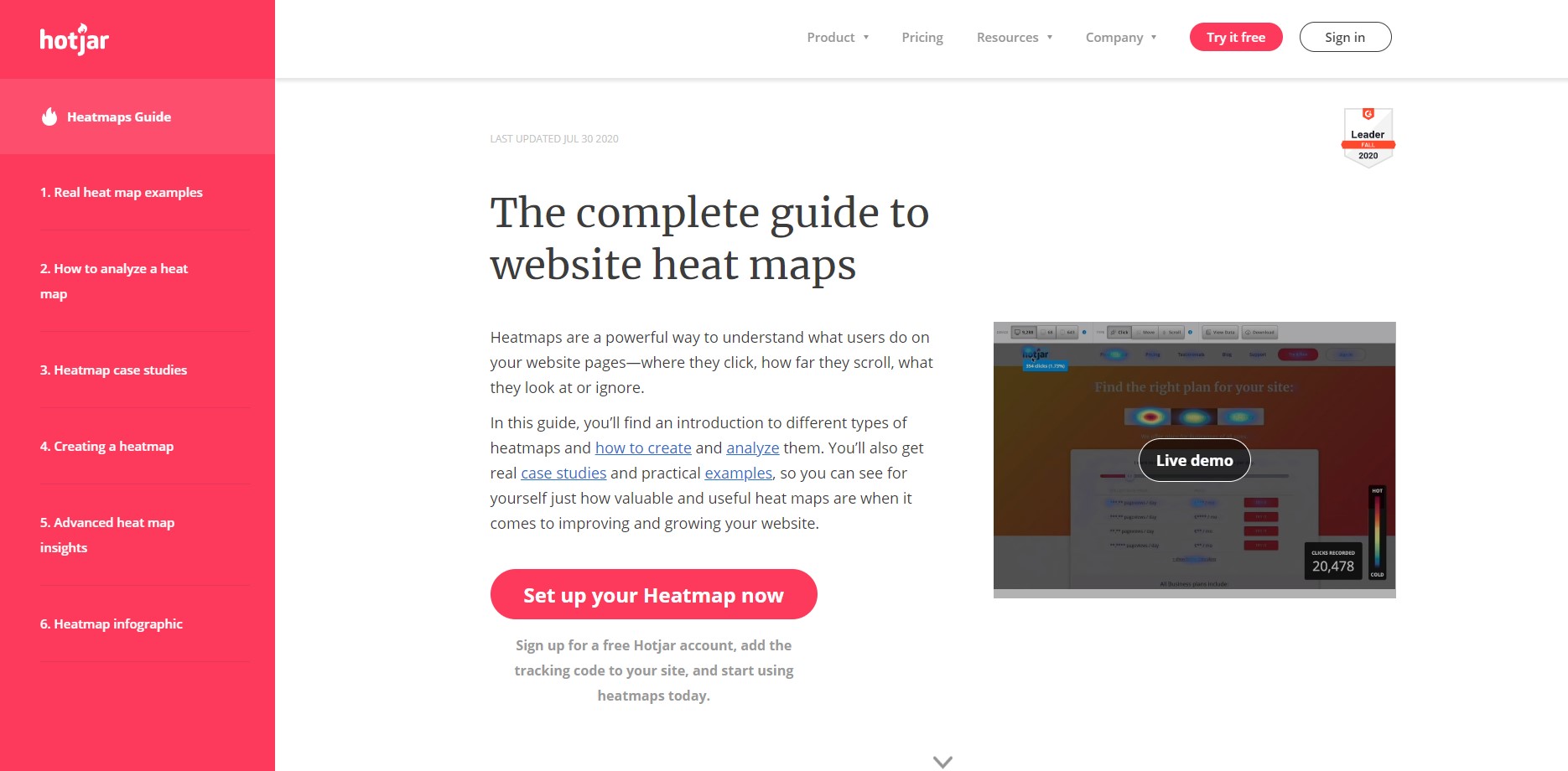 Heatmaps are a powerful way to understand what users do on your website pages. You can analyze your eCommerce store site to see where people click, how far they scroll, and what they look at or ignore. You can see the elements of a page that capture attention so you can deliver the right information to your users at the right time. You can also graphically see where users drop off your page.
Hotjar also gives you Recordings, live playbacks of users on your site. Watch full recordings of each visit, including the clicks, mouse movements, U-turns, and rage clicks. They help you identify issues on the fly and spot solutions in seconds.
Hotjar offers two plans for businesses (along with several personal and agency plans). The Business plan offers you continuous heatmaps & recordings, unlimited surveys & feedback widgets, and Identity API, and integrations. You can select options for 15,000, 45,000 or 75,000 sessions/mo. The Scale plan offers deeper insights and advanced features, as well as increased sessions (120,000, 240,000, 450,000, or 1.2 million sessions/mo.)
---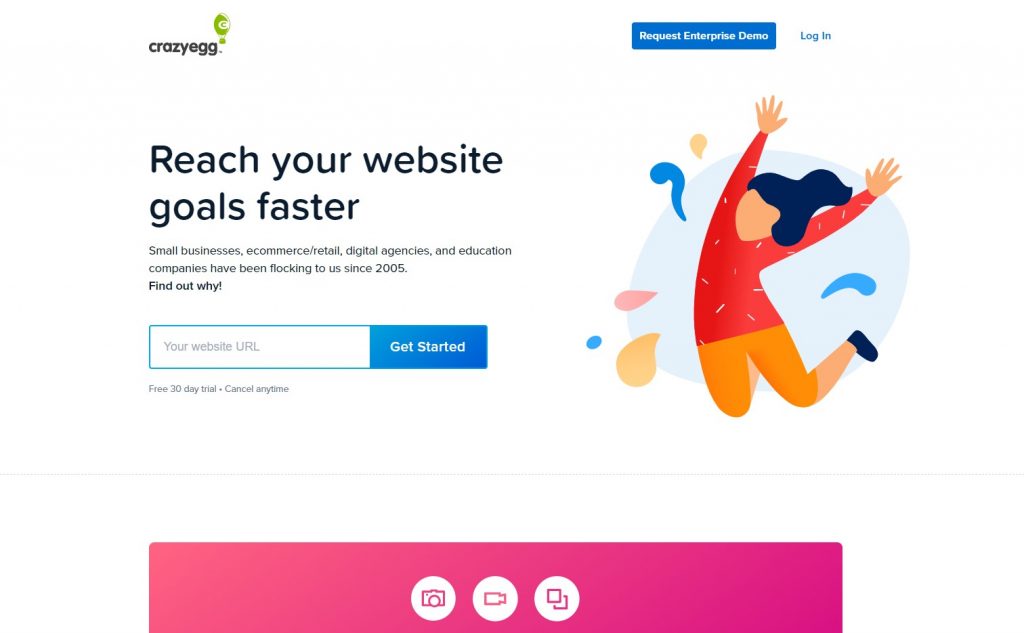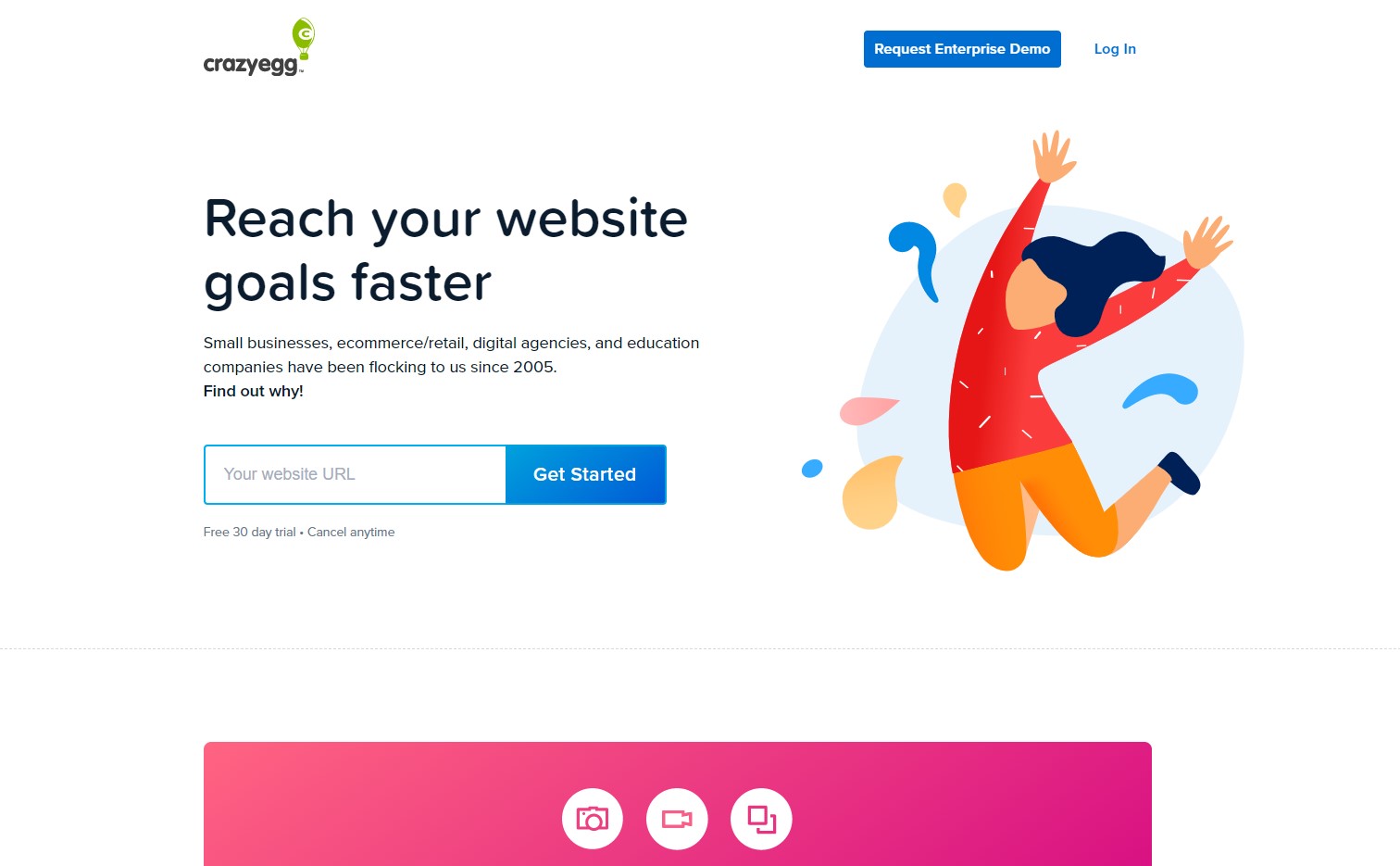 Crazy Egg offers a selection of heat mapping, recording, and A/B testing tools. Crazy Egg's tools integrate with popular marketing tools like Shopify, Wix, WordPress, and AWeber. Whether your goal is to increase sales, subscriptions, or get more pageviews, Crazy Egg believes its website optimization tools can help you get there.
Their heatmaps, scroll maps, and other visual reports show you exactly how your customers respond to elements on your site. You can even add an extra layer of insights to your Google Analytics data. You can drill down to how your email and ad campaign visitors are behaving on-site. Heatmaps also help you place content in order of importance to your customers.
Crazy Egg records the entire user session. Understand general patterns of how people browse your site or investigate a particular point in the buyer's journey where people are dropping off. You can identify customer frustration areas, like form glitches or confusing navigation, and see in real-time how people are interacting with your product or checkout pages.
Their A/B Test interface makes it simple to pick a goal, map a desired website action to that goal, and then watch the results come rolling in. As soon as Crazy Egg detects a winning variant, they send more traffic to that winner automatically, giving you as many conversions as possible without having to waste any traffic.
---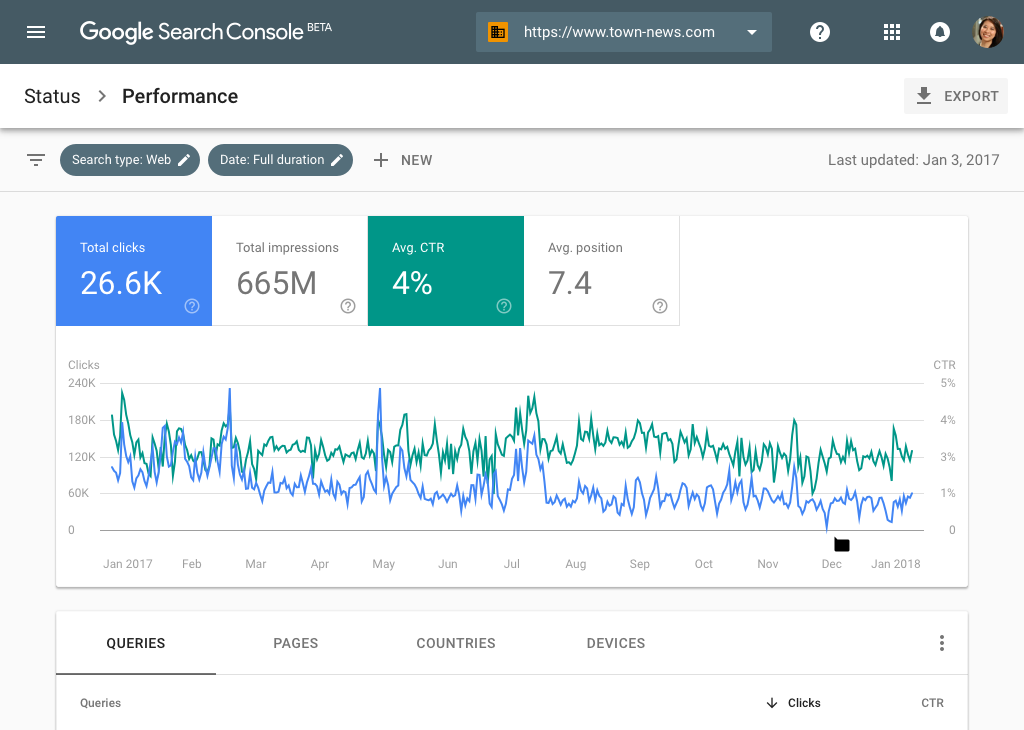 Google Search Console is the name Google now gives to what was previously Google Webmaster Tools. It is a series of free tools that Google provides for website owners that offer you comprehensive information on how your website is performing.
Google Search Console helps you measure your site's Search traffic and performance, fix issues, and make your site shine in Google Search results. You can use it to optimize your content, see which queries bring users to your site, analyze your site's impressions, clicks, and position on Google Search.
You can use Google Search Console to submit sitemaps and individual URLs for crawling. You can set it up so that Google sends you email alerts when they identify issues on your site. See which URLs are affected by these issues and tell Google when you've fixed them.
---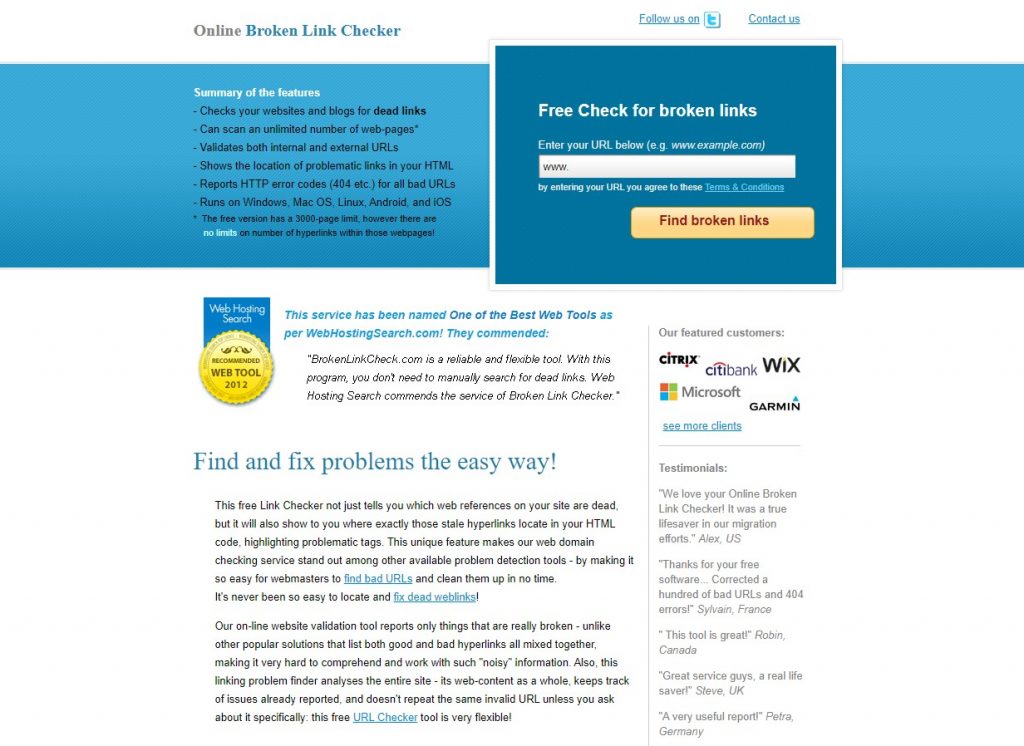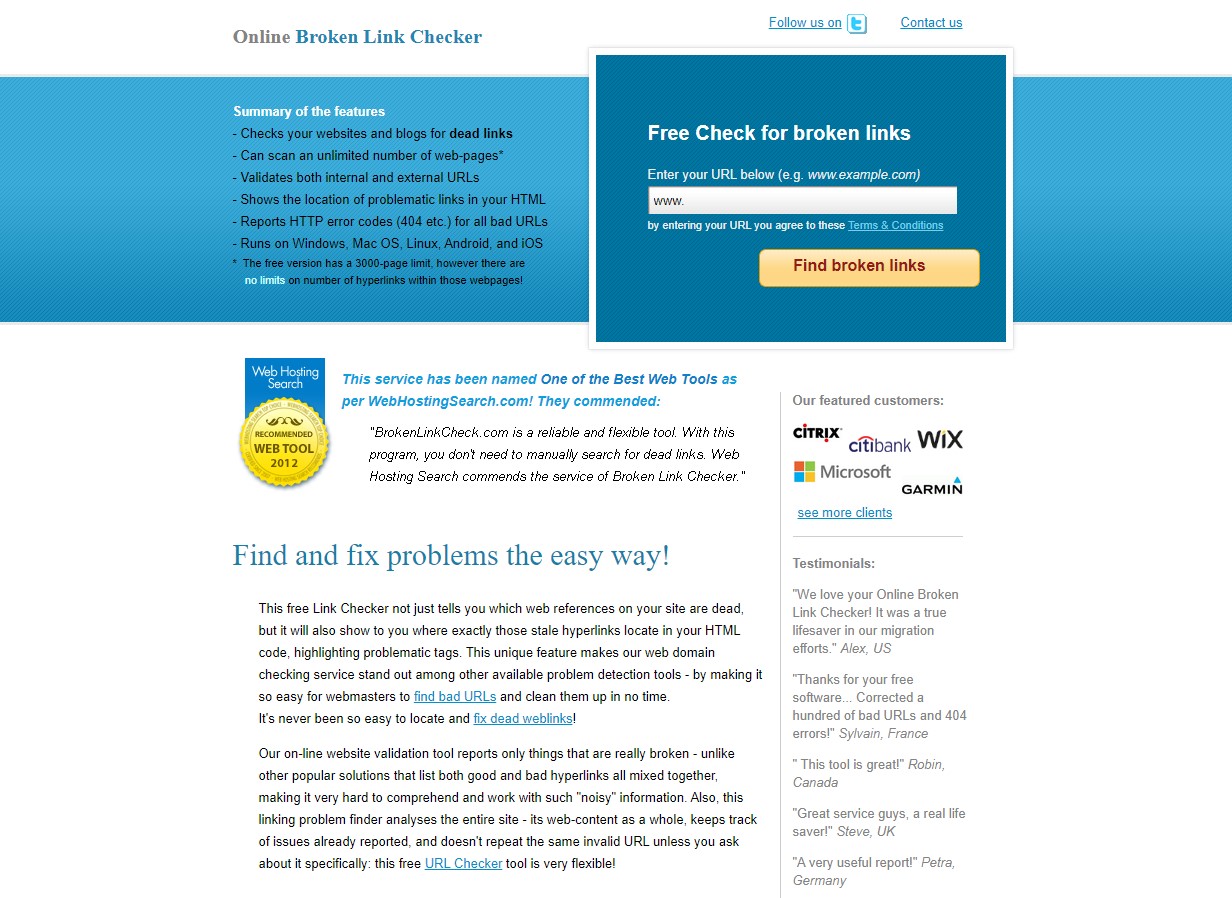 Broken Link Checker's name says precisely what it does. The free link checker not just tells you which web references on your site are dead but also shows you where exactly those stale hyperlinks are located in your HTML code, highlighting problematic tags. This makes it easy for you to find bad URLs and clean them up in no time.
The linking problem finder analyses your entire site - its web content as a whole, keeping track of issues already reported, and doesn't repeat the same invalid URL unless you ask about it specifically.
---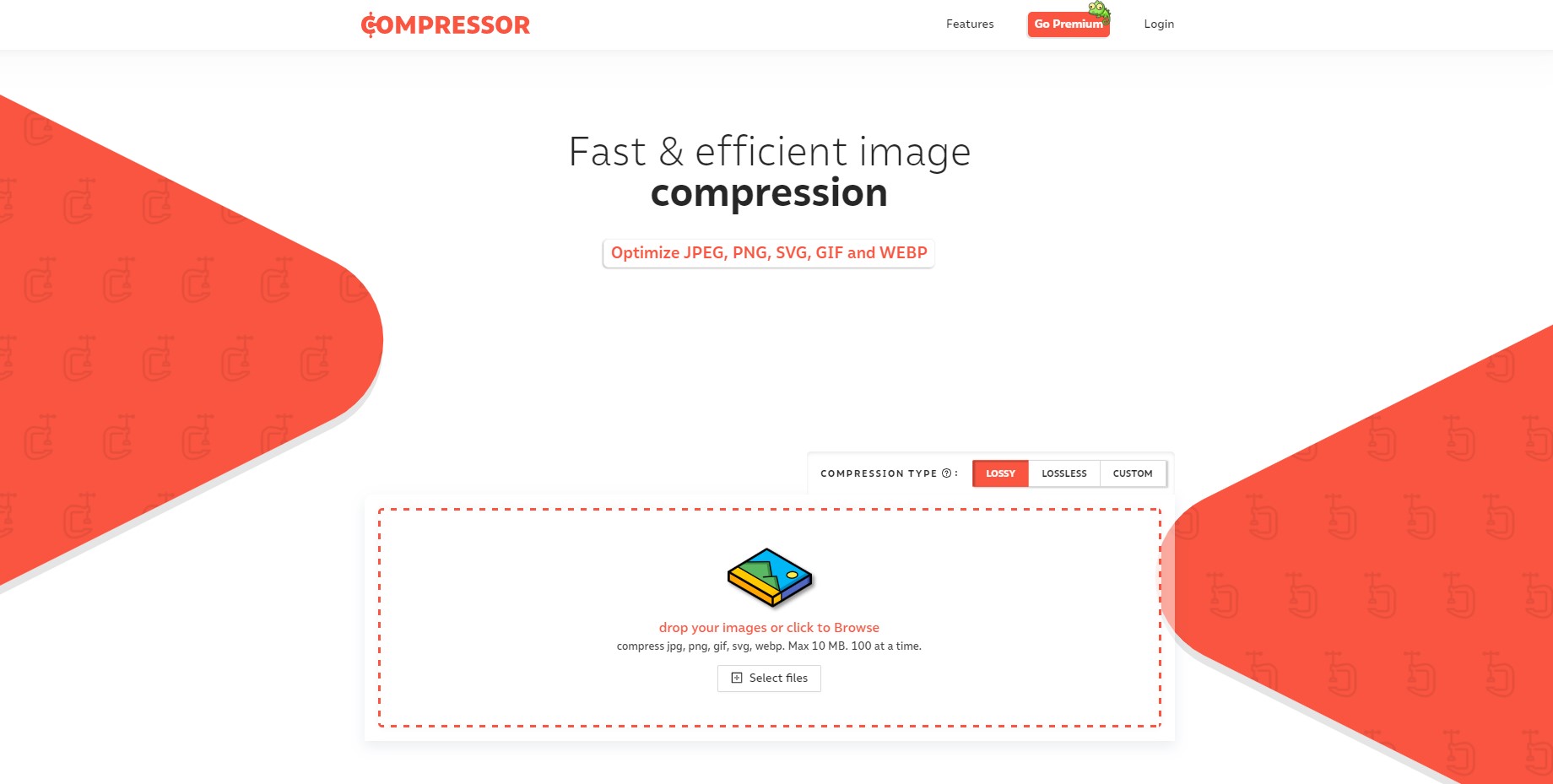 Any eCommerce website is likely to include multiple photos. Indeed, you could have a gallery of images for every inventory item you sell. However, pictures of the wrong size can eat memory and make for a slow downloading experience. Compressor.io helps you optimize your JPEG, PNG, SVG, GIF, and WEBP images.
You can choose between lossy or lossless compression to get the best balance between image quality and file size. Compressor recommends lossy compression for web purposes, while lossless is best for print and photography purposes.
Compressor.io can help you reduce the size of your images and photos drastically while maintaining a high quality with almost no difference visible to the eye.
The base Compressor.io service is free. However, if you have higher requirements, like compressing files up to 20MB, advanced compression settings, unlimited compressions, and image resizing, you can update to Web Compressor Pro for $50/year.
---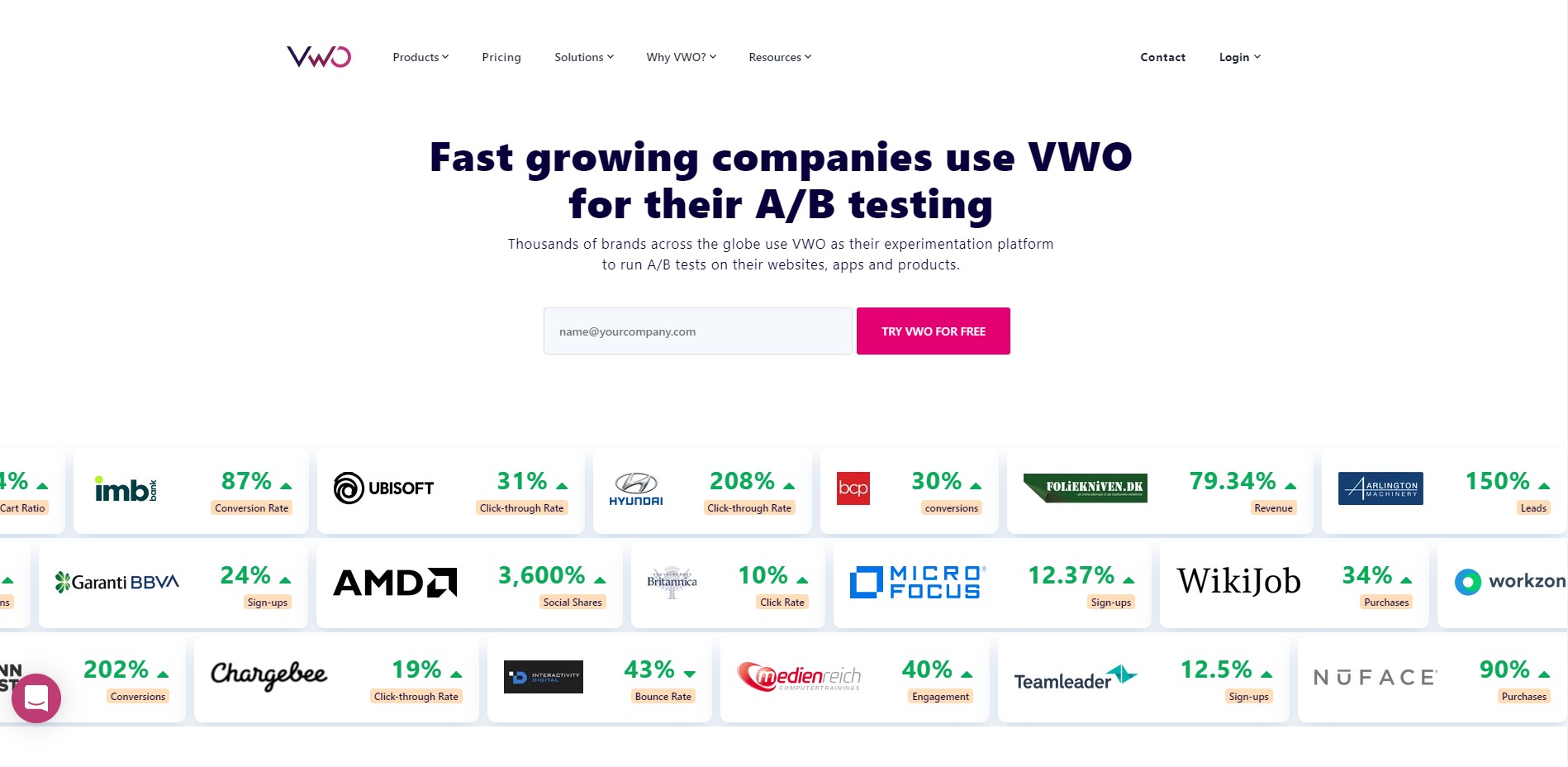 VWO offers a range of products, but one that will be of particular use to eCommerce shops is VWO Testing. You can easily create and run tests to increase revenue, combat cart abandonment, and build stellar digital experiences without writing a single line of code. These include A/B Testing, Multivariate testing, and Split URL Testing. For example, you could A/B test to discover what's in fashion.
eCommerce companies use VWO to anticipate shopper concerns and run experiments to optimize each stage of their purchase funnel.