Instagram Stories has over 500 million daily active users! That's a tremendous amount of views and opportunity for brands to showcase their products and service!
And when it comes to Stories, it's even easier to brand your profile using Instagram Stories highlight covers. They are the perfect way to impart a special look and feel that viewers associate with your brand, especially on a busy platform like Instagram.
But how do you create a truly attractive and memorable experience for your viewer using Instagram Stories highlight covers? And what must you know to design yours with a professional look and feel?
In this blog post, we'll answer these and other important questions about highlight covers. We'll share must-know design fundamentals to make your highlight covers pop, introduce you to a free tool that's easy to use, give you inspiration in the form of examples, and access to 27 free templates you can download.
The Ultimate Guide to Creating Instagram Story Highlight Covers (With Free Templates):
---
Design Basics for Creating Amazing Instagram Stories Highlight Covers
Using Colour
Colour is one of the most important design elements. When used correctly, it can evoke emotional responses that lead to people to take action. If used incorrectly, however, you miss out on the chance to engage your audience in a meaningful way.
So, how do you use colour effectively?
Picking the right colour combination for your highlight covers is easier when you use the colour wheel. The colour wheel helps you pair colour combination to create the right visual appeal.
When pairing colours, it's worth knowing a little about colour psychology (the study of how colours influence human behaviour). For example, orange makes people feel cheerful, while blue represents trust and dependability.
Combining colours is just as important as knowing what each colour represents on its own. If you want to create a sense of tension, pair colours further apart on the colour wheel. If you'd like to introduce a sense of harmony for your viewers, use colours closer to each other on the colour wheel.
Bannersnack creates a sense of harmony by using shades of blue.
Contrast
Contrast can be introduced using colour, too. All you need to do is pair the right colours for the right effect.
Bannersnack uses yellow and black to create contrast and draw attention to the icon.
Shadows and Depth
Back in 2013, flat design became a thing. Some argue that it all started with Apple's iOS update, while others believe it was long overdue and Apple had nothing to do with it. Either way, flat design is now a constant online.
But using flat design requires a special eye for detail. In order to create depth for flat (2D elements), you need to know how and where to apply your shadow effect.
If you plan to incorporate shadows in your designs, be sure to keep the position of the shadow in the same place to ensure consistency.
Consistency Matters
There's a good chance that you'll produce more than one Instagram Stories Highlight cover. As you do, ensure that your designs apply the same design elements to create a sense of consistency for your viewers.
While you should aim for consistency, you can also incorporate different story highlight covers, but be sure to stick to specific icon design where icons are used.
---
Creating Your Highlight Covers Using Bannernack
Bannersnack is an online design tool. It allows anyone to create amazing images that can be used on social media. The best part? It's free and really easy to use!
Here's how to get started designing your highlight covers with Bannersnack.
Creating Your Account
Visit Bannersnack.com and sign-up for a free account. They make it really easy to get going by offering Facebook and Google account sign-up options. If you'd rather create an account with a password, you can do that, too.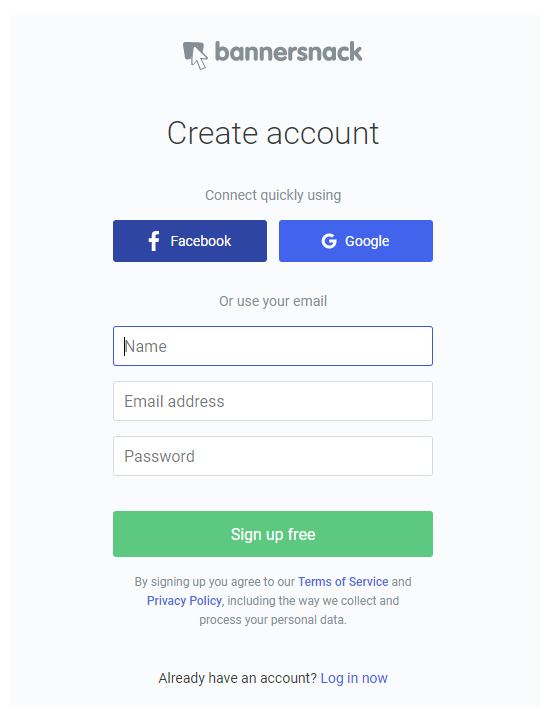 During your sign-up, you'll need to indicate which role best describes you.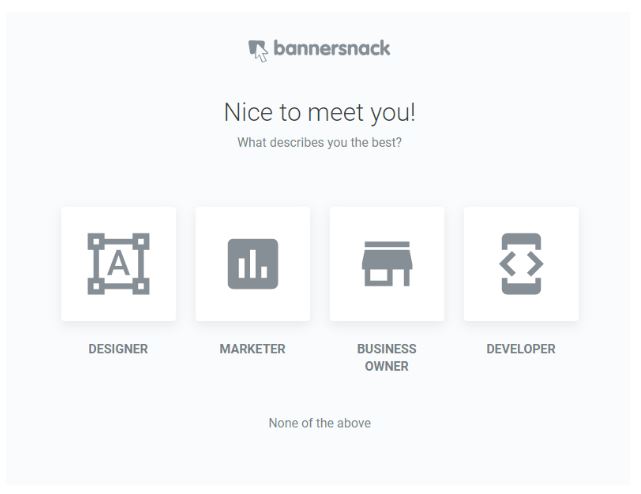 Next, you'll be directed to create your very first design.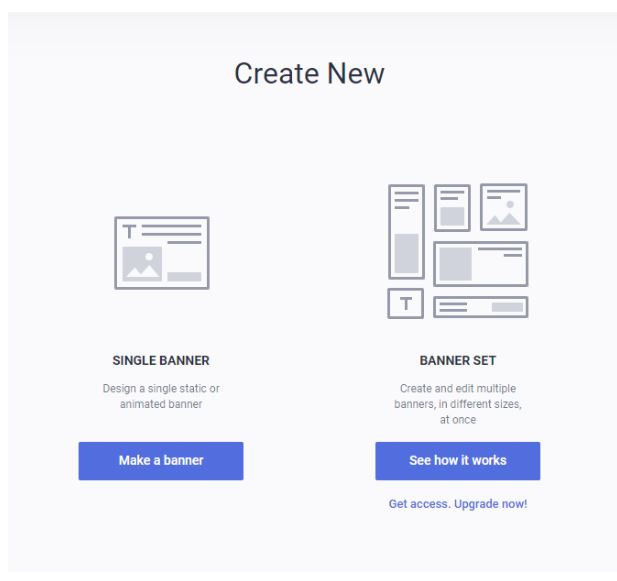 As we'll be creating highlight covers, we're going to click on Make a Banner. Next, you'll need to choose the type of banner you'd like to create.
Select the Social Media tab and then click on Story.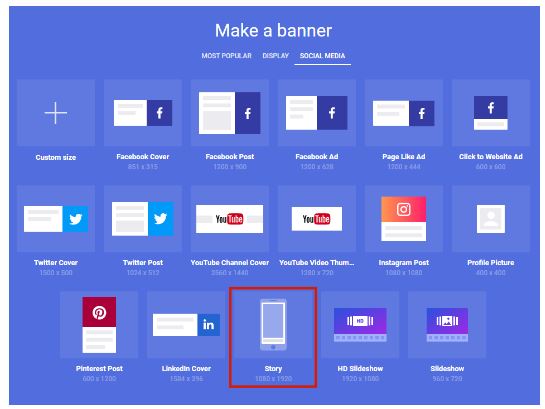 Bannersnack will load a collection of different templates that you can use alongside a clean canvas that's shaped for a smartphone screen.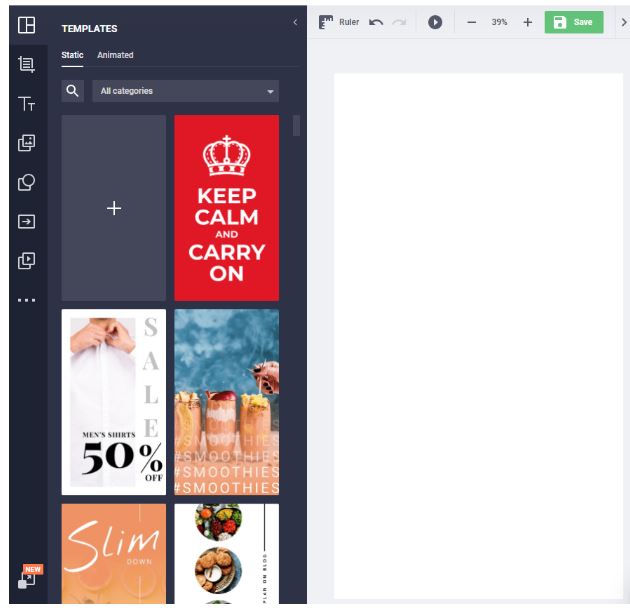 Bannershack's Features
Bannersnack comes with a host of easy-to-use design elements. In the left-hand menu, you'll be able to access the following:
Background
You can change your background and use colours, gradients, textures or images.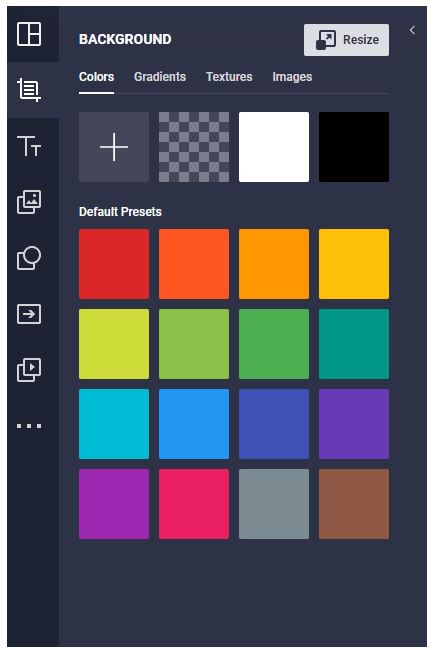 Add Text
Select and use headings, subheadings and body text.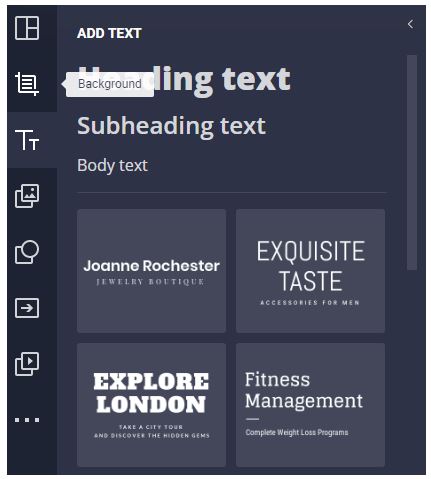 Images
Select and add images from a collection of stock photos or upload your own.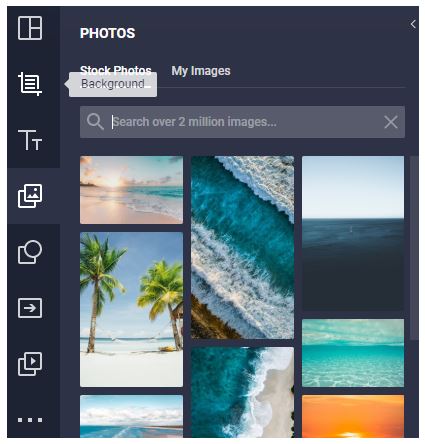 Shapes
Choose from a collection of shapes and Clipchart elements.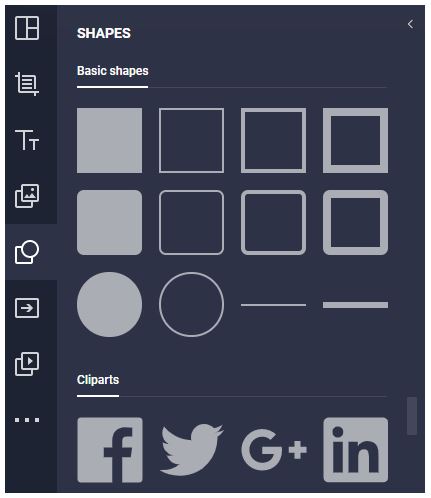 Buttons
Pick editable buttons for your designs.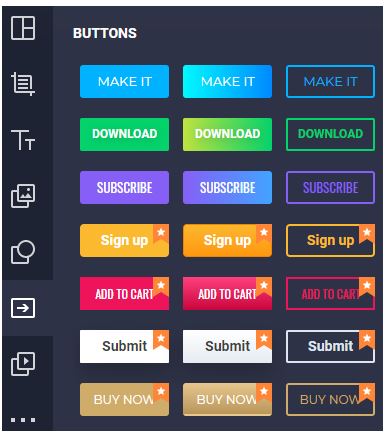 Magic Animator
Animate elements by choosing the transitions for your design.
Additional Tools
Bannersnack also gives you the opportunity to add or embed video.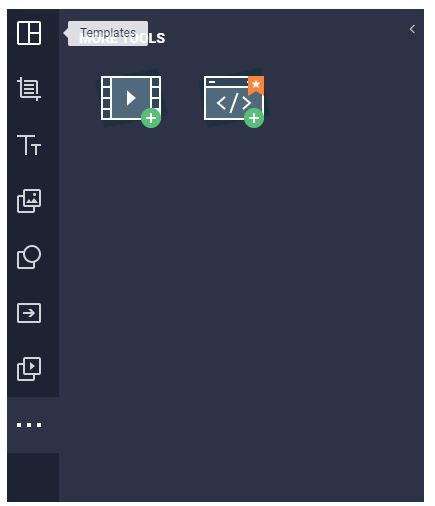 While these features are exciting and well worth exploring, designing our Instagram Stories highlight covers will require a blank canvas, a solid background and your icons of choice.
Creating Your First Instagram Stories Highlight Cover
Now that you're familiar with the design elements, it's time to start creating your very own highlight covers!
Where to Find Free Icons
Bannersnack offers a collection of shapes and Clipchart elements, but you may want designs with a little more of a personalised look and feel. The good news is that you can access over 1.8 million high-quality vector icons for free from Flaticon.com.
While these icons are free, they are licenced and therefore require that you credit the designer. Read more about how to do so here.
If, on the other hand, you'd like to use the icons without the need to credit the designer, you can do so by purchasing a monthly membership from Flaticon for €7.50.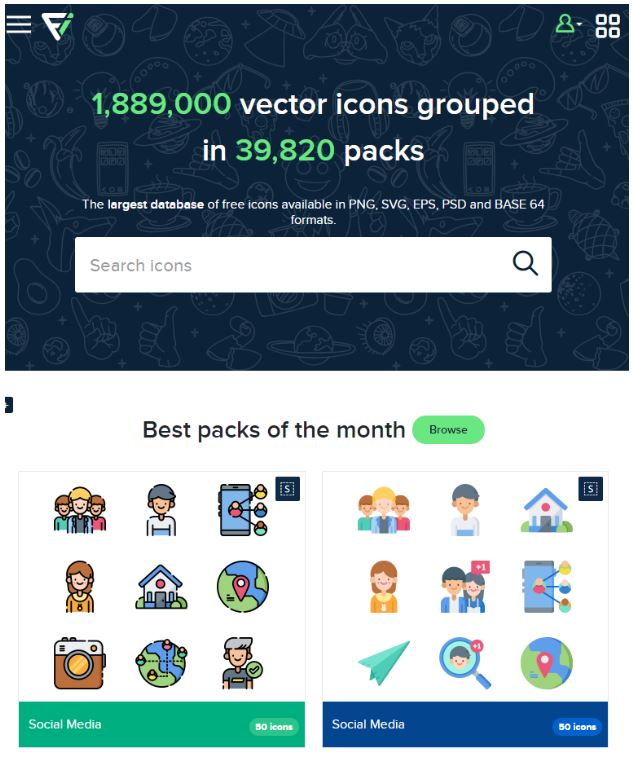 Each Flaticon icon pack comes with up to 50 icons that can be used as story highlight covers.
How to Import Your Icons Into Bannershack
To add your icon pack of choice, simply click on the pack to view the entire range of icons included.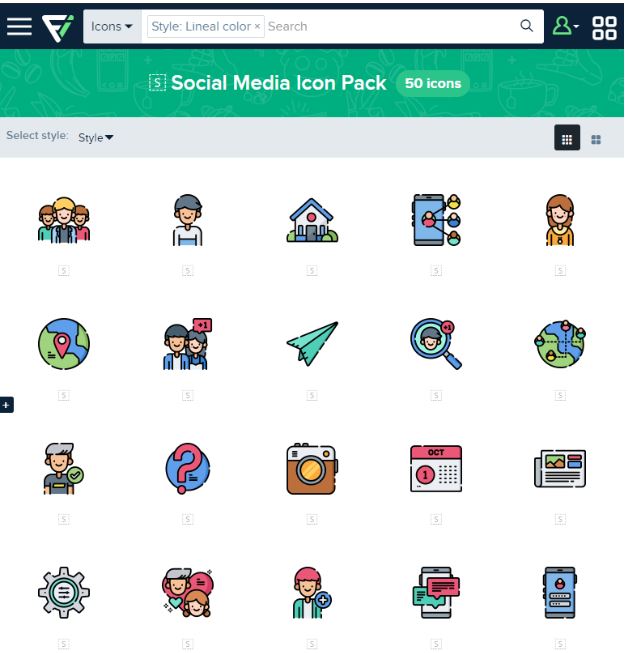 Next, click on the Download button.
Note: if you have not already, you'll be prompted to either register for an account or login into yours.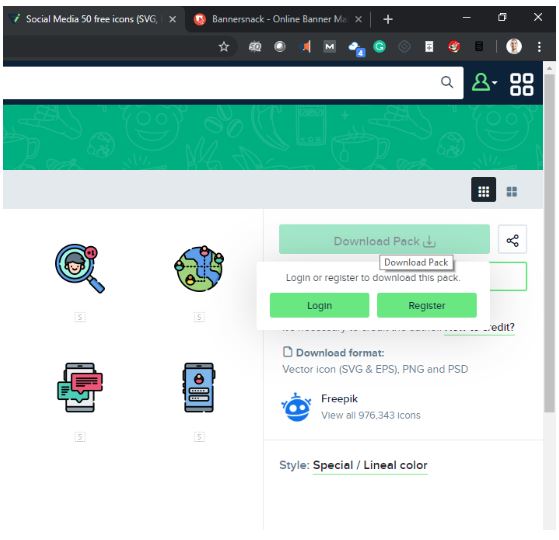 Like Bannersnack, you also have the option of registering for an account using your Google, Facebook or Twitter account.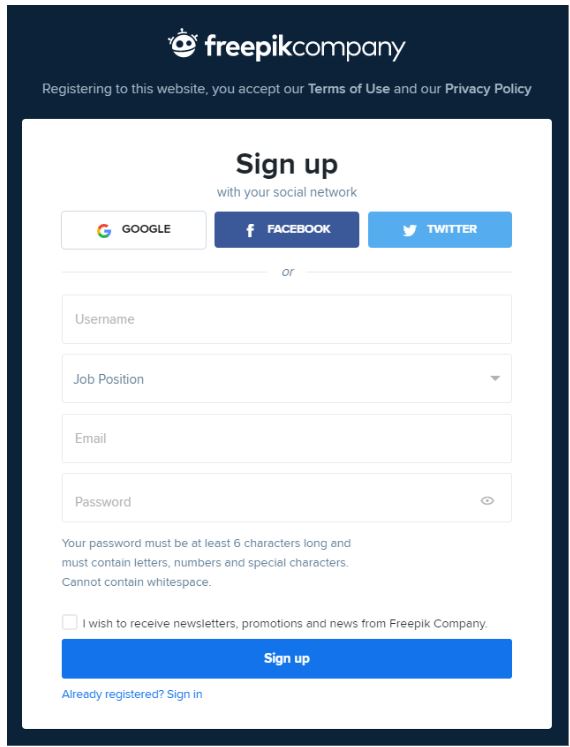 Once you've downloaded your icon pack, it's time to upload it into you your Bannersnack account.
First, unzip the icon file you've received from Flaticon.
Upload your icon pack by clicking on the image icon in the left-hand menu.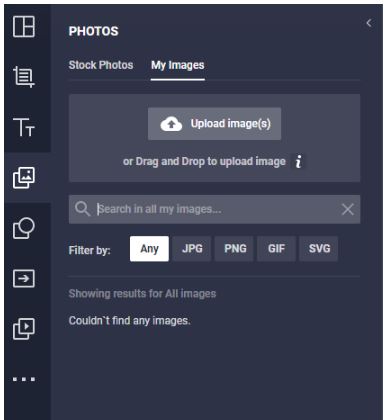 Next, select and upload your images.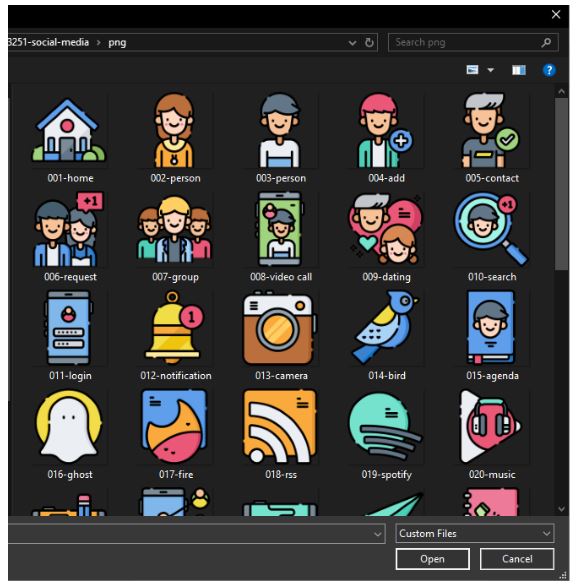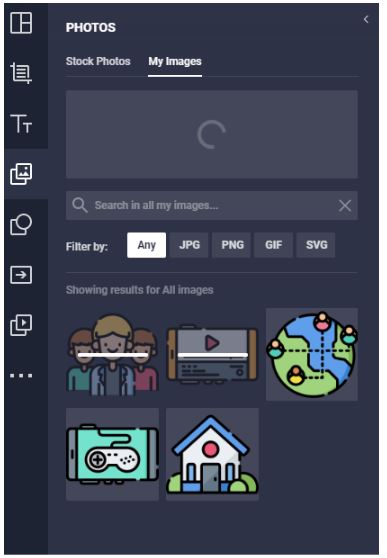 Sizing, Alignment and Colour
Having uploaded your set of icons, it's time to add them to your canvas. This is easy to do. Simply click on a icon and it will automatically be added to your canvas.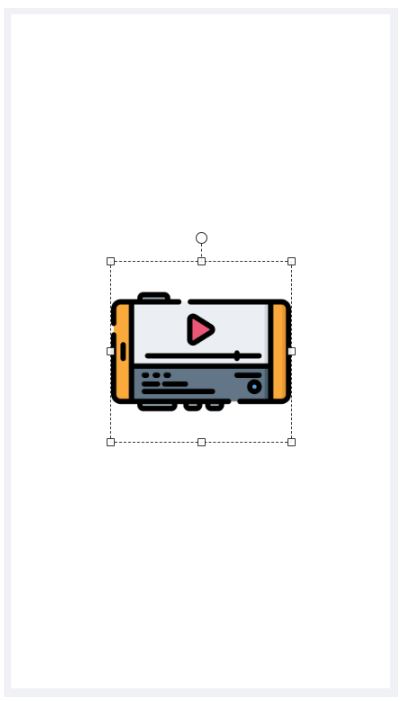 Bannersnack makes sizing (click and drag) and aligning your icons very simple. They have a built-in vertical and horizontal alignment tool that will guide you to find the centre of your canvas.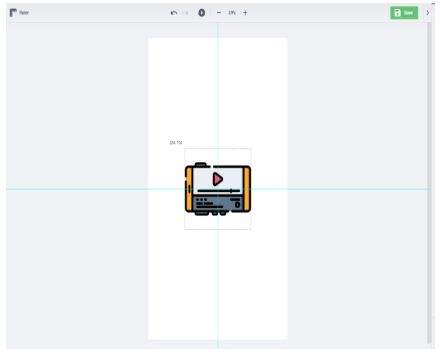 Choosing Your Background
Next, we'll choose a background. While choosing your background after importing and inserting your icons may seem counter-intuitive, we've taken this approach because it's simpler and faster.
You could select a background first and then search for an icon set, however, with over 1.8 million options, finding a pack to pair with a background will be more overwhelming than choosing a background to match with your icon pack.
To add your background, click on the Background icon in the left-hand menu.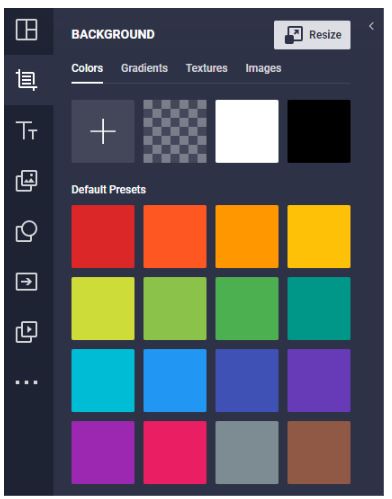 We're going to opt for a cheerful colour to pair with our icon and choose orange.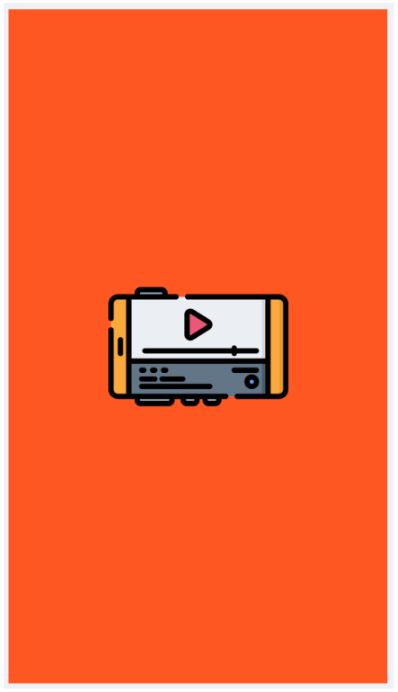 And there you have it! We've just designed your very first highlight cover!
Follow these steps to create covers for as many other highlights as you need. Your background colours don't need to be the same.
---
Uploading Your New Highlight Covers
Now that you have a complete set of Instagram Stories highlight covers, it's time to put them to work.
Start by saving and downloading your covers. To do this, click on the Save button in the top right-hand corner of your screen.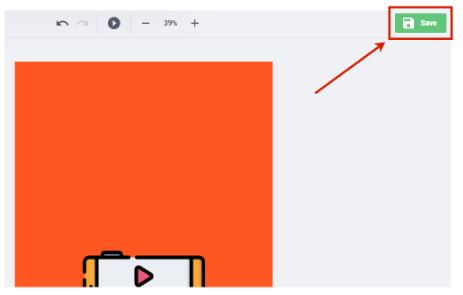 Next, give your design a name if you haven't already and click Save.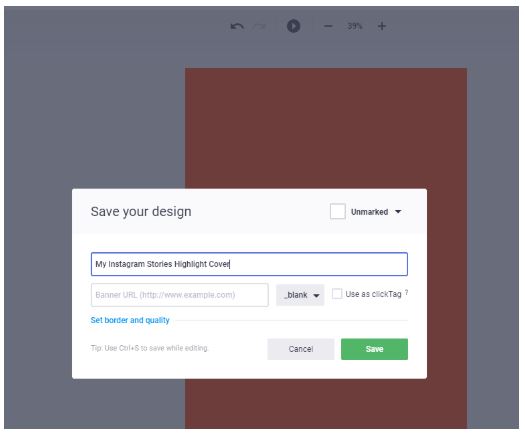 Your highlight cover will now appear on the Banners section in Bannersnack.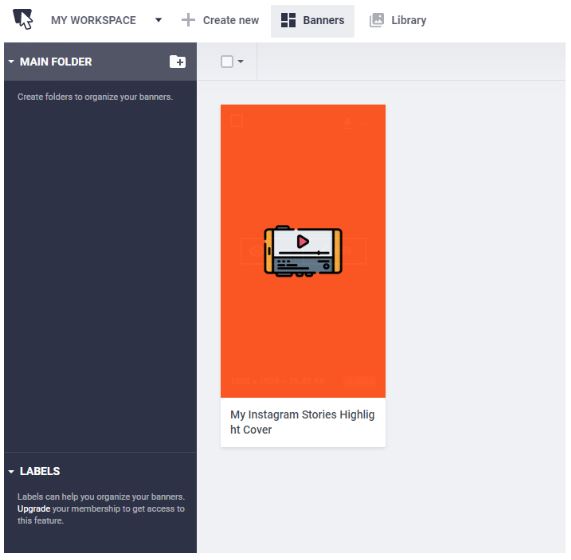 To download your cover, click on the View button.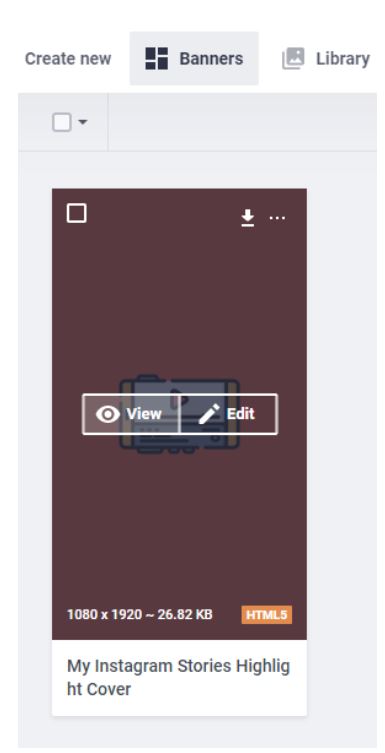 Next, click on your static image format of choice and Bannersnack will automatically download the file to your computer.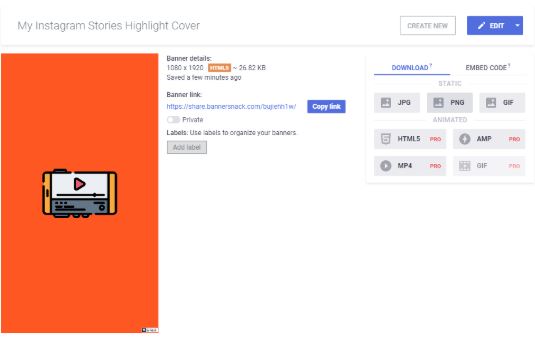 To upload your covers, you can email them yourself or transfer them from your computer to your smartphone.
Once on your phone, open Instagram and upload the image as a story by clicking on the '+' on your profile image.
When you select your highlight cover image, Instagram will give you the chance to set the image as a highlight.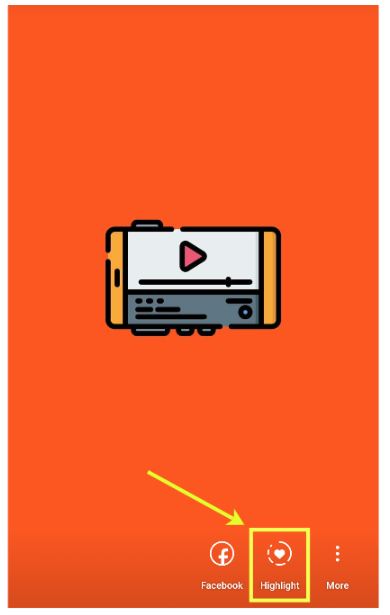 Once selected, you'll need to give your new highlight cover a name.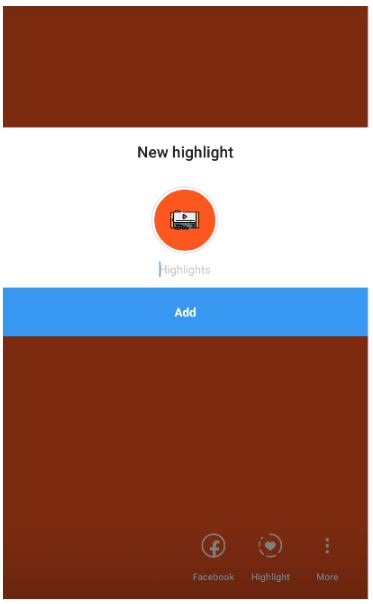 ---
Free Instagram Stories Highlight Cover Templates
If you're looking for a collection of free highlight covers, Bannersnack has created a set of 27 themed highlight covers. Accessing these requires the creation of a Bannersnack account. Once you've created your account, you'll also be able to edit each template.
Fitness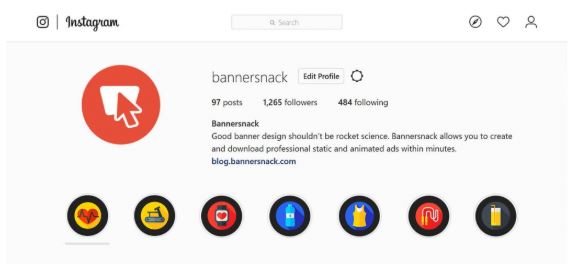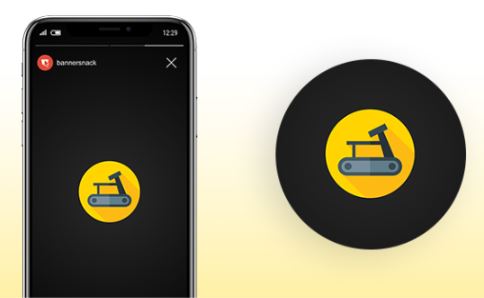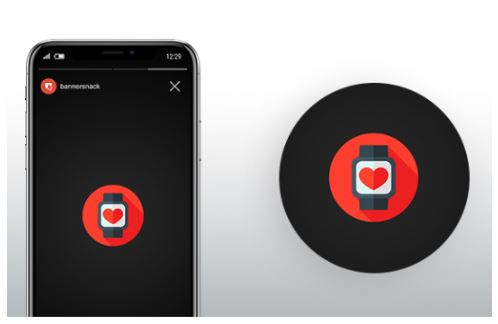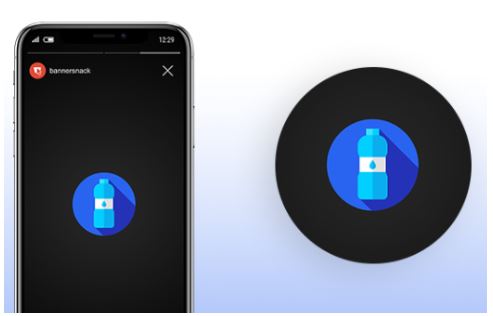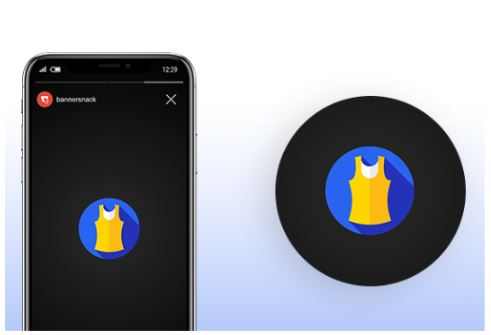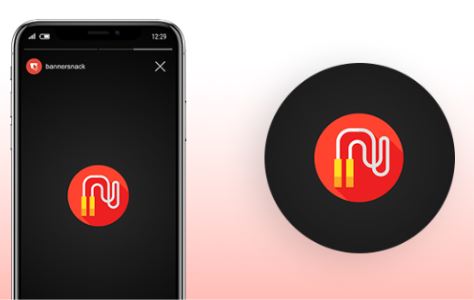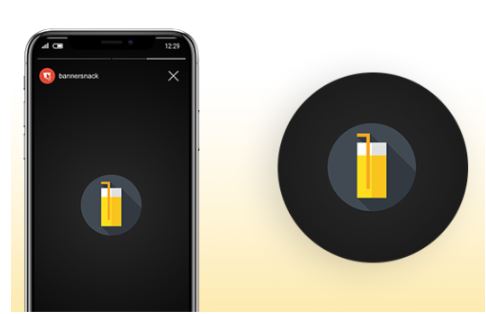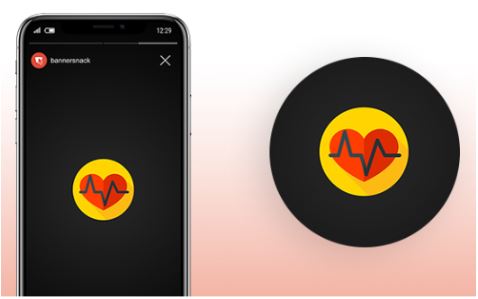 Music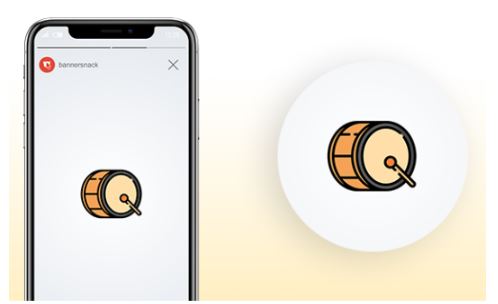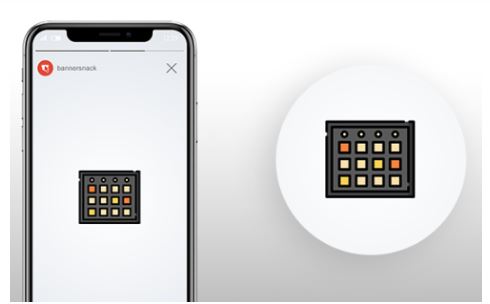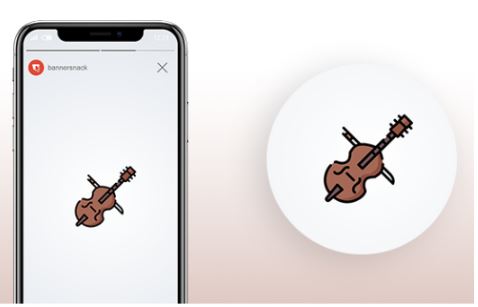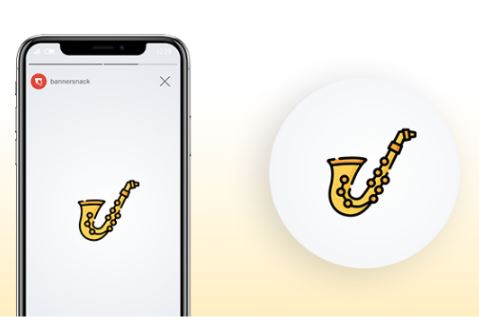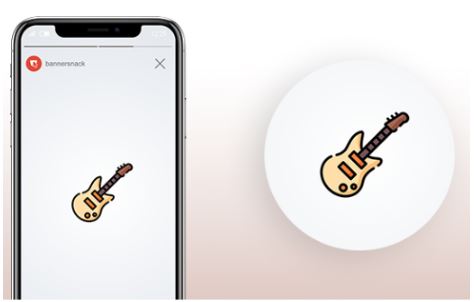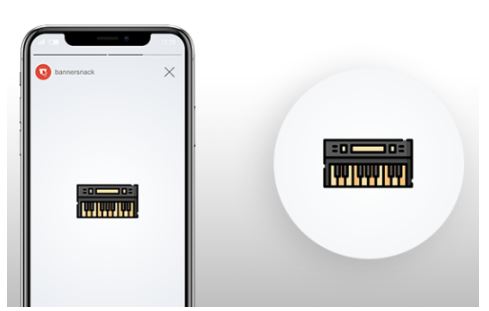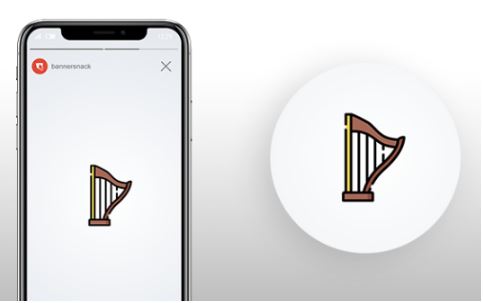 Travel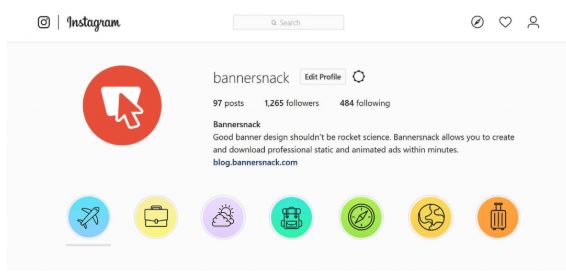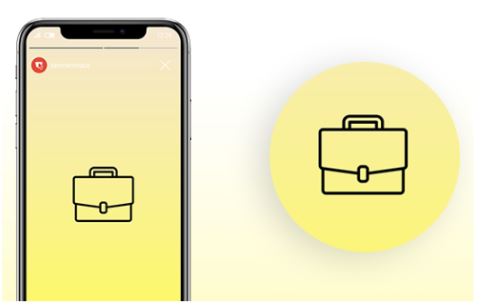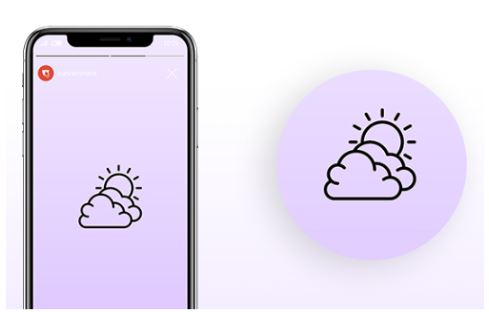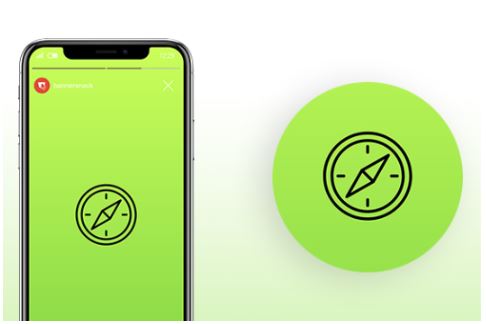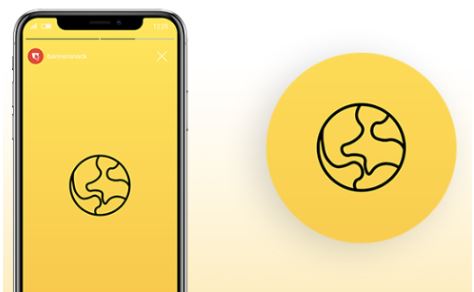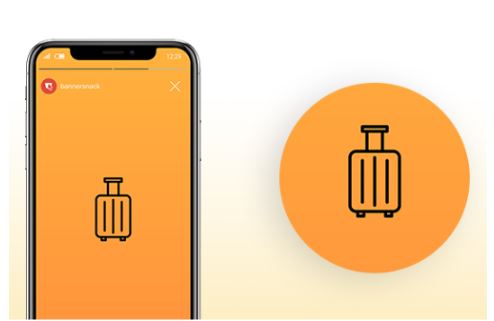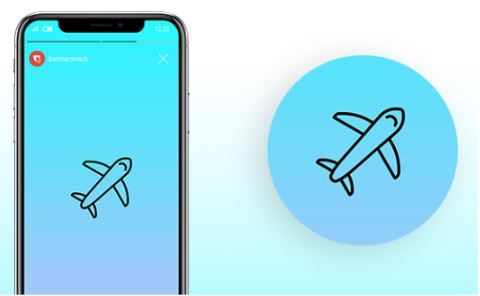 Social Media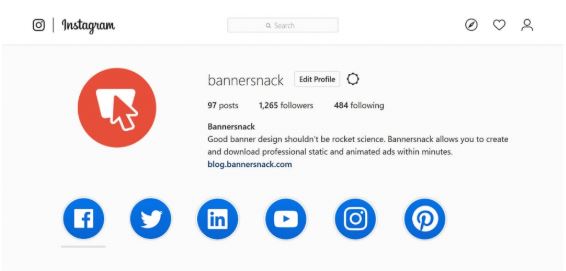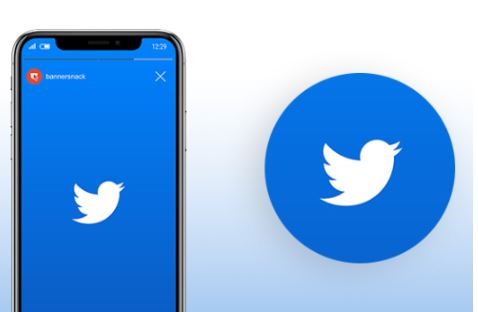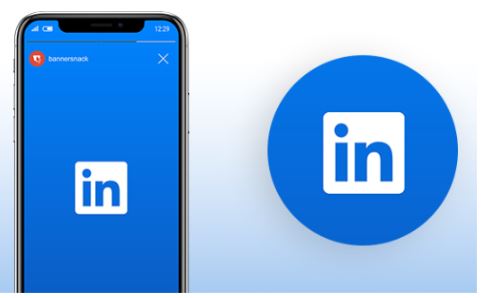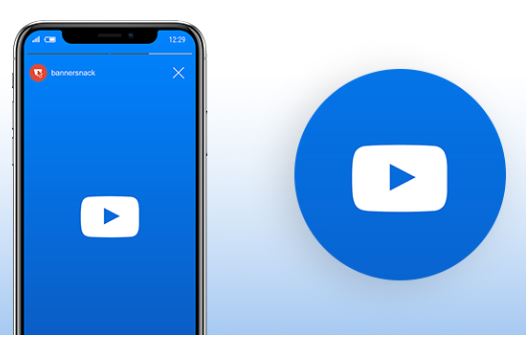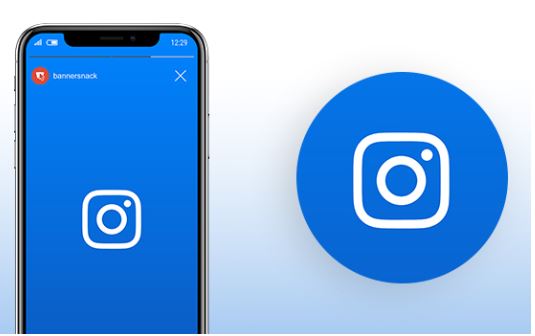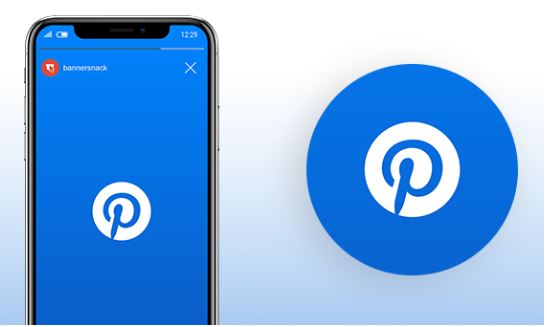 ---
How to use Your Highlight Covers Strategically
Highlight covers are a quick way to draw attention to points of interest for your viewers. For brands, this makes it easier for buyers to quickly find information that could lead to a query or sale.
Because highlight covers are so useful, you should aim to create covers for points of interest that you know your audience will want to explore along their buyer's journey.
For example, if you're in the business of retailing household furniture, including highlight covers for beds, couches and dining room tables would make sense.
There you have it! You now know how to create your very own Instagram Stories highlight covers! You also have a solid foundation on how to use colour, contrast and create depth with shadows to create attractive cover designs.
As you experiment with your covers, keep your buyers in mind. Design covers that make it easier to find products, services and information that streamlines the buying process.