Etsy has been around for quite some time. Launched in 2005, it has helped millions of creators from 230+ countries to get started with eCommerce and grow their online business. Over the years, their pool of active sellers has grown gradually, but in 2020 it nearly doubled.
Considering that the marketplace is becoming a lot more competitive lately, Etsy sellers need to find ways to stand out from similar stores and one of the easiest ways to do that is by picking the right name for your store. To help you with this crucial step, we've scoured the web for some best practices and business name ideas to inspire you.
---
Etsy Shop Name Ideas:
---
What's In a Good Etsy Shop Name?
Business names can be a deal-breaker for online stores, in particular, if you're new to the eCommerce scene. The challenge is that it can't be too long, yet there's a lot that you need to communicate. In short, it should be unique and creative, but something that's easy to remember, pronounce, spell and descriptive of what you're selling.
Then, there's the added challenge that it should still be available online. If you already have an online store and you're expanding to Etsy as an extra way to generate income, you'll want to find a way to connect it to your existing brand and communicate the same identity. So, ideally, you'll want to use the same name. However, if you can't, here are some ways that you can change your existing brand name slightly so that it can be used for your Etsy shop: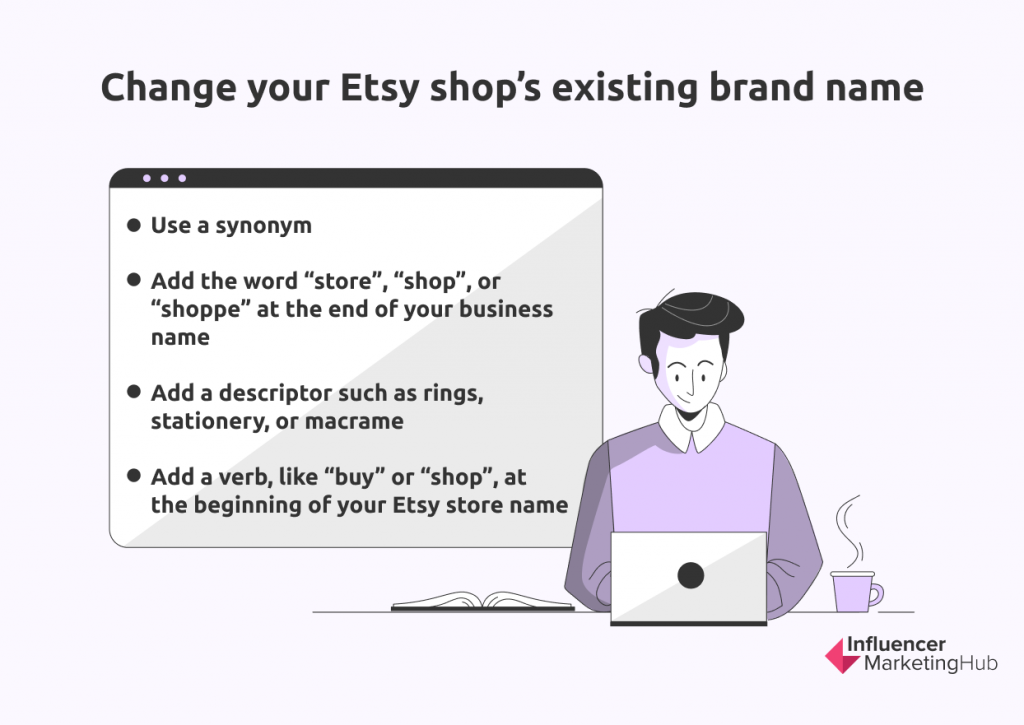 You can use a synonym. For example, T-shirts can become tops or rings can become jewelry.

You can add the word "store", "shop", or "shoppe" at the end of your business name.

You can add a descriptor such as rings, stationery, or macrame. This is a good idea if you opted to use something more abstract as a business name.

You can add a verb, like "buy" or "shop", at the beginning of your Etsy store name.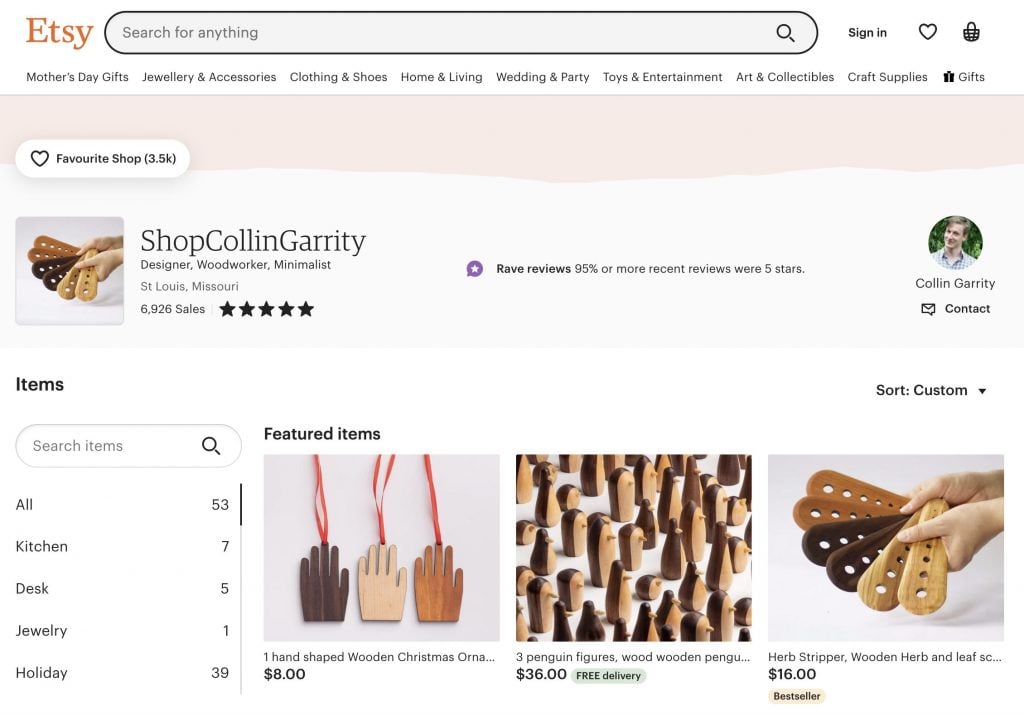 Obviously, Etsy also has their own requirements. You may use 20 characters max and you may not include any spaces or punctuation. So, to make it easier to pronounce, it's recommended that you start each word with a capital letter. This just makes it a lot easier for users to see where one word starts and ends.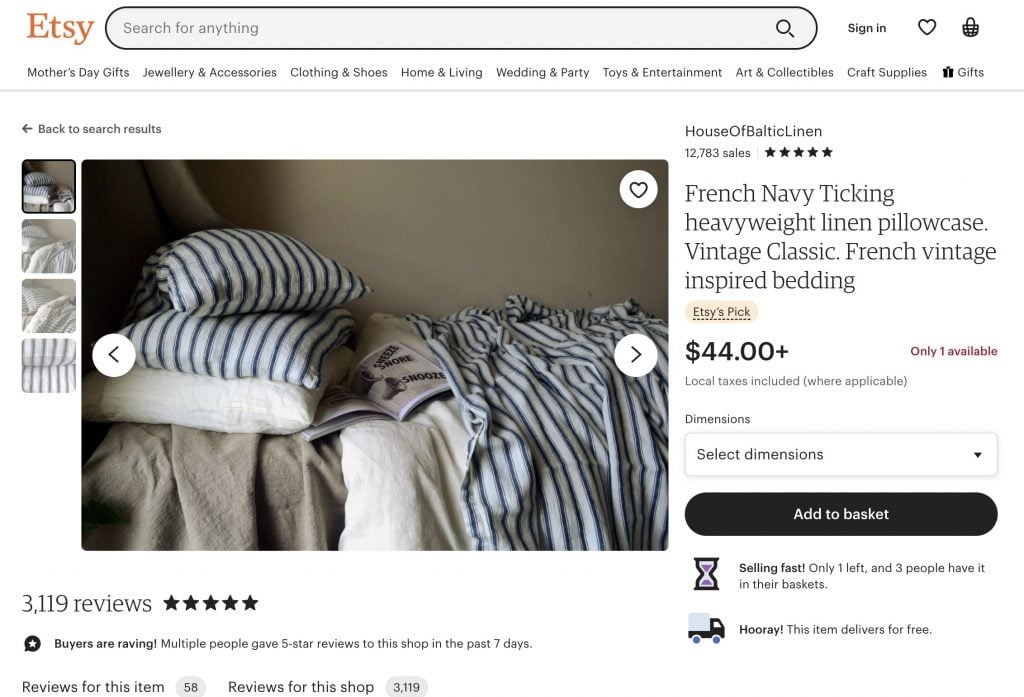 ---
Best Practices for Picking Your Store Name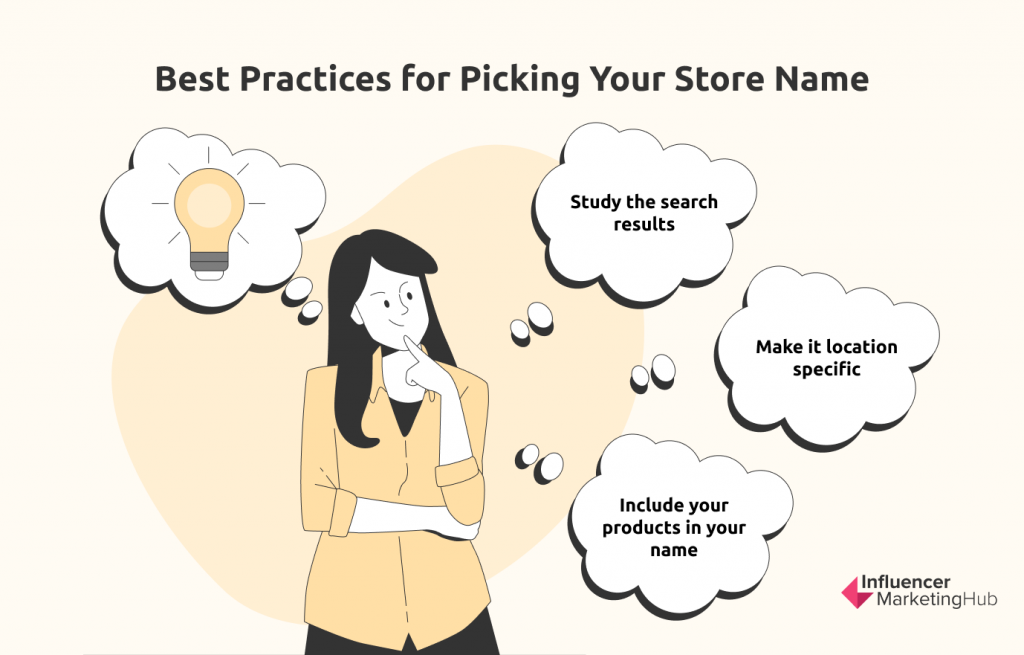 1. Study the search results
Once you have narrowed your Etsy store name down to a few possibilities, take the time to research what pops up if you search for it via Google and Etsy. When searching for it on Google, search for it by typing in the potential name alone and then by using the name followed by Etsy. Then, do the same thing by searching for the potential name on Etsy's website. Needless to say, if you see that there's already another business that uses the same name, it's back to the drawing board.
After you've checked Google and Etsy, also remember to check social media handles. Ideally, you'll want to use social media platforms like Facebook and Instagram to market your brand and products and it will make it a whole lot easier if the social handles are also available.
That being said, if you come across a name that's already been taken, don't think of it as a complete waste of time. It can actually be a worthwhile exercise to look at the names that others in your niche have used. While you can't use it, it can be a good source of inspiration. Are there any names that you really like? Is there a way that you can replicate the formula used by these Etsy shops?
2. Make it location specific
Depending on your target audience and the type of product that you're selling, you could consider adding something like "USA" or "UK" to the ending of your name. Alternatively, you can make it even more specific by adding a city or specific area, such as Brooklyn or Philly.
This can help you to set your store apart from competitors. It's also a good way if you want to target a specific group of Etsy buyers based on their location. You can always delete it at a later stage if you want to broaden your focus.
3. Include your products in your name
As mentioned earlier, the most effective Etsy shop names are descriptive. One of the easiest ways to do that is to include the type of product that you're selling in your name.
To help you come up with a few possibilities, you should make a list of words linked to your products. Are there any descriptive words that communicate your style well? For example, if your products are quirky or have a certain rustic appeal as opposed to being elegant, your name should somehow reflect that. Though, remember to check any words for possible negative connotations first.
Not only will this strategy help communicate to buyers what you sell, but it can also help with Etsy SEO. Though, one possible con with this naming strategy is that you could make it more difficult for yourself if you wanted to expand your product range or experiment with trending products at a later stage. For example, you might be completely happy with selling only rings now, but what if you wanted to start selling other types of accessories like necklaces, earrings, and watch straps down the line? So, this is something to keep in mind.
If you get stuck, think of how you would describe your product to your target market. In fact, you can also ask your friends and family for a few ideas. Getting a new perspective is always valuable.
---
Can You Change Your Name Later?
The good news is that you can change your Etsy shop name later. The marketplace lets its sellers change the name of their shop up to five times after they've officially opened their shop to the public. If you've exceeded that number, you can still possibly change your name but you'll have to contact their support team that will then have to review the request officially.
That being said, if you have actually attracted substantial traffic via Google, you might want to think carefully before you change your name. While the reviews that you've received will be transferred to your new store name, a name change can affect your SEO as you'll get a new URL.
---
Examples of Great Etsy Shop Names
We've scoured the web and came across the following examples of existing Etsy stores. While you can't use these names and some of them don't follow all the best practices, they can serve as inspiration.
Stores selling utensils and ceramics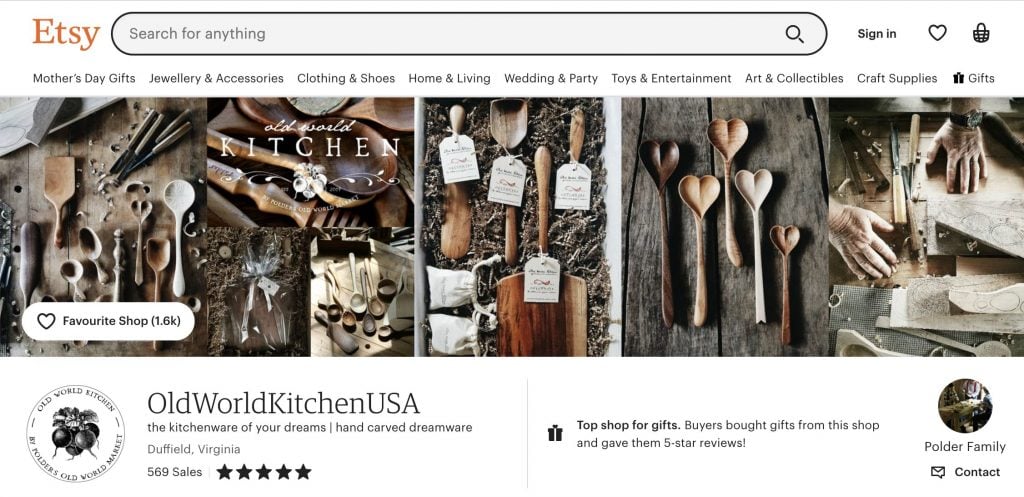 OldWorldKitchenUSA

haldecraft

ShopCollinGarrity
---
Stores selling home decor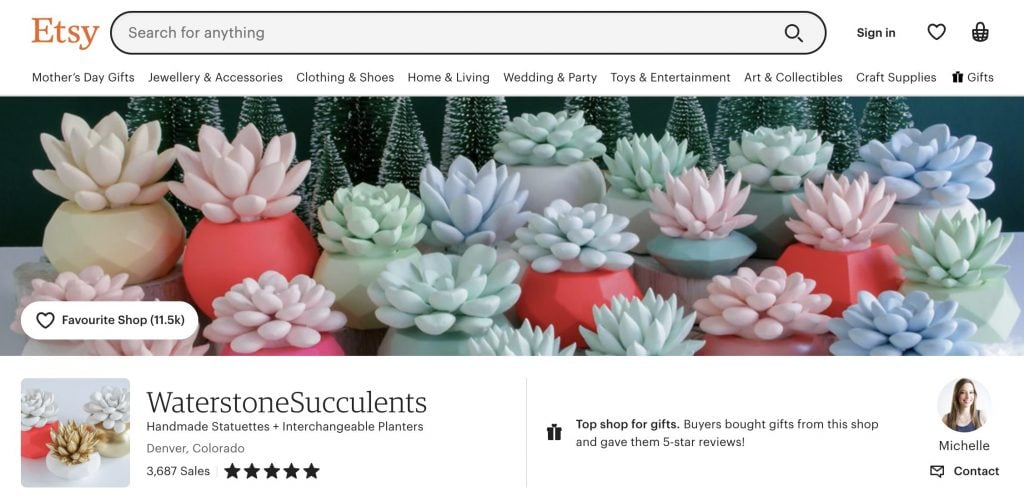 ConquestMaps

VintageVendor

WaterstoneSucculents

HouseOfBalticLinen

DeliriumDecor

NeptuneArtPrints

Oakywood

TheHousePlantNursery

ReclaimedWoodUSA

thecollectiveknot

brooklyncandlestudio

FloralNeverland
---
Stores selling stationery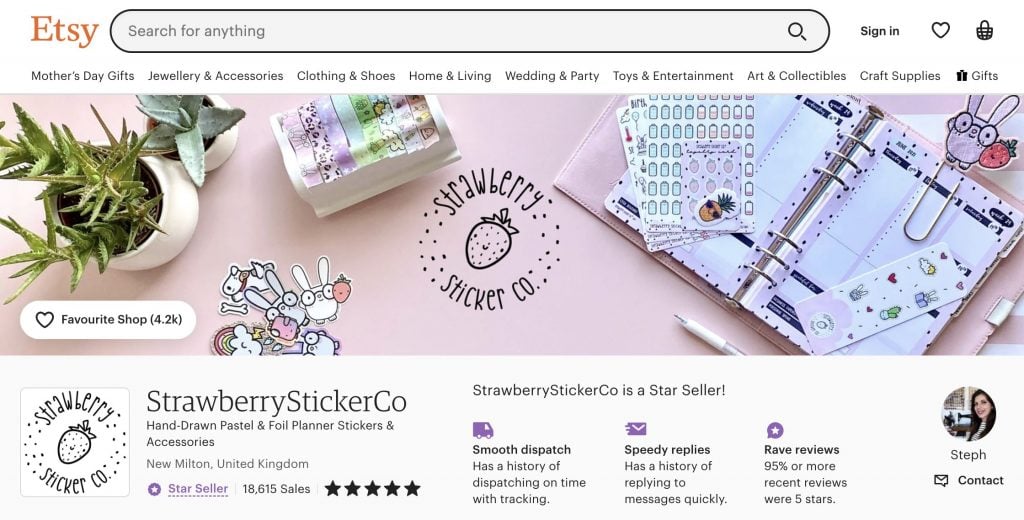 PerfectPrintableCo

YoursPersonalized

StrawberryStickerCo
---
Stores selling clothing and accessories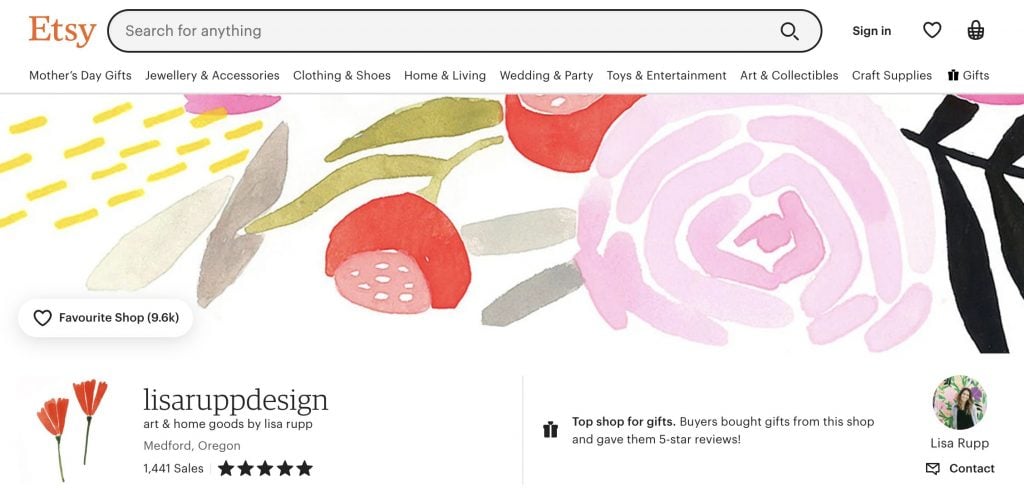 CaitlynMinimalist

AnotherWorldJewelry

RecycledJewels

ZodiacLifestyle

RusticRings

ConnectionJewelry

MasterJeweler

treasuredjewels

JenniferCasady

morningritualstudio

lisaruppdesign
---
Examples of abstract names
Using an abstract name can be a good idea as you're guaranteed that it will be completely unique. Not only makes it easier for people to remember it, but it's also easier for people to find it online. If you want to follow this approach, you can, for example, share how you decided on this name. Maybe you created it by combining two separate words together? Or perhaps the word has a special meaning to you? It can be a great way to add a backstory to your brand.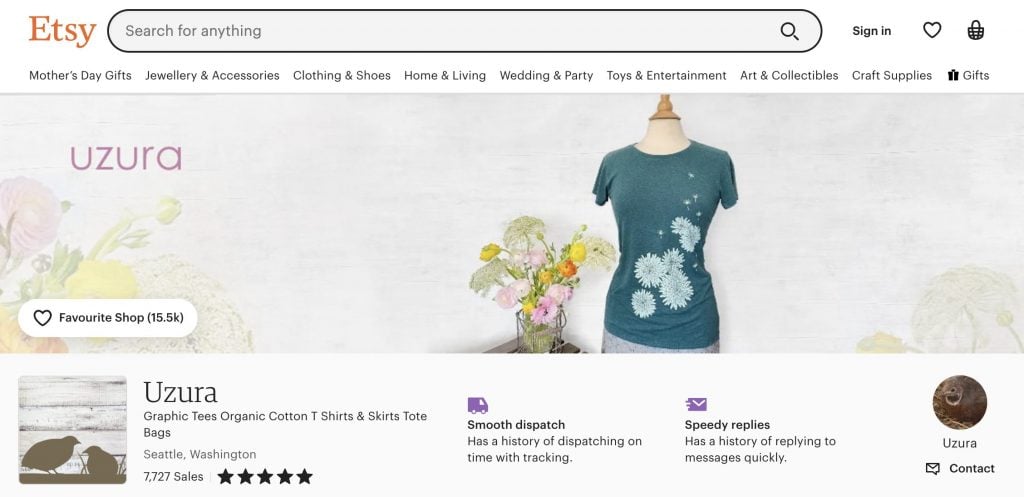 Avrocomy

LITTIONARY

artemer

Uzura

Onata
---
Name Ideas for Your Etsy Shop
The following names are ideas that you could possibly use for your Etsy shop. At the time of writing this article, these names were still available, but, as mentioned earlier, you should always first check on Google and Etsy to see if a potential name is still available.
ThriftyFinds

CraftMeSomething

VintageGlitterNGlam

TheFamilyJewels

BeadsNRhinestones

QueenOfJewels

AntiquePearlBox

LinensNJewels

BeMineJewelers

PrintJunkiez

PerfectPrintables

TheGraphicLetters

CrazyHipWeird

TheStickerLoco

TimelessBy…

ZipZapStickers

GetAnimated

PrintItOut

AnimateYourLife

TheAnimatedInk

TimelessTwenties

PrintNHangIt

TheCustomNeon

GlitterIsGold

MasterCrafterSupplies

SimpleCleanArt

GlitterGoddess

PaintItPretty

TheIndieHipster

TheArtOfDreams

TheHippieSelect

BrickWallArtists

TheKnotNotion

CrownCollectArts

HippieArtyPicks

VinylStudioArts

GlisteningWonders

PurplePowerPastels

HouseOfAbundancy

SmoothSoapMaker

PolaroidMaker

NeonLightsStore

NostalgiaBottled

HistoricBazaar

TroveOfToys

JingleJangleGoods

KeepsakeRustics

NeutralThemes

RawRusticElements

BanglesAndBags

HotThreads

OhMyHat

MakeMeBlush

StringsAndThings

FirstEdition

WhiteOrchidCandles

SunSeaClothes

BloomingRoses

RetroCrafts

RenovationRecycled

CrystalEmporium

TheGoodSoap

TheBasketCase

GalleryCandles

BeMine

TheSilverSpoon

SewReady

EpicAmericanEra

SuperPasteStickers

OnlyCustomThreads
---
Wrapping Things Up
A lot of your success on Etsy hinges on your shop's name. Whether you're selling digital products as printables or handmade products, the name needs to be simple, short, and memorable.
Needless to say, it should also be available. So, be sure to check on both Google and Etsy if the name hasn't been claimed by any other eCommerce business yet. It's also a good idea to do a quick search on Facebook, Instagram, and other social platforms. Not only is it a good idea to market your Etsy shop on other channels, but you might also possibly want to experiment with social commerce at a later stage. Basically, you want to think long term and keep all your options open.
Frequently Asked Questions
How long should your Etsy shop name be?
According to Etsy's requirements when it comes to naming your shop, you may not use more than 20 characters. That being said, the most effective Etsy shop names are short. So, you don't necessarily need to use all 20 characters.
Can you include spaces in the name of your Etsy shop?
No, you may not include any spaces in your Etsy shop name. You may also not include any punctuation. This can make it more difficult for users to pronounce the name of your store. While you may not use any punctuation like an exclamation mark, comma, or a full stop, you may include capital letters. So, to make it easier for customers to pronounce and remember the name of your shop, it's a good idea to start each new word with a capital letter.
Does my Etsy shop name need to be the same as my business name?
If you already have an existing online business and you want to start a shop on Etsy too, your Etsy shop and online business don't need to have the exact same name. That being said, from a marketing and branding point of view, it's much easier and better if these two names are the same. If your current business name is unfortunately not available on Etsy, you can change your existing name slightly by, for example, using a synonym, adding a descriptor or a verb like shop or buy.
What makes a good Etsy shop name?
The best Etsy shop names are:
Short

Simple

Easy to spell

Unique

Free from any negative connotations

Creative

Easy to remember

Easy to pronounce

Descriptive of what you're selling
What are some tips for finding a great name for your Etsy shop?
Finding a suitable name for your Etsy shop all starts with brainstorming. During the brainstorming phase, you can, for example, look at what similar stores have used as names. Not only will this step help you to get the creative juices flowing, but it will also help you to avoid names that are no longer available. Depending on what you're selling and your target audience, it can also be a good idea to make it location specific by including a country, city, or area.