Advertising Disclosure
Advertising disclosure:
Our partners compensate us. This may influence which products or services we review (also where and how those products appear on the site), this in no way affects our recommendations or the advice we offer. Our reviews are based on years of experience and countless hours of research. Our partners cannot pay us to guarantee favorable reviews of their products or services.
Influencer marketing is a nuanced industry. Marketers need the most captivating, legitimate, and trustworthy influencers to support a brand's growth. Female influencers have dominated the industry in areas like fitness, household and lifestyle, travel, and more. But women have also demonstrated leadership in the influencer and marketing sector. They are indistinguishable from men in key leadership traits such as innovativeness and intelligence. A recent survey also suggests that women have an edge because they are perceived as more honest, ethical, and compassionate leaders.
---
Top Female-Led Digital & Influencer Marketing Agencies:
---
Female Leadership in Marketing
There are headways in female representation. In North America, for instance, the gender split for marketing roles tilts in the way of women: data states that 60% of marketing professionals comprise females. They are also ascending in the corporate marketing landscape. Slightly over half (53%) are at the director position or higher, and 59% are at the management level.
Marketing roles have strong female representation in almost every industry, the highest in real estate, wellness, nonprofit, and health care, and the least in entertainment and manufacturing. Media and communications are somewhat in the middle, with 59% female roles in management and higher positions.
Still, female representation needs stronger racial diversity. Even with more pronounced roles in marketing, there are still very few Asian, Latina, and Black women in the sphere.
---
Why Choose Women-Led Marketing Agencies?
A few clicks on your laptop brings you hundreds of digital marketing agencies that can deliver the custom work you need—but there's an invaluable benefit to finding an online agency that aligns with your business goals and social justice philosophy. Women-owned digital influencer marketing teams have the skills, tools, and heart for the work.
Clients can thoroughly discuss with a female-led team what type of marketing channels to pursue, which digital influencer to partner with the brand, and how to create and execute diverse and gender-sensitive marketing content. If you have a brand focused on wellness, personal care, or home and lifestyle—these have the highest percentage of women marketing leaders. They understand strengths and opportunities from a woman's viewpoint.
---
Top Female-Led Influencer Marketing Agencies To Empower Your Brand
Here is our list of the best female-led agencies to boost your growing business:
Top
female influencer marketing agencies
2024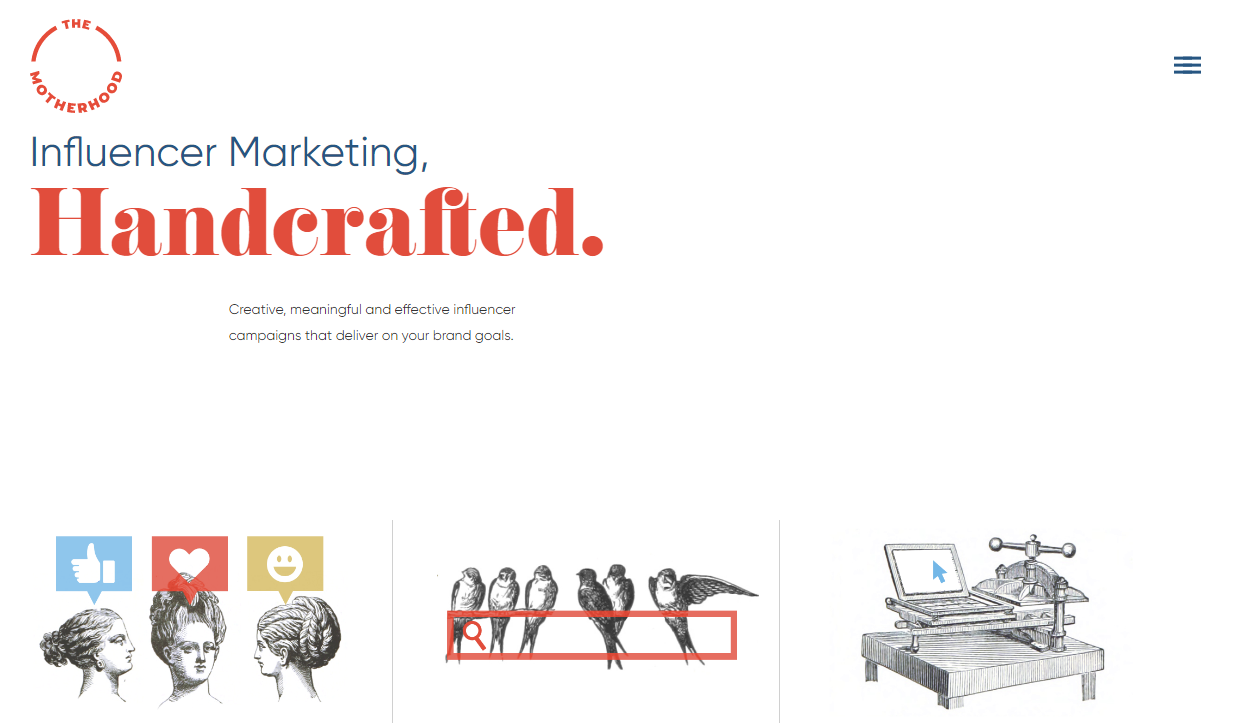 The Motherhood is a full-service influencer marketing agency composed of female marketing veterans with decades of experience crafting strategic campaigns across brands. The agency is based in Pittsburgh, PA, and caters to mid-size and enterprise-level companies.
CEO Cooper Munroe is an award-winning influencer marketing specialist who has garnered recognition for her work with consumer brands and non-profit organizations. She has over 30 years of experience in the industry, and under her leadership, made The Motherhood one of the fastest growing Pittsburgh companies and the city's second fastest growing marketing agency.
What separates The Motherhood from other agencies is their creative balance of analytics and personal experience. With over 10,000 partnerships built within marketing campaigns and each campaign gaining 100% social engagement rates, the agency has some of the best outcomes, surpassing the industry averages. They have a network of influencers or can easily reach out to those who fit the brand goals the best.
Their team admittedly relies more on hands-on influencer research than what metrics say. From identifying and vetting influencers to content creation, compliance, and reporting, the agency has each process mastered down to every last detail. They are a boutique agency that provides a very tailored approach, veering away from the trend of automation reliance for decision-making.
---
Volume Nine is a full-service digital marketing agency with over a decade of experience in marketing campaigns, social media management, influencer targeting, content creation, and website optimization. The agency is based in Denver, CO, and has worked with mid-size to enterprise-level businesses.
Volume Nine's CEO and Owner is Natalie Henley. She has a background in market research and communications at Edelman PR, which gained her the breadth of experience in handling Fortune 500 company projects. Henley started Volume Nine in 2009 and has since focused on promoting collective work and long-term relationships with clients rather than the usual pick-and-choose service that other competitors offer.
Volume Nine understands how movement in social media platforms will impact trends and customer preferences. The team mixes and tests different mediums to craft content that establishes a strong presence. The agency can support efforts to build consumer trust and create high-value traffic that translates to conversion.
Among the customized services that Volume Nine provides is leveraging (real) influencers for driving awareness, web traffic, link profiles, and following, to name a few. They are in charge of vetting influencers, creating impact messaging, and keeping the brand trustworthy for its intended audience.
---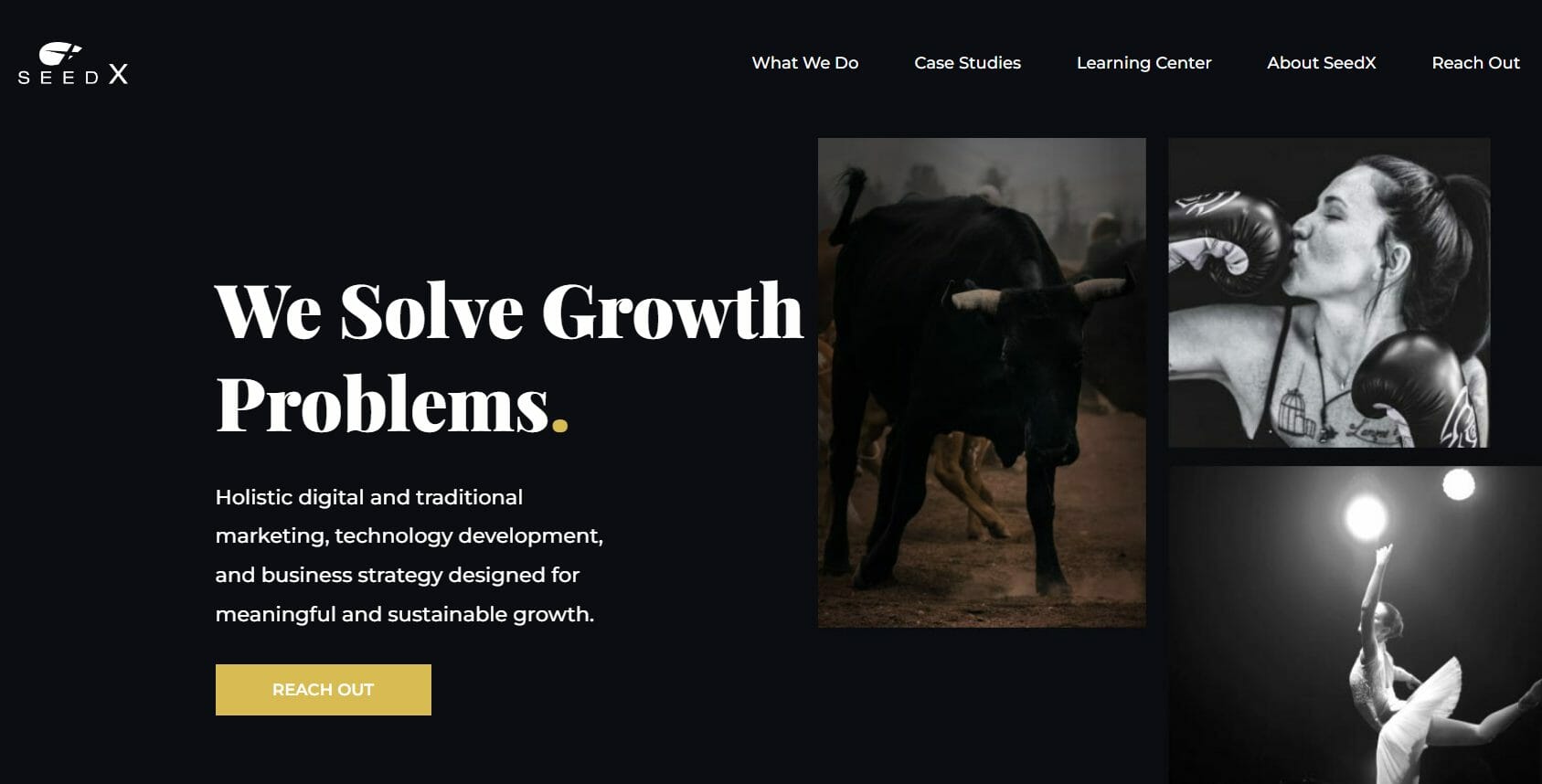 SeedX Inc. is an award-winning digital marketing agency based in Los Angeles, CA, New York, NY, and Austin, TX. Jacqueline Basulto founded the company in 2015, which now comprises a team of 45 staff. Basulto is a self-made entrepreneur with experience as a small/mid-size digital business consultant for Google. She designed her agency as a full-service platform that focuses efforts on bringing revenue to her clients. She has been recognized in Forbes 30 Under 30 as a top leader in the Marketing and Advertising Industries.
SeedX Inc. provides omnichannel marketing, paid media, and a scalable growth strategy that suits a brand. While eCommerce is the main focus of their work, SeedX Inc. is also involved in tech and medicine. Clarke BioScience, Pretty Well Beauty, and Bees and Trees are among the agency's high-profile clients. Influencer marketing is a data-centric process for the team; they vet and weigh metrics to guarantee results for your brand. Because of the team's experience and evolving process to keep up with tech, they have access to the tools and influencer metrics you need. They are able to find exactly what your business needs for its marketing campaign.
SeedX Inc.'s success is in harnessing an omnichannel approach. It provides the target audience with cohesive, seamless, and integrated experiences from the first interaction with the brand to the sale. The agency organizes the brand's email marketing, content marketing, social media, influencer collaboration, outdoor media, and broadcast marketing.
---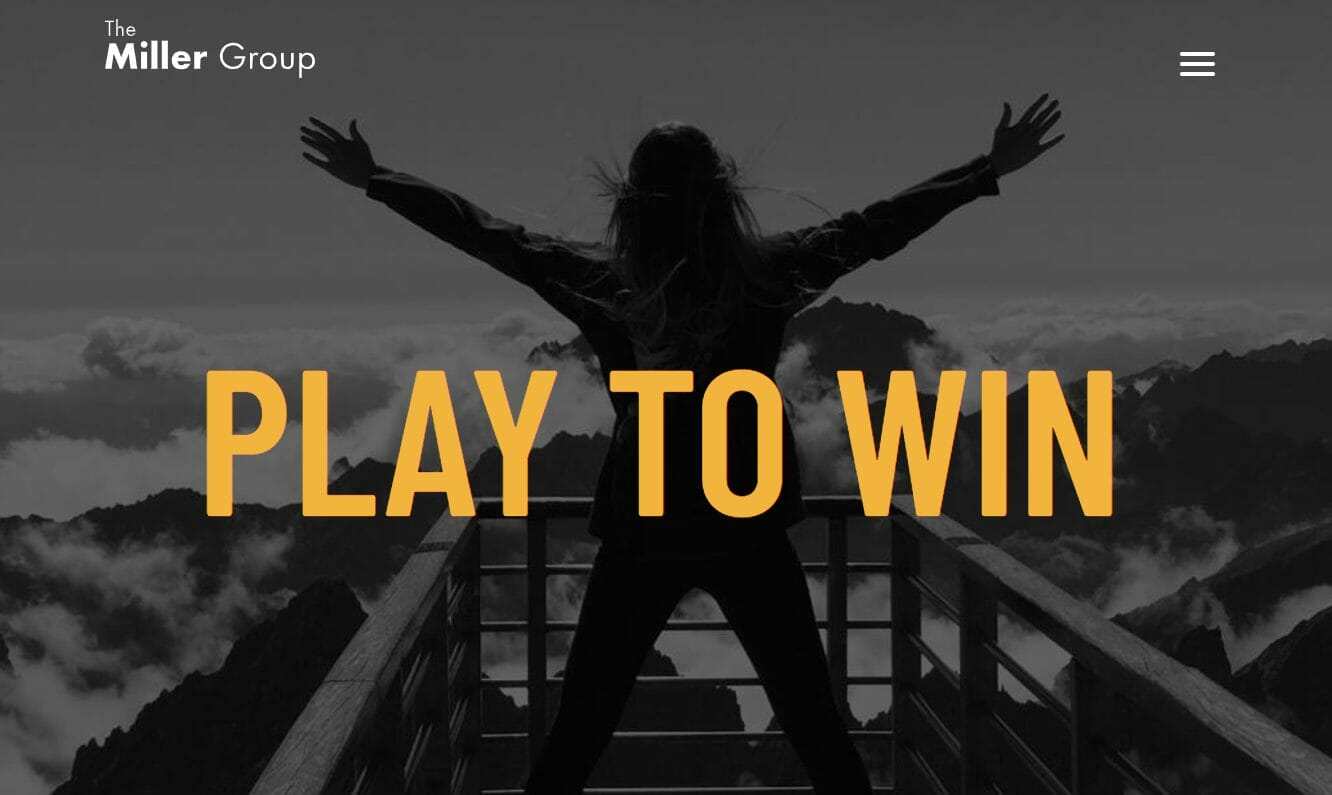 The Miller Group is a full-service digital agency with offices based in Los Angeles, CA, Brooklyn, NY, and McKinney, TX. The agency started way back in 1990, and since then, has built a small but experienced team of marketing specialists in branding, advertising, and video production.
Founder Renee Miller emphasizes the agency's cultural diversity and focuses on women empowerment. Over the decades, she has worked with both for-profit as well as non-profit organizations that have purpose-driven missions.
The Miller Group works with clients in different fields such as medicine, B2B, food, airfield, and more. Their mantra, "You don't hire an agency, you hire a culture," conveys how dedicated the team is to finding the best branding identity assets, content strategy, and influencer vetting for each client.
Aside from the fundamental services in branding, channel management, and content production, The Miller Group can help brands navigate innovation in campaigns. Through analytics, testing, and consumer research, the team continuously keeps the brand relevant to its target customers. Influencer and public relations work is seamless through the company, as they have the network and the vetting tools to source the best influencer for your brand or service.
---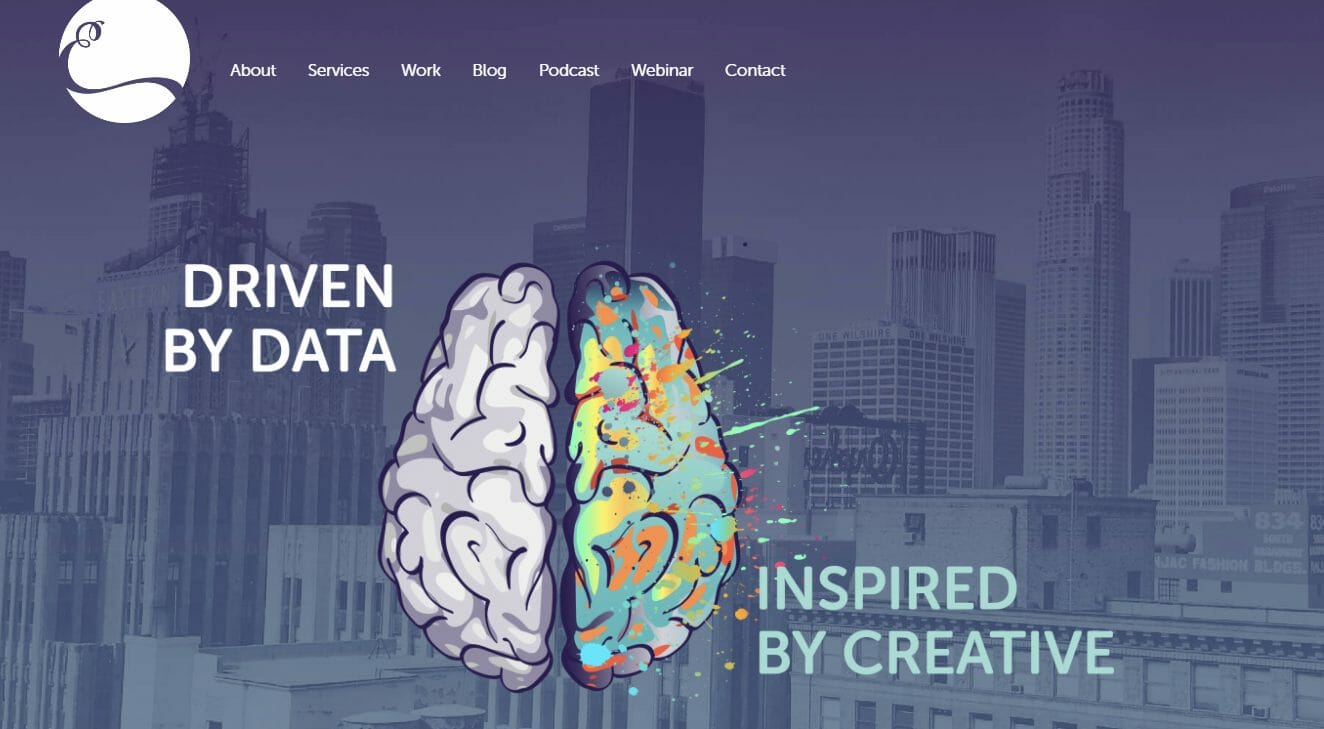 Elevate My Brand is an agency specializing in B2B and B2C partnerships. The woman-led company has a small but highly experienced team of 9 staff who focuses on digital strategy, social media marketing, and influencer growth for brands in IT, healthcare, and more.
With a focus on event marketing, digital strategy, and social media marketing, a team of 9 at EMB works with clients in the business, IT, social media, and healthcare spaces. Brands like Facebook, Verizon, PAW Patrol, and Zendesk are among its notable clients.
Founder and CEO Laurel Mintz started the company in 2009 and has since celebrated numerous accolades and top talent working with the agency. Her favorite saying is FIOGID—Figure it out, get it done—is the philosophy to which the well-curated team assists clients.
Elevate My Brand is an expert in diversifying events and experiential marketing for target consumers. Whether it's smaller companies without much bandwidth budget-wise or an enterprise that wants an entirely new live experience, Elevate My Brand can cater to specific needs.
---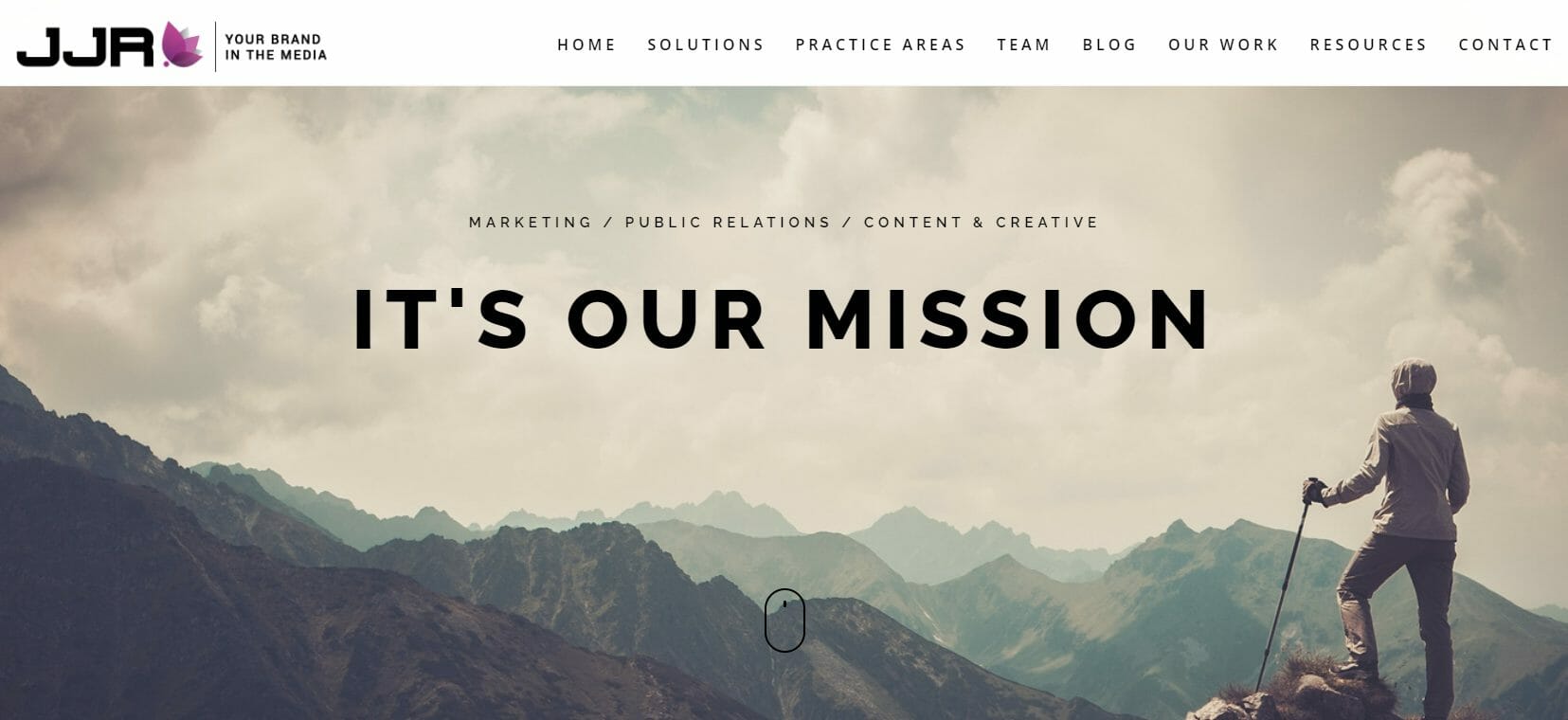 JJR Marketing is a Chicago-based marketing and public relations agency that specializes in generating buzz, leads, or referrals for its clients. They offer PR services such as social media strategy along with other more traditional types of campaign development like advertising through branding campaigns – all while maintaining an affordable price point.
Jacqueline Camacho-Ruiz is the CEO of Marketing for the agency. She is a visionary social entrepreneur with an endless sense of inspiration and work ethic, steering the agency towards a sense of magix, her term for magic times 10. So the team is never just plainly doing a project with a client but treating it like a mission that balances profit and impact. Interestingly, through Ruiz's pilot license application, the agency also pivots to a specialized service for the aviation sector. This is a unique niche that the agency has worked with for years now through creative marketing channels.
JJR Marketing offers strong ideas, a concrete roadmap to marketing channels, and reverent respect for each client's budget. With a brand's input, the agency can execute a plan to penetrate new markets, create a professional branding image and message, and meet growth targets. The agency mostly caters to small and mid-market businesses.
---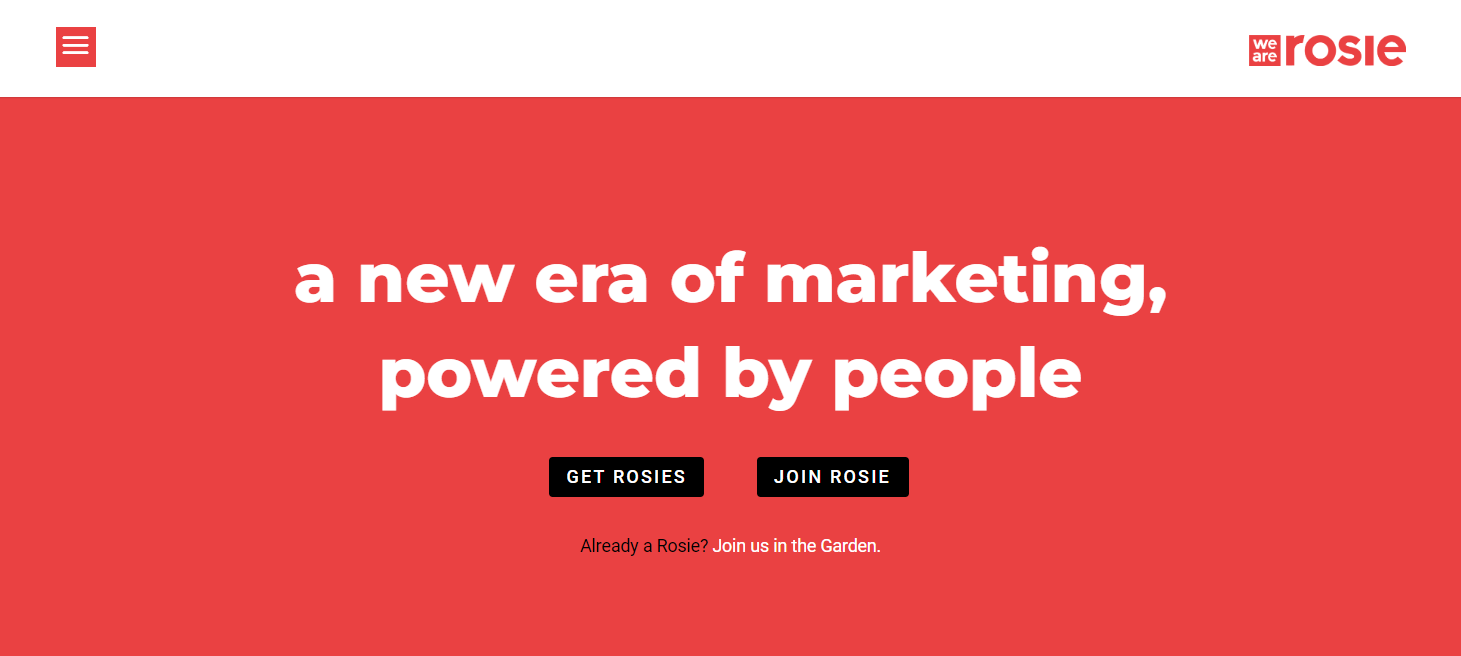 We Are Rosie is built differently from the usual marketing agency. Based in Atlanta, Georgia, the agency is an inclusive digital marketing community that goes beyond in-house staffing. Instead, it is a fully remote enterprise that renders a flexible talent platform that pairs Fortune 500 companies with independent marketing talent.
Founder Stephanie Nadi Olson started the platform in 2018 with a mission to widen access to opportunity, especially for marginalized, underrepresented, and underserved groups. We Are Rosie is a viable way to access the trove of talent in a straightforward way. Olson saw how traditional employment is no longer the choice of many highly-skilled individuals in the marketing space. She circumvents the rigid systems of work while opening opportunities for both independent marketers and clients to thrive.
We Are Rosie has over 9,000 marketers that have worked on brands like Facebook, Bumble, IHG, and IBM to maximize resilience, agility, and most importantly, diversity. There are "Rosies" in all 50 states across the U.S. and 66 countries globally. Aside from the veritable talent that a brand can access, We Are Rosie can adapt to what you need. Whether it's an individual designer, a team of branding experts, or an exec for C-suite leadership experience, they can source the talent. Brand identity conceptualization, marketing campaign launches, influencer reach, and social media management push through efficiently.
---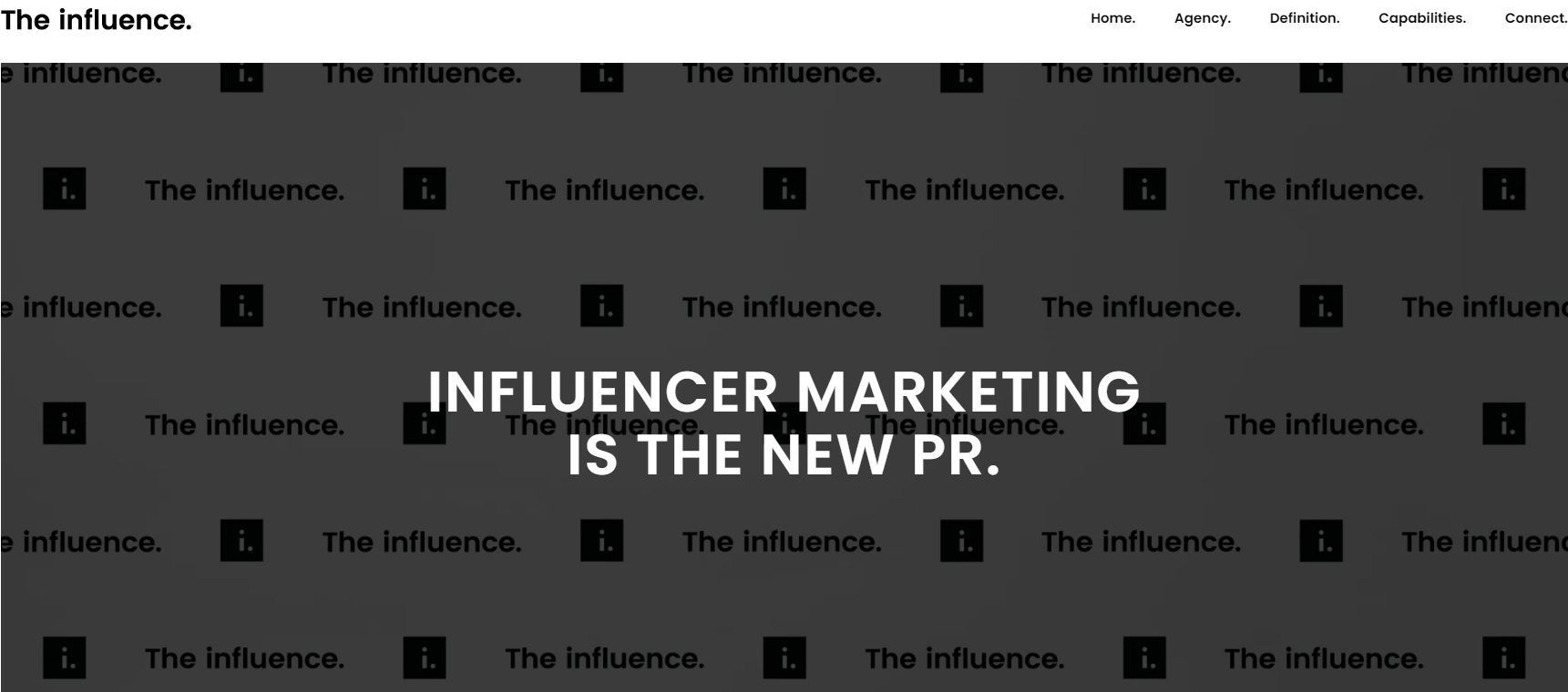 The Influence is a full-service branding agency with a strong emphasis on influencer marketing. Through a rich network of influencers that provide authentic reviews, trust, and captive audiences across brands, The Influence can utilize the impact of these tastemakers in promoting a brand.
This agency is based in Los Angeles, CA, with Alexandra Lasky at the helm. Her philosophy is "influencer marketing is the new PR," with the team leveraging celebrities and other micro-influencers who have anywhere from a few thousand to millions of followers in different channels. The female-led influencer agency has worked with consumer products, fashion, entertainment, lifestyle, and tech brands.
The team plans with brands first to understand their budget, need, and objectives. Then comes influencer vetting and engagement, which includes everyone from high-profile actors and content creators to niche bloggers. Brands will also navigate content creation more easily, and after publishing, analyze with the team the metrics via reach, impressions, and conversions. Marketers have the opportunity to craft a more effective brand identity and messaging for their target niche.
---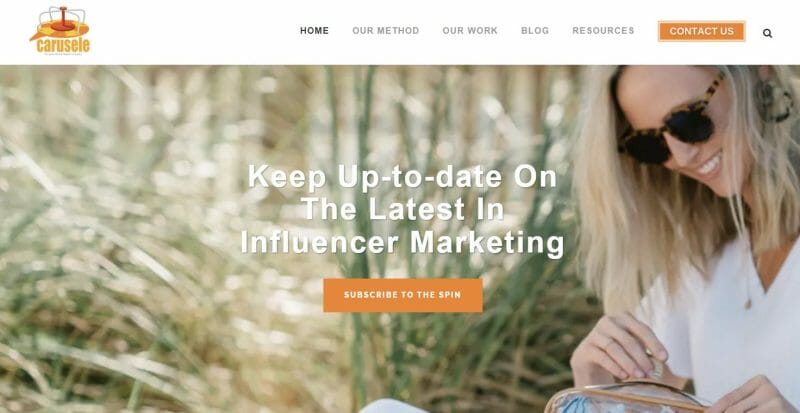 Founded in 2015, Carusele is an award-winning marketing agency with two offices in the United States. They've helped their clients, that include global brands like Starbucks, Hallmark, and IKEA, to double their sales in some instances.
What sets them apart from many other agencies in this industry is that they take a data-driven approach. With the help of real-time data gathered via a number of proprietary systems, they'll optimize programs on a daily basis. They've, for example, developed a Content Performance Index™, that helps them to determine which assets created by their influencers are delivering the best results.
This approach also helps their clients to generate results that they can actually measure. They'll also craft a customized strategy that keeps in mind your unique goals, while focusing on metrics, like eCommerce conversions and sales, that matter. For example, they've helped IKEA to spark conversations around the important role play has on child development. The result — a media value ROI of more than four times.
---
Find the Best Fit for Your Brand
These are some of the best female-led influencer marketing agencies in the business. These agencies employ cutting-edge digital strategies while executing them with the deft touch and attention to customer needs that female leaders can artfully provide.
A more diverse and inclusive perspective can widen your brand's reach. Showing support for female-led businesses provides the best ratio of generating growth and profits at your end, and at the same time, empowering driven and goal-oriented teams. At the same time, you still have to ensure that the agency you will partner with aligns with your goals. Consider what marketing service you need and how you can reconcile budget, tracking, metrics, and audience-channel alignment.
Frequently Asked Questions
Which brands are the best at influencer marketing?
Influencer marketing is all about the best collaborations between brand and influencer to promote products and services. These are the 8 best influencer marketing campaigns of the last few years:
Dunkin' Donuts

Gymshark

Magnum

Chipotle

Haagen-Dazs

Tinder

Levi's
What platform is most used for influencer marketing?
Instagram is the top influencer platform for influencer marketing. As many as 72% of marketers use Instagram for influencer marketing in 2022. That's a 4.6% point annual increase. Instagram is expected to reign until at least 2025.
Where is Fanbytes located?
Fanbytes is a social media marketing agency and influencer management company. Fanbytes has their headquarters in London. The company was founded by CEO Timothy Armoo in 2014.
How can I become an influencer?
To become an influencer in your niche, follow these steps:
Identify your niche

Pick your key social media platforms

Develop your content strategy

Build and maintain your website

Create a consistent content schedule

Engage with your audience

Grow your network