Free online collage makers are great for creating visually appealing and engaging content that you can share on your website and on social media. Each of the collage makers on our list has templates and tools that make it easy to create high-quality collages that will generate more interest in your brand. If you're interested in doing the research on your own, let's take a look at three key things you'll want to look for when choosing your own online collage maker.
What to Look for in a Free Online Collage Maker
What does a quality free collage maker look like? When you're looking for a collage maker, there are a few things to keep in mind:
What do you want to achieve with the collage? Are you looking for something you can print out or are you going to share it on social media? Different collage makers give you different ways to export your work, so you'll want to make sure that you're using a tool that allows for

high-res images

if you're planning on printing.

What are you willing to pay? The collage makers on our list have decent features in the free versions, but if you need additional features, make sure you're looking at the total cost you'll be paying.

Do you need templates? The collage makers on our list include templates in the free versions, but if you want a large collection of free templates to choose from, you'll need to make sure that the tool you choose meets your needs.
Try our FREE Online Collage Maker
---
25 Free Online Collage Makers to Create Engaging Content:
---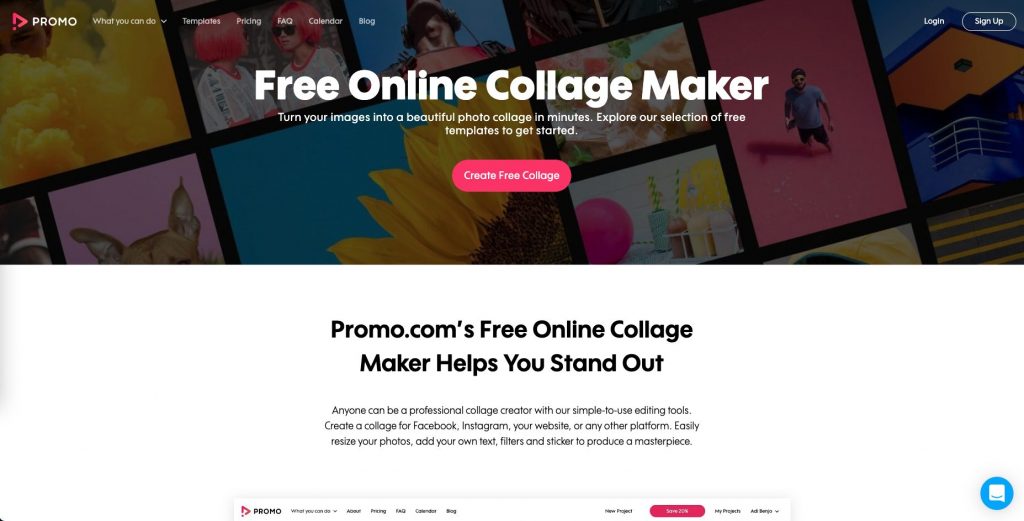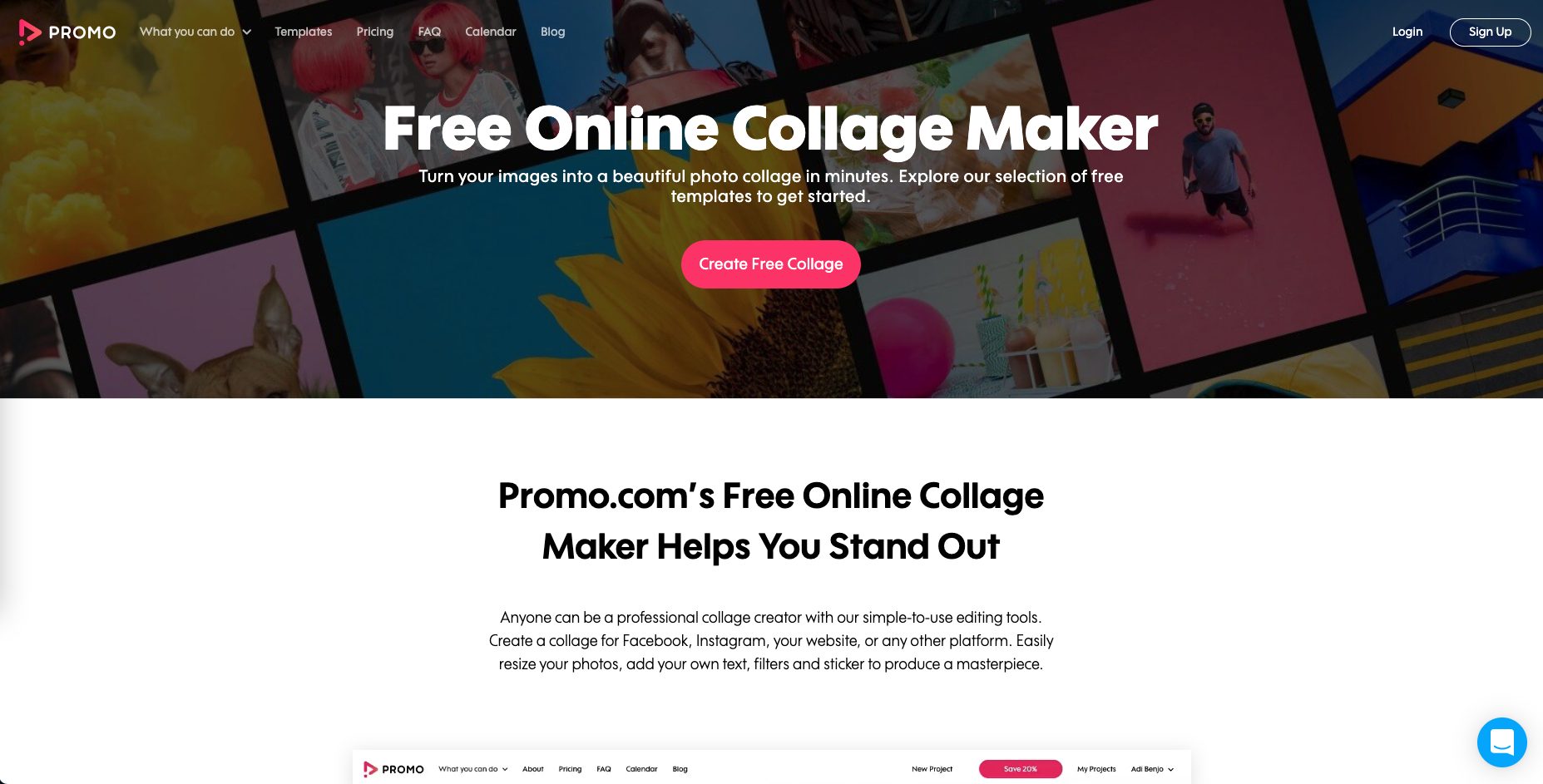 Promo is one of the best free online collage makers we've found. You can easily resize images, add text, filters, and stickers, and then share your creation on Facebook, Instagram, your website, or anywhere else you'd like. Creating a collage is a simple three-step process:
Step 1: Choose a template from dozens of pre-designed templates, layouts, and photo grids.

Step 2: Add images from your photo library or upload them from your Facebook account, Dropbox, or your computer.

Step 3: Customize your collage with text, filters, stickers, watermarks, and then upload directly to social media.
---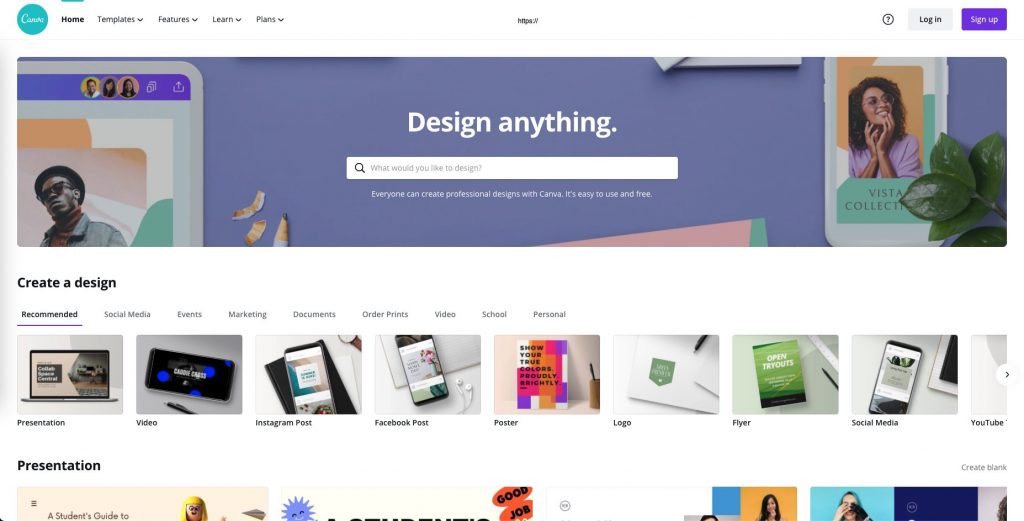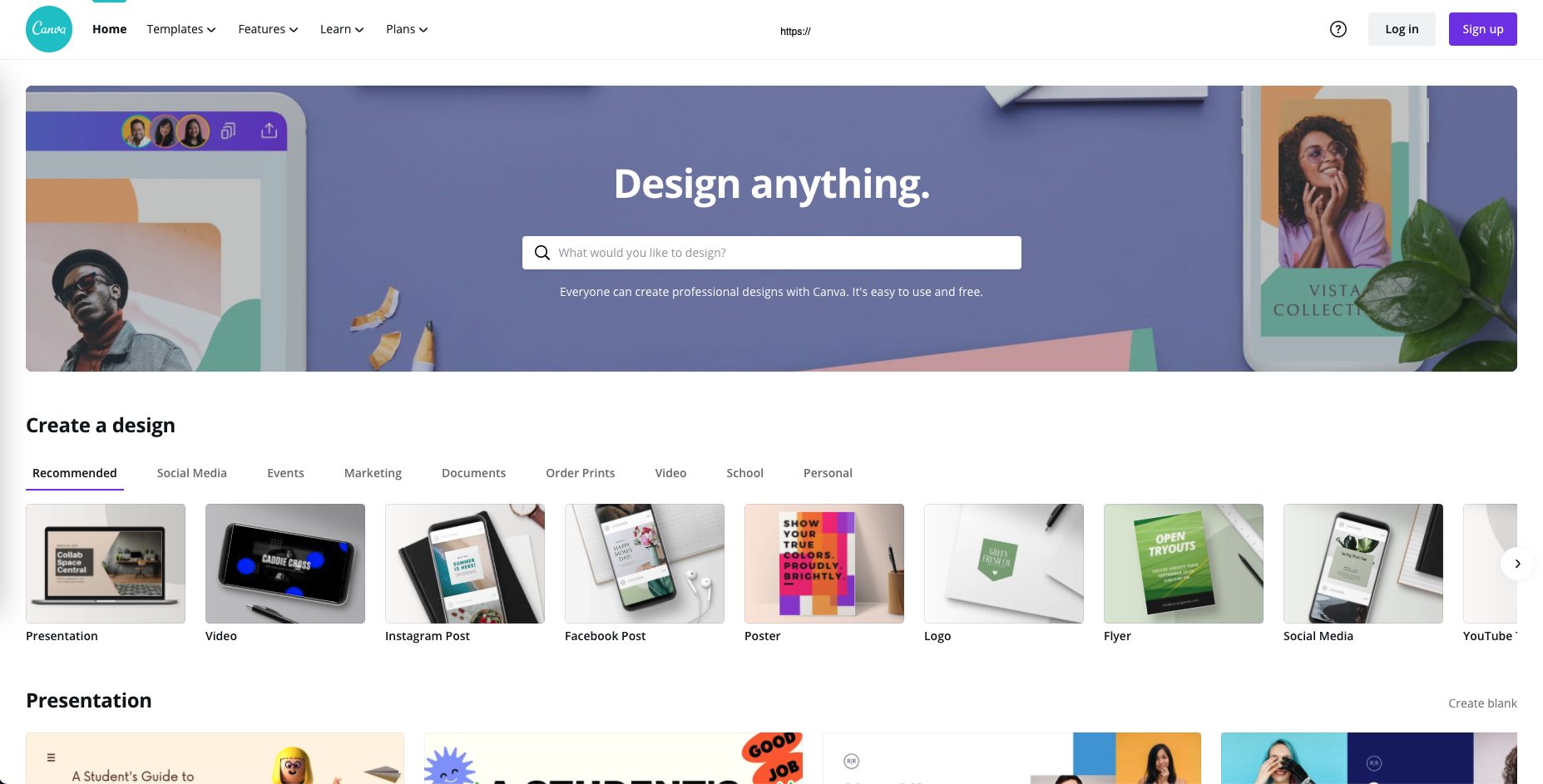 Canva is a free online graphic design tool that offers tons of templates you can use to create beautiful collages that you can print, add to your website, or share on social media. The templates are fully customizable so you can adjust the fonts, colors, photo positions, and everything else. Or, if you already have a collage design in mind, build it from scratch.
Canva includes a collection of stock images (some free, some paid) or you can upload your own photos to use. Editing pictures on the platform is easy so you have full control over contrast, saturation, and can even add filters.
---
Fotojet includes more than 800 customizable templates and you can create an illustrated or grid-based collage. As with Canva, you can adjust the size and placement of images and have the option of using the images available in the platform or uploading your own. When you're done, you can save your collage in PNG or JPG format, print from your browser, or share your work on Facebook, Pinterest, Twitter, or Tumblr.
---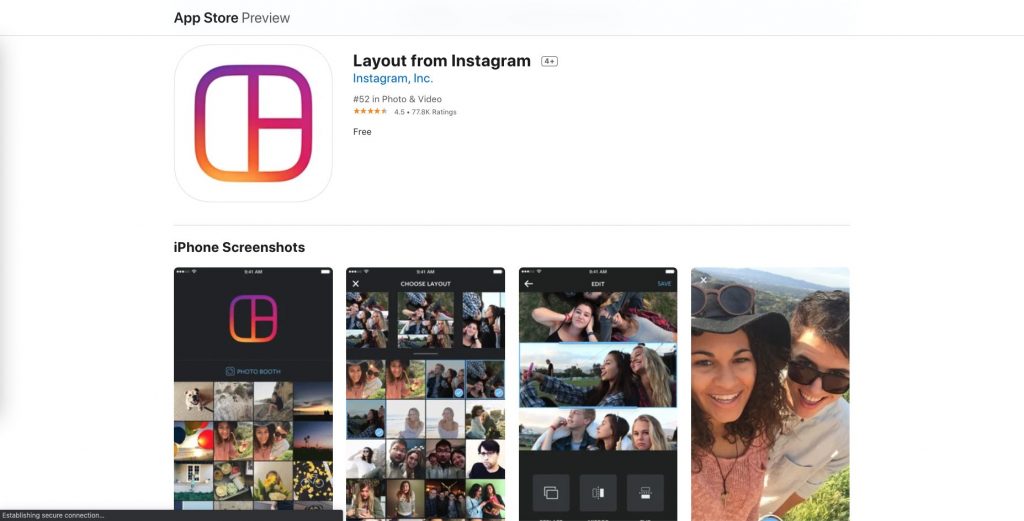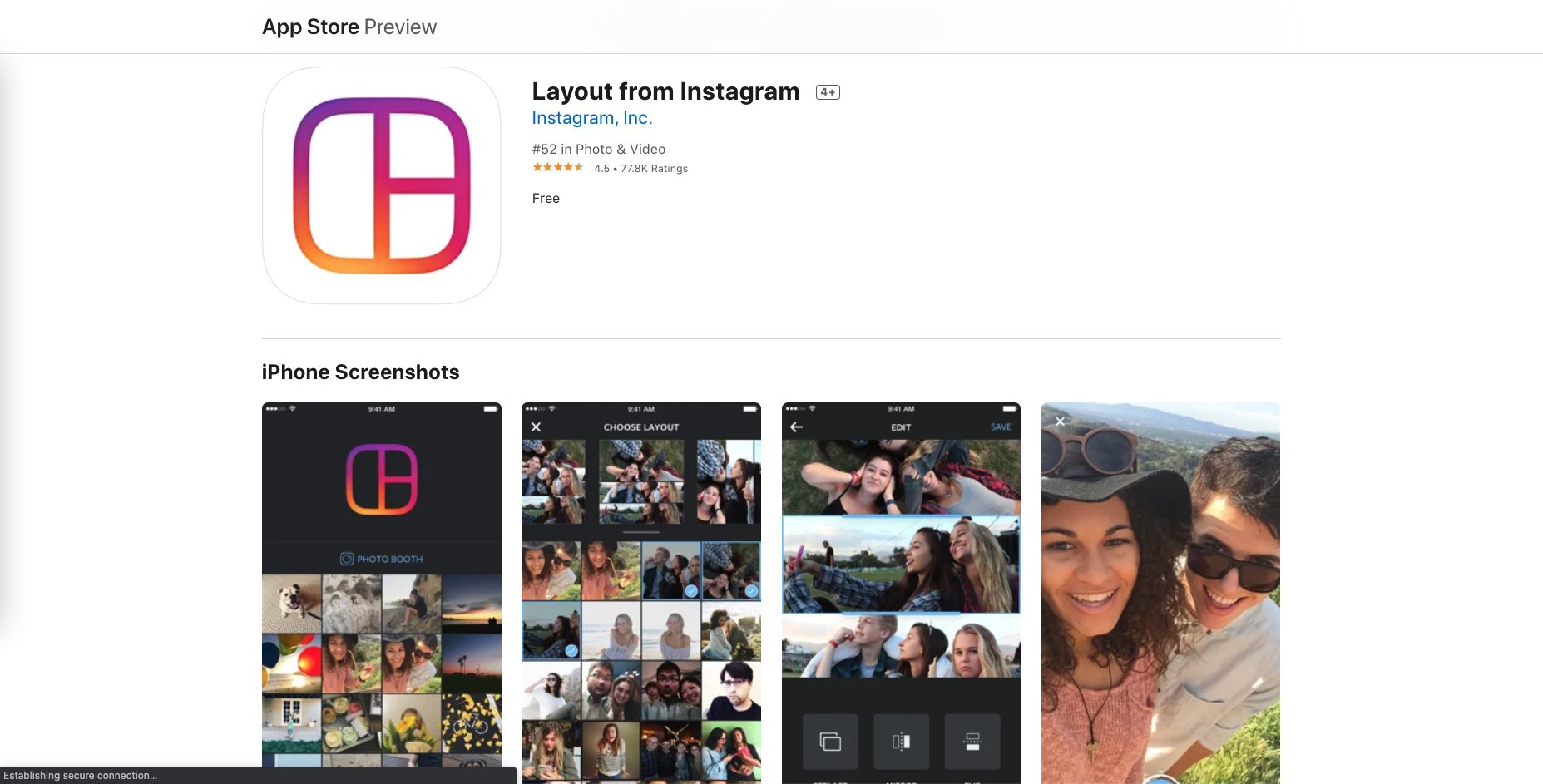 If you're looking for the simplest way to create an online collage for Instagram, Layout is worth checking out. It's user-friendly, exactly as you'd expect from an app created by Instagram, and, while it doesn't include the advanced tools that some of the other options on our list of the best online collage makers, there's something to be said for its simplicity and the beautiful, professional-looking collages it creates.
---
Pic Stitch lets you add both images and videos to a single collage, creating a unique and engaging visual. If you want, you can even add music to your collage. Like other platforms on our list, this free online collage maker includes filters, stickers, text, and more, all in an easy-to-use, drag-and-drop tool. You can share your creations on social media, via email, save collages to your gallery or camera roll, or even order prints from Walgreens or Shutterfly.
---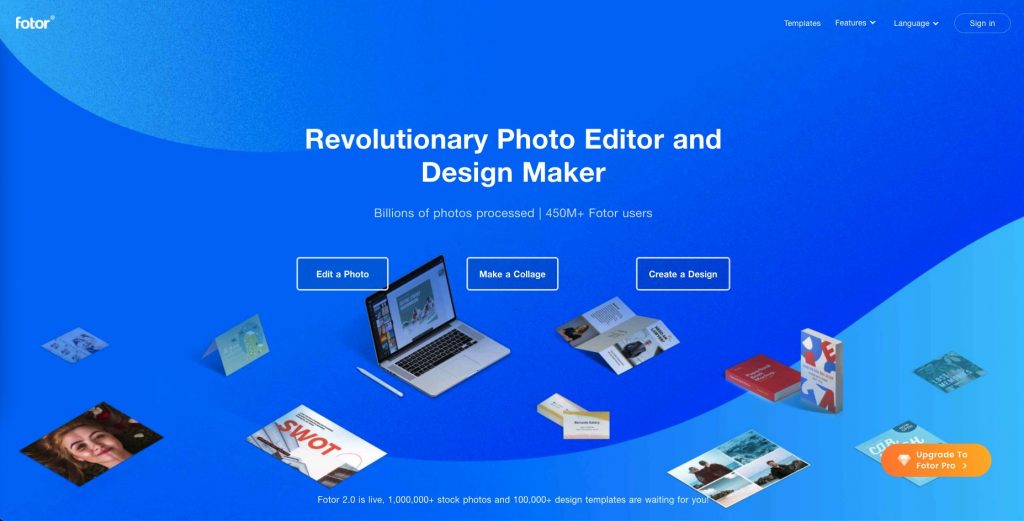 Fotor is another easy-to-use free online collage maker. Just choose a template and upload the images you want to use. They'll be cropped automatically to fit the collage frames. Then, you can customize your collage's style, adjust the images, add stickers and text, or change the background and colors in the layout. Fotor has hundreds of filters and effects you can use to spice up your collage before you save it in PDF, PNG, or JPG format.
---
PicsArt collage maker is an excellent choice for users looking for great features and an easy-to-use interface. What sets it apart from other collage makers on our list is that it also has a feed showing collages from other users. You can even subscribe to other users, as well as like and comment on their collages. The platform includes tools like curves, brushes, stamps, borders, and more.
---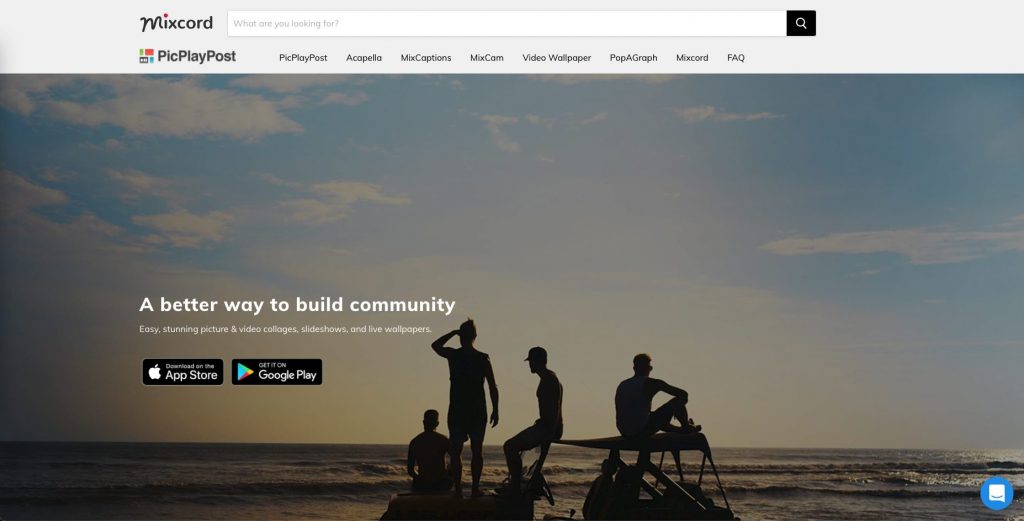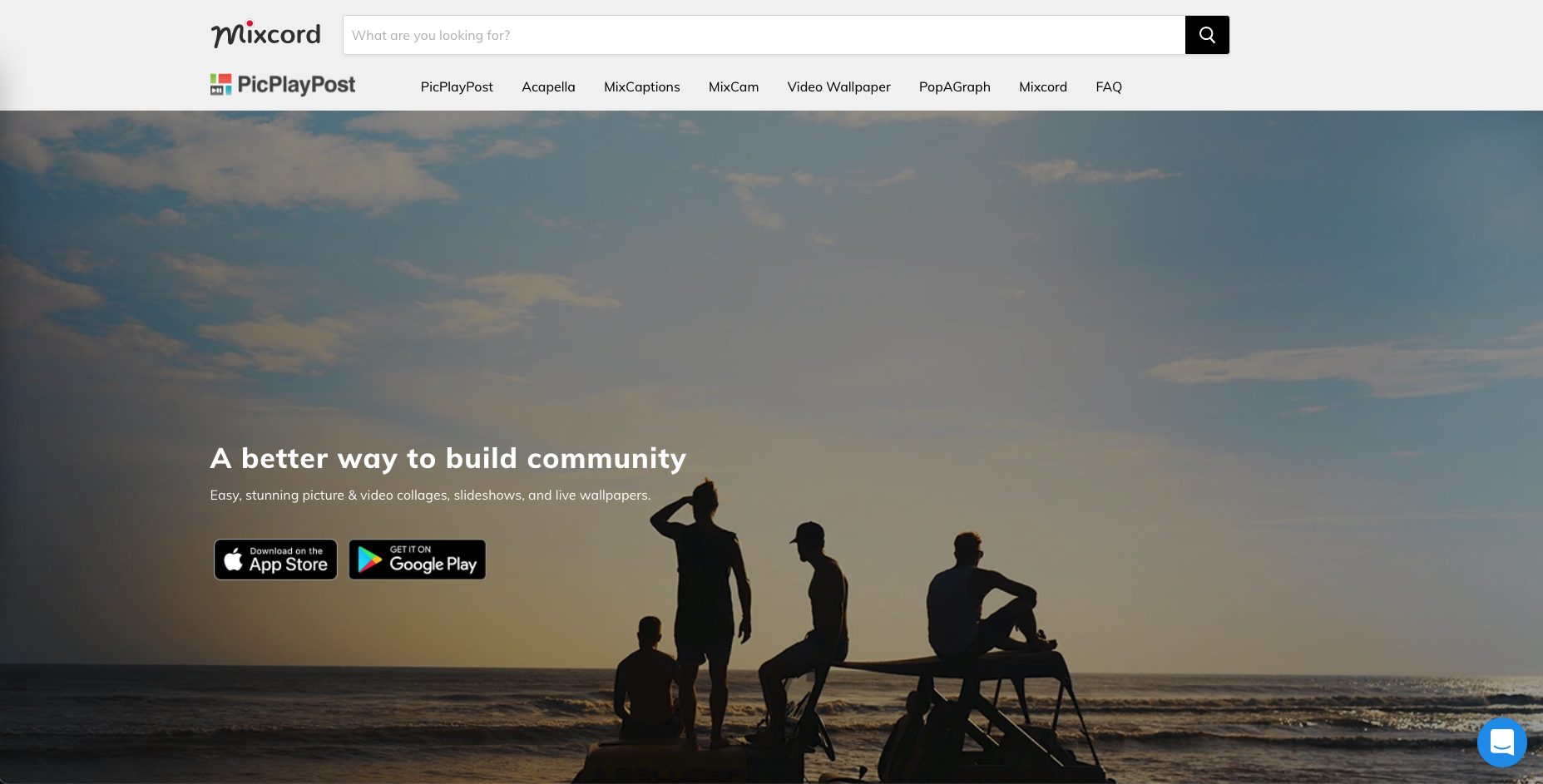 PicPlayPost is another free online collage maker that helps you build stunning collages with images and videos using zooms, transitions, and multi-photo drop-ins. It includes several aspect ratios so you can create just the right Instagram image size, as well as add music.
---
PhotoPad is one of the few free online collage makers on our list that is desktop-based rather than web-based. That means it's a little bit faster and you don't have to give up your email address or sign in using a social media account to gain access. The trade-off is that it doesn't have many of the features that you'll find in other collage makers, like filters and stickers. It's also a little clunkier than we'd like but for a free tool, it's not a bad option.
---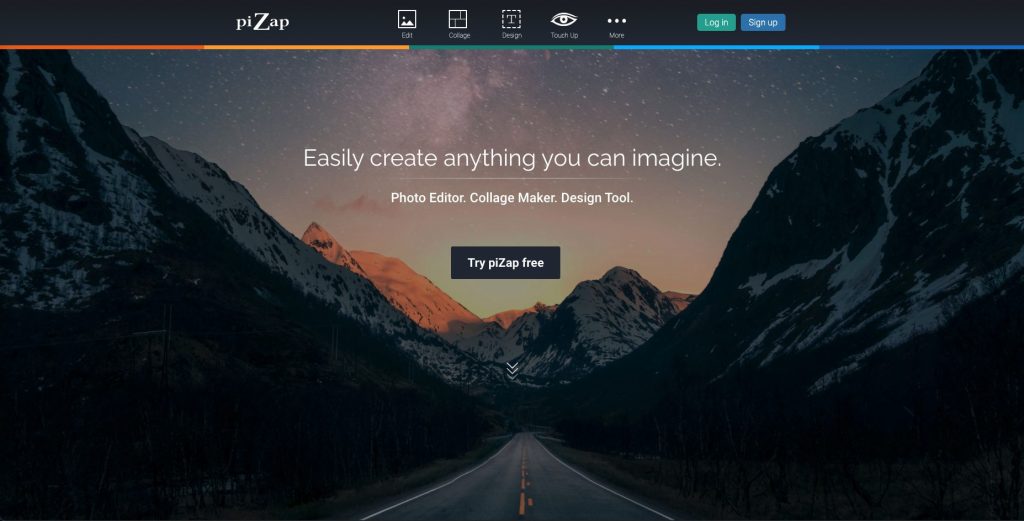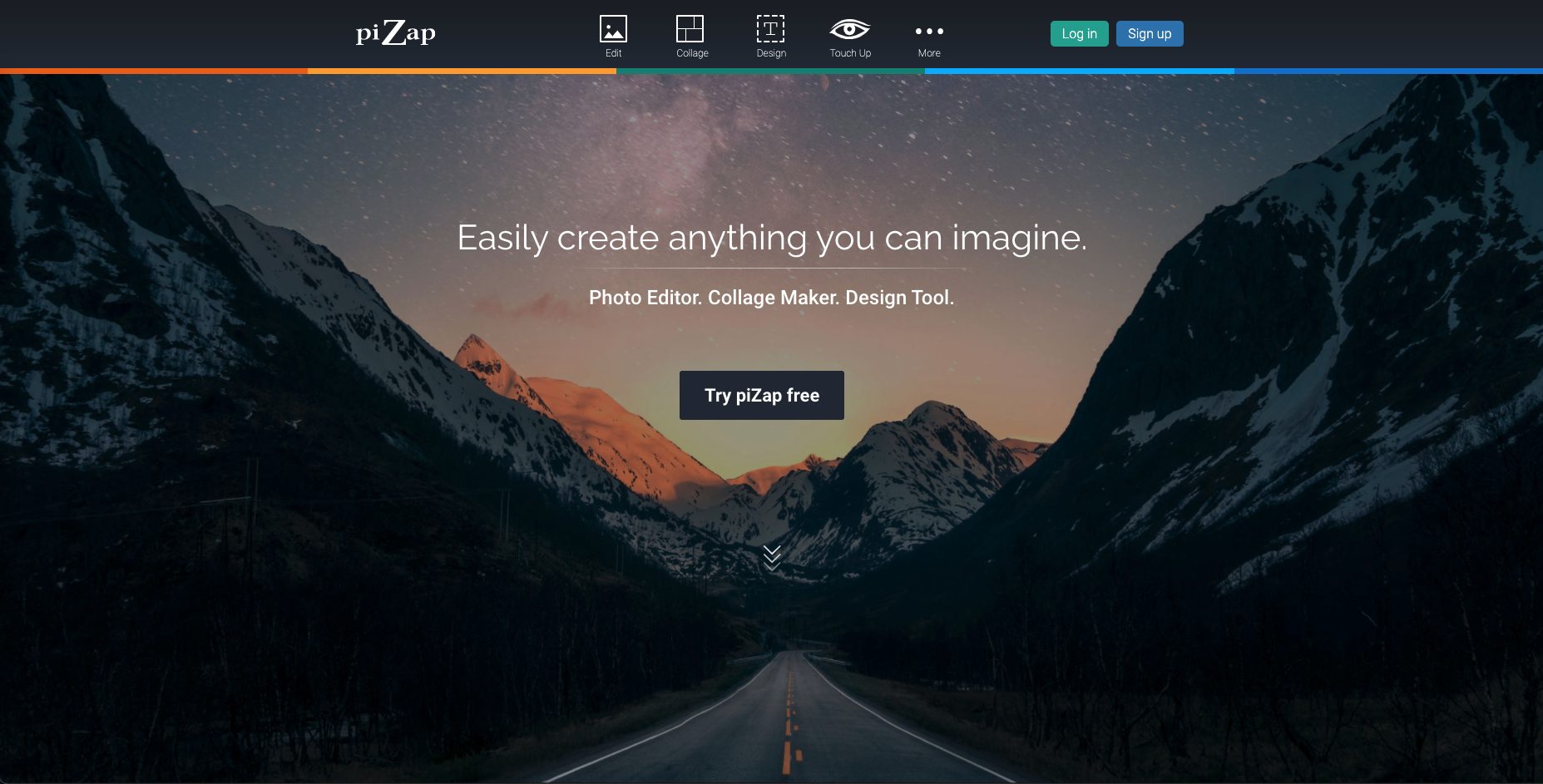 PiZap is a Windows app that lets you use it without registration. It includes layouts, frames, and tools to add shadows, filters, and text, adjust spacing, and change the background color. It only offers a JPG export option so it's not great if you need to print larger images. If you're just creating collages for your website or social media platforms, though, it's got what you need.
---
Pic Collage lets you choose between pre-made templates, scrapbook style, or grids. You can choose images from your own library, social media, or choose what's already in Pic Collage. Whatever you choose, Pic Collage will automatically provide templates and patterns to fit your images. From there, you can adjust the pattern and images, adding a background color or pattern, changing the focus of each image, moving images around, and more. The platform has a built-in image editor so you can add stickers, effects, frames, and perform basic edits on your images.
---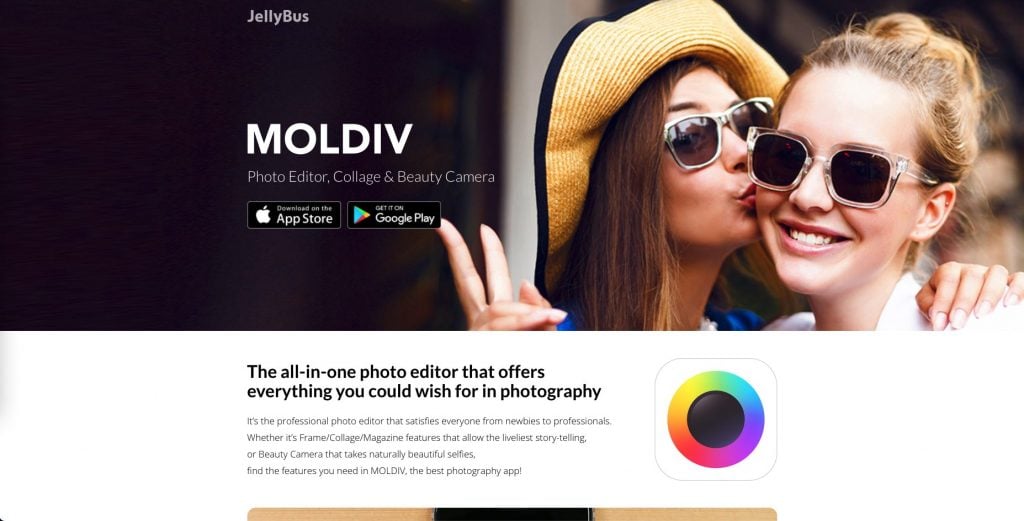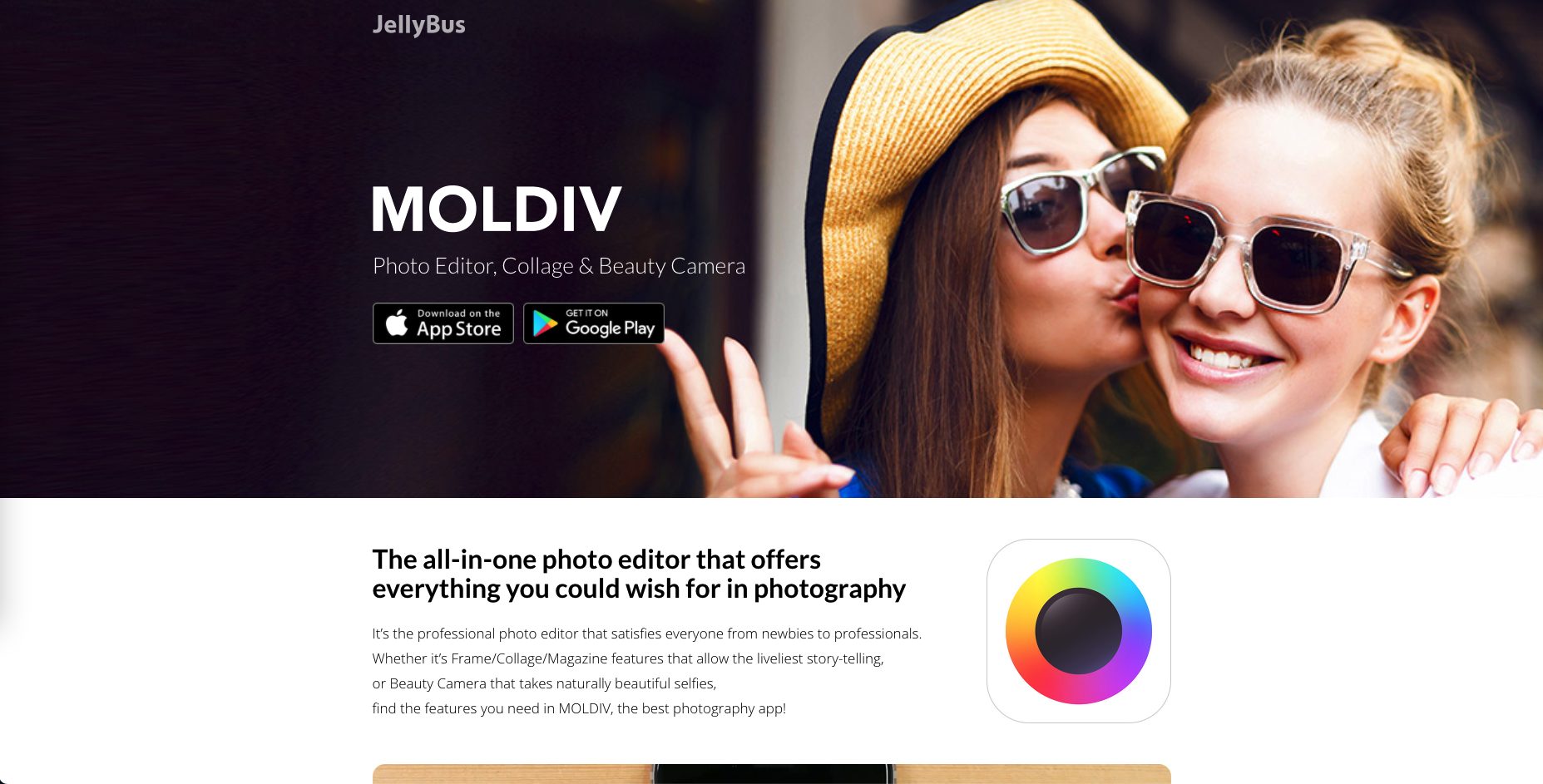 Moldiv is a smartphone app (iOS, Android) that lets you edit your images to get them just right before plugging them into one of the platform's hundreds of templates. It provides editing tools like crop, exposure, color, and a lot more and you can choose images from your camera roll or use the app to snap images directly.
---
Adobe Spark lets users create collages from included templates and stock images. If the stock images don't do it for you, choose from your own images or hit up your social networks and pull images from there. With this free online collage maker, you can edit your images, add captions, change fonts, add sticks, and a whole lot more.
---
As you would imagine, Free Collage Maker is a free online collage maker. It's available for PC and you can choose from the pre-made templates or create your own layout. Free Collage Maker has several other tools that make it easy to adjust contrast, shadows, exposure, saturation, and more. The platform includes tons of filters, text editing tools, and supports 14 different file formats including JPEG, PNG, and PSD.
---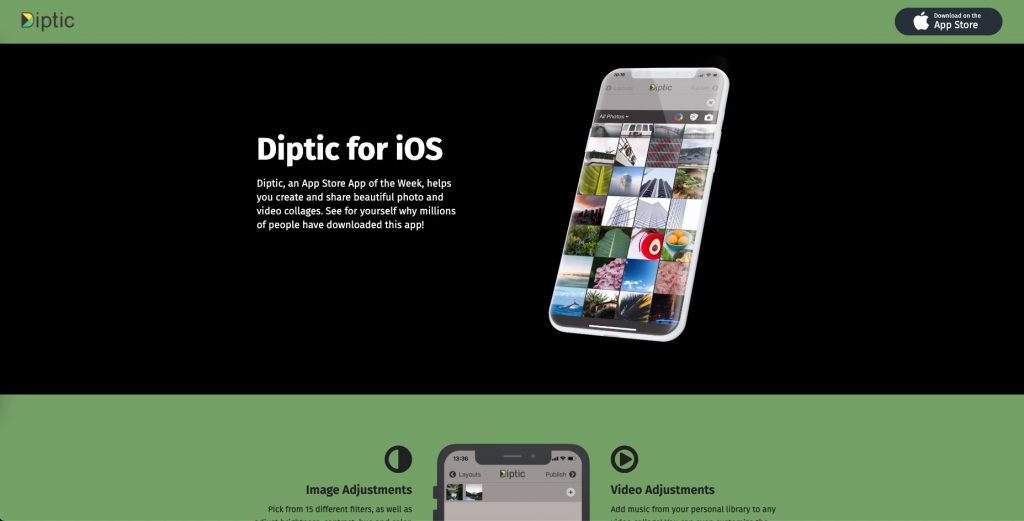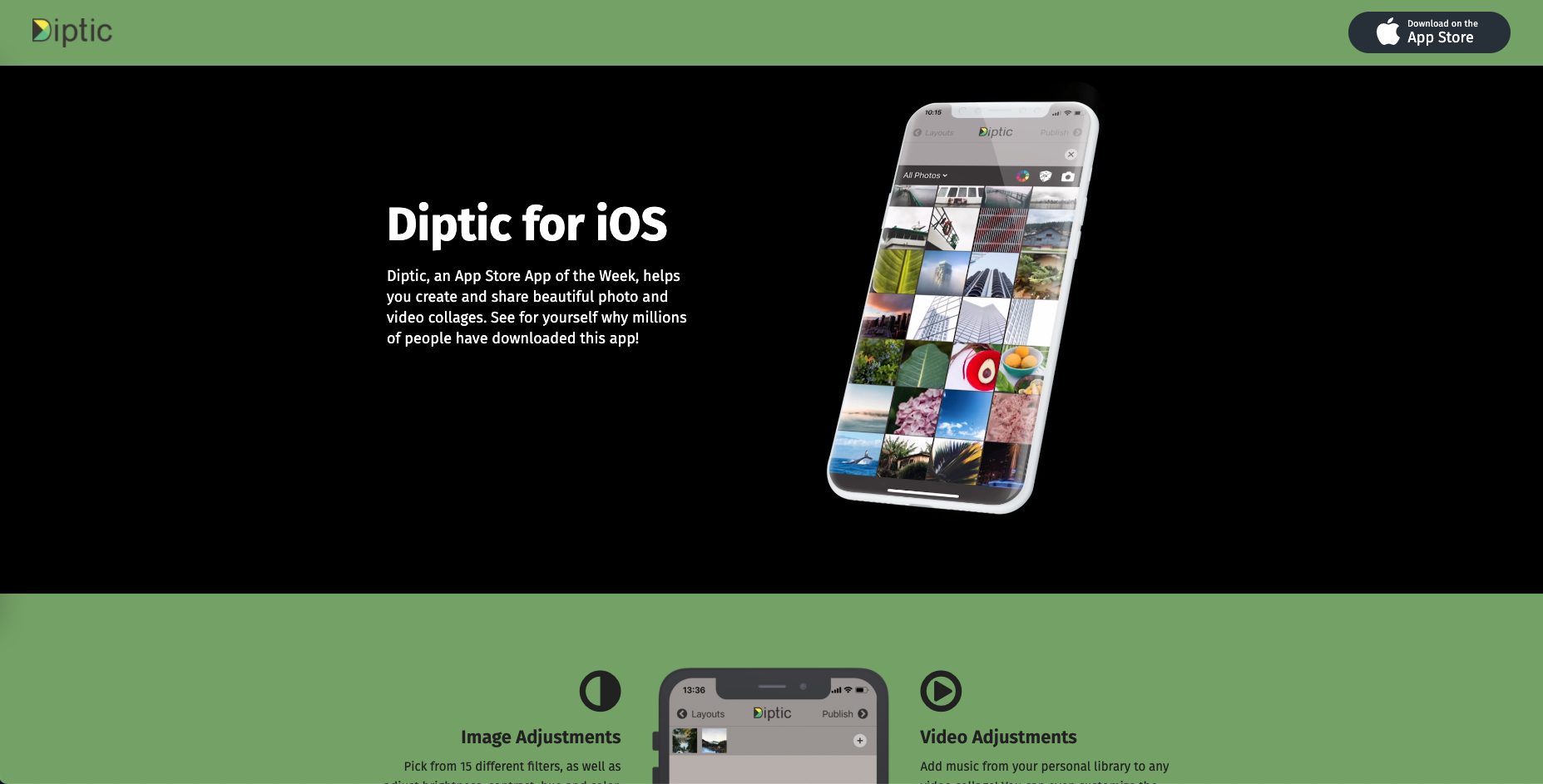 Diptic accepts both images and videos in the same collage and includes tons of templates that make it easy to create a collage in minutes. You'll have full control over your design, from frames to fonts and size to color.
---
Ribbet can be used on your computer or in your browser and has templates, lets you upload images, edit lighting, exposure, and more. It's got a nice interface and is easy to use.
---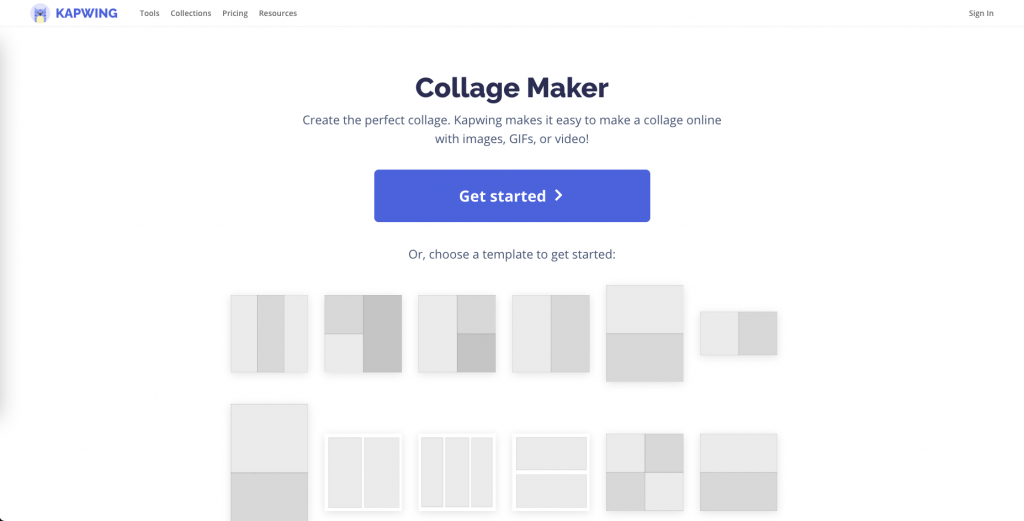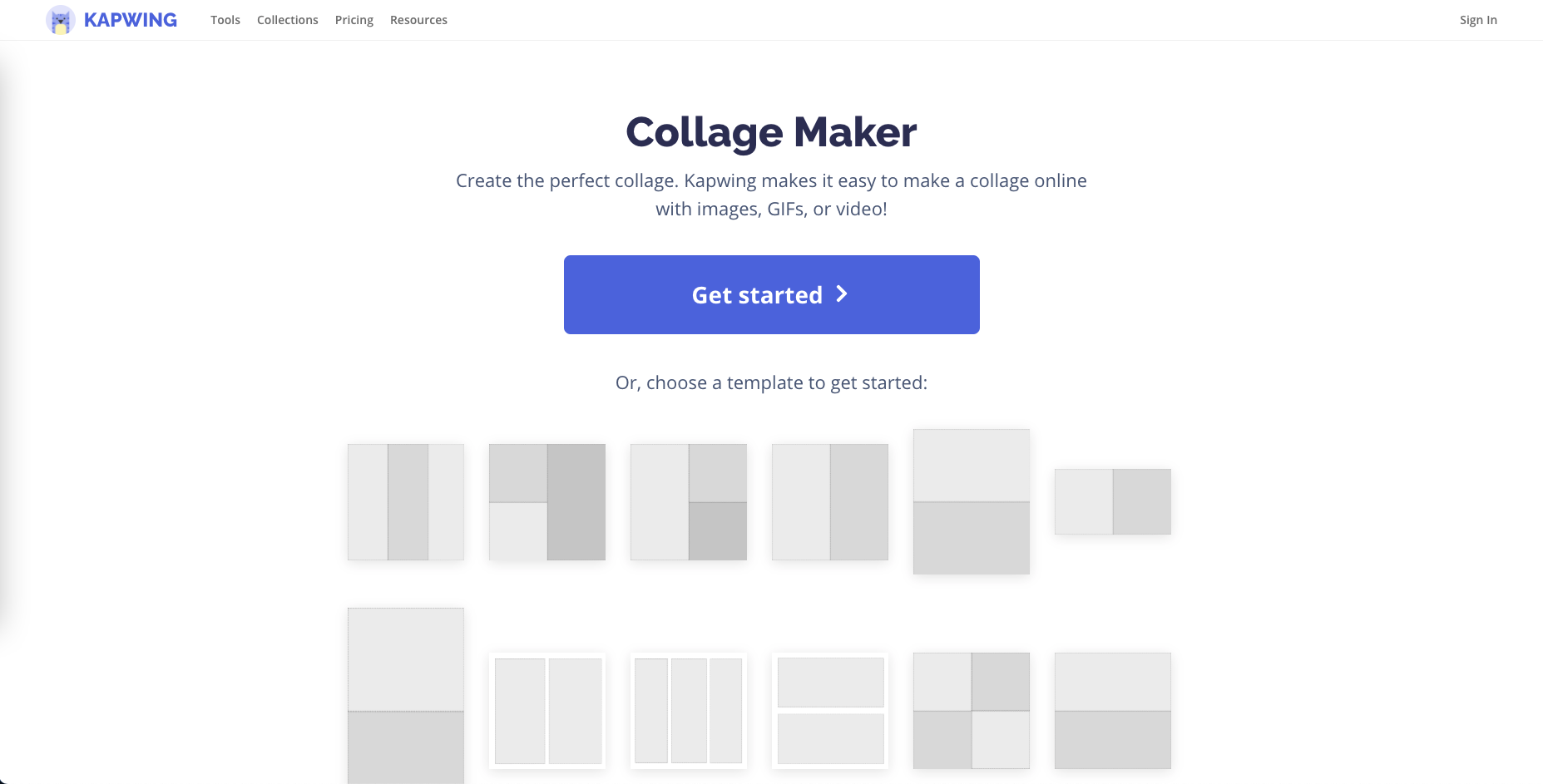 Kapwing is a large suite of photo and video editing tools so it shouldn't be surprising to find out that it's great for making collages, too. It's browser-based and easy to use, with a range of templates that you can use to create a collage from GIFs, images, and videos. You'll also be able to add music, subtitles, and more before downloading your collage. If you're cool with watermarks, you don't even have to create an account to use the tool, but even creating a free account will let you get rid of the watermark.
---
Photo Joiner is a classic collage maker. You upload images, choose your template, and drag-and-drop your images to where you want them on the template. You can filter the templates based on how many images you want to include and even add borders and set custom image sizes.
---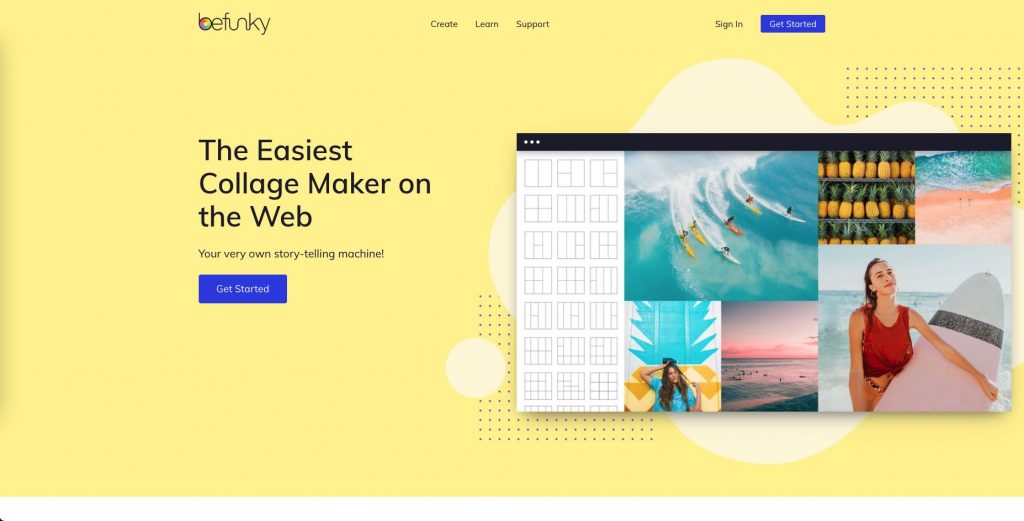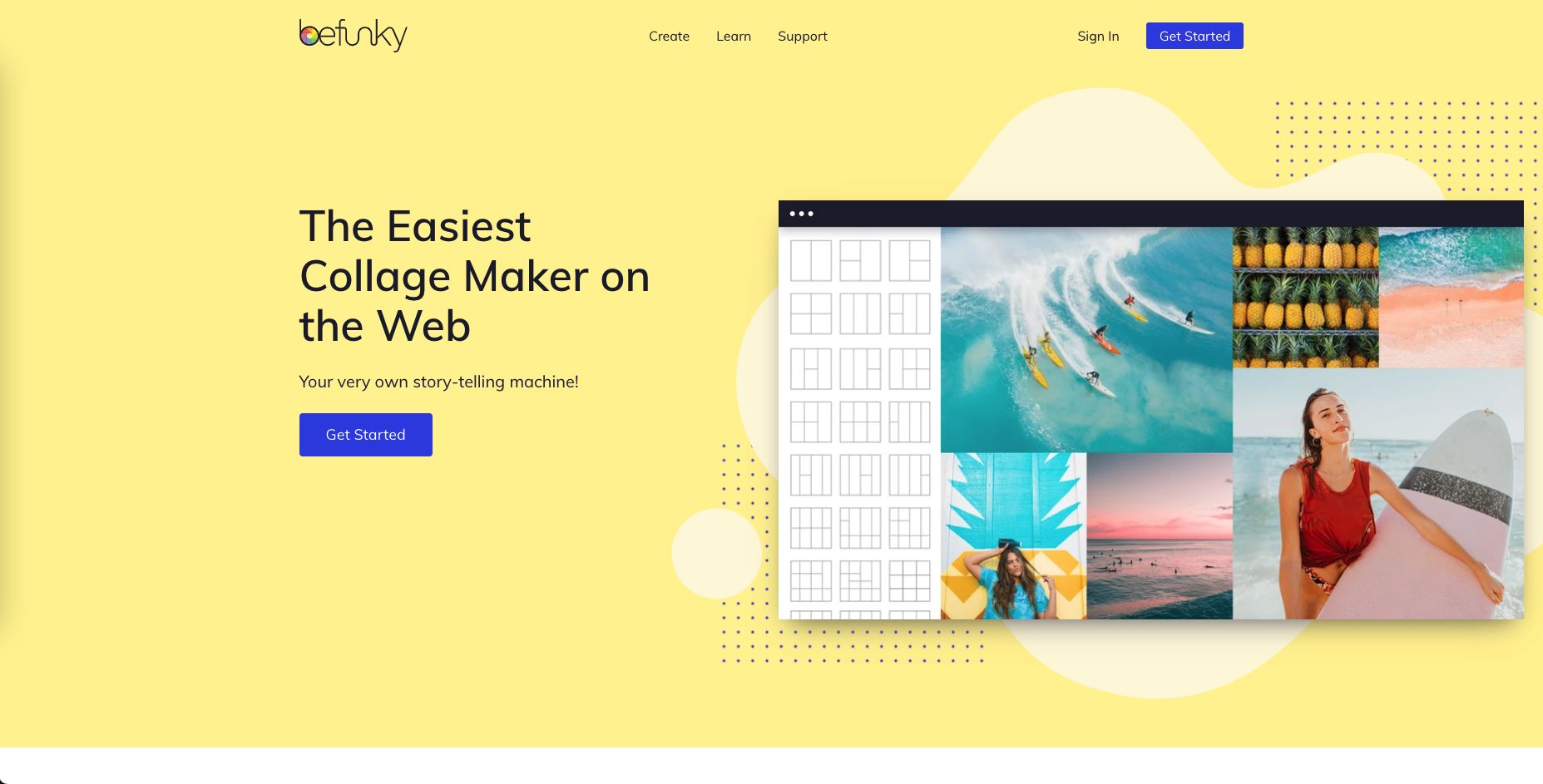 BeFunky has an easy-to-use interface and tons of templates as well as integrating seamlessly with the BeFunky photo editing tool. The free tool is fine for creating collages for social media, but if you want high-res images and more effects, you'll need a plus account.
---
Kizoa is harder to navigate than many other web-based tools on our list, but it has tons of animated and still templates ready to go. You can customize the templates to your liking or create your own collage layout from scratch, adding images, videos, GIFs, stickers, and text.
---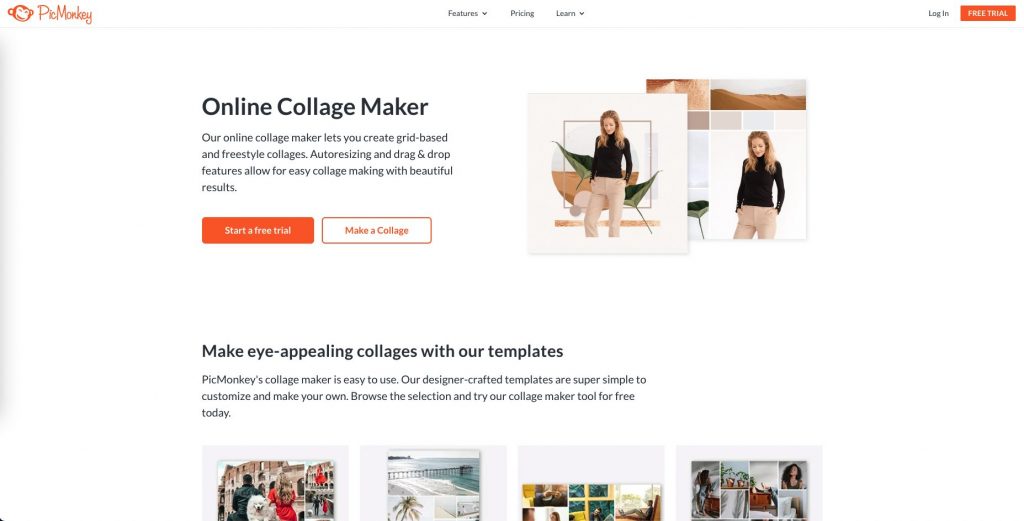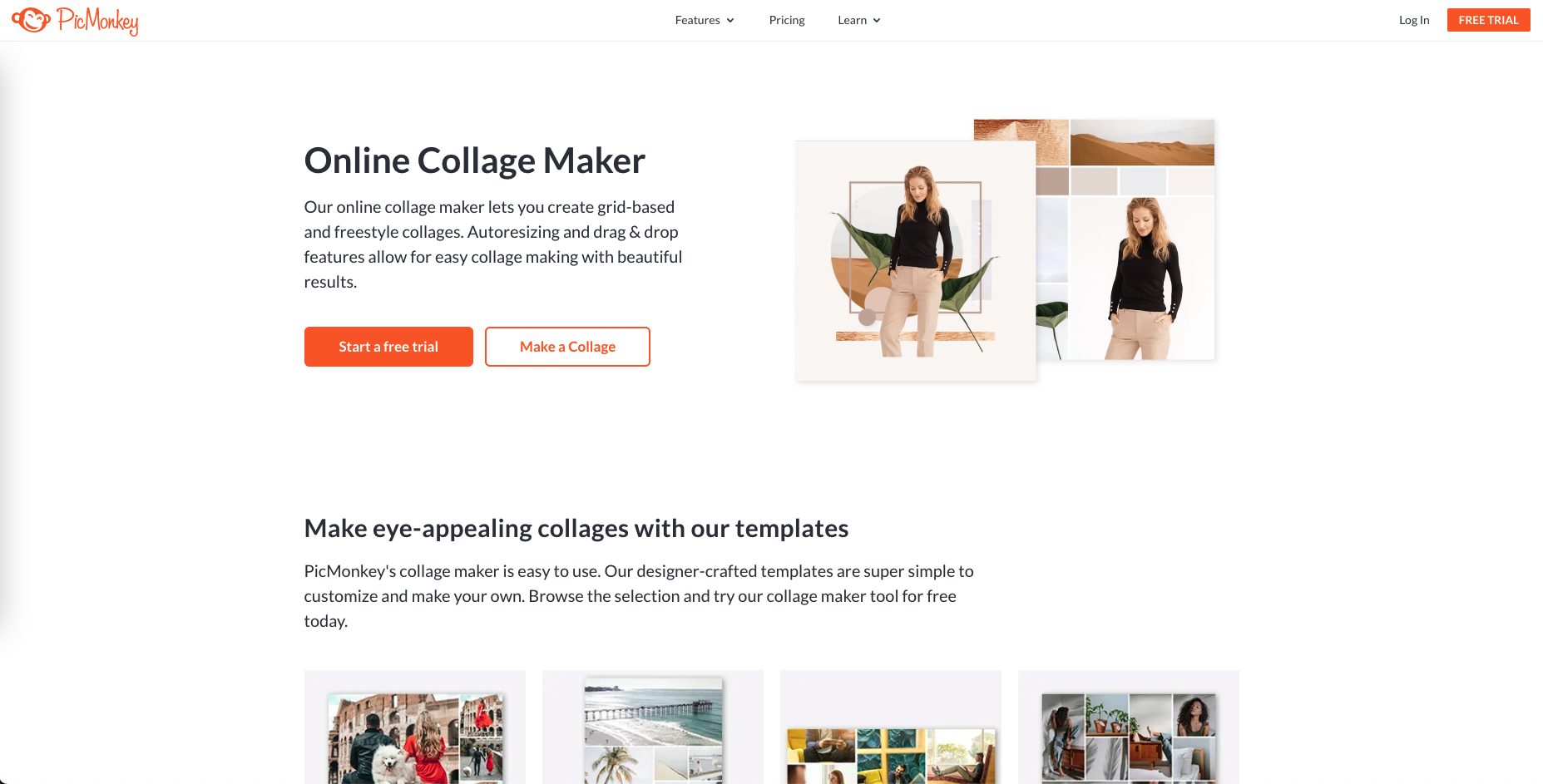 PicMonkey is another suite of tools including image editing, graphic design, and, you guessed it, a collage maker. You can add images from your computer or pull them from Dropbox, Flickr, Facebook, and OneDrive. The platform has zoom and placement adjustments as well as filters.
---
Photovisi is easy to use and offers several free templates. You can customize your collage by changing the background color, adding background images or text, and even editing the picture size or changing how the images appear in the collage. Once you're done, download your collage or share it on social media. Photovisi doesn't require registration.
---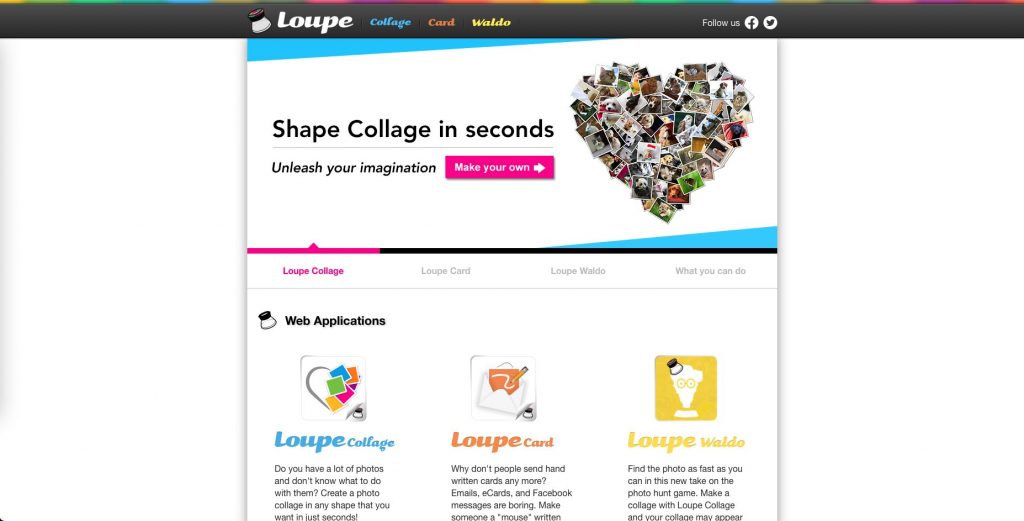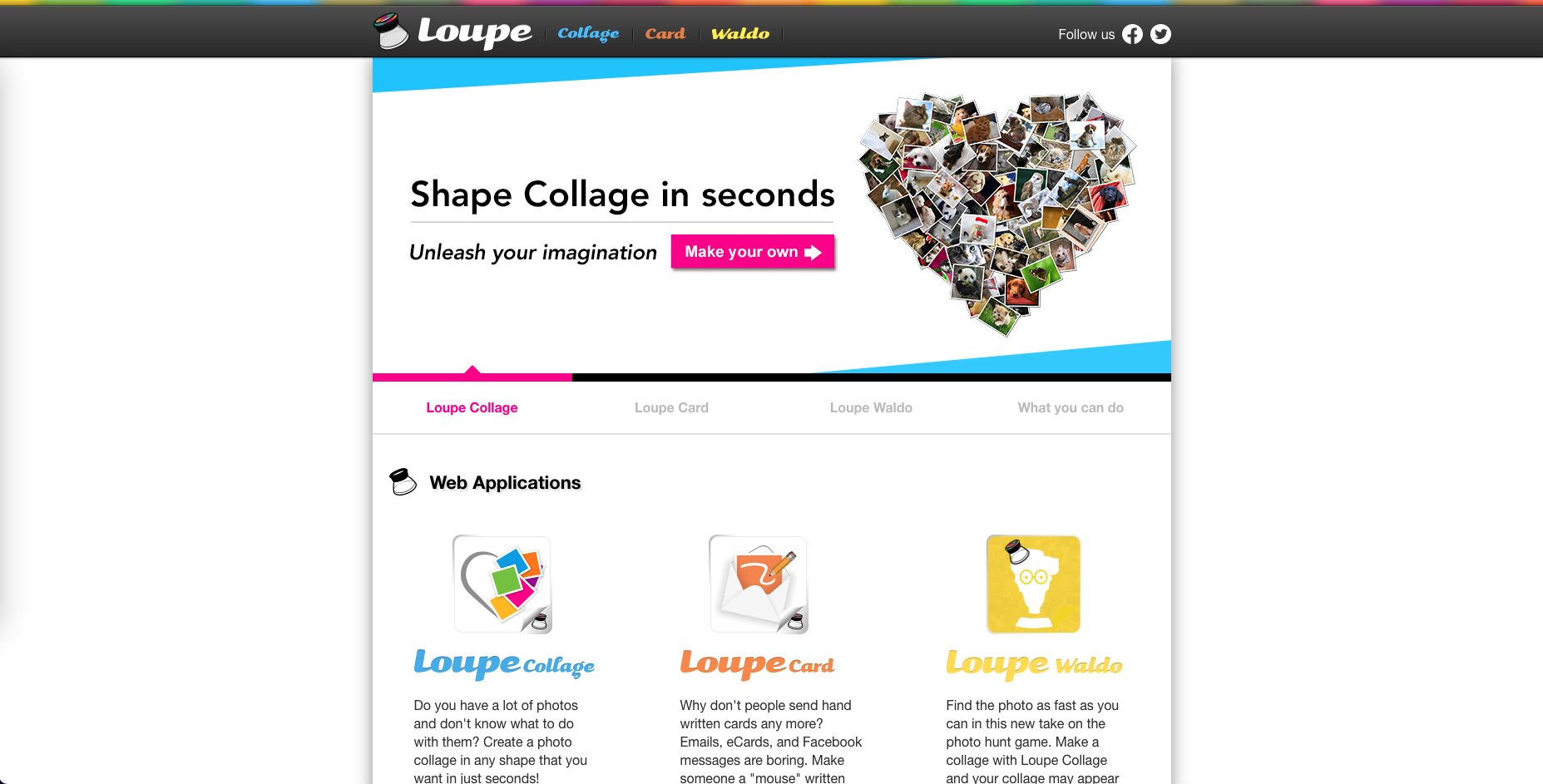 Loupe doesn't let you upload images from your own computer, but you can pull images from social media, Google Drive, or elsewhere on the web. Once you've chosen your images choose the shape you want and just click save. Easy peasy.
---
Instasize is a great all-in-one mobile editing tool. The collage creator is user-friendly and includes text editing, beauty tools, and fun add-ons. You can edit your images with the included tools, but the platform also has more than 130 professional-level filters.
---
Did you know that Google Photos has a collage maker? It's limited compared with other free online collage makers on our list (it only has six collage types available) but if you're looking for a free and easy way to create collages, here you go!
---
Wrapping Up
Collages help your brand share a more complete story through images. With the free online collage makers we've included on our list, you'll be able to create a collage in no time. Before choosing a collage maker, though, be sure to decide what you want to do with your collages once you create them so you can find the best tool for the job. Since the tools on this list are free, you can take your time and try them all out!