Wondering how to use TikTok? Keep reading. This blog post covers everything you need to know to get you started. We'll cover features on TikTok, what they do, how to find them, and how you can get in on challenges, duets, and more. In no time, you'll be able to easily navigate TikTok, grow your following, and become a power user. Let's start by taking a look at some of the features that make TikTok such an amazing platform.
---
Access to Tons of Free Videos
TikTok is filled with tons of amazing content. You can watch anything from interesting to fun and quirky videos. And while there is so much to get through, you'll never have to worry about your feed becoming polluted by irrelevant content. TikTok is powered by machine learning that identifies the types of videos you like to watch. As it learns more about your viewing habits, TikTok begins to fill your feed with more of the videos you enjoy.
---
A Global Community at Your Fingertips
TikTok is filled with a global community of millions of creators. With the app being available in 154 countries and 39 languages, you're bound to come across amazing content at every finger tap and swipe.
---
Free Music to Create Content
One of the most attractive aspects of using TikTok is the unprecedented access to troves of free music clips and sounds. TikTok often creates featured music playlist that users can pick from to create videos. These playlists include the most popular tracks in every genre, from hip-hop and EDM, to pop, rock, rap, and more. Another exciting feature is the ability for you and other creators to produce and share original music.
---
Free Emojis and Stickers
Social platforms would not be as fun as they are without emojis. TikTok comes with over a hundred emoji stickers, giving you many ways to elevate your videos. You also have access to face filters and beauty effects that you can use to make a video stand out.
---
Free and Easy-to-Use Editing Tools 
Creating an app like TikTok wouldn't be as impressive if you couldn't capture the world around. TikTok gives you the chance to record content, edit it, add emoji stickers and face filters, then share your content with the world.
---
Live Stream
Live streaming has become an inescapable part of social media, and you can get in on the action using TikTok. While in live stream mode, you can also use filters to enhance your videos.
---
Be Your Most Creative Self
Although TikTok is positioned as a social music app, it's more than that. You can use it to share dance, comedy, create vlogs, share food recipes, DIY projects, and more. You also have access to countless categories of content to explore.
Beyond all of these amazing features, TikTok is also a sought-after app. It was the fourth most popular free iPhone app downloaded in 2019. It's also available in 154 countries and 39 languages and has 800 million active users worldwide.
---
How to Use TikTok: Feature Breakdown
To get started, download TikTok from the Apple AppStore or Google Play Store. The first thing you'll notice about TikTok is that you don't need to create an account to view any content. You can watch videos and scroll through but that's all you can do until you create an account.
 Creating Your Account
Creating an account is simple. TikTok allows you four options. You can create a native TikTok account using your phone number or email account, or set up your TikTok account using your Facebook, Google or Twitter social media accounts. To create your account you'll need to enter a birthdate (you have to be 13 years older), a username (which you can always change at least stage), and you're good to go.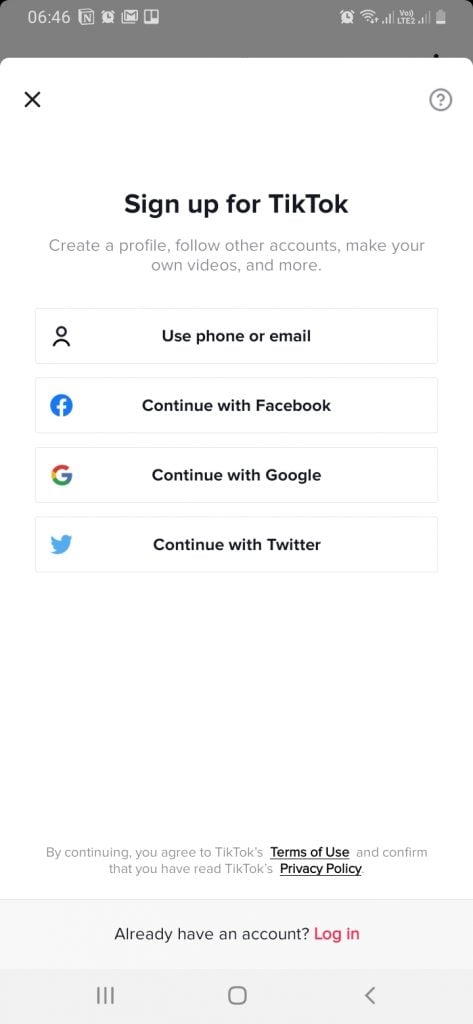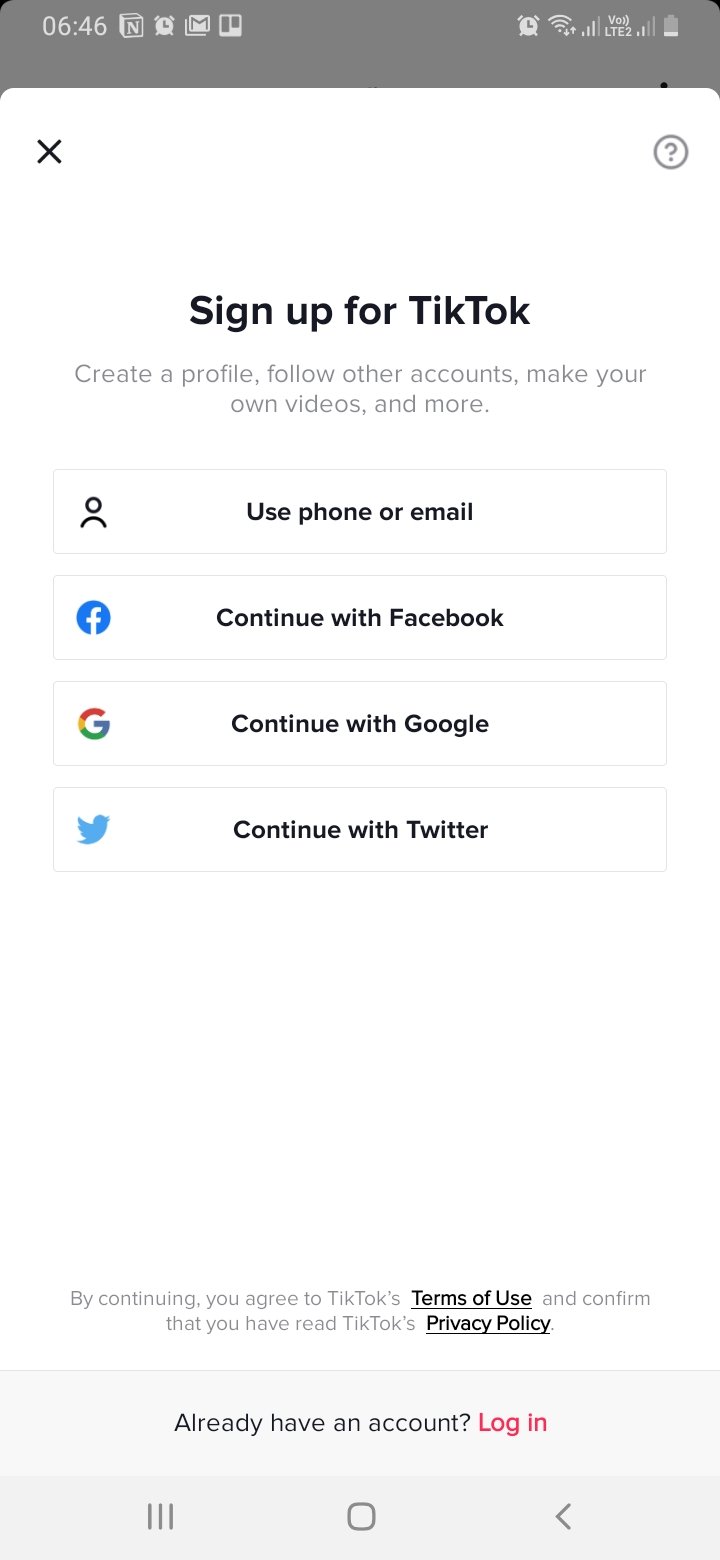 Depending on how you create your account, you may need to add a profile pic to your account. Once in your account, you can add a bio. Simply tap on the Edit Profile button in your account, then tap on Add a bio to your profile, and enter your bio. You only have 80 characters to work with, so make every character count.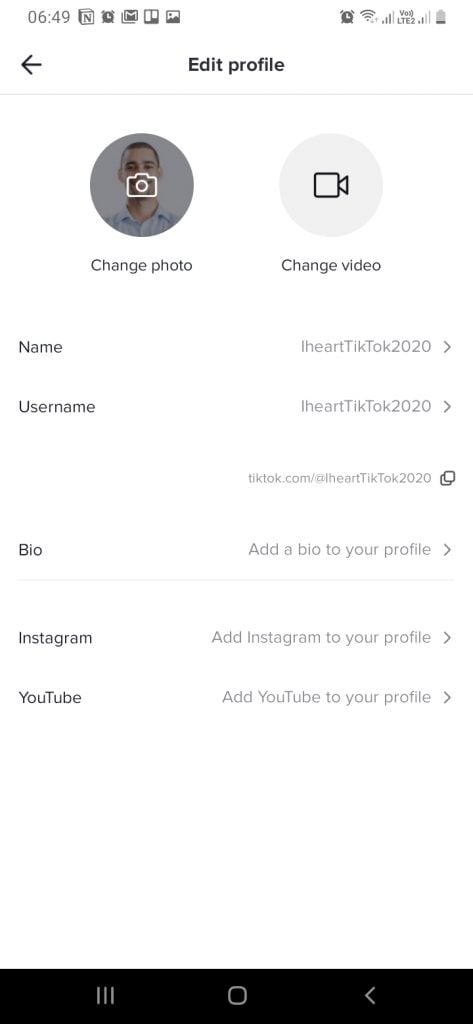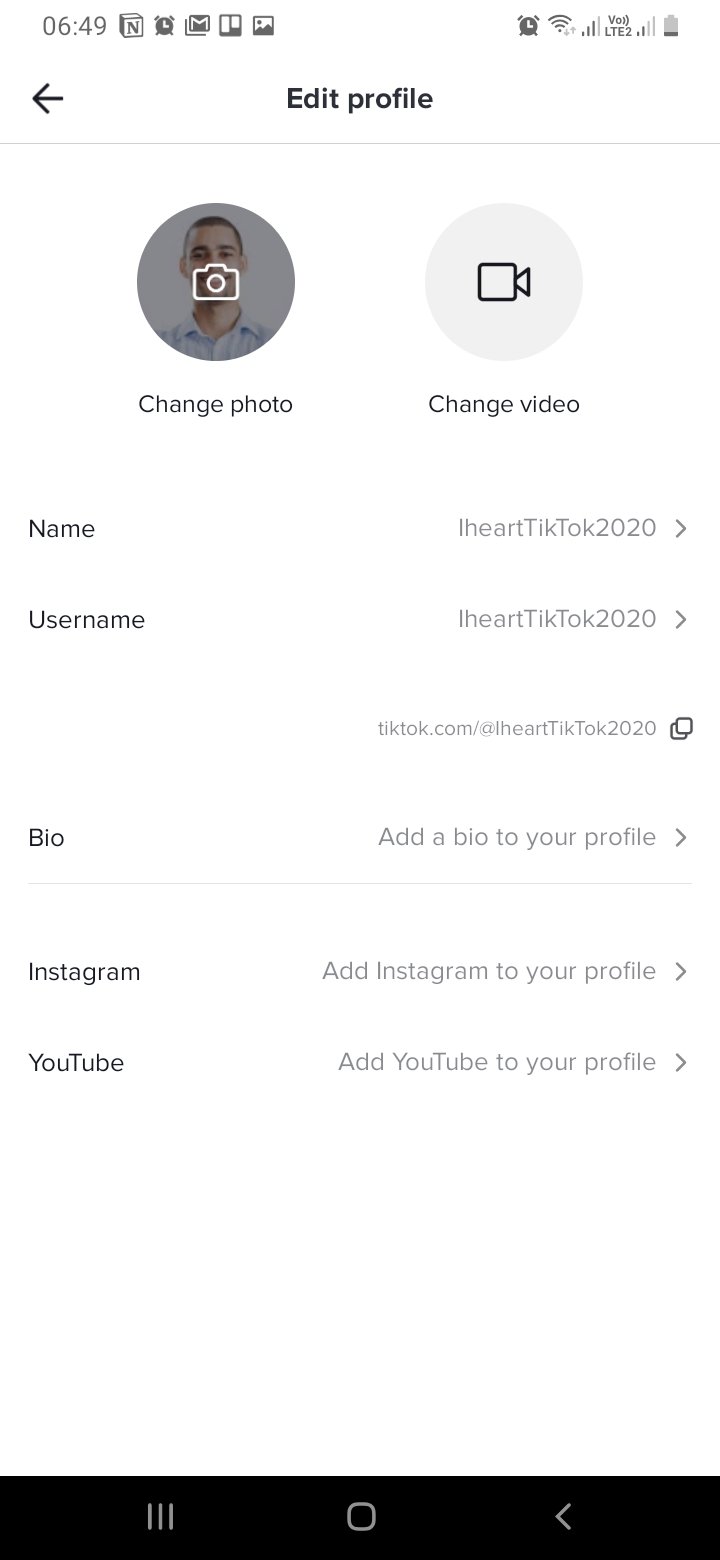 TikTok also gives you the chance to connect your Instagram and YouTube accounts. All things considered, this is another amazing feature. If you are an influencer looking to build your influences status, being on as many social media platforms as possible will help. Also, when you create content on TikTok, the ability to share through your Instagram and YouTube accounts can help you quickly produce viral content.
---
TikTok App Areas
TikTok comes with five main app sections. Each offers access to various features. These are:
Home
This is where you'll find a feed of all the content that TikTok has available in your region. TikTok tends to show new users content based on their geography, so expect to see more localized videos from your country at the start of your TikTok journey. While on your home feed, you have access to five features. Included is:
The option of viewing the profile of the creator who's video you're currently watching.

Access to the like button to like videos.

The comment button to view comments from other creators and add your own.

The share button to share the video fire email SMS message and any other apps on your phone. 

Access to the original sound clip used on the video you are viewing.

You also have access to other features like a Report button to report any appropriate content, the Not Interested button that will immediately remove the video from your feed, the option to save the video, created a duet, react, add the video to your favourites, create a Live photo, and share the video as a GIF.
The Home area also shows who you can follow.
Discover
The Discovery section is where you'll find all top and trending challenges both locally and internationally. Challenges are identified by hashtag and will give you a preview of some of the most popular videos in each challenge, along with a count of how many have been submitted. Don't be surprised to see numbers in the millions and even billions. TikTok has a large audience that loves to record content.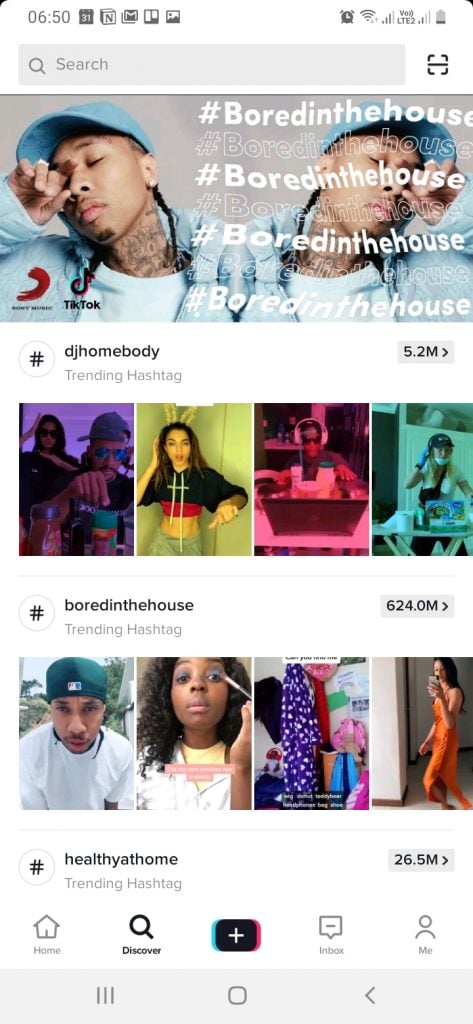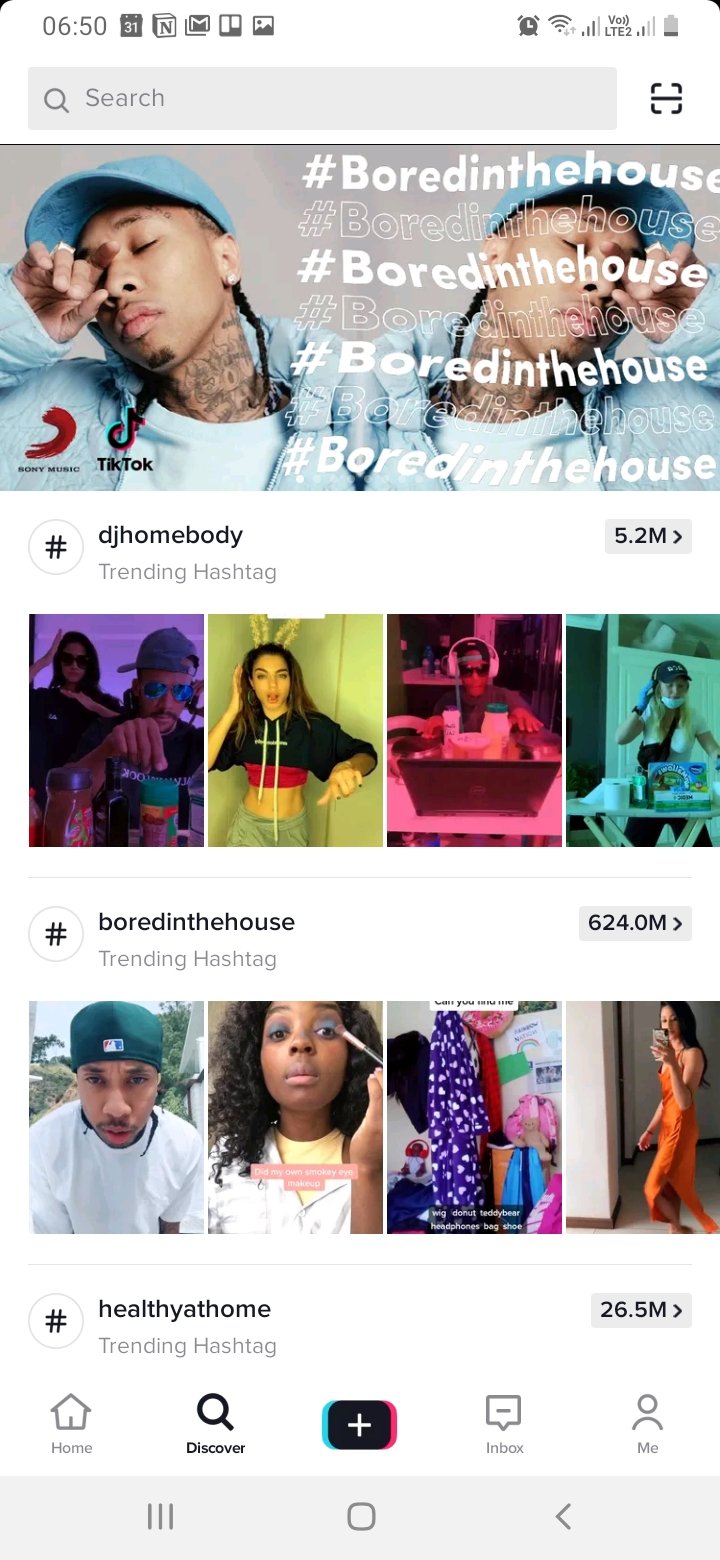 Record
The record button is located in the bottom-centre of your screen. Tapping it will activate your camera and present you with the collection of options. These include:
Effects
The Effects icon provides access to a host of filters to add to your recording. Filters are broken up into different categories and include Trending, New, Interactive, Comedy, Beauty, Pride, and For Pets. Filters are interactive and will automatically appear on your screen as you cycle through and select them.
Upload
Tapping the Upload icon automatically opens your gallery of recorded videos. You're able to select your video of choice. Once selected, your video will begin to play and also open the trimming tool at the bottom of your screen. Using the trimming tool, you'll be able to cut and trim your video accordingly. You'll also be able to control the speed of your video and change its orientation, with the option of flipping it clockwise.
Flip (camera view)
TikTok allows you to choose which camera you'd like to record content from. This can be from your front or rear camera, and all you need do is tap the button to make your selection.
Speed
The speed icon offers the chance to increase or decrease the speed of your video.
Beauty
The beauty icon turns the feature on and off.
Filters
The Filter icon gives you access to a large collection of filters. They include everything from Portrait and Landscape to Food and Vibe. While exploring filters you have the option of removing any filter you would rather not have from each of the categories previously mentioned.
Countdown Timer
The Countdown Timer feature is used to countdown before you start recording content. You're able to use a three-second or 10-second countdown. While selecting your countdown timer, you're able to drag and set a recording limit for your video. By default, TikTok will provide a snippet of the song that is a maximum length of 15 seconds. While in Countdown Timer mode you'll also be able to click on the Start Shooting button to begin recording your content.
Trim
The trim feature is where you'll begin to cut the length of your video to find the best parts to publish.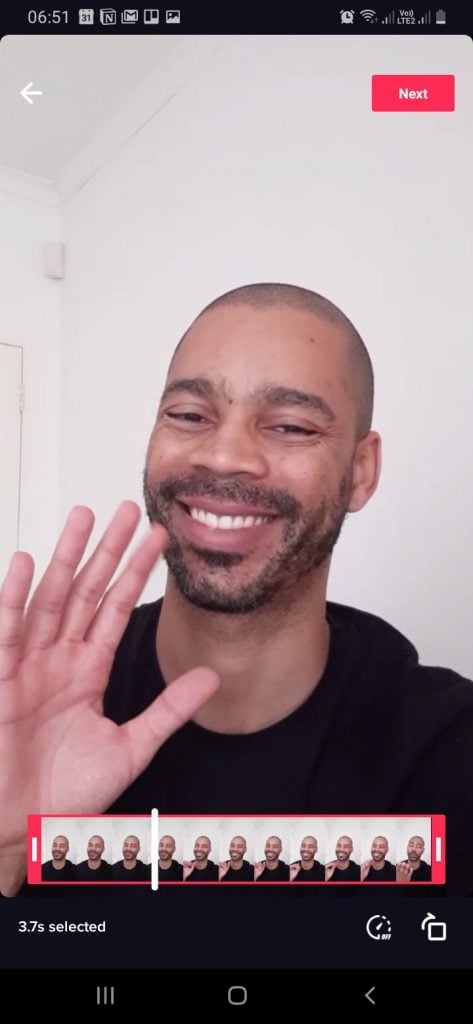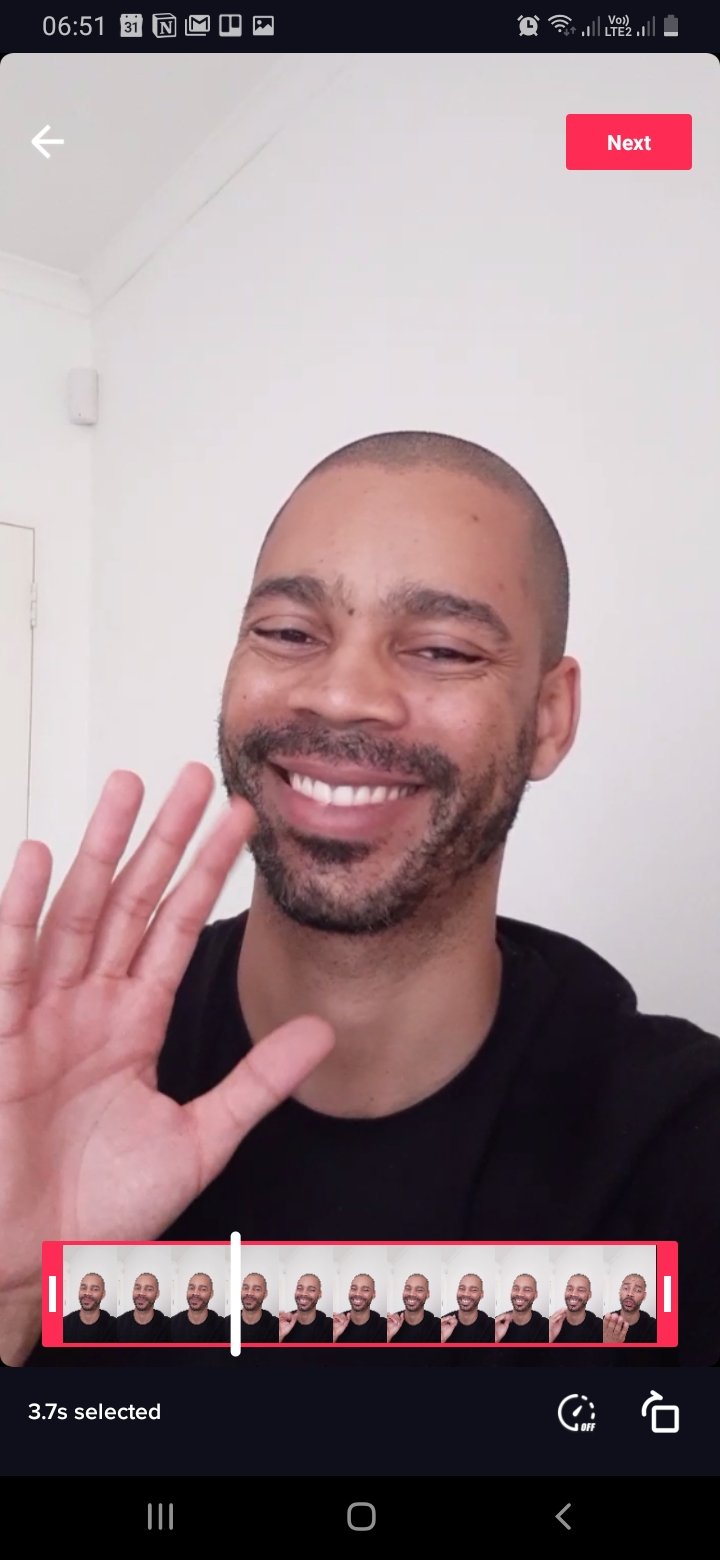 Inbox
Your inbox is where you will find all communications. It includes various sections for likes, comments, mentions, followers, and messages from TikTok.
---
How to Use TikTok for Challenges
Challenges are the biggest drawcard for the TikTok community. They are a fun way to get involved and share your talent with the world. To find challenges, click on the Discover icon on your home screen. Next, scroll through all challenges and find one you're interested in. Recording yourself for a challenge is a quick and easy three-step process. Here's what that looks like:
Step one, click the Record icon. Step two, click on 'sounds' at the top or bottom left your screen and select the first one. Step three, have as much fun as possible recording a challenge.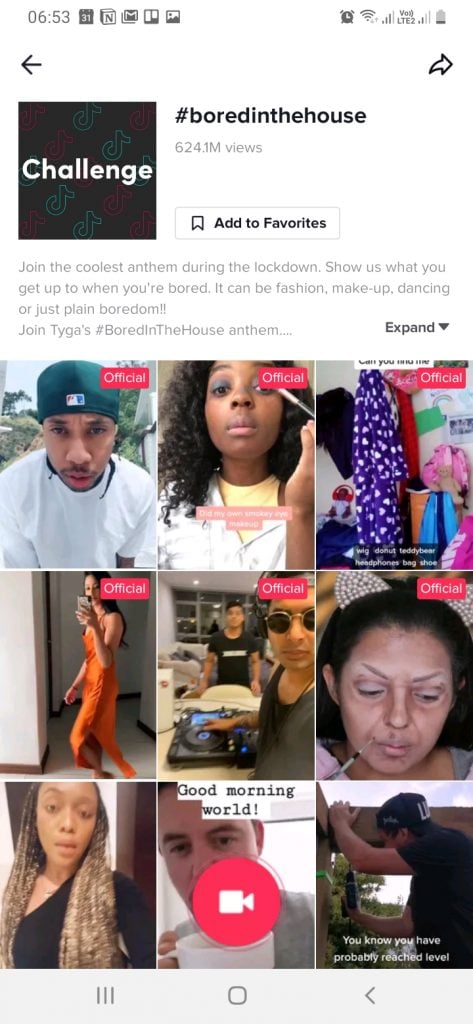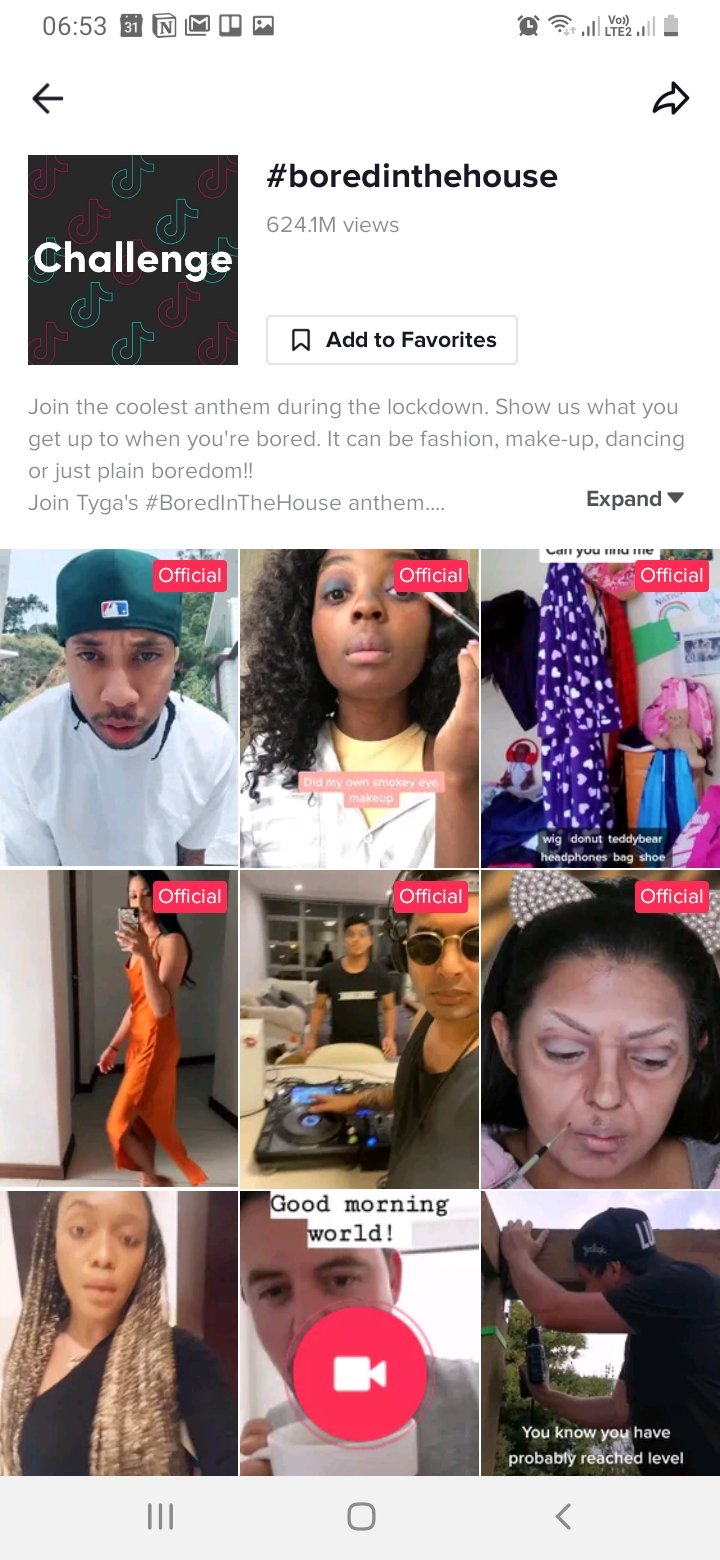 ---
How to Use TikTok for Duets
Duets are a little different from challenges. They are responses to a video you come across on TikTok. When you've selected a video to create a duet for, tap the Share icon, then tap the Duet icon, and start recording. As a record, you have access to all the same features available when recording any video content. Once completed can then share your do it with the world. Duets appear in split-screen, showing your video alongside the original.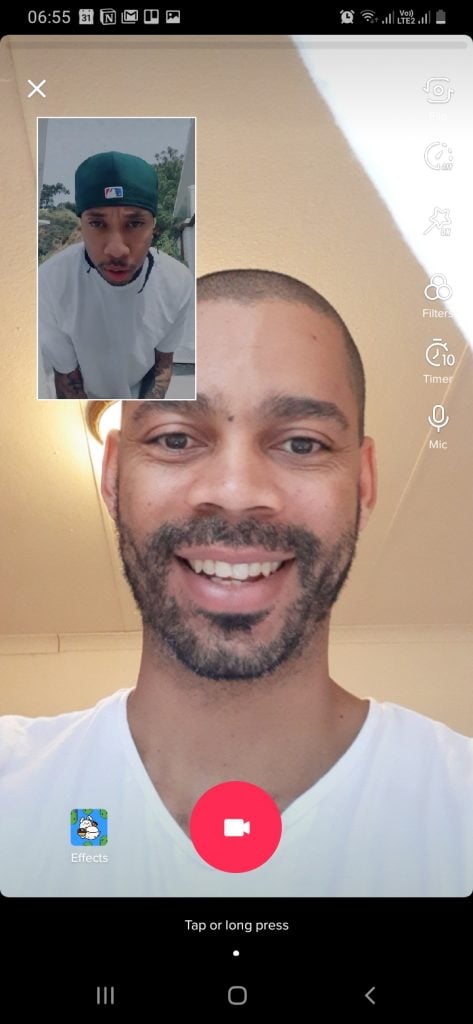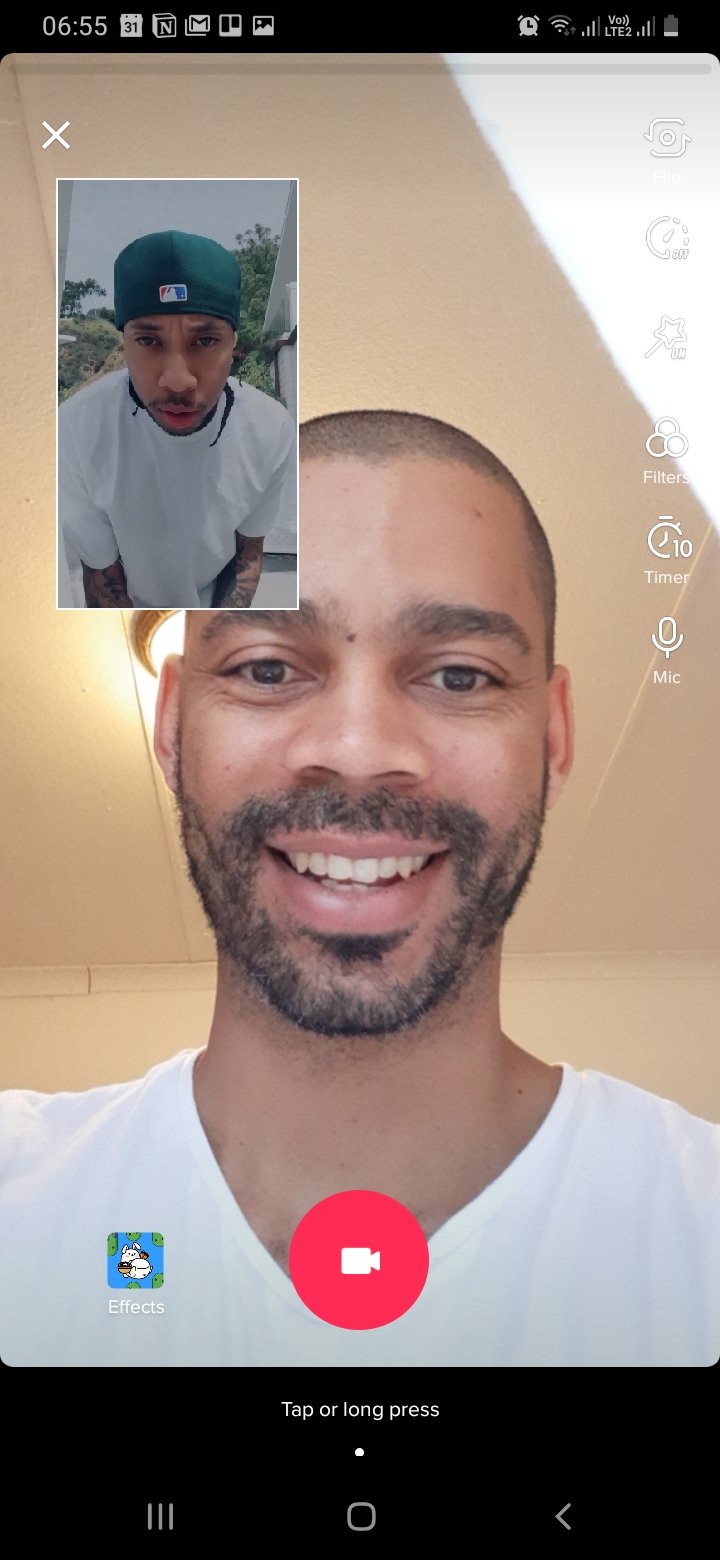 ---
How to Use TikTok for Reactions
TikTok Reactions are a way of engaging other creators in the global community. Simply find a video you'd like to react to, tap the Share icon, then tap the React icon, and record your reaction. As with all TikTok videos, you're able to use all editing features.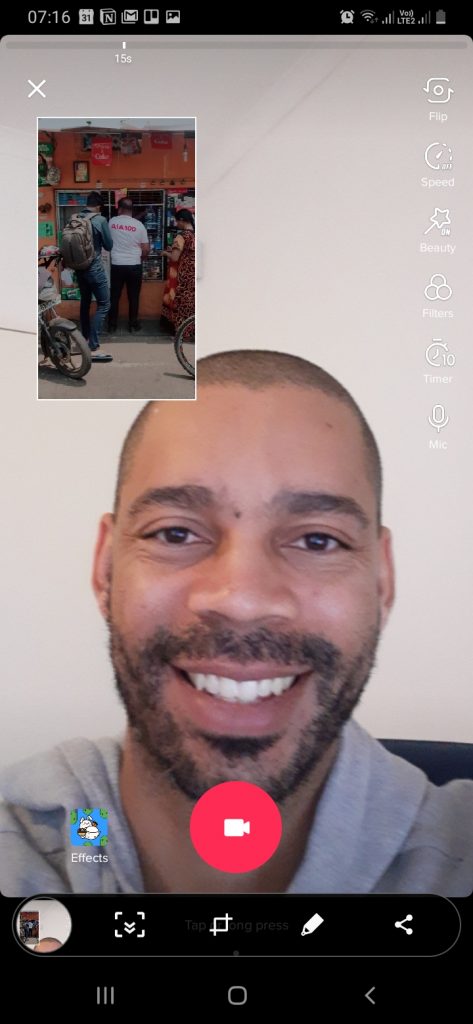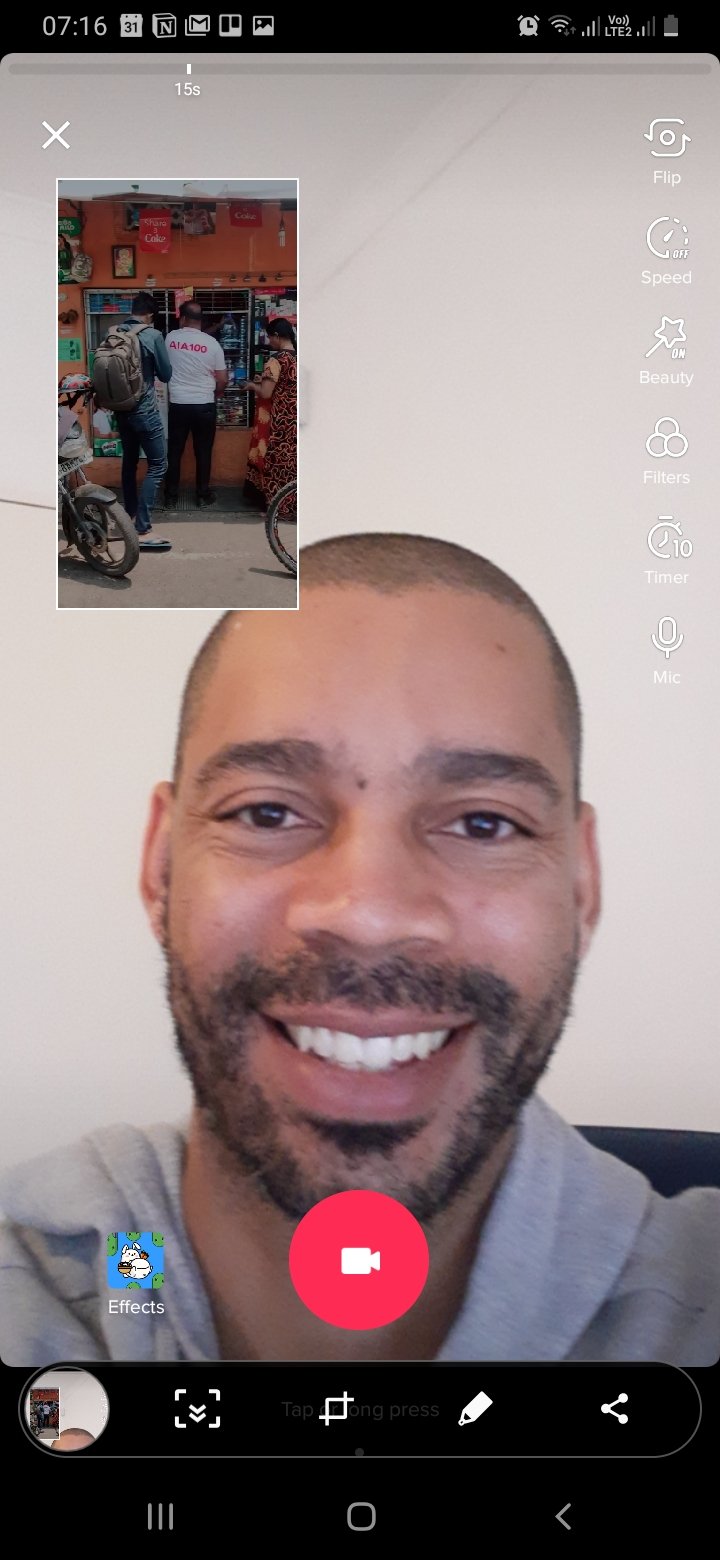 ---
How to Create TikTok Live Photos
TikTok Live Photos give you the chance to save your favourite video as your smartphone home screen and/or lock screen. To use this feature, you'll need to install TikTok's Wall Picture app. Once installed, you'll be able to select the Live Photo feature from the Share icon options. To save a video as your smartphone's home and/or lock screen, tap the Life Photo icon.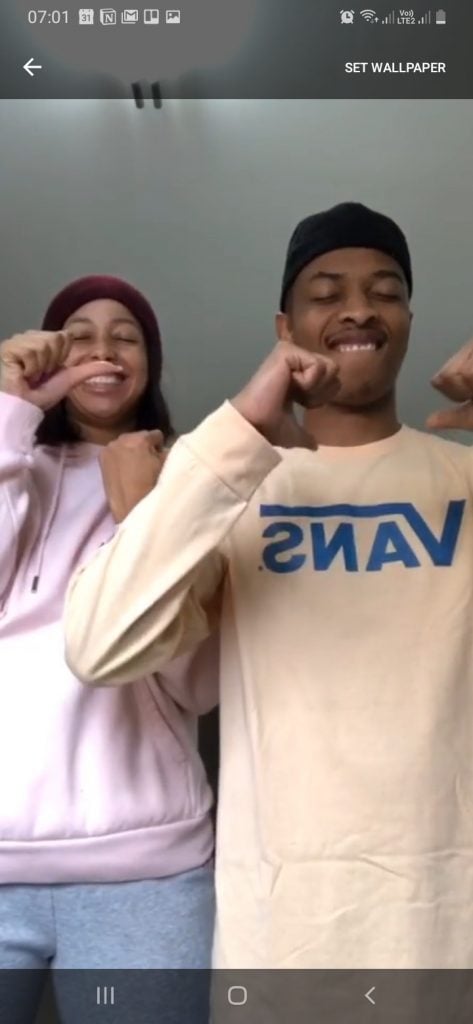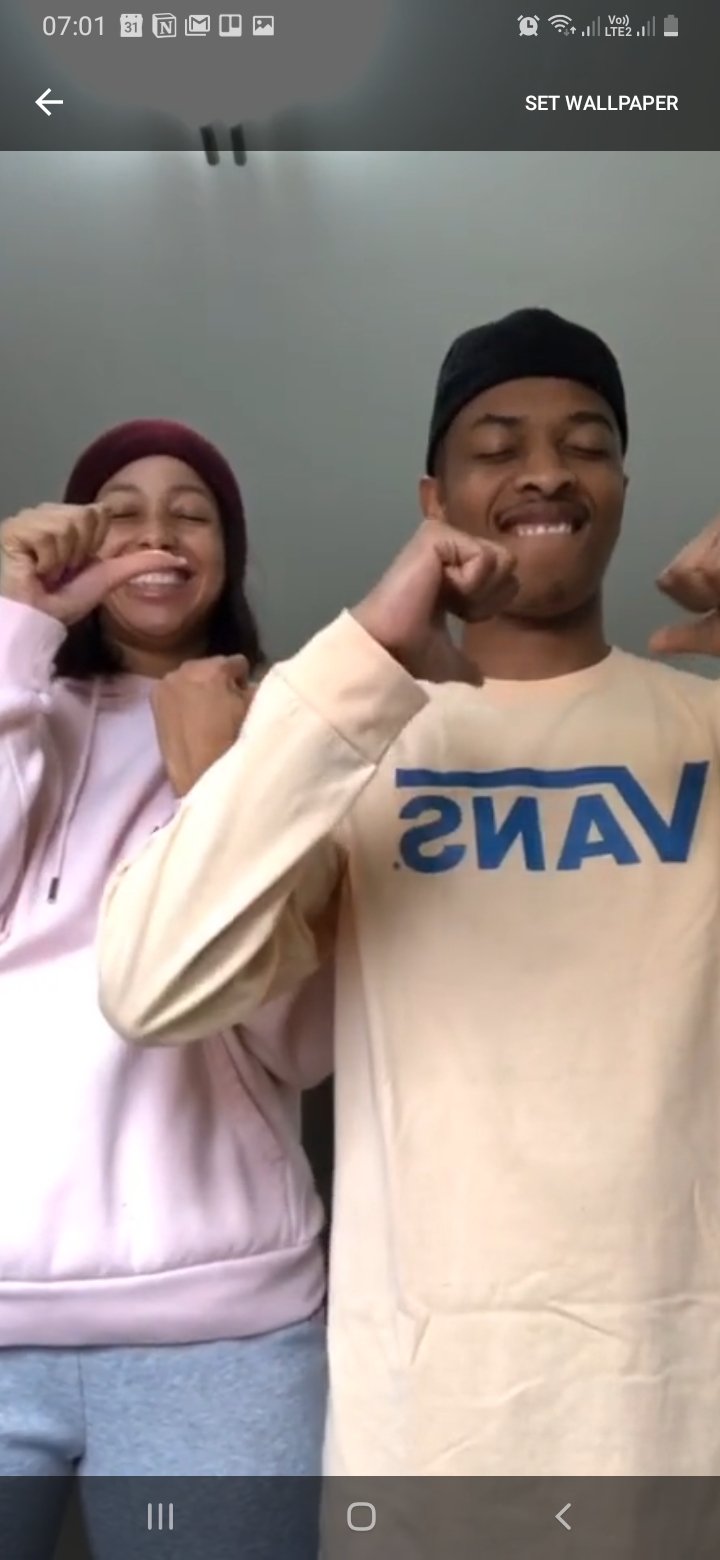 ---
How to Share Videos as GIFs on TikTok
To share videos as GIFs on TikTok, find the video and tap the Share icon. Next, swipe to the left to locate the GIF button. Tap the GIF button and you'll be presented with the option of trimming the video. Once trimmed, tap the Generate button to produce your GIF, then select how you'd like to share it (dependent on apps you have on my phone).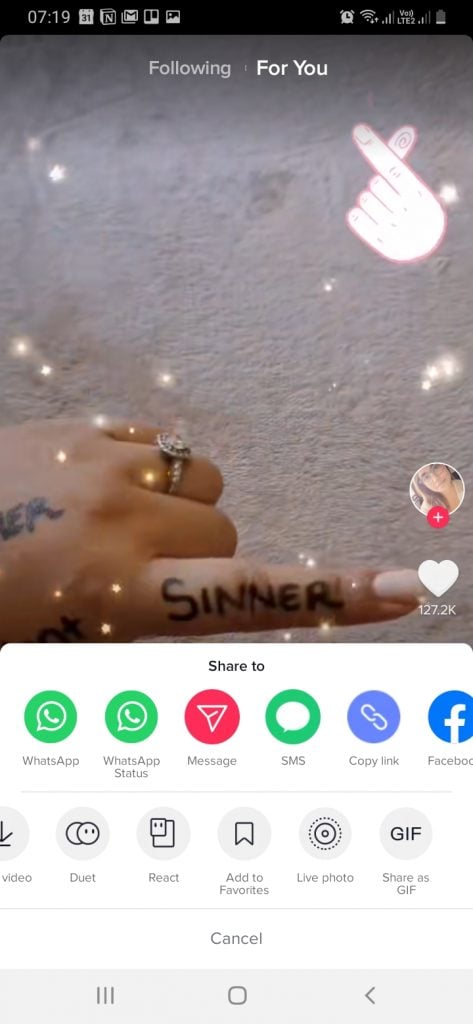 ---
How to Delete a Video
Want to get rid of a video? Go to your profile and select the video you want to delete. Next, tap the three dots on the right side of the screen to show the menu. Swipe through all options and choose Delete.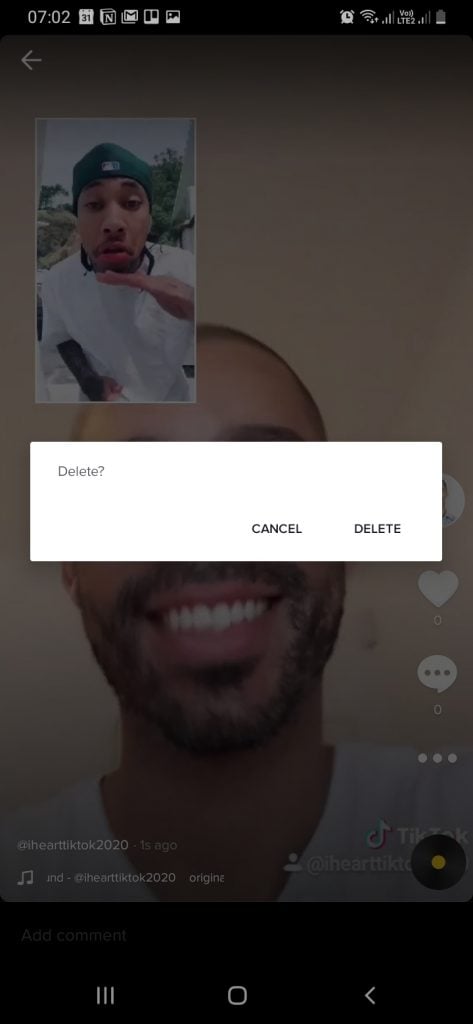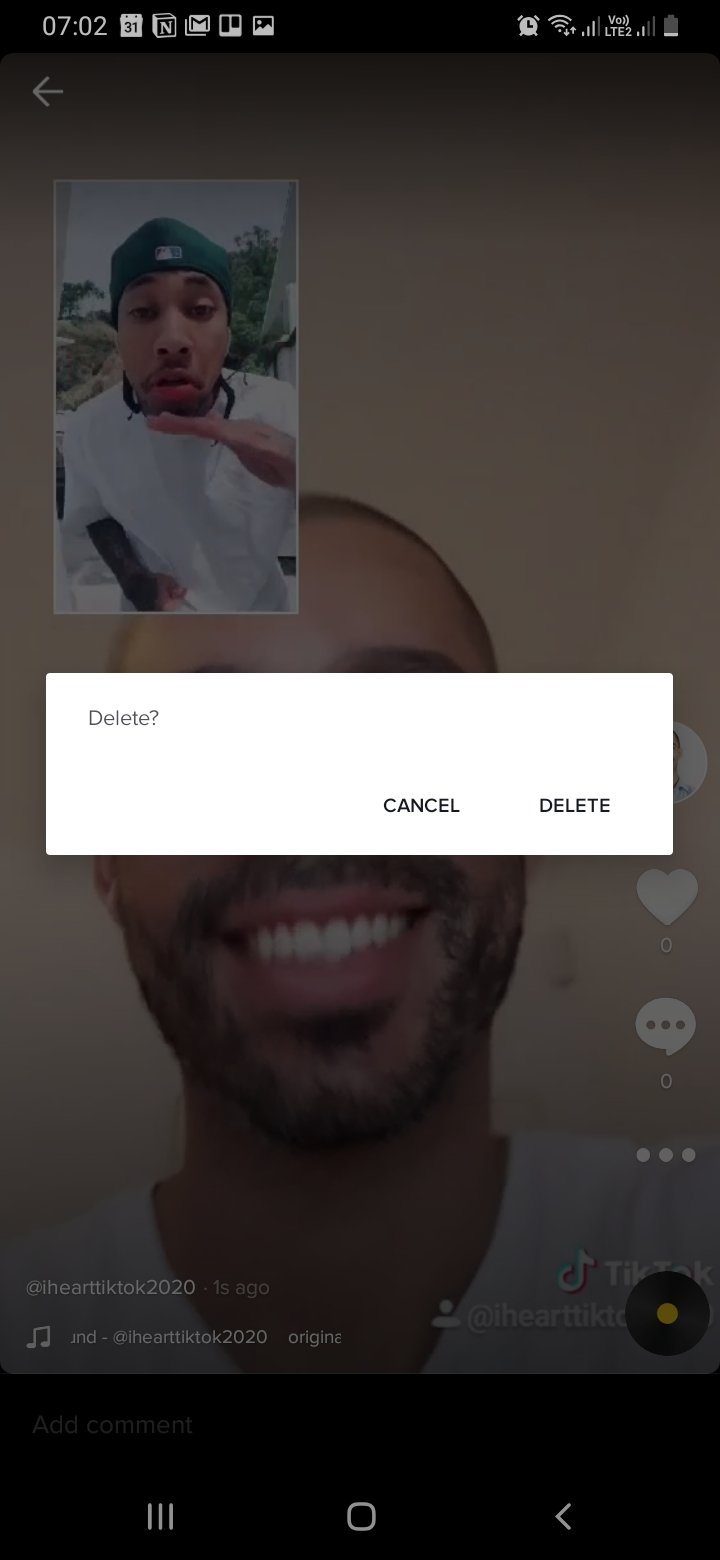 ---
How to Make Your TikTok Account Private
Head to your profile and tap the three dots in the top-right corner of the screen. Find the Privacy and Safety Settings, and tap the Private Account button to activate the setting. While in the Privacy and Safety settings, you are also able to adjust privacy settings for comments, reactions, messaging, and more.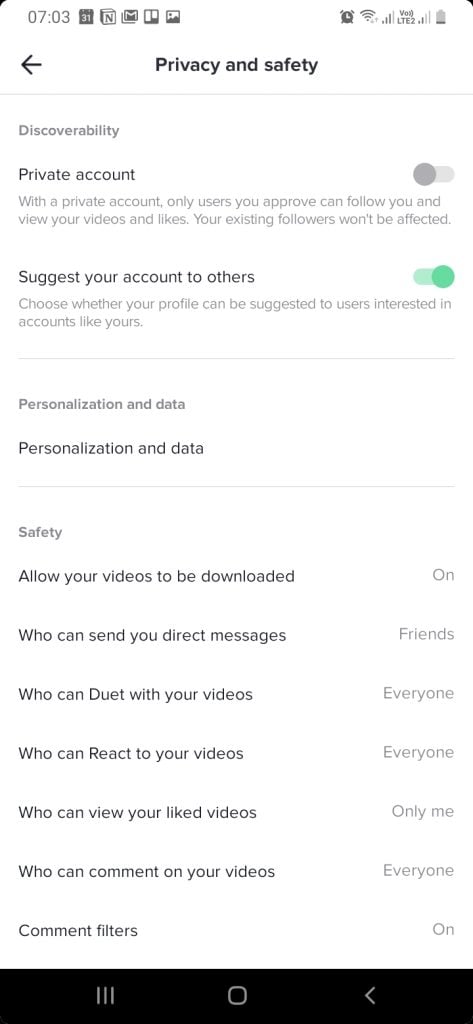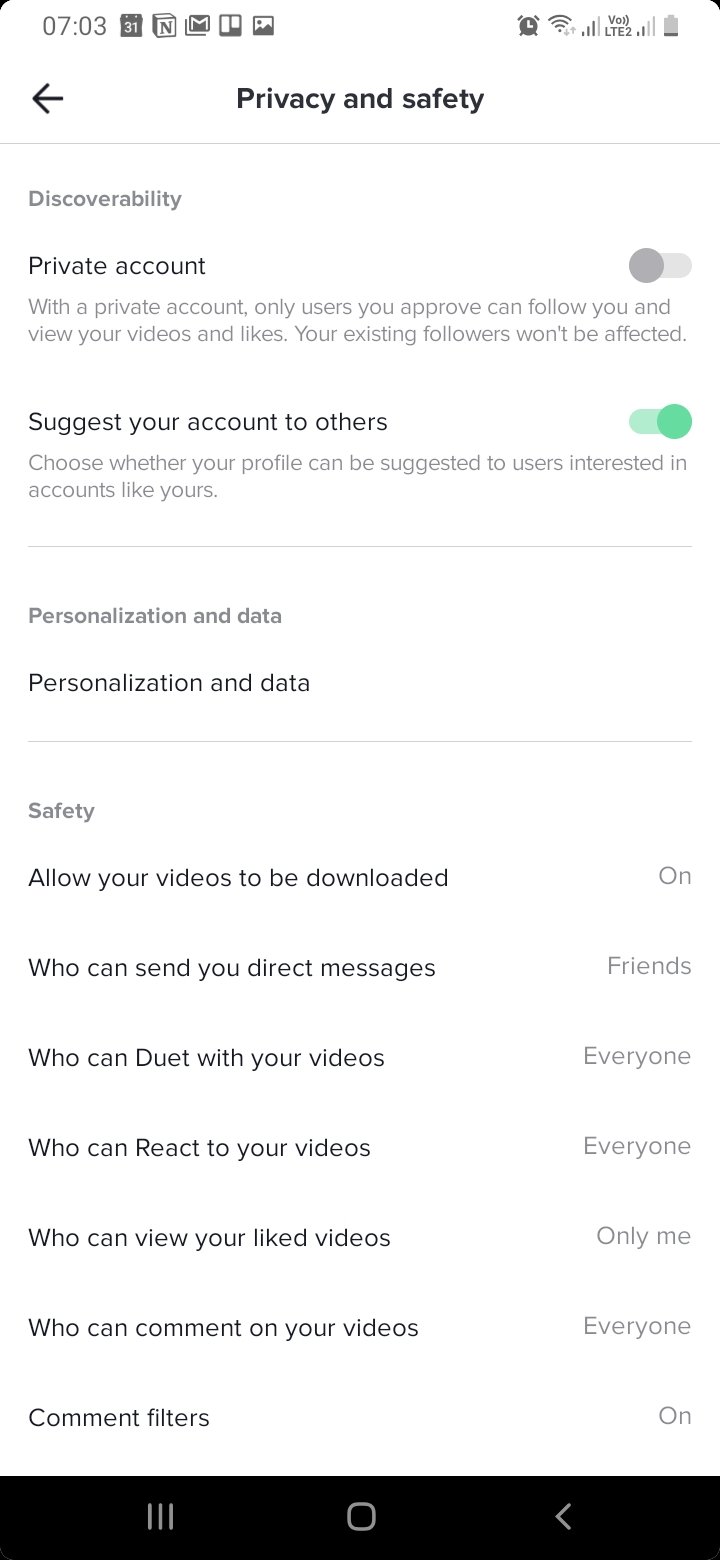 Important: When you make your account private, users can't follow you without approval. 
---
How to Create a TikTok Slideshow Using Photos
Click the Record icon (plus sign on the main screen). Tap Templates and scroll to select one. Next, tap the Select Photos button to add images from your gallery. Add sound and effects and a description. Choose whether to make your slideshow publicly available, if you will allow comments, duets, reactions, and the option for people to save your slideshow. Finally, post or save your slideshow in your drafts folder.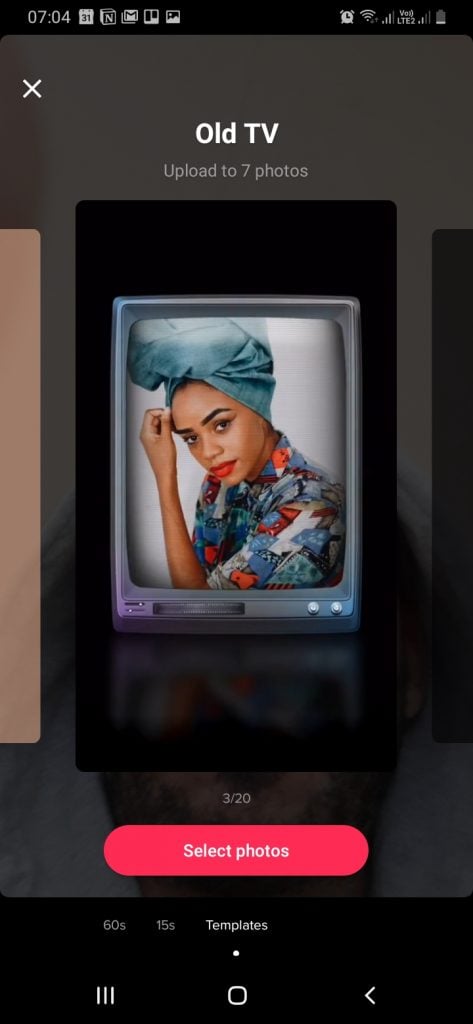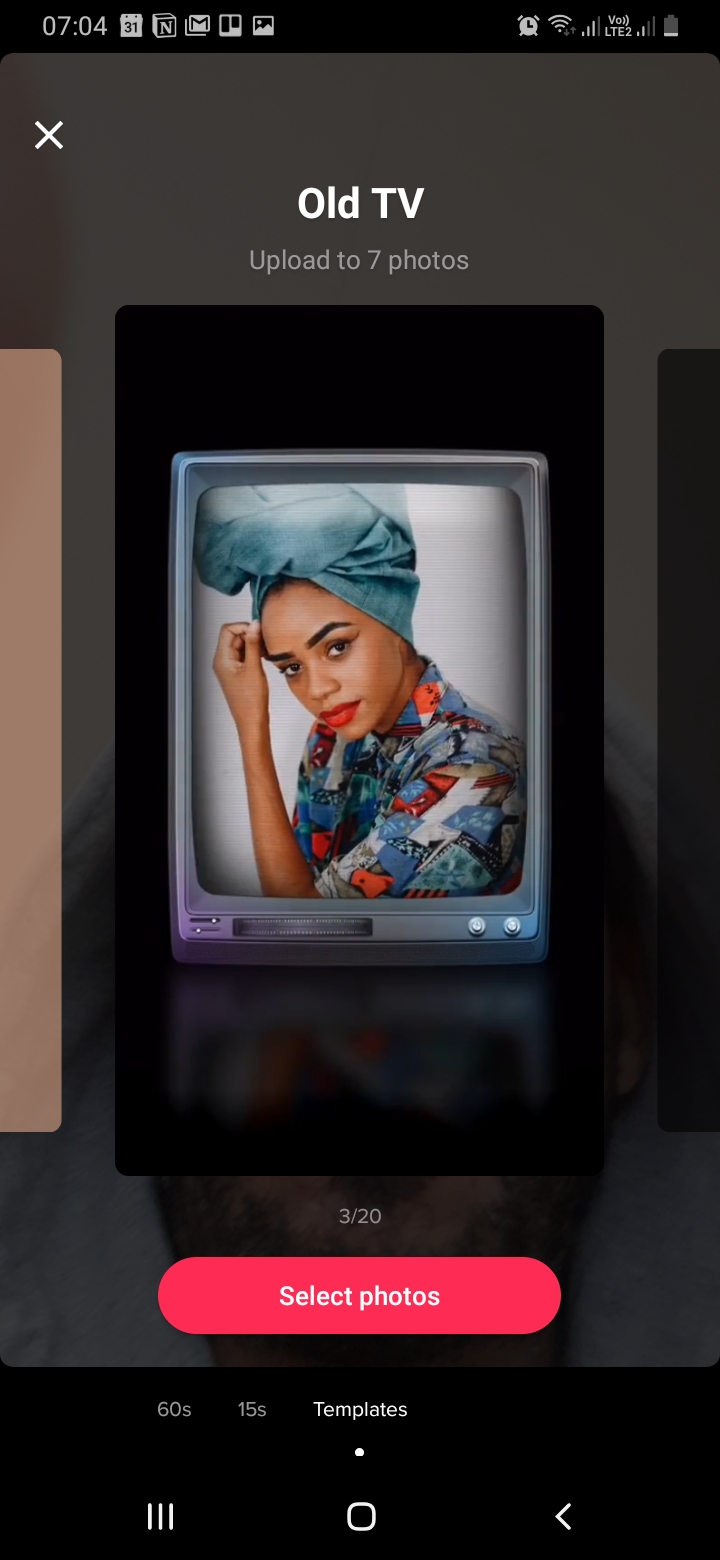 ---
How to Download TikTok Videos
Downloading TikTok videos is quick and easy. Find the video you're interested in and tap the Share icon. Next, tap the Save Video button.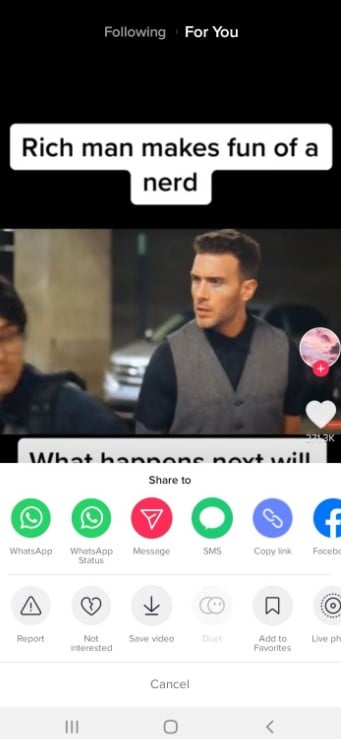 ---
How to Use a Song or Sound From A TikTok
Stumble across a song or sound you like? You can easily find and use it in your next TikTok. Find the video and play it. While it's playing, look for a rotating icon toward the bottom-right of your screen and tap on it. TikTok will show you who the artist/creator is and provide the option to add it to your favourites for later use.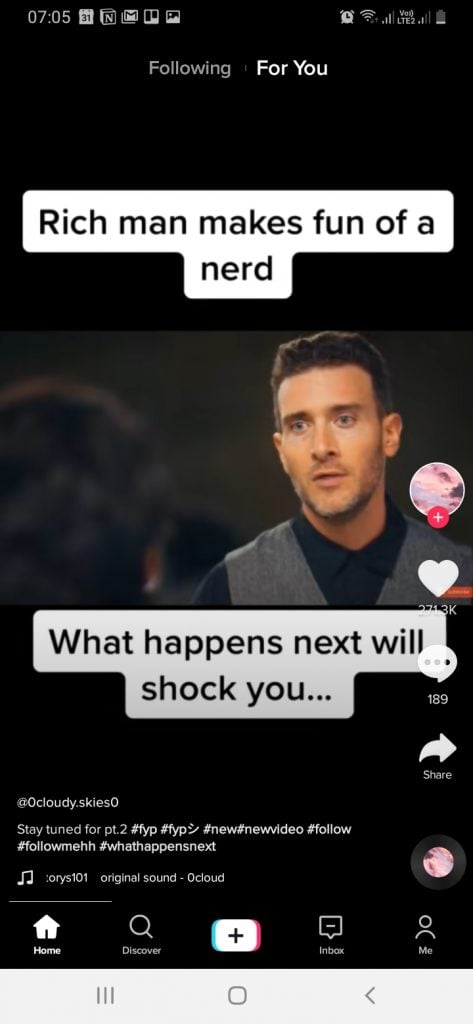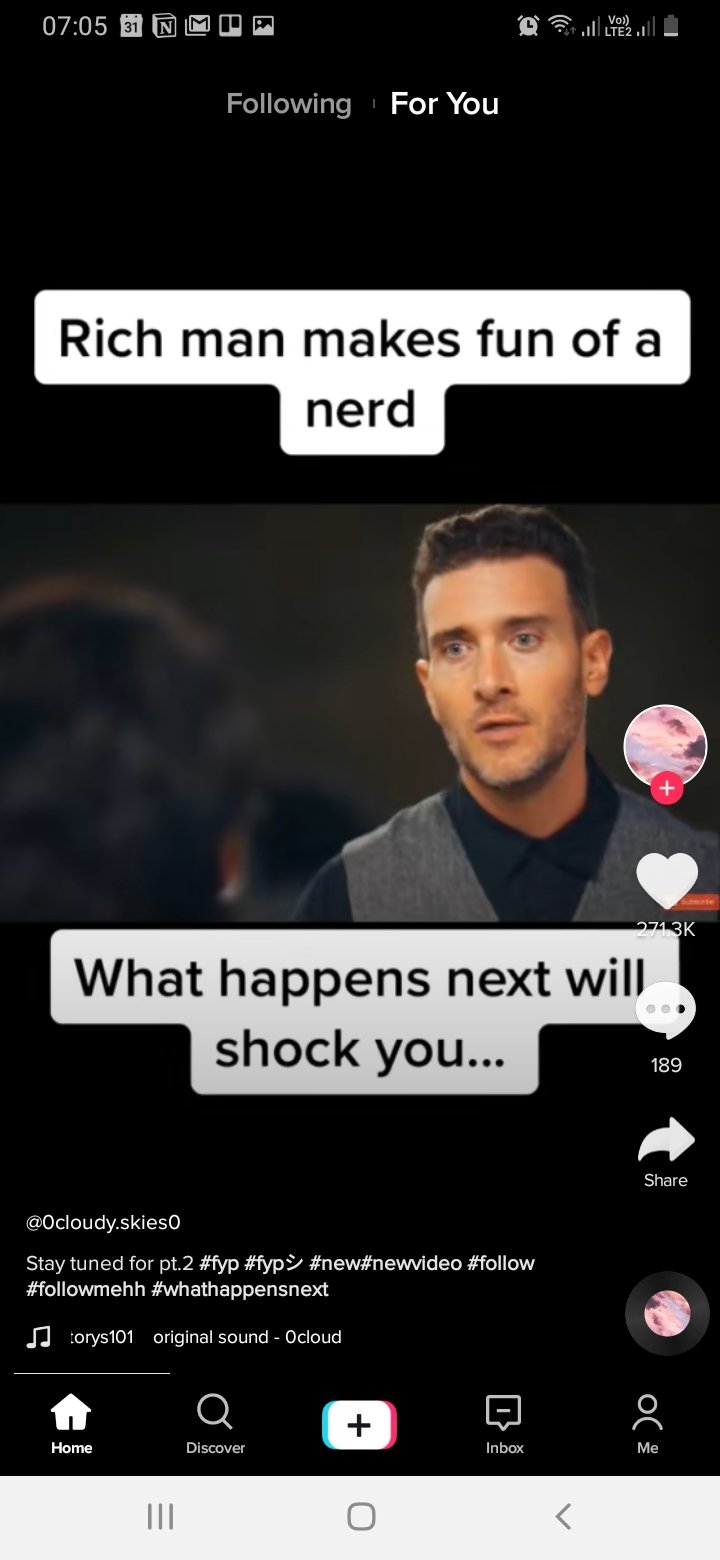 ---
How to Locate Your TikTok QR Code
TikTok generates a QR code for all accounts. Your QR code is linked to your profile and can be shared with anyone. To find yours, go to your profile and click the three dots squares in the top-right corner of your screen. Find and tap on TikCode. To share your code, select Save Image. Your code will be saved directly to your smartphone's gallery where it can be shared with anyone. To scan someone else's code, press Scan, and aim your camera at the QR code.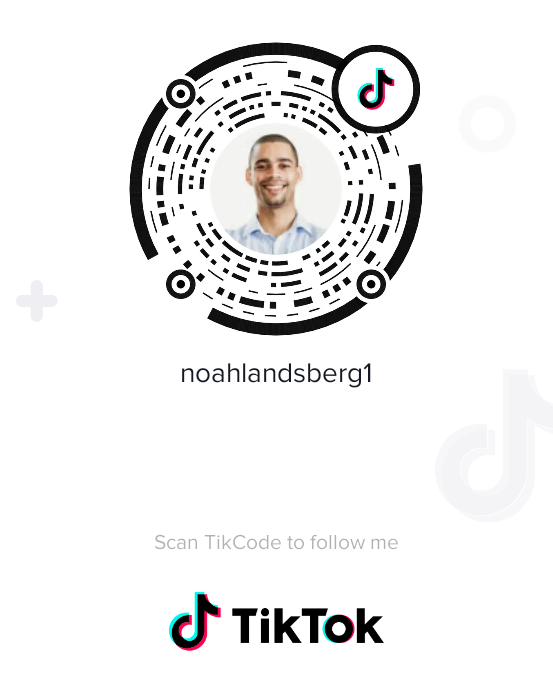 ---
Wrapping Up
And there you have it! You know all there is to know about how to use TikTok. Take your time to familiarize yourself with each feature, and most importantly, have fun!