Doubling its growth from last year, TikTok was the most downloaded app in the first quarter of 2020 with 111.9 million installs. With its popularity growing by the day, it is essential that brands not only jump on the TikTok bandwagon, but do it correctly.
This can only be done by having a high engagement rate which means keeping users invested in what you have to say through the combination of humour, originality and TikTok's native tools and features. TikTok is unlike any other social app, so the social media rulebook for other platforms does not apply here. It's a whole new ball game.
Here at Fanbytes by Brainlabs, we live and breathe Gen Z and TikTok. The time we spend looking into their culture and consumer behaviour means that we have all the insights needed to run successful campaigns and keep followers engaged.
Helping over 200 brands with their campaigns on TikTok, including Nike, Warner Music Group, and more unorthodox brands such as ACCA, we are experts in TikTok marketing and are happy to share our 3 secrets to increasing engagement rate on TikTok today.
---
Secrets To Increasing Engagement Rate On TikTok:
---
3 second rule & the batch theory
The first 3 seconds of your channel's videos are crucial. If you do not capture the users' attention within this time, your video is less likely to be shared with more people. But if you are able to engage the user within that first 3 seconds, the watch time and completion rates are likely to be higher, and this is why we call it the 3 second rule.
The 3 second rule works in combination with the batch theory which is essential to understanding TikTok's algorithm. Your video is initially shown to a small batch of people so that the algorithm can determine whether it's engaging enough to distribute to larger batches or not depending on users' engagement with it, hence why the first 3 seconds are so important.
If the first batch of people watch the video until the end, it will appear on more users' 'For You' pages and shown to bigger batches of users at a time. However, if the video doesn't get engagement from this first batch of users, it won't be displayed for others across the platform because it is classified as unengaging. This is why it is typical to sometimes see a video with 4000 views and another with 800,000 views on the same profile.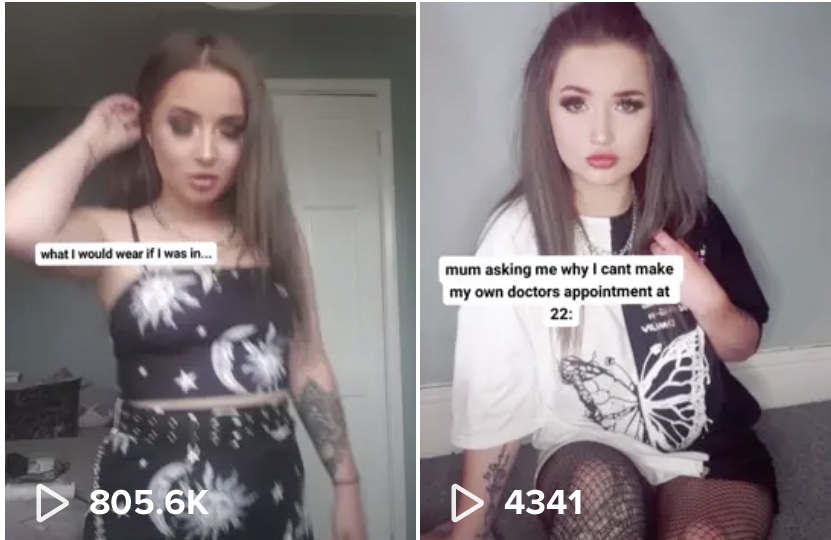 One key issue that marketers encounter on TikTok is spending a large portion of time and money on creating content, only for it to receive little to no engagement from TikTok's users. These low conversion rates predominantly occur due to product-heavy content.
It's important to remember that TikTok is home to Gen Z, who are uninterested in overly branded and soulless content. Instead what they want is organic, innovative, and fun content that inspires them to either create their own content or react to it.
This is where Fanbytes' 'advertainment' concept comes in. A balance must be found between conveying your product's features and brand values whilst still prioritising the consumption needs and behaviours of Gen Z. Especially on TikTok, your product must work in unison with your video concept, not the other way around.
This is why Fanbytes by Brainlabs suggests featuring your product in a comedy skit or prank as it often achieves the perfect balance between highly engaging content and conversion rates. This hack was implemented by them on a campaign they ran with gaming platform app, Plato.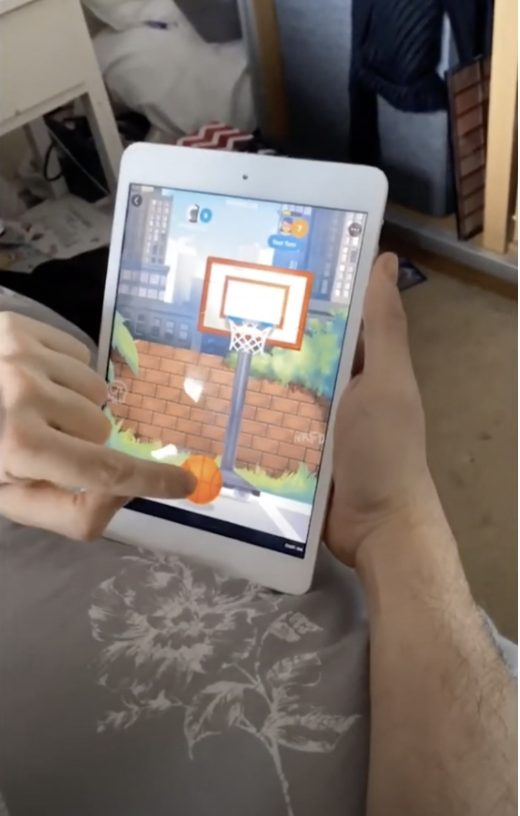 Using their industry-leading TikTok influencer discovery and analytics tool Bytesights, they selected highly-engaged influencers to create a skit concept demonstrating the relatable and frustrating moment when the Wi-Fi turns off at a pivotal moment in a game. With an average watch time of 75% and a high CPI, the campaign was highly effective and is demonstrative of just how far a comedy sketch can go on TikTok.
So, what are some other specific ways to optimise your content's watch time on TikTok?
---
Create intrigue & tell stories
Another way of keeping your viewers engaged on TikTok is creating videos that include relatable story-telling through its unique set of native tools and features. This is why the #makeitstop trend is exploding and why Fanbytes' JP Saxe campaign achieved a very high engagement rate of 31.53%, doubling the industry average!
The #makeitstop TikTok trend sees creators sharing near-death experiences whilst lip-synching to Disney Channel's film Teen Beach Movie song 'Can't Stop Singing.' The hashtag has amassed a massive 215.9 million views and the sound has received 266.9K pieces of user generated content at the time of writing.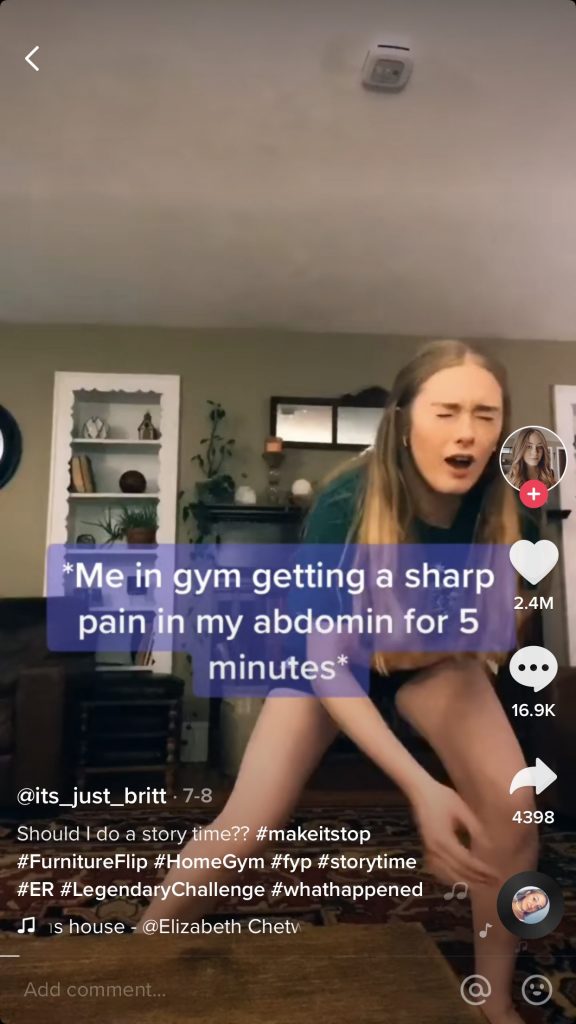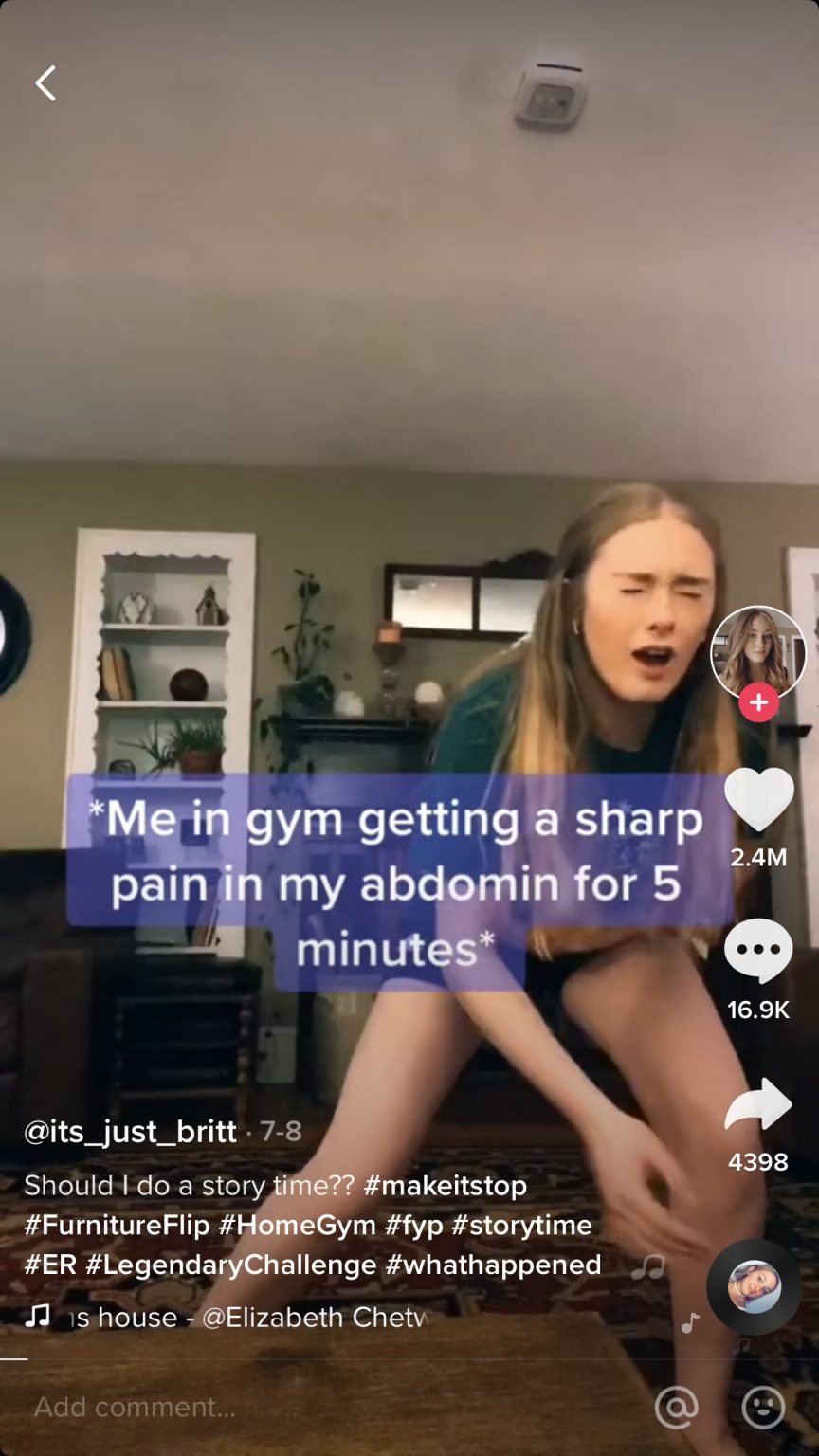 This is not the first time a story-telling trend like this has received viral status. This is because Gen Z, a generation characterised by their 8 seconds and less attention spans, have begun to replace TV with TikTok, where short-form entertaining content is readily available. Users engage in this trend purely because they are intrigued by the story and want to see how the story ends.
Fanbytes by Brainlabs quickly acknowledged this user behaviour and utilised it to maintain the momentum of JP Saxe's track 'If the world was ending'. They asked influencers to create scenarios for the end of the world and tasked them with showcasing memories that they missed during lockdown whilst playing on the 'if the world was ending' lyric.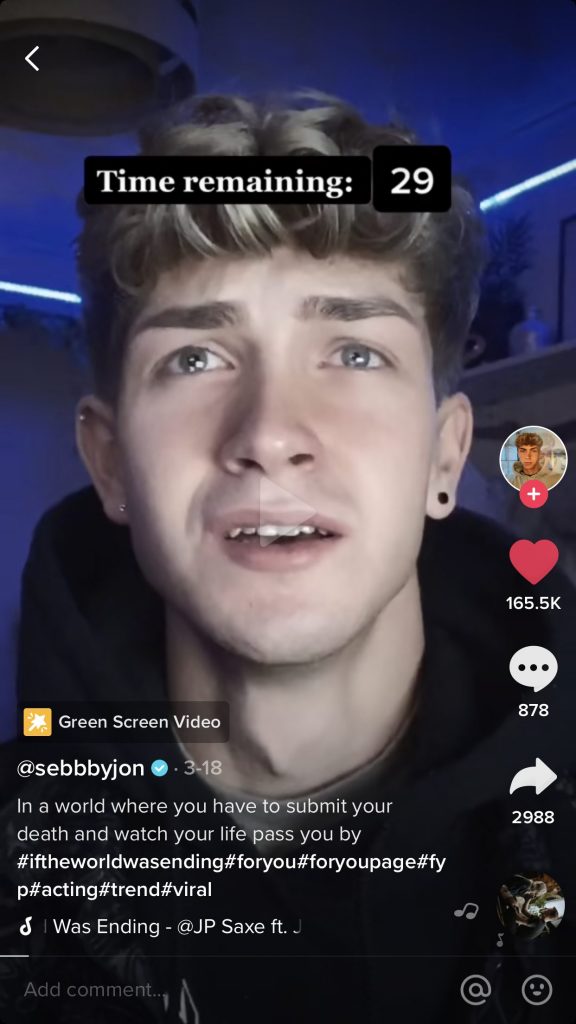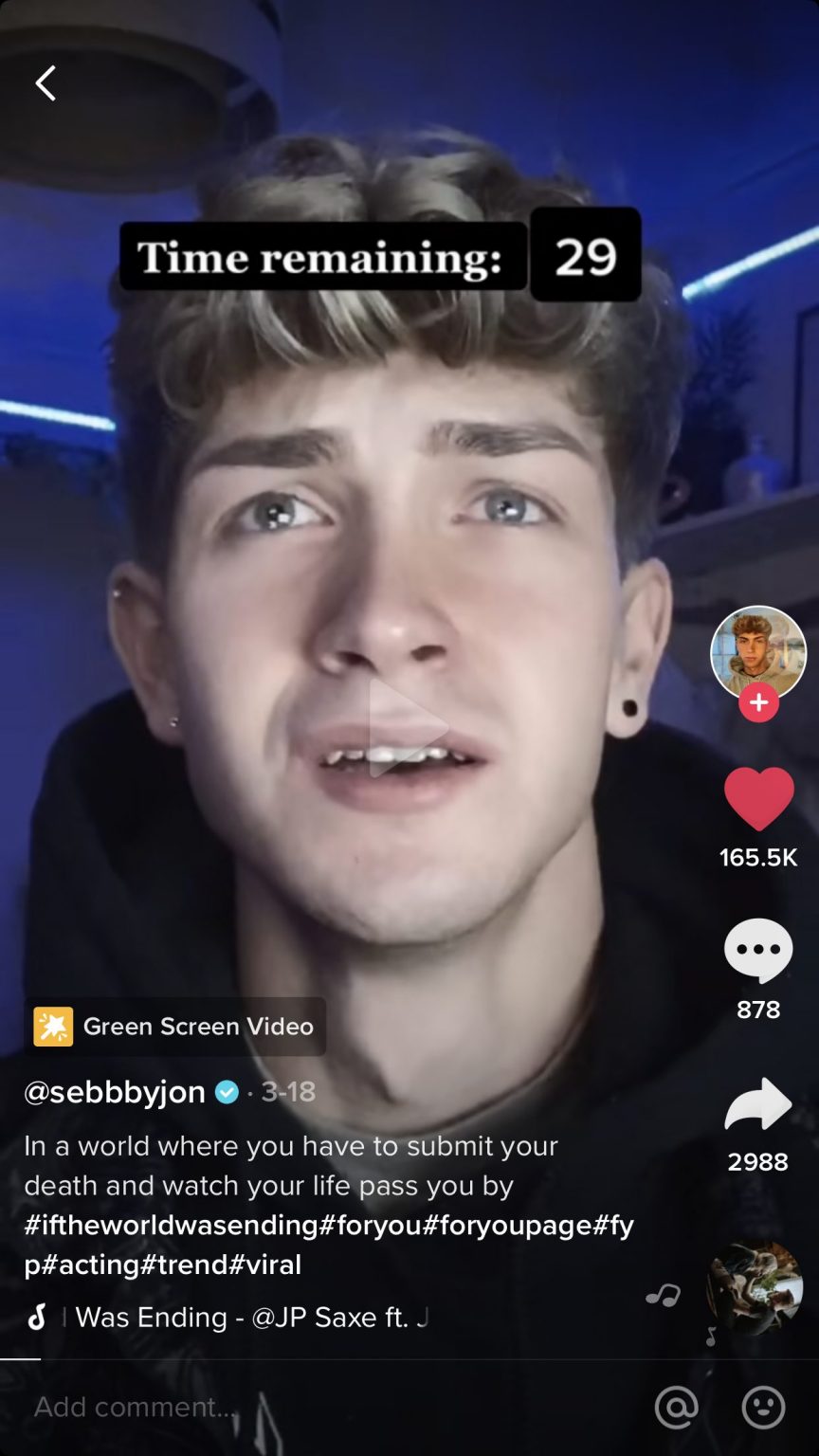 Some influencers created light-hearted and comedic videos whilst others created heart-felt and emotional ones. The one thing they had in common was that they were telling a story through their content and this really resonated with their audiences and kept them hooked as a result.
Fanbytes by Brainlabs were able to garner 400,000 influencer views, 550,000+ user-generated content, an engagement rate of 31.53% and off the back of its viral success, in part helped by their campaign, it broke into the Billboard Hot 100 and the UK Top 20 Singles Chart.
---
Leveraging influencer communities
A lot of brands' secrets to high engagement on TikTok comes from leveraging influencer communities. These influencers live and breathe TikTok and have built their followings from the quality of the content that they have created. They're native to TikTok and know how to use its tools, features and trends to their advantage.
Because of this, these fan bases tend to be highly engaged and interested in what they have to say, so when they partner and become affiliated with your brand, you are seen just as positively in association and are given access to an already warmed up audience.
This is why Fanbytes by Brainlabs leveraged influencer communities to grow their own beauty account, Bytestyle. By harnessing relevant influencers' fanbases, Bytestyle grew to over 10,000 targeted followers in just a month. They targeted young females in the UK, Canada and the US, using a combination of influencer marketing and paid ads and created a following of users with specific interest in beauty and/or lifestyle.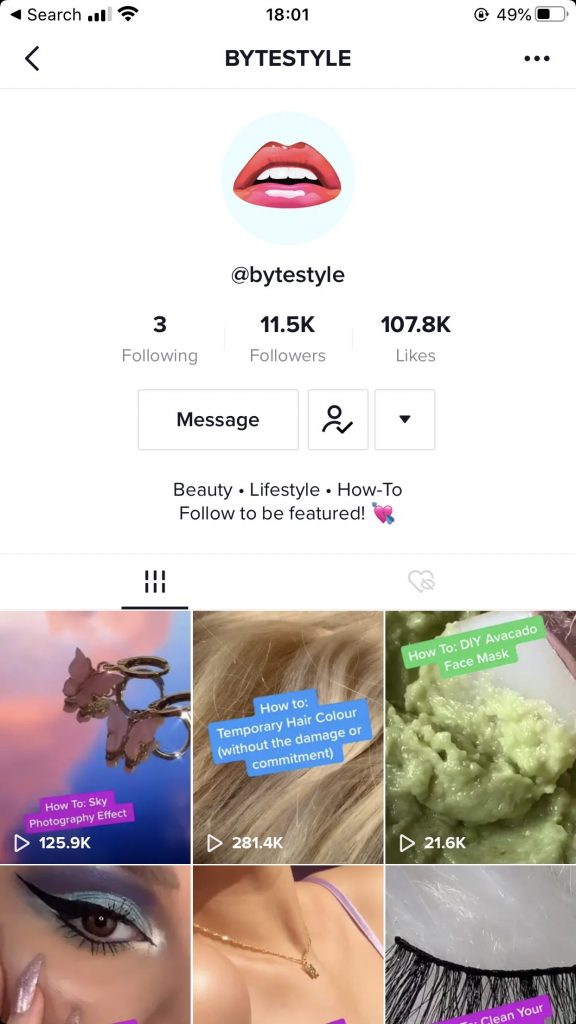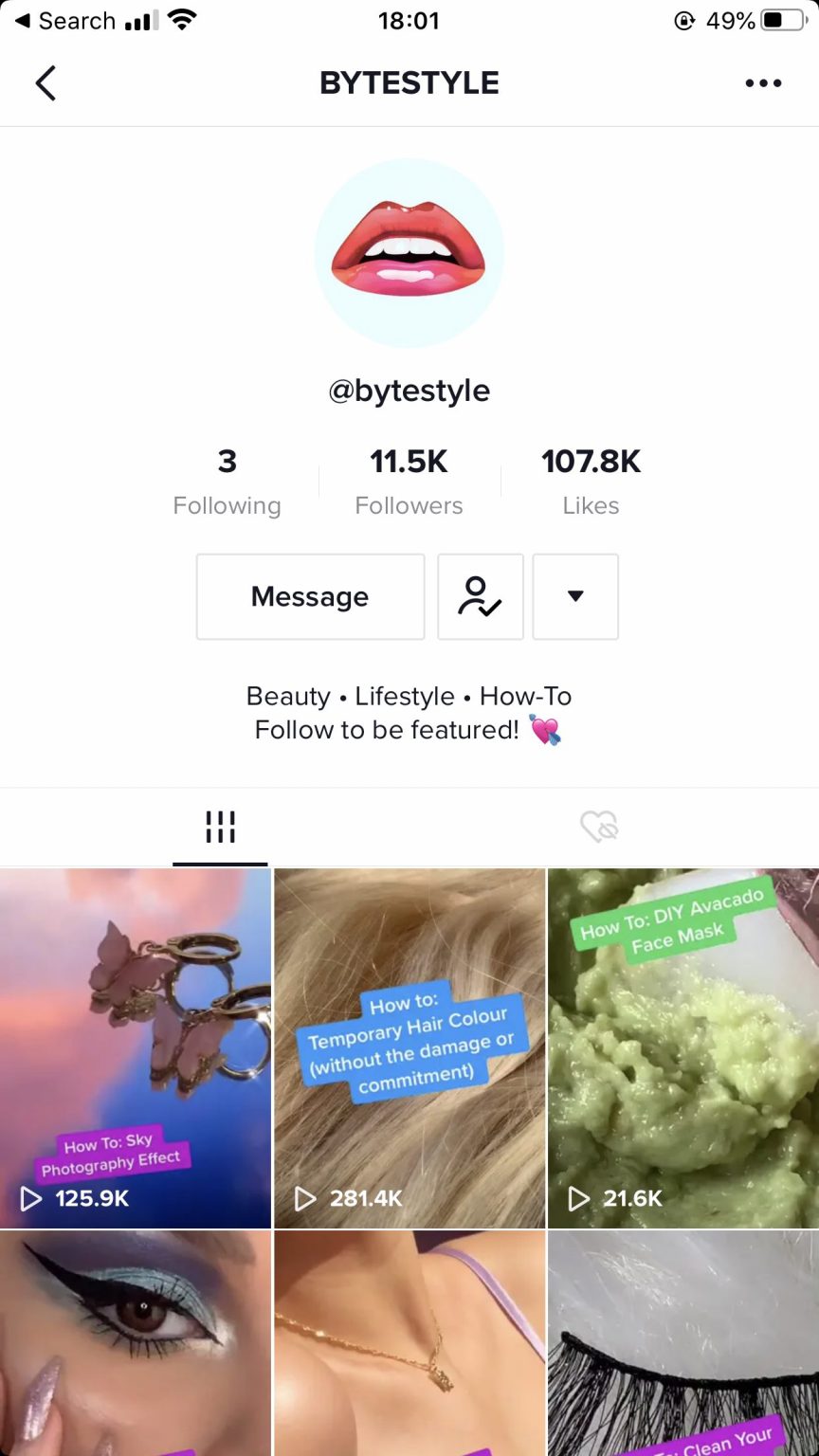 With an average engagement rate of around 30%, the account continues to grow weekly by the hundreds, bringing persistently more traffic and engagement to the page and its videos.
Utilising existing fan communities on TikTok can also help you raise your brand profile on the platform which was the goal of Fanbytes' campaign with a mobile gaming app. We started up a page for the app on TikTok and used six influencers from the UK and USA to create content for them.
Five of the influencers made two pieces of organic and original content - one for their own personal TikTok page to drive traffic over, and one for the mobile app's page. The targeted campaign resulted in over 26K followers for the page and 630K+ impressions.
These incredible results from the above campaigns confirm the power of influencer marketing and provide plenty inspiration for your brand to master the platform.
---
Stay one step ahead
To stay on top of how your brand can smash it on TikTok, stay active on the app and what it has to offer. And if you want to get regular updates on the latest TikTok trends and how you can use them on your channel straight to your inbox, make sure you sign up to our newsletter here.
Author bio