Advertising Disclosure
Advertising disclosure:
Our partners compensate us. This may influence which products or services we review (also where and how those products appear on the site), this in no way affects our recommendations or the advice we offer. Our reviews are based on years of experience and countless hours of research. Our partners cannot pay us to guarantee favorable reviews of their products or services.
Business owners in the grocery industry understand the challenges of increasing revenue and reaching more customers while maintaining profitability. Fortunately, Instacart offers a comprehensive solution that can help businesses achieve these goals and more. By leveraging Instacart's online ordering and delivery services, businesses can expand their customer base and improve their return on investment.
The growth is largely contributed by the platform's advertising solutions provided to businesses to help them reach a wider audience and drive sales on the Instacart platform. Advertisers can choose from various advertising formats, including sponsored products, banner ads, and search ads, to promote their products and increase visibility.
However, while Instacart is a powerful tool for businesses looking to increase their ROI, navigating the digital landscape can be daunting. That's where an Instacart advertising agency comes in. By partnering with a trusted agency, businesses can take advantage of Instacart's advertising features, such as sponsored product listings and targeted ad campaigns, to reach even more potential customers.
An experienced agency can help businesses optimize their Instacart presence and drive conversions, leading to increased revenue and a stronger bottom line. With the right strategy and execution, an Instacart advertising agency can help businesses achieve their goals and take their online grocery sales to the next level. So why not partner with the best and let an Instacart advertising agency help you achieve the success you deserve?
---
9 Leading Instacart Advertising Agencies to Dominate the Platform:
---
Why Do Businesses Need an Instacart Advertising Agency?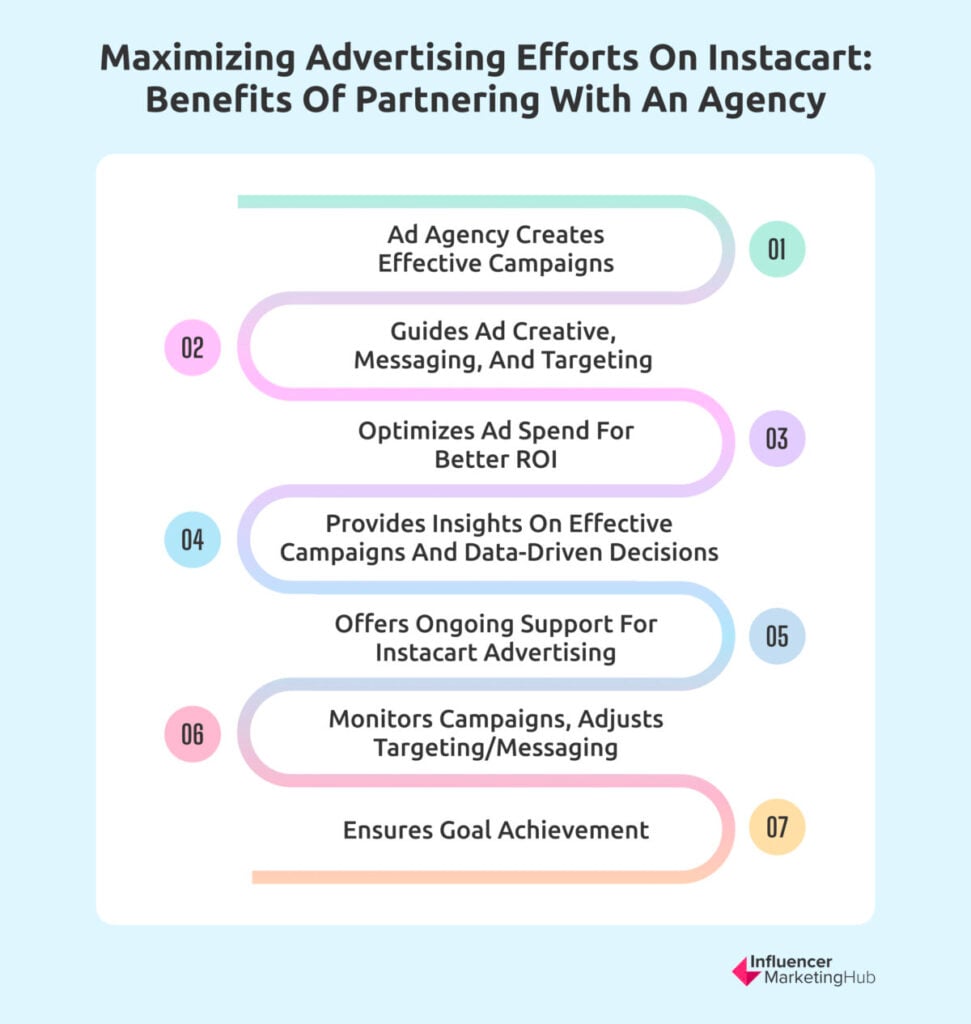 An advertising agency can provide a range of services to help businesses with their Instacart advertising efforts.
The popularity of digital grocery shopping is surging faster than in-store grocery shopping, and it is becoming a larger component of total grocery sales in the US. By 2025, the average yearly spending of each digital grocery shopper is expected to increase to $1,524.84, up from $856.47 in 2021. Although this growth is lower than other retail categories that are digitally advanced, it still represents a significant increase in absolute terms, given the massive size of the grocery market.
These numbers highlight the importance of utilizing advertising on Instacart, and the potential benefits of partnering with an agency to maximize your advertising efforts on the platform.
Here are a few examples of how an agency can help:
Firstly, an advertising agency can help businesses create effective ad campaigns that resonate with their target audience. They can provide guidance on ad creative, messaging, and targeting to help businesses maximize their reach and engagement.
Secondly, an agency can help businesses optimize their ad spend and achieve better ROI. They can provide insights into which campaigns and strategies are most effective, allowing businesses to make data-driven decisions and get the most out of their advertising budget.
Thirdly, an agency can provide ongoing support and optimization for businesses' Instacart advertising efforts. They can monitor campaigns, adjust targeting and messaging as needed, and provide regular reporting and analysis to ensure that businesses are achieving their goals.
The benefits of partnering with an advertising agency for Instacart advertising include improved visibility, increased sales and revenue, better ROI, and a streamlined process for managing advertising efforts on the platform. Additionally, working with an agency can free up time and resources for businesses, allowing them to focus on other important aspects of their operations.
Now let's see the ten best agencies for Instacart advertising.
Top
instacart advertising agencies
2024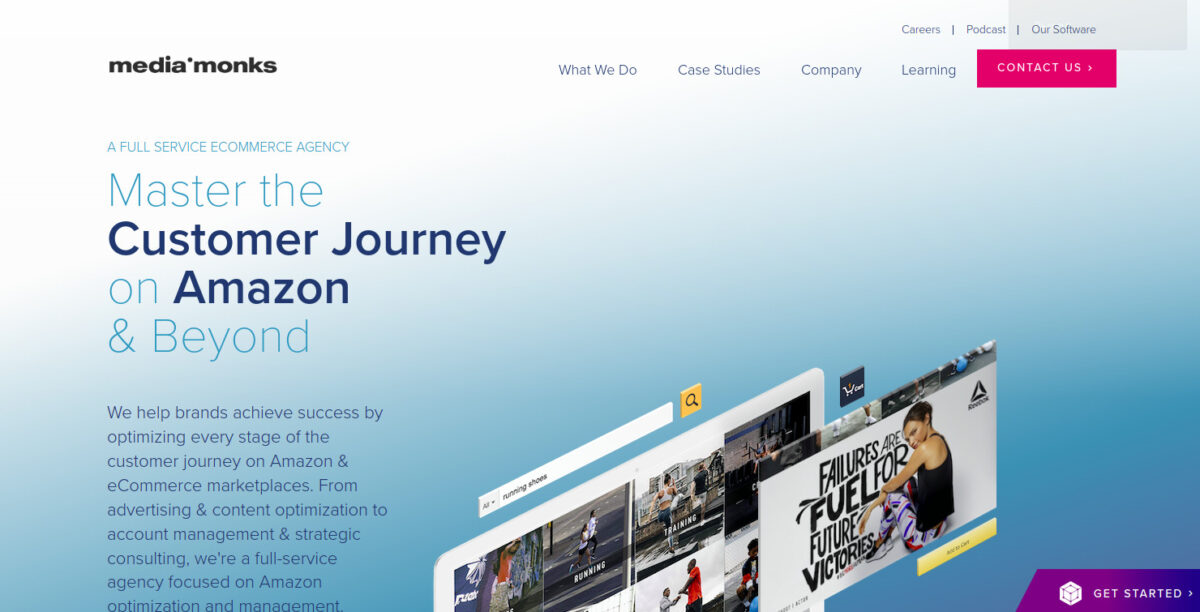 Orca Pacific provides a range of services that can help brands achieve their goals on Instacart, including Featured Product Ads, keyword analytics, and performance measurement.
One of the key services that Orca Pacific offers is Featured Product Ads, which are search-based ad placements that allow brands to reach Instacart customers at the point of sale. This tactic can support a range of goals, including sales growth, category share, and awareness building. Orca Pacific's team starts by understanding their clients' business goals and developing a Featured Product strategy that will help them capture sales and achieve their goals, even when competition is stiff. They use the right combination of data and expertise to maximize important KPIs and deliver incremental revenue at every opportunity.
Orca Pacific also provides keyword analytics to surface the best keywords for increasing sales and capturing incremental orders. With access to their best-in-class software powered by Kenshoo, their team makes data-driven decisions about which keywords to bid on and how much to bid based on their clients' goals. As the competitive landscape changes, they can spot windows of opportunity to increase their clients' paid share of voice. They also provide insight into the performance of their clients' campaigns so they can track efficiency and performance over time.
One potential drawback of working with Orca Pacific is that they may not be the most cost-effective option for brands with limited budgets. However, they work within their clients' bounds to achieve the best possible results for their business.
Headquarters: Seattle, Washington, USA
Number of employees: 201-500
---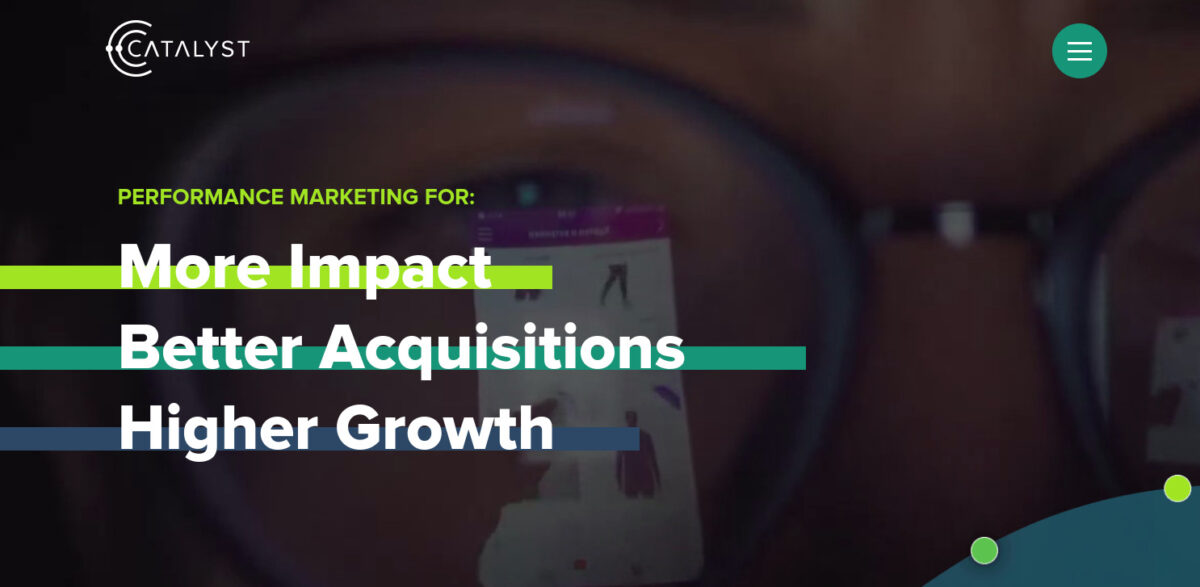 Catalyst provides full strategy, planning, execution, and optimization for both paid and organic search across Instacart Advertising, which enables brands to reach Instacart's customers, drive sales, and unlock new data and insights.
Catalyst's end-to-end Instacart advertising services include UPC prioritization, paid and organic integration, keyword strategy, competitor strategies, test & learn ideation, execution, and management, integrated reporting, measurement, and QA, as well as Featured Content Ads. Catalyst integrates organic optimization of Instacart content with paid strategies, such as integration with other retailer and search engine strategies and execution, budget and bid management, ongoing optimization to maximize results and drive efficiencies, and keyword and category prioritization to drive "share of shelf."
Moreover, Catalyst's Instacart product detail page content strategy and SEO services aim to maximize sales through keyword research, content strategy, copywriting, image & asset optimization, and content syndication to Instacart. The Instacart product detail page template has over 200 fields that can be populated with the most relevant product information, and a content-rich page increases both organic ranking and conversion rate.
Headquarters: Boston, USA
Number of Emoloyees: 201-500
---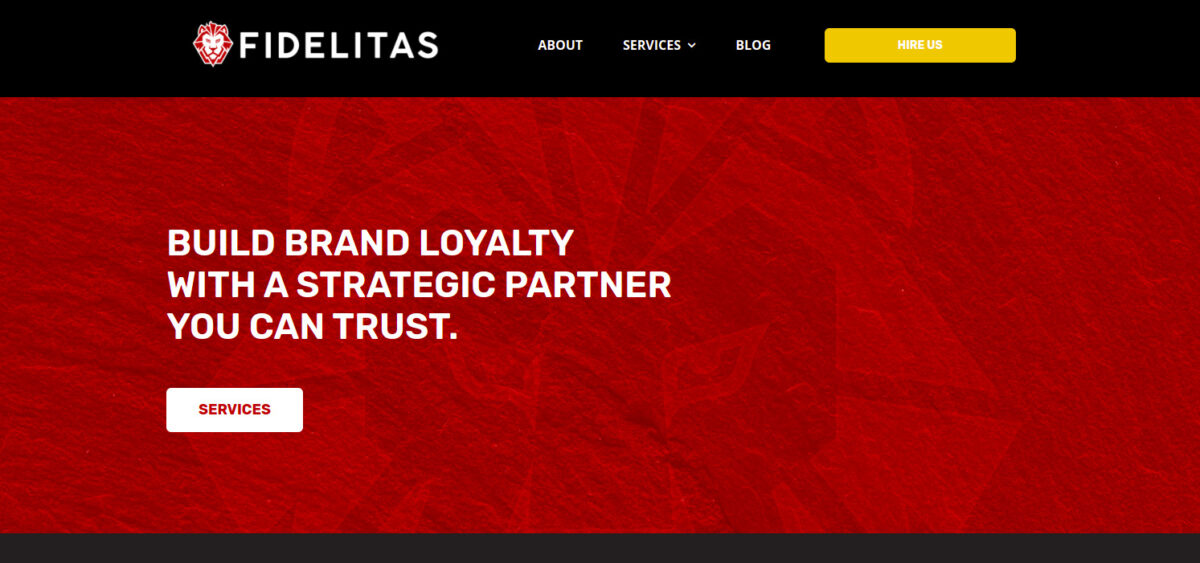 Fidelitas is a full-service digital marketing agency that offers Instacart advertising as one of its services. With a focus on data-driven strategies and targeting, Fidelitas has a proven track record of delivering results for its clients.
One of the standout features of Fidelitas is its data-driven approach to Instacart advertising. The agency uses advanced analytics and targeting to identify the most effective strategies for reaching and engaging Instacart shoppers. This approach allows Fidelitas to create highly targeted campaigns that deliver maximum ROI for its clients.
Another key advantage of working with Fidelitas is the agency's experience and expertise in eCommerce marketing. The agency has a deep understanding of the Instacart platform and the unique challenges and opportunities it presents for businesses. This expertise allows Fidelitas to create custom campaigns that are tailored to each client's specific goals and objectives.
One potential downside of working with Fidelitas is that the agency's services can be expensive, especially for smaller businesses or startups. However, for larger eCommerce brands or businesses with a significant marketing budget, Fidelitas can be a highly effective partner for Instacart advertising.
Headquarters: San Diego, California, US
Number of Emoloyees: 11-50
---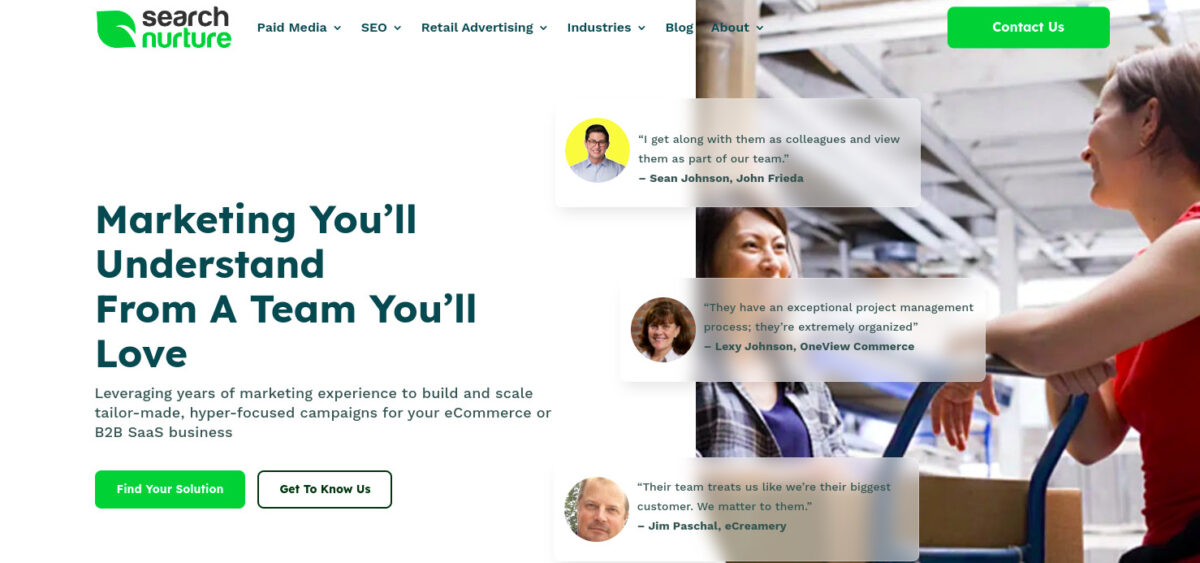 Search Nurture has a proven track record of helping businesses drive growth and revenue on the Instacart platform through highly targeted and data-driven campaigns.
With a keen understanding of the Instacart platform, the agency is well-equipped to help businesses increase their sales and revenue. By leveraging this expertise, Search Nurture can design customized marketing campaigns that are tailored to the unique needs and objectives of each client. This level of personalization ensures that businesses can achieve their desired outcomes efficiently and effectively.
One of the many perks of collaborating with Search Nurture is their unwavering commitment to data-driven marketing strategies. This innovative agency utilizes cutting-edge analytics and targeting techniques to pinpoint the most impactful ways to connect with Instacart shoppers. By employing this razor-sharp approach, Search Nurture designs meticulously tailored campaigns that deliver the highest return on investment for their clients.
Through the use of advanced analytics and targeting, the agency can identify the most effective methods for reaching and engaging with Instacart shoppers. By adopting this approach, Search Nurture is able to create highly targeted campaigns that provide the best possible return on investment for their clients.
In addition to Instacart advertising, Search Nurture also offers a range of other digital marketing services, including SEO, PPC, and social media marketing. This makes Search Nurture a one-stop-shop for businesses looking to grow their online presence and drive revenue through Instacart.multiple channels.
Headquarters: Oakland, CA, US
Number of Employees: 11-50
---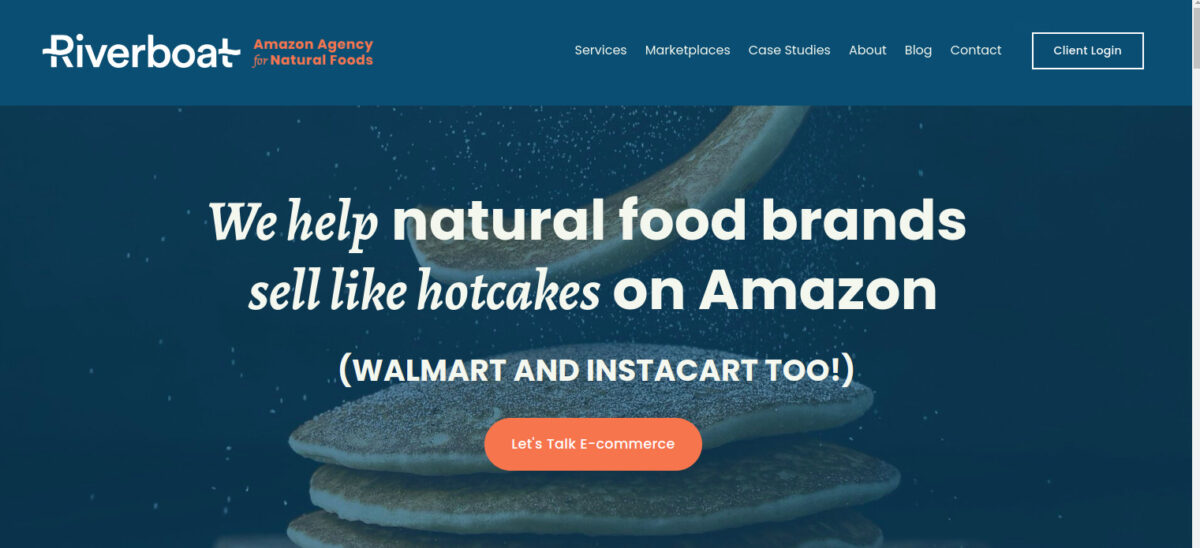 Riverboat is a highly competent and effective Instacart advertising agency that provides top-tier services to natural CPG food brands. Their full-funnel approach encompasses all aspects of managing an Instacart account, including operations, creative, and advertising, to drive efficiencies and growth.
Riverboat begin all engagements with an audit to assess current account status, product set, and competitors, ensuring that margins are improved and assets are translated into beautiful product listings.
Once the product pages are retail-ready, Riverboat moves into growth mode, managing advertising and merchandising. They optimize their strategies to make a brand even better, improving advertising efficiency, expanding internationally, and bug fixing.
Riverboat's expertise in Instacart advertising is exceptional, allowing them to leverage insights found on other marketplaces to grow the retail sales and brand. They also understand the importance of mobile browsing, ensuring listings are set up for optimal mobile browsing experience. Their full-funnel approach, expertise, and dedication to growing businesses make them one of the best Instacart agencies in the industry.
Headquarters: Boulder, Colorado, US
Number of Employees: 2-10
---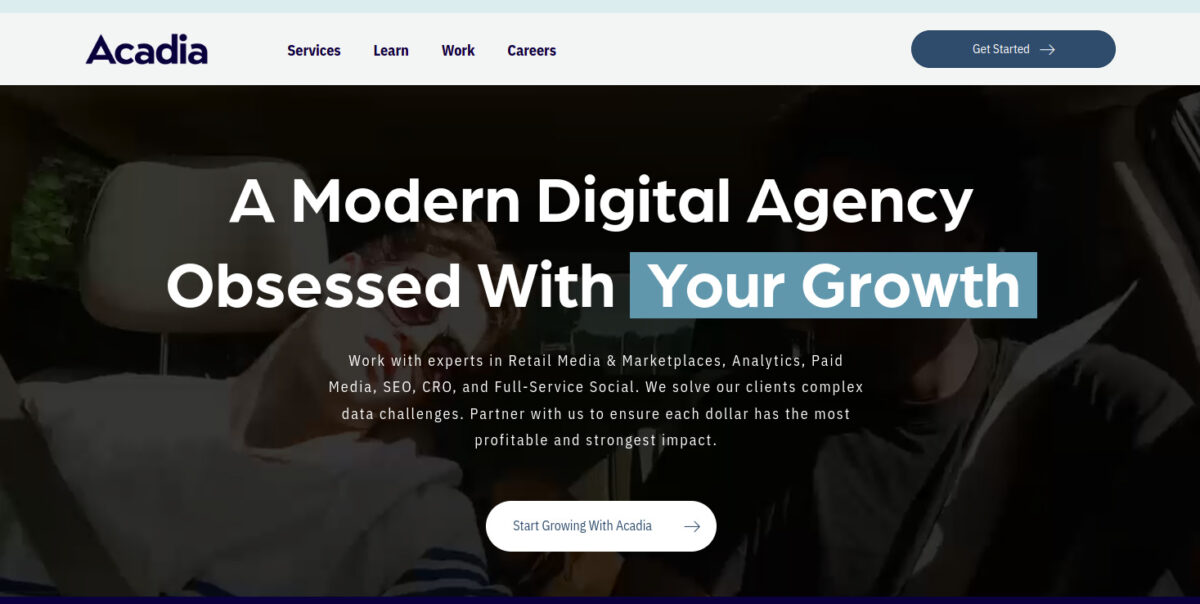 Acadia is an omnichannel brand agency that applies data-driven strategies to help clients achieve their business objectives. The experts at Acadia have introduced Objectives and Key Results as a helpful technique for measuring KPIs on Instacart. By analyzing key levers, they have discovered some important cause-effect relationships that can determine which metrics should steal a brand's focus.
The full-service digital agency offers services that help brands achieve their main goals of growth or profitability on Instacart platform. They analyze specific factors that influence a brand's ability to grow, such as market share budget management, and provide action items to achieve the greatest number of impressions and clicks while simultaneously working to win over competitors.
Acadia emphasizes the importance of understanding the data that goes behind ad placements on Instacart. Featured Product ads are typically placed at the top of the page, even before organic search results. Since ads in the top 3 spots generate 90% of all clicks in paid placement, brands that want to succeed on the platform need to be more assertive with their bids and aim for the best placements, which is something that Acadia excel in.
Headquarters: Atlanta, Georgia
Number of Employees: 51-200
---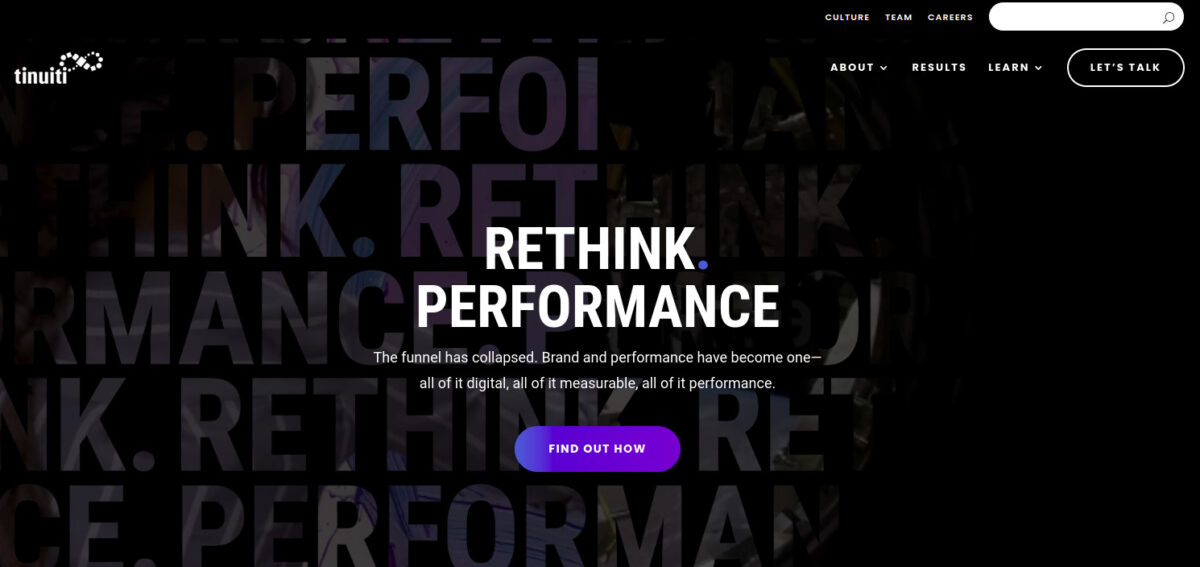 Tinuiti is a marketing agency that specializes in helping brands achieve their goals on various online marketplaces, including Instacart.
One of the prominent features of Tinuiti's Instacart Acceleration Program is its use of MobiusX, an AI-enabled eCommerce activation tool. With MobiusX, Tinuiti can analyze historical bids, budget, and keyword trends to identify incremental budget expansion opportunities across marketplaces. This tool enables Tinuiti to offer strategic and tactical management services to its clients, ensuring that they get the most out of their Instacart advertising campaigns.
Tinuiti's Instacart team is staffed by experts with deep marketplace experience, and they offer flexible partnership models that can be tailored to a client's specific needs. These models include Flexible Commitment, Blended Partnership, and Long-Term partnership options.
This performance-driven agency understands the platform's reach and competitive edge and works to ensure that its clients' products end up in the right place and reach the right customers.
Headquarters: New York, US
Number of Employees: 1,001-5,000
---
Jungle Topp is an ad agency that specializes in Instacart advertising, helping brands reach Instacart customers at the point of sale through search-based ad placements. The agency provides a range of services, including marketplace ads, featured products, delivery promotions, coupons, and banner ads, among others.
One of the advantages of working with Jungle Topp is that there are no set-up fees or long-term contracts required, making it a low-risk agency to work with. Additionally, their services are cheaper than alternatives, which is always a plus for businesses on a budget.
Jungle Topp leverages proprietary data to increase their clients' sales, category share, awareness, and feature the right products in the right locations at the right time. They start by conducting extensive keyword research to leverage the highest-performing organic keywords on Instacart and other marketplaces. The agency then executes different campaigns focusing on specific product lines, each utilizing numerous Ad Groups based on symptoms, product strength, and type.
One of the agency's success stories involved helping a large global Omega-3 health supplement brand expand its reach and build more trust with its target market. The strategy involved holding back on branded keywords while aggressively bidding on category keywords to maximize impressions and clicks and establish organic baseline sales numbers. The second iteration then launched into aggressive bidding on branded keywords to go head to head with competitors. Throughout implementation, high-performing keywords were filtered for and boosted using both AI and manual tactics.
Jungle Topp seems to have a strong focus on data-driven decision-making and expertise in leveraging the Instacart platform to drive sales and achieve business goals for their clients. One potential downside could be that they may not have as comprehensive of a suite of services as other agencies, but their focus on Instacart advertising could be a benefit for businesses looking to specifically target Instacart shoppers.
Headquarters: Boston, MA, US
Number of Emoloyees: 2-10
---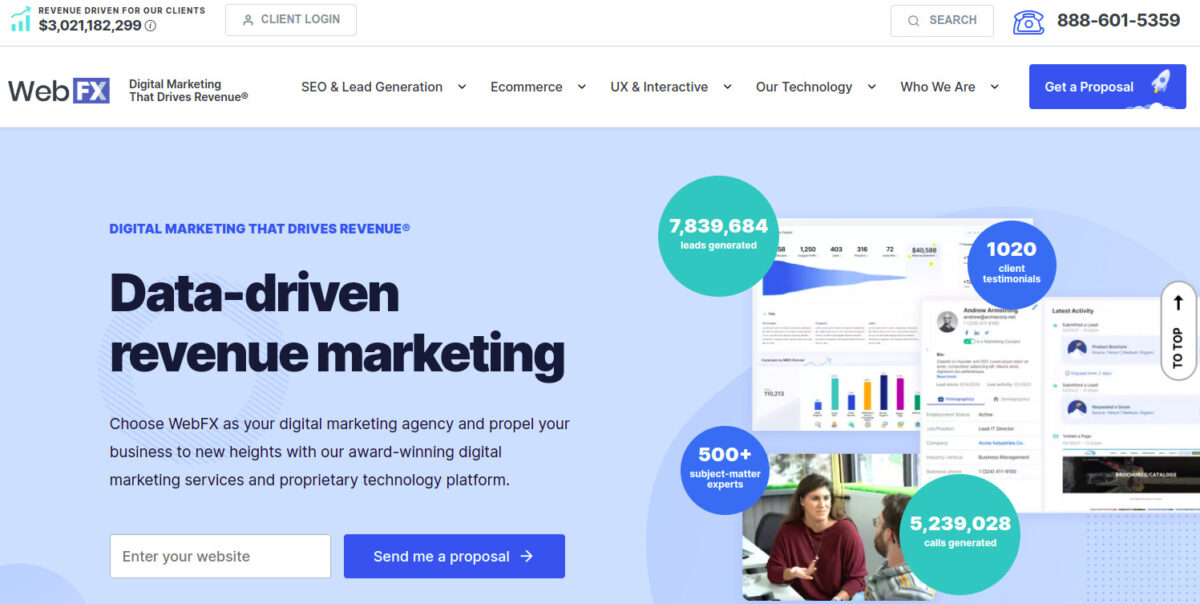 WebFX is a leading Instacart advertising agency that can help businesses increase their revenue with custom strategies, an expert team, and an advanced AI platform.
With a team of over 500+ marketing experts, WebFX offers a wide range of services that help in reaching more people interested in what businesses offer on Instacart, including keyword targeting, ad group management, bid management, budget management, and product image management.
WebFX offers is keyword targeting, which ensures that businesses are reaching the right audience with their ads. They also offer ad group management, which helps in optimizing the performance of the ad groups to reach the desired goals. Bid management is another service that WebFX provides to ensure that businesses get the most out of their ad budget on Instacart.
With budget management, businesses can effectively manage their ad spend and optimize their return on investment. They also create customized Instacart campaigns tailored to businesses' needs and deliver campaigns that clients love.
Headquarters: Harrisburg, Pennsylvania, USA.
Number of Employees: 501 – 1000
---
Frequently Asked Questions
What is Instacart advertising?
Instacart advertising is a digital advertising platform that allows CPG (consumer packaged goods) brands to reach Instacart customers with targeted ads at the point of sale. As the second e-commerce website with highest online traffic growth in the US in 2022, Instacart gives brands access to high-value shelf space in the digital aisles of major grocery chains across North America with advertising opportunities.
Why should I use an Instacart advertising agency?
An Instacart advertising agency can help you maximize the ROI of your advertising campaigns on the platform. With expertise in the nuances of the Instacart marketplace, an agency can develop a Featured Product strategy that will help you capture sales and achieve your goals, even when competition is stiff. Additionally, an agency can provide you with access to best-in-class software powered by Kenshoo to make data-driven decisions about which keywords to bid on and how much to bid based on your goals.
What services does an Instacart advertising agency provide?
An Instacart advertising agency provides a range of services to help CPG brands succeed on the platform, including:
Featured Product Ads
Marketplace Ads
Delivery Promotions
Coupons
Banner Ads
Keyword research and analysis
Campaign management and optimization
Performance measurement and reporting
How much does it cost to use an Instacart advertising agency?
The cost of using an Instacart advertising agency will depend on a variety of factors, including the scope of your campaign, the level of expertise required, and the agency's pricing model. Some agencies charge a percentage of your ad spend, while others charge a flat fee or hourly rate.
For example, some agencies may charge $250/month with up to $5,000 in monthly ad spend. As the ad spend goes up, the pricing for agency would go up as well. It's important to discuss pricing with the agency upfront and to clarify any potential hidden costs.
What are the benefits of using an Instacart advertising agency?
The benefits of using an Instacart advertising agency include access to expertise in the platform, data-driven decision making, and the ability to optimize campaigns for maximum ROI. Working with an agency can also help businesses establish themselves early on the platform and gain a first-mover advantage, as well as deliver incremental revenue and capture sales in a highly competitive environment. Additionally, agencies can help businesses navigate the quickly evolving Instacart marketplace, and tailor advertising strategies to meet specific business goals and KPIs.