When it comes to Instagram, engagement is everything. It's the very factor that determines how connected you are with your audience. So whether you're a brand or a content creator, this metric shouldn't be overlooked.
And if you're looking for ways to boost your Instagram engagement, look no further. This post gives you an in-depth guide into engagement rates on Instagram and how to improve it.
---
8 Powerful Instagram Engagement Tips:
---
What Is Instagram Engagement?
Instagram engagement rate is a measure for how people are responding to and interacting with your content. It goes beyond follower count and considers metrics such as:
Likes

Comments

Shares

Saves

Link clicks/swipe-ups

Hashtag usage

DMs

Mentions

Stories sticker interactions
---
What Is a Good Engagement Rate on Instagram?
Common sense would determine that the higher the engagement rate, the better. But what constitutes as "high" according to the platform standards? Most experts would recommend shooting for a minimum of 1%, especially with Instagram constantly seeing higher engagement rates than other social networks.
According to a Rival IQ study, the median engagement rate on Instagram is 0.98% across all industries (though some industries certainly see higher media engagements). Meanwhile, the median engagement rate for Facebook is at 0.08% and Twitter is at 0.045%. So the goal is to achieve an engagement rate of at least 1%, although it's certainly favorable to see higher numbers.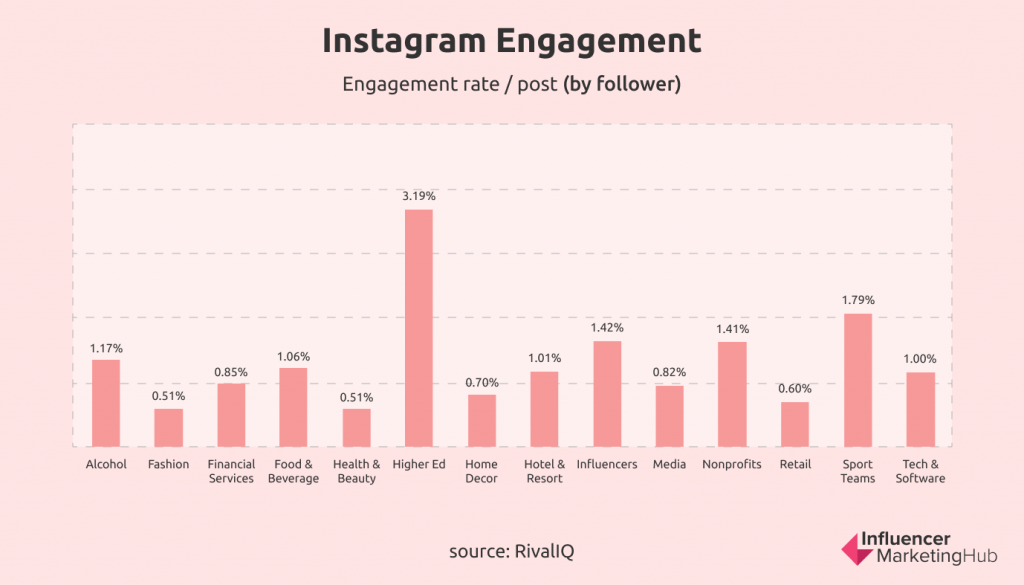 ---
Why Engagement Matters
So now the question is – why should you care about Instagram engagement? There are several reasons why engagement matters on Instagram, with the main ones being:
It's essential for content visibility. The

Instagram algorithm

prioritizes content that people are most likely to interact with. This means that it's more likely to prominently display posts from topics and accounts that they engage with frequently. So if your content gets a ton of engagements, it stands a better chance of being displayed to your followers and other relevant users.

It helps you gauge how your followers are responding to your content. High engagement rates on your posts mean that your content is resonating with your audience and that your content strategy is working. Low engagement rates suggest that you need to work on improving your content and posting strategies.

For brands, it also helps you

identify potential influencers

to work with. Engagement metrics give you an idea of how good the influencer is at engaging their audience, allowing you to choose the most influential creators for your campaigns.
---
How to Measure Instagram Engagement
Instagram Insights come with built-in analytics to measure the interactions and engagements on your posts and Stories. What's great about Insights is that you get to see the engagement metrics for different content types – feed posts, Stories, Reels, videos, live videos, and promoted content.
Instagram engagement rate is typically measured based on follower count. But you can also measure it against your impressions. The following formula is used in both cases:
Engagement rate = (Total engagements/Total followers or Total impressions) X 100
Additionally, you can use our Instagram Money Calculator to measure your account's overall engagement rate. While this tool was built for calculating the estimated earnings for influencers, it also analyzes other profile metrics like follower count, average likes, and engagement rate. It even shows you a breakdown of your audience's interests to get a better sense of how to engage them.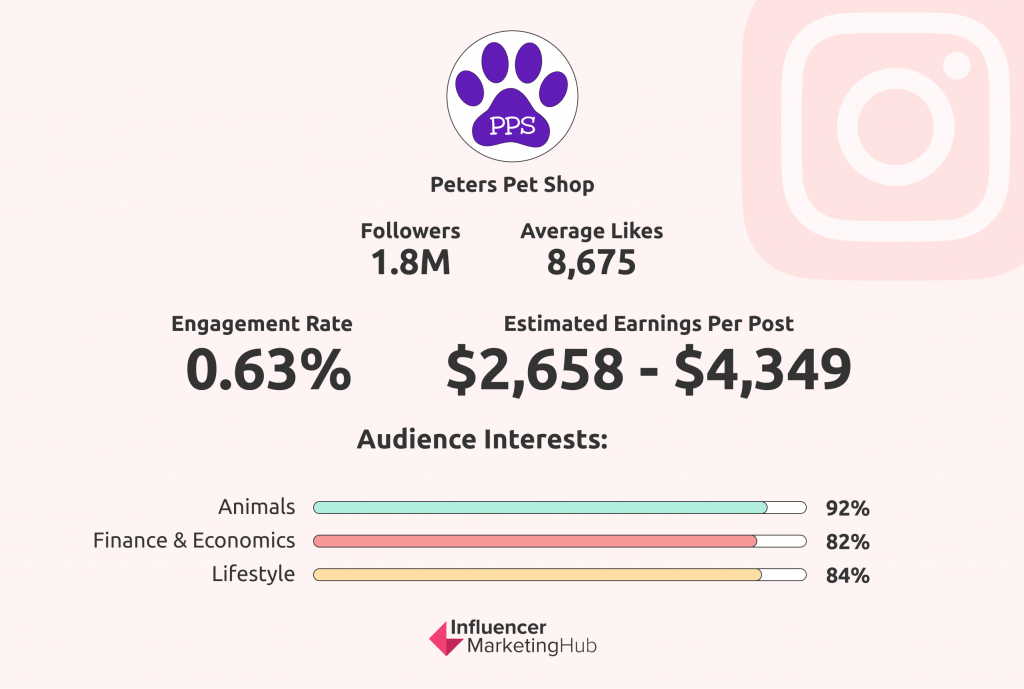 And if you want to measure engagement for multiple subsidiary accounts, you can also use our Instagram Bulk Engagement Calculator. This tool lets you run a bulk engagement check for up to 20 Instagram accounts at a time. Not only does it give you a breakdown of the engagement rate for each account, but it also calculates the average engagement rate across all those accounts.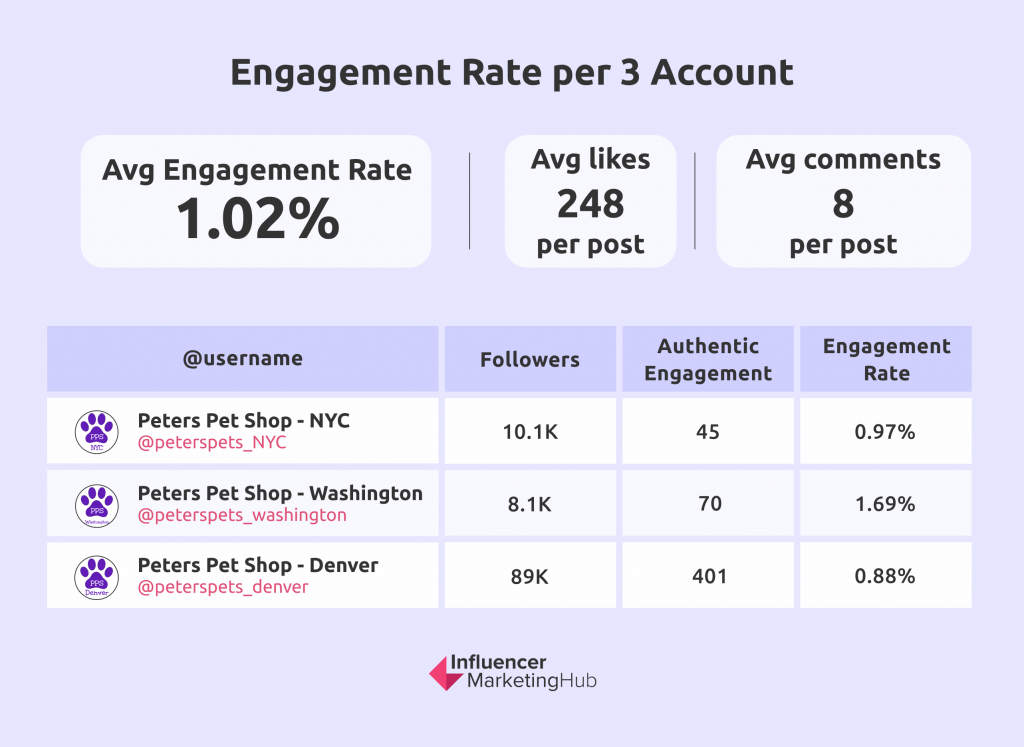 ---
Tips to Increase Instagram Engagement
Now that we've established the importance of Instagram engagement and how to measure it for your brand, let's get into the practical aspects. Here are some tips to increase your engagement rate on Instagram:
1: End Your Captions with Prompts/Calls to Action
One of the best ways to get people to engage with your content is by giving them a reason to do so. Make the most of your caption space to give your followers a prompt or a call to action that would get them to engage. You could ask questions, give them direct instructions on what to do, or invite them to leave a comment.
Keep in mind that your prompt or CTA should be relevant to the content of the post. It wouldn't make sense to ask people about their favorite books in a mirror selfie post, for example. But it could help if you wrote a personal anecdote before asking a relevant question.
Honest Beauty created a fun carousel post featuring Valentine's Day cards from the brand's most popular products. They then asked their followers to comment on which Valentine they're crushing on the most.
---
2: Create Content People Would Want to Save
You can also drive engagement by getting people to save your content to their collections. This could be anything from inspirational quotes to valuable reference material–just make sure it's the type of content that people would want to keep coming back to.
Ideally, informative graphics are the best way to get people to hit the "Save" icon because they provide valuable information. To get even better engagements, you could turn your infographic into a carousel post that people can swipe if they want to keep learning. In fact, carousels have a much higher engagement rate per post (1.92%) compared to regular image posts (1.74%) and videos (1.45%).
In the following post, for example, tentree shared a carousel post with an infographic about tree equity. They included a caption asking people to swipe to learn more about the topic.
---
3: Share Relatable Memes
Memes make the world go round. They're the perfect format for sharing creative jokes and hilarious takes on relatable situations. And if you want people to engage with your posts, you need to be relatable. Your followers should be able to laugh with you so they can feel closer to you.
That's why relatable memes are the perfect way to get people to engage with you and share your posts with their friends. The best part is you can always find creative ways to turn industry-specific experiences into funny memes.
Barkbox has a strong meme game, featuring comical photos of dogs and highly relatable situations. No wonder they get so much engagement on their posts. The following meme, for example, received over 10,000 likes.
---
4: Make the Most of Interactive Stickers
Interactions aren't just limited to the posts on your feed. You can also drive engagements through Instagram Stories. Instagram provides you with plenty of interactive stickers that you can use to engage your audience. Here are a few examples of how to use these stickers:
Use the poll sticker to gauge people's opinions regarding two choices. This is a great way to see what types of content people want to see from you, which products they like more, or how they feel about something. You could even use it to play a fun voting game just to get your followers to engage or understand them better.

Use the countdown sticker to count down to an upcoming event such as a new product launch or an Instagram Live session. Encourage your followers to set a reminder so they don't miss the event.

Get people to vote how much they like something using the emoji slider.

Share a fun quiz related to your brand, products, or industry.

Use the question sticker to collect questions for an AMA or Q&A session. This sticker can also be used to get recommendations from your audience.
For example, Cult Beauty created an #UpCloseOnSkin session where they asked questions related to skin and invited people to vote using the poll sticker and the emoji slider. They asked questions about personal skin-related experiences and even encouraged followers to submit photos of their own skin.
---
5: Be Responsive
One of the easiest ways to drive engagement is by responding to people's comments. You may get plenty of questions in your comments section about your content and products. Or in the case of content creators, there may be questions related to what you're wearing or where you bought a certain item featured in your post. Set aside some time to personally respond to these questions to drive up the engagement rate for your Instagram posts.
In the case of brands, the comments section may also feature some complaints or support-related questions. Take the opportunity to engage with your followers by responding to those comments and providing a solution.
Vetta Capsule takes this to the next level by responding to comments that don't even involve a question or a complaint. The brand takes the time to respond with emojis and thank you messages to keep things human and personal.
---
6: Schedule Your Posts at Optimal Times
Timing is one of the most important factors that influence your engagement rate. With new content posted every minute, yours could easily sink to the bottom of the feed unless it immediately gets engagements. This is why it's so important to get your timing right and share your posts at a time when your followers are most likely to engage.
According to several studies, the best times to post on Instagram are 10 AM on Fridays, 11 AM on Wednesdays, and 2-3 PM on Thursdays. But keep in mind that these optimal post timings may also change for each account. So it's important to look at your profile analytics data to see when your followers are most active.
Then use content scheduling tools to plan ahead and automatically push out your posts at the ideal times. Most of these tools will even provide you with recommendations on when to post based on the engagement data specific to your profile. Make the most of these suggestions to optimize your publishing schedule.
---
7: Create Fun and Interesting Reels Regularly
Since it launched in 2020, the Instagram Reels feature has become extremely popular among users. Similar to TikTok, this feature allows users to share short, entertaining videos that are highly discoverable on the platform through the dedicated Reels tab and the Explore page. And it's a great way for brands and content creators alike to drive visibility and engagement on Instagram.
In fact, at an average engagement rate of 22%, Reels get a lot more engagement than regular video content. Moreover, Instagram tries to give equal priority to Reels from smaller and bigger accounts as long as they see a good engagement rate. So if you want to improve your Instagram engagement, you can't afford to not use Reels.
If you're a content creator, you're probably already using Instagram Reels on a regular basis. But this feature is also a great way for brands to create fresh and engaging content to entertain and/or inform their audience. You could use Reels to share before and after shots, behind-the-scenes footage, product demos, how-to videos, and POV videos.
For example, a&bé Bridal Shop regularly creates Instagram Reels showcasing their bridal gowns, sharing customer experiences, and providing useful shopping tips for future brides in a fun and entertaining way. Naturally, these videos get a ton of views and engagements from their followers.
---
8: Leverage the Power of Giveaways
Nothing gets people to engage more than the chance to be rewarded with free stuff. And that's exactly why giveaways are so effective at driving engagements. To get an instant boost in engagement, launch an enticing giveaway campaign with rules that involve some form of interaction with your brand–whether it's to tag friends in the comments, like the post, or even share it in their Stories.
But make sure your giveaway is carefully designed so that it's enticing for both existing and prospective followers. That means offering prizes that are relevant and of value to your target audience. It could be free products, merchandise, or even experiences that your audience would appreciate.
To celebrate getting 1 million followers, Canva created a contest asking people to leave a comment to share what they loved most about the tool. As a reward, the top three responses would get three months of Canva Pro and brand merchandise.
---
Watch Your Engagements Grow
While Instagram engagement rate is a good measure of your content performance, it also plays a crucial role in improving visibility on the platform. So it's time to take the tips given above and start applying them to your Instagram marketing strategy.
Frequently Asked Questions
How do you get a good engagement on Instagram?
You can get a good engagement on Instagram by posting at the right time, sharing relatable memes, creating valuable content, and hosting giveaways.
Is 3% engagement good on Instagram?
With most experts recommending an engagement of at least 1%, a 3% engagement rate on Instagram is considered good.
Is 7% engagement good on Instagram?
With most experts recommending an engagement of at least 1%, a 7% engagement rate on Instagram is considered good.
How do you increase your engagement on Instagram in 2022?
There are many ways to increase engagement on Instagram in 2022, with the top ones being – creating Reels, leveraging interactive Stories stickers, and sharing informative carousel posts.
Why is Instagram engagement so low?
Low Instagram engagement rates could be due to a number of reasons. Some of the biggest reasons include – not posting at the right time, sharing low-quality content, not posting regularly, and not being responsive.