Advertising Disclosure
Advertising disclosure:
Our partners compensate us. This may influence which products or services we review (also where and how those products appear on the site), this in no way affects our recommendations or the advice we offer. Our reviews are based on years of experience and countless hours of research. Our partners cannot pay us to guarantee favorable reviews of their products or services.
If you are thinking about doing business in China and you are putting together a marketing strategy, you might want to consider using KOLs or key opinion leaders. They are the equivalent of social media influencers in China but where Western influencers are mostly bloggers and vloggers on Instagram or YouTube, Chinese KOLs are socialites, columnists and short video creators and have various channels through which they communicate with their followers.
There is some debate about whether KOLs and influencers are the same thing and, for the most part, they are. But there is one key difference between a key opinion leader and an influencer. Where influencers operate online, making their name and wielding their influence on social media, KOLs are the "go-to" people for their subject of expertise and operate both online on social platforms as well as in traditional media.
As a result of heavy censorship by the Chinese state, citizens have become heavily sceptical of traditional media and depend very much on their social networks for reviews and recommendations for products and services. This has created a booming online marketing industry, with more than 70% of Chinese Generation Z consumers buying products directly via social media. As a result, the KOL economy in the country has grown to an estimated US$8.6 billion.
In the absence of social media platforms like Facebook and Instagram, which are banned in China, KOLs use platforms like WeChat (the more evolved equivalent of WhatsApp) and Weibo, social networking service Douban and video platform Douyin – known as TikTok in the US.
That said, many businesses are looking for agencies and platforms that help them find KOLs that match their marketing goals, and who can run a KOL campaign and reach their target market.
Become a Partner:
if you are looking to partner with us
click here
.
---
10 Chinese KOL Agencies and Platforms To Power Your Growth In Asia:
Top
kol agencies and platforms in asia
2024
ParkLU is one of China's most successful influencer marketing platforms and with a website operating on a self-service base easily accessible to brands and marketers to find and engage with fashion, beauty, food, travel and lifestyle influencers in China. With 40 000+ influencers across 13 social media platforms, ParkLU has a combined reach of more than 600 million Chinese customers. They use data-based technology to match brands with the right influencers and automate the campaign process, including influencer payments and reporting. Once you've signed up to its self-help service, you can manage the entire process of finding and employing influencers without having to have one agency meeting about it.
What gives ParkLU's service an edge is that it was built by KOLs and marketers who wanted to make it easier for marketers to connect with influencers. They are thus 100% focused on curating top-quality influencers on China's key social platforms.
To date, global brands such as Unilever, Movado and the NBA have used the platform to engage KOLs in China in highly successful campaigns. The agency has been featured in The New York Times, Forbes, TechNode and others for their work in the industry.
---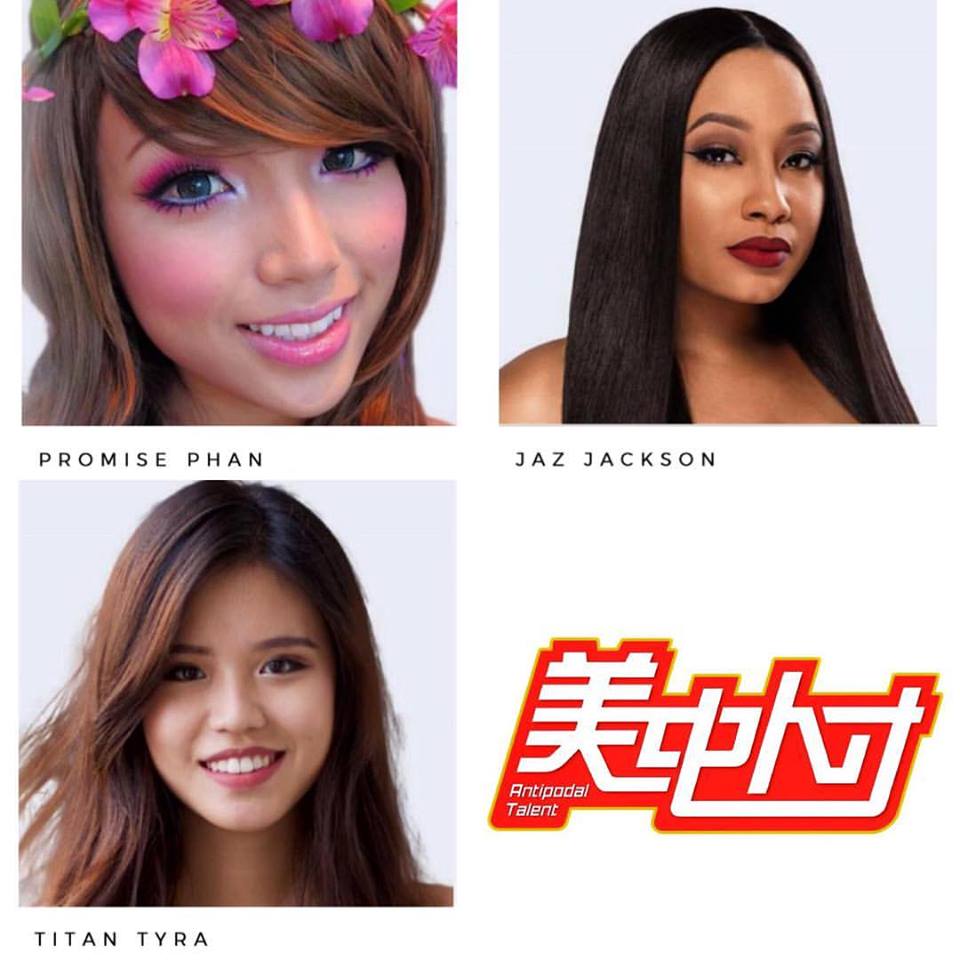 Antipodal Talent is a US-based agency that had its beginnings as a talent management agency and therefore has contractual relationships with all the influencers and KOLs it works with. The agency mainly connects Western businesses with KOLs in China, focusing on celebrity talent management and modeling. With over 10 years' experience in this industry, they pride themselves on being informed about the challenges for foreign companies to enter the Chinese market and are candid about this with their clients when setting up relationships. Their social media influence ranges from micro-influencers (<10 000 followers) to Internet celebrities (>1 000 000).
Antipodal Talent are known for being pioneers in video streaming in China after managing the only foreign talent union on Chinese live streaming network Huajiao, currently the most popular network in the country. All the influencers they represent have some level of experience with live streaming.
The agency has a list of Internet celebrities who work in fashion, technology, entertainment, legal and marketing industries that clients can browse through and choose from.
---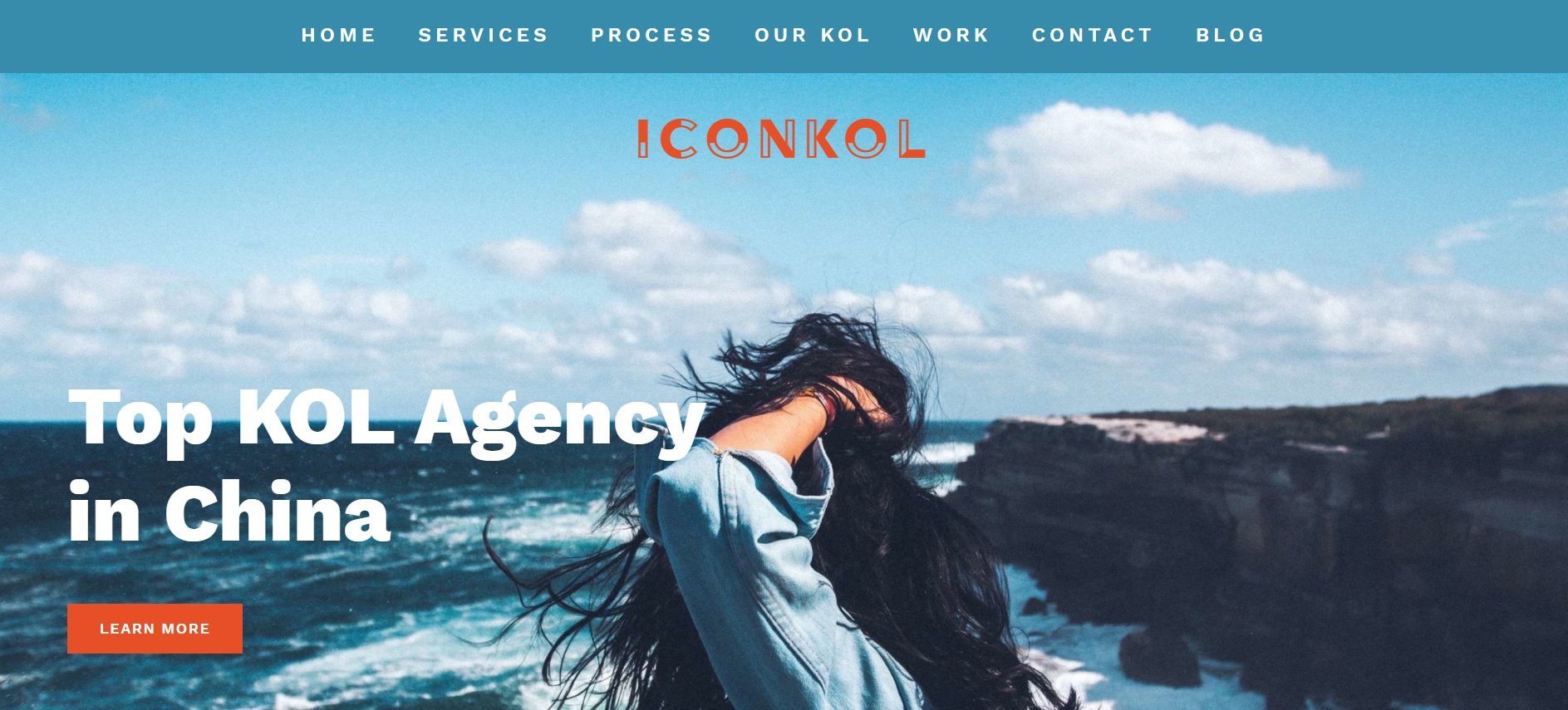 In a way, iconKOL is the Chinese counterpart of Antipodal Talent. Founded in 2016 in Hong Kong, the company works with foreign brands and businesses to connect them with Chinese KOLs and focuses specifically on bloggers. Its bi-lingual platform is a marketplace where Chinese influencers and foreign companies can find each other. Selected bloggers can create profiles on the marketplace with price cards offering their services, and brands are then able to filter and search these profiles and pick bloggers they want to work with.
The agency also offers a service that designs a custom campaign for businesses who sign up to make sure they find KOLs that will help the business hit all their strategic goals and matches resources. This includes picking the best platform to launch content on in the best geographical locations, and developing a campaign message.
---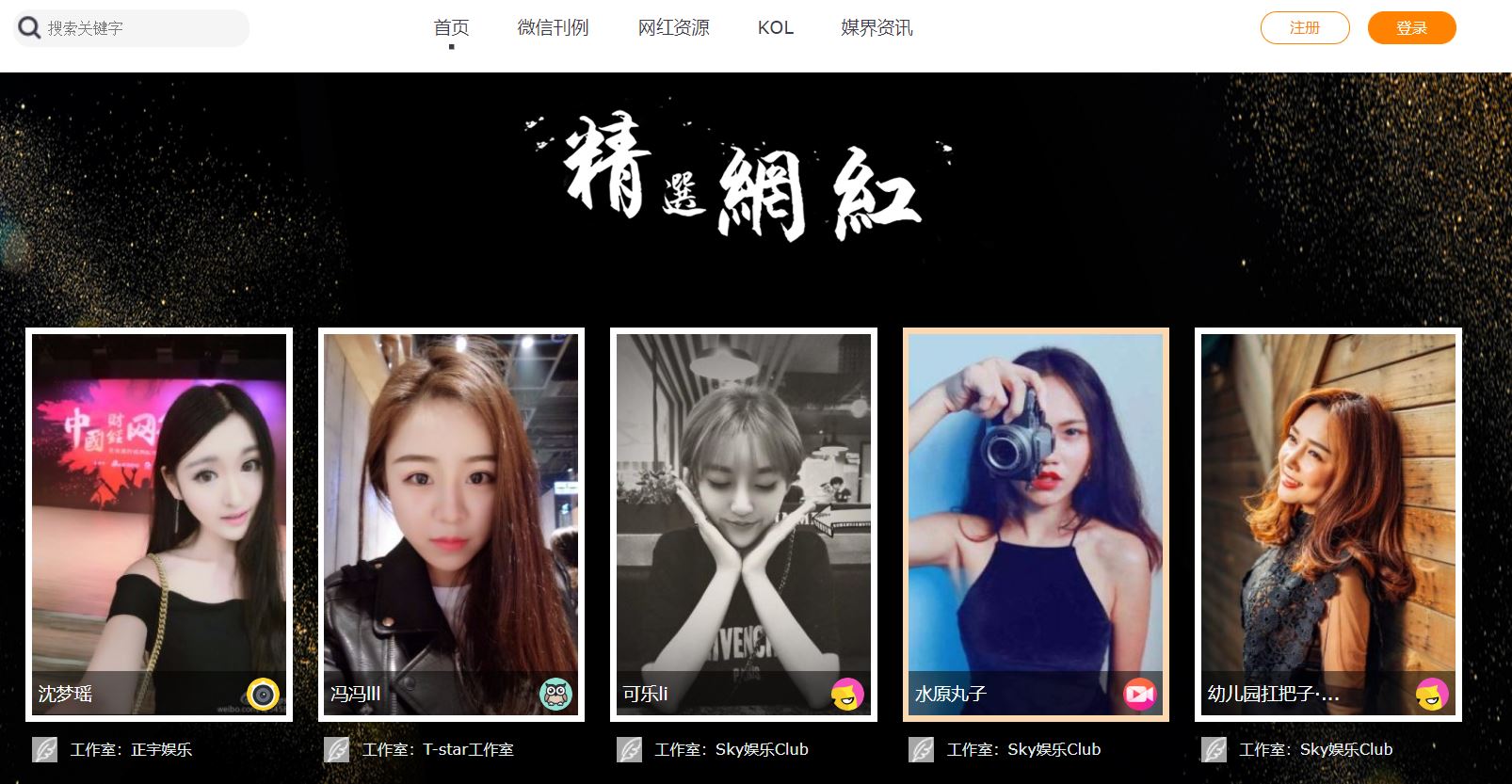 Myprad is a resources platform for Chinese social media, which provides KOL databases and cuts out the middleman when connecting brands with influencers. It's affiliated with Sootoo, a Chinese social media platform and therefore has access to influencers who use the platform. It connects advertisers and bloggers on Sootoo directly, saving them the effort of finding intermediary agents at high costs. It allows marketers to communicate with influencers directly without intermediary fees of massive media resources. The platform is currently only open for PR, advertisers and influencers.
Myprad collects all types of influencer resources and helps marketers select the accounts they prefer and establish a connection with them quickly based on reading volume, likes, reposts and labels. The agency aims to improve efficiency and reduce the cost for marketers by solving problems like information asymmetry, slow response and high price when they look for KOLs. It has worked with various big brands such as Tencent, Alibaba, China Unicom, JD and Wanda Group.
The site is primarily in Mandarin and is therefore easier to access for Chinese brands and businesses looking for influencers.
---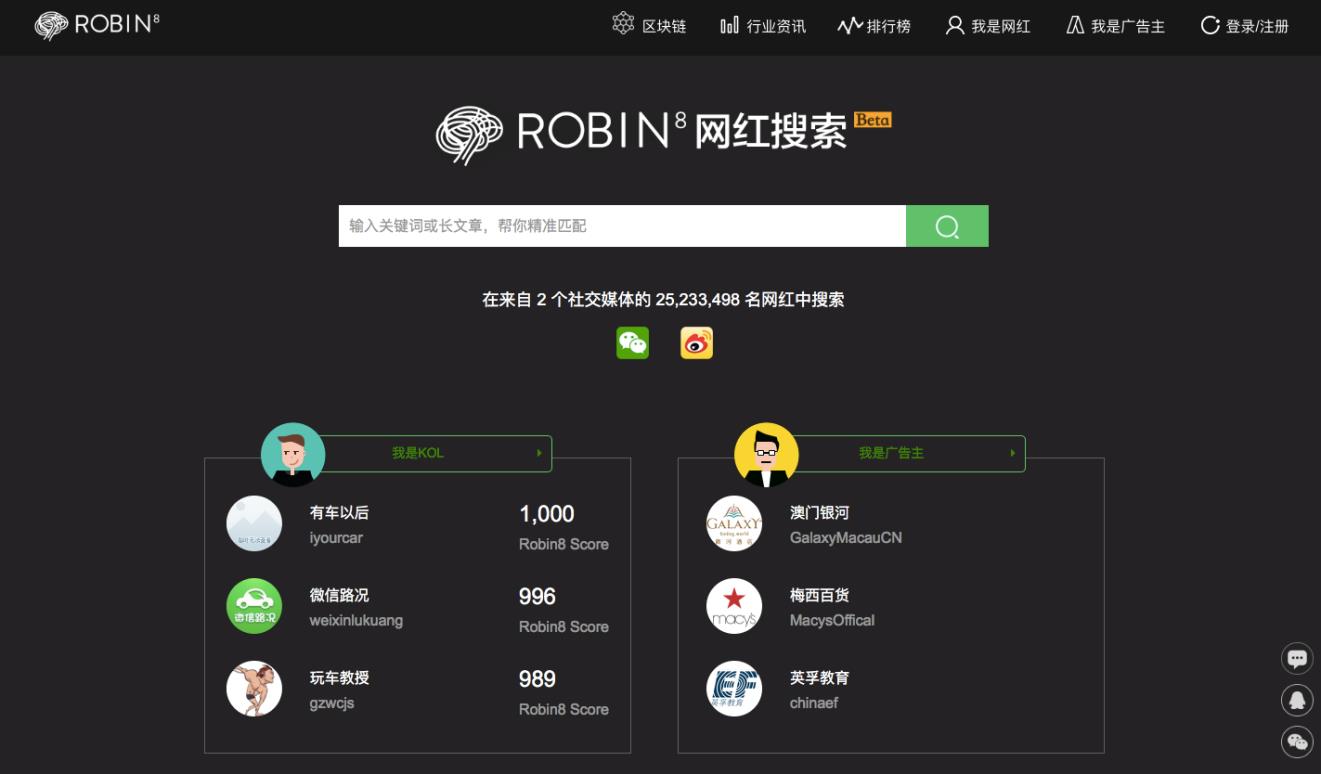 Robin8 is an influencer marketing platform and KOL search engine that uses big data, blockchain and Artificial Intelligence to match brands with influencers. It tracks and analyzes data from the billions of articles published daily to find influencers and add them to its curated database. It also learns users' behavior so that every time a brand logs on to its site, it learns the brand's preferences and can generate results that suits their campaign best.
Based on this automated KOL profiling, the platform designs KOL campaigns that match the subject, including content creation and reposts by KOLs on social media and inviting KOLs to attend offline events for promotion.
Robin8 has profiled over 30 million influencers and executed over 900 influencer campaigns. Global brands such as Starbucks, Porsche, Unilever and JD Finance count among its clients. It also launched the Profile Management EcoSystem (PMES) which is part of the PUT cryptocurrency economy and is the world's first blockchain ecommerce marketplace and social media platform.
---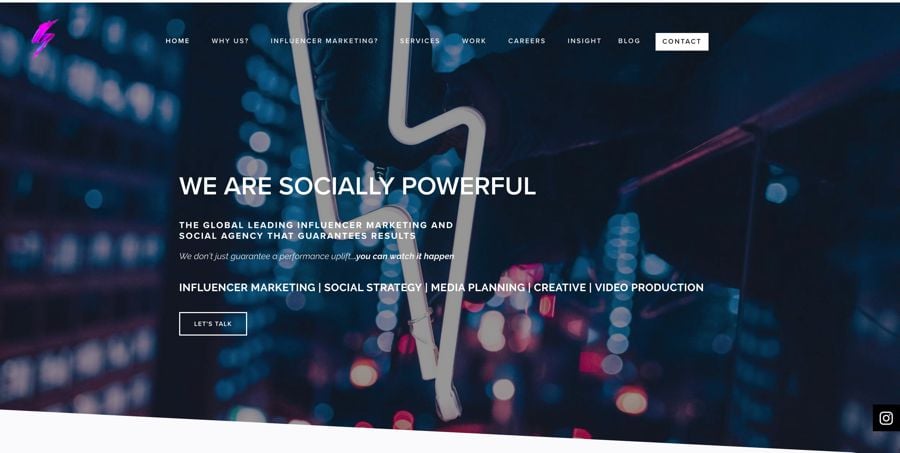 Socially Powerful went from small startup to global power house in record time. With offices in London, the United States and China, it is a full-service social agency that focuses on online audiences. According to its website, it prides itself on delivering high-impact, creative, social and influencer marketing campaigns to spread tailored brand messages to targeted global audiences.
They activate global influencer marketing campaigns on YouTube, Instagram, Snapchat, Musical.ly, Weibo, WeChat and more, reverse engineering from their client's preferred outcome to make informed decisions about which influencers and platforms best capture the target audience's attention. They do influencer marketing, creative, video production and content distribution
Their clients include Pepsi, Huawei and Red Bull.
---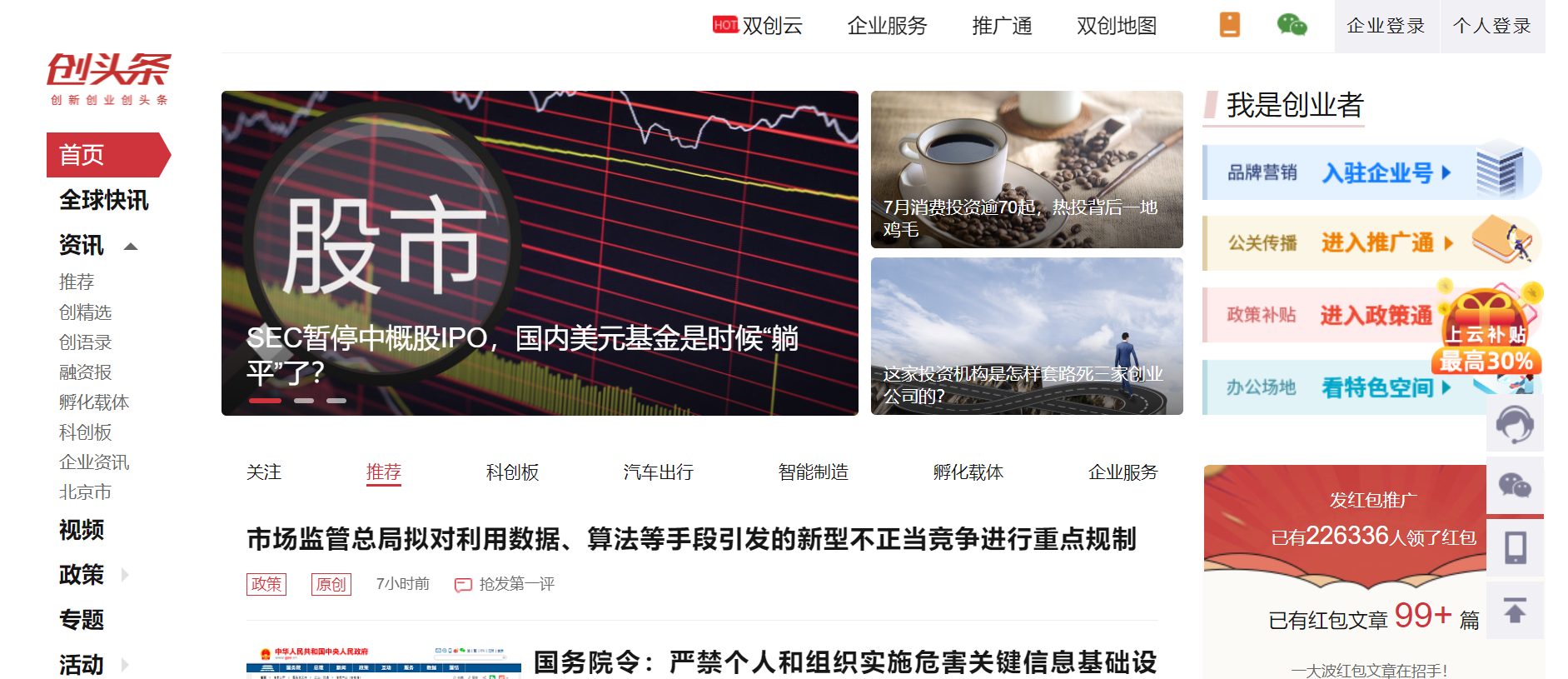 Toutiao is one of China's most popular news aggregators. Think of it as Facebook's news feed without the rest of Facebook. The name, which means "headlines", is one of the most recognized in China and it has more than 120 million daily active users who spend an average of an hour and 13 minutes on it per day.
Out of Toutiao, Toutiao KOL was born as the biggest Chinese resource platform. It brings together hundreds of the most influential KOLs covering all major industries, from grassroots to official media, from movie entertainment to parenting, with a cumulative impact on more than 10 million fans.
---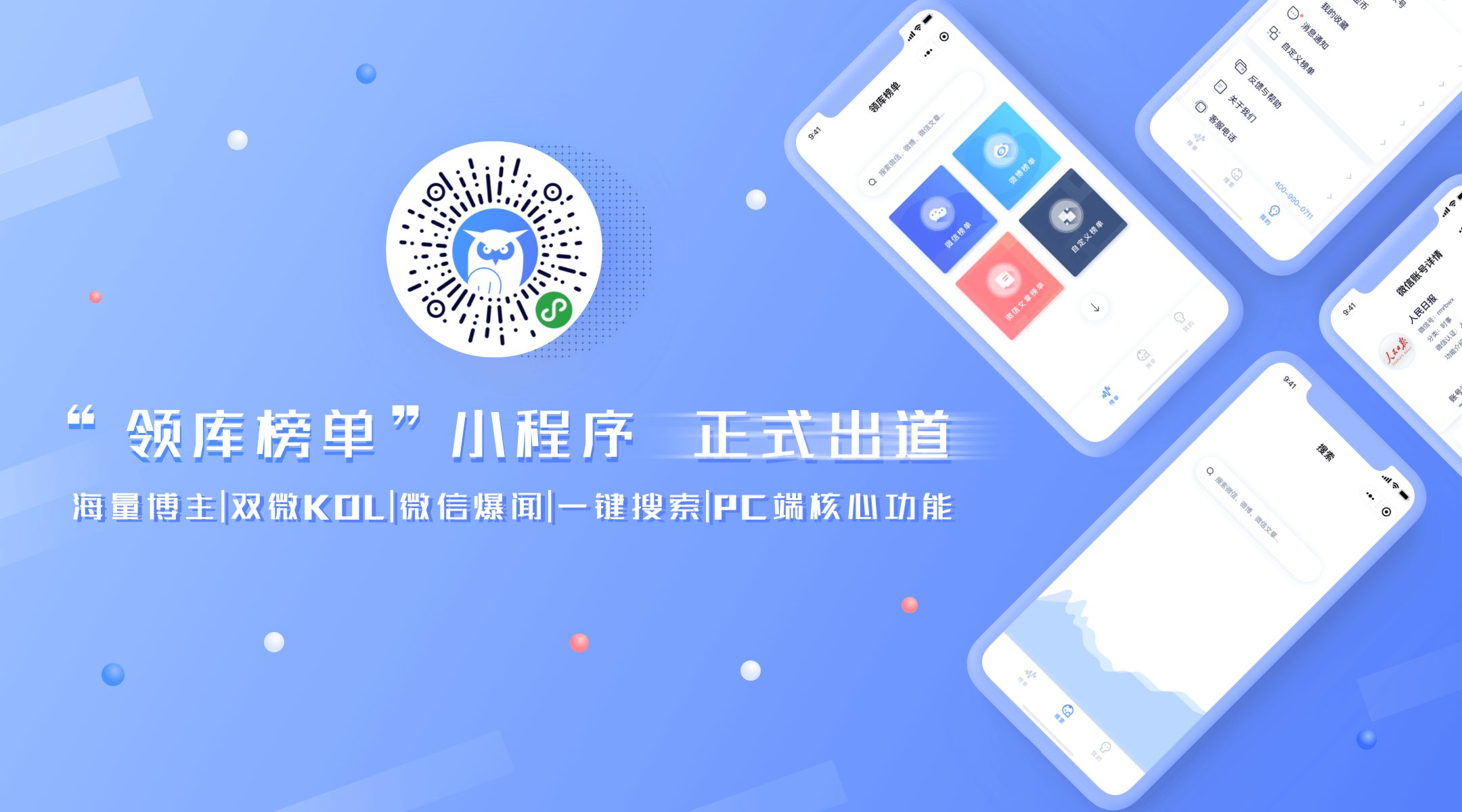 KOL store is a KOL advertising platform that has gathered hundreds of thousands of KOL resources across various social media channels, including WeChat and Weibo, and focusing on live streaming and short videos. It covers a variety of industries including entertainment, film, fashion, music, technology, finance, sports and e-commerce and has served over 50 000 clients, including big companies such as Alibaba, Auto Home, Blue Focus and IQIYI.
KOL store is the product of Micro Dreams which is a one-stop service provider of integrated marketing solutions on mobile devices in China. Founded in 2011, its mother company Weimeng Media provides advertisers with strategic consulting, creative planning, technology development, data mining, media procurement and other services and thus comes with a wealth of experience in the advertising industry.
KOL store has built a self-media (independently operated social media accounts) value index called KolRank by analyzing data on social influence and self-media advertising transactions. It has collected and analyzed over 200 000 self-media accounts with high comprehensive strengths to show their communication, brand and investment value.
---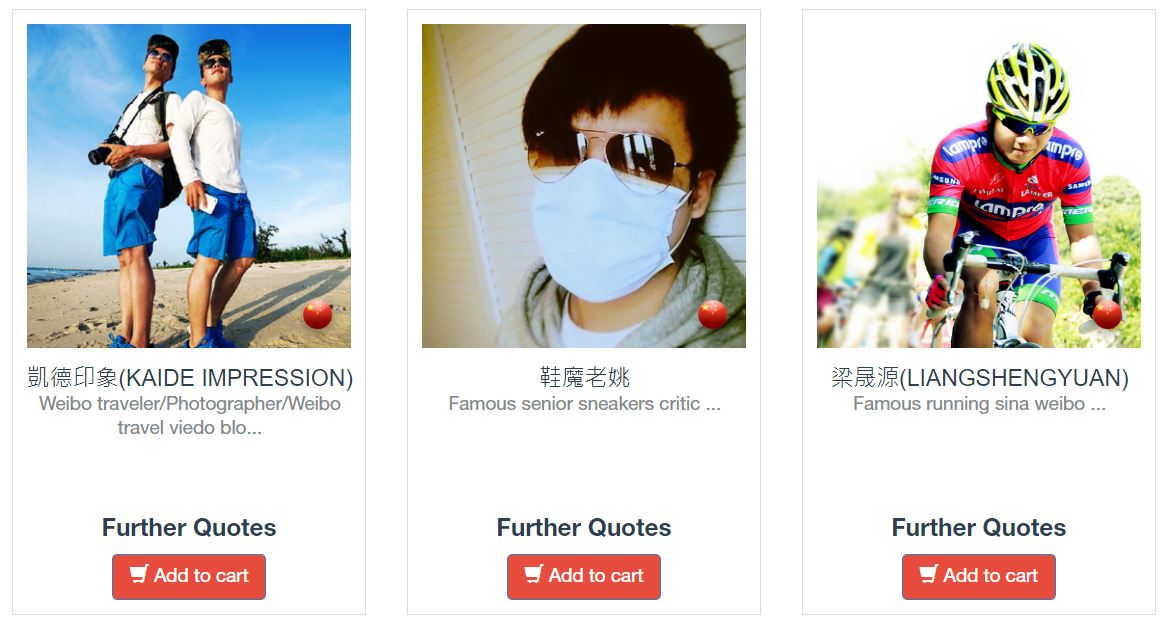 AsiaKOL is a Taiwanese company that delivers influencer marketing strategies and related services for clients who want to broaden their business in other Asian countries.
Based in Taipei, the agency has huge amounts of KOL data and its website allows for quick keyword searches so that marketers can accurately locate the target area and professional categories to make the fastest and most efficient choice of selecting KOLs. AsiaKOL's selling point is that they shorten the intermediate process by promoting the early proposal and effective implementation of the needs of both clients and KOLs. Its super handy AIE (Asia Influencer Evaluation) System, allows AsiaKOL to analyze the public opinion influence of the KOLs in its database, which helps businesses to select the most suitable KOLs. If you can't find what you're looking for by searching the site, you can fill out a manuscript form and AsiaKOL will generate a list of influencers that might be suitable for your business.
AsiaKOL displays the influence and appeal of KOLs' work and gives them maximum exposure, making it a win-win for businesses and influencers. Some of their biggest clients include Estee Lauder Taiwan, L'Oreal Taiwan and Nestle Taiwan.
---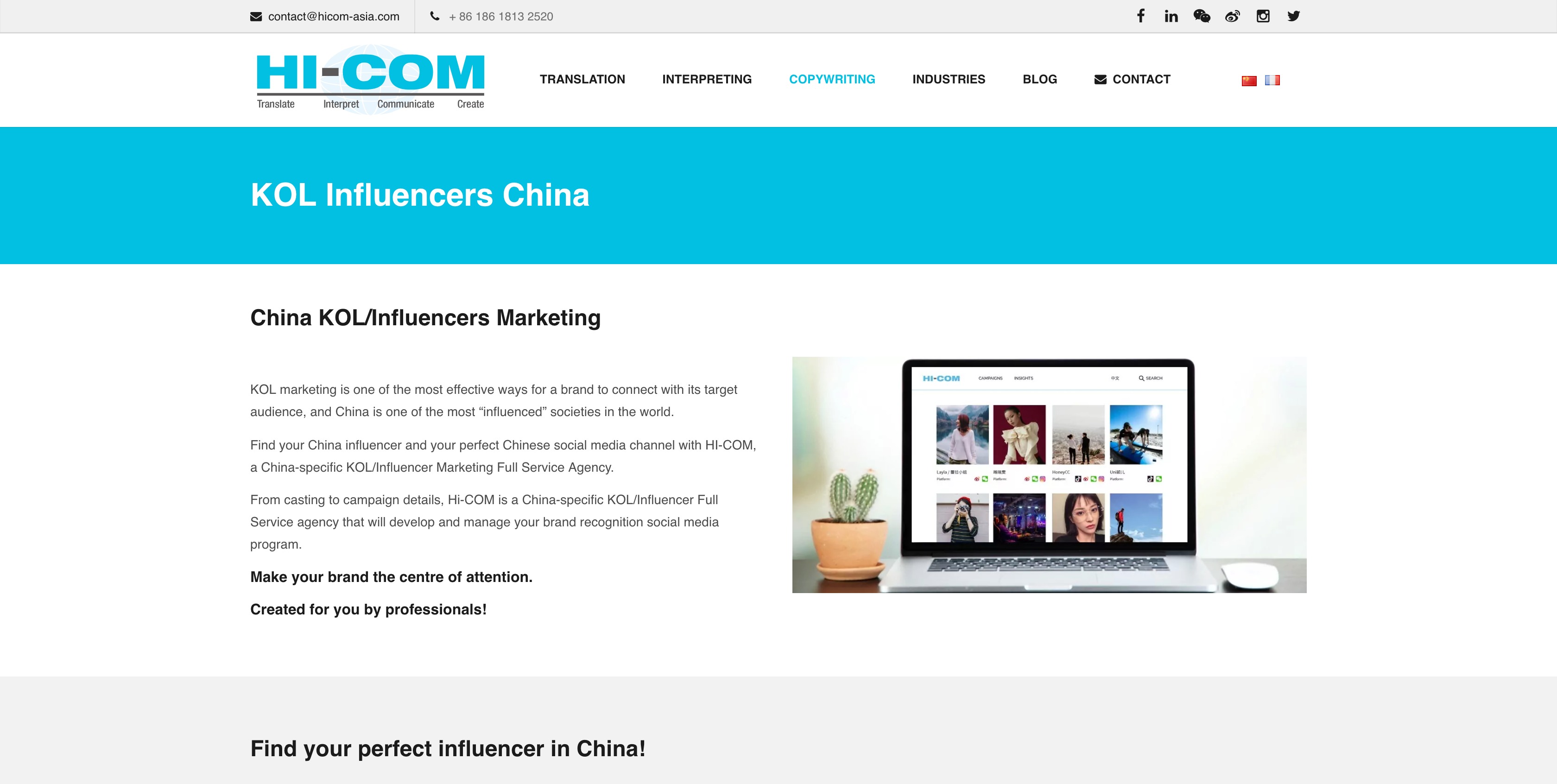 Based in Shanghai, Hi-Com is a multi-lingual, full-service language and communication agency. Their clients range from startups and SMEs to Fortune 500 companies, across all major industry sectors from FMCG, to marketing, to automotive and engineering. International clients include Huawei, BMW and Club Med.
Aside from offering a variety of language-based services, including translation, proofreading, interpreting, and copywriting services in over 40 different language pairs, they also specialize in the use of KOL influencers in China. With access to more than 20 000 influencers on more than 12 China-only social media platforms Hi-Com helps brands identify which KOLs are most suitable to their product and budget.
The agency executes the entire campaign end-to-end, working closely with influencers, copywriters and marketers while taking into account businesses' specific requirements and KPIs. They also handle all contract and negotiation processes, copyright issues and image releases.
---