LinkedIn is the world's largest professional network. According to data published in the April 2022 Global Overview, the potential reach of ads on LinkedIn is 828.1 million. That's 10.4% of the global population and 16.6% of total internet users. Sure, that is not as high as Facebook's 2.14 billion, but it is still significant. And LinkedIn isn't just a place where firms place jobs, and potential employees leave a resume. It is a full-scale social network emphasizing employment and professional issues. McDonald's probably doesn't have many burger flippers coming via their LinkedIn account, but for any business wanting to attract professionals, LinkedIn is a place they have to be. So how good is your LinkedIn presence? It might be time to carry out a LinkedIn audit.
---
How to Conduct a LinkedIn Audit:
---
Perfect Your LinkedIn Profile
Perhaps more than any other social network, your LinkedIn profile is the front door to your brand's image. While social profiles are always crucial for projecting your business's values and opinions, this is doubly so on LinkedIn, where you may source many of your most valuable employees. However, it is not just potential employees who look at your LinkedIn profile. It could be any other stakeholder, including potential customers. Your profile is even more critical if you're in the B2B sector, as LinkedIn is the most popular social channel for B2B activity.
If your organization doesn't already have a LinkedIn page, you will first have to set one up. LinkedIn suggests you go through the following steps to do this: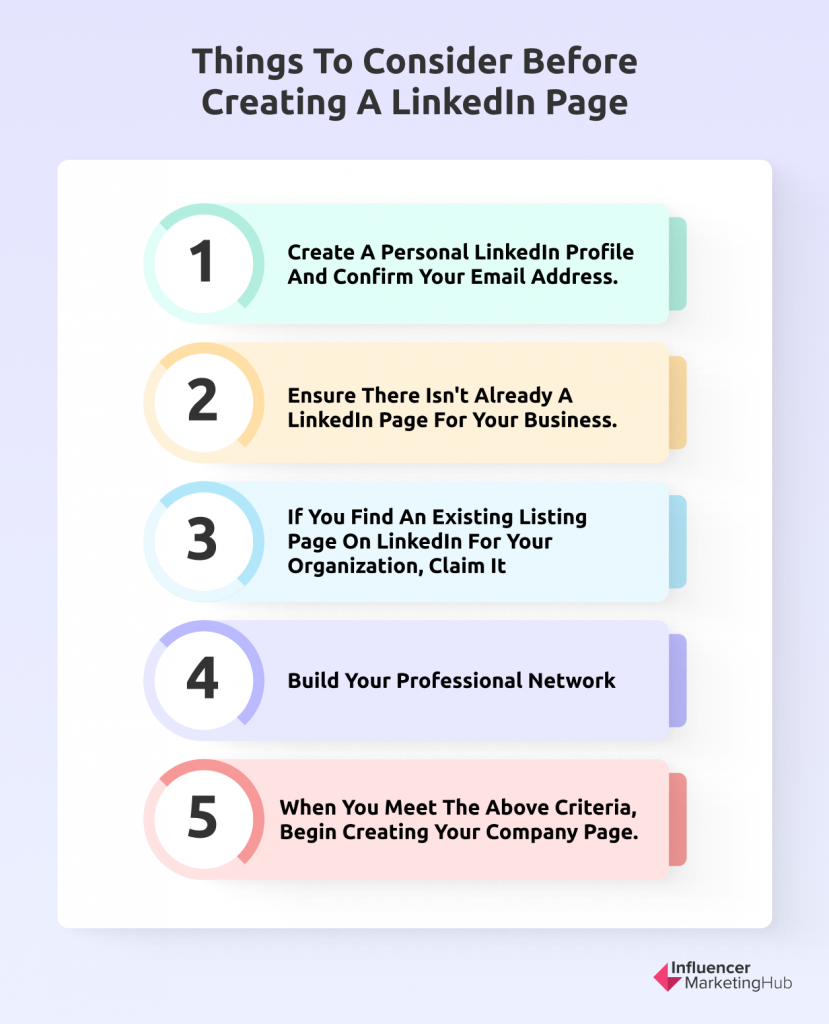 Create a personal LinkedIn profile if you don't already have one. Confirm your email address. You will need to wait at least four days to continue the process

Ensure there isn't already a LinkedIn page for your business. If you find one, request admin access

If you find an existing listing page on LinkedIn for your organization, claim it

Build your professional network so you have at least ten connections on your personal profile

When you meet the above criteria, begin creating your company page. Follow through the steps that we outline below. These are the same tasks as when you carry out a LinkedIn audit on an existing account, but here you are setting your Page up for the first time
If you have an existing business page, you should review it every time you carry out a LinkedIn audit.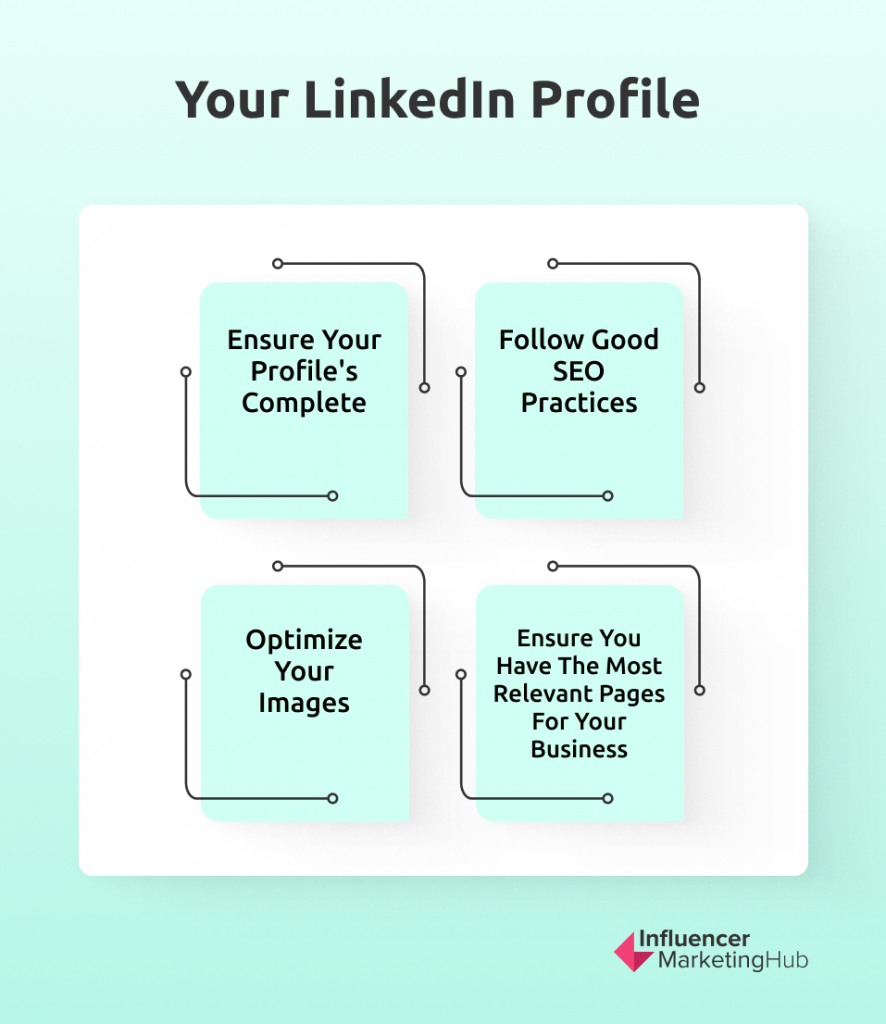 ---
1. Ensure Your Profile's Complete
You have a considerable amount of space available to stand out on your LinkedIn profile. Make sure that you use it without padding with inconsequential chatter. According to LinkedIn, completed pages see a 30% increase in weekly page views.
LinkedIn provides a handy completion meter guide to indicate how complete your profile is. The meter reflects your progress as you finish page sections and will disappear when you complete all areas. If you remove a section, the meter will reappear, however.
Your profile should include all of the following:
Industry

Company size

Website URL

Description

Logo

Street Address

Custom button

Your first post

Hashtags
If you choose to set up or audit your LinkedIn profile on a mobile device, you will notice some variation in the sections needed to make the completion meter guide disappear.
LinkedIn suggests that you use the following framework to construct the About section of your profile:
Vision. What future do you want to help create?

Mission. How do you create that future?

Values. Who are you? How do you work?

Positioning. What makes your brand different?

Tagline. Your brand summed up in one line.

Products/Services. Here's what you provide.
One way to gain an advantage over many companies is to use the custom button that LinkedIn gives you. You can access it on your company page if you log in as a Super Admin. You will find a button on the right-hand side of your Page beneath your cover image labeled "Edit Page." Clicking on this takes you to a menu of choices for editing your profile page. Next, select "Buttons" from the left-hand menu (beneath Header). Here you can set up your Custom button. Select one of four types:
Learn More

Register

Sign up

Visit website
You can then place the relevant URL in the box beneath the button name.
---
2. Follow Good SEO Practices
LinkedIn members can search for your business's LinkedIn profile based on keywords or attributes. Therefore, you should use good search engine optimization (SEO) practices to make it easy for people to find you.
All LinkedIn business profiles have URLs that follow the following pattern: linkedin.com/company/[your company name]. For example, the LinkedIn profile of the Influencer Marketing Hub has the following URL: https://www.linkedin.com/company/influencer-marketing-hub/. Make sure that you use the most appropriate name for your company that is most likely for people to use in searches.
You can write a relatively in-depth About section (up to 2,000 characters) but remember that only the first 156 characters will appear in search engine previews. Remember to use important keywords in your About section, but don't keyword stuff. You want your profile to sound relatively formal but natural.
According to LinkedIn, you should include your industry, location, and specialties as essential keywords that you should sprinkle across your LinkedIn page.
---
3. Optimize Your Images
You will want to ensure that your LinkedIn profile includes compelling imagery. Every business should have a logo and banner image. We include the correct sizes for LinkedIn along with all other major social networks in our Best Social Media Image Sizes guide. This contains the recommended image sizes you should use for your personal LinkedIn profile picture and background image. The appropriate dimensions for your company page are as follows.
LinkedIn Company Logo Image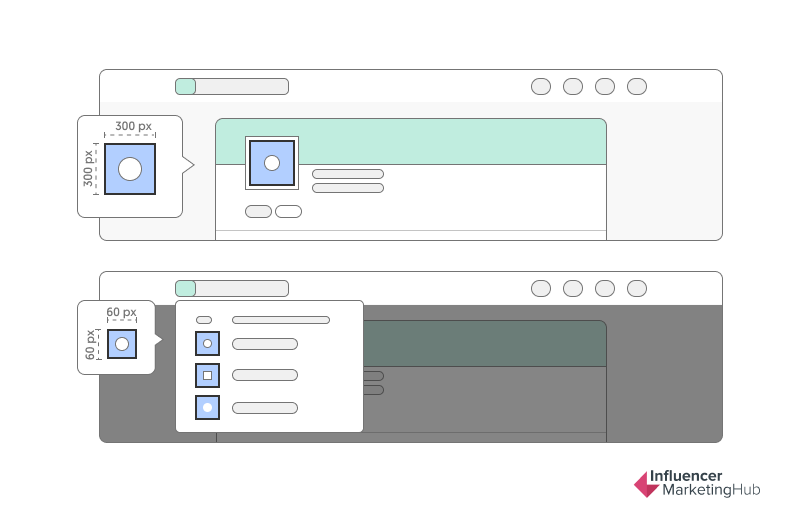 You need to upload two versions of your logo:
Your standard company logo to appear in the header of your company profile page - 300 x 300 pixels, 1:1 aspect, 4MB maximum size, .JPG, .GIF, .PNG

A smaller logo that shows up when someone searches for your company - 60 x 60 pixels, 1:1 aspect, 2MB maximum size, .JPG, .GIF, .PNG
Make sure that you have updated your Page to reflect any branding changes you have made since the last LinkedIn audit. For example, using an old logo or former color scheme on your LinkedIn Page doesn't look professional to potential employees or other interested stakeholders.
---
LinkedIn Company Cover Image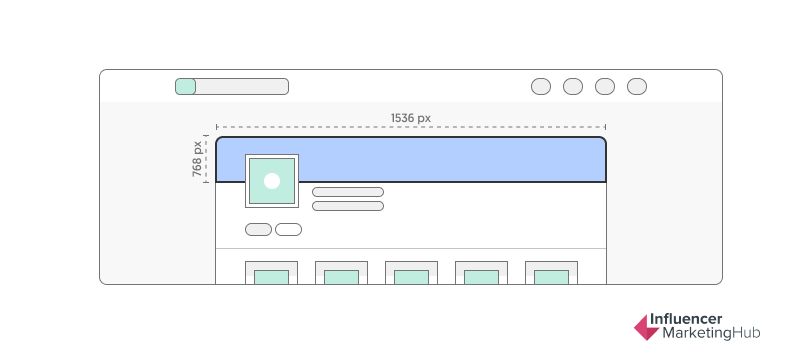 This shows up as a long skinny image. It is skinnier than your personal profile image, as it has less space allowed vertically but covers the full width of your Page. Your company cover image should be 1536 x 768 pixels (recommended), 1192 x 220 pixels (minimum), appears as 1400 x 425 pixels, 4MB maximum size, .JPG, .GIF, .PNG
However, your LinkedIn audit should cover more than just checking your cover image's dimensions and file size. You want to think about the message it says about your company. It will be one of the first things that anybody who comes to your profile will notice. It should emphasize your branding without repeating your logo, which will hopefully already be on your LinkedIn company logo image. If you have a particular color in your branding, ensure that your cover image reflects that. You could use it to highlight your products, customers, or team. You could even use it to highlight an upcoming (or recent past) company event.
Unsurprisingly, LinkedIn's own company page emphasizes this point with its blue-background section that includes a slogan incorporating LinkedIn's logo (a rare case where you can repeat your logo on the cover image). It also depicts people (LinkedIn's "product" and customers).
---
Images You Share on LinkedIn
As part of your LinkedIn audit (the first time at least), you should check back through past posts you've made and shared on the app. This includes links to blog posts, websites, etc. The recommended (and maximum) upload size for images or links is 1104 x 736 pixels, although they appear at 552 x 289 pixels. Again, you can share pictures using any of the .JPG, .GIF, or .PNG graphic formats.
---
4. Ensure You Have the Most Relevant Pages for Your Business
LinkedIn provides a variety of pages a brand can have within its LinkedIn profile. They will appear as a menu beneath your Follow and other buttons. LinkedIn, for example, has nine pages as part of its company profile page.
Depending on how you operate your company, you may want to include relevant My Company, Product, Showcase, and Event pages.
My Company Pages
LinkedIn's My Company pages focus on your firm's employees. LinkedIn observes that 60% of employees are more likely to engage with posts from coworkers, and they are 14x more likely to share their organization's Page content. Having a My Company page can encourage active employee participation, giving them a trusted, employee-only space to help them join the conversations that matter most. They can use it to:
Share organic posts and content curated by your marketing and talent branding teams to build employee advocacy

Celebrate one another with quick insight into new hires and coworker milestones

Interact with one another by engaging with trending LinkedIn posts from their coworkers

Connect with one another through dynamic suggestions based on their location, team, and shared coworkers
However, My Company pages are not available for small businesses, as you need to have at least 200 employees to gain access.
---
Product Pages
LinkedIn product pages are ideal if you find people regularly searching for your products on LinkedIn. However, you must keep these up to date, so as part of your audit, ensure that you're still highlighting the right products and that the details are currently correct.
You can use these to spotlight featured customers, showcase ratings and reviews, leverage your best media and drive valuable action with a custom call-to-action button.
LinkedIn describes its product pages as best for bottom-funnel marketing: connecting prospects to experts, generating leads, and cultivating the Customer Voice.
As these pages include interaction with customers, you shouldn't leave everything unchanged until your LinkedIn audit. A member of your social media or Community team should regularly check and moderate user reviews and ratings.
---
Showcase Pages
You can create LinkedIn showcase pages to spotlight individual brands, business units, and initiatives. They show under 'Affiliated Pages' on your principal LinkedIn Page. You can't associate employees with a Showcase Page, however.
---
Event Pages
You can create an Events page to highlight professional events that interest your employees, such as meetups, online workshops, seminars, etc. LinkedIn members can use this Page to find and join communities, grow their business, network with others, and learn new skills. Once you've created an Event, you can manage the details at any time, and LinkedIn will notify your attendees about any changes.
As part of your audit, check if all event pages are still relevant and contain correct information. Delete any pages that you now consider out of date.
---
Analyze the LinkedIn Posts You've Made and Any LinkedIn Advertising Campaigns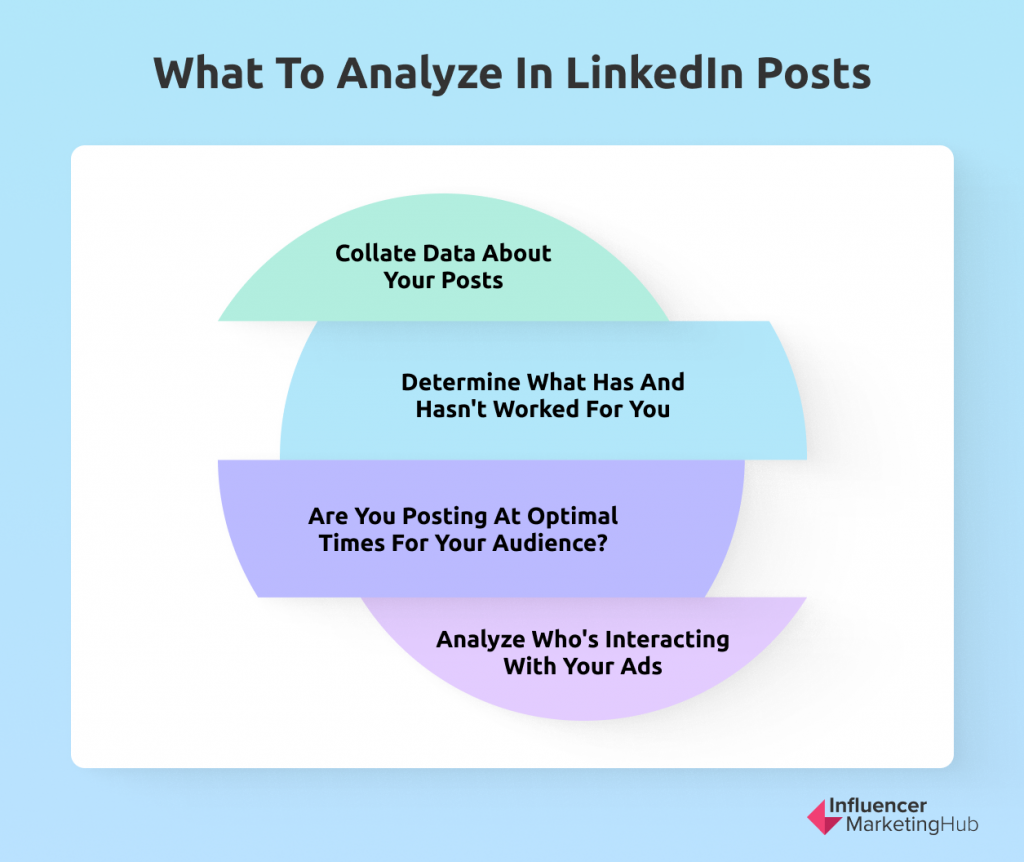 1. Collate Data About Your Posts
Begin by looking at your LinkedIn analytics to examine the posts you've made since your last LinkedIn audit. Update Analytics provides LinkedIn Page admins the opportunity to gauge trends in engagement among their followers by providing meaningful metrics for various Page components.
2. Determine What Has and Hasn't Worked for You
Look closely at the analytics you've collected. Which updates have attracted people's attention? Which have sunk without interest? Then, try to determine what made your best updates successful and your worst updates a failure.
3. Are You Posting at Optimal Times for Your Audience?
We have previously written about the best times to post on LinkedIn to increase your engagement. We have looked at various studies on this topic and found that the best times for you to post on LinkedIn are:
Wednesday 3 pm

Thursday 9 am and 10 am

Friday 11 am and 12 noon.
It's best to keep your LinkedIn publishing mid-week, with the least successful day to publish on LinkedIn being Sunday.
4. Analyze Who's Interacting with Your Ads
You can use LinkedIn analytics to establish the success of your advertising campaigns on the platform. They give you real-time data on your campaign performance and demographic insights. Use conversion tracking in the LinkedIn ads manager to understand how your ads drive business results, like generating leads, purchases, and event registrations. You can compare metrics like clicks, impressions, and social actions to learn which campaigns and ad creatives are most effective.
By adding the LinkedIn Insight Tag, you can examine who follows through to your website due to your LinkedIn ads, gaining valuable audience insights — like job titles, company names, and industries.