LinkedIn is a goldmine for businesses. It is one of the most popular lead generation networks for both B2B and B2C companies. LinkedIn has more than 675 million users in 200 countries with 30 million registered companies. This makes it a perfect social networking platform for businesses.
It is the number one channel to distribute content and the most effective B2B lead generation platform. Businesses report that over 80% of social media leads come from LinkedIn:

You can connect with businesses, engage with the community, and improve your brand reputation. This can turn out to be challenging. If you are new to LinkedIn marketing, you need to hire a LinkedIn marketing agency. It will save resources and will help you get started immediately. You don't have to spend resources on testing and tweaking.
Agencies have the experience, tools, and expertise to run and manage the LinkedIn marketing campaign for your business. Not sure what's the right LinkedIn agency for your business? Here is a list of the best LinkedIn marketing agencies that will help your brand stand out from the crowd.
10 Best LinkedIn Marketing Agencies:
---
1. Lyfe Marketing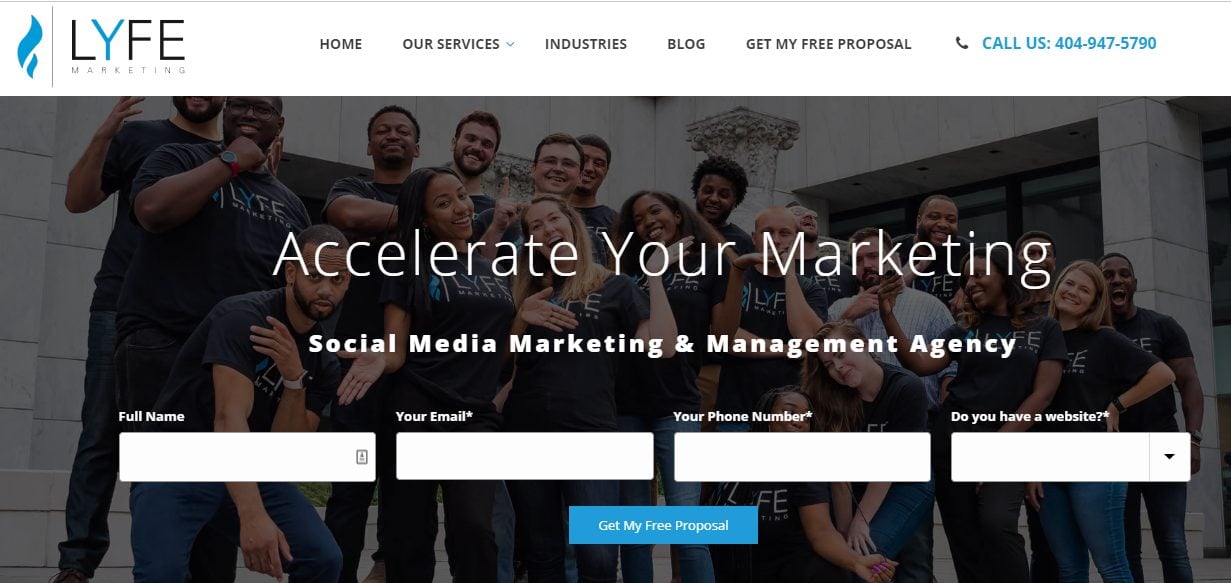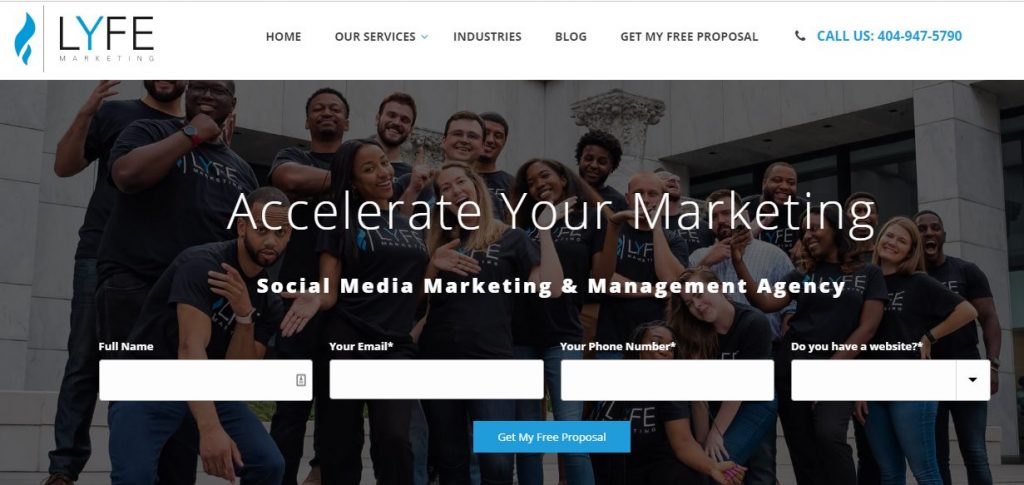 Lyfe Marketing is a social media management agency headquartered in Atlanta, GA. It offers a wide range of services and serves both B2C and B2B clients. It serves all types of industries including ecommerce, healthcare, real estate, nonprofits, and several others. They create a customized marketing strategy for their clients so it doesn't matter what industry you are in, you'll get a customized marketing plan that will be perfect for your business needs.
It offers two major types of LinkedIn marketing services:
LinkedIn management

LinkedIn advertising
Besides, they offer a wide range of other marketing and advertising services including email marketing, SEO, PPC, content marketing, consultation, and more. Lyfe Marketing has customized pricing which makes it suitable for businesses of all sizes including small businesses with limited marketing budgets. With a 4.8 rating on Clutch, you can't ignore this LinkedIn marketing agency.
---
2. Infographic World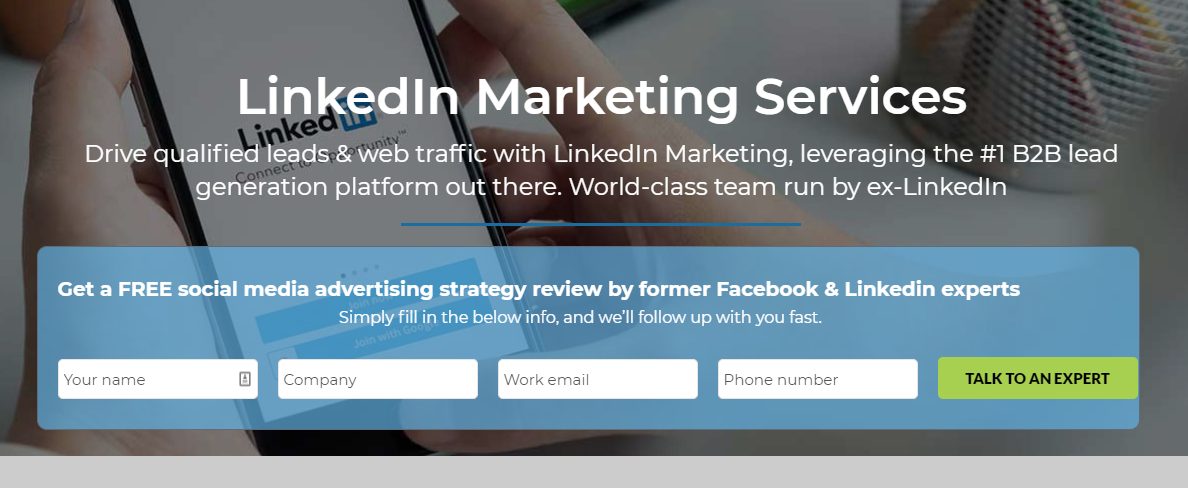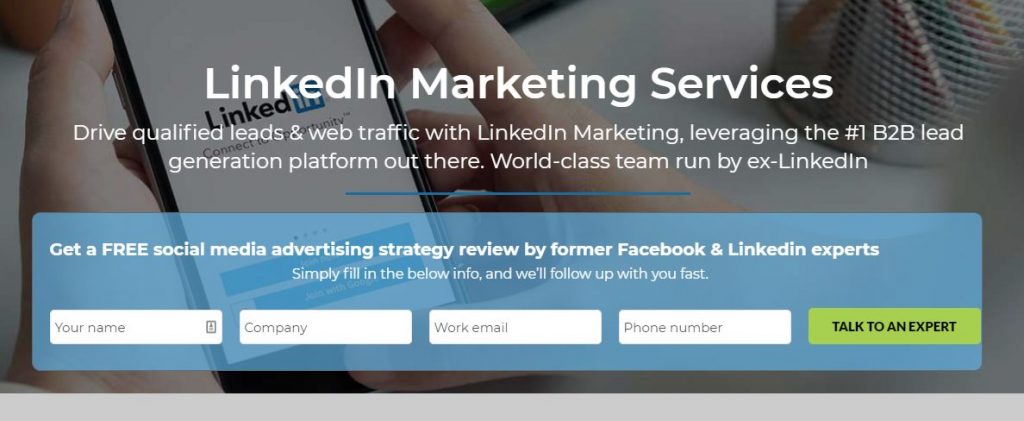 Infographic World was founded in 2009 by Justin Beegel as a visual marketing agency focusing on infographic marketing. It has an office in NY and Fla that serves clients from all industries with a focus on IT, healthcare, advertising, and business sectors. Over the years Infographic World has won several awards:
Best infographic of 2011 and 2013.

Entrepreneur 360 Award in 2017 and 2018

Top 30 startups to watch by Entrepreneur in 2015
Its LinkedIn marketing service will help you generate leads for your B2B company. They follow a systematic 3-step process for LinkedIn marketing service:
Strategy and audit

Development of LinkedIn marketing ecosystem for your business

Campaign management
You can also hire these guys for specific LinkedIn marketing services such as LinkedIn content strategy, LinkedIn account optimization and management, LinkedIn advertising, etc. You'll get a customized marketing plan for your brand based on your specific requirements and budget. It is a bit of an expensive agency, so it isn't suitable for businesses with limited resources.
---
3. Boostability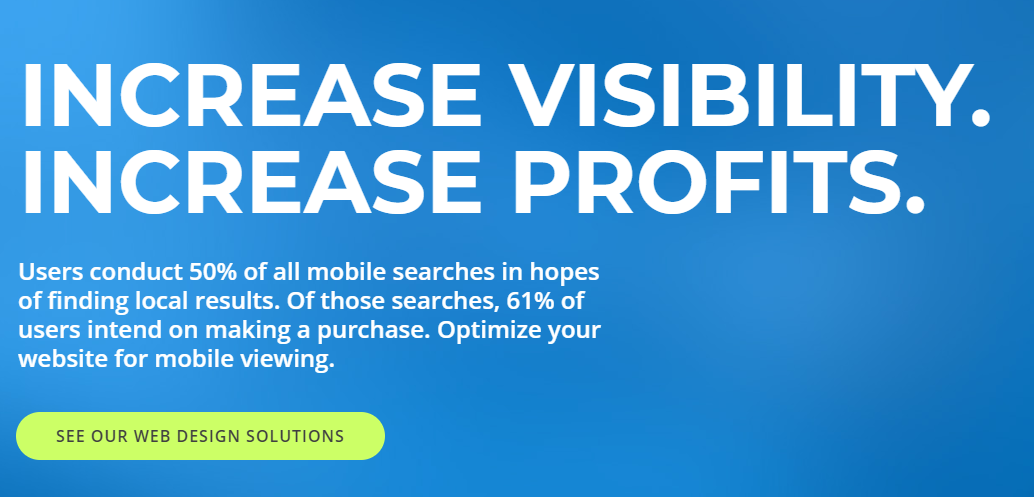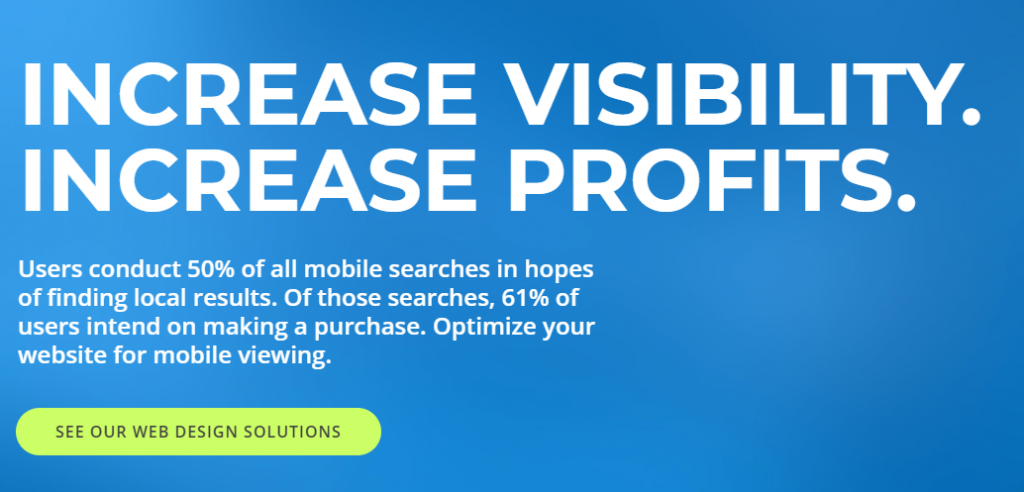 Boostability is a specialized SEO company based in Utah. It was founded in 2009 with an aim to help small and mid-sized businesses with their marketing needs. Today, it has more than 250 employees and is one of the leading marketing agencies that offer a wide range of marketing services including LinkedIn marketing.
It is mainly focused on small businesses and resellers and uses both online and offline marketing channels to help its clients reach their target audience. Boostability can help you in LinkedIn account optimization, management, content writing, generating leads, and acquiring backlinks from relevant businesses via LinkedIn.
The pricing is flexible and depends on what you want from these guys. You'll get a customized marketing plan with custom pricing based on what type of service you need. With several awards under its belt, Boostability is a perfect marketing agency for businesses that want to use LinkedIn to boost their search engine visibility.
---
4. SociallyIN


SociallyIN is a leading social media marketing agency headquartered in Alabama. It works on a result-driven social marketing strategy which is what exactly clients are interested in. It serves businesses of all sizes in all sectors. It offers multiple social media marketing services including:
Community management

Content development

Social media strategy

Social advertising
You can use SociallyIN to handle your LinkedIn marketing as well as advertising. It can also support you with LinkedIn marketing strategy development and execution that will help you reach your target audience on LinkedIn, connect with them, and generate leads and sales. The pricing is variable and depends on the service you need from these guys. Generally, the prices are on the high-end.
---
5. Disruptive Advertising


If you are looking for a LinkedIn advertising agency that is experienced in social ads and PPC, Disruptive Advertising is the agency you should get in touch with. It specializes in digital advertising of all types including PPC and social advertising. It was founded in 2011 so it is an experienced agency from Utah that is sure to help you with LinkedIn marketing and advertising.
Disruptive Advertising can help you generate B2B leads from LinkedIn ads. It has developed software for PPC management that makes it extremely easy for clients to monitor the progress of their campaigns. This is one area where this agency takes the lead as most of the other agencies don't have such types of tools for its clients.
It is a famous and very cost-effective marketing agency with more than 100 reviews on Clutch with an average rating of 4.8. You should get a free proposal for LinkedIn ads from Disruptive Advertising and see what they have to offer you.
---
6. Firebelly Marketing


Firebelly Marketing is a small social media marketing agency located in Indianapolis. It has been serving clients since 2007 with a team of 6 employees who are dedicated and loyal. It has won several awards over the years including Sprout Social's Cultivate Award, Davey Award, and Muse Creative Award. It offers multiple social media marketing services:
Social media audit

Social media management

Social advertising
It can offer you a highly personalized and cost-effective LinkedIn marketing service. You can hire these guys for LinkedIn account audit and management, and to run and manage LinkedIn ad campaigns. The biggest advantage of hiring this LinkedIn marketing agency is that it works closely with its clients. Having a small team means you get a chance to communicate effectively with the agency which improves marketing effectiveness.
---
7. PBJ Marketing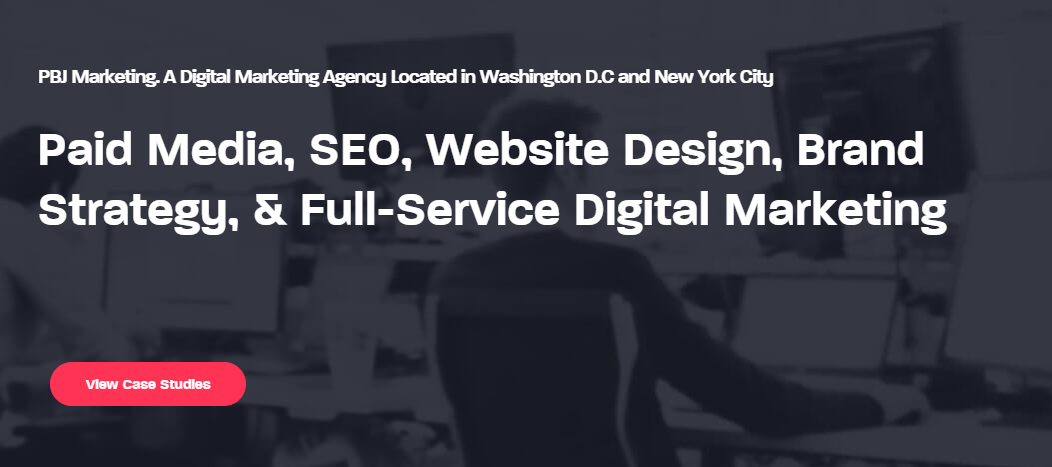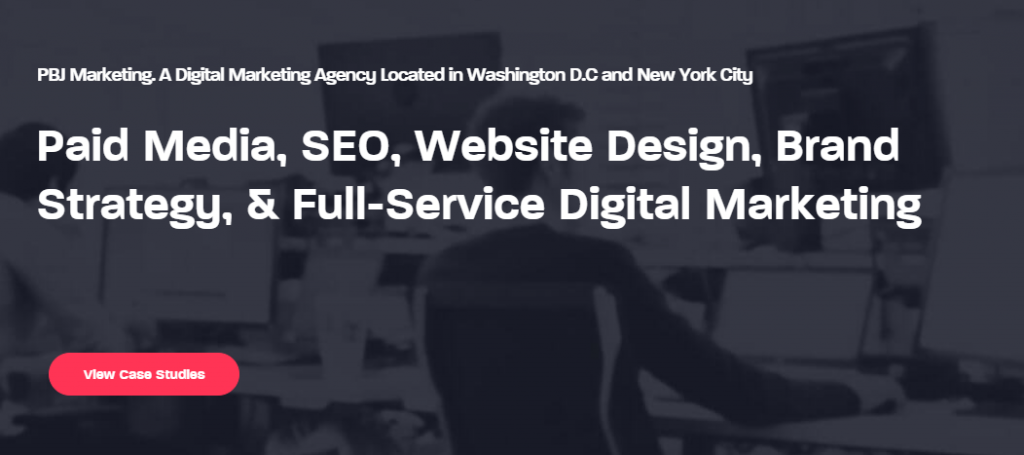 PBJ Marketing is a full-fledged digital marketing agency with its headquarters in Washington DC. It has under 50 employees who are experienced and skilled professionals. It has won several awards including Clutch Top Advertising and Marketing Agency 2019 and UpCity Top PPC Agency 2019. It offers a wide range of marketing and advertising services to its clients including:
PPC

Social advertising

Ecommerce marketing

Search engine optimization

Website design
PJB Marketing will work best for you if you are interested in running LinkedIn ads, driving targeted traffic to your website via LinkedIn, or using LinkedIn to acquire natural backlinks to improve your website's ranking. It is a bit expensive agency that's more suitable for established businesses having a high marketing or advertising budget. If you own a small business (or a startup) with a limited marketing budget, PJB Marketing won't be a good fit.
---
8. Thrive

Thrive is a Dallas based digital marketing agency that was founded in 2005. Its small but dedicated team has helped the agency win several awards including Agency of the Year 2019 by AdWorldMasters and Top Digital Agency 2019 by Clutch. Thrive offers a wide range of services to its clients:
Digital marketing

Web development

Social media marketing

Reputation management

Ecommerce and Amazon services
You can use Thrive for LinkedIn account management, optimization, reputation management, and to run LinkedIn ads. It is one of the few agencies that offer you a reputation management service which includes review management, reputation repair, and access to their reputation management software. If you want to improve your brand's reputation on LinkedIn, Thrive is the perfect agency you should consult.
---
9. Silverback Strategies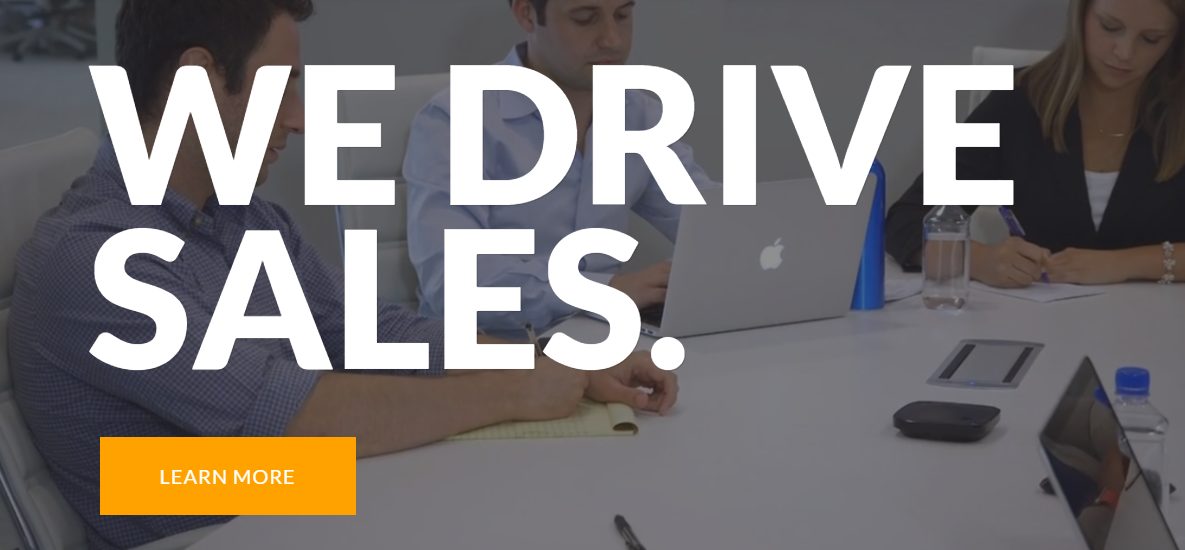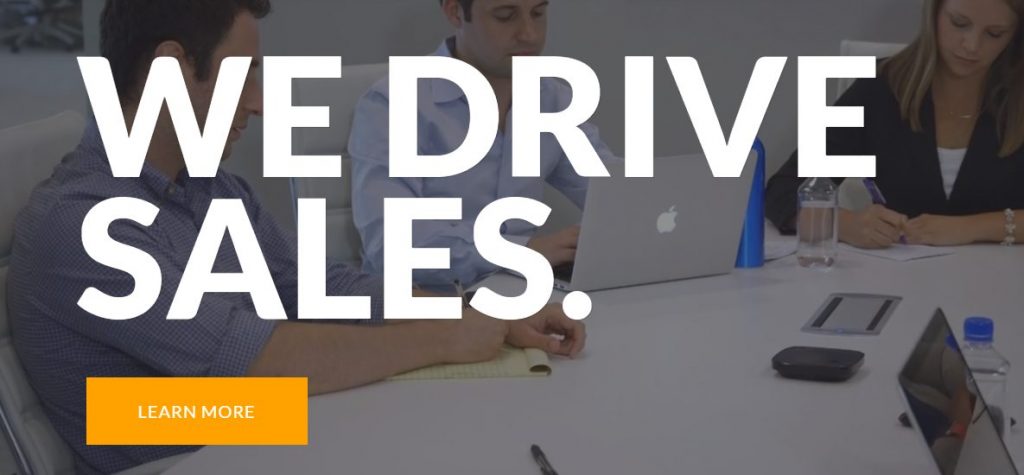 Silverback Strategies is a leading performance marketing agency that was founded in 2007. It has its headquarters in Alexandria and another office in Philadelphia. With its 40+ employees, it offers varied digital and social marketing services to mid-sized businesses and enterprises across all industries. It offers the following services:
Web design

Social advertising

SEO

Analytics

Content and social marketing
You can use Silverback Strategies for LinkedIn management and optimization, social posting, LinkedIn advertising, and content production for LinkedIn. It focuses on sales instead of other metrics, so you are more likely to see results with these guys. However, it is one of the most expensive agencies in this list and this is due to the fact they rely on performance.
You can get a free quote based on your LinkedIn marketing needs and see what they offer. If you can afford these guys, give them a try.
---
10. MediaForce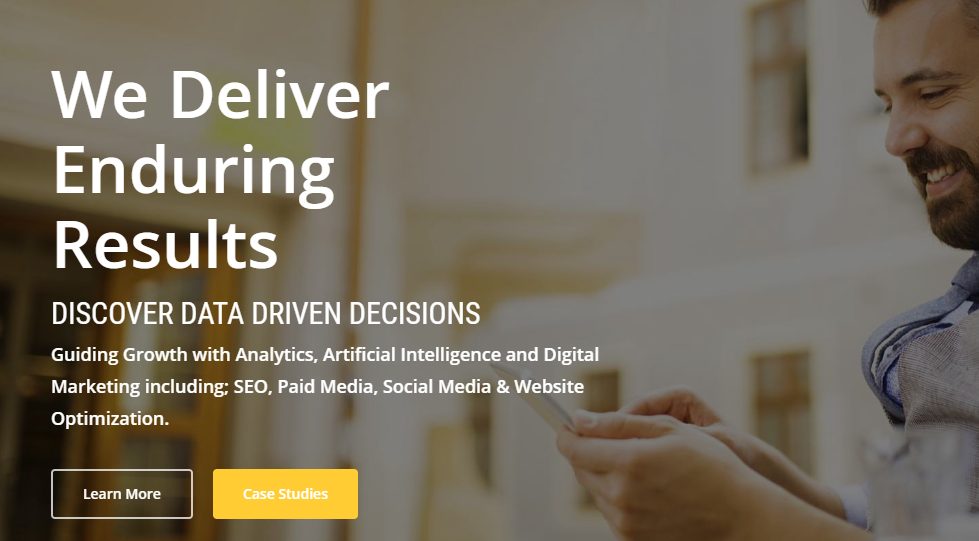 MediaForce is a digital marketing agency based in Canada having offices in London and New York. With 40+ staff, it has served a lot of clients in all parts of the world. It offers multiple marketing and advertising services including:
Website design

Digital marketing

Social media marketing

Analytics

Artificial intelligence (e.g. chatbots)

Training
Yes, that's a lot of services from a digital marketing agency. MediaForce can take control of your full LinkedIn marketing strategy. You can hire them for account management, LinkedIn ads, and automation via AI. Its AI-based digital marketing service is something you should try as it will help you in generating leads from LinkedIn on autopilot.
The pricing is on the high-end but the service these guys offer is amazing. They put a lot of hard work in whatever they do.
---
Final Words
LinkedIn marketing isn't something that you can't do in-house, sure you can. However, you have to do a lot of testing and tweaking, and you need a lot of resources to get the ball rolling. You might need a lot of time to make LinkedIn marketing work for your business due to a lack of experience, resources, and data.
A professional LinkedIn marketing agency will get to work right from day one without wasting your time and resources on testing and guesswork. Agencies have the resources, tools, manpower, and experience to make it work for you. It knows what to do and how to do it, and this puts you on the right path immediately.
Hire the LinkedIn marketing agency that's right for your business today.