LinkedIn is one of the most popular lead generation social media platforms for B2B and B2C businesses. With more than 706 million users across 200 countries, it's the best social media outlet to share professional content. The platform makes it easy to connect with businesses, improve your brand reputation, engage with decision-makers in your target audience, and establish yourself as a thought leader in your industry.
It's also the perfect platform for social selling. Since LinkedIn is largely used for professional networking, it's often overlooked as a social selling platform but it has everything you need to share information and engagement with your followers using a meaningful conversation that will lead them through your sales funnel.
Social selling on LinkedIn works for both B2B and B2C businesses but if you're new to social selling on LinkedIn it will save you a lot of time and energy to hire a social selling agency with LinkedIn experience.
Agencies have the tools and resources you need to run effective social selling campaigns on LinkedIn. But there are a ton of social selling agencies for LinkedIn out there. How do you find the one that's right for your brand? Keep reading because we've got you covered with a list of the best social selling agencies for LinkedIn.
---
15 Best Social Selling Agencies for LinkedIn to Get Results Fast:
---
If your brand has a presence on social media, you're already engaged in social selling. However, there's a lot you can do to step up your social selling game. Your best bet, of course, is hiring one of the social selling agencies for LinkedIn we're sharing here.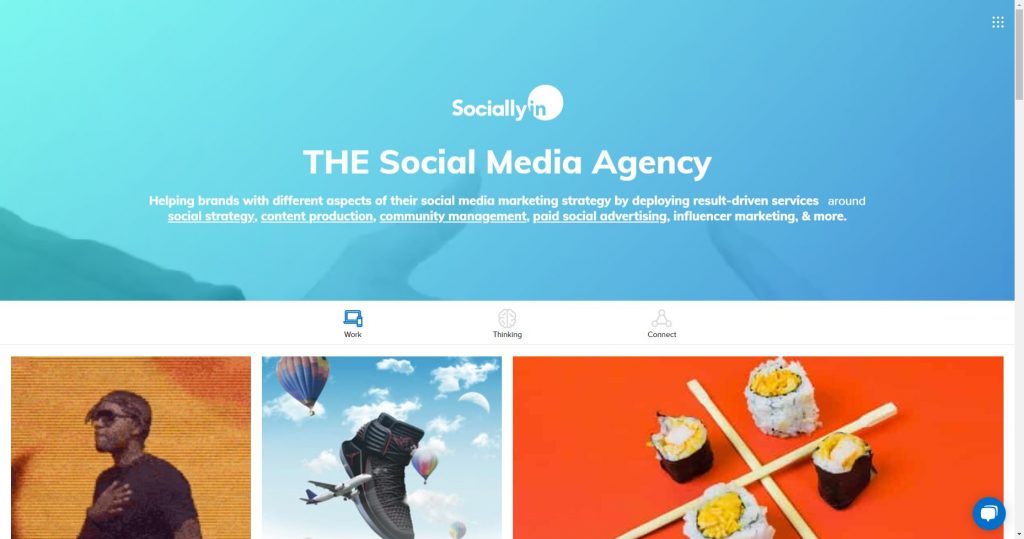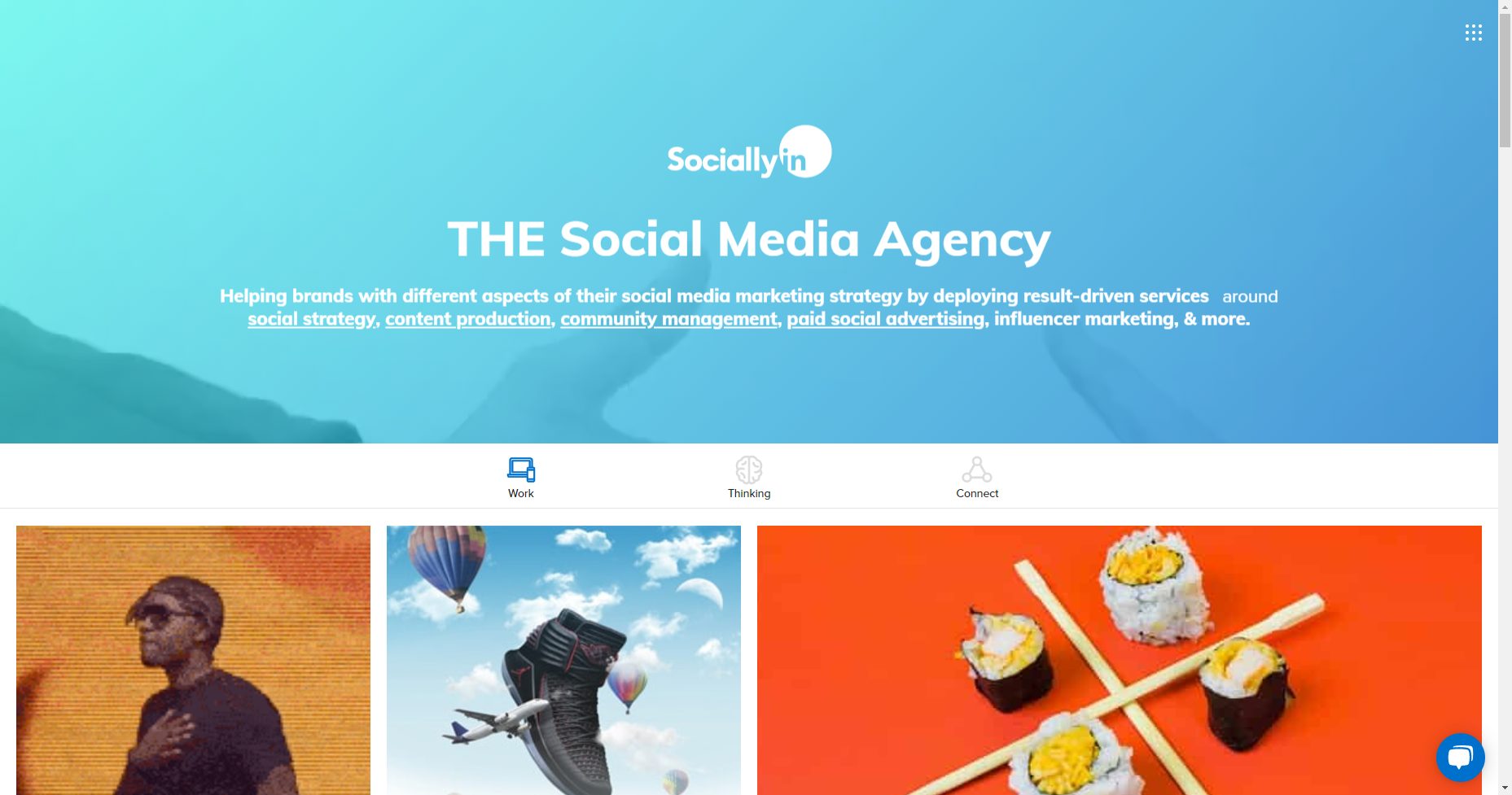 SociallyIn is an Alabama-based social media marketing agency that provides results-driven LinkedIn social selling strategies. They serve businesses across several verticals and offer social media marketing services like:
Community management

Content development

Social media strategy

Social advertising
SociallyIn can handle social selling on LinkedIn and supports your LinkedIn marketing strategy development and execution to help you reach your target audience, engage with them, and generate qualified leads and sales. They offer:
Creative and production

Community management

Social media strategy

Social paid advertising

Influencer marketing

Social selling
SociallyIn produces all social media content in-house and starts off their process with a meeting to understand the client's target audience. From there, they develop a social strategy and brainstorm content ideas that will resonate. Once they have a better understanding of the brand and audience, the conversation turns to the campaigns that will actually be created and why. This includes coming up with social selling ideas and strategies on the client's platforms and extends through testing, measuring, and optimizing performance.
---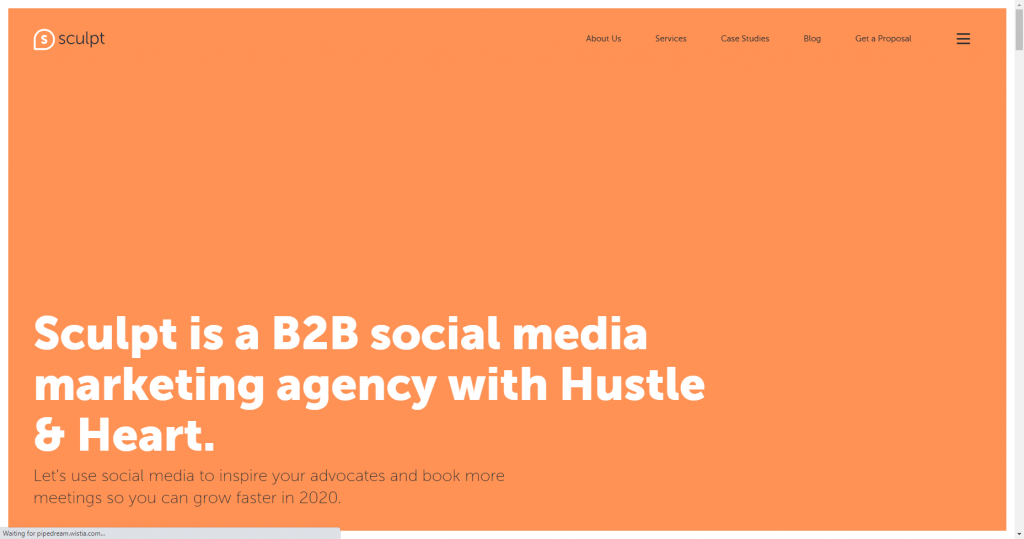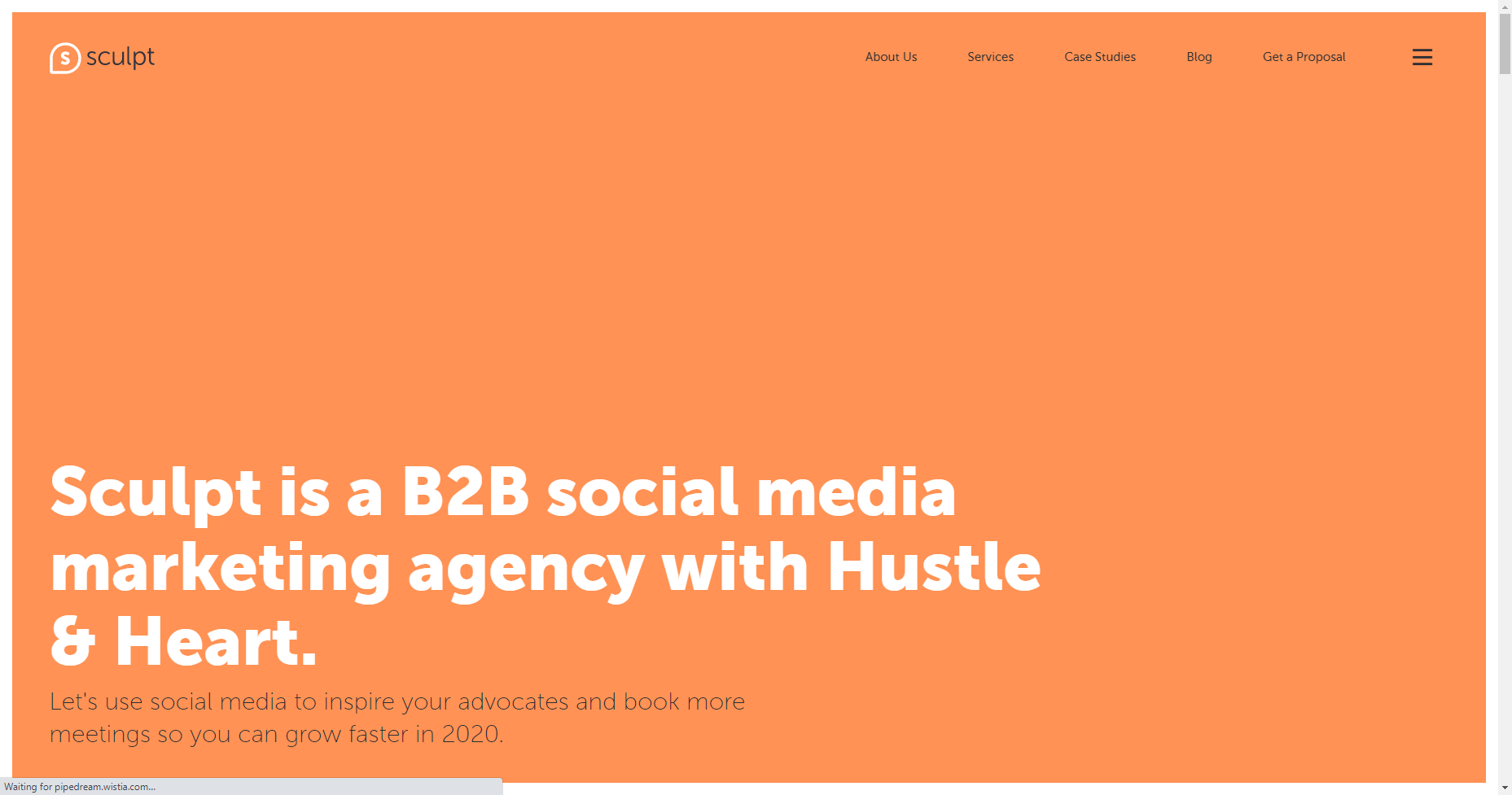 Sculpt is a social media marketing agency that specializes in B2B companies, making it a great social selling agency for LinkedIn. They work to generate qualified leads from social media through strategy, building a customized plan, and execution. In addition to social selling and social media marketing, Sculpt has experience with paid social media advertising campaigns that can help you boost your advertising ROI. Their services include:
Social media strategy playbooks

Community management and audience growth

Employer brand content and campaigns
---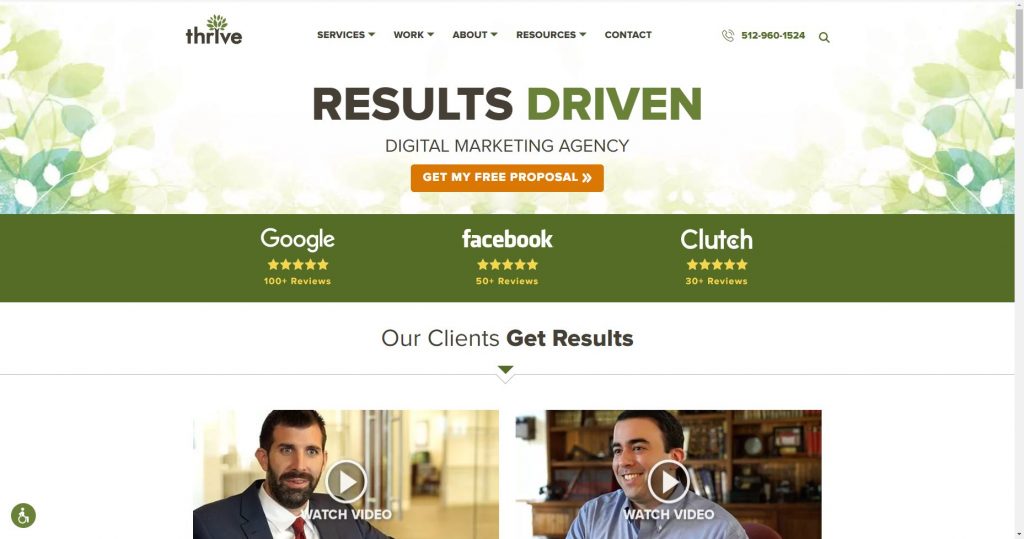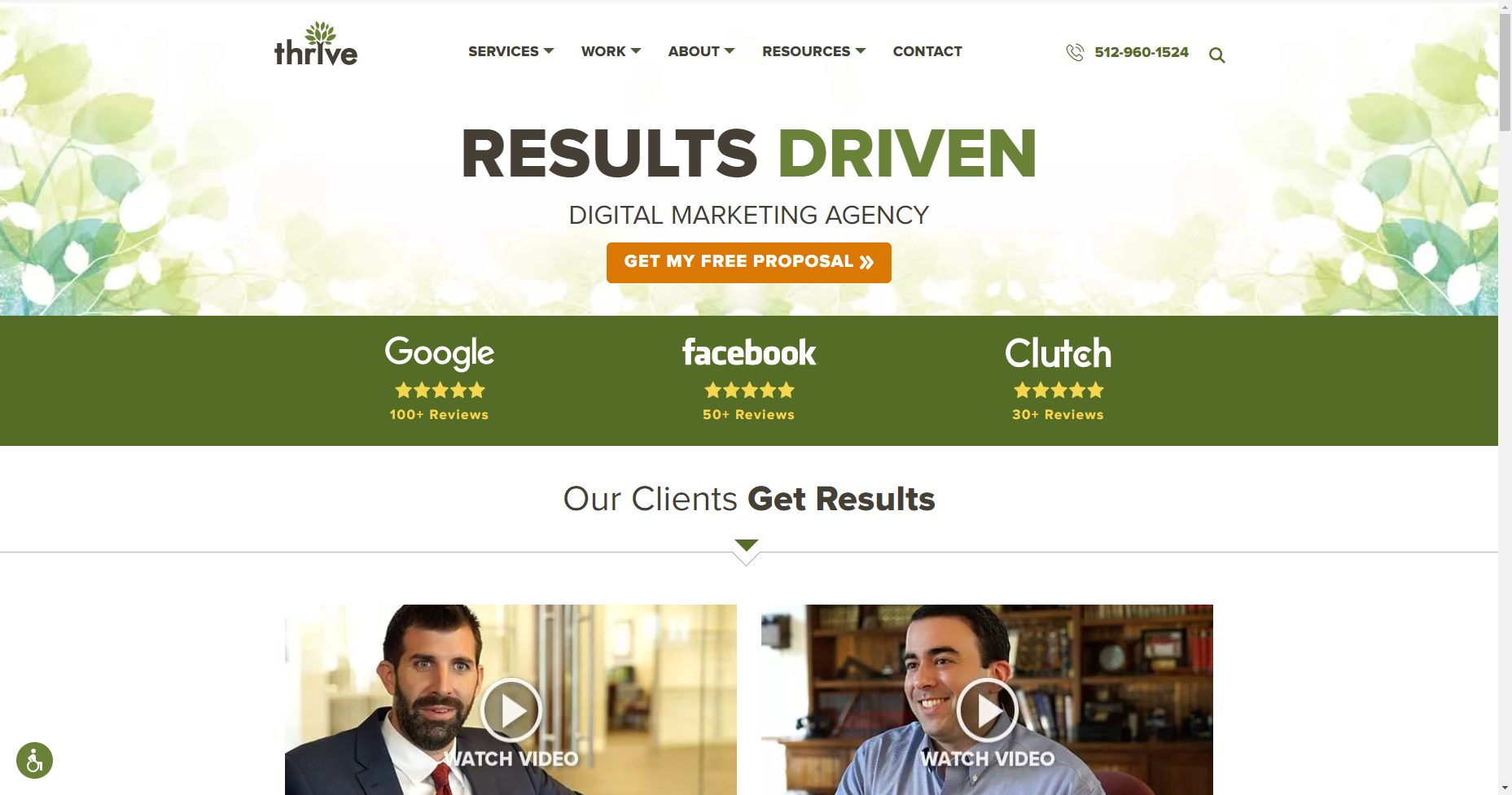 Thrive was founded in 2005 and is based in Dallas. They have a small, dedicated team and have earned awards like Agency of the Year 2019 from AdWorldMasters and Top Digital Agency 2019 by Clutch. Thrive provides a range of services for brands:
Digital marketing

Web development

Social media marketing

Reputation management

eCommerce and Amazon services
Thrive is also well-versed in LinkedIn account management, optimization, reputation management, and running LinkedIn ads. This is one of just a few social selling agencies on LinkedIn that offer reputation management services and even reputation repair. If your goal is to improve your brand's reputation on LinkedIn, Thrive can help you do that.
Thrive's social media marketing services are well-planned and include:
Identification and assessment of your target audience

Creation of an effective social media marketing strategy and its implementation

Regularly scheduled updates with news and articles as they happen

Continuous

social media monitoring

On-going research, tracking, and adaptation to trends and resources

Encouraging awareness and support within the blogging community and forums

Targeting specific keywords, phrases, and topics relevant to your brand

Utilization of analytics and data-tracking tools for strategy improvement
Thrive offers its own evidence of their results on their website where they highlight the social selling agency's more than 100 5-star Google reviews, more than 50 5-star reviews on Facebook, and more than 30 5-star Clutch reviews as well as frequent testimonials.
---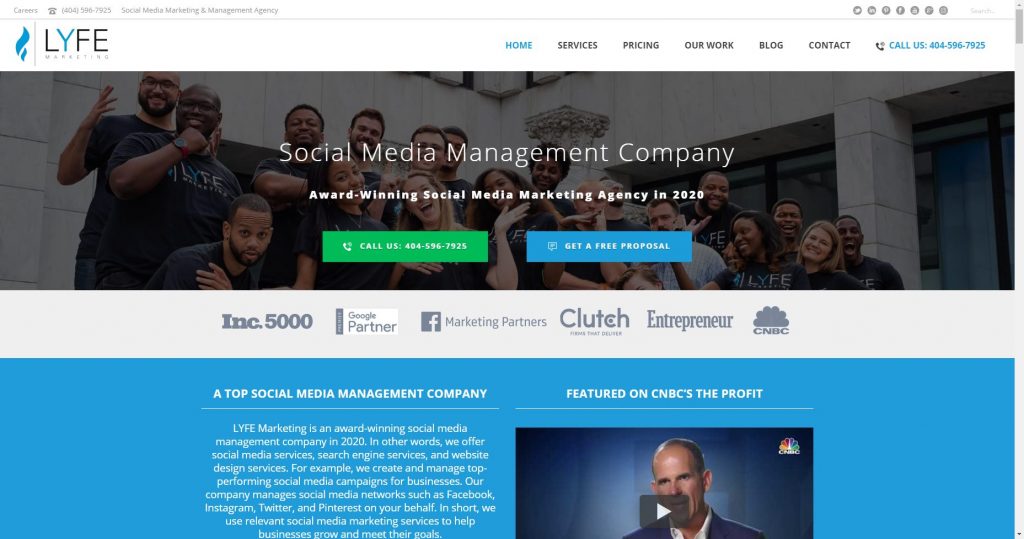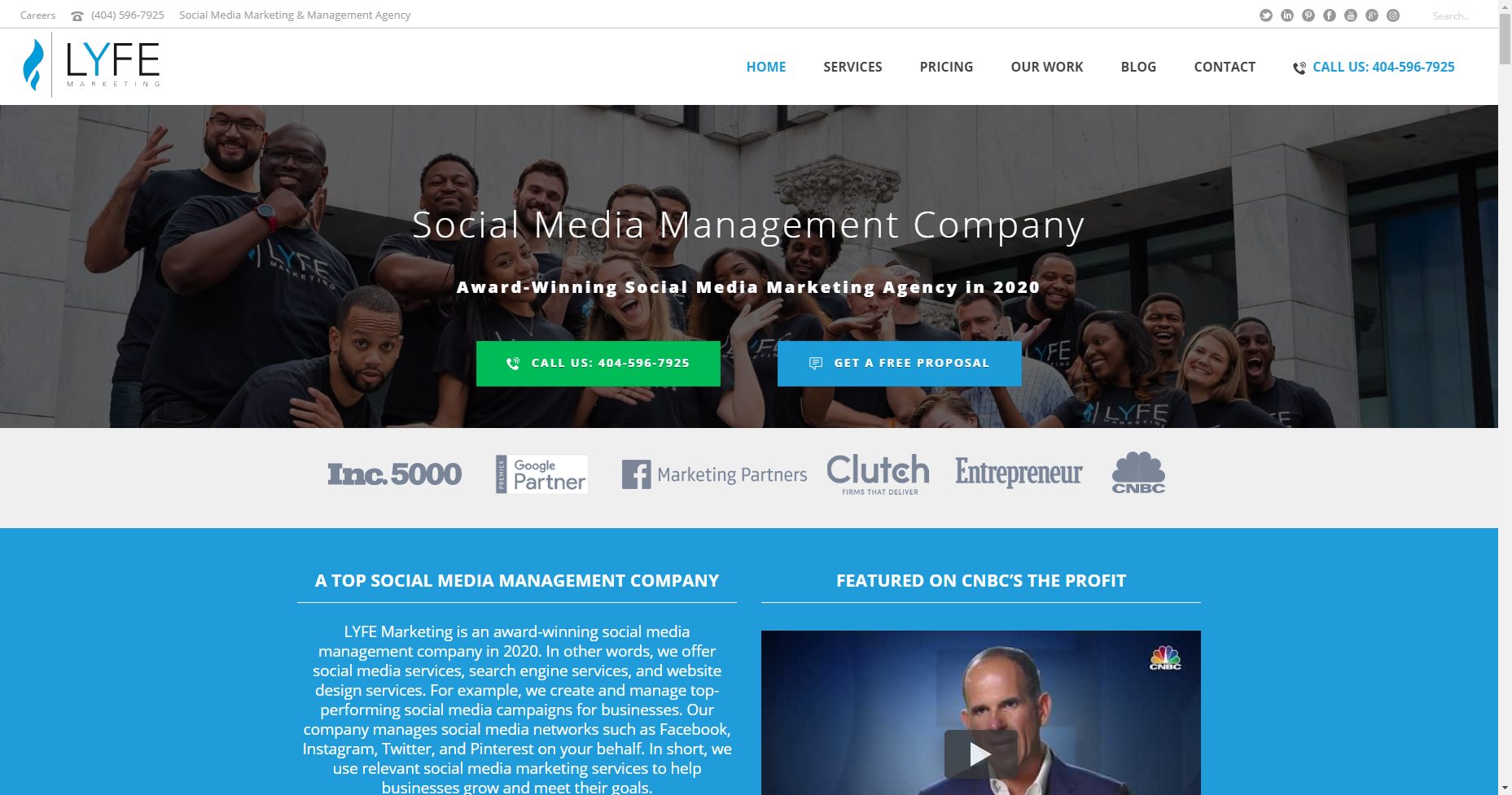 LYFE Marketing is a full-service social media management company headquartered in Atlanta that offers search engine services and website design. They create and manage top-performing social media campaigns for clients across platforms like LinkedIn, Instagram, Facebook, Twitter, and Pinterest.
LYFE has managed more than 2,000 social media marketing campaigns since 2011 and has driven nearly 1 million leads for clients through their digital marketing services. Their social media marketing services increase brand awareness, engagement, and traffic. LYFE's process includes five steps:
Assign a dedicated social media manager

Develop a custom social media strategy

Develop content calendars and ads

Optimization and daily maintenance

Reporting and communication
They offer a wide range of services for both B2C and B2B clients and all types of verticals like eCommerce, real estate, nonprofits, healthcare, and more. With LYFE, you'll get a custom marketing strategy built just for your business so that no matter your industry, your social media plan will meet your business needs.
---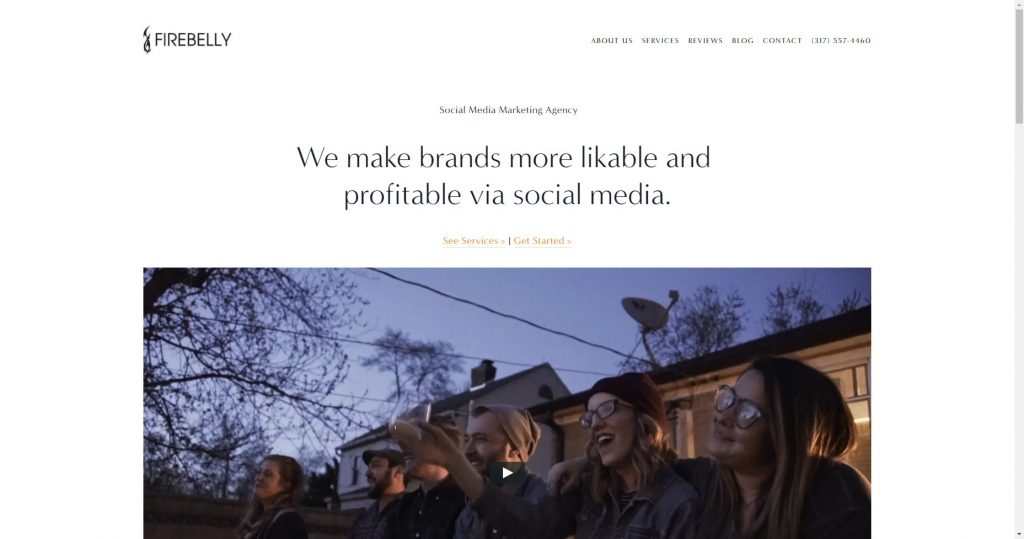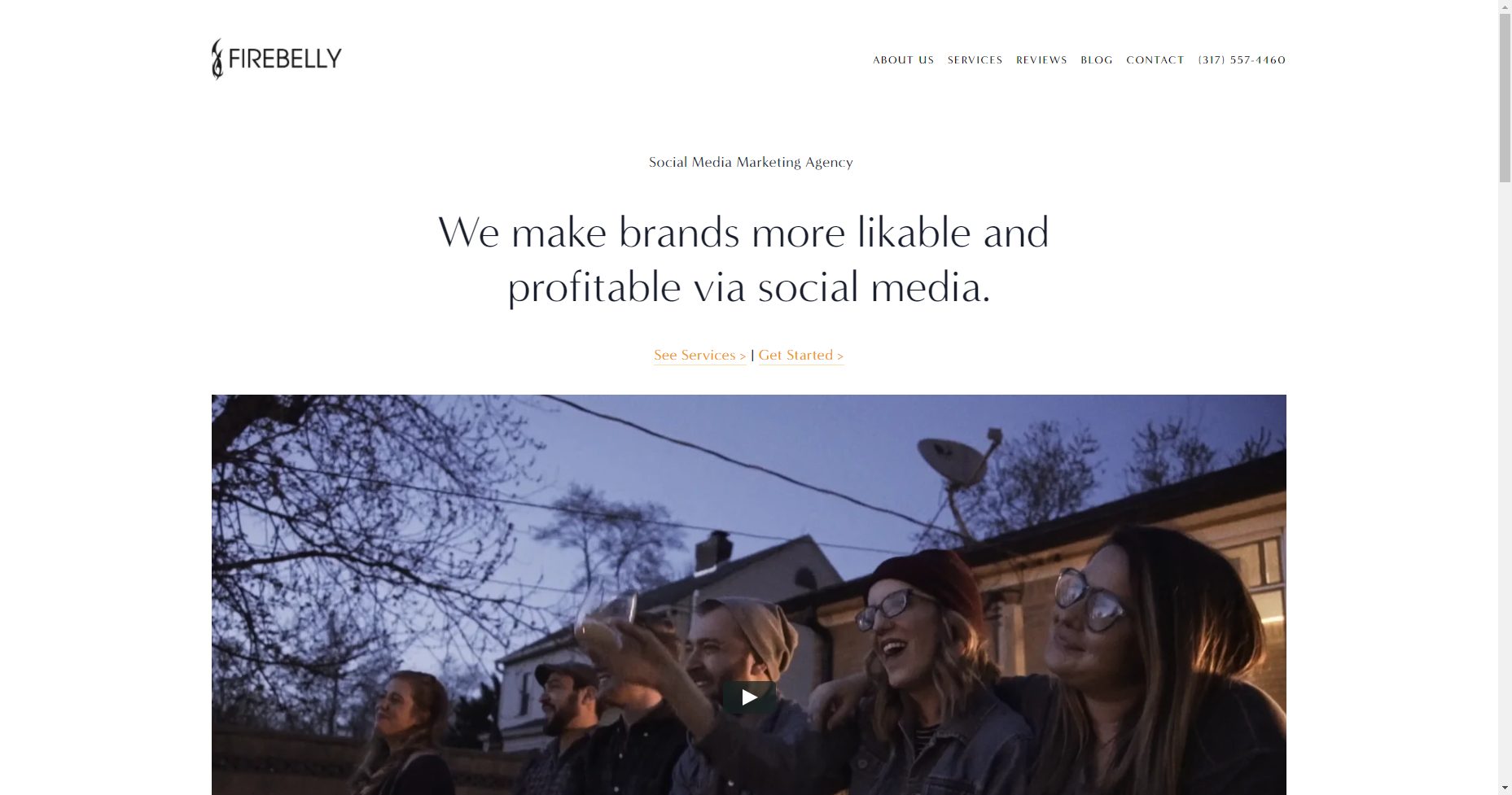 Firebelly Marketing is a smaller social media marketing team of six employees based in Indianapolis that has been serving clients since 2007. They've won several awards like Sprout Social's Cultivate Award, Muse Creative Award, and Davey Award.
Firebelly offers personalized and cost-effective LinkedIn marketing including social media audits, social media management, and social ad management, as well as social selling services. They've successfully managed more than $1 million in social media ad spends for brands and have driven audience growth, engagement, traffic, and sales.
---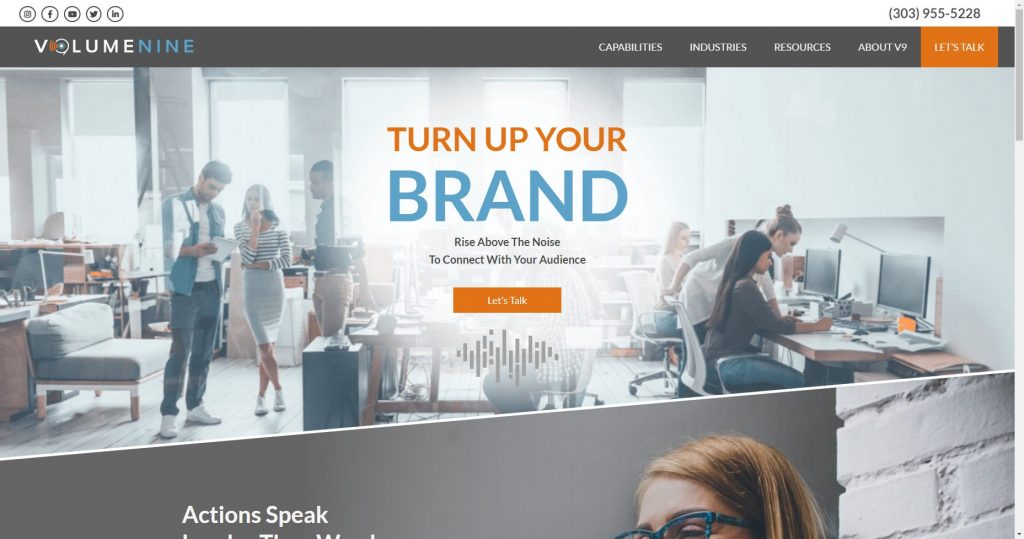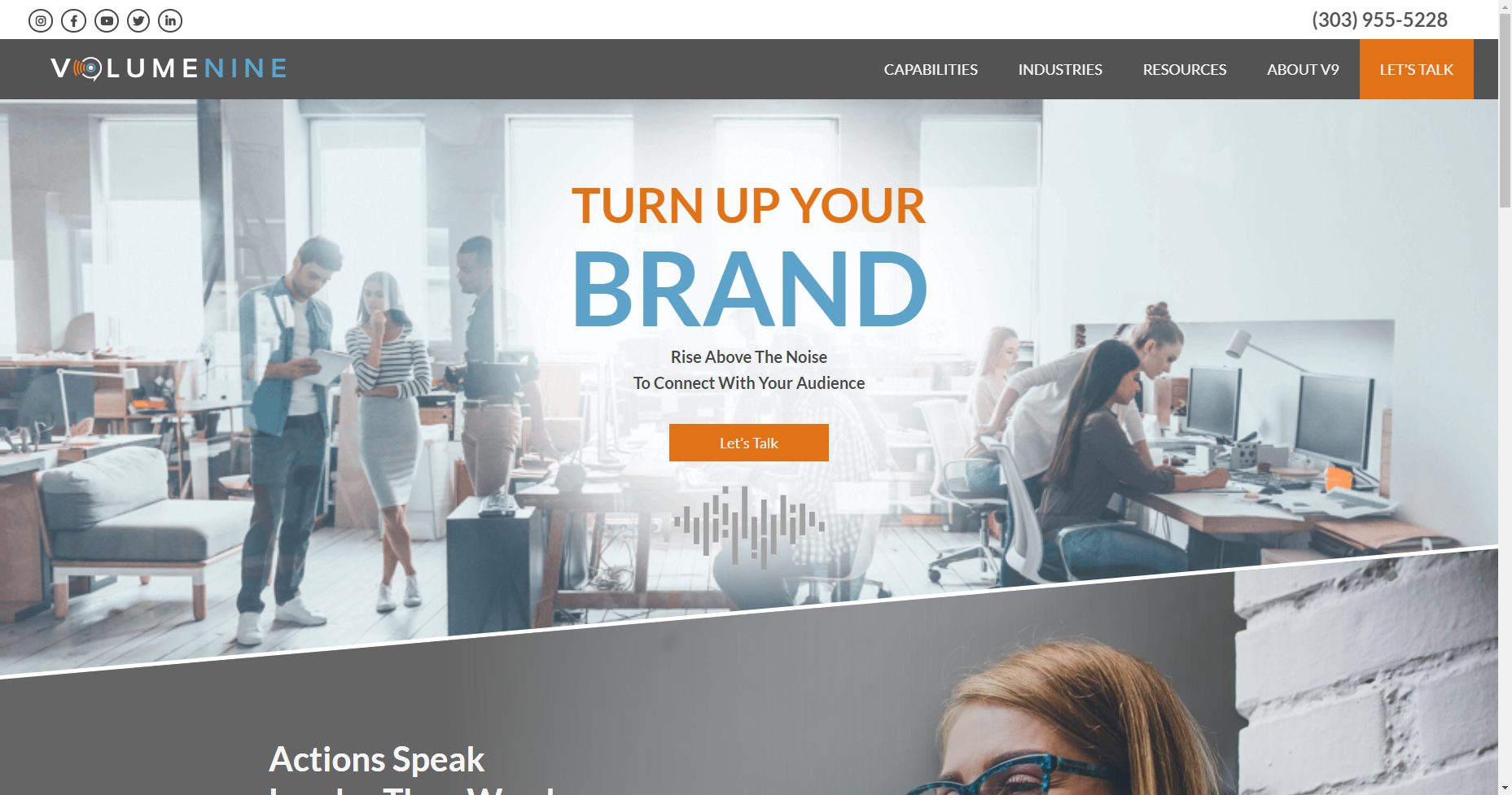 Volume Nine is a digital marketing agency that offers content marketing, SEO, and social media marketing services to help brands share their stories, increase brand awareness, or even build your brand from nothing. They'll manage your entire social media marketing strategy from advertising to influencer marketing campaigns. Volume Nine starts by creating a strategy specifically for your brand, built around your brand values and goals. From there, they'll create, distribute, and promote your content across social media channels, including managing your social selling on LinkedIn.
---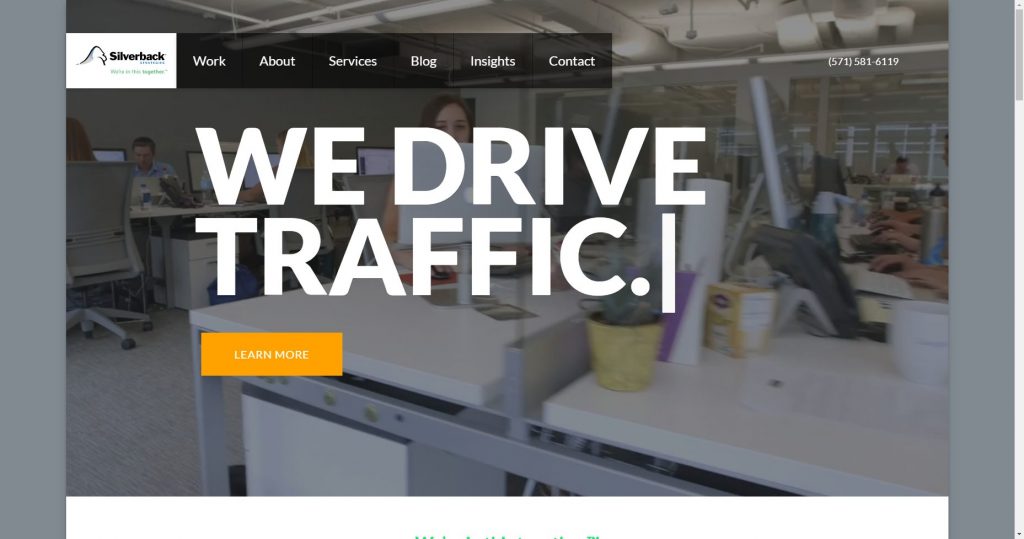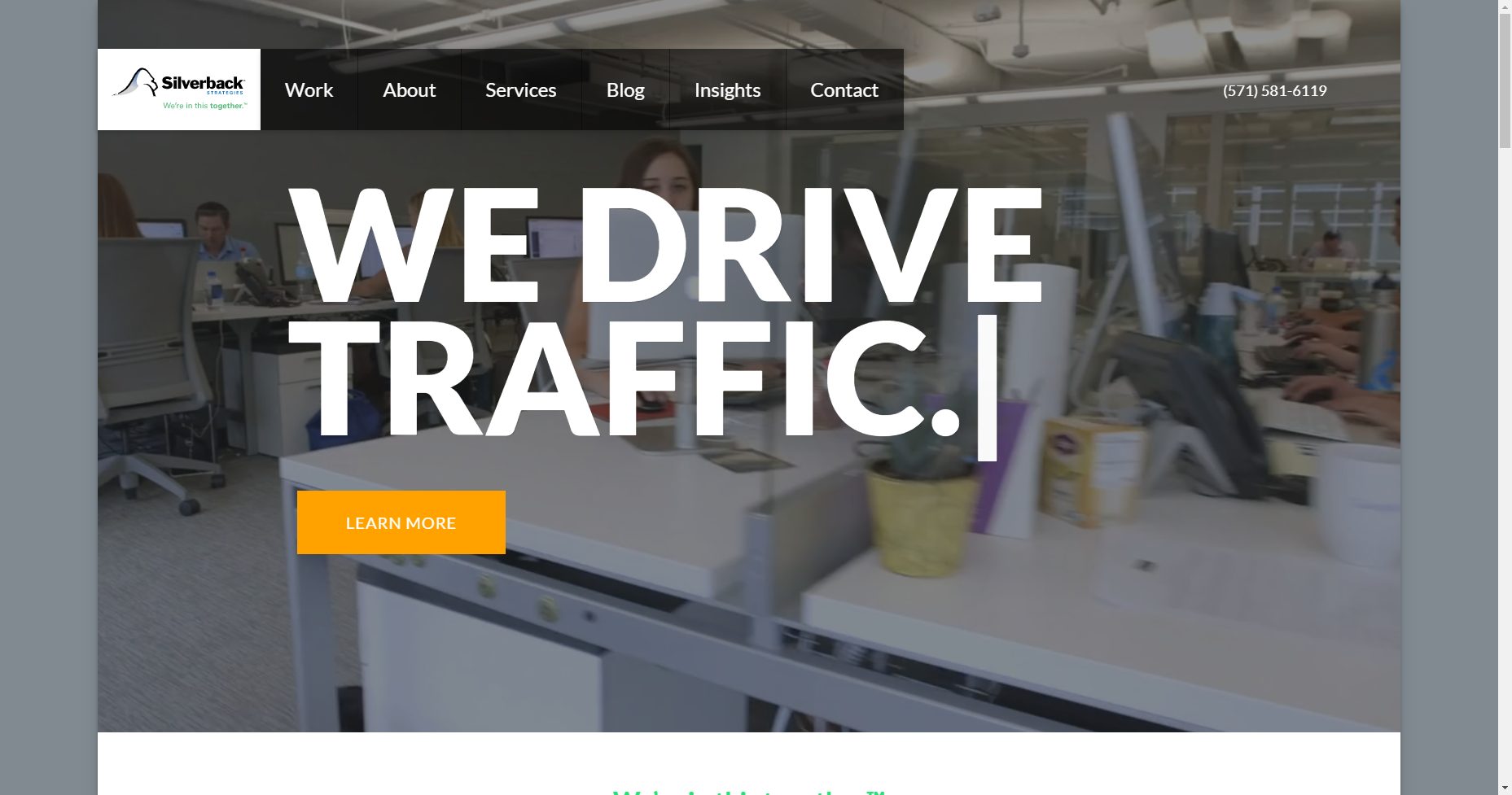 Silverback Strategies was founded in 2007 and is headquartered in Alexandria with an office in Philadelphia. They offer digital and social media marketing services to mid-sized and enterprise businesses across verticals. These services include:
Social advertising

SEO

Analytics

Content and social marketing
Silverback Strategies is a great option for LinkedIn management and optimization, LinkedIn advertising, and content production for LinkedIn. They focus on sales, not vanity metrics, so you're likely to see real results from Silverback. Of course, they're one of the more expensive social selling agencies for LinkedIn on our list.
---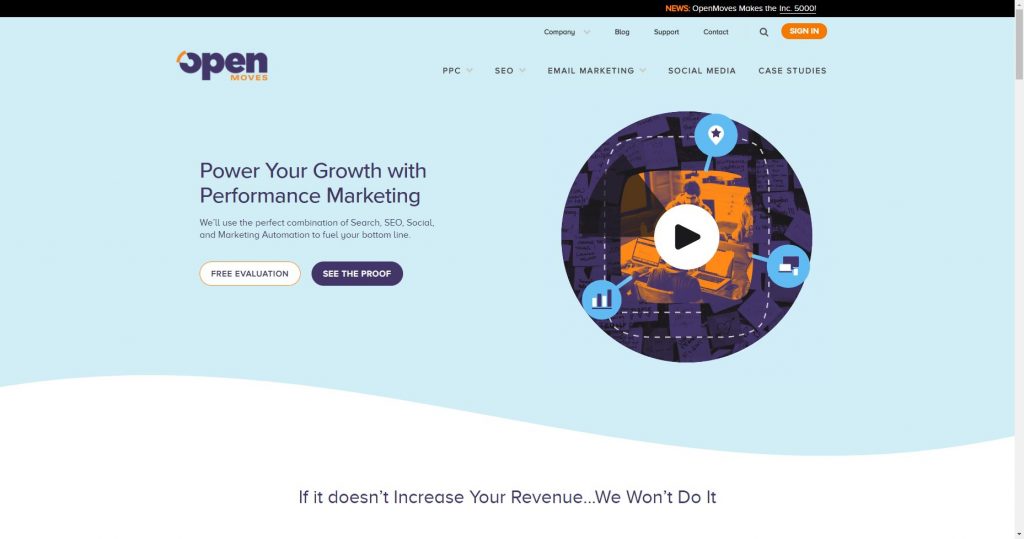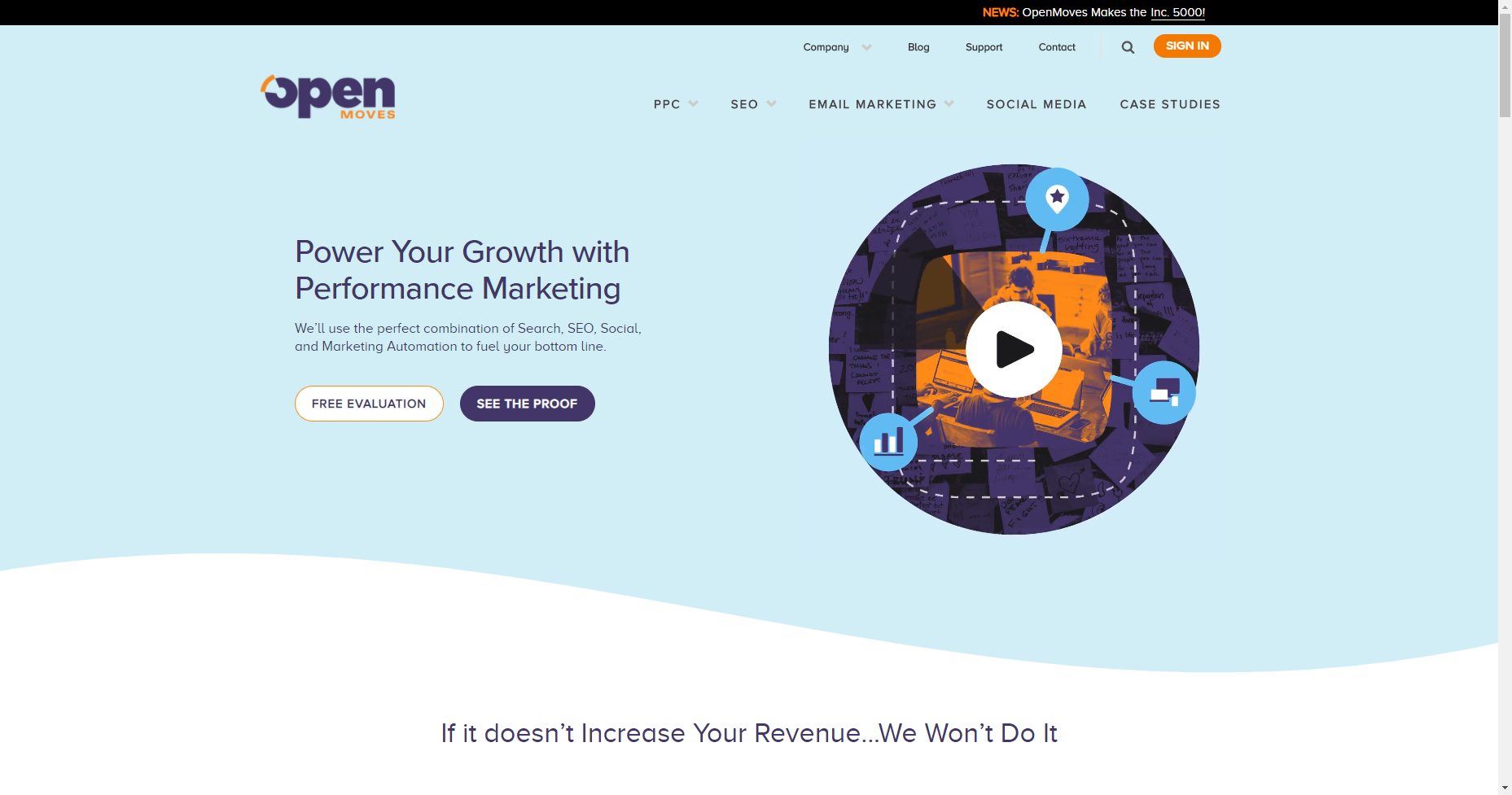 OpenMoves offers visibility, conversions, and optimization through paid search and social media advertising, SEO, marketing automation, and other social media marketing services. Their team focuses on helping small-to-mid-size businesses grow, no matter the vertical or market. They start by focusing on their clients' goals, whether that includes lead generation, increasing sales, or something else entirely. Plus, they have a virtual work structure that helps them attract the best and brightest talent in the world so they can provide results and a great ROI.
---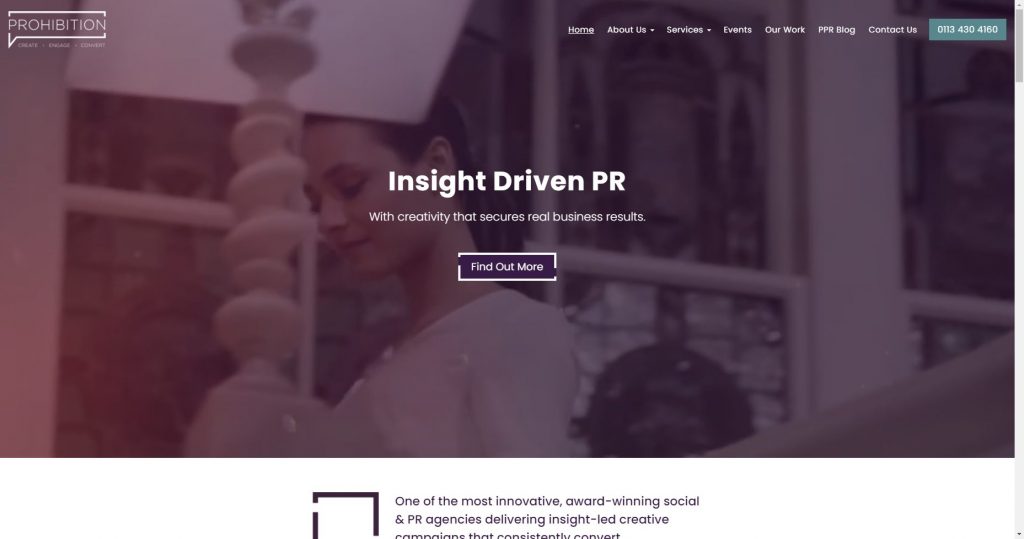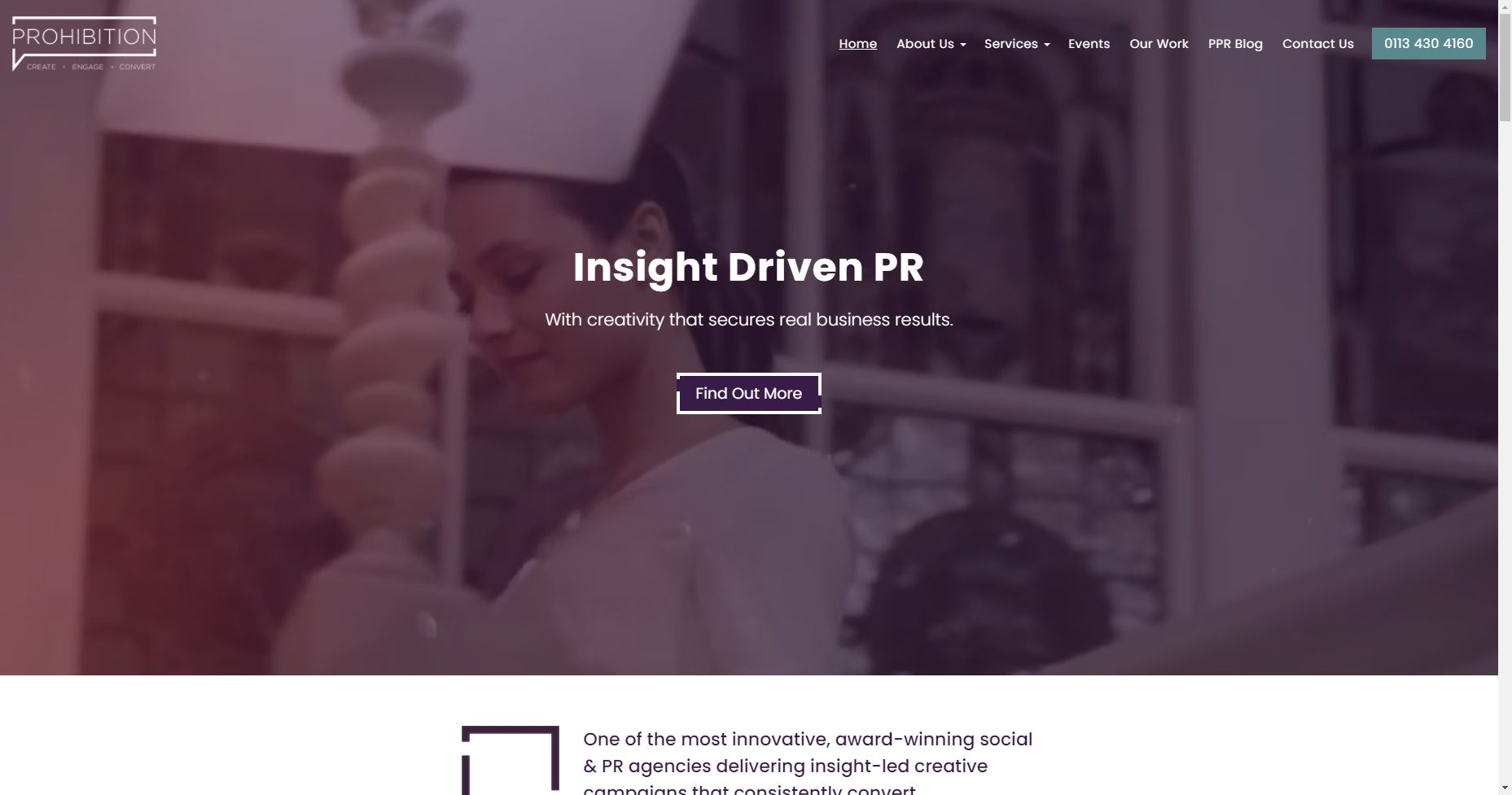 Prohibition is a PR agency that advises brands on how to use public relations and social media effectively. They're an award-winning agency, claiming Prolific North's Best PR Agency and Best Integrated Campaign in 2019 as well as the CIPR's Outstanding Large Consultancy of the year in both 2017 and 2019.
As an integrated PR consultancy, Prohibition helps clients improve their business performance through proper online engagement.
---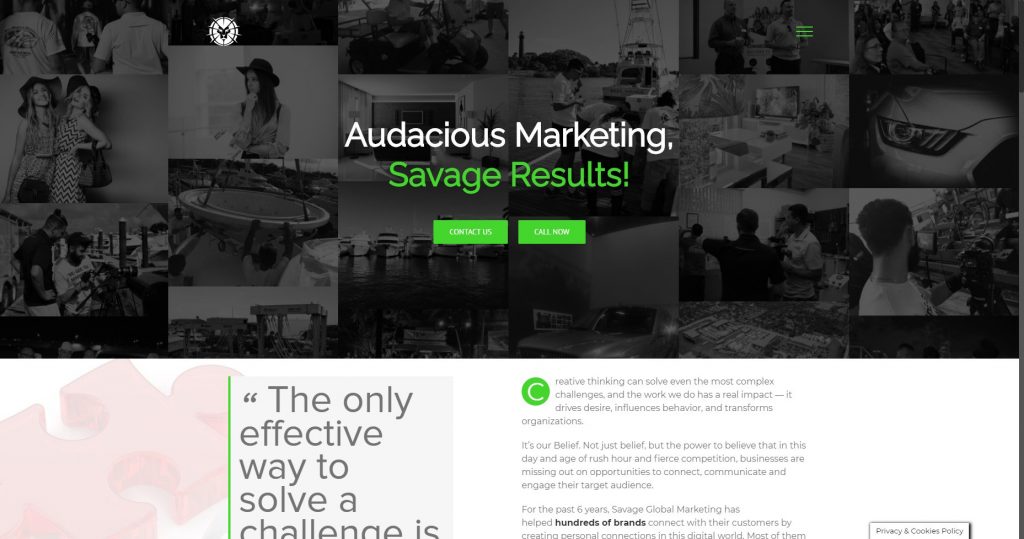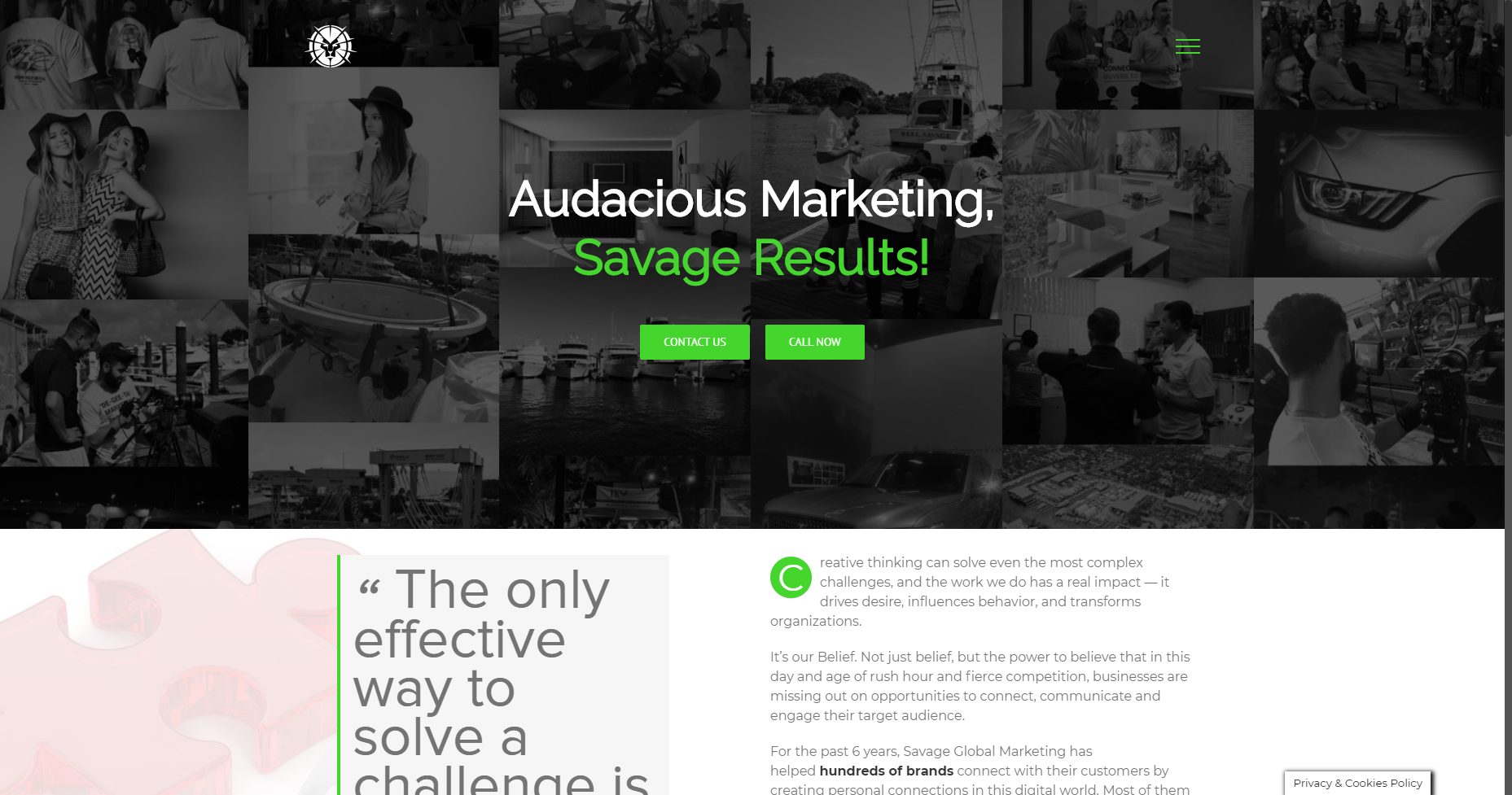 Savage Global Marketing is a data-driven marketing agency that seeks to simplify the way consumers engage and connect with brands through customer-focused growth strategies and innovative technology. They're a digital marketing agency that also provides social selling and social media marketing services that can help you build your brand from scratch, increase brand awareness, drive traffic, and ultimately, maximize your ROI. Savage has expertise in creating brand-aligned content with frequent and consistent distribution across social media platforms.
They seek to make digital personal, helping clients stand out and connect with their customers. Savage starts with strategy and develops a custom strategy for each client through insight and exploration.
---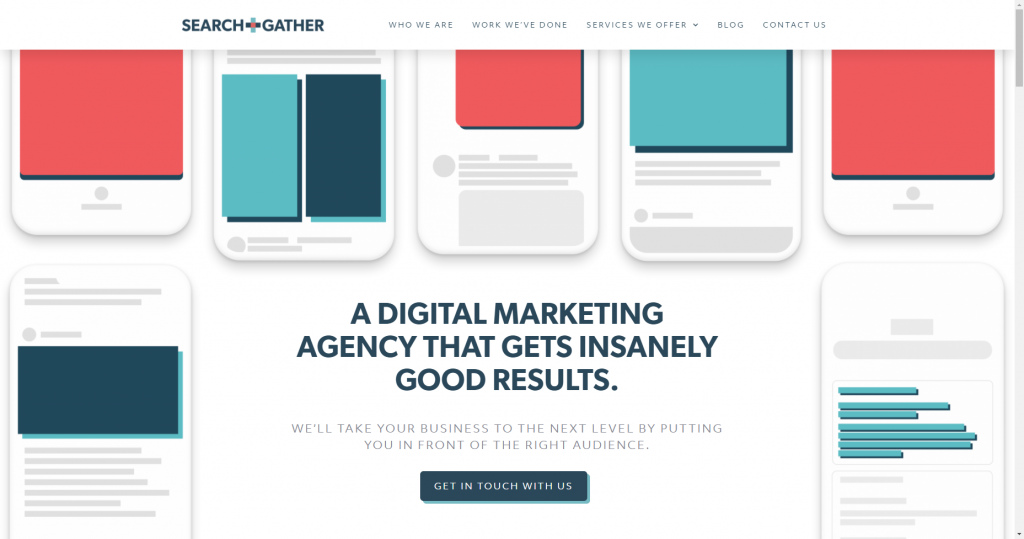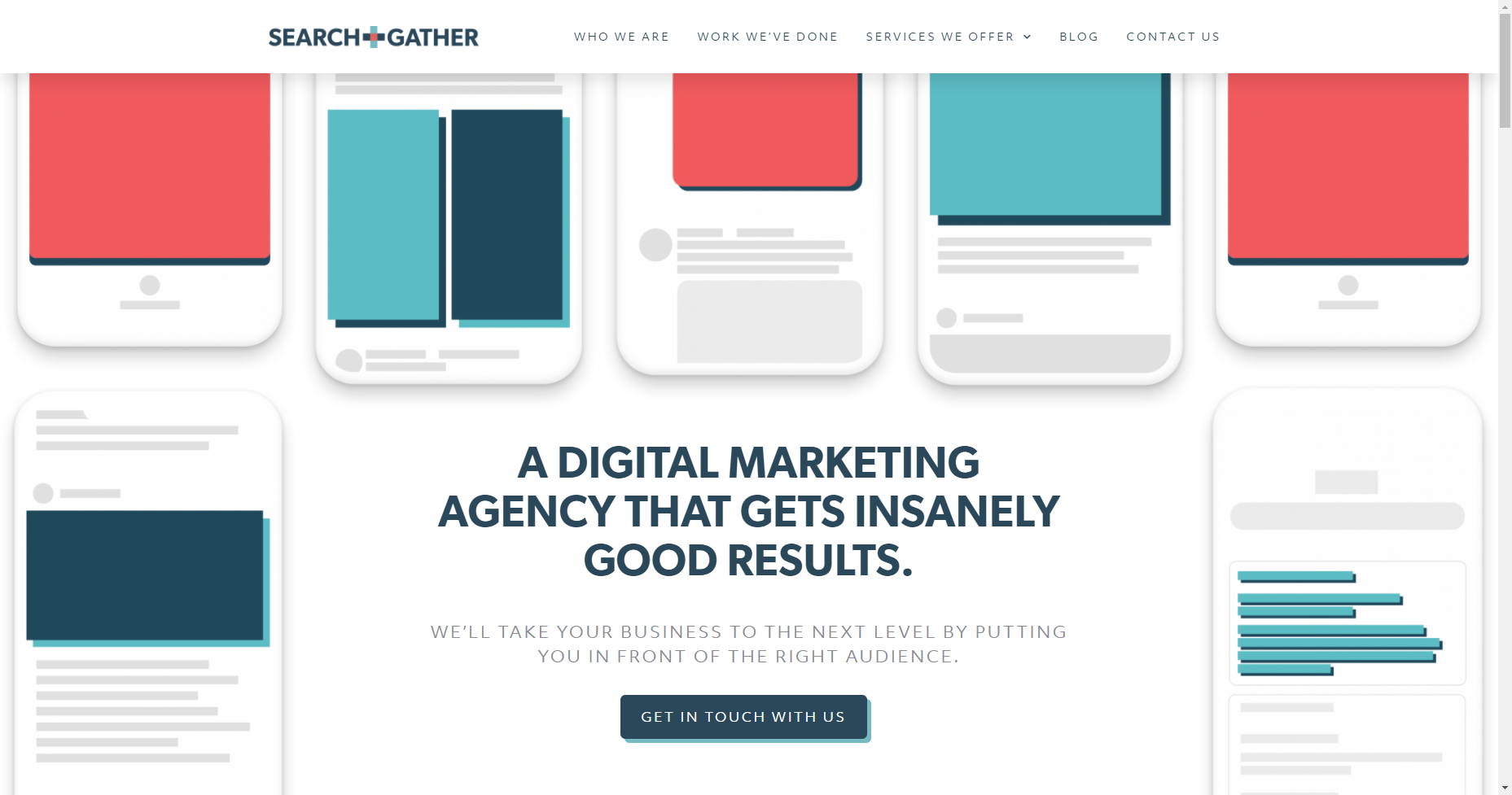 Search + Gather is a Toronto-based digital marketing agency that seeks to redefine how digital agencies work with clients. They set aggressive goals for their clients and build strategies that get results through collaboration. Search + Gather works with brands of all sizes across industries to help them grow through several services:
Paid social

Landing pages

Amazon advertising

CRM integration

Tracking and analytics

Creative testing
---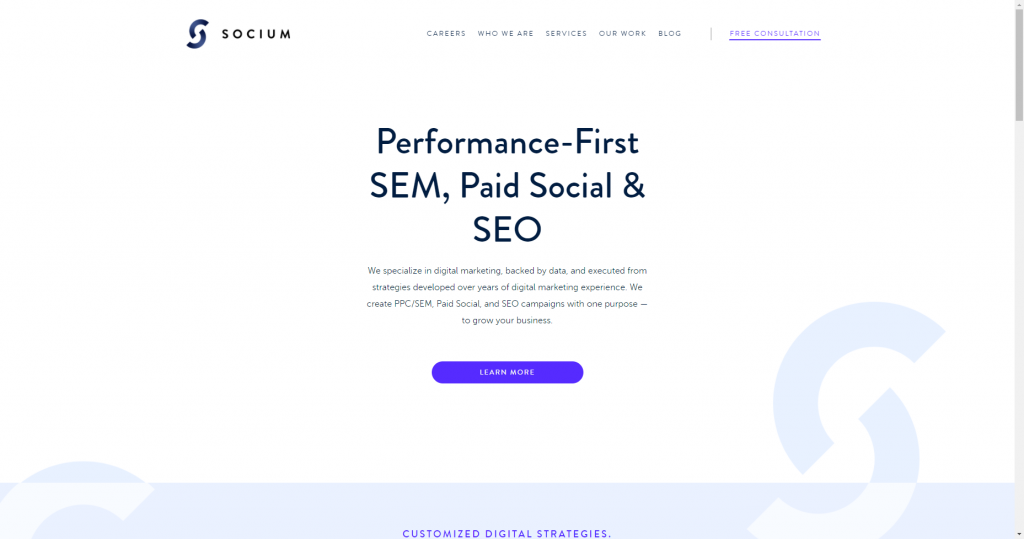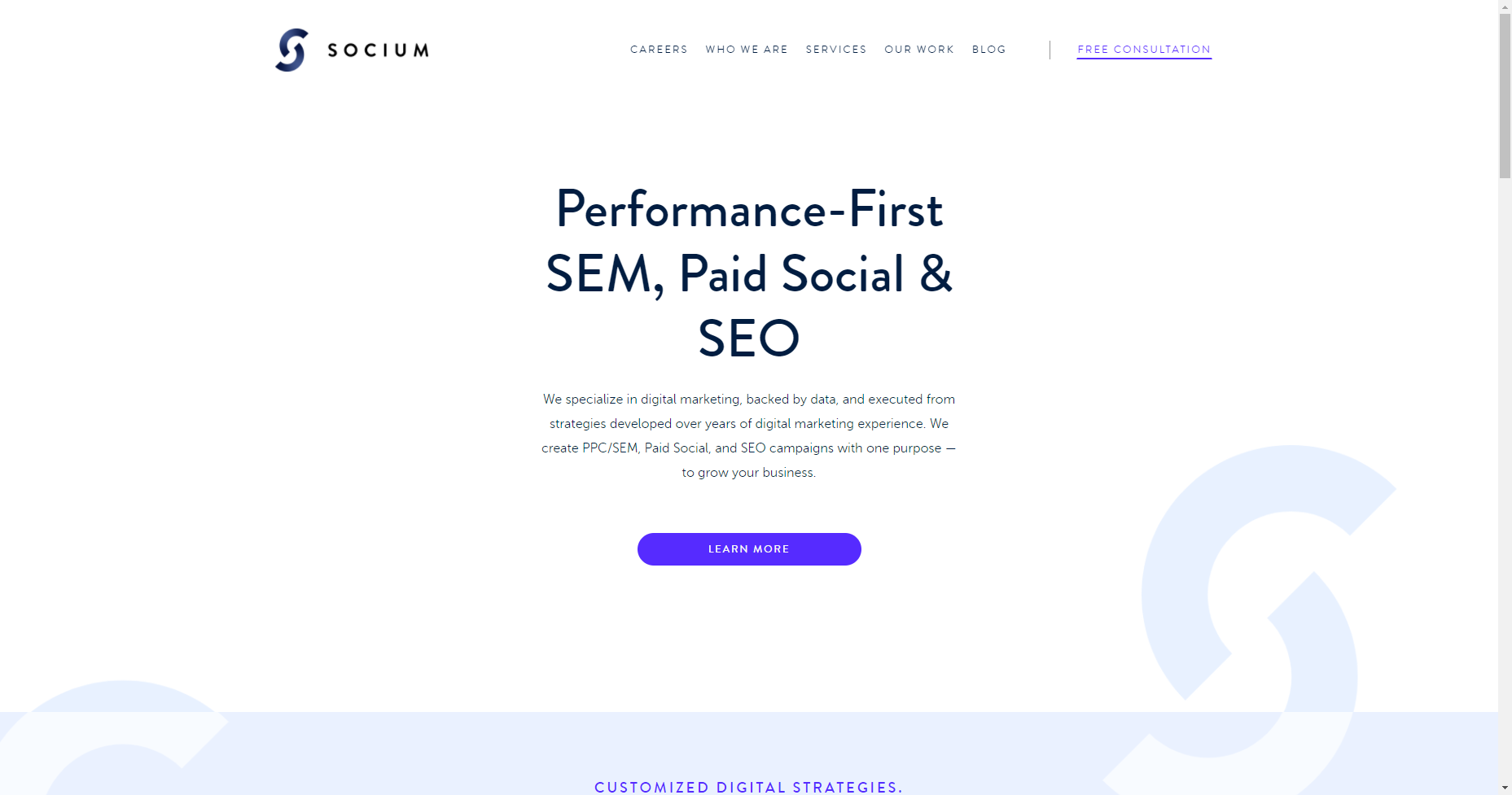 Socium specializes in data-driven digital marketing, working from strategies they've developed over many years of digital marketing experience. Their process is three simple steps:
Identify
Socium starts with a set of strategy calls in which they ask several calculated questions that will help them understand your brand, your business goals, and where you're getting bottlenecked.
Create a Plan
Socium does a deep-dive analysis of your existing efforts and finds new ways to leverage their clients' paid media and SEO to build a fully customized SEO, PPC, and paid social strategy for your business.
Report and Optimize
Socium uses customized, real-time reporting that provides the metrics that really matter to your business. Reporting is available all day, every day.
---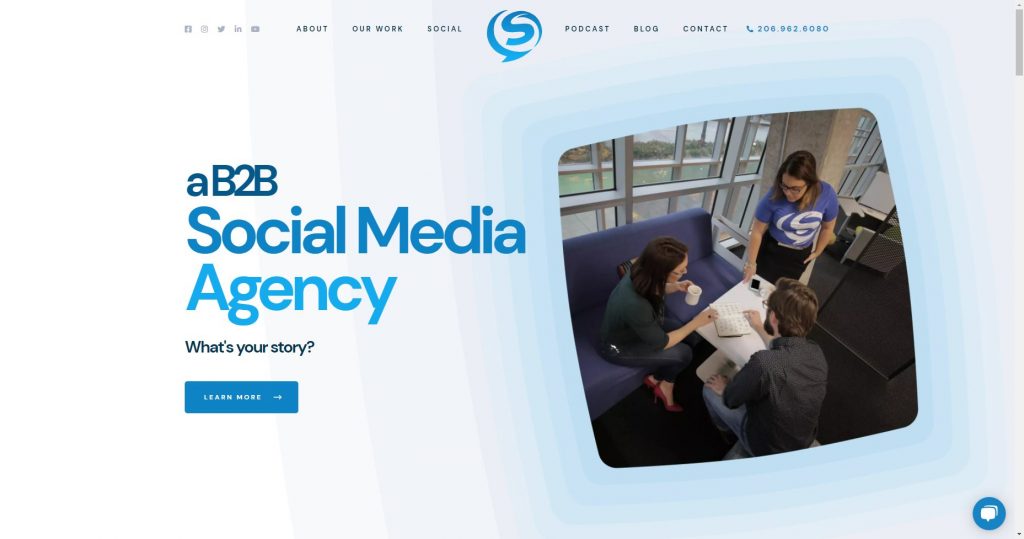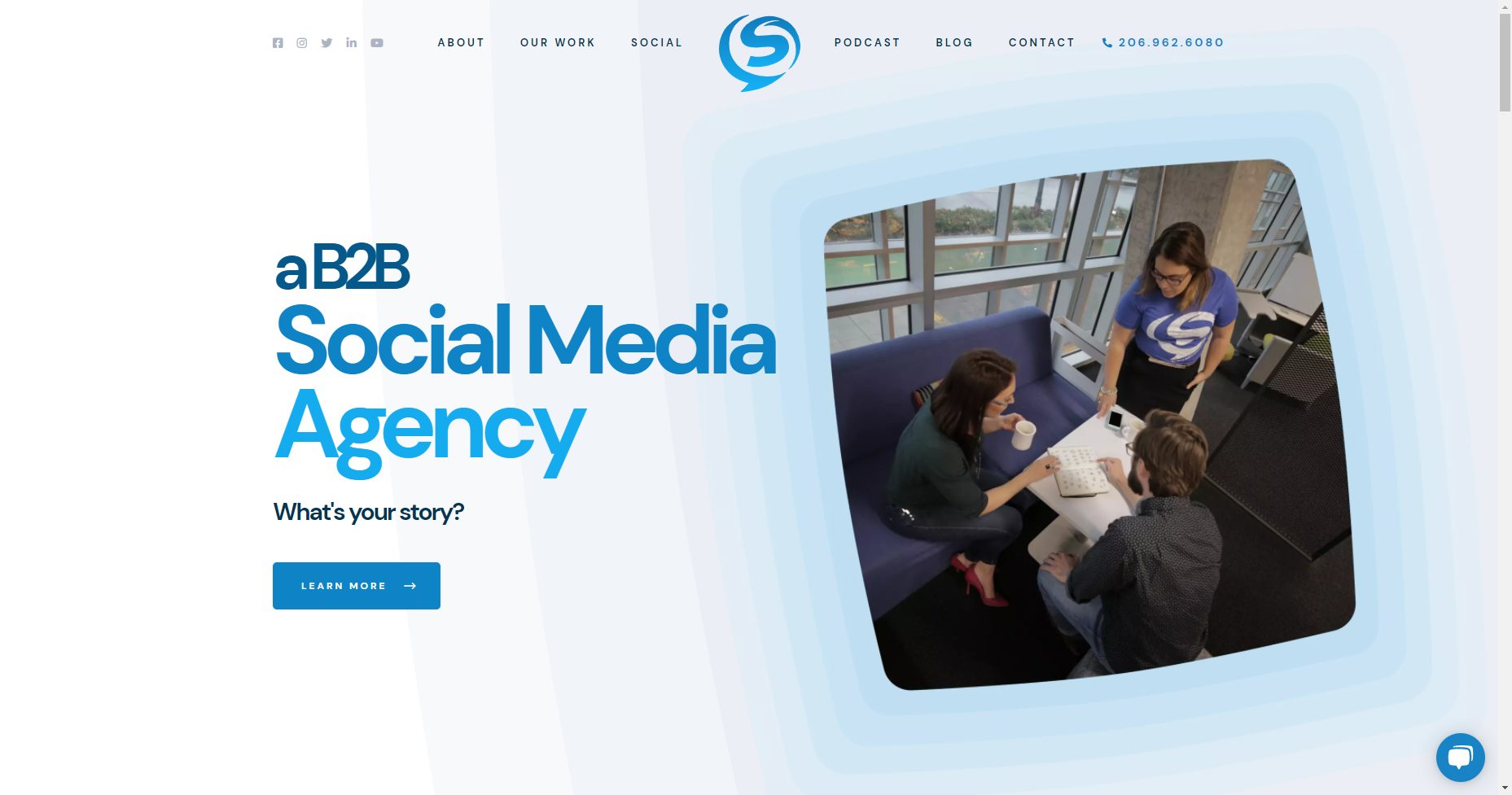 Socialistics tell your brand story to get maximum engagement using a results-oriented mindset as well as analytics and reporting that show your results. They're a full-service digital marketing agency that handles everything from building a custom plan for your brand to executing that plan and tracking the results. They're well-versed in social media advertising, social selling, creating organic content, and content distribution.
---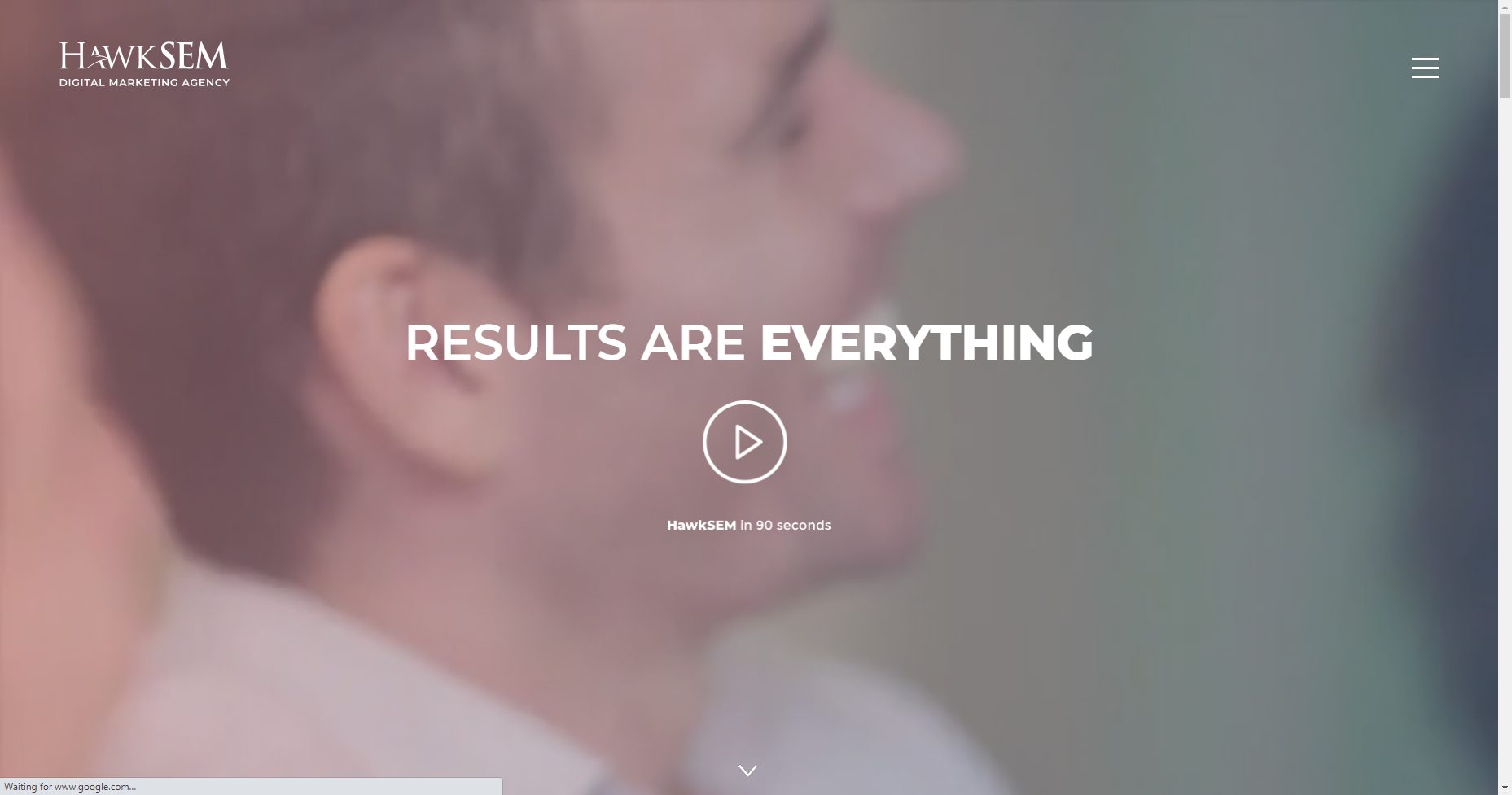 HawkSEM offers results through a blend of industry experts, optimization, and Conversion IQ, their proprietary, revenue-driven marketing method. They offer services from paid search to content and SEO to paid social and anything in between. HawkSEM starts off their SEM programs with a plan focused on building integrated strategies to increase ROI with fine-tuned audience targeting. Rather than building your plan with only your budget in mind, HawkSEM works to understand your brand and business model to choose the best path forward.
---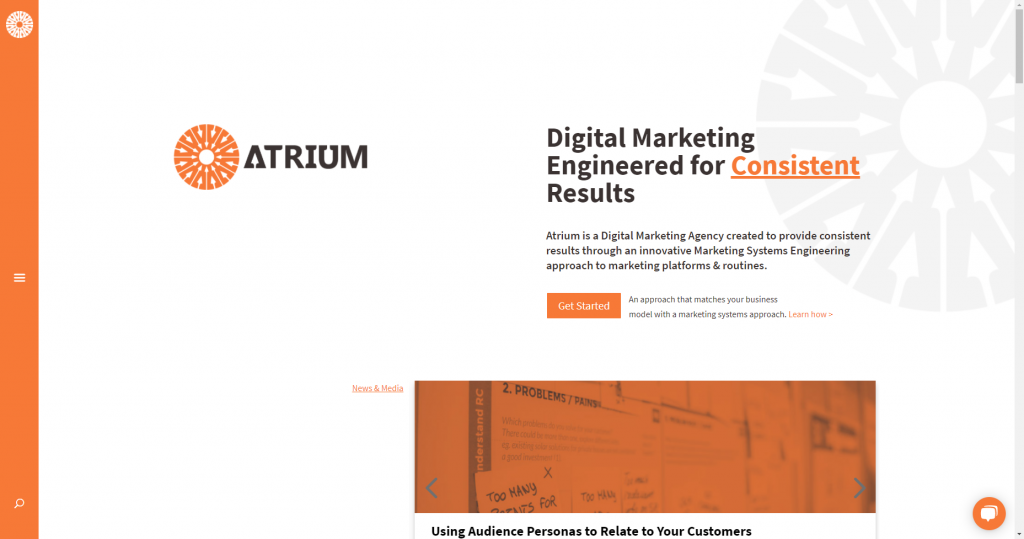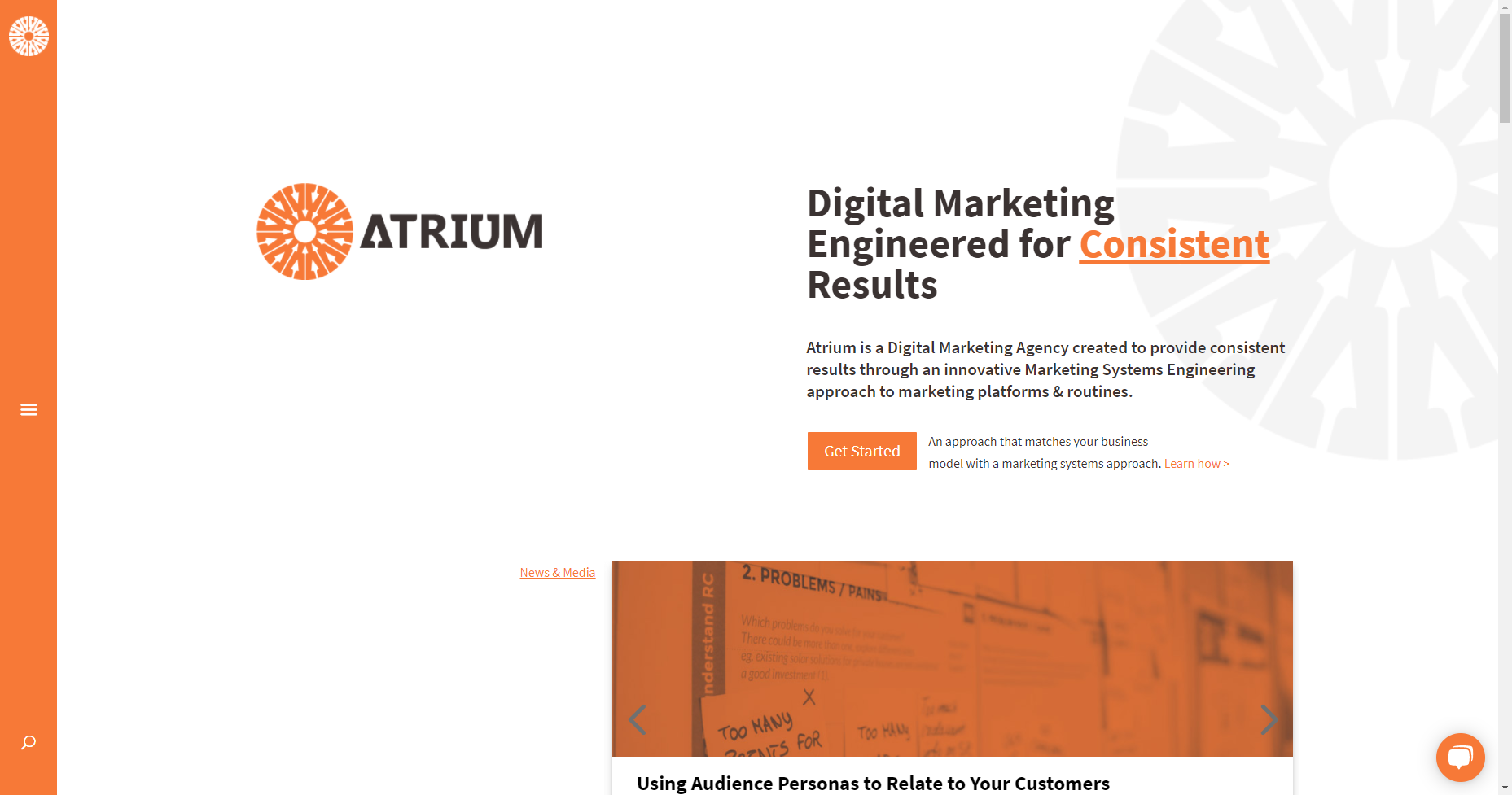 Atrium is a full-service digital marketing agency that provides consistent results to clients using their innovative Marketing Systems Engineering approach. Their approach to marketing has been built from the insights they've gleaned through working with marketing professionals and business leaders since they were founded in 2000. Atrium uses their Marketing Systems Engineering approach to product repeatable routines that deliver results. They offer several services like:
Search marketing

Online advertising

Social marketing

Website design

Conversion rate optimization
Atrium provides digital marketing through the lens of engineering. This can be seen in their systems-driven process:
Profile Audience & Business Model
Atrium works to fully understand the needs of your audience and your business model metrics.
Engineer Systems
Your brand works with a dedicated strategist and consultant to plan your marketing model.
Build Platforms
Atrium builds your marketing websites, eCommerce, and campaign sites.
Optimize Routines
They drive marketing growth through managed marketing routines.
Gain Consistent Marketing Results
Atrium builds your marketing efforts around consistency to drive innovation, the ability to trust in forecasting, and adapt to change.
Build Upon Past Successes
Using the metrics and analytics of your custom marketing system, Atrium refines your approach.
Invest in Future of the Business
Atrium uses a reliable marketing system so you can invest in your business or future marketing efforts without worry.
Build Resilient Systems
Through the systems Atrium creates for your brand, you can face changing market factors and new competition armed with the right metrics and routines to adapt.
---
Find the Right Social Selling Agency for LinkedIn
Social selling on LinkedIn is something you can do on your own but it's important to ask yourself if you have the capacity to do it successfully in-house. If you don't have the time and resources to devote to testing and optimizing, it's best to use one of the social selling agencies on LinkedIn we've included here. They have the experience, resources, and data you need to succeed.
Frequently Asked Questions
How do you do social selling on LinkedIn?
Social selling on LinkedIn works for both B2B and B2C businesses. To do social selling on LinkedIn, you need to build relationships. Start by engaging in dialogue with connections and building relationships. Then, you'll dig deeper and continue building new connections. Make sure you follow up with people and write messages that are all about them.
Why do people sell socially on LinkedIn?
Selling socially on LinkedIn lets you find and connect with a growing audience in a more effective way than traditional sales. Statistics show that more than 76% of buyers are ready to have a social media conversation about products. Identifying new customers that meet your target audience, like role, function, or industry, has never been easier with LinkedIn.
What are examples of social selling?
Examples of social selling include interacting directly with potential buyers or customers, sharing relevant content, personal branding techniques, and social listening.
What is social selling index on LinkedIn?
The Social Selling Index, or SSI, on LinkedIn is a way to measure a salesperson's skills and execution. The more an SSI rises, so does the salesperson's success.
How do I increase my SSI on LinkedIn?
To increase your SSI on LinkedIn, you can do the following steps:
1. Establish your professional brand on LinkedIn, completed with your ideal customer in mind
2. Find the perfect customers. Use LinkedIn's search and research tools to identify better prospects in less time.
3. Engage with insights to better quantify your social selling
4. Build relationships