It can often be more effective to have an existing customer return to your business rather than having to entice a new customer. And if customers like your business, they are likely to tell their friends and encourage them to use your services. One of the most effective ways to get customers coming back is to build a loyalty program.
Although building a loyalty program may appear daunting, you will find many loyalty integrations and tools for eCommerce platforms that simplify the process. eCommerce stores don't even need to issue physical loyalty cards to their customers – the whole process can remain virtual.
You will find a range of loyalty and integration tools on most eCommerce platforms – Shopify, BigCommerce, Magento, and more. We look at a selection of such tools here. Some focus on building and rewarding your customer loyalty. Others go one step further, and you can use them to encourage your existing loyal customers to refer you to their friends.
---
12 Best Loyalty Integrations and Tools for eCommerce Websites:
---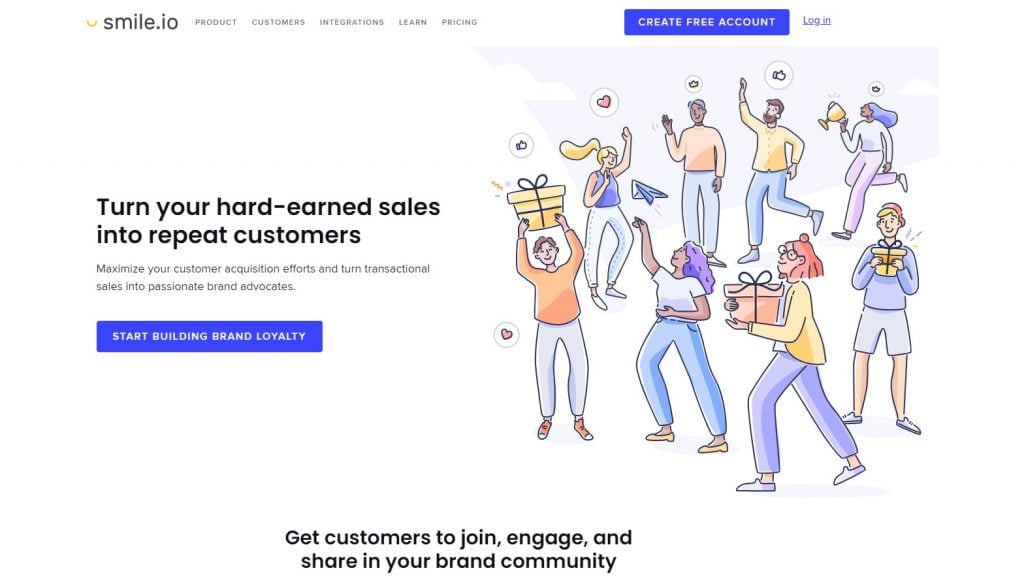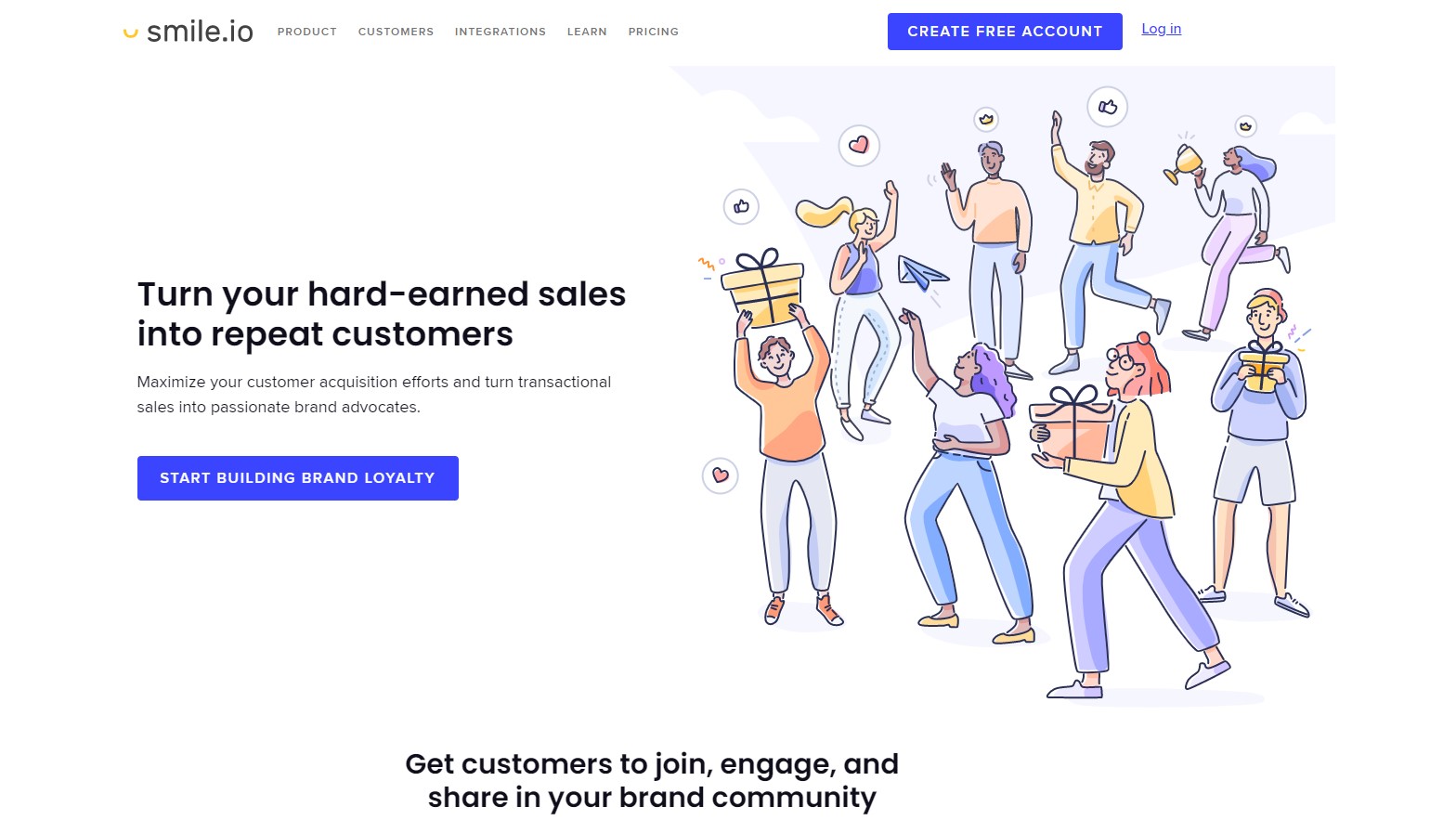 Smile has two products to help enhance your brand loyalty. You can use Smile UI to tailor your customer experience to fit your brand. Smile Admin helps you to manage a rewards program with ease.
Easily build a rewards experience that your customers love with Smile UI. With Smile UI, it's both easy and exciting to reward your customers. Smile has incorporated merchant feedback into their product, making it simple and exciting to earn and redeem rewards. You can build a program that seamlessly integrates the look and feel of your brand without needing a developer.
Loyalty program management is easy with Smile Admin. Make changes to your program, manage your members, and see actionable program insights all in one convenient place. You can easily make changes in real-time that are intuitive for anyone on your team.
---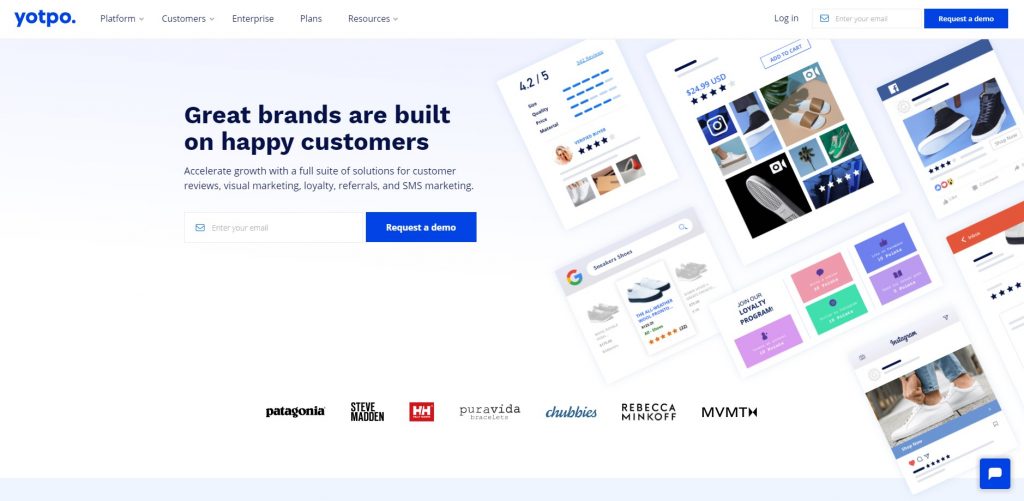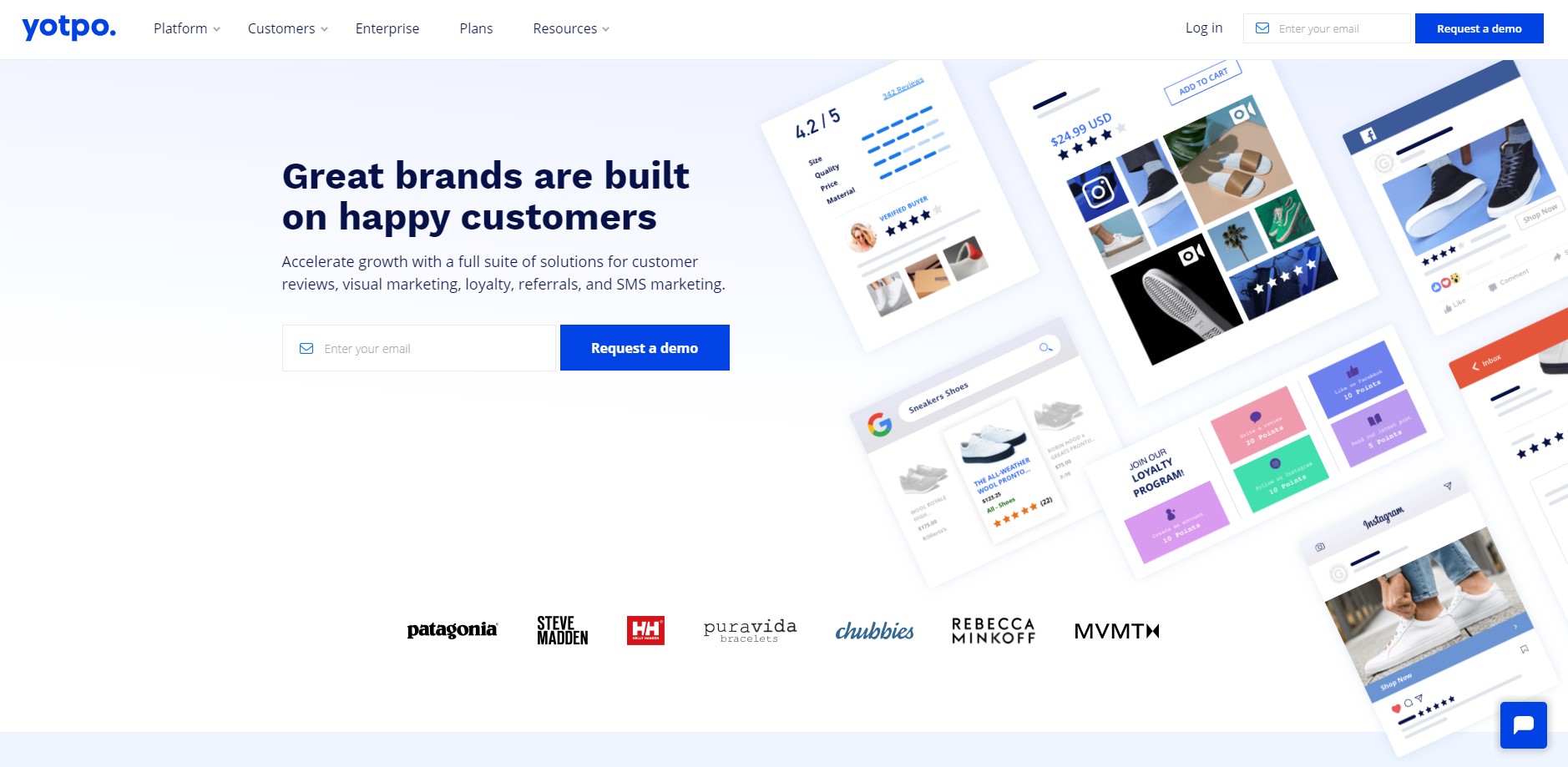 YotPo is an eCommerce marketing platform that offers advanced solutions for customer reviews, visual marketing, loyalty, referrals, and SMS marketing.
One of its features is the ability to build customized rewards and referrals programs to engage existing customers and reach new ones. You can reward your customers for the actions that have the most impact on your business with a variety of customizable campaign programs.
Choose from a host of powerful, pre-built campaigns designed to boost retention effectively. You can customize them to your brand and integrate them across every channel, with no need for templated UI. You can deploy a tiered structure based on points, spend, purchases, or referrals if you wish. Choose from multiple options for rewarding referrals, including points, products, store credit, and discounts.
YotPo integrates with multiple eCommerce platforms, apps, and tech partners. The eCommerce platforms include BigCommerce, Magento, SAP Hybris, Salesforce Commerce Cloud, Shopify, Shopify Plus, Volusion, and WooCommerce.
---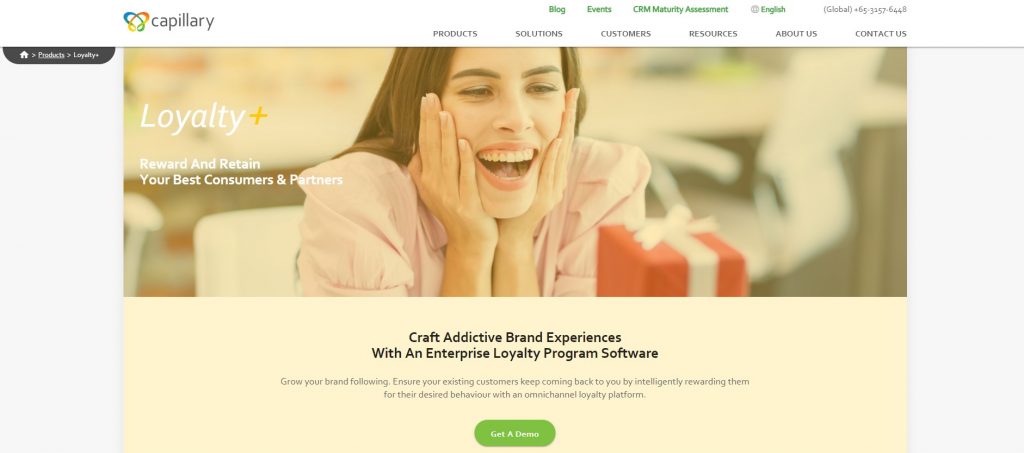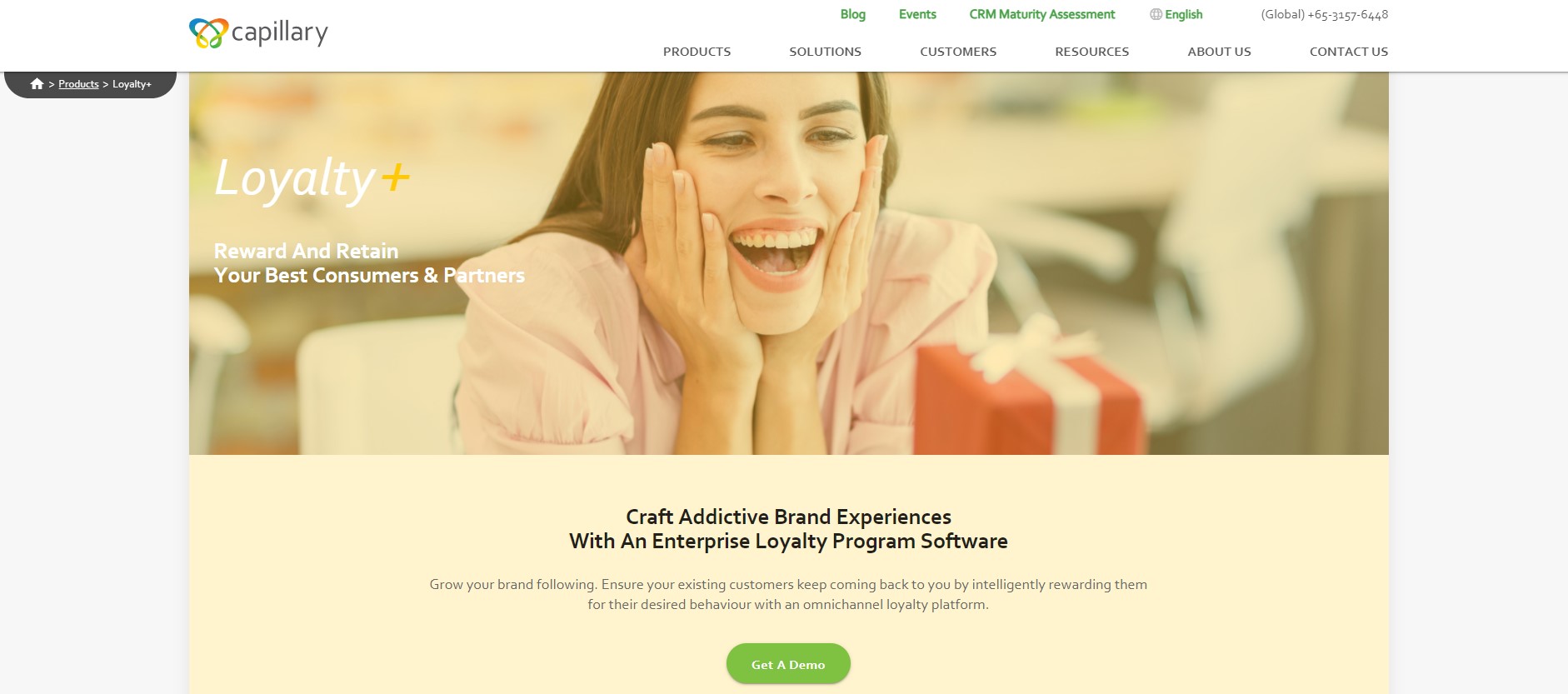 One of Capillary's products is Loyalty+. You can use it to craft addictive brand experiences. Ensure your existing customers keep coming back to you by intelligently rewarding them for their desired behavior with an omnichannel loyalty platform.
With Capillary's loyalty program manager, you can design and bring to life loyalty programs that are consumer-centric that let you identify and reward different segments of your customers in real-time. You can offer real-time rule-based rewards. Easily configure rules related to upgrade/downgrade, allocation/redemption, expiry, and promotions. Create and manage a single brand, multi-brand, multi-country, or group loyalty programs with ease. You have a live dashboard that updates as you roll out your campaigns.
---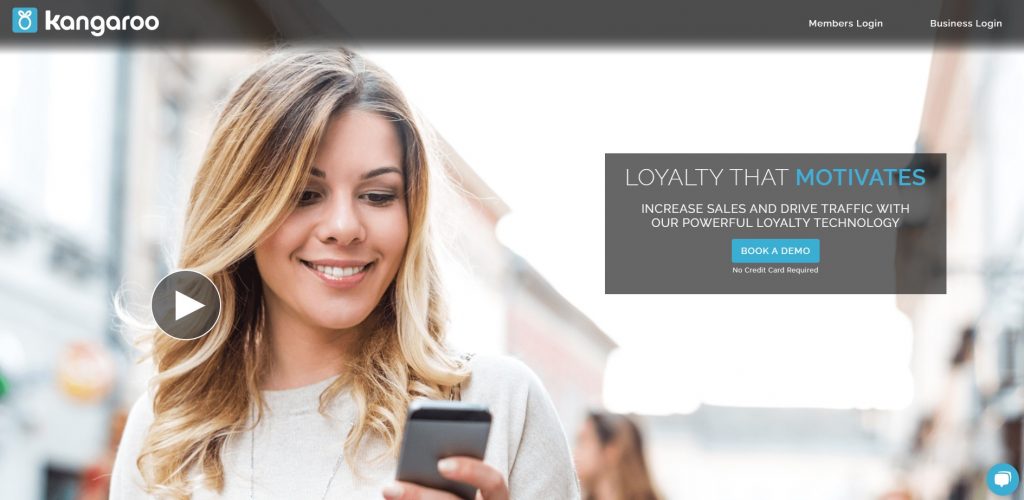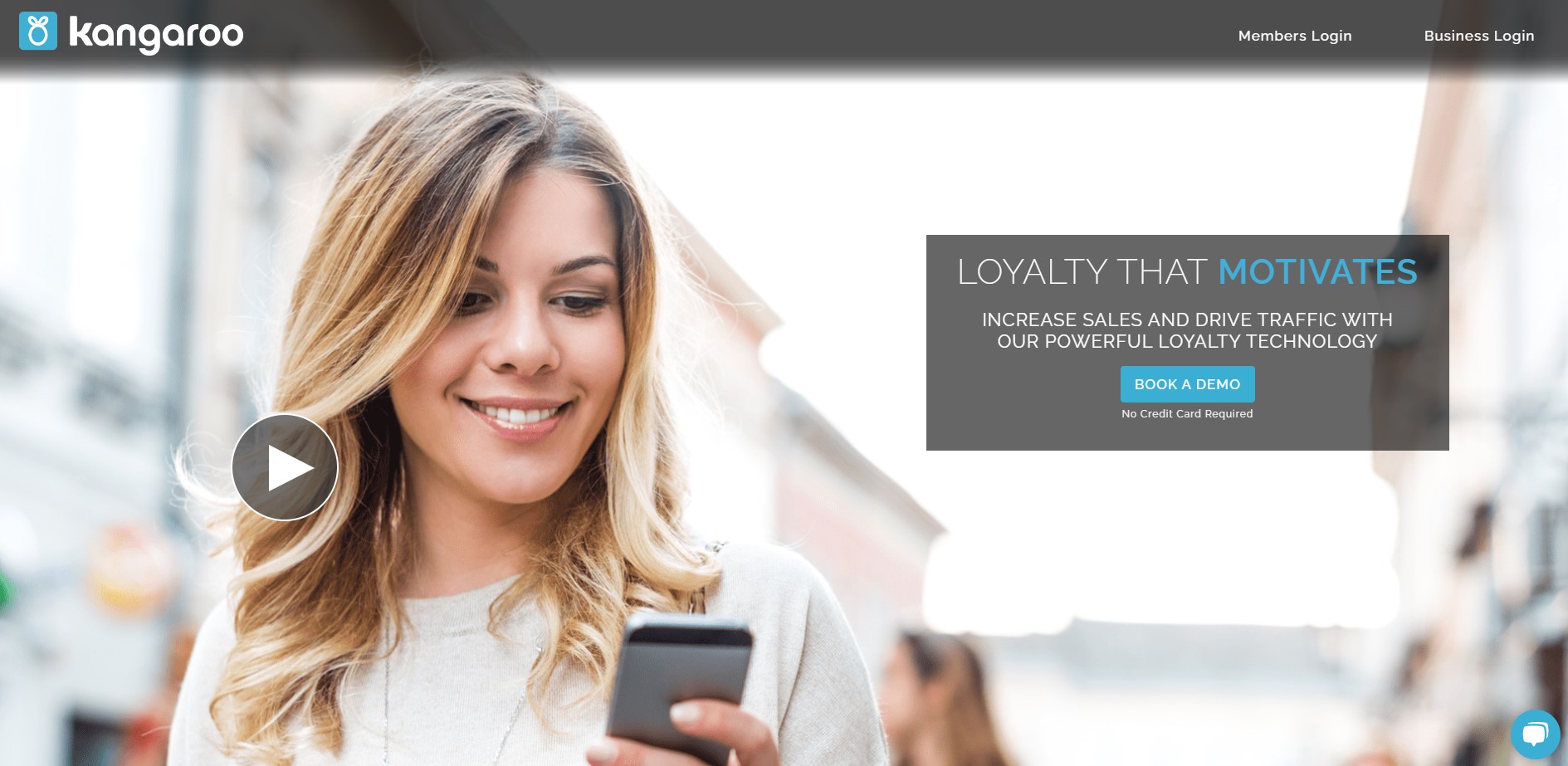 Engage, reward, and retain your customers with Kangaroo Rewards. Kangaroo is an easy and effective platform to help you engage and retain customers with minimum effort and cost.
Begin by registering your business on Kangaroo and then personalizing your loyalty program to match your brand identity. Start enrolling existing clients and attracting new ones. You choose to reward your customers by "Visit" or by "Spend." You can even add your business on the home screen of your customers' smartphones.
You can easily configure Kangaroo's platform to meet your business needs and personalize your loyalty program to match your brand. Create your own branded digital gift cards. Promote specific products using the À la Carte Rewards feature that rewards your customers for purchasing particular products or services.
Keep customers engaged using the One-Tap feature. With this, you can send a promotion to a customer with a single tap on your phone.
---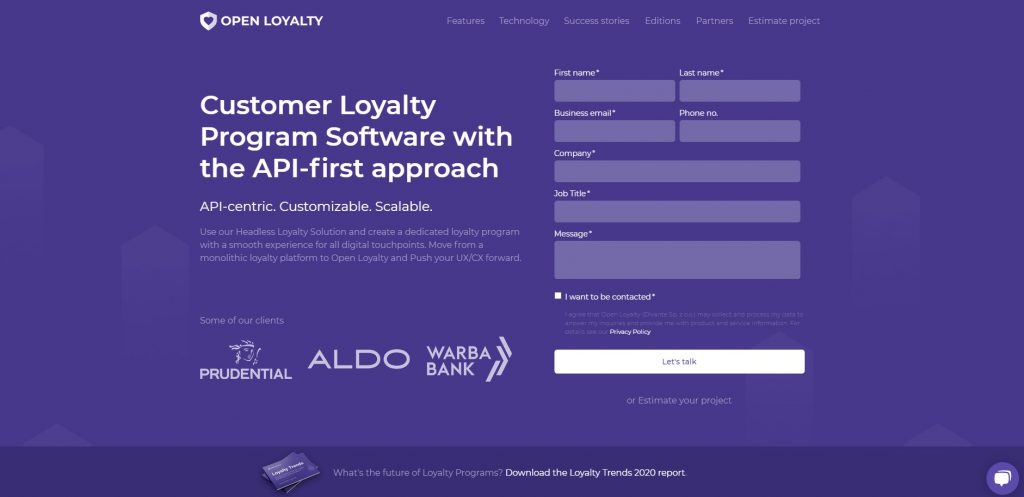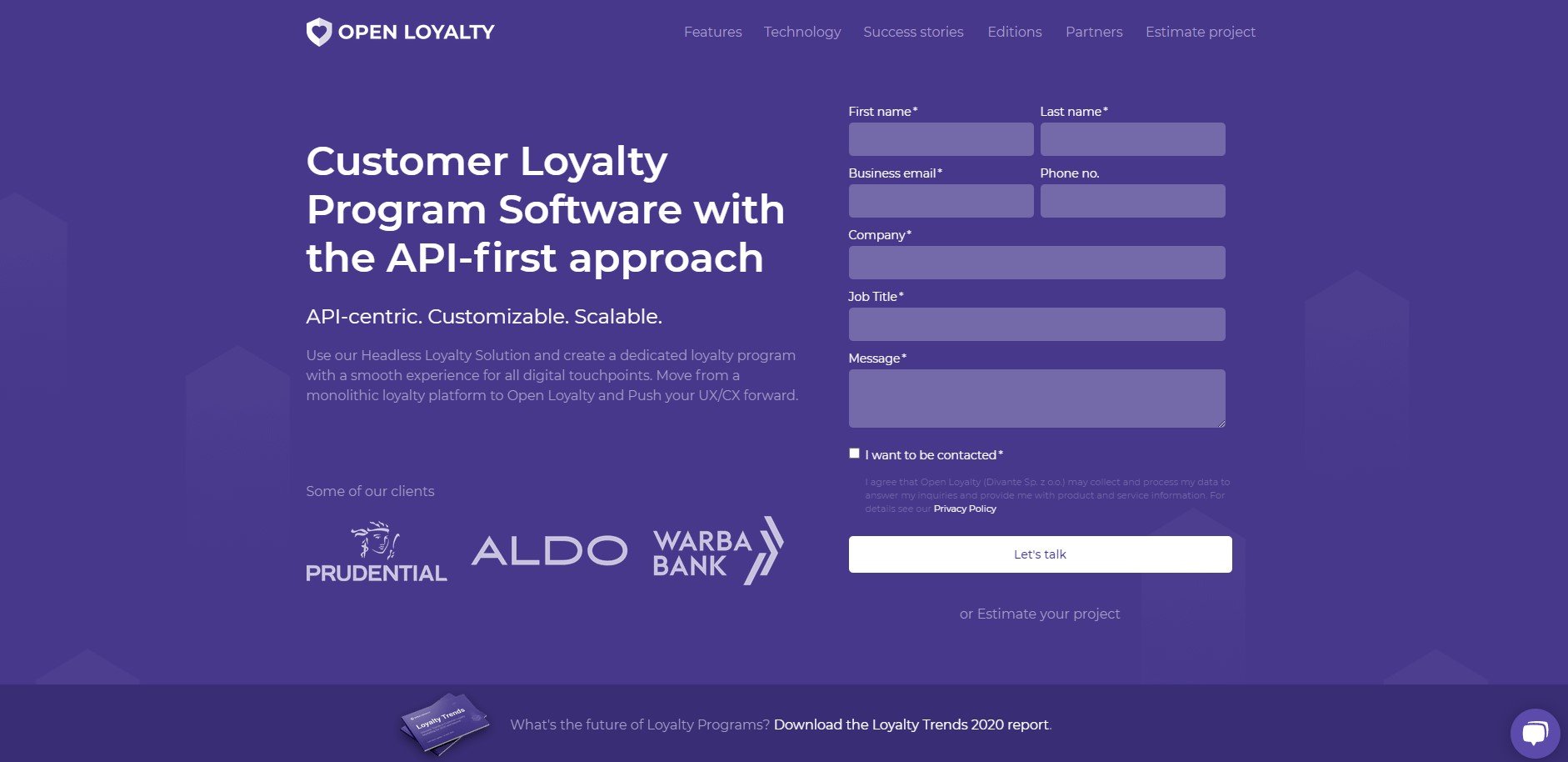 Open Loyalty is customer loyalty program software that uses an API-first approach. You can use their Headless Loyalty Solution to create a dedicated loyalty program with a smooth experience for all digital touchpoints. Thanks to its headless architecture and robust API, you can slot Open Loyalty into any IT infrastructure and work on the loyalty program without making changes in multiple systems.
Open Loyalty is 100% customizable. It can handle loyalty programs of any size, even on a massive scale with a high frequency of loyalty interactions. You have complete control over the data stored in the loyalty program.
You can use omnichannel tracking. It works with data from any kind of transaction — eCommerce and retail stores. Merge purchase operations from one or multiple merchants or brands.
You set the rules for earning points. Use transactional earning rules to define how many points your customers can earn based on transaction details. Combine rules with time, segment, location, and more. Work with predefined rules or add a custom one that suits your loyalty strategy. Reward customers with behavioral earning rules, based on what the customer did. Nudge customers to perform specific actions like referring a new customer, joining a newsletter, making the first purchase, and much more. Give points for any custom event you want.
---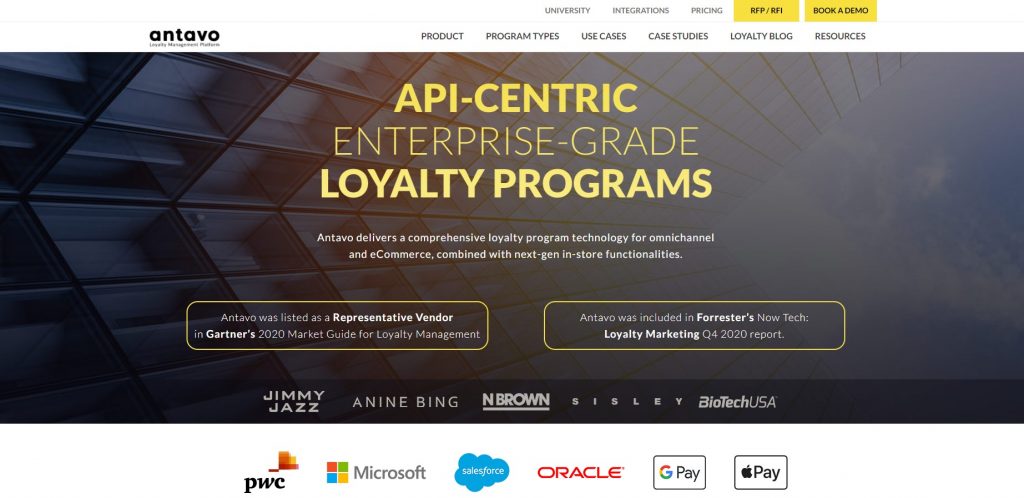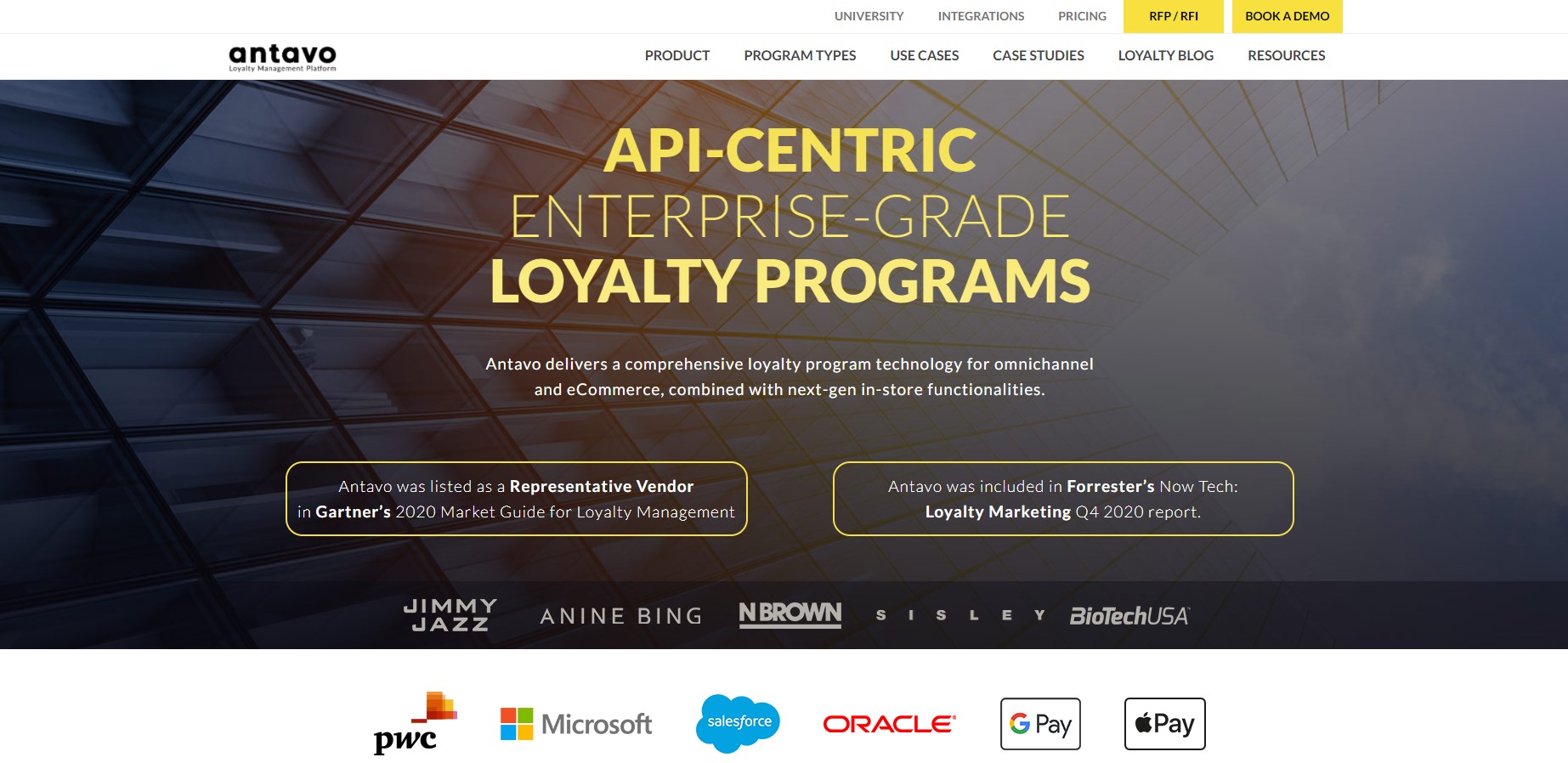 Antavo offers comprehensive loyalty program technology for multiple channels. It features strong eCommerce capabilities and a range of in-store technologies, including Mobile Wallet and Loyalty Experience Kiosk.
You can integrate Antavo into many websites and apps, including those based on Salesforce Commerce Cloud, Magento, Shopify, and Shopify Plus.
Antavo's Loyalty Logic is a library of tried-and-trusted features that help you stand out, as you can customize your loyalty program to match your brand image. You can use it to reward any behavior and engage customers outside of the buying cycle. You can incentivize social media activity, promote sustainability and connect with people through their hobbies.
Loyalty Logic lets you offer a truly unique brand experience by rewarding transactions with a loyalty currency of your choosing, which reflects your brand image. You can use badges and leaderboards to motivate customers to engage and purchase more to maintain the social status they've earned.
---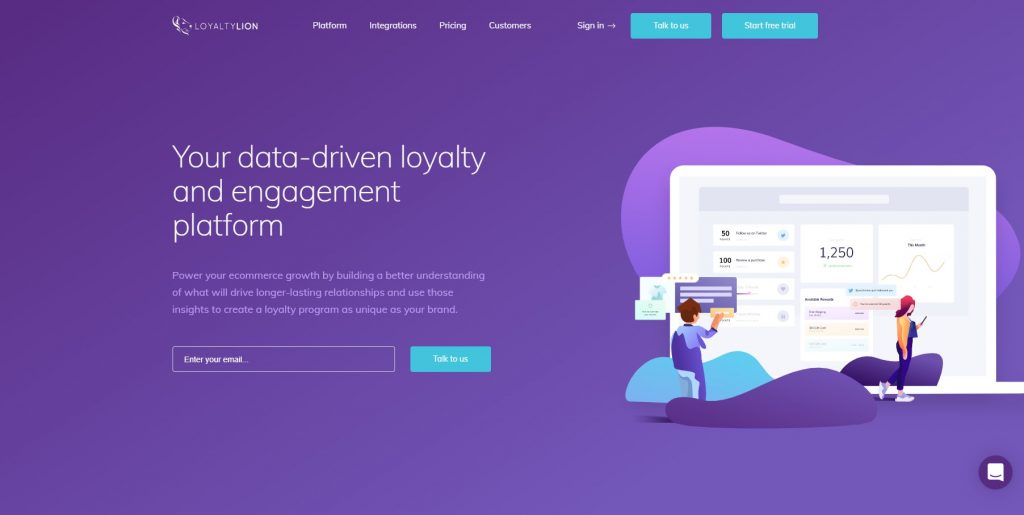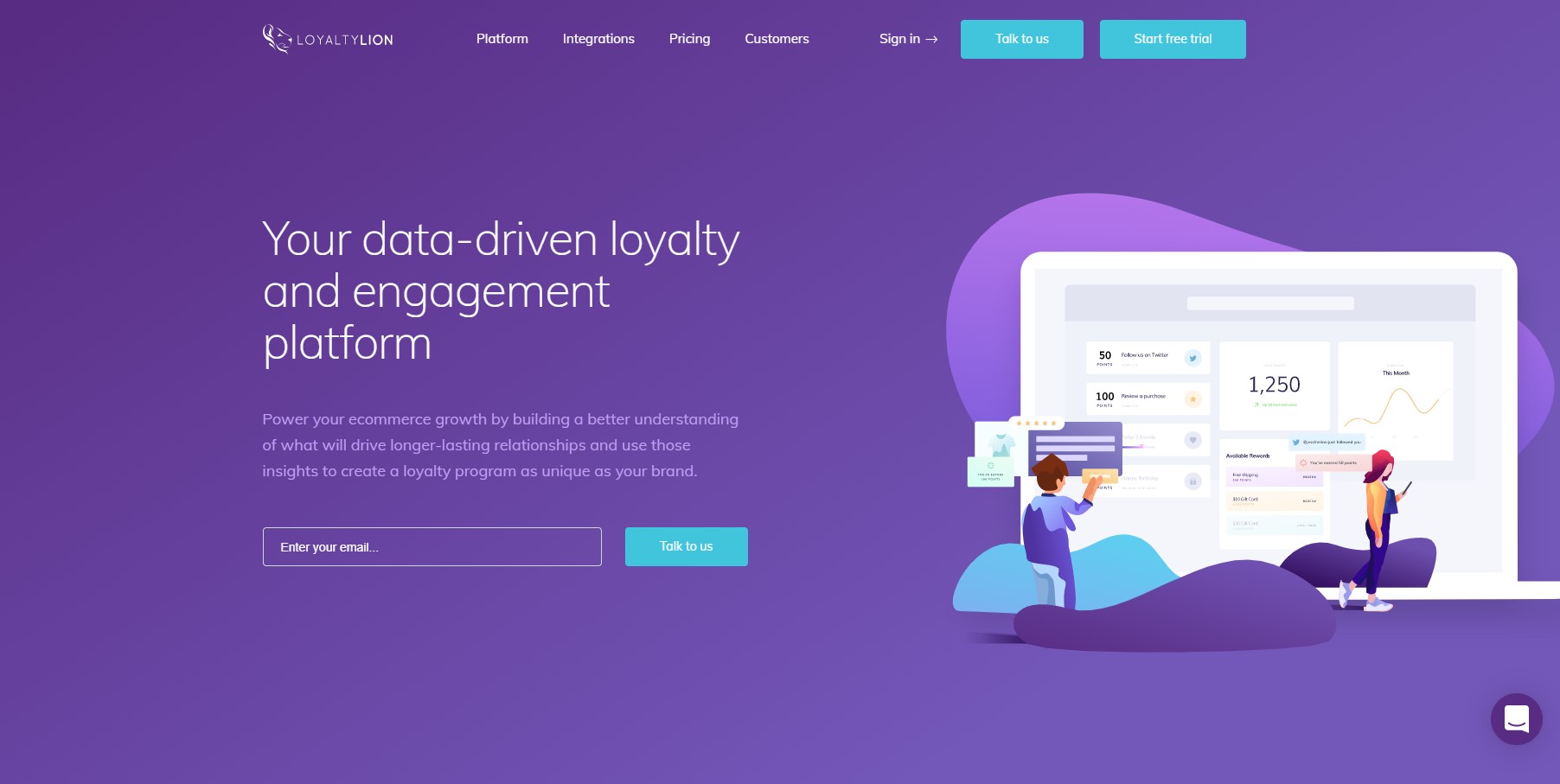 LoyaltyLion is a data-driven loyalty and engagement platform. It helps you understand what drives your customers to engage and repeat purchase. Access all the features you need to easily design and A/B test a fully customized loyalty program that will connect and accelerate your existing marketing efforts, setting your store apart.
LoyaltyLion integrates with all major eCommerce platforms, including Shopify, Shopify Plus, Shopify Pos, BigCommerce, WooCommerce, and Magento. You can also install it on custom stores via API.
You can use loyalty points and rewards to encourage repeat purchases and engagement. Use loyalty emails and points statements to deliver a one-to-one email marketing strategy and alert customers to available rewards with on-site loyalty notifications.
---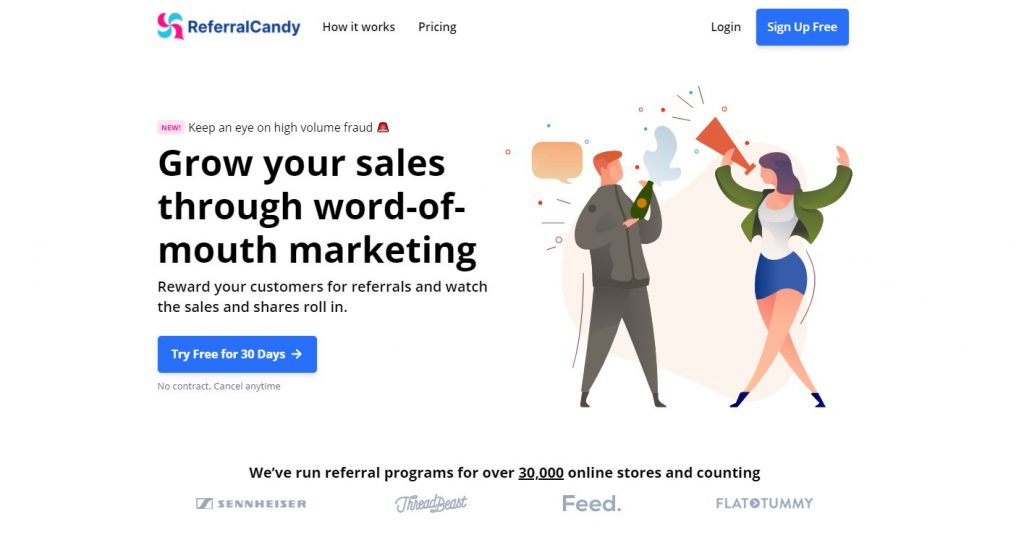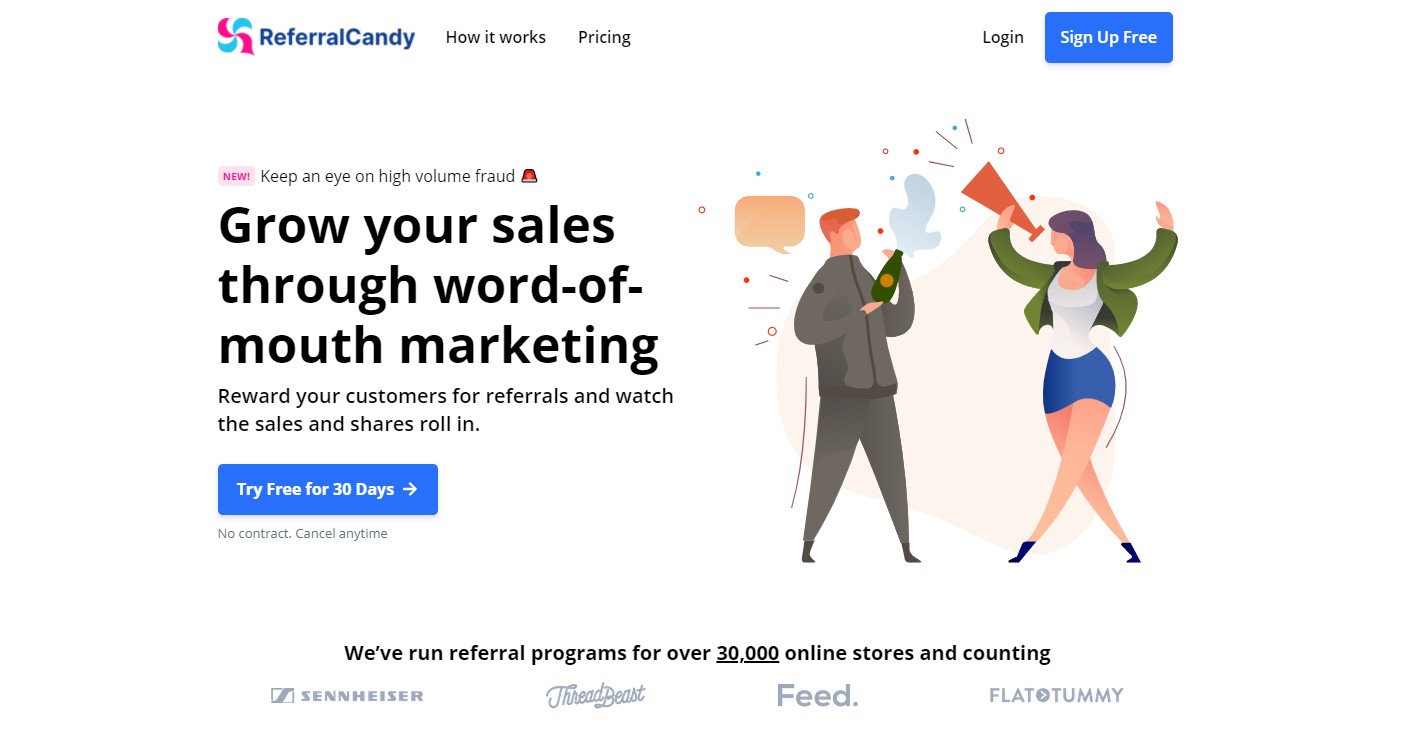 ReferralCandy helps you grow your sales through word-of-mouth marketing. Reward your customers for referrals and watch the sales and shares roll in. Create a referral program that runs itself. Rewards are automatically paid out. ReferralCandy frees up your time so you can run your business.
ReferralCandy integrates with multiple eCommerce platforms and apps. Integrations include Shopify, Shopify Plus, WooCommerce, Magento, BigCommerce, and Volusion. It also connects to your marketing stack to give you more insights into customers, sales, and traffic.
You can customize your rewards for referring customers and referred friends. Choose from store discounts, cash payouts, and custom rewards.
---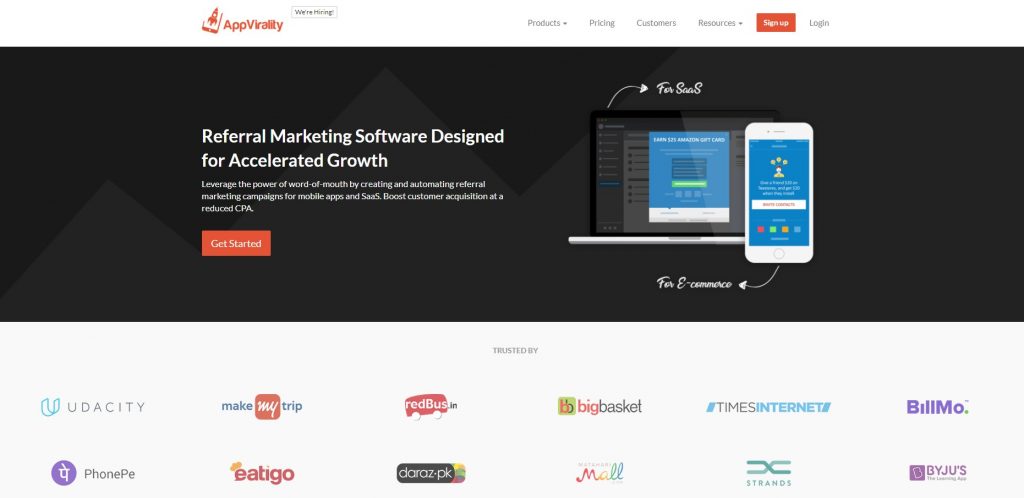 AppVirality offers two products: Referral for Apps and Referrals for SaaS. Both are powerful tools to launch and track refer-a-friend programs.
Referral for Apps is customer referral software designed to boost app growth. You can use it to acquire valuable users with a fully automated app referral program, which you can use to generate referrals across the web, iOS, and Android. It is a fully loaded Referral Marketing program with the power of analytics, personalization, and optimization capabilities.
Referral for SaaS is referral software for B2B SaaS. Use it to drive high-quality leads with a best-in-class referral marketing solution specially designed for B2B SaaS businesses.
Both products integrate with your software seamlessly. Use a simple snippet of JavaScript or an easy-to-install SDK to get started without the hassle of coding. You can set rules to reward users for referring friends. Configure reward types, events, sharing channels, notifications, and more.
---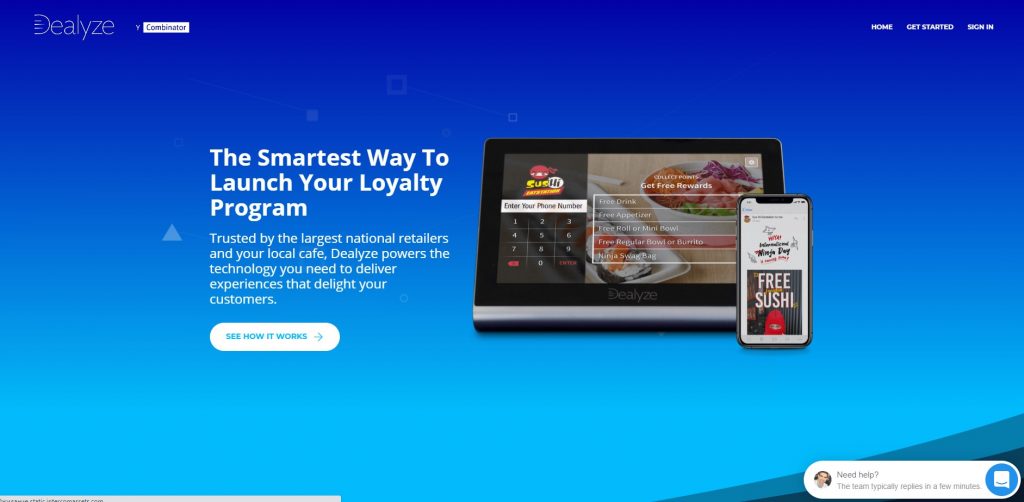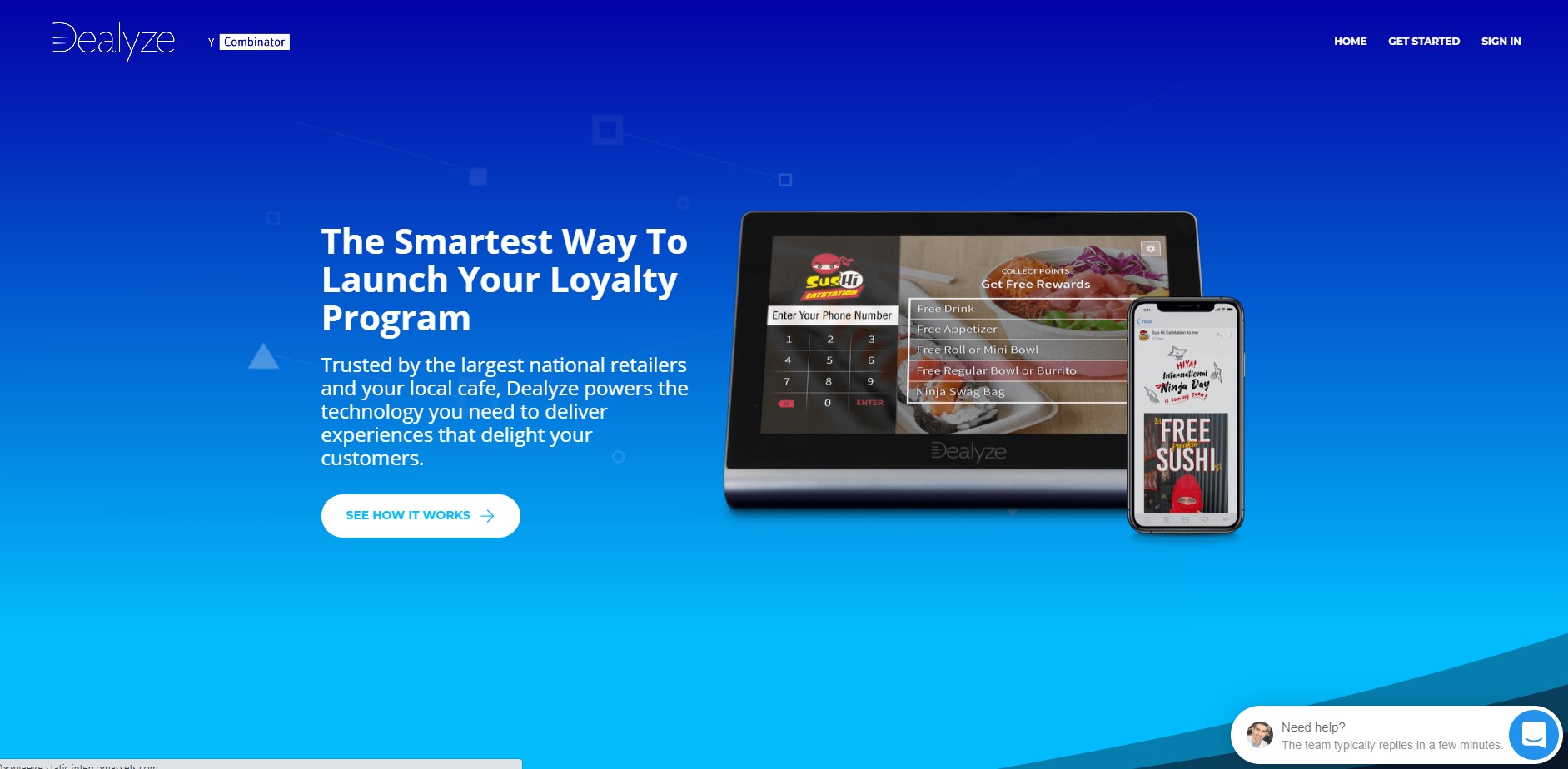 Dealyze makes it easy to connect with your customers wherever they are. Send targeted promotions and trackable coupons, delivered via text message, app, email, social media, or tablet display – all in real-time. Take control of your offers with end-to-end oversight, automation, and management, radically increasing same-store sales.
Dealyze makes it easy to connect with your customers wherever they are. Engage your customers at the register and on all of their devices, giving shoppers what they want: a simple and fast sign-up.
---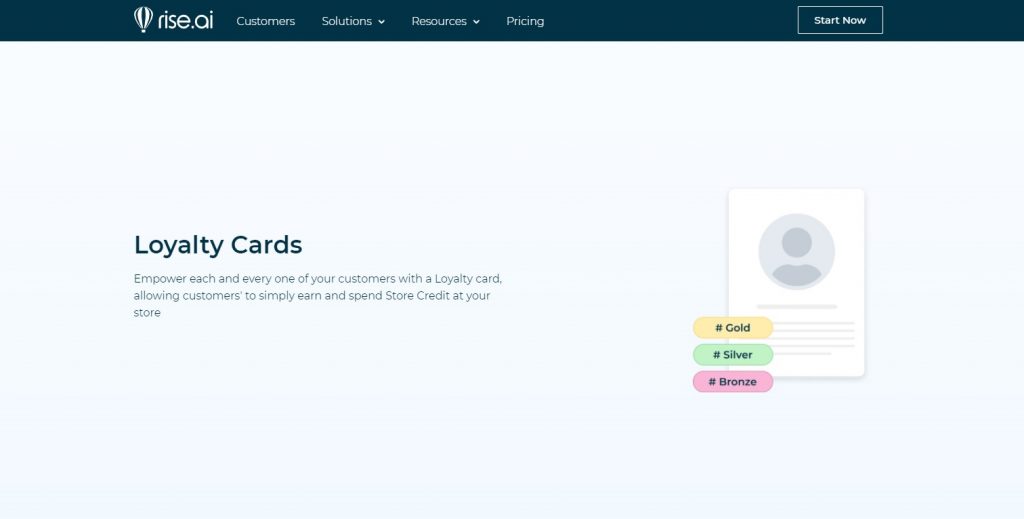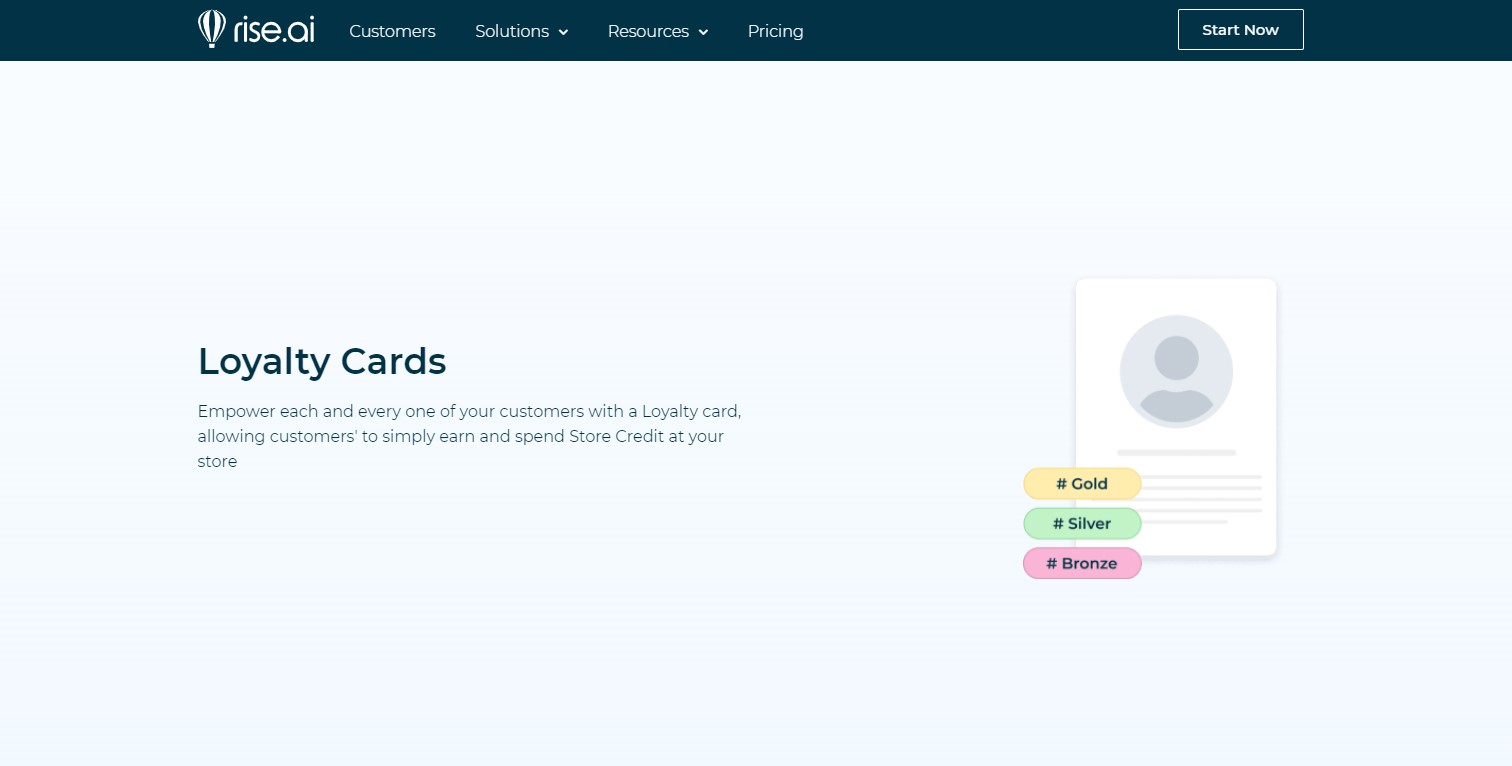 Rise manages all your brand's re-engagement activity – gift cards, loyalty cards, rewards, referrals, and refunds.
Empower each of your customers with a loyalty card, allowing customers to earn and spend store credit at your store. This store credit is linked directly to the number, type, or value of purchases is an intuitive, easy-to-recall rewards channel. There are no points to keep track of or remember to redeem. When you reward with store credit, it's relevant immediately, no frustration, no impatience, no abandonment.
Rise's POS integration connects your brick-and-mortar and digital storefronts, allowing you to channel your in-person customers towards online activity and conversions.
Rise lets you easily automate surprise store credit rewards based on customer personal data, like birthdays or anniversaries, or achieving lifetime spend thresholds.
---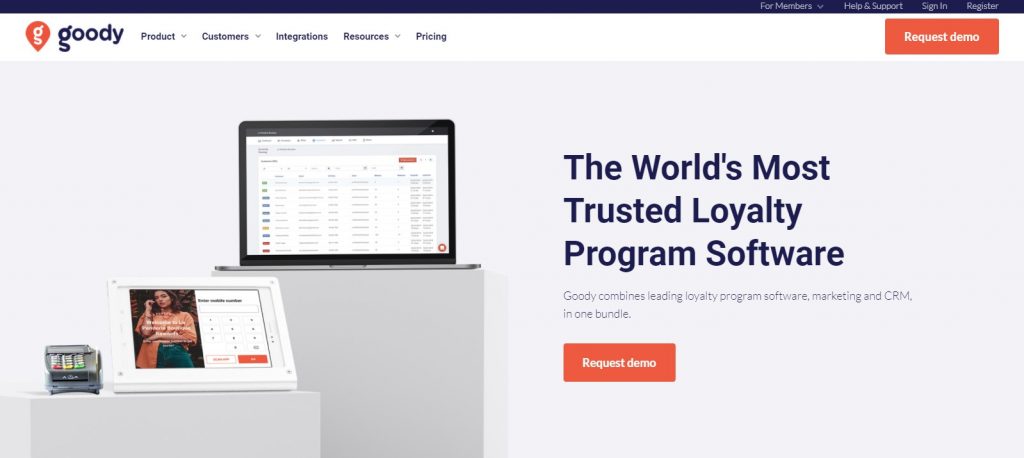 Goody combines leading loyalty program software, marketing, and CRM, in one bundle. It is an online loyalty program and CRM solution for POS and eCommerce systems. Acquire new customers through word of mouth and coupon offers. Bring customers back with a loyalty program that connects seamlessly with your point of sale and marketing.
With Goody, you do not need paper loyalty cards. Customers carry all their loyalty cards in one app. You can easily customize your rewards program. Define which rewards your customers unlock at point levels; change rewards based on real-time customer feedback.
With Goody, a customer signs up to your loyalty program. They earn points by visiting and making a purchase. Once they unlock a reward, your loyalty software automatically sends them information about their loyalty balances and rewards available. Customers then redeem rewards, as they usually would a typical transaction. If your POS integrates with Goody, you can manage redemption automatically. If you use an older POS, Goody installs its loyalty software to process your loyalty redemptions.