Advertising Disclosure
Advertising disclosure:
Our partners compensate us. This may influence which products or services we review (also where and how those products appear on the site), this in no way affects our recommendations or the advice we offer. Our reviews are based on years of experience and countless hours of research. Our partners cannot pay us to guarantee favorable reviews of their products or services.
Considering that it's cheaper to retain existing customers than what it is to attract new ones, reward programs suddenly become more lucrative. It's a popular alternative to affiliate marketing as customers aren't expected to market your products actively. Typically, they only need to buy from your store to unlock rewards like gifts or even gift cards, but actions like downloading and using an app can also get rewarded..
Combine that with gamification, one of the major customer loyalty trends currently and it will also help you to remain relevant to younger audiences. Even if you don't want to add game-like elements, seriously consider creating a mobile app where customers can "store" digital stamp cards, among other things. Digital experiences are the way forward and if you're serious about customer growth, your approach to customer loyalty needs to reflect that. 
The good news is that there are several great customer loyalty software solutions and apps like Yotpo that you can use to create your own customized customer rewards program. Alternatively, you can entrust the whole process to one of the following agencies that can take care of loyalty marketing and management. 
---
10 Top Loyalty Marketing Agencies: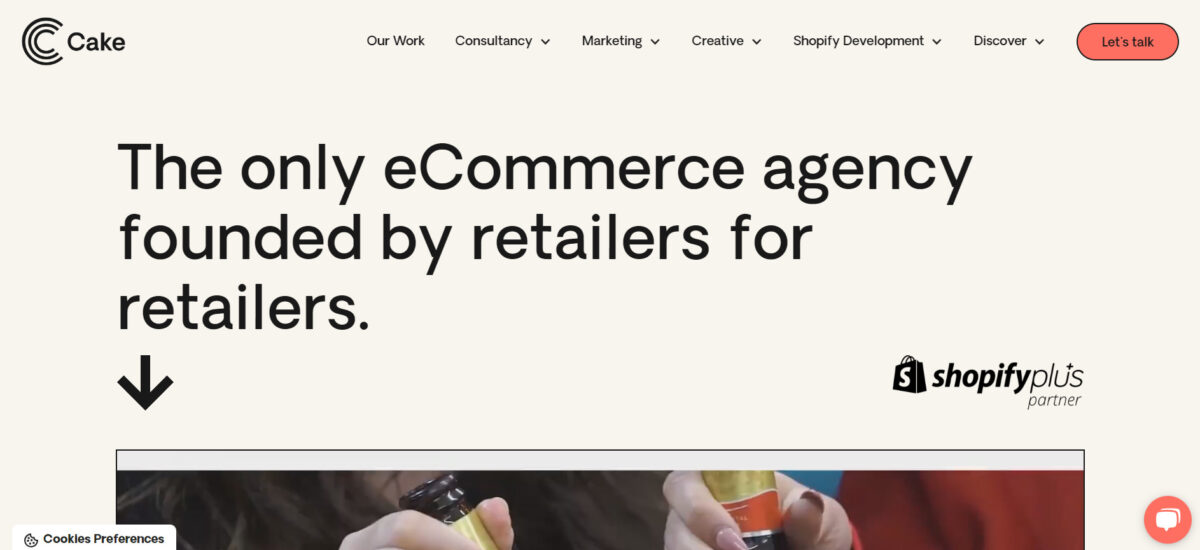 Regarded as one of the best digital marketing agencies in the United Kingdom, Cake Agency's target audience is eCommerce brands. Started by retailers for retailers, they focus on three main areas: paid media, owned media, and earned media. 
Loyalty marketing fits in with the earned media branch. Their team can start a loyalty program to help boost the customer lifetime value (CLV). Using a six-step process, they'll identify experiential and monetary rewards that will appeal to your target marketing. 
This diligent approach has helped Birmingham Wine Weekend to enroll nearly 40,000 customers to their program within the first two months after it was launched. This translated to an 8% increase in orders from returning customers and a 20% increase in retention revenue. 
Other key services include:
Email marketing

Customer relationship management (CRM)

Affiliate marketing

Google Ads

Paid media management

Technical SEO

Brand strategy

Logo design
---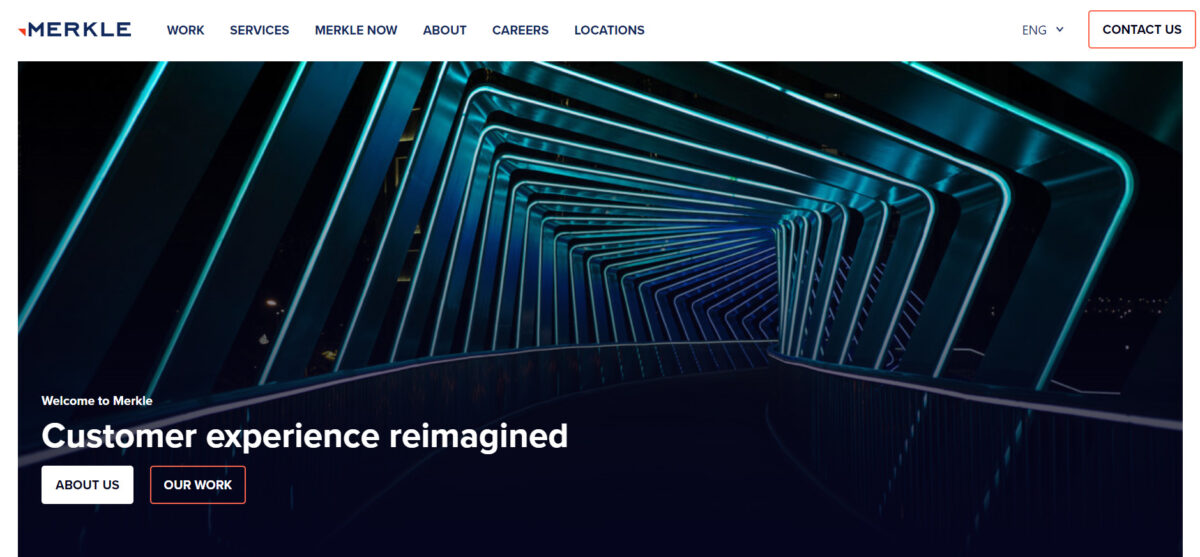 Merkle is part of the Dentsu network and is headquartered in Columbia, Maryland. They describe themselves as a data-driven, customer experience (CX) company. In addition to their solid data capabilities, they also have strong expertise in technology and have influential partnerships with leading technologies.
Included in their services is loyalty marketing. They can create, implement, and manage modern loyalty programs. Whether you prefer point-based programs, rebates, or gamification, they're well versed in using various incentives for creating an emotional connection. They'll also cover more technical aspects like logistics and legal compliance. 
To date, there are over 150 million active loyalty members in programs they've delivered. Some of the brands that they can call their clients include Neutrogena, Hershey's, and Crocs. 
Other key services include:
Consulting

Customer experience strategy

Product design

Digital messaging

Analytics

Cloud engineering

B2B marketing
---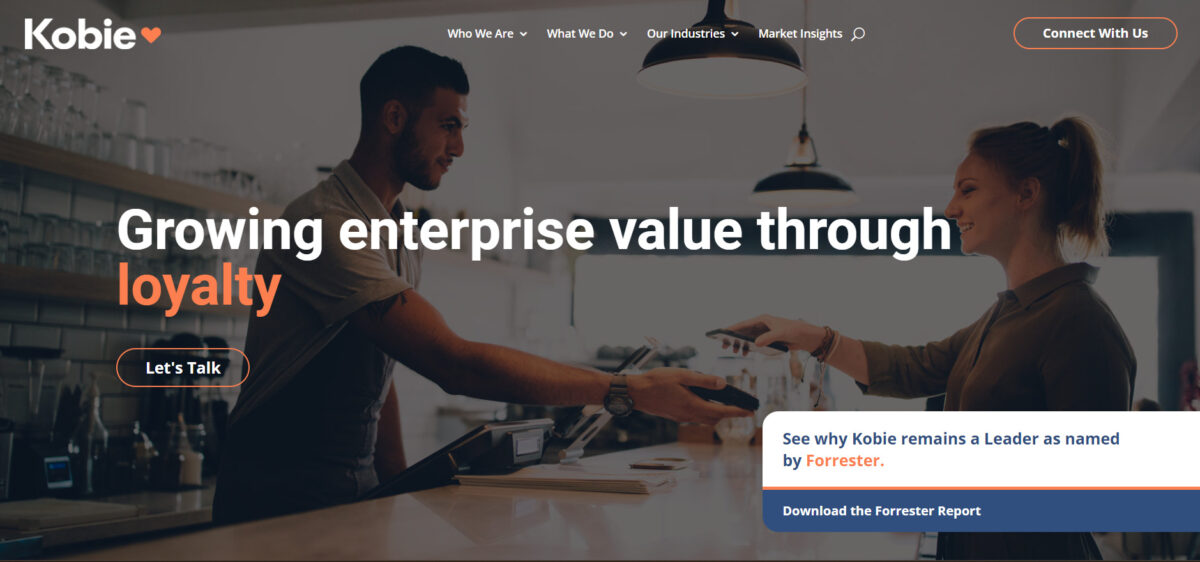 Unlike most of the other agencies on this list that classify themselves as digital marketing agencies, Kobie Marketing describes themselves solely as a loyalty marketing company. Their focus — using customer loyalty to generate enterprise value.
Aside from their three decades of experience, they also have social proof to back up their expertise. In 2023, Forrester named them as a leader in The Forrester Wave™ Loyalty Technology Solutions. They also boast dozens of positive reviews on Google.
They use tried-and-tested tools and frameworks to create loyalty programs. For example, with their proprietary Emotional Loyalty Scoring® tool, they can identify emotional motivators. Then, to benchmark your program, they combine this tool with their Loyalty Assessment tool.  
---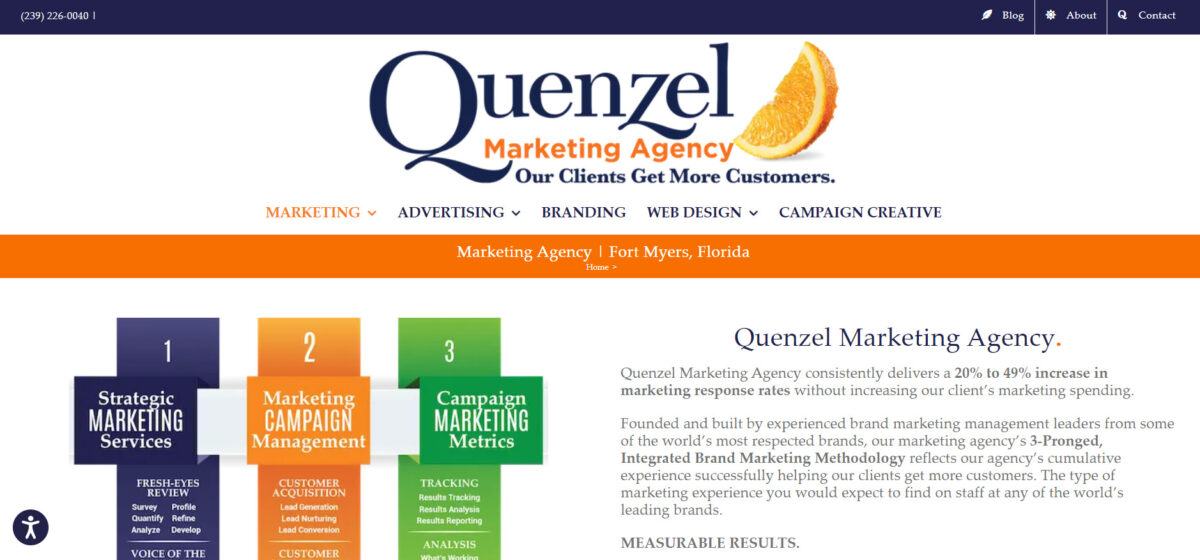 Based in Fort Myers, Florida, Quenzel Marketing Agency is a full-service, integrated brand marketing agency. They describe their team as bright, vibrant, and energetic and use a three-pronged approach that's based on strategic marketing services, marketing campaign management, and metrics.
For help specifically with customer loyalty retention, they take a broader approach than most of the other agencies on this list. Their approach is founded on four main drivers namely relationship, price, product, and brand reputation. 
They'll work with you to understand your most loyal customers better and figure out what sets them apart from your other customers. They'll also help you to assess the cost-effectiveness of your current loyalty program and determine how much you should spend on customer loyalty marketing. 
Other key services include:
SEO 

Content marketing

Email marketing 

Branding 

Website design
---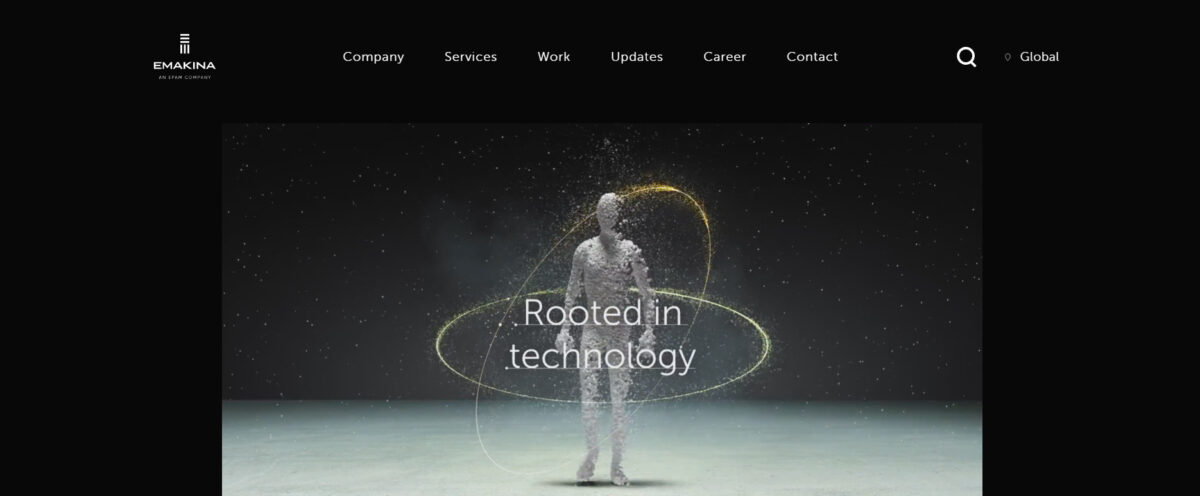 Emakina describes themselves as "the user agency" and is one of the leading digital agencies in Belgium. By combining creativity, technology, and good business sense, they appeal to users' desires and their expectations.
To help you leverage your current network of customers, they can design and implement loyalty programs. If you already have an existing loyalty program, they can take it to the next level by digitizing it. 
Clients that they've helped with loyalty marketing include Vienna Tourist Board, Stellantis, and Maybelline. For example, as part of Maybelline's milestone 100-year birthday, Emakina created social media competitions and ambassador campaigns to reward their loyal fans. Over the span of a year, they managed to double their Facebook following, gain over 70,000 new email newsletter subscribers, and attract hundreds of thousands of website visitors. 
Other key services include:
Branding

Design

Growth consulting

Marketing automation

Social media marketing

YouTube marketing

AI services
---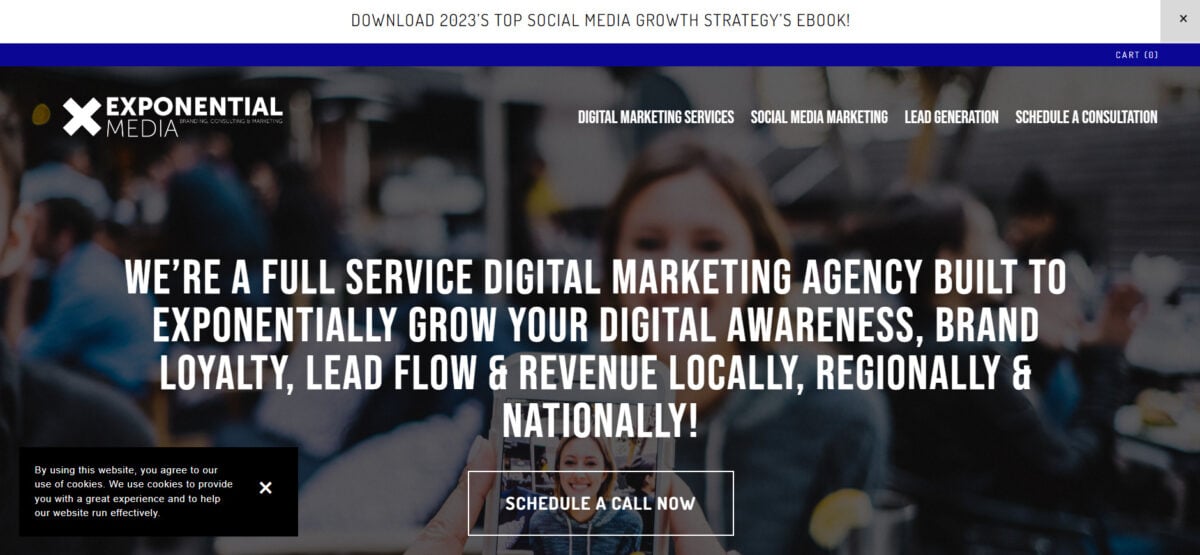 Retail and food brands that want to create a customized loyalty marketing program can check out Exponential Media. They're an award-winning, full-service, online digital marketing agency that works with businesses of all sizes.
They'll personalize your plan so that it meets your unique requirements. Aside from analyzing  your business and its needs, they'll also study your target audience and competition. This way, you can look forward to enhanced customer engagement. Then, to ensure that it reaches as many as possible, their team will adopt a multi-channel approach. They'll also share their analytics with you so that you can make better business decisions. 
The results that they've achieved for some of their clients include an increase in customer retention of between 15% and 20%. For example, when a fashion retailer asked Exponential Media to improve customer loyalty and engagement, they created a multi-channel loyalty program and a mobile app. Aside from boosting customer retention, their average order value (AOV) also increased by 15%. 
Other key services include:
Consulting and coaching

Video marketing

Web design and development

Social media marketing

Online ads management

Online reputation management

SEO
---

B2B brands can check out Gotoclient, a leading B2B online marketing agency that has worked with the likes of Apple, GoPro, and Epson. When working with Gotoclient, you can look forward to a boutique agency experience. Their team consists of only about a dozen people. While their team might be small, they bring years of experience to the table. Aside from the 10+ years of experience, their team also boasts over 40 inbound certificates.
They're the only agency to list their pricing on their website. For help setting up a channel loyalty program, you're looking at just over €10,000. This will include program website design (including backend design), integration, a communication strategy (including an email template), workflows definition as well as ROI and incentive calculation. At an additional monthly fee, you can also delegate loyalty management to them. 
When Epson Italy wanted to grow their market share and create awareness around the importance of printing, Gotoclient created an incentive program. With this program, Epson's resellers could recommend solutions that kept the environment in mind to medium enterprise companies. This was one of two loyalty programs that they created for Epson with the other one serving a broader target group. 
Other key services include:
LinkedIn Ads

Lead generation

Inbound strategy development

SEO audits and optimizations

Promo strategy

Consulting
---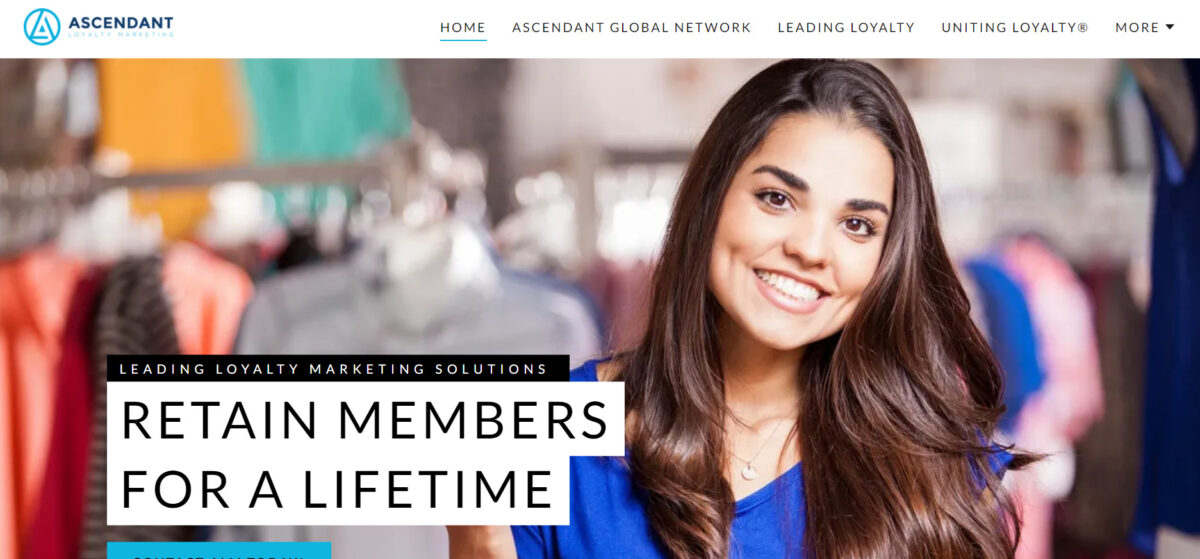 Based in Chicago, Ascendant Loyalty Marketing has a team of loyalty marketing specialists that can identify gaps in the market and design and develop a customized loyalty program. They use a four-step process that starts with strategizing.
By combining data analysis with consumer research and competitive analysis, their team will first identify the best approach for your program. Next, they'll design and build all the elements needed. From value propositions to program tiers definitions, they'll ensure that you have everything to launch your program. 
You can also leave the loyalty management aspect to them. They're experienced at managing rewards programs.
From department store chains to fashion retailers, they've worked with various industries. For example, when American Eagle Outfitters wanted to gain better insight into who actually wears their products, Ascendant Loyalty Marketing created a loyalty program that generated more than $100 million in annual incremental revenue. 
---

Based in Spain, Paladina Marketing creates customized loyalty strategies and programs to reward loyal customers and turn them into brand fans. Their team will analyze your database to craft a personalized platform for your loyalty campaign where you'll find reports to measure the success.
They can also help with cool gifts and original promotional products. From suggesting ideas to storing all these products and managing the logistics of shipping, they can take care of all the steps involved. 
Aside from gifts, they can also organize incentives like contests and sweepstakes. If you prefer to go the gamification route, they also know how to keep your target market engaged with fun games. 
---

XGATE is an award-winning digital marketing agency that has several offices in China (their headquarters are in Hong Kong) and Singapore. They've been offering a wide range of customer relationship management services for nearly two decades. Most recently, they were crowned the overall winner for the Loyalty Agency of the Year category at the LEA Awards ceremony in 2022.
For help specifically with customer loyalty programs, you can check out their XGATE Loyalty System. It features a front-end member portal where customers can manage their profiles, redeem rewards, and browse their transactional history. Its backend is flexible enough, making it easy to manage the loyalty program settings. Business owners can, for example, set different tiers along with different points ratios. 
Two other standout features are that you can also use it to reward other actions like scanning a QR code or logging into the app on a daily basis and the ability to combine offline and online transactional data. This makes it a great choice for brands looking to implement hybrid loyalty programs. 
Other key services include:
Marketing automation

eCommerce marketing

Social media marketing
---
---
Wrapping Things Up
Being rewarded for supporting a business is always welcomed, even more so during economic turbulent times. It's one of the most straightforward ways to keep current customers happy, and, more importantly, returning to your store. 
That said, it's never the replacement for good customer service. The two aren't the same thing. If you deliver bad customer service, your customers will move on to the next best thing, no matter how attractive your rewards are. Prioritize customer service before you try to add bells and whistles.  
Frequently Asked Questions
What are some of the top apps for customer loyalty programs?
Brands interested in launching a customer loyalty program can check out the following apps:
Yawave

Guusto

NiceJob

Okendo

Retently

Preferred Patron Loyalty

Social Spiral
What's average order value (AOV)?
Average order value is used to measure the average amount that a customer spends each time that they make a purchase. It's an important key performance indicator and can offer valuable insight into buying patterns and habits.
How can you increase the average order value?
In addition to offering a customer loyalty program, you can use the following methods to boost the average order value:
Identify what gets your customers excited

Leverage cross-selling and upselling

Offer product bundles
Why is it important to have a high customer retention rate?
Higher customer retention rates can have a positive effect on your overall business profits. By attracting more loyal customers, your profit margins will increase.
How can you attract more loyal customers?
To help you get more loyal customers, here are some popular ideas that you can try:
Collaborate with another brand on a loyalty program

Create a mobile app with game-like elements 

Offer tiered benefits