Finding the best talent to grow your marketing team doesn't mean needing to be theatrical in your Indeed job postings. You know those flashy, exuberant job titles on Indeed with job descriptions that are so corny and over-the-top it sounds like working at a daycare instead of with like-minded industry professionals? That's not what you need to do to get people to apply. You get great, hard-working people to apply to your job posting by being transparent, honest, upfront, and straight-forward in your job posting. Easy enough on its own, right?
But do you know who you should actually hire for your new marketing team?
It's hard to know who your ideal employee should be if you're not sure who you actually need to hire. Here are some of the most important people we recommend you should hire when growing your marketing team:
Content Creator

Content Strategist

Content Marketing Manager

Creative Assistant

Digital Marketing Manager

Creative Director

Marketing Data Analyst

Social Media Coordinator
Let's take a look at these different positions in more detail.
---
8 Important People You Need On Your Growing Marketing Team:
---
1. Content Creator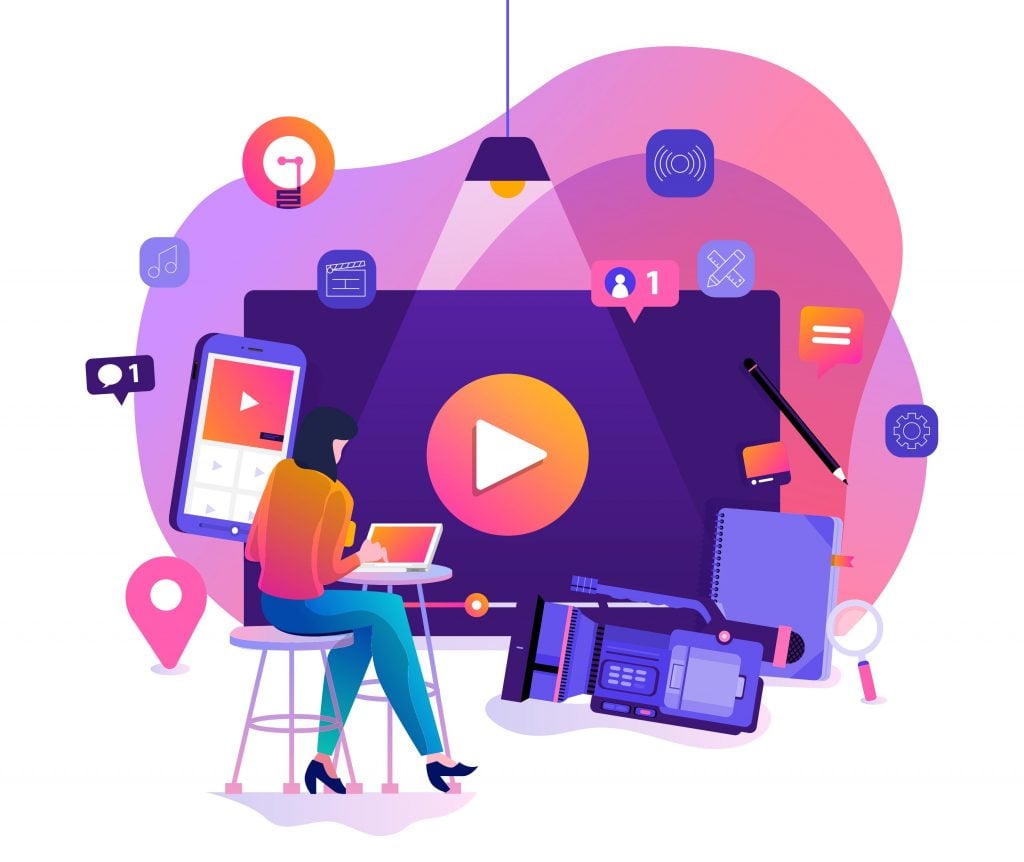 Content creators are the creative wizards who are responsible for the creation and contribution of valuable information to any media. They're responsible for creating various forms of popular content like:
Blog posts

Social media copy

Video marketing/editing

eBooks

And other forms of

visual content

, written content, and more!
Content creation seems pretty simple and straight-forward, but a lot of skill truly goes into creating content. Remember that content is still marketing, and marketing is incredibly strategic. It's not as easy as simply making a graphic in Canva and uploading it to your Facebook page. Content creation requires a lot of power from both sides of the brain.
Valuable content answers questions, solves problems, entertains, and more. Content, no matter how simple it is, gets something done. It accomplishes something. Whatever that something is completely depends on you. Once you figure that out, you tell your content creators what you want, what the goal and purpose of the piece is, and viola! Stunningly gorgeous, high-quality content designed to attract, engage, and convert.
---
2. Content Strategist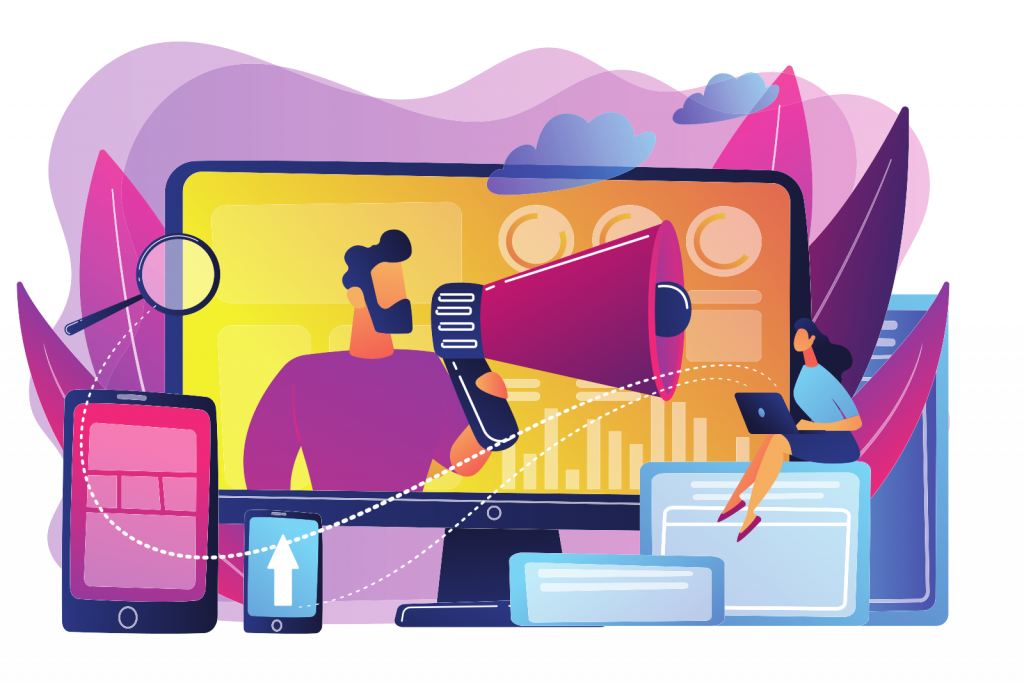 Content strategist sounds pretty similar to a content creator. Both require the creator to be strategic with their creation efforts. But what exactly does a content strategist actually do?
Every content strategist role varies from company to company, but the primary duties and responsibilities of one remain the same:
Creating specifications and appropriate content for the brand's designated audience

Strategizing and improving content delivery and promotion

Championing content marketing strategy across the company

Setting guidelines for the tone, style and voice of all brand content

Setting editorial strategy so content is consistent and compelling across all delivery streams

Measuring and analyzing what's working and what isn't with regard to the brand's content marketing efforts
Content strategists work to understand goals from the business and the users the business is targeting. Once they figure out the goals, they help plan, develop, and deliver clear, relevant content that marries the two. They add the final juicy cherry on top by planning, writing, and editing content to ensure it's apparent, irresistible, and effectively sent out across web, mobile, and social platforms.
---
3. Content Marketing Manager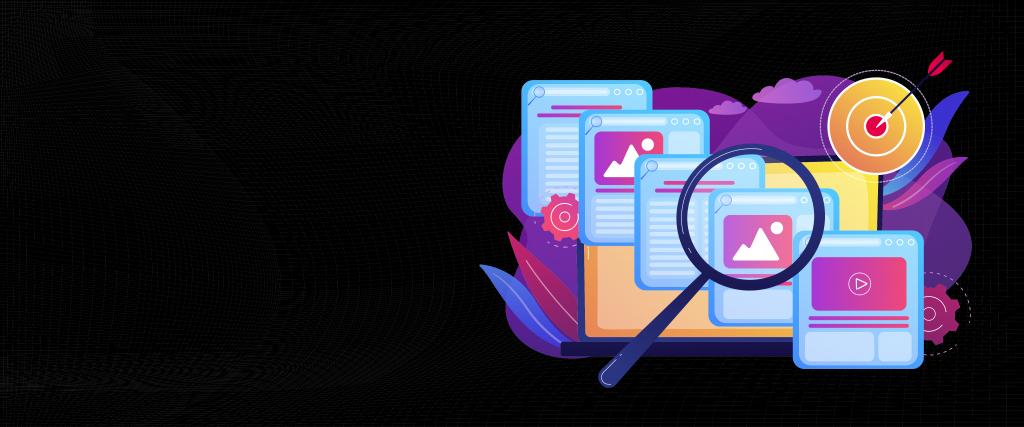 Content marketing managers are responsible for managing a company's content marketing operations and strategies. Every role a content marketing manager is responsible for commits to the overall health of a company's marketing and branding strategy. They make sure branded content is done really well.
Their ultimate goal is to contribute to the overall success of their company's content marketing efforts and initiatives. Content marketing managers can help oversee your editorial calendar and package your content into comprehensive newsletters for your subscribers. With this, you can generate leads and grow your contact list while giving your customers and passersby good reasons to come back. Managers guide content marketing strategy, manage day-to-day content creation and promotion, contribute to ongoing content planning, and more.
Content marketing managers are the ones on a marketing team that ties together all the individual parts of your content strategy. Consider the SEO, the writing, the promotion, analysis, and optimization that goes into every strategy. The content marketing manager is responsible for that to create a clearly defined and understood workflow.
---
4. Creative Assistant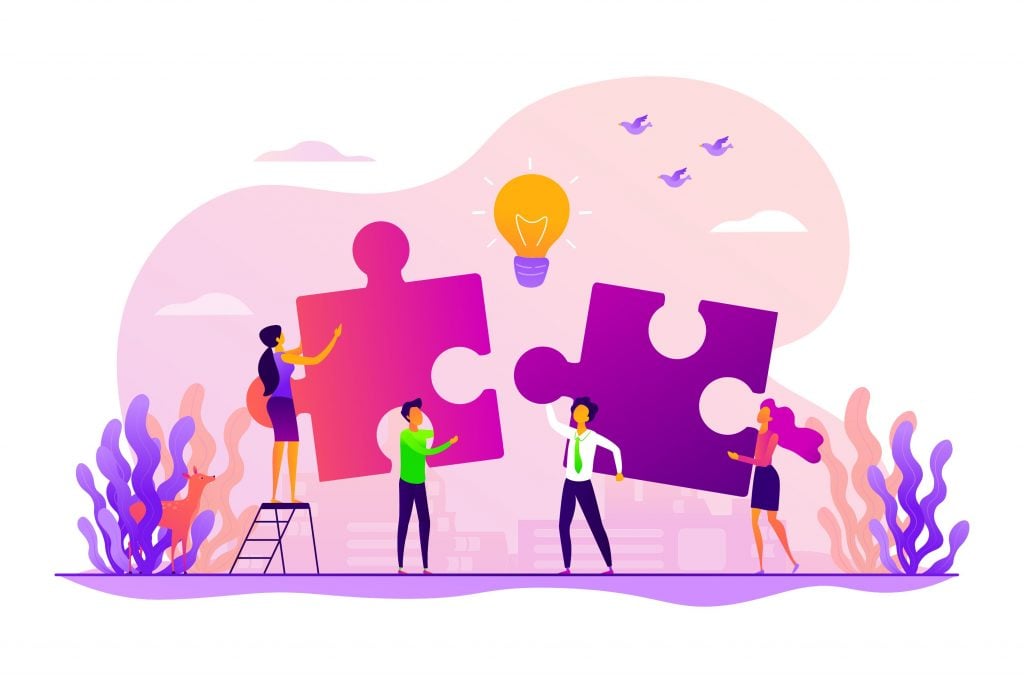 A creative assistant is typically thought of as a "jack of all trades" who is familiar with many aspects of the business. Creative assistants help their employers do their jobs more efficiently, which sometimes means doing anything the employer doesn't have to do.
It's critical for creative assistants to be familiar with any kinds of software programs used in the field. Great examples include Adobe Creative Suite and InDesign to create instant flyers and other graphics for employers. They will also need to know about the common terminology and concepts within the particular industry—for example, if you're working for a marketing executive, you should understand branding and identity as well as creative strategy.
Work as a creative assistant provides exposure to the right people as well as some valuable hands-on experience not easily found in most careers. This can help lead those in creative assistant positions to a career in art direction or creative direction, illustration, graphic design, or concept design.
---
5. Digital Marketing Manager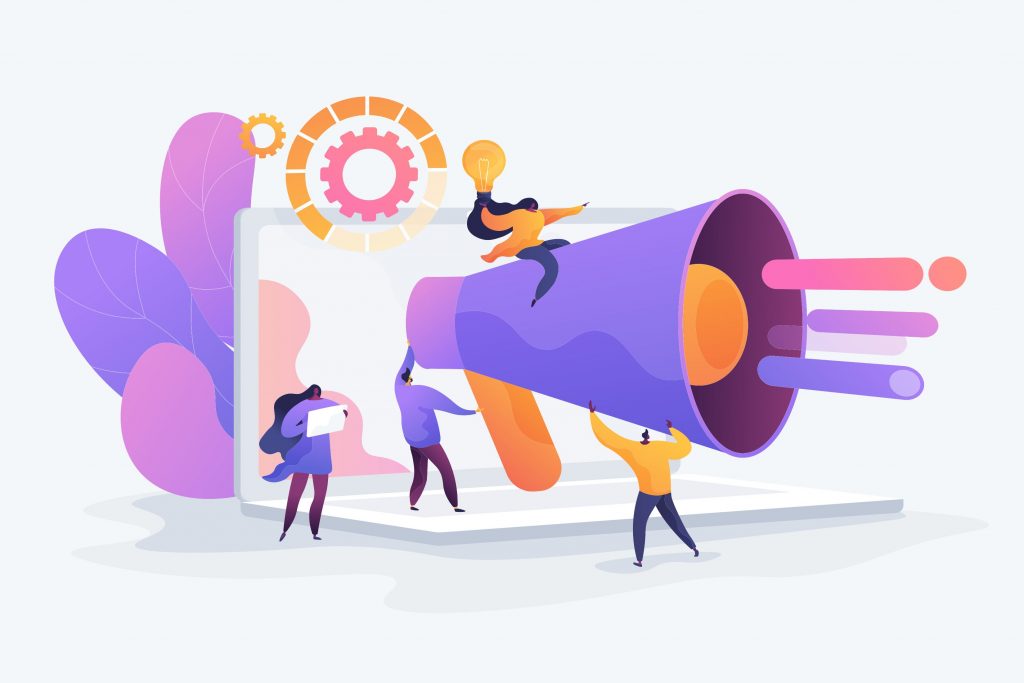 Digital marketing managers are responsible for developing, implementing, and managing marketing campaigns that promote a company and what it has to offer. These digital magicians play a huge role that enhances brand awareness within the digital space as well as driving website traffic and acquiring leads and more customers. Just like the other kinds of marketing professionals in this list, digital marketing managers have heavily invested in themselves with informative resources that have helped them become better marketers.
Digital marketing managers are responsible for developing and overseeing online marketing strategies for businesses ranging from small startups to large corporations. They are in charge of overseeing projects and ensuring that digital marketing campaigns run smoothly from start to finish. They also help contribute in brand monitorship and listening to see what different audiences are saying about them.
These are essentially business managers in the digital marketing agency, so they need to have good people skills while being able to both manage content and build strategy. To a greater or lesser extent, they may need a fair knowledge of SEO, analytics, advertising, business practices, social media, email marketing, web development, and copywriting.
---
6. Creative Director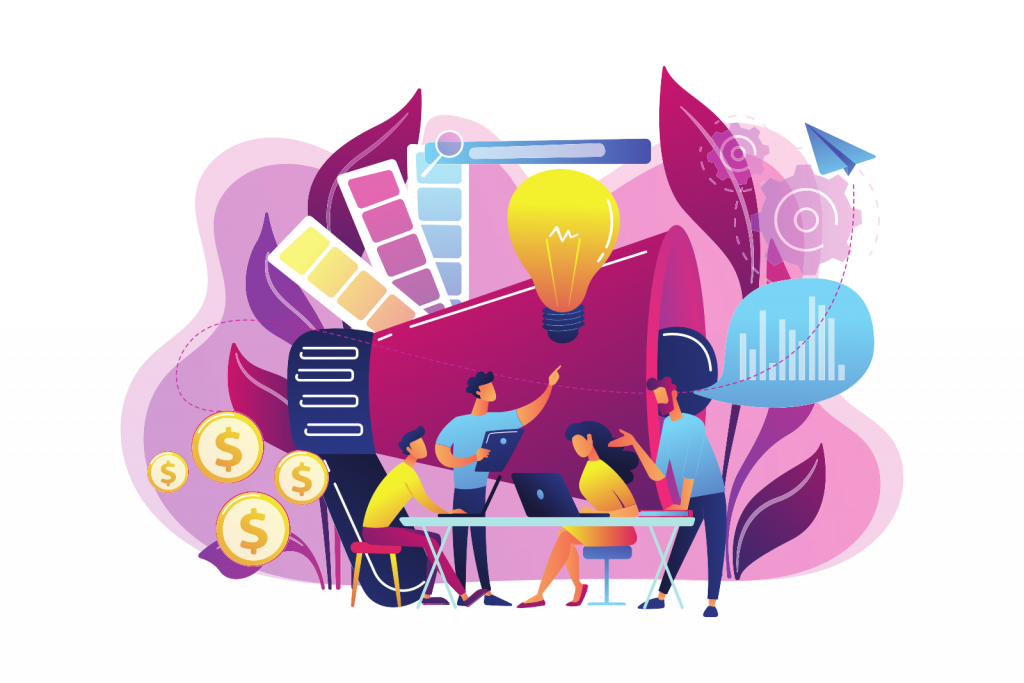 The creative director is normally the head of the creative team. These professionals have the final say on what goes to the client and make important upper-level managerial and creative direction decisions. Creative directors plan the layout and visuals for print and digital publications, products and advertising. They create and maintain a vision for a company's products and branding. They oversee a creative staff team that produces art and designs to support that vision.
Creative directors generally develop and oversee projects at the earliest stages. They cast vision, form concepts and pilot design philosophy. These are the big-picture thinkers of the team. They can close their eyes and see the finished product, even though it hasn't been created yet. And while their focus is typically on the bigger picture of getting the work done and the direction it'll take, that doesn't mean an eye for detail falls to the wayside.
A creative director determines the creative vision of a brand or project and manifests that vision through digital, print and film installations. The job is to maintain a cohesive look and feel of a project by ensuring the visuals, messaging, and/or interactive and motion designs are on point. A creative director also establishes budgets and timelines and manages client relationships.
---
7. Marketing Data Analyst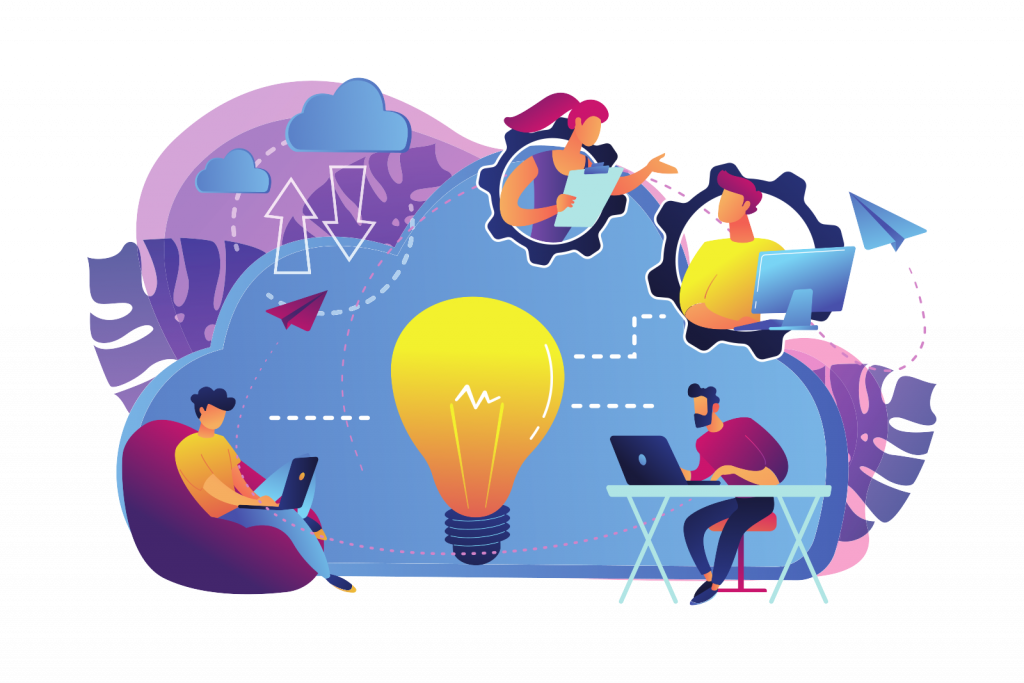 A marketing data analyst uses the power of market research to monitor customer satisfaction, suggest new products or improve existing products, and develop and put out persuasive marketing strategies to reach their target market.
It's no surprise this role is considered to be one of the most demanding in the Marketing field. This kind of analyst conducts research to understand what customers need and want, while measuring the effectiveness of the various kinds of strategists the company puts into place. Market analysts can also reduce risks by understanding important factors that can help minimize risks for the company as they implement new marketing campaigns and strategies.
Acting as "analytics translators" in the field, marketing data analysts also monitor an organizations' competition for insight and study. When they do this, they can interpret various insights that can help them make better informed decisions in the future. This allows the companies to create significant advantages over their competition and stand out in the marketplace.
---
8. Social Media Coordinator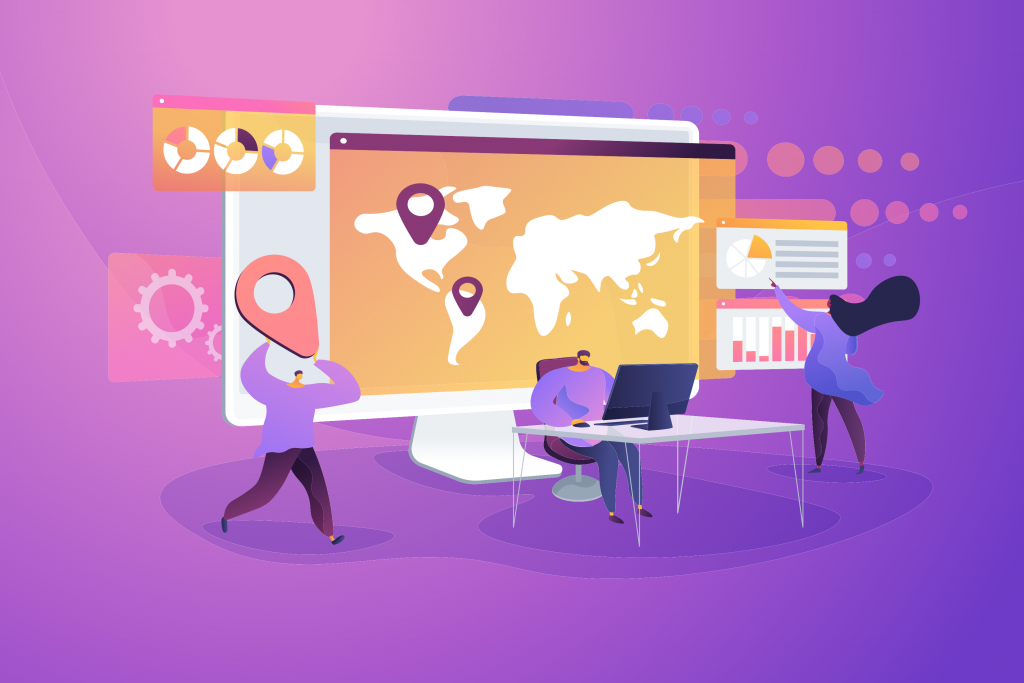 A social media coordinator maintains a company's social media presence. They develop original content and suggest creative ways to attract more customers and promote a brand. Ultimately, they should be able to increase web traffic and customer engagement metrics aligned with broader marketing strategies.
Social media coordinators help businesses manage and increase their online social media presence. They do this by creating engaging, entertaining, and informative social media content that builds buzz in some way. By using different forms of media like relevant social media platforms, discussion boards, and blogging platforms, they're distributing and representing the organization through a unique online communication channel.
One of the primary responsibilities of a social media coordinator is to help drive interest in an organization's social media pages by creating content and pages that their target audience wants to use. They know that these consumers have different problems they're trying to solve, and their content solves their problems for them. Their content makes them laugh or cry or get involved in the conversation. Social media coordinators know that they need to update their followers repeatedly with new information to satisfy their ever-increasing demands and wants.
---
In Conclusion
To follow-up, some of the most popular job titles on every marketing team include, but are most certainly not limited to:
Content Creator

Content Strategist

Content Marketing Manager

Creative Assistant

Digital Marketing Manager

Creative Director

Marketing Data Analyst

Social Media Coordinator
Remember, you don't have to hire someone for every single position on this list. This list is more of a general guideline to who most marketing teams have. This is important to note if you're a startup or a small business who has a small team and finite resources.
As long as you have extra pairs of hands to help with the easy parts of social media and digital marketing, you're already on your way to having a winning team!