An indispensable upgrade from the normal Shopify Store, D2C (Direct-to-Customer) brands have been moving to Shopify Plus for optimum benefits.
The Shopify Plus platform is designed to help with advertising, marketing, eCommerce warehousing, customer service, and order fulfillment. It is a comprehensive eCommerce solution that promotes the growth of businesses.
For example, Shopify Plus offers ShipBob, which is the certified app for fulfillment and shipping for your store. With the help of this tool, Shopify Plus allows automating shipping and reducing logistics prices.
To understand the features of Shopify Plus, we have created a list of 30 successful stores designed with this platform.
---
Top 30 Shopify Plus Stores You Should Explore:
---
Top eCommerce Companies Using Shopify Plus
Since the launch of the Shopify Plus store back in 2014, it has become an essential tool for D2C eCommerce brands. Today, there are more than 2 million active users recorded daily on Shopify, with 5300 stores created using the Shopify Plus tool.
For eCommerce D2C businesses in their hypergrowth stage, this platform provides exclusive guidance and customizable solutions. Some of these brands are: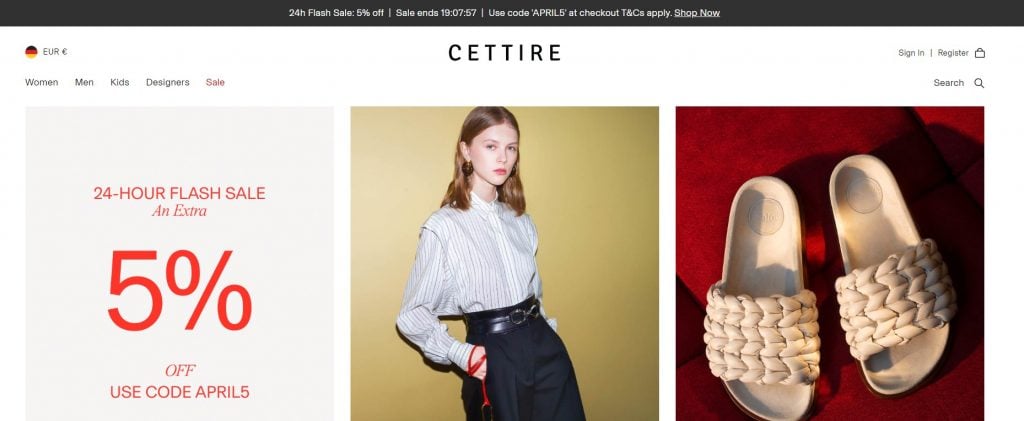 Dean Mintz founded the exclusive luxury brand destination, Cettire, featuring almost 500 designers, such as Saint Laurent, Prada, Balenciaga, and Gucci. The first public offering from the brand ended up raising around USD 65 million, and currently, it is worth more than USD 700 million.
The online store for Cettire is created to grab attention. It is designed on Shopify Plus with appealing videos, graphics, and a neatly designed layout.
---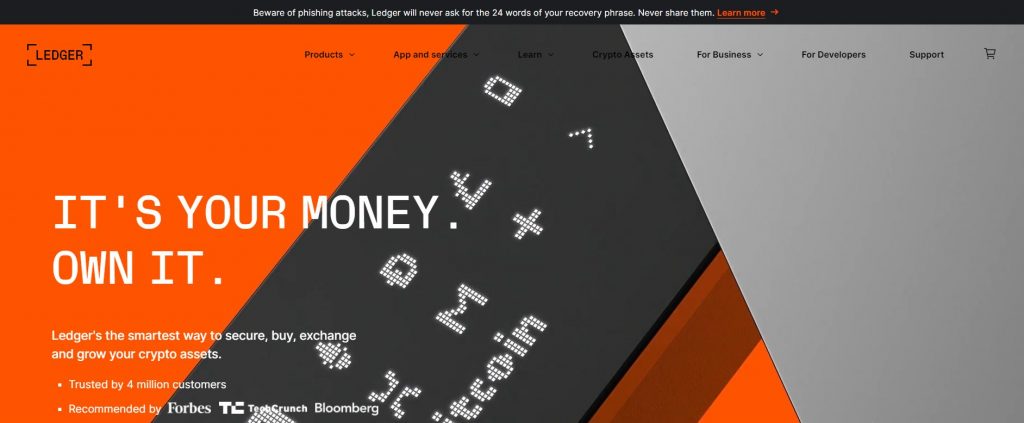 Ledger was founded in 2014 with a vision of becoming a leading space in infrastructure and security-related blockchain and cryptocurrency solutions.
The company currently has many products to secure cryptocurrency assets of professionals and companies, which includes their exclusive Ledger wallet that is already available in many countries.
The company is a trusted partner to 4 million users, and by looking at the website, you may want to believe them – it's personalized, clean, and beautiful.
---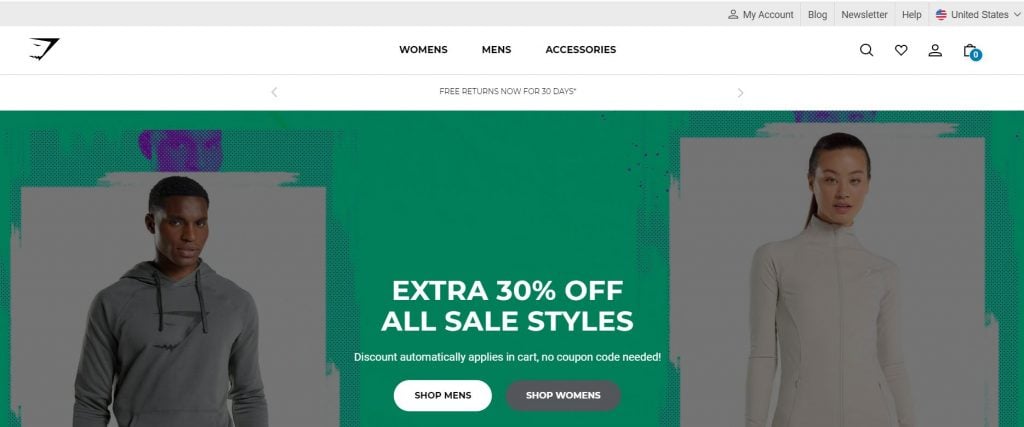 Gymshark, another widely known website using Shopify Plus, is a fitness brand selling accessories and apparel that are manufactured and designed by online retailers only. The company is widely supported, and they have a presence in over 131 countries.
Ben Francis originally created this USD 1 million fitness brand that grew quickly in the local and international market. Just last year, the turnover of the company was recorded at USD 550 million.
---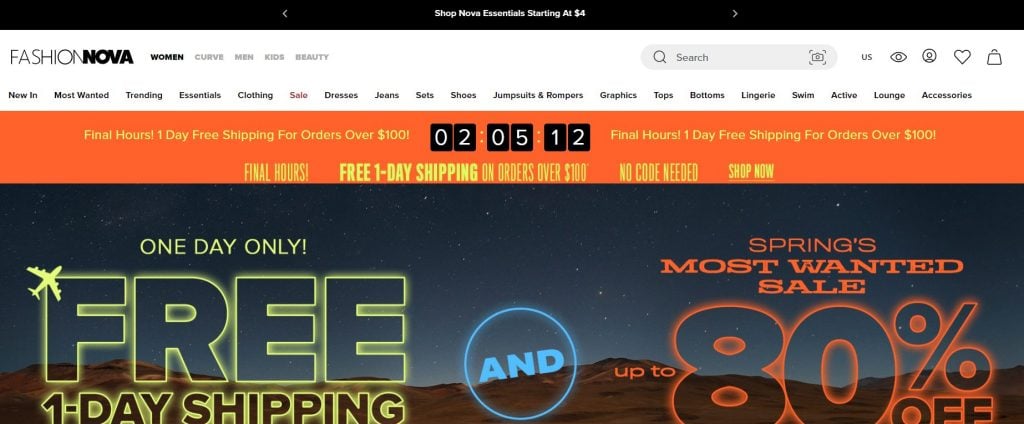 FashionNova is a valuable lifestyle and apparel brand with a website using Shopify Plus.
Richard Saghia, the founder of the brand made headlines repeatedly after his eCommerce business boomed. He is a well-known retailer in the fashion world, selling highly appealing apparel styles to people across the globe.
In 2018, the brand even made it to the top of the list of the most-searched brands.
---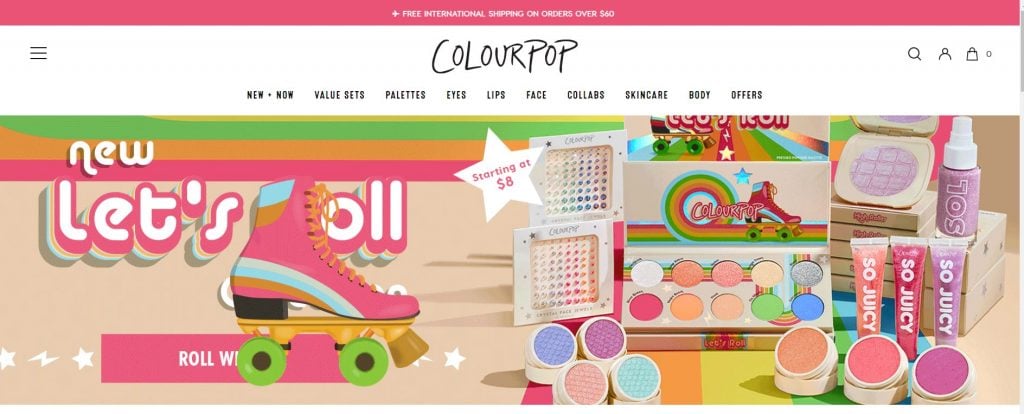 Colourpop is a beauty and makeup brand using Shopify Plus. The company was founded in 2014 by Laura and John Nelson in California.
It's one of the wallet-friendly brands that believes in testing products in a nice, animal-friendly manner. They leave furry animals out of their experimentations and still manage to create products worth buying.
---
After Griffin Thall started Puravida, he became a popular name in the industry for designing a lifestyle and jewelry brand driven by innovative execution and marketing.
The brand originally started with Paul Goodman and Griffin Thall visiting Costa Rica, and the beautiful sunsets, beaches, and culture made them want to bring art to life. They created an online store using Shopify Plus for jewelry and lifestyle products.
---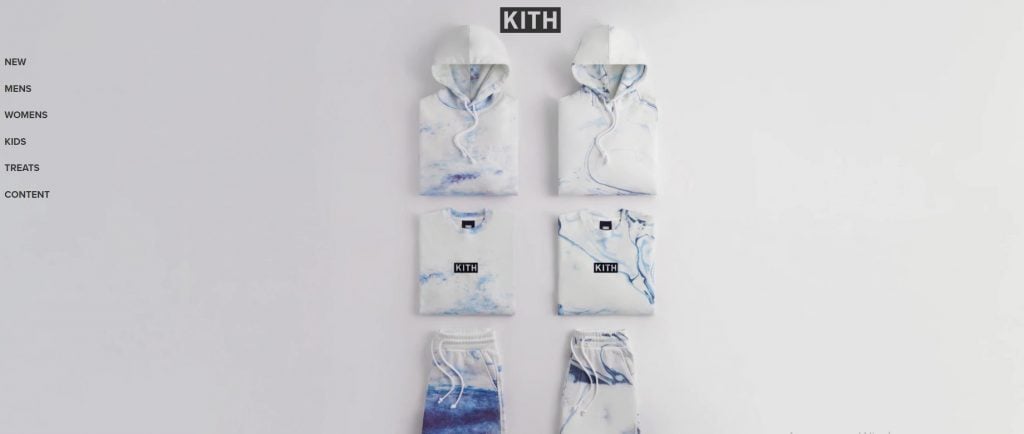 KITH is a two-fold brand founded in 2011, with an online retail store along with a multifunctional women, men, and kids lifestyle brand.
With their vision to deliver a unique experience, KITH created five flagship stores with Snarkitecture, selling their premium range of products. They later created a cereal bar owing to their childhood love for this product.
---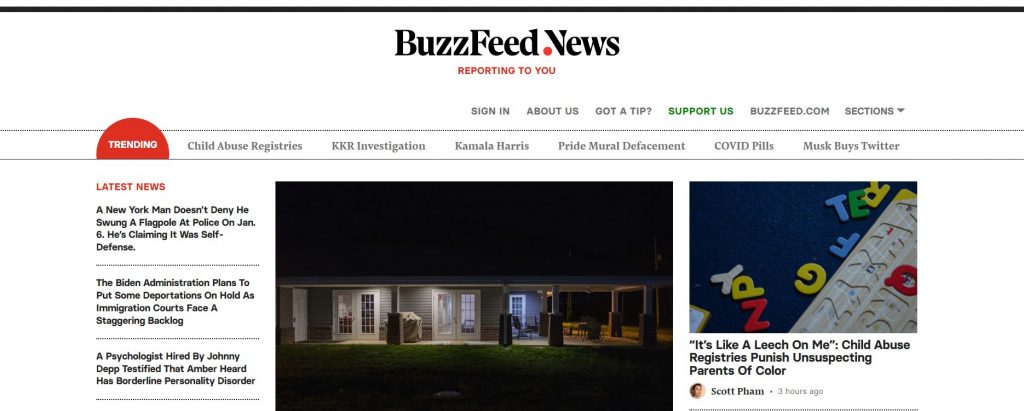 In December 2011, Buzzfeed News was introduced as a division of the original Buzzfeed. At the time, Ben Smith was appointed as the chief editor of the portal. The team was focused on bringing investigative news to the public.
For most of their articles, they follow an inverted pyramid format. They mostly focus on politics and government-related news and social happenings, covering topics like LGBT issues and protests.
Their website is built using Shopify Plus and allows visitors to explore relevant news and articles in a feasible manner.
---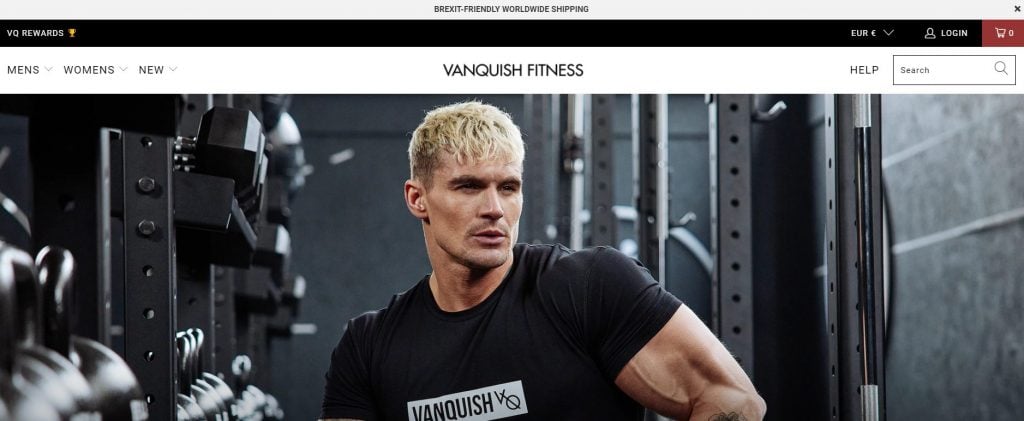 Vanquish Fitness is not only a fitness brand; they also started a #VQFIT movement encouraging people to become a part of the biggest fitness clothing community across the world.
Ruben O'Brien and Oliver Malone started this fitness clothing brand in 2015 and brought their innovative range to the market in the same year. They have been experiencing growth ever since due to their positive community culture and motivating marketing pattern.
---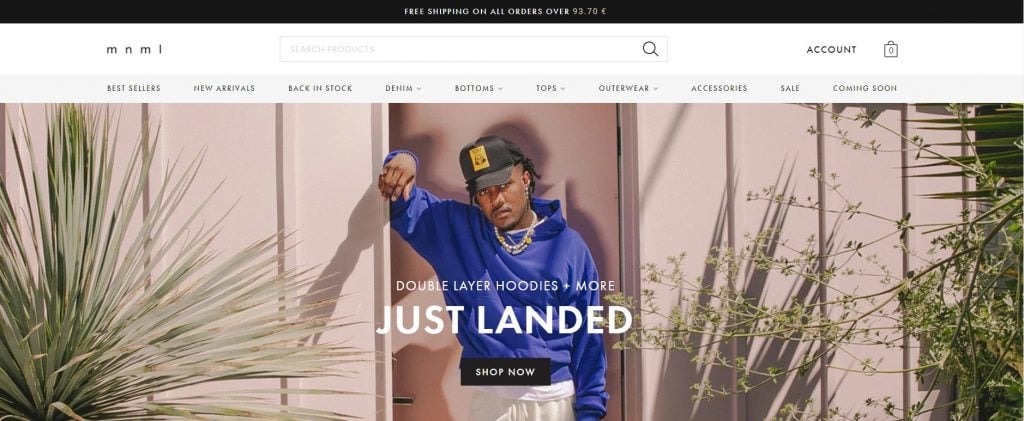 Mnml is another D2C website using Shopify Plus. They are consistently experimenting with and designing new clothing using different fabrics. Their studio in Los Angeles is dedicated to bringing evolving style to people online.
Over the years, Matthew Fields has worked towards creating a recognizable fashion brand for menswear and streetwear styles.
---
Back in 2012, WWE.com started to offer wrestling news to the public, and today they are a USD 1 billion business. The company originally started as WWF, but later they rebranded to WWE.
Embracing its history, the website using Shopify Plus now promotes the sport to younger generations along with benefiting from merchandising revenue. They grab other opportunities through equity investments.
---
Bee Inspired was created in 2013 by Mark Corcoran and Steven Robb to make streetwear more accessible to the public.
They are the industry leaders in the domain, offering clothes that are high quality and have an optimum fit and amazing feel.
---
Aloyoga is another website on Shopify Plus, which was created back in 2007 with a vision of bringing yoga to everyone across the globe.
Any person who knows about transformative yoga can find the best yogis wearing Alo because the brand improves their practice. They have created a perfect contemporary and comfortable brand.
---
In 2013, Jamie Siminoff founded Ring by clearly understanding customers' requirements. The product was initially launched in the form of Doorbot, which ended up raising USD 364,000 in crowdfunding.
They sell various safety products, such as video doorbells, alarms, cameras, home security, etc.
---
Natalie Gordon started this online store on Shopify Plus with a vision of catering to the needs of new parents. She believes that we have successfully ignored the needs of a large industry for so long.
Baby List helps you create a list of things you need from different stores to ease your journey as a new parent.
---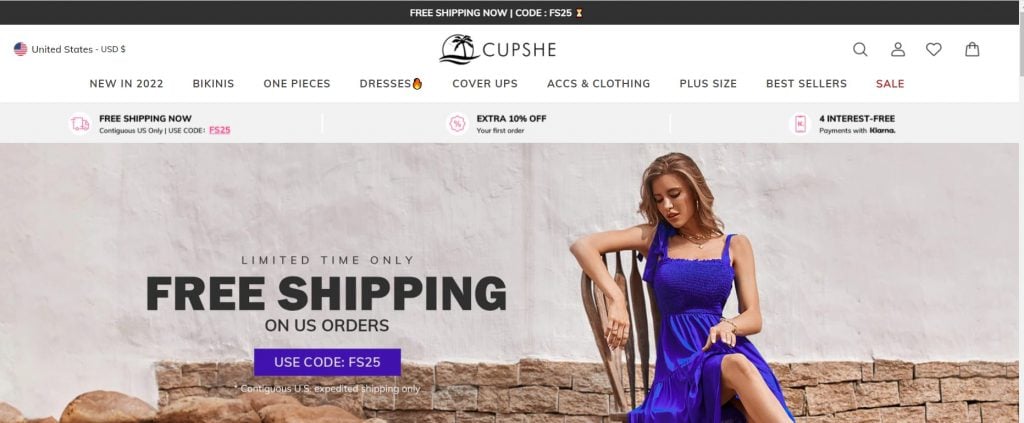 Cupshe is a D2C store designed and founded by the former CEO of Alibaba, David Wei.
In just a span of seven years, David managed to create one of the most popular swimwear brands in the world. Their USD 150 million business has amazing sales on Amazon and their Shopify Plus website.
---
Mavi is a comparatively old brand founded back in 1991. Since then, the company has created a valuable name in the market as a global lifestyle brand.
Other than the company's official website, they have various online partnerships, including with Amazon, Bloomingdale's, P&C, Zalando, etc.
---
Tim Brown started Allbirds owing to his fascination for wool. He wondered why no one makes wool footwear, which inspired him to start the brand with this sustainable and remarkable resource.
You can shop amazing styles on their website for both men and women.
---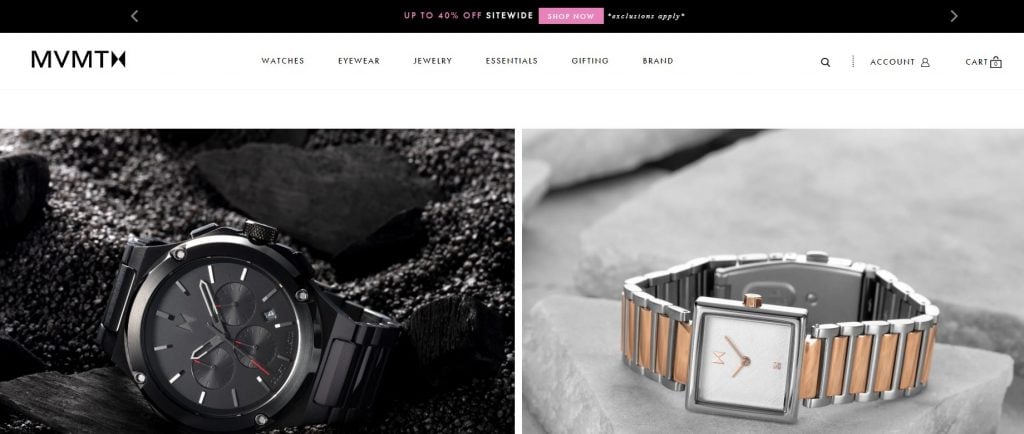 Two college dropouts, Kake Kassan and Kramer LaPlante, co-founded the luxury watch brand MVMT. They started the company with a vision of creating stylish fashion accessories.
During their initial crowdfunding, they raised almost USD 290,000. Users can buy products from the website on Shopify Plus directly.
---
Vitaly Design is the dream of Shane Vitaly Foran realized and launched in 2011.
They believe in producing unisex accessories and jewelry with mixed materials. They initially started working with ceramic and wood but later started designing using stainless steel for better durability and recyclability.
---
John Moore created Outerknown as a brand that sells comfortable and super-cool clothing.
With the goal of creating sustainable fashion, the company designs shirts that are prepared with organic cotton. They call it the "Outerknown Blanket Shirt."
---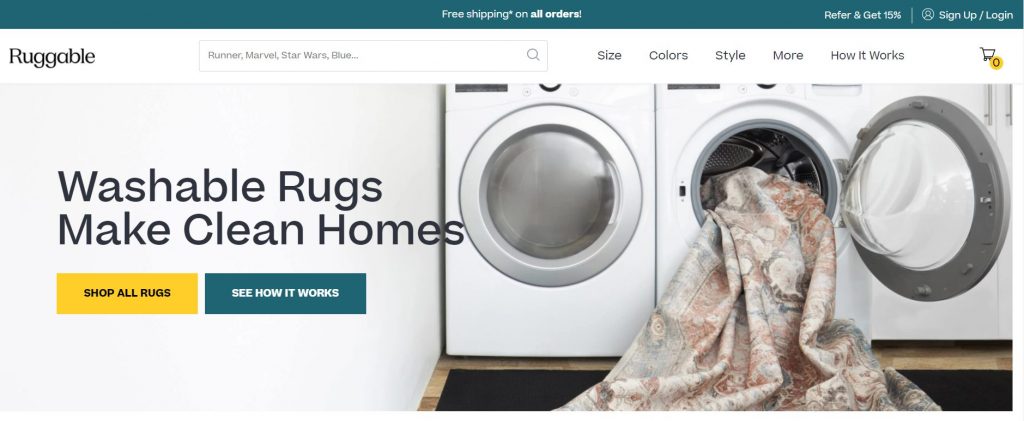 As the name suggests, Ruggable is a rug store founded in 2009 by Jeneva Bell. She ended up creating the brand after her dog ruined her rug and she couldn't machine wash it.
On Ruggable, you can find beautiful and sturdy rugs that can be machine-washed. You can also find rugs in different sizes, styles, and colors, which means almost every user can find what they are looking for.
---
Originally, Simon Beard used to re-sell hats on shoes on eBay with the same brand name. In 2008, he and his wife finally founded Culture Kings streetwear clothing brand.
The brand sells products for men, women, and kids. You can find brands like Nike, Goat Crew, Saint, and Carre on their Shopify Plus store. They have various statement designs preferred by a huge audience.
---
Michael Saiger was frustrated with the scarcity of relatable men's jewelry. Hence, in 2008, he and his wife created the jewelry brand Miansai to sell relatable and amazing jewelry.
You can find their store on Shopify Plus—they sell both men's and women's jewelry that is relatable and in-trend.
---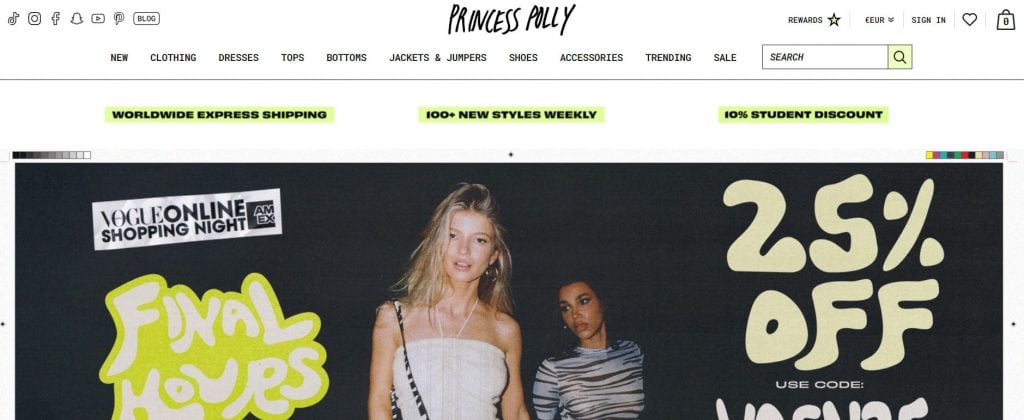 While Princess Polly was originally launched by Eirin and Wez Bryett in 2005, they took the store online only in 2010.
They started the fashion brand in their Gold Coast beachside apartment. With consistent efforts, they made one of the widely known fashion lines and women's clothing boutiques across the globe.
The brand's worth reached USD 40 million in 2021.
---
In 2013, Colin Bolton, Tim Sullivan, and Misha Schneider created Mysterious Package, a company that sells puzzles, stories, and mysteries.
On the website, you can find various mysterious packages that can be gifted to people who love puzzles and stories that are unique and immersive. Most packages contain journals, hand-crafted letters, newspaper clippings, fabrics, etc.
---
For more than 40 years now, Zoo Fashions has helped clients dress in the most stylish, affluent, and savvy manner.
The goal behind this brand was to find rare, creative, and unique fashion elements from around the globe and offer the same to customers.
They provide eclectic fashion options for people who love art, music, and the bohemian lifestyle.
---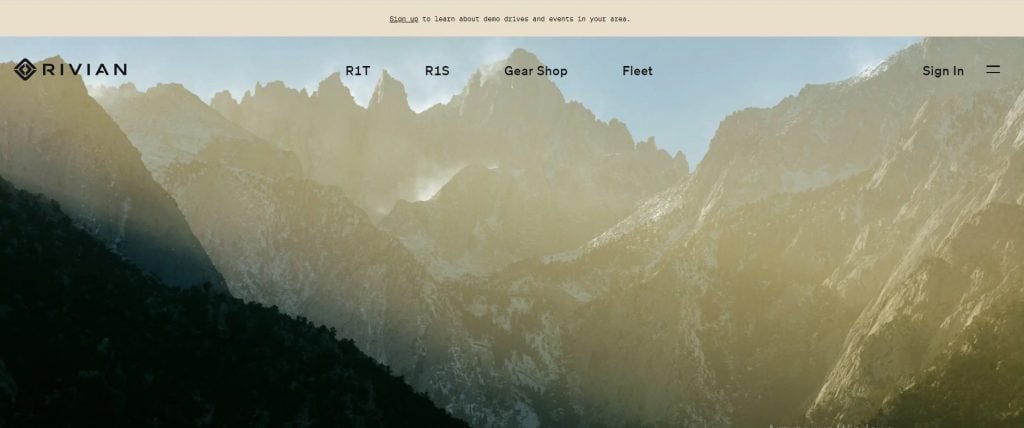 Rivian is a known name in the electric vehicle industry. The company was founded in 2009, and since then, they have focused on building amazing products, like sport utility vehicles, electric delivery van, skateboard pickup truck, etc.
The company collaborated with Amazon for its electric delivery van back in 2021. They are currently planning to create a charging network in Canada and United States by next year.
---
Manscaped is a luxury man grooming brand that focuses on offering products for hair removal. These target products are created for men are preferred and ordered by thousands of customers across the globe.
The brand and Paul Tran (Founder) use manscaping as one of its major branding words to overcome taboos related to male hygiene.
---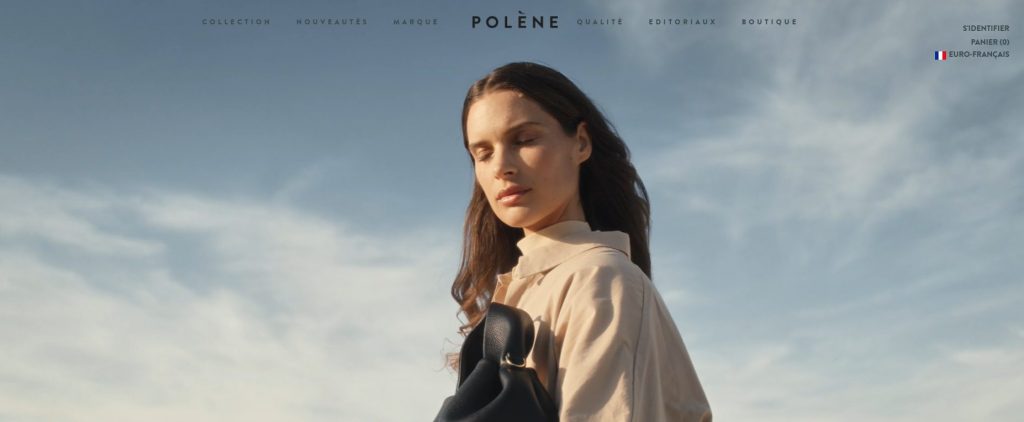 Polene Paris is the last option on the list for an online store on Shopify Plus launched by Antoine, Mathieu, and Elsa Mothay.
It is a leather products brand offering large luxury totes, cardholders, and other sleek curves to fashion-industry customers. They sell optimum quality leather and beautiful designs.
---
Summary
The above Shopify Plus stores sell everything you need, from cereal bars to sustainable fashion. Visiting these stores may give you knowledge of the industry's best practices and the unique and interesting elements that are widely used.
PipeCandy is an intelligent D2C and eCommerce encyclopedia offering insights related to 5.4 million retailers in the online world. From building lead lists to creating a competitive benchmark, the company helps you build a successful D2C business.
Learn more on our website.