Advertising Disclosure
Advertising disclosure:
Our partners compensate us. This may influence which products or services we review (also where and how those products appear on the site), this in no way affects our recommendations or the advice we offer. Our reviews are based on years of experience and countless hours of research. Our partners cannot pay us to guarantee favorable reviews of their products or services.
Amidst the clamor of social media notifications and email alerts, there's one medium that demands immediate attention: the humble text message. As businesses grapple with the challenges and opportunities of digital marketing, SMS marketing agencies are emerging as pivotal players. These specialized agencies help businesses to craft compelling, succinct, and effective text messages that can engage customers, cultivate loyalty, and stimulate sales. Despite the brevity of text messages, they hold immense potential for businesses.
But, in a sphere where every character counts, it's crucial to get the message right. Businesses need an agency that can distill their brand and offerings into bite-sized text messages without losing the essence or the impact. It's a skill that marries creativity with strategy, brevity with resonance.
---
Top SMS Marketing Agencies for Targeted and Personalized Messaging:
---
Top SMS Marketing Agencies
In the following listicle, we delve into the world of SMS marketing agencies, highlighting key players that have proven their mettle in the field. We explore what makes each marketing agency stand out, the types of businesses they best serve, and how they could potentially help your business thrive in the digital marketplace.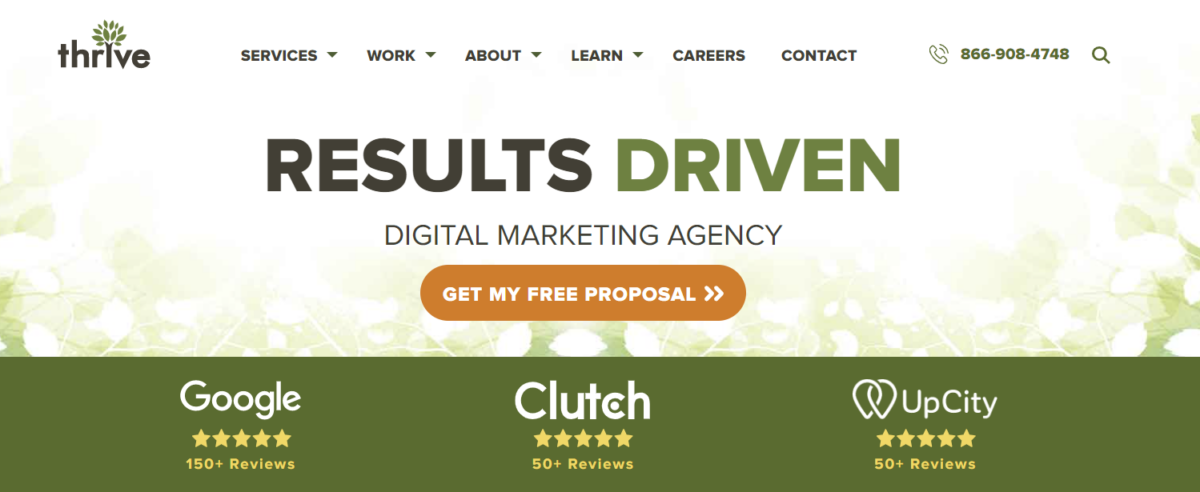 Thrive is a well-established SMS marketing agency known for its dedication to enhancing business-customer relationships through personalized communication. With a proven track record of facilitating high-converting leads and fostering client loyalty, Thrive employs cutting-edge SMS and MMS marketing services to bring your brand closer to your target audience. As a Klaviyo partner, they utilize top-tier text message marketing tools to assure quick message delivery and accurate tracking of campaign performance.
Thrive's core services include comprehensive SMS marketing campaigns that are compliant with the Telephone Consumer Protection Act (TCPA). They meticulously ensure adherence to regulations such as obtaining "express written consent" from customers before sending automated messages, providing clear information about campaign purposes, and communicating only during business hours.
Thrive uses Klaviyo, a leading SMS marketing service platform, to ensure successful mobile text marketing campaign delivery. They also manage SMS consent opt-ins to safeguard against violations. With a strong focus on personalized customer experiences, Thrive crafts unique and engaging text marketing messages while tracking campaign performance for continuous improvement.
Thrive's SMS marketing service fees are separate from Klaviyo's service charges. They also offer leasing of SMS short codes, with non-vanity short codes costing $500 per month and vanity short codes at $1,000 per month. Toll-free numbers (U.S. or Canada) and alphanumeric sender ID (UK only) are also available.
---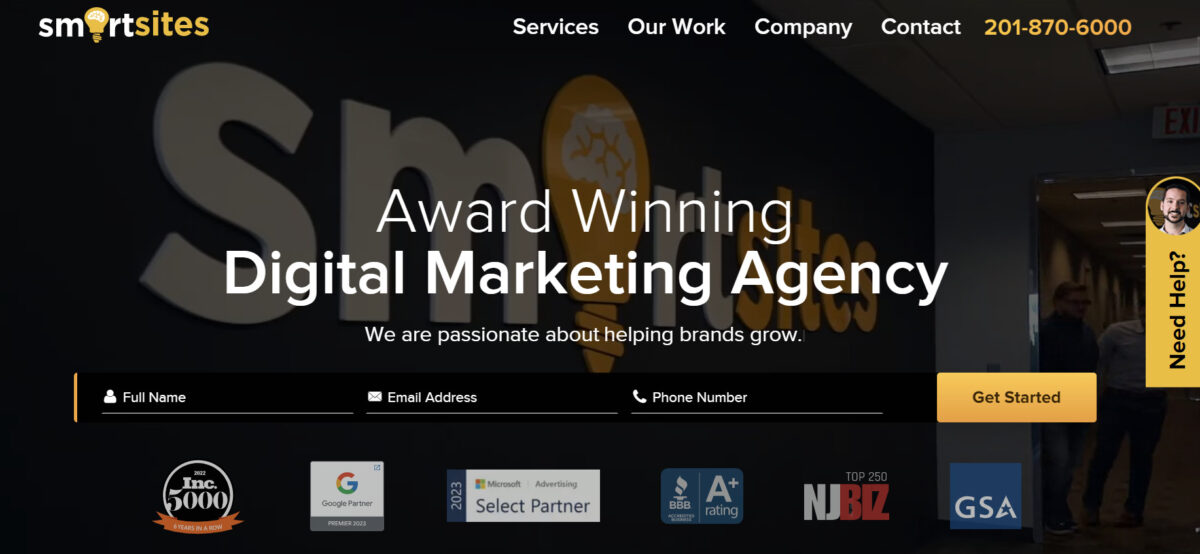 SmartSites is a forward-thinking SMS marketing agency that aims to multiply your business returns by converting site visitors into loyal customers. Their data-driven approach towards email and SMS marketing prioritizes both quantity and quality, effectively growing your opt-in customer list and segmenting it for optimal results.
SmartSites takes users on an engaging journey filled with trust builders and feature highlights, all designed to increase brand loyalty and repeat purchases. By expanding your reach through email, SMS, Messenger, and more, they send the right message to the right audience at the right time.
SmartSites' key offerings include marketing automation, behavioral targeting, and personalized messaging to turn prospects into frequent purchasers. Their systematic process includes list growth, custom email templates, automated email flows, email campaign blasts, advanced segmentation, and routine A/B testing for constant improvement. They also provide SMS & Messenger marketing and monitor email deliverability to resolve any issues.
Their case study with Arco Cafe demonstrates an 84% increase in email traffic and a 160% increase in average session duration, highlighting their ability to significantly boost customer engagement and interaction times.
---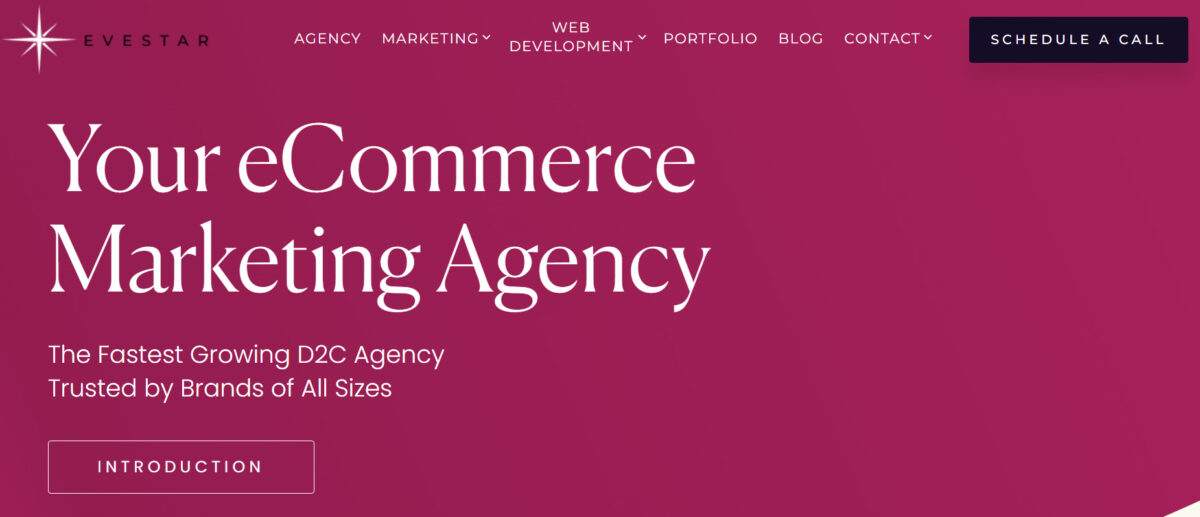 Established as an SMS Ad and Email Marketing Agency, Evestar's approach to marketing is holistic, focusing not only on paid advertising but also on a broader range of factors that contribute to a strong ecommerce environment. With a track record of assisting their clients in achieving significant growth, for instance, a client scaling from $0 to $300K/month through a comprehensive email strategy, Evestar certainly has the expertise to take your brand to new heights.
Evestar provides a detailed approach to email marketing, which includes growing the email list with eCommerce tools such as Attentive, email automation with platforms like Klaviyo, building an email content calendar, segmenting the audience, mastering email designs, getting subject lines and preview text right, and SMS Marketing. The agency's segmentation strategies have helped their clients achieve the highest open rates and drive the most revenue. In addition, the agency provides SMS Marketing services, a powerful companion to email marketing, with an expected open rate of a text message being 99%.
---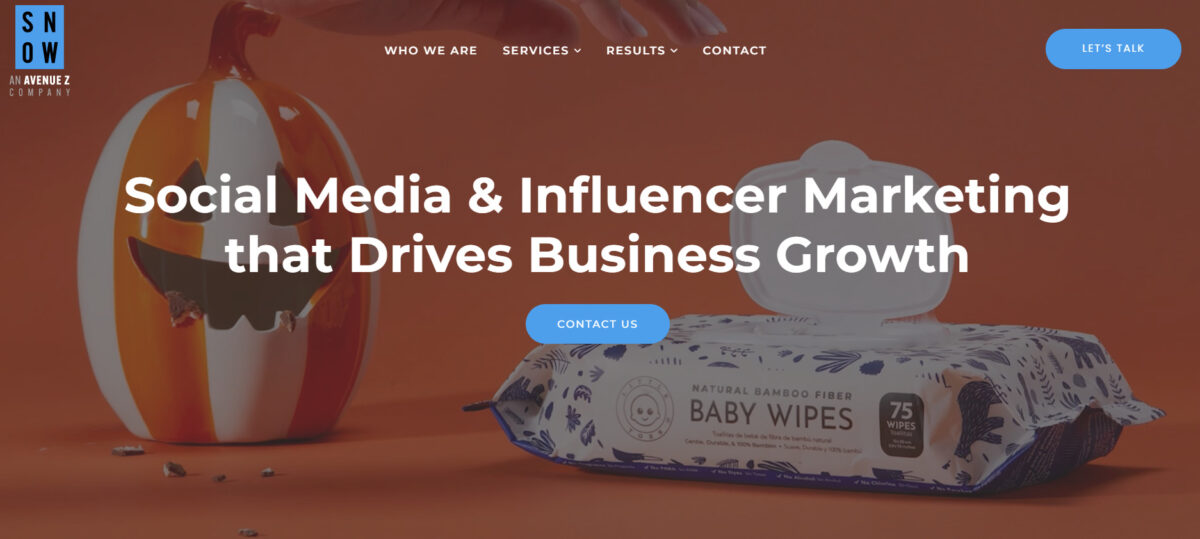 Specializing in SMS/Text Marketing Services, The Snow Agency guarantees an impactful presence in the market. With text messages enjoying nearly 98% open rate, this agency uses this advantage to its fullest, promising to set your brand up for success.
Their services include an audit of your brand and industry, providing SMS copywriters and designers to deliver brand-specific content, a live demo of their SMS platform, setting up pop-up forms, creating journeys like abandoned cart, post-purchase, browse abandoned, and more. They also create a SMS calendar for one-time messages, develop a unique keyword to get people to join, provide Instagram Swipe-up creative to boost SMS signups and much more. The agency prides itself on its automated sequences and flows, outbound campaigns, and growth strategies.
---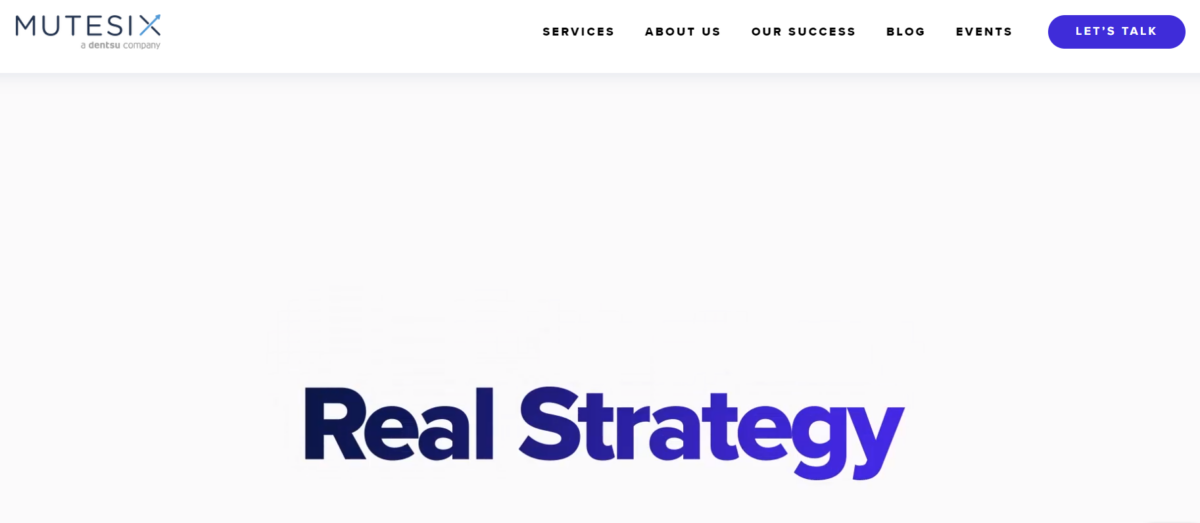 MuteSix is an industry-leading SMS marketing agency that stays ahead of the curve by partnering with top SMS platforms. With a focus on driving conversions and building customer loyalty, they fuse best-in-class strategy and creative solutions. What makes MuteSix a leading SMS agency is their dedicated Lifecycle Marketing team, which provides full management services across various communication channels, including SMS, email, and on-site messaging.
As iOS 15 brings new challenges, MuteSix emphasizes the need for a growth-minded SMS strategy backed by data. They adopt a targeted approach to reach customers where they engage most frequently, delivering relevant messages to engage, convert, and retain them. MuteSix employs a full-funnel approach to SMS marketing, leveraging partnerships with leading SMS platforms to access new functionality and programming. Their services include data-backed creative and messaging, testing and optimization, custom-tailored automation, segmentation, personalization, and full lifecycle management.
One notable case study involved MuteSix's work with Badass Beard Care. They improved customer engagement, increased website traffic, and grew the subscriber base using SMS marketing. By employing a bottom-of-funnel marketing strategy, MuteSix developed robust SMS journeys to increase customer retention, conversions, and overall revenue. Their efforts resulted in capturing over 25,000 active subscribers, adding 50,000 contacts to the email list, and achieving an average conversion rate of 21%, leading to a remarkable 125% increase in monthly revenue attributed to SMS.
---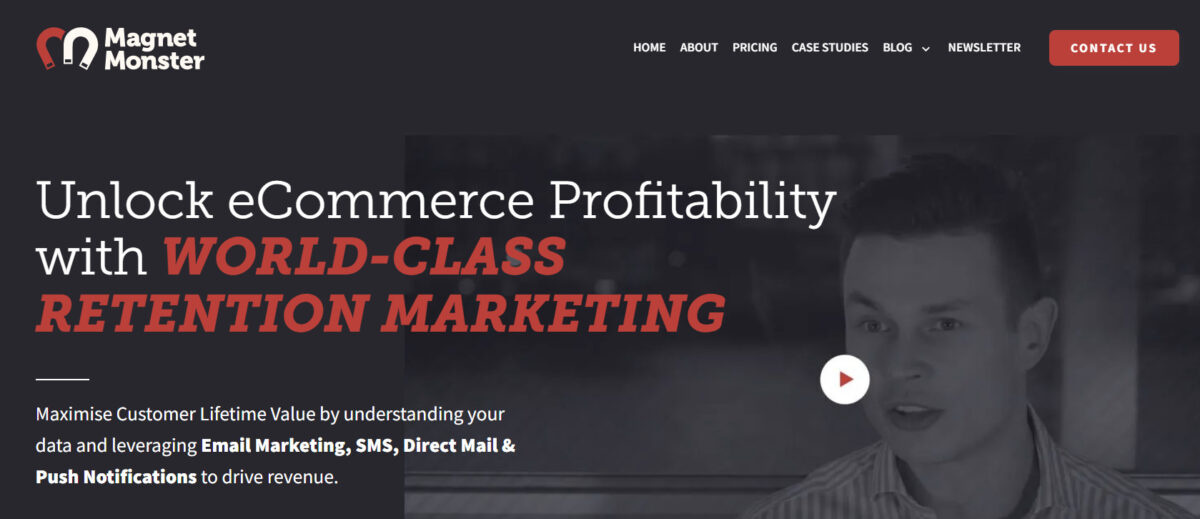 Magnet Monster is a UK-bases SMS marketing agency that specializes in helping online businesses leverage the power of SMS marketing and email marketing. They understand the potential of SMS marketing as an additional revenue stream and aim to turn it into a proud revenue generator for their clients.
One of the key benefits of SMS marketing highlighted by Magnet Monster is its high open rates and fast-acting nature. Personalized text messages have a greater chance of capturing customers' attention and driving engagement. By offering discounts and time-sensitive offers through SMS, businesses can leverage the sudden urge customers feel to check their messages. Magnet Monster believes that SMS marketing, when done right, can significantly boost brand awareness and customer engagement.
Magnet Monster assists businesses in implementing SMS marketing to keep customers notified about the latest offers and promotions. They emphasize the importance of timing and avoiding excessive messaging to maintain customer interest and appreciation. By sending personalized SMS text messages at the right moments, businesses can enhance brand loyalty and drive conversions. Magnet Monster provides both promotional and engagement SMS marketing campaigns, ensuring optimal customer experience and revenue generation.
With a team of experienced e-commerce veterans, Magnet Monster ensures tailored SMS marketing practices that align with their clients' objectives. They conduct qualitative and quantitative customer research to create personalized messaging and strategies. Additionally, they track and analyze SMS performance metrics, such as click rate, conversion rate, subscription rate, and revenue per message sent. By leveraging data insights, Magnet Monster identifies areas of improvement and offers solutions to enhance the effectiveness of SMS marketing campaigns.
---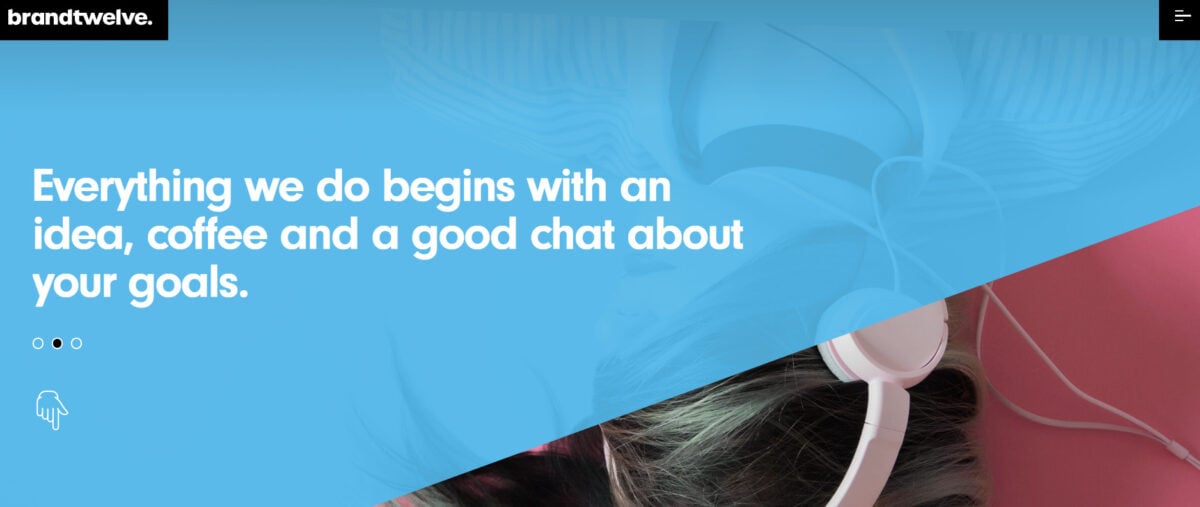 Brand Twelve is an SMS marketing agency that offers a range of services to help businesses effectively engage with their customers through text messages. With their dedicated SMS platform, businesses can easily manage their own campaigns or rely on Brand Twelve's award-winning creative team to handle the execution. The best part? Their services start at just 2.4p per credit, ensuring affordability without compromising quality.
One of the core SMS marketing services provided by Brand Twelve is the ability to send bulk SMS messages to customers through their cloud-based platform. Whether it's a weekend offer campaign or an integrated automated solution, Brand Twelve understands the power of SMS messages to drive results. They use Tier 1 UK aggregators to ensure the highest quality and deliverability for SMS campaigns.
In addition to sending SMS messages, Brand Twelve enables businesses to receive messages from customers through a dedicated long number or keywords on a shared long number or short code. This feature allows businesses to engage in two-way communication and gather valuable feedback or responses from their audience.
Brand Twelve also offers email to SMS functionality, allowing businesses to send text messages immediately from their email client. This convenient feature ensures that businesses can stay connected with their customers even when they're on the go.
With advanced features like Sender ID, businesses can personalize their SMS campaigns by using up to 11 characters in alphanumeric format, making their messages more identifiable and engaging.
---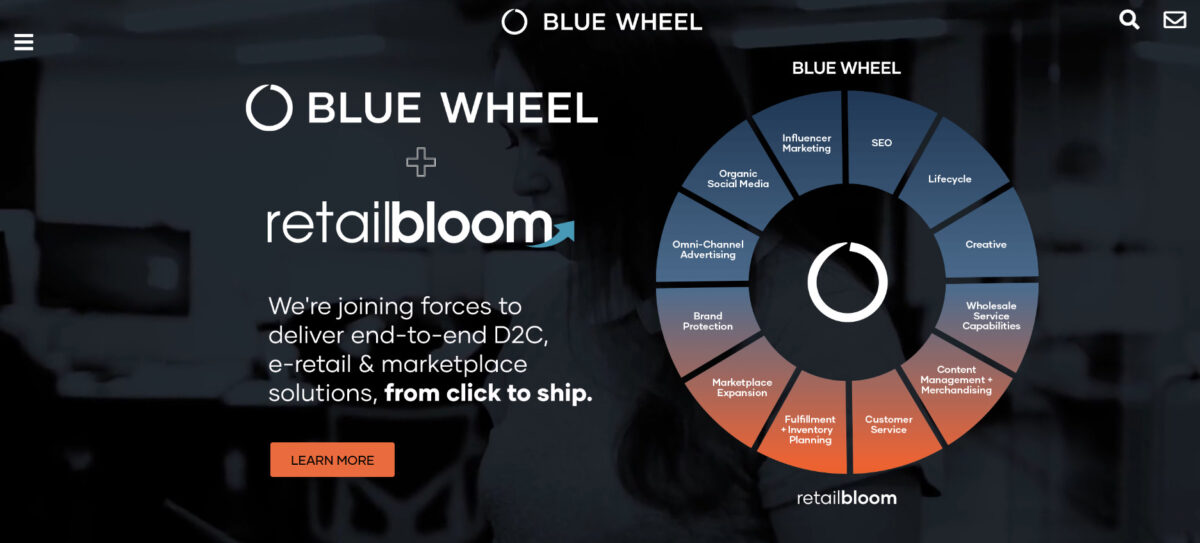 Blue Wheel Media is an advanced Email + SMS Marketing Agency with over 10 years of strategic expertise. They specialize in full management of email and SMS marketing campaigns, including MMS (Multimedia Messaging Service), and provide strategic recommendations for optimization based on in-depth monthly reporting and analytics.
One of the key advantages of partnering with Blue Wheel Media is their focus on list growth and engagement management. They employ sophisticated segmentation and targeting techniques to ensure that businesses effectively reach the right audience with their email and SMS campaigns. By analyzing trends and using calendar send planning, Blue Wheel Media optimizes send times and promotional tactics through A/B testing, resulting in improved conversions and customer engagement.
What makes Blue Wheel Media a top-choice is their marketable database growth strategy. They excel in optimizing lead capture, converting non-subscribed traffic into opt-ins. Their strategic approach includes gamification, promotion optimization, and imagery comparison, ensuring that clients benefit from unique and effective email and SMS marketing campaigns.
Blue Wheel Media offers a managed service, meaning their experienced team takes care of all aspects of email and SMS marketing. Their expertise in the field allows them to tailor strategies to each client's specific goals, ensuring maximum results. Whether a brand already has existing email and SMS programs or is just starting out, Blue Wheel Media can build effective campaigns from scratch, generating consistent revenue and providing valuable insights for future growth.
---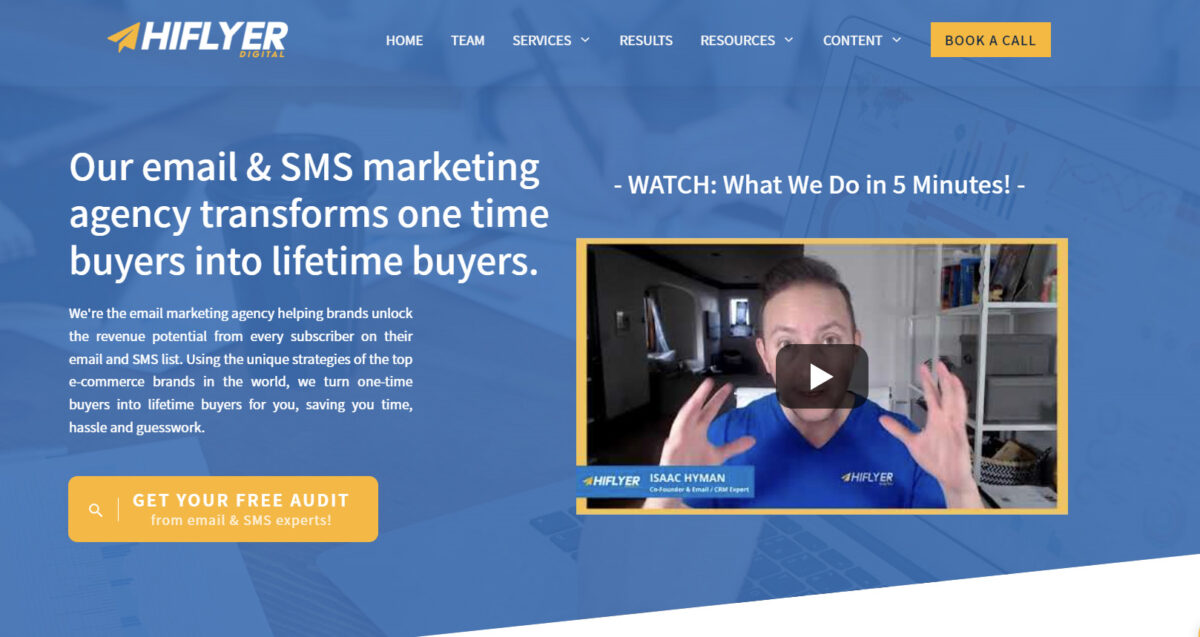 HIFlyer Digital is an SMS marketing agency that specializes in helping businesses increase clicks, loyalty, and customer happiness through strategic SMS marketing campaigns. Their team of SMS marketing experts brings the secret strategies of the top 1% to brands, ensuring they achieve remarkable results.
The core SMS marketing services offered by HIFlyer Digital cover every aspect of a successful SMS marketing strategy. The first step is to capture more SMS leads and signups, which they achieve through advanced SMS lead capture techniques, SMS lead generation audits, unique SMS welcome series and nurture workflows, and pre-purchase and post-purchase SMS signups.
Once the leads are captured, HIFlyer Digital builds proven SMS automations tailored to each client's specific goals. They go beyond simply turning on SMS marketing automations by orchestrating the entire email and SMS journey. This includes SMS cart abandonment, browse and retargeting campaigns, post-purchase SMS workflows and triggers, SMS loyalty and retention automations, and granular SMS segmentation and personalization.
HIFlyer Digital's expertise also extends to crafting SMS campaigns that drive clicks and engagement. Their team plans, executes, and measures the incrementality of SMS marketing through comprehensive campaign planning and execution. They provide expert SMS copywriting, designs, and creatives (including GIFs), implement SMS lifecycle campaigns, conduct A/B testing, and oversee SMS vendor management to ensure optimal results.
---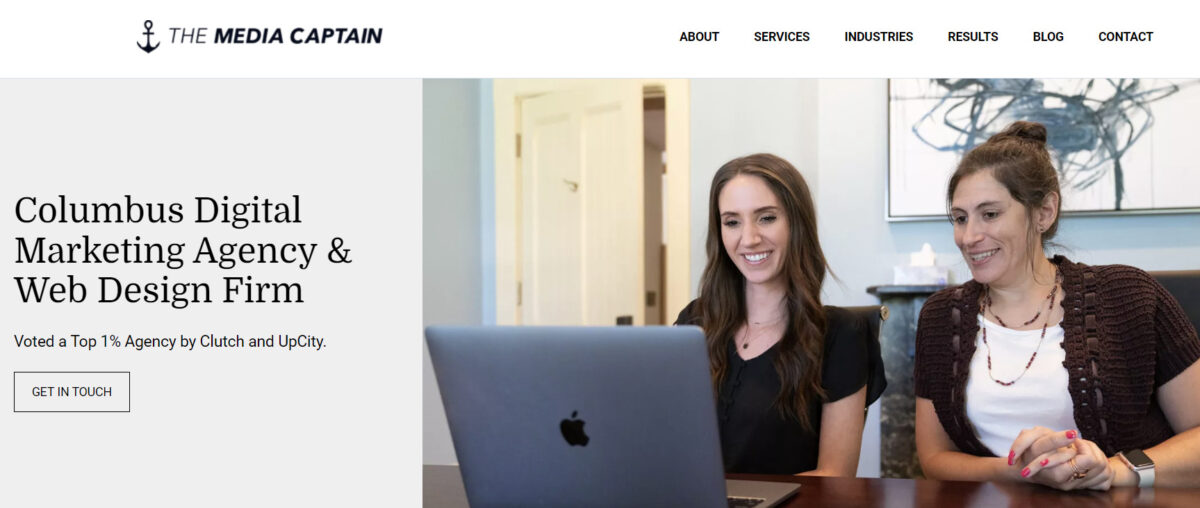 The Media Captain is an award-winning SMS marketing agency that helps businesses leverage the power of text message marketing to drive sales and customer engagement. With their expertise in SMS marketing since 2010, they have assisted numerous large and small businesses in achieving success through strategic SMS campaigns.
One of the core services provided by The Media Captain is personalized promotions through SMS. They help businesses create customized offers, discounts, and remarketing campaigns to entice customers and generate sales. Additionally, they offer services such as surveys, order confirmations, tracking information, delivery updates, list management, automation, lead capture, Klaviyo integration, and comprehensive reporting and analysis.
Deploying the right SMS marketing strategy is crucial for success, and The Media Captain excels in creating customized strategies tailored to each client's unique needs. Whether the client operates in the B2B or eCommerce space, The Media Captain develops strategies that align with their specific goals. For eCommerce clients, there is a focus on promotions and driving instant sales, while B2B strategies involve educating prospects and clients.
---
Frequently Asked Questions
Why should I hire an SMS marketing agency instead of managing it in-house?
An SMS marketing agency brings specialized expertise and resources to help you develop and execute effective SMS campaigns. They have experience in crafting compelling messages, managing customer databases, implementing automation, and tracking campaign performance. By partnering with an agency, you can save time, ensure compliance with regulations, and leverage their knowledge to optimize your SMS marketing strategy for maximum results.
How do SMS marketing agencies handle customer data and privacy?
Reputable SMS marketing agencies prioritize customer data privacy and adhere to data protection regulations. They take measures to secure customer information, ensure opt-in consent for SMS communications, and provide easy opt-out options for recipients. It's important to choose an agency that follows best practices and has a clear privacy policy to protect your customers' data.
Can SMS marketing integrate with other marketing channels?
Yes, SMS marketing can be integrated with other marketing channels to create a cohesive multi-channel strategy. Many agencies offer services that blend SMS marketing with email marketing, social media advertising, and other digital marketing channels. This integration allows for consistent messaging and provides additional touchpoints to engage with your audience.
What level of involvement will I have in the SMS marketing campaigns with an agency?
The level of involvement you have in SMS marketing campaigns can vary depending on your preferences and the agency's approach. Some businesses prefer to be more hands-on, providing input and feedback throughout the process, while others prefer to delegate the entire campaign management to the agency. Discuss your expectations and desired level of involvement with the agency upfront to ensure they can accommodate your needs and provide the desired level of collaboration and transparency.