Your customers must understand that you have no control over what others post on your brand's social media wall. Wrong.
You should make it your job to clean up the act of your followers. Not all social activity is social and can ruin the online experience of other users. Whether it's simply spam or offensive content like a racial slur or nudity, it's key that your brand has a plan in place to deal with these realities.
The best course of action is to invest in a social media management tool that includes content moderation as a feature or outsource the task to trained social media moderators. If you don't know where to start, here are 15 solutions that you can check out. Some rely completely on software, while others prefer to leave it to trained humans.
---
Top 15 Social Media Moderation Tools for Safer User Experiences:
---
15 Social Media Moderation Software Solutions and Tools

For social media moderation, Hootsuite users can use the Smart Moderation app for free. In short, it's an AI software platform that offers real-time monitoring and automatic moderation. You can add all your profiles to one Smart Moderation account. This way, you can moderate all of them via a single dashboard. It also lets you block unwanted users and spammers. Their software has an accuracy rate of more than 95% and is the social media monitor app for leaders in publishing like TechCrunch and The Washington Post.
Key features/services include:
Detection of inappropriate/illegal comment

Supports Facebook, Instagram, and YouTube
---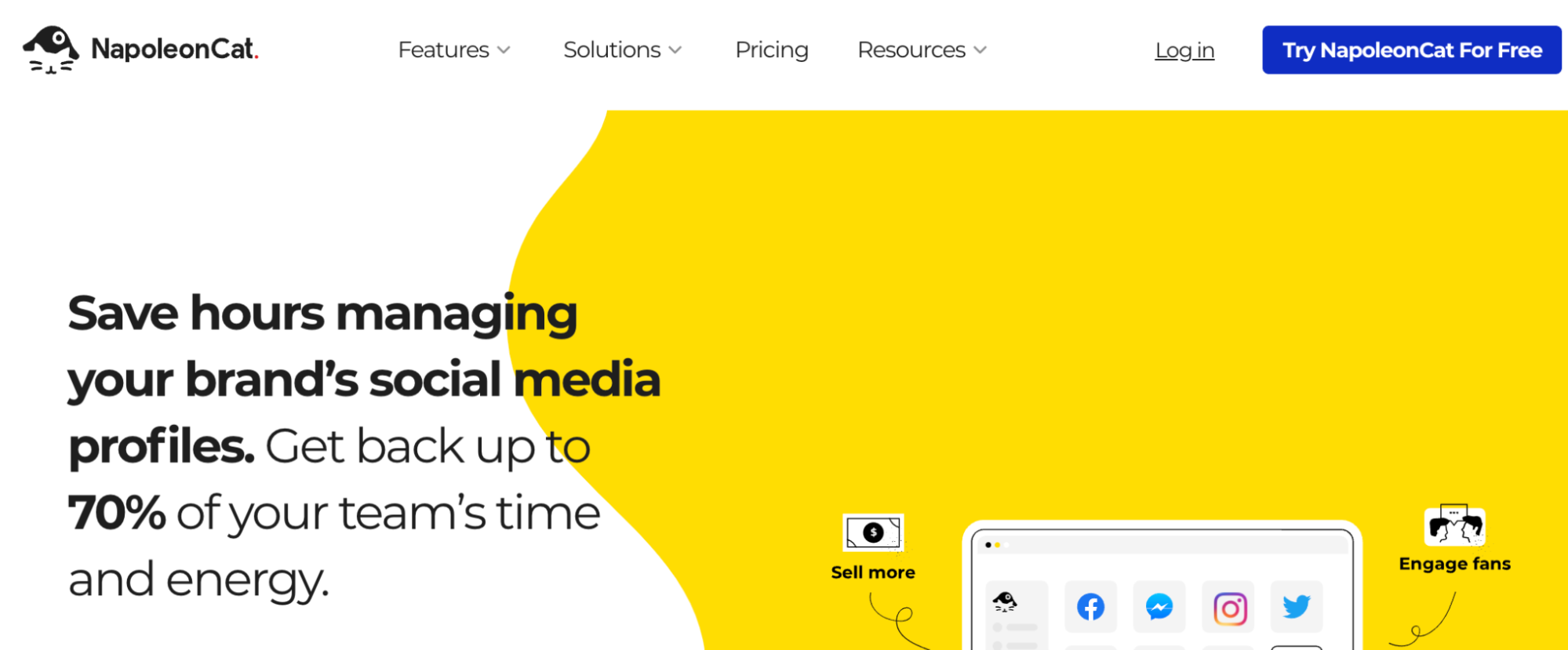 Napoleon Cat is a great tool if you get loads of hateful comments or spam in the comments of your ads. With their auto-moderation solutions, you can automatically delete spam (like comments with links) shared on Facebook (organic posts and ads), Instagram (organic posts and ads), and Facebook Messenger.
However, good customer service is more than just taking care of inappropriate comments shared on your social media pages. It also means that you need to be quick to reply to questions and NapoleonCat can help with that too.
Key features/services include:
Unlimited auto-moderation rules

Social Inbox with content filters

Built-in translation feature
---

After spending 20+ years working in the digital sector, Respondology's team decided to turn their skills to eliminating some of the bad that comes with social media. So, they made it their mission to create technology that will help to reduce the hateful content posted online like anti-LGBTQ comments.
It's mainly used by consumer brands, like GoPro, and pro sport leagues. Using a combination of AI filtering technology and human moderators, they can remove as much as 97% of the negative and abusive comments. In fact, the majority of comments need human review and they have a team of 1,000+ US-based moderators in place just for that. So, you can rest assured knowing that they will also detect nuances to offer you better protection.
Plus, it's discreet. Abusive comments are hidden from all social users, except the actual person who posted the comment.
Key features/services include:
Real-time data

Keyword and emoji filtering

Ability to add customized keywords

Trend tracking and analysis
---
Trusted and loved by well-known global brands like Flight Centre and Lifeline, Pattr's platform lets brands integrate conversational artificial intelligence (AI) seamlessly into their customer conversations to create better, more engaging experiences. One way it does that is by identifying unwanted content posted across your social media platforms (Facebook, Twitter, and Instagram) empowering you to take relevant action. It offers integration with email and other third-party communication tools like Slack so you'll be notified via the channel that you find the most convenient eliminating the need to change your existing workflows.
Key features/services include:
Text and image analysis (including emojis)

Comment moderation powered by AI

Unified inbox

Data-driven insights
---

Juicer is trusted by thousands of businesses of all sizes and their client list includes names like Lyft, McDonald's, and Ralph Lauren. Included in all its paid plans is social media moderation and filtering functioning.
With this feature, you can combine all your social media posts into a unified feed that you can then embed on your website. This way, you can curate but also moderate the content that you display on your site leaving you with total control. Depending on the level of control you want, you can either choose to send all the posts to moderation and from there you can manually approve or reject individual posts before they go live on your feed or you can let Juicer automatically moderate it.
Key features/services include:
A profanity blocker

Duplicate post prevention

Social media moderation filters to reject certain posts

Content curation
---

WebPurify's goal is twofold. They want to protect your users and, by doing so, protect your brand. They're driven by their belief that everyone, especially children, need a safe experience when browsing social media and other websites.
They've created three main tools: a profanity filter, photo moderation tool, and video moderation tool. All three these tools can easily be integrated with a project that uses user-generated content (UGC) and can be used to moderate any web-hosted photo or video, including social posts, avatars, product photos, and profile pics. Also, all live moderation gets completed by their trained in-house team. So, there's a human touch.
Key features/services include:
Profanity filter that supports 15 languages

Photo and video moderation

Offensive intent detection
---

Founded in 2002, Besedo has helped online businesses to create a safe experience for their clients that encourages customer loyalty. As you would expect from a company that's been in business for two decades, they've managed to build an impressive client list that includes world-class brands like Change.org and Airtasker.
Each day, they moderate thousands of videos, images, and social media posts. Not only can their team moderate all types of content, but they can also moderate content in over 20 languages.
Like some of the other social media moderation solutions on our list, it uses both technology and manual, human moderation. This means that you'll get the best of both worlds.
Key features/services include:
AI automation and manual automation

Comprehensive filter management

Nudity filters
---

Amazon Rekognition's API can be used to moderate social sites, blogs, photo-sharing platforms, and forums. It uses deep learning to identify any suggestive or explicit content like a rude sign in an image. Not only will it flag videos or images, but it will also create a hierarchical list with subcategories for better control. While you'll still need some form of human moderation, it can reduce your workload by a lot and you'll only have to review about only 5% of the total volume in the end.
Key features/services include:
Face detection and analysis

Text in image detection
---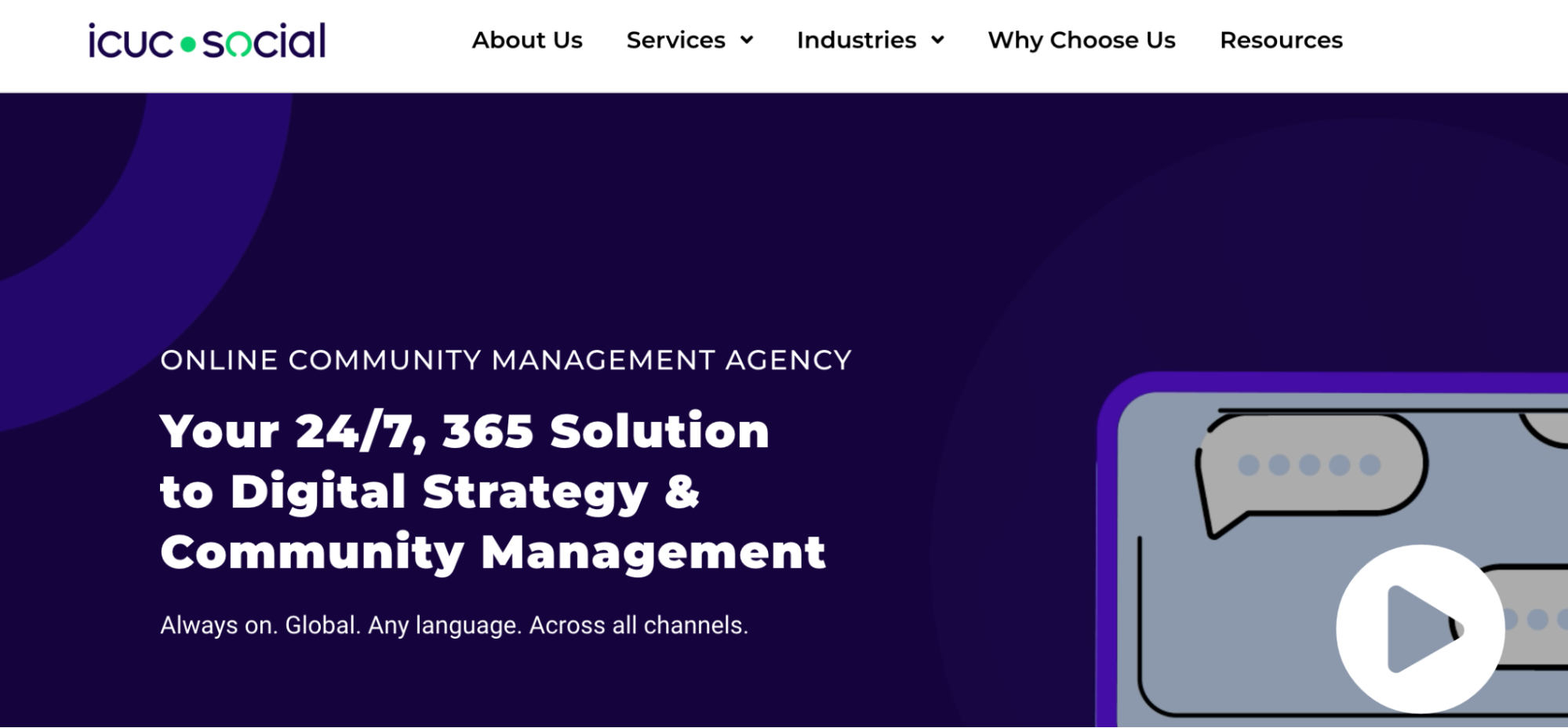 Trusted by more than 250 international brands that include names like Unilever, Google, and Air Canada, ICUC is one of the leading (and oldest) names in social media community management and digital customer care. Whether you need help with simply strategizing or social media moderation, they serve a wide variety of industries including pharma, gaming, and automotive. With regards to their social media moderation services specifically, their team works round the clock in more than 50 languages across all social platforms (including Facebook, Twitter, Pinterest, and Instagram) to help protect your brand's reputation.
Key features/services include:
Video and photo moderation

Text moderation

Contest moderation
---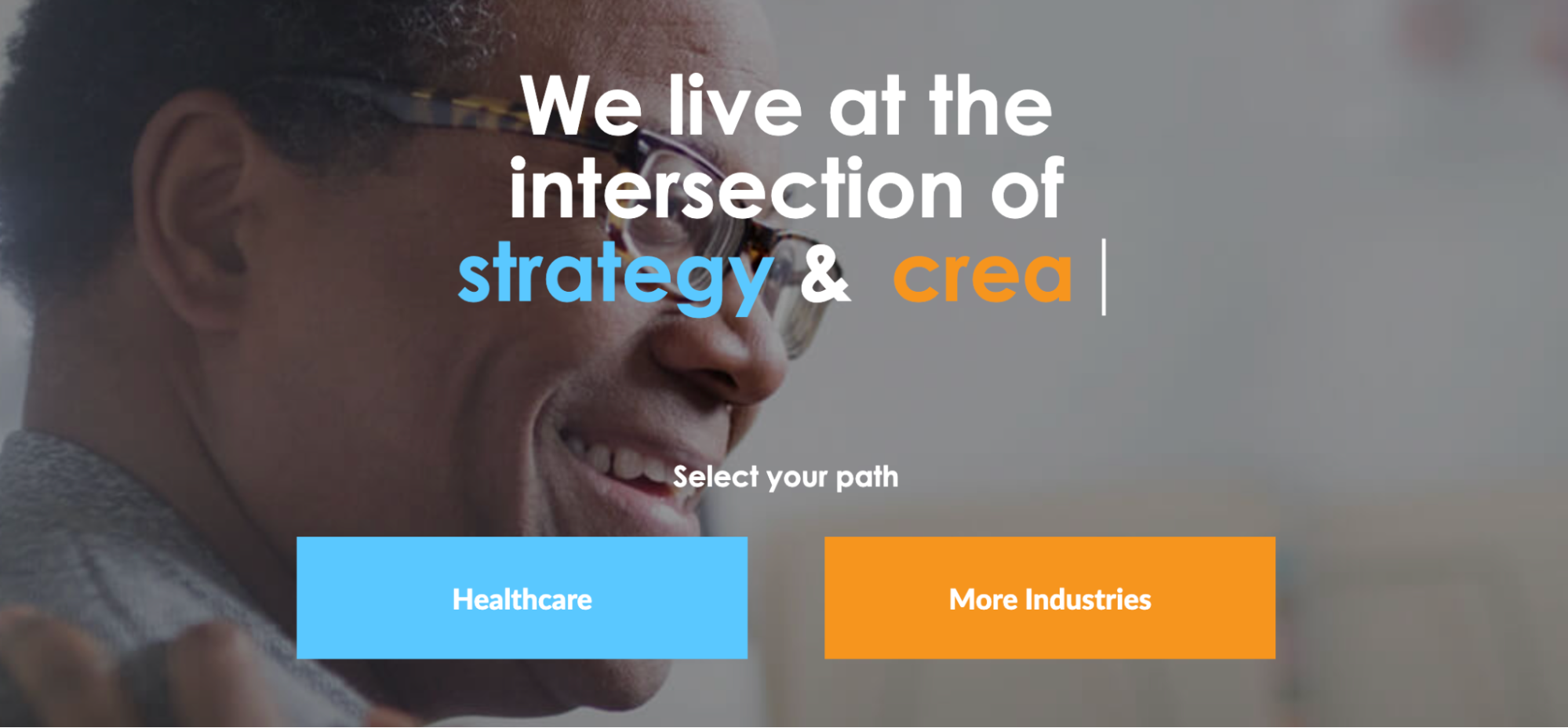 LiveWorld isn't a software solution per se, but rather a digital agency that offers moderation services as part of their offering. It leverages both human beings based in the US and sophisticated technology to help protect brands and their customers 24/7/365.
Their social media moderation services can take care of large-volume/multi-language brands. It can quickly moderate a bulk of UGC across one or more social channels.
Key features/services include:
Round-the-clock global coverage with 70 language/country combinations

Engagement and response services

Social customer experience

Community monitoring and moderation

Moderation and engagement reports
---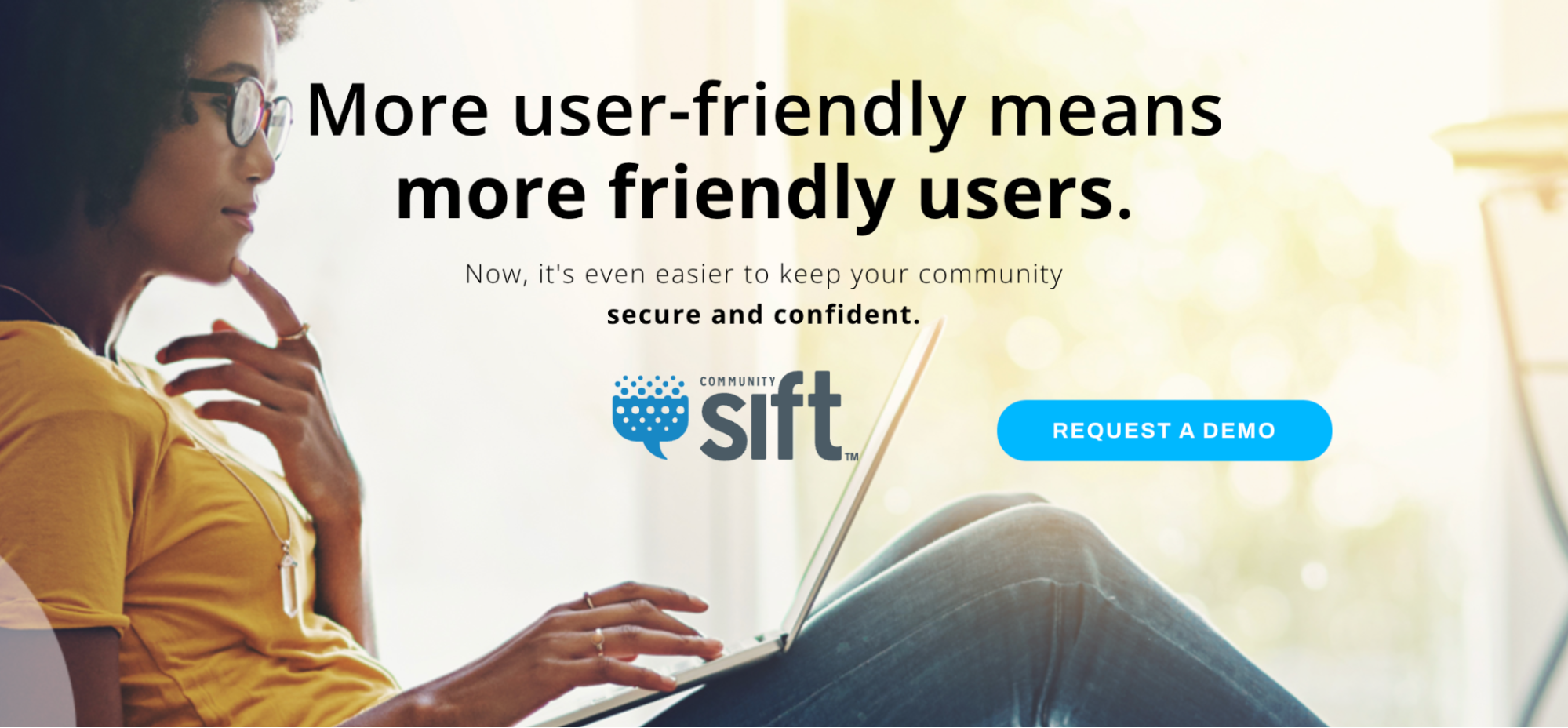 CommunitySift is powered by Two Hat and is trusted by well-known brands like Roblox. In short, it offers an AI-powered content moderation platform that helps their clients across various social networks to create safer user experiences. It can classify and filter usernames, messages, videos, and images. If something requires human moderation, it will escalate that piece of content. This triaging of reports is especially useful giving you extra peace of mind knowing that certain content will be prioritized for review.
Key features/services include:
Chat filtering in 20 languages

Policy-based moderation for usernames, images, video and live streams

Self-serve reports

Data analysis

Content escalations

Flexible workflows
---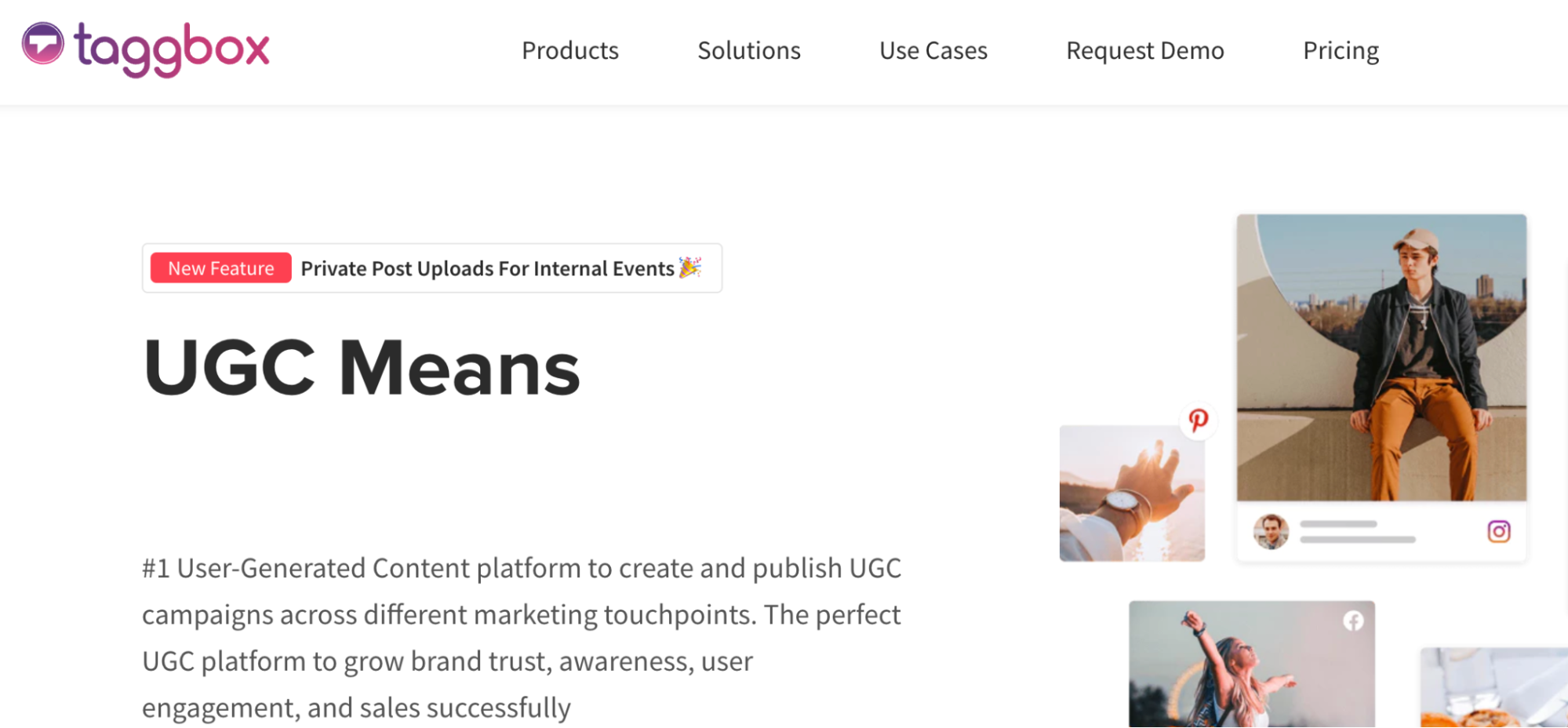 Trusted by thousands of international brands like PayPal, Marvel, and Microsoft, Taggbox is one of the leading social media aggregator tools that also has a social media moderation feature. You can either use the auto-moderation or manual-moderation option. It also has all the other features that you expect such as a profanity filter, profile moderation, and image, video, and reviews moderation. Plus, you can use it for all the main social channels.
Key features/services include:
Any type of content moderation

Profanity filter

Profile moderation
---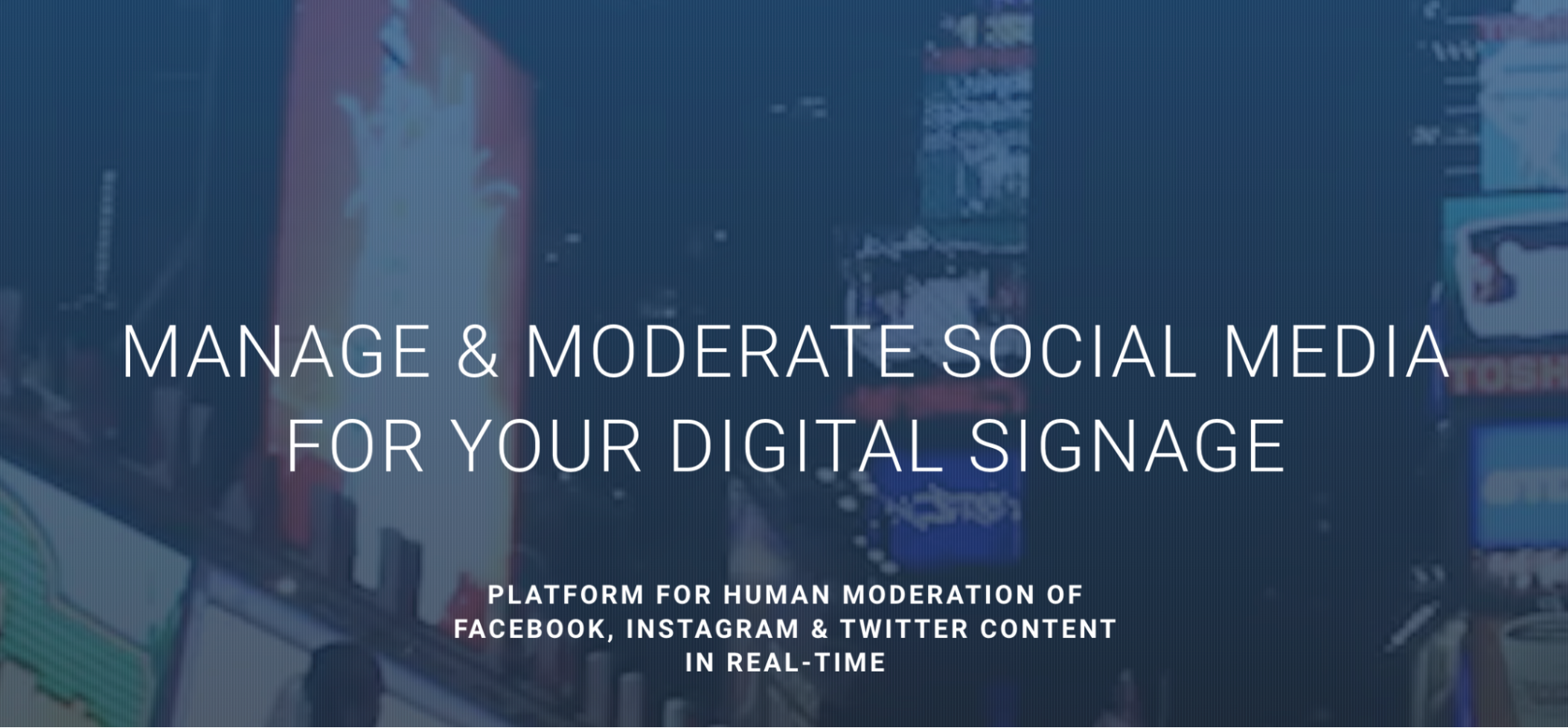 When Moderation Tool started, its goal was to offer real-time moderation for outdoor interactive campaigns in Times Square. It has expanded its offering to include social media moderation functionality too and has grown its client list to include well-known names like Reuters and Disney.
You can integrate it with Facebook, Twitter, and Instagram and their team of live operators will edit content and filter for profanity. It will also filter content for competitor hashtags and URLs and negative sentiment. So, if other companies spamming your Facebook page is one of your biggest worries, this might just be the solution.
Key features/services include:
Profanity filter

Filtering for competitor hashtags
---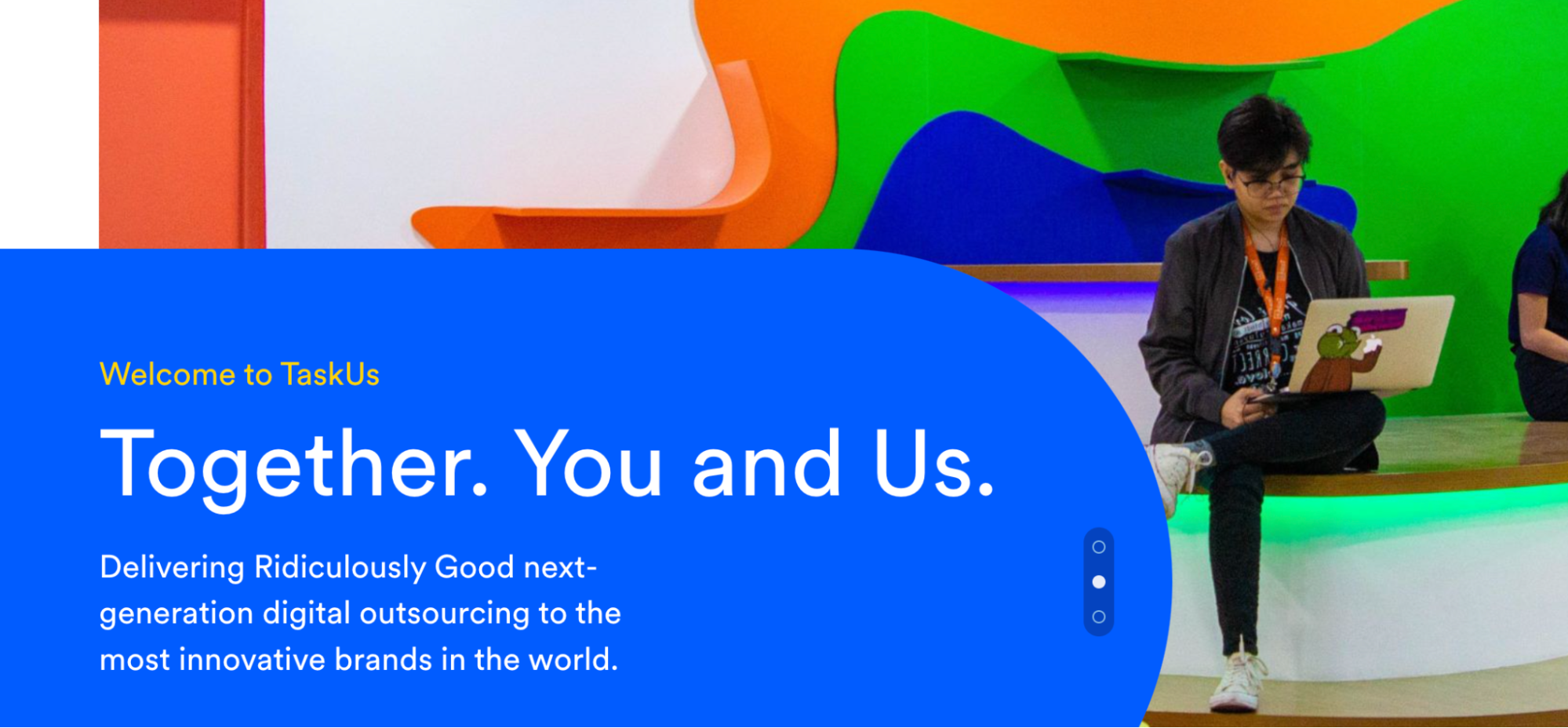 TaskUs is an award-winning BPO that serves various industries and offers a wide range of services. If you specifically need help with trust and safety, their in-house team of nearly 6,000 employees will help you to create a secure online environment for your target audience, yet still give users the opportunity to express themselves. Not only will it help you to identify and remove harmful posts, but it will also review, research and analyze content for relevance and accuracy. In addition to social sites, it also offers user-generated content moderation for gaming and dating sites as well as online marketplaces.
Key features include:
Content moderation

Live customer support

Political advertisement moderation

Fraud prevention

Copyright claims

Profile impersonation detection

Abuse detection
---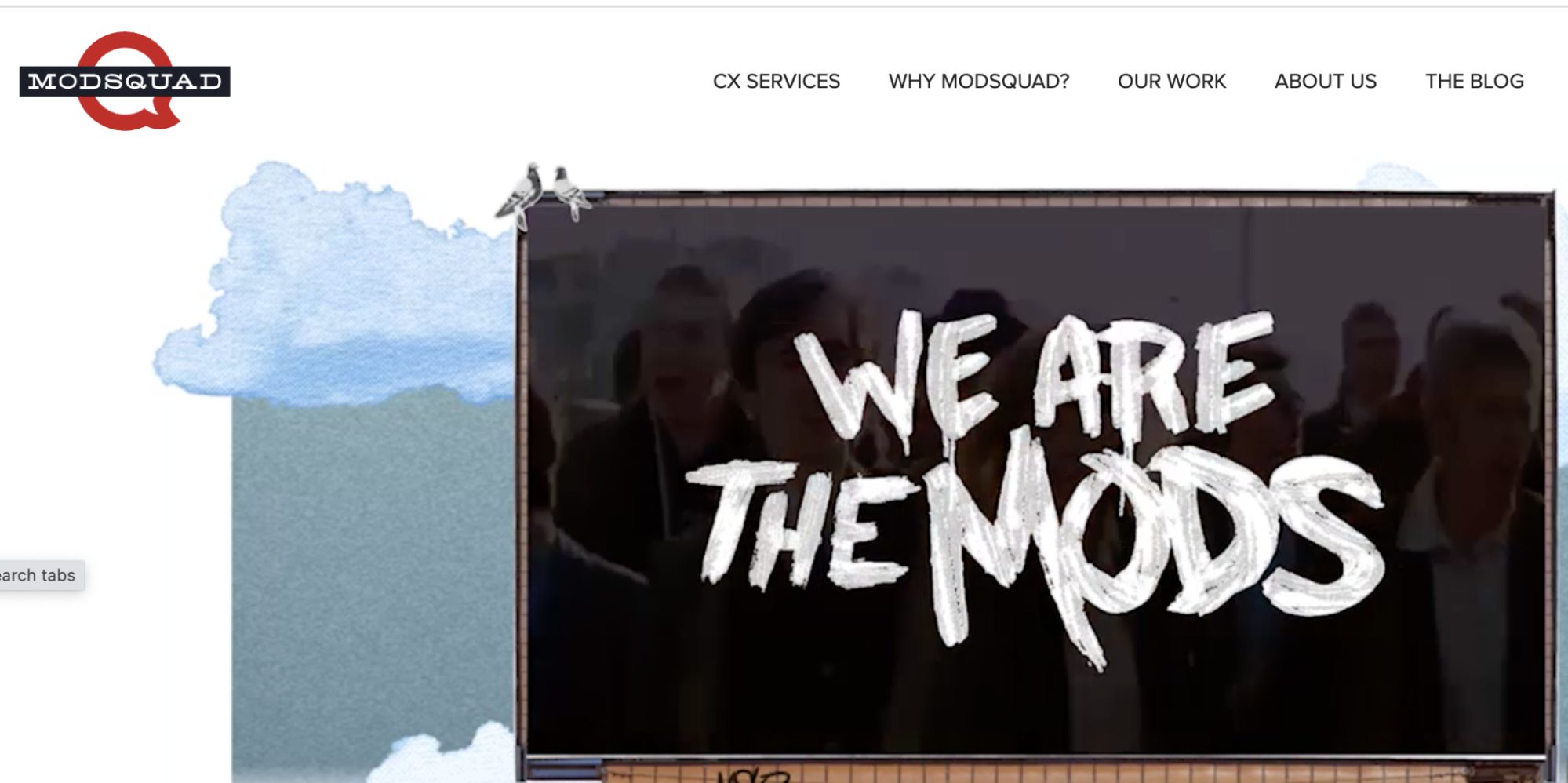 ModSquad (formerly called Metaverse Mod Squad) was founded in 2007 by a lawyer from Silicon Valley. So, already you have two key ingredients needed to build a robust moderation tool – a background in tech and law. In fact, before social media was as nearly huge as it is today, they've been helping brands to deliver safe social media experiences.
One of their selling points that deserve special mention is that they use cross-platform as well as channel-specific tactics. Plus, they will also customize their CX services to match your brand. By taking into consideration the context of your brand, their team of moderators know what to look for to prevent issues down the line.
Key features include:
Moderation guideline analysis and development

Social listening

Cross-platform strategic planning

Username moderation
---
Wrapping Things Up
Strong content management is one of the emerging trends in social media management and, moving forward, it will become even more important for brands to handle negative comments and posts with the necessary speed and tact. Though, that's just one of the many jobs of an SMM team (someone still needs to create the authentic content that deserves to be on your social profiles and then analyze it, after all).
Social moderation is too much for one person. Not only is it time-consuming and requires immediate action, but it can also lower employee morale if the only thing that that employee gets to surround himself with is all the negative stuff.
The solution – invest in a software solution or a team of moderators who've been trained to deal with inappropriate content. Your brand deserves it and so do your customers.