If you want your business to grow, the do-it-all-yourself approach is not sustainable. Sooner or later, there will come a time that you will have to delegate some tasks. If not, your business will stagnate. Worse yet, the chances of burnout will become a real threat.
The first step to delegating some of your responsibilities could be as simple as hiring a virtual assistant. In fact, according to data from Outsource Workers, 59.2% of VAs hold a college education. So, there are many knowledgeable virtual assistants who are very well equipped to take care of some aspects of your business.
---
Should You Get a VA? 20 Ways a Virtual Assistant Can Help You and Your Business:
---
What Are VAs?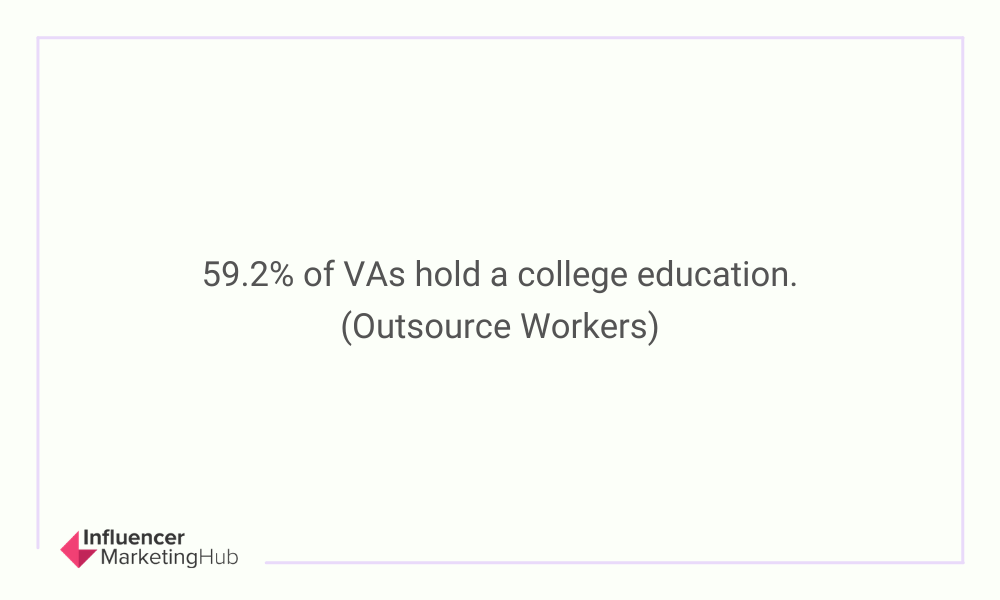 Virtual assistants (or simply called VAs) are independent workers who work remotely and can help you with a wide range of tasks. From basic administrative tasks to social media marketing, there are many recurring tasks that you can entrust them with so that you have more time to focus on growing your business (and maintaining your social life and own sanity).
Depending on your requirements, they can either work for you full time or only for a few hours per week in return for an hourly rate or a fixed monthly fee. As working from home has become more accepted for both workers and employers, the demand for skilled virtual assistants is expected only to grow.
---
The Perks of Hiring a VA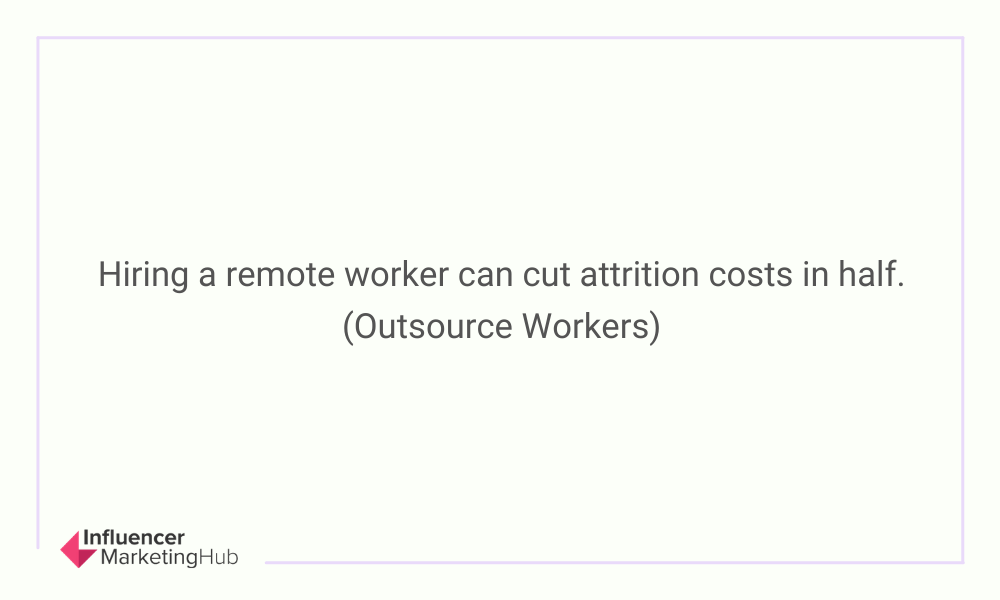 One of the advantages of hiring a virtual assistant is that they offer much more flexibility. For example, if you are already working remotely, you can still expand your team without having to worry about finding a suitable office for your new team member. Your virtual assistant will be more than happy to continue working from his/her own home office which means that you get the extra human resources without having someone cramping your style and space.
This flexibility also applies to your budget. The alternative – hiring an office assistant – often works out more expensive as you have to consider other employee benefits like health insurance, retirement contributions, and paid time off like vacation and sick days. In fact, according to infographics from Outsource Access, compared to a full-time employee a full-time virtual assistant can save you almost 80%, while hiring a remote worker can cut attrition costs in half.
Though, the biggest benefit is arguably the fact that a good virtual assistant will help you to reduce your workload significantly. This way, you will have more time and energy to focus on more important activities that will help you to grow your business as opposed to less important routine tasks such as file management and basic accounting.
---
20 Ways a Virtual Assistant Can Help You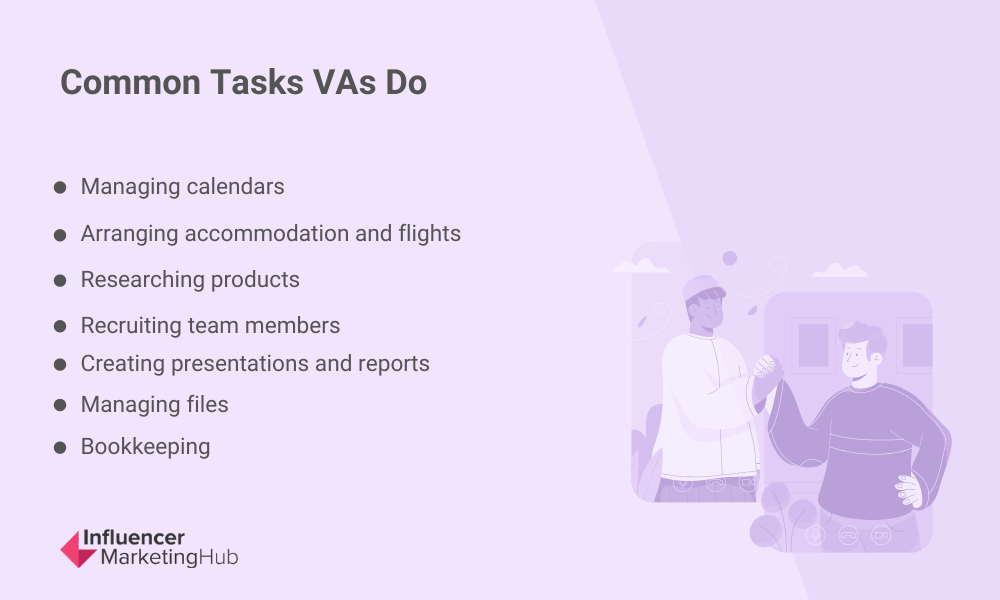 1. Managing Your Calendar
This is probably the most common reason why people enlist the services of a VA. The best part is that you can ask your VA to manage your personal calendar in addition to your professional one to help you save even more hours per week. The tasks can include making appointments, confirming appointments on your behalf, and reminding you about upcoming appointments.
---
2. Rescheduling Appointments
Let's face it, even with the best intentions, there will come a time that you need to change the date or time of a meeting or personal appointment. In this event, you can ask your VA to contact the other party and organize a new date that works for both of you.
---
3. Managing Your Email Account
This is another biggie. From screening emails to updating your email contact list, there are many email-related tasks that a VA can complete. If you want your VA to screen your emails, be sure to give him/her some guidelines as to which emails require a personal response from you and which ones can simply go straight to the Trash can or be flagged as spam.
If you do not have a CRM software that can automatically update your contact list, you can ask your VA, for example, to scan email signatures for contact details that should be added to your list of contacts.
---
4. Answering Phone Calls
While virtually everything is communicated by email nowadays, you might still expect phone calls from time to time. If you know that you will be unable to answer phone calls, you can always forward your calls to your VA.
---
5. Arranging Flights
If you travel a lot for work, you can ask a VA to arrange flights for you. One of the advantages of entrusting this task to them is that as they have more time available, they will be able to screen flights to help you find the best available flights. If you have specific preferences such as a specific airline or seat, be sure to share these details too so that the chosen flights meet your requirements. You can also ask your VA to arrange other transportation, such as rental cars, to help you get to your meetings while you are out of town.
---
6. Arranging Accommodation
You can also ask your VA to research available accommodation for your business trip. With so many types of accommodation and rental platforms available these days, finding the best accommodation to suit your preferences and budget can take a lot more than it did in the past.
---
7. Making Bookings
Depending on your level of trust, you can share your credit card details with your VA. This way, you do not even have to lift a finger to pay for your flights or accommodation. All you have to do is rock up and hop on.
---
8. Researching Products
Before you make a new purchase, you can ask your VA to research the most suitable products on the market. This way, it will be much easier for you to compare the available solutions so that you end up buying the best one for your needs (and possibly save some bucks in the process too). From new software to a more capable laptop, there are many purchases for which you can involve your VA's opinion and research skills.
---
9. Attending Webinars
If there is a webinar that you are unable to attend, you can always ask your VA to attend instead. He/she will then be able to jot down the most important information. While it is not the same as the real thing, it is a close second.
---
10. Researching Leads
Depending on the skill set of your VA, you can also ask him/her to help you generate leads by means of a platform like LinkedIn. You can, for example, also ask the VA to create a database with the email addresses and other contact details of these leads. This frees up time that you can use to engage with them personally.
---
11. Recruiting Team Members
In addition to finding prospective clients, you can also ask your VA to help you shortlist possible employees. All you have to do is compile a list of criteria and outline a job description so that the VA can start the search. In fact, the most well-informed people about a business are often the employees of the business. So, by asking your VA to help you recruit new employees, you can use employee advocacy to expand your team.
---
12. Making Arrangements for Events
From finding venues for meetings or an event like a product launch, you can also ask your VA to search for suitable spaces. He/she can then shortlist the best finds so that you do not have to check out all the possible venues in person or online.
---
13. Completing Online Forms
Have you ever wanted to take advantage of a free trial or demo but decided against it after you saw the long form that you had to complete? Next time, you can ask your VA to complete such a form. He/she will likely have all the information on hand that these forms typically request.
---
14. Creating Presentations
From adding animation to simply inserting logos or the colors of your brand, most VAs boast the basic skills to create professional slide shows. You can also let him/her create infographics, for example. This way, you can share complex data in a format that is more engaging and easier to understand.
---
15. Creating Reports
As your business and relationship with your VA grows, you can ask him/her to help put together reports about key performance indicators (KPIs) to help you track your progress. You can also get them to help you create reports for clients too. You basically just need to share the data that you have with him/her and most VAs will have the skills to convert this into a format that is easier to assimilate.
---
16. Proofreading
Sometimes all you need is a second pair of eyes to go over your emails, marketing material and other documents before you hit send or publish. It's usually when you are burning the candle at both ends that the grammar gremlins strike. So, make it a best practice always to ask another employee, like a VA, to check what you have written.
---
17. Managing Files
From converting files to adding them to your cloud storage space, there are numerous simple tasks that VAs can perform. This way, you can rest assured knowing that your backups are up to date and that you will be able to find a file when you need to access it again.
---
18. Basic Bookkeeping
Just like calendar management, accounting is another reason why many enlist the help of a VA. From reviewing transactions to creating and sending invoices, there are several basic accounting-related tasks that you can delegate. In addition to offering some training, you can also use templates to ensure that everything stays uniform and in line with your brand identity.
---
19. Social Media Marketing
If you do not use a social media scheduling tool yet, you can ask your VA to post your different social media posts according to a schedule that you provide. Alternatively, there are many free social media scheduling tools that you can sign up for and then just ask your VA to keep an eye on the automatic scheduling.
---
20. Running Errands
From making dentist appointments to locating out-of-stock products, you can also ask a VA to help you with some personal tasks. This way, you can devote your undivided attention to growing your business, yet still actually have a social life. Other popular personal errands include making restaurant reservations, shopping online, sending gifts, updating your family calendar, and paying your bills.
Frequently Asked Questions
What can a VA do for my business?
A virtual assistant is an independent worker who assists with administrative, business development, social media marketing, or other tasks. A good virtual assistant can save hours of time which ultimately helps you to boost your business's productivity.
What duties do virtual assistants have?
Some virtual assistants handle clerical and bookkeeping tasks, while others may post regular updates to social media or write articles for a blog. A well-rounded virtual assistant may also handle travel arrangements, appointment scheduling, data entry, and online file storage.
Should I hire a VA on a full-time or part-time basis?
Whether you should hire a virtual assistant on a full-time or part-time basis all depends on your requirements and budget. Though, it is easier to integrate a full-time assistant into regular workflows and get a deeper benefit from the arrangement. Moreover, as a virtual assistant is an independent contractor, a business does not have to provide the same benefits or pay the same taxes that it would for a full-time employee.
How do I become a virtual assistant?
While there are no fixed and definitive educational requirements to become a virtual assistant, many clients will look for virtual assistants who have some higher level education or specialized training. As there is also a large need for virtual assistants to help with bookkeeping, marketing, and graphic design, these are good areas to develop your knowledge and skills to help set you apart from competitors.
How much does a VA cost?
The average monthly salary rate for VAs differs significantly. According to data gathered by onlinejobs.ph, the average salary for a VA based in the Philippines is only $400, while in the USA it is ten times that amount ($4,000) and in Australia it is even higher ($5,600). That being said, according to Outsource Workers, the vast majority are paid per hour.