Advertising Disclosure
Advertising disclosure:
Our partners compensate us. This may influence which products or services we review (also where and how those products appear on the site), this in no way affects our recommendations or the advice we offer. Our reviews are based on years of experience and countless hours of research. Our partners cannot pay us to guarantee favorable reviews of their products or services.
There are several elements needed to create a memorable brand. Not only should you have a strong visual identity that helps to grow brand recognition, but also a cohesive verbal identity to complement it. So, it's much more than simply getting a graphic designer to create a business logo and perhaps a few other digital assets, like an email signature, to round it off.
The best approach is to partner with a branding agency. This way, you'll get access to a team of strategists, designers, and writers that will be able to create all the various key elements and see to it that these different parts speak to each other and your target audience.
By working with one of the following agencies, you'll get an authentic brand and support female-owned companies at the same time. After all, a core part of branding is to communicate how your business is making a difference, such as by promoting social justice and equity.
---
Leading Women-owned Branding Agencies:
---
Top
women owned branding agencies
2024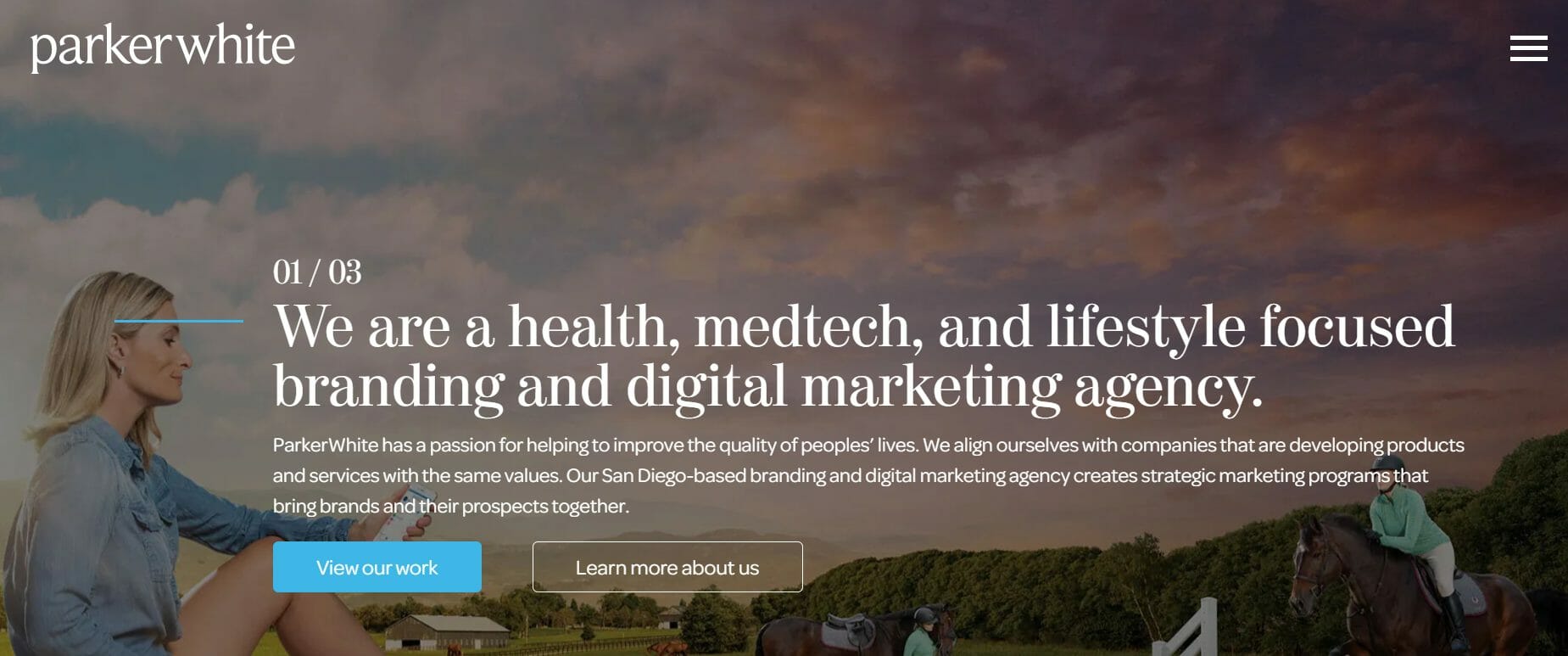 Founder/Owner/CEO: Cindy White
Locations: Cardiff-by-the-Sea, California
Founded in the late 90s, ParkerWhite is one of the top branding and digital marketing agencies based in San Diego. After being in business for a quarter of century, their goal has still stayed the same — helping brands to connect with their customers.
Their team of creatives and strategists has worked with both B2B and B2C businesses that are dedicated to improving lives. For this reason, they concentrate on working with healthcare, life consumer, and financial products.
As a full-service, branding agency, they can help with various tasks. Using their 5D branding process, they'll reinvigorate your company and reinvent your online presence. Key elements included in their 5D brand development process include:
Strategy
Naming
Customer experience (CX)
Brand messaging
Content creation
---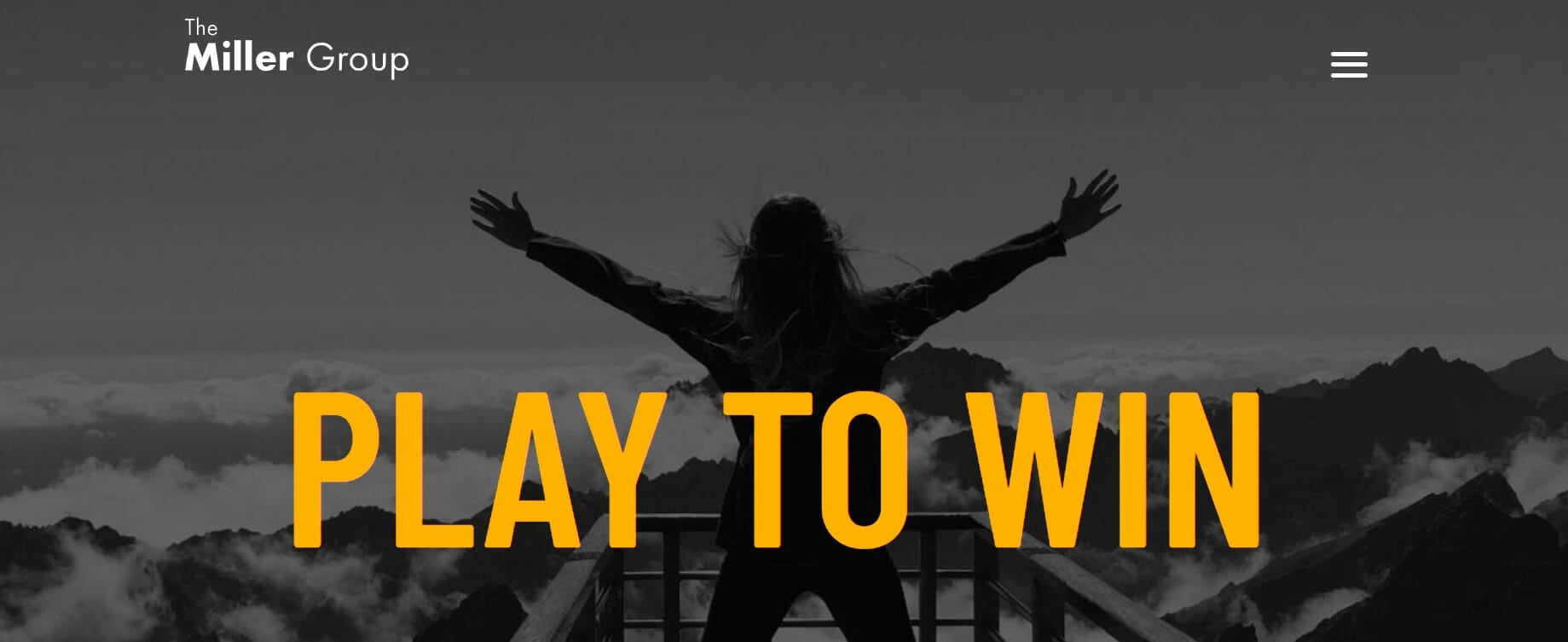 Founder/Owner/CEO: Renee Miller
Locations: Pacific Palisades, California
Trusted and loved by leading global brands like RE/MAX, The Miller Group is a woman-owned digital advertising and marketing agency that was founded more than 30 years ago in 1990. Driven by their belief that marketing is about connection, they help brands to tell their stories in a way that's convincing and compelling. In addition to brand identity and positioning, they can also help with:
New product growth strategies
Packaging
Naming
Taglines
Logos
In fact, they can help you to build a brand from scratch or a bag as was the case with Ready. Chef. Go! Using the power of LK Packaging's newest product — sustainable cooking bags – they launched Ready. Chef. Go!, a type of grab-and-go business. The result — seafood, meat, and produce sales grew by as much as 40%.
Other creative solutions and digital marketing services they can deliver include:
Channel management
Media planning and buying
Consumer research
Concept development and strategy
Video production
---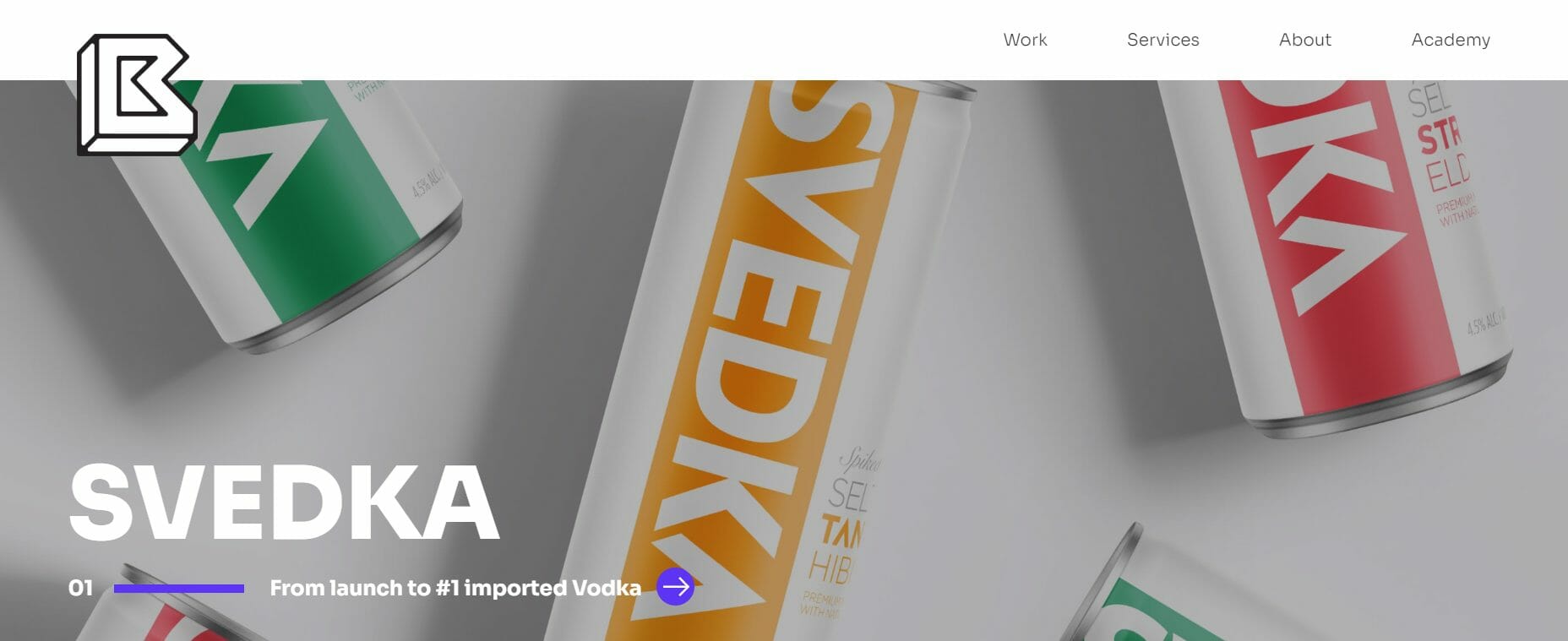 Founder/Owner/CEO: Kirsten Modestow
Locations: Florence, Massachusetts
BRIGADE is an independent, woman-owned branding and design agency that was founded in 2005. Fast-forward 15+ years and what started out as a one-woman show has grown into a team of more than 20 individuals that work with some of the leading brands across the globe. While they might have grown, they haven't outgrown their clients and have worked with one of their clients for 16 years.
One of the secrets to their success is that they believe in collaboration and embrace different perspectives. Yet, it's never at the expense of consistency. They'll ensure that your brand identity is clearly defined and that you stick to it. Included in their long list of services to clients are:
Campaign development
Copywriting and storytelling
Packaging
Photography
Rendering
Production oversight
---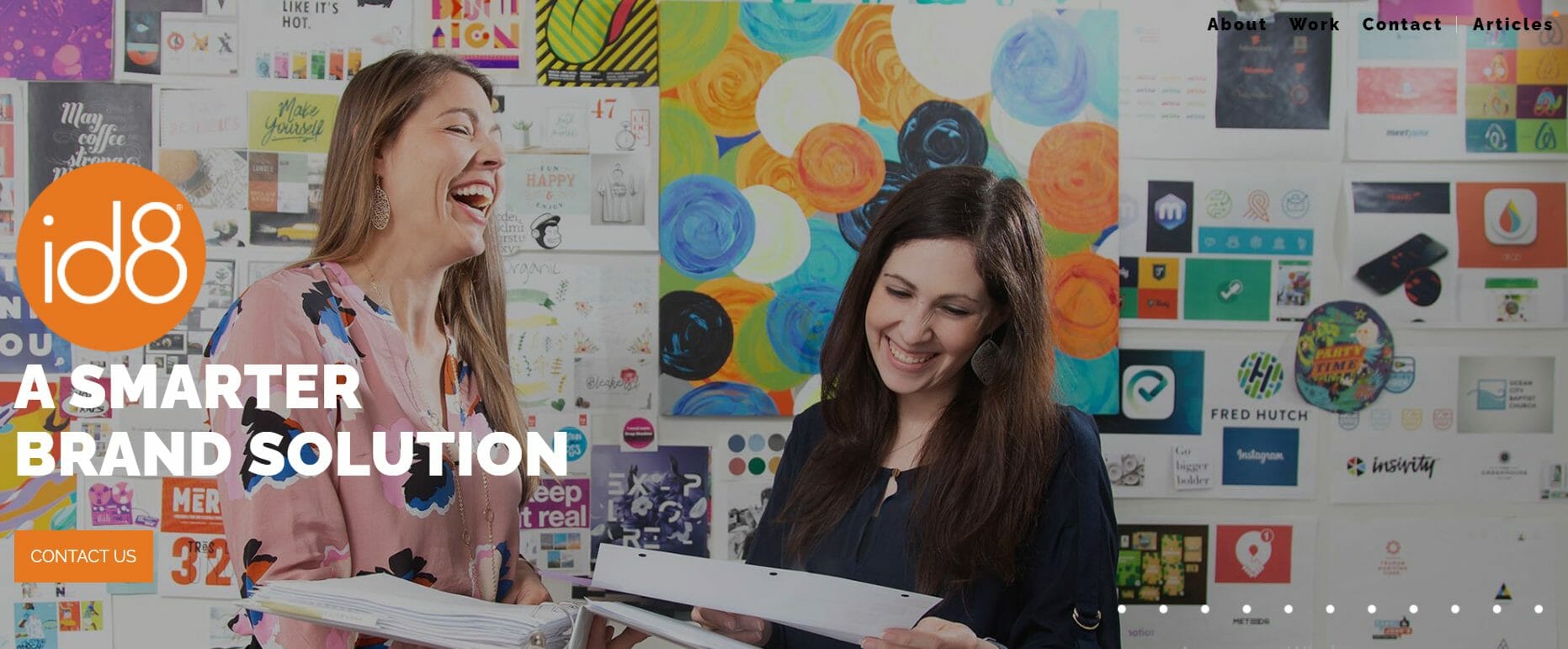 Founder/Owner/CEO: Kriston Sellier
Locations: Marietta, Georgia
If you're a small to mid-sized organization, you can check out id8, a boutique creative agency that can deliver affordable, big-agency solutions. Included in their creative solutions are branding services. While they follow a consistent method, it's not at the expense of the brand's individuality. They realize that being mindful of nuances is key and that it's much more than simply designing a logo.
During their time in business, they've completed more than 2,000 branding projects helping founders to communicate their vision and connect with their target audience at the same time. From branding strategy to branded materials, and everything in between, they offer a long list of key services that include:
Media planning and buying
Digital and traditional advertising
Website redesign
CX design
Retail packaging design
Product testing
---
Founder/Owner/CEO: Jessica Teal
Locations: Washington, D.C., and Detroit, Michigan
Teal Media is a full-service, woman-owned design and creative agency that works with businesses and non-profit organizations striving to create positive social change. Whether it's branding or web design, the solutions that they create are based on research, speak to your brand, engage with your customers, and are simple to maintain and evolve.
When it comes to branding specifically, they can help you with:
Audience and market research
Strategy
Research
Messaging
Visual identity and logo design
Brand guides
In addition to branding, they also offer various other creative and technical services. So, if you need help to translate your (new) branding to your website, they can do that too.
---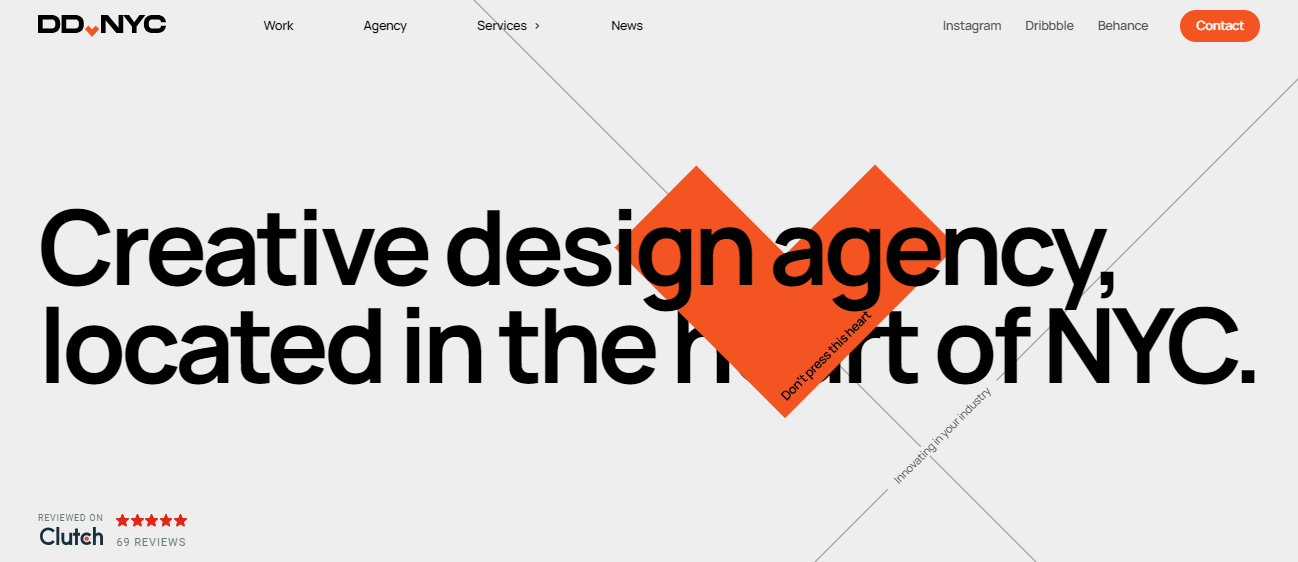 Founder/Owner/CEO: Anjelika Kour
Locations: New York, New York
Founded in 2015, DD.NYC is one of the younger branding agencies on our list. Though, they've already carved a name for themselves as one of the leading WBE-certified (women owned and operated businesses) in New York. Their award-winning, diverse, multidisciplinary design team has created powerful experiences for their clients by using forward-thinking strategies and leveraging emerging tech.
Unlike id8 that concentrates on working with smaller businesses, DD.NYC is comfortable to work with big, corporate clients and small startups. While they don't necessarily specialize in a particular size of business, their branding expertise include branding for businesses in the fashion, legal, and food and beverage industries. In fact, they started with FashionTech and still regard themselves as a "fashion-first branding expert". So, if you're in this niche, they can be a great choice.
In addition to branding, they can also help with the following digital solutions:
Design
User interface/user experience (UI/UX)
Web design and development
App development
---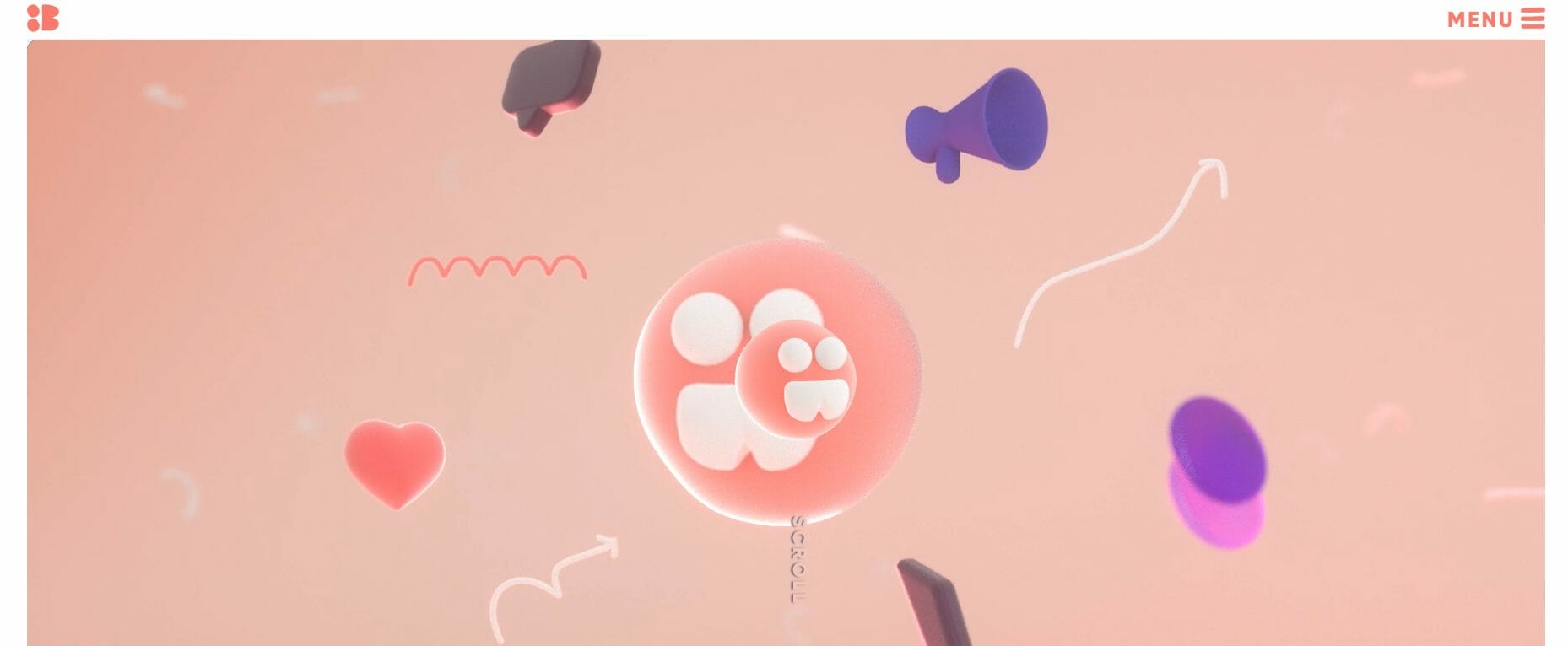 Founder/Owner/CEO: Sarah Fulford-Williams
Locations: Twickenham, London
On top of being viewed as one of the top branding agencies, Our Own Brand also made our list of the Top 10 female-owned social media agencies that you can check out. In a short time (they were founded only a few years ago in 2018), their work has been recognized with over 10 awards. It has also landed them a number of top global brands as clients like O'Neill, Red Bull, and CAT.
They've helped clients to create a visual as well as verbal identity that can evolve with them. Alternatively, if you already have an established corporate identity but feel it's time for some change, they can also help with rebranding. Then, with the help of various creative services that include content marketing, animation, and illustration, they can create branded marketing materials that will let your new/reinvented brand stand out and engage with your target audience.
Other useful services that they can deliver are:
Media buying
Social media management
Paid social
Web design and development
---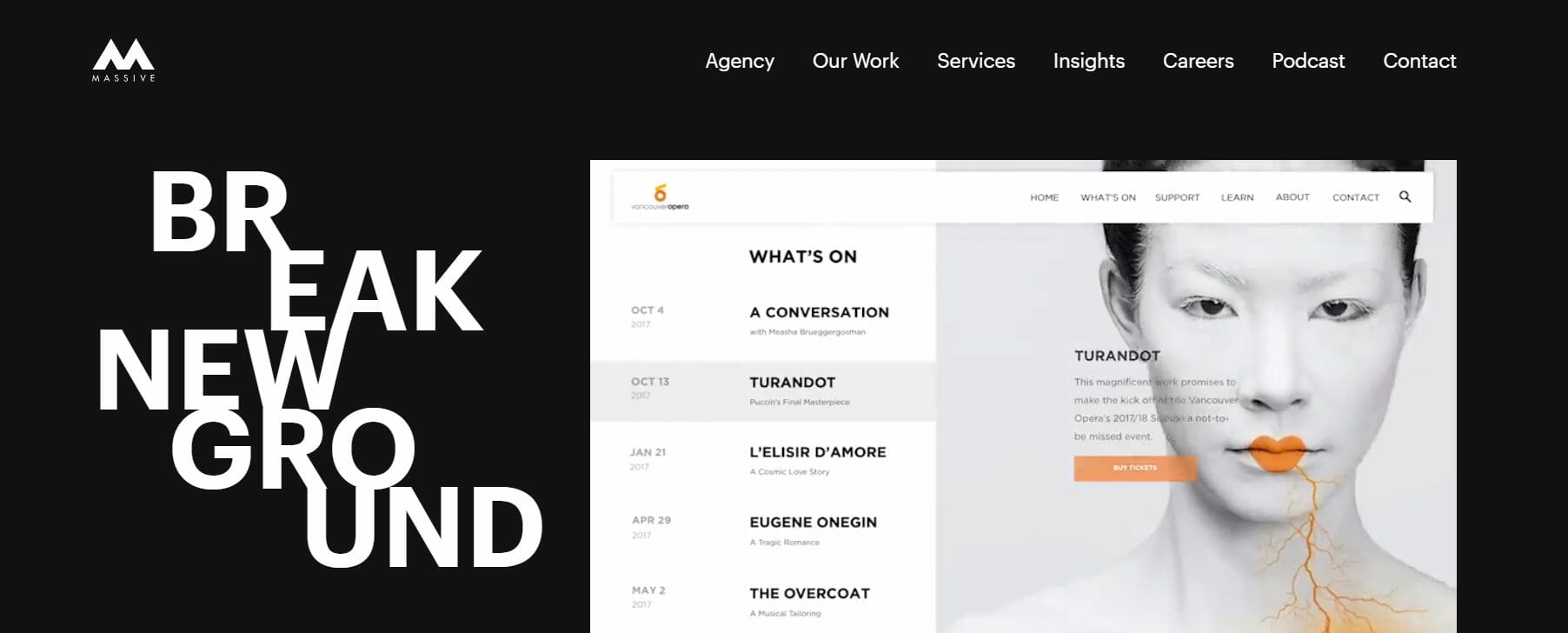 Founder/Owner/CEO: Lindsay Smith
Locations: Vancouver, Toronto, and New York
Headquartered in Vancouver, Canada, Massive Media has partnered with many massive brands that include names like Microsoft, Samsung, and the Canadian Broadcasting Corporation (CBC). They've helped these ambitious businesses to "move at the speed of culture", as they eloquently put it, by empowering them to connect with their target audiences via shared values and culture. From naming to strategy to messaging, they can help their clients to create a brand that serves as a golden thread that ties together various touchpoints. To achieve this, they let data speak louder than opinions. Testing assumptions form a core part of their approach.
In addition to branding, their team can also help with:
Web design and development
Prototyping
Usability testing
Digital and social advertising
---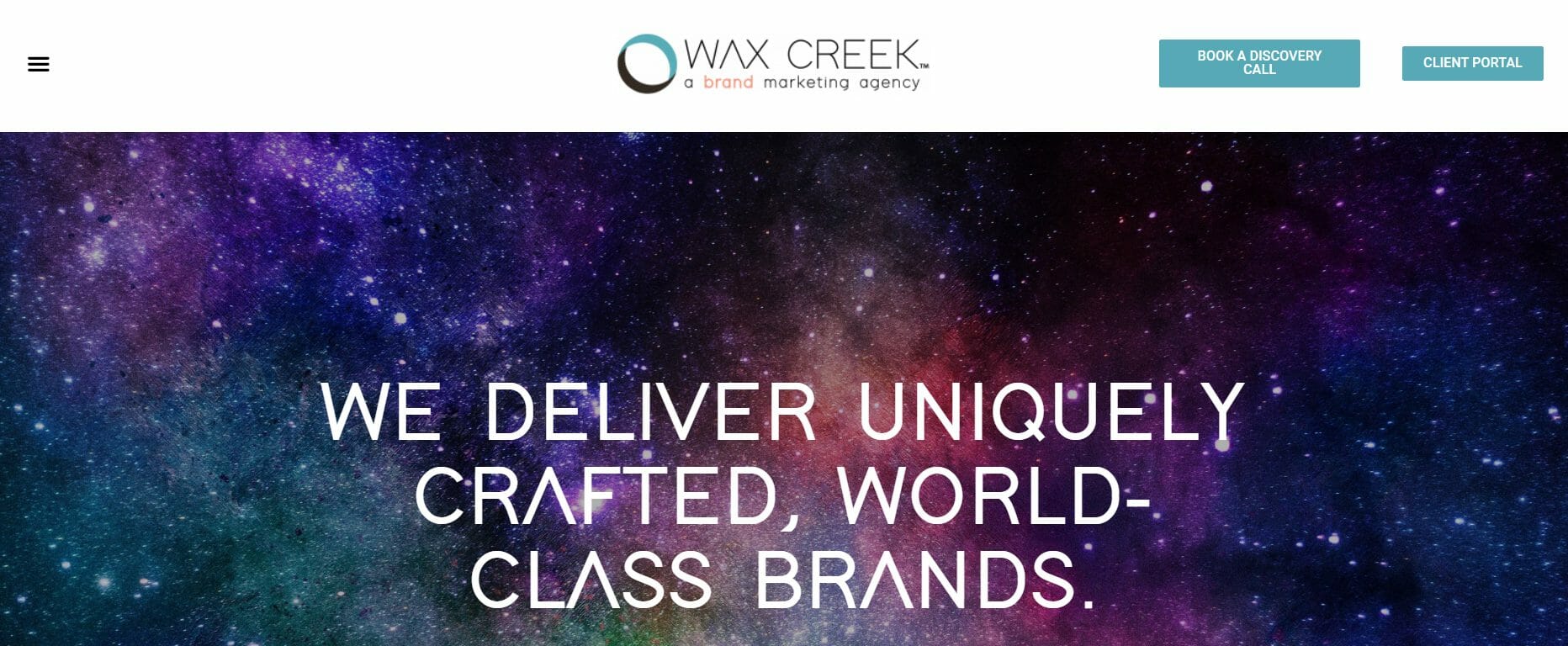 Founder/Owner/CEO: Stephanie Gunther
Locations: Greenwood Village, Colorado
Unlike some of the other agencies on our list that also deliver other creative services, Wax Creek is a boutique agency that focuses only on branding. Using a considered and tested approach, they help their clients to reconnect with the core of who they are and the reason for doing this, setting them up for next-level growth.
Whether you need help with your strategy, website, or the visual aspect of your brand identity, their team of developers, designers, strategists, and writers will help you to create the necessary framework. In fact, they believe that these three elements — strategy, visuals, and website — are the winning pieces of a world-class brand and have affectionately dubbed it the "brandfecta".
Key services include:
Website design and development
Consultation
Market research
Logo design
Strategic rebranding
Brand launches
Naming
---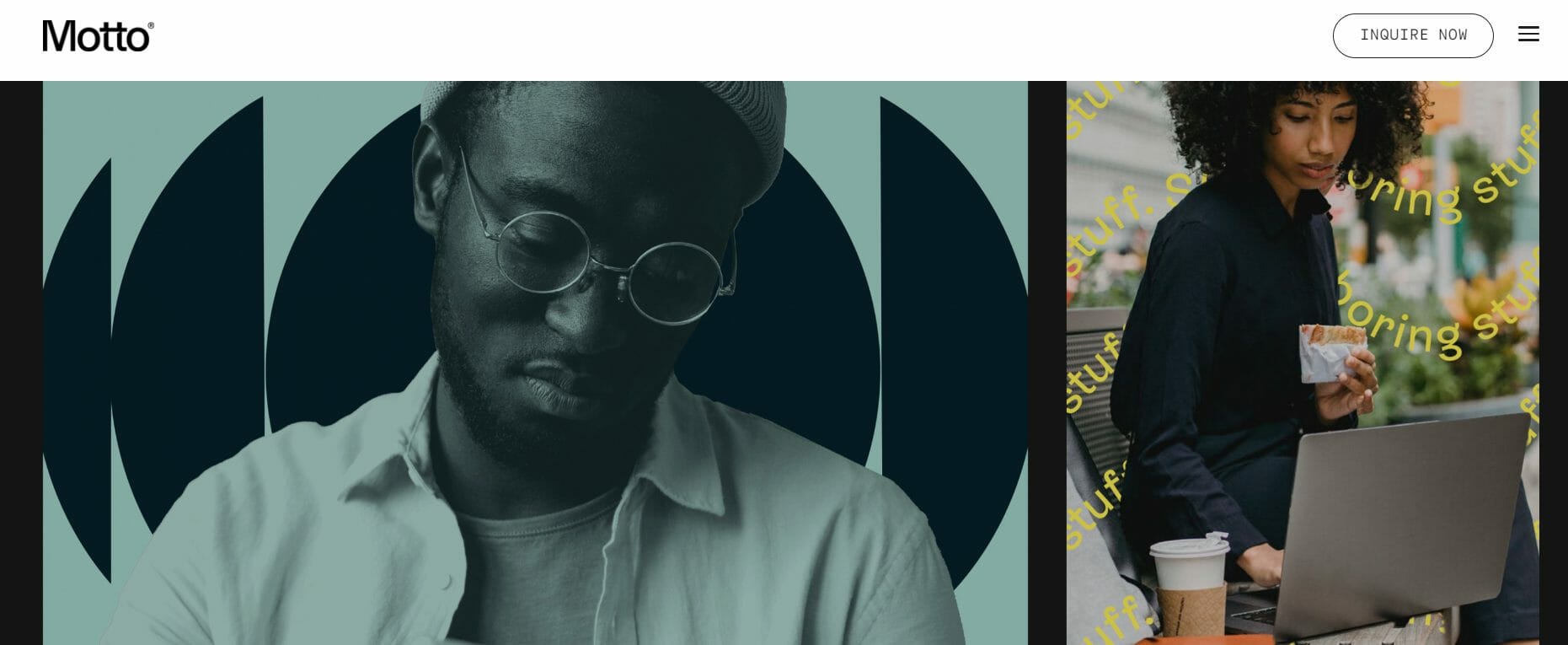 Founder/Owner/CEO: Sunny Bonnell and Ashleigh Hansberger
Locations: New York, New York and Dallas, Texas
Trusted and loved by famous international brands like Google, Virgin, and Hershey's, Motto describes themselves as a "global brand strategy and culture company" that transforms brands into "Ideas Worth Rallying Around". This requires some serious work that will challenge your current way of thinking.
As they like to put it, their work starts from the inside-out and will involve senior members of your team. After you're done strategizing and you know your business goals, vision, core values, and archetype, they'll help you to verbalize and visualize your new identity by:
Defining your tone of voice
Crafting your brand story and verbal persona
Developing style boards
Creating graphic elements
Developing a brand guide that include voice guidelines
Then, to help you implement your newly crafted brand, their services also include:
Internal brand education
A rollout strategy
Support
Knowledge transfer
---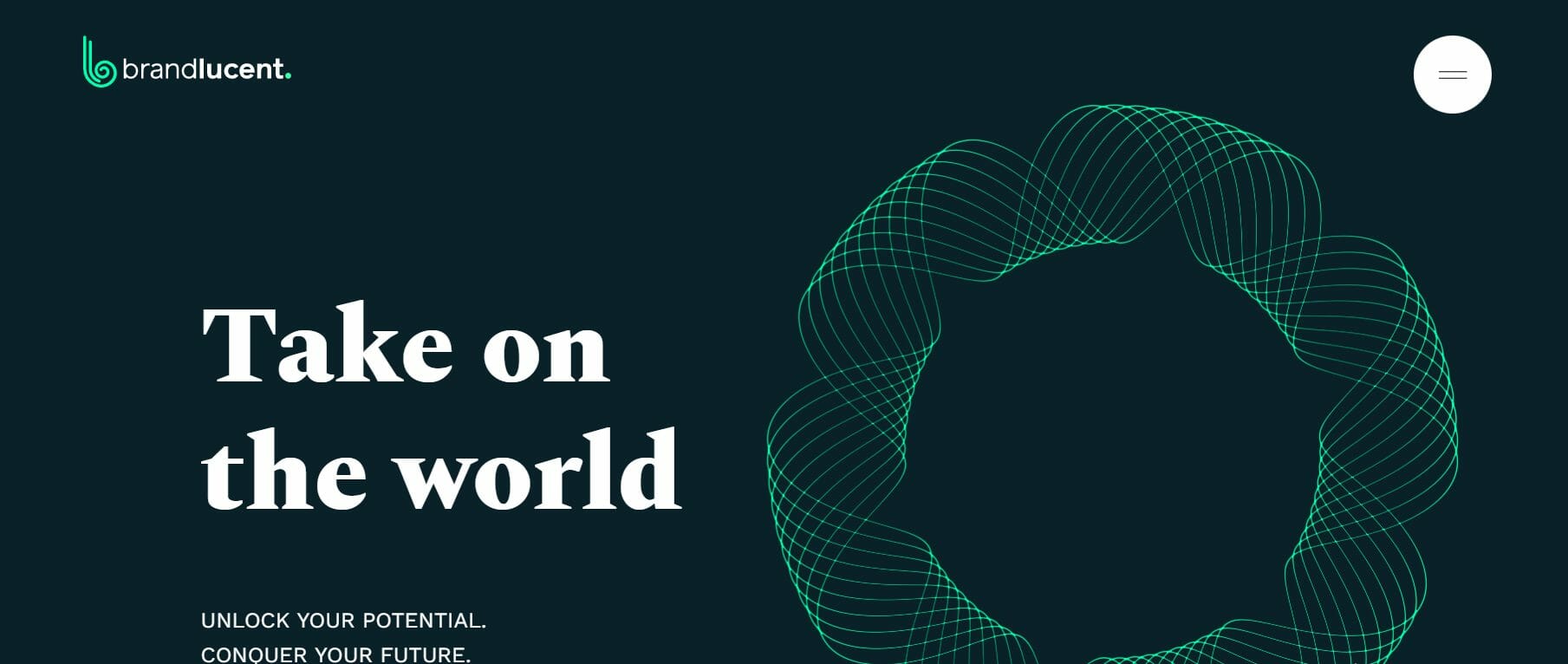 Founder/Owner/CEO: Karen O'Mahony
Locations: Montreal, Canada
If you're in the B2B tech industry or deliver a professional service, you can check out Brandlucent, a strategic branding agency founded in 2018. According to their website, they're a team of "business-focused strategists, creative brand designers, and transformative culture specialists" with the goal of helping their clients identify their vision and align it to their reality.
Their team has created an innovative process, based on a proven methodology, to transform brands. To build the foundation, they'll first uncover your authentic brand elements. Then, they'll create a brand image that embodies your values, vision, and mission.
That said, branding is more about just attracting the right type of customer. They'll also work with your executives and employees to identify the culture at the company so that you get and keep the right employees.
Their core services are:
Brand strategy
Brand identity
Employer branding
Brand and product naming
---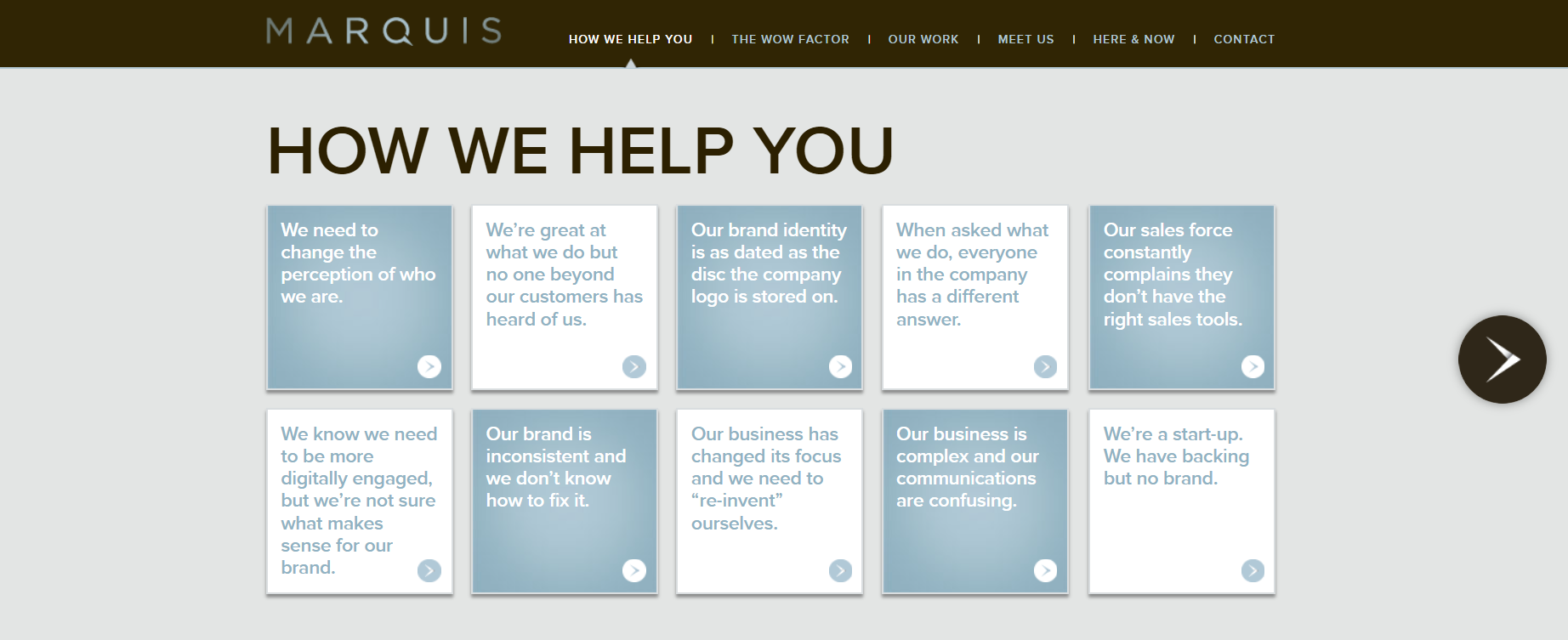 Founder/Owner/CEO: Julie Vail
Locations: Boston, Massachusetts
One of the unique selling propositions of Marquis isn't only the fact that they're woman-owned but also that they try to offer their clients a different way of doing business. They're built around a physical studio with full-time employees based in Boston, but also have a network of independent partners at their disposal.
Whether you have no brand at all yet, need to breathe new life into your current brand identity, or are looking for help in applying it consistently, they can be of service. In addition to strategic brand development, they can also help with:
Creative management
Art direction
Technology development
Graphic design
Writing
---
Wrapping Things Up
These branding agencies can help with all the different elements that make up effective branding and combine them in such a way that the end product is memorable and easily recognizable. Some of these agencies also double up as marketing agencies and will be able to align your branding with a marketing strategy.
Whichever agency you decide to make your branding partner, know that it will be a worthy investment. Without well-thought-out branding, attracting the right type of customer becomes more challenging than it has to be.