Optimizing your digital marketing strategy is hard. Even the most robust strategy can only get you so far without planning to make sure it all goes the way it should. To help you get the most from your digital marketing strategy, we've put together this list of 20 marketing planning tools you can use to streamline your marketing and meet your goals. These tools will help you handle marketing project management, making the entire process easier and more enjoyable.
---
20 Marketing Planning Tools to Optimize Your Digital Marketing Strategy:
---
Benefits of Marketing Planning Tools
Marketing planning tools help you reduce the amount of time you and your team spend on repetitive tasks that happen during the planning stages of most marketing campaigns. You can also keep all of the important information in a centralized location to make it easier to collaborate with all of your team members, stakeholders, and external contributors. Marketing planning tools are intended to make it easy to coordinate your marketing campaigns so you don't have to go in and out of different tools.
---
How to Choose the Best Marketing Planning Tools
There are six key criteria to look for when choosing the best marketing planning tools for your business. For starters, you should be able to create project timelines, mapping them out from beginning to end. Next, thanks to the agile marketing craze, your marketing planning tool should include a Kanban board option. Third, you'll want to choose a tool that offers automation for task management and workflows to save you from the repetitive tasks that come with every marketing campaign.
Beyond visual project timelines, Kanban boards, and automation, you'll want to make sure that your chosen marketing planning tool lets you organize and save your ideas and files as well as sharing those files across your team. Getting everything together and streamlined might involve integrating with 3rd-party apps, so if you plan to create workflows that require you to use multiple tools (like an email service provider or social media platforms), you'll want a marketing planning tool that helps you unify those tools through integrations.
Finally, you'll want to know that your campaigns are on-time, on-budget, and performing as they should be. This means that your marketing planning tool has to provide the analytics and reporting you need to understand all of that information and make data-driven decisions for future marketing campaigns.
---
20 Marketing Planning Tools You Need
What are the best marketing planning tools to ensure that your brand is producing the best creative work and missing nothing? We've pulled together this list of the marketing planning tools every marketing agency, influencer, or brand can use to keep your marketing campaigns on track.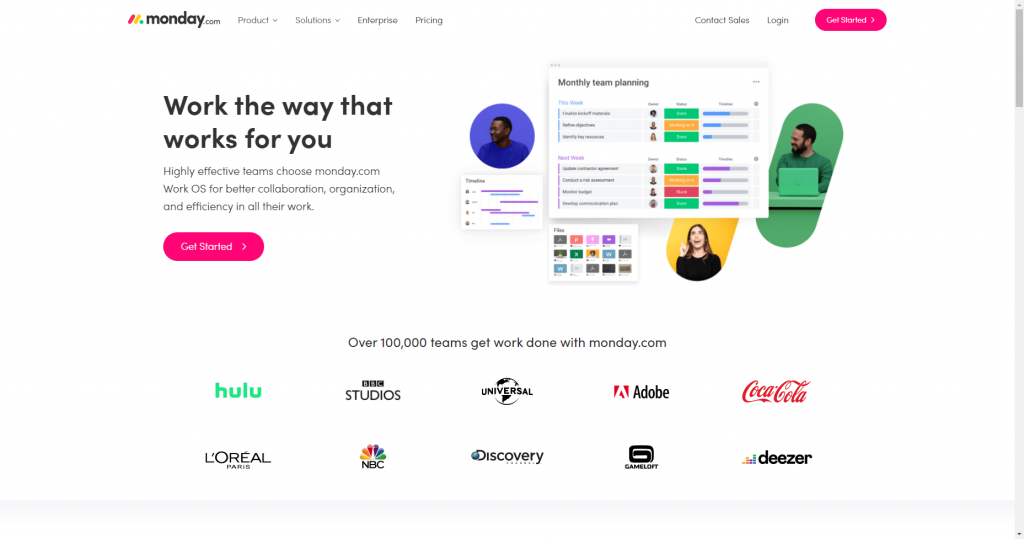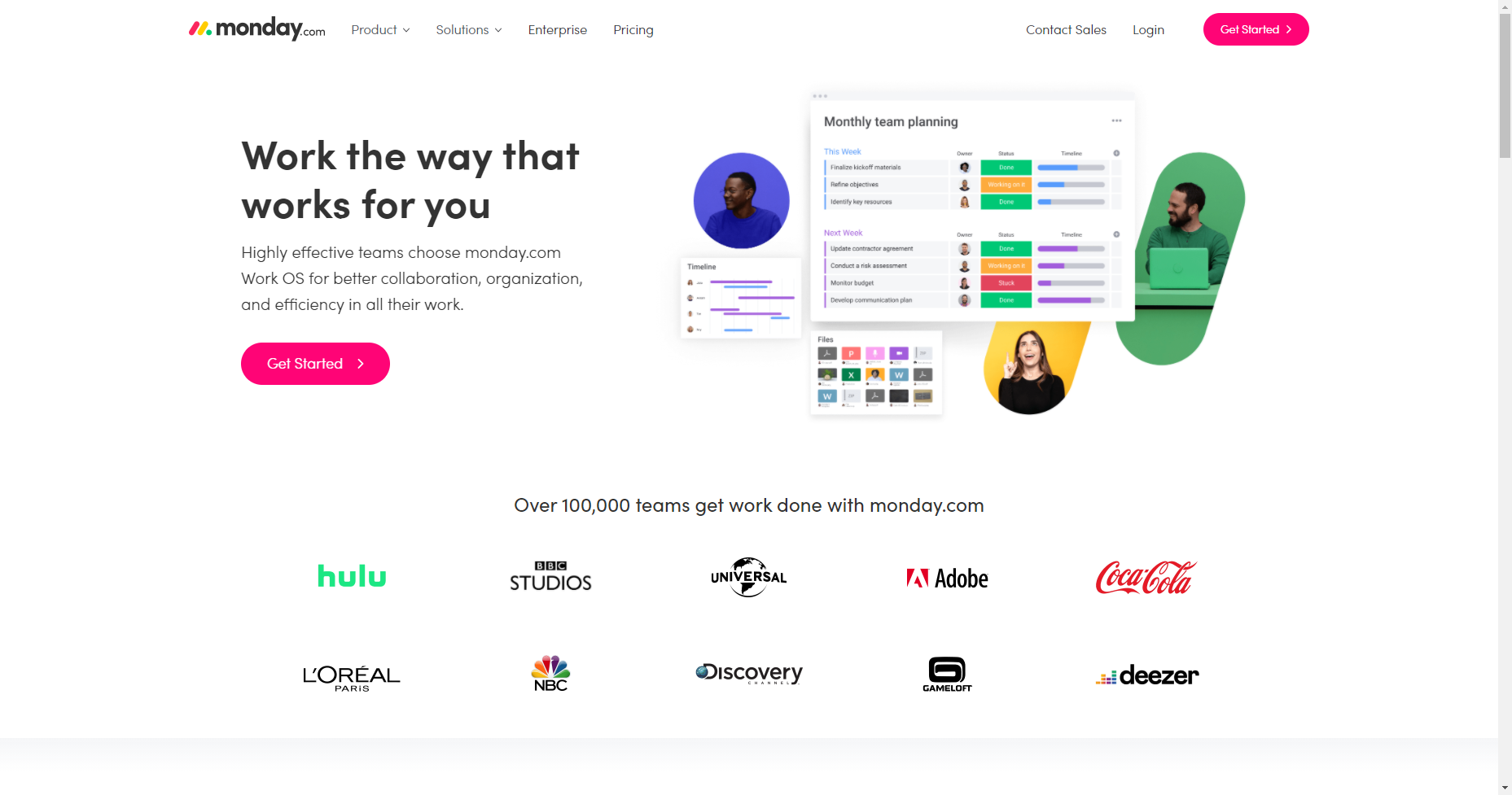 Monday is a great tool for marketing teams of any size. You can use it to plan out your marketing strategies and set a schedule so nothing gets missed. With Monday, you can handle scheduling and planning for SEO, content, social media, promotions, and more. Individual users are able to upload and attach files to cards, add comments, mention other team members, and get in-depth reporting that will help the marketing team make data-driven decisions. Monday is a highly-customizable tool that will fit your needs. You can also integrate Monday with other project management apps like Jira, Trello, Slack, Google Drive, GitHub, and many more.
Pricing: Monday offers a free trial. Plans start at $8/seat/month.
---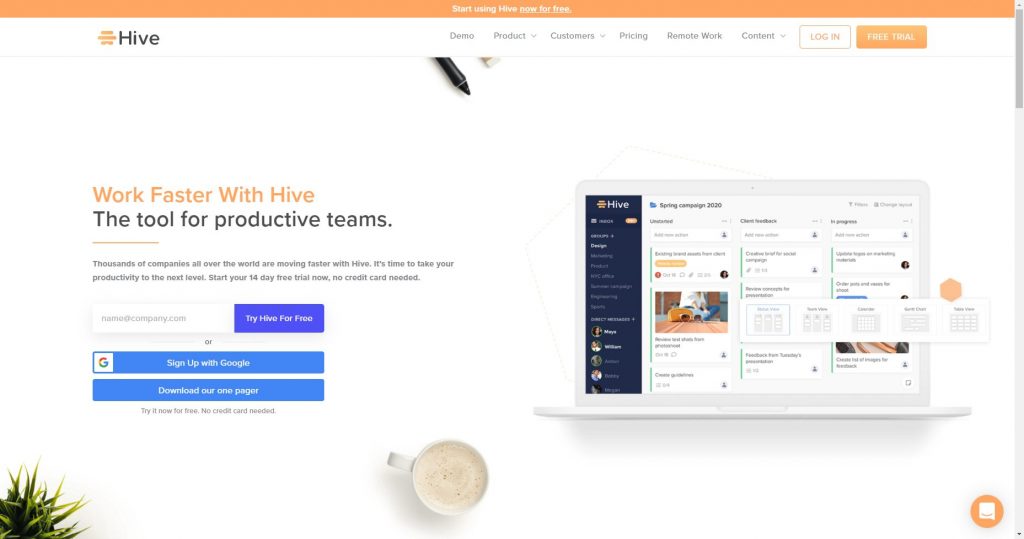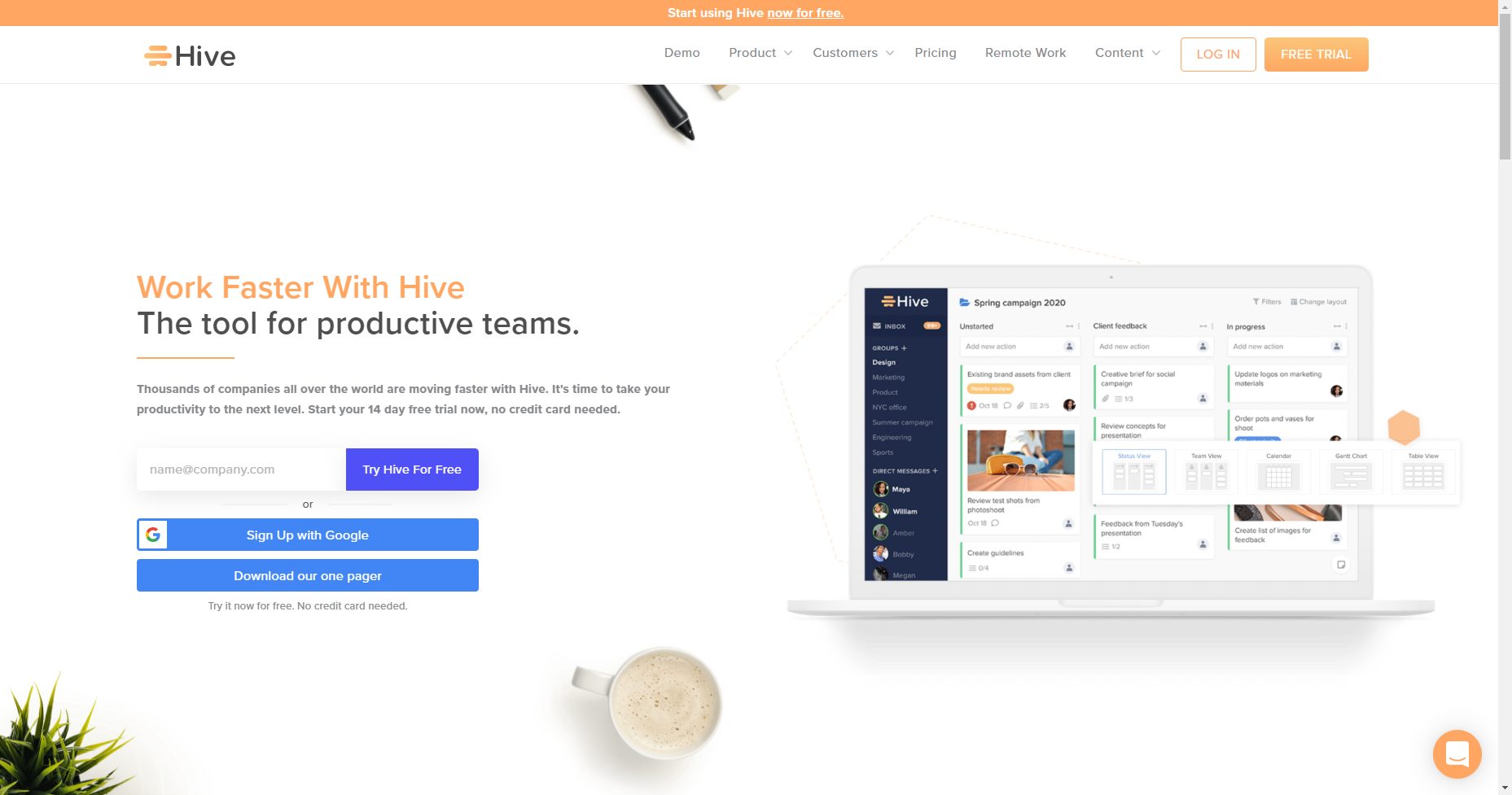 Hive is both a project management and campaign management tool. It includes features like a calendar, portfolio view, Gantt charts, and native chat functionality that will make it easy for your entire team to collaborate and produce excellent marketing campaigns. Hive's user interface is intuitive and easy to use and uses action cards that live inside each project. The action cards can be assigned to specific users which helps with scheduling resources. Users are able to upload files, proof creative documents, leave comments, and email within the software. Hive also supports more than 1,000 integrations.
Pricing: Hive offers a free trial. Pricing starts at $12/user/month.
---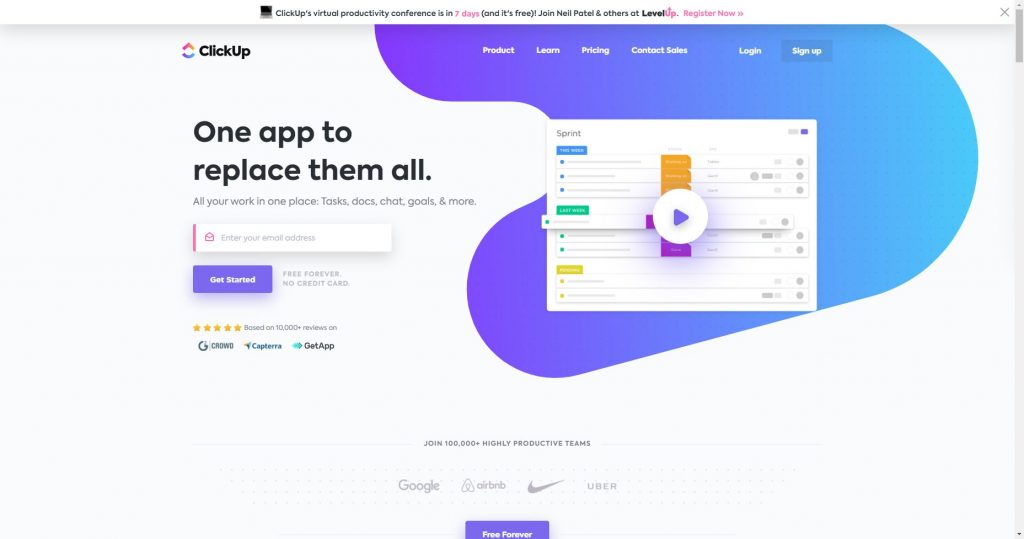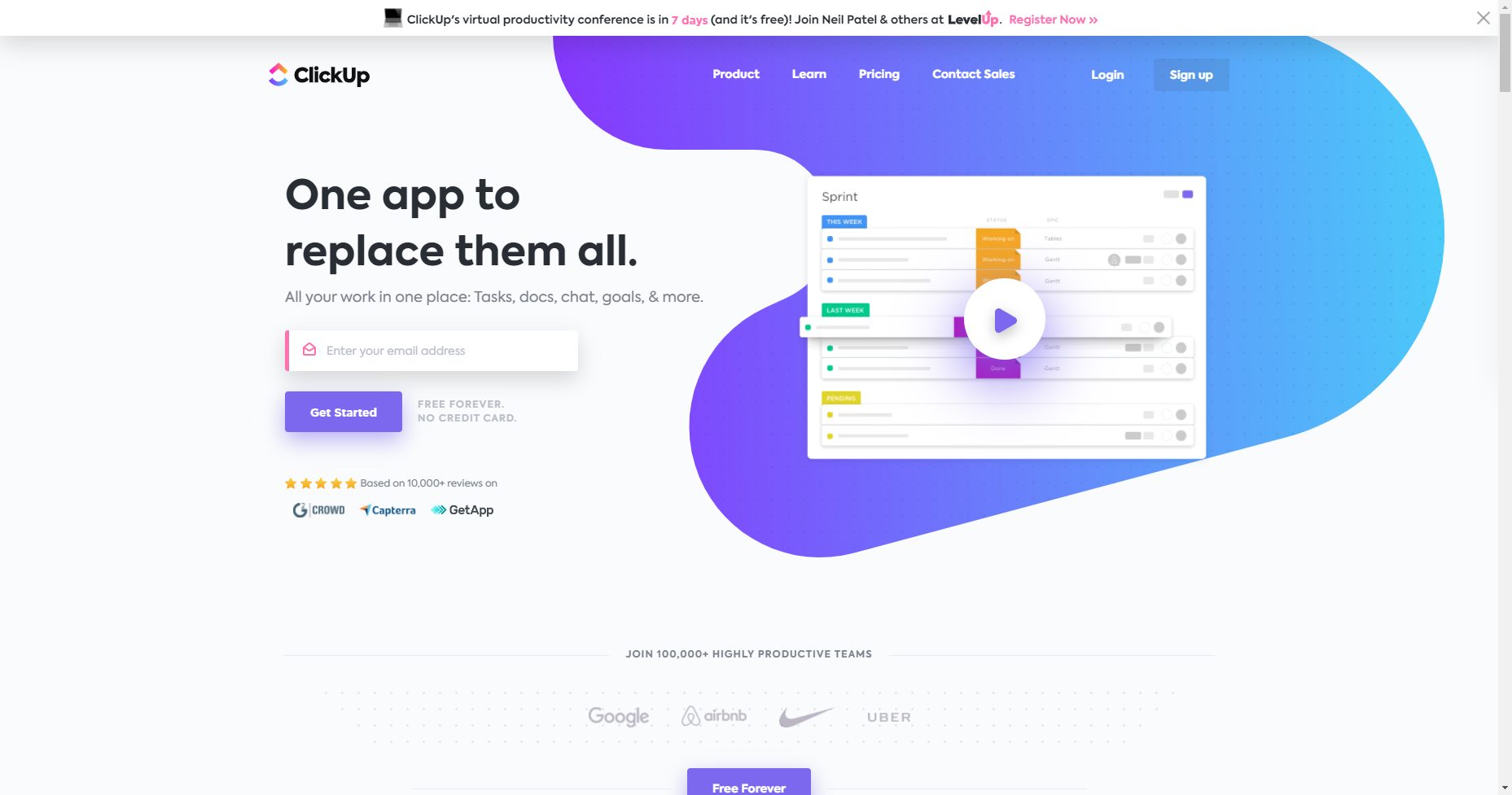 ClickUp makes collaboration easy, no matter whether you work with an internal team or external clients and contractors. This marketing planning tool allows you to create dashboards that provide the data you need to keep your workflows moving. ClickUp includes several view options so you can easily visualize your marketing campaigns including Gantt charts, calendars, Kanban boards, and more. It also includes task checklists and subtasks, as well as task templates you can use to make things move faster. There's also functionality for markups, proofing, file approvals, affiliate marketing signups, onboarding, and collaboration request.
Pricing: ClickUp offers a limited free plan. Paid plans start at $5/member/month.
---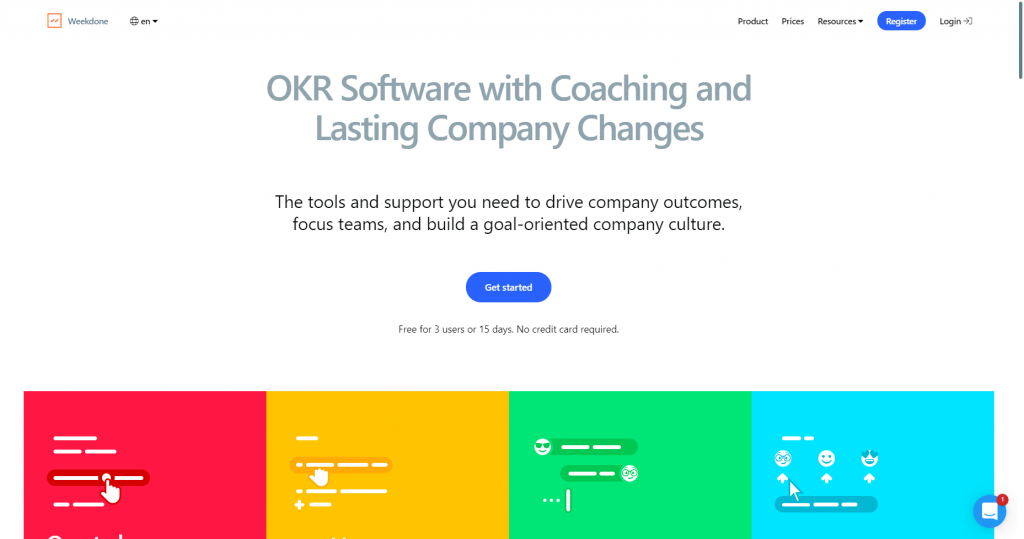 Weekdone is a bit different from the other marketing planning tools on our list in that it uses an OKR framework. This framework focuses on Objectives and Key Results, helping your marketing team create long-term goals and break them down into manageable and measurable pieces. Weekdone uses a weekly check-in to keep your marketing campaigns moving forward on schedule. You can also assign a task to another team member if you feel like you're not able to complete it. While it's not a traditional marketing planning tool, Weekdone is an excellent option for teams who are looking for more accountability.
Pricing: Weekdone is free for up to three users and offers a free trial. Pricing starts at $90/month if you have 4 or more users.
---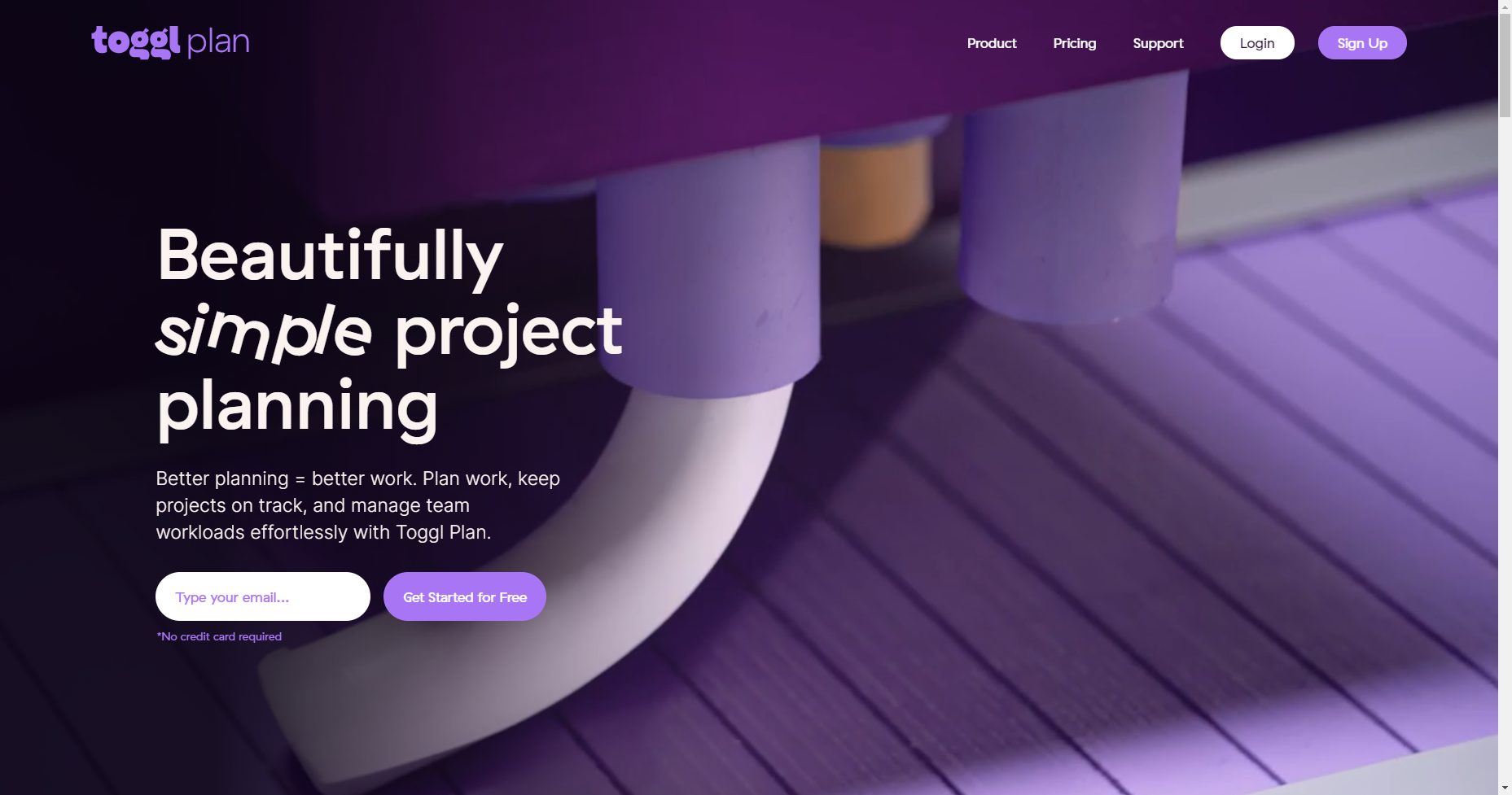 Toggl Plan is a visual marketing planning tool that lets users organize and manage tasks in an easy to understand visual board with drag-and-drop elements. Toggl Plan is similar to Kanban and can be used for an agile marketing framework. Your entire team can see who's doing what and what's coming next. Project leaders can monitor the team's performance and quickly locate issues so nothing falls through the cracks.
Pricing: Toggl Plan is free with limited features for up to 5 users. Paid plans start at $8/user/month.
---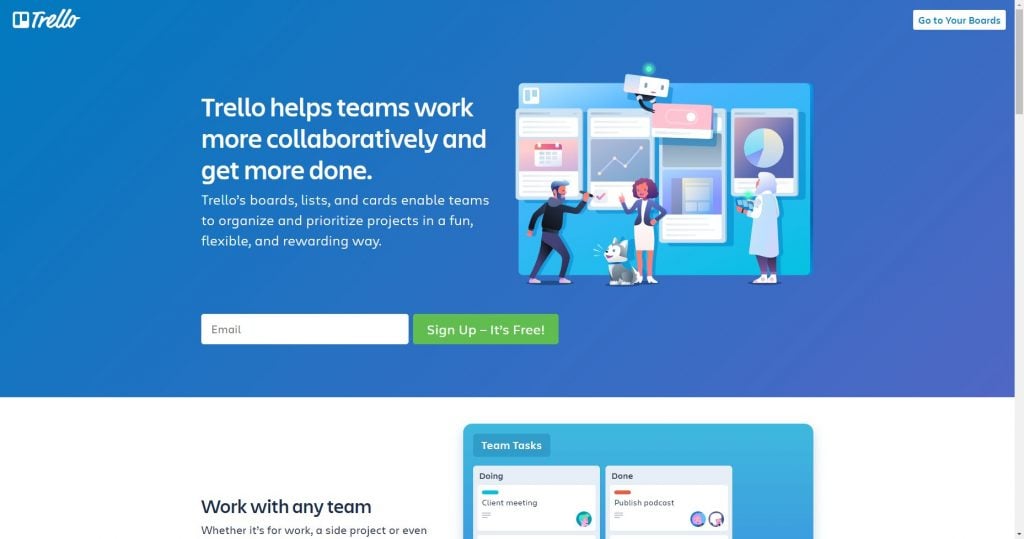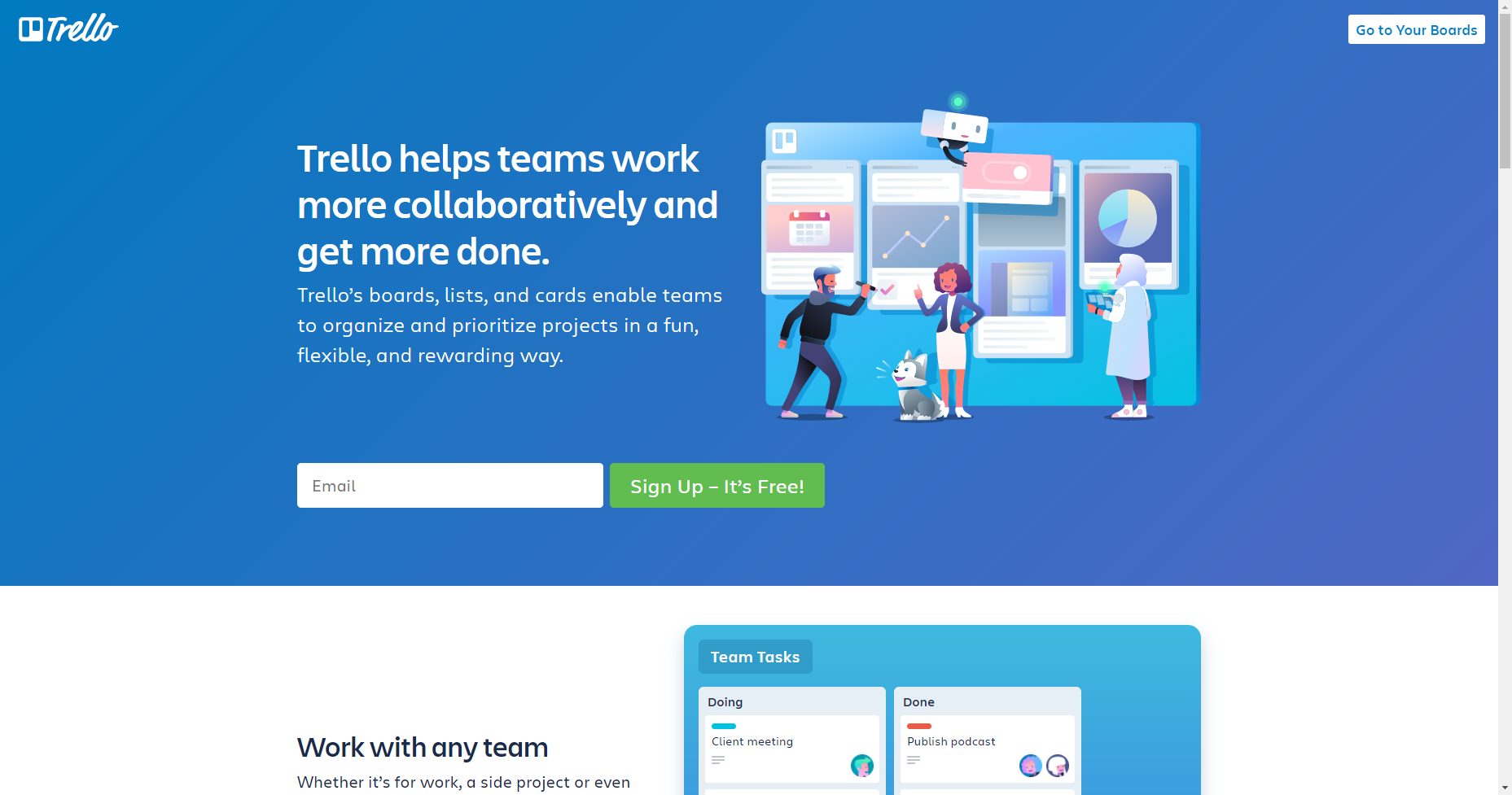 Trello is a simple Kanban-style marketing planning tool for small marketing teams or influencers who want to make sure that they're planning, tracking, and delivering on their marketing strategy. You can create boards for each project and then use cards to define action steps for each project. Trello also has a built-in workflow automation tool called Butler that you can use to set up rule-based triggers, custom card and board buttons, calendar commands, and due date commands to remove those tedious tasks from your to-do-list.
Pricing: Trello has a free plan offering up to 10 boards. Paid plans start at $9.99/user/month.
---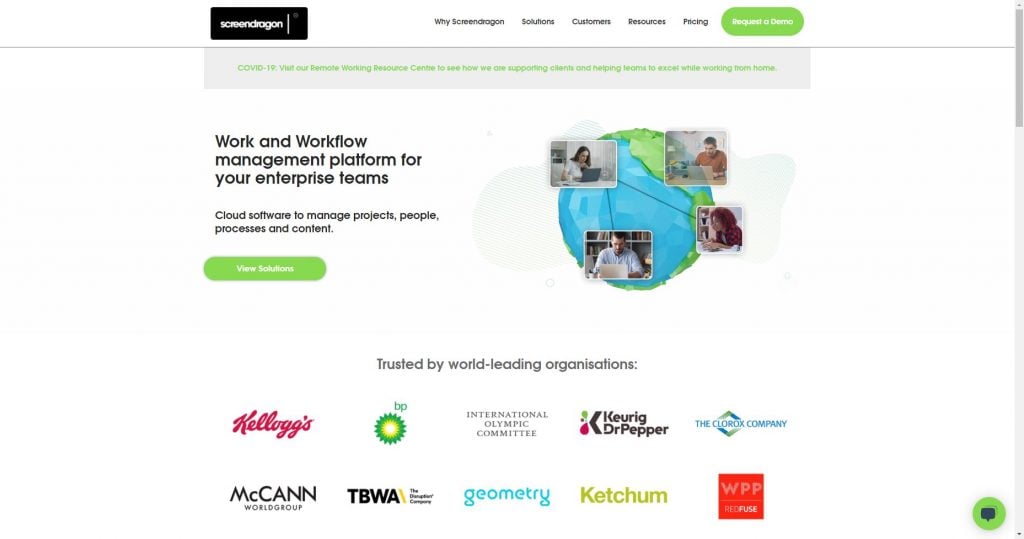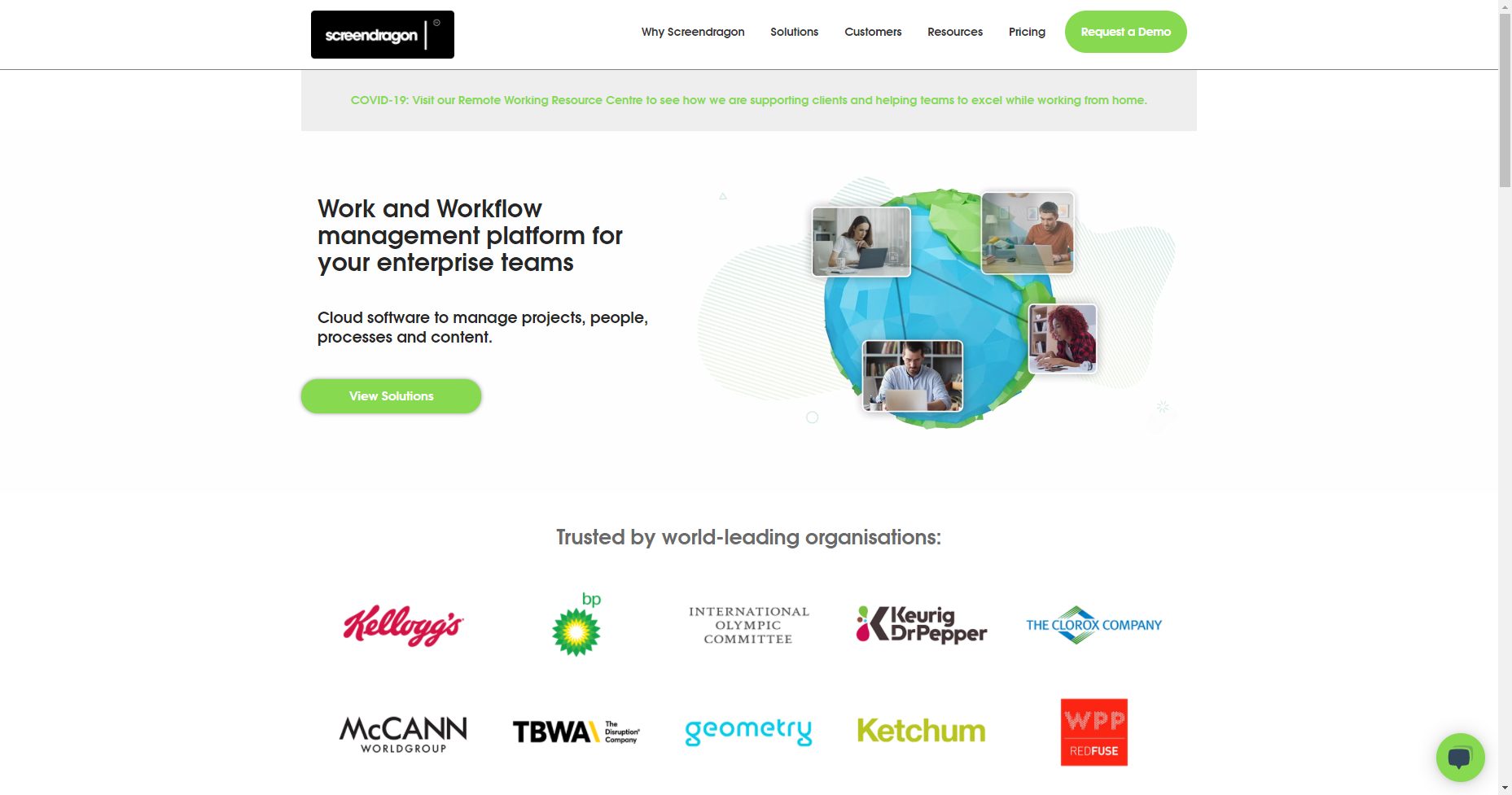 Screendragon is an enterprise-level marketing planning tool used by companies like Kellogg's, BP, and Keurig. It has an easy to use visual interface and tons of features. You'll be able to manage your entire marketing project from creating your Statement of Work, planning your project, work requests, visual proofs, resource and budget management, content review and approval, in-depth reporting, and more. Screendragon includes project templates with Kanban boards and interactive Gantt charts. And, it has integrations with systems like PeopleSoft and SAP.
Pricing: Screendragon's pricing is based on the number of users. For 50–149 users, pricing is $40/user/month. If you have 350–1,000 users, however, pricing per user is $20–28.50/month.
---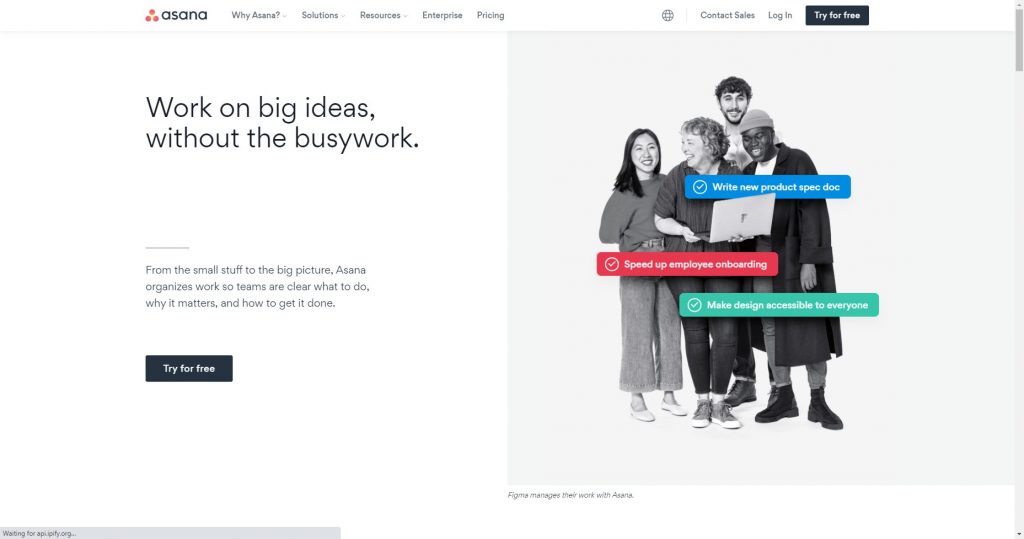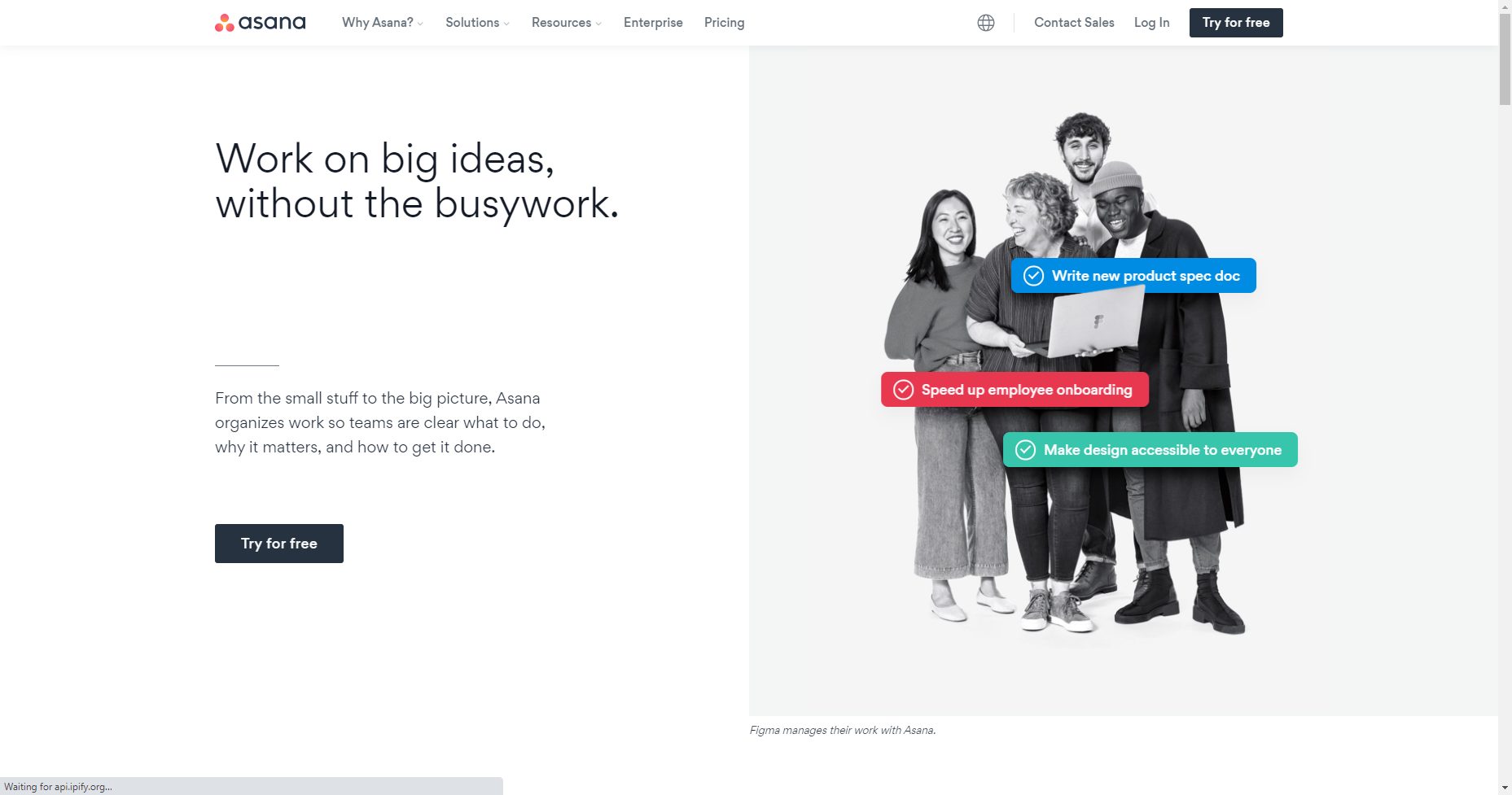 Asana is consistently one of the most popular marketing planning tools around. You can create tasks and subtasks, easily assign tasks to other teammates, and use dashboards to track the progress of your project. Asana includes chat functionality so team members can stay in communication no matter where they are as well as file sharing options to keep things organized. It also offers automation so you can simplify your workflows and reduce errors.
Pricing: Asana has a free plan with limited (but still pretty powerful) features. Pricing starts at 10.99/user/month.
---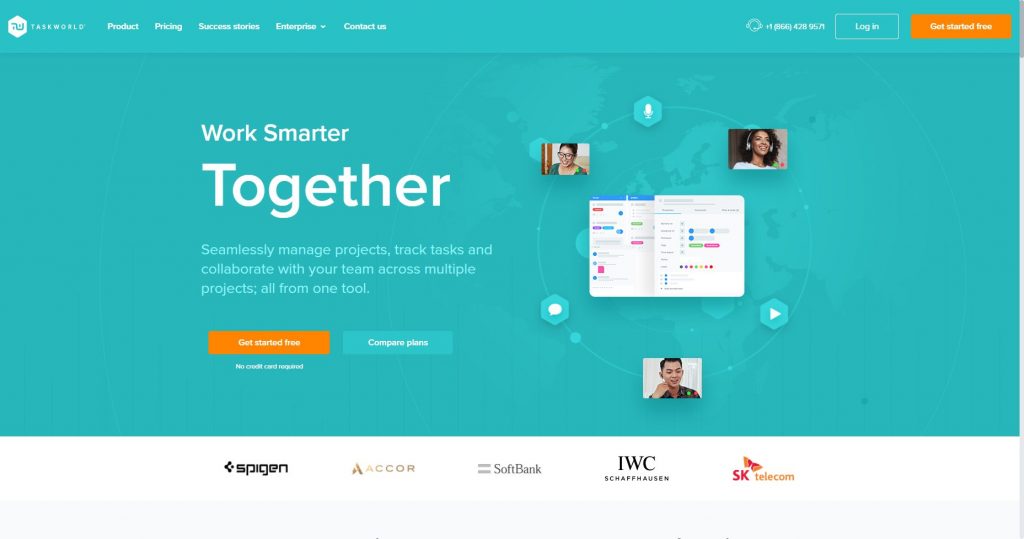 Taskworld is a tool that lets marketing project managers create a schedule for their marketing campaigns. Team members can then chat in both private and public messages. Taskworld includes features like timeline views, a marketing calendar, file management, and time tracking. It also has predictive analytics and tons of security features like cryptography, backups, and more.
Pricing: Taskworld offers a free trial. Paid plans start at $10/user/month.
---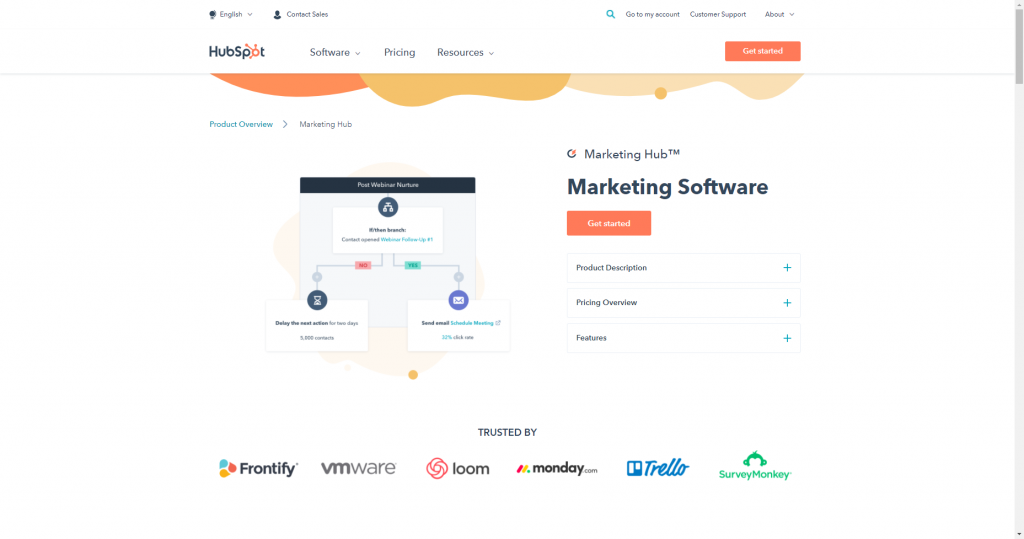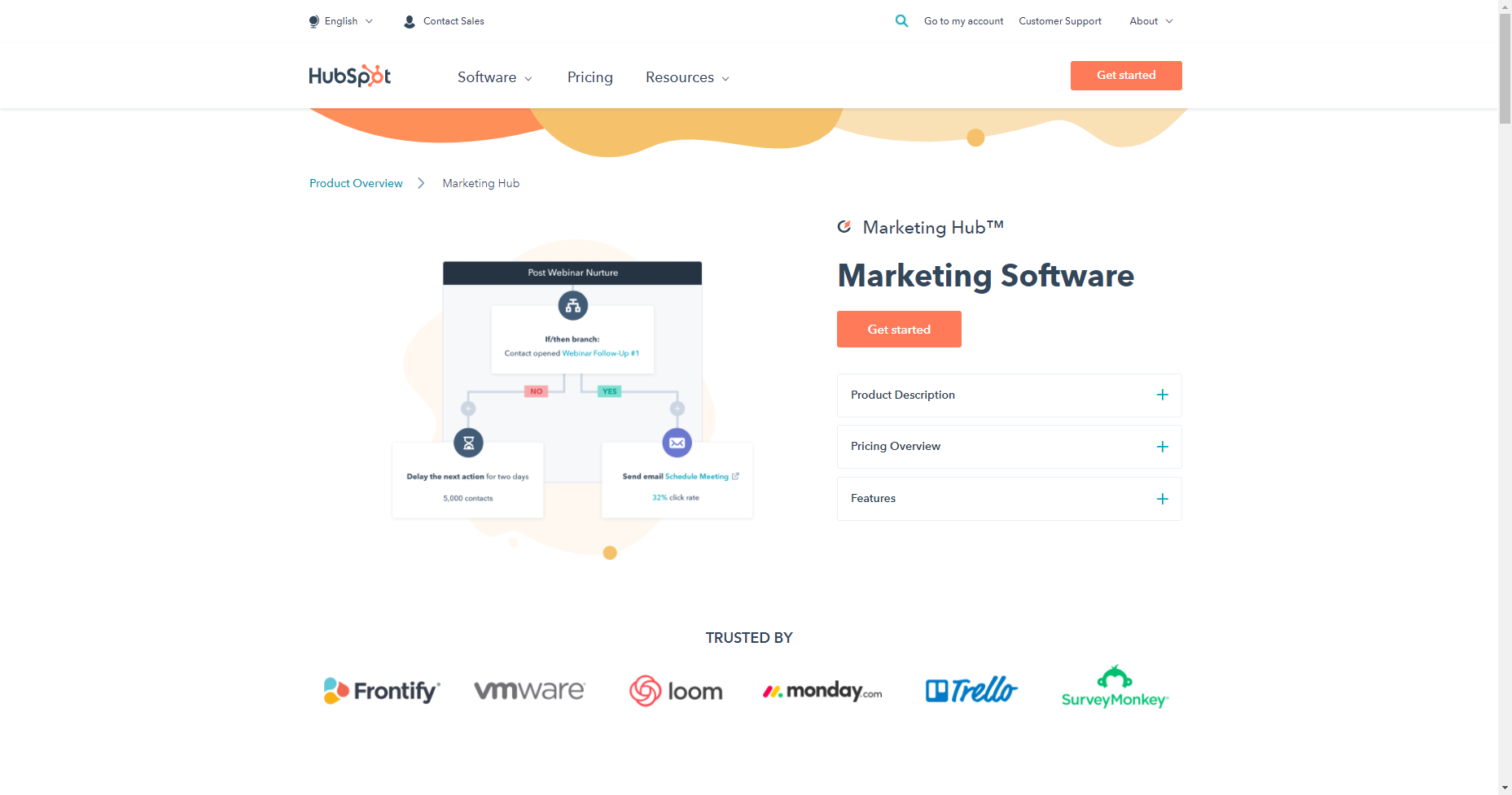 HubSpot's marketing software is an excellent marketing planning tool that helps you bring in the right audience, convert more visitors into customers, and run complete inbound marketing campaigns at scale. With HubSpot Marketing, you'll be able to reach the right visitors through blogging, social media, ads, and more as well as converting visitors into customers with landing pages, email, marketing automation, ABM, and more.
Pricing: HubSpot has a limited free plan. Paid plans start at $50/month.
---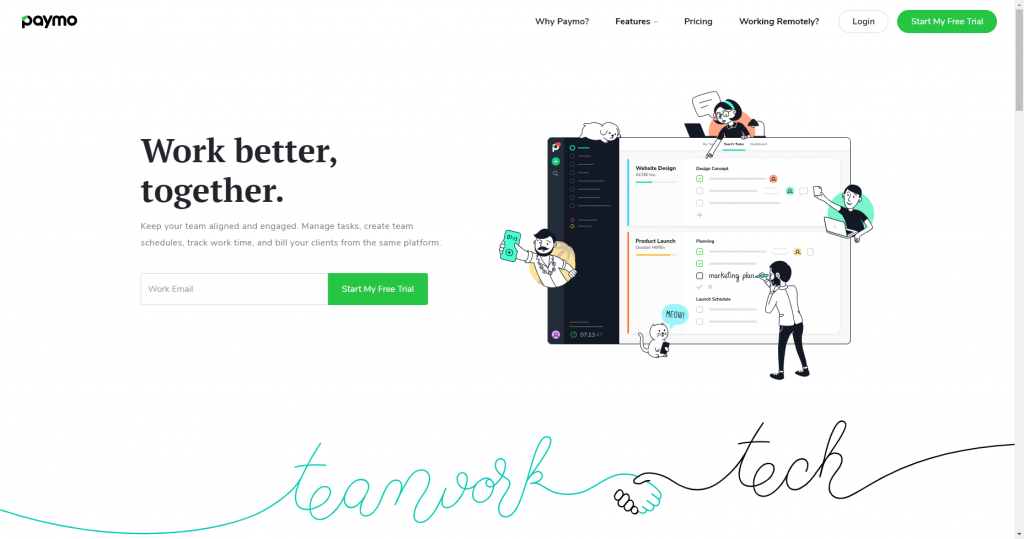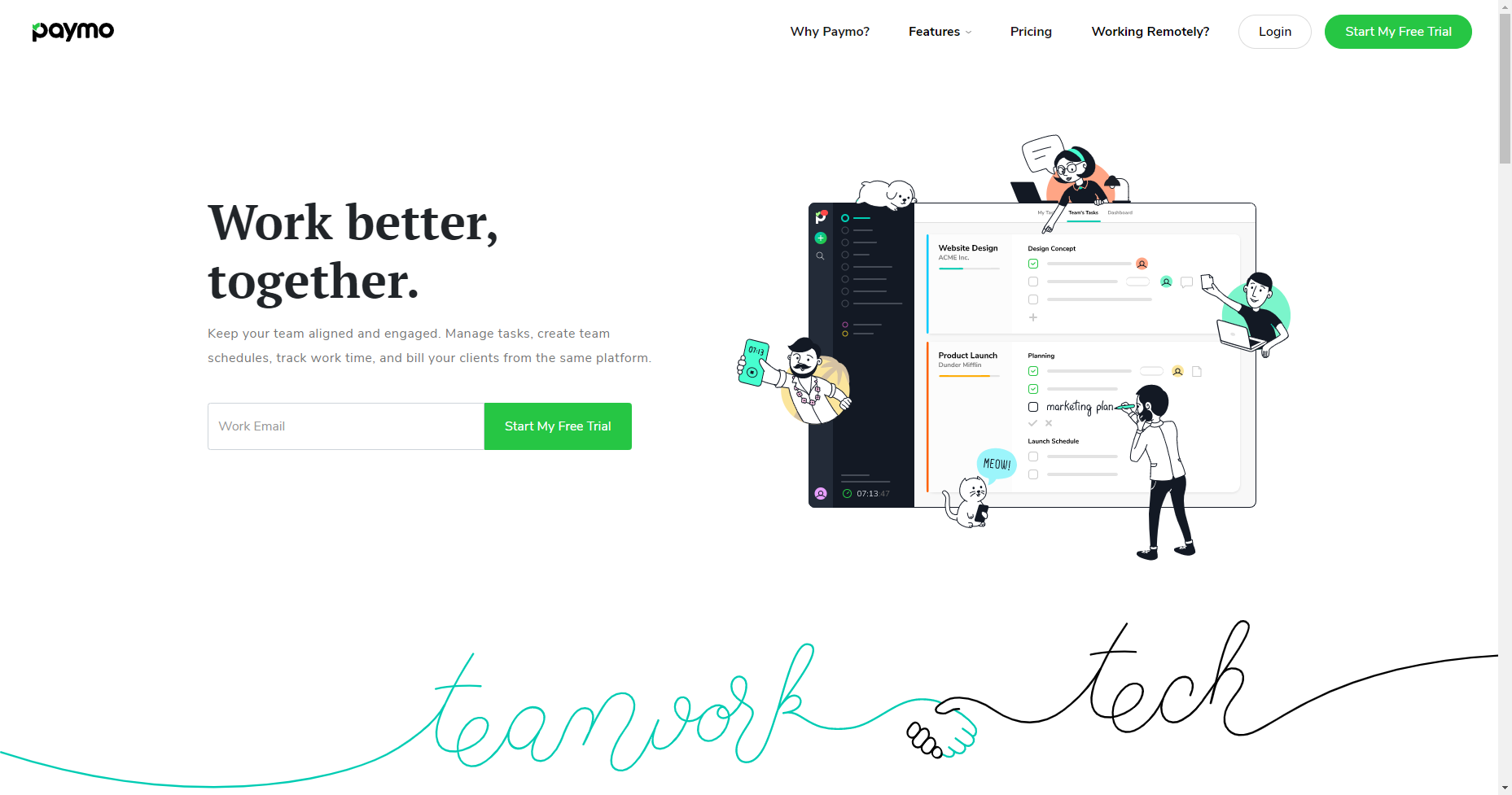 Paymo is a marketing planning tool that lets you track your marketing campaign progress and collaborate with the rest of your team. It includes different modules like planning, resource scheduling, time tracking, and invoicing that exist within the same platform. In addition, Paymo has customizable workflows, project statuses, and notifications that help your team stay on top of your marketing efforts and identify where your process is slowing down before it breaks down completely.
Pricing: Paymo has a free trial. Plans start at $9.95/user/month.
---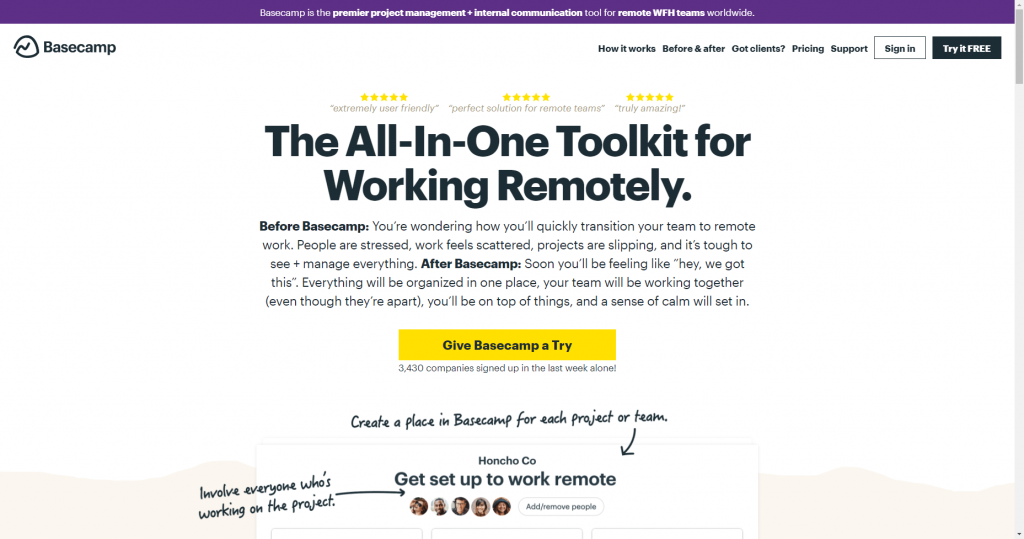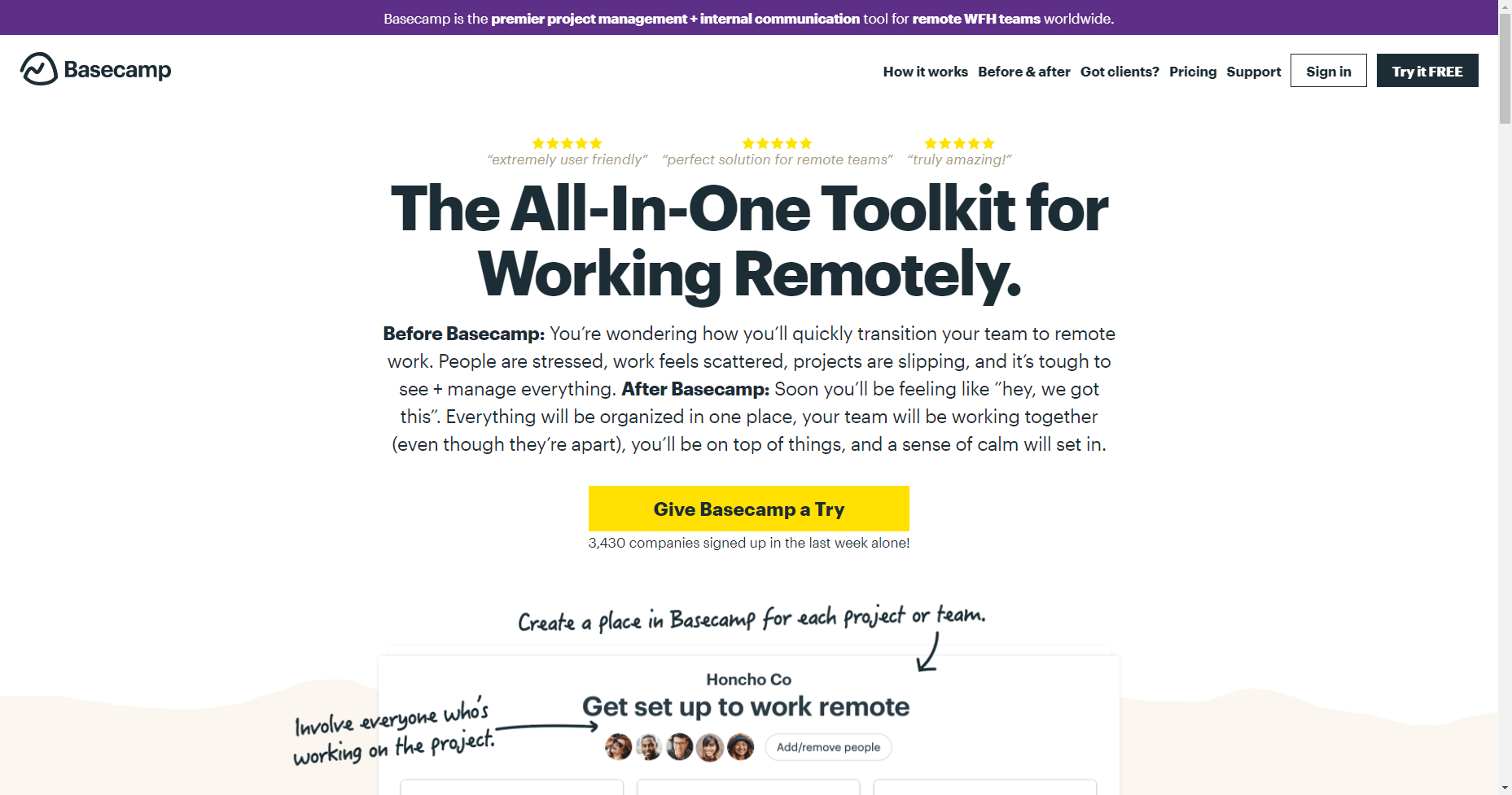 Basecamp is a well-known project management software that's used by many different types of teams. It's well-suited for marketing teams that need help creating, assigning, and tracking tasks. It comes with file sharing features and a message board that lets users collaborate easily.
Pricing: Basecamp offers a limited free plan and a free trial. Paid plans are a $99/month flat fee.
---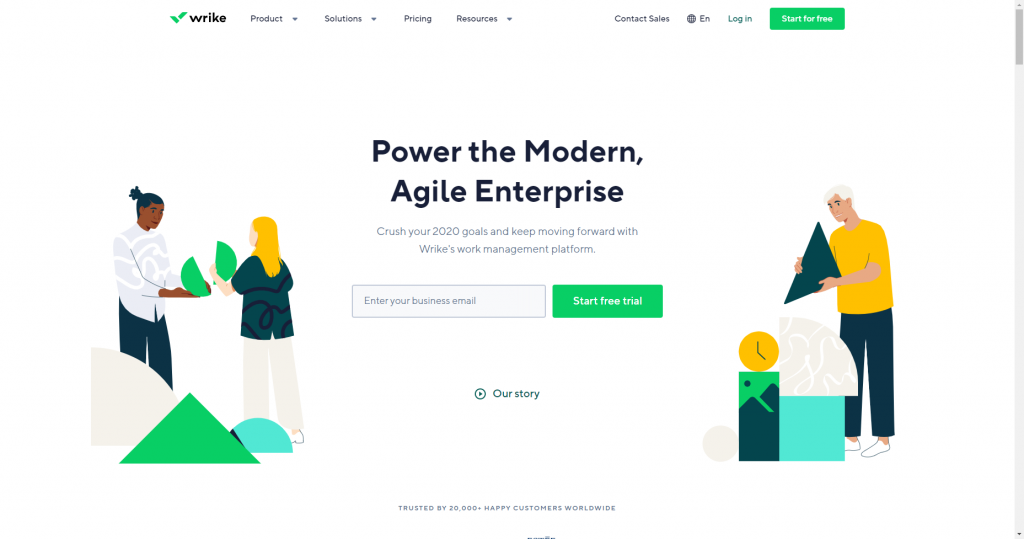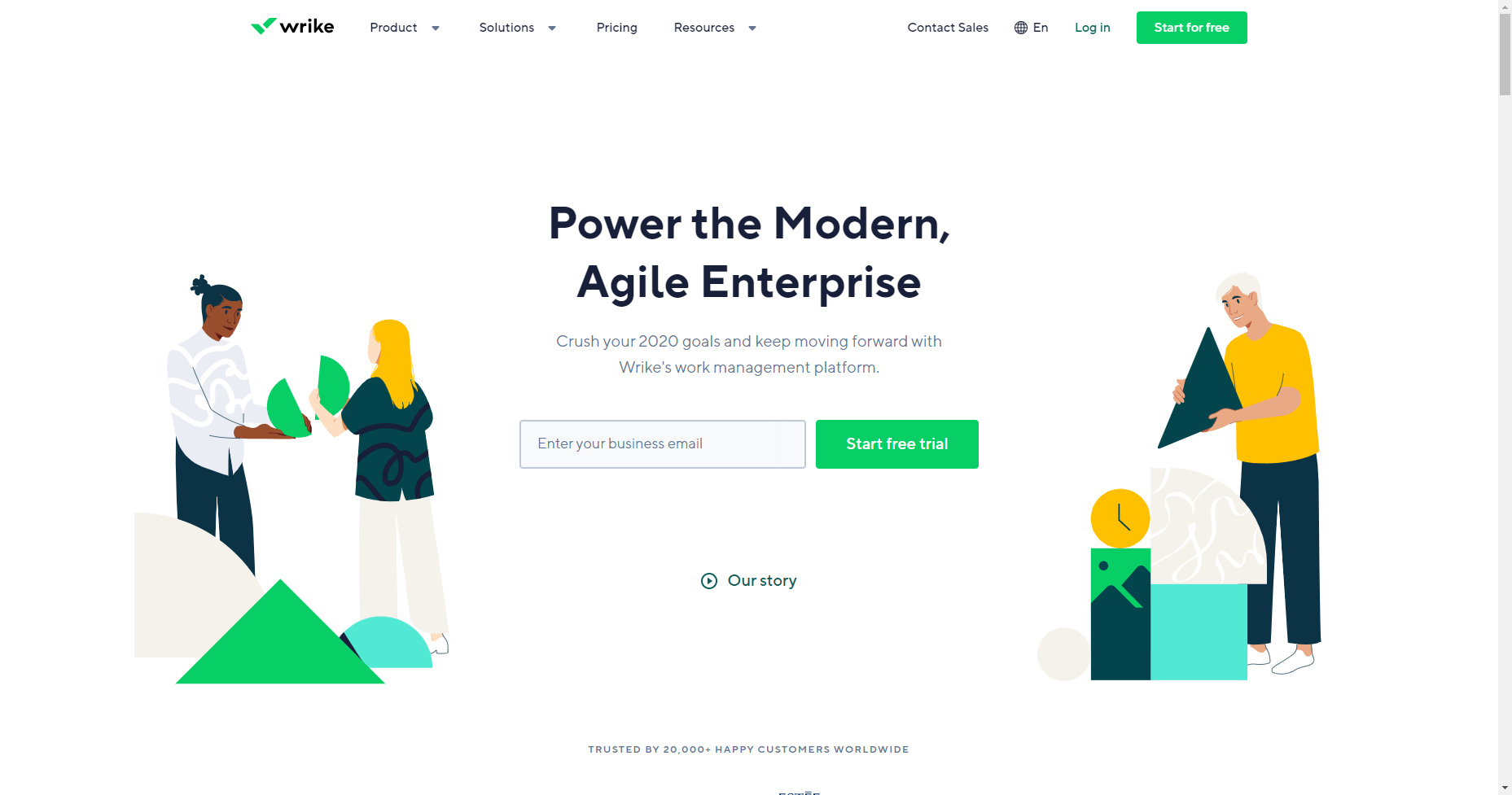 Wrike is a great marketing planning tool for task management and planning your marketing campaigns. You can use it to assign tasks, set deadlines, and measure each team members' progress towards your goals. Wrike includes customizable dashboards and workflows that will keep everything organized beautifully.
Pricing: Wrike has a free plan for up to 5 users as well as a free trial. Paid plans start at $9.80/user/month.
---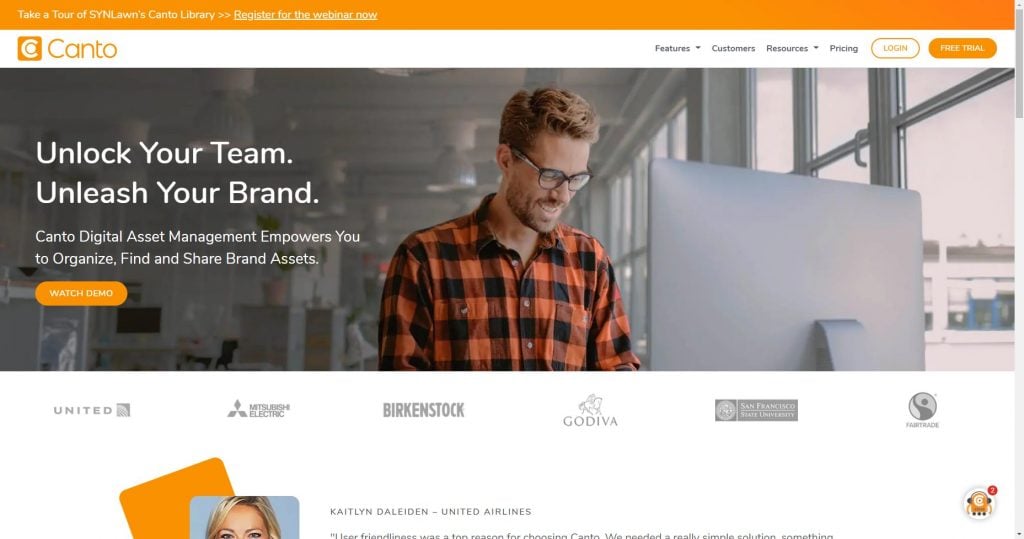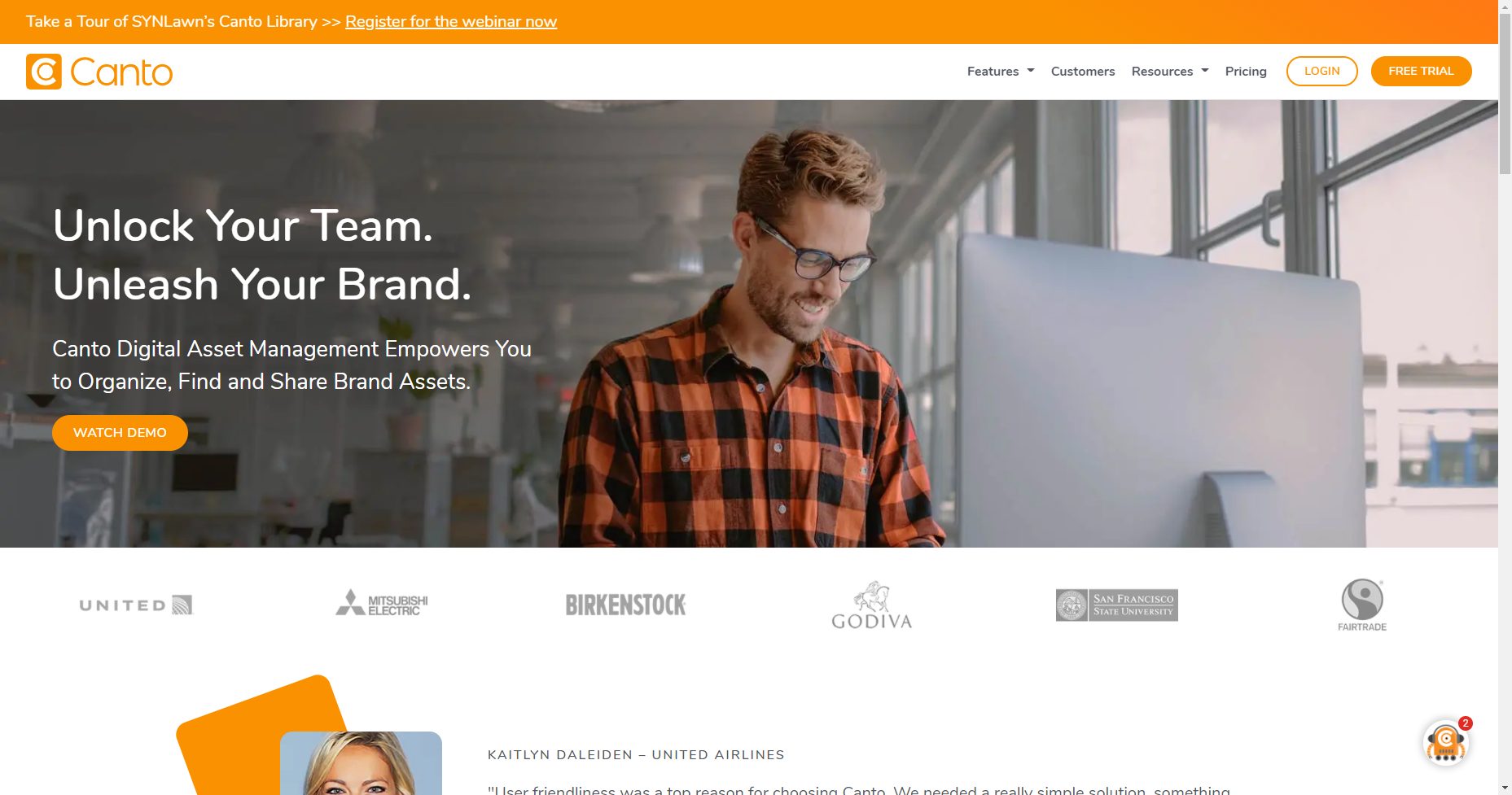 Canto is actually a digital asset management tool but keeping your brand assets organized is a huge part of effective marketing planning. Canto makes it easy to store and manage your media library, letting you automatically sort your digital assets by file types, keywords, and tags. Your digital assets can be shared directly from Canto through email, expiring links, social media sites, or file storage services like Box, Dropbox, and Google Drive. Canto uses portals so collaborators can approve content, develop new ideas, and communicate with one another from one centralized location.
Pricing: Pricing by quote only.
---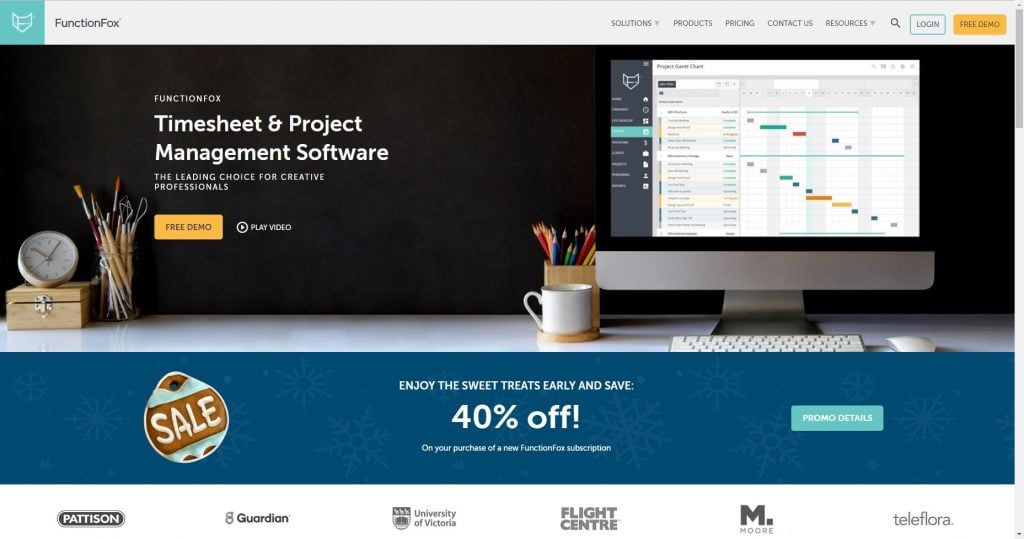 FunctionFox is a marketing planning tool created by an ad agency specifically for advertising agencies, graphic designers, PR, digital, and marketing firms. It offers marketing teams an affordable way to track marketing campaigns accurately from start to finish. FunctionFox includes task and action assignments, project schedules and calendars, internal communication boards, and a lot more.
Pricing: FunctionFox pricing starts at $3/user/month.
---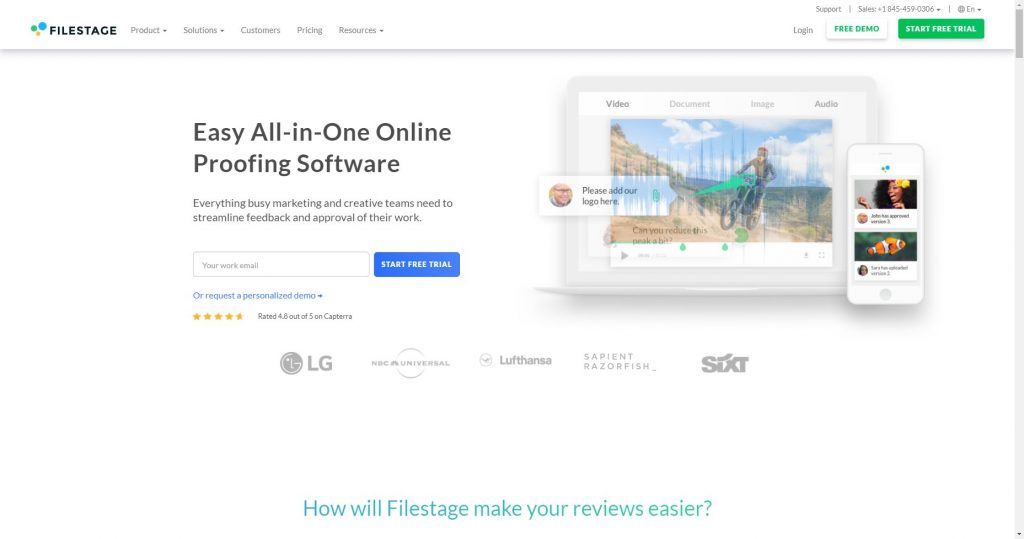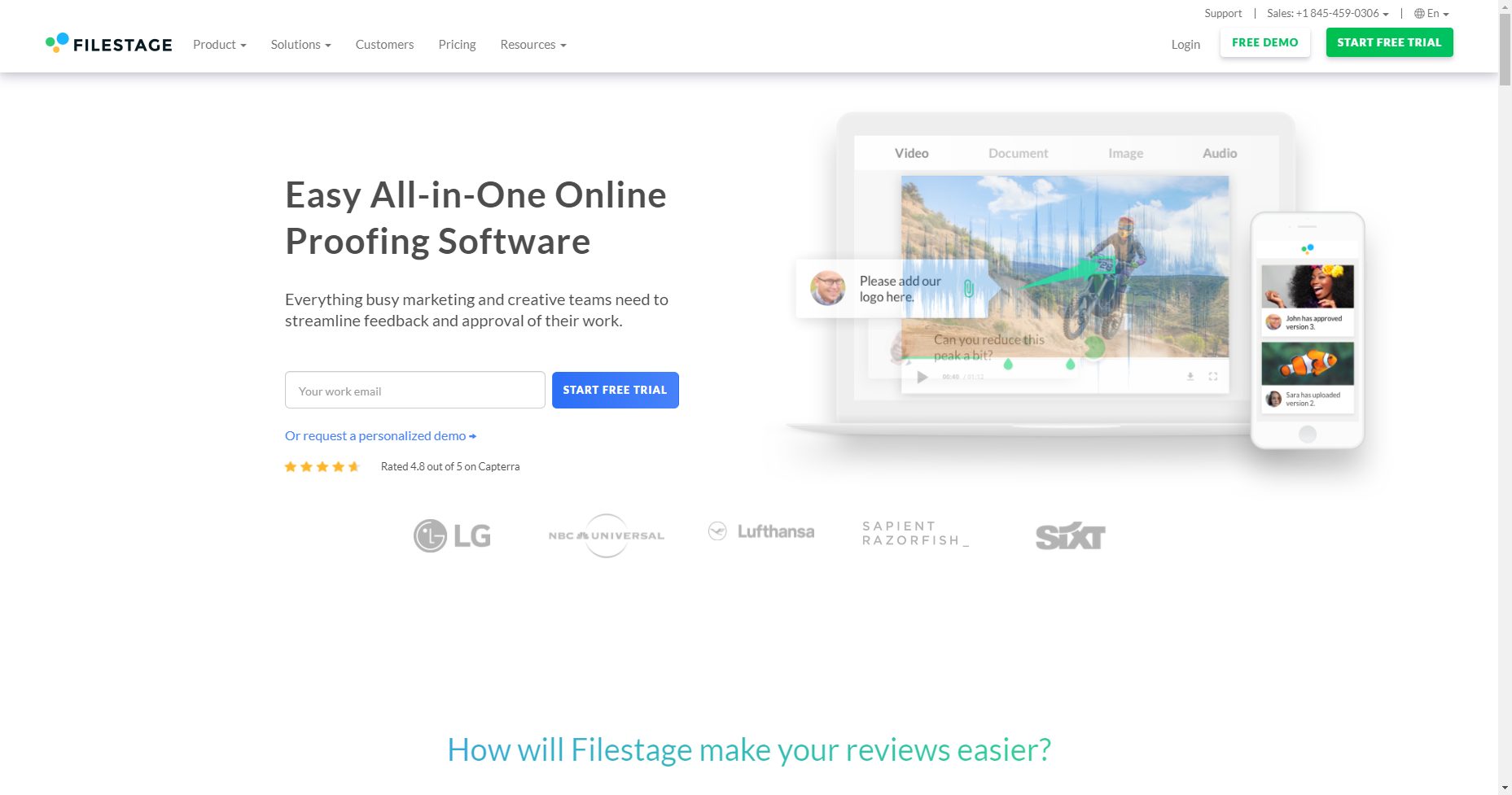 Filestage is a marketing planning tool built specifically for marketing teams. It includes communication and file-sharing tools and lets users create customized workflows. You can invite unlimited reviewers, get one-click approvals from project stakeholders, add annotations and comments, track and manage file versions, and more.
Pricing: Filestage offers a free trial. Pricing starts at $89/month.
---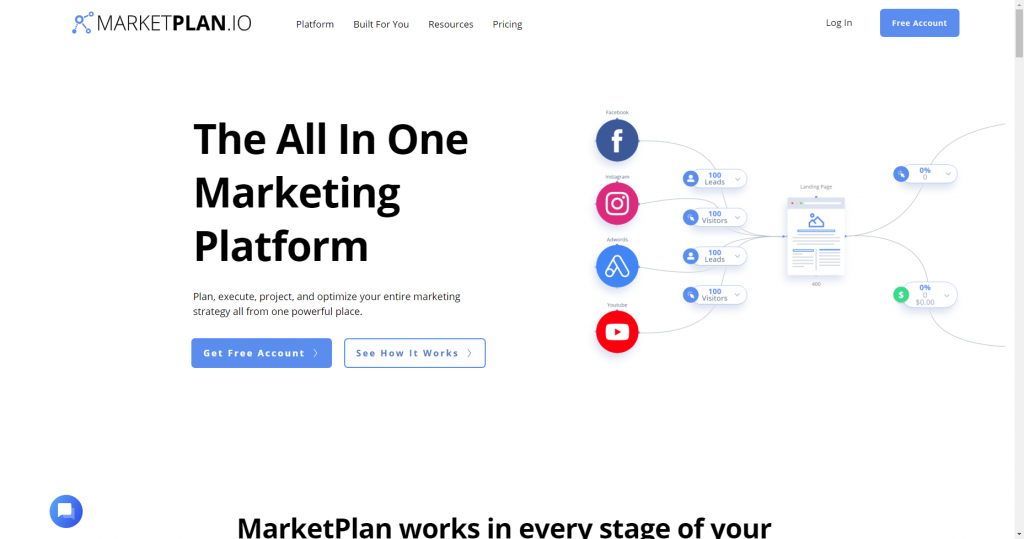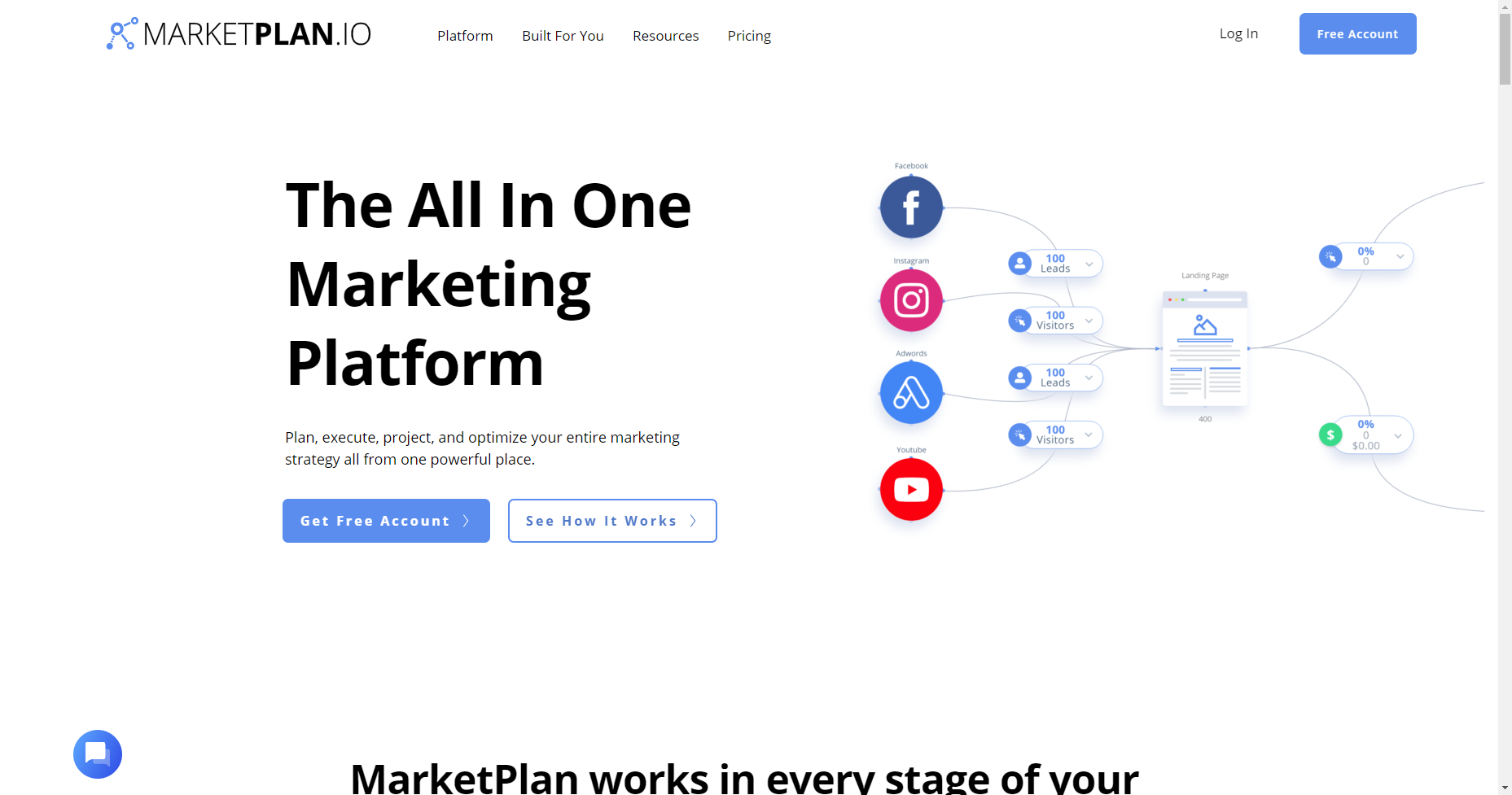 Marketplan is the perfect marketing planning tool if you like to see your entire marketing funnel mapped out. You can plan out your customers' paths from visitors to leads, and then from sales to lifetime customers. For solo marketers, you'll be able to know at a glance what you should be working on, how much progress you've made, and scale your marketing plan in real-time.
Pricing: Marketplan offers a free plan and a free trial. Plans start at $197/year.
---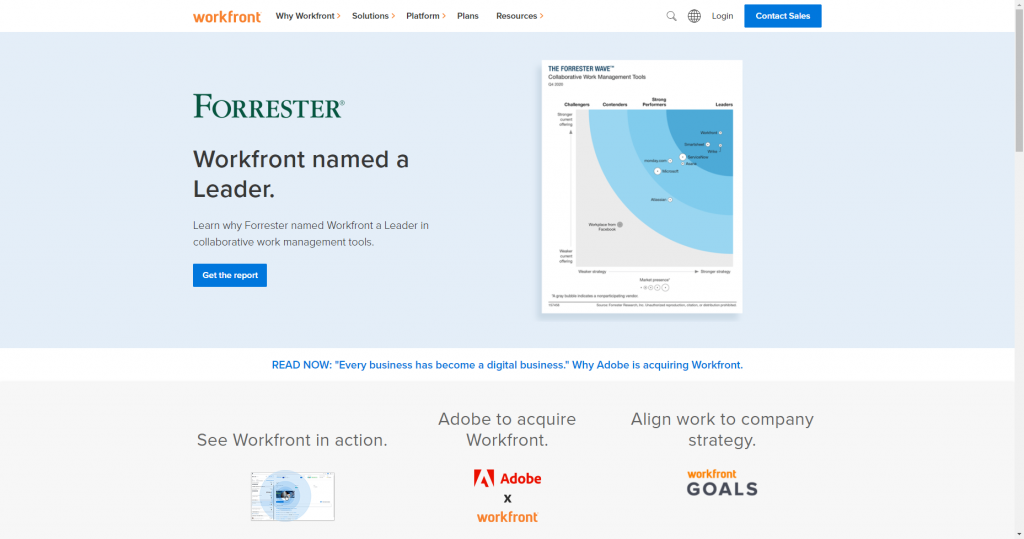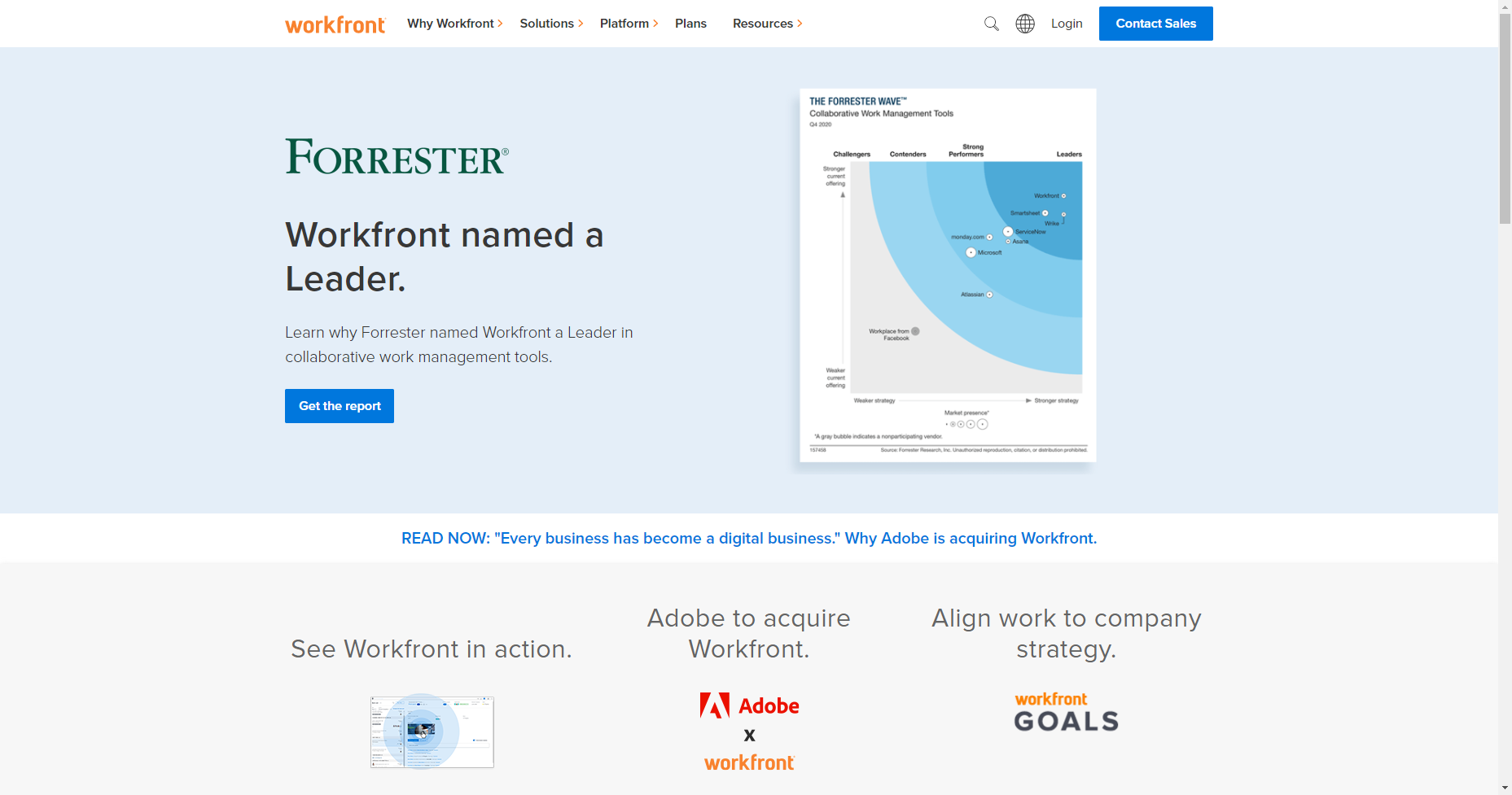 Workfront is a cloud-based marketing planning tool that lets your team create and prioritize tasks easily, assigning tasks to the right people based on skills and availability. It includes custom smart forms and real-time notifications so you and your team can collaborate, decision dashboards and reports to prioritize work and allocate resources, custom approval workflows, and more.
Pricing: Pricing available on request.
---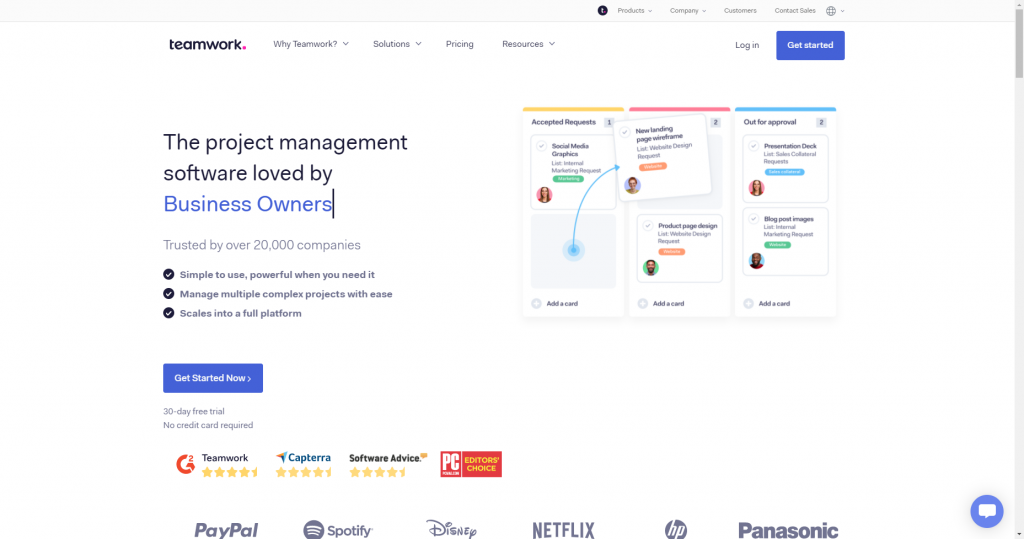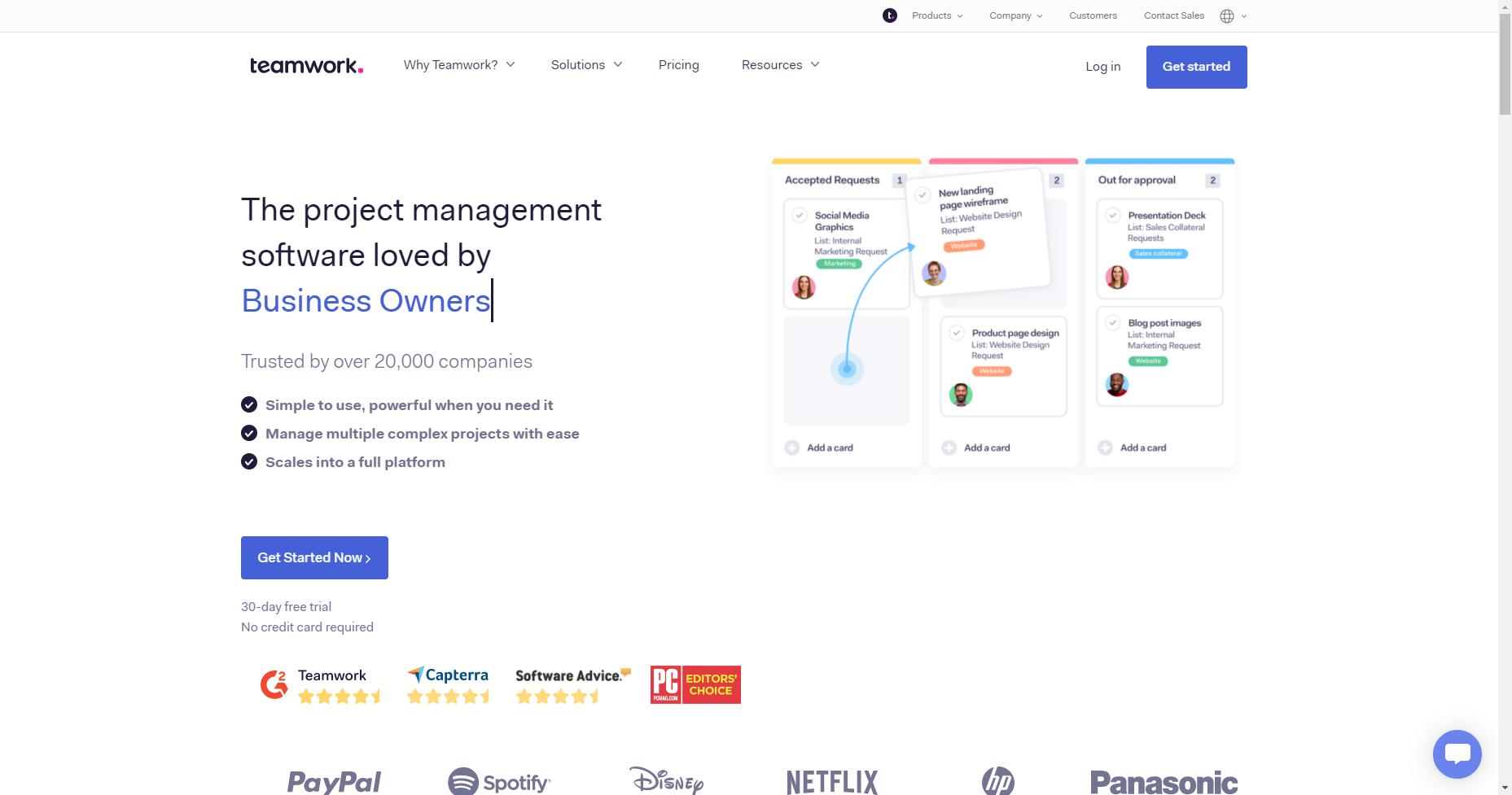 Teamwork gives you the power to plan, collaborate, deliver, and report from a single platform. It includes real-time activity logs, social media content channels, task-level communication, and more. Teamwork also has automation features to help you simplify project planning with custom project templates.
Pricing: Teamwork is free for up to 5 users and 2 projects and offers a free trial. Plans start at $10/user/month.
---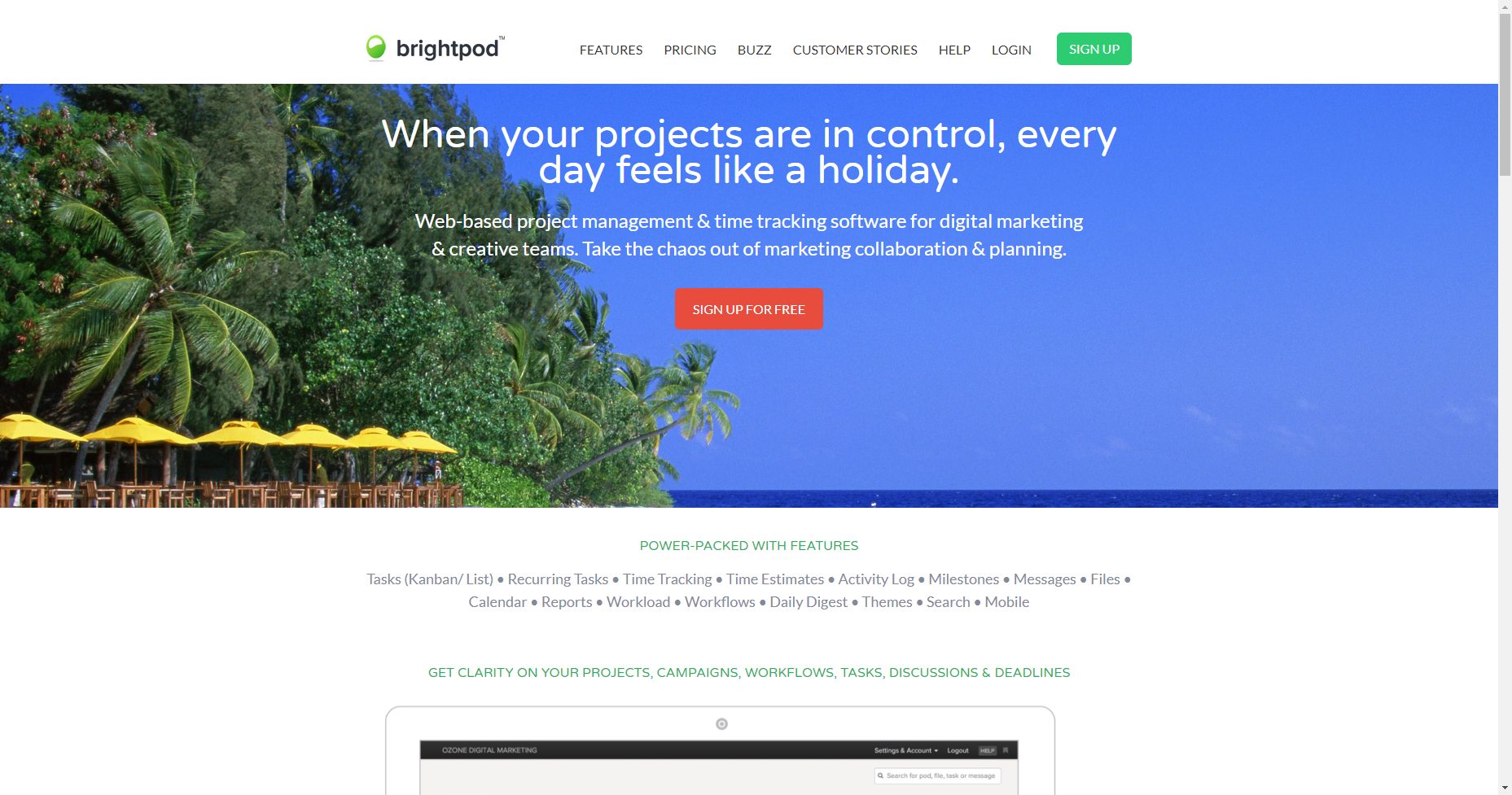 Brightpod is another planning tool designed with marketers in mind. With Brightpod, your marketing team can track progress on projects, share files, and set access control. Brightpod comes with several marketing workflows already equipped such as an SEO checklist, social media marketing workflow, email marketing template, site launch checklist, and more.
Pricing: Brightpod offers a free trial. Paid plans start at $29/month.
---
Wrapping Up
As you can see, you have many great options when it comes to marketing planning tools. Any of the tools we've included on this list with help you and your team stay on top of your marketing plan and collaborate with the right people to grow your business.