Boosting your YouTube reach and video rankings is about more than just pumping out video after video. You'll get better results when you focus on quality over quantity. That's how you can rank higher and nab that top spot, skyrocketing your video views and subscribers - or at least stop putting out mediocre videos because you're trying to meet some arbitrary quota. But as anyone who's ever tried to boost their reach and increase video views on YouTube can tell you, it isn't easy. Fortunately, we've found 26 awesome YouTube SEO tools that can streamline your path to a growing and engaged YouTube following.
---
---
Why YouTube Optimization Matters
YouTube is a powerful search engine. In fact, it's the second most popular search engine in the world behind Google. And, Google loves YouTube content. When you do a Google search, video content stands out from the rest of the search results: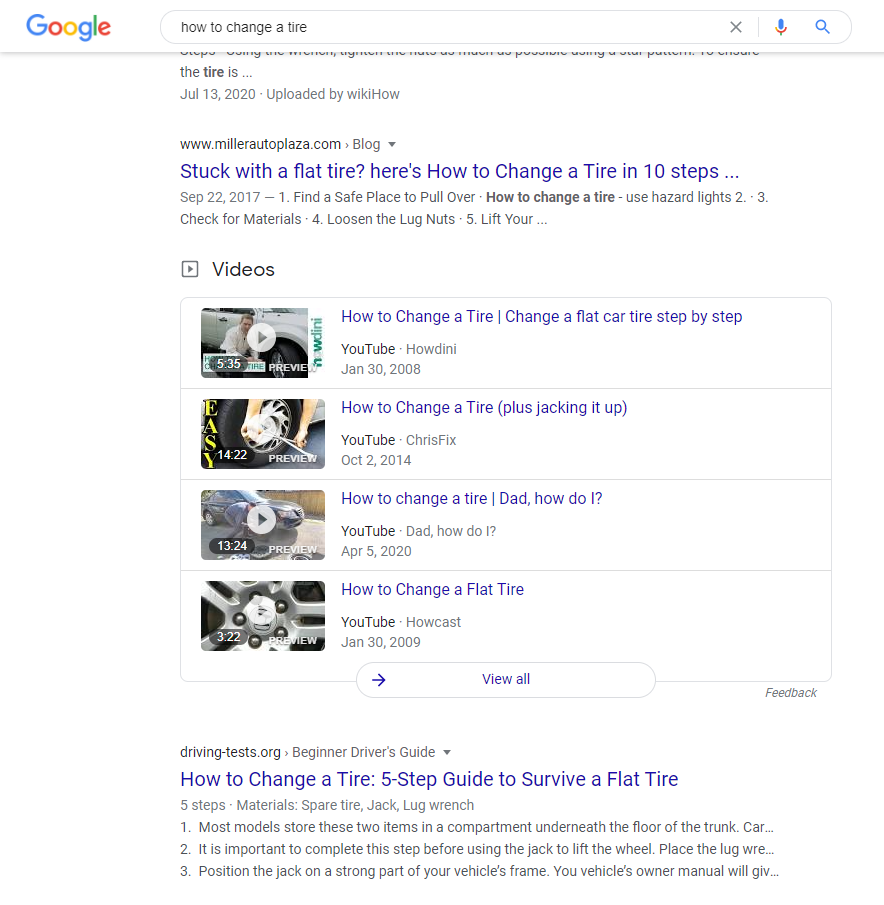 When you focus on creating the right YouTube content using the right keywords and tags, you put yourself in an excellent position to rank higher on Google and YouTube's internal search. That's why we've put together this list of 26 YouTube optimization tools you can use to get more YouTube followers and improve your ranking without spending countless hours creating videos just for the sake of creating videos.
---
26 Best YouTube SEO Tools
When you consider that video is the top-performing content across all social media platforms it just makes sense to focus on creating the best, most optimized YouTube videos possible. You can then share them across your social networks, growing your followers, and increasing your reach. But with more than 2 billion users on the platform, getting your videos found can be a bit difficult.
That's where these YouTube optimization tools come in.
Here you'll find all the tools you need to create great videos, find the right keywords and tags, find out what your competitors are up to, and track the performance of your YouTube channel.
---
Manage Your YouTube Channel
A successful YouTube channel requires a bit more than just posting videos. You also need to track the performance of your videos to make sure that you're not wasting time and money on content that's missing the mark. In this section, you'll find YouTube optimization tools that will help you understand how your channel is performing so you can take steps to correct its course or share the content that's performing well to your other social networks.
---
---
---
---
---
---
---
---
---
---
---
---
---
---
---
---
---
---
---
---
---
---
---
---
---
---