Boosting your YouTube reach and video rankings is about more than just pumping out video after video. You'll get better results when you focus on quality over quantity. That's how you can rank higher and nab that top spot, skyrocketing your video views and subscribers - or at least stop putting out mediocre videos because you're trying to meet some arbitrary quota. But as anyone who's ever tried to boost their reach and increase video views on YouTube can tell you, it isn't easy. Fortunately, we've found 26 awesome YouTube SEO tools that can streamline your path to a growing and engaged YouTube following.
---
26 Top YouTube SEO Tools to Boost Your Reach and Rankings:
---
Why YouTube Optimization Matters
YouTube is a powerful search engine. In fact, it's the second most popular search engine in the world behind Google. And, Google loves YouTube content. When you do a Google search, video content stands out from the rest of the search results: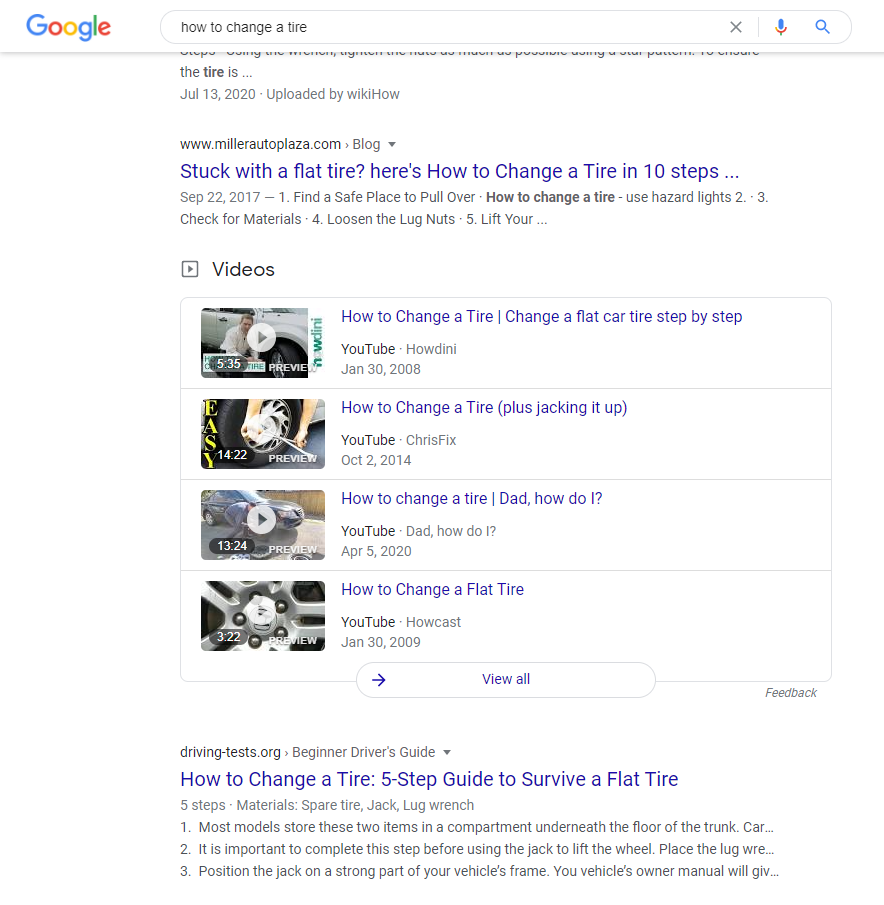 When you focus on creating the right YouTube content using the right keywords and tags, you put yourself in an excellent position to rank higher on Google and YouTube's internal search. That's why we've put together this list of 26 YouTube optimization tools you can use to get more YouTube followers and improve your ranking without spending countless hours creating videos just for the sake of creating videos.
---
26 Best YouTube SEO Tools
When you consider that video is the top-performing content across all social media platforms it just makes sense to focus on creating the best, most optimized YouTube videos possible. You can then share them across your social networks, growing your followers, and increasing your reach. But with more than 2 billion users on the platform, getting your videos found can be a bit difficult.
That's where these YouTube optimization tools come in.
Here you'll find all the tools you need to create great videos, find the right keywords and tags, find out what your competitors are up to, and track the performance of your YouTube channel.
---
Manage Your YouTube Channel
A successful YouTube channel requires a bit more than just posting videos. You also need to track the performance of your videos to make sure that you're not wasting time and money on content that's missing the mark. In this section, you'll find YouTube optimization tools that will help you understand how your channel is performing so you can take steps to correct its course or share the content that's performing well to your other social networks.
1 . TubeBuddy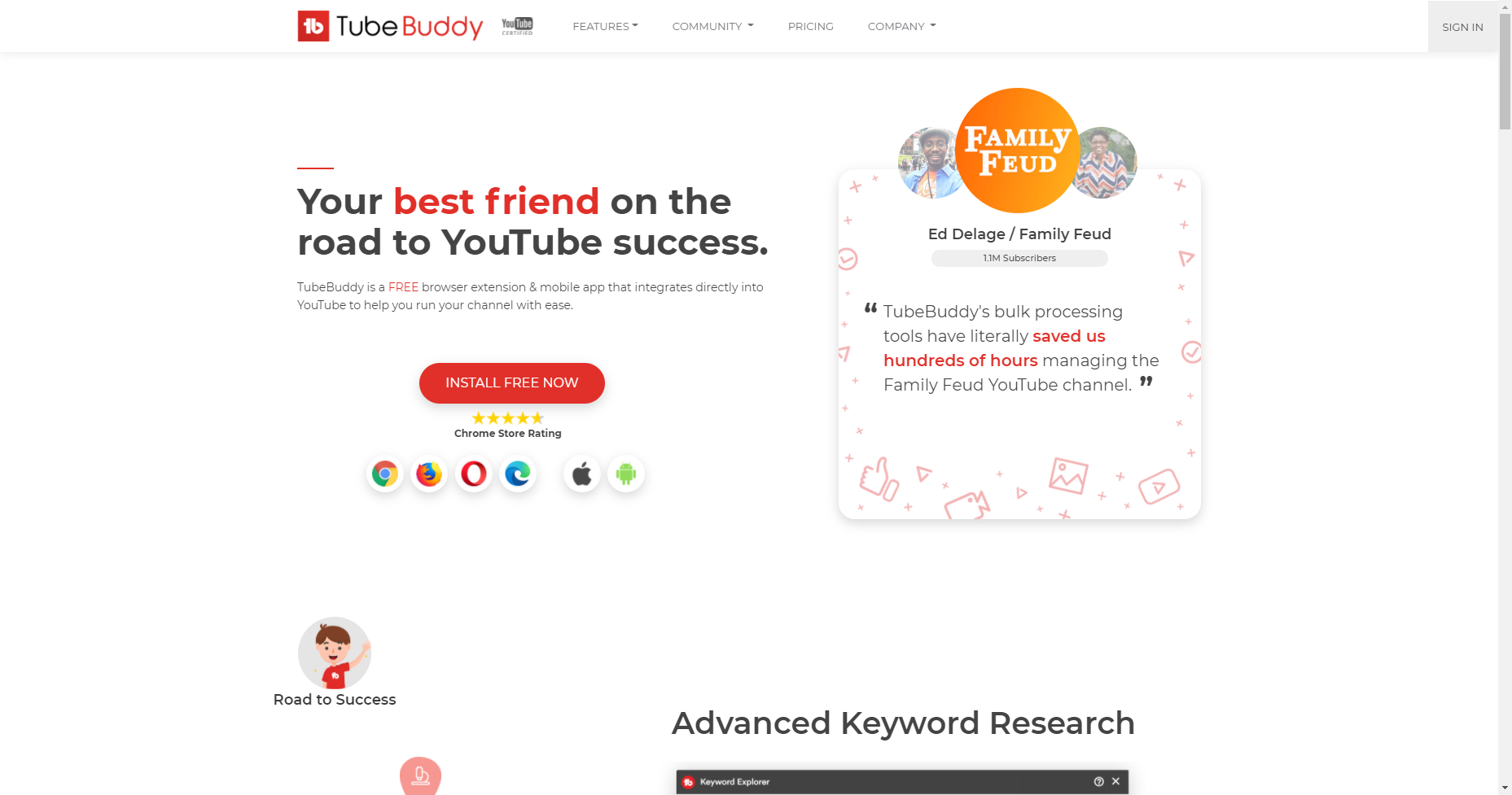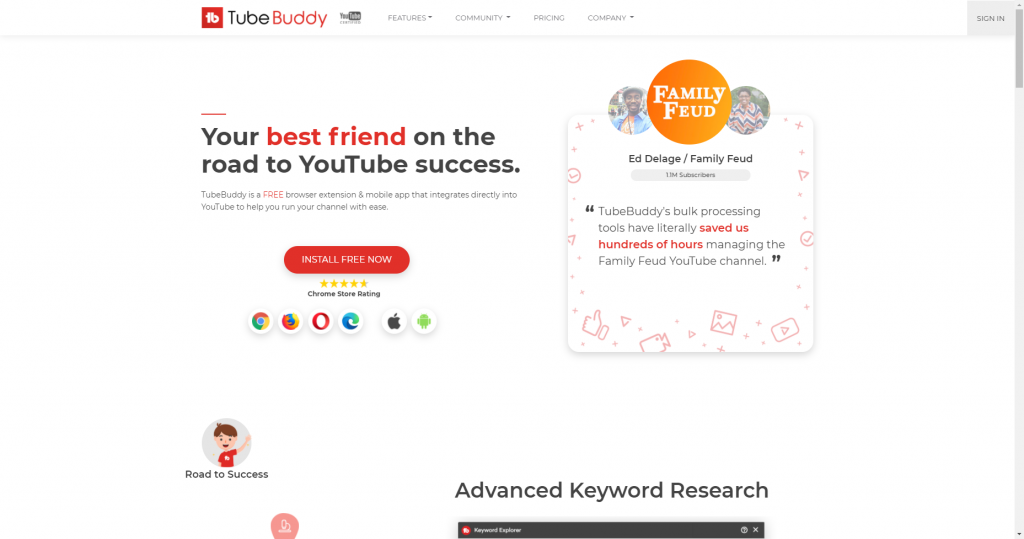 TubeBuddy is a browser extension that offers tons of different ways to effectively manage your YouTube channel. It includes productivity, video SEO, data and research, promotion, and bulk processing tools. Using TubeBuddy, you can create and schedule your YouTube videos, use saved responses for easy content moderation, and build end-screen templates, among other cool things.
---
2. YouTube Analytics
YouTube's own analytics tool is one of the best tools you can use to find out where your channel is succeeding and where it isn't. You can use it to learn more about your audience and the content that grabs them, improving your YouTube video views, and keeps them engaged. You'll also be able to check out the watch time on your videos (a signal in YouTube's search algorithm) and how your following is growing.
---
3. vidIQ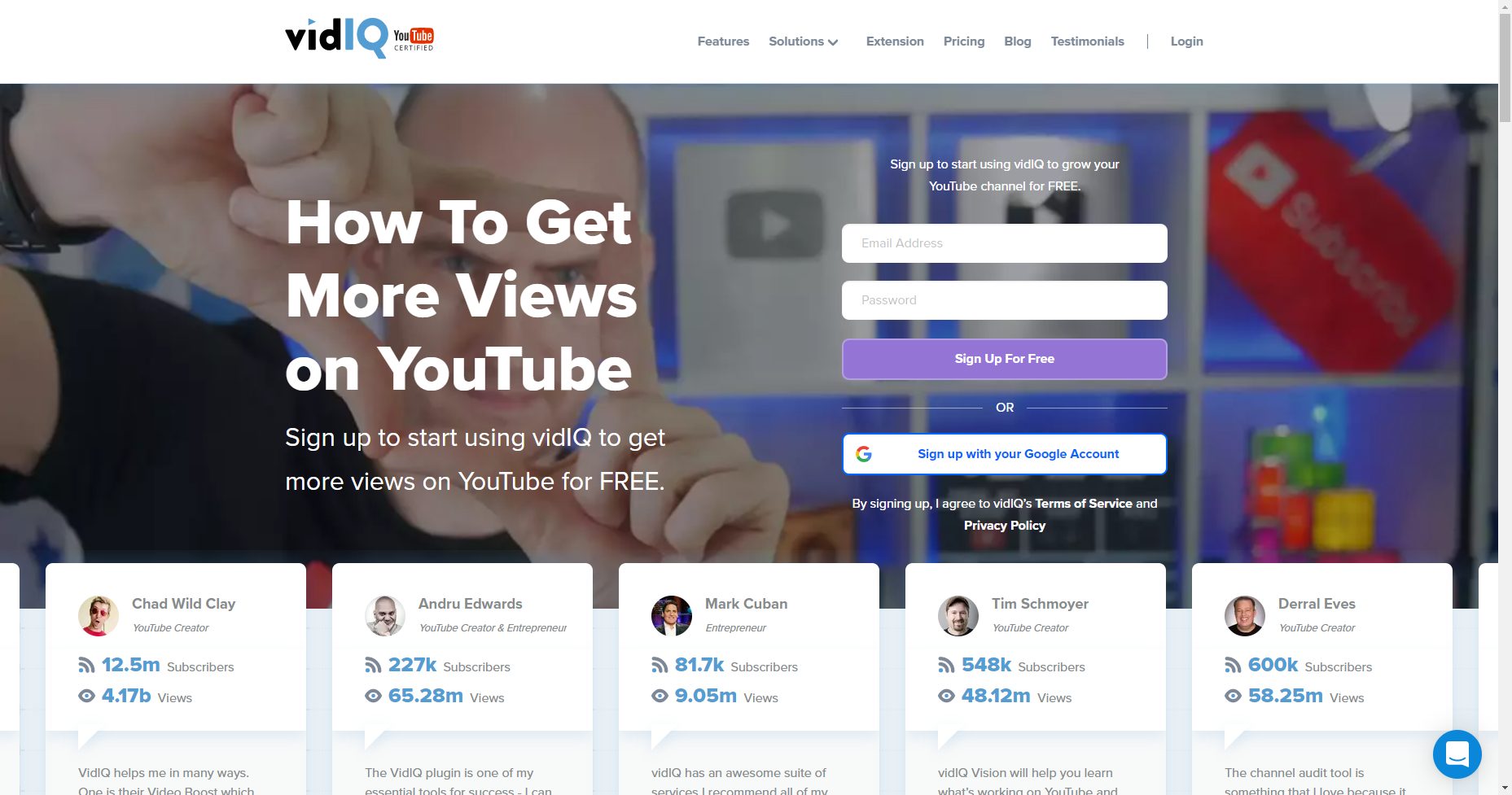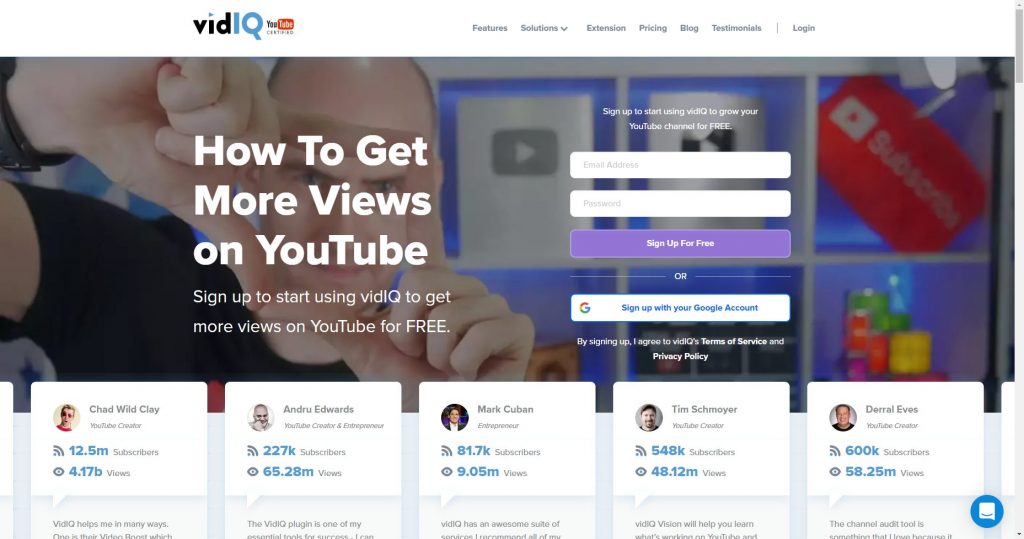 VidIQ is a browser extension that shows you the stats you need to track your YouTube performance. You can also add competitor channels to see how they compare to your own as well as set up email alerts to find trending topics. There's even a Facebook Syndication feature that lets you share your video instantly across social media platforms.
---
---
Identify Your Best Keywords
Descriptions and titles are important information for YouTube users. When you include the right keywords in your YouTube video descriptions and titles, users are better equipped to decide if your video is right for them. In this section, you'll find YouTube optimization tools that can help you find the keywords that will get your videos ranked and viewed.
4. YouTube Autosuggest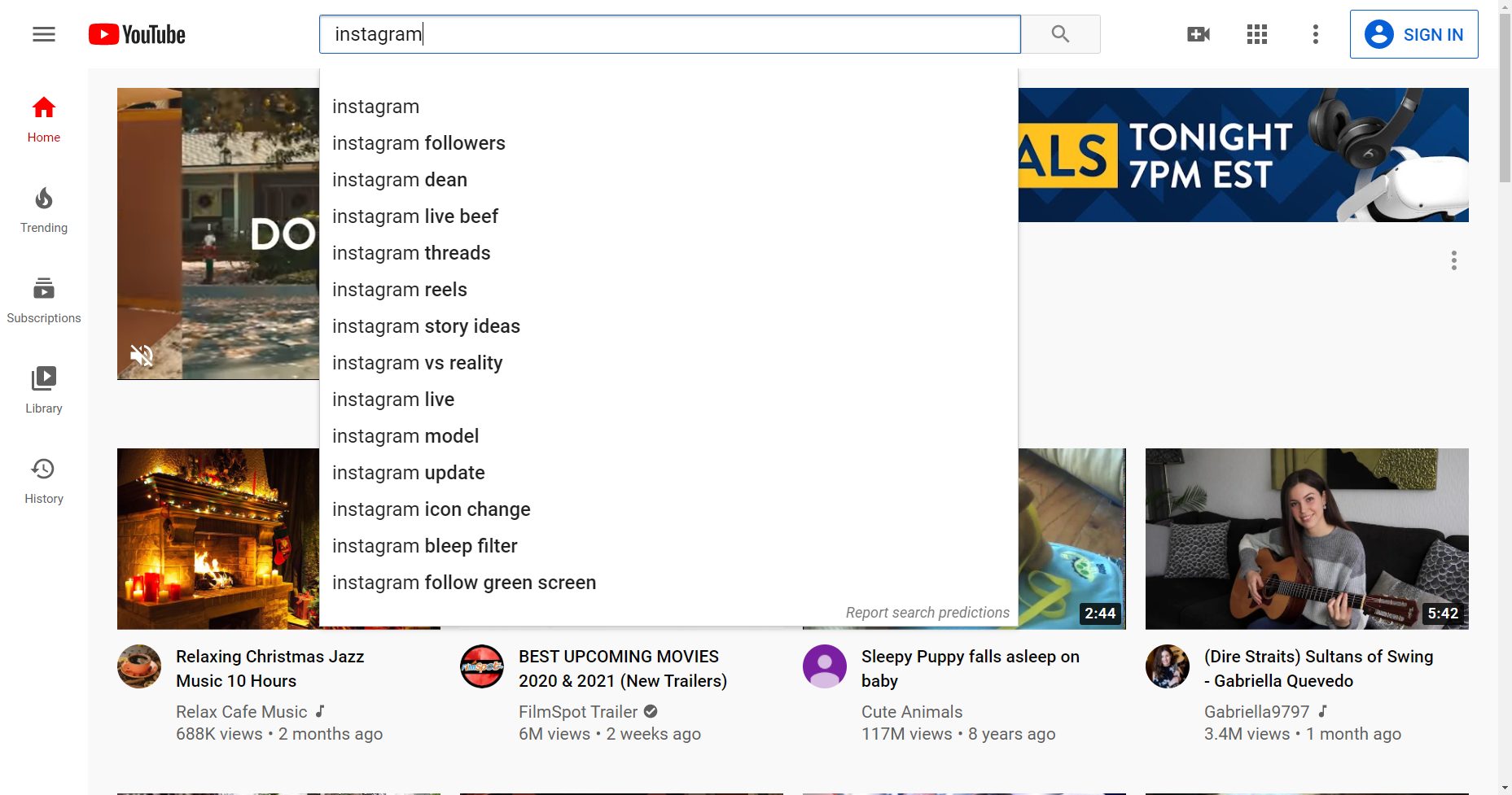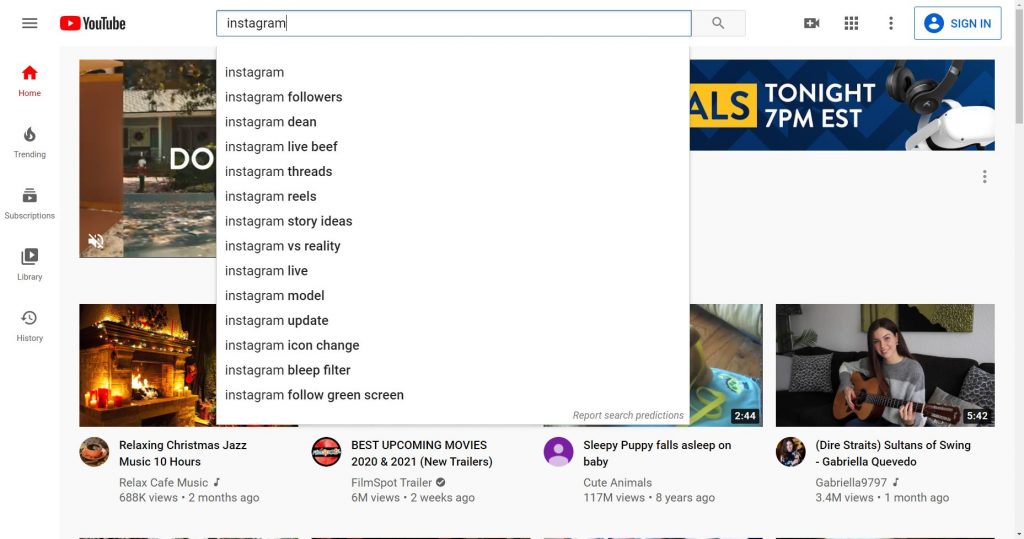 If you've ever searched for a video on YouTube, you know that the moment you start typing, YouTube starts offering suggestions for keywords and phrases to help you along:
This is a great tool for users but it's also an extremely useful tool for creators. Similar to Google Trends, you can enter your keyword or topic into the search field on YouTube and use the autosuggest results to find keywords that you should include in your video description, tags, and title.
---
5. Google Keyword Planner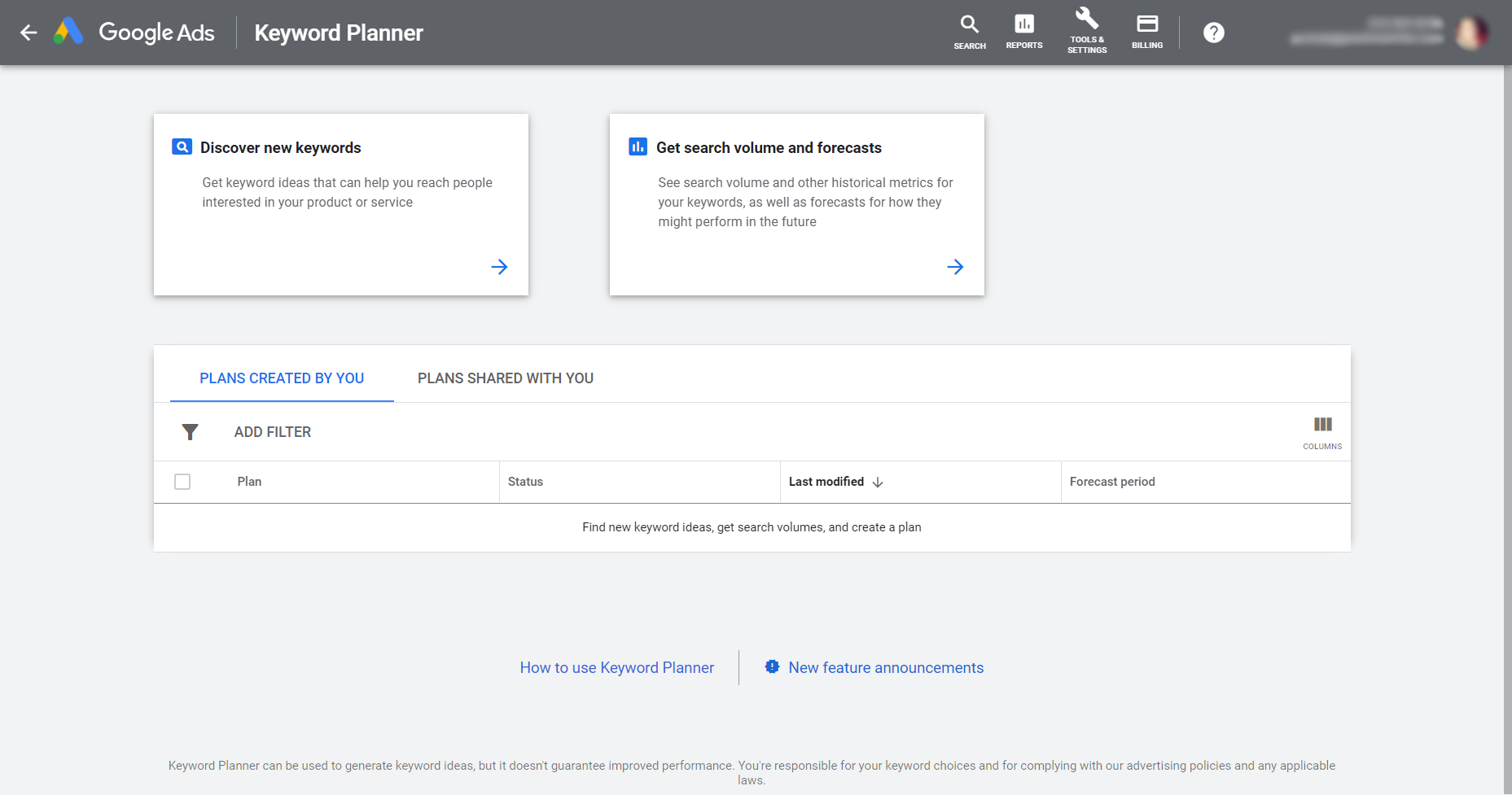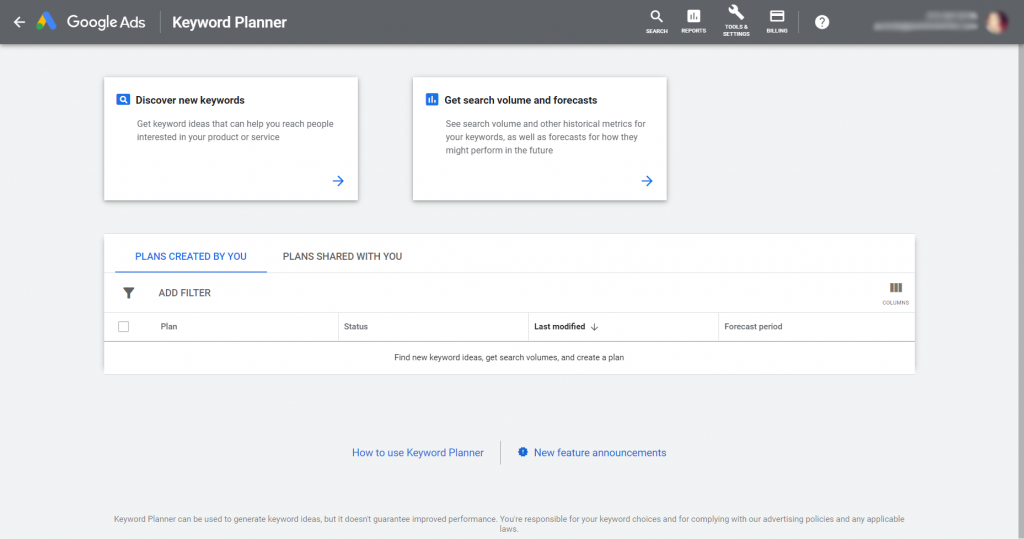 Google offers tons of free tools that creators can use to find just the right keywords to include in their content. Google Keyword Planner is a great tool. You can access Google Keyword Planner from your Google Ads dashboard (you don't have to run ads to use it). It will help you find the keywords that are worth the most for Google searches so you can plug those keywords into your YouTube descriptions and titles.
---
6. Keyword Tool (Keywordtool.io)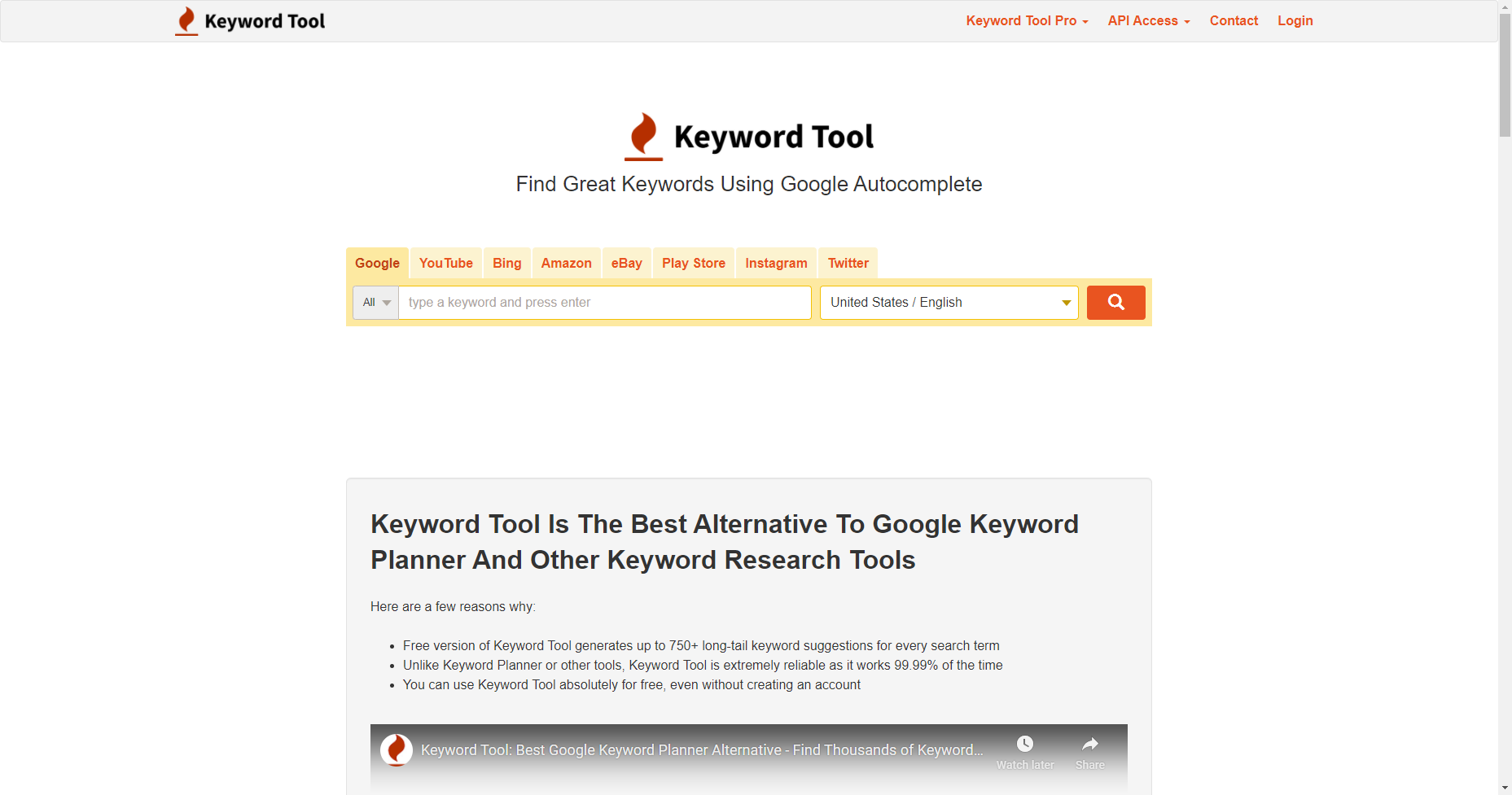 Keyword Tool is a freemium tool you can use to find topics that your viewers might be interested in based on what they're likely to search for. Just enter a high-level keyword or topic and Keyword Tool will give you suggestions in the form of questions, prepositions, and even hashtags. The paid version starts at $69/month and gives you access to search volumes, cost-per-click, competition data, and trends.
---
7. Rank Tracker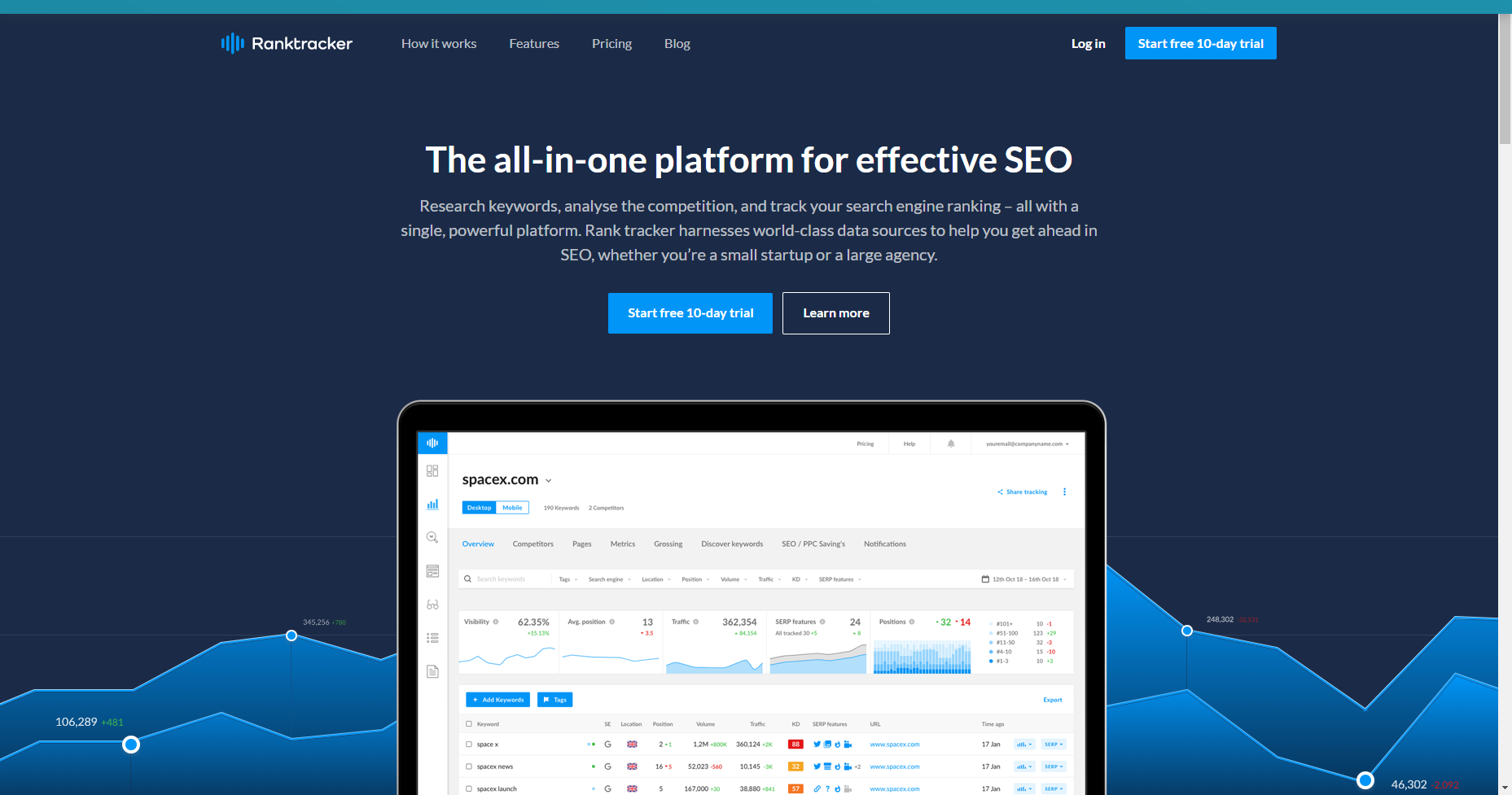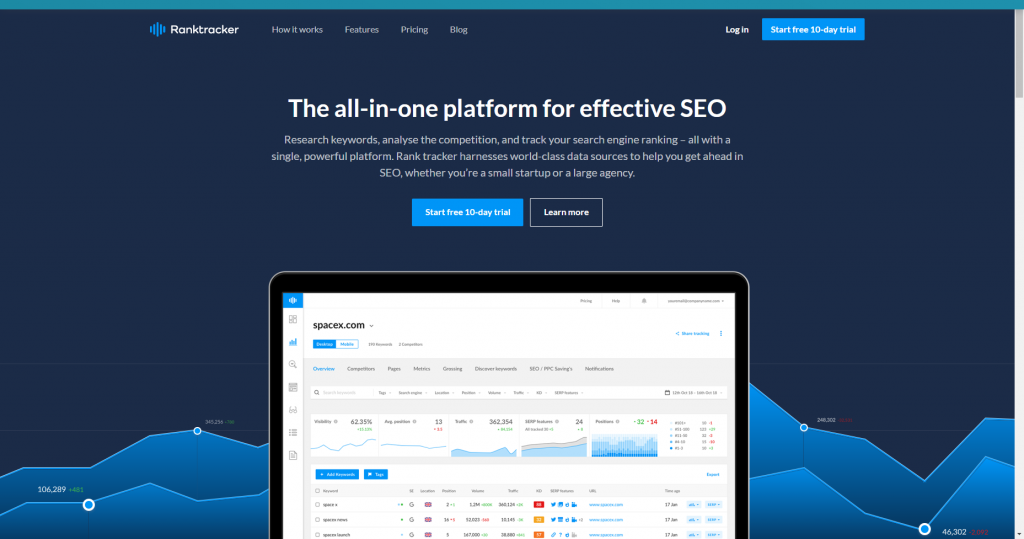 Rank Tracker is another freemium keyword research tool. You can use it to pull keywords from YouTube's suggestions and view search volume, competition, expected visits, and more. Rank Tracker is great for finding keywords that will put your videos in the running for that coveted featured snippet position that puts you at the top of the search results. The paid version starts at $72/year.
---
8. Ahrefs Keywords Explorer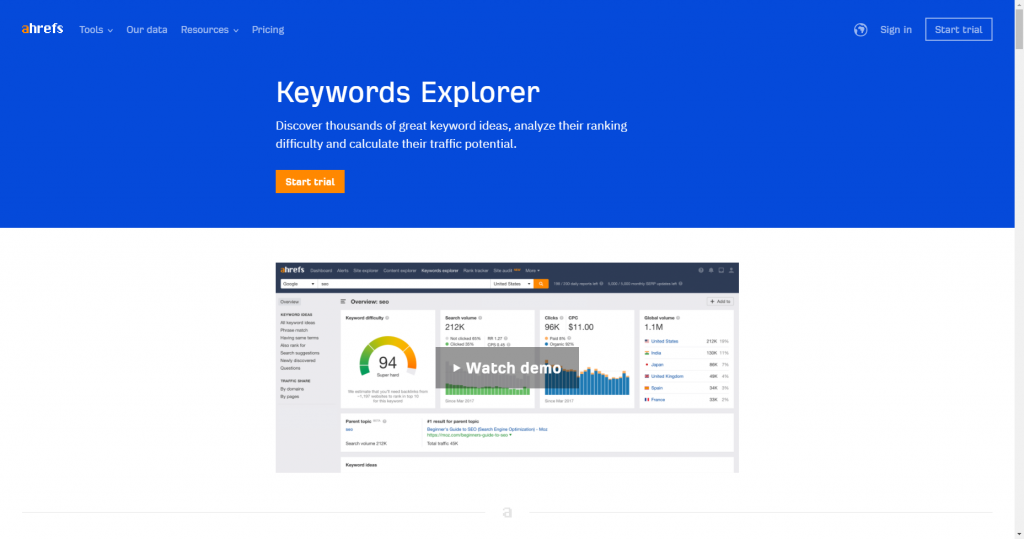 Ahrefs Keywords Explorer has one of the largest databases of YouTube keywords. You can search for your keyword and find local and global search volume, clicks, click percentage, and clickstream data so you can find out how many people search a certain term on YouTube each month. There are also keyword ideas reports that can give you some great keyword or topic ideas.
---
9. Kparser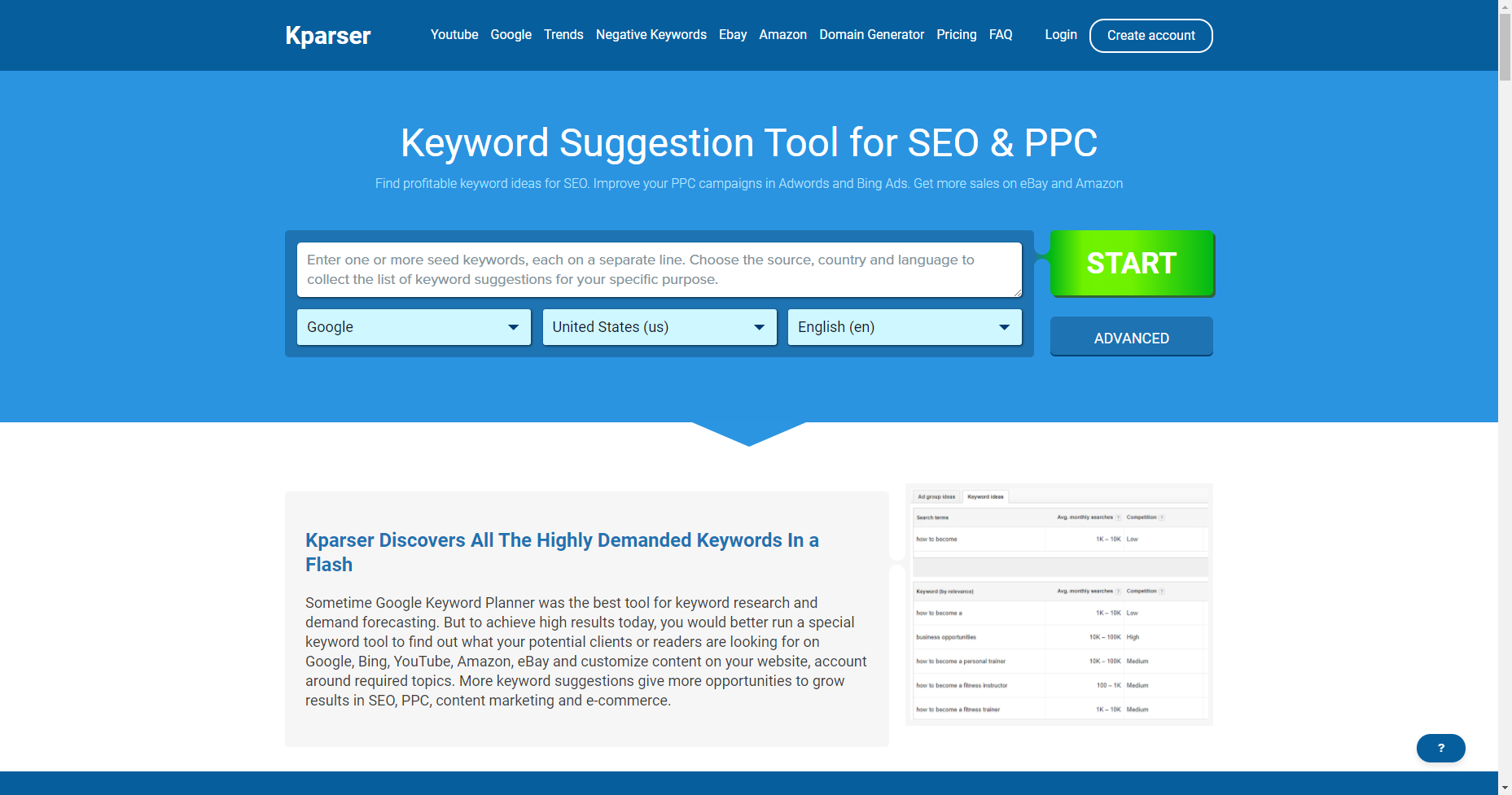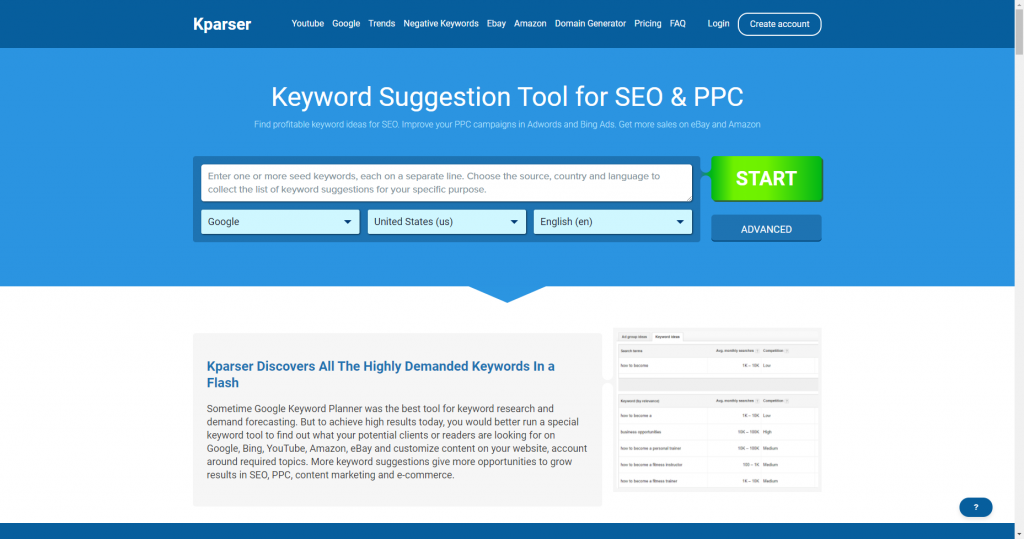 Kparser is another easy-to-use paid keyword research tool that focuses on long-tail keywords. You can add keywords before and after your target keyword (similar to Keyword.io) but Kparser lets you choose the parsing depth.
---
10. YTRank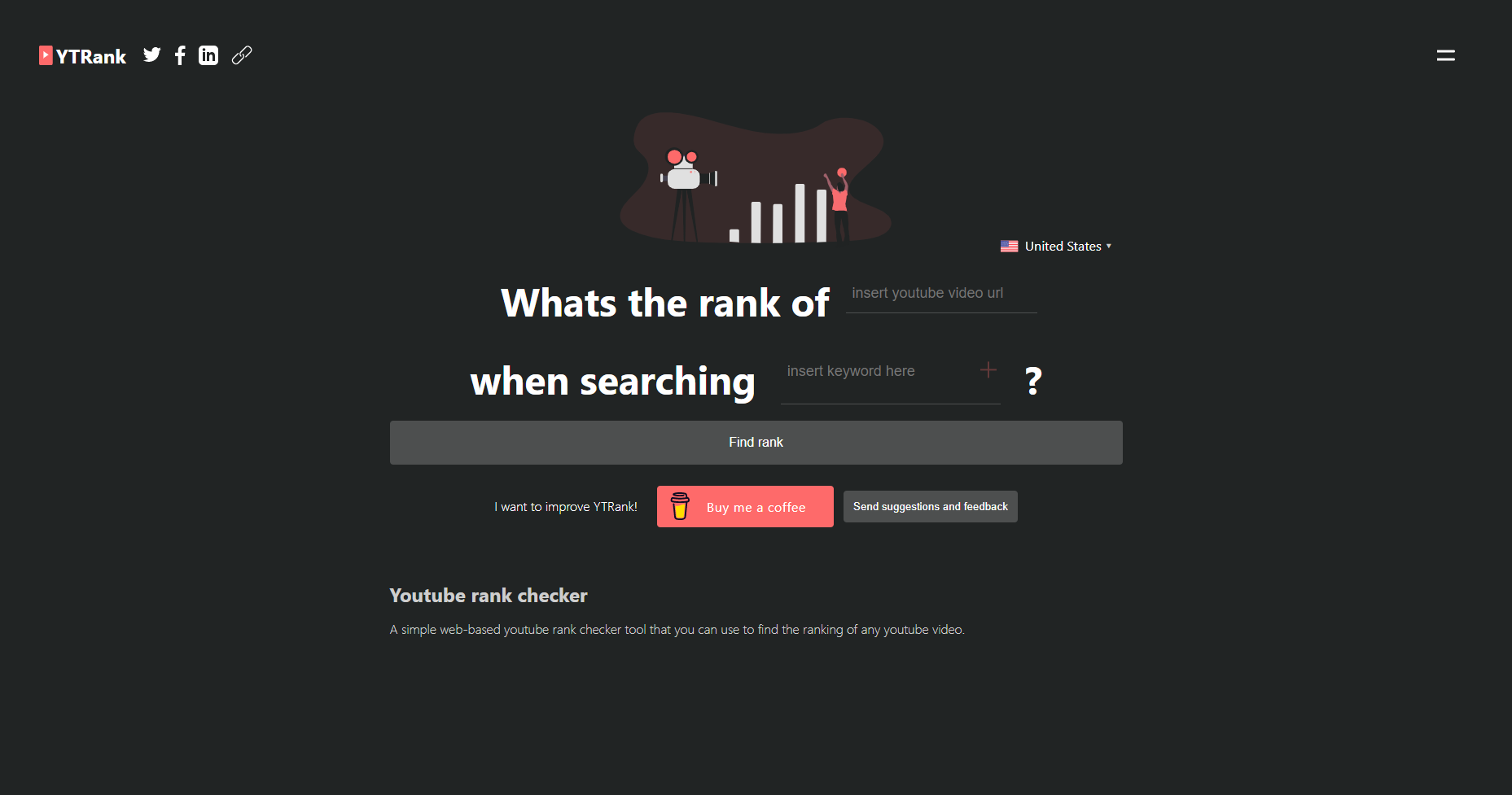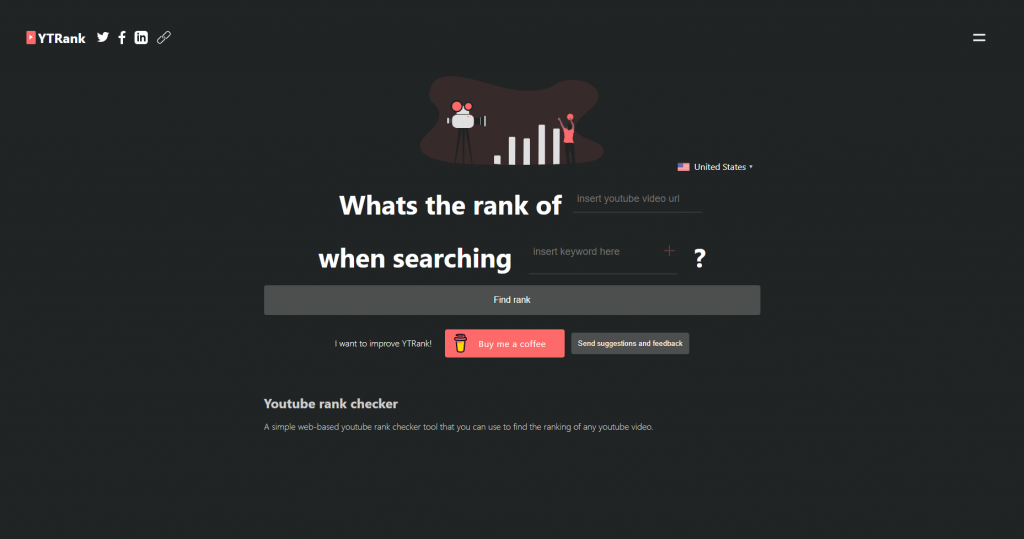 YTRank is a super simple free tool you can use to track YouTube rankings for a target keyword. Just choose the location you want, add your YouTube video URL, and add your keywords.
---
Research Profitable Tags
YouTube tags are words and phrases that let YouTube know what your video is about. Like keywords, tags are an important ranking factor in YouTube's search algorithm. Here you'll find YouTube optimization tools that will help you find the most profitable tags for your YouTube videos.
11. RapidTags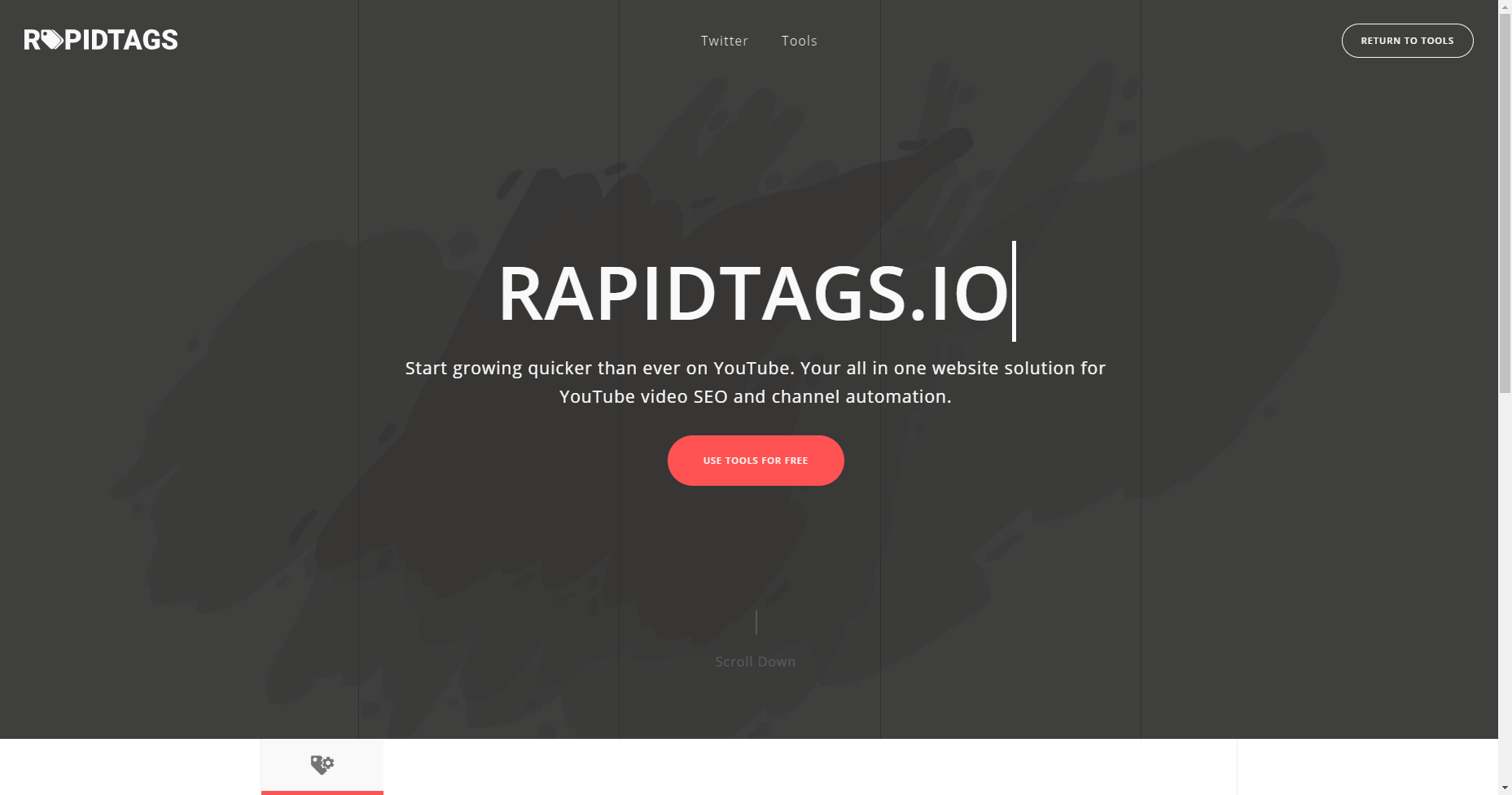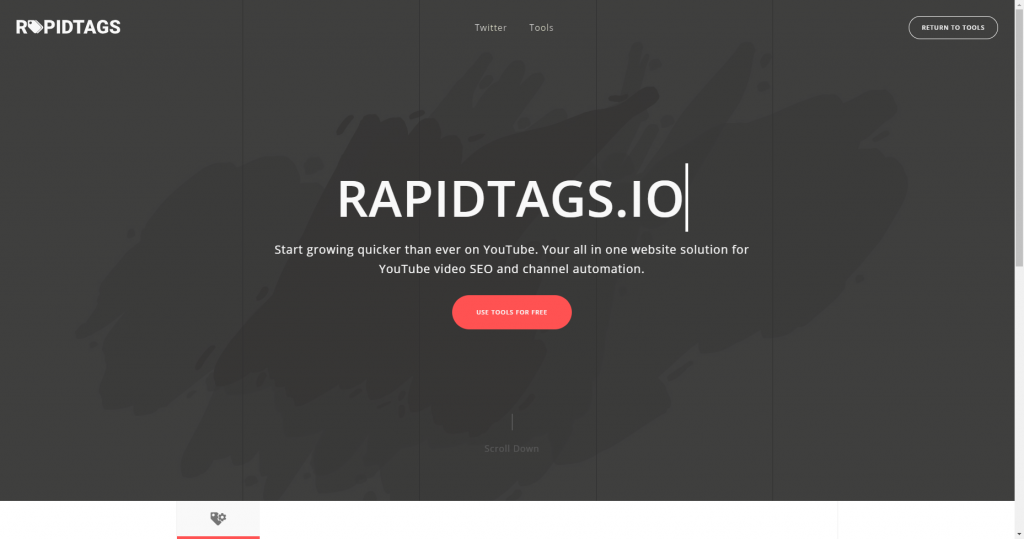 RapidTags is a free tool that quickly generates tags you can use for Youtube. You can apply a language filter for different locations. Just enter your target keyword into the search box and you'll get a list of tags you can use on your YouTube videos.
---
12. TagsYouTube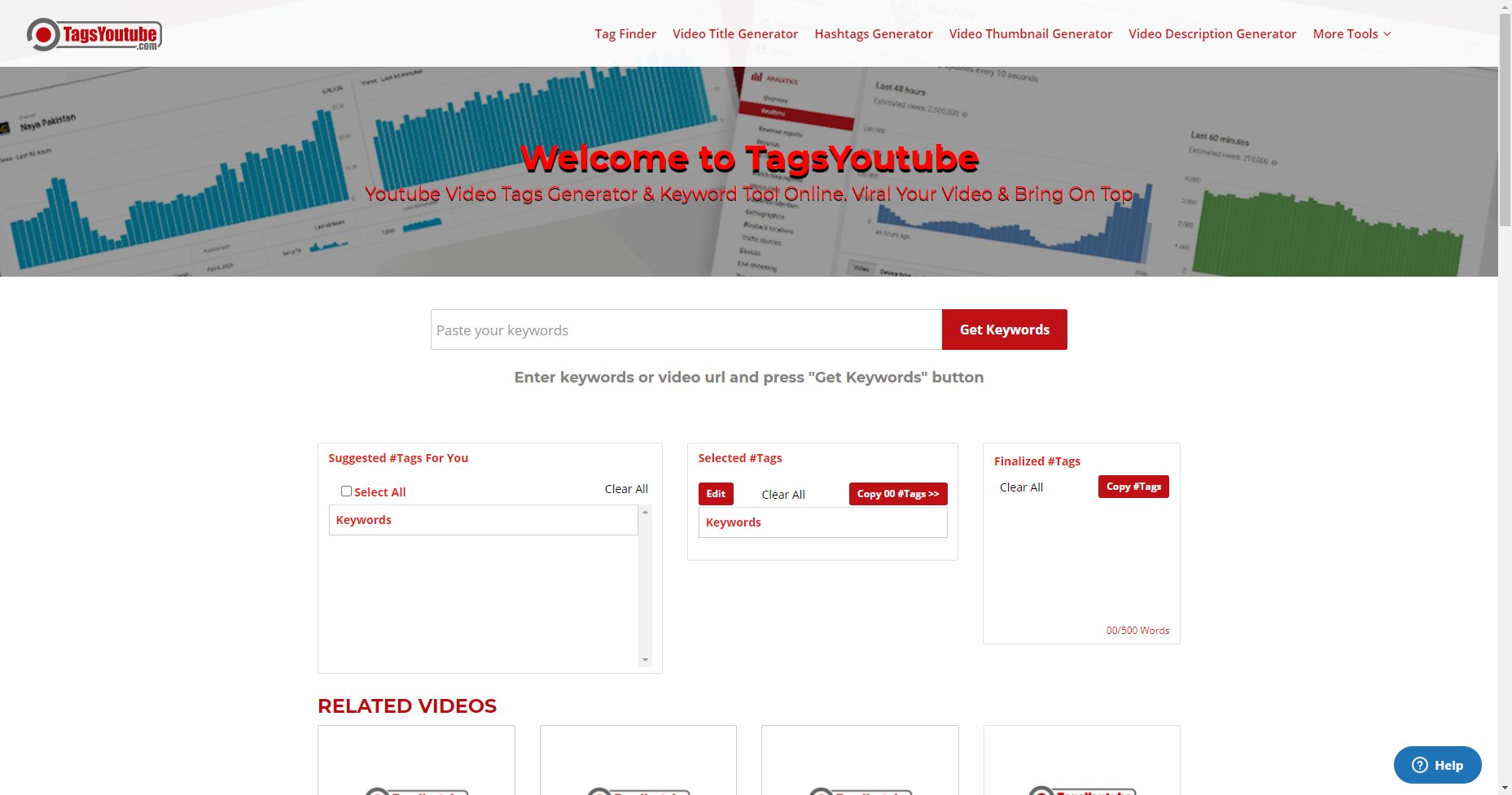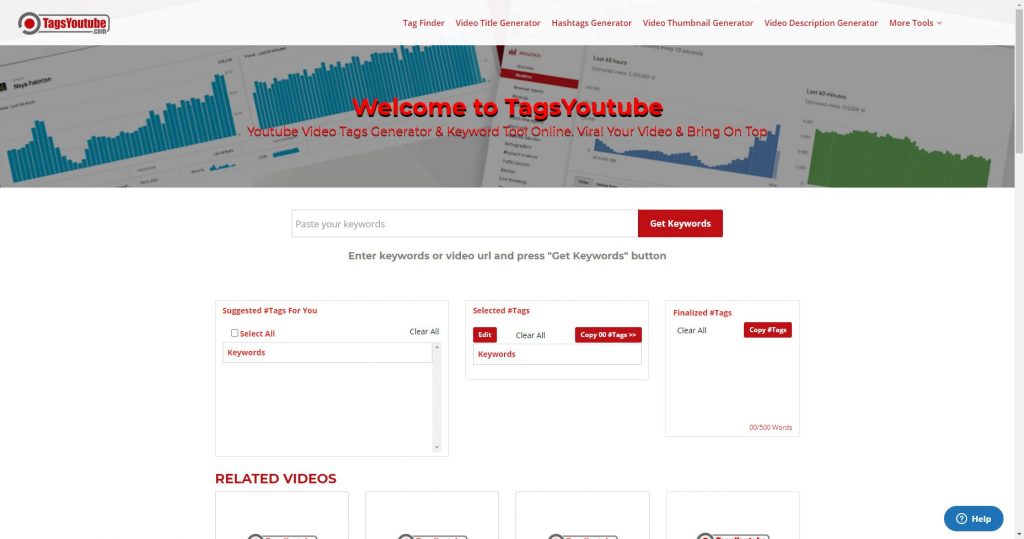 Similar to RapidTags, TagsYouTube lets you enter your target keyword to get a list of related tags you can add to your YouTube content. This tool also includes features like a thumbnail generator, advanced title, and description.
---
Find Out What Your Competitors Are Doing
Researching your competitors on YouTube is a great way to come up with better video marketing strategies of your own as well as get inspiration for new content. In this section, you'll find YouTube optimization tools that will help you get a leg up on your competition.
13. Rival IQ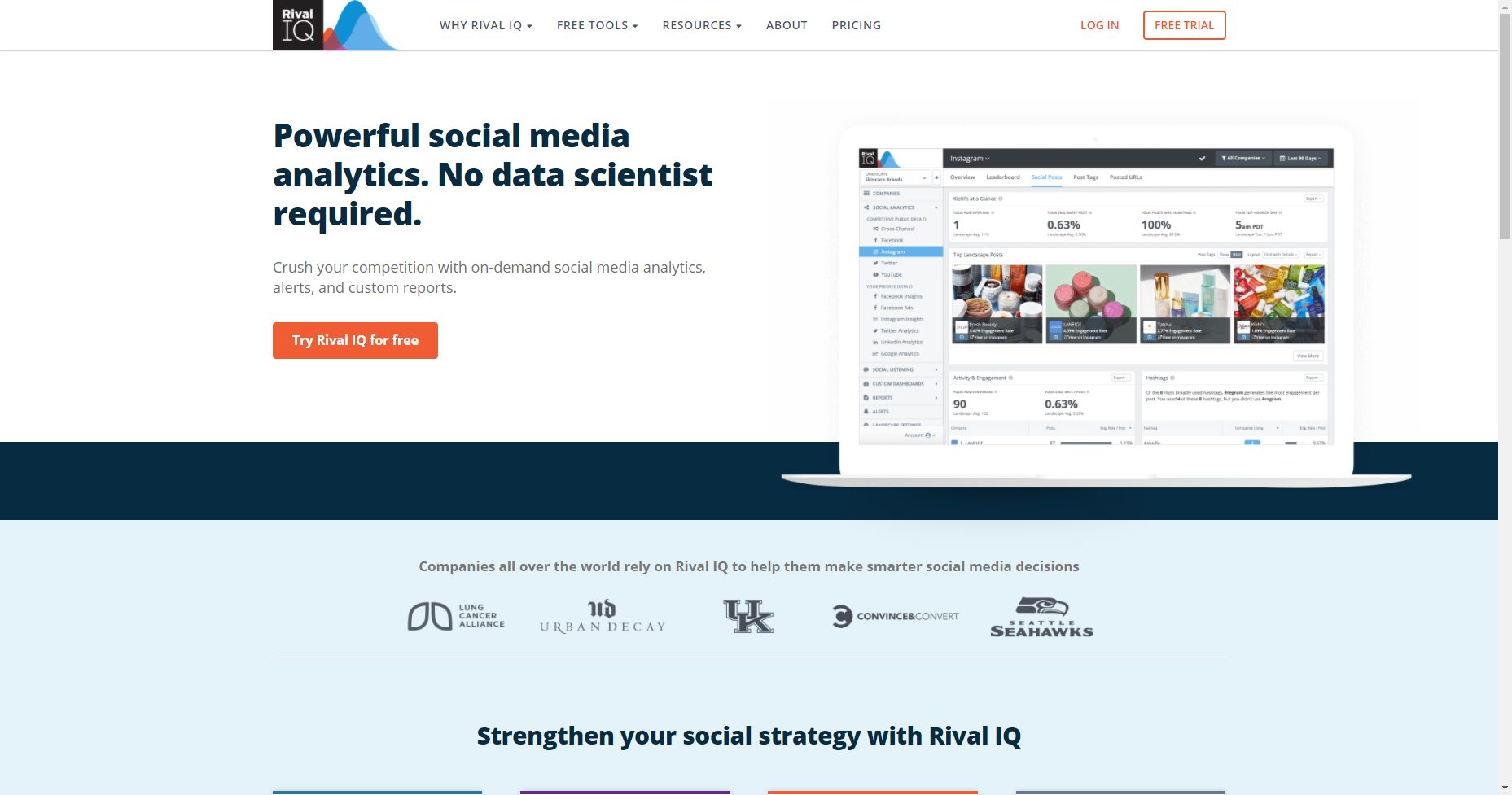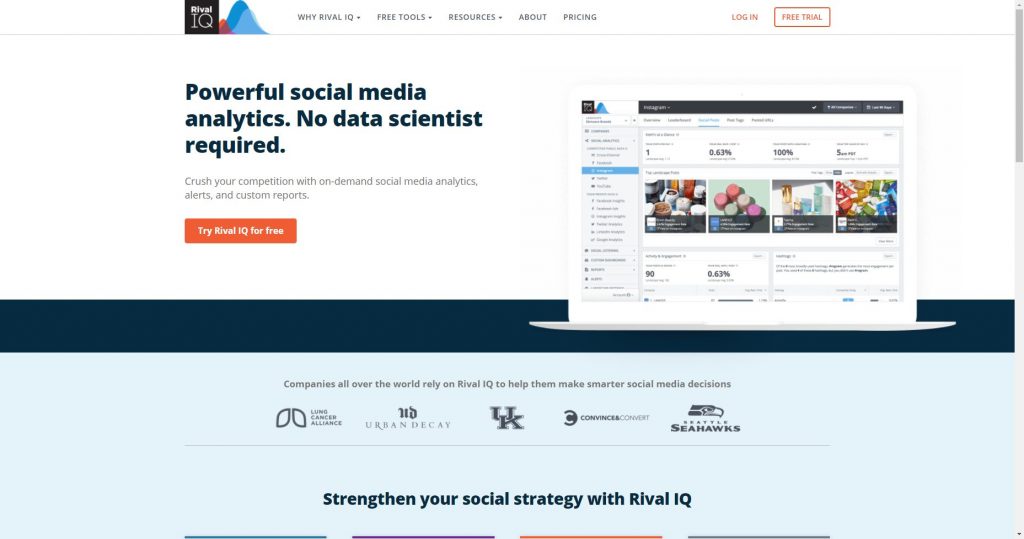 Rival IQ offers YouTube analytics information that will help you understand your competitors so you can make better decisions about your own channel and get better results. Rival IQ will show you how often your competitors post content, the engagement their content gets, likes, dislikes, subscribers, views, comments, and more.
---
14. SE Ranking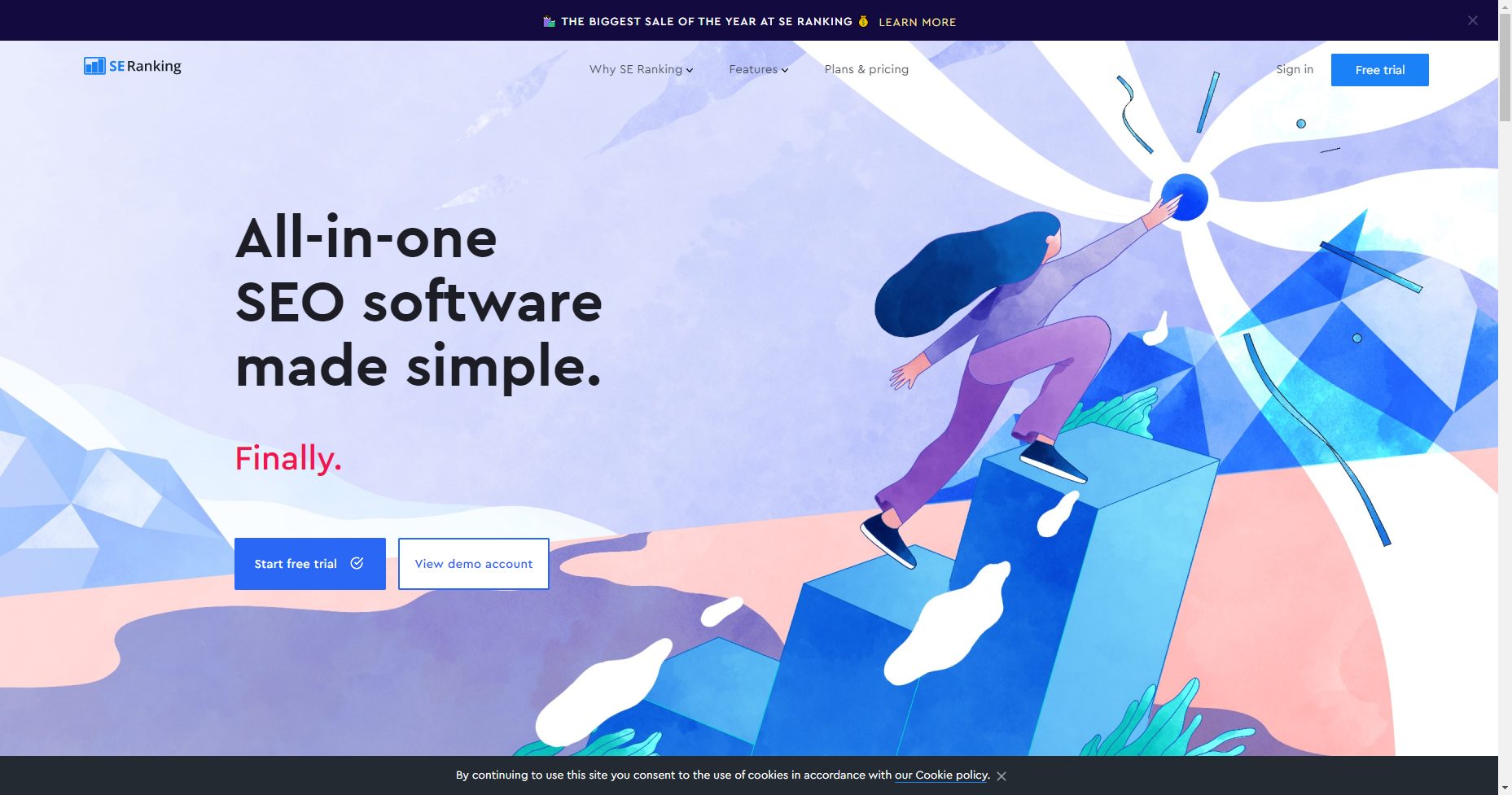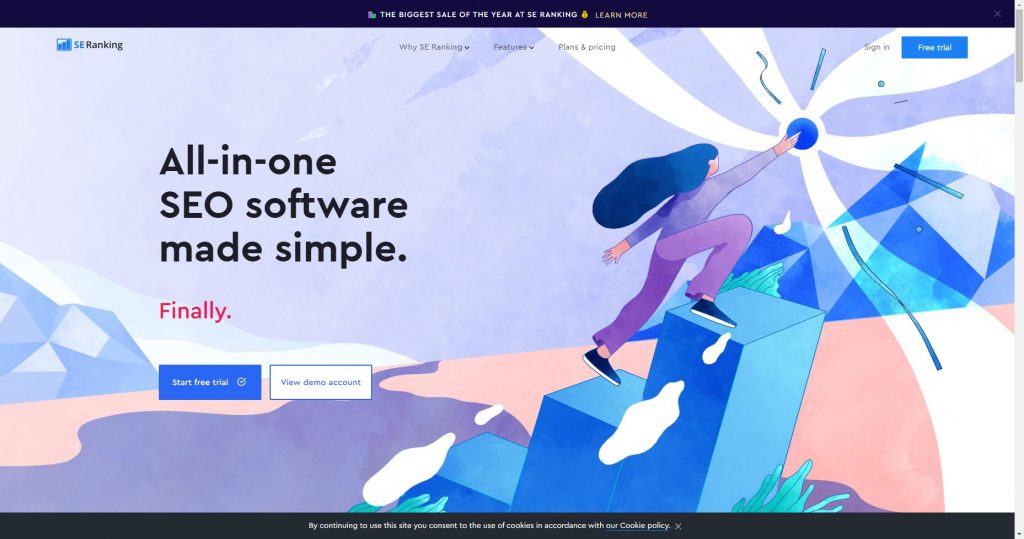 SE Ranking is a keyword tracking tool that lets users run daily checks on YouTube rankings for any location and device. You can even set a target URL for each search and all of the non-target URLs will show up in red. You can track rankings on five search engines and up to five competitors.
---
15. SerpStat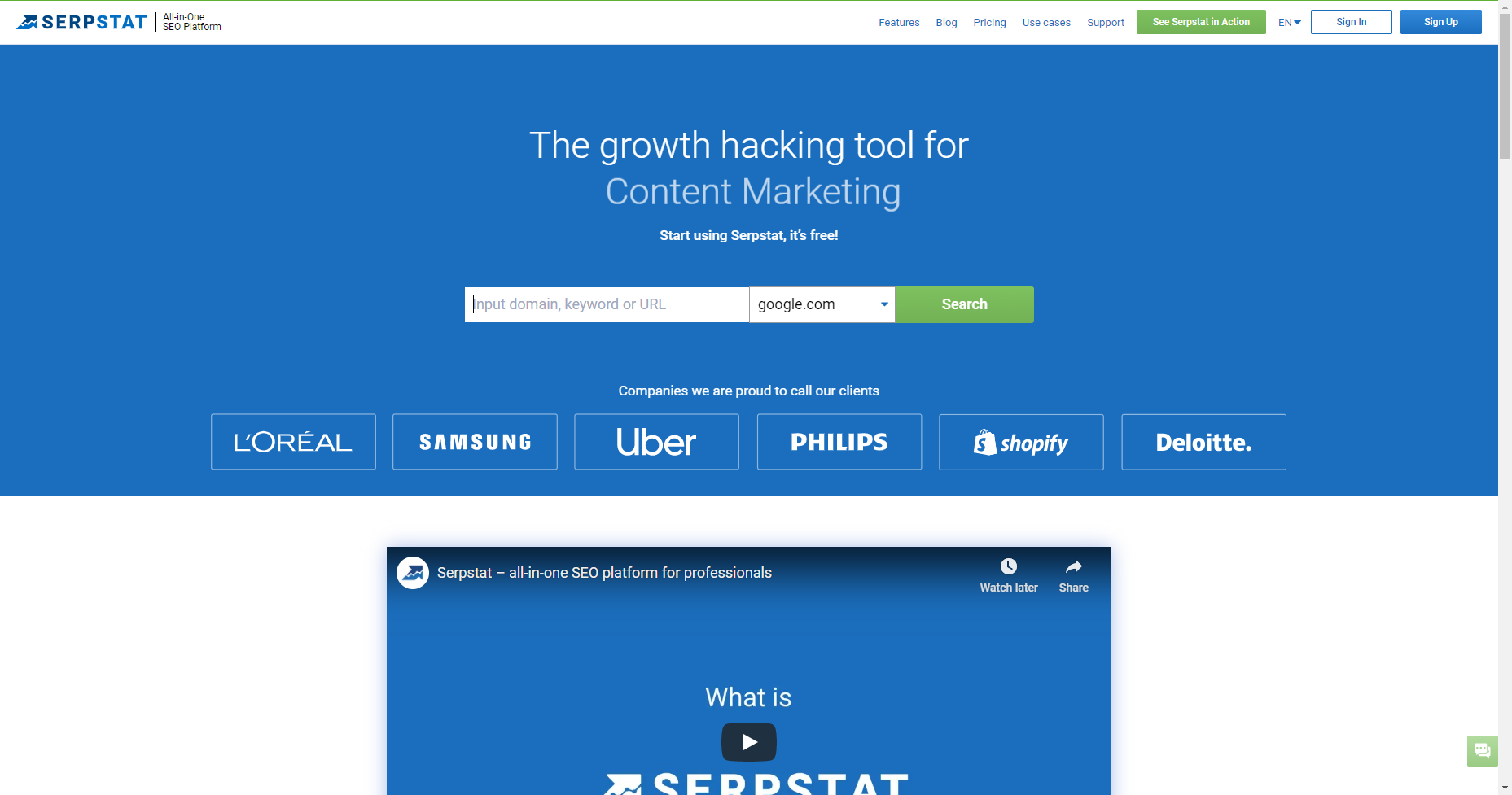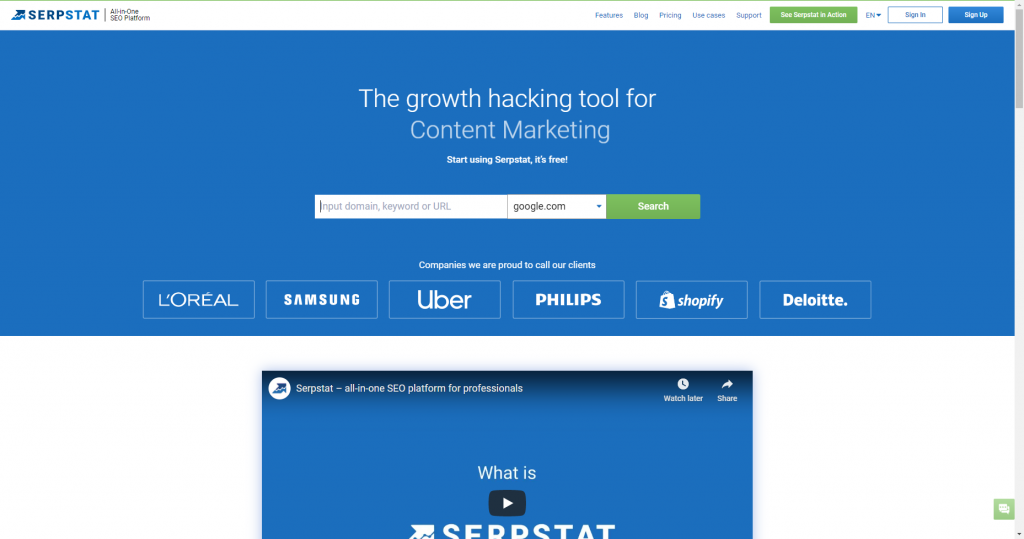 SerpStat is a keyword research tool that gives you insight into what your competitors are doing. You provide one target keyword and SerpStat will provide suggestions that you can rank for as well as finding search terms that potential leads are looking for.
---
16. TagsForYouTube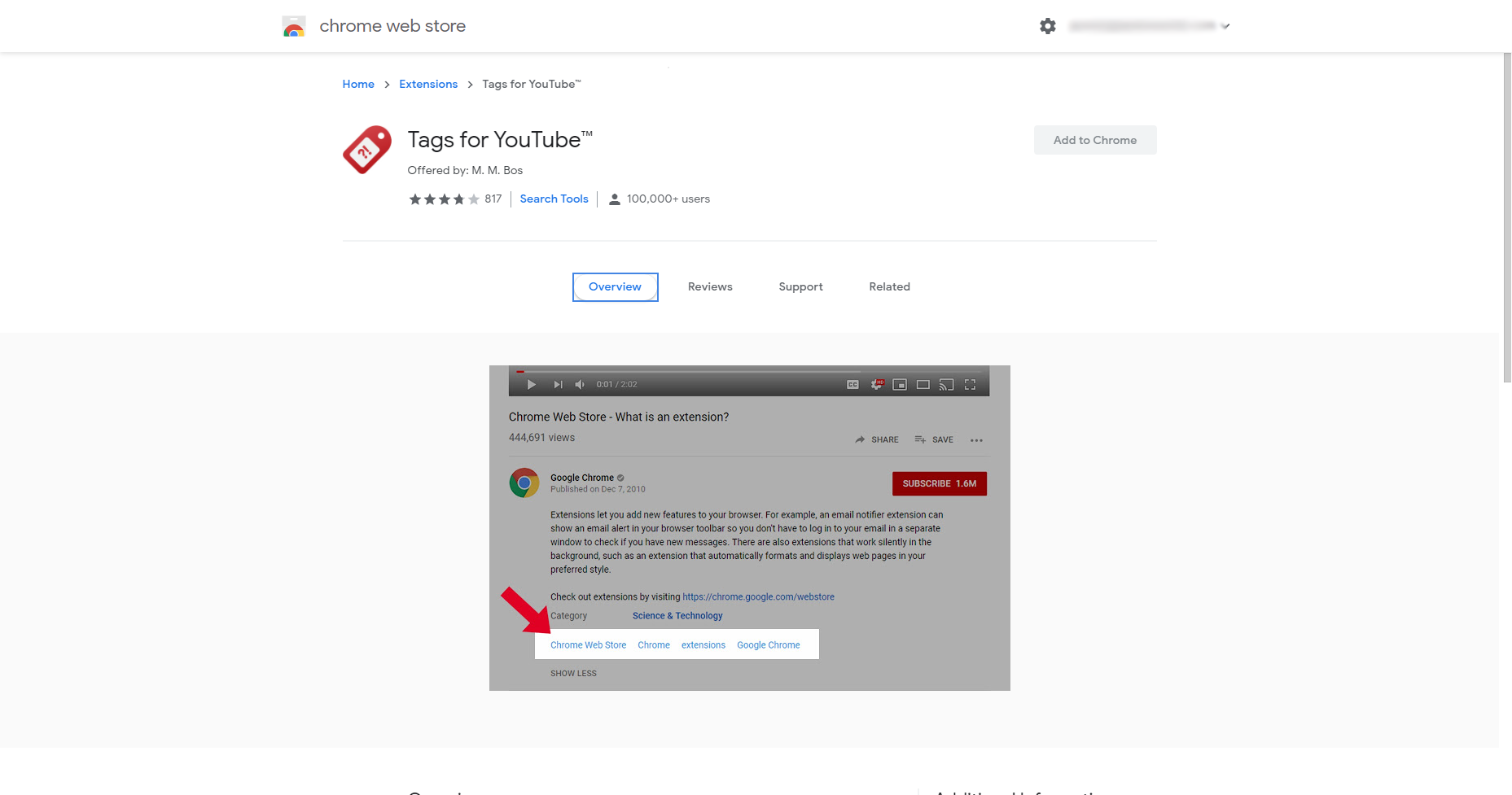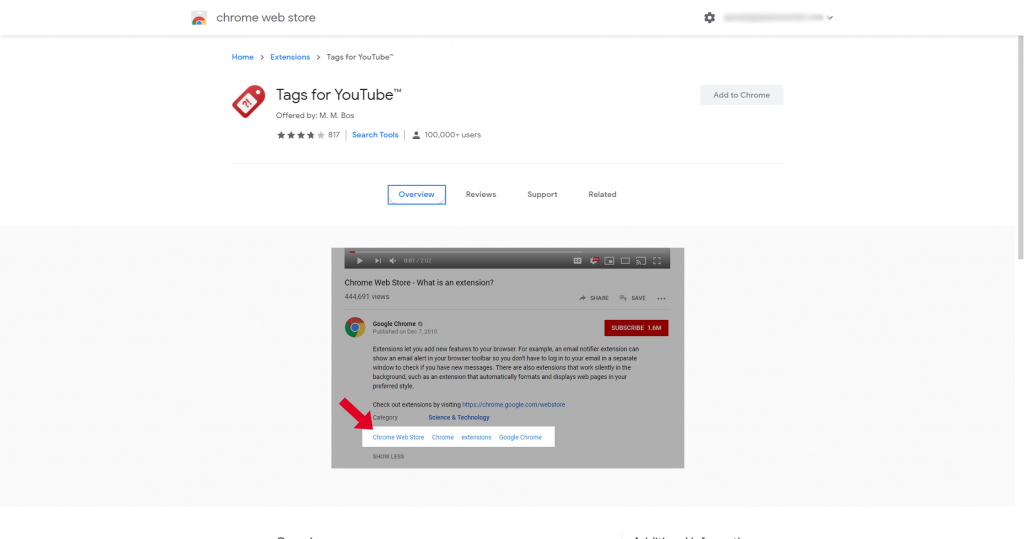 The free TagsForYouTube Chrome extension lets you see the video tags for any video by clicking show more under the video description. This is a great way to find out what tags your competitors are using in their videos so you can use them, too.
---
Keep Your Comments Clean
Moderating your YouTube comments is important. Not only do comments play into YouTube's algorithm, but keeping your comments clean helps to keep the information your audience receives accurate and improves your brand's reputation and credibility. Here you'll find YouTube optimization tools that will help keep your comment sections safe.
17. YouTube's Comment Moderation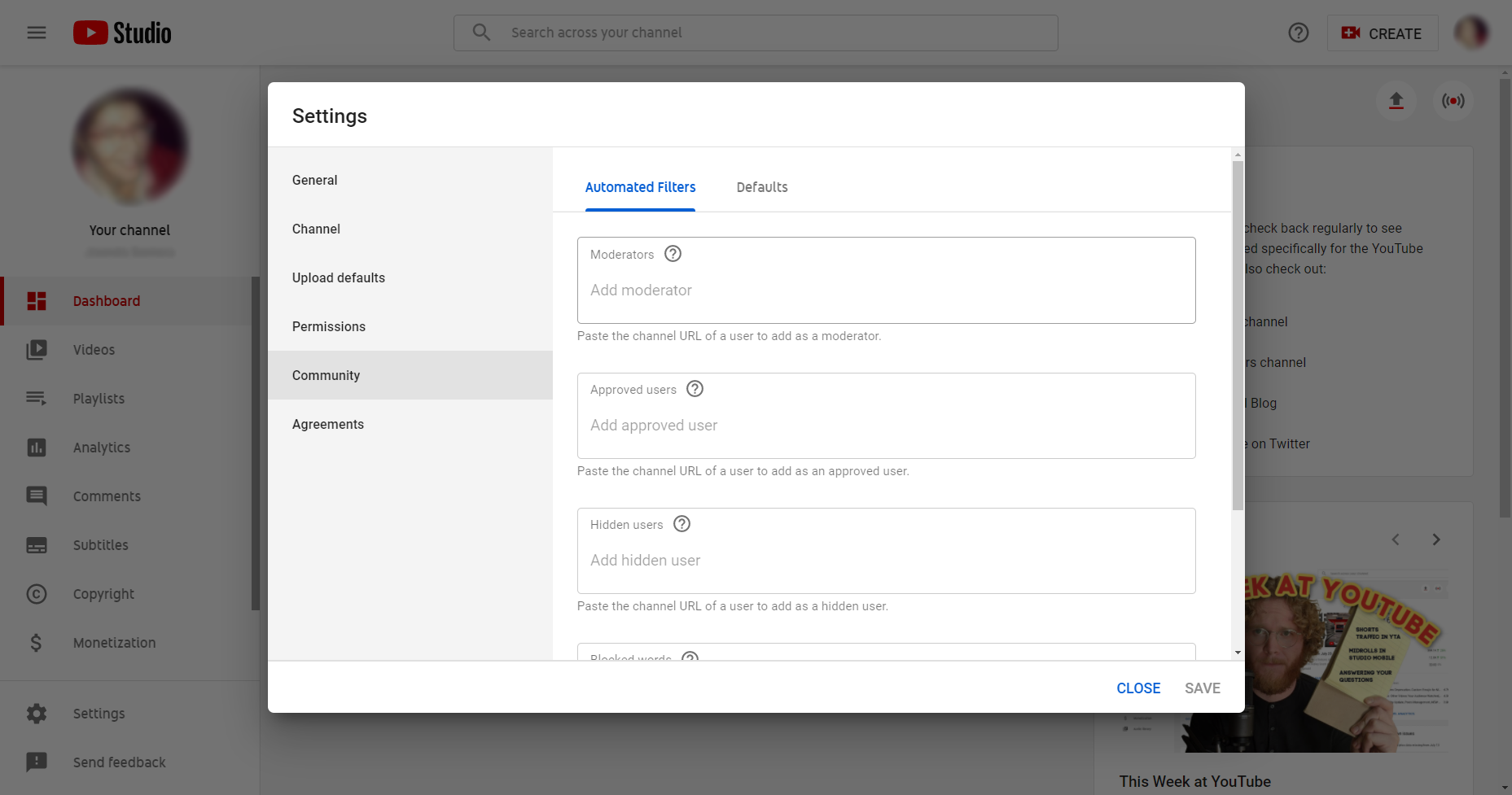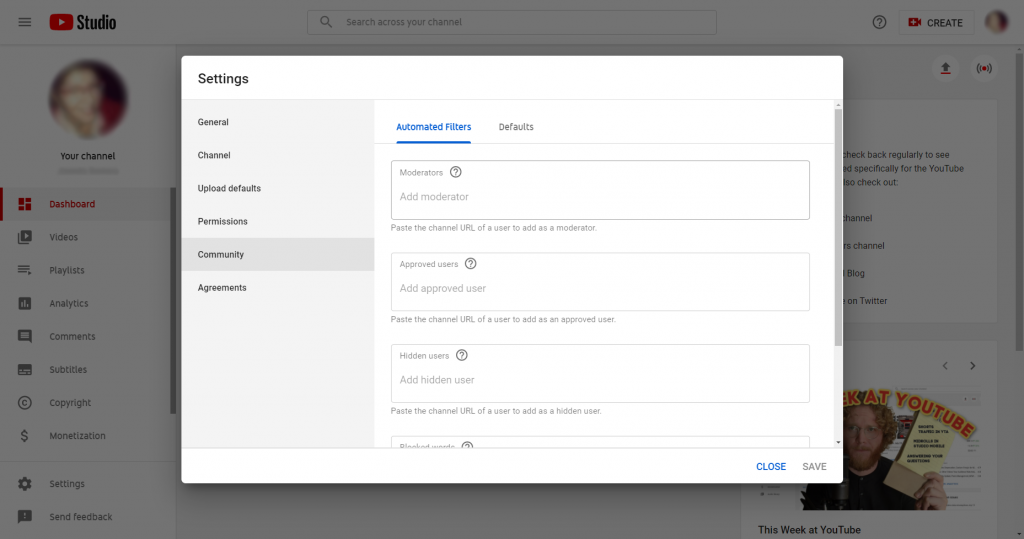 YouTube's built-in comment moderation tool lets you customize settings to automatically filter out comments that are inappropriate. You can add specific users to approve their comments automatically, enter a list of words you want to block, and block messages that include hashtags and URLs.
---
18. Smart Moderation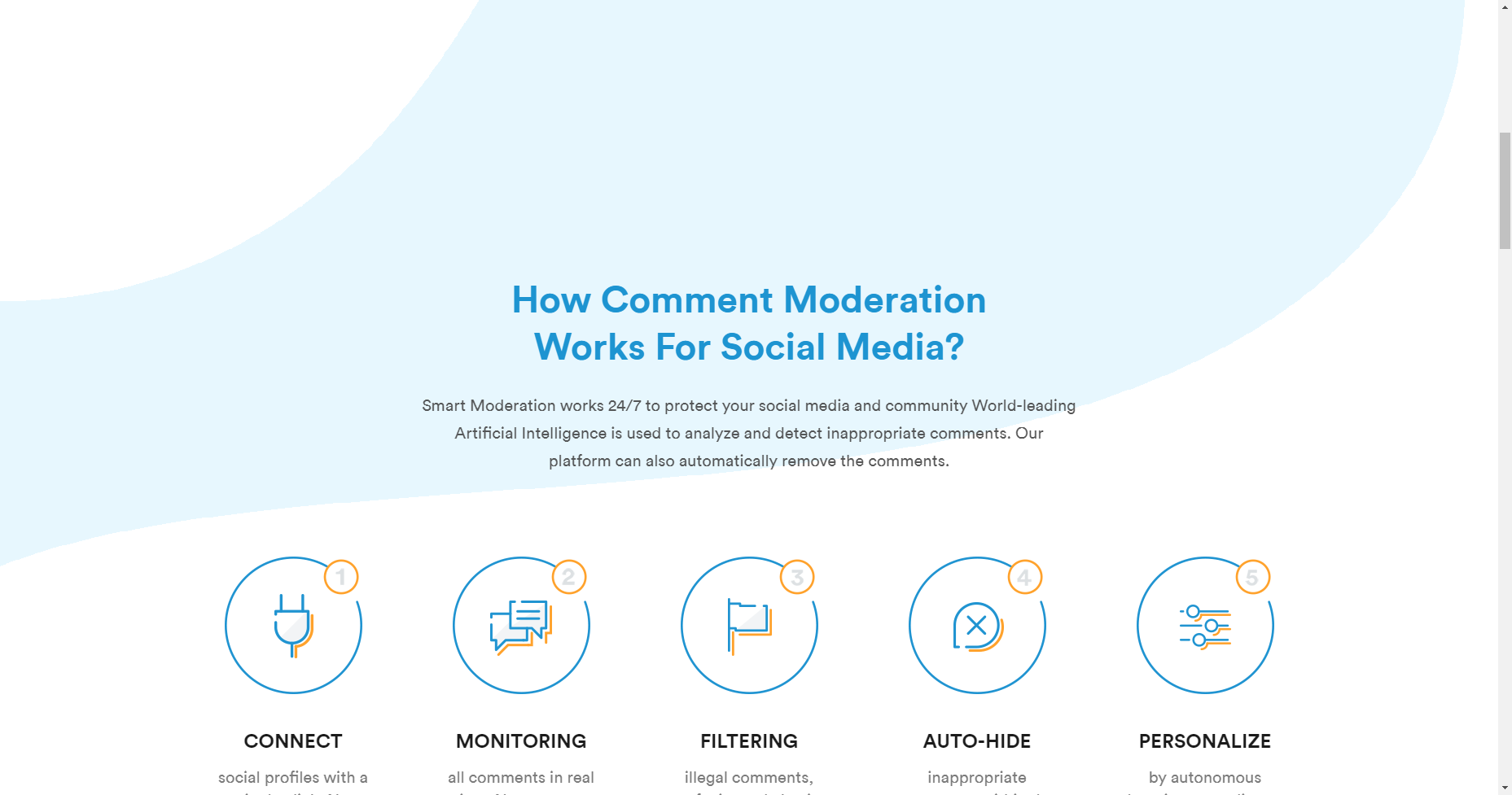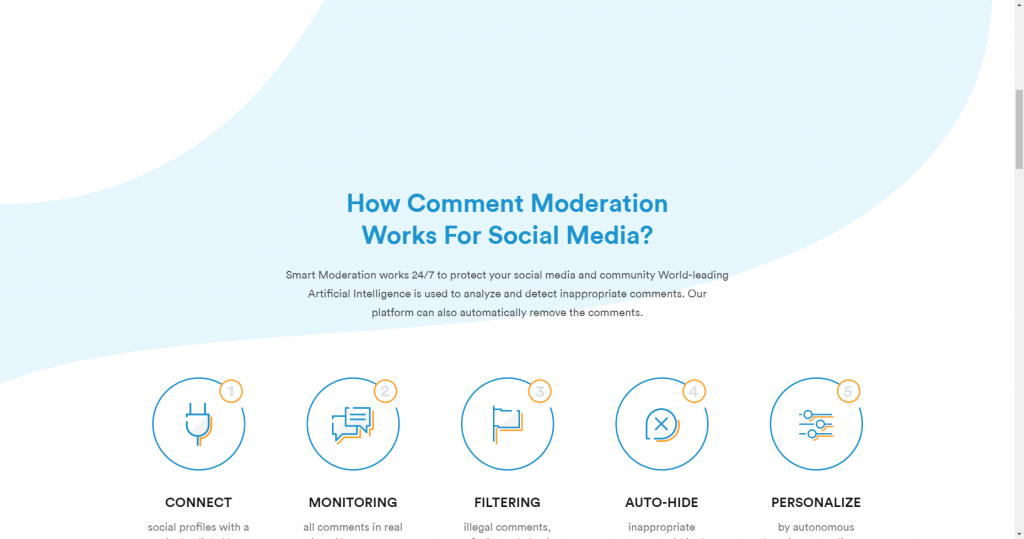 Smart moderation is a paid tool that provides comment moderation for social media platforms. It connects to your social profiles and deletes unwanted comments as they're posted. It's AI-based so can moderate comments nearly as well as a human can. And, thanks to the AI, the tool learns the longer you use it. Pricing starts at $79/month.
---
Create Great Videos
Creating great YouTube videos starts with a great topic but you'll also need to create eye-catching YouTube thumbnails and edit your video to ensure that it flows well—and to add titles and visual effects. Here you'll find YouTube optimization tools that will help you create YouTube videos people want to watch.
19. Google Trends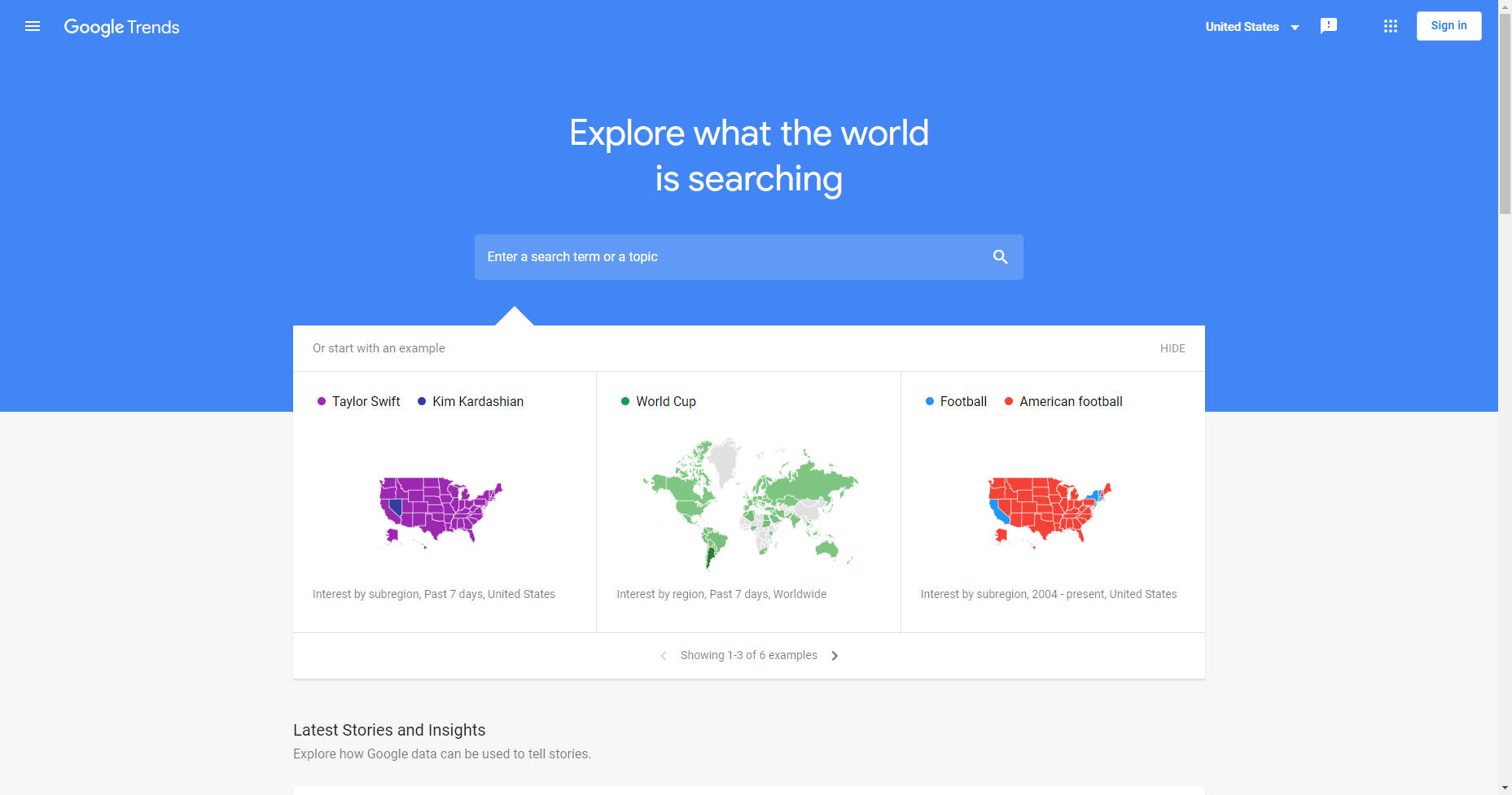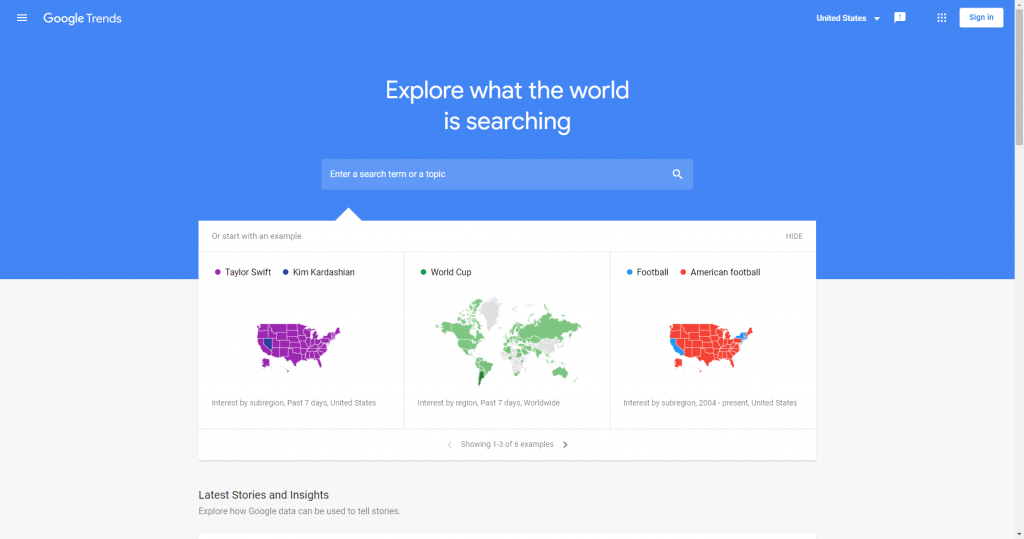 Google Trends is an easy-to-use option for finding excellent video topics. Simply type in your general topic or keyword and specify YouTube Search. From there, you can choose a location, category, and time period to get the most relevant results.
---
20. Camtasia
Camtasia is a brilliant YouTube opti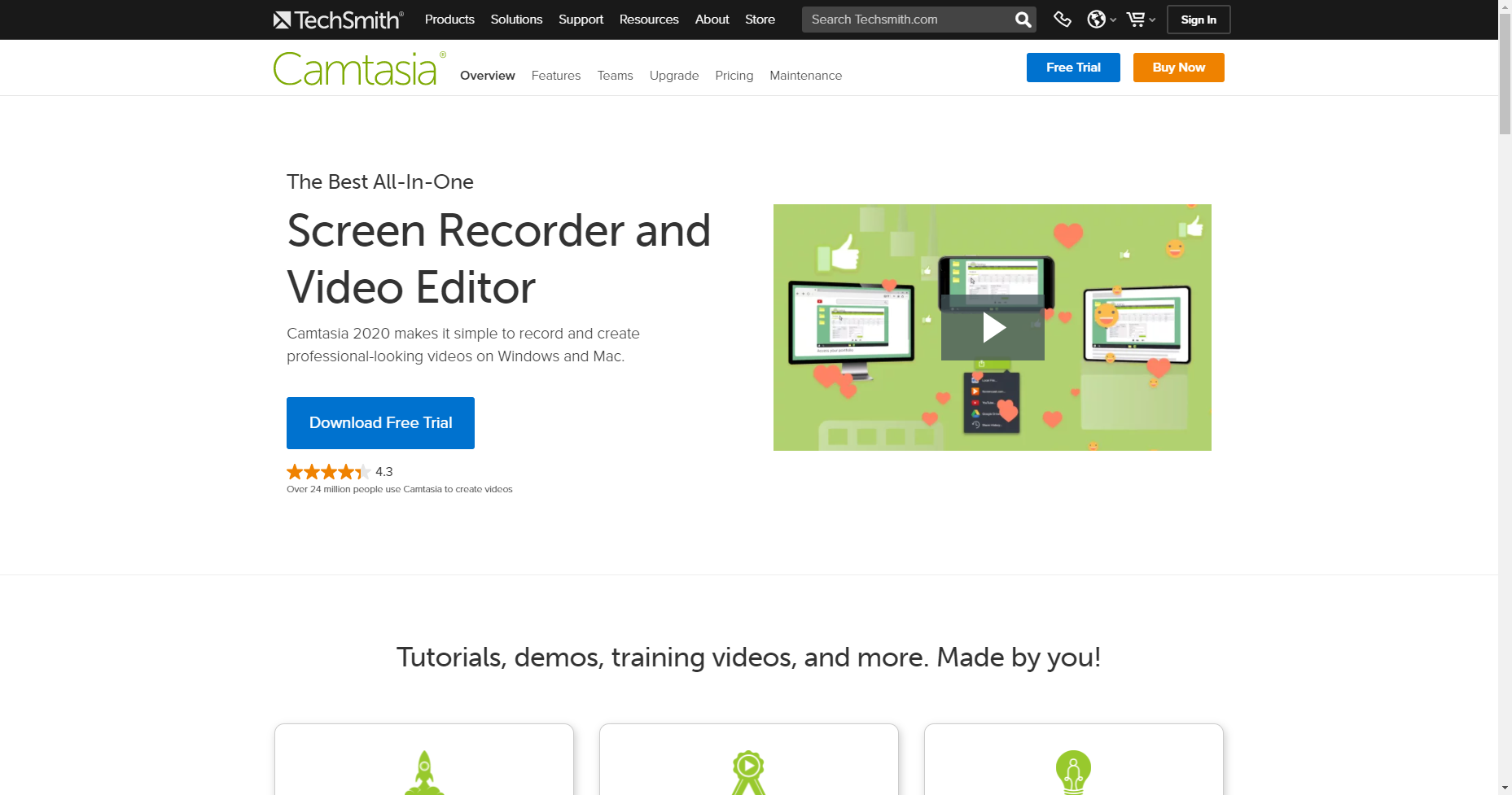 mization tool for those of us who do webinars, tutorials, and presentations because it gives you a way to record your screen, including the movement of your mouse and keystrokes. You can then edit your videos to add effects, animations, annotations, quizzes, notes, and more as well as including music or narration.
---
21. Canva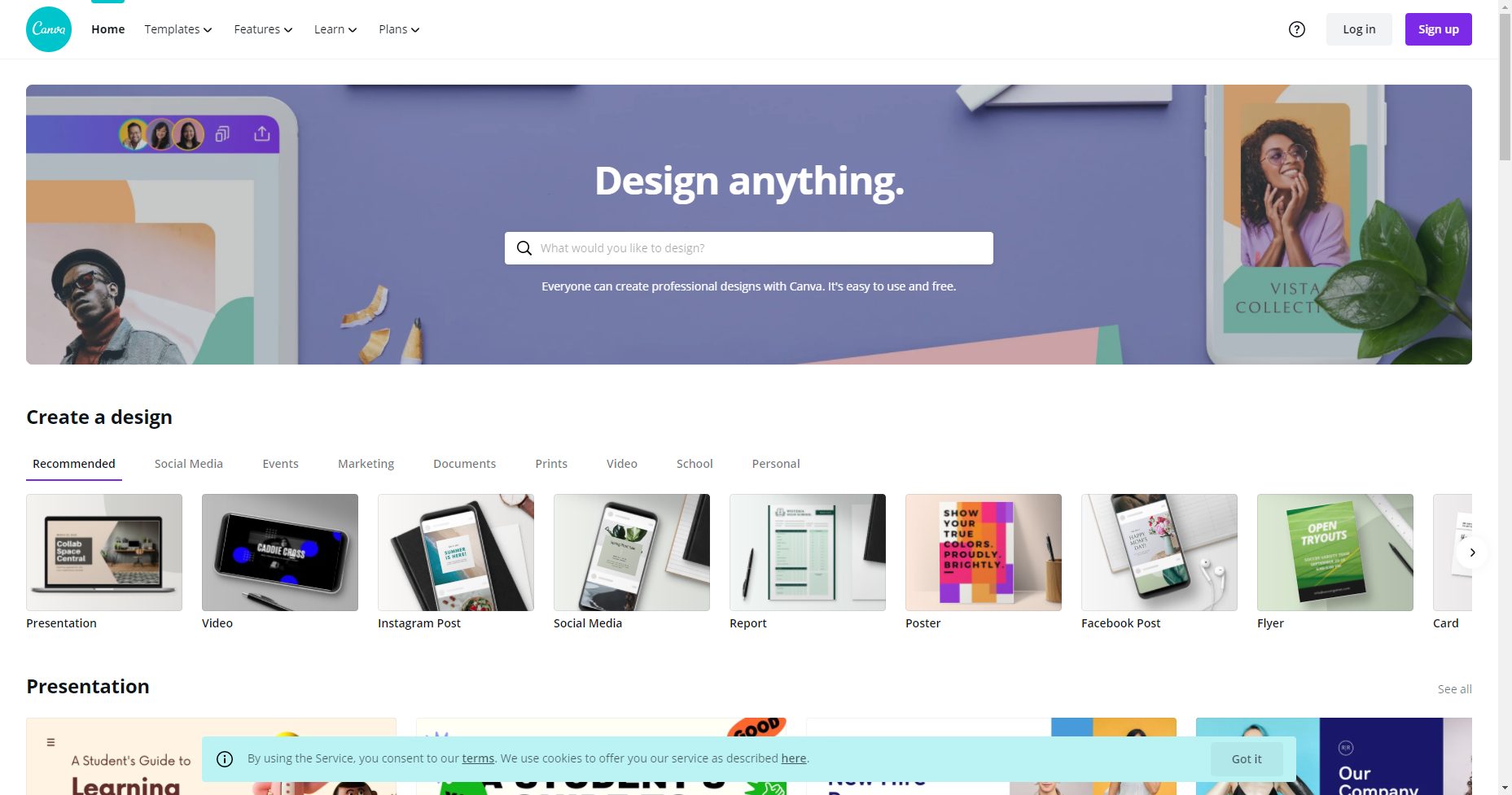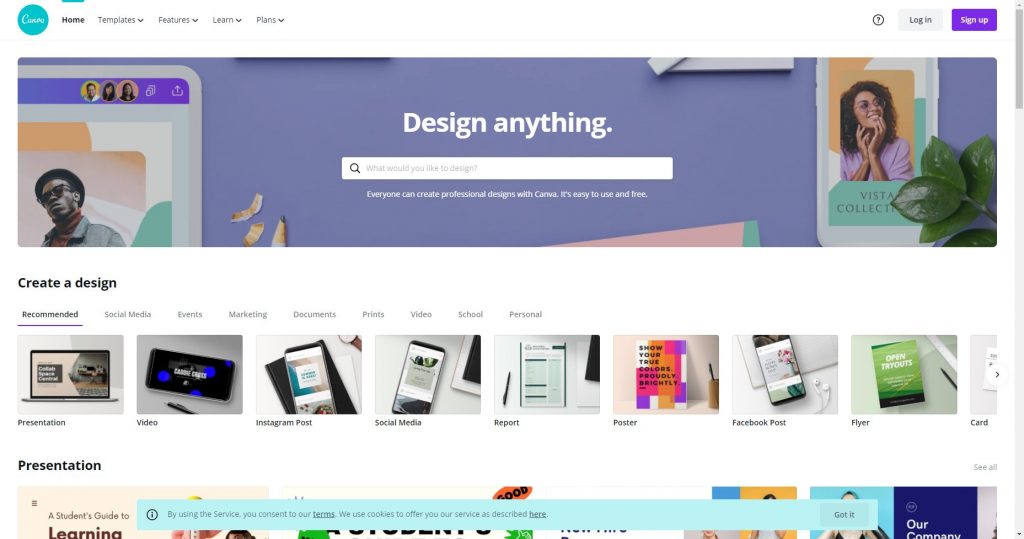 Canva is one of the best tools around for creating YouTube video thumbnails that really pop. You can start your design from scratch or find a beautiful template from the thousands Canva has to offer. Canva has a drag-and-drop interface that makes it delightfully easy to create eye-catching visuals that will get your YouTube videos noticed.
---
22. FotoJet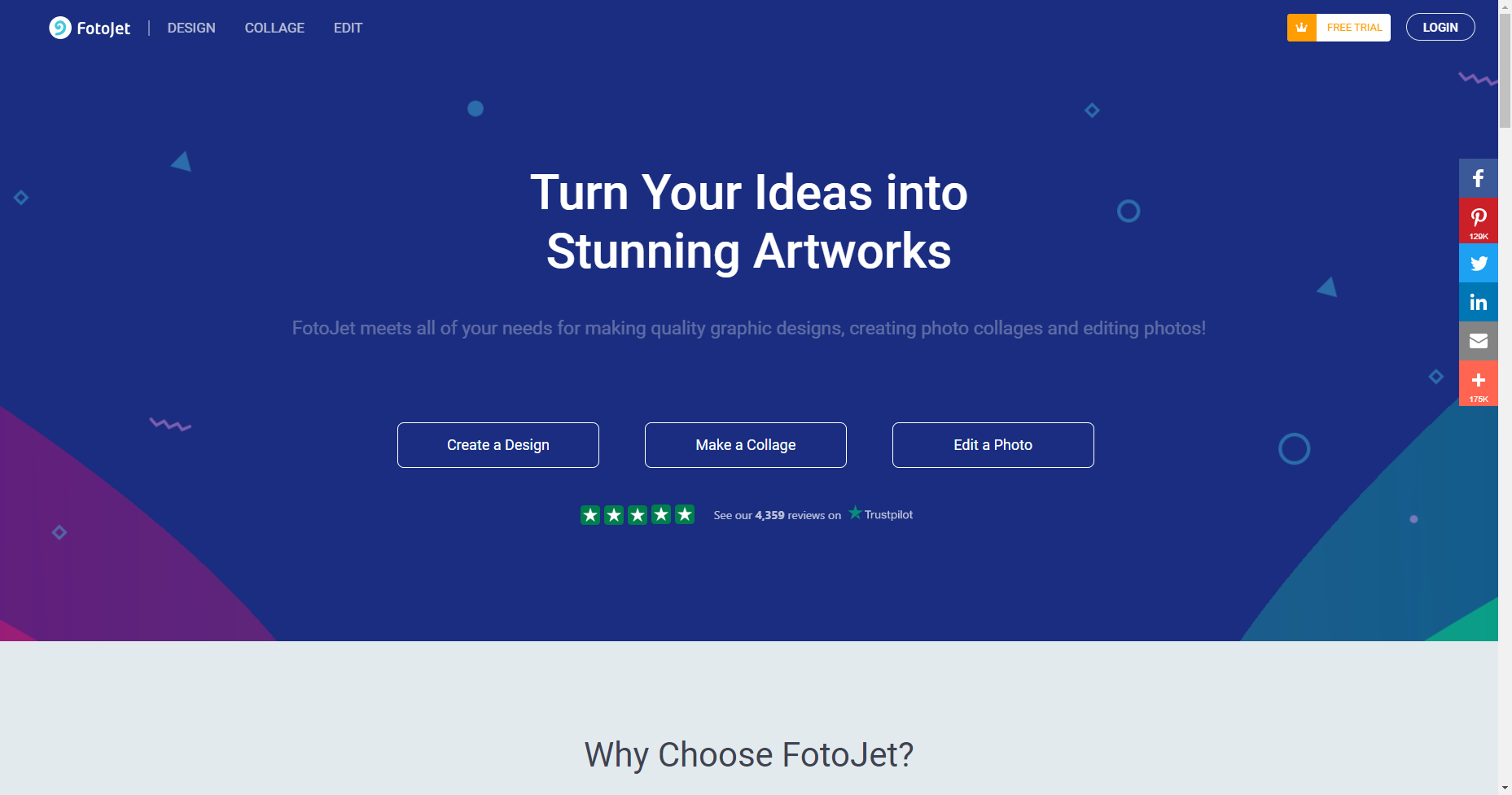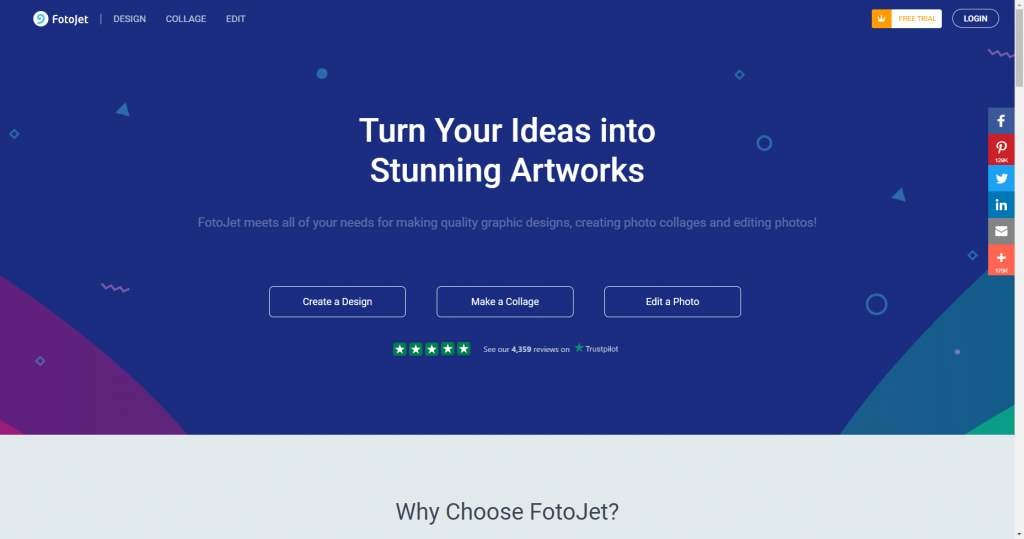 FotoJet is a Canva alternative that includes an advanced YouTube thumbnail creator. It lets you edit and optimize your thumbnail to your heart's content by adding filters, cropping and resizing, rotating images, and a whole lot more. Like Canva, FotoJet has a drag-and-drop interface that makes it easy to use.
---
23. Snappa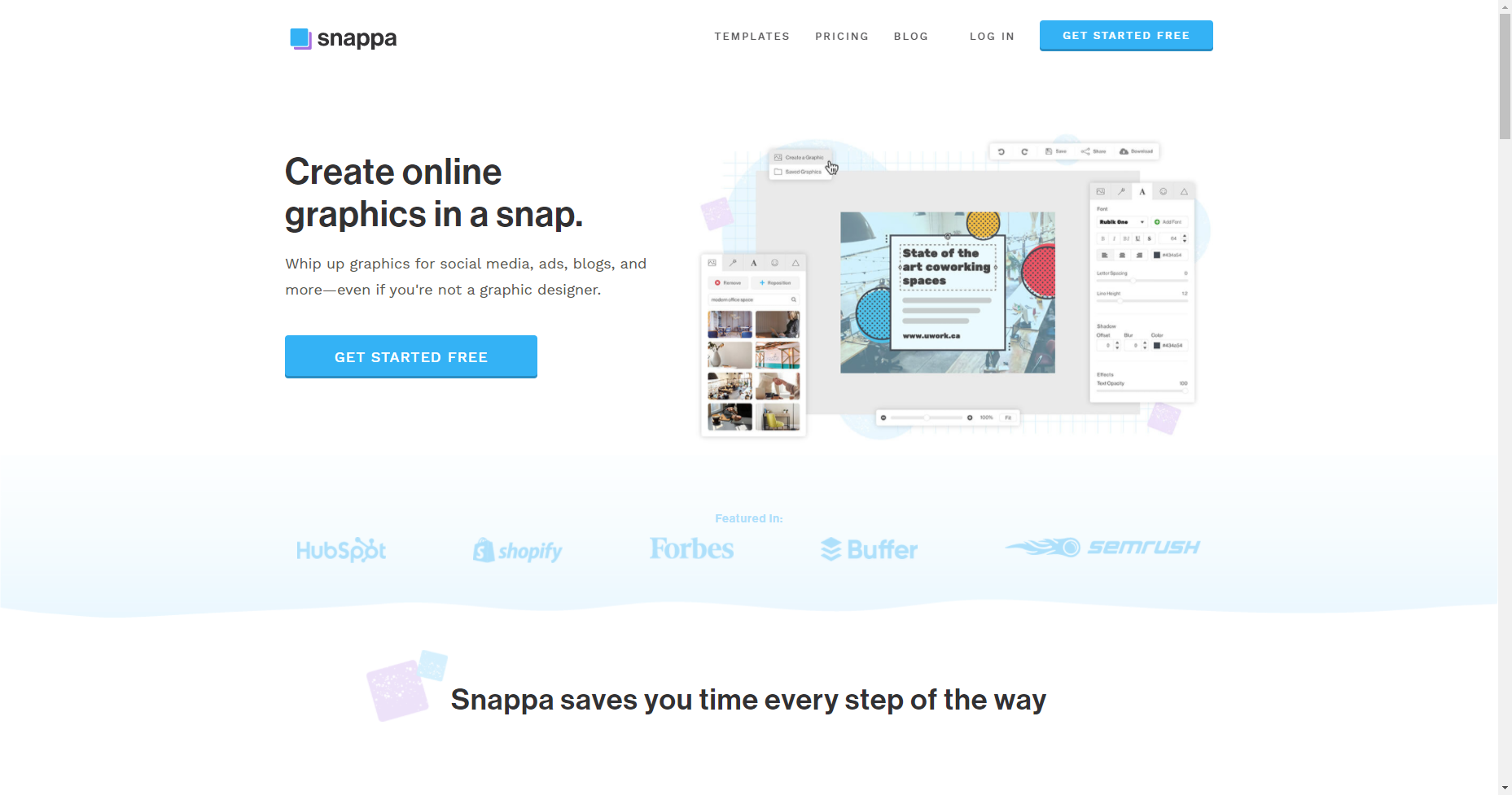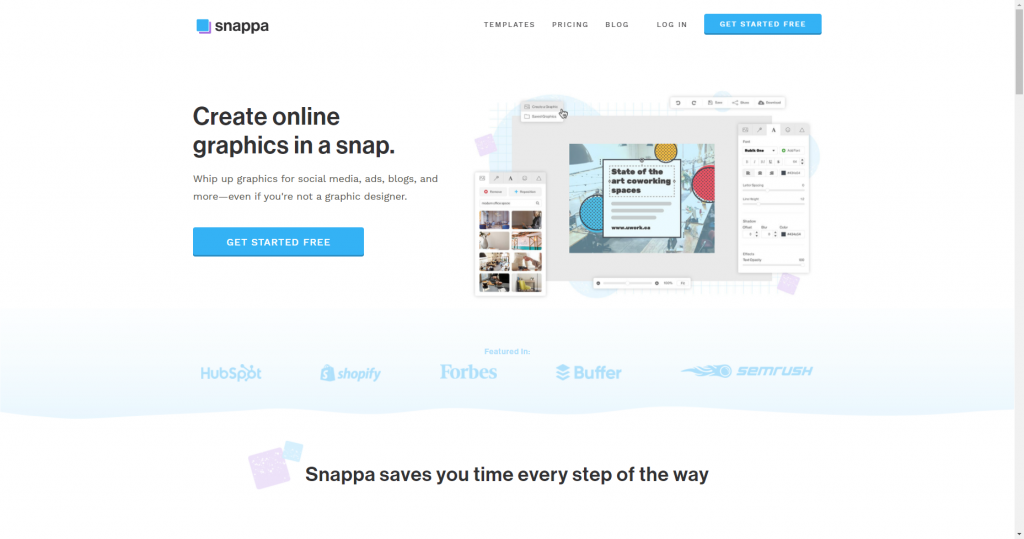 Snappa is an all-in-one graphic design software that has tons of great templates that make it easy to create stunning YouTube thumbnails. Snappa also walks you through the design process step by step, which is great for those with limited design skills.
---
24. iMovie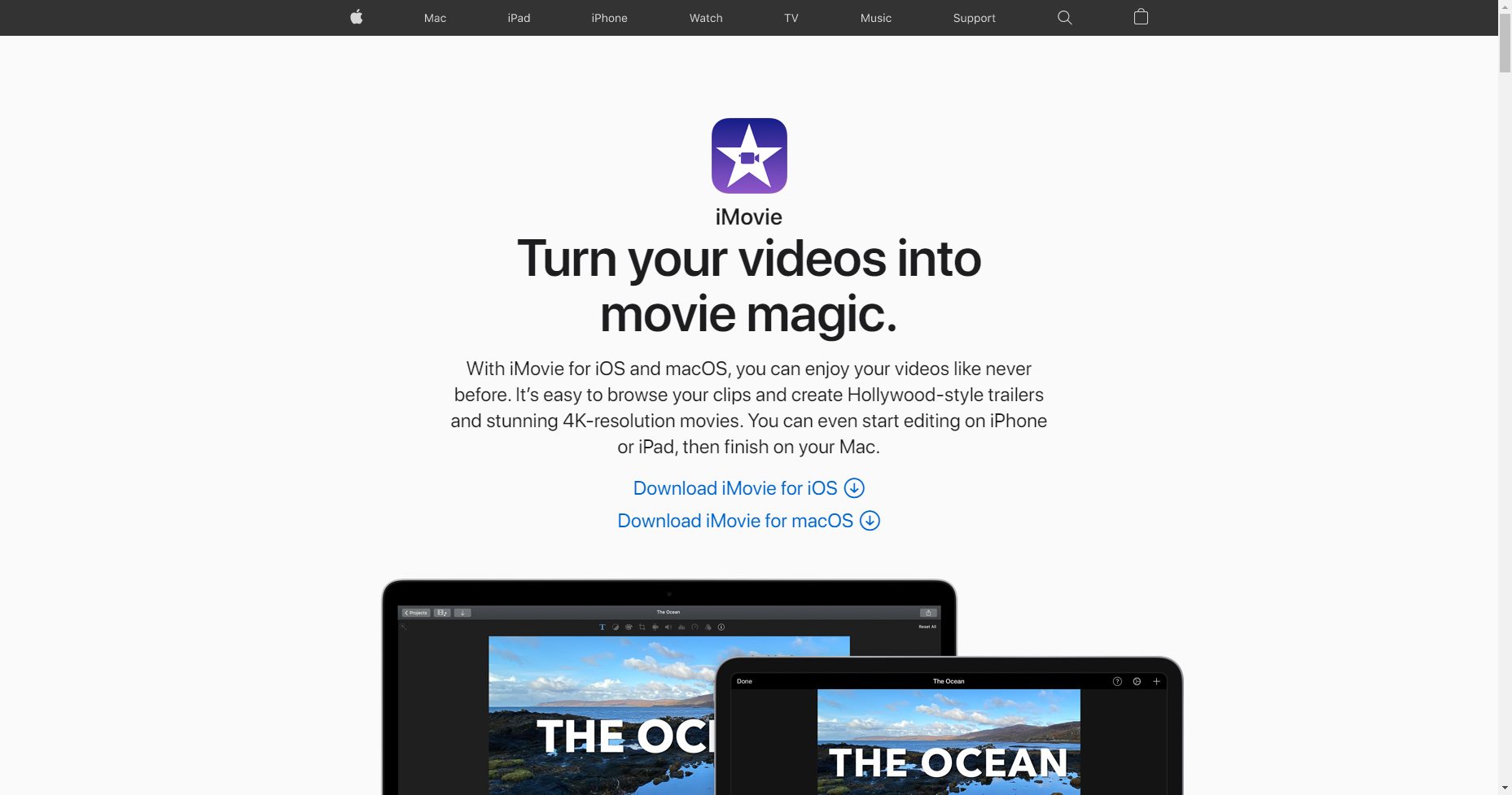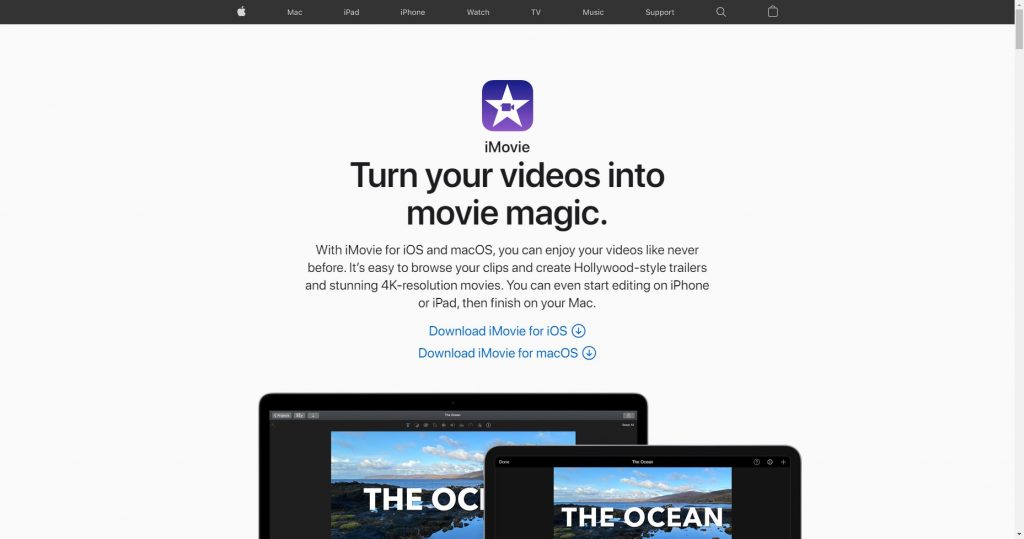 If you use an Apple product to create your YouTube videos, chances are you're more than a little familiar with this video editing tool. iMovie has an intuitive interface, letting users easily crop, trim, and rearrange videos however they want. You can also add visual effects and titles, as well as easily publish to YouTube.
---
25. Blender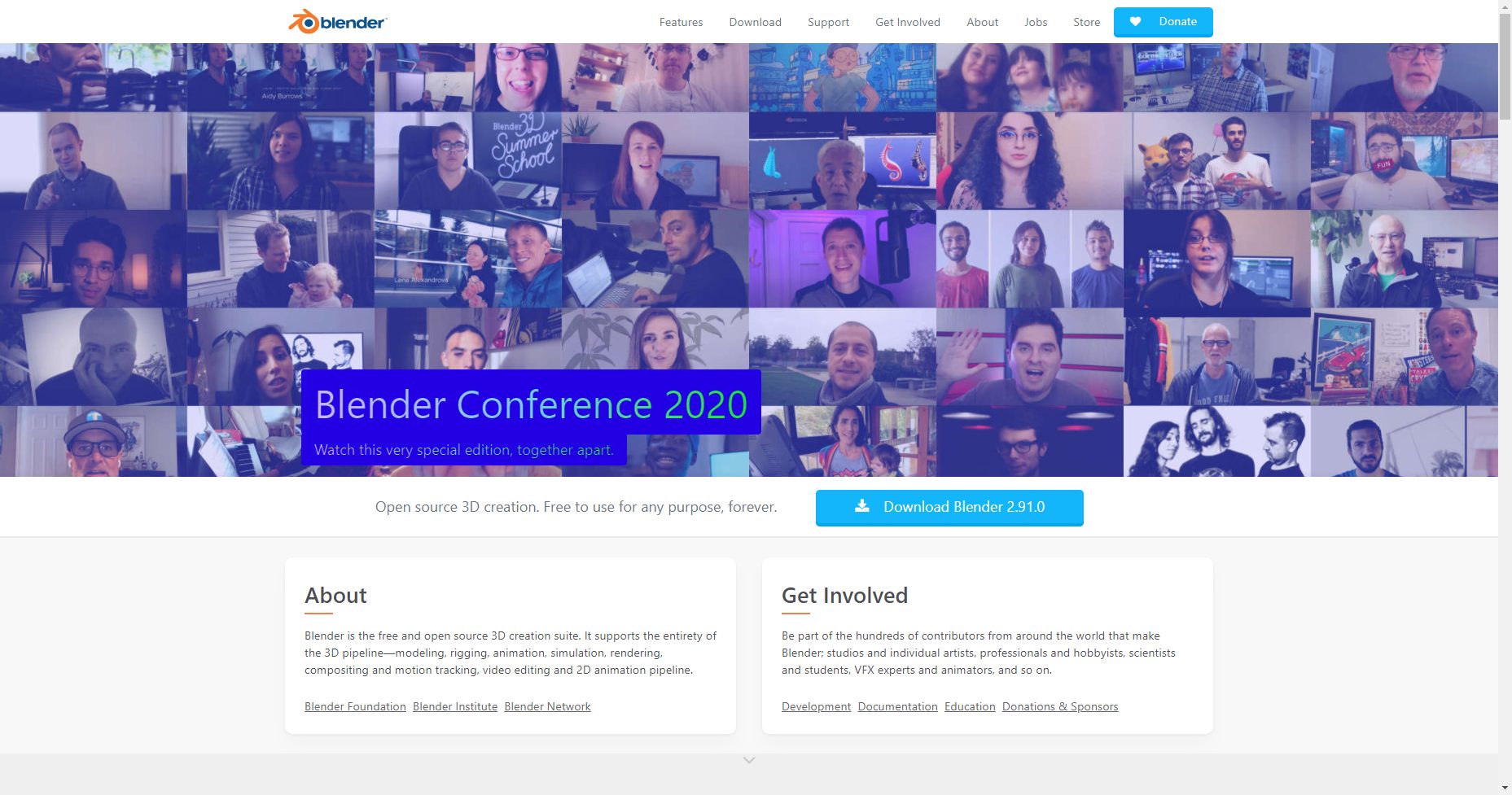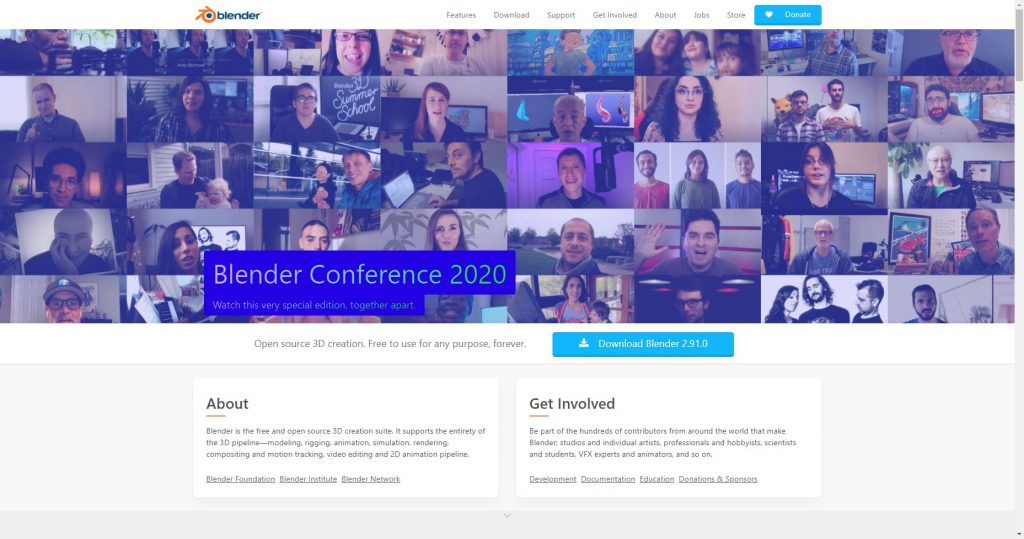 Blender is a free video editing tool that offers some advanced features. You can use Blender for VFX, animation, modeling, rendering, 3D, and even to create video games. In addition to those fun tools, Blender lets you trim videos, and add filters and transitions to make your YouTube videos unique and fun to watch.
---
26. Corel VideoStudio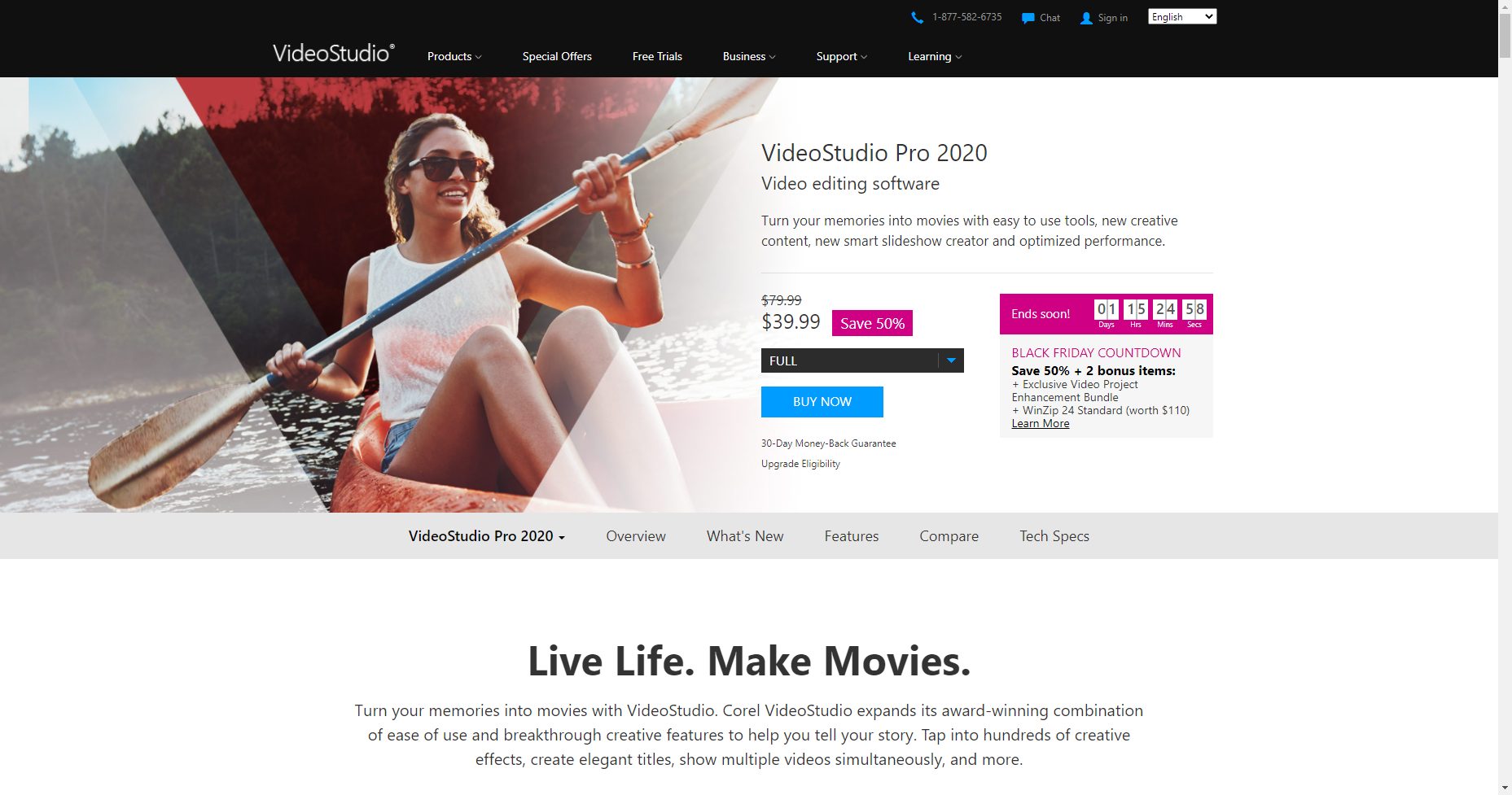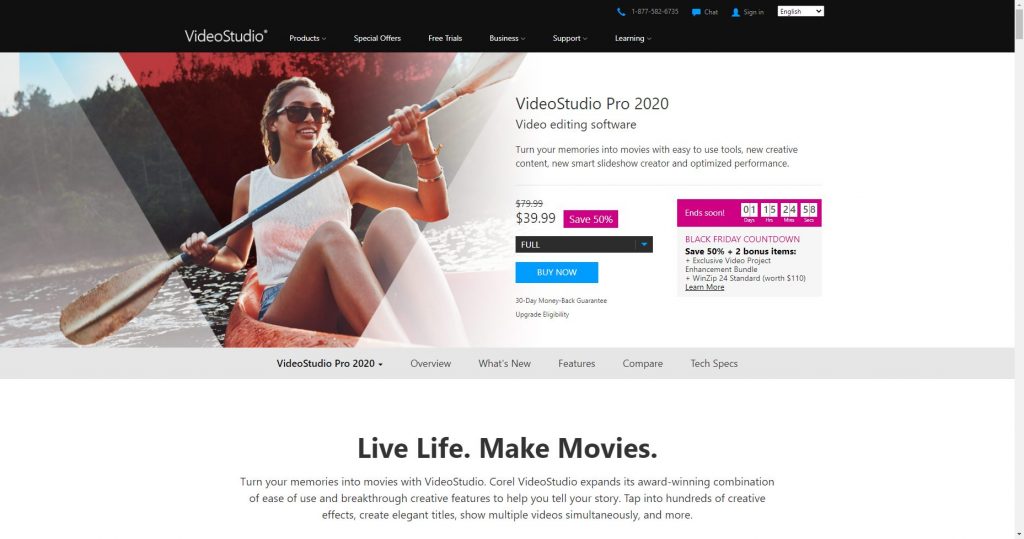 Corel VideoStudio is a paid Windows-only video editing tool that has the standard tools you'd expect (crop, resize, trim, rearrange, etc.) as well as a split-screen interface stop motion animation, and more. You can even upload your videos to YouTube directly from the software.