An eye-catching YouTube thumbnail can make all the difference between a viewer clicking on your video or continuing to scroll. But how do you create them, especially if you don't have great graphic design skills? The easiest way, of course, is to use an online YouTube thumbnail maker.
YouTube thumbnail makers can help you create stunning YouTube thumbnail images for your videos that will increase your YouTube views and subscribers without design skills or expensive graphic design software that takes weeks to learn how to use properly.
You may be wondering if thumbnails really matter that much. The answer is yes, but before we get to our list of online YouTube thumbnail makers, let's talk about why they're so important. Plus, we're going to share four YouTube video thumbnail best practices you can put to work when creating your thumbnails.
If you don't already have a YouTube channel, what are you waiting for? Here's everything you need to know about how to create a successful YouTube channel.
---
15 Best Online YouTube Thumbnail Makers to Boost Click-through Rate:
---
Why You Need Great YouTube Thumbnails
First impressions matter. And on YouTube, they matter a lot. Your video's thumbnail is the first (and sometimes only) chance you have to entice viewers to click on your video instead of your competitor's. Because of that, it's important to create thumbnails that are engaging and show potential viewers at a glance what your video is about.
YouTube is a visual platform. Sure, you'll find videos that are essentially voiceovers playing on top of a PowerPoint presentation, but even those need to be visually appealing (or REALLY educational) if they hope to get clicks and views. Thumbnails are the visuals your videos need to grab attention, winning your videos more views and your channel more YouTube subscribers.
---
YouTube Video Thumbnail Best Practices
If you want to get more YouTube video views, these video thumbnail best practices will send you on your way. Your YouTube video's thumbnail is just as, if not more, important as your video title for getting viewers to stop scrolling and click. They aren't a substitute for creating high-quality YouTube content, but if you already have great content, do that content a favor and get more eyes on it!
Here are four YouTube video thumbnail best practices that will put your thumbnails to work for you.
1. Keep It Simple
YouTube thumbnails are not the place to write a summary of your video. They're small. When you consider that more than 70% of YouTube's watch time comes from mobile devices, they get even smaller. To counteract that, your thumbnail shouldn't include a ton of text.
Instead of adding your full YouTube video title to the thumbnail, try condensing the title down into a few important words over a background or image.
2. Keep It Relevant
Just like any search engine, YouTube rewards content that answers viewers' queries. That means your thumbnail should be relevant to what your video is about and should include keywords to communicate important information to potential viewers. The thumbnail is meant to entice viewers to click, but if you don't follow up with what you're promising, your bounce rates are going to increase and YouTube is going to rank your video lower.
3. Keep It High Contrast
To really grab attention, you'll want to use high contrast colors in your thumbnail. No blacks, whites, or reds since they tend to blend in with YouTube's branding. Try sticking with blue, green, orange, and yellow to make your videos pop. You can even search the target keyword for your video and use a color that contrasts with what the majority of your competitors are using.
4. Keep It Branded
You're working with limited real estate, so you may be tempted to leave your logo off of your thumbnails. Don't do it! Your logo can boost brand awareness. You'll want to include your logo so that it's conspicuous, but doesn't draw too much attention. Try adding your logo to a corner of the thumbnail. Don't add it to the lower right corner, though, or it will be covered by the video length.
You can measure the impact of these best practices by checking your YouTube analytics.
---
15 Best Online YouTube Thumbnail Makers
Now that you know what to do to create beautiful, attention-grabbing thumbnails, you need the right tool to help you create them quickly and easily. Here are 15 of the best online YouTube thumbnail makers we're loving right now.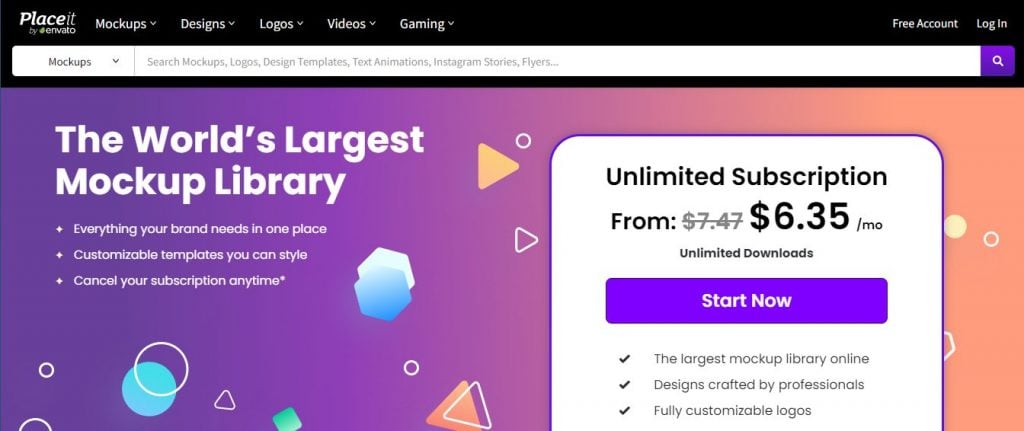 PlaceIt is an easy design tool that offers YouTube thumbnail templates that you can customize to match your brand. You don't need any design experience to create an amazing YouTube video thumbnail, but the tool can be a bit limiting if you want to flex your creative muscles too much.
PlaceIt is about $6.35/month.
---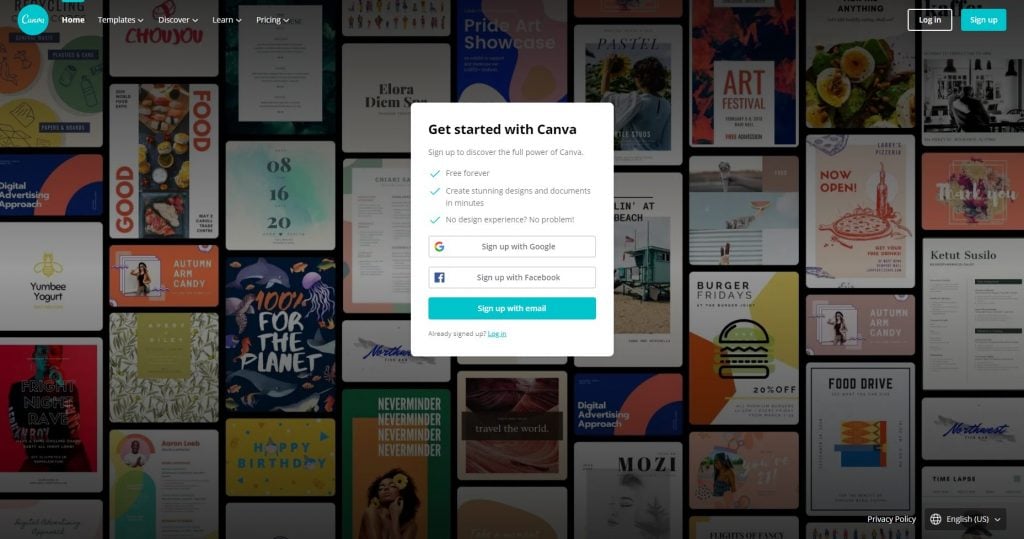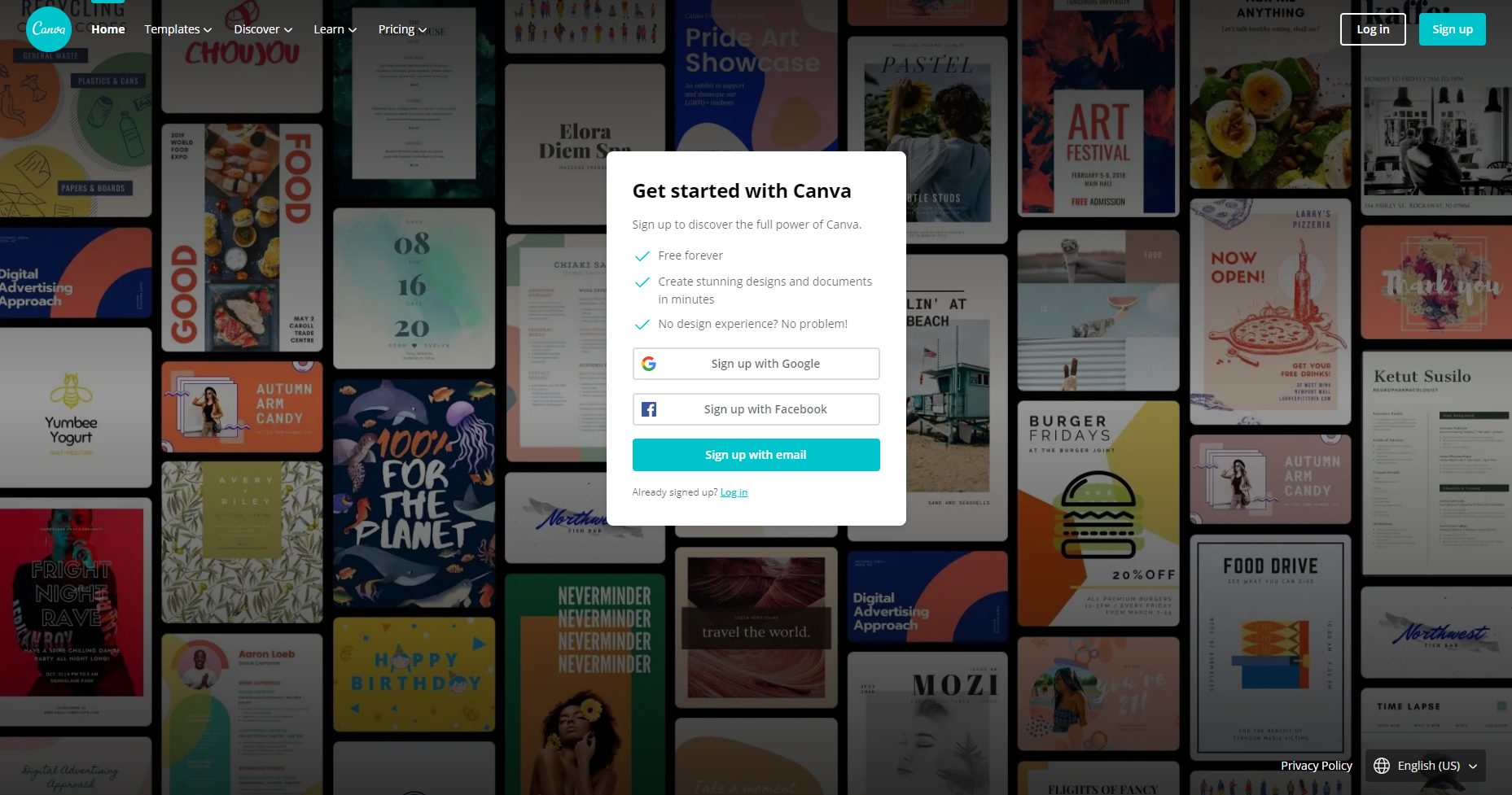 Canva is one of the best graphic design tools for online use. It includes templates that make it delightfully easy to create professional-level YouTube thumbnails, whether you have design experience or not. You can use it for any graphic design work you may have and it comes with more than 1 million graphics, templates, photos, images, and fonts with a drag-and-drop interface that's super easy to use.
While Canva is free to use, it does have paid elements like certain stock photos and clip art. All of those elements are marked with dollar signs. Or, you can just buy the Pro version for about $120/year.
---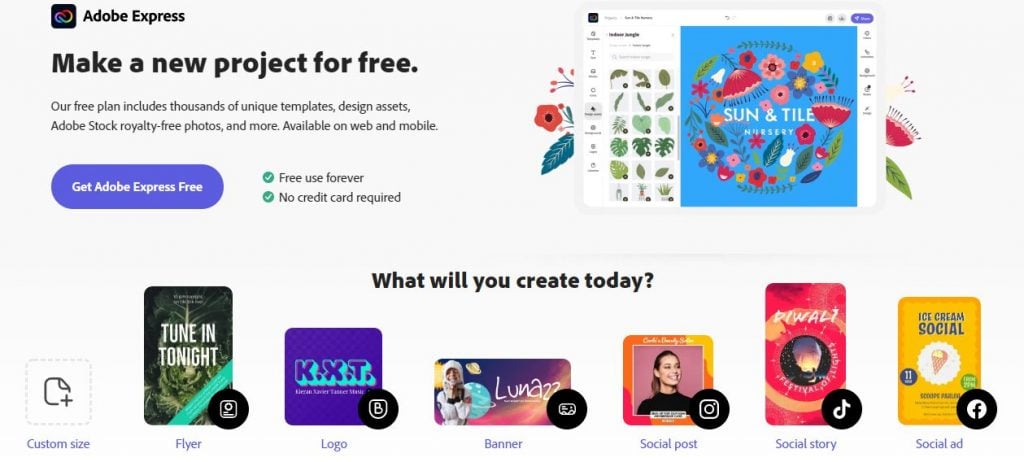 Adobe Spark offers customizable YouTube thumbnail templates you can use to create amazing thumbnails fast. Adobe Spark doesn't charge for use of its pre-made thumbnail layouts and even has a category specifically for YouTube thumbnails. While some may find the features a bit basic, Adobe Spark lets you add custom backgrounds, colors, text, and other elements so your thumbnails stand out. You can opt for a premium plan for about $100/year.
---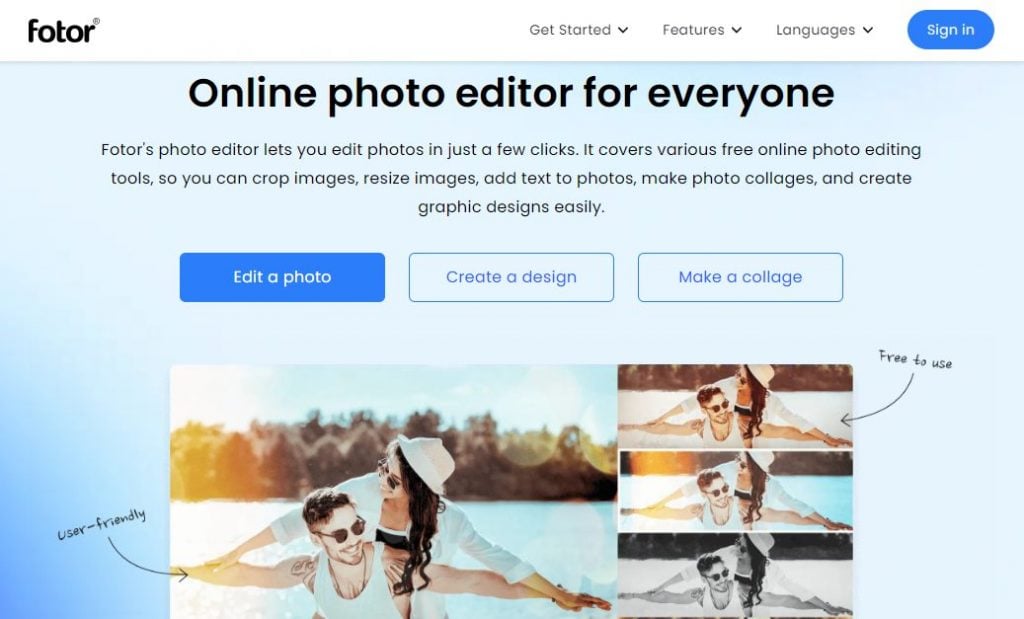 Fotor offers great thumbnail creation tools that let you start from well-designed YouTube thumbnail templates that you can customize to your heart's content. It has a simple, easy-to-use interface where you can edit your thumbnails and get access to all of the elements you need to make your thumbnails look amazing. Fotor includes text and design elements along with stickers and emoji to give your YouTube thumbnails a modern look.
Fotor is free to use, but for just $40/year you get a ton more features (and no ads).
---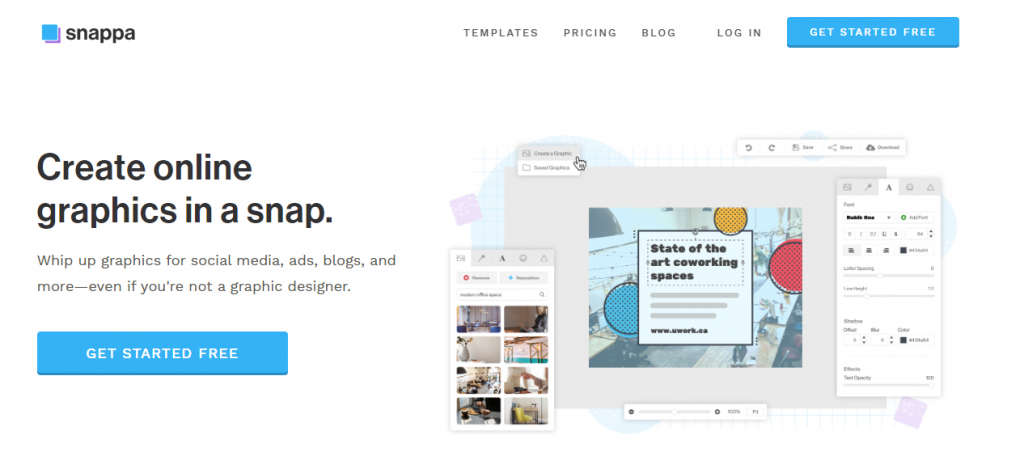 Snappa's an online YouTube thumbnail maker with stunning templates, loads of high-res images, and everything you need to create YouTube thumbnails that get clicked. It's versatile and easy to use, making it a great choice for non-designers. Snappa gives you nearly limitless options to customize your thumbnails by creating them from scratch, adding custom fonts and backgrounds, shapes, and other design elements.
Snappa has both free and paid versions. While you'll get everything you need with the free version, you can pay about $120/year for more features.
---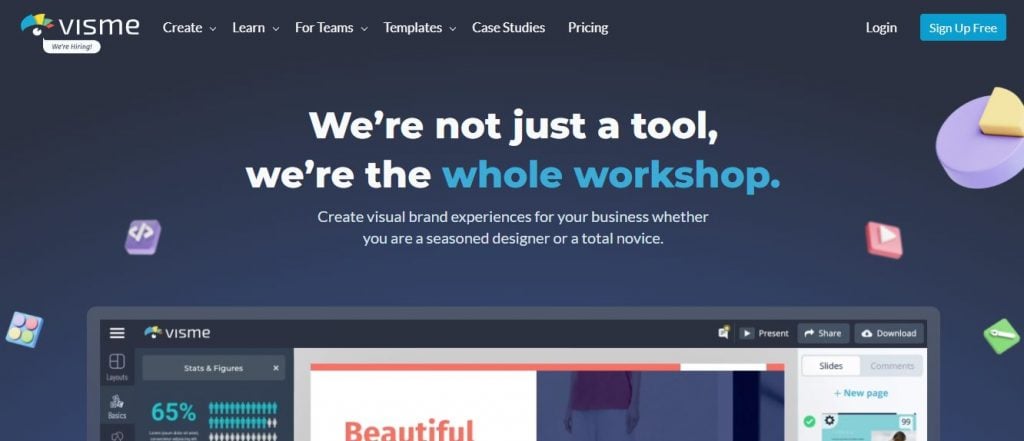 Visme is an easy-to-use YouTube thumbnail maker with tons of templates to choose from in a drag-and-drop platform. All parts of each template can be edited to change the shape, location, and size. You can add new sections from the panel on the left side of the screen to include custom text, icons, and graphics. Visme also makes it easy to apply an existing color scheme or create your own to match your brand colors.
Visme's pricing is tiered: individual, business, or education. It does offer a free plan for up to 5 projects. Paid plans start at $12.25/month.
---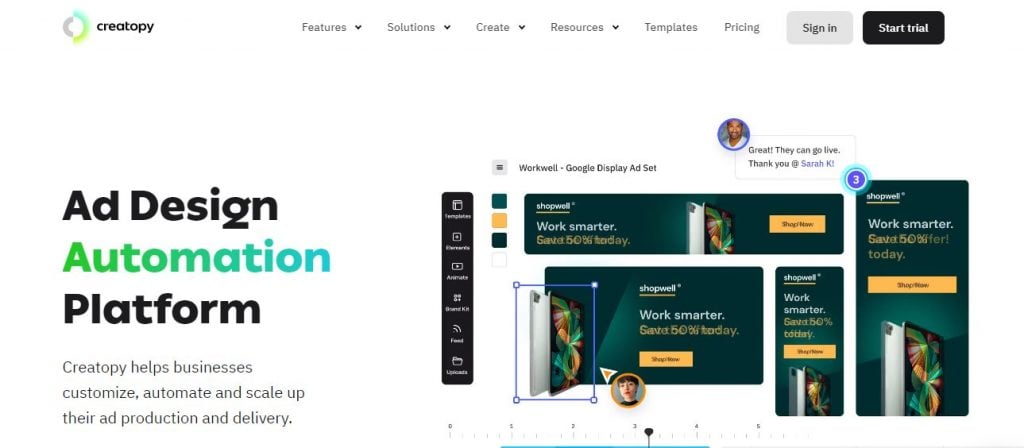 Creatopy has all the tools you need to design eye-catching thumbnails to stop viewers in their tracks. Their templates are built by professional designers so they're beautiful right off the bat, but you can also customize them to perfectly match your brand.
Creatopy offers a free plan for up to 3 designs; paid plans for individuals start at $17/month, billed yearly.
---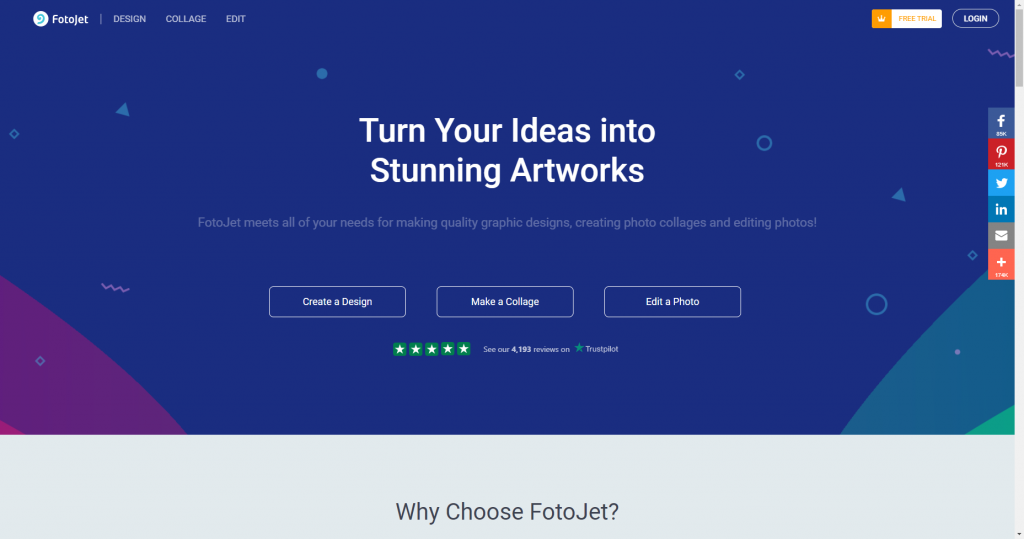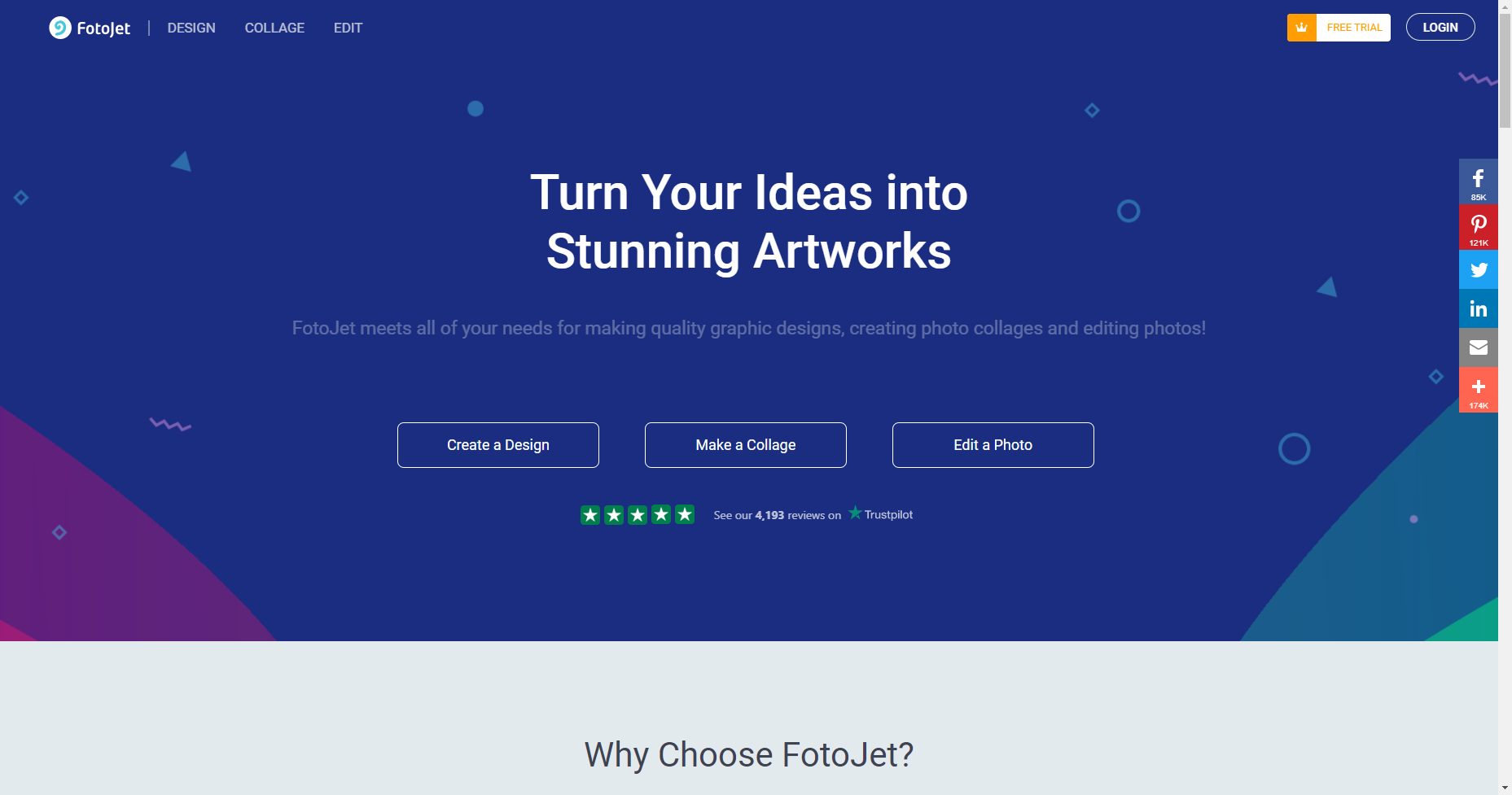 Fotojet is yet another great online YouTube thumbnail maker. In addition to providing the tools you need to create great-looking thumbnails, it also provides photo editing, graphic design, and collage-making. Fotojet has more than 500 templates and offers an advanced thumbnail creator allowing users to add filters as well as resize, crop, or rotate images. All this comes in a simple, easy-to-use interface that you can use without so much as signing up.
Upgrading from the free plan isn't going to cost you a fortune, either; Fotojet Plus can be yours for about $40/year.
---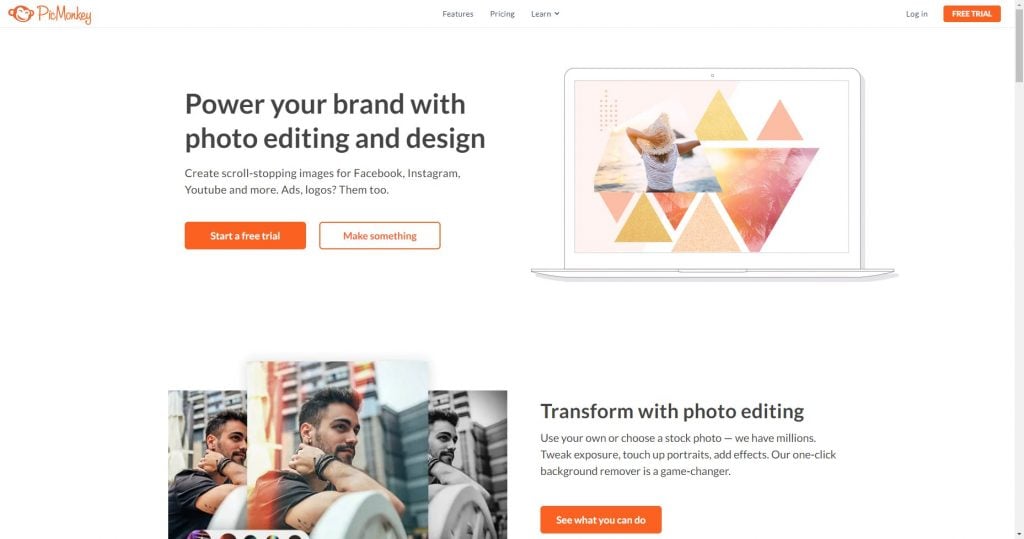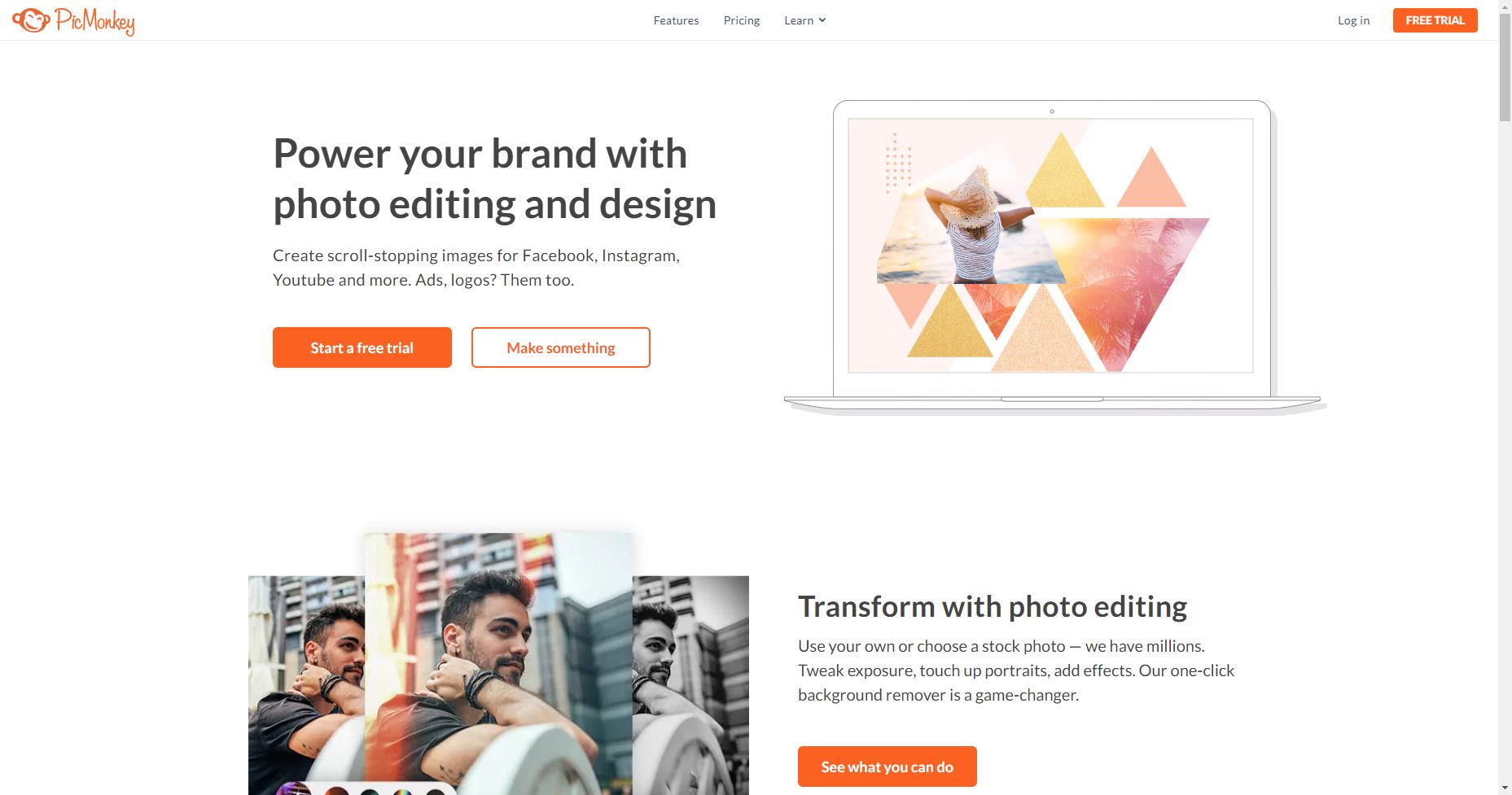 PicMonkey has more than 100 professionally-designed YouTube thumbnail templates you can customize to match your brand in moments. You can also start with a blank canvas and add your own photos, text, graphics, and logo to create your own. They offer an in-depth tutorial for making brilliant YouTube thumbnails, so if even you've never done it before, you're covered with easy instructions.
Get access to PicMonkey's basic plan for around $72/year.
---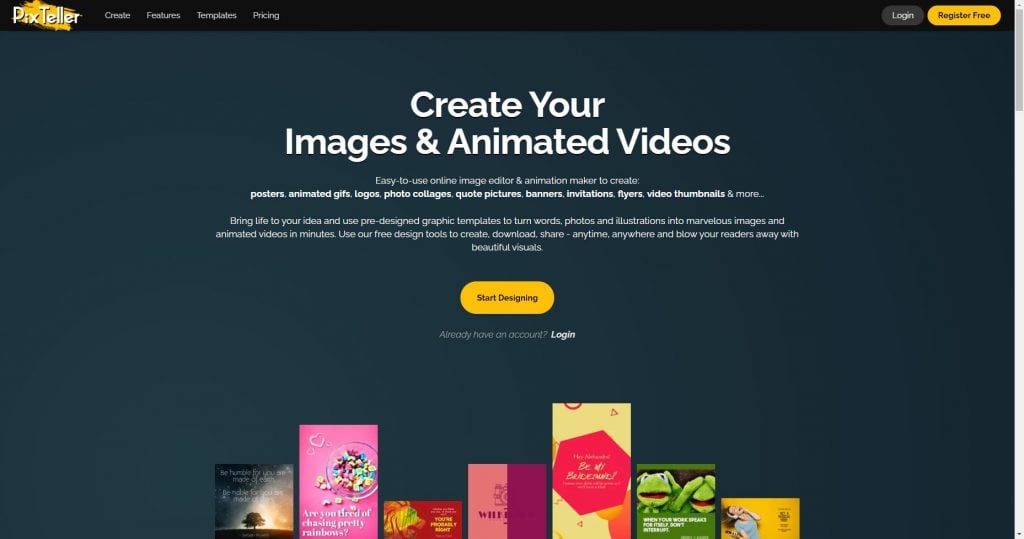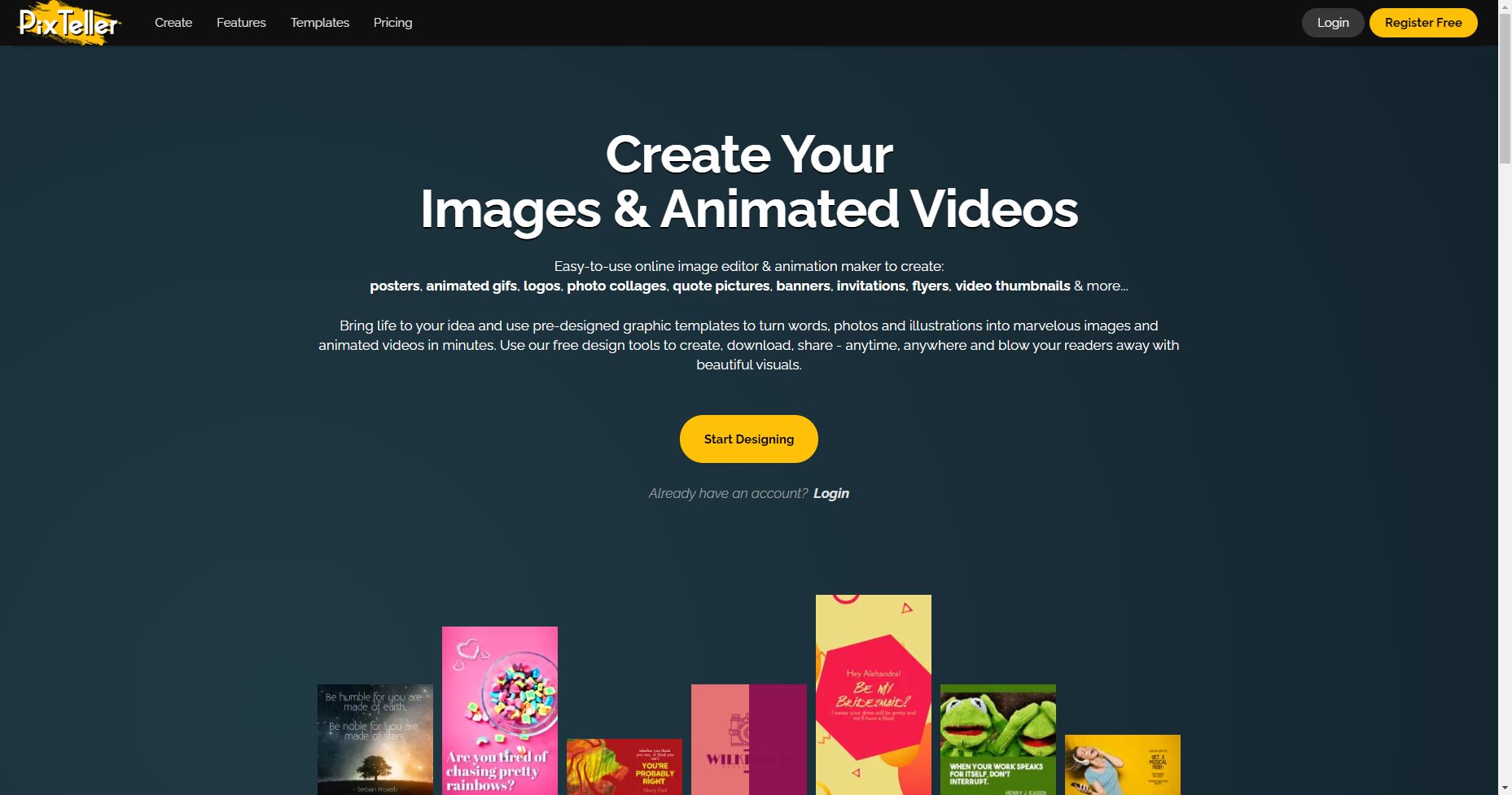 PixTeller is a free online YouTube thumbnail maker you can use to create branded thumbnails that look great—without design skills or technical knowledge. It offers a set of pre-made video thumbnail templates so you have a great starting place to create gorgeous YouTube thumbnails that match your brand and your channel's messaging in a few clicks. PixTeller also includes filters and fonts that will make your thumbnail pop.
Get started with PixTeller for $84/year.
---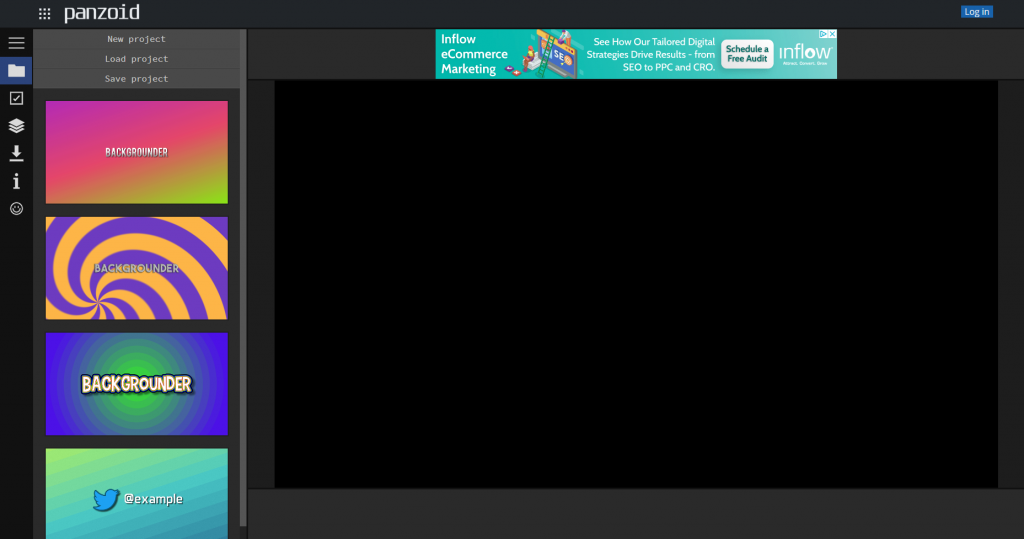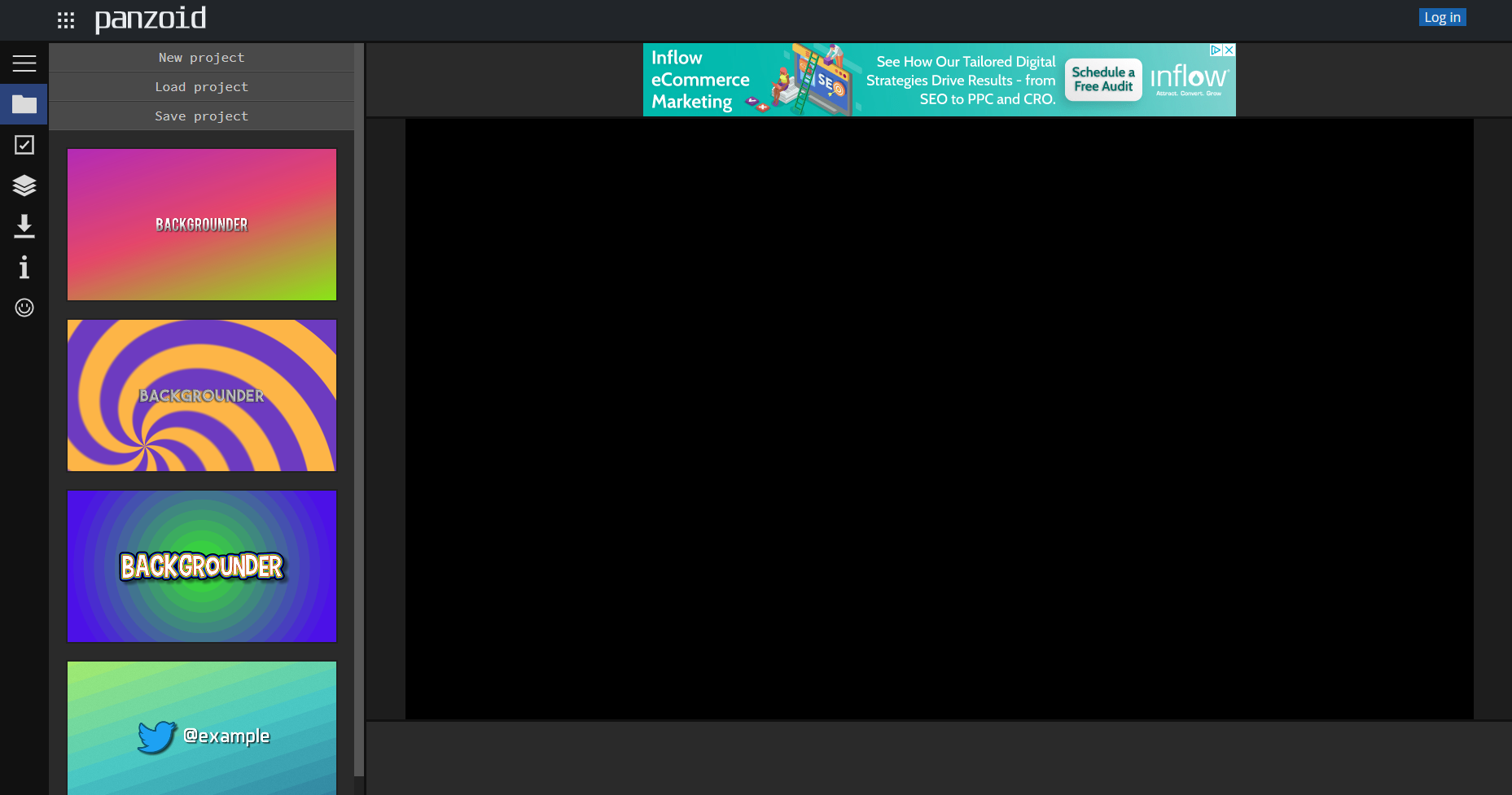 Backgrounder from Panzoid is a very basic free tool you can use to create YouTube thumbnails. While it does offer pre-made templates, you'll want to ensure you use the right YouTube thumbnail size. Once you're ready to create your thumbnail, Backgrounder offers tools to customize images and add new layers with additional features like images and custom text.
Backgrounder is free but does have ads that appear above the workspace.
---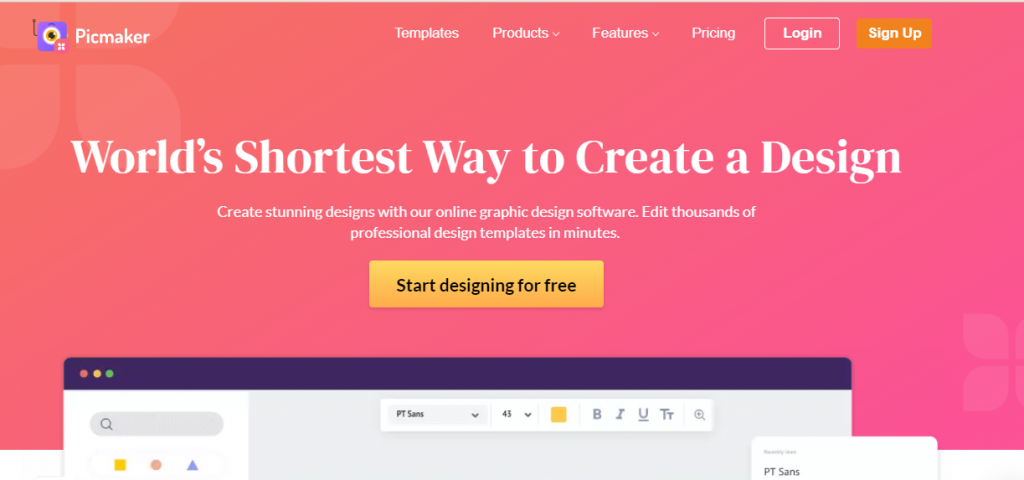 Picmaker offers more than 100,000 graphic elements, 700+ professionally-designed templates, 1000s of stock images and filters, and other tools you need to create brilliant YouTube video thumbnails. There's even a background burner tool you can use to quickly and easily remove an image's background.
Picmaker is free and has a simple sign up process.
---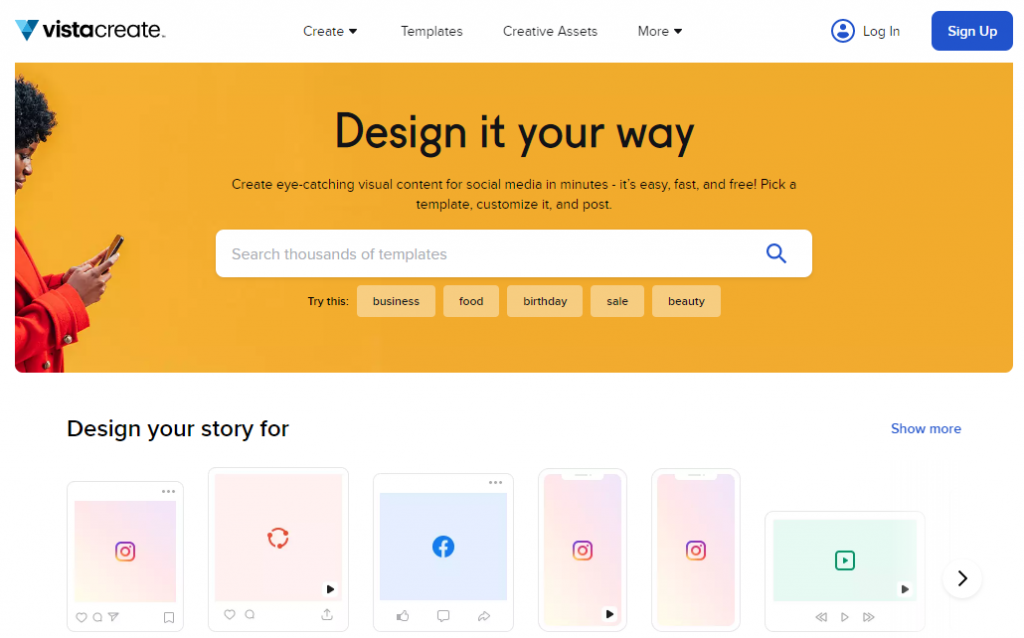 VistaCreate is a complete graphic design software package that comes with tons of tools, 20,000+ templates, a huge library of images, and 250 fonts. You can also upload your own images and fonts to use. It offers a specific section for creating YouTube thumbnails, channel art, and even a YouTube intro maker. VistaCreate also supports multiple alphabets like Hebrew and Cyrillic.
You can get VistaCreate for about $10/month.
---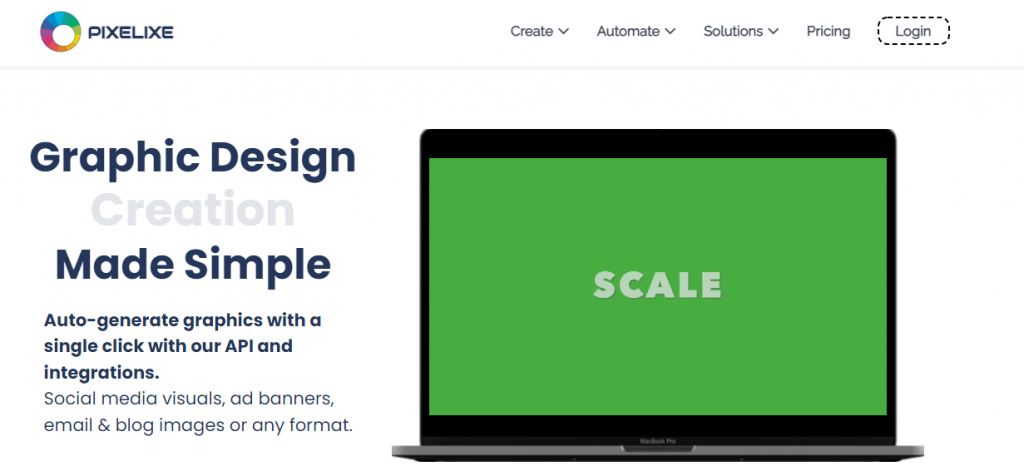 Pixelixe is an online YouTube thumbnail maker that lets you start from scratch or use one of their pre-made YouTube thumbnail templates. If you opt to create your thumbnail from scratch, just choose the dimensions and use Pixelixe's drag-and-drop tools to add images, text, and more.
Pixelixe offers a limited free version but for about $9/month you can have access to a lot more tools and features.
---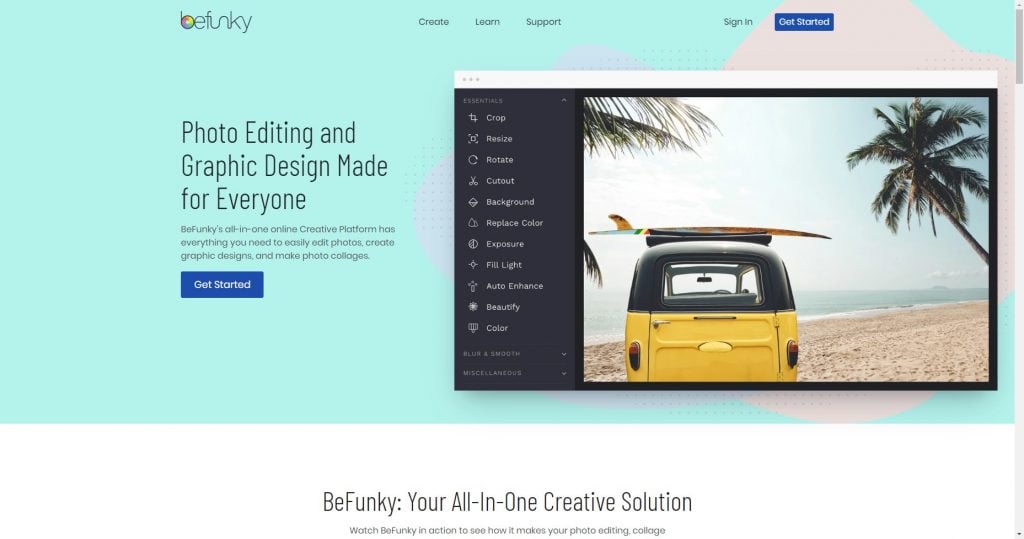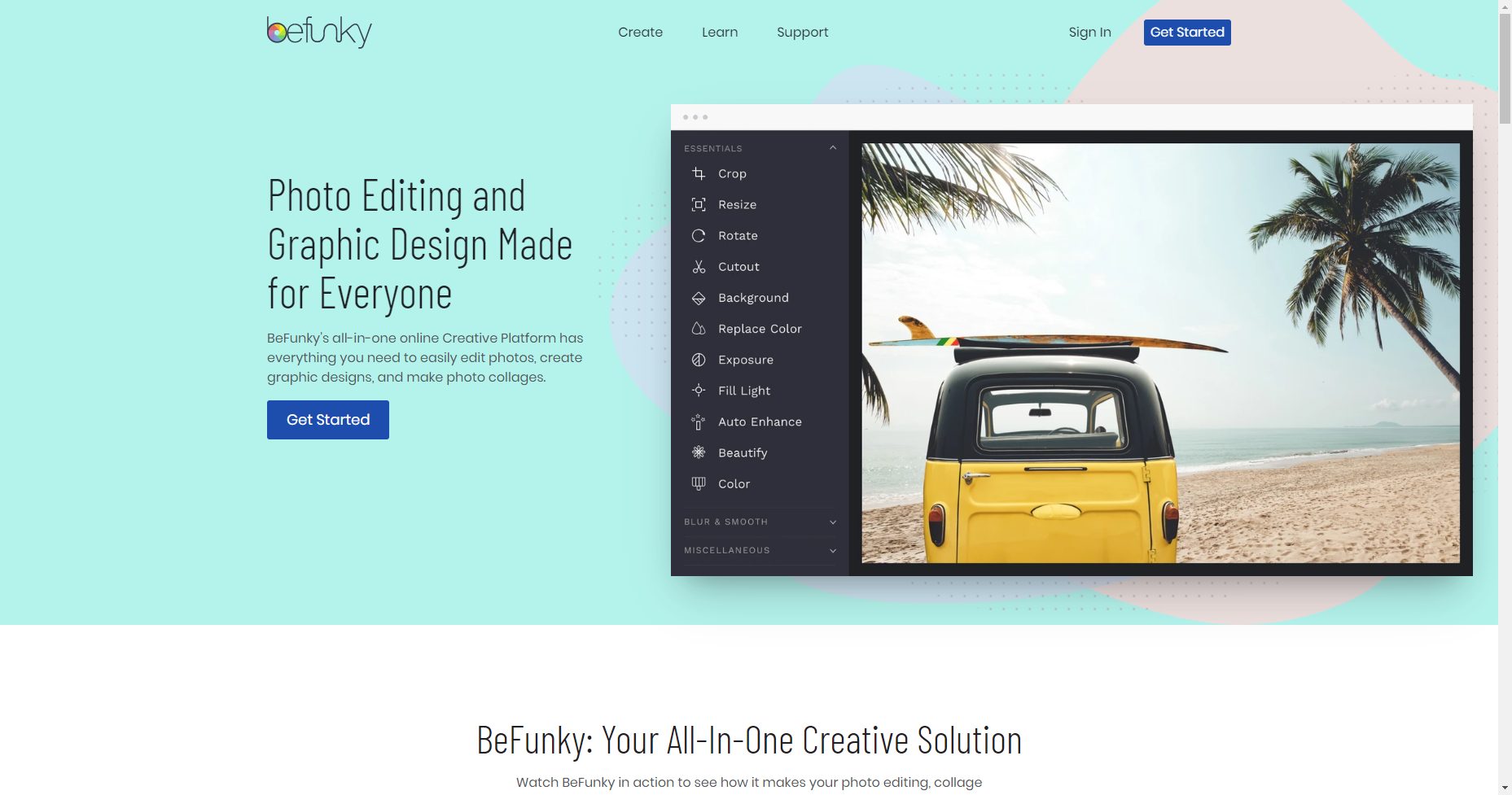 BeFunky is an all-in-one online design platform you can use to create solid YouTube thumbnails. It has a great selection of YouTube thumbnail templates that you can customize to match your brand.
BeFunky has a limited free version but the Plus version will give you far greater creative freedom for about $60/year.
---
What's the Best Online YouTube Thumbnail Maker?
Human brains are wired to process visuals faster and better than text. Creating visually appealing YouTube thumbnails can draw more traffic to your YouTube channel, earning you more video views and more subscribers. Any of the online YouTube thumbnail makers on this list will give you exactly what you need to draw attention to your videos.
If you want to get an edge on your competition, creating stunning thumbnails for your YouTube videos is how to do it. It's an easy way to make a great first impression and get viewers interested in seeing more. And, let's face it, without an eye-catching thumbnail that entices a viewer to click, even the greatest content is going to be passed by.