By the year 2021, 82% of all IP traffic will be video. From the cord cutters who replaced cable TV with streaming services to the Gen Z-ers who're tuning in to watch Snapchat's new original programming, the internet itself could be called the world's largest television network. But if you were thinking you could look at the old model of broadcast advertising and just adapt it to this new reality, you'd be missing out on far more effective ways to exploit this trend. For one thing, you'd be forgetting that the "cord cutters" have done so because they'd rather pay a monthly fee than watch commercials. But more than that, TV as we've known it is slowly going extinct.
While Snapchat, Instagram, Facebook, and Twitter all feature some kind of video sharing and viewing features, YouTube is still the biggest mobile video platform around. Its very name is synonymous with mobile video; it accounts for more than half of all the video traffic gobbling up bandwidth on mobile phone networks.
The point here is that YouTube and its dominance of the video streaming segment aren't going anywhere for the foreseeable future. In-Stream and Pre-Roll ads make the company tons of money, but influencer marketing is still the best way for brands to reach consumers. Influencers make the videos that people skip ads to watch. The growing popularity of mobile video in general, and the continued dominance of YouTube specifically, makes it all the more important for marketers to find the right creators to work with. Here are 8 of the best platforms and tools to help you do that.
---
The 8 Best Platforms to Find YouTube Influencers:
---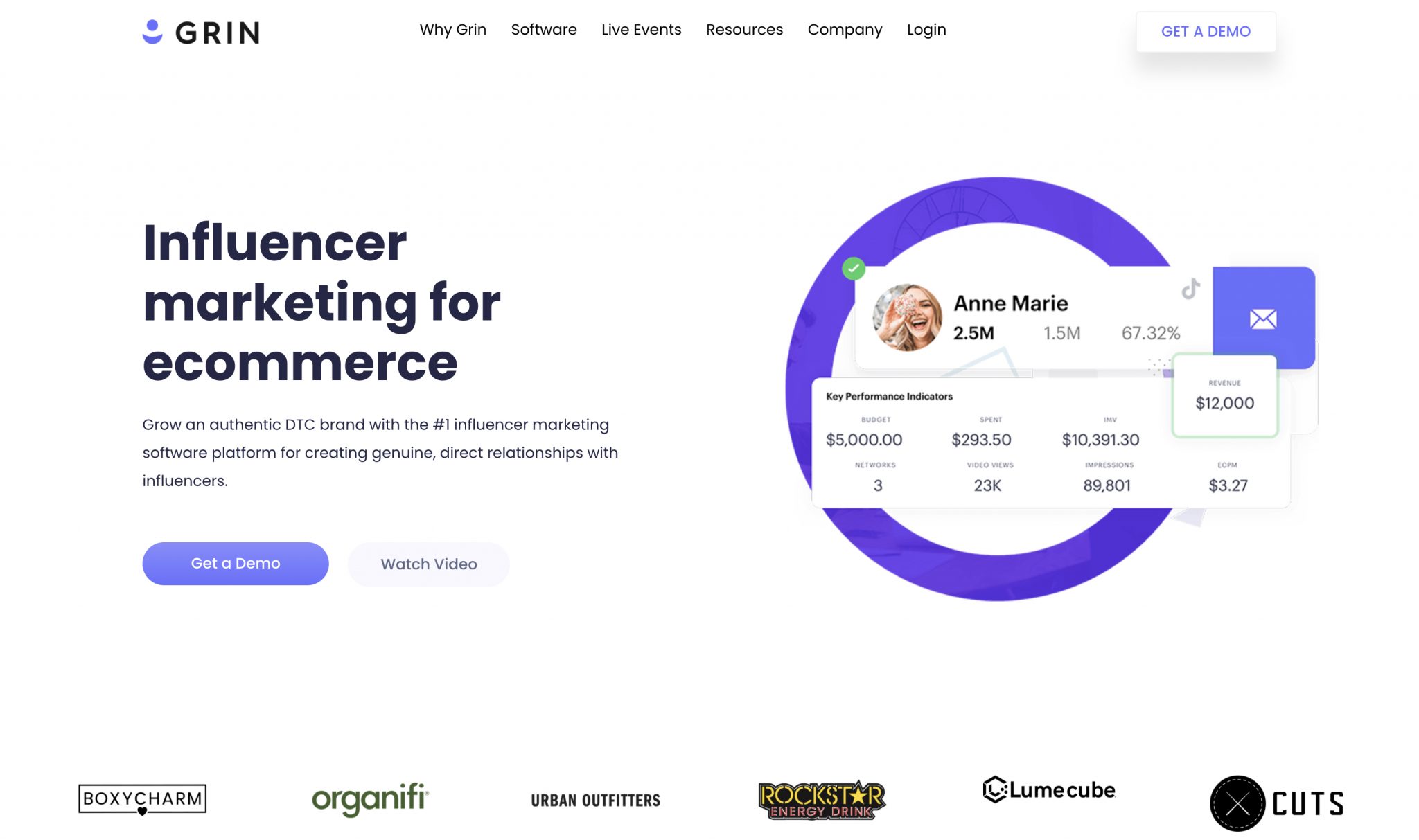 Grin focuses on eCommerce businesses with integrations into most major shopping platforms. You can use it to manage all your influencer marketing relationships in one place. It features tools for every function of influencer marketing: relationship management, reporting & analytics, content management, product seeding, payments, and discovery & recruiting.
Of course, it is the discovery & recruiting tool that you will use to find the best YouTube influencers for your brand, along with those on most other major social networks. Grin emphasizes the importance of searching for influencers who align with your brand. Its influencer audience report shows you a credibility score to indicate how genuine an account's engagement is, along with other key audience metrics.
If you already work with successful influencers, you can use Grin to recruit influencers similar to your current top performers. Its lookalike tool allows you to input your best influencers and find new creators with similar audiences, engagement, demographics, and reach.
You might find that you already have customers operating successful and popular YouTube channels. You can use Grin's influential customers' tool to find devoted customers with highly engaged followings and recruit them as influencers for your brand. Grin also includes a social listening tool so that you can discover references to your brand. This influencer discovery engine reveals who's talking about your brand and how well they're being heard.
Once you have discovered suitable YouTube and other influencers, you can use Grin as your single influencer communications hub. Every message between your team and influencers lives in one place. It integrates seamlessly with all your platforms, including Gmail, Slack, SMS, and Outlook.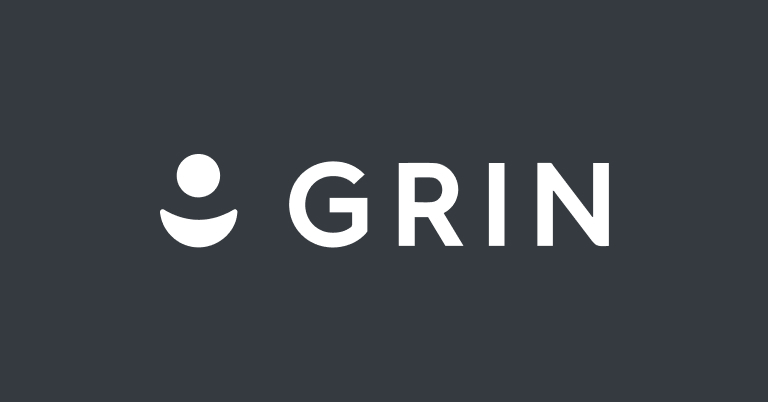 Services Offered: Influencer Search & Discovery, Relationship Management, Campaign Management, Third Party Analytics, Influencer Content Amplification,
Channels: Facebook, Instagram, TikTok, Twitter, Twitch, YouTube
---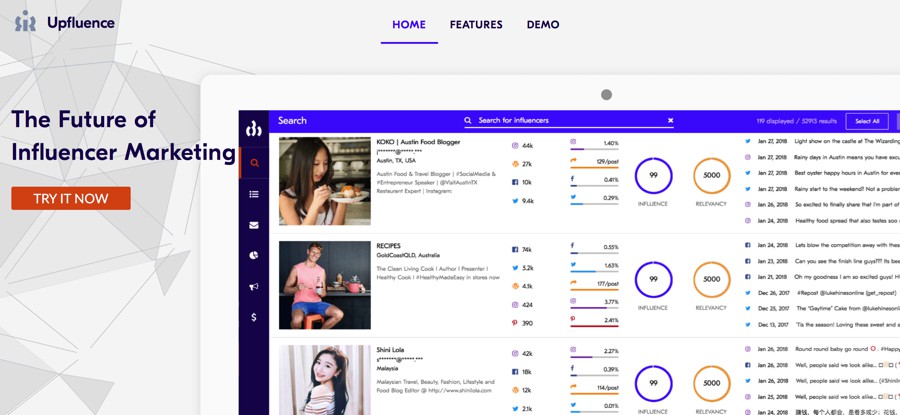 Also a great campaign management tool, Upfluence also hosts a database of over 1 million influencers across multiple social networks. What makes its search function so good is the ability to keep refining the thousands and thousands of results in real time without it ever feeling overwhelming. With most search tools, you enter your criteria and a list of influencers appears, along with their profile pics and basic data about them and their account. It can make it hard to parse through the results to find the most relevant people.
There are two things that Upfluence does to make discovery manageable. First, you can assign a "weight" to each criteria, so that the algorithm knows what's more important (and who, therefore, is more relevant). Second, the platform won't show you any of the influencers until you've narrowed your search down to a set of results you can handle. Instead of seeing a list of results that refreshes each time you refine the search, you'll see data about the overall group—how many influencers match the results, what the total reach is for all of them, and a breakdown of their relative influence (i.e. how many are macro-influencers, how many are micro, who's in the top 5%, etc.). You'll also get a snapshot of their collective audience's basic demographic information. Once you've got the numbers down to something manageable, you won't waste time wading through irrelevant results.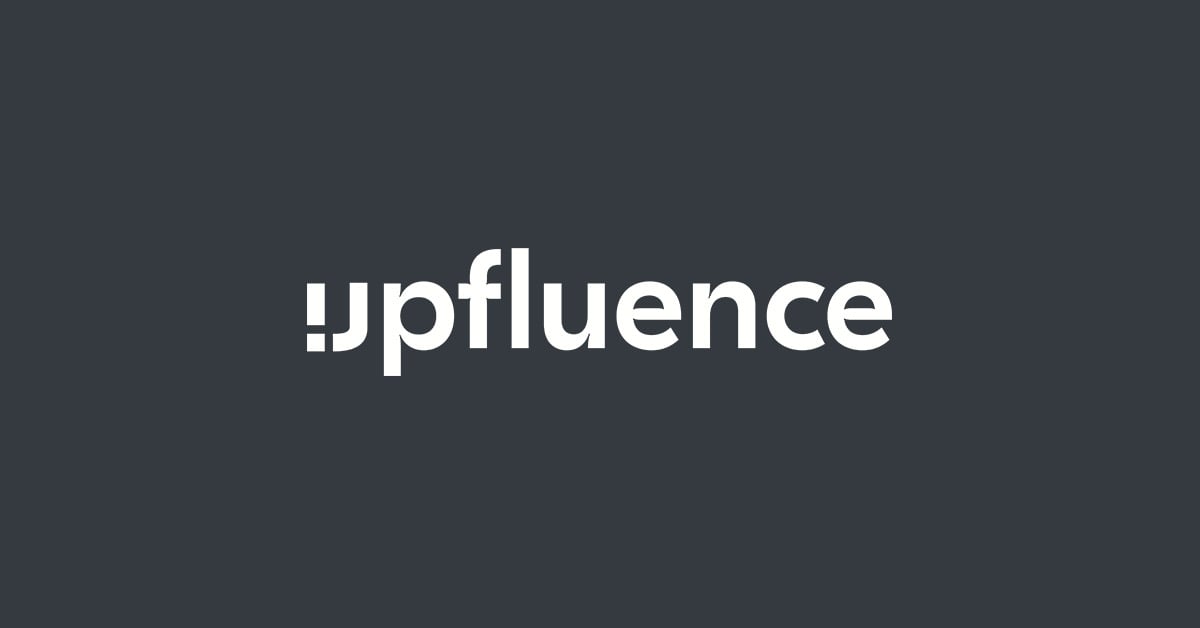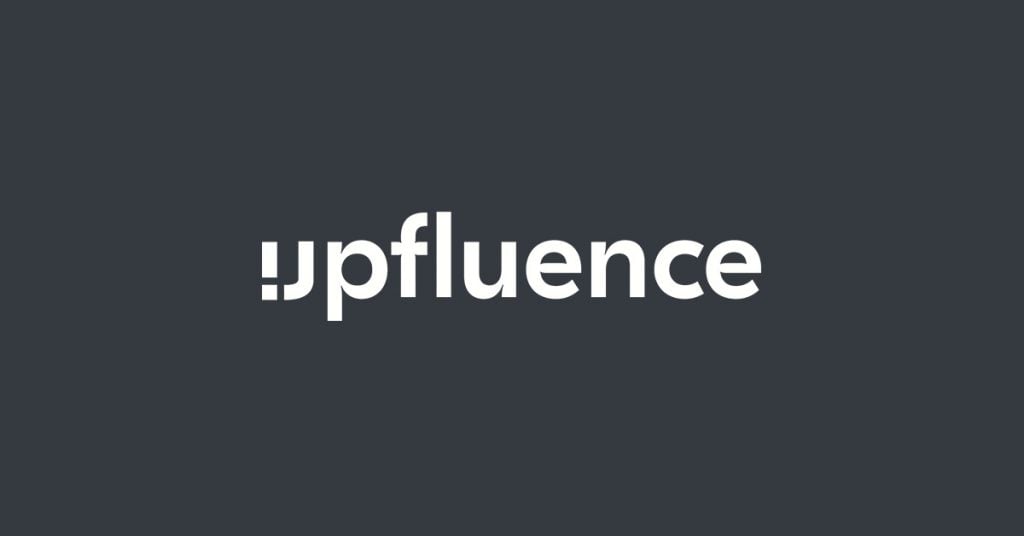 Services Offered: Influencer Search & Discovery, Relationship Management, Campaign Management, Third Party Analytics,
Channels: Instagram, Youtube, Facebook, Twitch, Tiktok, Twitter, Pinterest, Blogs
---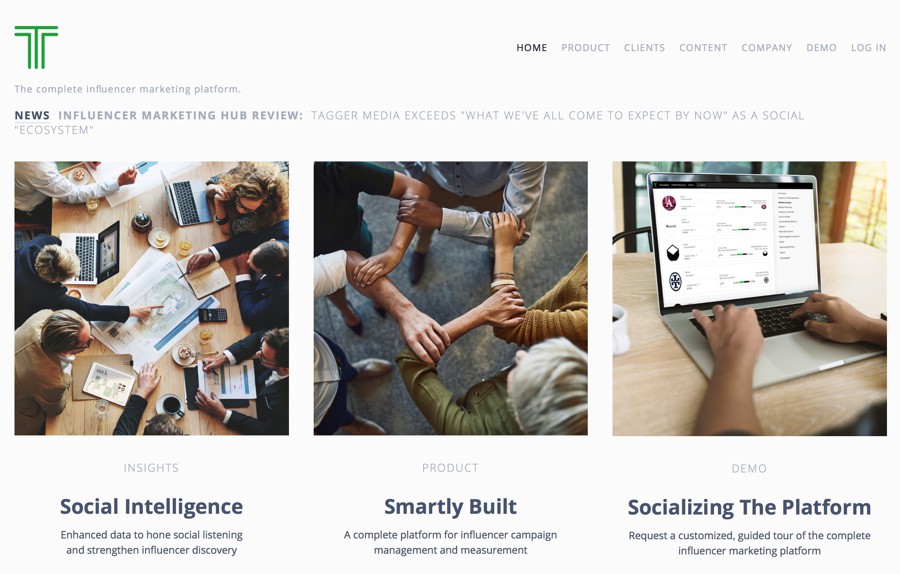 Like all the platforms on this list, Tagger's deep reliance on data is the key to its discovery tool. It boasts over 50 search criteria to choose from, with a big focus on understanding an influencer's audience. You can actually learn quite a bit here, as Tagger's software isn't just indexing data points and analysing them. Some of the data also comes from a social listening engine that's constantly monitoring and analysing the conversations on the social web. Here, Tagger gleans some highly accurate psychographic information that can be put to good use.
Such as: once you've found a creator with the kind of followers you're looking to market to, the platform can show you other influencers with "lookalike" audiences. This is particularly useful if you're trying to find influencers who cover a wide range of topics between them; you can be sure that all their followers will be largely similar to one another. You can read our review of Tagger to learn more about this innovative feature.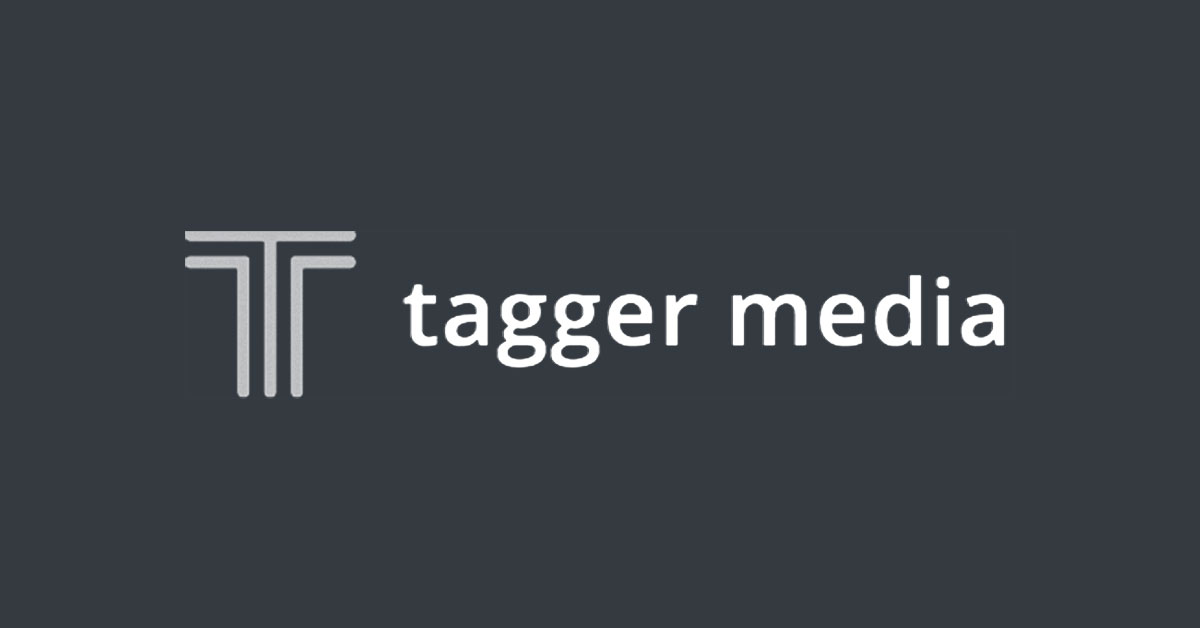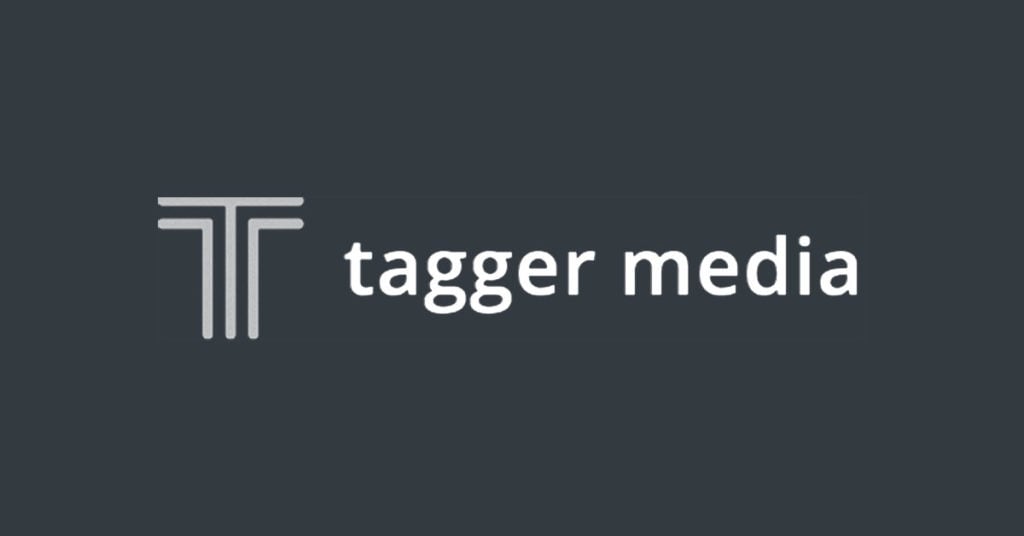 Services Offered: Influencer Search & Discovery, Campaign Management, Influencer Marketplace, Third Party Analytics,
Channels: Facebook, Instagram, Twitter, YouTube
---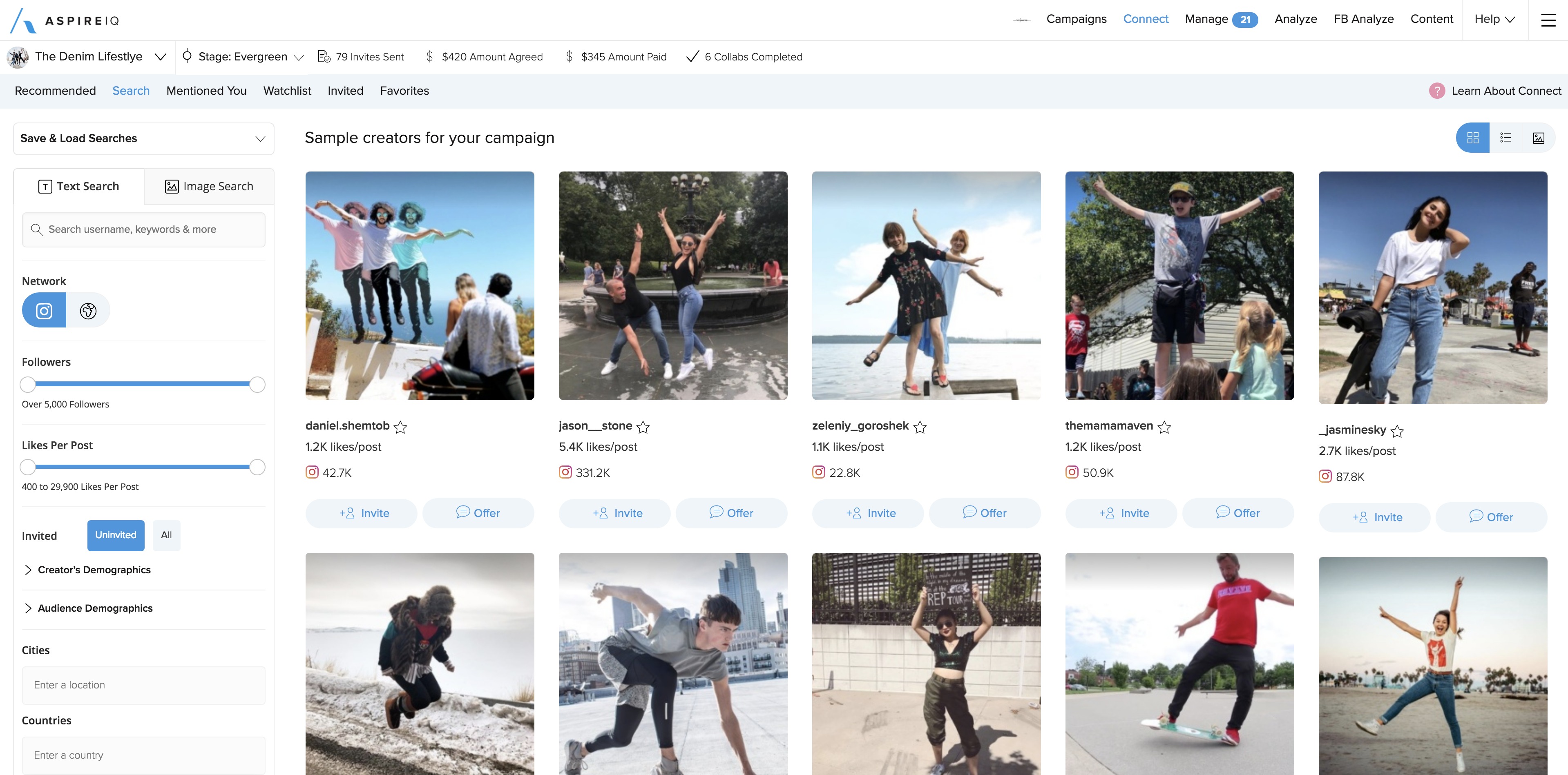 One of the earlier players in the IM platform game, AspireIQ used to be known as Revfluence. It was an exceptional product back then, and got even better after some feature updates (and the rebrand). In addition the standard search and discover tools, AspireIQ added some new ways to discover influencers you might not otherwise have found.
First, there's something called QuickMatch, essentially a Tinder for influencers. The platform serves up a bunch of suggestions based on past searches, and you can skip them or add them to the list. Next, you can use a social listening feature to monitor for mentions of your brand, compiling lists of those who do. As you scroll through the list of mentions, you might be surprised to find some people with plenty of influence. Finally, you can also do visual searches: feed AspireIQ an image (maybe one that got great engagement in a previous campaign), and the software will serve up content that's visually similar to what you supplied. This obviously isn't something that works directly with YouTube, but you can find people this way and choose to only see accounts of people who also have YouTube accounts.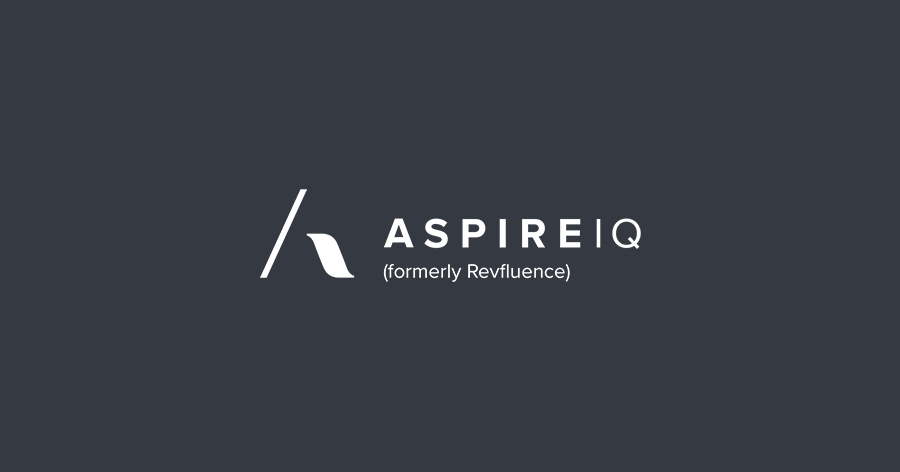 Services Offered: Influencer Search & Discovery, Relationship Management, Campaign Management, Influencer Marketplace,
Channels: Instagram, YouTube, Facebook, Twitter, Pinterest, Blogs
---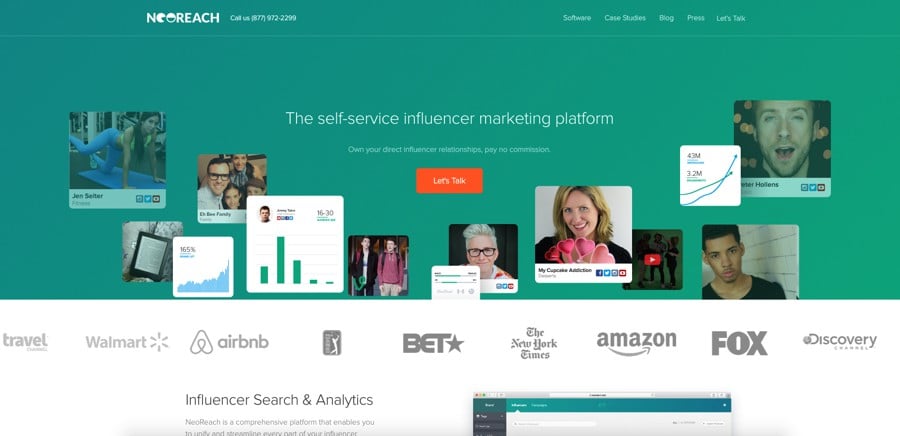 Before everyone realized the importance of data and analytics, the people at NeoReach were busy coding algorithms that could mine as much data about influencers and their audiences as possible. With over 3 million influencers and 40 different criteria to search them, the platform offers a quick and intuitive way to narrow your results—not only down to the the right influencer, but to the right audience. Once you've found them, the integrated campaign management and reporting tools make the platform a real end-to-end solution.
With such powerful software under the covers, NeoReach originally targeted their platform to high end, Fortune 500 companies. These days, that's still the goal, but they do offer a scaled down version for smaller companies who need an affordable way to discover influencers and manage campaigns.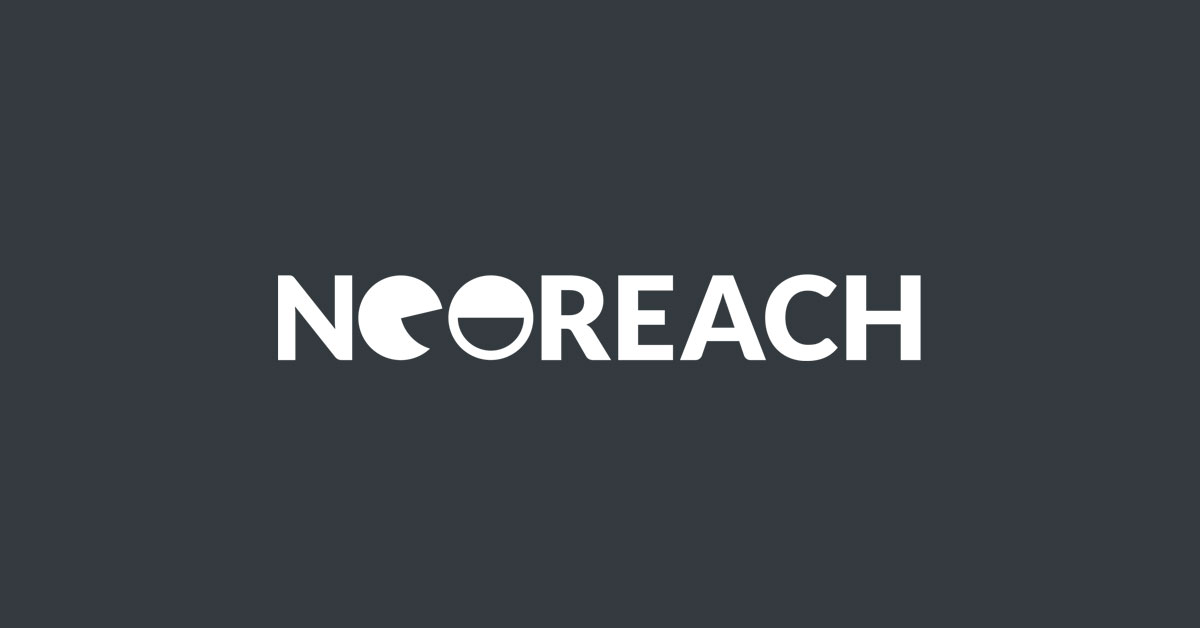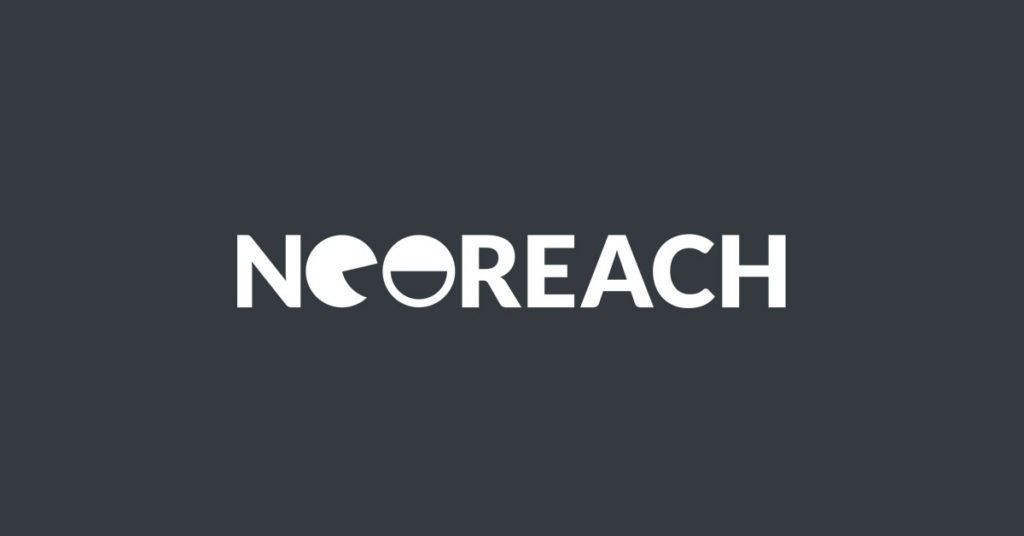 Services Offered: Influencer Search & Discovery, Campaign Management,
Channels: Facebook, Twitter, Instagram, YouTube, Pinterest, Snapchat
---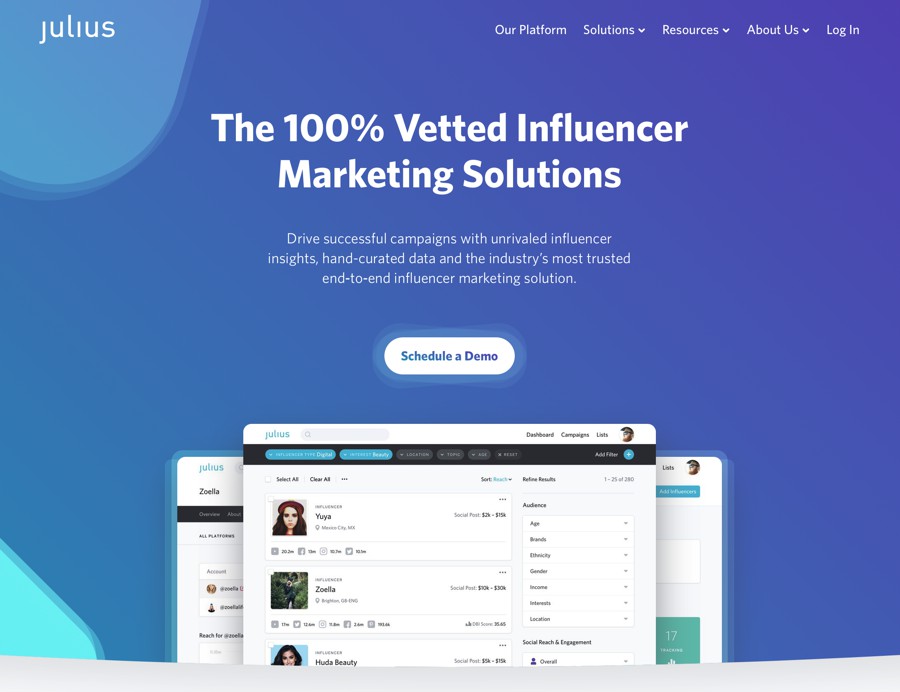 Julius began its life as a purpose-built discovery tool, and has since expanded to include campaign management features as well. Because of its early history, the search function is still the standout feature of the platform. A big differentiator here is the that the influencer profiles aren't just the result of an algorithm scraping data off the social web. There is that, of course, but there's a human element at play here. They've got a team of people whose jobs are to constantly pore over profiles and fill in any of the blanks that the algorithm missed—like whether or not a potential influencer has worked (or is working) with other brands. That's not all they add; there's much more information you can get than out of a straight software-driven tool.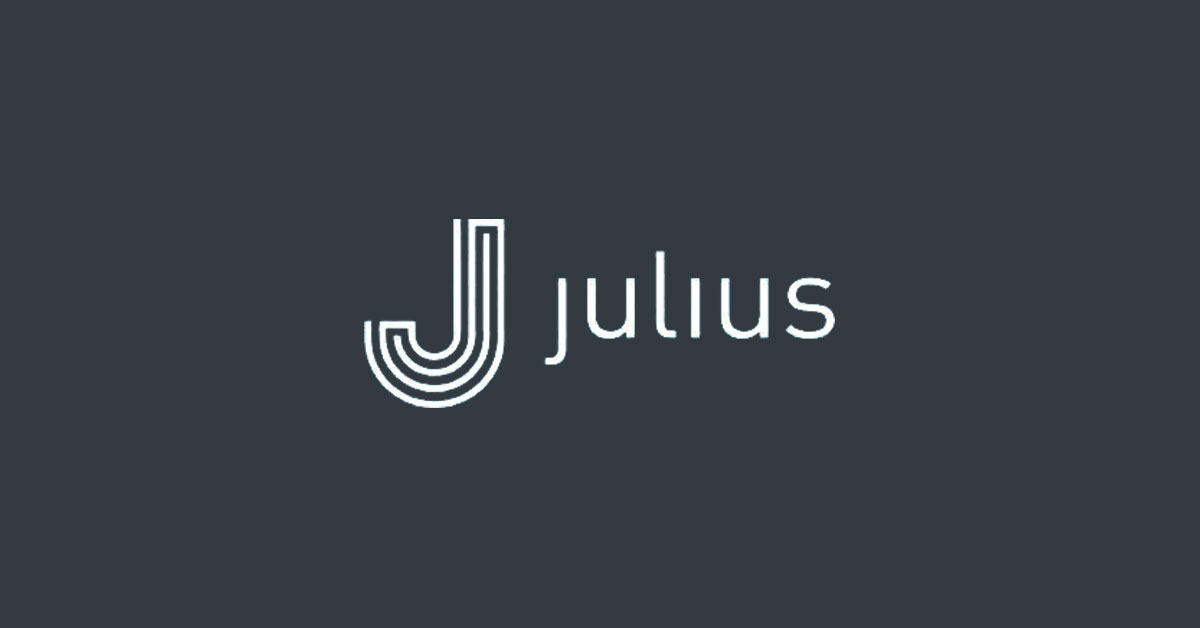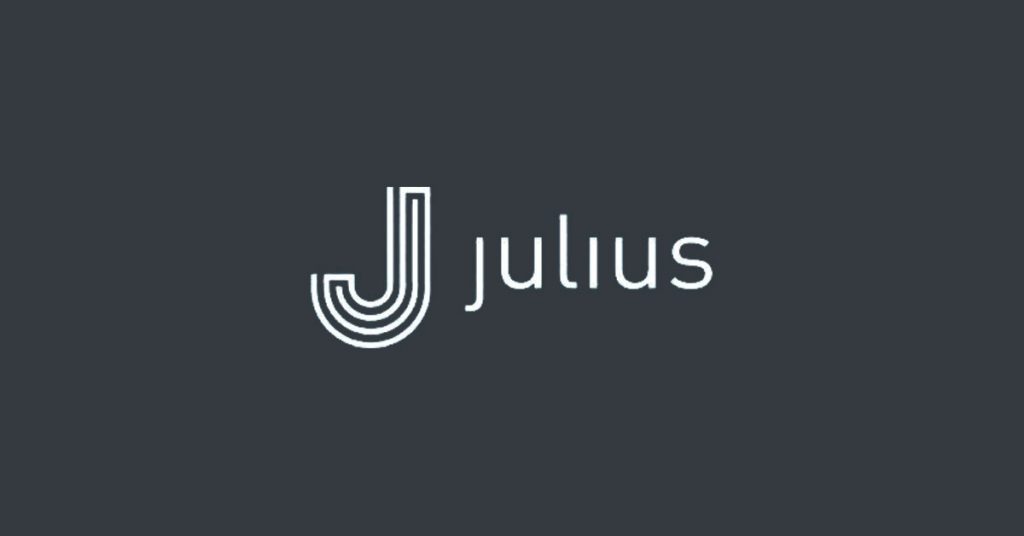 Services Offered: Influencer Search & Discovery, Campaign Management, Third Party Analytics,
Channels: Instagram, Facebook, Twitter, YouTube, Pinterest, Twitch
---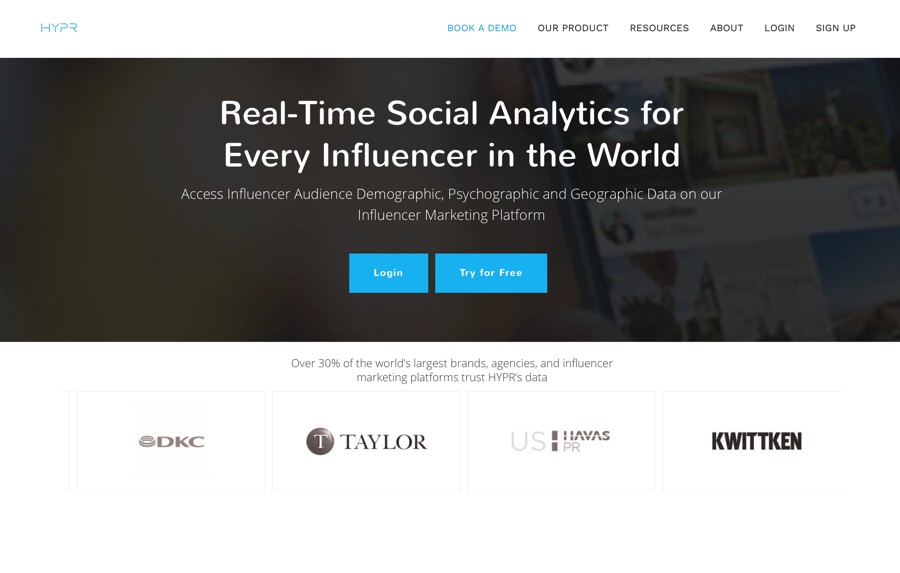 Calling themselves the "Google of influencer search," Hypr is all about influencer discovery. Their database is an index of over 10 million influencer profiles. That's a lot to search through, and Hypr gives you ways to search based on attributes for the influencer and her audience alike.
What really sets Hypr apart from other discovery tools is its interface. When you're dealing with that many potential results, they need to be organised on the screen in a way that doesn't overwhelm the user—and Hype delivers on that front. Results are laid out like a series of little business cards, with a picture of the influencer, a bio, and some quick stats to give you an overall idea of their reach to each network. Scrolling through the list, it's beyond easy to create and organise lists of influencers on the fly—no extraneous mouse clicks or navigation to other pages are necessary. The lists also serve as a snapshot of a group of influencers, as you'll see an aggregate of their various statistics. Especially useful is Hypr's Unique Audience measurement. Where most platforms look at a group of influencers and add up all their followers to determine reach, Hypr's developers understood that there's often a lot of overlap between similar influencers. The Unique Audience measurement accounts for the all the duplicates between them, and gives you the true reach.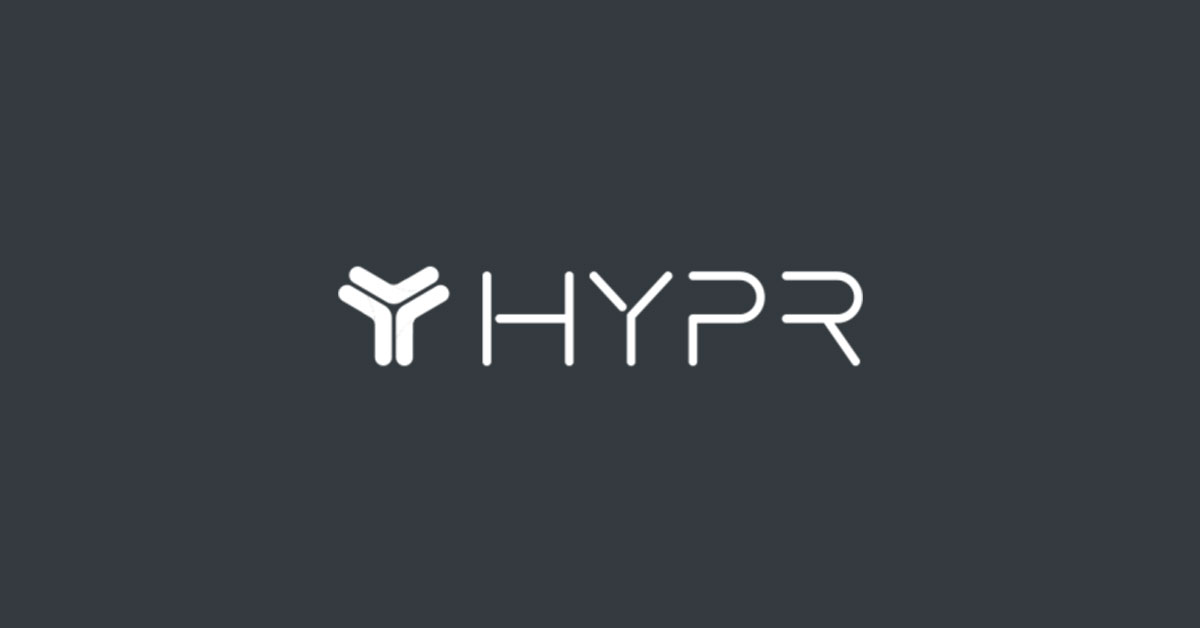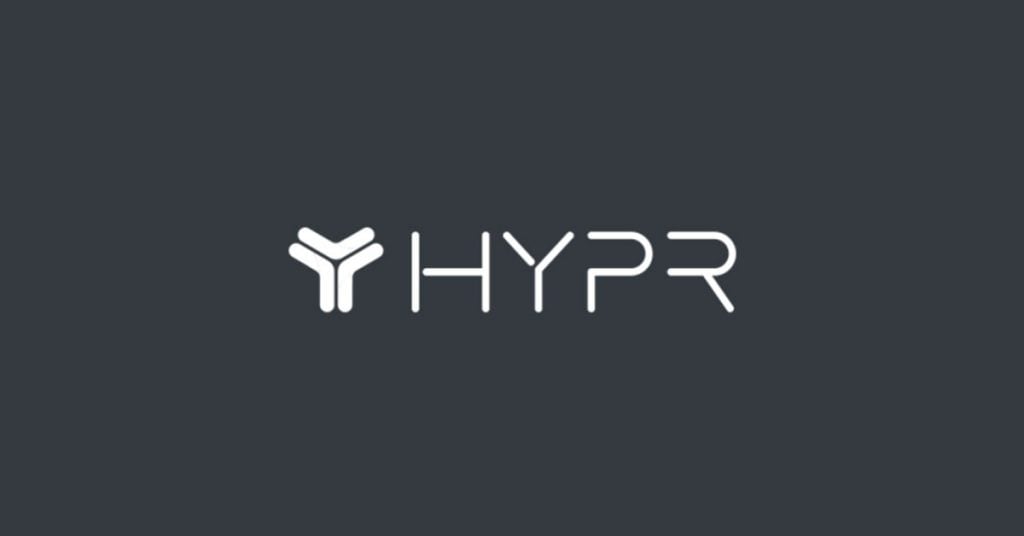 Services Offered: Influencer Search & Discovery, Influencer Outreach and Engagement, Performance Tracking with Audience Demographics and Conversion Attribution, Global Influencer Payment, Fraud Detection and Audience Health,
Channels: Instagram, Facebook, Twitter, YouTube, Pinterest
---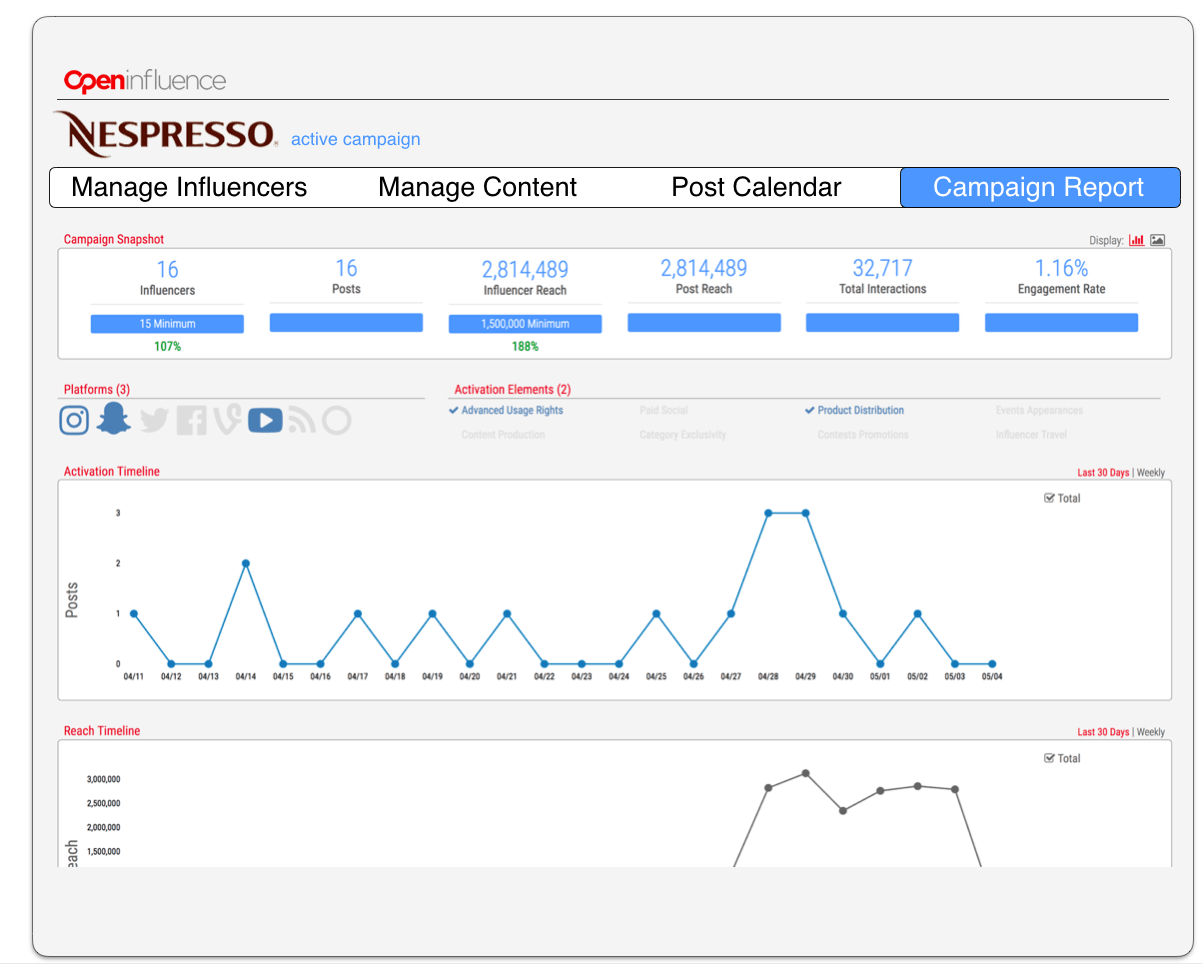 One thing that matters with discovery is relevance: you might search for some keywords, but the results aren't always relevant. Open Influence has figured out a couple of ways to give relevant results.
The AI-driven search algorithm allows for more advanced visual search than simply uploading an image and finding similar ones. Instead, the algorithm scans all the images that the influencers in its database have posted, and assigns keywords to them. A picture of someone swimming will be assigned keywords like—you guessed it—swimming. This alone eliminates probably millions of results that just aren't relevant to swimming, but for some reason a person used the word in a post or hashtag.
Open Influence's other big idea ensures that searches based on audience affinities also remain relevant. They do this by indexing posts according to over 20 million recognised keywords of audience interests. To ensure you get relevant influencers a result of searching for the interests, Open Influence only catalogs instances of the keyword by engaged users, not the audience as a whole. That means if you're searching the keyword "Fashion," for example, you're not going get every influencer who's posting on that topic. You're going to get shown the ones with the most engaged audiences with fashion. This signals that there are conversations being had, and the accounts that show up as relevant are there because the most conversations are being had.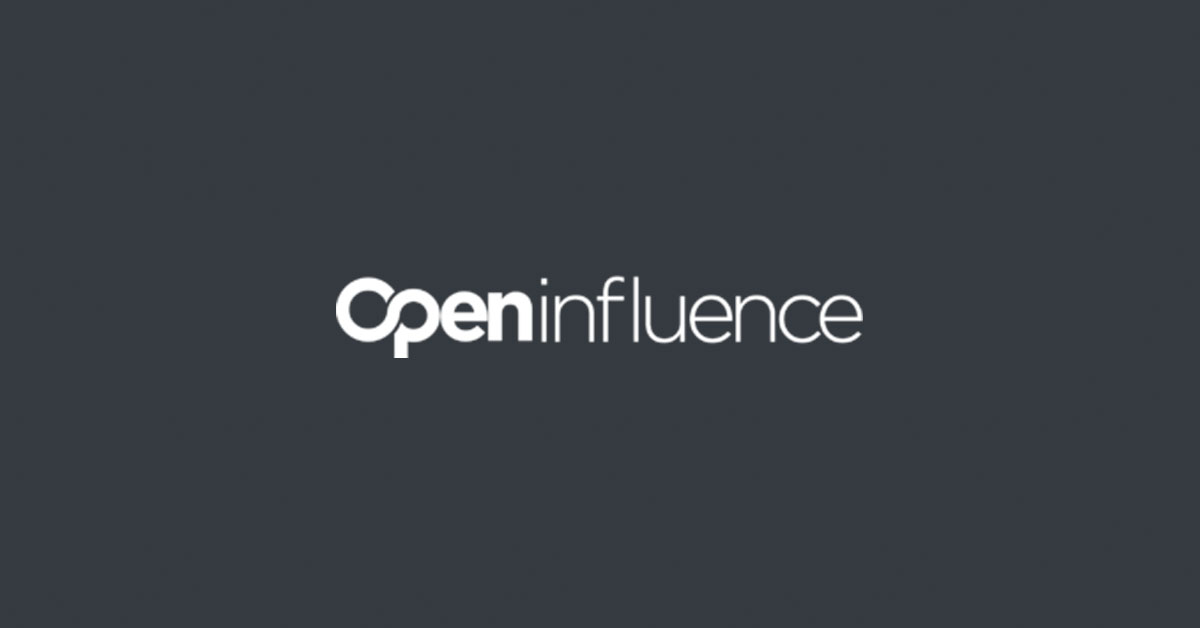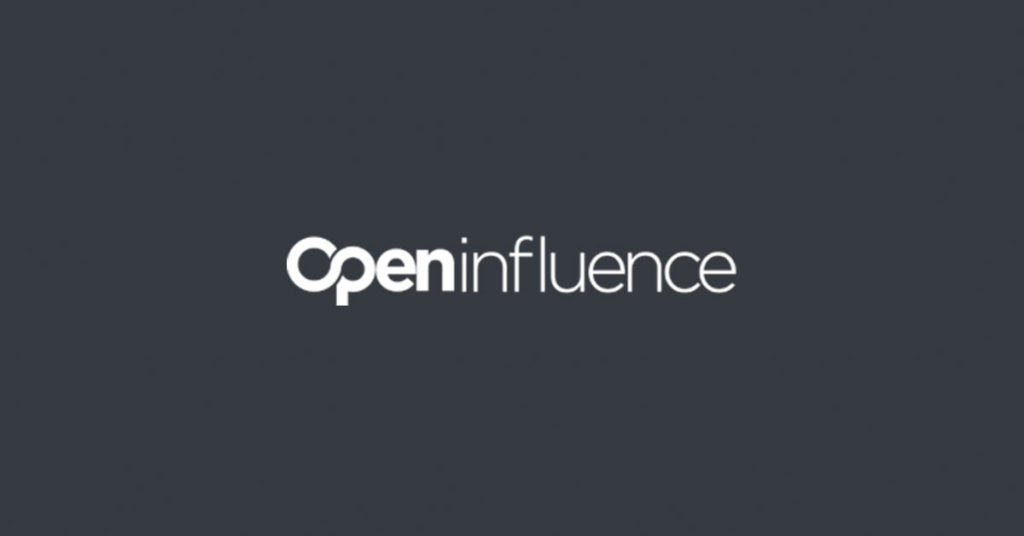 Services Offered: Influencer Search & Discovery, Campaign Management, Third Party Analytics,
Channels: Instagram, Facebook, Twitter, YouTube, Pinterest, Snapchat, Blogs
---
When it first launched in 2005, no one really knew how big YouTube would become—not just financially, but in terms of its influence on the media landscape. As the dominant video streaming and sharing service, digital marketers know it's an important part of any brand's marketing strategy. And, of course, influencer generated content is fast becoming retail brands' go-to method for marketing. All of the platforms listed here are excellent in their own right, and each has something that sets it apart from the others. If you're on the hunt for YouTube influencers, you can't really go wrong with any of them.
Looking for influencer discovery platforms for other social channels? Check out all of our reviews to brush up on some of the best influencer marketing platforms out there.