YouTube is a great place to watch videos as well as share videos with viewers worldwide. The platform couldn't be easier to use but creating powerful YouTube content that generates likes, comments, shares, subscribes, and views isn't as easy as just uploading your video and hoping for the best. If you want to make your mark on YouTube, you'll need to create content that is engaging and entertaining… and aesthetically pleasing to watch. That means your videos need to be well put together. Fortunately, there's a number of free video editing software for YouTube and we're going to share our favorites with you!
---
10 Free Video Editing Software Platforms for YouTube to Up Your Production Game:
---
How to Choose the Best Free Video Editing Software for YouTube
Before we jump into our list of free video editing software for YouTube, let's talk about how to choose the best software for your brand. We've taken these same details into consideration when choosing the software included on our list. When selecting the video editing tool you're going to use, here are some things to look for:
Platform
Whether or not you're going to edit your YouTube videos on your phone will make a difference in which video editing software you can use. Computer-based software is likely to have more features and be more powerful than the software you can use on your iOS or Android device.
Compatibility
Not every software works on every platform. iMovie, for instance, will only work with Macs and iOS. While a lot of software and apps are cross-platform, be sure to look into it before committing to specific software.
Cost
Are you looking for completely free software or one that you can upgrade as needed? The software on this list is free but some of the options listed give you the option to upgrade for more features.
---
10 Free Video Editing Software for YouTube
To get the most from your YouTube videos, you'll want to have software to edit your videos before you upload them to the platform. Here are our picks for the best free video editing software for YouTube. There are video editing options here for Windows, Mac, Android, iOS, and Linux, so you can get a great free video editing software no matter what platform you use.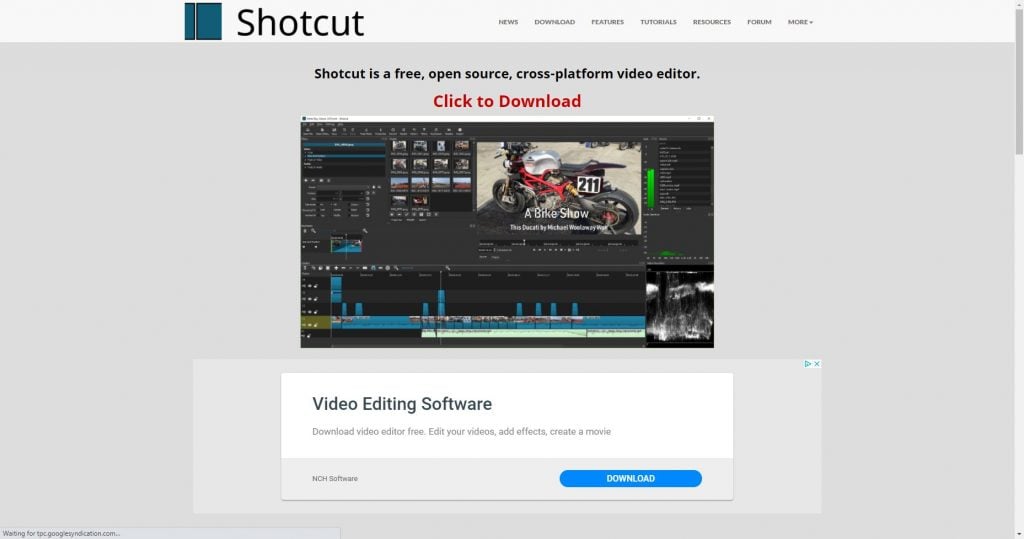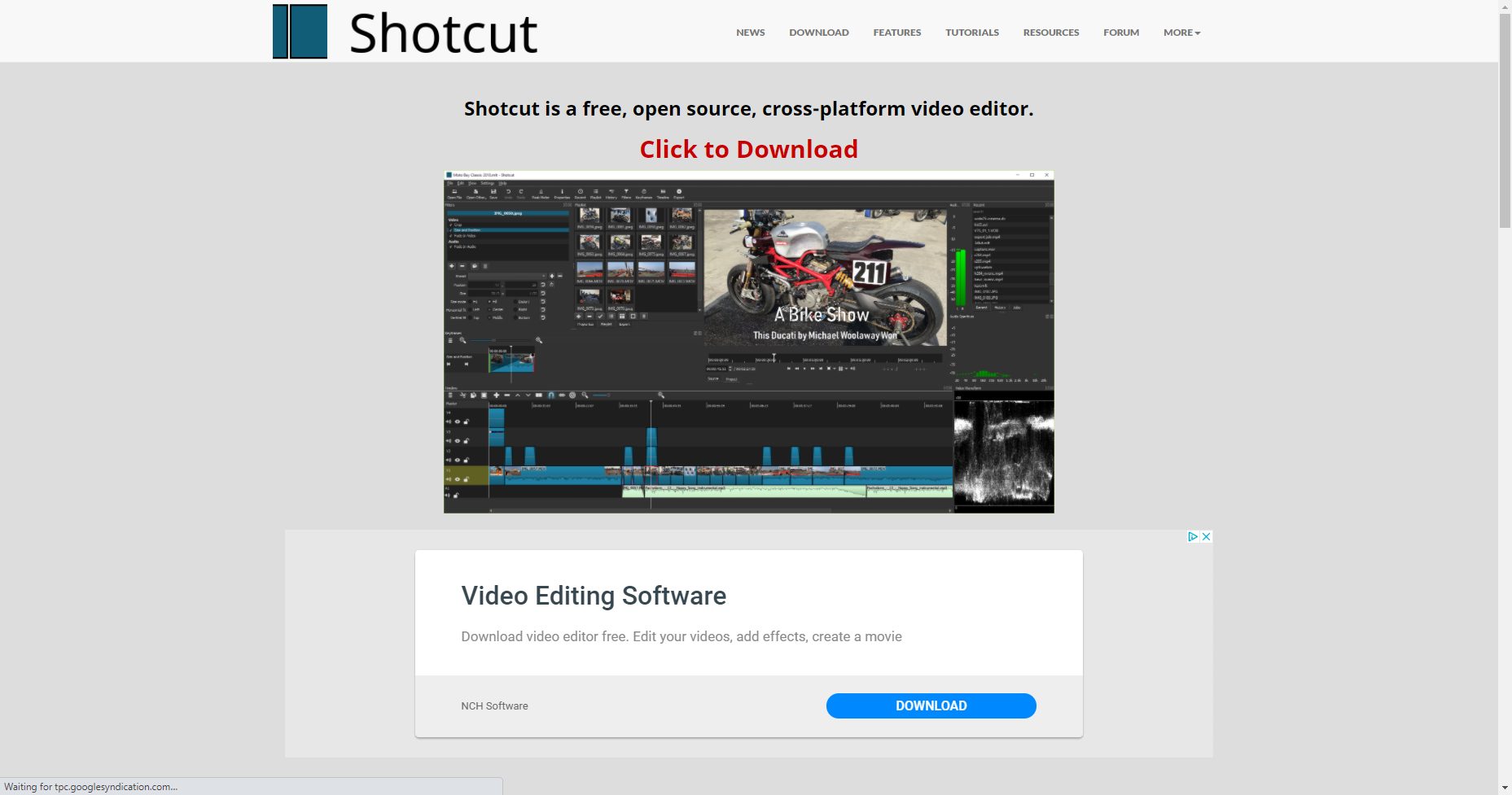 Platforms: GNU/Linux, Mac, Windows
Shotcut isn't pretty. It's open-source software that looks exactly like what you would expect free, open-source software to look like. But, looks aren't everything, right? This platform performs very well and offers the features you need. If you can make it past the ugly exterior and not-so-intuitive user interface, Shotcut can be used for trimming and exporting. It does have limited transitions available, but if you just need to edit your creations for uploading to YouTube, Shotcut has you covered.
---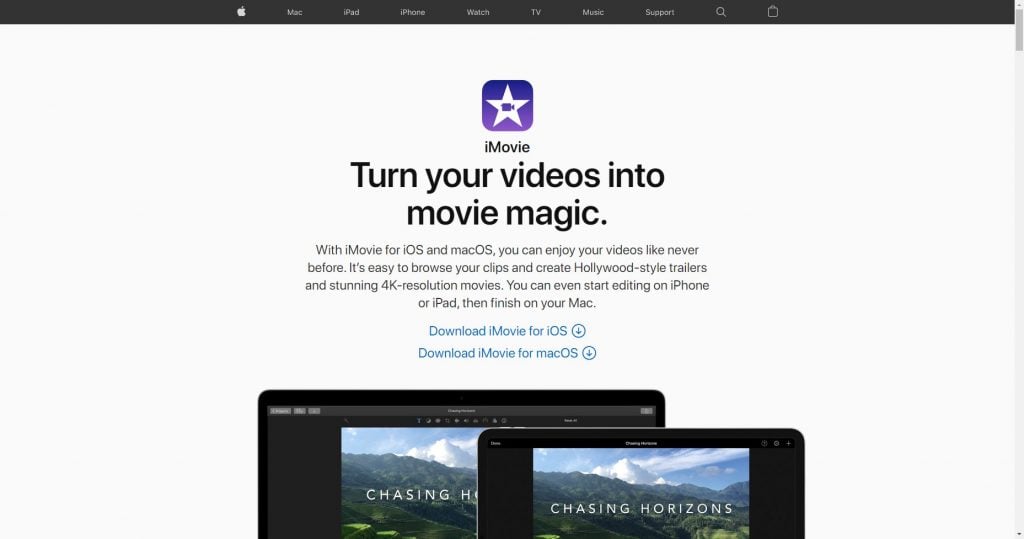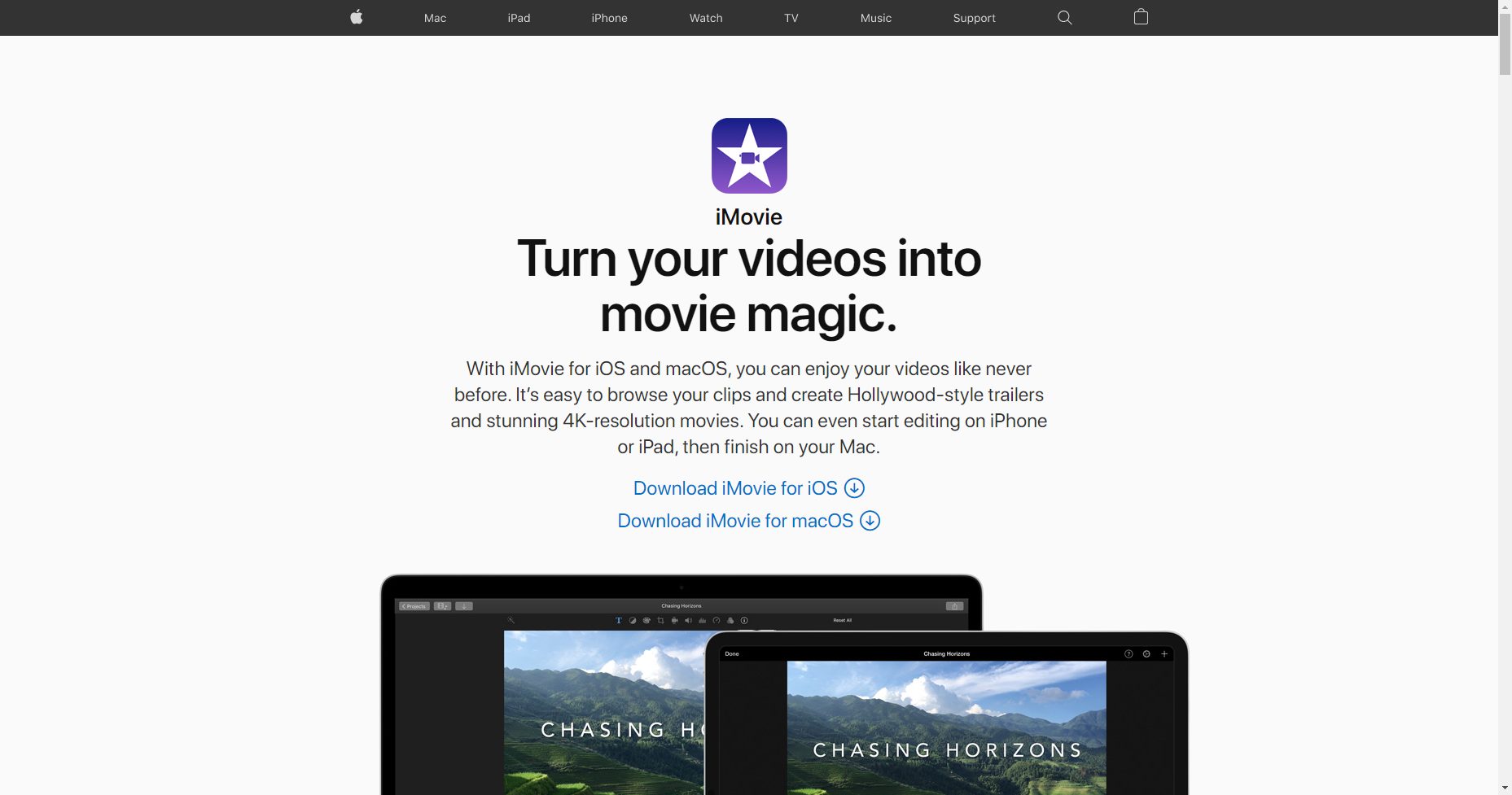 Platforms: Mac, iOS
If you're a Mac or iPhone user, you're probably familiar with iMovie. We think it's one of the best options out there for YouTube influencers who need an easy-to-use software for Macs. iMovie offers up the basic video editing features you'd expect like cropping, trimming, and clip arrangement. You can also use it to add visual effects or titles to your videos as well as editing audio files, so iMovie covers your bases. And, once you have your video looking just how you want it, you can share directly to YouTube, Facebook, and Vimeo quickly and easily.
---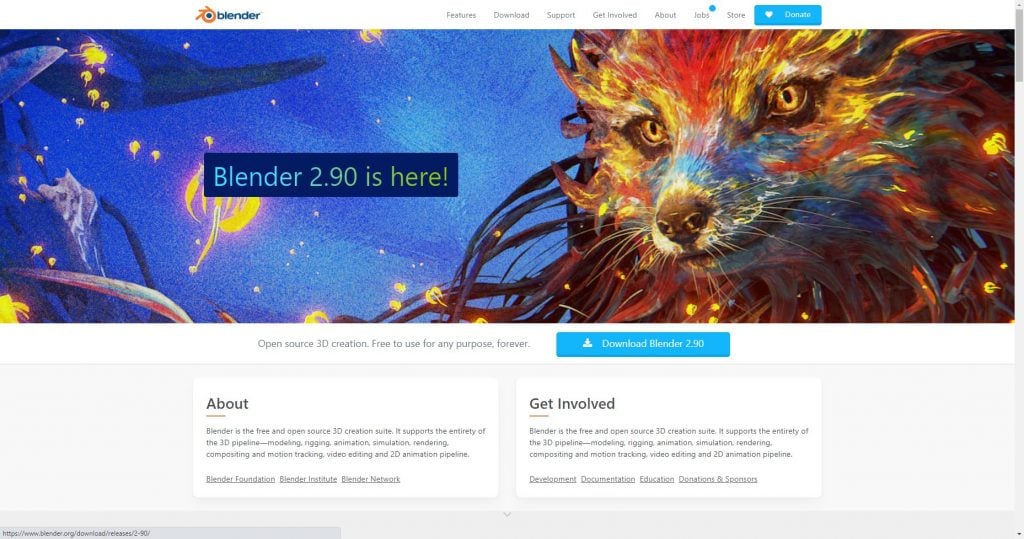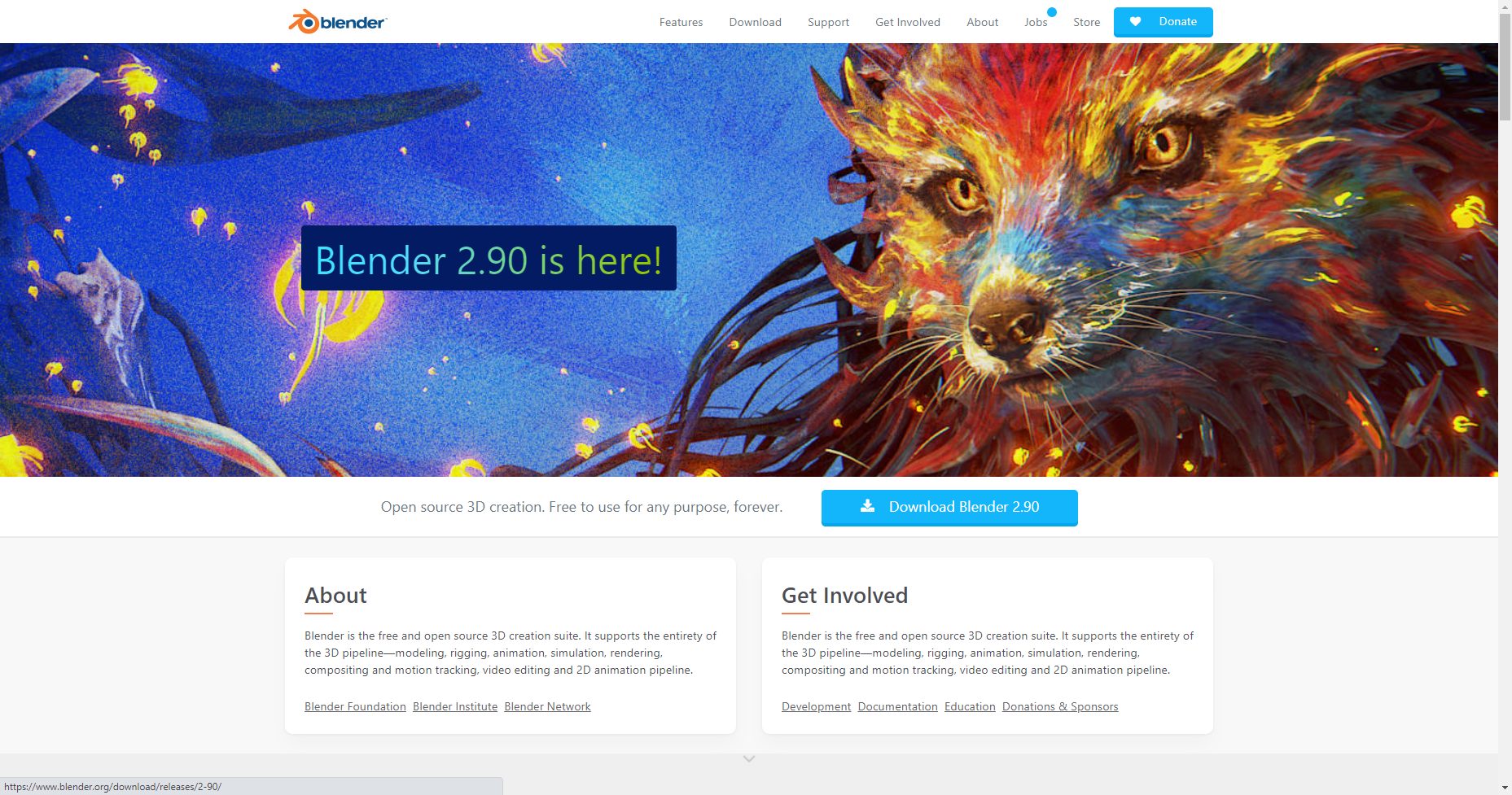 Platforms: Steam, Linux, Mac, Windows
Blender is not only a video editing software but can also be used for animation, rendering, modeling, VFX, or even game creation. The video editing tools are a bit limited; you can trim videos and add transitions or filters. Blender uses a timeline so you can add your video, audio, and image files to your projects and arrange them easily. In addition, Blender offers a live preview, histogram, and chroma vectorscope displays. To up the creative freedom game, Blender offers speed control and layer adjustment as well as audio mixing and waveform visualization.
---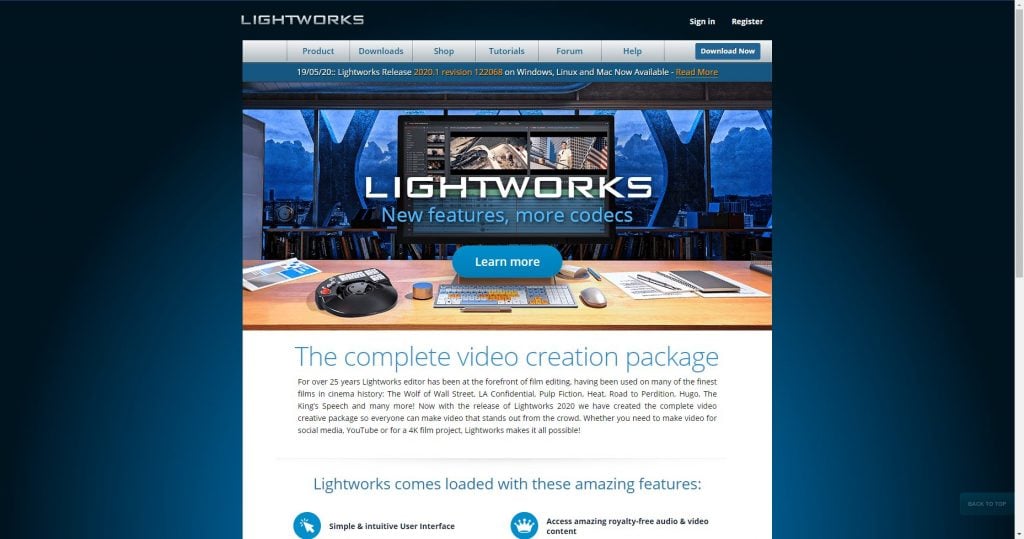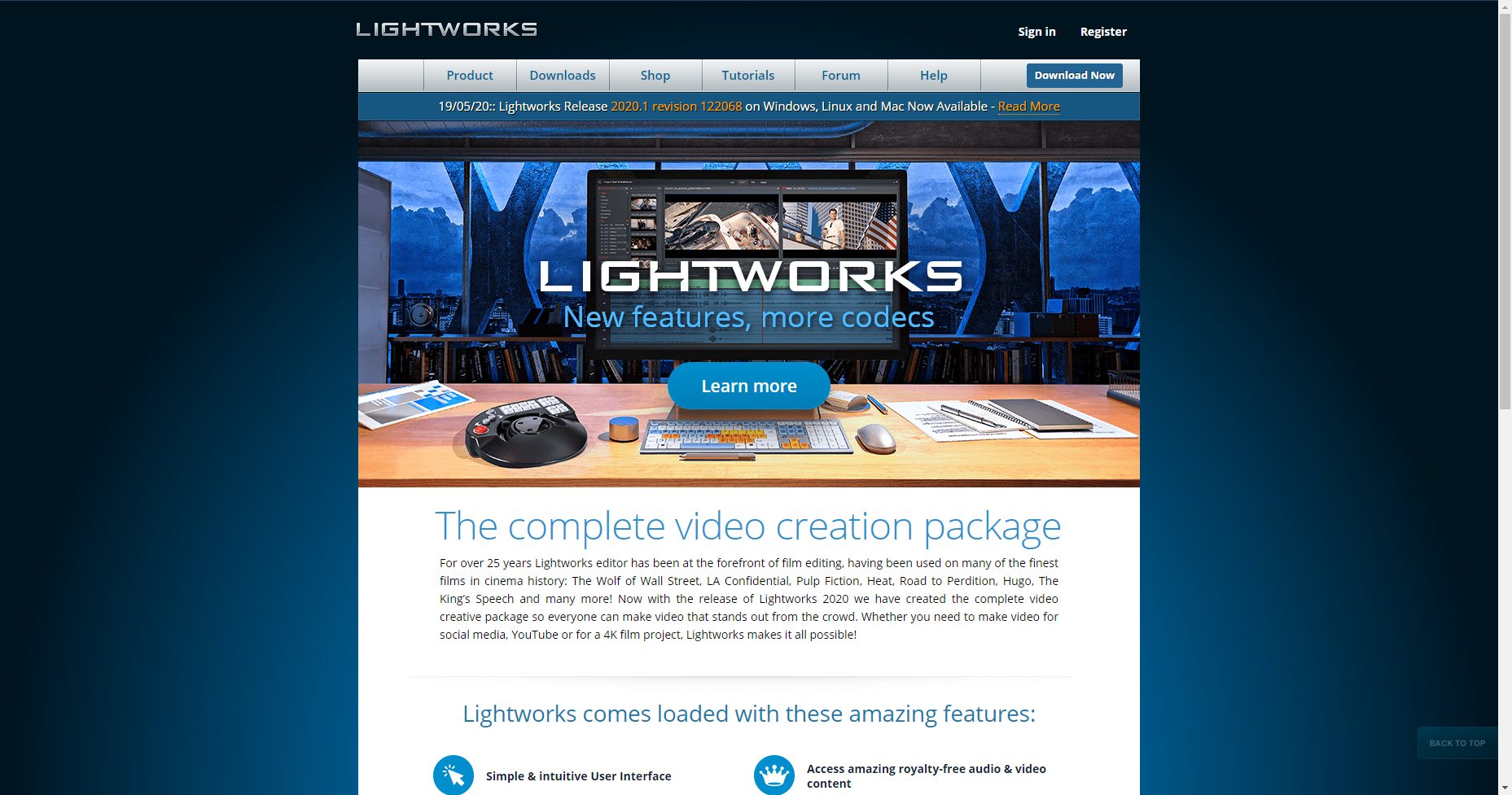 Platforms: Linux, Mac, Windows
Despite its dated website, Lightworks offers up a user-friendly interface and a great collection of features. It provides a selection of transitions, visual effects, and trim options that help YouTubers create stunning videos. Lightworks supports all popular video file formats and is optimized to help you save time on exporting files so you can get them up on your YouTube channel faster. There's even a Multicam editing feature that makes it easy to edit footage that was captured by two or more cameras.
---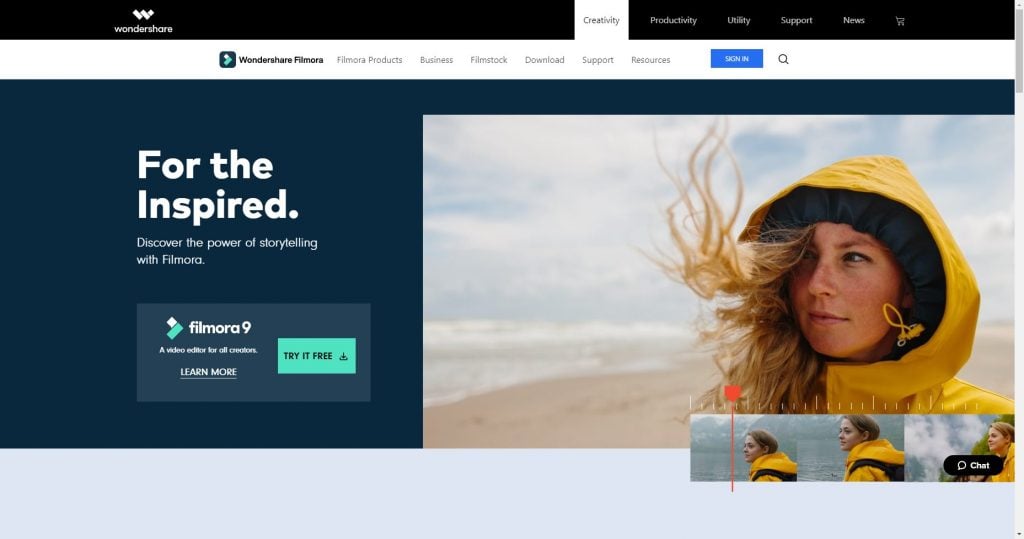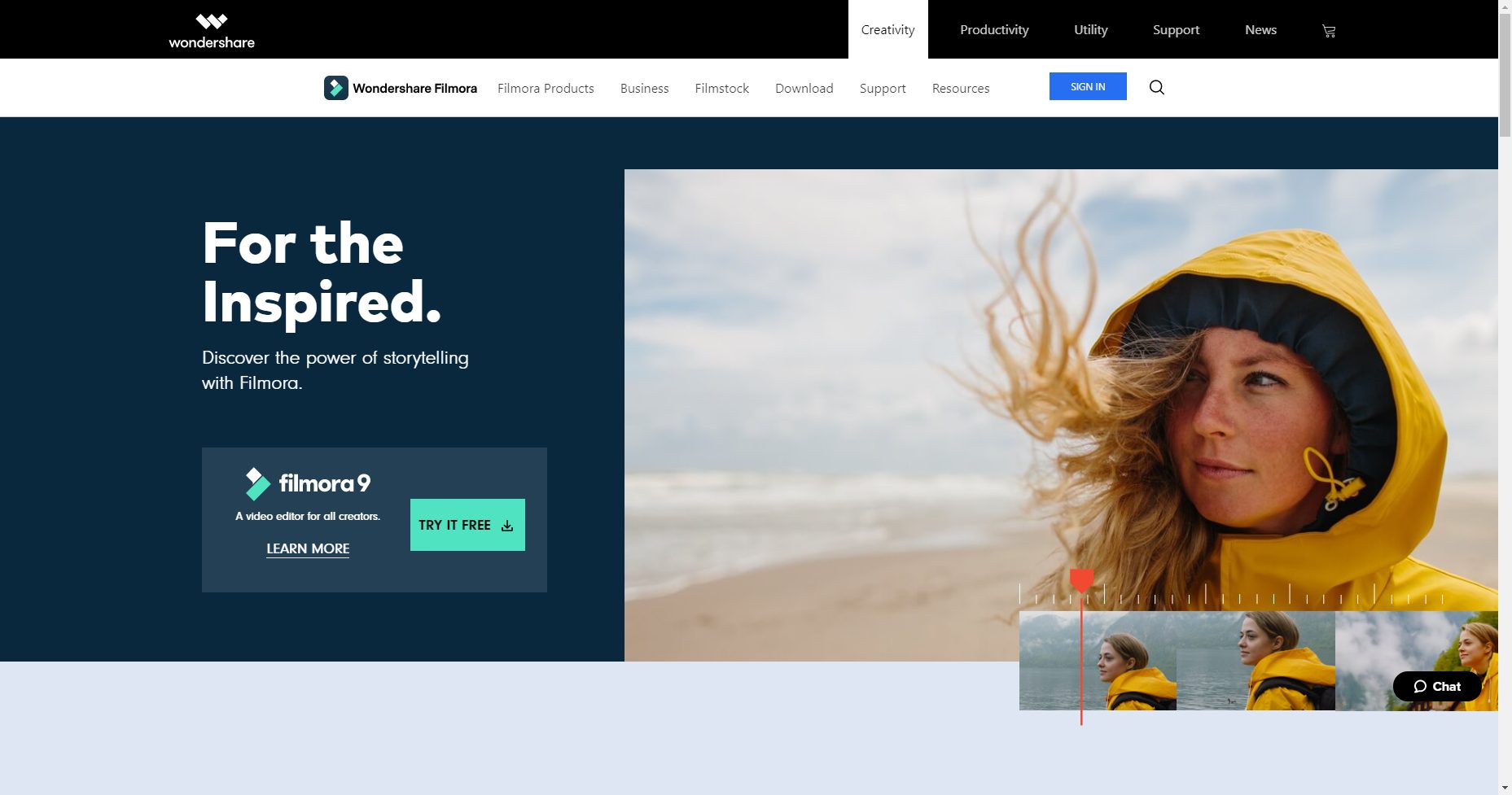 Platforms: Mac, Windows
Wondershare Filmora makes it easy for YouTube creators to produce and edit videos that look just as good as anything a video editing professional could do, even if they don't already have video editing skills. This free video editing software for YouTube has an intuitive user interface that makes it a standout option for beginners while still providing all of the video editing tools you need to create gorgeous YouTube videos that your subscribers will love. Filmora lets you add video, image, and audio files to your project and includes all of the basic video editing tools like cutting and trimming videos, as well as advanced features like video stabilization, de-noise, and more.
Filmora also includes an effects library so you can add interest to your videos with color grading and text and image overlays. It also has a large royalty-free audio library with music and sounds effects you can use on your videos. Up the creativity with chroma-key (green screen) and split-screen video features.
---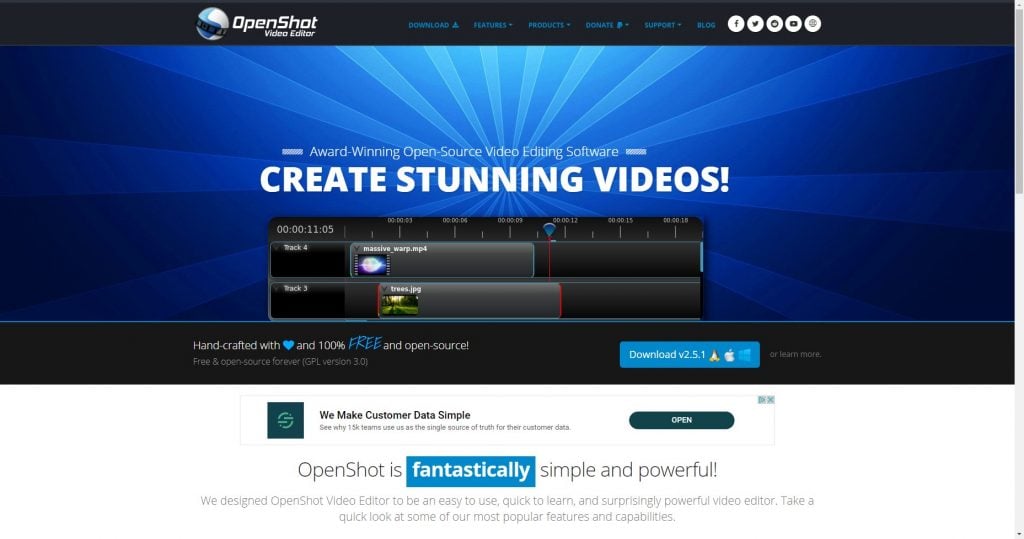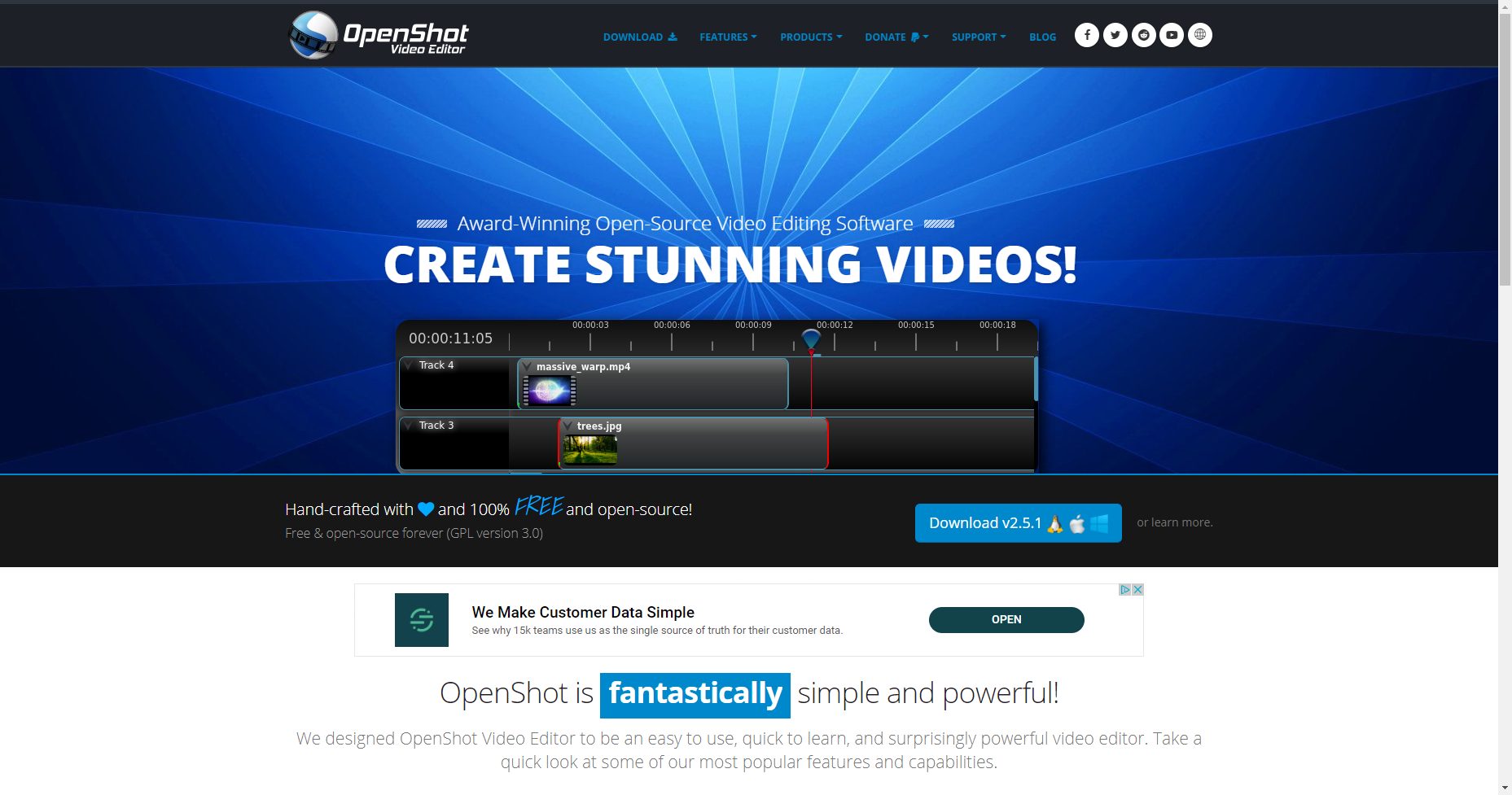 Platforms: Linux, Mac, Windows
Openshot is a free video editing software for YouTube that has a relatively user-friendly interface. Similar to Shotcut, it offers limited animation effects. Having said that, though, Openshot is a great option for YouTube creators. While there are minor differences with editing features, Openshot's editing environment is different. Instead of on-screen editing, Openshot uses floating windows. This essentially means that your editing happens through the use of layers represented by separate windows within the software.
---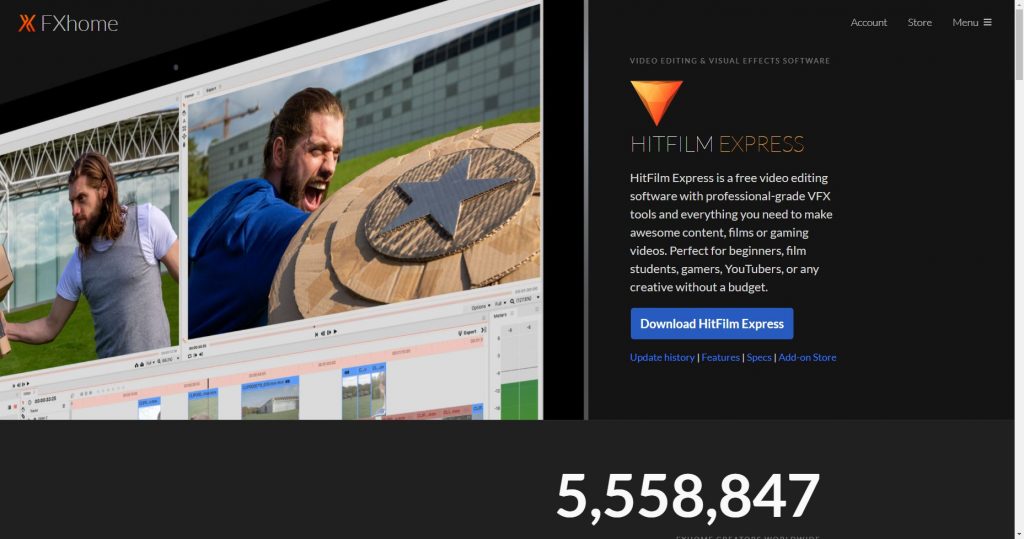 Platforms: Mac, Windows
HitFilm Express is a free video editing software for YouTube that doesn't feel like it should be free. It comes with tons of features that YouTube creators will love and, with a small investment, you can get access to even more features. To be honest, though, the software is great without any addons. HitFilm Express includes:
Dozens of keyboard shortcuts

Auto-save as frequently as every minute

Labels for 3D effects, text, models, composite shots, images, and more

Set a custom maximum undo level

Crop a clip and animate it to control which part is visible

Default template options including 1080p Full HD

Helpful select tool to grab everything before or after the playhead

Mix and balance audio

Add unlimited video and audio tracks
---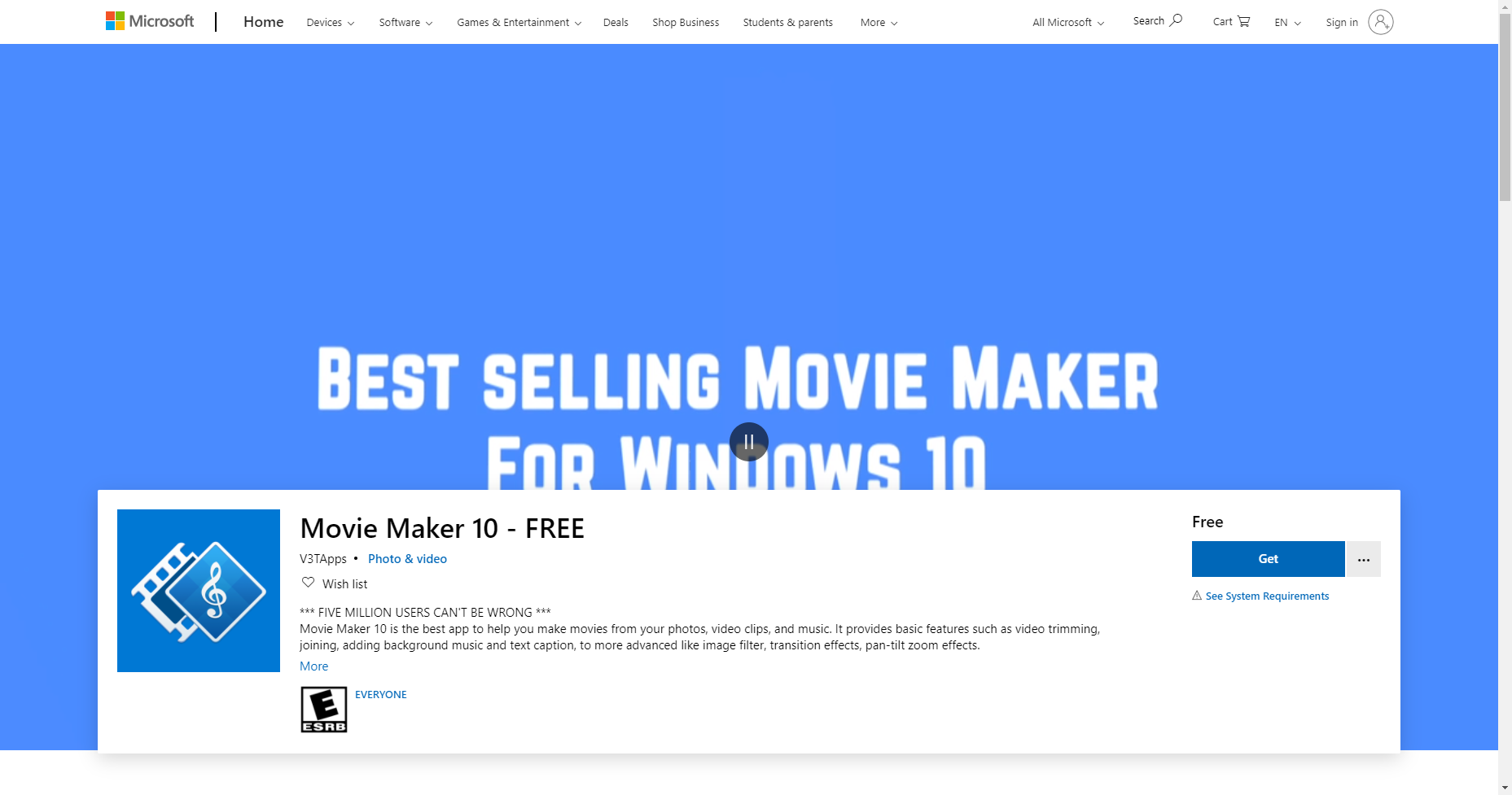 Platforms: Windows
Windows Movie Maker is, as the name implies, for the Windows operating system. Movie Maker 10 can help you make movies from your photos, video clips, and music and provides basic video editing functions like video joining, adding background music, and text caption to more advanced features like image filter, transition effects, and pan-tilt-zoom effects. Movie Maker supports most popular media formats: mp4, WMV, Mkv, MOV, Avi, MPEG, mpg, mts, jpg, png, gif, mp3, m4a, and wav files.
In addition to the features we've already mentioned, Movie Maker can be used to overlay text captions and emoticons, add still picture-in-picture, adding title slides, and access to 30+ transition effects (including fade, ripple, cross-zoom, wave, pixelate, square wipe, and more) for photos and videos and 30+ fonts for text overlay. You can also use the music editor for clip trimming, fade-in, and fade-out effects.
---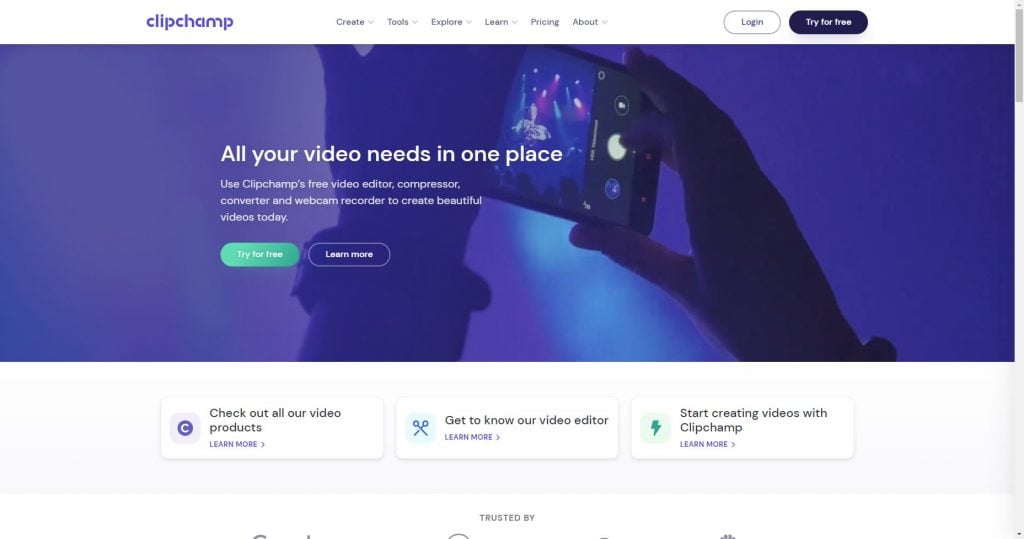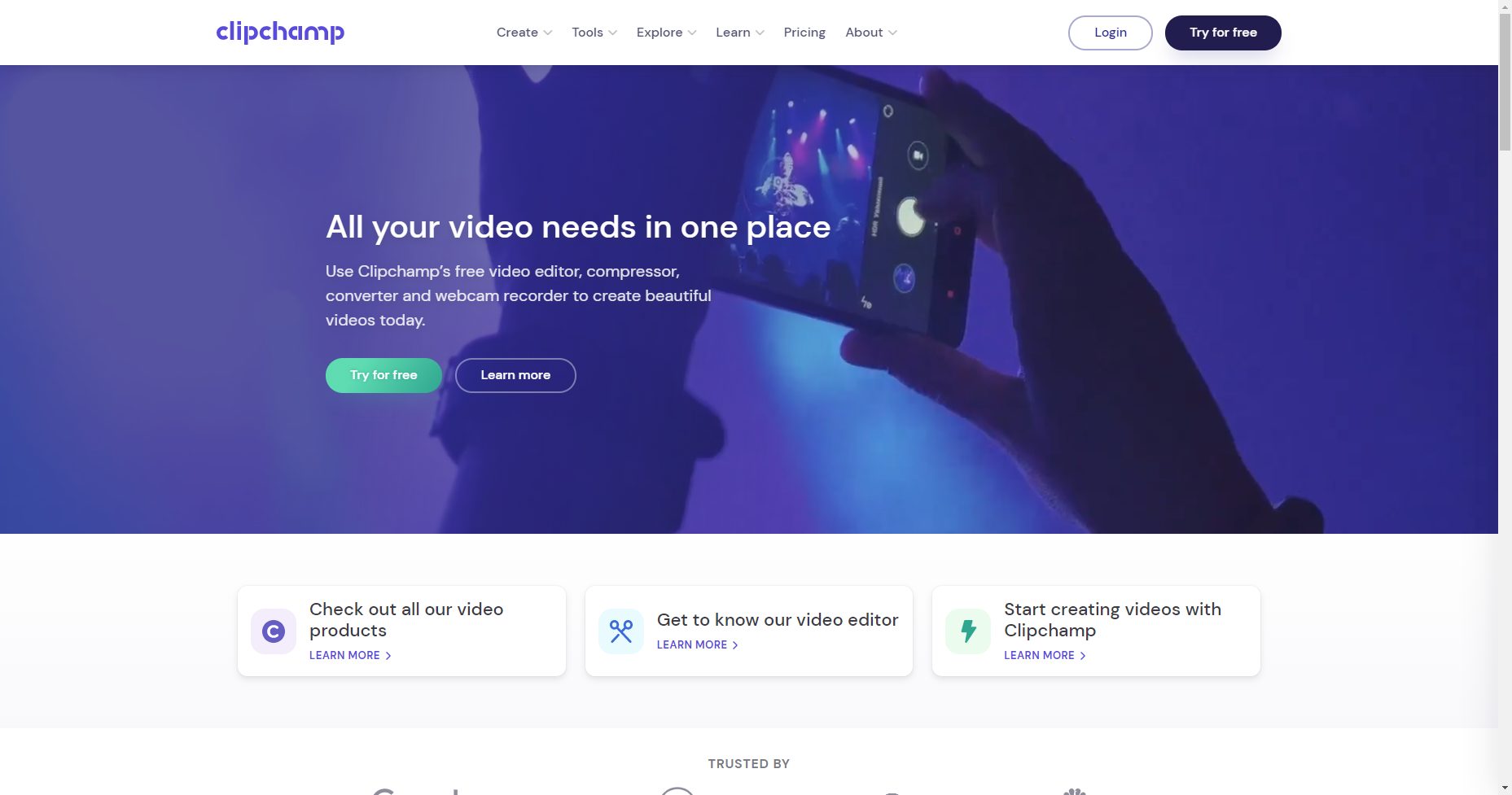 Platforms: Online
Do you need a quick editor for your YouTube videos? Clipchamp is definitely worth a look! It's an online video editor so you don't need to download any software. Plus, it's so easy to use. While Clipchamp doesn't produce HD videos, it does export to MP4 and allows video, images, and audio. With Clipchamp, you can change the speed of any video clip, resize or crop, rotate and flip videos, fade-in or fade-out your audio or video files, and pick from a dozen filters to add more visual interest to your video.
To use Clipchamp, you simply upload your files to the Clipchamp website and drag them onto the timeline. From there, you can rearrange the files and clip what you don't want. Since Clipchamp is online, it works for all operating systems.
---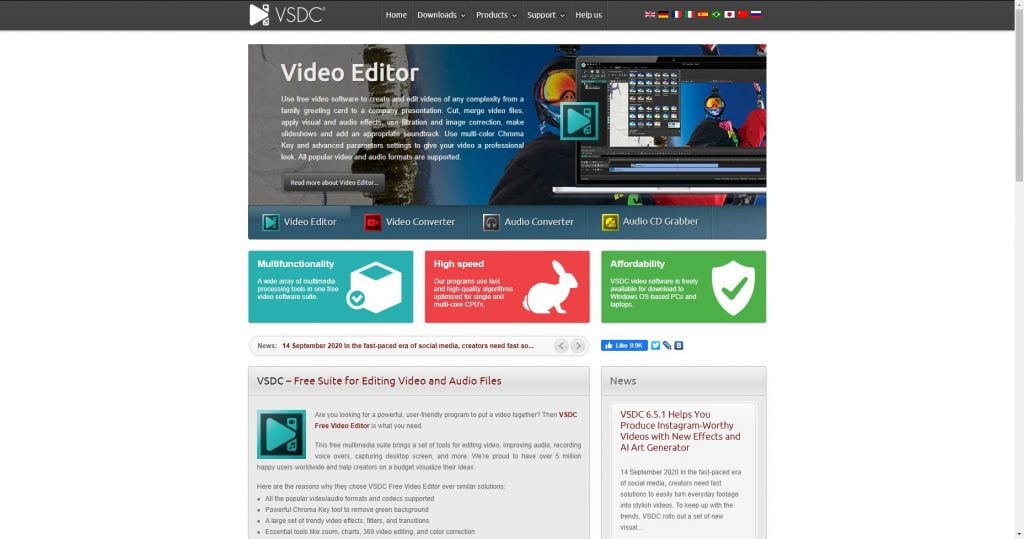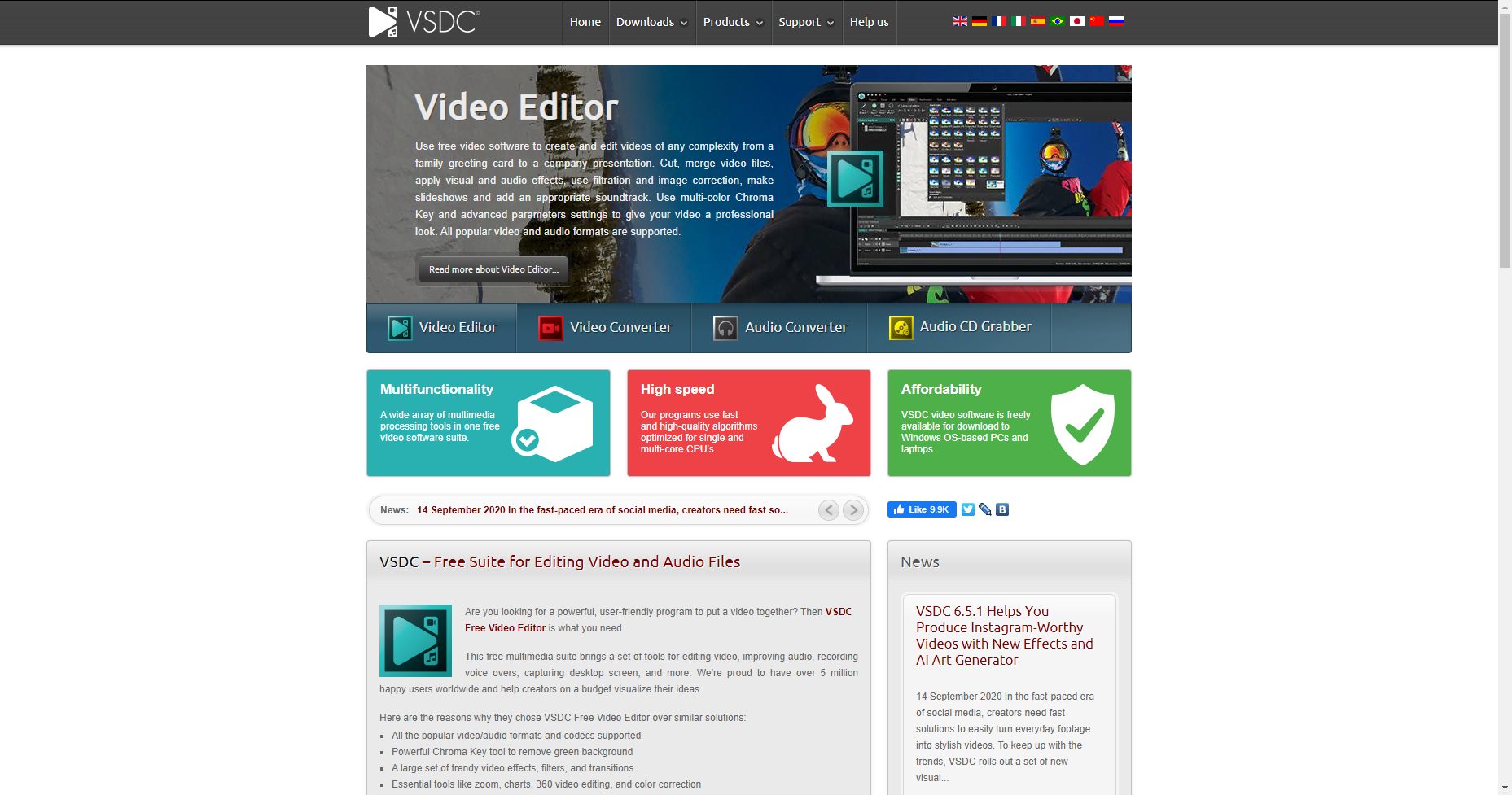 Platforms: Windows
YouTube vloggers, listen up! VSDC lets you import existing video clips or record directly from your webcam. The interface is user-friendly and VSDC offers several great options that seem like they were built with YouTubers in mind: Instagram-like filters, titles, shapes and effects (both visual and audio), and voiceovers. Plus, you can export directly to YouTube or your other social media platforms easily.
Frequently Asked Questions
What's the best video editing software for YouTube beginners?
For most YouTube beginners, whatever video editing software you already have on your computer is fine. For Mac users, this would be iMovie, which is on our list of free video editing software for YouTube. For Windows users, you can use your Photos app to build a basic YouTube video. If you find yourself wanting more editing capabilities, however, we recommend Wondershare Filmora because it includes several overlays, effects, templates, and transitions that will make your YouTube videos better.
What do most YouTubers use to edit their videos?
From our experience, there are a few video editing software for YouTube that YouTube creators use: Adobe Premiere Pro, iMovie, and Final Cut Pro. It's important to note that Adobe Premiere Pro and Final Cut Pro are not free; iMovie is definitely the most popular video editing software for YouTube influencers who use Mac OS.
How can I improve my video quality?
There are so many things that can be done to improve the quality of your YouTube videos! For starters, simply clean your recording space. If you, like many YouTube influencers, film your YouTube videos in your room, take the time to ensure that your background is neat and tidy so your viewers aren't distracted. If possible, use a clean wall or a backdrop of some sort (a sheet with a solid color is just fine). In addition to clearing out your space, there are a few other things you can do to improve YouTube video quality:
Lighting
The right lighting can make an enormous difference in the quality of your videos. You can always buy lighting tools or just use natural light (like sunlight)!
Image Stabilization
Use a tripod or other solid surface to keep your video from being shaky. Image stabilization is one of the easiest ways to improve the quality of your videos and keep viewers watching longer.
Audio
If your sound is bad, people aren't likely to continue watching your video. Fortunately, it doesn't take much to create great sound. You can buy a quality microphone or if you just don't have the cash right now, you can take a page out of business influencer and fitness influencer Chalene Johnson's book and just use your smartphone with a blanket over your head and the phone to create a barrier between you and the noises of the world. Seriously, that's how she's recorded some of her podcasts in the past.
Video Editing Tools
A quality video editing tool is another great way to make sure that your videos are more appealing to viewers. You can't go wrong with any of the free video editing software for YouTube we've included on our list here. Take the time to edit your YouTube video to show your viewers that you believe in the content you're producing.
What skills do video editors need?
Don't tell the professionals, but you don't actually need much in the way of skills if you're using one of the free video editing software for YouTube on our list. You need only to record your video and let your editing software guide you.
What are the primary functions of editing?
Most video editing software should include the tools you need for basic video editing. This includes trimming, rotating, cropping, joining or re-sequencing clips, adding sound, transitions, and special effects, and adjusting brightness and contrast.
What are the steps in video editing?
Video editing involves five key steps:
1. Logging: the process in which video footage is watched and labeled according to its content
2. First assembly: the first cut of the entire video
3. Rough cut: the first stage in which the film begins to resemble its final product
4. Excellent cut: second stage
5. Final cut: the third stage; this is the final video with all edits complete
How can I improve my video editing skills?
To improve your video editing skills you need to practice. Choose the video editing software you're going to use and just start editing and playing around with the features. You don't have to publish the videos, just use your video editing tool a lot to find what works for you.