YouTube has more than 2 billion users. That's more than 25% of the population of the entire world. When you start your own YouTube channel, you're getting access to a ridiculously large potential population. But, if you're like many YouTube creators, you find yourself with lots of views, but few subscribers.
Views are great, don't get us wrong. But if you want to create a vibrant YouTube channel and set yourself apart as a thought leader on the platform, you need more than just views. You need subscribers. In this article, we're going to share actionable tips to help you get free YouTube subscribers so you can grow your channel into an engaged community.
---
How to Get Free YouTube Subscribers to Grow Your Channel:
---
Why YouTube Subscribers Are Important
If you're already getting views, you might wonder if subscribers are actually important to the success of your YouTube channel. The answer is yes, they are. Subscribers opt-in to see your videos in their YouTube feed. They're your most loyal viewers and the people you can count on to share your YouTube content to help you grow your subscriber numbers.
Plus, if you want to monetize your YouTube channel, you'll need more subscribers to bring in more views and revenue.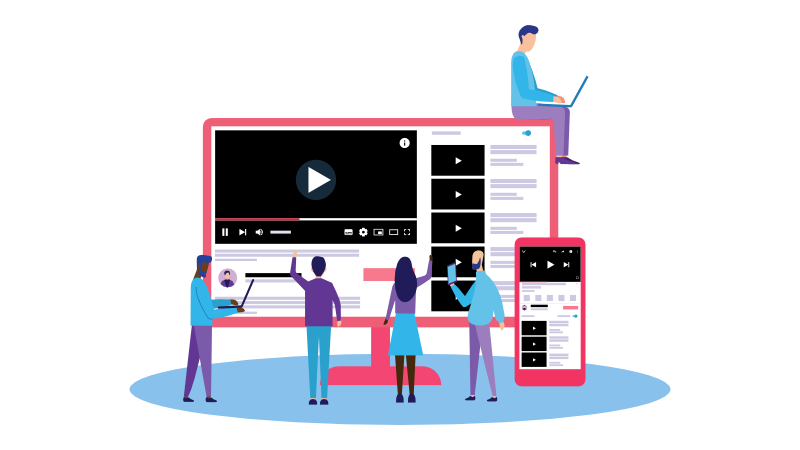 ---
Should You Buy YouTube Subscribers?
If you're like most of us, whenever you need something for your business it's easy to just want to throw money at it so it can get done and you can move on. Need more emails in your email marketing list? Buy them! Need more traffic to your website? Buy it! Need more YouTube subscribers? Buy them!
Before you do, though, consider this: what value are subscribers going to bring if they aren't actually interested in what you have to say? Buying email lists, for example, gets you a full email marketing list, but it could be filled with outdated information or people who are only loosely interested in your industry or niche but have no real intent to purchase. The same can be said for paid traffic that isn't targeted.
And the same goes for your YouTube channel. Yes, even if you're thinking of using the so-called "free" subscriber services.
Many of these services use a "follow exchange" system in which you have to earn your subscribers by yourself subscribing to and liking other channels. This is an arduous process for not much reward and these services know it. That's why they also offer paid follower services where you pay for a certain number of followers without having to like and subscribe to other channels.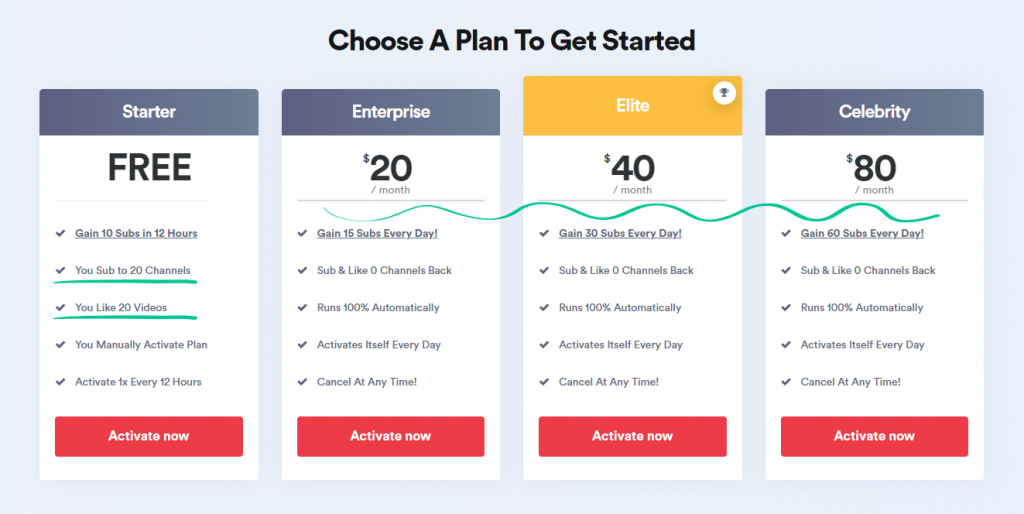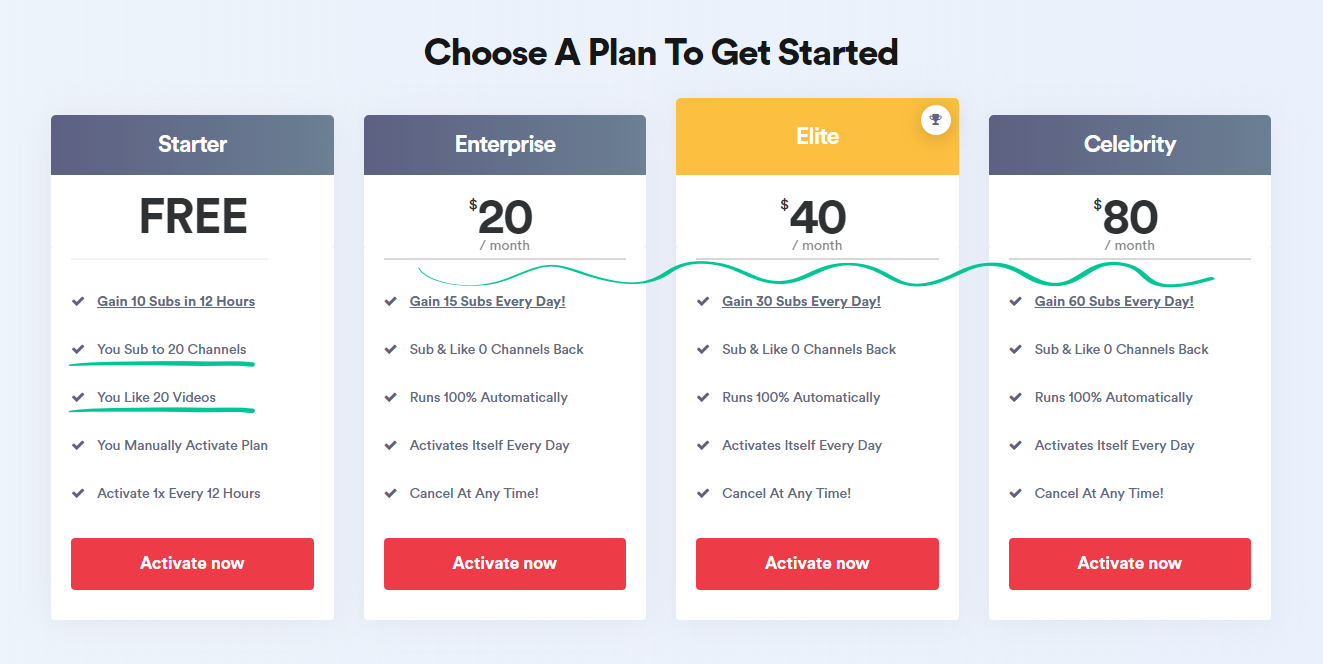 This might get you tons of subscribers that look good in your vanity metrics, but what happens if you're an influencer who has to show engagement that warrants the influencer rates you want to charge? Or, what if you get banned for violating YouTube's fake follower policy?
Either way, the subscribers you get from these methods aren't going to be the followers you need to grow your business. Instead, you should focus on tested processes for getting free subscribers. Here are 7 of the YouTube subscriber tips we've found most effective.
---
7 Ways to Get Free YouTube Subscribers
If you're just starting out, we recommend you check out our guide to creating a YouTube channel. This will help you get started off on the right foot and includes tons of tips for YouTube beginners who need to get their channel created and optimized before worrying about getting more followers.
Now, let's turn our attention to 7 actionable steps you can take to get more YouTube subscribers for free.
---
Ask Viewers to Subscribe
---
Create Engaging Content
---
Engage With Your Audience
---
Be Consistent
---
Optimize Your Videos and Channel
---
Promote on Other Platforms
---
Do Your Research
---
Build a Loyal YouTube Following—For Free!
Content marketing takes time and consistency, and that's what YouTube is all about. While you can buy subscribers or get "free" subscribers in exchange for following other channels, those subscribers aren't actually doing you any good. In some cases, they could even end with you getting banned from YouTube.
By following the steps in this article, you'll be well on your way to creating engaging content and building deeper relationships with your viewers. This will naturally lead to more loyal subscribers.
Thinking about putting more effort into your YouTube channel? Take a look at our YouTube Earnings Calculator to find out how much your channel can make for you.