As a video marketer, the most important aspect of post-production is editing. If you can't tie your videos together smoothly or get the cut you want to reach the correct picture, the video will look unpolished. This will detach the audience from the message you're trying to put out there and present yourself as unprofessional and amateur.
You definitely don't want that to happen, right? Right! Not everybody can afford reliable video editing tools, especially if they are on a tight budget. But that shouldn't stop them from taking advantage of the wonderful free video editing tools technology has to offer. It doesn't even matter if the software is an app!
Working towards creating and editing videos for social but aren't sure how big your files should be? This is

the guide that you need.
YouTube is the biggest video streaming site on the Internet, storing unprecedented volumes of content. More than 4 million hours of content were uploaded to YouTube every day. Those statistics are expected to continue to increase.
Editing the videos you share on YouTube is essential. If you want your video clips to catch the attention of millions of viewers, the original video needs to be structured and cleared of blunders. That's why we have selected some of the best YouTube video editing tools you can use on Windows and Mac OS, which will help you produce visual material that follows professional expectations. There are video editing tools out there that can even help you design an attention-grabbing intro to your YouTube video!
But before we get to list the editors you can use to edit your YouTube videos, we need to touch on some things you have to consider before you select the video editing tools. This will serve as a good guide for you when next you are checking for some editors for your YouTube videos to pick the right one. From free to premium, from easy to sophisticated, the competition for video editing software is full of enthusiastic programs out there. You have many options, but the challenge lies in choosing the one that better suits you. So let's quickly get into that!
---
5 of the Best YouTube Video Editing Tools Money Can Buy:
---
Factors to consider while selecting YouTube video editor
We guess you might have been wondering what tool YouTubers use the most. Before we jump in to the top YouTube video editing tools, you should consider these things when selecting a YouTube video editor, you should consider these things:
1. The interface
This can be a bit challenging if you're just starting out in the video editing world. If you're new, it's all going to seem overwhelming. You're going to have to waste your time studying the rules, so there's no way to skip around it.
Yet even though you're qualified, you're likely to meet other obstacles. You might find that your favorite shortcuts, hotkeys, and everything else is very different from what you're used to.
Before you agree to invest your valuable time into a video editor, take a peek at some YouTube images, show any samples, and seek to get a feel for the app and see if it fits you.
2. Features
One of the essential parts you need to focus on when choosing a video editing tool is the quantities of features that tools have on offer. You will have numerous features to browse, some of which will be imperative to your work while others will be less so. Some of the features you should keep in mind include:
Transition.

It would help if you introduced a little pause as a scene changes to make the change even smoother. The best thing to note is that one sequence goes to black before the next one begins. Depending on the kind of videos, you can use any or none of the transitions at all.

Effects and filters.

You can find dozens of different effects, as you have seen in countless YouTube videos. Some are visible, while many are concealed in plain view (often much more useful). However, these features are gotten from editing tools, so you have to make sure the editing software you choose has a different lot of filters and effects such as Auto-exposure filter, Color correction, Stabilization, Chroma key, De-noise, etc.

Editing tracks.

The amount of tracks that you will modify at the same time alludes to this. The paid software is not a concern, since the vast number of them currently supports multiple tracks.
3. Whether it has a free trial or not
You need to ensure the editing software you are choosing offers a free trial. This is because the vast majority of YouTube video editing software out there can look great to you but may not have what you need. So you need to take advantage of a free trial offer when selecting the right editing software.
By using the free trial, you will be able to have a glance at how the software works. You can also see if it has everything you need to polish your YouTube videos, then you can decide whether to opt in and for the paid version or not.
Now that you know exactly what to look for in a reliable YouTube video editing tool, here are some of the top tools we recommend for you.
---
5 of the Best YouTube Video Editing Tools Money Can Buy
Back in the days of yore, editing YouTube videos was a costly, time-consuming project. We've come a long way from those days thanks to advancements in editing technology and software. Let's take a quick peak at the top YouTube video editing tools, their cost, and finally their pros and cons as well.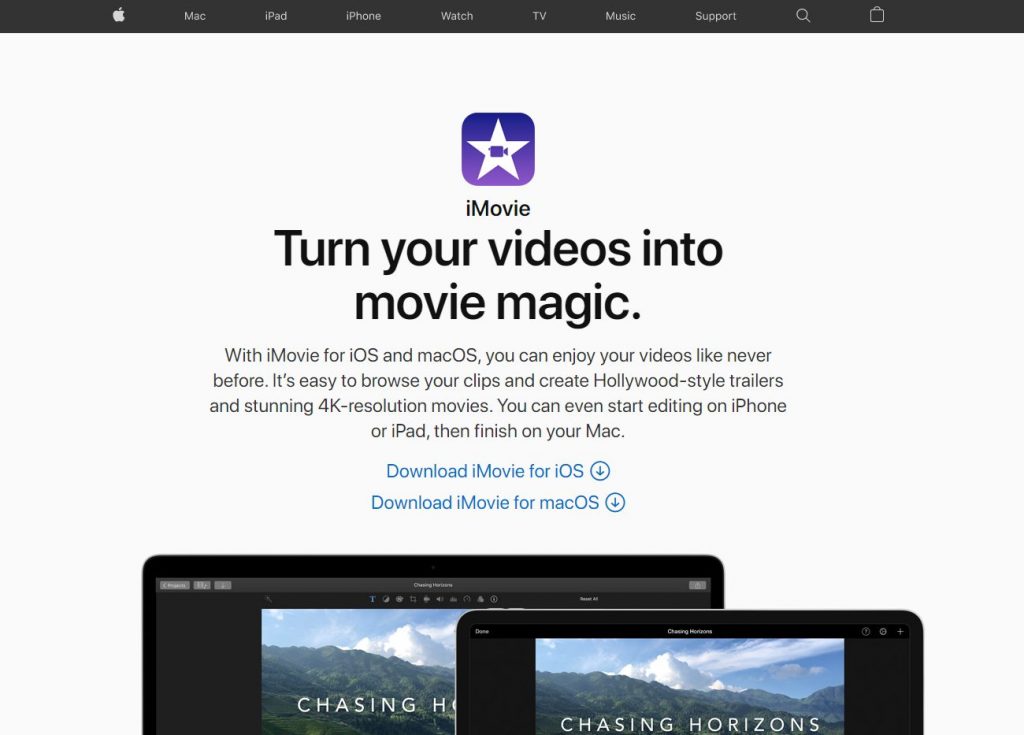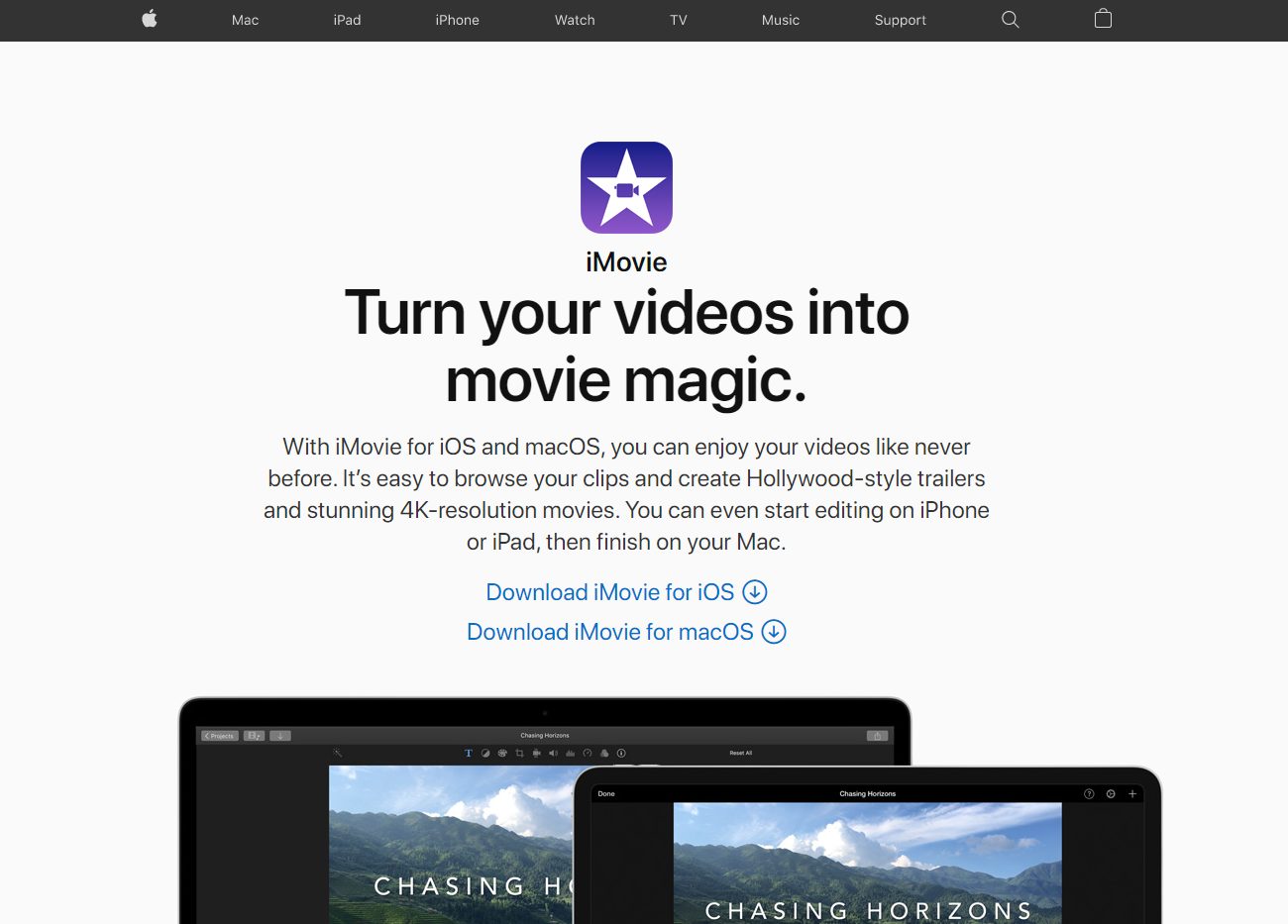 Turn your videos into magic with iMovie. You can create Hollywood-styles trailers and impressive 4K-resolution videos with this popular YouTube Free video editor. It's a good alternative for beginning YouTubers who are fresh to intros, transitions, and filter options.
What makes iMovie a fantastic option for beginners and professionals alike is all of the amazing editing options to choose from. You can choose from 10 creative video filters that add a cinematic touch, select from dozens of styles to add beautifully animated titles and credits to your movies, and even make action shots more exciting by slowing them down.
Price: This tool is free!
Pros
l4 K camera and outstanding films experience

Quite easy to navigate and run

Have a versatile edition for cell phone or Ios editing!

Wide animation titles and credits series

To pick and add videos, 10 innovative video filters

Clear, comfortable interface

Full of functionality

Easy options for sharing
Cons
Only available on IOS

Edit options are minimal

The interface cannot be customized
---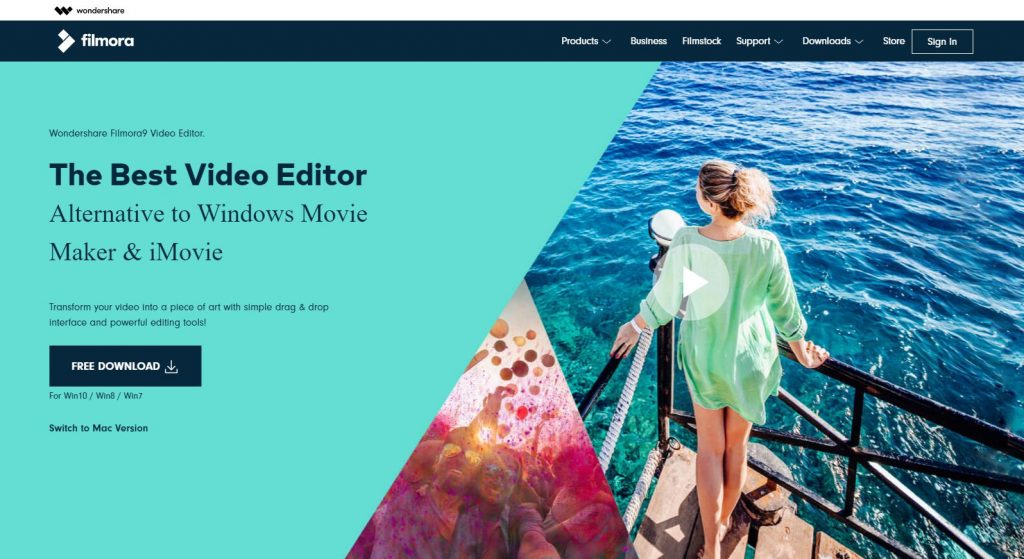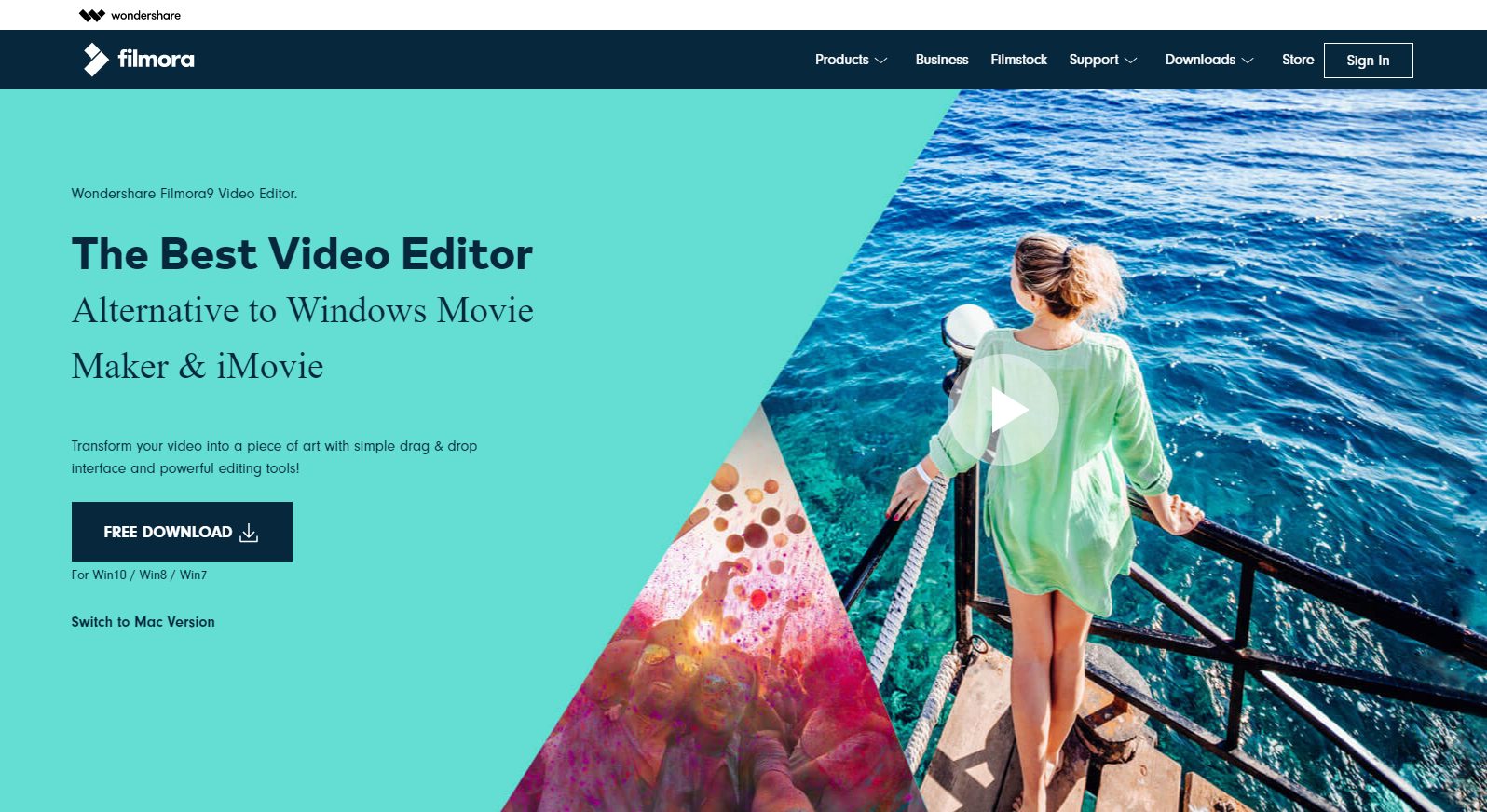 Wondershare is a well-known name in the Mac community. Wondershare Filmora9 is a video editing software service that is built for people who want to invest very less time understanding the basic functionalities of video editing software and want to focus more on creating and editing videos. The software with support for 4K resolution can be used by a beginner, novice, and casual users. Regardless of the skill level the end result will look and sound fantastic. It is very affordable and is equipped with both video and audio tools providing users a platform to apply effects or style and customization to their videos.
Despite lacking in some advanced features, it has everything you need to create high-quality videos. The main window of the interface provides complete control of the project where you can edit it in a timeline. Users can add a total of 100 videos and 100 audio editing tracks which is more than enough for any project. This a great move by the company since earlier versions of Filmora only offered a single editing track.
Price
It has many packages, one free and one-time €59.99 purchase.
Pros
It's available on Windows and Mac.

50 + formats are supported

User-friendly, responsive interface

Support for 4k Editing

Burn your DVD option project

Simple editing software (GIF support, reduction of noise, reversal mode, importation of social media, speed modulation, color, display frame, etc

It has more specialized video processing software (PIP, Audio-Mixer, Additional Text Processing, Green Screen, DVD, 3D Write, Tilt-Chip, Image Stabilization, AVI, Scene Detection, etc.).

It's really easy to reach for beginners.
Cons
It doesn't import and edit images of 360 degree

Do not detect objects that move

It doesn't set up surround sound audio

Missing features, such as closed subtitles, Multicam, Editing of storyboard
---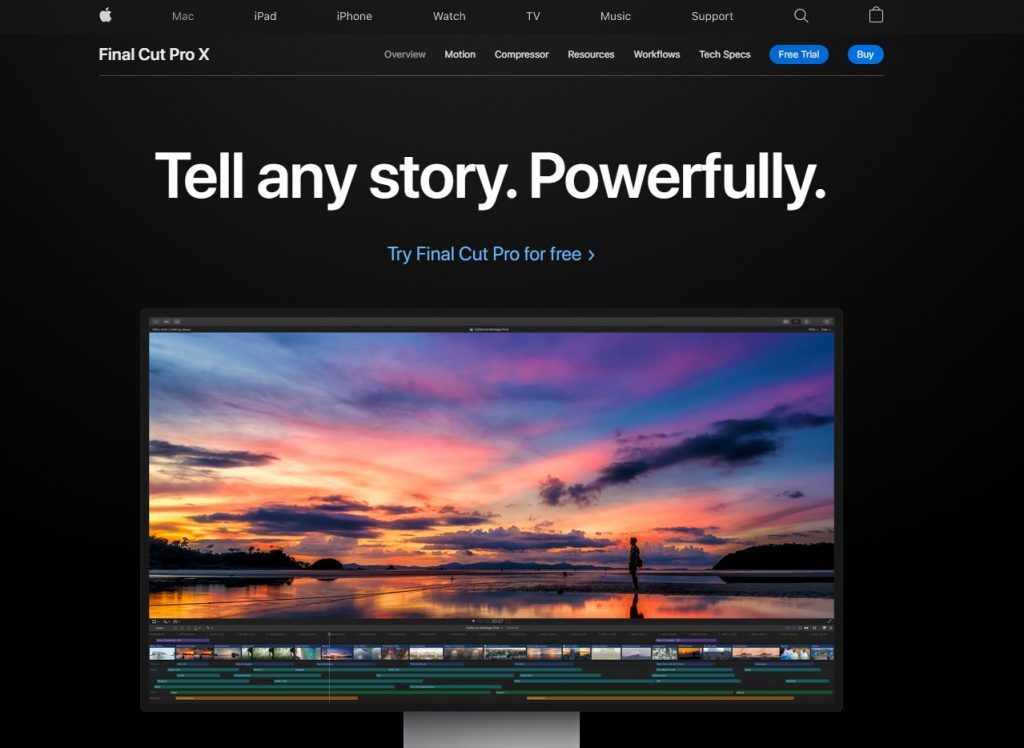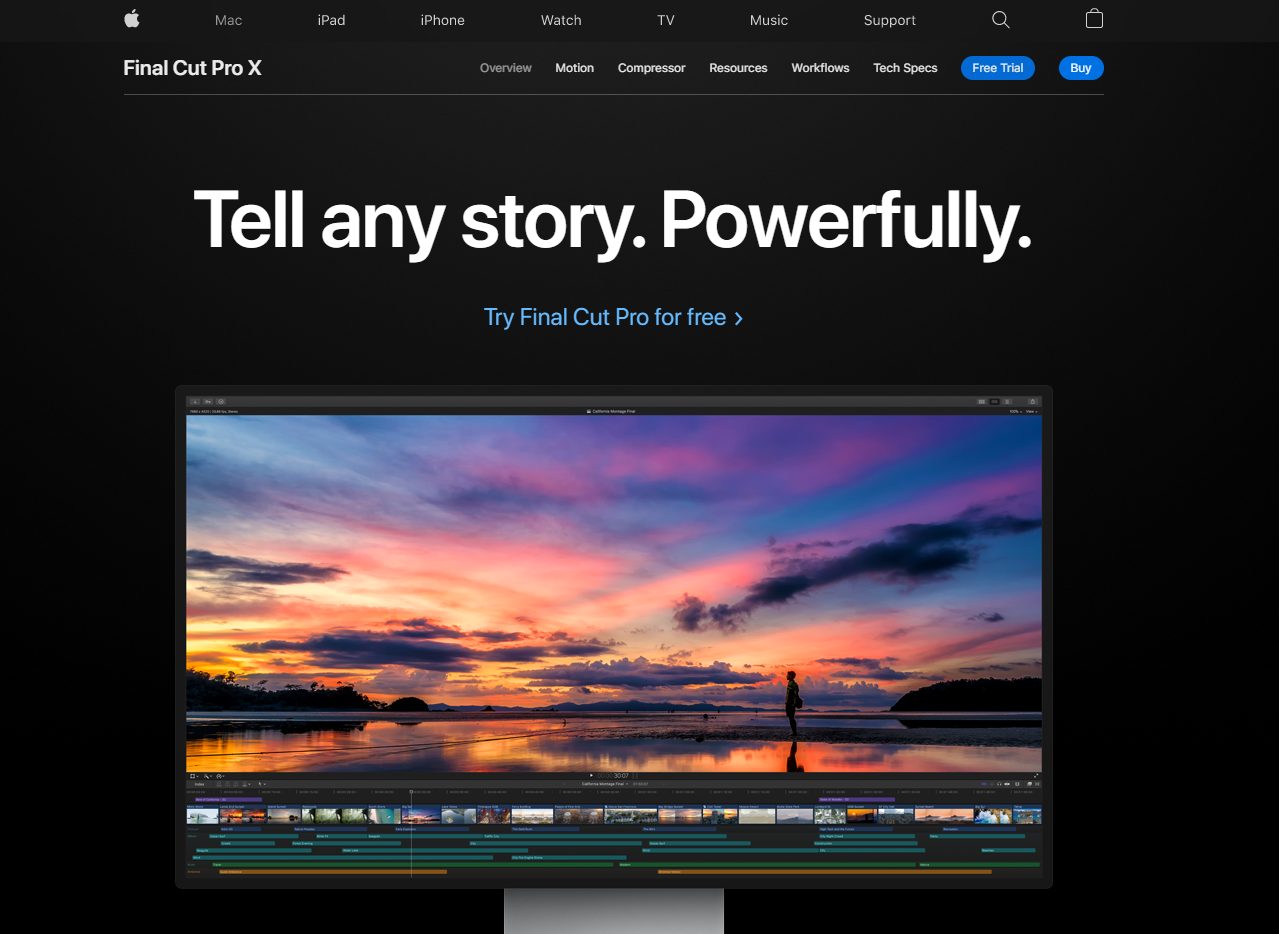 Final Cut Pro X is a pioneering YouTube video editing software that accommodates any video need. It is simple and flexible enough, even for novice users and skilled video editors. If you're trying to have an iMovie degree and switch on a better YouTube video creator, you can go for this software.
Using machine learning, clips in a project can now be automatically analyzed for dominant motion and intelligently cropped with Smart Conform to convert them into square, vertical, or any other sized video — perfect for popular platforms like Instagram, Snapchat, and Twitter.
When working with 360-degree video, editors can quickly stabilize stereoscopic 3D video and view footage in the 360-degree Viewer with separate streams for each eye. They can also start working immediately with remote content while it is downloading in the background from web-based asset management applications.
Price: $299/one-time payment (with a 30-day free trial)
Pros
It supports editing of 360° video

Support 4K HDR

Great aesthetic appeal

Advanced features and functions for video editing

Templates for moving graphics

Innovative magnetic schedule for fast and simple editing

Enhanced efficiency for YouTube sharing

Simple-to-use interface

Built-in resources/templates of a good standard

Color correction and professional lighting

Automated video uploads
Cons
It's available only on Mac

No specific save function, autosave only
---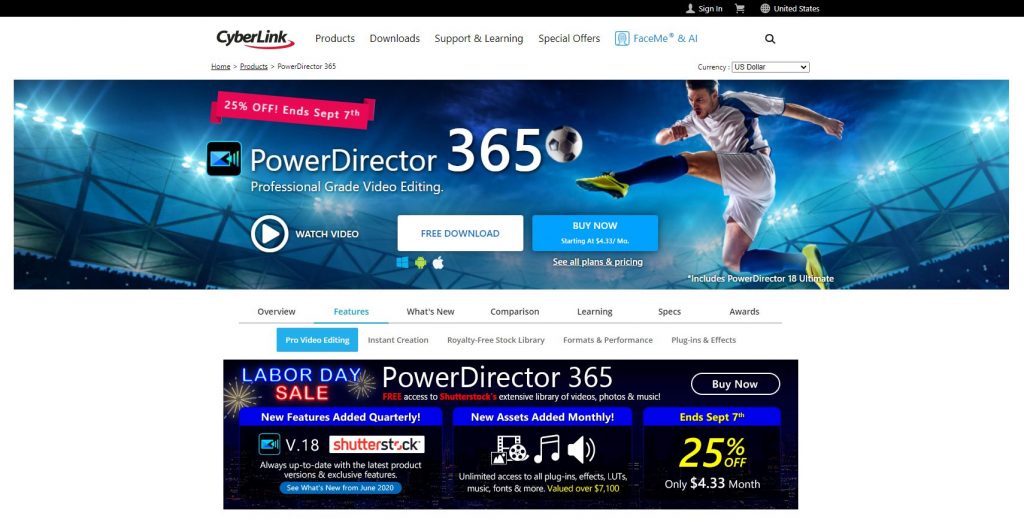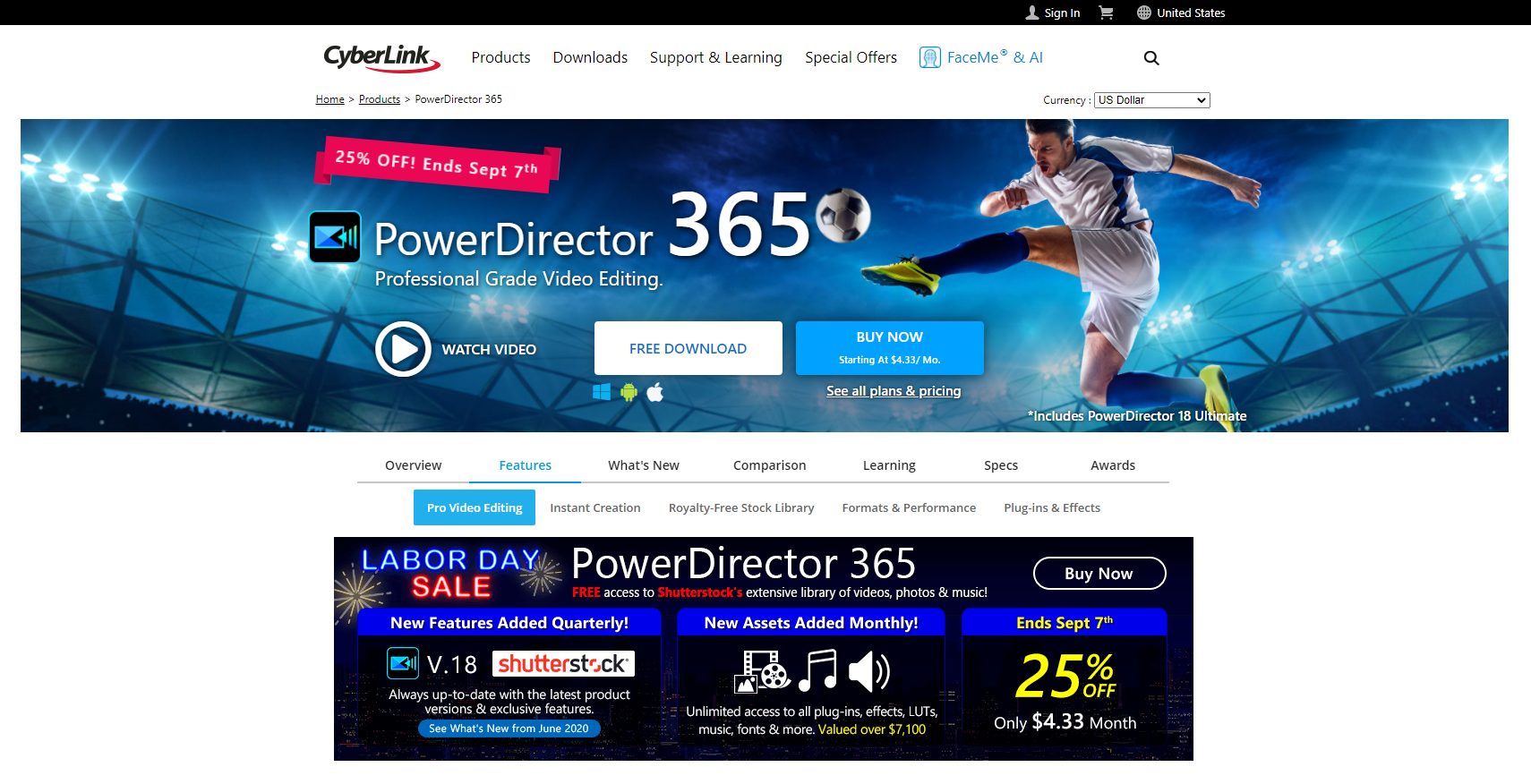 PowerDirector, with its TrueVelocity engine, is commonly recognized as one of the best editing software today. You would be shocked how easily every clip or export will manage, and the new formats are up-to-date. 4K is just a few taps away, but several devices are required for 360 ° capture.
This software was cut mostly because of the 360 ° feature. You can attach PiP artifacts, set and turn corners from one spot, or stabilize video in a blurry cam in another. Image detection is, therefore, helpful for moving objects and allows it easy to map artifacts and people accurately.
Do you need a green screen chroma key? There are several high-end features such as multi-cam configuration, display capturing, color correction, and video mixing in this software.
Price: The prices vary in line with your tastes from about $70 to $100 a month.
Pros
Fast pace rendering

Video software for 360 °

Starters' mode

Valued fairly

Fit for 4 K and 3D
Cons
It operates on Windows only

Tools for color could be better
---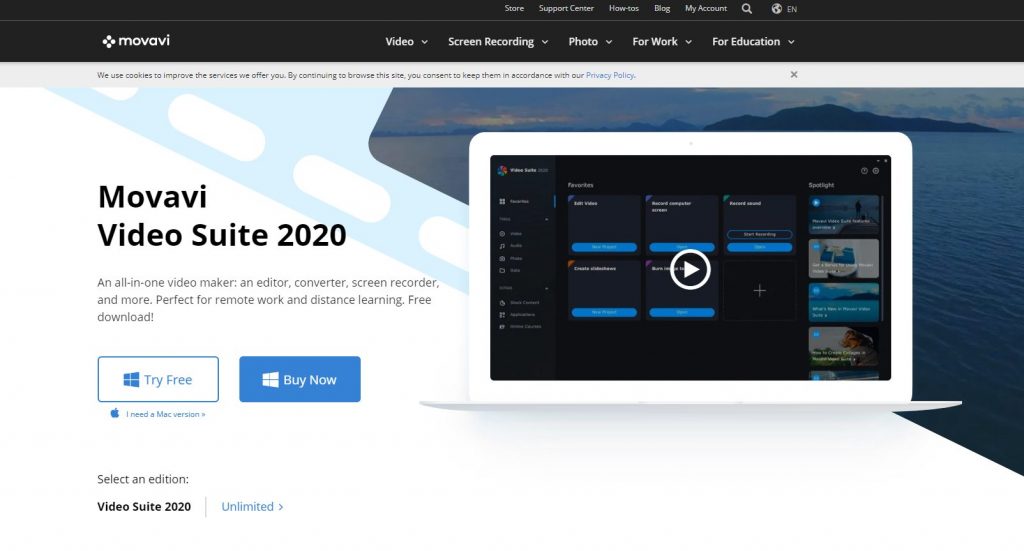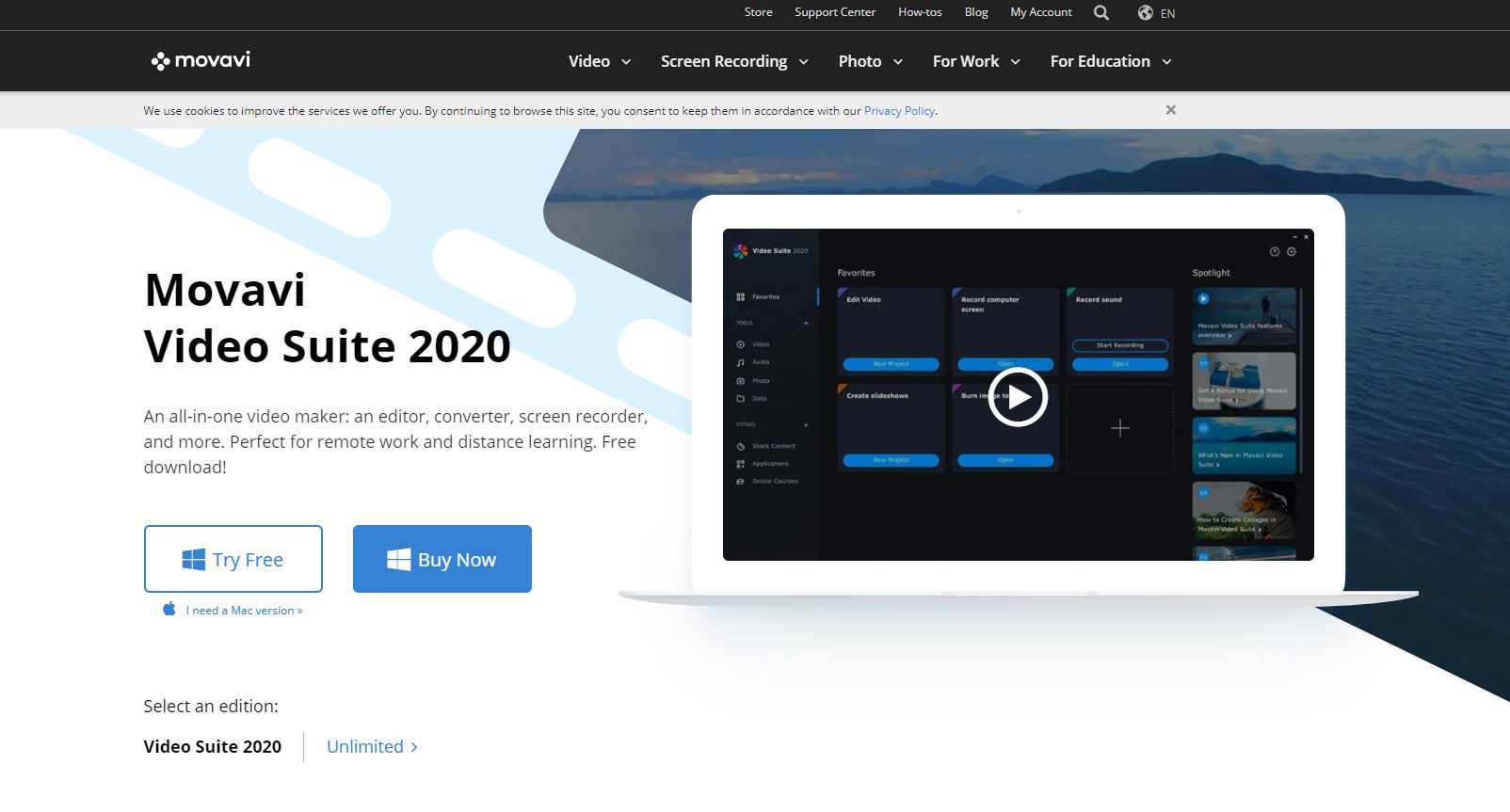 Movavi is inexpensive software that can help you in trying something simple and fast. It is a good choice if you are trying to produce tutorials or edit gameplay sessions to post on YouTube or Twitch. With this YouTube video editing software, you will have access to a range of resources usable for mixing, removing, or inserting video transformations. Some other features include 160 filters and support for the tag, chroma key, and slow-motion.
You will enjoy the screen recording function if you like creating tutorials. You can Capture your computer from here when making flying adjustments. Just make sure you have a mic and a camera, else it is for nothing. Do you need files to convert? Media conversion is also another advantage of Movavi as it supports more than 180 separate formats. It can do jobs in seconds if it is a GIF or an outdated AVI script. It allows batch processing, so even on UHD images, no lack of consistency is present.
Price: Movavi Video Suite is not as expensive as some of the other choices, but it's reasonable, it's about $149. It is a personal lifetime license for a PC, and a trial edition is available as well.
Pros
Simple to use

It supports 4K

It has a wide variety of formats
Cons
Optimization should be optimized beforehand

Limited results
---
Final Note
Overall, the best software for YouTube video editing has to meet your needs. Whether you are a popular user who spends hours of a film a day or wants to edit and upload holiday videos to YouTube, you should find a reliable YouTube video editing tool that works for you.
All the video editors mentioned on this list have amazing features and won't break the bank.
Looking for even more? Check out the top 10 (free!) YouTube video intro makers to spice up your YouTube Marketing!