If you're an Amazon online seller or merchant, you'll agree that it is essential to place images of the product you're selling on your product listing. The images you use must show exactly what your product is about, and there should be no room for multiple interpretations.
Information such as the materials used to make the product, the ingredients it contains if it's a food or health care product, or other important features of the product are just a few examples of the images you can display on your Amazon listing.
But sometimes, looking at images isn't enough for consumers to make a buying decision. Images can only contain a limited amount of information. If an image contains too many words, it might look busy and hard to read. So, in what other way can you inform consumers about how your product can benefit them?
Video advertising helps address this dilemma. By adding a video to your product listing, you can provide more helpful information about your product than multiple images can. In this guide, we'll cover everything a seller should know about Amazon product videos.
---
Amazon Product Videos: Everything a Seller Should Know:
---
Importance of Adding Amazon Product Videos to Your Listing
A recent survey reports that 86% of businesses experience more site visits when they use video advertising to promote their products. Further, a whopping 94% of video marketers shared that using videos to explain their products or services helped people gain a better understanding of what they offer.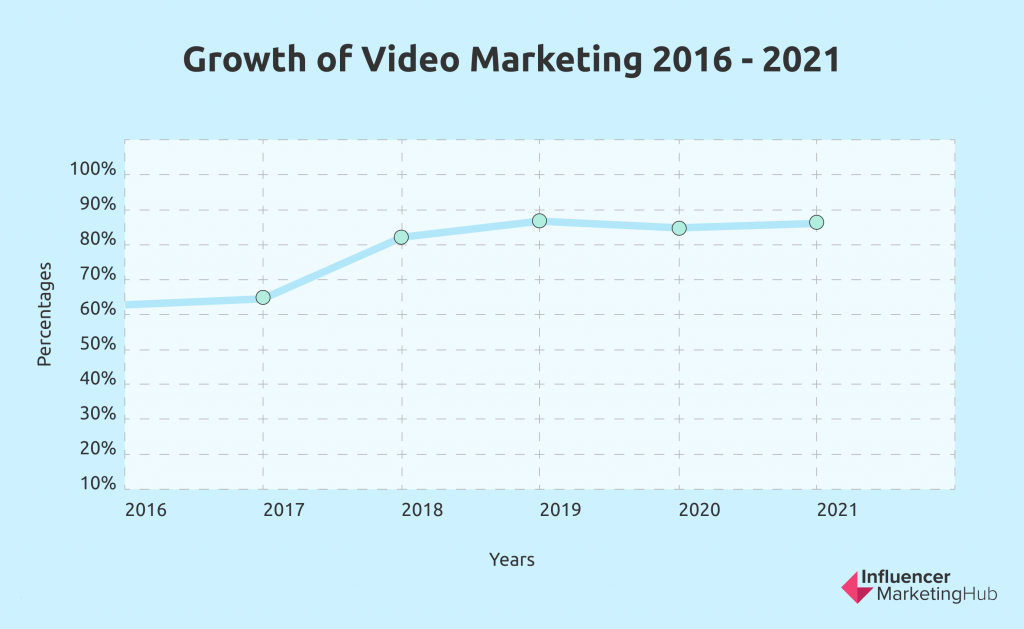 The same survey also shows that 84% of consumers said they bought a product after watching a video advertisement about it. When asked about how they'd prefer to learn more about a brand, product, or service, 69% of the responders said that they prefer watching a video, while only 18% and 4% said that they prefer reading texts and infographics, respectively.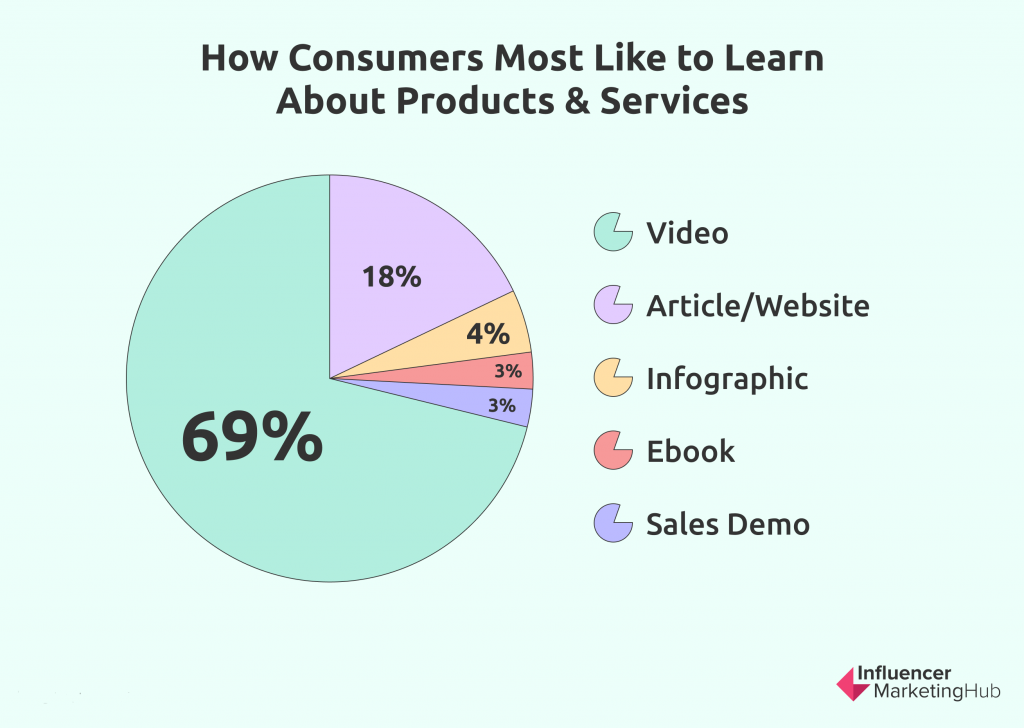 These numbers show how video advertising can be an effective marketing tool, and that it's a feature you must consider adding to your Amazon product listing. Below are some of the advantages of using a video to promote your product on Amazon.
Videos allow you to share more information about your products faster
Promoting your product with a video lets you include as much information as you can about it. A video would also let consumers discover the features and benefits of your product more quickly. If you add a compelling call to action, you can encourage viewers to purchase your product right after watching the video.
Videos appeal to multiple senses
The audio and visual elements of a video can make it more appealing to many people than simple text. You can produce an engaging video by combining eye-catching visuals with interesting sound elements and a presenter who can effectively convey the message you want to deliver. This can help you make a strong emotional impact on your audience, which can convince them to choose your product over what your competitors offer.
Videos help increase conversion rates
While people do spend time on research before they make a purchase, they usually don't have the patience to read lengthy posts about a product. If your video advertisement is short and concise, you can immediately provide the information your viewers need to know. In effect, this can increase consumer understanding and lead to higher conversion rates.
---
How to Upload a Product Video to Your Amazon Listing
Before you can add a product video to your product listing on Amazon, you must be an Amazon marketplace seller who owns an active Amazon Seller account. Your brand should also be registered with Amazon's Brand Registry. You can access the video feature through Seller Central or Amazon Storefronts.
If you're a vendor or brand-owning manufacturer selling wholesale to Amazon, you can upload Amazon product videos in Vendor Central. Here's how you can add a video using your Seller Central account.
Login to your Seller Central account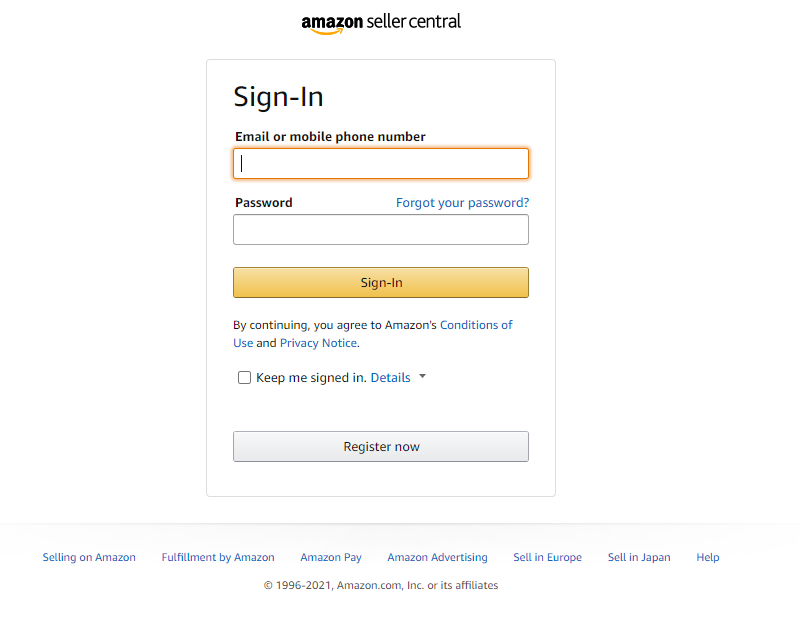 Keep in mind that you can't manage and upload videos if your account is suspended or your selling rights are revoked.
Navigate to the Upload and Manage Videos page
Click on the Upload Video tab, which you can find at the top-right corner of the page.
Enter the necessary information
Upon clicking the Upload Video tab, the following fields will appear.
Video file: Upload high-quality files in .mov or .mp4 format. The video quality should be up to 1080, while the size should not exceed 5gb.

Thumbnail image: Amazon provides an automatically generated image that previews the content of your video. You have the option to replace it with a high-quality image in .jpg or .png format.

Video title: Shows the title of the video.

Associated ASINs: You can select multiple products where you want the video to appear.
Review all the information you've entered before clicking the Submit button. Do note that currently, the Upload Video doesn't have an edit feature. When your product video goes live, you can only change the title, thumbnail, or associated ASINs. If you want to make changes to your video, you have to re-upload all the information.
Wait for Amazon to approve your video
Typically, review and approval can take seven working days or longer, especially during peak periods. If your video is approved, it will go live within 48 hours.
In case you don't see your video even when its status is live, try checking your product detail pages. The images in your product detail pages should not exceed six images. If such is the case, remove some of the images, so your video can appear.
---
Best Practices for Creating Amazon Product Videos
Amazon has a strict set of guidelines on product video creation. If you fail to adhere to the guidelines for Amazon product listing videos, your video may be rejected or deleted. Worse, Amazon may suspend your access to the content tools or suspend your account. To avoid any issues, keep these points in mind when creating an Amazon product video.
Make sure that the entire video is in English.

Any claim stated in the video, including health claims and medical advice, must be substantiated by evidence.

You must be the brand owner of the products you use in the video.

Be careful about mentioning warranties and guarantees. Only mention those provided by the manufacturer, and don't create or modify them.

Don't make any derogatory statements against other brands or your competitors' products.

Don't show product prices, discounts, or time-sensitive information (e.g., "limited-time offer" or "on sale today only").

Avoid using words such as "cheap," "affordable," and "on sale."

Don't include links or any information that might lead consumers away from the Amazon platform.

Refrain from using controversial content, such as those pertaining to political, sensitive, or sexually suggestive topics.

If the video features customer reviews, they must be no older than one year and must include accurate and substantiated product information.
Several brands are now using the Amazon video products feature. It is therefore important to optimize your video so that it stands out in the marketplace. Here are a few tips that can help you create video ads that can convert.
Shorter is better
While you can upload a video with a maximum file size of 5gb, you don't have to exhaust this. Limiting the length of your video within 15 to 30 seconds is enough to highlight how your product can make people's life better or solve a problem they've been struggling with. Anything longer than 30 seconds could make viewers lose interest.
Perfect timing is key
If you're creating a 15-second video, make sure that you capture your target audience's attention and emotion within the 5-second mark. Also, it is essential to place your brand logo within those first few seconds so viewers can immediately recognize and remember it.
Branding must be consistent
It isn't enough to just show your brand logo within the first part of your video ad. You must also place it at the middle and end of the video whenever necessary. Also use colors and fonts that are consistent with your brand's style.
Add captions and background music
Adding closed captions to your video is beneficial to both people who are Deaf or hard-of-hearing and people who prefer watching videos on mute.
For extra points on the sound department, adding background music can make your video more appealing and appear more professionally done. But if you want to leave a lasting emotional impact, the right background music can make a significant difference. Just make sure that you use royalty-free music or copyrighted music with permission.
Keep it simple
There's nothing wrong with incorporating stylistic visual and audio enhancements on your video to make it more appealing to your audience. Creating a video lets you unleash your creative side, but always keep in mind that the purpose of your video ad is to inform and convince potential buyers to choose your product.
---
Types of Amazon Product Videos
Now that you have an idea of how to upload and create Amazon video products, here are the common types of video content Amazon sellers produce:
Explainer video
This type of video is ideal for showcasing products that are designed to solve a specific problem. An explainer video should clearly state what problem the target audience has, how your product or service can fix it, and why consumers should choose your product over other products on the market. You can use animation (chalkboard, infographics, 3D motion graphics, cartoon figures, or product simulation), real objects, live people, or a combination of these elements to describe how your product works.
Product showcase video
In a product showcase video, you highlight the main features and benefits of the product you're offering. Product showcase videos are commonly used in promoting furniture, appliances, or jewelry. An effective product video showcase should provide a complete view of your product. Using a white background helps your audience see your item clearly. You can include animated text to add emphasis on the main features.
How-to video
A how-to video is similar to a product showcase video. This type of video shows your product typically against a white backdrop. The only difference between a product showcase video and a how-to video is that a how-to video shows a person demonstrating how to properly use or assemble your product.
Brand story video
A brand story video lets you share your brand's mission, vision, and core values. You can also include a brief history of your business, describing the events and challenges that led to its inception. This type of video ad is experiential—it makes viewers feel as if they are part of your journey. A brand story video can help you connect to your viewers' emotions, engage them on a deeper level, and build trust and loyalty.
Customer review video
A customer review video is an option if your brand is not registered in the Amazon Brand Registry. This type of video is posted to your product listing in the reviews or comments section by a customer who has bought your product. In the video, your customer describes your product, shares their experience using your product, and explains why they chose your product over other options in an engaging and sincere way.
A good customer review video can do wonders for your marketing campaign. When done right, it can convert a lead into a loyal customer. Don't ever use a fake video or hire someone to post a testimonial video just for the sake of getting a stellar review. If Amazon finds out, your account could be suspended permanently.
Promotional video
A promo video is also called a commercial. In a promotional video, you show how your products are useful in the real world. For example, if you're selling bike helmets, you can show a model wearing the helmet in different scenarios, including riding in the city, mountain bike trails, or skate parks.
Frequently Asked Questions
Can I upload multiple videos in one go?
Currently, you can only upload one video at a time.
How many videos can I add to my product listing?
You can display up to 10 videos provided that there are less than six images in the Image Block of the Detail Page.
The Image Block block always displays the most recent video upload.
How do I remove a video from my product listing?
To remove a video from your Amazon listing, you must login to your Seller Central Account and then go to the Upload & Manage Videos page. Select the video you want to remove and then click on the Delete button. Take note that this option removes the videos from all the product pages.
You can also delete a video by removing the ASINs associated with it. To do this, go to the Upload & Manage Videos page and then look for the product video. Click on the Manage button then remove the ASINs before saving. Keep in mind that at least one ASIN must be associated with each video for it to show on your listing.