Advertising Disclosure
Advertising disclosure:
Our partners compensate us. This may influence which products or services we review (also where and how those products appear on the site), this in no way affects our recommendations or the advice we offer. Our reviews are based on years of experience and countless hours of research. Our partners cannot pay us to guarantee favorable reviews of their products or services.
B2C marketing agencies play a crucial role in the consumer journey, crafting and conveying compelling narratives that inspire, engage, and drive consumers to take action. They employ a plethora of online marketing services, including but not limited to, display ads, video ads, native advertising, content marketing, and social media advertising. Each of these services enables businesses to reach, engage, and convert their target audience across a wide array of digital platforms.
In the digital age, consumers have grown more discerning, demanding authenticity, relevance, and value from the brands they engage with. B2C marketing agencies, equipped with an intimate understanding of consumer behavior and advanced analytical capabilities, are uniquely positioned to meet these demands. They go beyond just pushing messages out; they create immersive experiences that encapsulate the brand's ethos and value proposition, ensuring meaningful interactions that foster loyalty and spur growth.
Here, we provide an overview of top B2C marketing agencies that can help you navigate the digital marketing landscape effectively. Each agency has been evaluated on a set of key parameters to ensure you make an informed decision that aligns with your business goals and maximizes your return on investment.
---
Top B2C Marketing Agencies
Top
b2c marketing agencies
2024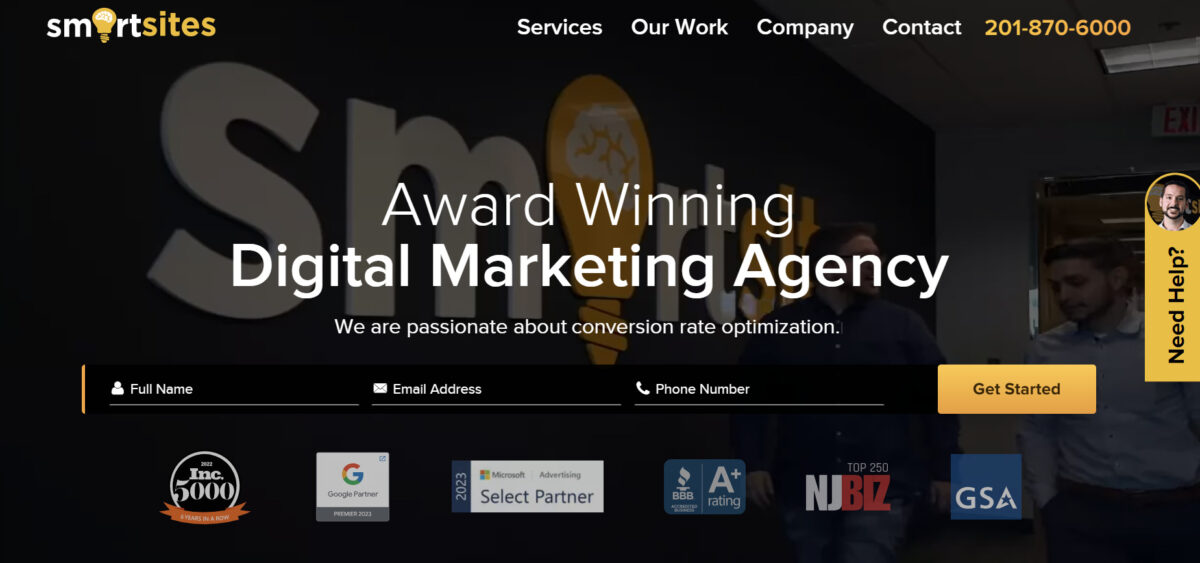 Average Hourly Rate: $100 – $149
Average Project Cost: Starting at $1,000+
Strategically based in Paramus, NJ, SmartSites is a digital marketing agency with a knack for delivering top-tier online marketing services. The company is committed to driving high-value leads to your business through a range of services, including PPC, SEO, social media marketing, and web design.
SmartSites stands out by focusing on driving your online presence to help you become the leader in your target market. The firm takes a well-rounded approach, offering services like logo and branding, website development, site analytics, paid search and social, organic SEO, and call tracking. Their experience in these areas is aimed at positioning your brand favorably to reach more customers, increase visibility online, and grow your business.
One notable case study is their work with Plant Guru, a small company for beauty & health products. SmartSites doubled the operation size of the business through a new website, PPC, social media marketing, and SEO strategies. The campaign saw a 94% increase in organic search traffic and a 40% increase in page views, proving their expertise in driving high-value results.
Services:
PPC
SEO
Advertising
Social Media Marketing
Web Design
---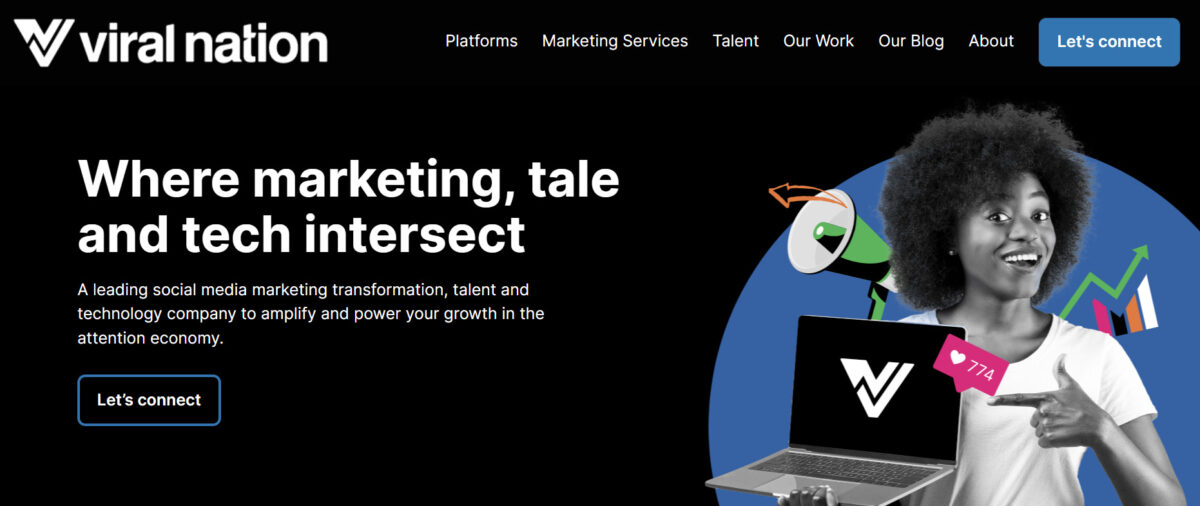 Average Hourly Rate: $100 – $149
Average Project Cost: Starting at $100,000+
Based in Mississauga, Canada, Viral Nation is a top-tier B2C marketing agency dedicated to helping brands pinpoint their audience and achieve their performance goals. Known for their seamless fusion of creative content and customer intimacy, the agency promises performance without anxiety.
Viral Nation's service portfolio spans across research & strategy, content & creative, PPC, paid social, programmatic & display, mobile app growth, social amplification, and reporting & analytics. The agency employs an integrated strategy to maximize your media spend, ensuring conversion-centric campaigns across every digital channel. Their use of advanced, machine-learning technologies optimizes your campaign 24/7.
Their data-driven approach uses demographic and behavior mapping to identify and target ideal customer profiles. This strategy, combined with their extensive use of best-in-class Adtech, ensures rapid funnel movement.
Services:
Social Media Marketing
Marketing Strategy
Mobile & App Marketing
Advertising
Branding
Content Marketing
Digital Strategy
Event Marketing & Planning
Media Planning & Buying
---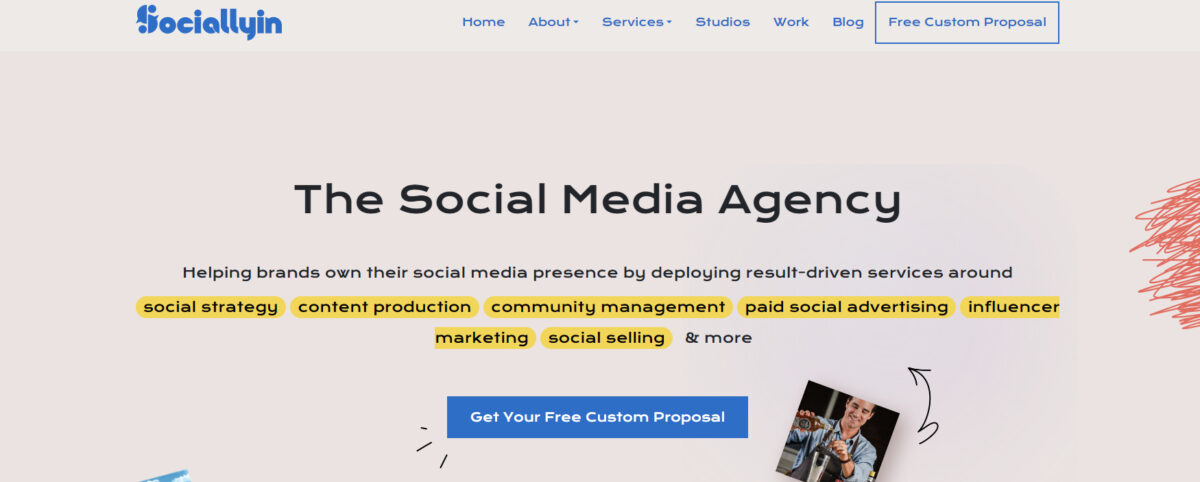 Average Hourly Rate: $100 – $149
Average Project Cost: Starting at $5,000+
Situated in Atlanta, GA, United States, Sociallyin is a B2C marketing agency that specializes in unlocking the power of social media advertising for your business. The agency ensures that every ad resonates with your brand and effectively engages your target audience.
Sociallyin stands out by leveraging a data-driven approach to target specific demographics, ensuring effective advertising through Social PPC. Their comprehensive suite of services includes advertising, digital strategy, social media marketing, and video production.
One highlight of Sociallyin's expertise is their influencer campaign strategy. They locate the influencers, negotiate prices, assist them in creating high-quality content, and handle all contract details, ensuring stress-free collaboration and significant brand exposure.
One of their success stories includes a strategy to promote the Mellow mindfulness app, which led to nearly 50k installs, surpassing the initial goal of 25k downloads.
Services:
Advertising
Digital Strategy
Social Media Marketing
Video Production
---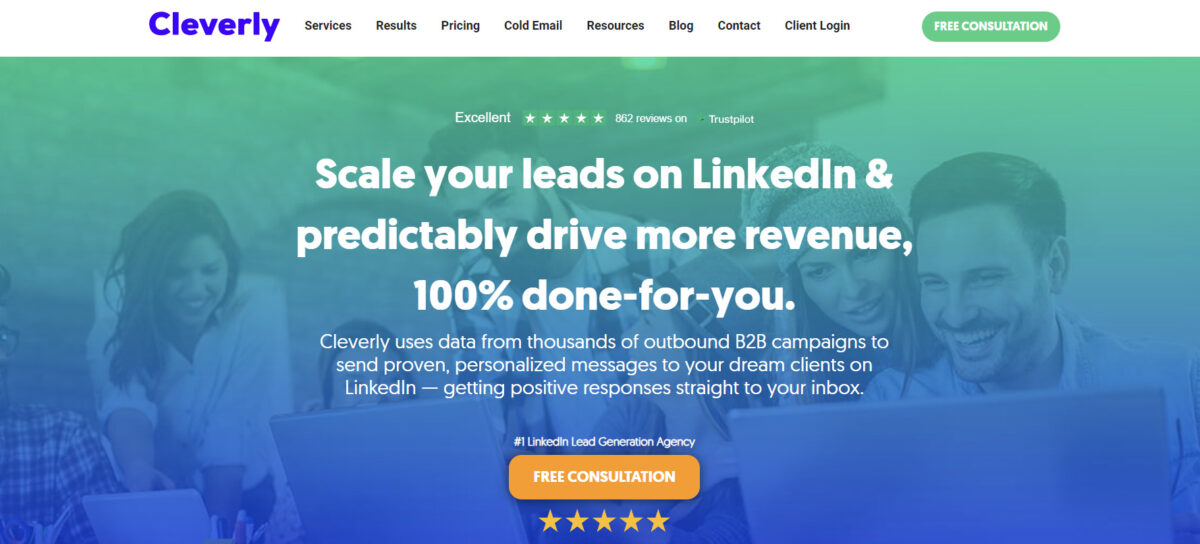 Average Hourly Rate: $25 – $49
Average Project Cost: Starting at $1,000+
Based in Los Angeles, CA, United States, Cleverly offers a potent combination of customer-centric marketing strategies and technologically driven solutions. With a keen focus on Sales Outsourcing, Social Media Marketing, Call Center Services, and Email Marketing, they aim to elevate businesses to new heights by capturing high-intent, qualified traffic through precise Google Ads campaigns.
Cleverly's approach is backed by meticulous customer research and data-driven SEO blog content published on clients' websites, aimed at attracting and converting the target audience. They go beyond generic marketing practices by learning from your best customers, and producing engaging blog posts that attract potential clients like a magnet.
Their streamlined process includes customer research, blog content writing, content publishing, and driving revenue. Through this comprehensive strategy, they ensure that businesses witness significant growth in website traffic, leads, and revenue.
Services:
Sales Outsourcing
Social Media Marketing
Call Center Services
Email Marketing
---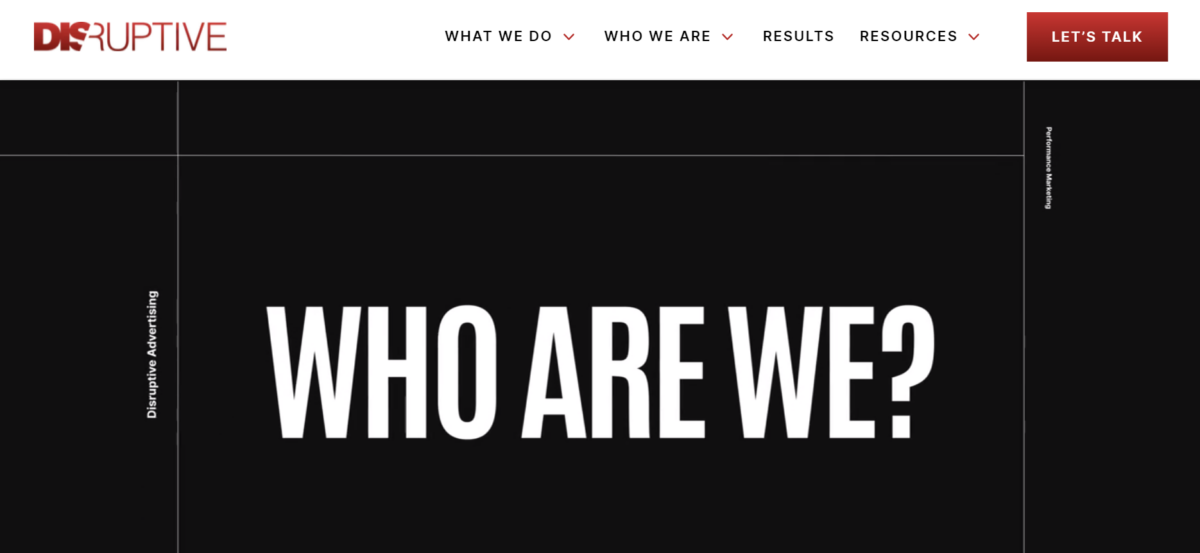 Average Hourly Rate: $100 – $149
Average Project Cost: Starting at $5,000+
Based in Pleasant Grove, UT, United States, Disruptive Advertising is a premier full-service digital marketing agency, committed to fostering lifelong relationships with purpose-driven brands. With a comprehensive marketing strategy that leverages the power of various platforms, they aim to address clients' challenges and help achieve their goals.
They take pride in their proficiency in Social Media Advertising, especially on Facebook and Instagram, and continuously optimize campaigns for high yield and cost efficiency. By focusing on impactful metrics and business profitability, they strive to provide value that extends beyond traditional performance markers.
At Disruptive, they not only aspire for short-term results but also focus on the broader vision of their clients, translating unique business aspirations into actionable marketing strategies.
Services:
Pay Per Click
Email Marketing
Search Engine Optimization
Social Media Marketing
---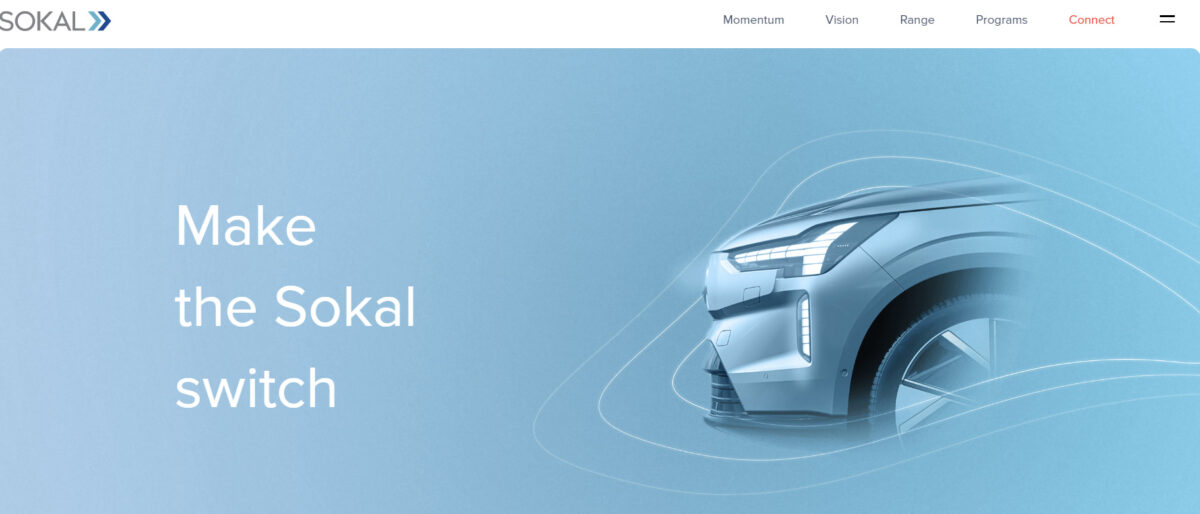 Average Hourly Rate: $100 – $149
Average Project Cost: Starting at $5,000+
Based in Raleigh, North Carolina, Sokal Media Group stands out as a leading US digital marketing agency offering comprehensive services to both B2B and B2C clients. Their expertise in SEO and PPC campaigns, content marketing, email marketing, and social media ads position them as a go-to solution for businesses looking to scale their online presence.
Sokal Media Group's service suite is enhanced by their unwavering commitment to customer service, guiding businesses through every step of their marketing journey with comprehensive analytics, insightful reporting, and strategic guidance. Their goal is to ensure clients achieve their full potential, thereby maximizing marketing ROI.
Services:
Search Engine Optimization
Web Design
Advertising
Branding
Content Marketing
---
Average Hourly Rate: $25 – $49
Average Project Cost: Starting at $10,000+
Based in Claymont, Delaware, Tech Volte provides an extensive range of bespoke digital marketing services, putting a sharp focus on data-driven strategies. Their proficiency in both B2B and B2C markets makes them a versatile partner for businesses looking for an agency that understands their unique needs.
Specializing in services such as SEO, UX/UI design, E-commerce Development, Mobile App Development, and Social Media Marketing, Tech Volte combines cutting-edge technology with strategic planning to boost client ROI. Whether it's building an intuitive app or launching a comprehensive SEO campaign, their commitment to tailored solutions is what sets them apart.
Services:
Search Engine Optimization
UX/UI Design
E-Commerce Development
Mobile App Development
Social Media Marketing
---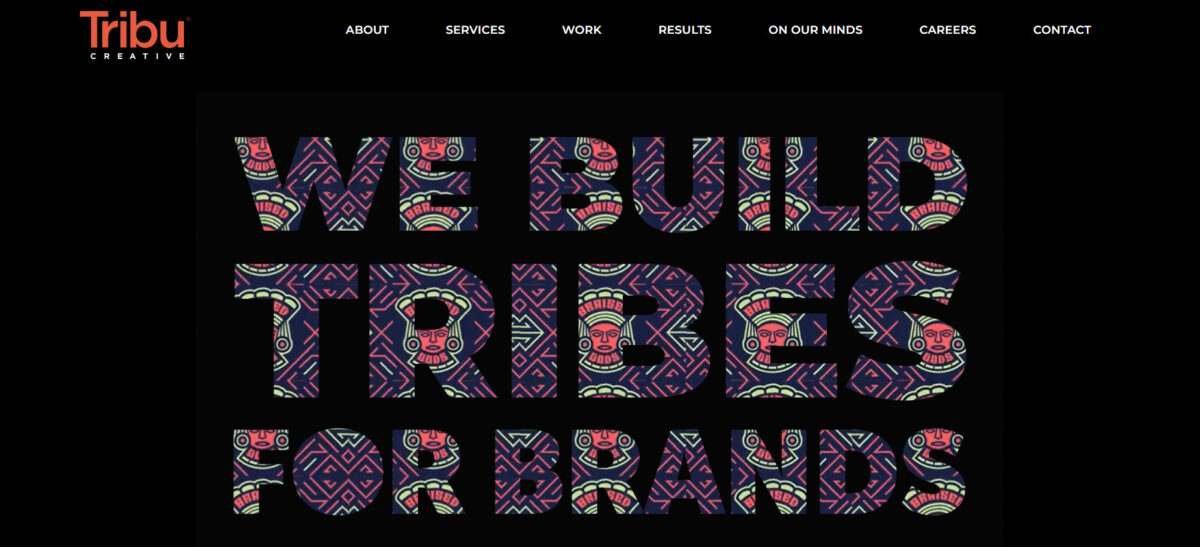 Average Hourly Rate: $50 – $99
Average Project Cost: Starting at $5,000+
Based in San Antonio, Texas, Tribu is a digital marketing agency that brings a personalized touch to a broad range of services. They offer a synergistic blend of branding, content marketing, email marketing, social media marketing, and web design, making them an ideal partner for businesses seeking to elevate their digital presence.
With specialized knowledge in B2B and B2C markets, Tribu provides comprehensive solutions that extend beyond standard marketing practices. Their commitment to understanding their client's individual needs and creating targeted strategies helps businesses expand their customer base and establish an impactful digital presence.
Services:
Branding
Content Marketing
Email Marketing
Social Media Marketing
Web Design
---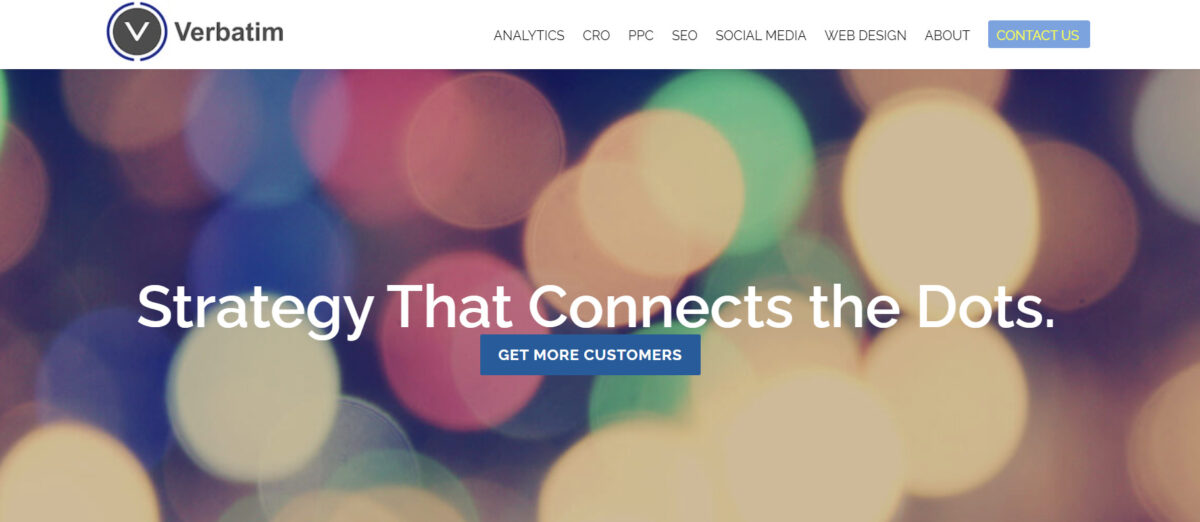 Average Hourly Rate: $50 – $99
Average Project Cost: Starting at $1,000+
Based in Los Angeles, California, Verbatim Marketing Agency is recognized for their innovative suite of services and a well-rounded approach to marketing. They offer a comprehensive array of services, from SEO and digital strategy to PPC, content marketing, and social media marketing.
Verbatim prides itself on its experienced team, who deliver superior results using cutting-edge strategies. By managing all aspects of marketing, from strategic planning to content management, they help clients achieve their goals and leave an impressive digital footprint in both B2B and B2C markets.
Services:
Search Engine Optimization
Digital Strategy
Pay Per Click
Content Marketing
Social Media Marketing
---
Average Hourly Rate: $100 – $149
Average Project Cost: Starting at $5,000+
Based in Jacksonville, Florida, 5ivecanons takes an integrated and holistic approach to B2C marketing, creating results-driven campaigns with innovative strategies. Their unique competency in both B2B and B2C strategies enables them to deliver effective solutions that serve businesses of all sizes.
Their team of experts specializes in services such as SEO, Web Design, Content Marketing, and Social Media. They're noted for consistently delivering successful campaigns within the agreed timeframe and budget. With 5ivecanons, clients receive a comprehensive digital marketing strategy that yields tangible results.
Services:
Advertising
Branding
Digital Strategy
Search Engine Optimization
Web Design
---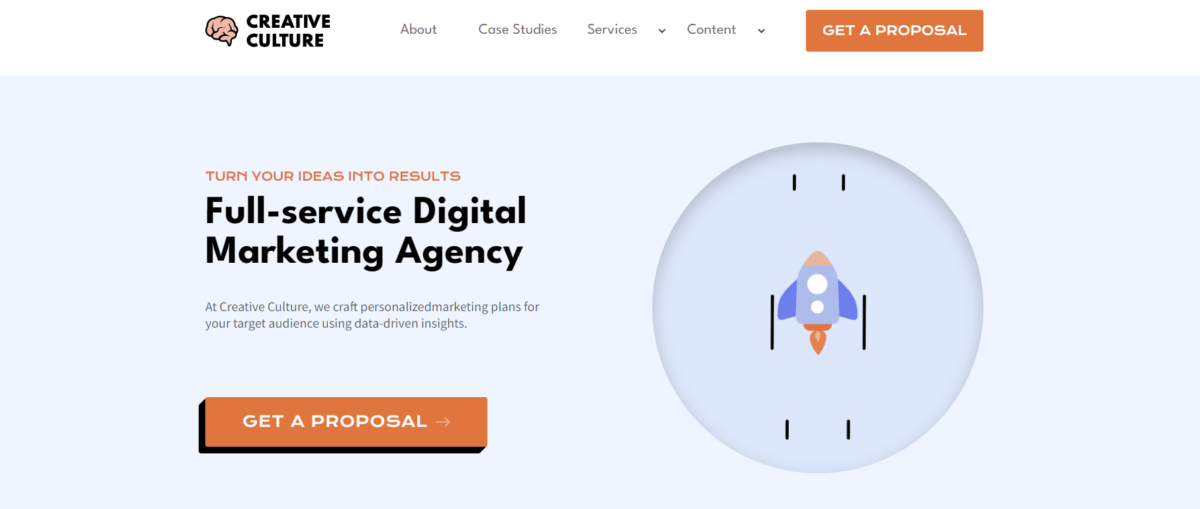 Average Hourly Rate: $50 – $99
Average Project Cost: Starting at $1,000+
Located in Douglassville, Pennsylvania, Creative Culture offers a blend of data-driven creativity and technology, creating holistic campaigns that yield maximum ROI. Their unique approach increases customer engagement and drives measurable growth for their B2B and B2C clients.
Creative Culture provides a variety of services including Website Design, Content Creation, Social Media Marketing, and SEO. Regardless of the size or scope of your business, their comprehensive strategies are designed to help you thrive in the digital landscape.
Services:
Digital Strategy
Video Production
Social Media Marketing
Pay Per Click
Conversion Optimization
---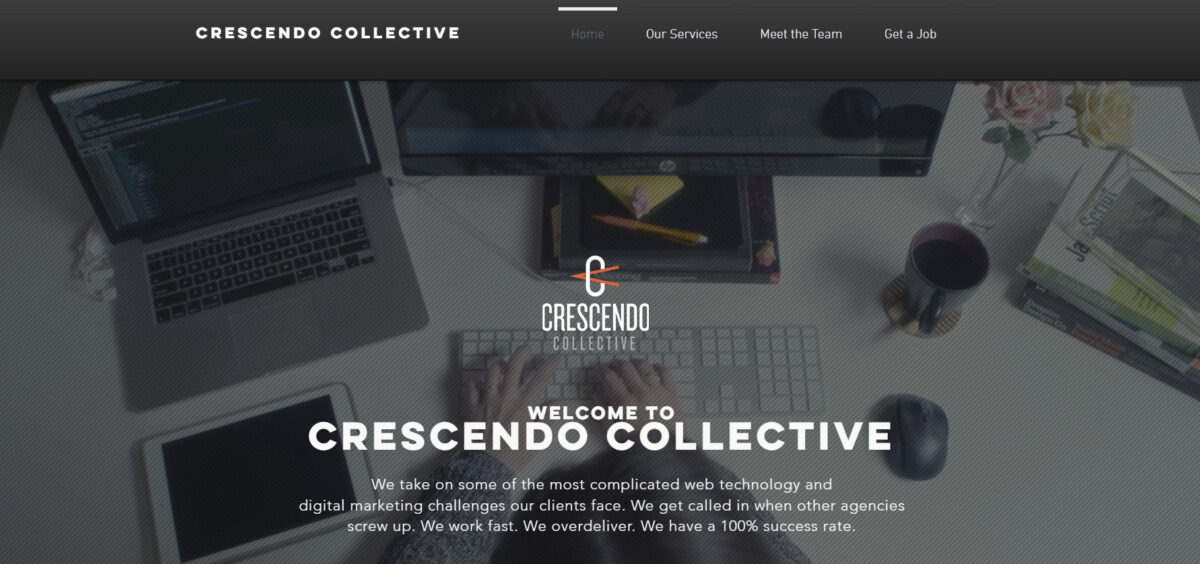 Average Hourly Rate: $100 – $149
Average Project Cost: Starting at $5,000+
Based in Milwaukee, Wisconsin, Crescendo Collective combines strategic marketing with creative design, delivering custom-tailored solutions to businesses across the United States. They excel in both B2B and B2C markets, providing a comprehensive suite of resources and services.
Their offering includes Website Development, Branding, Marketing Automation, Content, and Social Media services. With Crescendo Collective, clients benefit from a unique strategic approach designed to exceed their marketing expectations and drive ROI.
Services:
Content Marketing
E-Commerce Development
Marketing Strategy
Social Media Marketing
UX/UI Design
---
How to choose the right B2C marketing agency?
Choosing the right B2C marketing agency is a significant decision that can impact the course of your business's growth. There are several aspects to consider: the agency's expertise, track record, creative prowess, and technological adeptness are all important. A marketing agency that excels in understanding your business's unique needs, market position, and competitive landscape can craft a tailored, data-driven marketing strategy that resonates with your target audience and propels your brand forward. It's not just about creating an online presence; it's about strategically positioning your brand in the right place, at the right time, with the right message.
---
Conclusion
B2C marketing agencies play a pivotal role in shaping a business's success in the contemporary, highly digitalized commercial landscape. By leveraging tailored strategies and advanced technologies, these agencies allow businesses to connect more effectively with their target customers, improving their brand visibility, engagement, and overall business performance. Their broad spectrum of services, ranging from SEO and content marketing to social media management, web design, and UX/UI, enables businesses to select an agency that best suits their specific needs, objectives, and budgetary constraints.
In the digital economy, success is about more than just offering a great product or service. It's about connecting with your customers in meaningful ways, where they are. The right B2C marketing agency can make this connection happen and propel your business to new heights.
Frequently Asked Questions
How much do these agencies typically charge?
The cost varies depending on the scope of the project, the services needed, and the agency's expertise. Some agencies may charge hourly rates that range from $25 to $150+, while others might have fixed project costs starting from $1,000 to $10,000+.
What's the advantage of hiring a B2C marketing agency instead of building an in-house team?
Hiring an agency provides access to a team of experts with diverse skills and experience. It's often more cost-effective than building an in-house team, as you only pay for the services you need. Additionally, agencies are usually up-to-date with the latest trends and technologies in digital marketing, which can give you a competitive edge.
Do I need to have a clear marketing strategy before hiring an agency?
While it's beneficial to have a clear idea of your marketing goals, a good agency will help you refine your strategy and provide expert advice on the best tactics to achieve your objectives. They can conduct market research, analyze your competition, and evaluate your current efforts to create an effective and customized marketing plan.
What is the role of digital platforms in B2C marketing?
Digital platforms play a pivotal role in B2C marketing. They provide businesses with channels to reach and engage their target audience. Whether it's social media, search engines, email, or your own website, each platform offers unique opportunities for marketing your product or service directly to consumers. An agency can help you navigate these platforms effectively to maximize your reach and ROI.