In 2026, the global baby products industry will be worth around $88.72 billion. In the United States alone, 3.6 million babies were born in 2020.
Each new stage and development spurt in a baby's life entails purchasing various baby products. According to a recent study, the average middle-class family spends between $12,000 and $14,000 per year on child-related expenses. This cost is even higher with infants.
Money is made where money is spent. As such, baby products are an excellent niche to target as an affiliate marketer.
---
18 Baby Product Affiliate Programs That Can Earn You a Lot of Money:
---
Choosing the Best Baby Product Affiliate Programs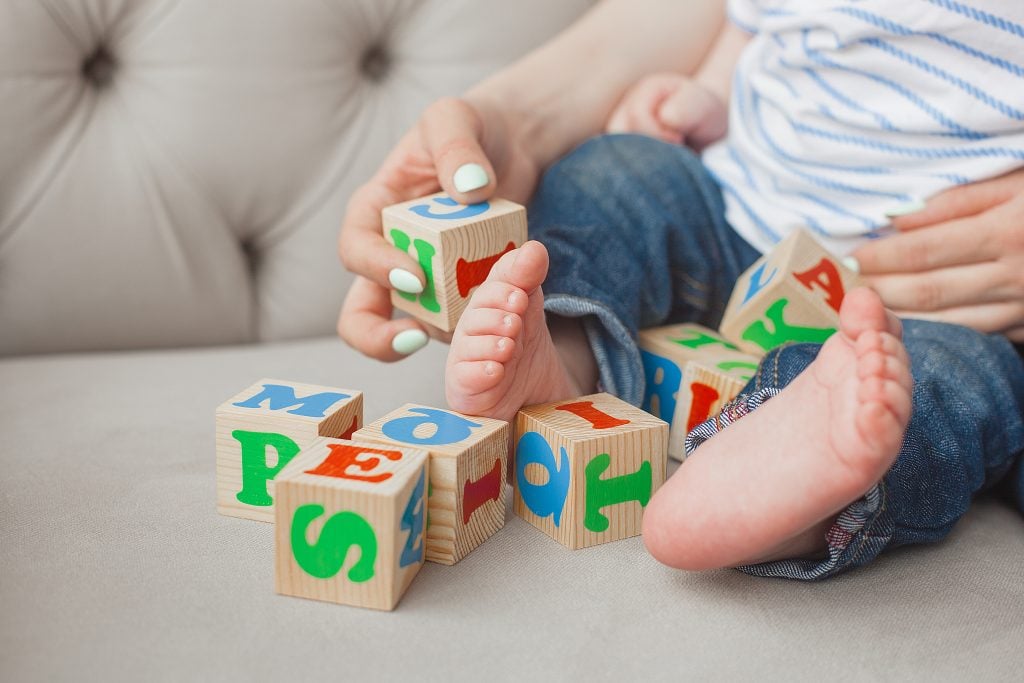 The best baby product affiliate programs can help you earn from this multibillion-dollar industry, which will grow significantly in the following years in infant care, hygiene, clothes, and safety. Currently, people are relying on the internet more and more to find and purchase baby products. As an affiliate marketer, you can greatly benefit from this particular consumer behavior.
The vastness of the baby product industry means you'll need some astute decision-making to help you pick the right affiliate programs for you. It's best to choose programs with products relevant to your niche or target audience. Otherwise, promoting their products could sound disingenuous and profit-driven.
When it comes to baby products, affiliate marketers have virtually no restrictions on what they can promote. However, there are two critical factors you should keep in mind when choosing an affiliate program.
Brand reputation
Plenty of baby product companies have their own affiliate programs. But not all companies are credible, so you have to be vigilant in choosing the programs. Ensure the networks you pick are dependable and offer solid recourse alternatives if the buyer is dissatisfied.
To gauge if the brand is the right one for you, you can look at the company's revenue, products, and pricing.
Revenue: How long has the company been in business? Was the brand able to grow? If this is the case, then the product or service of the company satisfied a need.
Product: The products and services should be relevant to your interests.
Pricing: Check if the company offers incentives or rewards. Look for programs that pay their affiliates generous commissions for promoting their products or services.
Target market
There are numerous categories under baby products. And while it's tempting to follow the saying "the more, the merrier," this isn't the case with niche-based affiliate marketing. It would help if you have a strong insight into your target demographic. Remember that the needs of parents and caretakers of a child are varied. Some buyers look for products specific to newborns, while others are only shopping for items specific to toddlers. Some buyers are willing to pay top dollar for a product, while others prefer a less expensive alternative.
Those looking for children's items will want clear, comprehensive information about what your affiliate program's product or service can do for them. Thus, you'll need to make sure that you understand and speak their language.
---
Top 18 Baby Product Affiliate Programs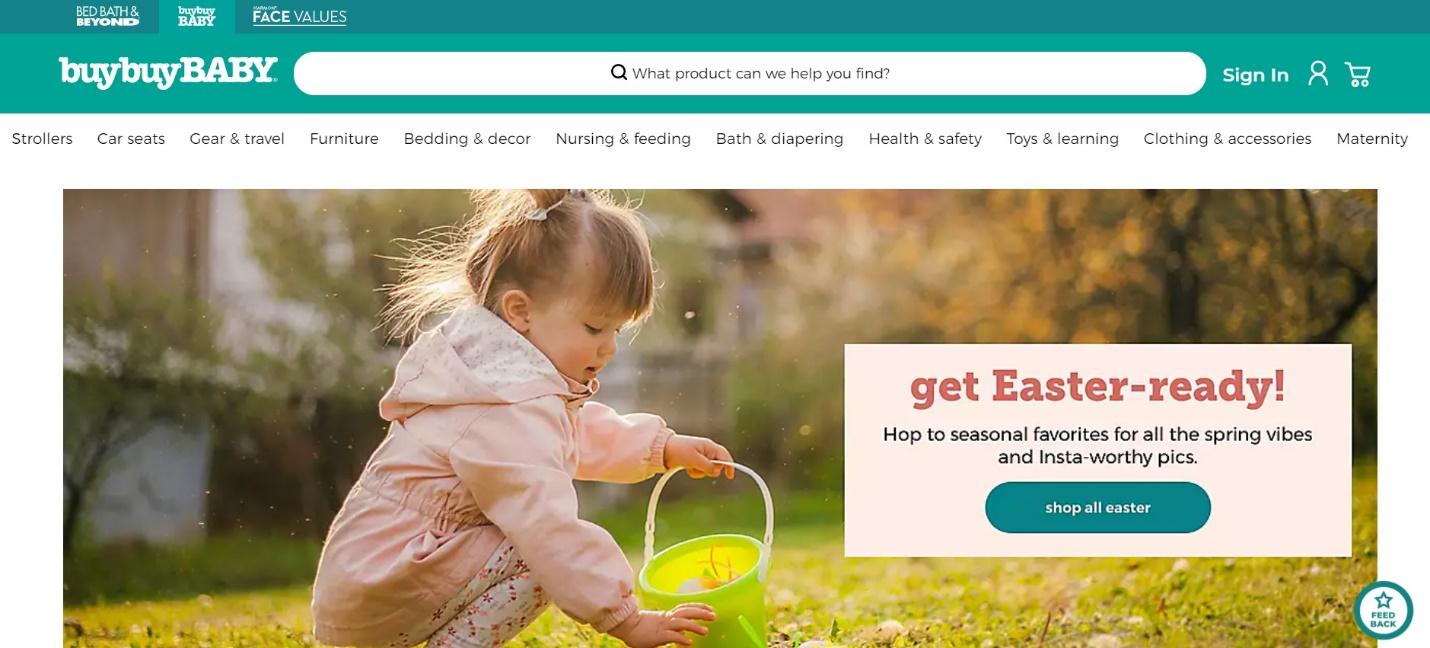 Buy Buy Baby, which opened in 1996, is a one-stop store for all things baby. It features hundreds of brands and a wide range of choices in every category. Products for nursing and feeding, bathing and potty training, toys and learning, strollers, car seats, furniture, fashion and accessories, maternity items, and even personalized gifts are all available at Buy Buy Baby. The company also provides nursery design services in addition to actual merchandise.
🗸Commission Rate: 1% per sale (for gift cards), 3% per sale (for qualified products), and $6 per registry setup
🗸Cookie Duration: 1 day
🗸Niche: Baby items in general, children's clothing, baby furniture, and baby hygiene products
---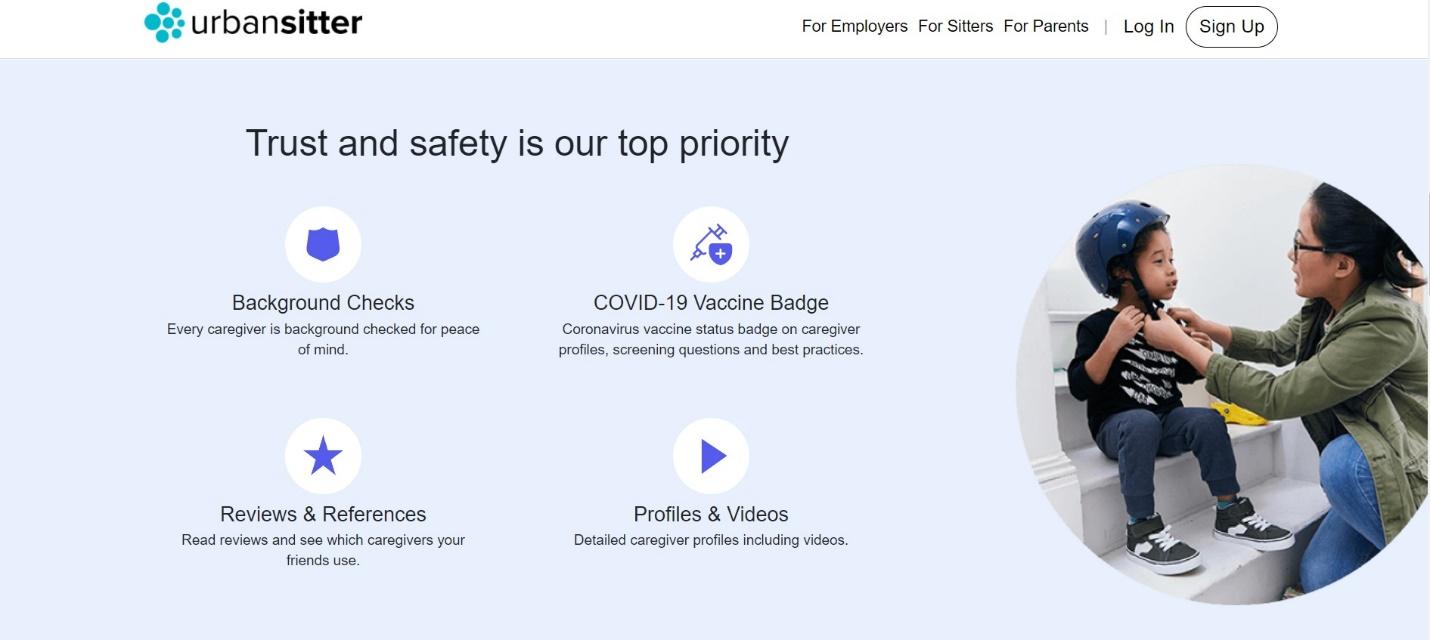 UrbanSitter, founded in 2011, is a caregiver network that allows parents to find and connect with babysitters for their infants and toddlers. UrbanSitter links its clients with 150,000 different babysitters throughout 60 locations in the United States. In addition to babysitters, the company provides nanny, tutor, pet sitter, and elder care companion services.
🗸 Commission Rate: $30 per subscription
🗸 Cookie Duration: 45 days
🗸 Niche: Child daycare service, pet care, senior care, and tutoring services
---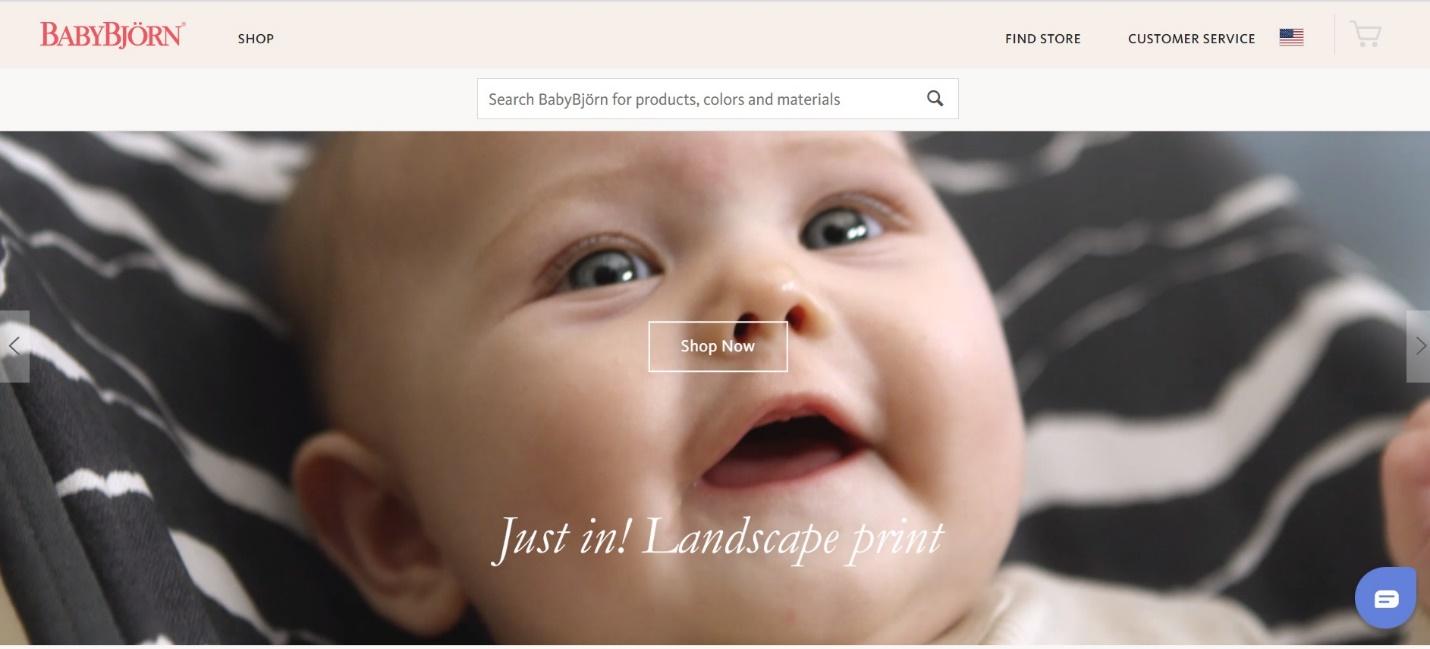 BabyBjörn is a Swedish family-owned company that creates well-designed, top-quality items for babies and toddlers. The company started in Stockholm and currently has outlets in around 50 cities worldwide. Their product line includes infant carriers, travel cots, feeding equipment, and seating equipment. BabyBjörn designs products with moms and babies in mind, focusing on safety and functionality.
🗸Commission Rate: 12% per sale
🗸Cookie Duration: 30 days
🗸Niche: Child care, baby carriers
---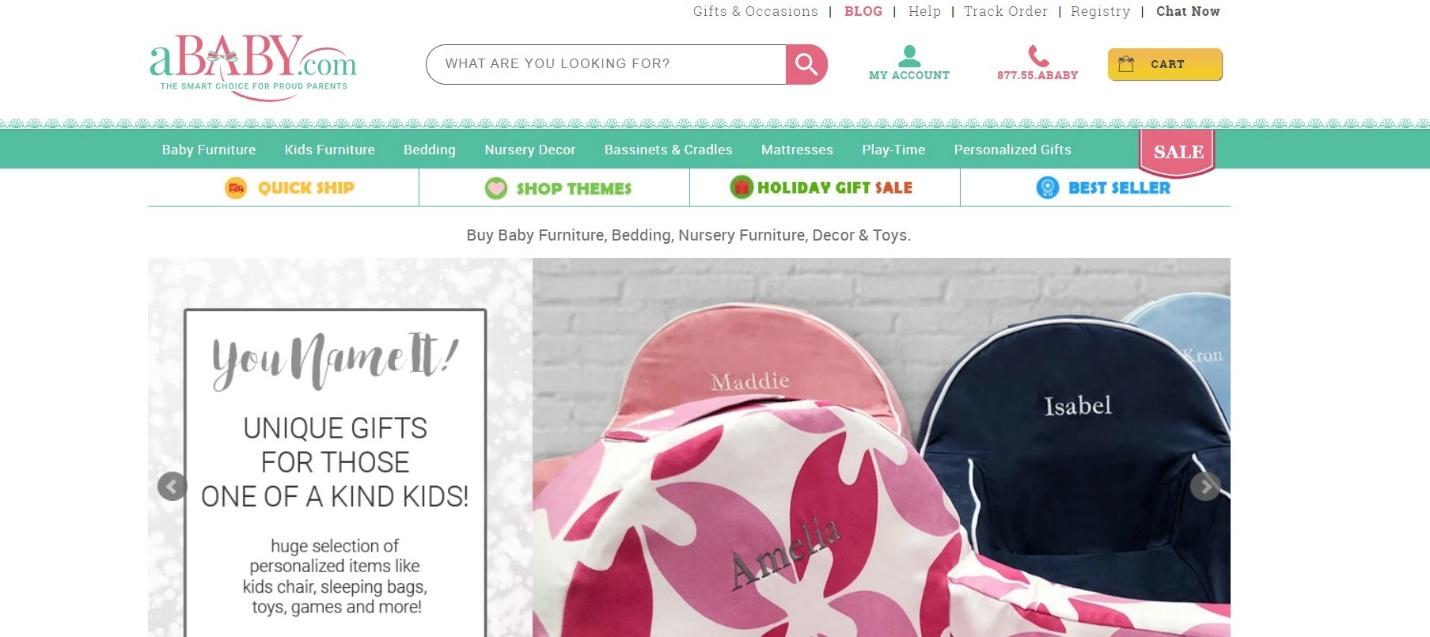 aBaby.com sells a wide variety of conventional baby products, such as cribs, cradles, bassinets, strollers, and beddings. It also offers specialty baby items like nursery equipment and accessories.
🗸 Commission Rate: 8% per sale
🗸 Cookie Duration: 45 days
🗸 Niche: General baby products, nursery furniture, nursery accessories
---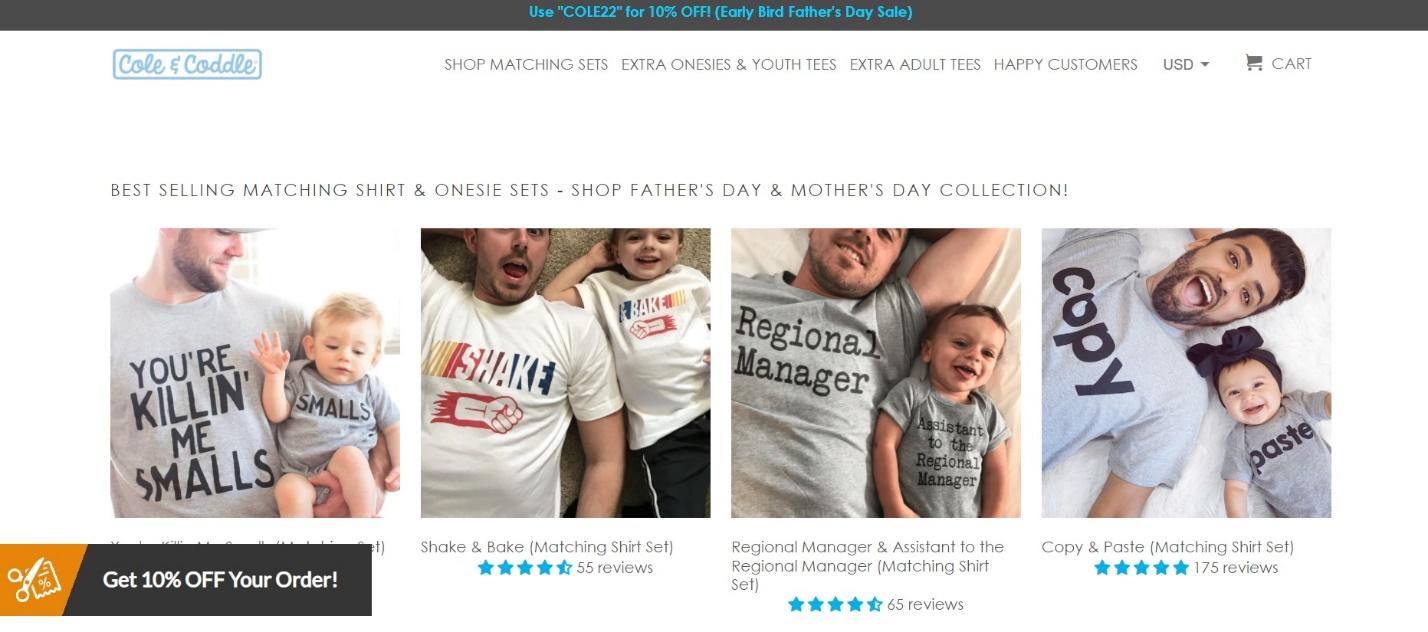 Cole & Coddle sells Consumer Product Safety Commission-certified matching shirts for dads and their kids. Matching sets are also available for moms, aunts, and uncles. Cole & Coddle offers an assorted selection of styles to choose from. In addition to onesies, they sell "youth tees" and "extra adult tees."
🗸Commission Rate: 15% per sale
🗸Cookie Duration: 30 days
🗸Niche: Children's fashion, baby clothes, onesies, matching sets
---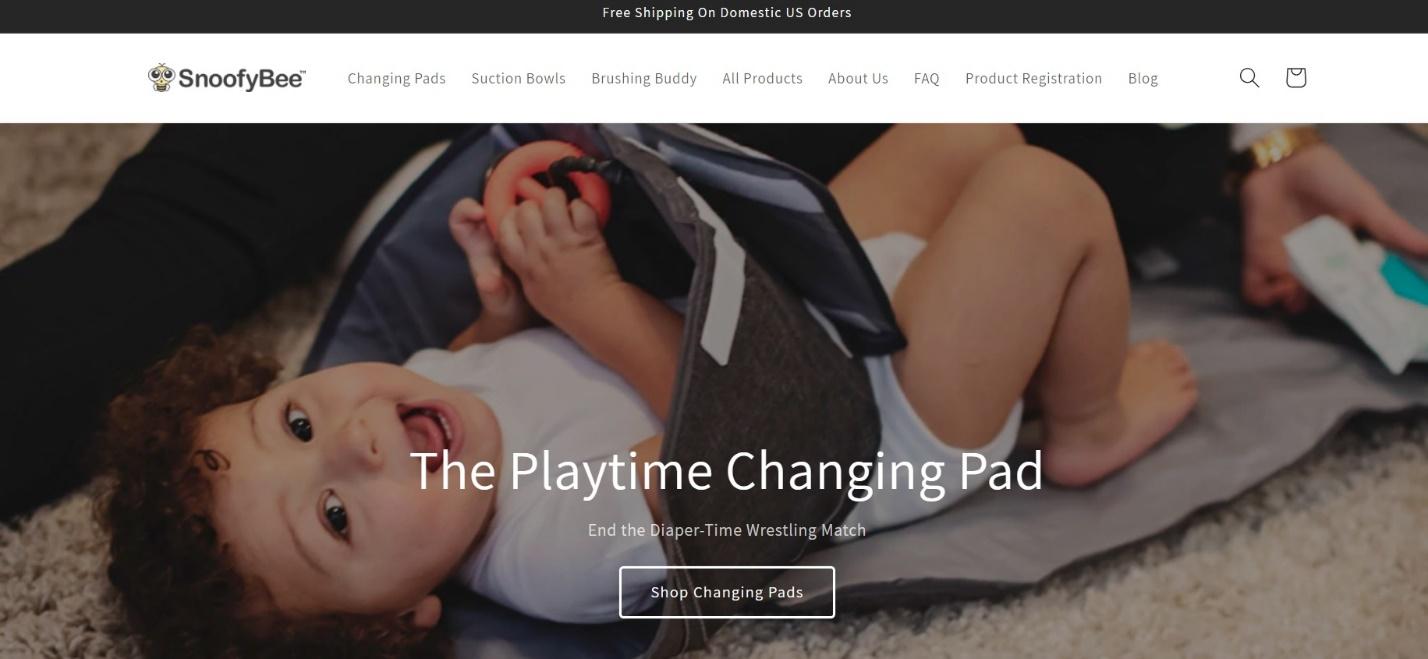 SnoofyBee's mission is to support parents in changing diapers without leaving a mess. Their Clean Hands Changing Pad is not your ordinary changing mat. It turns into a cone that wraps around the toddler's waist during a diaper change.
🗸 Commission Rate: 20% of sales
🗸 Cookie Duration: 45 days
🗸 Niche: Changing pads, suction bowls, teether
---
PatPat primarily sells baby clothes and accessories. It caters to parents who wish for a complete baby wardrobe, from the prenatal period to the child's birth, infancy, and toddlerhood. Rather than website referrals, the PatPat affiliate program focuses on social media campaigns.
🗸 Commission Rate: 15%
🗸 Cookie Duration: 30 days
🗸 Niche: Baby clothes, toddler clothes, matching sets, maternity clothes, shoes, accessories
---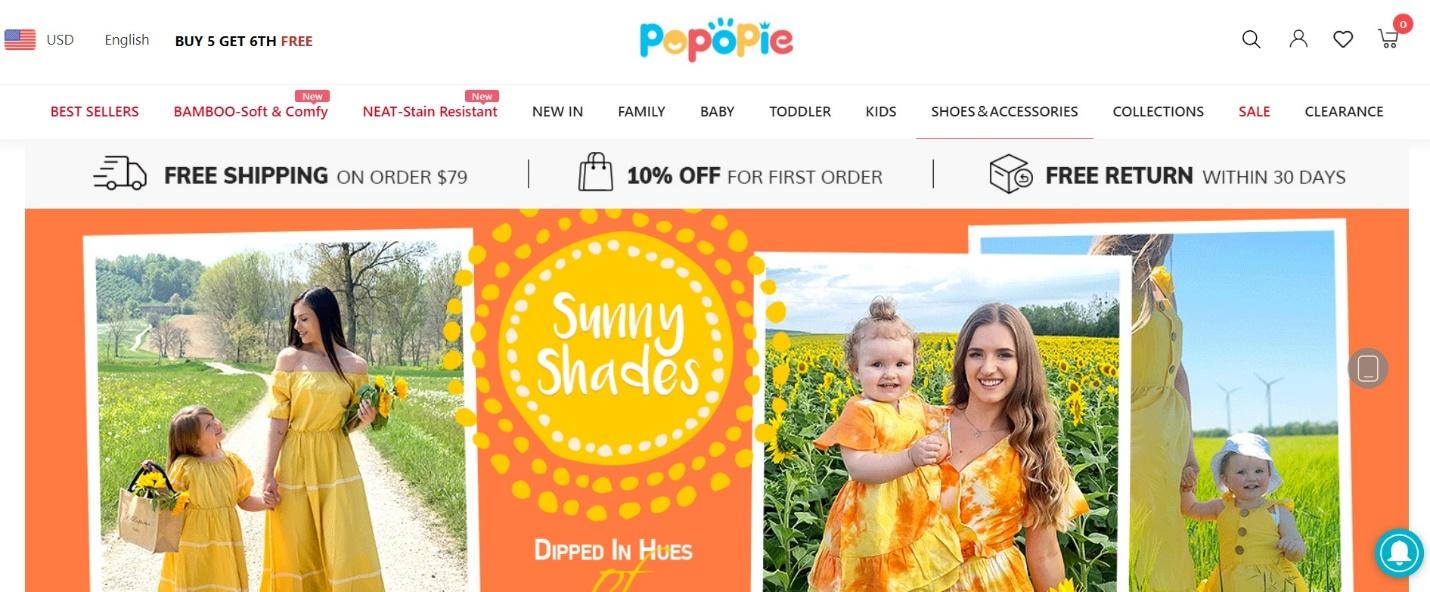 Popopieshop is a global online store that sells matching family attires, infant and children's clothing, shoes, and accessories. A small group of mothers launched the shop in 2015. The business is about functional clothing lines that focus on resolving little niggles that parents face daily. Popopieshop has two affiliate programs: Popopieshop Official Affiliate and Partner Affiliate Platforms.
🗸 Commission Rate: 15% per sale, plus bespoke commission and general cash bonus
🗸 Cookie Duration: 60 days
🗸 Niche: Children's clothes, baby clothes, matching sets, shoes, and accessories
---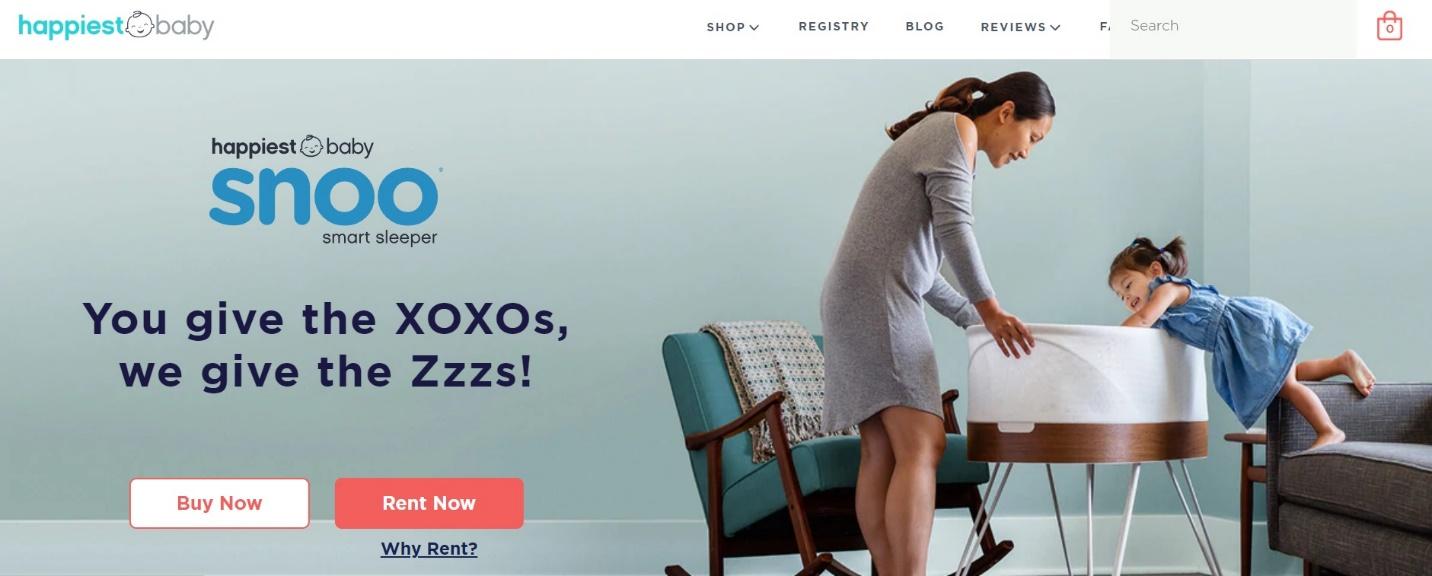 Happiest Baby is the manufacturer of the Snoo Smart Sleeper, a one-of-a-kind device specially made for infants. The Snoo Smart Sleeper helps the baby return to sleep if they keep waking up during the night. It mimics a human womb that plays a white noise track and automatically rocks when the baby wakes up. The Snoo Smart Sleeper is a high-end item, costing around $1,500.
🗸 Commission Rate: Flat $50 or 4% of sales
🗸 Cookie Duration: 30 days
🗸 Niche: Baby bassinet, baby rocker, swaddles
---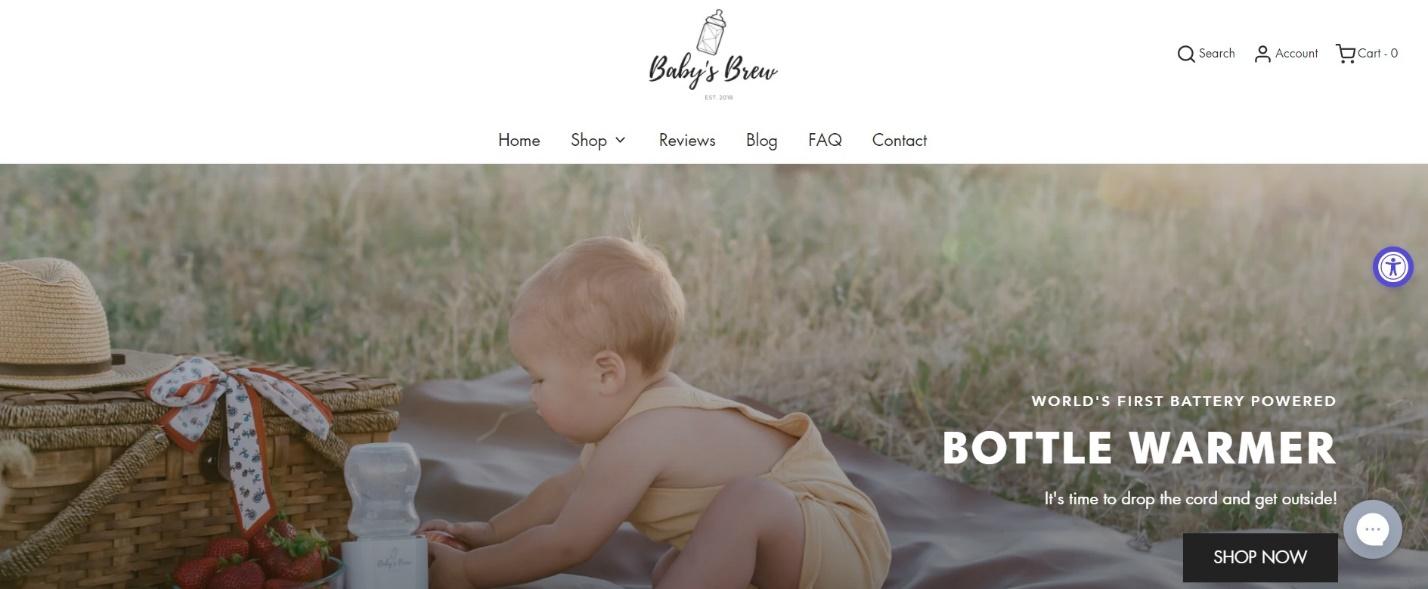 The Baby's Brew sells the first battery-powered bottle warmer on the market. Because every baby is different, the makers designed the bottle warmer to adapt to the customer's preference. Parents can choose between four different temperatures: 80°F, 98.6°F, 103°F, and 110°F. The bottle can be heated up on the move.
🗸 Commission Rate: 8% per sale
🗸 Cookie Duration: 90 days
🗸 Niche: Baby bottles, bottle warmer, baby essentials
---
LOVEVERY specializes in developing smart toys that stimulate toddlers' brain development and make playtime more interesting for babies and parents. Child development professionals design Lovevery's smart toys. The purpose of each toy is to be precisely what kids need at each phase of their development. Lovevery launched in the United States in 2016 with The Play Gym and has since grown to include 11 different products.
🗸Commission Rate: 10%
🗸Cookie Duration: 30 days
🗸Niche: Baby gyms, children's toys, stimulating toys for kids, education toys for babies and toddlers, smart toys
---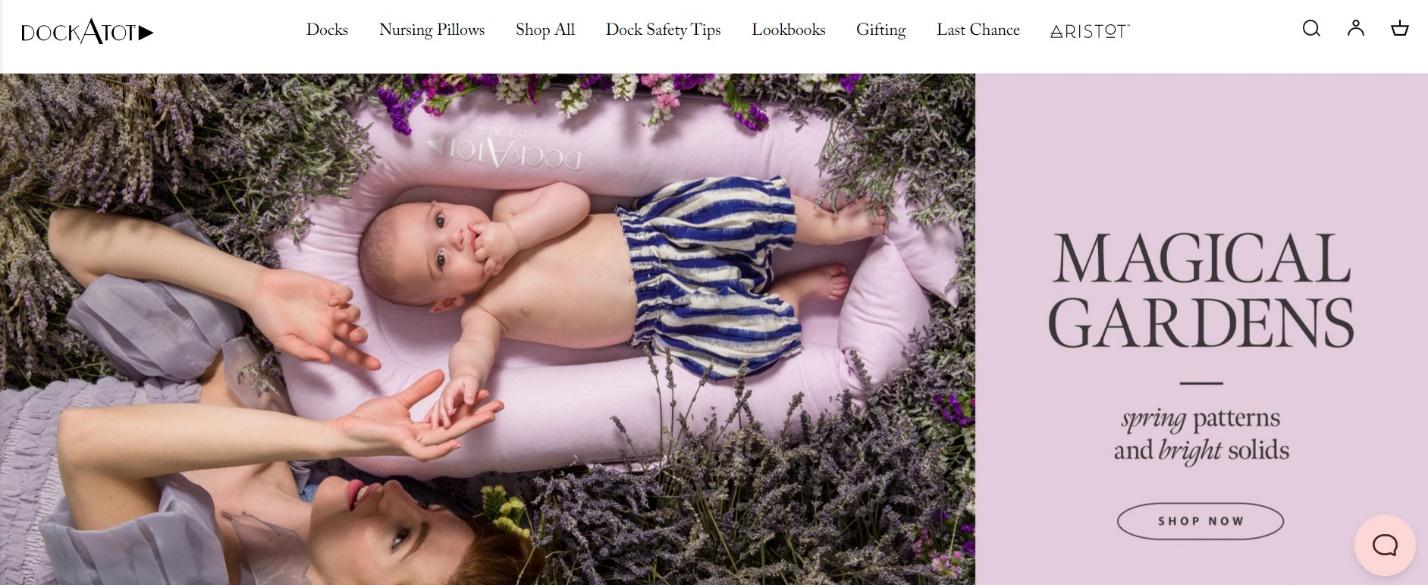 DockATot sells loungers made in Sweden by parents for parents. The company's products are for comfort and nurture. The loungers are available in several sizes, allowing parents to effortlessly integrate them into their homes. In addition, the company offers a line of luxury bassinets. DockATot goods are created from high-quality European fabric and handmade by a small team of European artisans.
🗸Commission Rate: 10% per sale
🗸Cookie Duration: 90 days
🗸Niche: Baby loungers, baby beddings, baby bassinets, pillows and cushions, play tents, baby travel essentials
---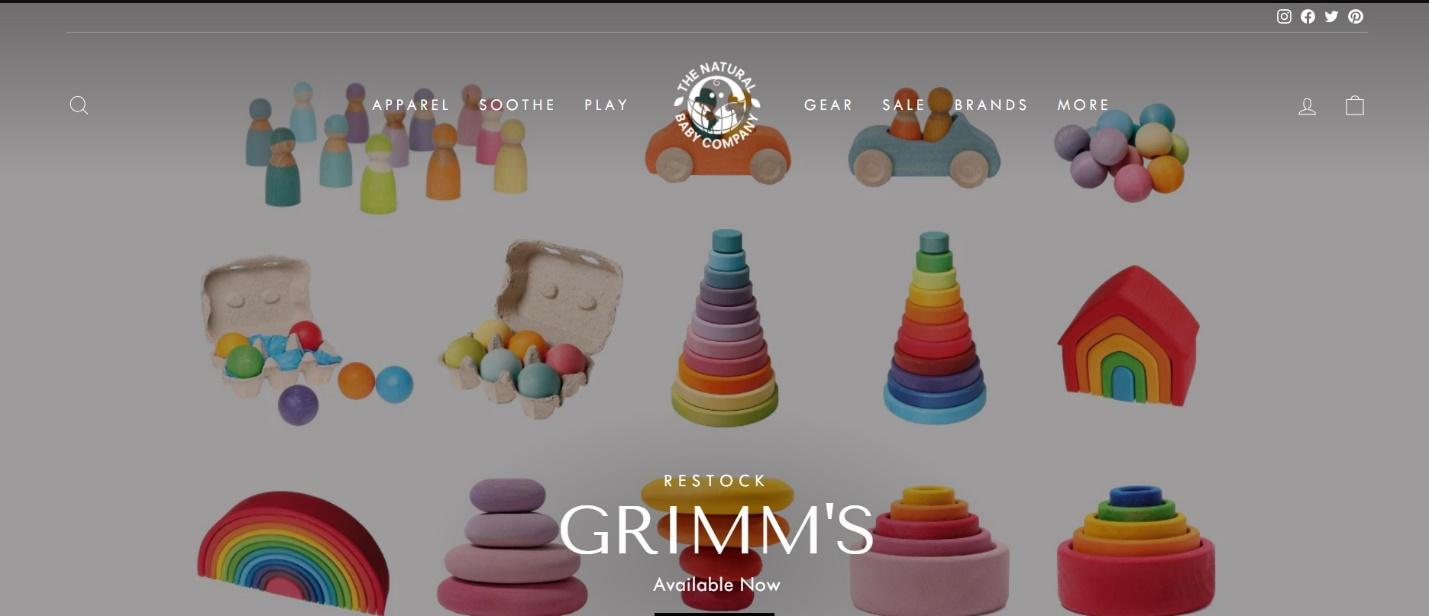 The Natural Baby Company specializes in high-quality, eco-friendly baby items that are devoid of chemicals and plastics. The company started by selling washable diapers and has now diversified into apparel, toys, accessories, and feeding equipment. The Natural Baby Company does not actively accept affiliates outside the United States.
🗸 Commission Rate: 2% per sale plus 2% on repeat customer orders
🗸 Cookie Duration: 45 days
🗸 Niche: Eco-friendly baby products, reusable diapers, baby apparel, toys, feeding and bathing equipment, baby gear
---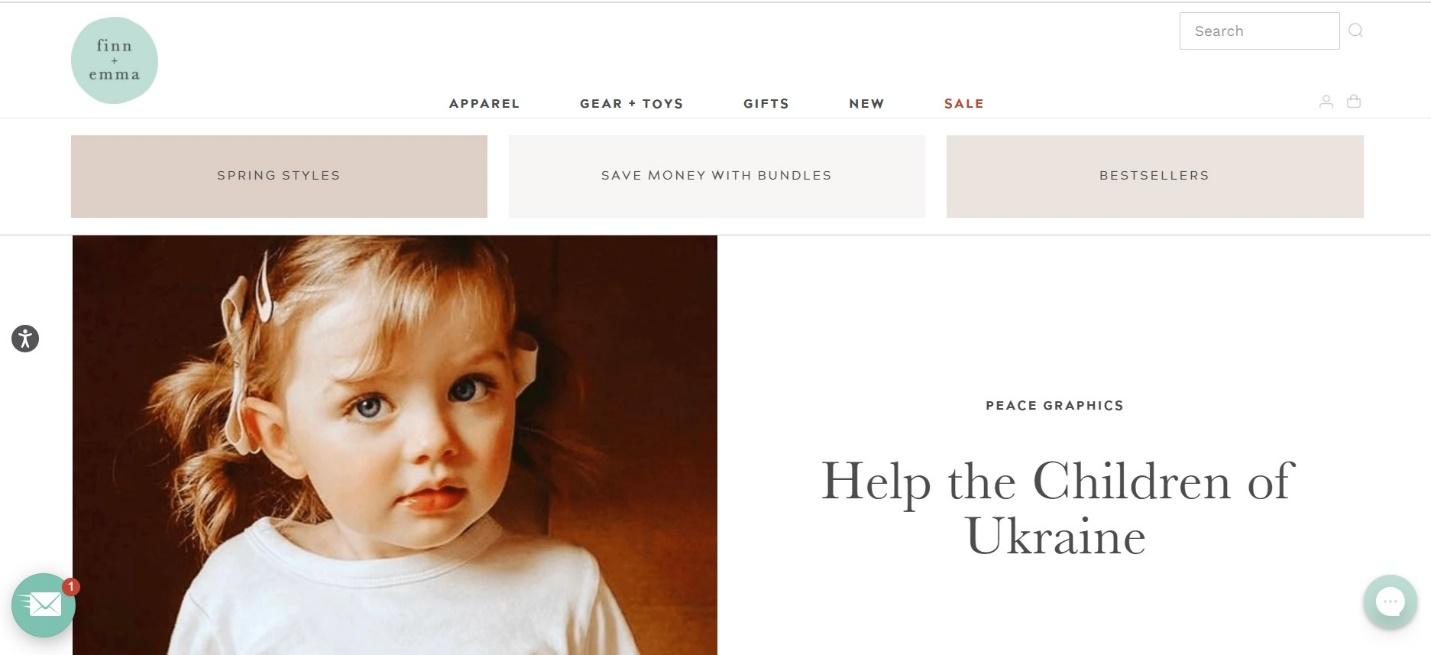 finn + emma is an outstanding eCommerce site if you're in the market for chemical-free or environmentally conscious baby products. While their offering is not as extensive as some other sites, finn + emma offers a decent variety of organic baby-related items such as clothing, bedding, toys, rockers, and bibs. The site also has a membership program called The Bird House as an added selling point. Members pay $10 each month and receive benefits such as a 20% discount on all purchases, free delivery, and early access to new collections.
🗸 Commission Rate: 10%
🗸 Cookie Duration: 30 days
🗸 Niche: General baby products, eco-friendly baby products, organic baby items, baby apparel, baby gear, toys
---
Ergobaby is a high-quality baby carrier brand. The carrier's build is an update and innovation of a classic Asian design using contemporary materials and technology. The company sells baby-carrying products like strollers, baby carriers, sleeping bags, and diaper bags. Swaddles, accessories, and nursing cushions are also available.
🗸Commission Rate: Starts at 4%
🗸Cookie Duration: 30 days
🗸Niche: Baby carriers, strollers, nursing pillows
---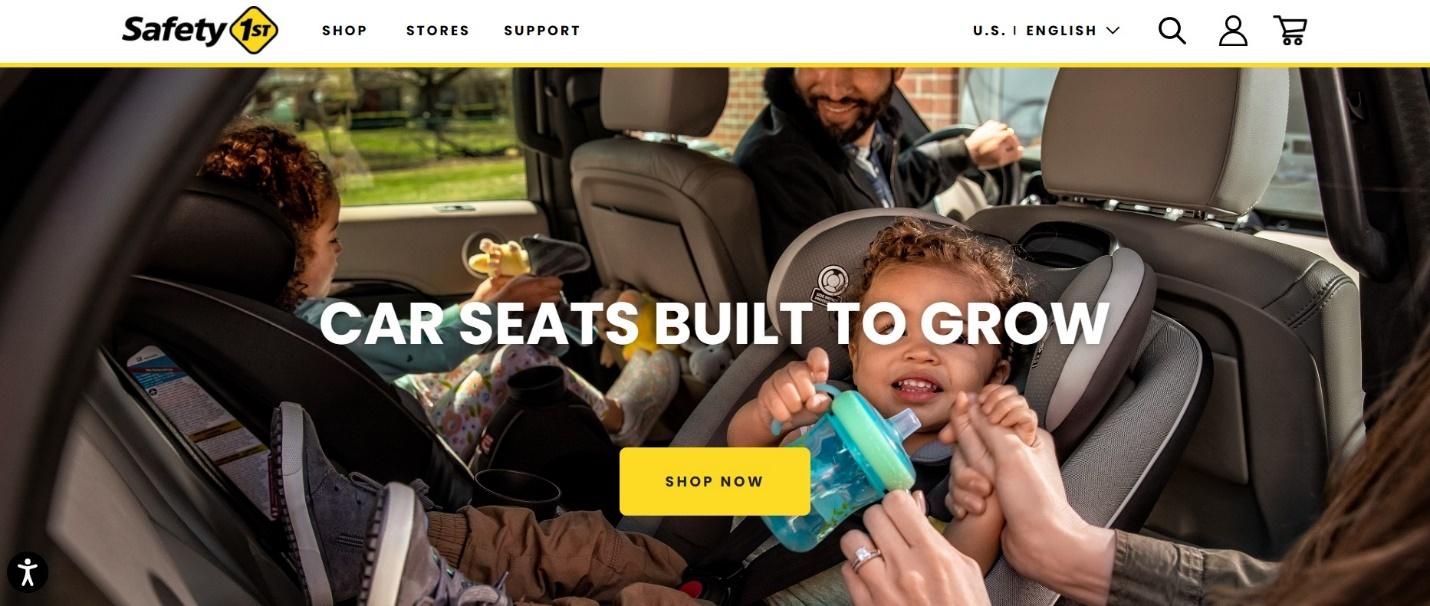 Safety 1st is all about the needs and well-being of children at home, in vehicles, and everywhere in between. Travel systems, car seats, home safety, locks and latches, gates, monitors, plug protectors, strollers, baby thermometers, and more are available. A fun fact: Safety 1st invented the now-iconic "Baby on Board" sign.
🗸Commission Rate: 5% per sale
🗸Cookie Duration: 30 days
🗸Niche: Baby safety, child care, car seats, baby monitors, travel systems
---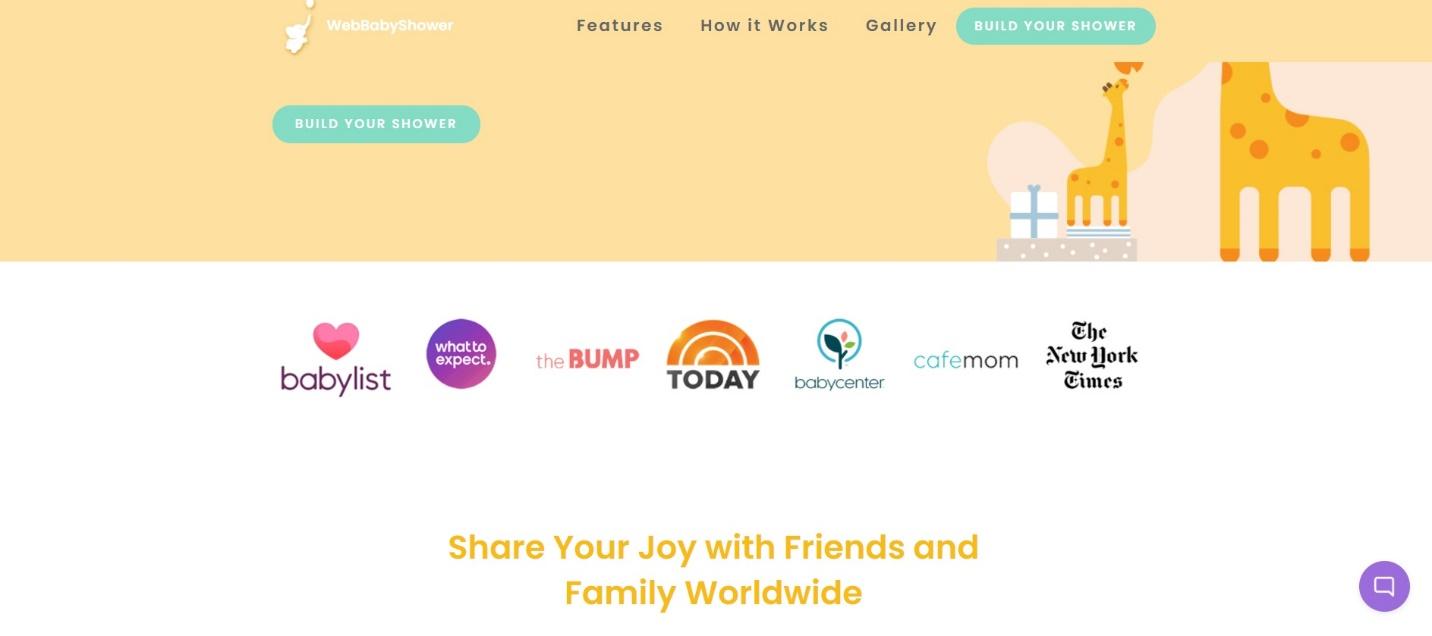 WebBabyShower is a forerunner in virtual baby showers, assisting parents worldwide in celebrating a memorable occasion. Among its offerings are virtual invites, guest books, photo and video albums, and more. The company also provides a sleek co-host system, enabling parents to have family or friends help upload pictures, videos, and other content.
🗸Commission Rate: $10 per customer sign-up
🗸Cookie Duration: 30 days
🗸Niche: Baby shower, online events, virtual celebrations
---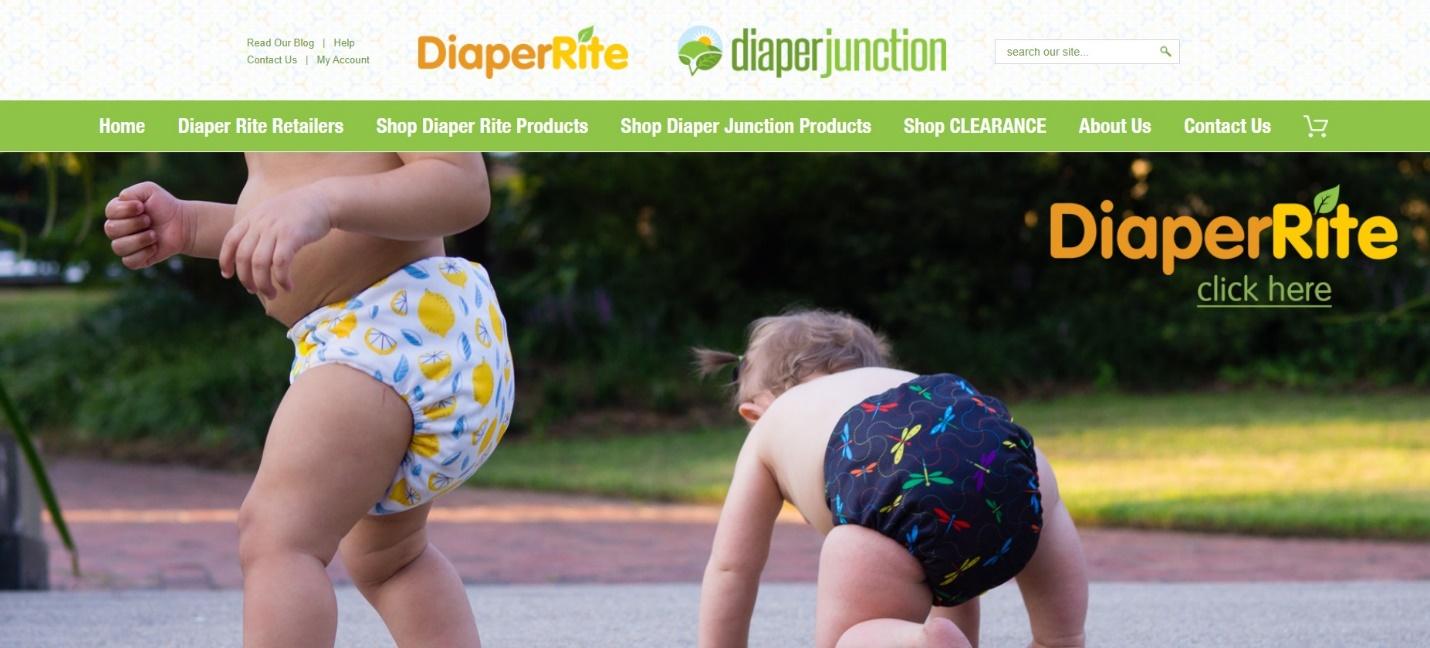 Diaper Junction was founded in 2002 and has been helping the cloth diapering community since then. Diaper Junction has transitioned from a boutique cloth diaper shop selling a range of brands to an online store specializing in its in-house brands: Diaper Rite and Diaper Junction. The company's goal is to give parents worldwide economical, long-lasting, and efficient cloth diapering solutions.
🗸 Commission Rate: 5% per sale
🗸 Cookie Duration: Unstated
🗸 Niche: Baby diapers, eco-friendly baby products, reusable baby products
---
Final Thoughts
Babies are born every minute of every day; therefore, you'll always have a consistent flow of target audience (parents, family, friends, caretakers) looking for the best products for their little ones. Producing relevant content that satisfies parents' needs and wants should provide steady traffic to your web spaces where you promote baby items and services. Creating a reputable affiliate marketing site focused on baby products can help you establish long-term passive revenue.