Today, there are millions of Amazon sellers from all over the globe. Because of this, the platform has become the biggest online marketplace in the world, and billions of customers flock to the website annually to find the products that they need. This also means that there are many sellers selling similar products, making the market competitive.
As an Amazon seller, one of your biggest goals must be to stand out among your competitors. While this feat is challenging, it's certainly possible. You need to equip yourself with tools that will help you effectively conduct product and keyword research, craft compelling product listings, and connect with your targeted customers. Using the right Google Chrome extensions will help you achieve your goals as an Amazon seller.
---
Selling on Amazon: The 14 Best Amazon Chrome Extensions to Power Your Sales:
---
Leveraging Google Chrome Extensions for Your Amazon Store
Google Chrome is the most popular browser and search engine for users, holding about 69% of the market share. It's no surprise that many consumers use it to purchase and browse products, and many Amazon sellers use it to reach target audiences and customers.
Aside from being one of the most well-loved browsers, Chrome can be leveraged by Amazon sellers with the help of Chrome extensions. Here, you will learn about what Chrome extensions are, the best Chrome extensions for Amazon sellers, and how leveraging Google Chrome extensions can benefit your business.
---
What Is a Google Chrome Extension?
Before choosing a Google Chrome extension to work with, it's important to understand what it is. Browser extensions are pieces of software that are designed to enhance and customize the way a user's browser functions. Google has strict rules for its extensions, and they're all meant to serve a specific purpose.
Google Chrome extensions are meant to add, edit, or prevent a certain function when you're using your browser. There are over 180,000 extensions on Google Chrome, and a sizable part of these extensions are geared towards Amazon sellers.
---
The Top 14 Amazon Chrome Extensions
There are many Google Chrome extensions for Amazon sellers, but there are quite a few that stand out from the rest. These extensions can help you with product and keyword research, competition monitoring, and price tracking, which could significantly improve the way your Amazon store operates.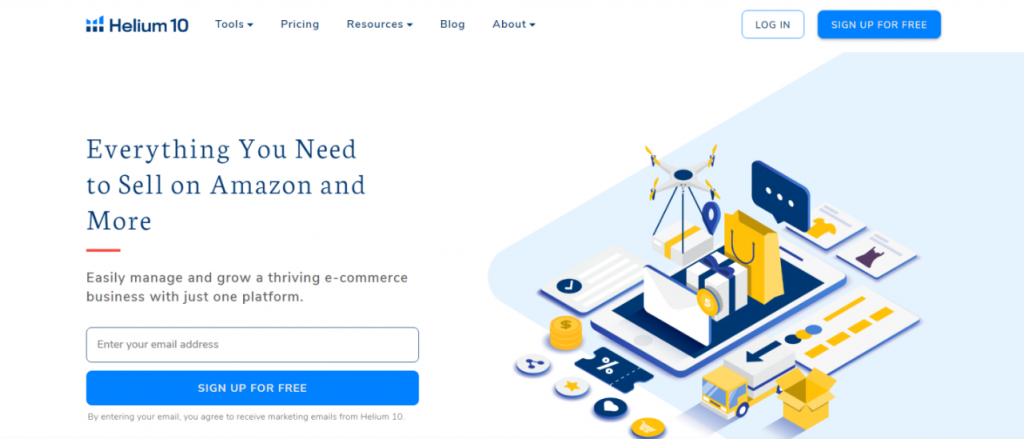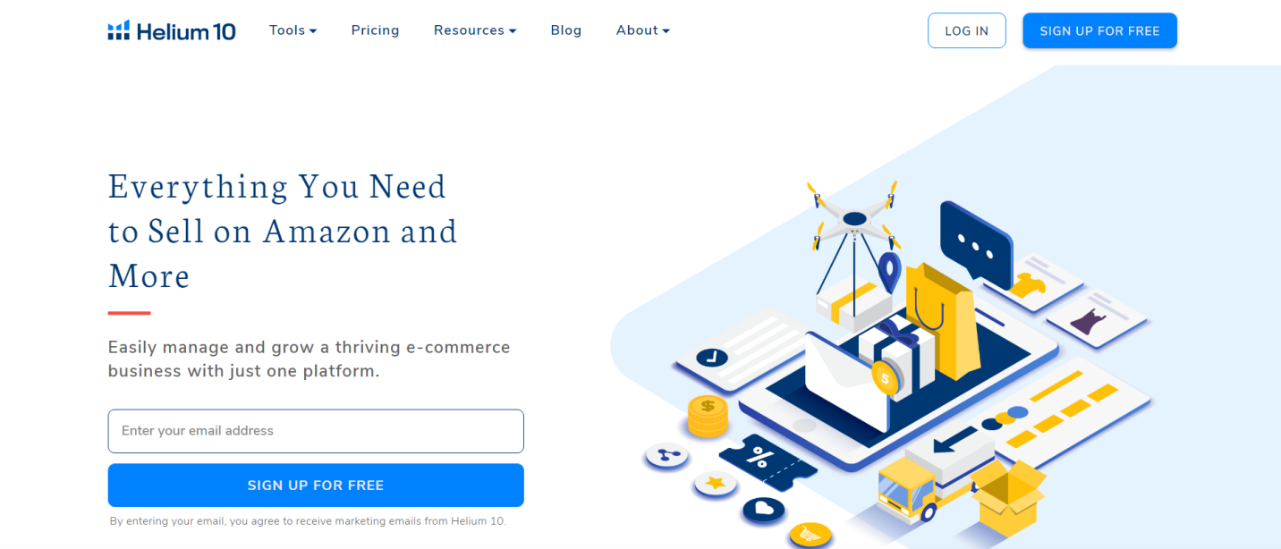 If you're looking for an all-in-one, superpowered Amazon seller tool, Helium10 may be the best extension for you. The software has a 450 million ASIN database for deep product research, a variety of keyword search options, and a smart guide for writing compelling and detailed product listings.
You can even keep track of your seller account, product listings, and analytics in real time, and you're protected with built-in security tools. Helium10 is incredibly intuitive, easy to use, and efficient, and it's sure to be a handy tool for any Amazon seller's arsenal.
💰 Pricing: Helium10 is priced at $37 to $397 a month, depending on the plan you select. For single users, the most popular plan is the Platinum plan, which is priced at $97 per month.
---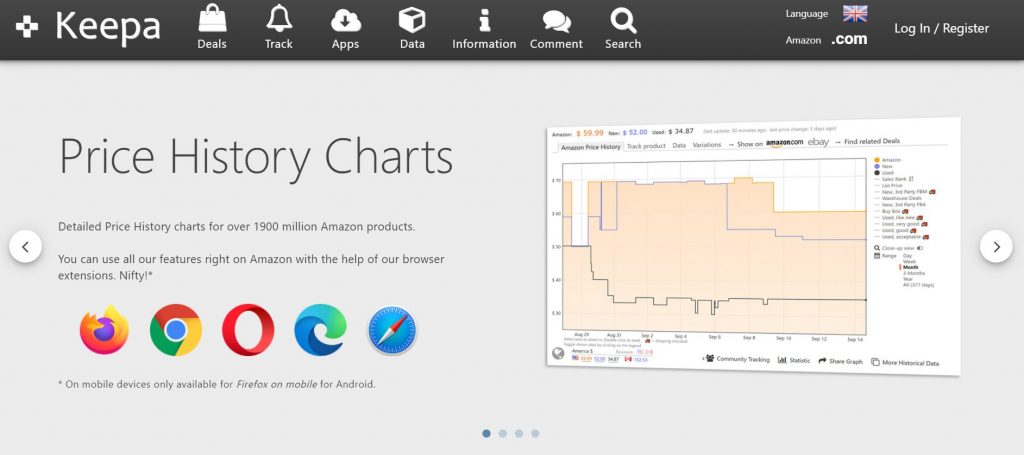 For any business, data is king. Keepa is a free Google Chrome tool that runs in the background to gather and scrape pricing data from millions of listings across Amazon. You can get information on daily deals, discounts, and price drops from other sellers on the platform. The extension even tracks international prices, giving you an idea of how sellers across the globe are pricing their products. Simply download Keepa and use it while on Amazon to get an in-depth look at prices and stay ahead of your competitors.
💰 Pricing: Keepa is free, but data access has a quota. With each data request, your quota decreases. To gain full access to all of the tool's features, you can subscribe to it for €19 per month.
---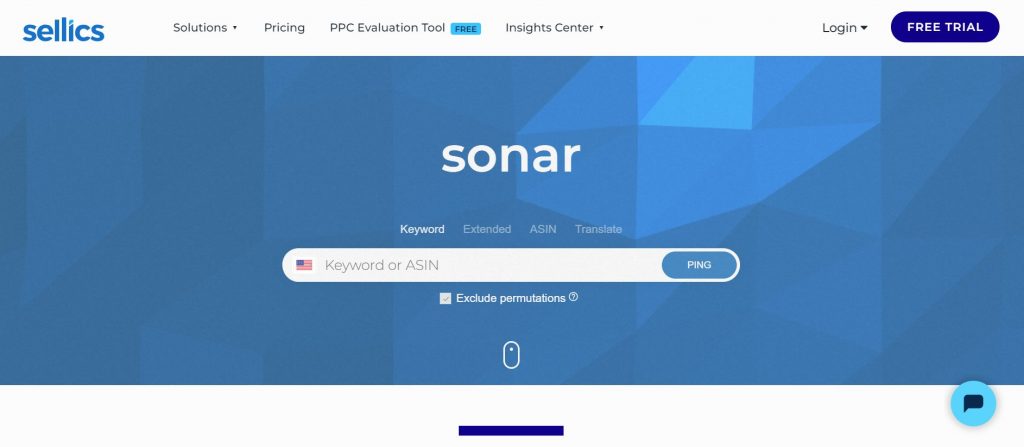 Amazon's algorithms don't operate the same way as Google's, so keyword research is different and a little more challenging. With Sonar, you can find keywords that are relevant on Amazon, and you can use these keywords in your product listings.
The tool has over 180 million keywords in its database, providing Amazon sellers with a wide range of keywords to compare and select from. Sonar can also be used to track your competitors' keywords to analyze their performance in the market.
💰 Pricing: Sonar is free, and no sign-up is required.
---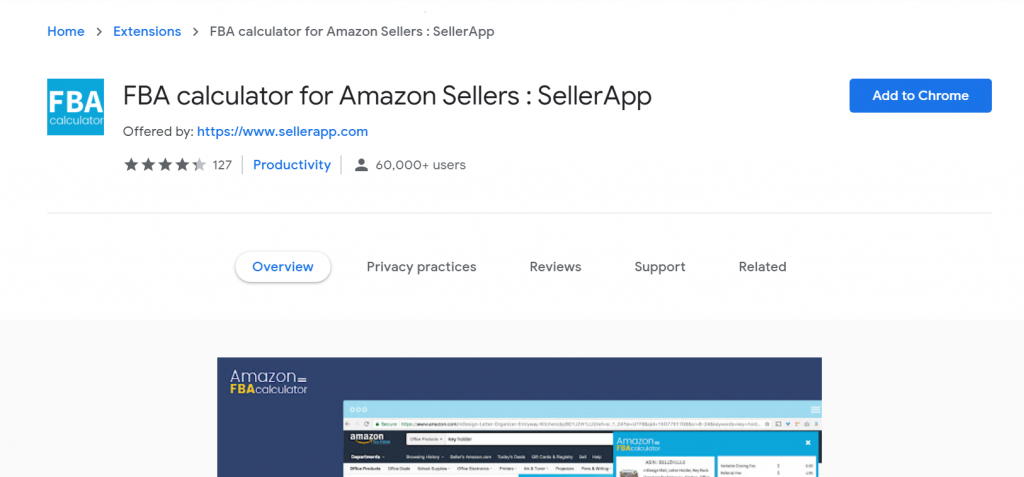 If you're looking to calculate how much you stand to earn from selling on Amazon and what fulfillment mode is best for your store, the SellerApp FBA Calculator may be your best bet. This tool helps you understand your products' profitability, which will help you price accordingly. Additionally, the FBA calculator considers Amazon's costs based on your seller plan, which will help you understand how much money you're shelling out on a monthly basis to keep your store running.
💰 Pricing: FBA Calculator is free. However, if you want to gain access to SellerApp's other features for Amazon Sellers, plans cost anywhere from $99 to $199.
---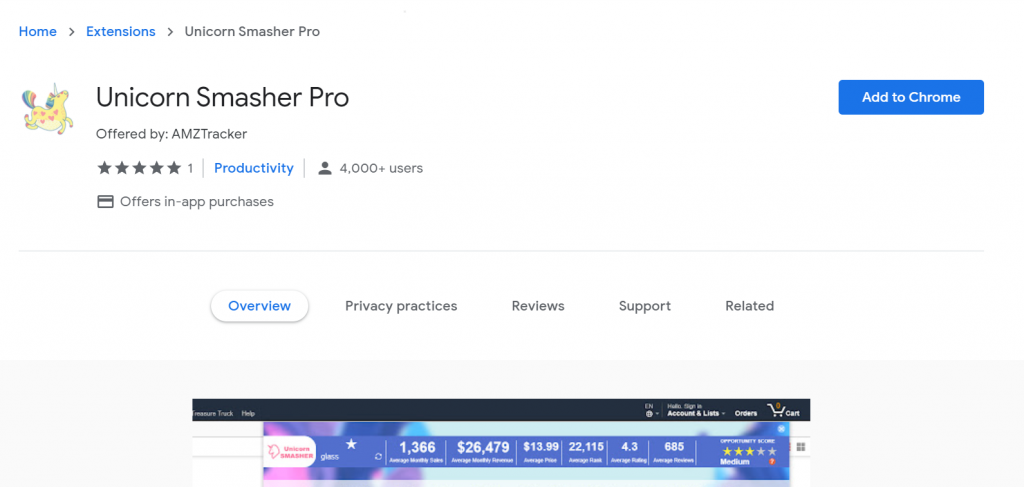 Don't let the cutesy name of this extension fool you. This tool is a must-have weapon in every Amazon seller's arsenal. Unicorn Smasher is a free browser extension designed for providing revenue data and sales estimates in real time. It analyzes thousands of the most popular products on the platform, and you can use the data in your own product research. This takes the guesswork out of selecting which products to sell, and it makes it easier for you to build your inventory.
💰 Pricing: Unicorn Smasher's Chrome Extension is free, but you can gain access to Unicorn Smasher Pro for a one-time purchase priced from $49.99 to $149.00, depending on your chosen plan.
---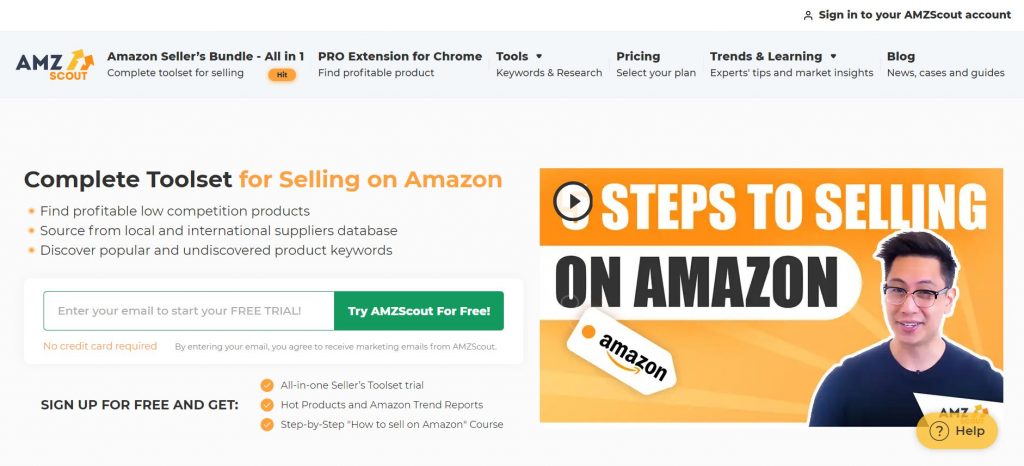 If you're unsure what products bring in the most profit for Amazon sellers, you can check out AMZScout Pro. The extension provides you with all the data you need about a specific Amazon product, so you can see how it's performing on the Amazon market.
AMZScout Pro is easy to use and accurate, allowing you to make the best choices for your inventory. You can even find products that will make you $5,000 a month.
💰 Pricing: AMZScout Pro has a free trial that allows you to research 15 different niches. An extension can be purchased for $16.49 a month.
---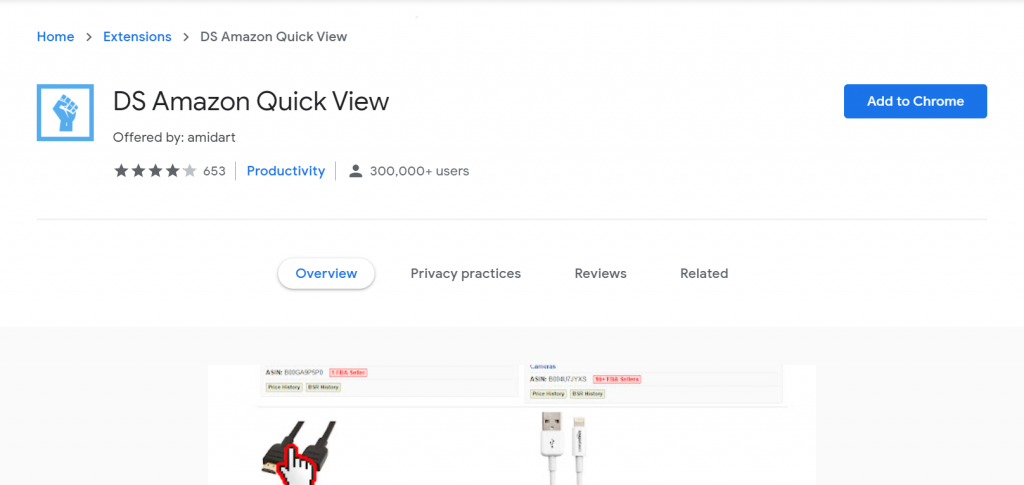 As an Amazon seller, you tend to have a million and one things to get done, and it can be overwhelming looking for products to sell on the platform. DS Amazon Quick View is a productivity extension that keeps your viewing organized while you're on the Amazon website. You can simply hover over the products that you're viewing to learn all the information you need.
💰 Pricing: DS Amazon Quick View is free.
---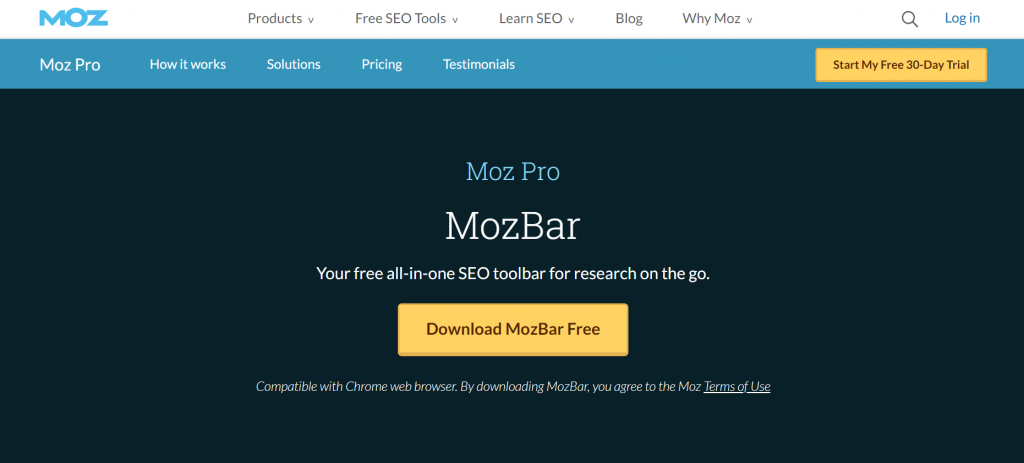 MozBar is an all-in-one research toolbar that provides sellers with instant metrics for any query they search for. It's one of the most popular extensions for Amazon sellers because it helps with SEO efforts. With it, sellers can check how many external links direct to a specific Amazon listing, which helps them gauge its popularity and traffic. MozBar can also be used to find affiliate sites that can feature your products, which could translate to more conversions for your product.
💰 Pricing: The MozBar extension is free. However, you can access extra features and a 24-hour support team by purchasing one of its premium plans. Prices range from $99 to $599 per month, depending on the size of your team.
---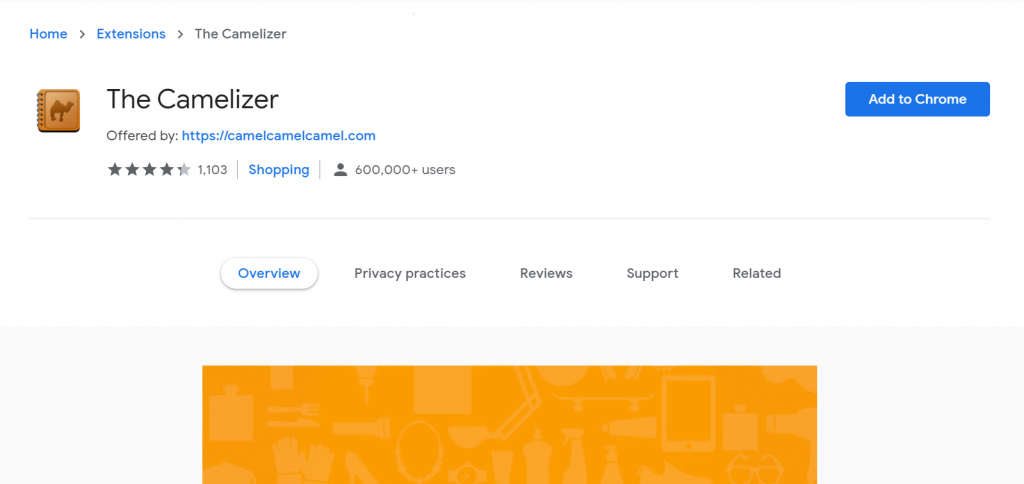 Easily view pricing history and track prices with The Camelizer. You can set up price watches for specific products and receive notifications for whenever the products' prices drop. This is a good way to ensure your pricing stays competitive and for you to have an edge against your competitors.
💰 Pricing: The Camelizer is a free tool. Check out the rest of its features and compatibility here.
---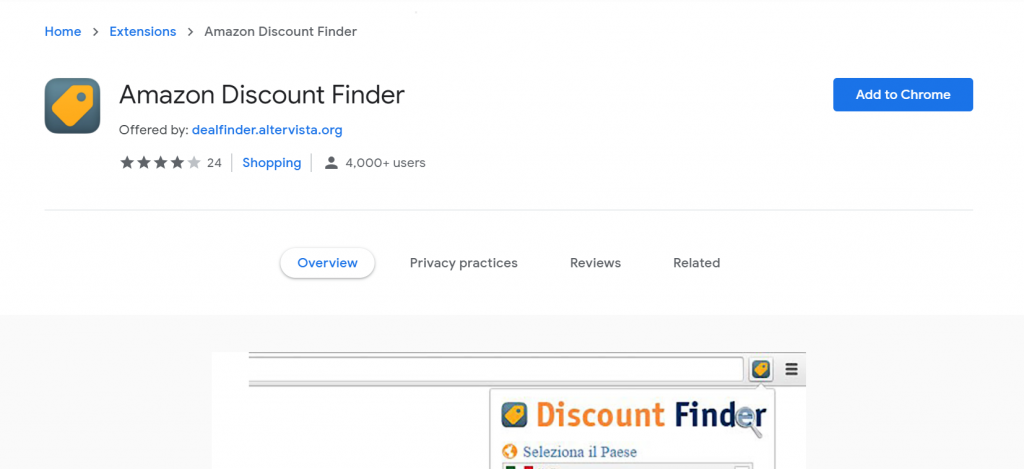 Amazon has a diverse array of products consumers can choose from, and it's also the best platform to find deals. With the Amazon Discount Finder extension, you can find hidden discounts across the platform for up to 90% off. You can key in the discount percentage and the product category to find products being sold for cheap.
This tool is especially helpful for sellers using the arbitrage business model. This allows sellers and buyers alike to find the products they want for the best prices.
💰 Pricing: Amazon Discount Finder is a free Google Chrome extension.
---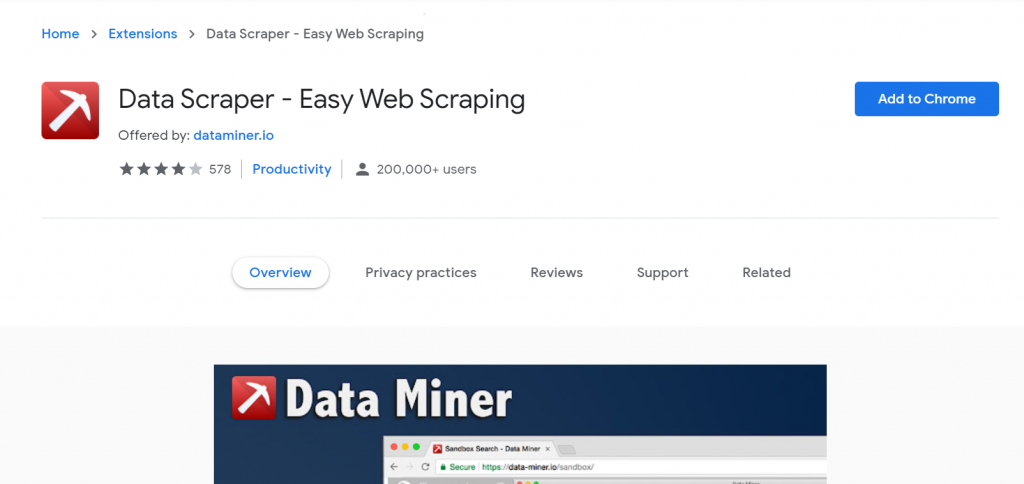 While not primarily designed for the Amazon platform, the Data Scraper extension helps you extract the data from HTML web pages. You can then import it into Excel spreadsheets for easier reading and analysis. As an Amazon seller, you can use Data Scraper to extract the Q&A portions on Amazon for your desired products and analyze them to gain a competitive advantage.
💰 Pricing: You can enjoy the tool for free, and you get 500 free data scraping credits each month. For enhanced and added data scraping capabilities, you can purchase one of the tool's paid plans.
---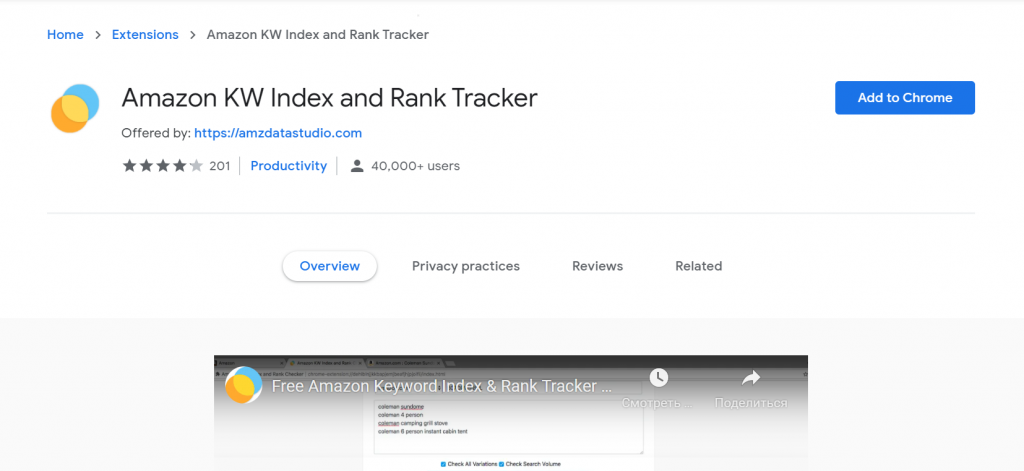 If you're looking to conduct keyword research, the Amazon KW Index tool is the most accurate tool on the market. Find all the keywords you need in seconds, and you can gain access to the best keywords for your product listing based on relevance and search volume. With Amazon KW Index, you can check a keyword's real-time ranking position and the keyword index of any ASIN. The tool is also available for several territories.
💰 Pricing: The Amazon KW Index and Rank Tracker is completely free.
---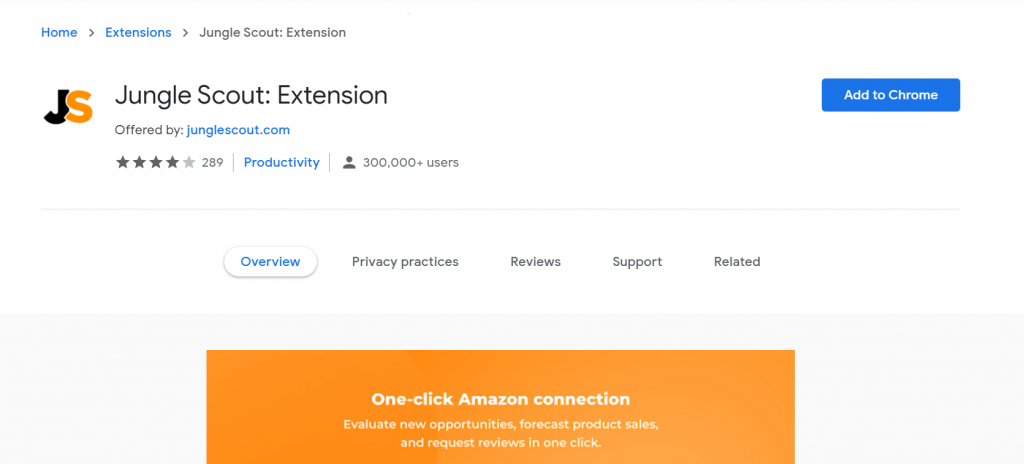 Jungle Scout is another all-in-one Amazon seller tool that's well-loved by seasoned Amazon sellers. With the Google Chrome extension, you can gather and analyze product data, and you can check out monthly revenue, average daily orders, and sales data for specific products.
This allows you to get a more in-depth look at popular and fast-selling products on the platform, and you can effectively conduct product research on Jungle Scout. You can gauge a product's performance potential with its statistics on the extension.
💰 Pricing: The Jungle Scout extension is priced at $29 a month. However, you can try out the tool for 14 days, risk-free.
---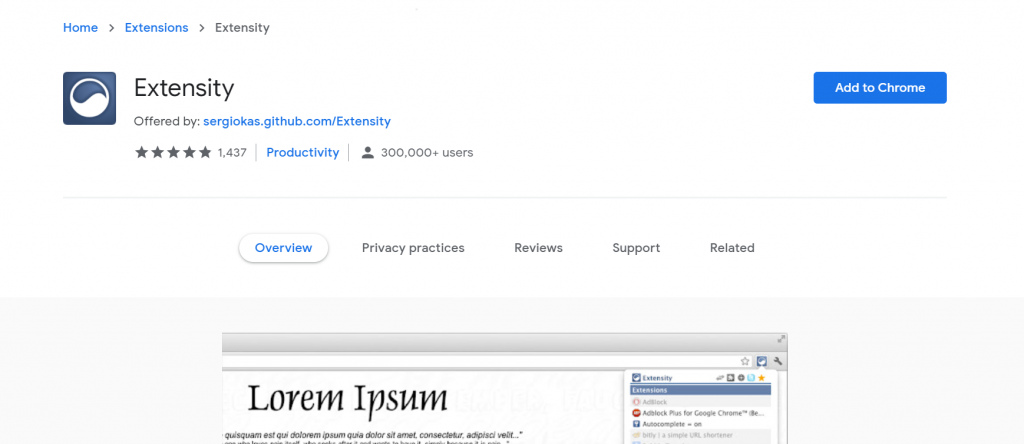 While this tool is not designed primarily for Amazon sellers, it helps boost productivity and organization. Extensity helps you organize all of the Chrome extensions you have in your browser for easier access and use. With it, you can quickly enable and disable all of your Chrome extensions, depending on which one you would be using. This allows you to get your work done much faster, and you can move on to other aspects of your business.
💰 Pricing: Extensity is a free tool. Simply download it into your browser to get started.
---
Why You Should Use Amazon Chrome Extensions
As an Amazon seller, you must use all the available tools to optimize the way you do business. Using the right mix of Amazon Google Chrome extensions for your seller can help you efficiently build your store's inventory, which will help you boost your revenue. Additionally, most of these tools are free or offer free versions, so you can test them out and see which ones work the best for you. Here are some of the other main benefits of using Amazon Chrome extensions:
Access to real-time data on your selected products

Accurate keyword research for your product listings

Earnings estimates for your Amazon store

Competitive edge against other Amazon stores selling the same or similar products
With Amazon Chrome extensions, you can power your sales and make smarter business decisions based on hard data. Check out the 14 best Chrome extensions for your Amazon stores and see which ones you can leverage to help your business perform better.