Nowadays, increasingly more people are wearing yoga pants not just for comfort, but because they have actually joined a class. People from all walks of life are falling in love with yoga for the freedom and long list of benefits. Whether you want to tone or simply stress less, here are 25 of the top yoga classes you can join without leaving your home. The classes included in our list are aimed at beginners as well as more advanced yogis. Some of them are completely free, while others offer a free trial (and after trying it we are sure that you will not need to justify becoming a paid member).
---
25 of the Best Free Online Yoga Classes:
---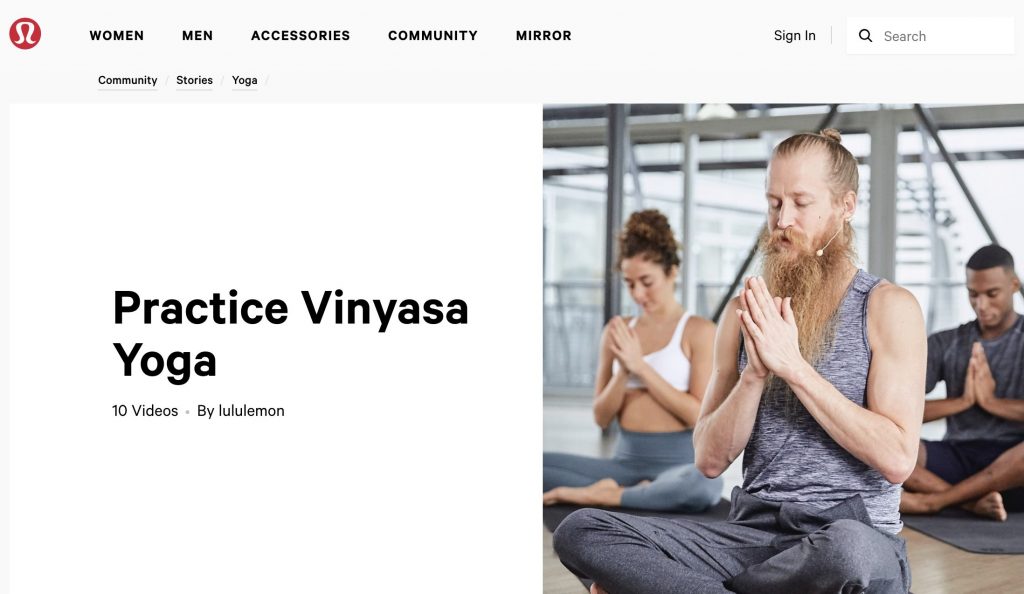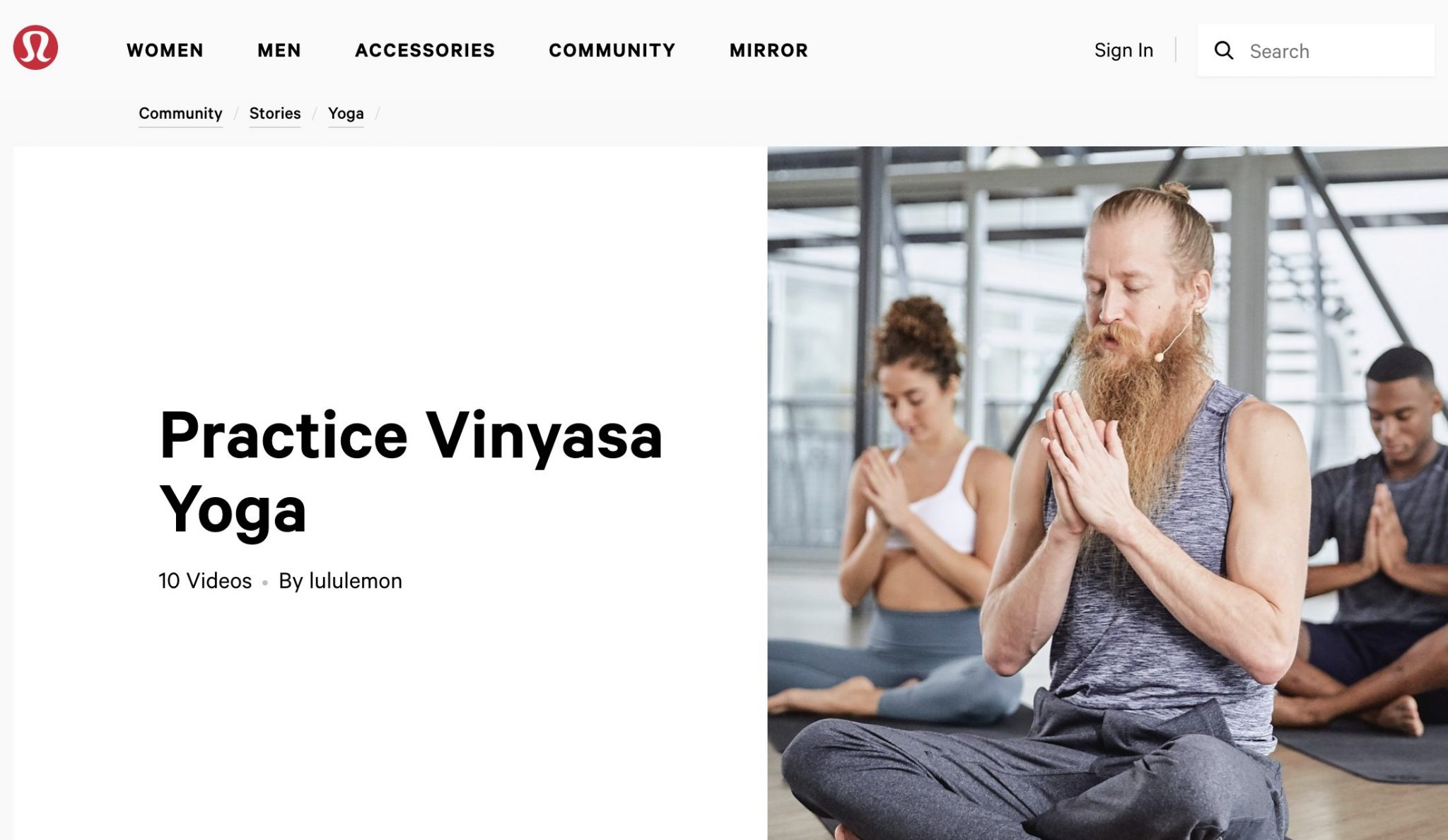 Founded in Vancouver, Canada more than 20 years ago, Lululemon is actually in the business of selling yoga-inspired athletic apparel for men and women. Though, on a weekly basis, they also live out their love for yoga by offering free yoga classes that are presented by instructors from local studios. Whether you are a beginner or more experienced, they offer a variety of free online yoga classes that include vinyasa yoga, restorative yoga, and power yoga.
---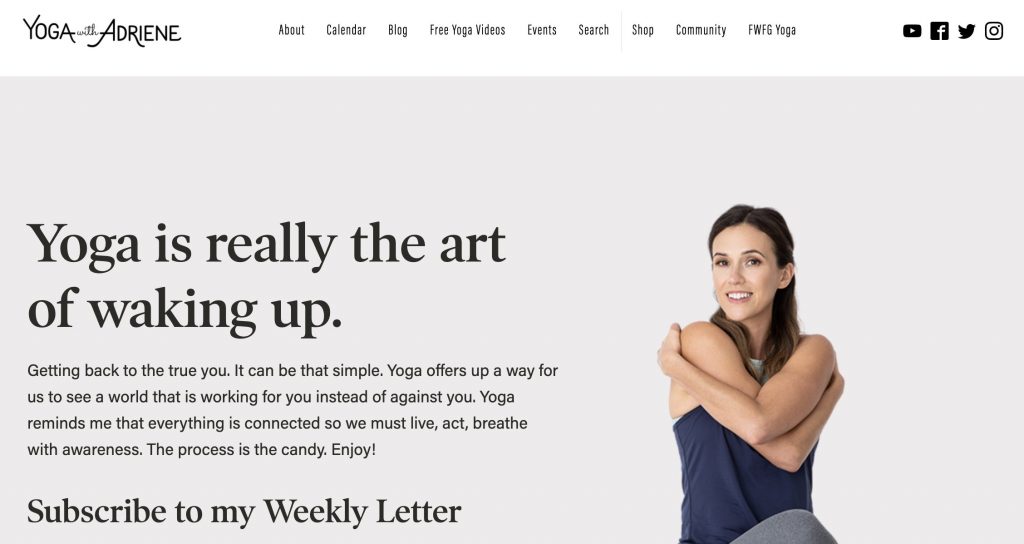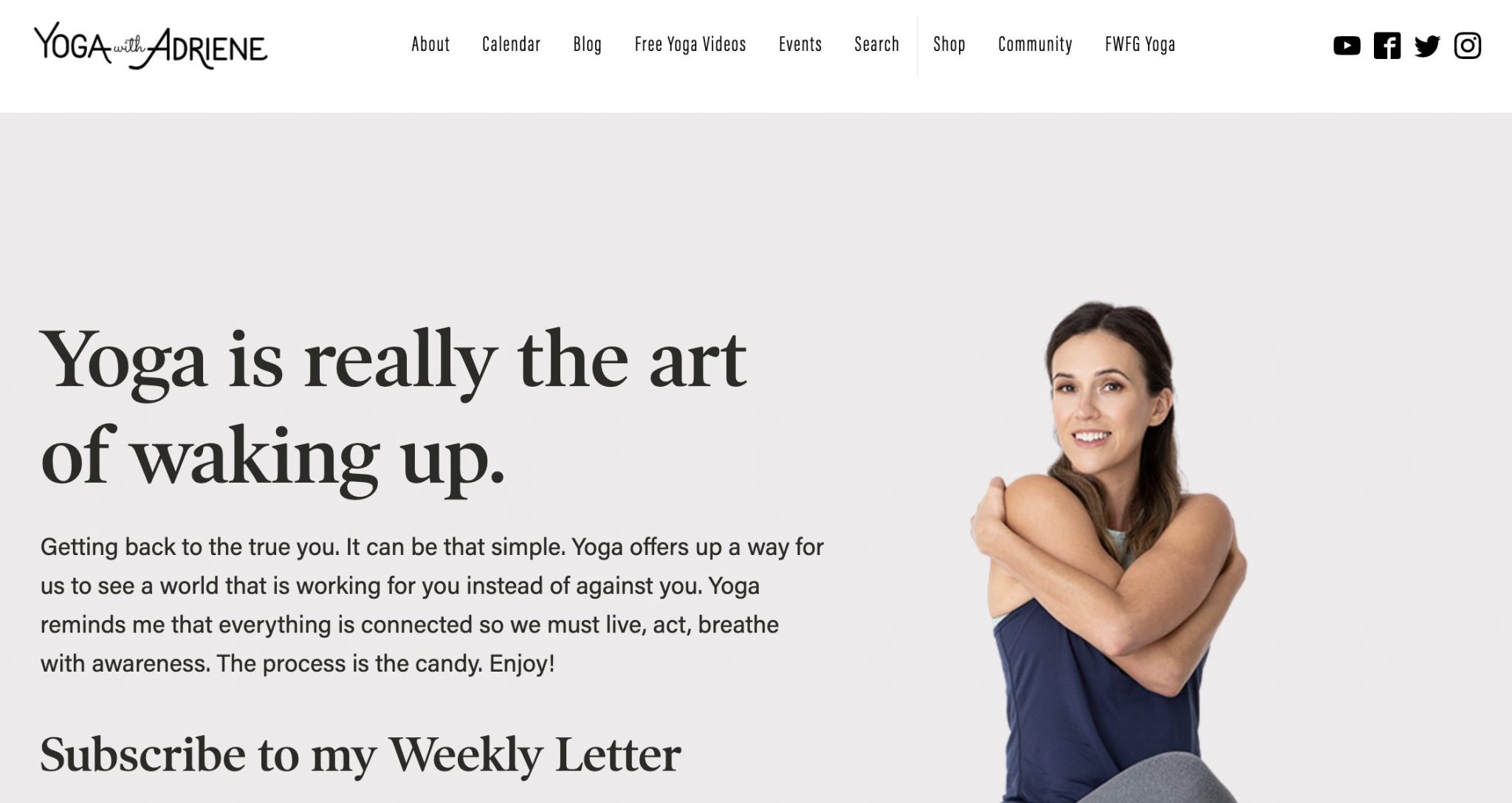 Yoga with Adriene is a YouTube channel that is hosted by Adriene Mishler, an entrepreneur and international yoga teacher. Her online community already boasts more than 9 million subscribers and was recognized by Google as the most searched workout of 2015. To add to her list of accolades, she was also recognized as one of the 100 most influential people in health and fitness for two consecutive years. If you are a fan of following 30-day programs, Yoga with Adriene has a number of free 30-day journeys that you can follow.
---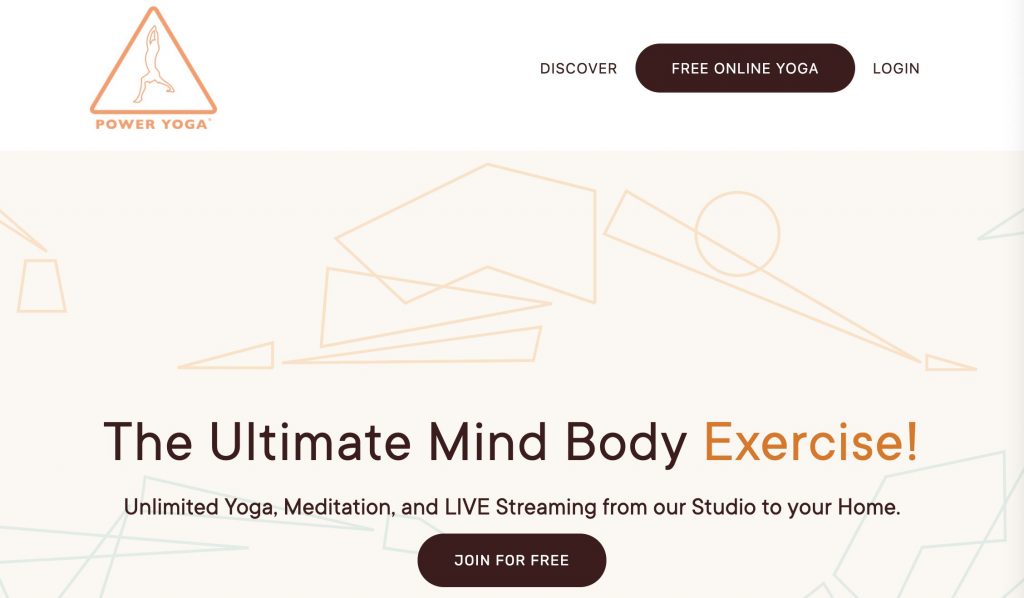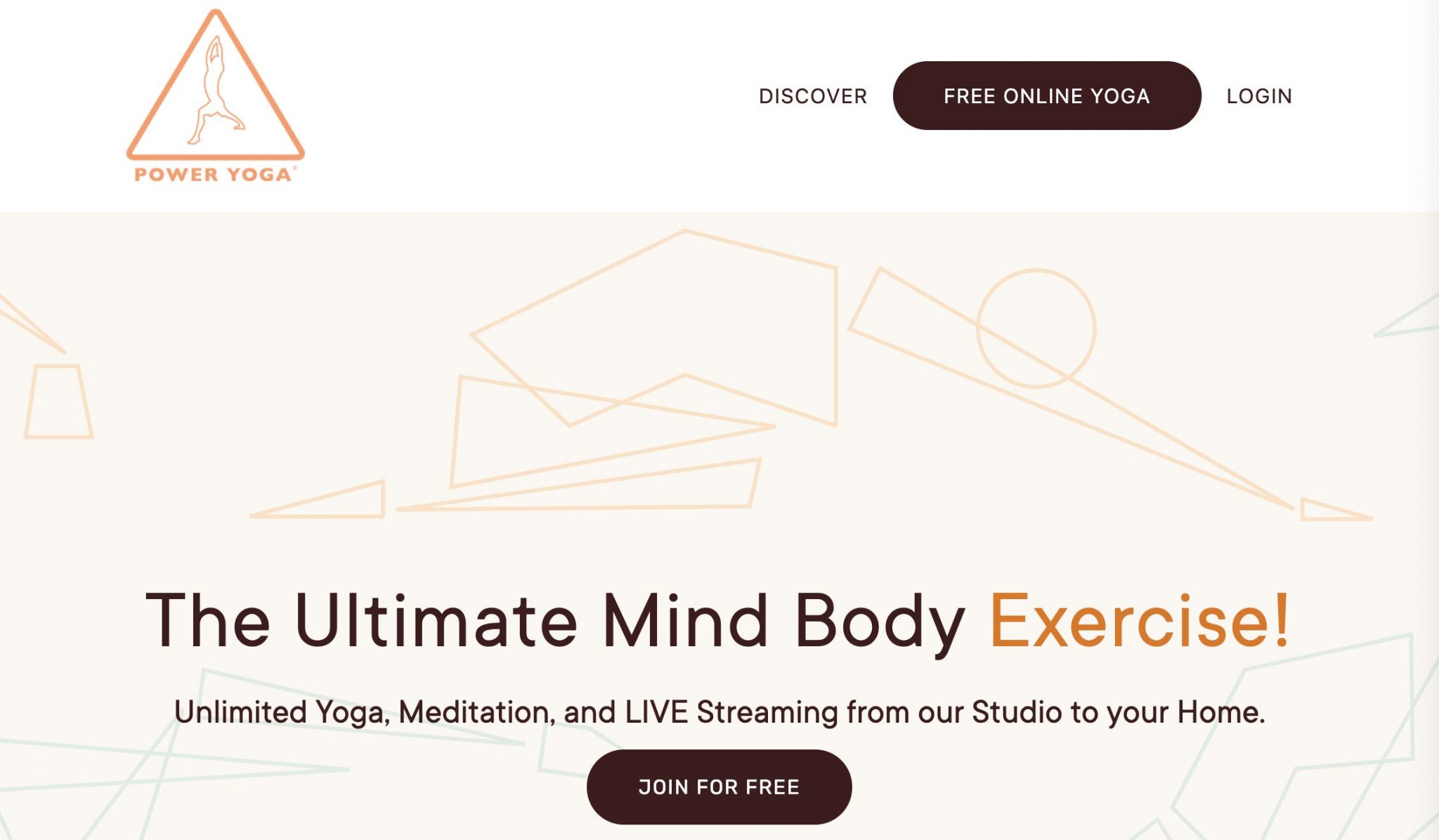 By becoming a Power Yoga member for free, you can gain limited access to featured classes and series. Whether you are simply in need of a short 10-minute meditation for anxiety or an hour-and-a-half class to help you experience more self-awareness and foster inner strength, Power Yoga offers a good selection of free classes.
---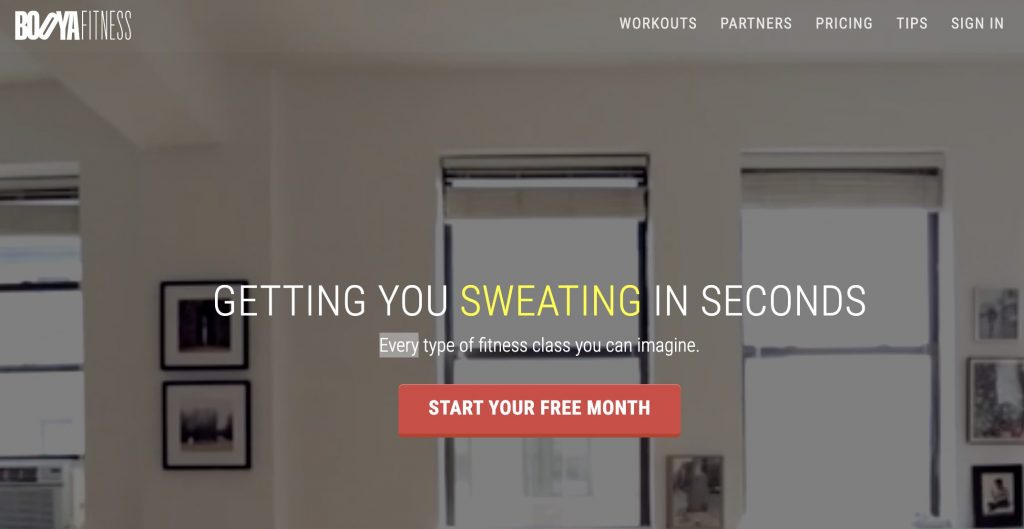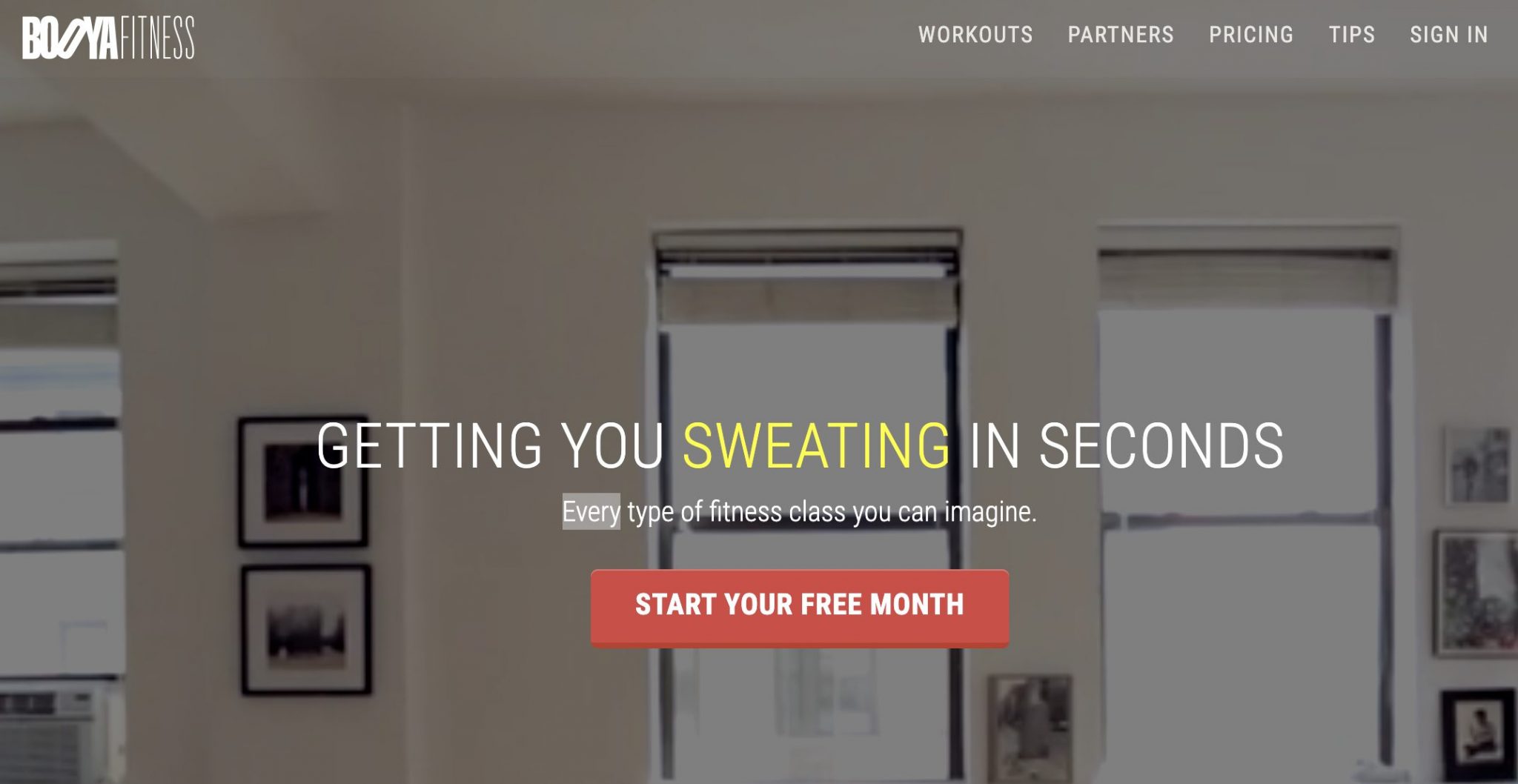 With Booya Fitness, you can access some of the top boutique workouts thanks to their partnerships with real fitness studios and highly regarded instructors. While Booya Fitness does not offer free yoga classes, it does offer a very generous free 30-day trial. All the workouts can be accessed via an Internet-enabled device which means that you can workout wherever you are. One of features that sets Booya Fitness apart is that it offers you a few unusual workouts like cardio yoga, yoga boxing and strength-based yoga. Though, if you simply want to stick to yoga for beginners, they have that too.
---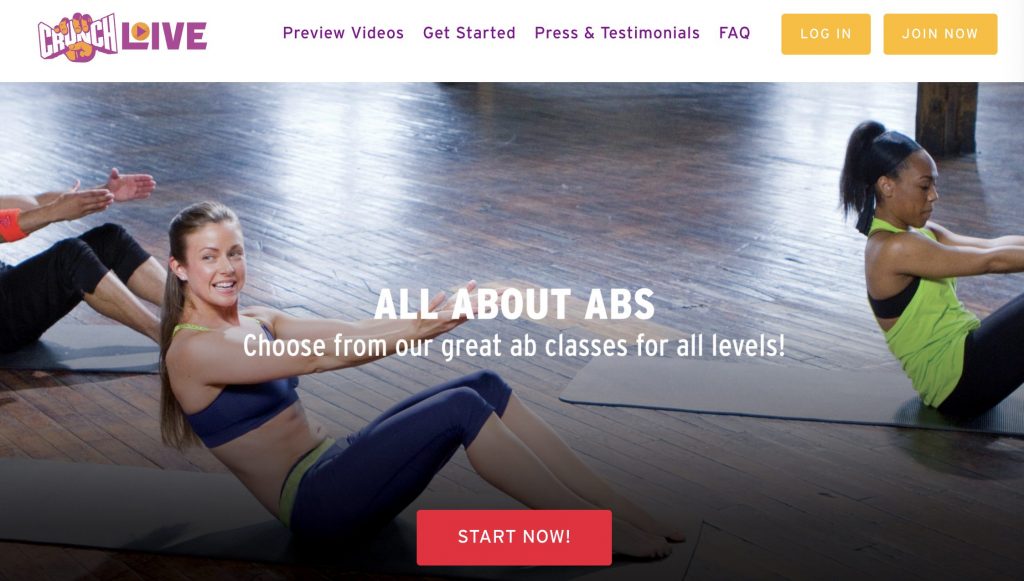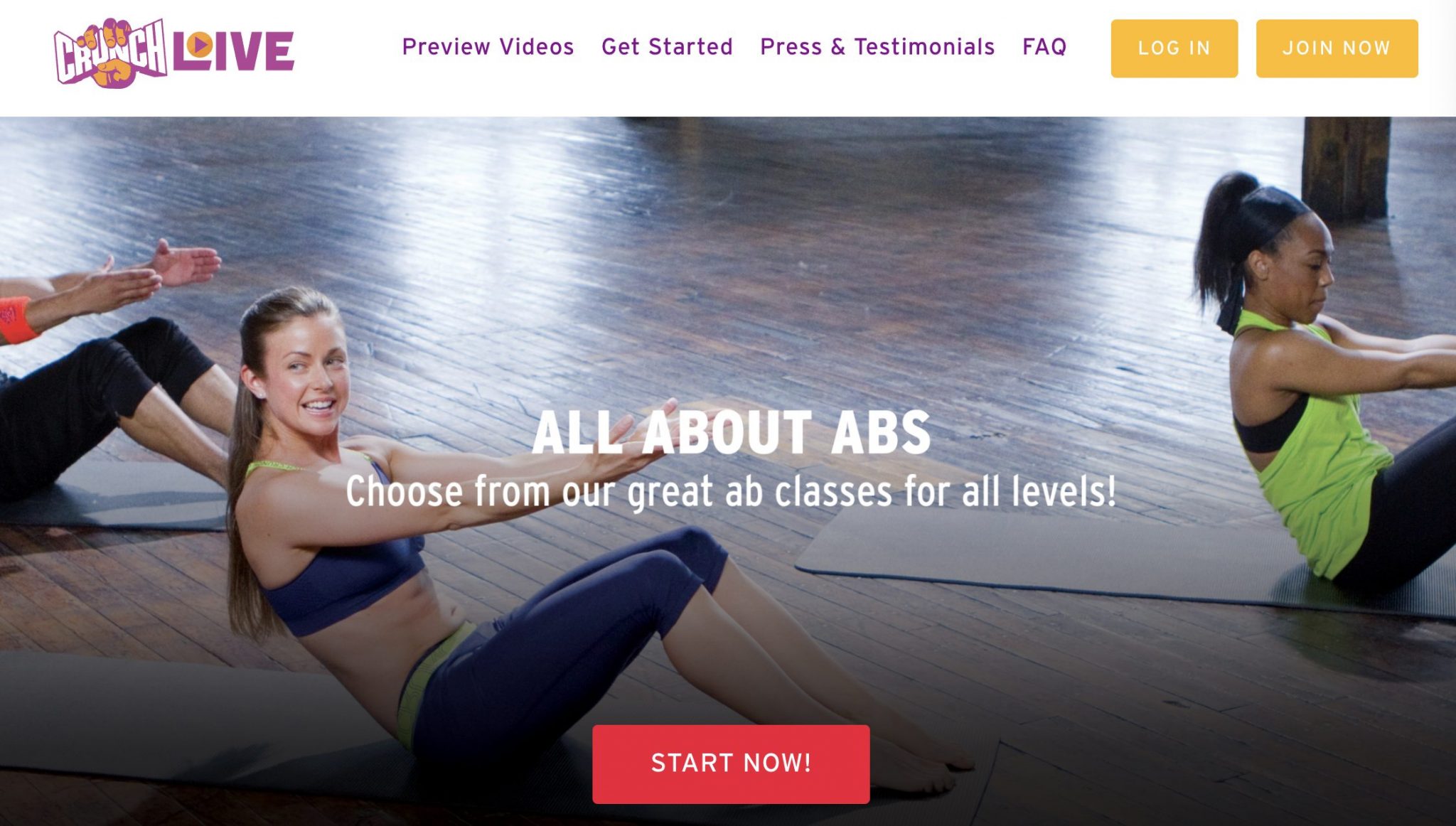 Crunch Live offers an even more generous free trial – a 90-day free trial. Featured in PopSugar and Huffpost, they offer more than 85 online workouts including yoga videos aimed at sculpting your body.
---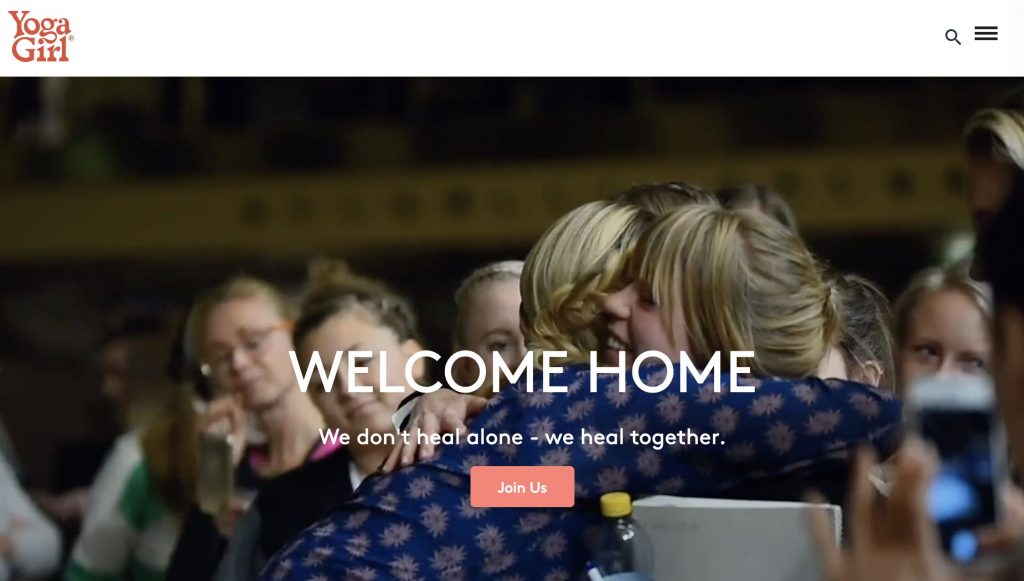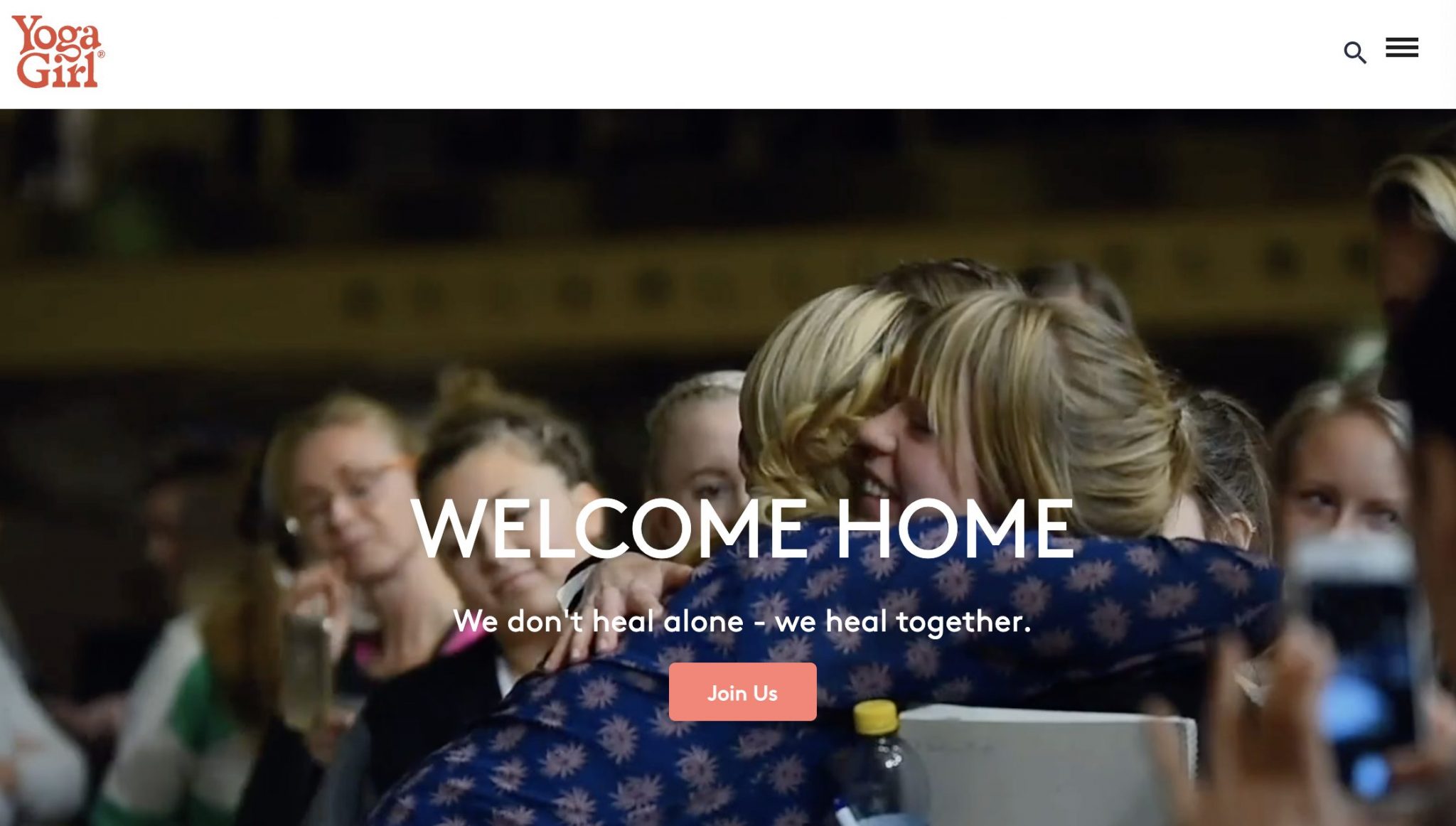 Founded in 2018, Yoga Girl's mission is to help you create a new lifestyle that will support individual healing. It is more than simply a platform – it consists of a group of companies that were all created by one of the top female fitness influencers, Rachel Brathen. With Yoga Girl's Free plan, you can access free classes when available, exclusive articles, and recipes.
---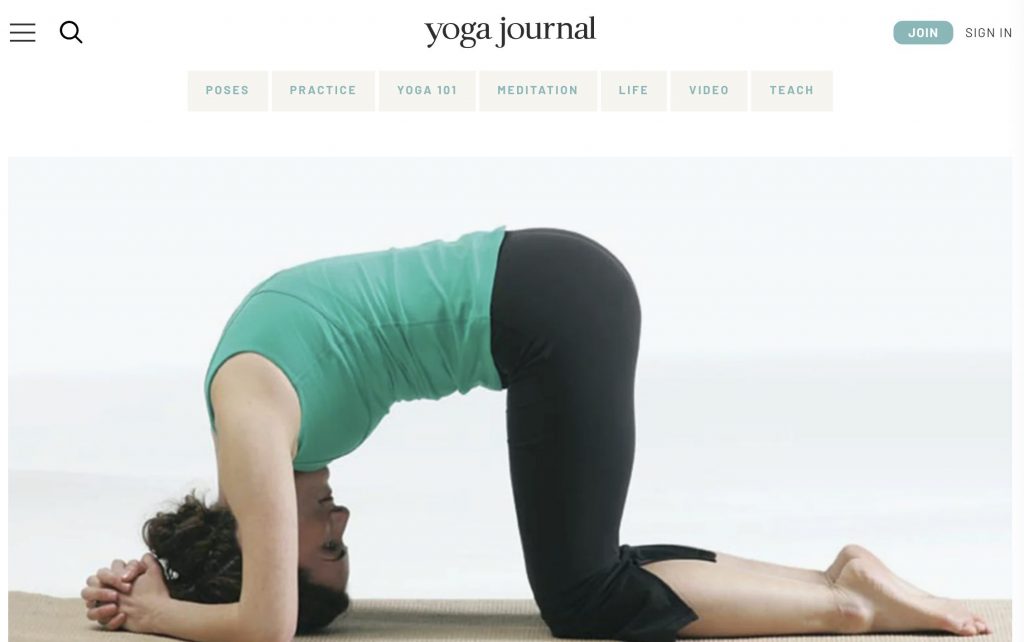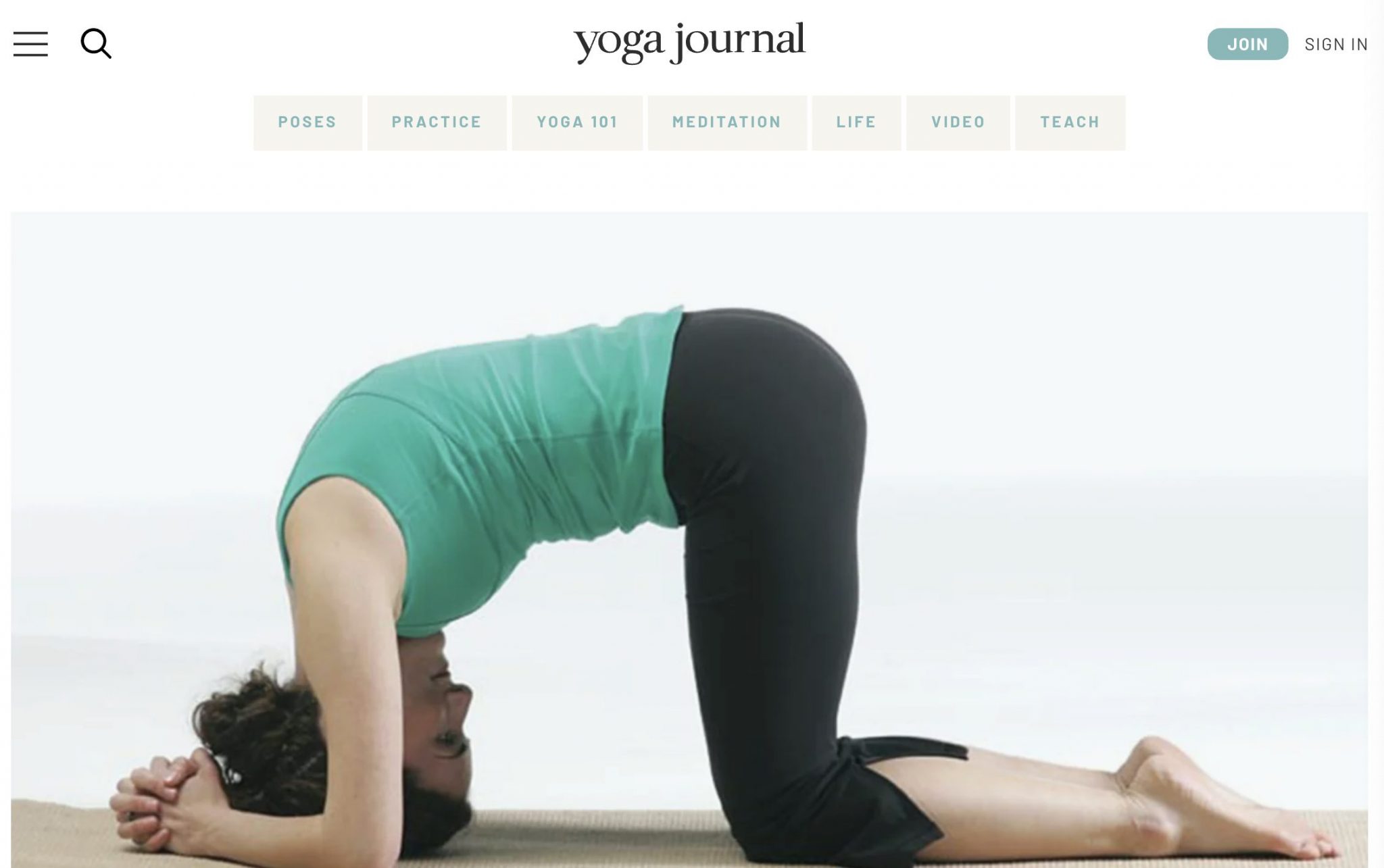 In addition to loads of written content about yoga and meditation, Yoga Journal also shares free online yoga videos on their website. An attractive feature of their website is that they organize the videos by level and style. If you do not feel like working up a sweat, there are also some videos that take a closer look at the yoga culture.
---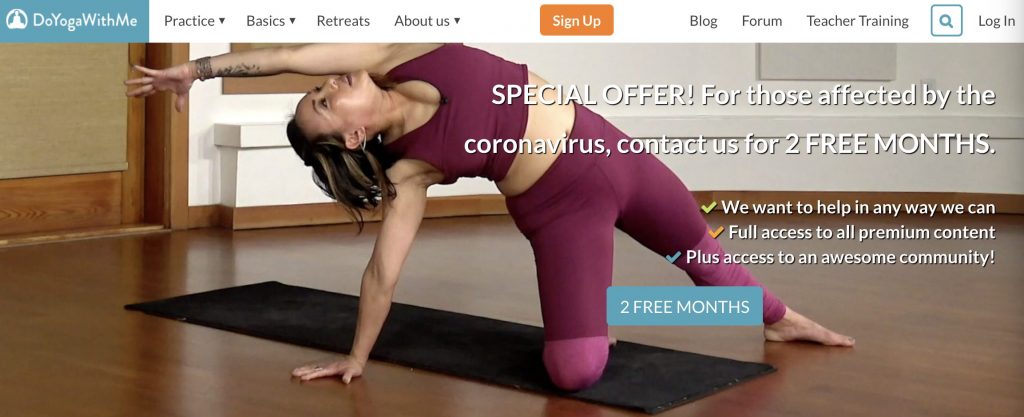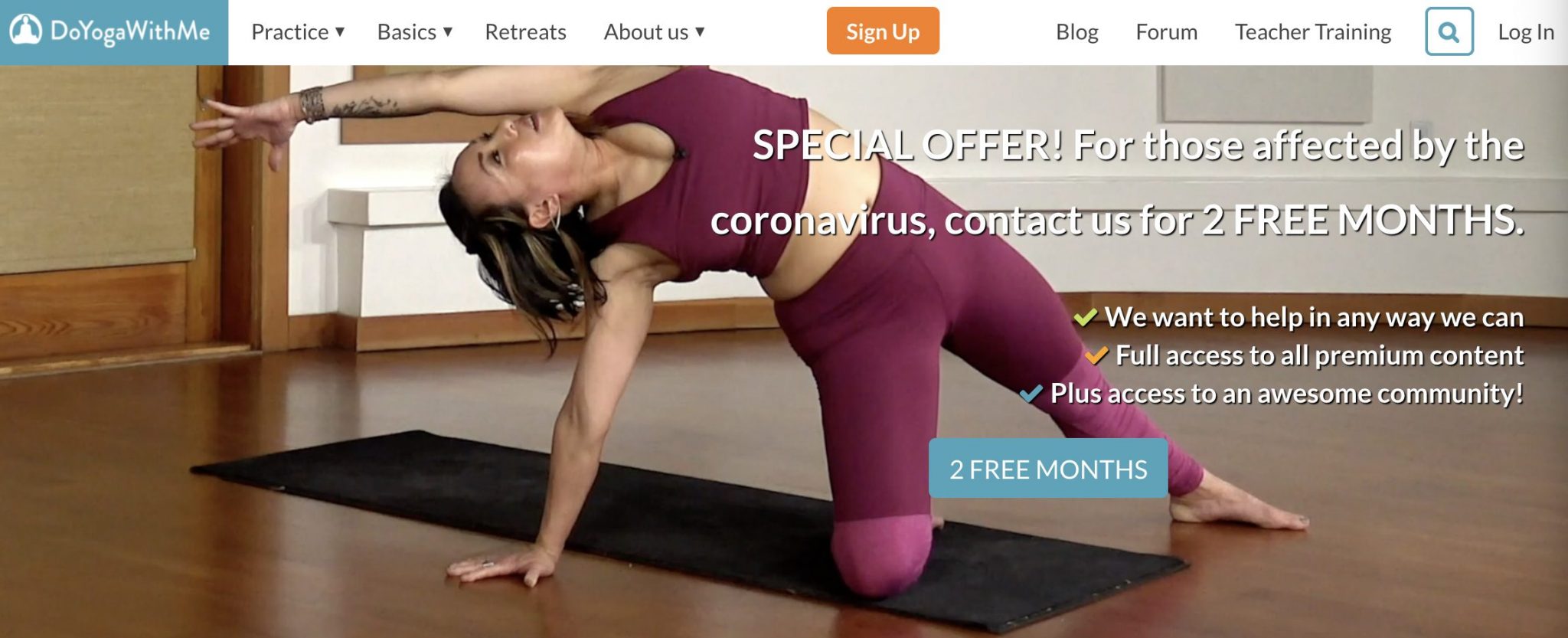 Founded by David Procyshyn, almost half of DoYogaWithMe's content is available free of charge. Even better, there is also no need first to create an account in order to view the free content. Not only is the name of their website inviting, but also the layout of the design. You simply tick the "Free Classes Only" box and then you can browse all yoga class videos by difficulty, class length, style, and focus. Compared to the other free classes mentioned in our list, DoYogaWithMe really offers a lot more different styles. The ability to filter the classes per the focus area is also useful if you specifically want to target some problem areas.
---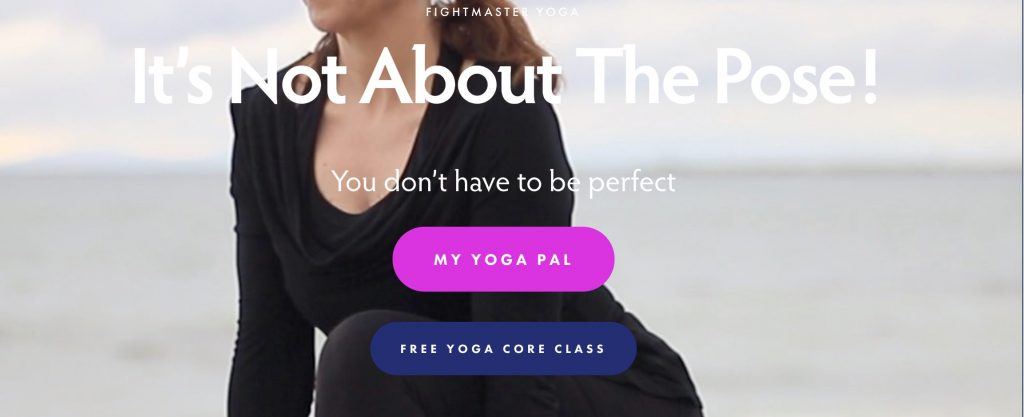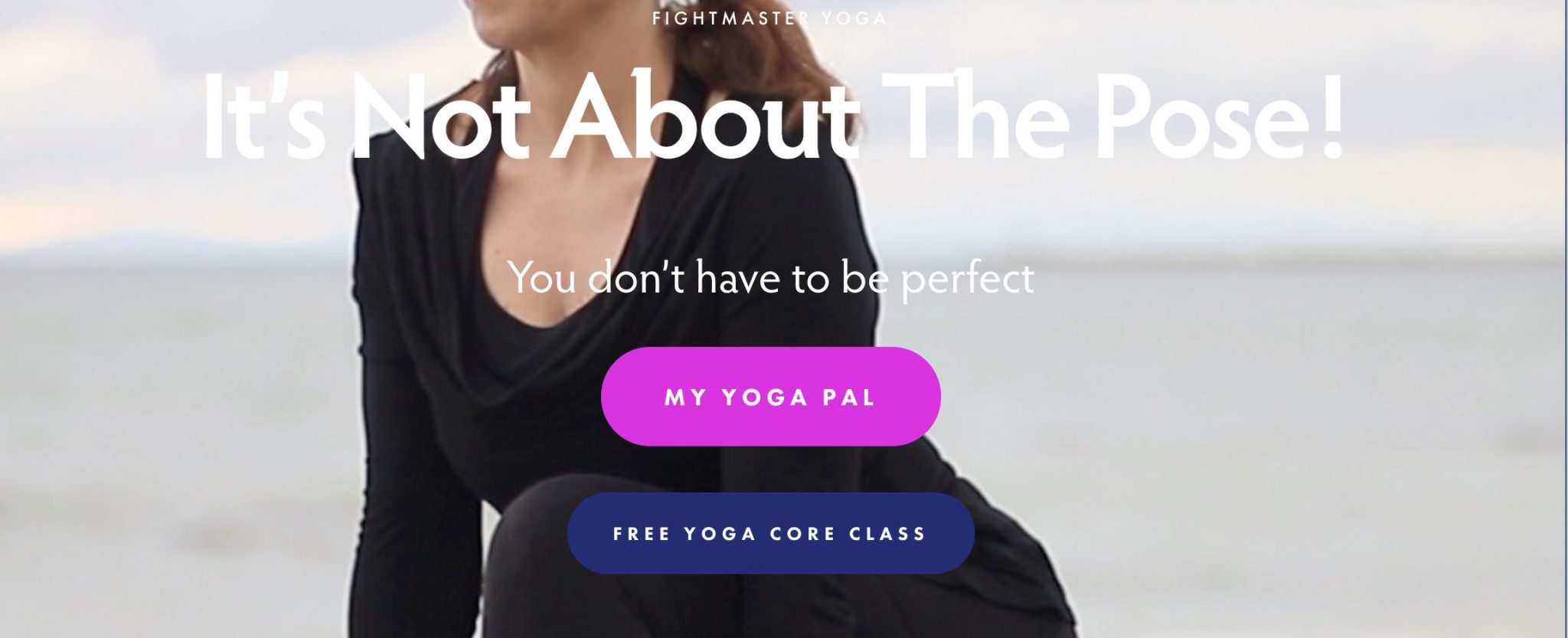 Fightmaster Yoga was led by the late Lesley Fightmaster. While the lady behind the popular videos is no longer with us, her videos are still available on the Fightmaster Yoga website. On this platform you will be able to find a wide range of videos that include yoga quickies, weight-loss yoga, prenatal yoga and yoga for flexibility and stretching.
---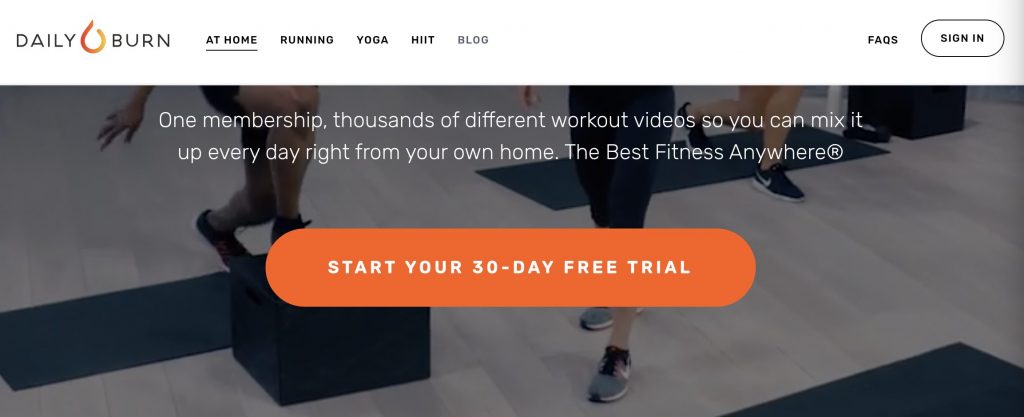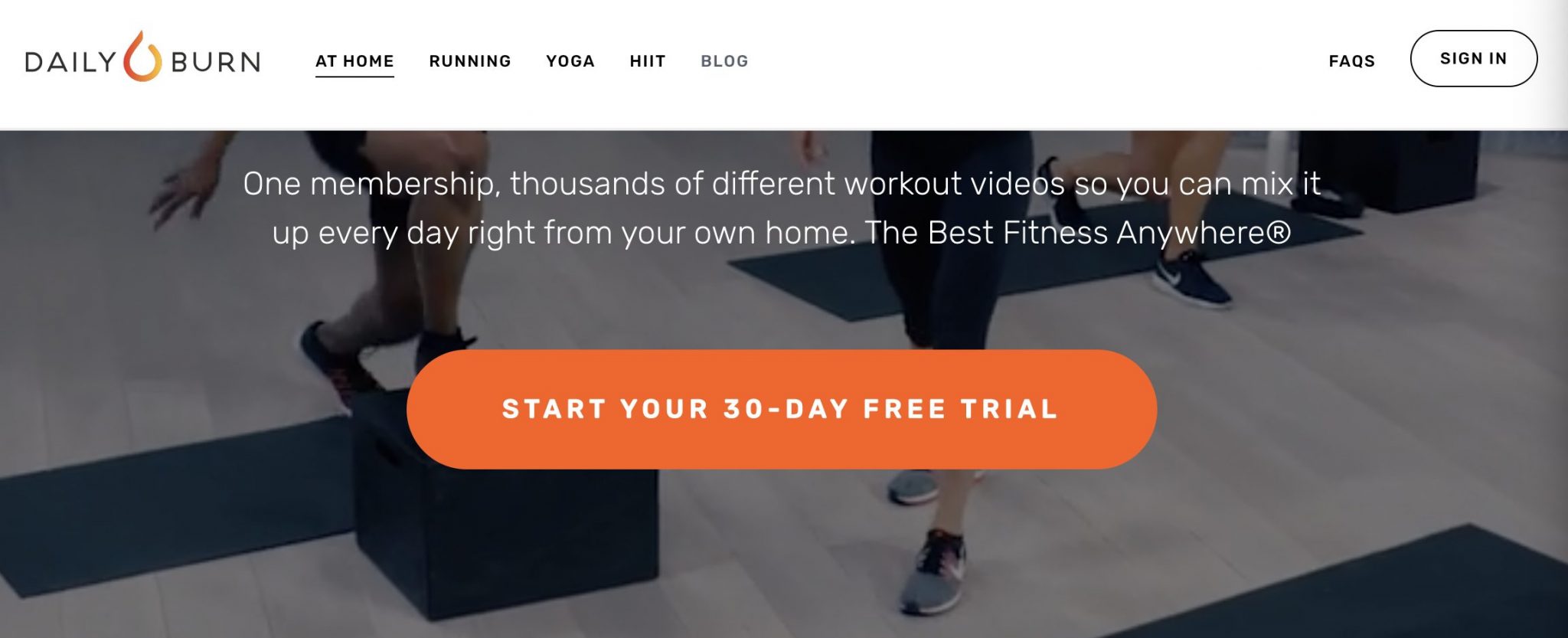 Just like Booya Fitness, Daily Burn offers a free 30-day trial. As the majority of mobile devices are not optimized for their site via a web browser, they took a different route and created the Daily Burn workout app. All you have to do is download the app, sign in using your credentials, and you are ready to start streaming the yoga workouts to your device. Though, sadly, it is currently available only on the Apple App Store.
---


Yoga Green Book is the biggest yoga video library by black yoga teachers. Their network even includes a yoga instructor all the way from Helsinki, Finland. Even if you have only five minutes to set aside for yoga, Yoga Green Book has a few free online yoga videos for you. While their classes are not free, they do offer a free 14-day trial. It might not be 30 (or even 90 days), but a lot can happen and change in 14 days.
---


Every Wednesday morning, Tommy Rosen, teaches a live yoga class. Rosen is an addiction recovery expert and internationally acclaimed yoga teacher. In his classes, he concentrates on the power of breathing and movement to improve immunity, build vitality, and, ultimately, live optimally. While his classes are free, it is donation-based.
---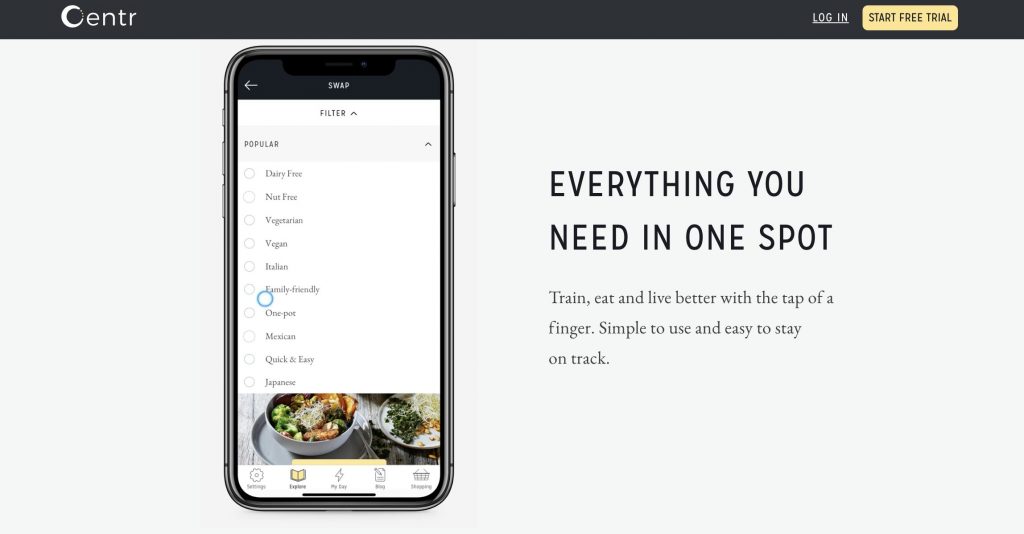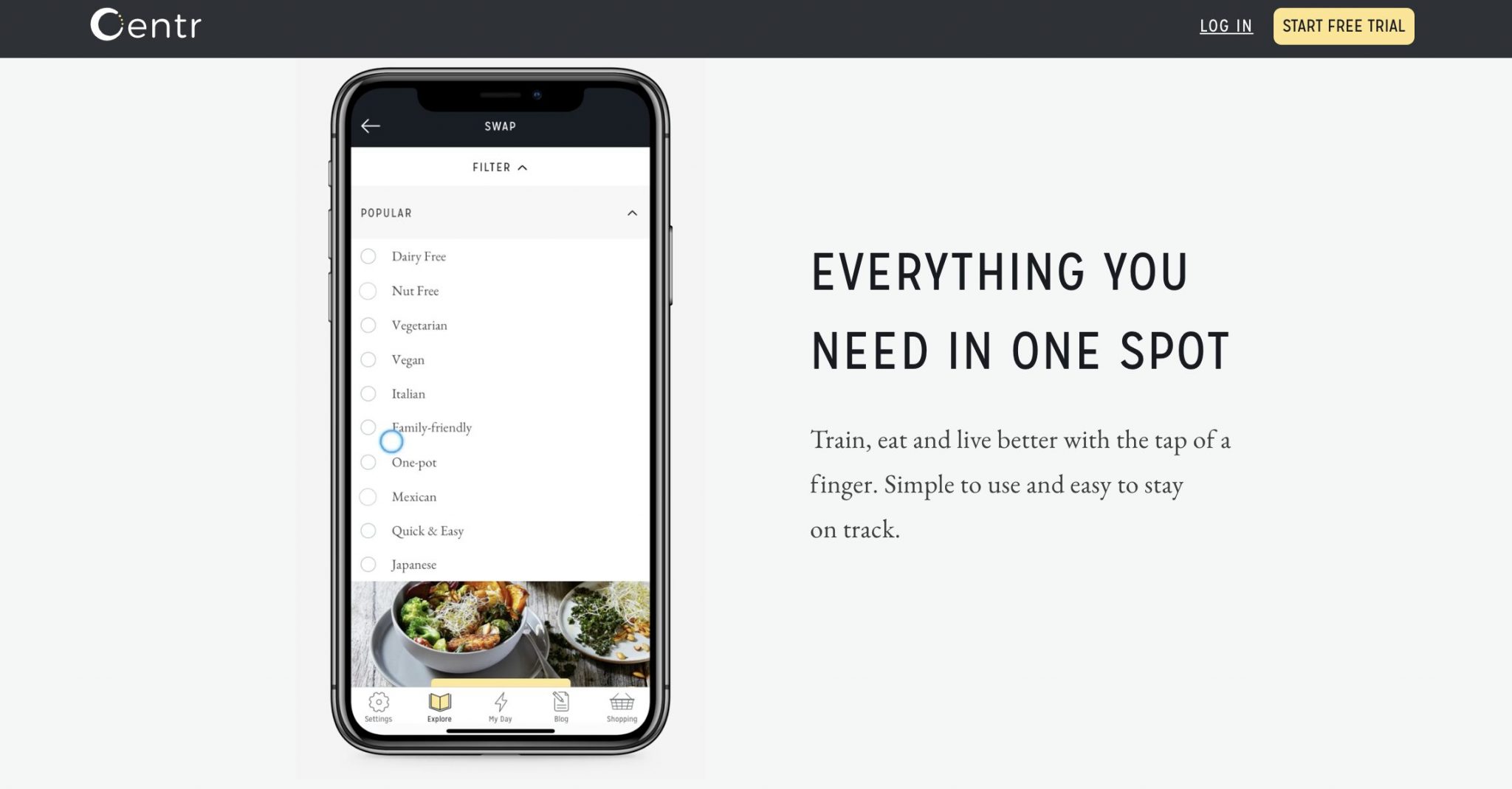 Founded by Chris Hemsworth (yes, the one and only), Centr offers a free 7-day trial. While it is not as long as some of the other free trials mentioned in our list, we bet that being able to say that you used the personalized digital health and fitness program curated by Thor will make up for it. Yoga classes are presented by Tahl Rinsky, an Australia-based instructor.
---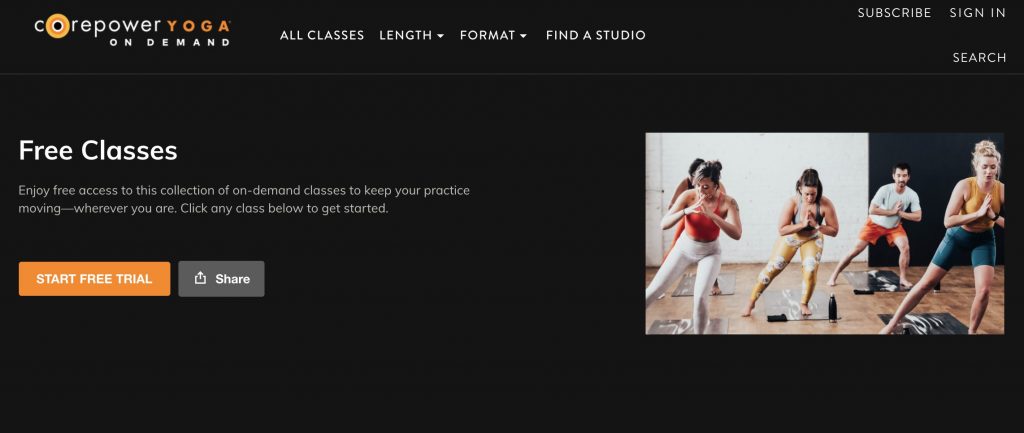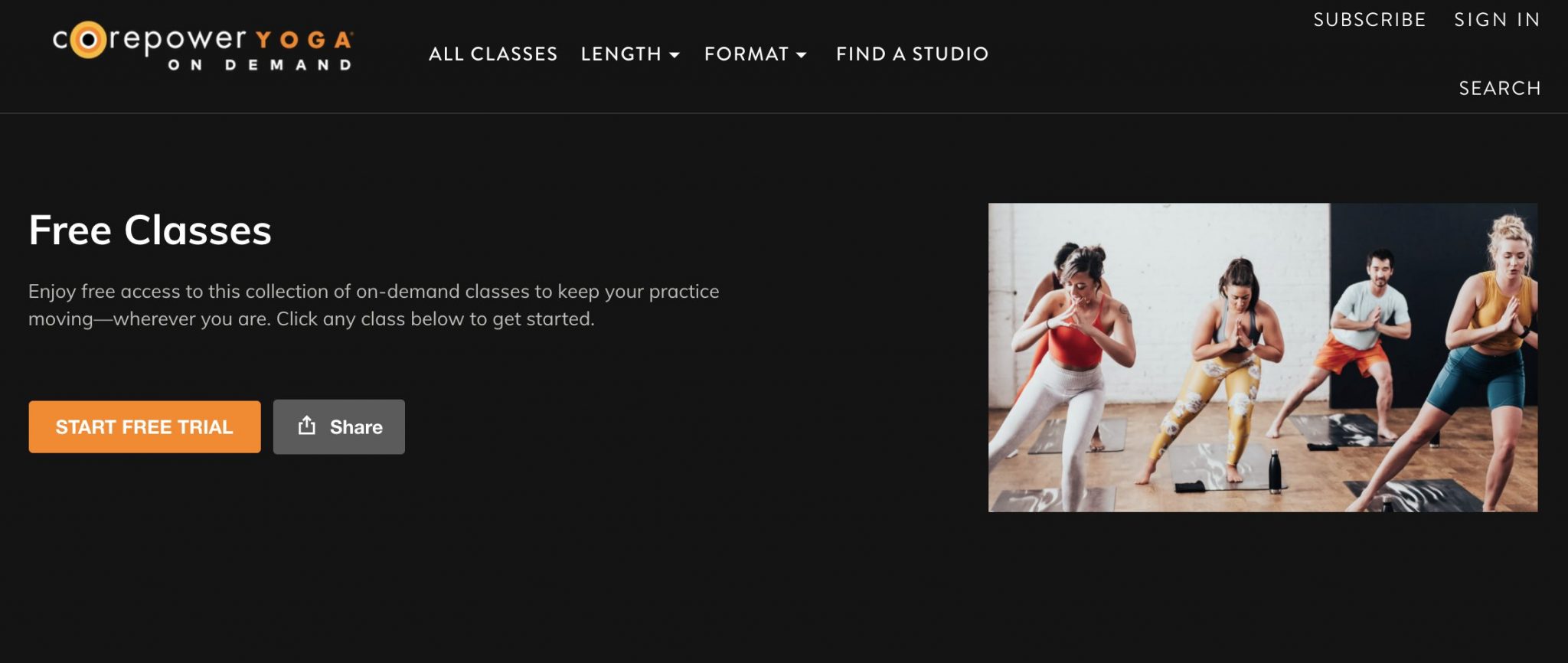 Featured in Men's Journal and Shape, CorePower Yoga boasts a community of almost 200 yoga studios. To access their collection of more than 300 yoga and meditation classes, you need to sign up for a subscription. Though, CorePower Yoga also offers a few free yoga classes. These prerecorded classes range from 20 minutes to 60 minutes.
---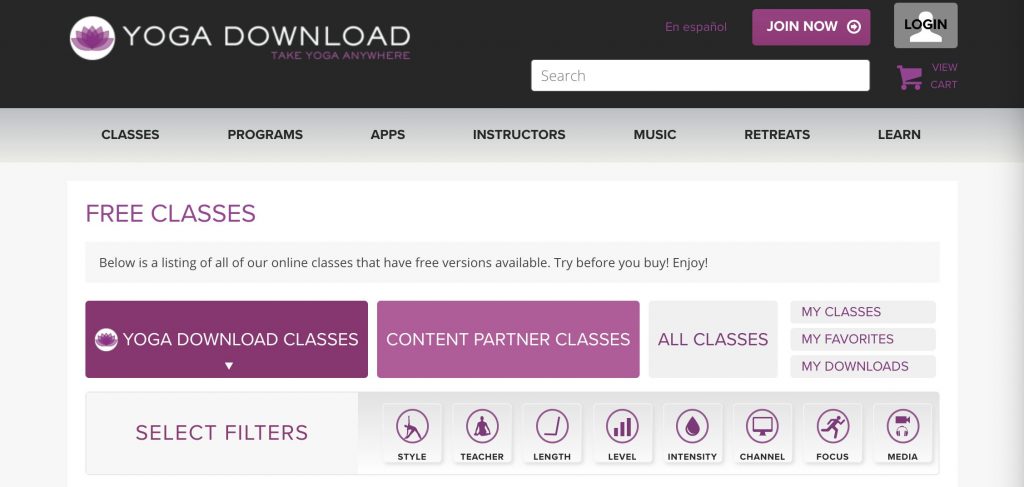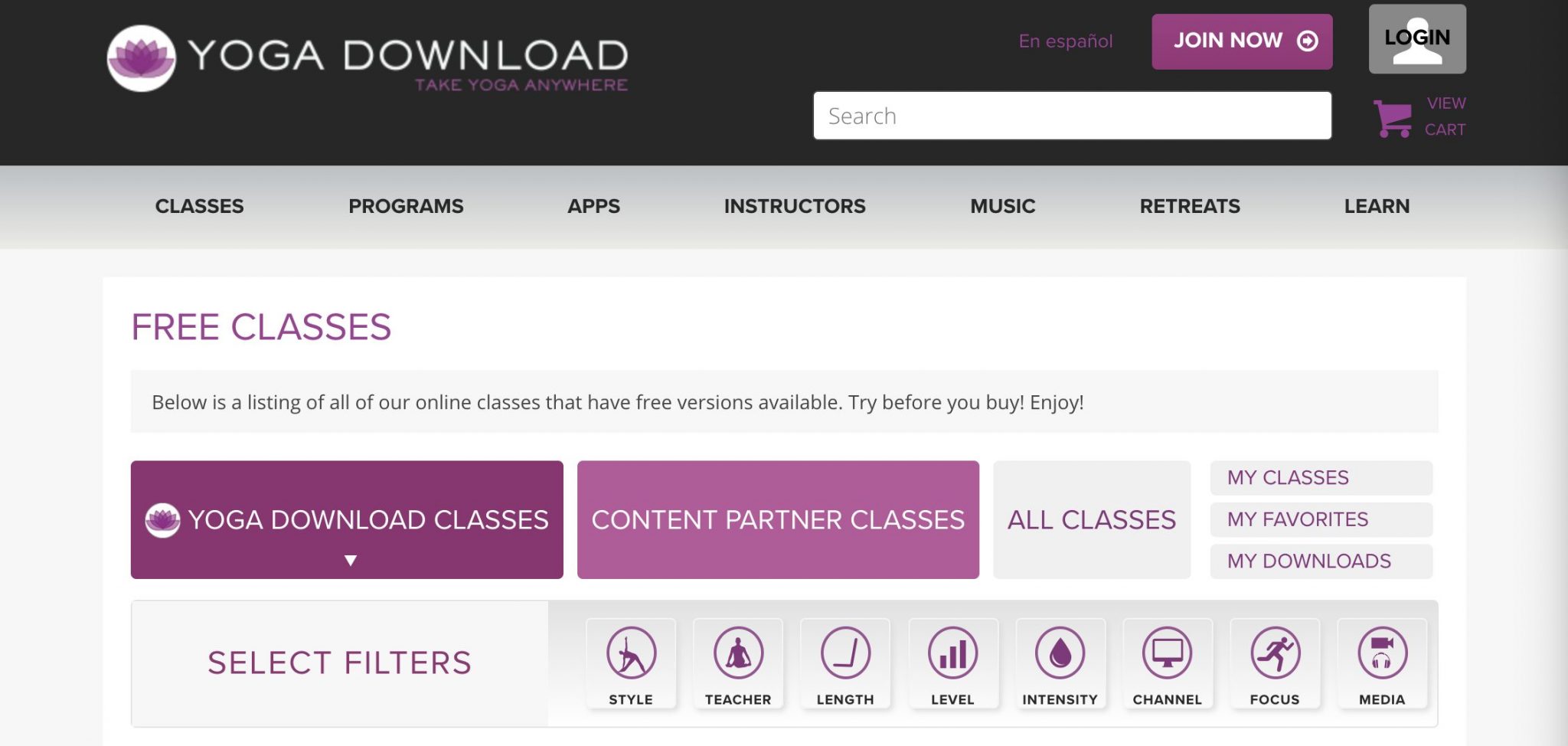 Yoga Download has a long list of free classes that you can download. Each free class has a rating and short description. Some of the classes are suitable for all levels, while others are more geared towards beginners or intermediates. What we like most about it is that it also indicates the intensity and props that you will need (something which few other classes actually do).
---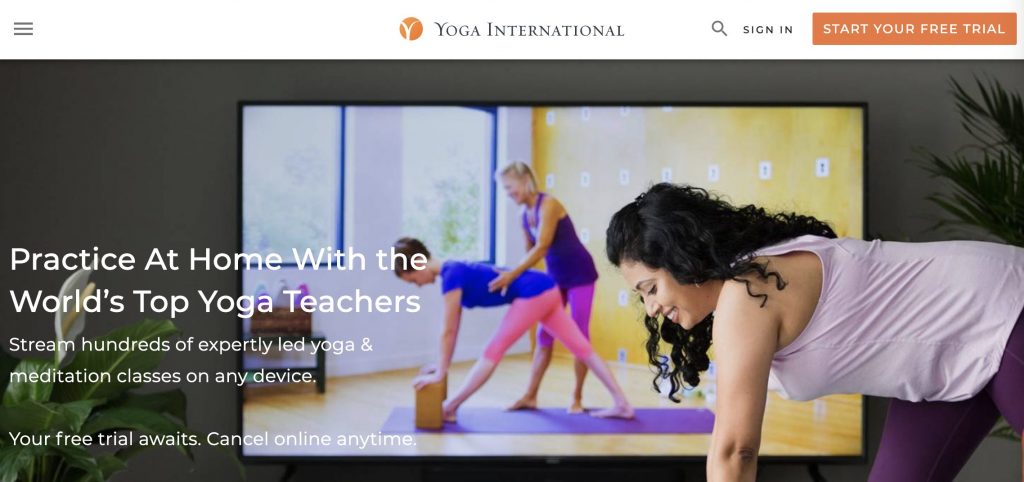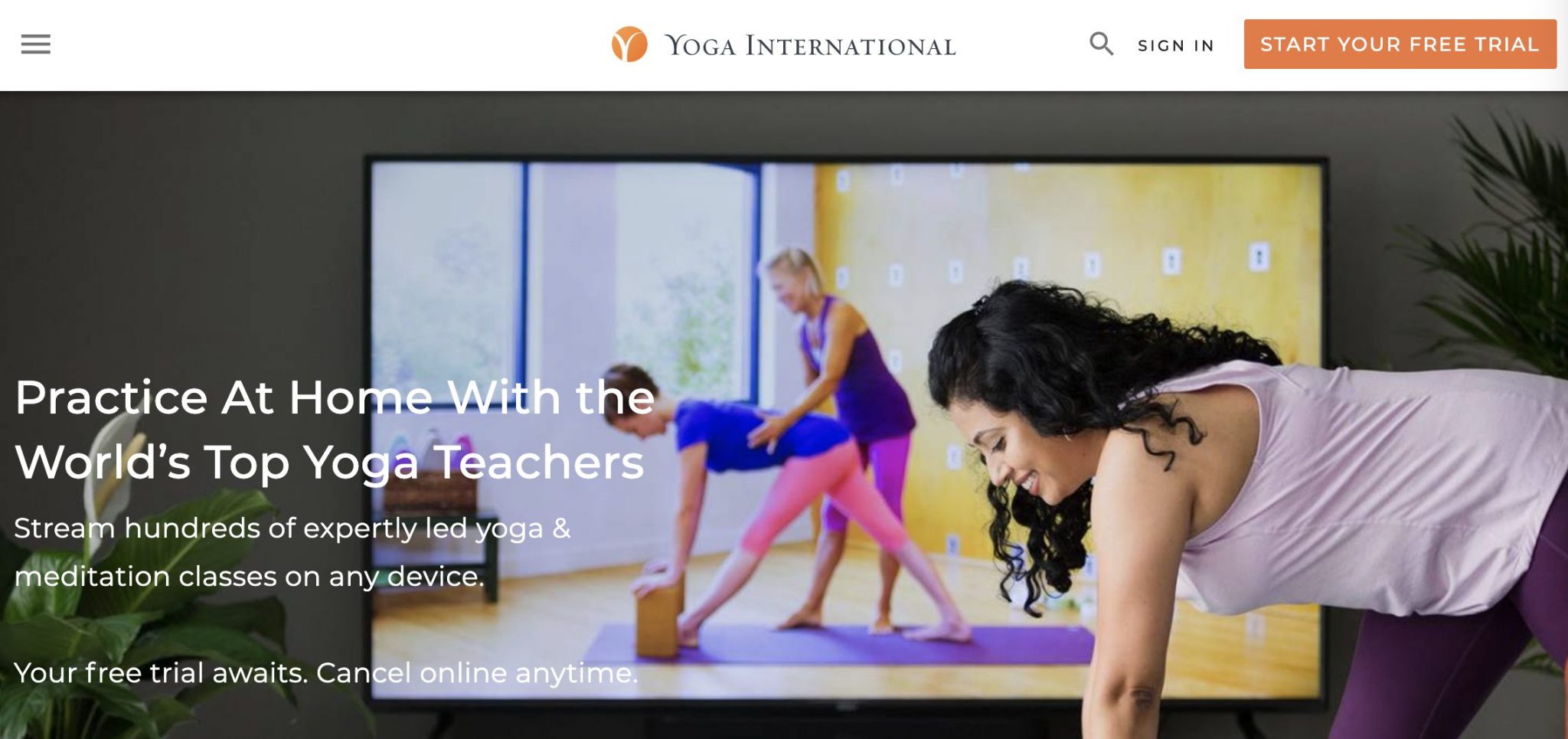 If you are a yoga teacher looking to sharpen your yoga skills without having to spend a cent, Yoga International is a good choice. While they offer monthly and annual membership options, they also have a free 14-day trial available. This trial will give you enough time to learn from their hundreds of expert instructors across all areas of yoga.
---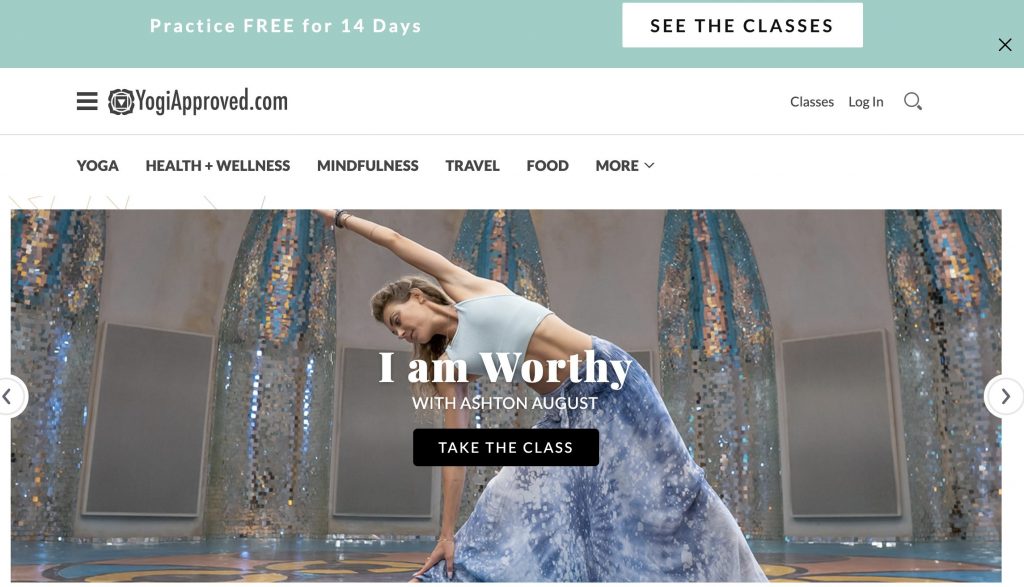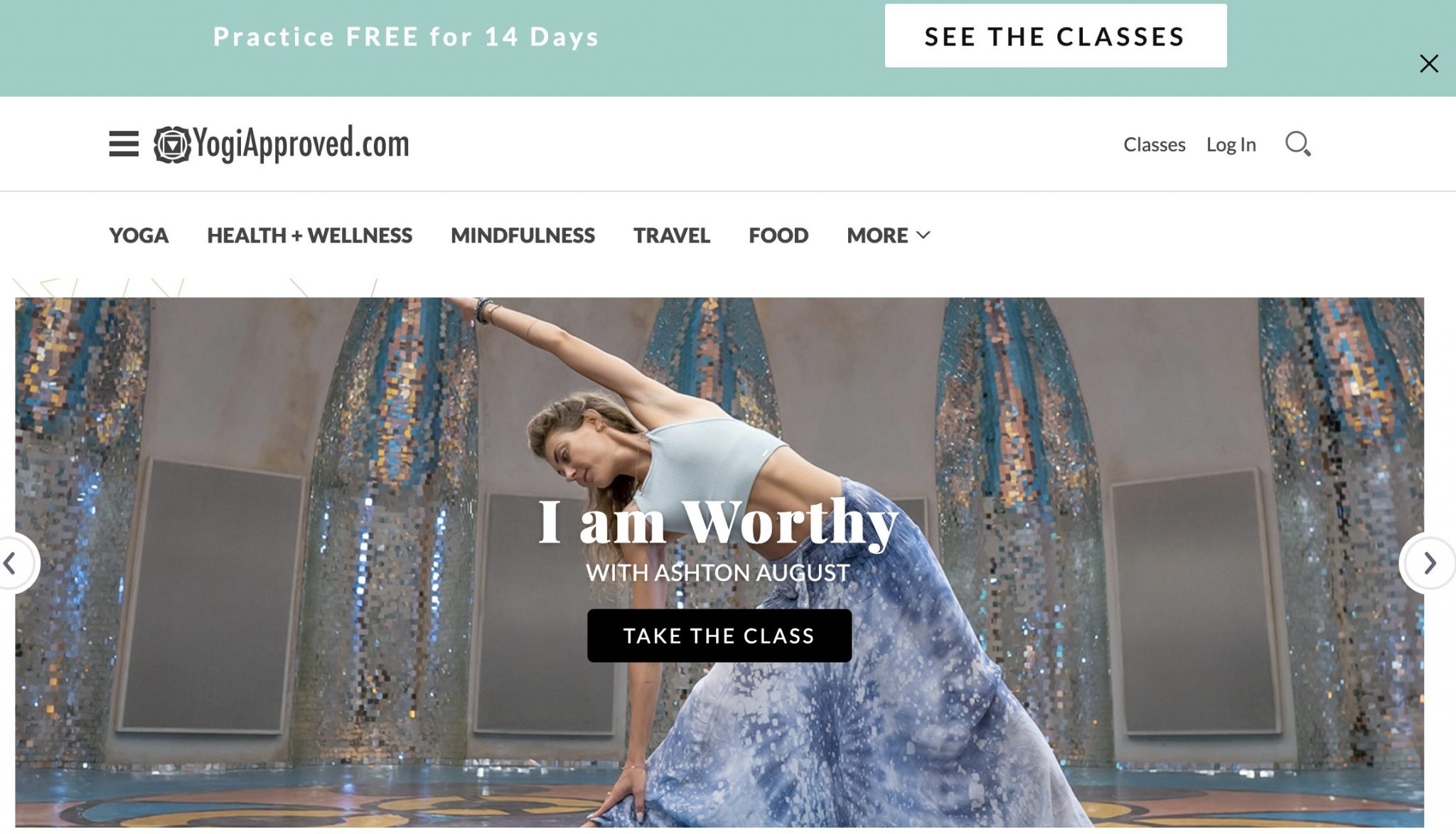 YogiApproved has a rather unique selling proposition – for every yoga class that you take, they will plant a food-producing tree. Whether you have only 10 minutes available or you are able to set aside more than an hour, YogiApproved has hundreds of classes available. They also offer themed full programs that consist of multiple classes with the aim of helping you reach a specific goal. While you need to sign up for a membership plan, they do offer a free 14-day trial.
---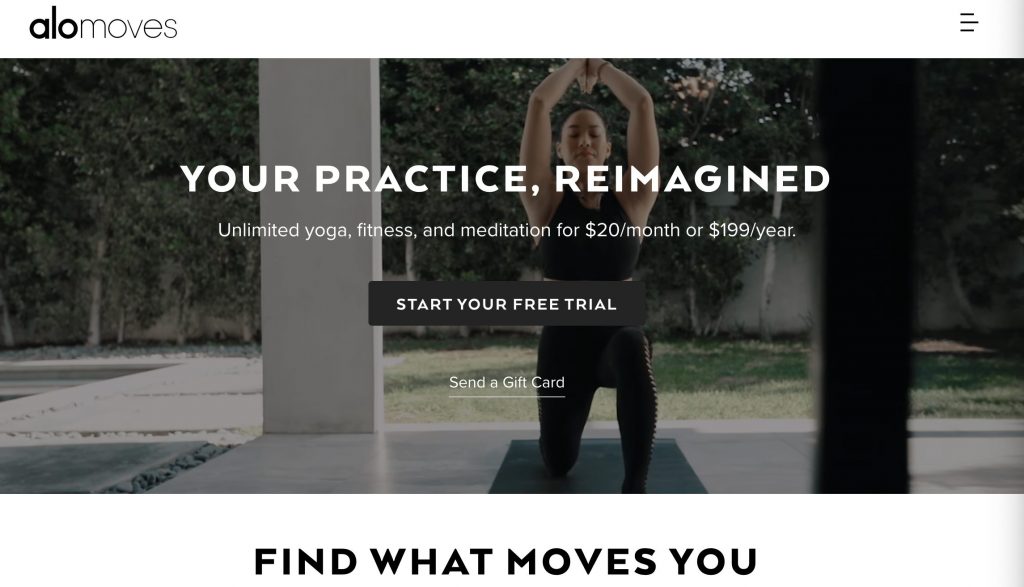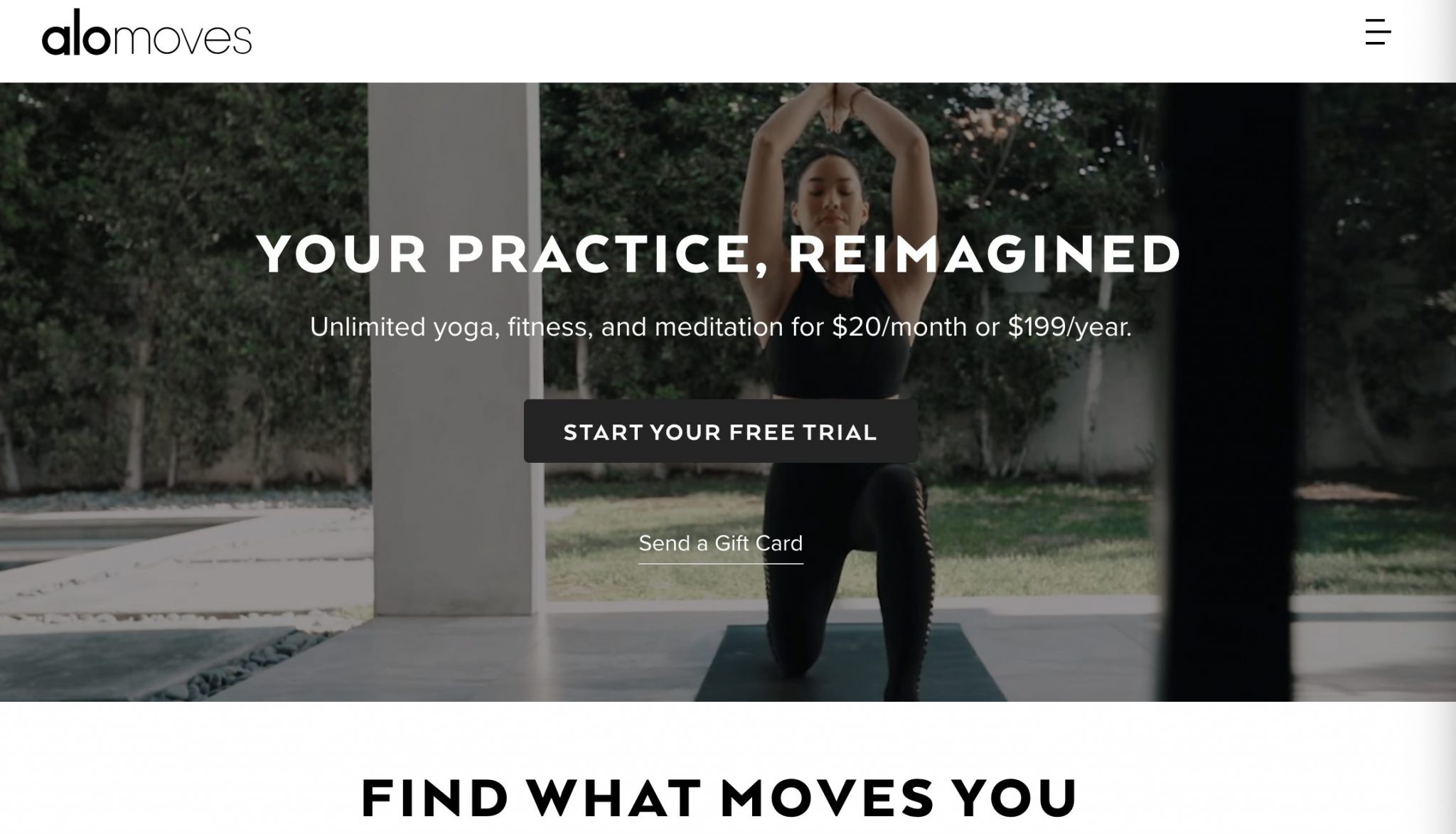 If you are specifically searching for prenatal yoga classes, be sure to check out Alo Moves. Briohny Smyth offers a series of classes for each stage of your pregnancy. While the classes are not free, she does offer a free 14-day trial.
---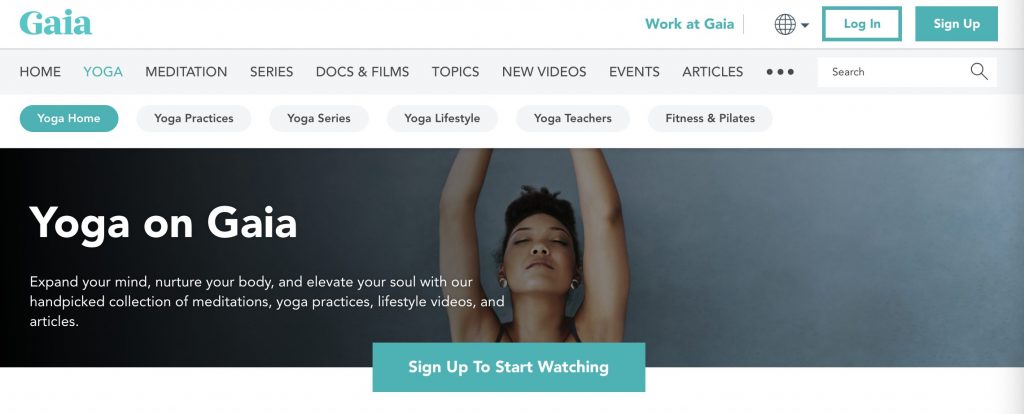 Gaia has received more than 7,500 reviews on Trustpilot. In addition to classes, they also have a collection of videos that focus on meditation and lifestyle. By signing up for their newsletter, you can access free videos. Alternatively, if you do not want to become a paid member, you can take advantage of their free 7-day trial.
---


Hosted by Christina, the ChriskaYoga YouTube Channel was born in 2014 and boasts more than 80,000 subscribers. Every single week, on a Monday and Wednesday, she adds two free yoga classes to her channel. You can also follow her on Instagram for 30-day challenges.
---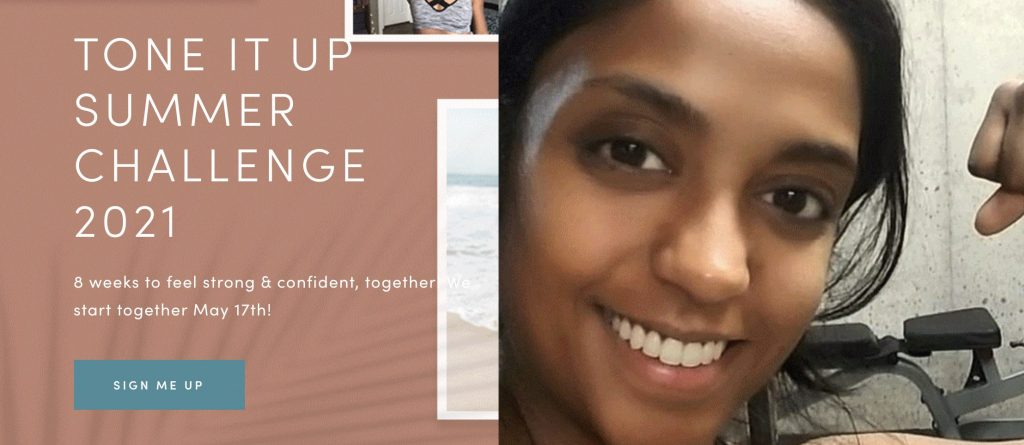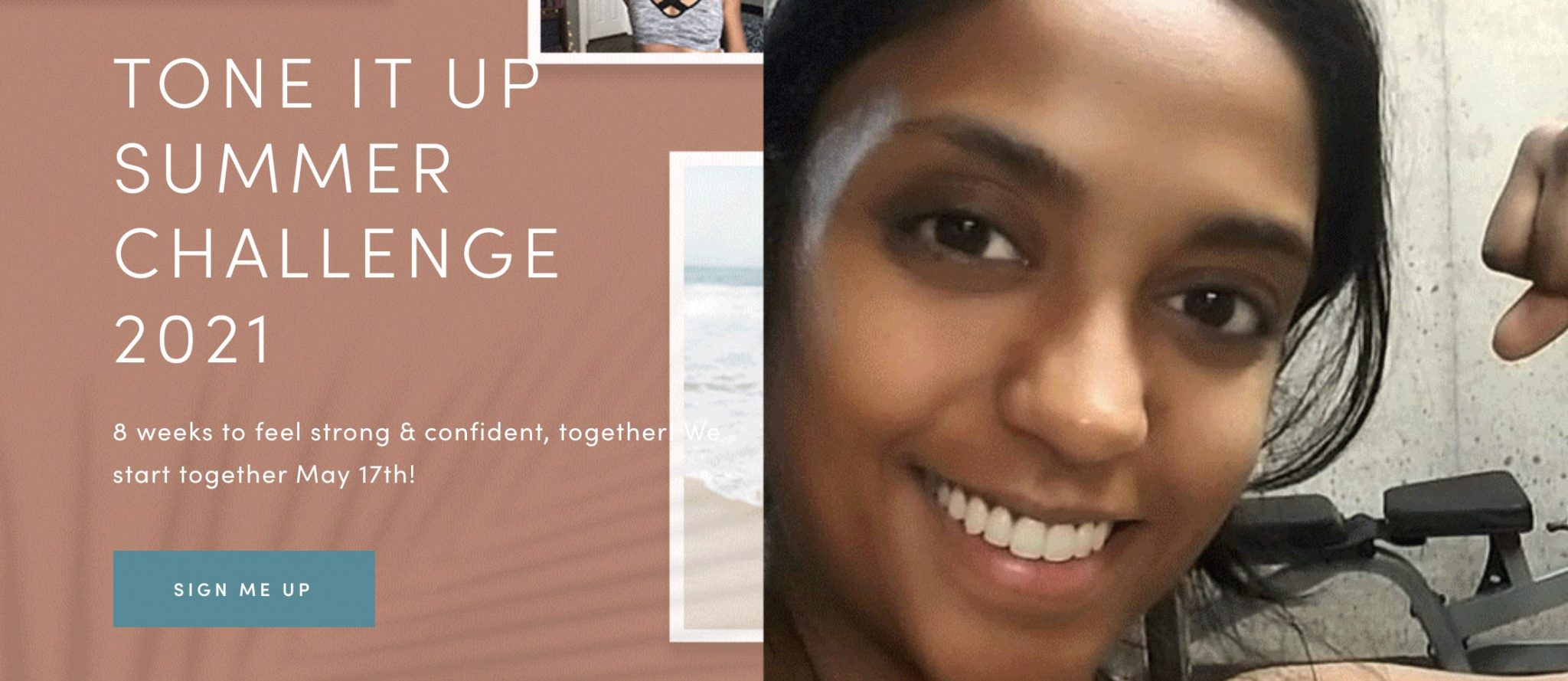 Katrina Scott and Karena Dawn are the two women behind Tone It Up. What started in 2009 as a fitness community with the aim of empowering women has grown into a successful brand that has been featured in Forbes, Business Insider, and Vogue. Their YouTube channel boasts close to 800,000 subscribers. Tone It Up offers numerous yoga videos to get your booty into shape.
---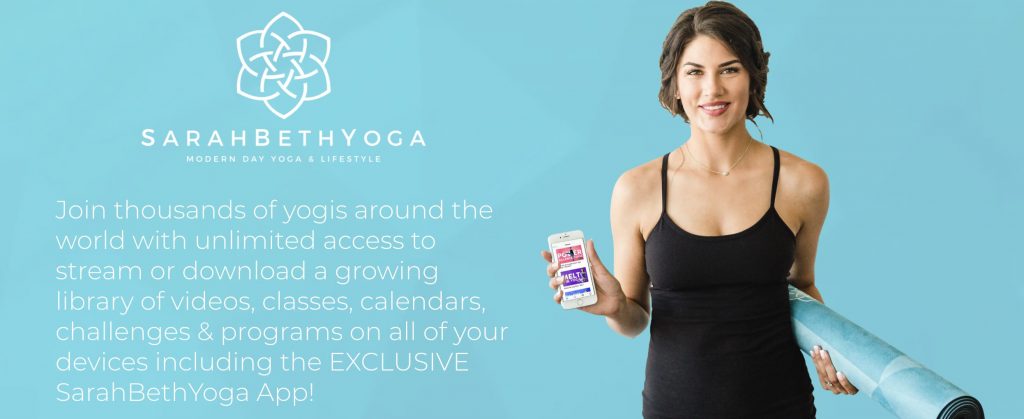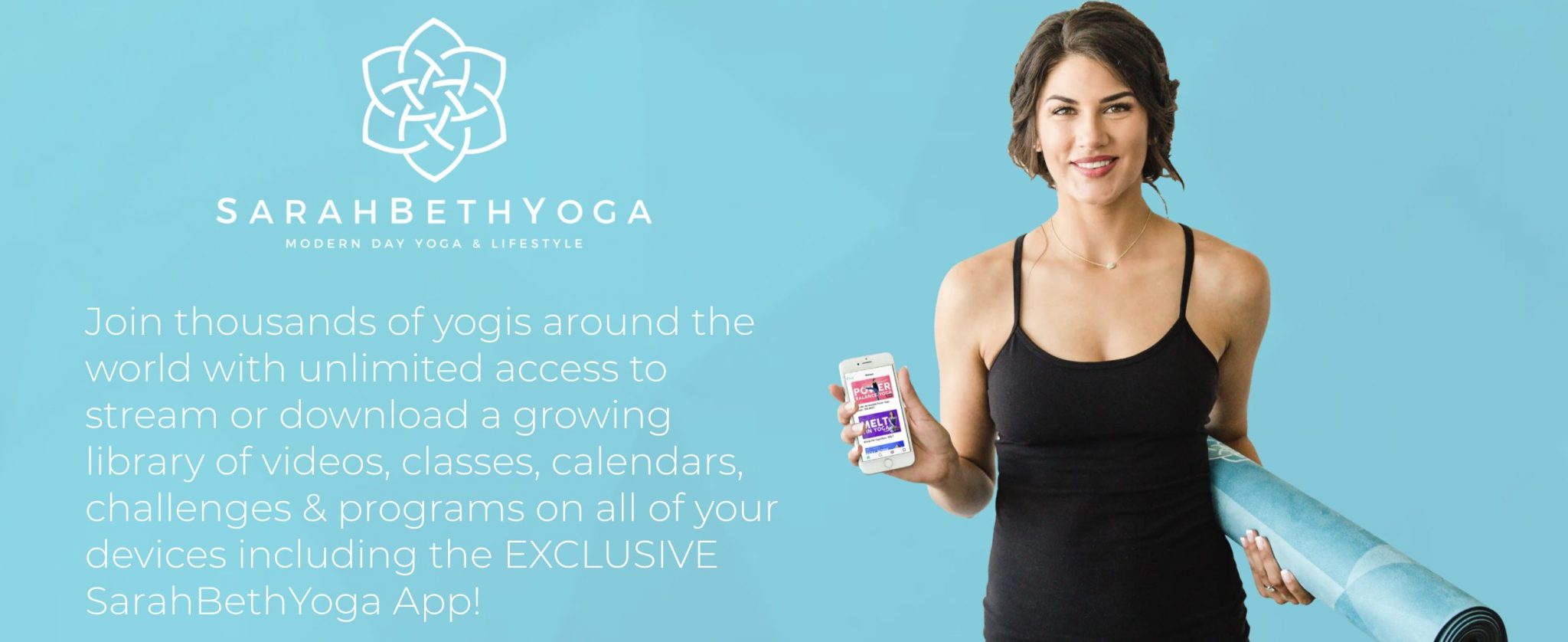 Boasting more than 1 million YouTube subscribers, 100,000 Facebook followers and 80,000 Instagram followers, Sarah Beth is one of the top Yoga influencers. As she has a background working as a chiropractic assistant, she ensures that functional movement is incorporated into all of her sequences. Another advantage is that she often shares short 10-minute videos on her YouTube channel, making it ideal for those with little time.
---


If your reason for starting yoga is to reduce stress and anxiety and not necessarily to tone, be sure to subscribe to the Five Parks Yoga's YouTube channel that is hosted by Erin Sampson. While the channel does not have that many subscribers yet (that's if you count more than 220,000 as a small crowd), it is a great place where you can find hundreds of free online yoga classes.
---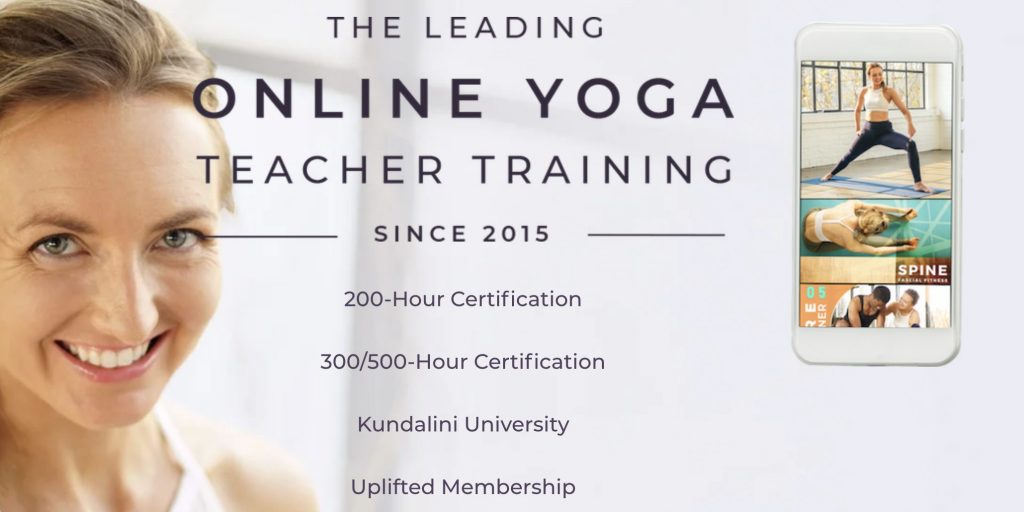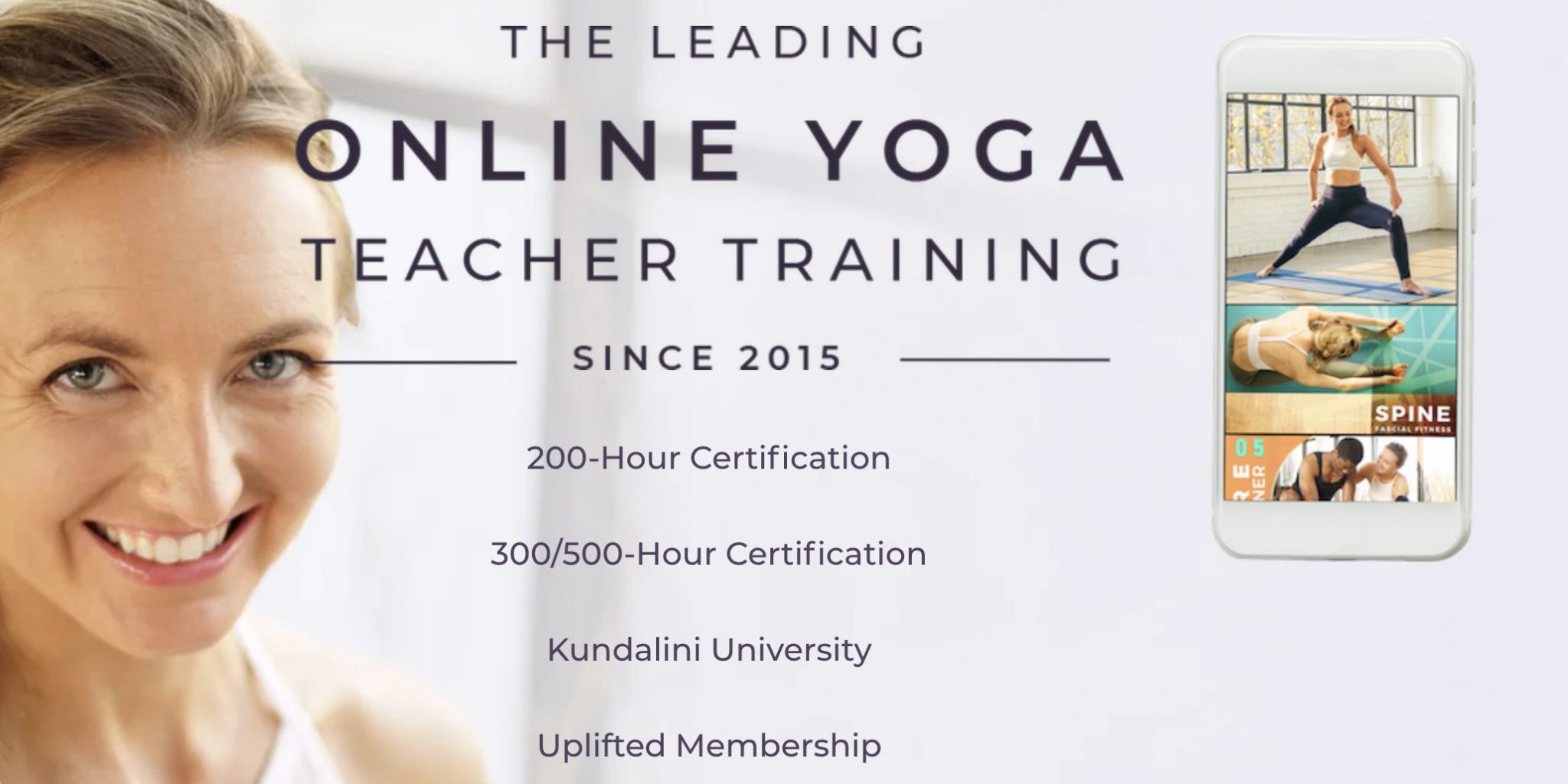 Brett Larkin's YouTube channel, BrettLarkinYoga, has received more than 33 million views to date. Here you will find hundreds of free yoga videos that mostly teach vinyasa flow yoga. Her Yoga Sculpt: Yoga for Arms and Upper Body, in particular, is a great workout to try. Whether you are a complete newbie or a more advanced yogi, you are bound to fall in love with this sweetheart and her successful brand.
---


To make sure that you don't skip leg day, Kassandra's YouTube channel comes to the rescue. Her Yoga for Legs and Thighs Workout is best if you want to concentrate on your lower body. In her 20-minute routine, you will work on your hamstrings, glutes and thighs. She also shares free 30-day challenges if you are keen on making yoga part of your daily routine. Boasting more than 1 million subscribers, her YouTube channel is a great resource for free online vinyasa and yin yoga.
Frequently Asked Questions
What happened to Lesley Fightmaster?
Lesley Fightmaster was one of the top yoga influencers on YouTube. She sadly passed away at the end of 2020. Her motto was "It's not about the pose". She believed that you didn't have to be perfect to feel perfect. Her videos that are great for beginners who want mental and physical well-being through yoga are still available online.
Is Brett Larkin good?
Brett Larkin is one of the top yoga influencers on YouTube and an award-winning yoga instructor. She boasts over a decade's teaching experience, more than 400,000 subscribed students on YouTube and over five years of experience in leading live online training. As she has already been teaching online for more than five years, she has already refined how to teach yoga classes online.
Are there any short online yoga classes for free?
If you are hard-pressed for time, Sarah Beth's short yoga sessions are great. Her guided sessions range from rigorous workouts to meditation exercises. As she has a background working as a chiropractic assistant, she also ensures that functional movement is incorporated into all of her sequences. Moreover, she even has an app with 400+ videos!
Where can I find yoga classes taught by black teachers?
You can, for example, check out Yoga Green Book. It has the biggest yoga video library by black yoga teachers. Their network even includes a yoga instructor all the way from Helsinki, Finland. Yoga Green Book has a few free online yoga videos for you. While their classes are not free, they do offer a free 14-day trial.
Do you need to be certified to teach yoga?
While you do not have to be certified to teach yoga, by completing a course that is accredited by the Yoga Alliance, it can open more doors for you. Also, considering that students will entrust you with their physical as well as mental well-being, it is important to stick to certain levels of standards and practices. The Yoga Alliance has also extended the online teaching exemption till the end of 2021 for existing registered yoga schools making it easier to complete an accredited course online.